The following content may contain affiliate links. When you click and shop the links, we receive a commission.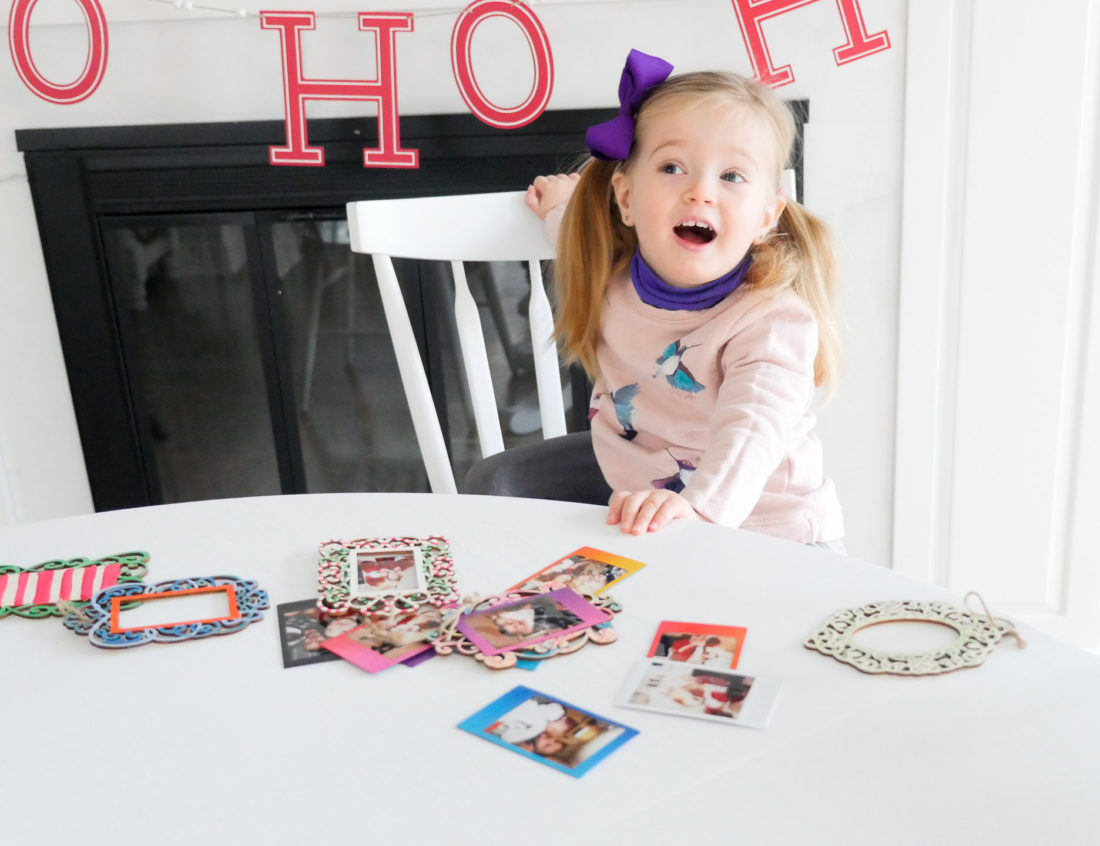 I always find crafting around the Holidays to be extra fun.  There's something that is so in keeping with the spirit of the season to pull some chairs around together and really get some hands-on, quality time with your loved ones.  Not to mention the fact that crafts make excellent Christmas gifts! Especially for Parents and Grandparents.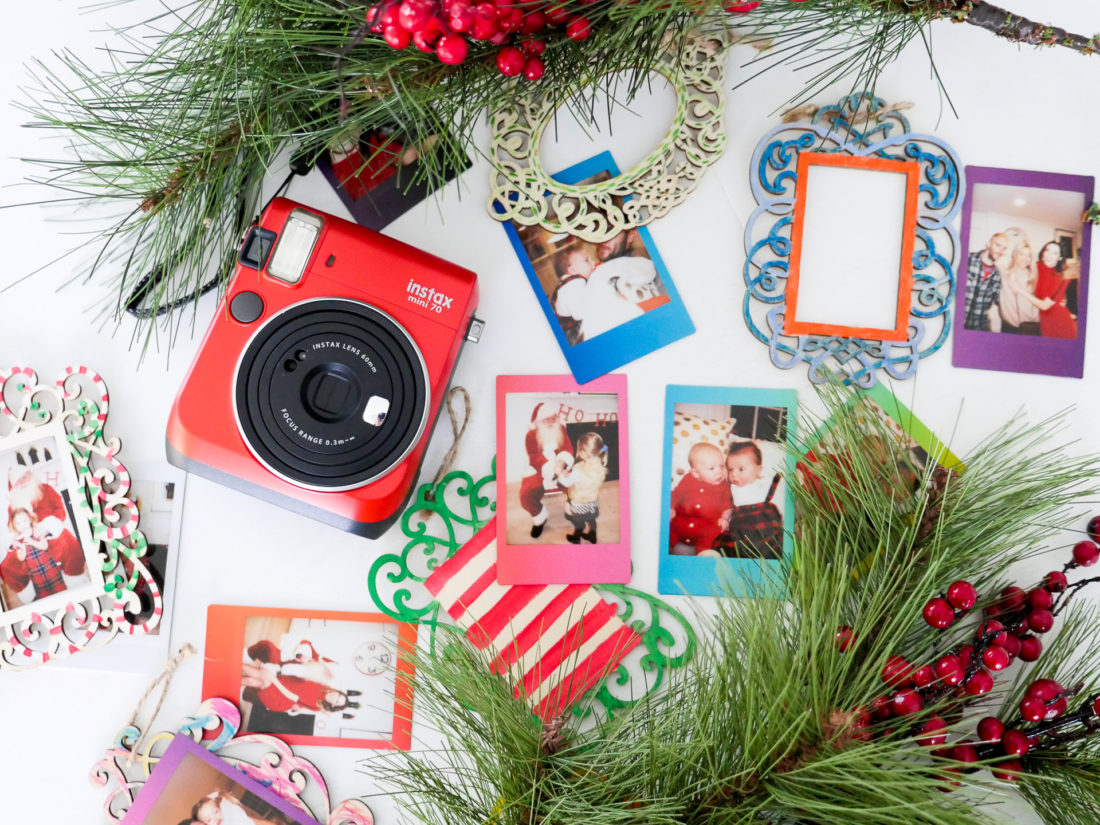 We Martinos have a Tree Trimming party every year, when we serve lots of yummy treats, even yummier cocktails, and decorate ornaments.  Santa even makes an appearance to see the kids!  It's such a great time every year, but this year I had an idea to kick it up a notch.  Since I've been so obsessed with my new FUJIFILM Instax Mini 70 instant film camera, I was inspired to use the adorable pics it takes to have everyone craft Holiday Photo Ornaments!  This craft is awesome because kids and adults can both get a kick out of it, and you can make it as elaborate or as simple as you'd like.  When the ornaments are complete they are the perfect party favor for your guests to take home as well!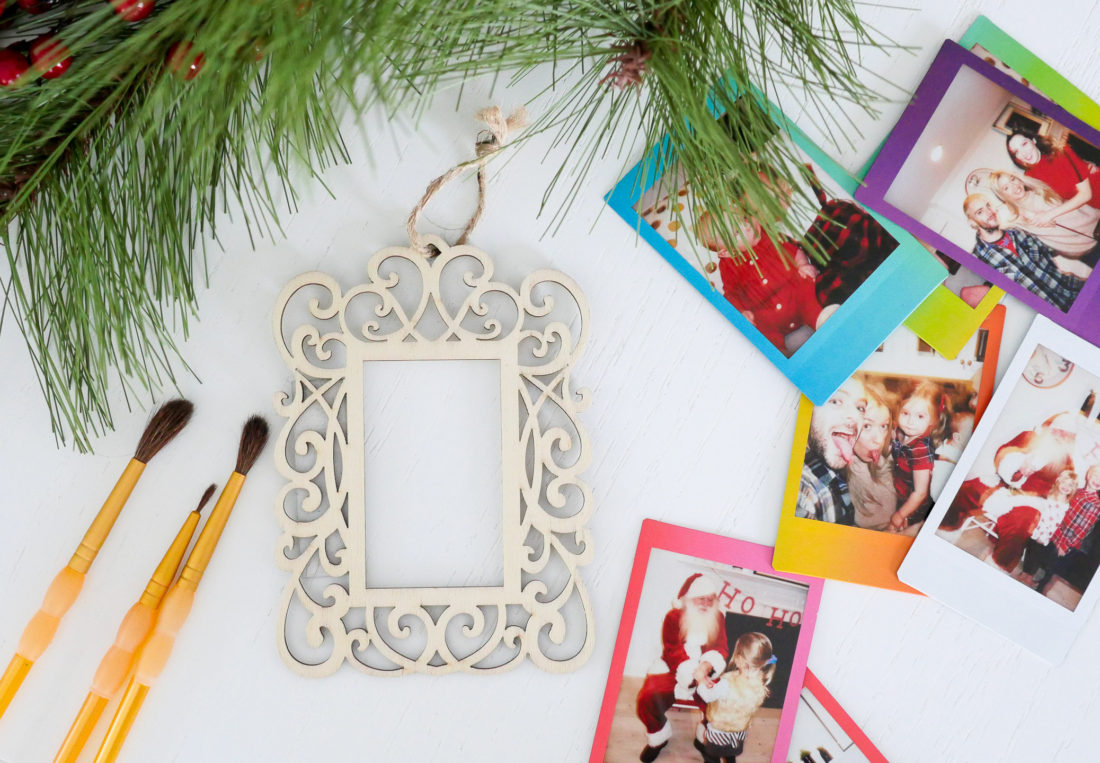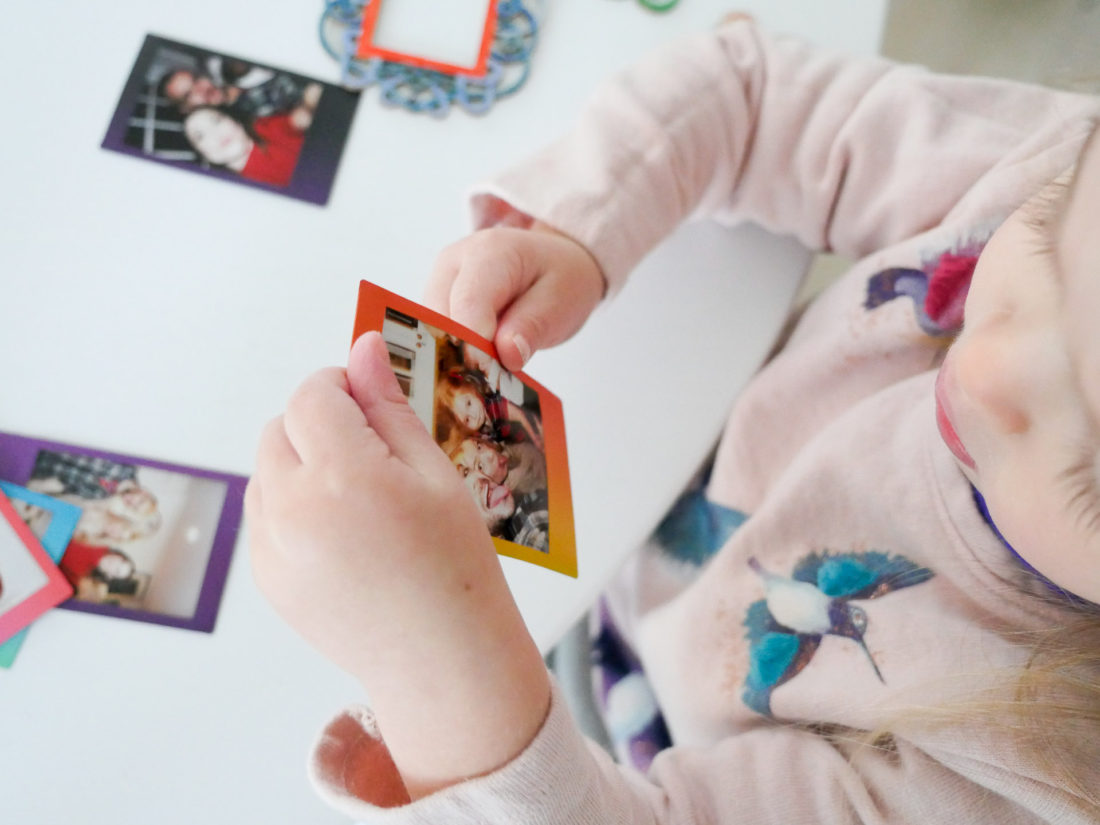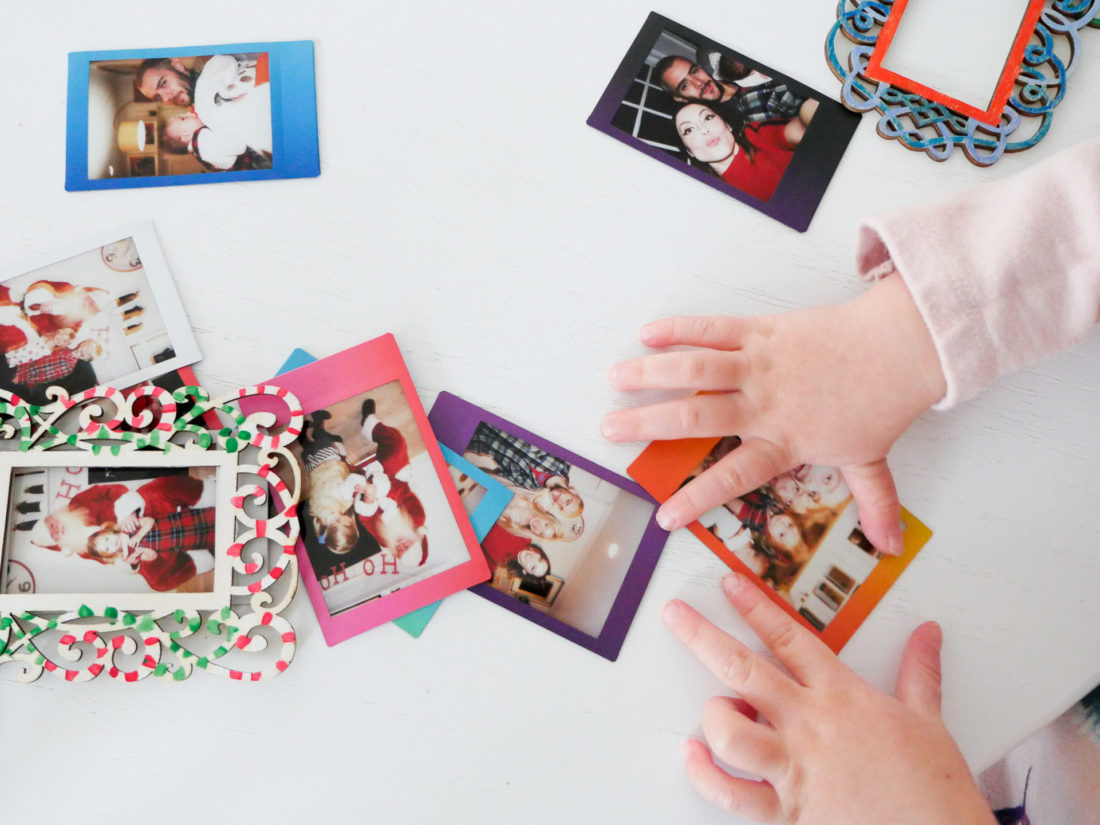 With Santa in attendance at our party, it was the ideal opportunity to whip out the FUJIFILM Instax Mini 70 instant film camera and snap tons of pics.  We basically skipped the lines at the mall and got right to the good stuff! Ha! The kids loved seeing the images develop right away (no patience necessary), and the FUJIFILM Instax Mini instant film is wallet sized so Mom and Dad can carry their favorites around with them to show off! Marlowe loved painting and drawing on the ornaments, and even selecting which picture she wanted to put in each one.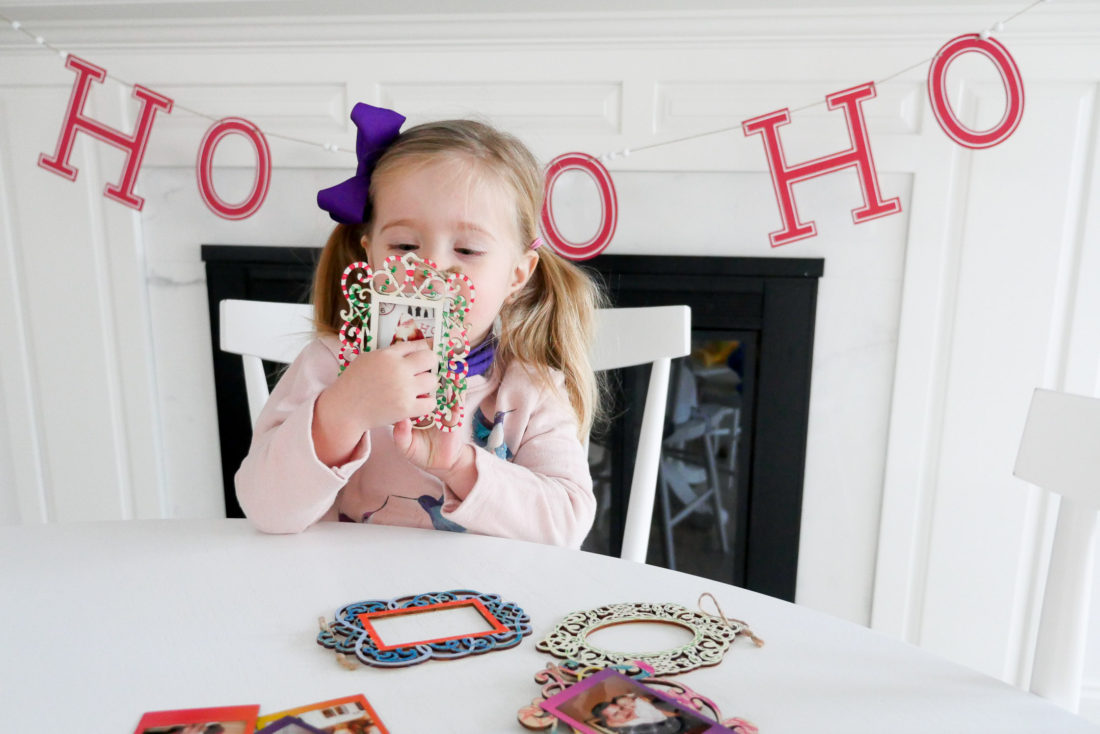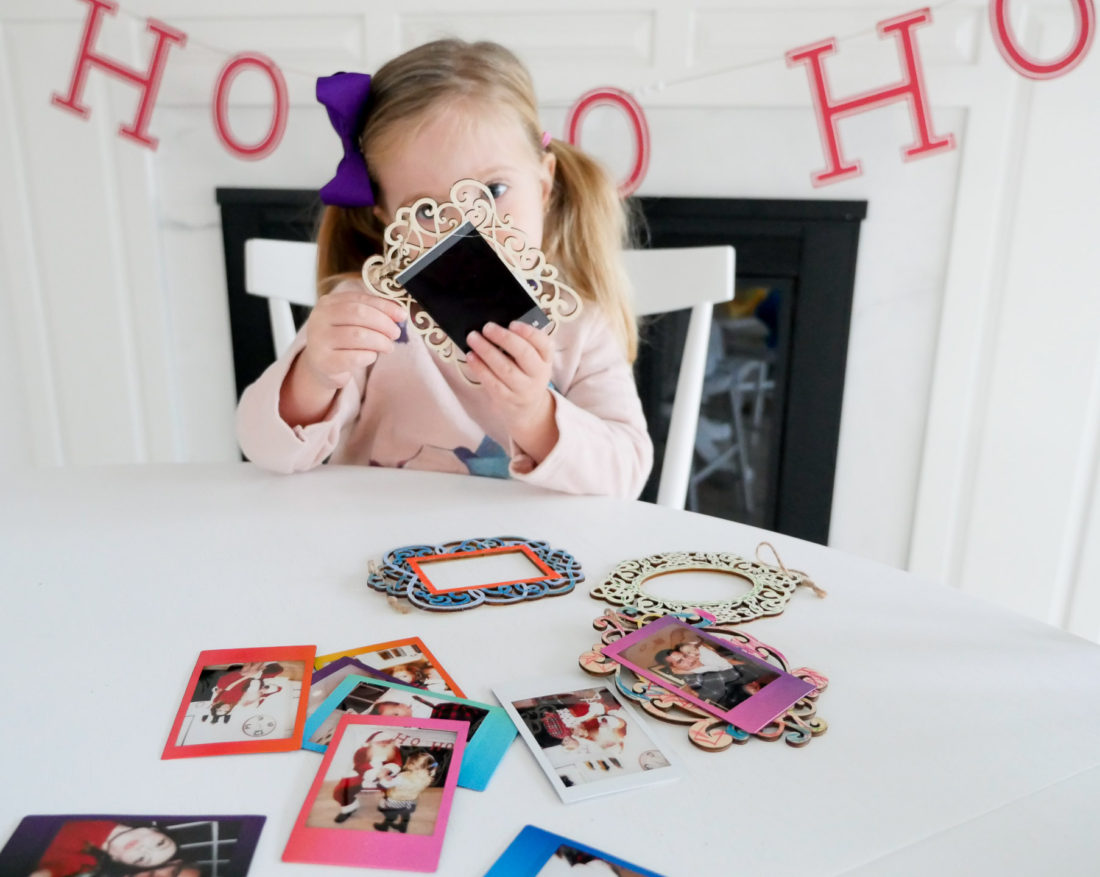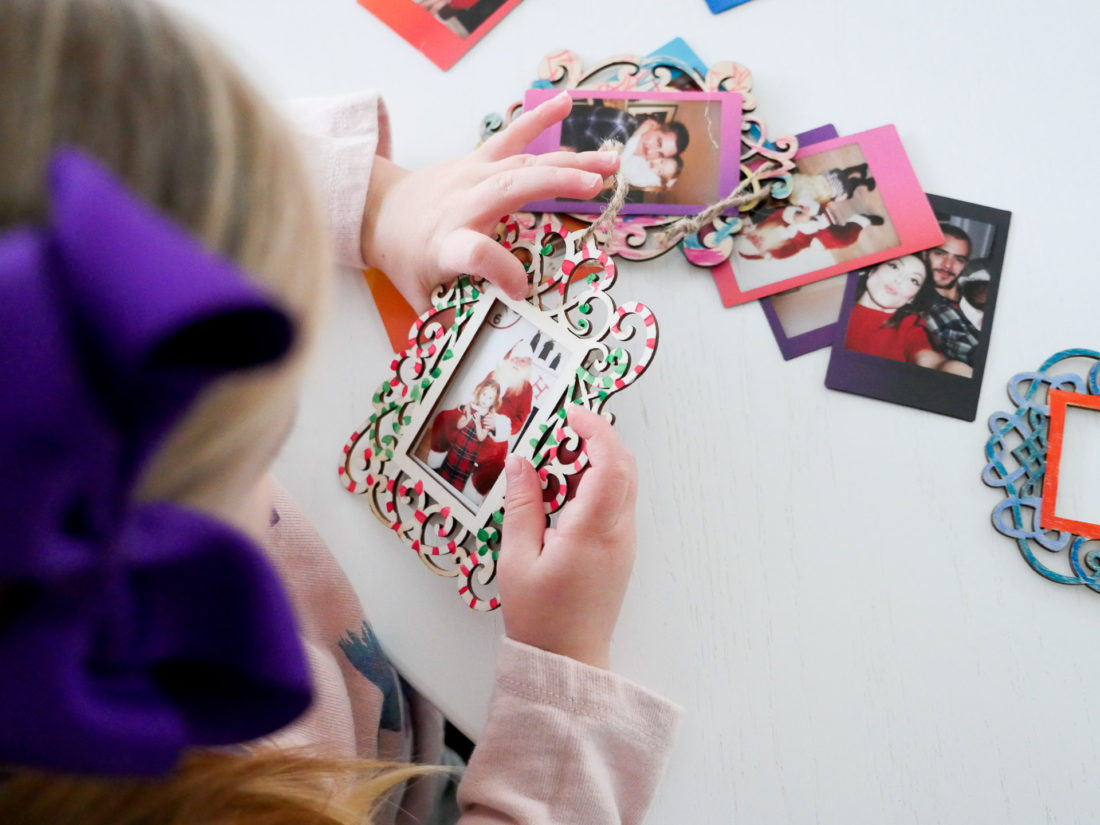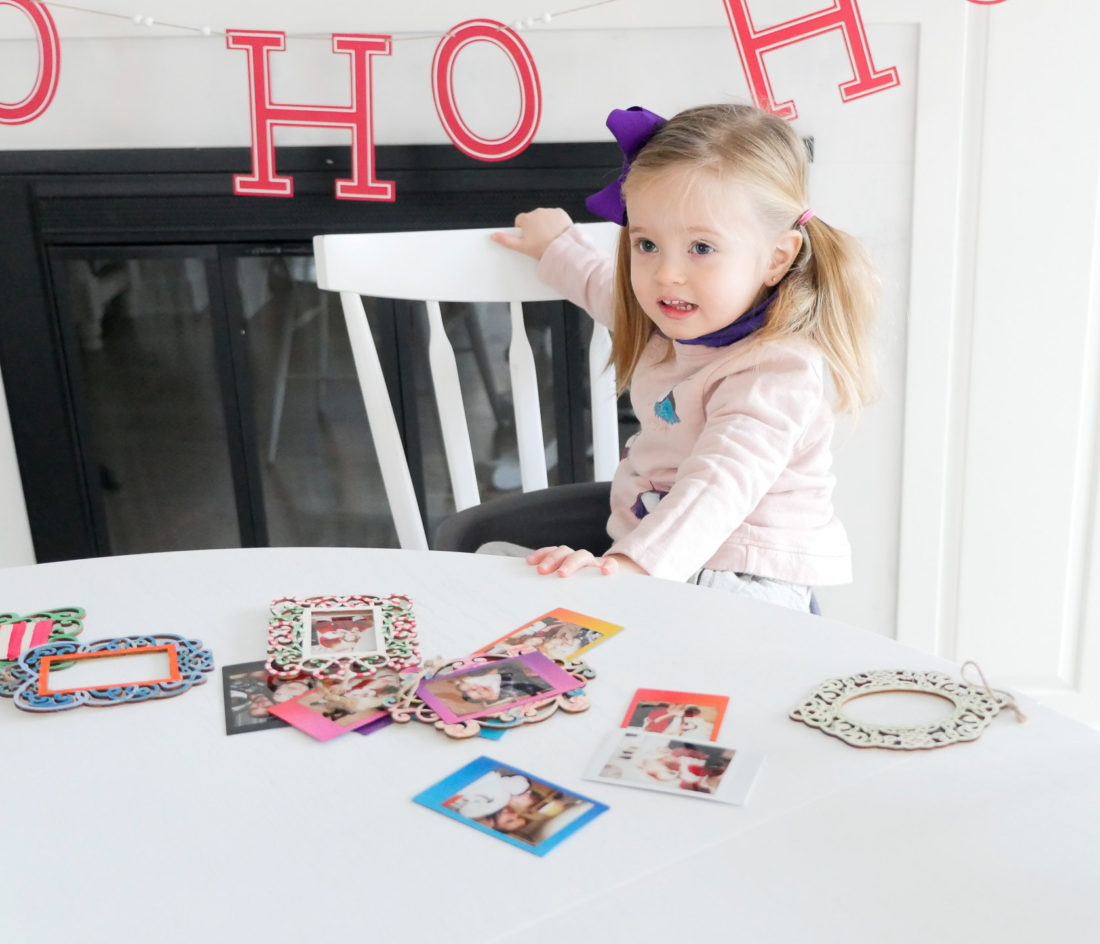 I'll admit that even I got carried away decorating these frames.  There is something so meditative about decorating ornaments for me.  I truly could do it all day long…I guess it's kind of along the same lines as the adult coloring book trend. So nice to have your hands occupied to just let your mind wander– it almost feels like a vacation! At least to me.  Is that weird? Maybe I need some more alone time…LOL.
Everyone went home with a cute little memento from our Tree Trimming party, and we got to put lots of photos of our friends and family on our tree as well!  We had some leftover frames, so Marlowe and I have been crafting all week after school.  Possibly…ahem…creating a few to give out as gifts this year….Hope you aren't reading this, Grandparents!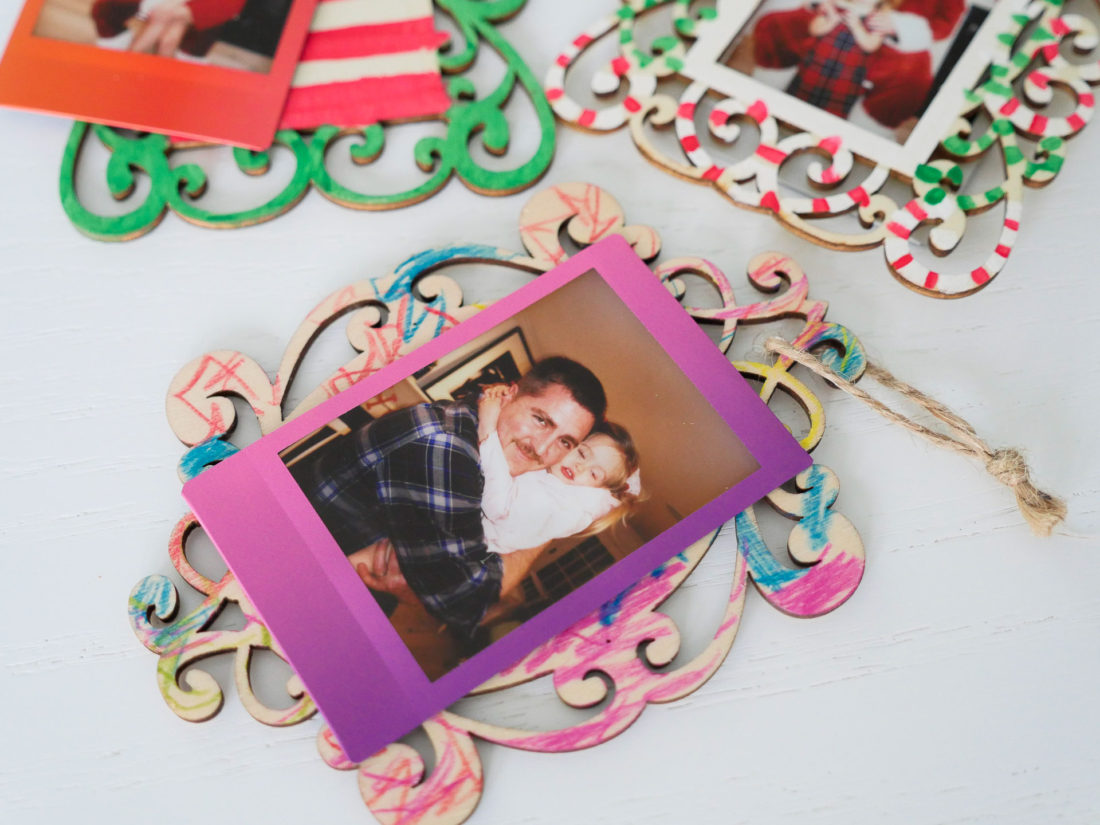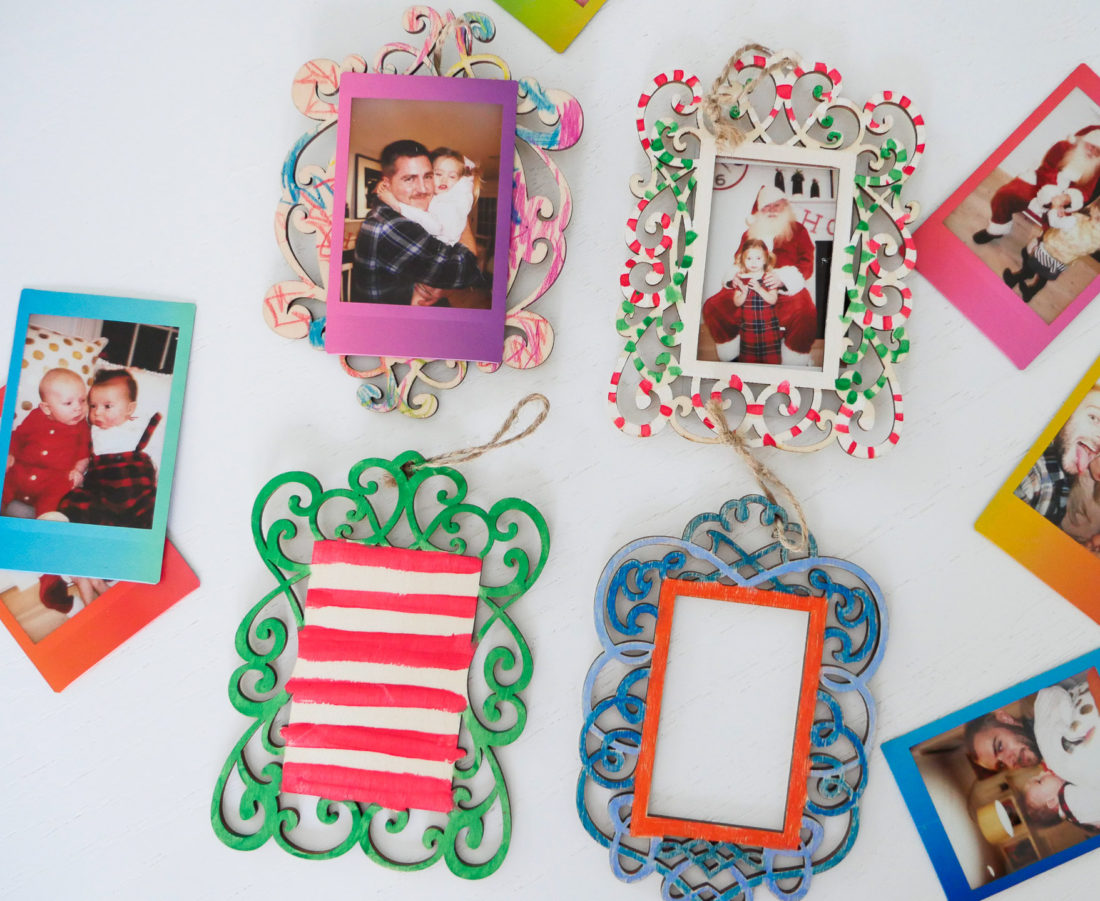 Materials… (Makes 1 Ornament)
 Directions…
 Take some fun, festive pictures with your FUJIFILM Instax Mini 70 camera!  Remember there are lots of settings to help you take the perfect pic, including a selfie setting!  Next, decorate your ornament.  Marlowe loves decorating with colored pencils and markers, while I prefer paint.  When your ornament is dry and ready, plug in your glue gun (ADULTS ONLY).  Place thin lines of hot glue around the opening of the frame, on the back side.  Glue your Instax Mini photo in to your frame.  Hang on your tree, or anywhere else that needs a little Holiday Cheer!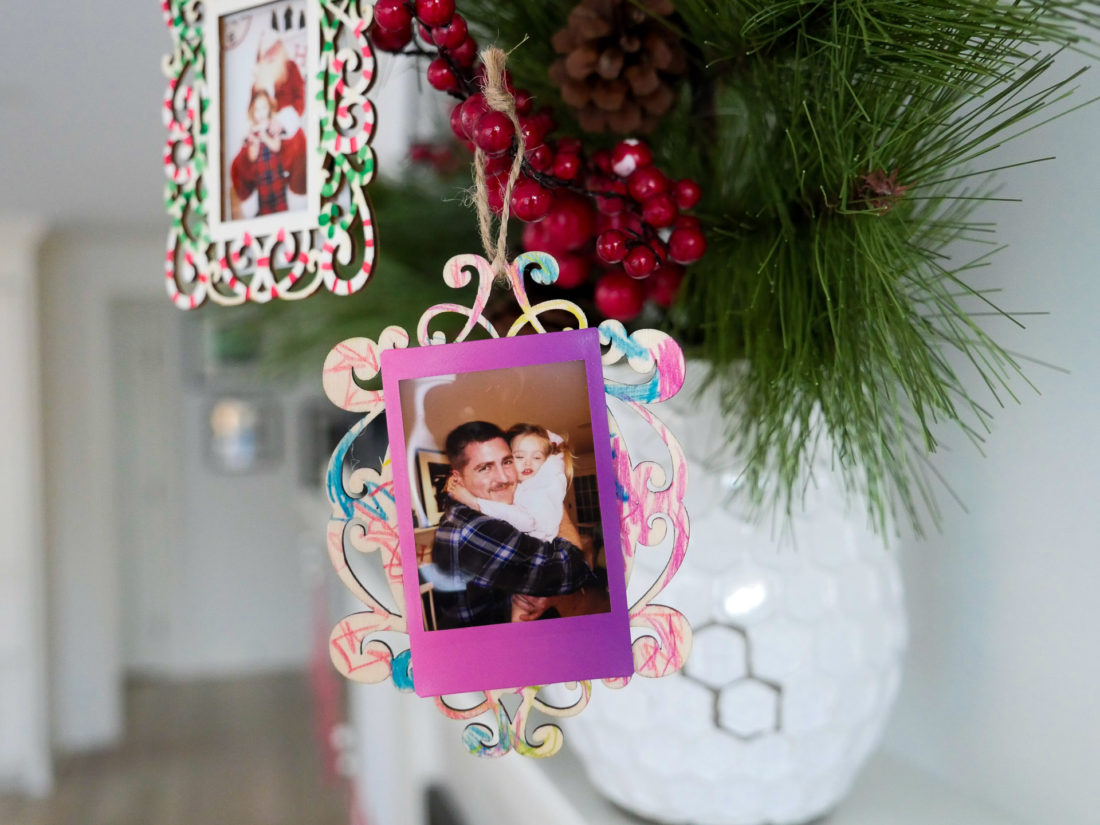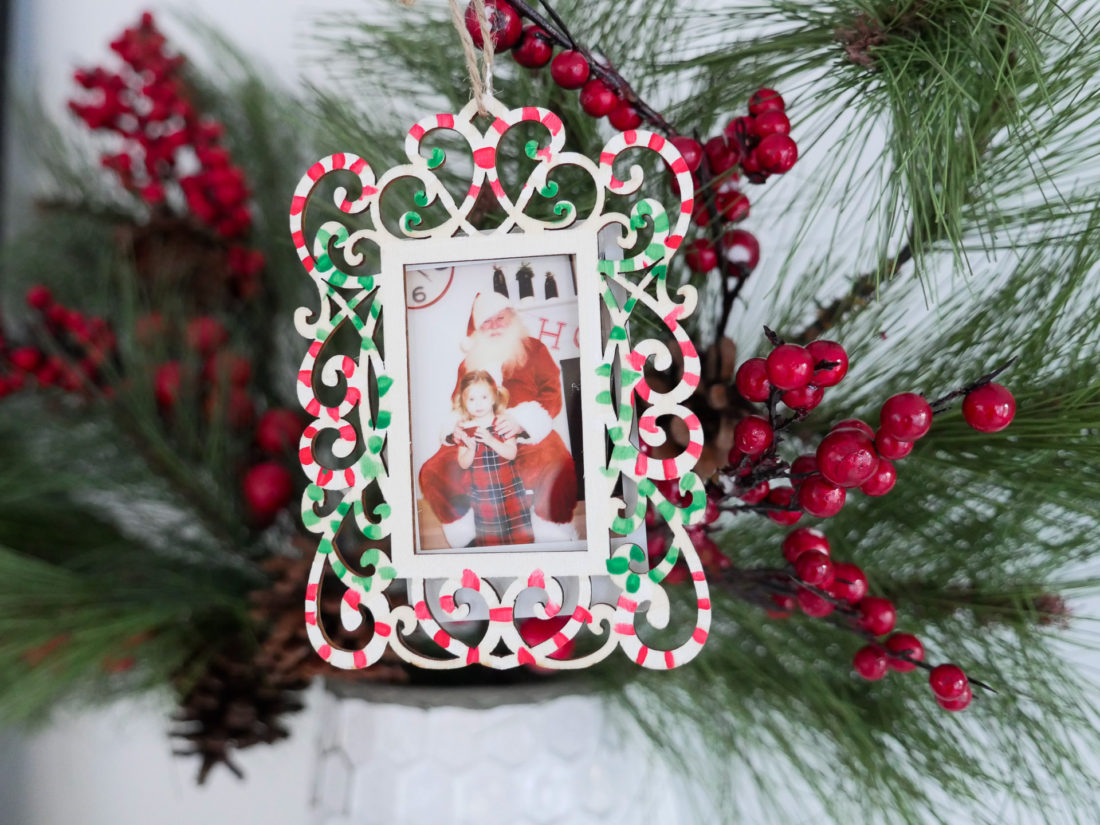 **Many thanks to Instax for sponsoring this post!  As always, the thoughts and opinions expressed above are entirely my own.
Save
Save