The following content may contain affiliate links. When you click and shop the links, we receive a commission.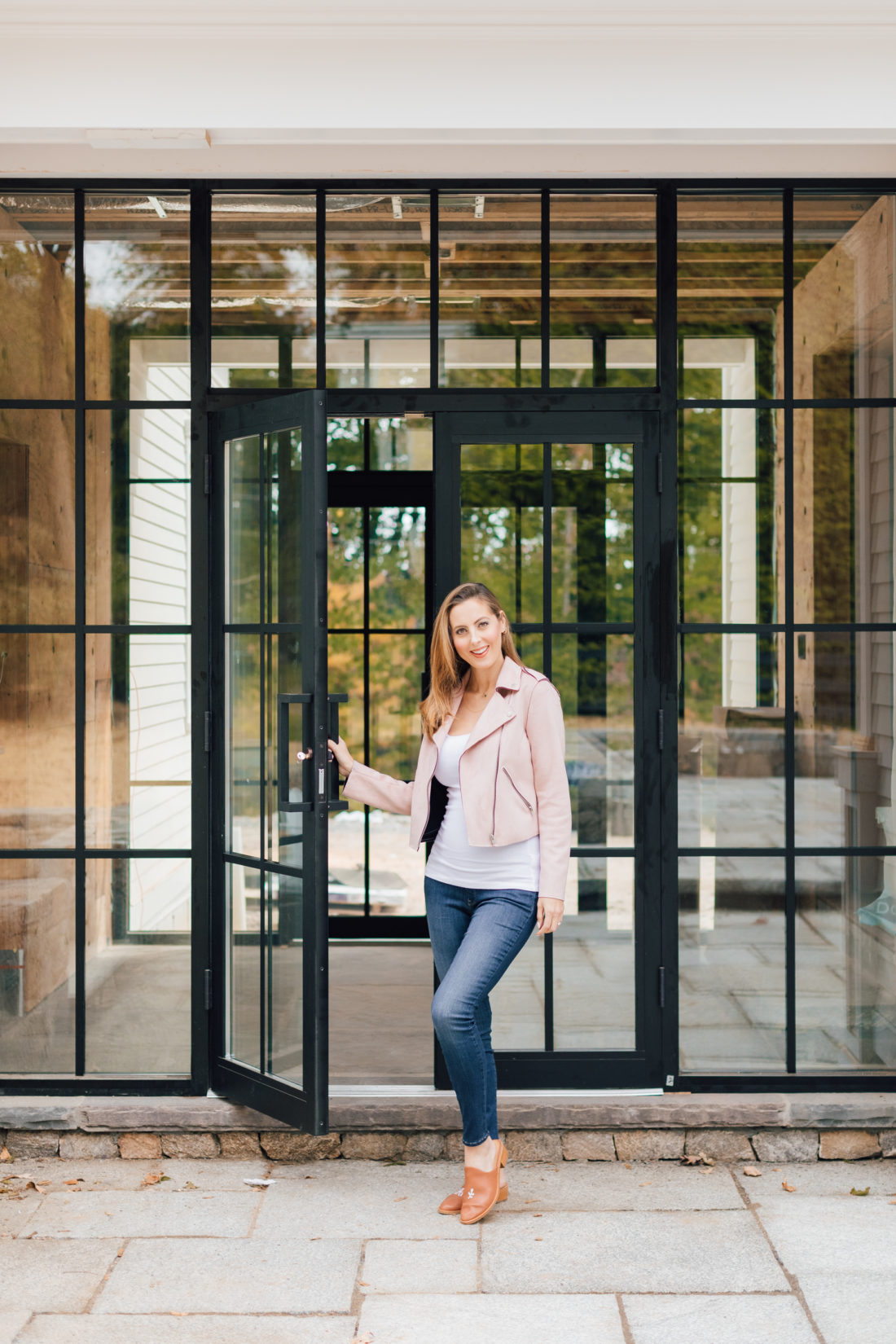 No, I'm not moving. At least not for now! It's important to both Kyle and I that the kids have some stability through our family transition (and the birth of their baby brother) and the last thing they need right now is to move. We will see what the future holds, and if I'll stay in my home long term, but for now, I thought I would give you an update on the construction. The addition that was started at the beginning of the summer is almost complete! It will be done by the new year. I can't tell you how relieved I am. It's been really intense to be living through construction for the past year– and the end always feels like the most challenging part because you can smell the end but can't see it.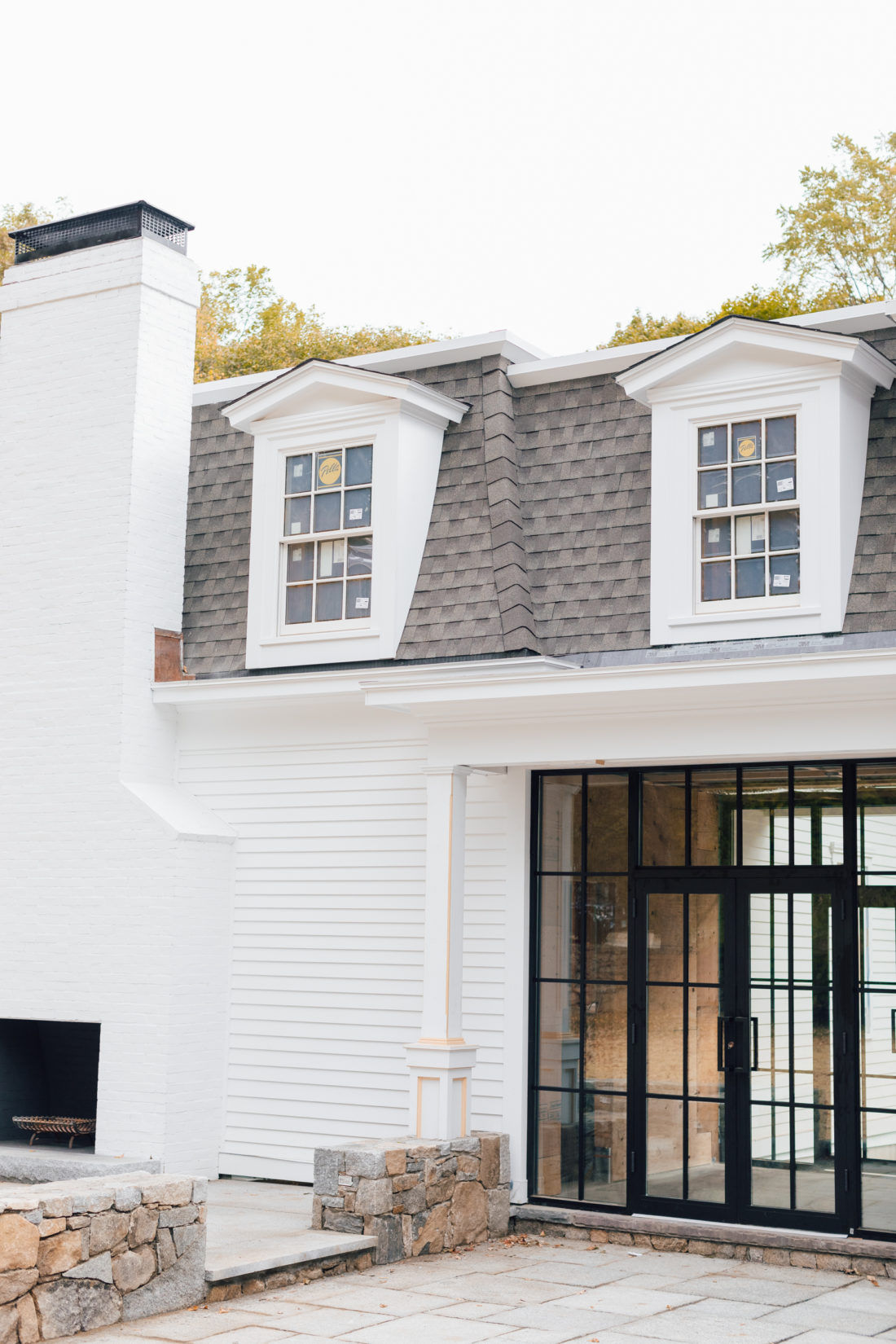 These photos were taken a couple of months ago, and the addition currently is way more complete, but I thought I would share some updates! The addition on the house is mostly a breezeway, a three car garage, and a big room over the garage. The breezeway opens up in to a guest mudroom and a big, grand stair tower that connects the basement, main floor, and room above the garage. It's a beautiful new space, but does not add any square footage to the "living areas" of the home or the bedrooms. The house had no garage when we bought it, so putting one in was a priority for us.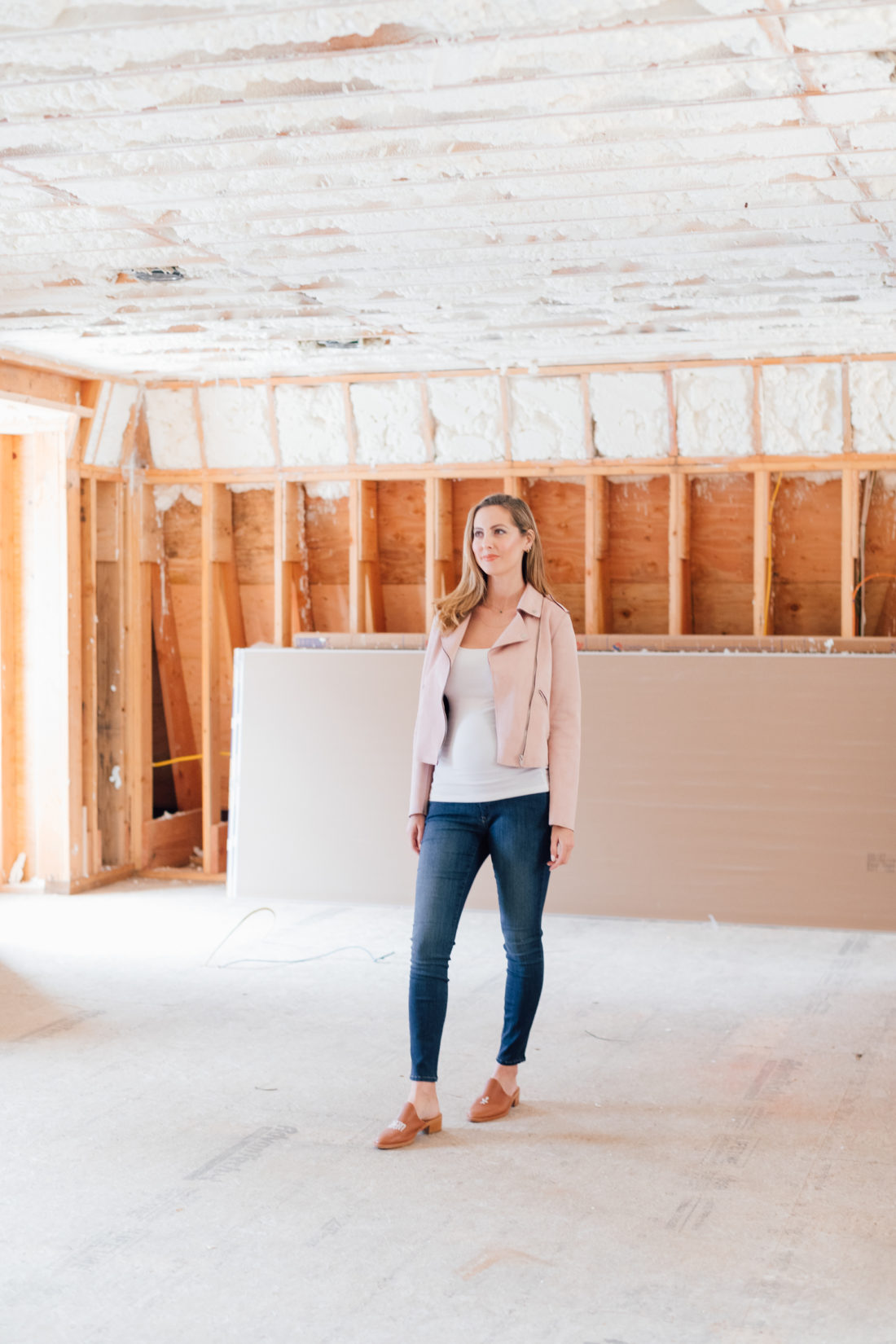 The room above the garage was going to be Kyle's office, but now I am re-envisioning what it will turn in to. I'm leaving it fairly simple for now, with the same light wood floors, white paint, and some white linen shades in every window. Maybe I'll host some Mommy and Me yoga in there for the next year or so…or a baby group! Ha!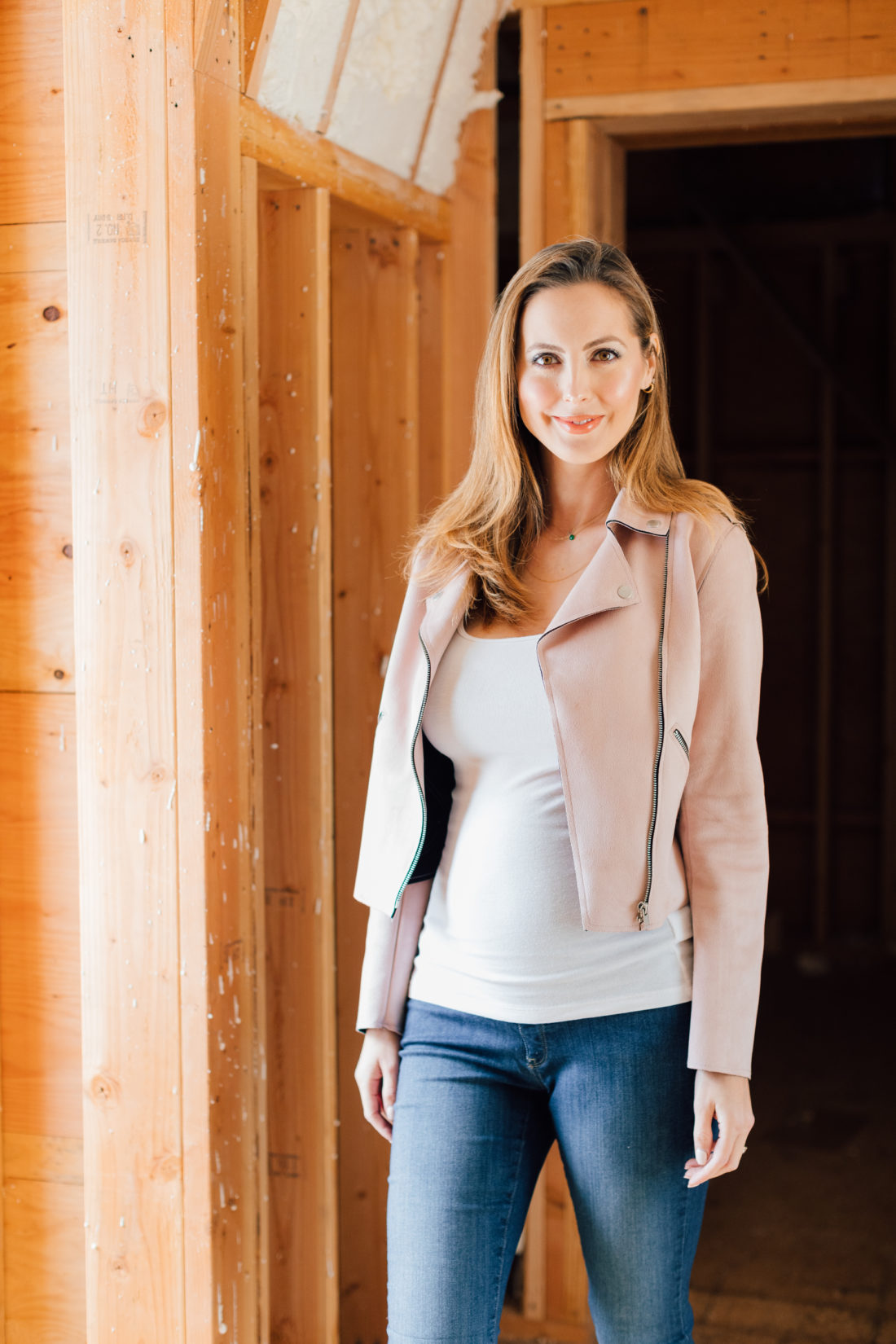 I can't wait to show you what I'm doing with this whole addition space design-wise. I'm so excited about it! I'm also super pumped about the breezeway. When we originally saw our home, the previous owners had added modern, steel framed windows and a set of steel framed French doors in the kitchen area. We fell in love with them, and decided to continue the style for the breezeway. I can't get enough of how great they turned out, and they do a great job of blending the old with the new. All of the incredible stone patio work by Swenson Granite is almost complete as well– and I will be sharing more soon. It's been a really long journey to complete this house, but so worth it. Stay tuned!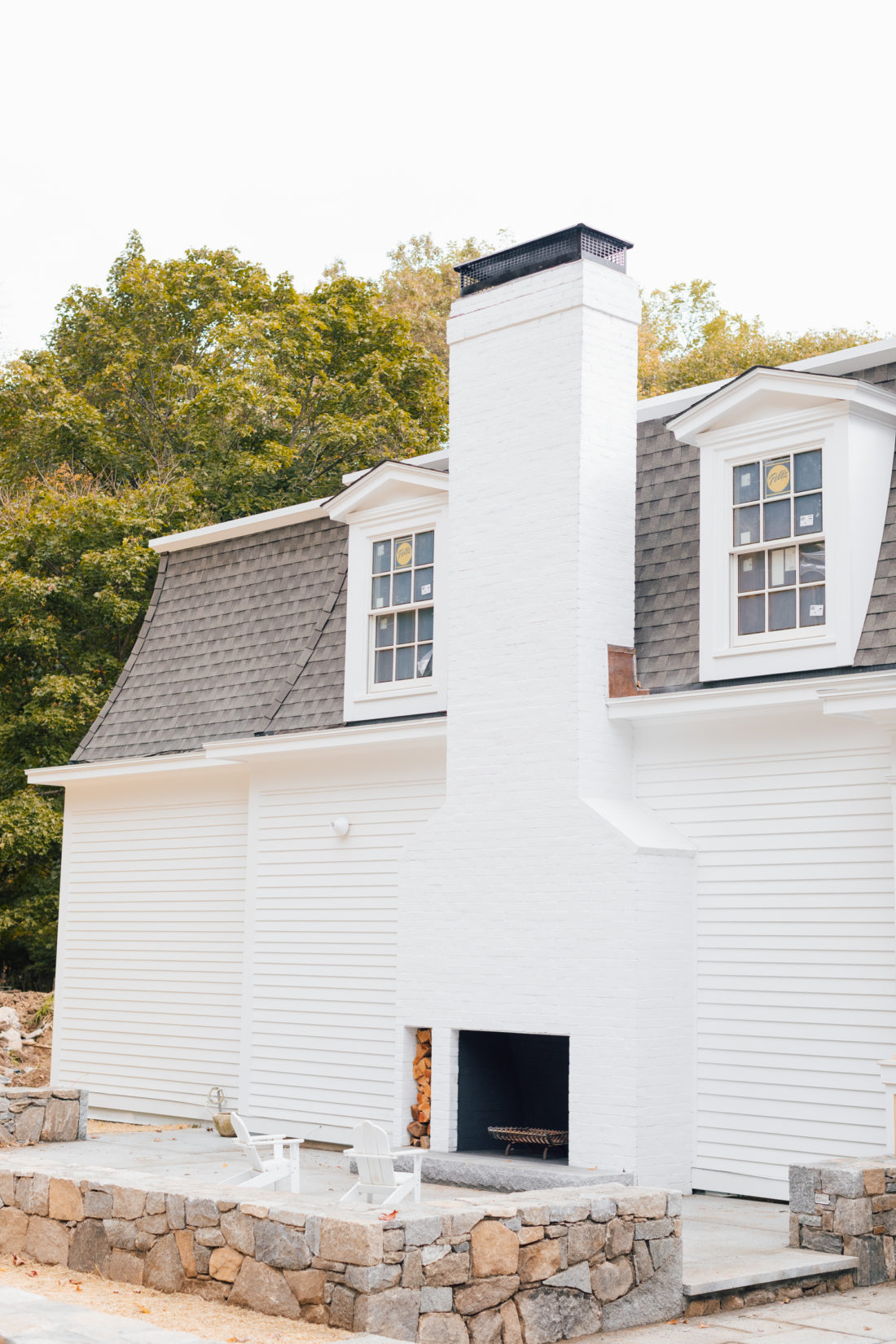 Shop the look…

Photographs by Julia Dags