The following content may contain affiliate links. When you click and shop the links, we receive a commission.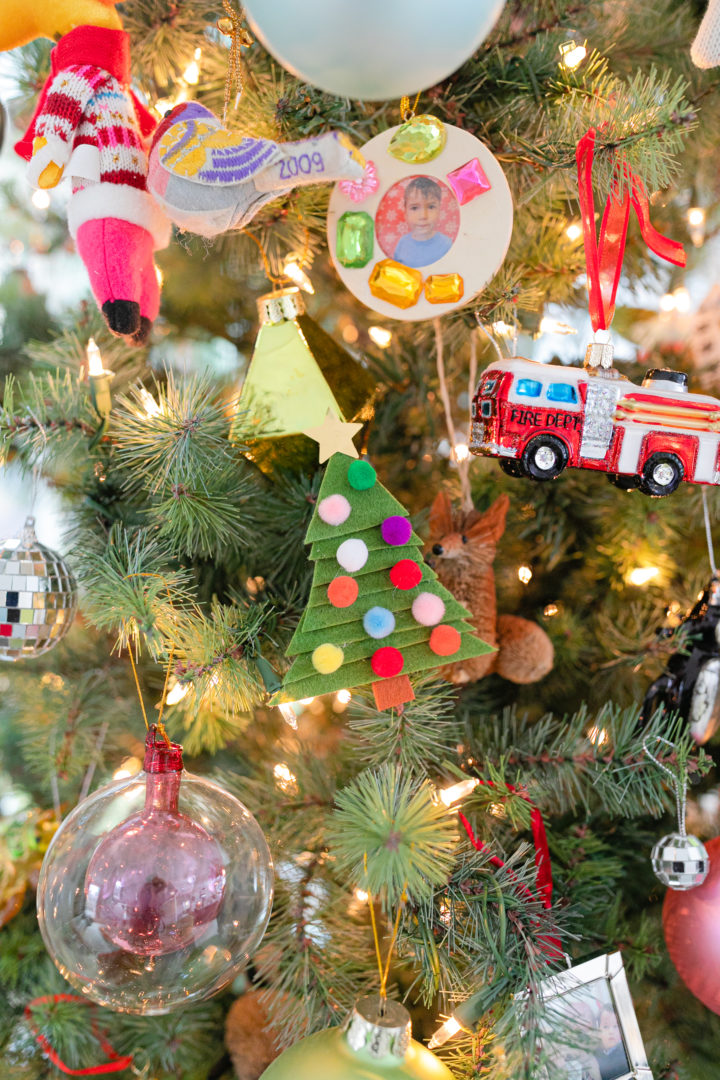 I'm always dreaming up fun, festive crafts to do with the kids during the Holidays—and this year I've been feeling the need for crafting more than ever! On those cold, blustery days when we don't want to leave the house (and can't hang out anywhere inside BUT our house, to be honest) it's more important than ever to have fun things to do up my sleeve!
Marlowe, Major, and I love crafting together—it's a fun way to break away from the iPad cycle of the weekends indoors.
I recently made these super easy Clothespin Christmas Tree Ornaments with the kids, and we loved how they turned out! They could also be used as little place card holders if you're wanting to add a little more whimsy to your Christmas Dinner or brunch table! You could also glue magnets to the back of these clothespins and make photo holders that can stick on your fridge.
Marlowe and I were laughing so hard in these photos because Major had put the pompoms in his ears during our crafting session and we only noticed after about fifteen minutes. He thought he was being super cool with pompoms in his ears. Oh boy. I just love my little nut for keeping me on my toes! LOL.
Materials…
Instructions…
Start out by cutting triangles for the tree out of green felt. I used 8-10 pieces for each tree, each slightly smaller than the next until there was a small one for the very top!
Using the hot glue gun, layer each piece of felt on top of each other to form the tree, starting with the largest on the bottom.
Next, cut a small rectangle out of the brown felt and glue it to the bottom for the tree stump. Affix the clothespin to the back of the tree with hot glue, with the opening of the clothespin at the bottom of the tree.
Time to decorate! Use the hot glue gun to glue the mini pompoms all over the tree, and the star at the top! Make sure you allow the ornament to dry before clipping it to the tree!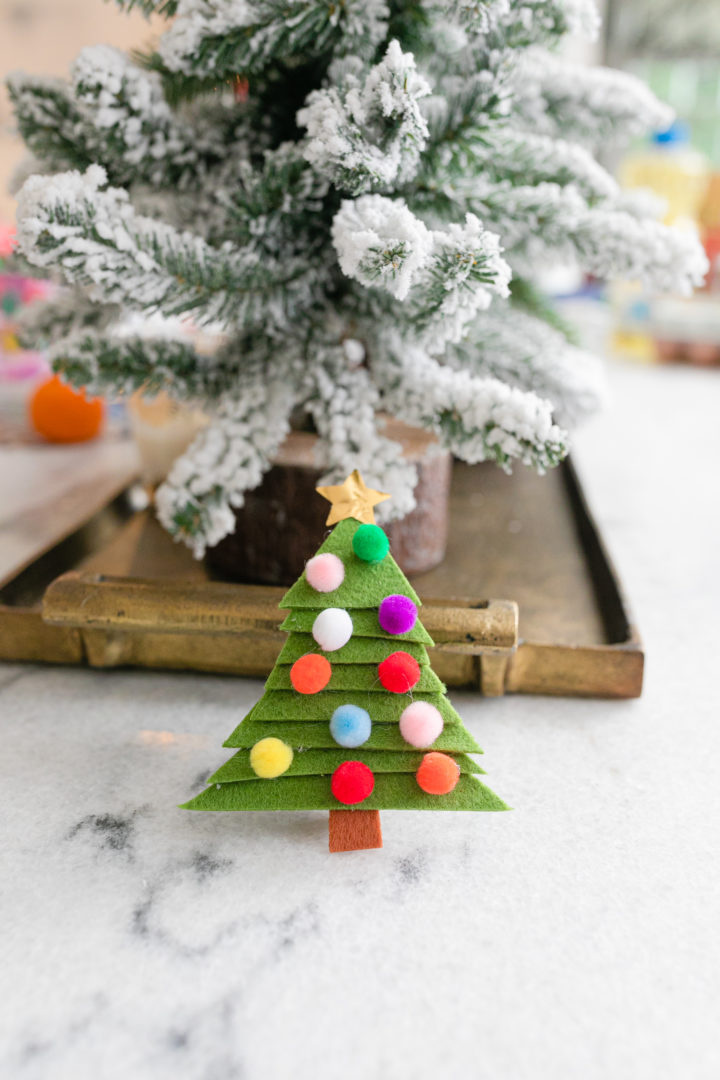 Shop the post…

Photographs by Julia Dags | Happily Eva After, Inc. © 2020 All Rights Reserved