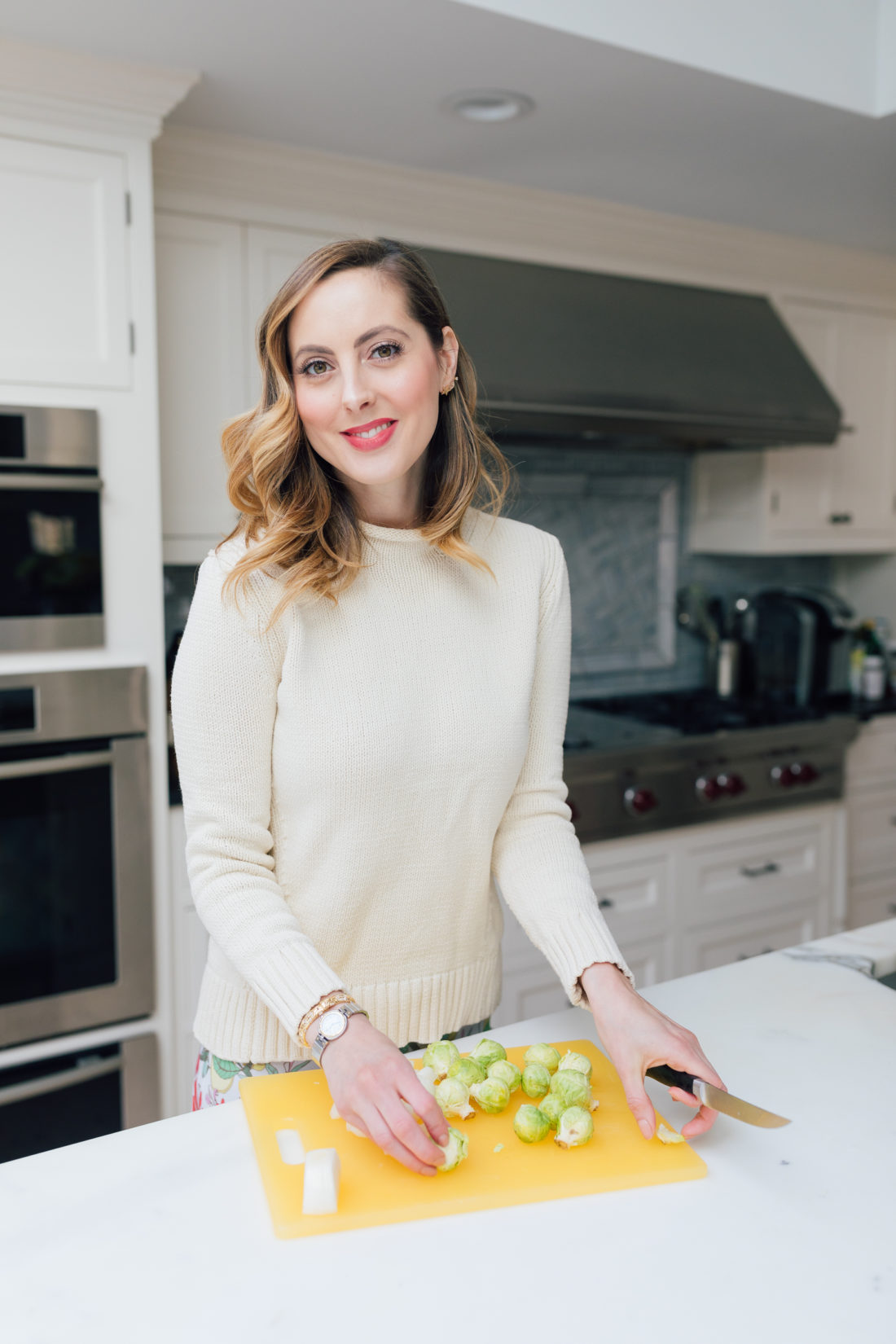 I realized the other day that although I've been sharing a lot of my favorite recipes lately, I have been majorly skimping on providing you guys with a huge recipe group: my favorite side dishes! I feel like anyone and everyone can use a fresh new side dish idea to pull out of their back pocket on a moments notice. They're even great to dress up a store bought rotisserie chicken, or bring to a potluck dinner! My goal is to start sharing one stellar side dish a month. I thought I would start with one that every person in my family loves: my Brussels Vinaigrette! I call the style of these Brussel sprouts "vinaigrette" because the ingredients are essentially a warm dressing and so so yummy. I had a dish similar to it in France several years ago, and I made up my own version at home!
Marlowe absolutely loves these Brussel sprouts, and I love that she's eating such a healthy side dish! They also cook up really quickly, which is always a win in my book! This recipe serves two adults and two kids as a side dish, but can be easily multiplied for more mouths.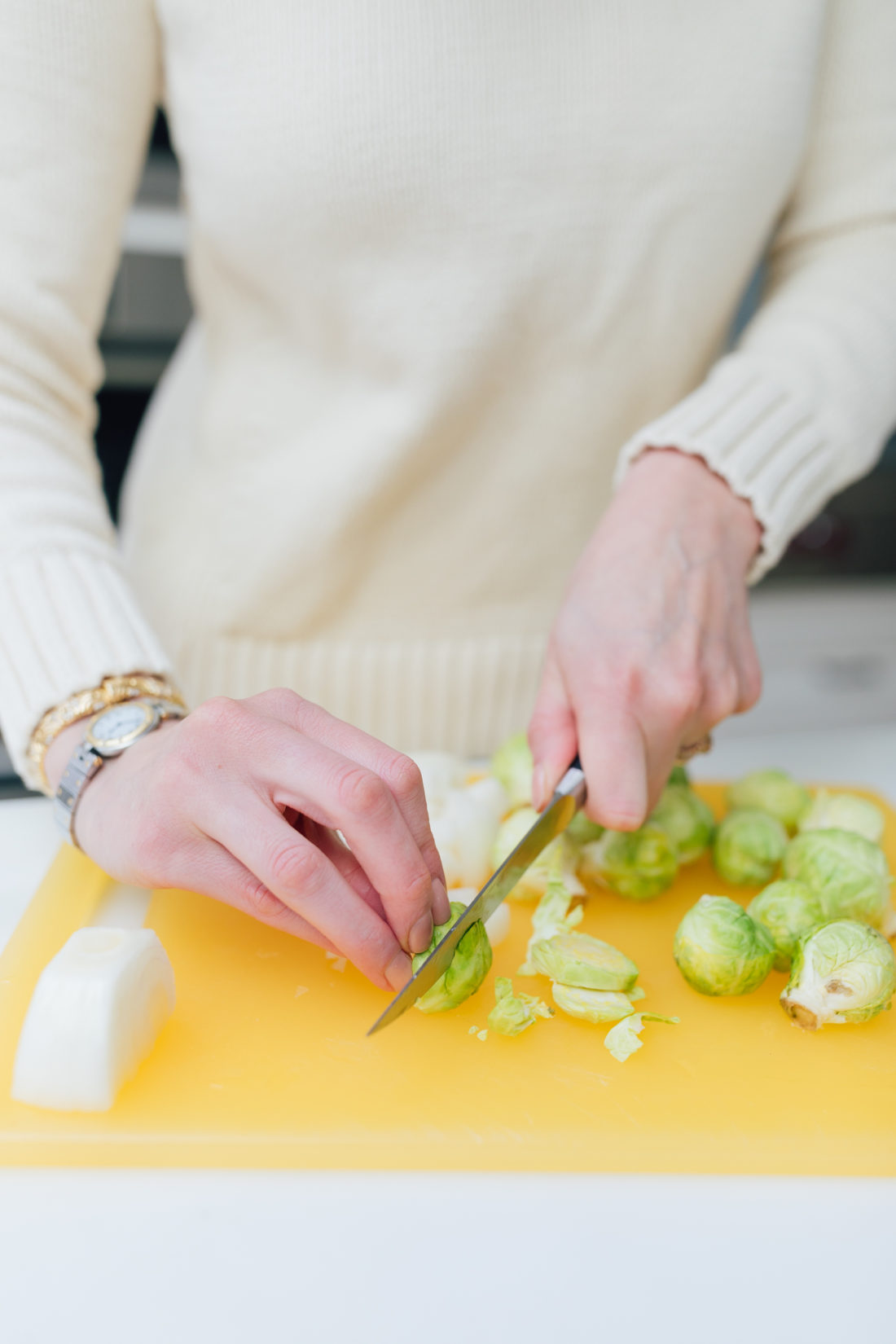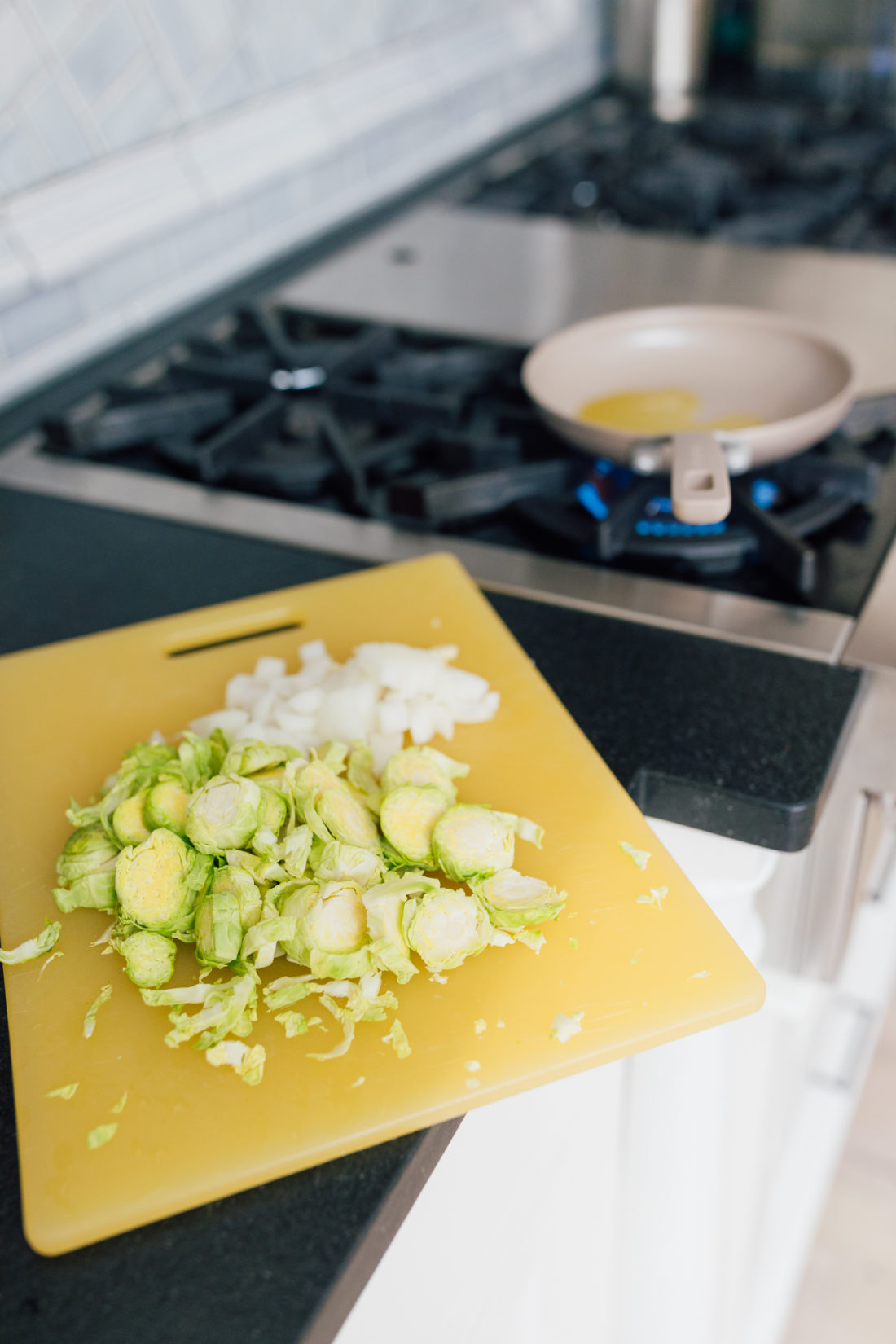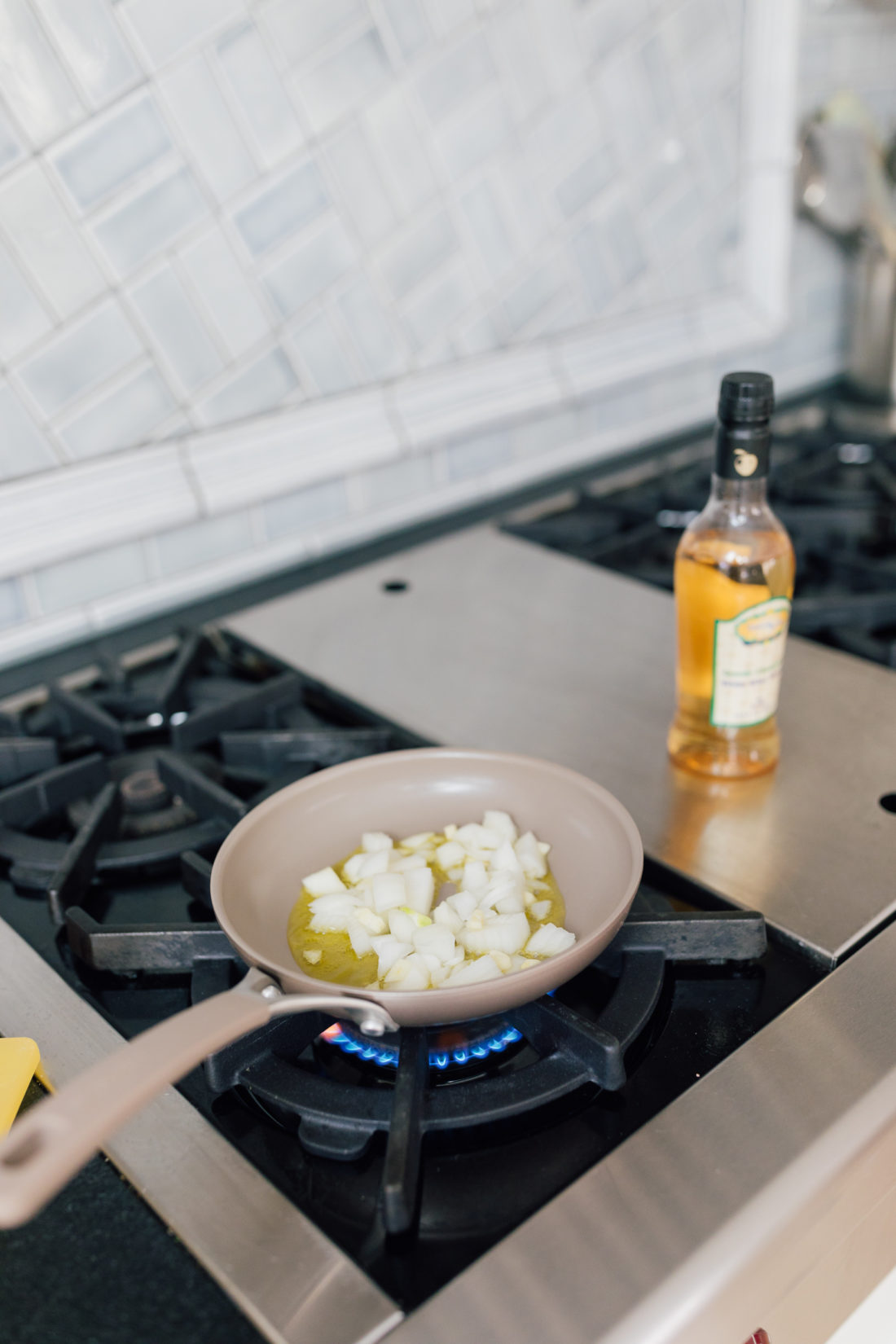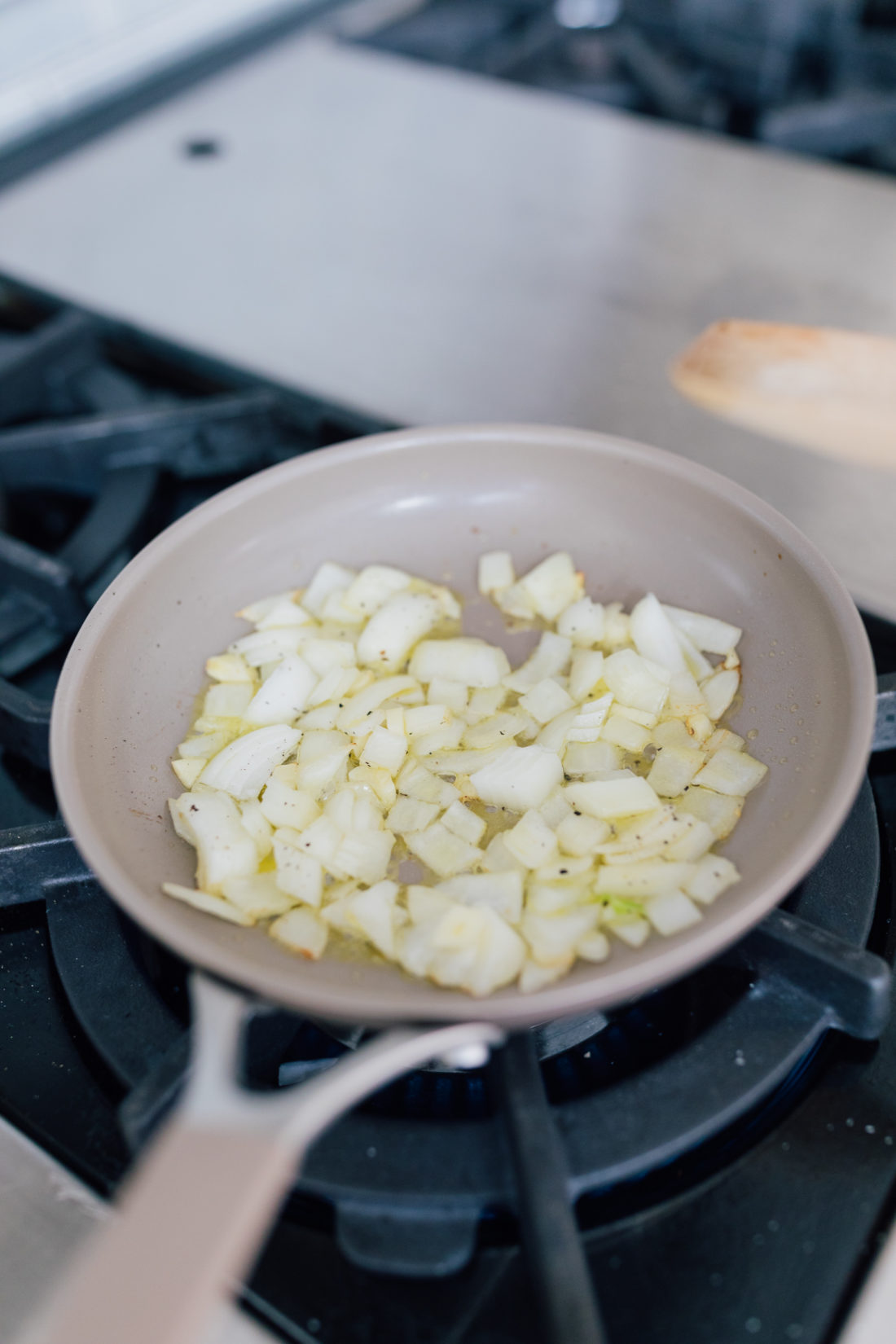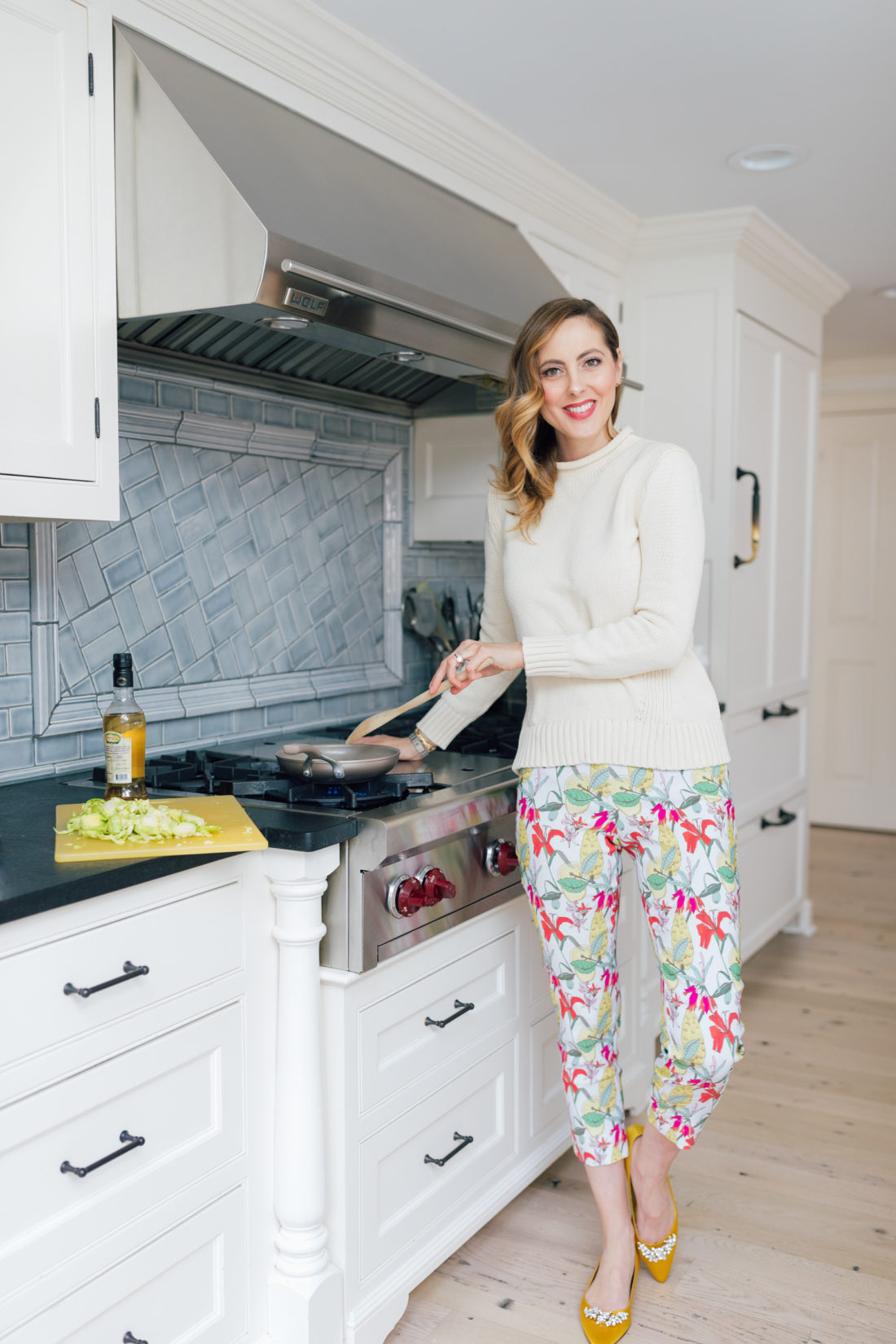 Ingredients…
20-30 Brussel Sprouts (I normally use either 30 small ones or 20 large)
1/2 onion, diced
3 cloves of garlic, diced
2 Tablespoons Extra Virgin Olive Oil
1/4 cup White Wine Vinegar
1 lemon, quartered
1 Tablespoon grainy mustard
Fresh ground pepper and sea salt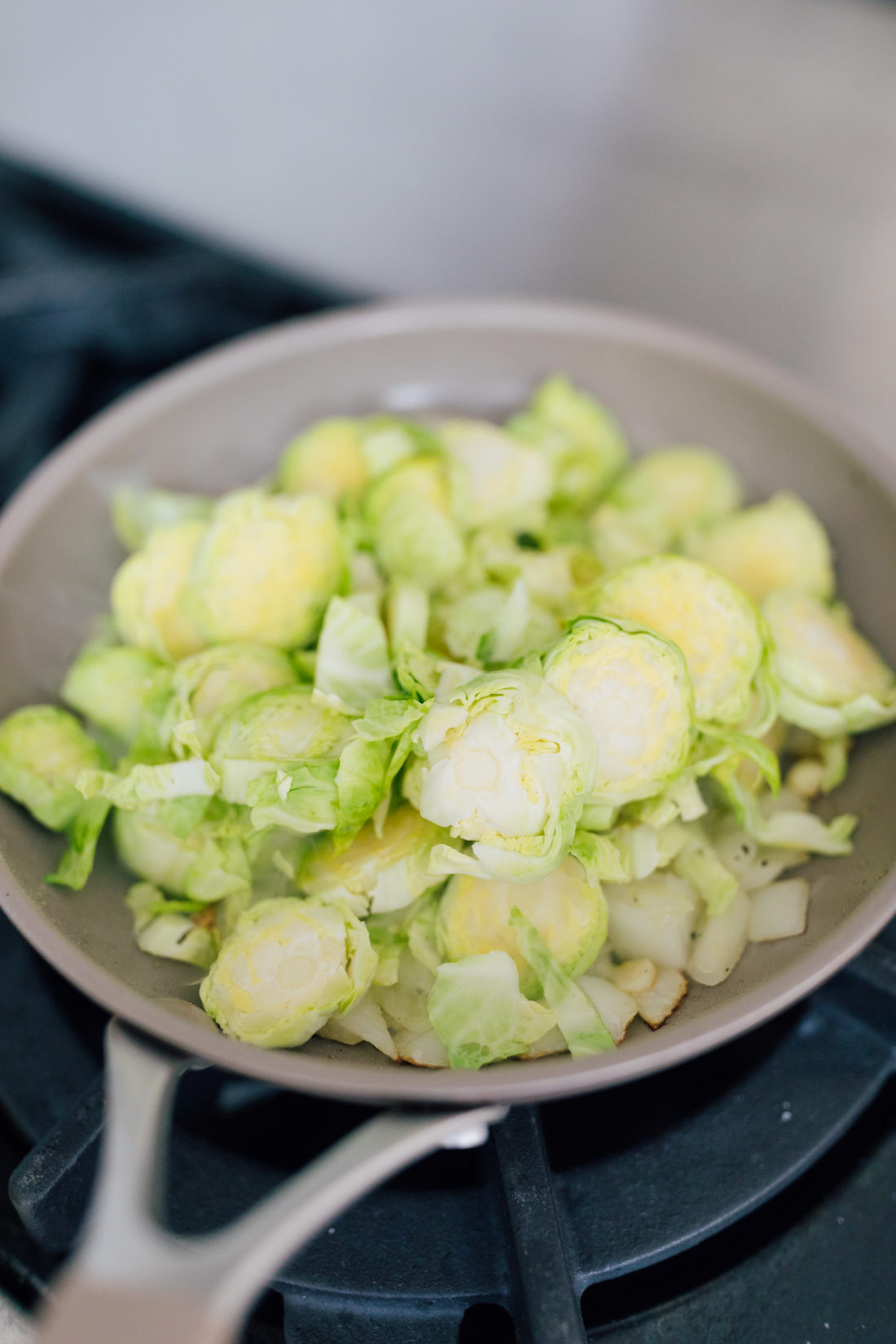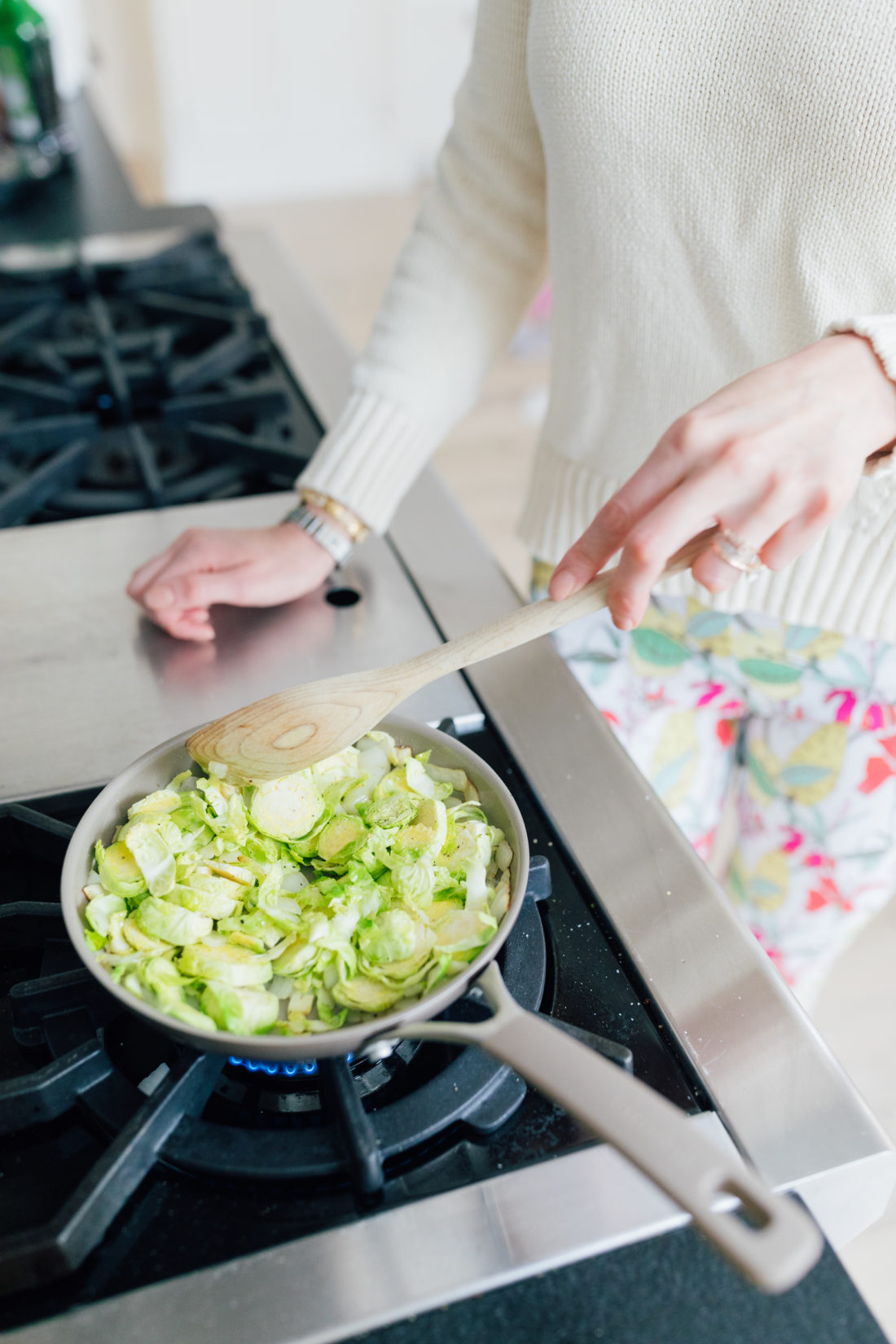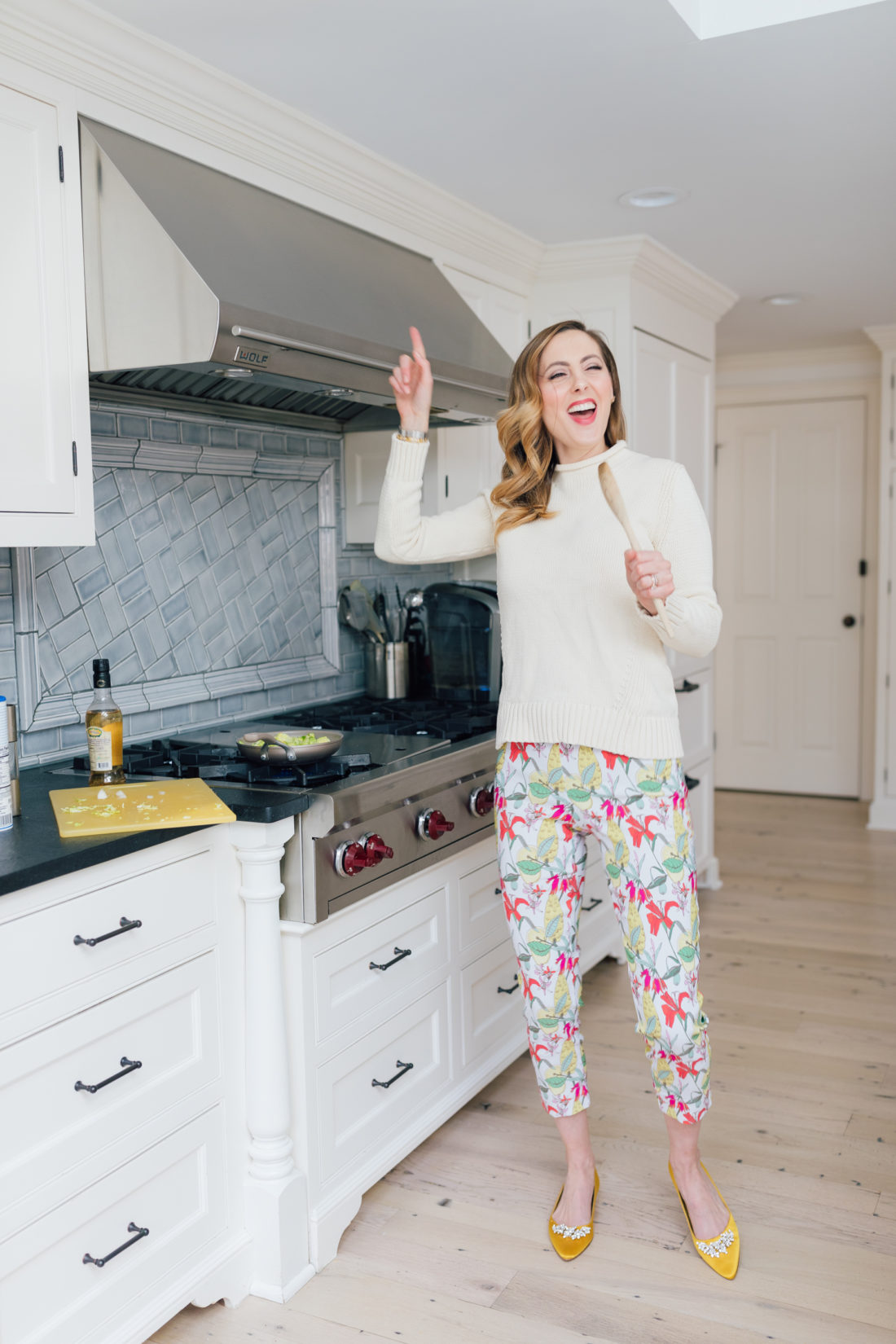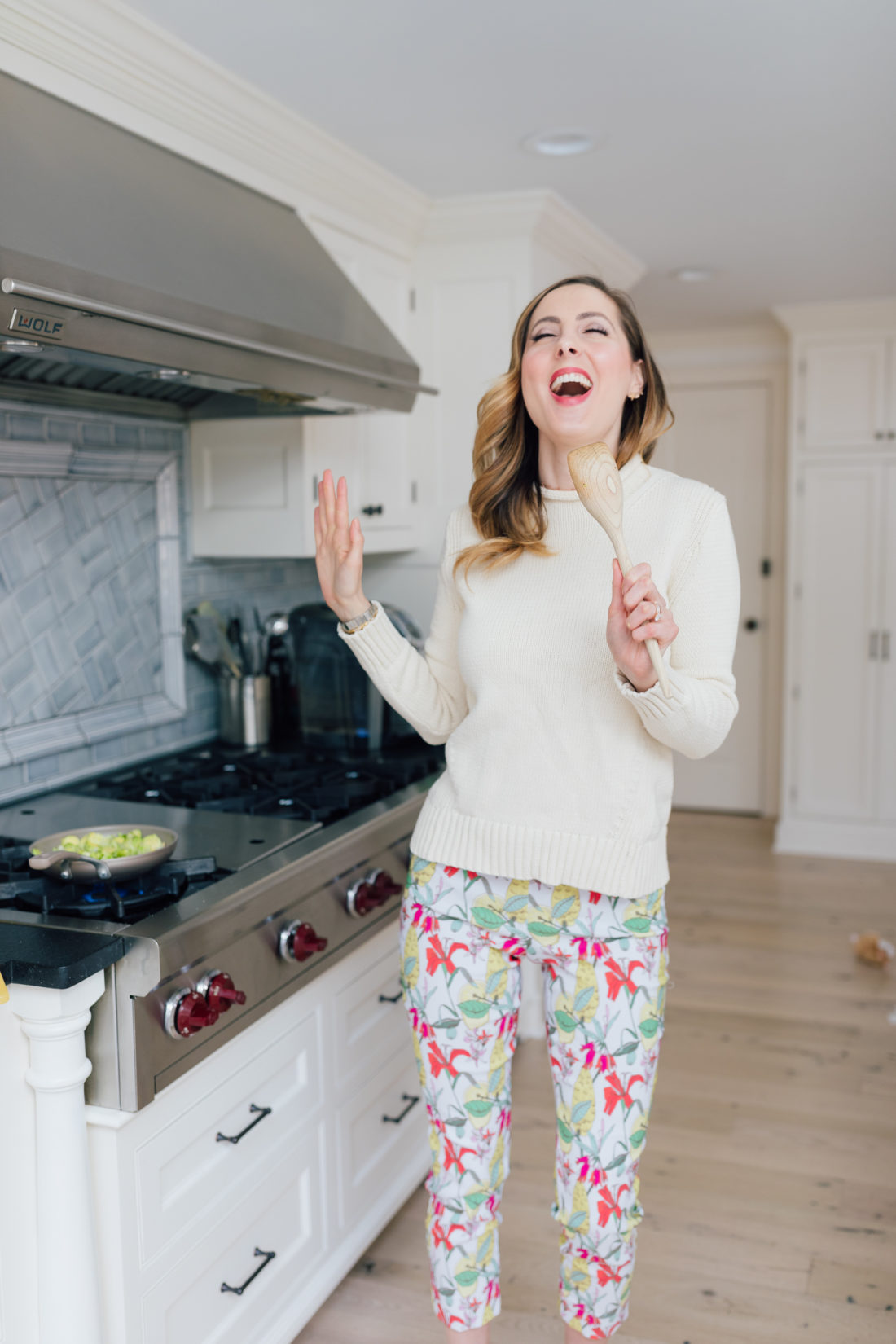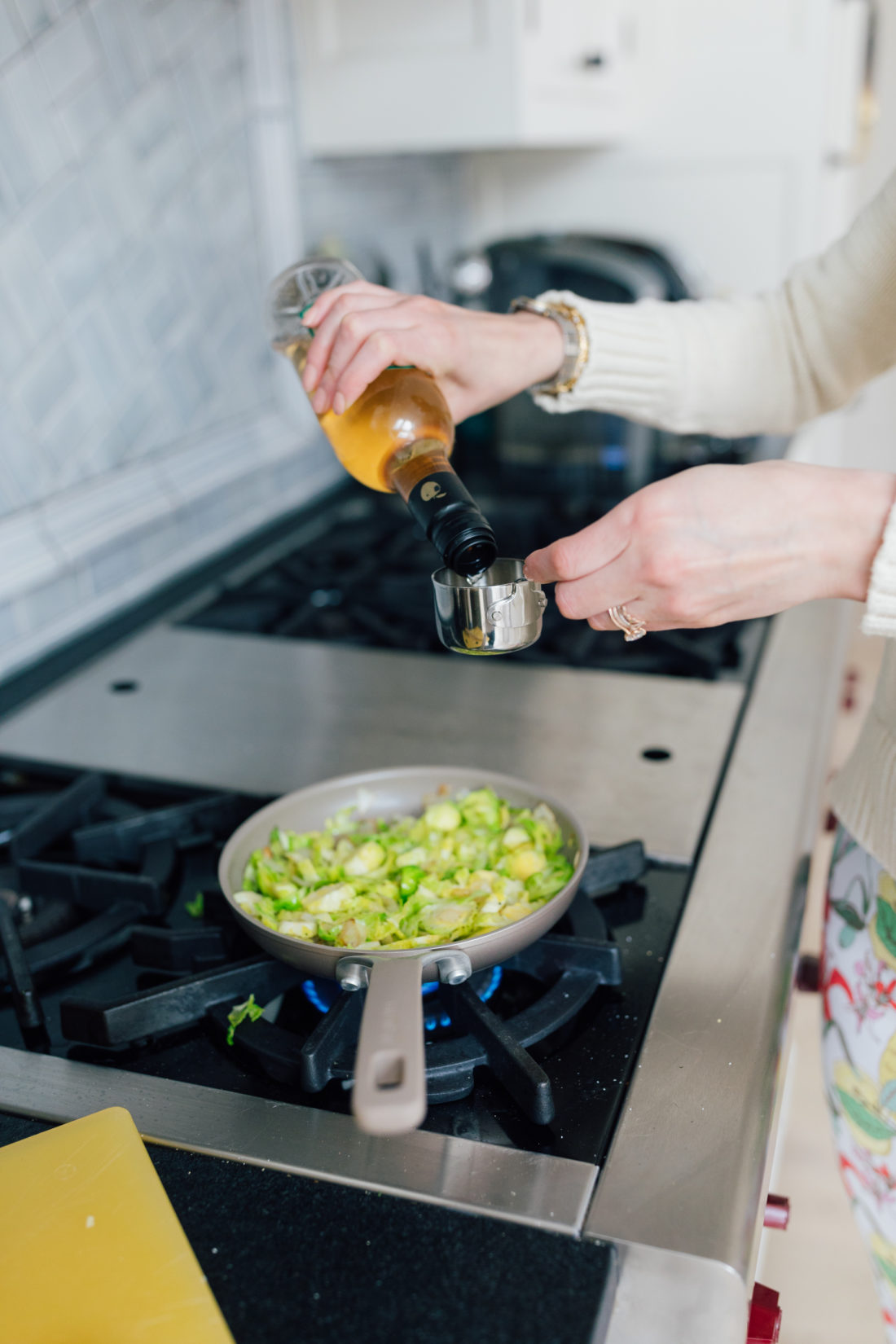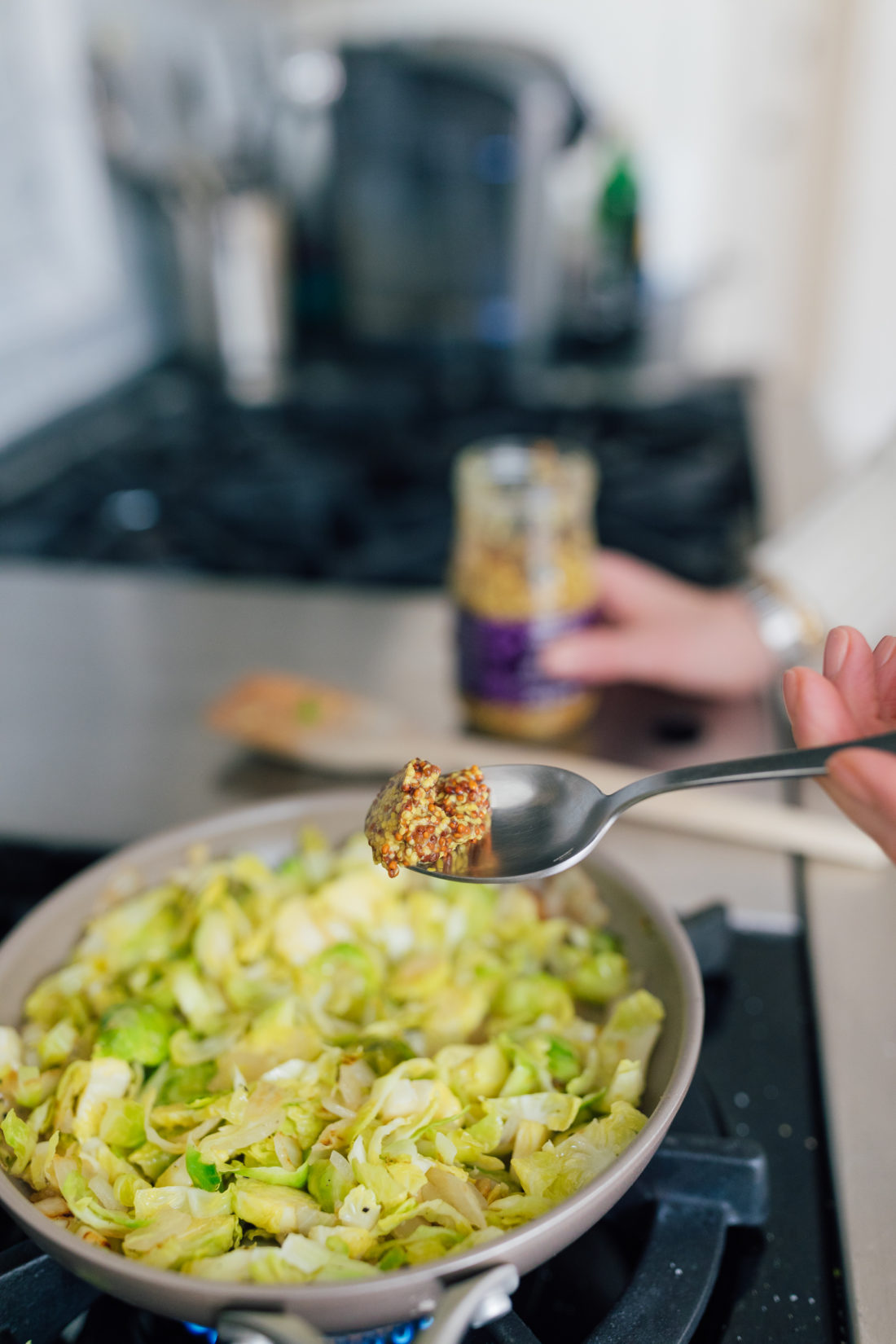 Heat the olive oil in a large pan over medium heat. Add the onion and garlic, and sauté gently until the onion starts to become translucent, about 5 minutes. Add the Brussel sprouts, a generous pinch of salt, and a grinding of black pepper. Sauté brussels for approximately 5 minutes more, then add the vinegar, turn heat up to high, and boil off the vinegar until it is mostly evaporated (3-4 minutes more). Turn the heat back to medium, add the mustard, and stir until well blended. Remove from heat and serve with a generous squeeze of lemon!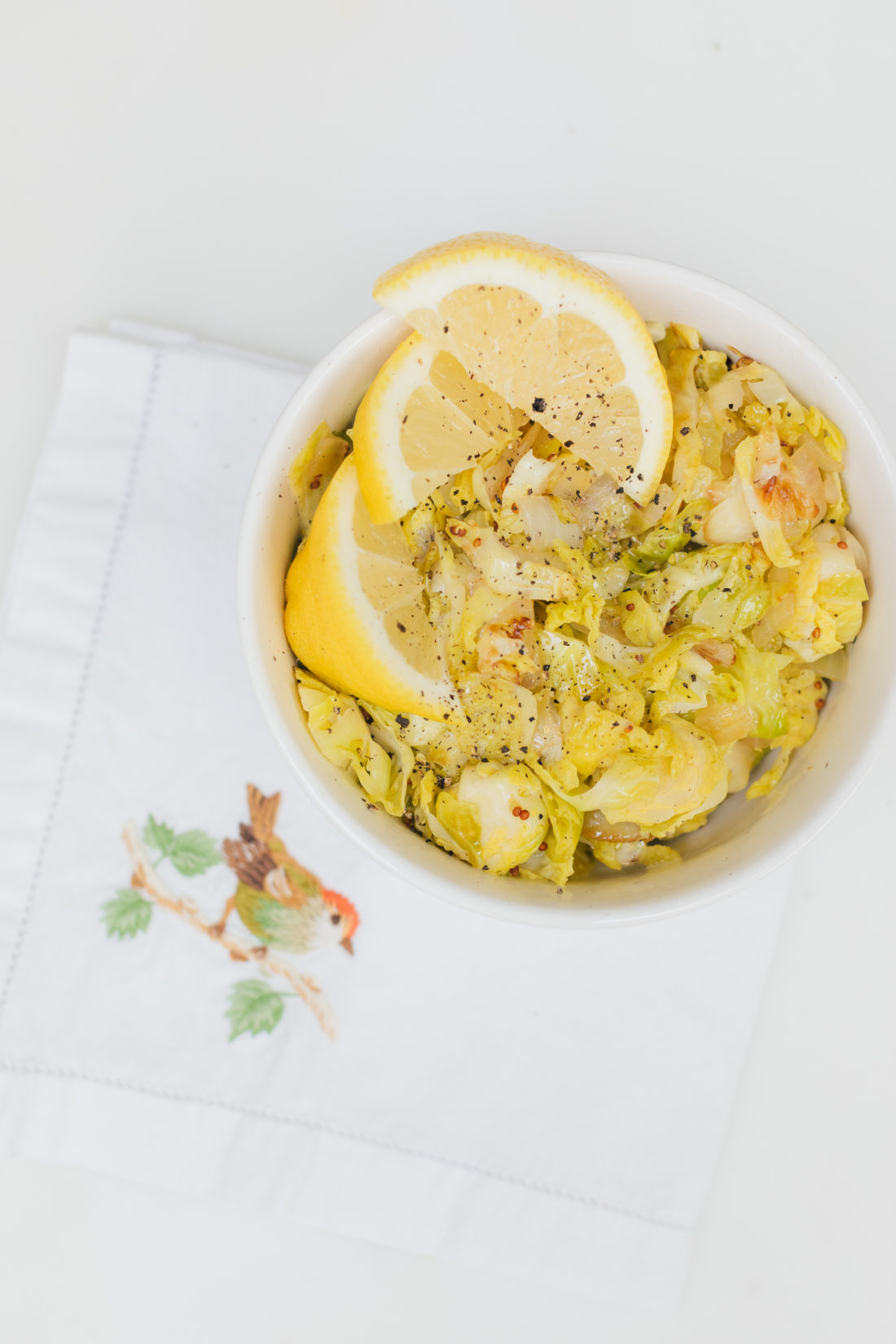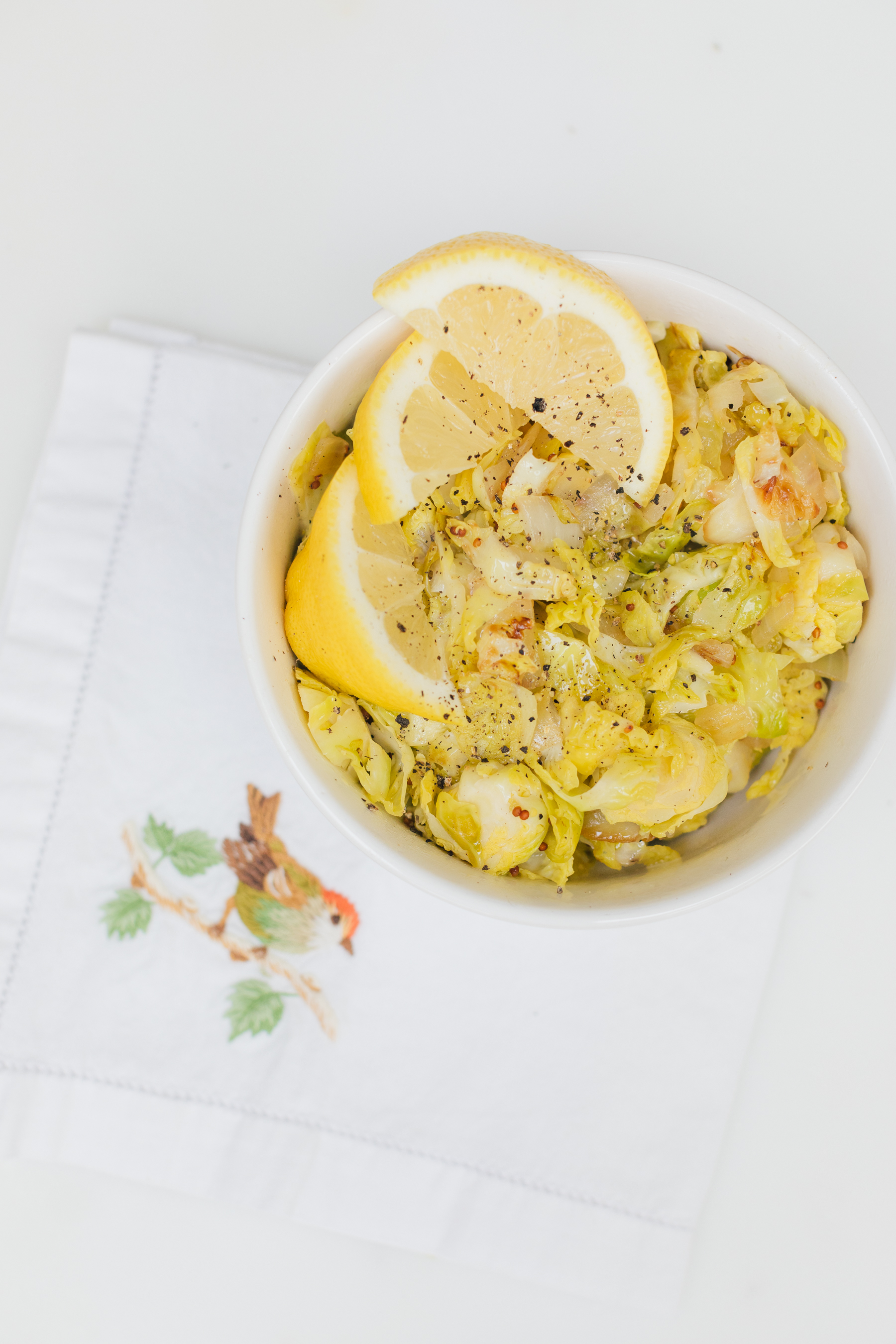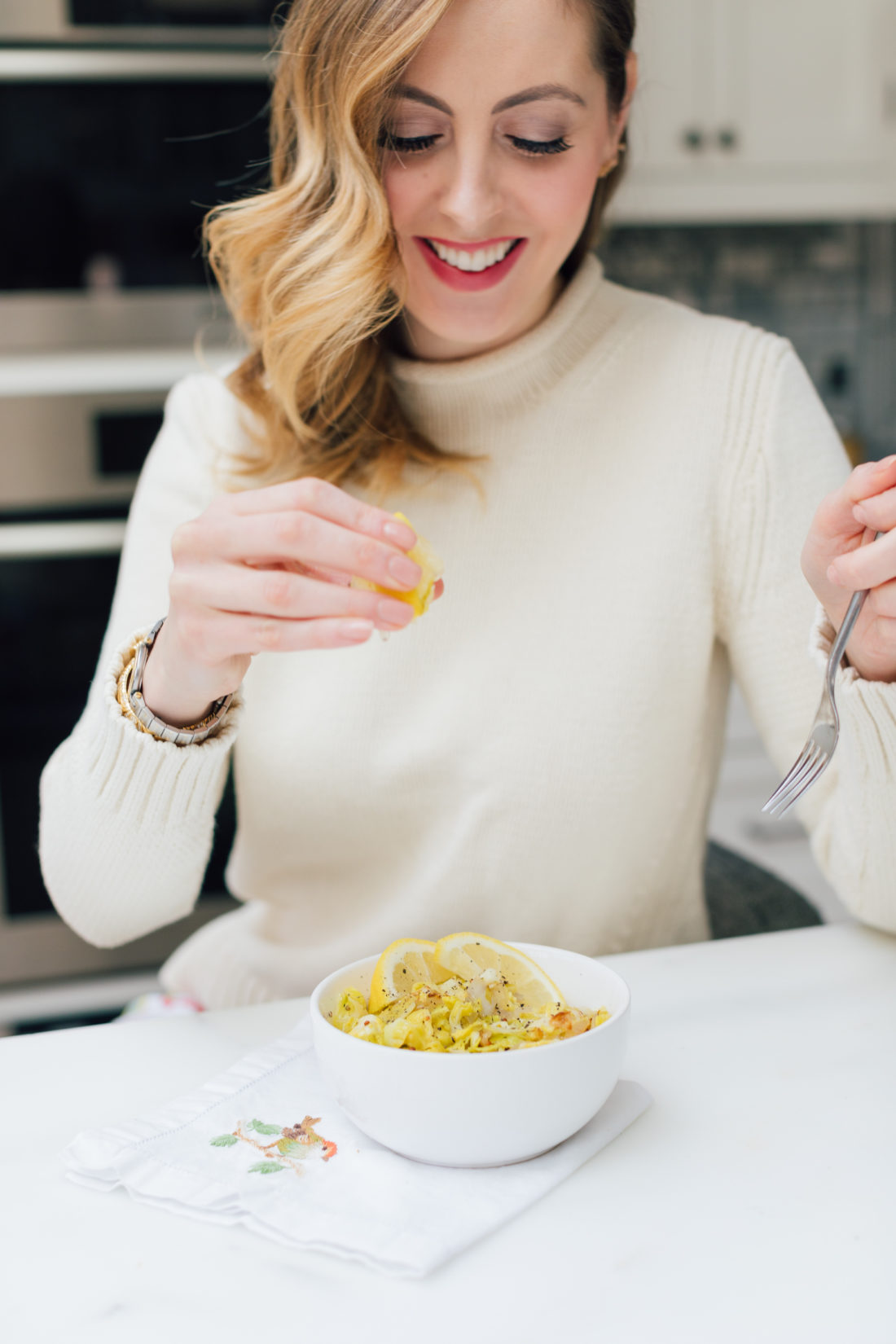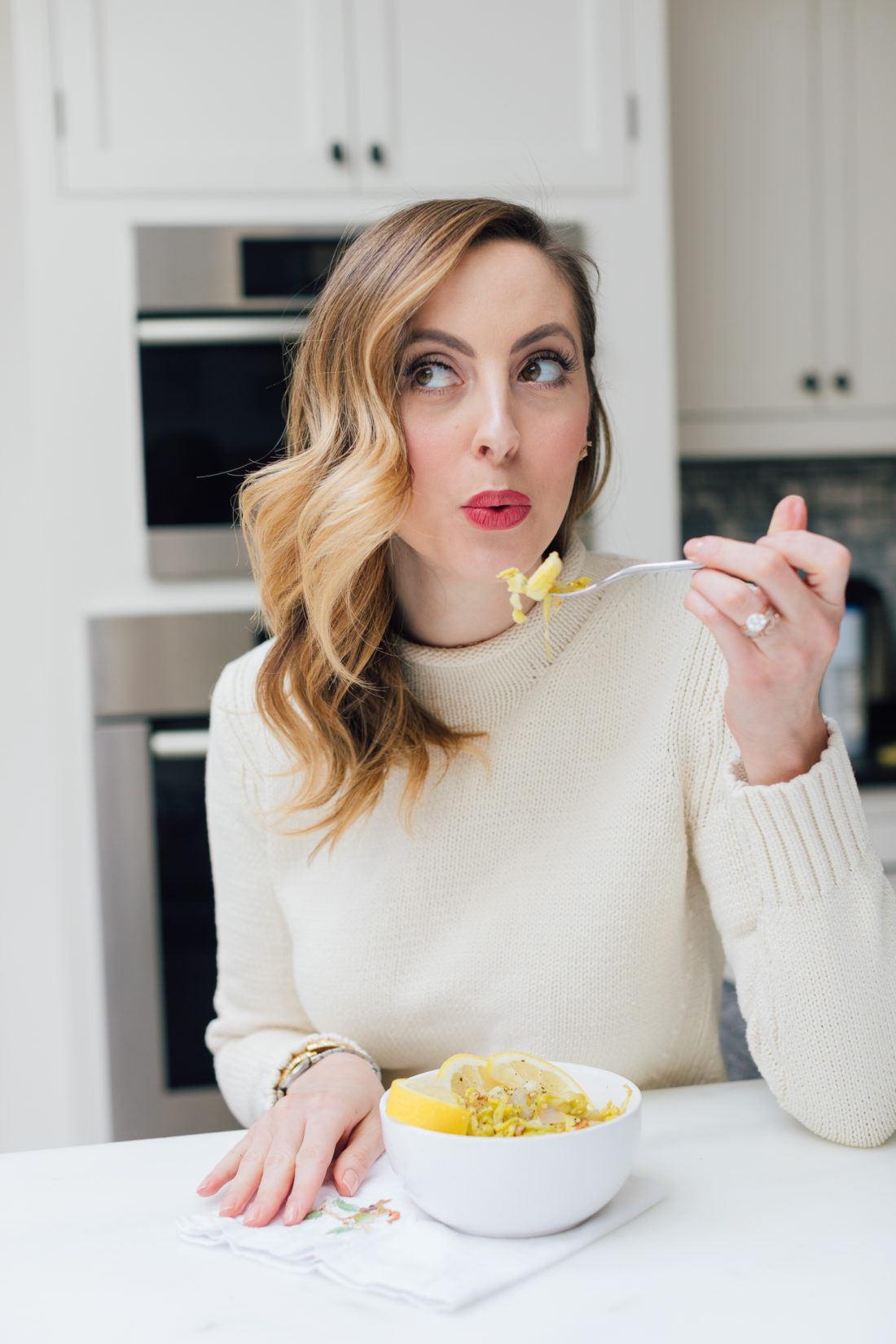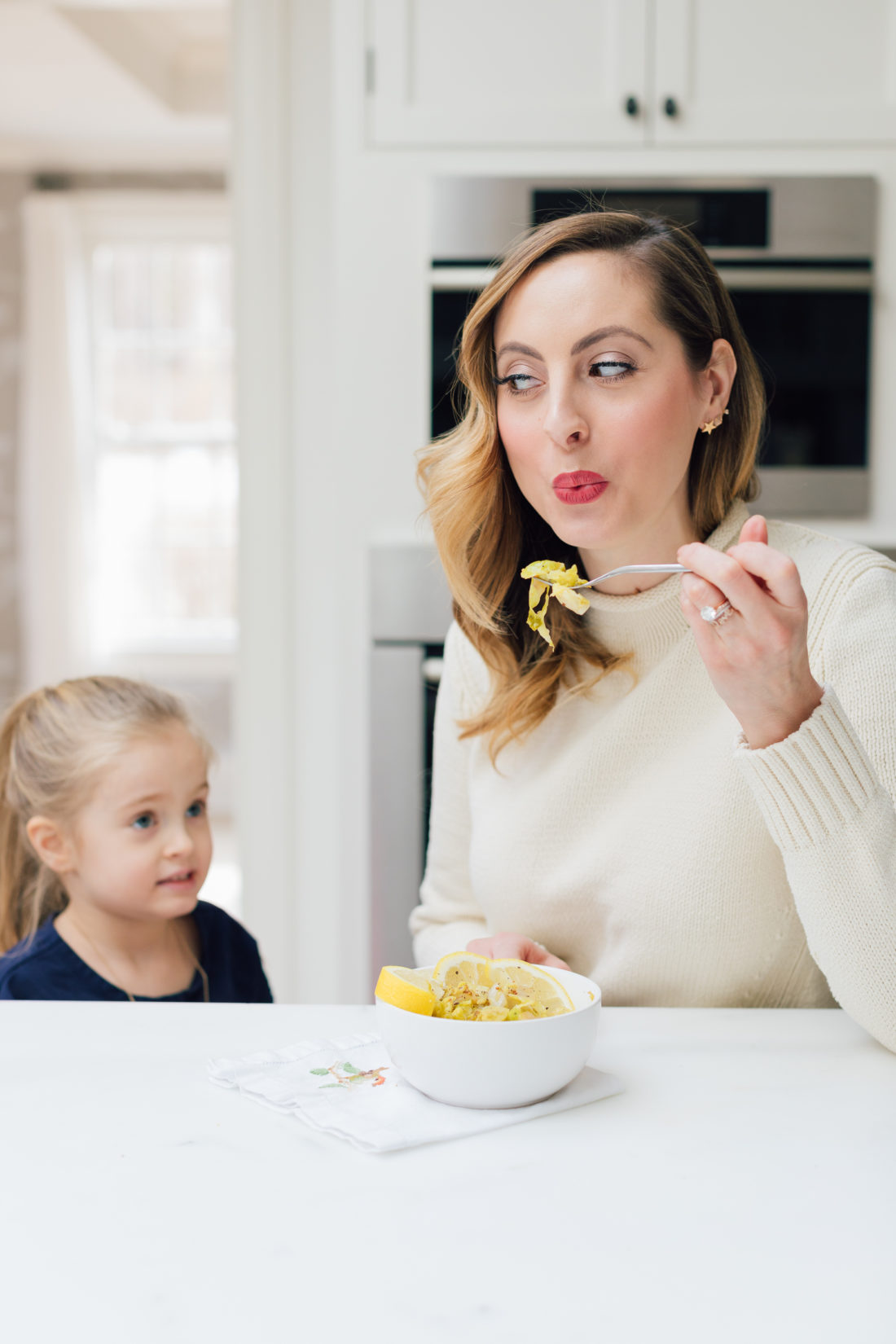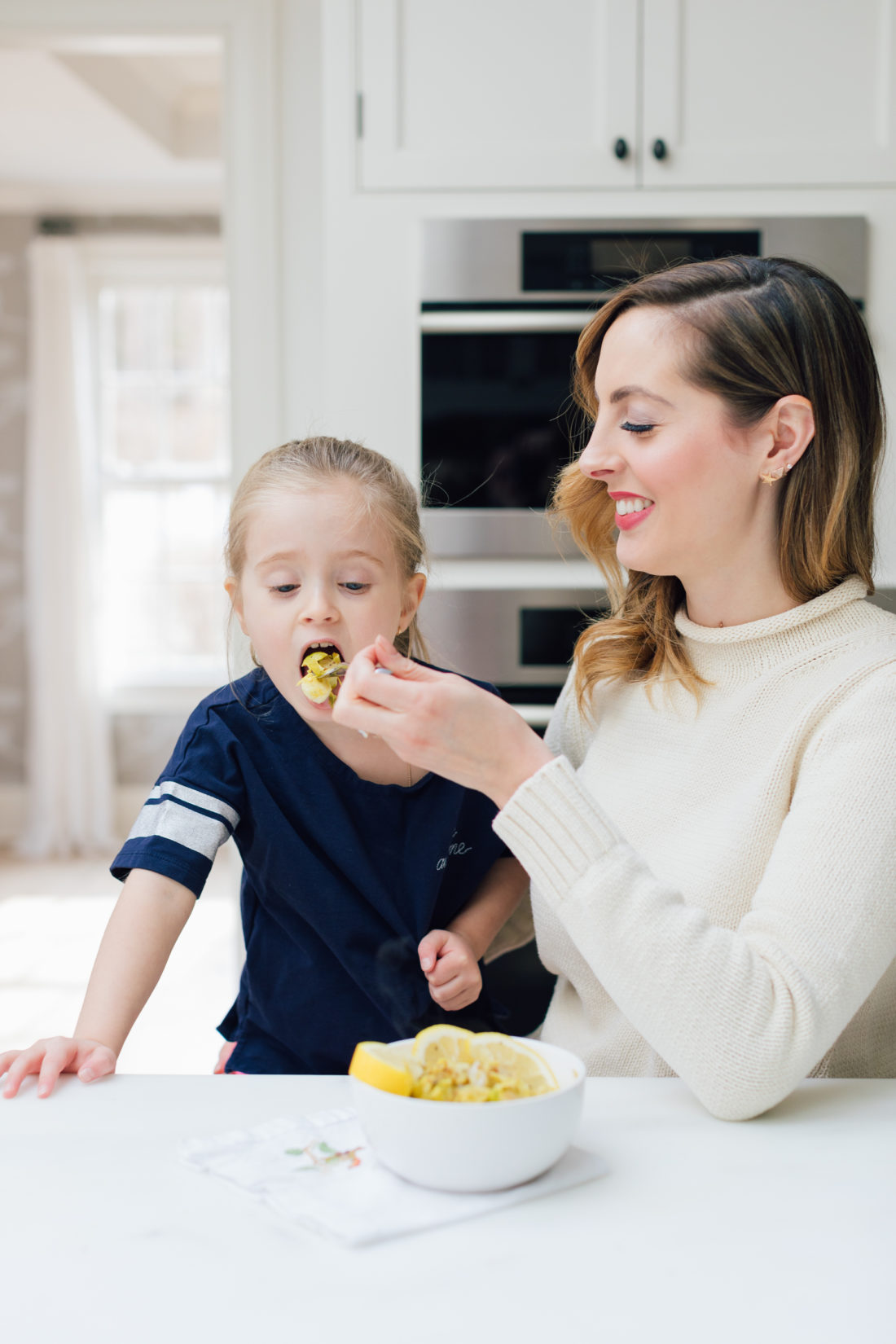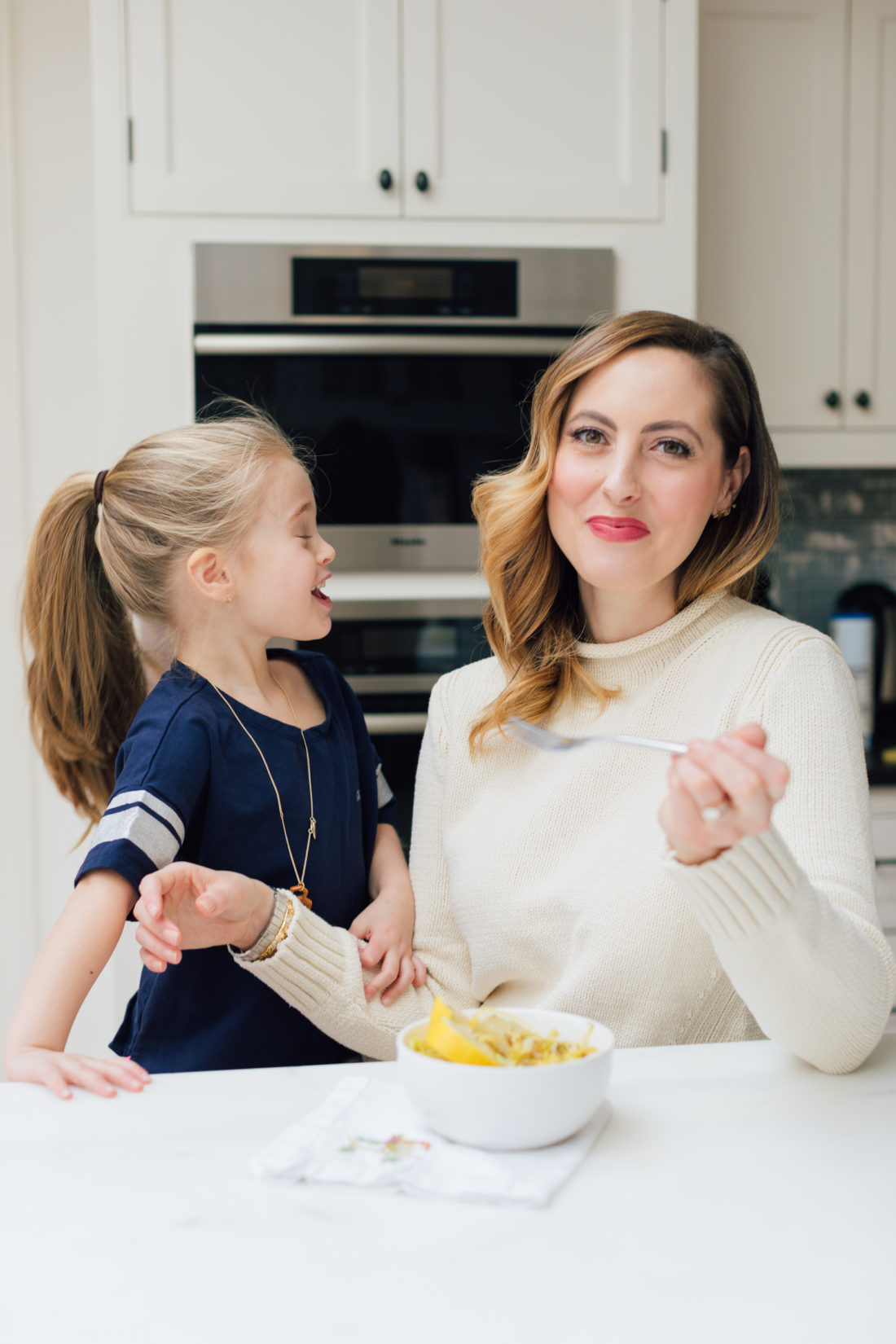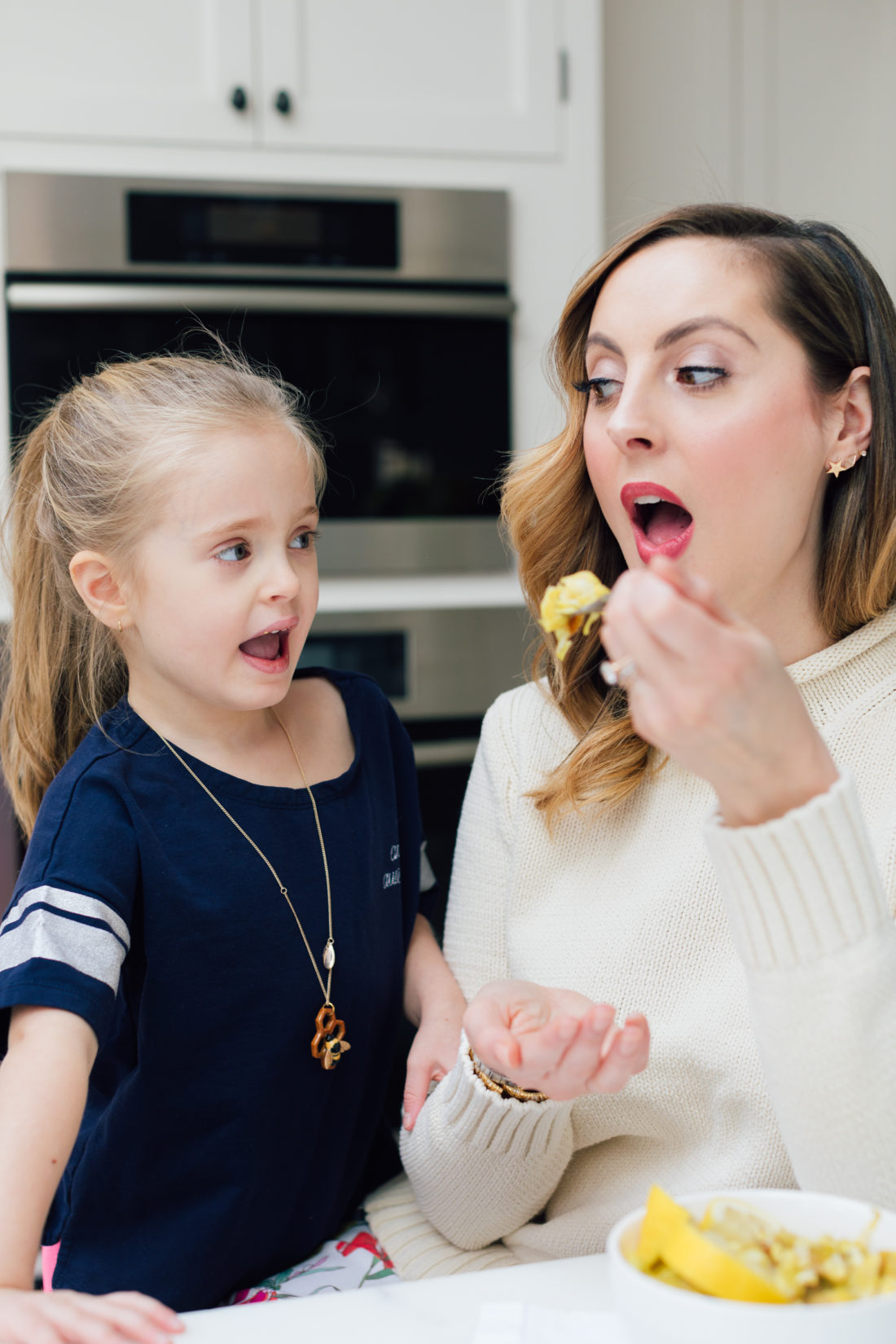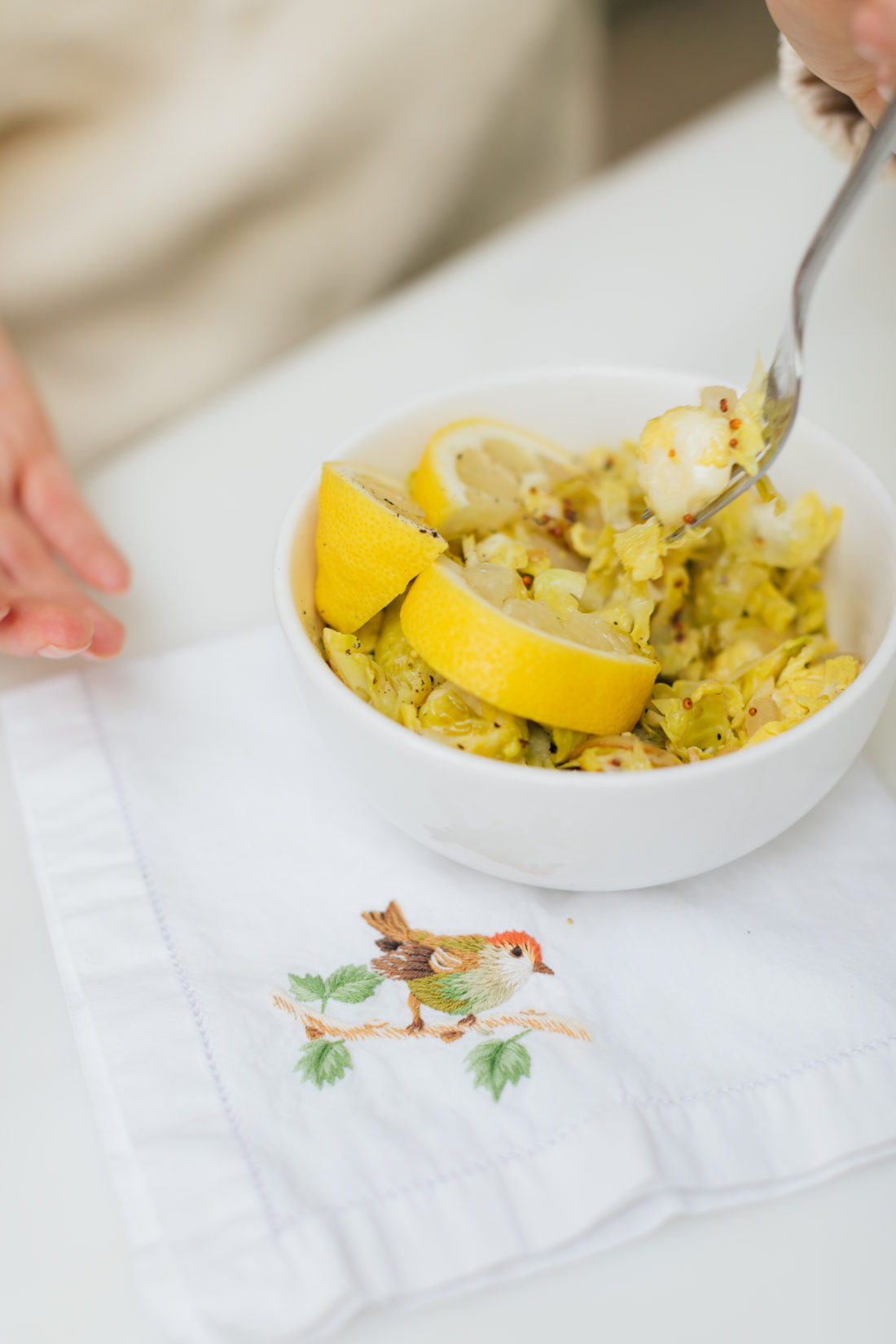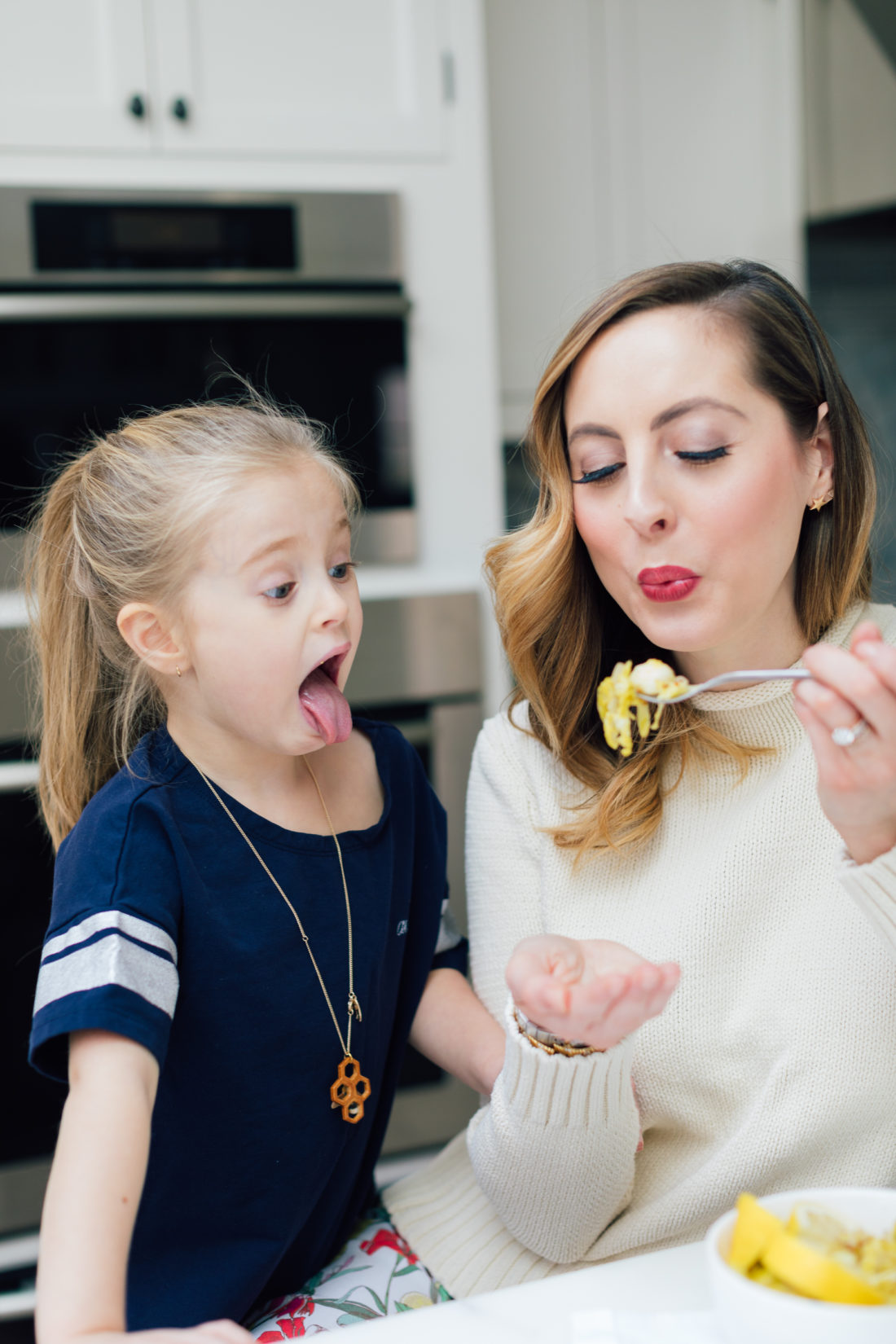 Shop The Look…