The following content may contain affiliate links. When you click and shop the links, we receive a commission.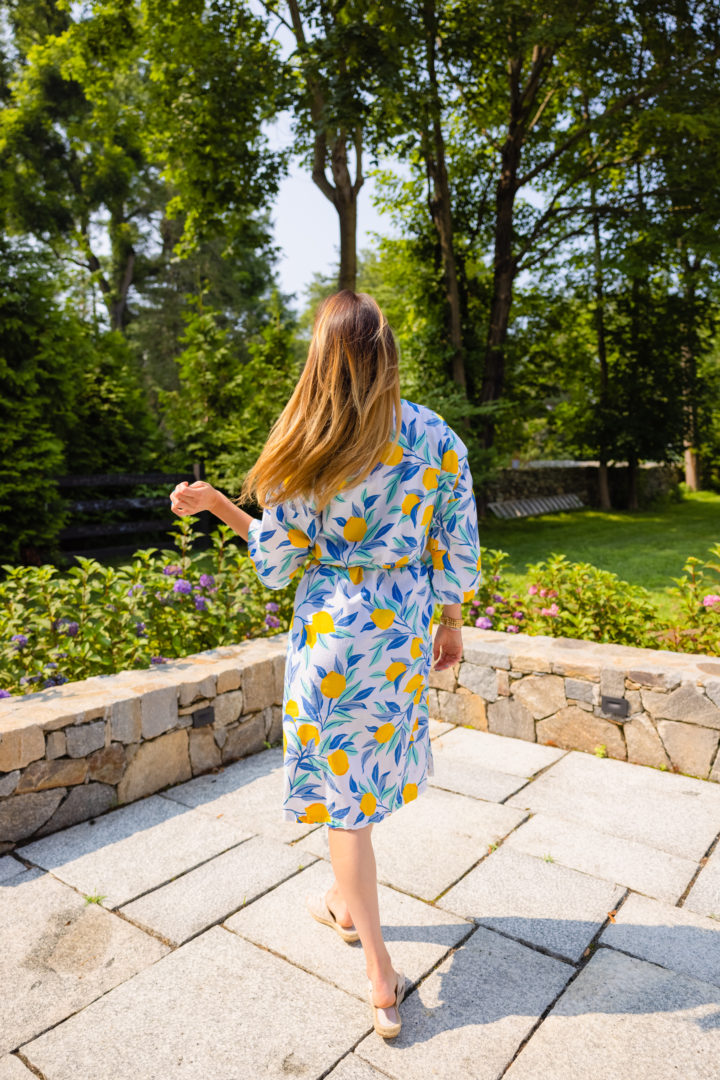 I've been on a slightly obsessive hair health kick for the last year, and I'm ready to talk about it. LOL. Kidding, kind of. And I have talked about it a lot on social media, but when I stopped breastfeeding Mateo at around 3.5 months postpartum, my hair started falling out. It's happened with all three kids, and no matter what I do or what supplements I've taken each time to abate it, my hair still falls out. Normally it lasts about 2 weeks, stops falling out, and then begins the slow and fugly process of regrowth. I get baby hairs that stick up, and just suffer from a general feeling of having horrible hair for the next 3-5 months until the baby hairs are long enough to pull back into a bun or ponytail. I'd say around 1 year postpartum is when my hair usually evens out and looks normal again. 
However, the pandemic and all of the stress has made most people's hair a mess over the last 12-18 months. I know this because I get endless DM's and emails about ideas for coping with thinning hair and hair loss. I also color my hair regularly…so let's just say I have lots of experience with damaged hair! My hair is on the dryer side during the summer months, and I had been on the lookout for a simple mask I could make for myself at home that was not only all-natural but effective too! After some trial and error, I've found this mask that works so well for me. I try to do this mask about once a week, but you can do it more than that if your hair needs it!
I just throw all the ingredients in the blender, blend for about 15 seconds, and then apply to damp hair. Really make sure that you're working the mask into your strands. When you're done saturating your hair with the mask, clip it up, and then cover it with either a plastic shower cap, or wrap your head in saran wrap as pictured in the video. This helps lock in the moisture and activates the mask with the heat from your scalp. I leave my mask on for 20-30 minutes. Then, I hop in the shower and rinse well. You really want to work your fingers in close to the scalp to get out the banana! After this, shampoo and condition as usual. I always notice a difference in my hair after just one application in terms of my hair being bouncier and shinier, but over time I've noticed that my hair has thickened up nicely too. It feels stronger. I just love that this hair mask uses ingredients that we all usually have on hand anyway!
Check it out and let me know how you like it! I'm outlining the hair benefits of the ingredients below…
Yogurt
Full fat, plain yogurt is excellent for hair and scalp health! The protein in yogurt is great for supporting long, thick hair– and most yogurts contain vitamin b5, which is thought to prevent hair thinning and loss. The probiotics in yogurt are also an excellent scalp strengthener and help with flakes and irritation. 
Honey
Honey has emollient and humectant properties, making it a total hair booster! It helps smooth the hair follicle to add shine and decrease frizziness. 
Olive Oil
Olive Oil is super nourishing for hair, and helps moisturize on a deep level. Olive oil also helps prevent future breakage so your locks can reach their full-length potential!
Banana
Bananas contain silica, a mineral element that helps your body to synthesize collagen and may make your hair stronger and thicker. Bananas contain silica, which helps your body to synthesize collagen, and helps to make your hair stronger and thicker over time. Bananas are also known to calm the scalp and prevent dandruff. A banana hair mask can lead to stronger hair follicles, which in turn allow hair to grow longer and prevent breakage and frizziness.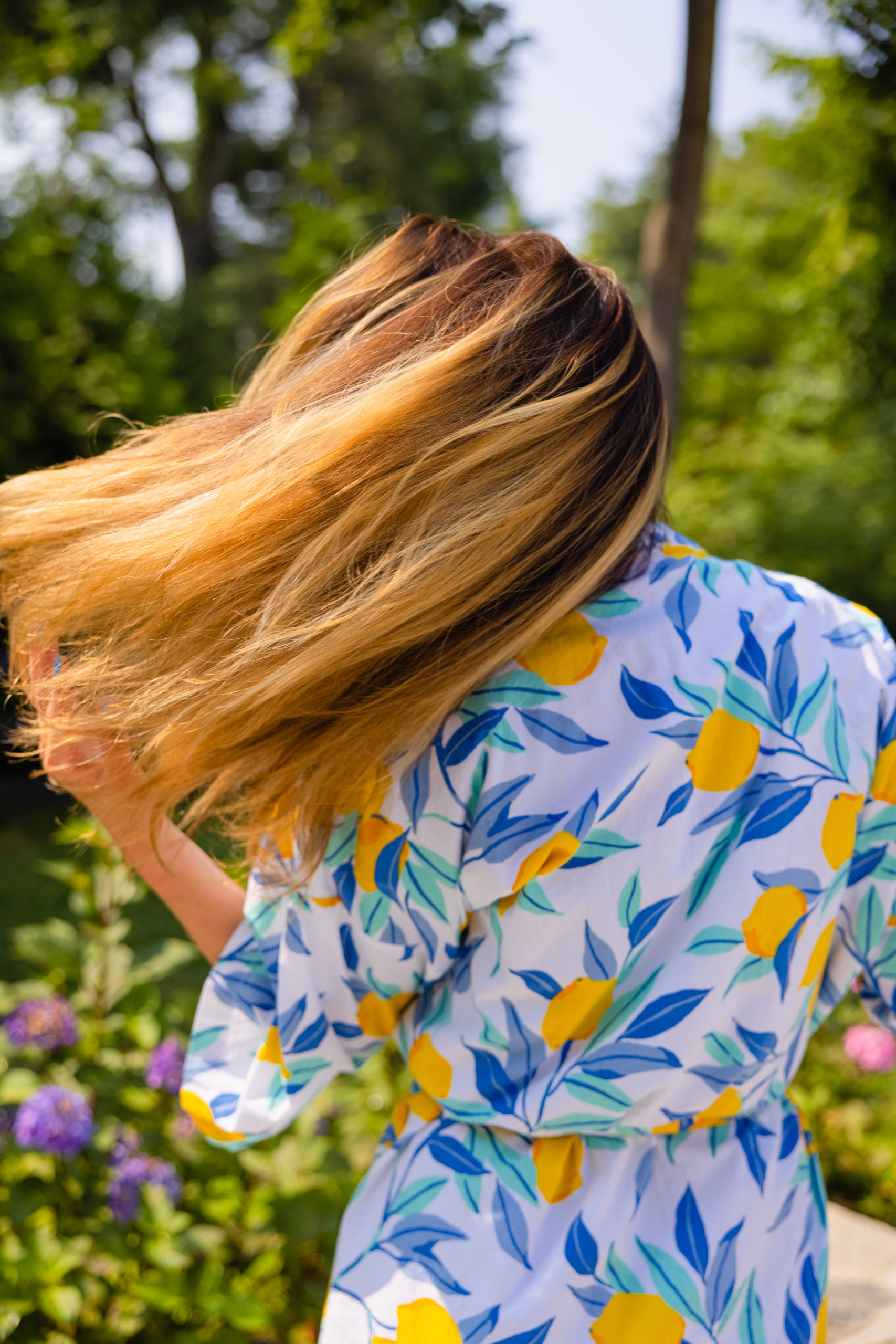 Hair Mask Recipe…
Directions…
Blend well in a blender or food processor, and apply! Excess may be kept for 1-2 days in the fridge, or eaten.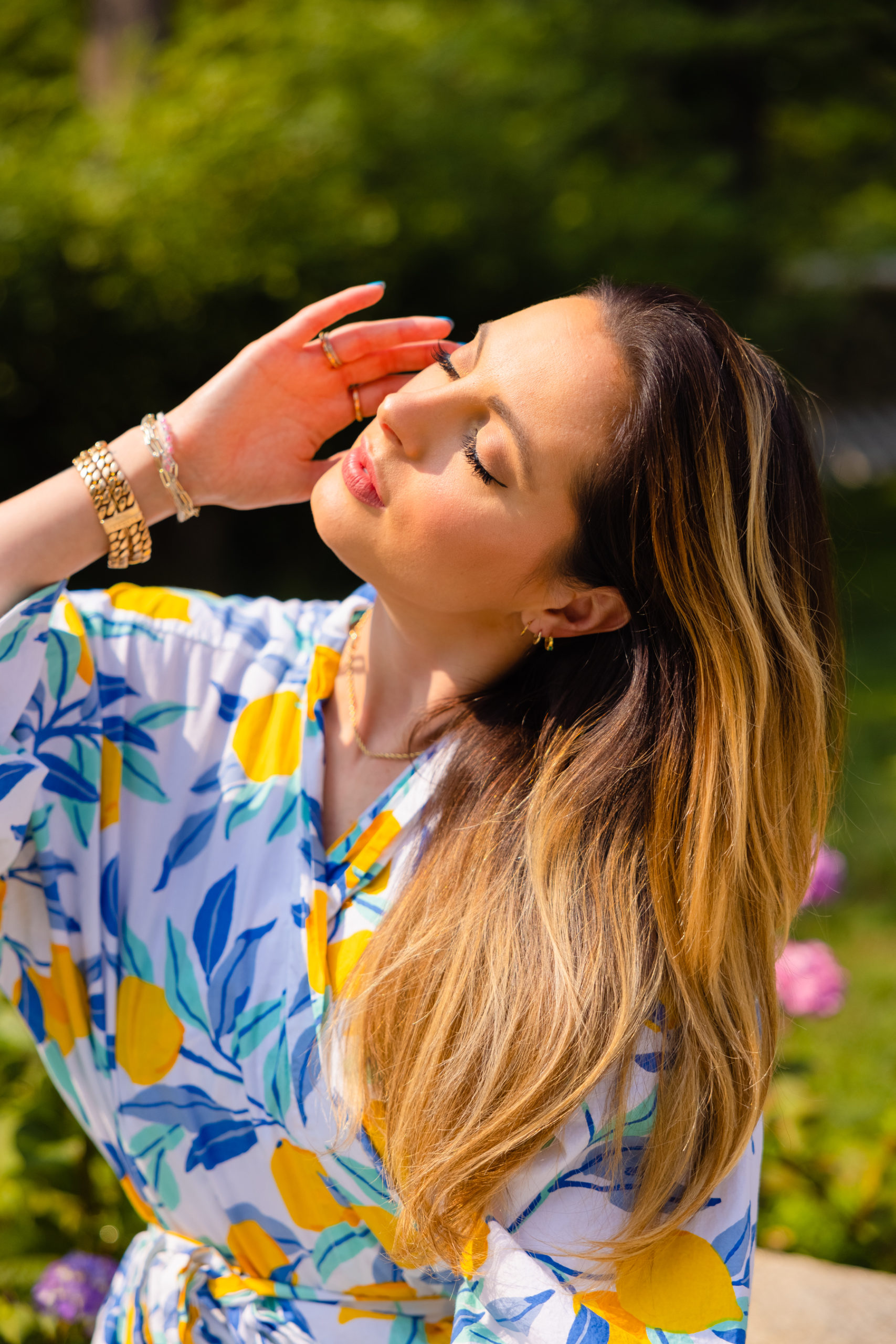 ---
Photographs by Julia Dags | Copyright © 2021 Happily Eva After, Inc. All Rights Reserved.