The following content may contain affiliate links. When you click and shop the links, we receive a commission.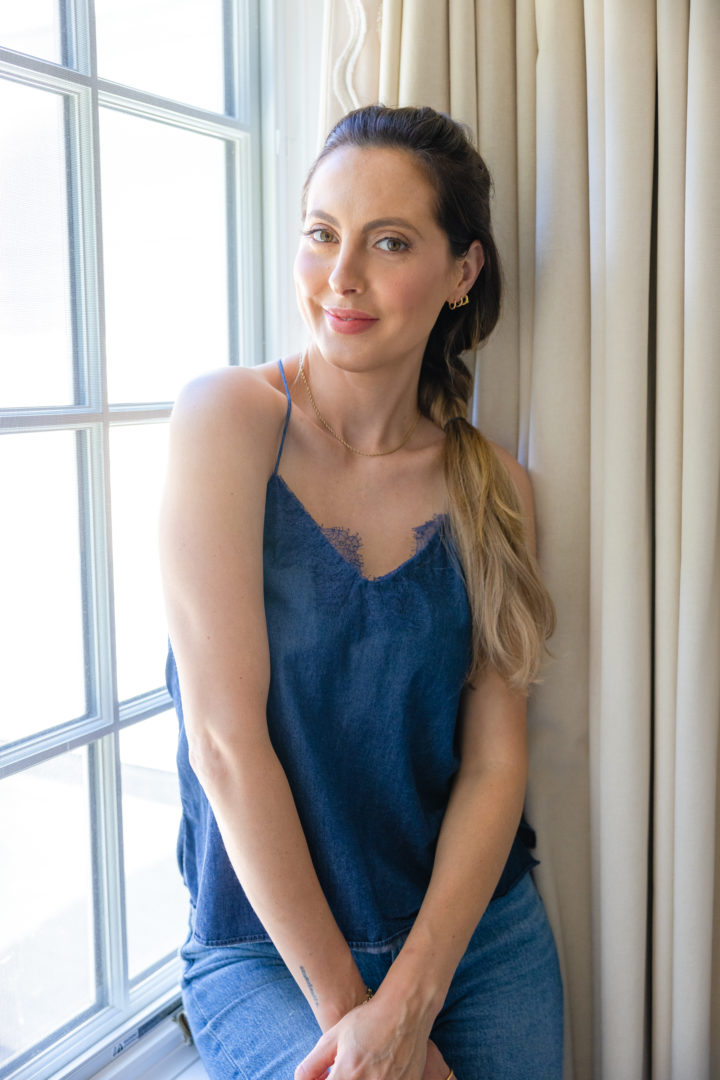 Coming atcha hot with another long hair tutorial! Even though my extensions are out now, I LOVED creating these hairstyles, and lots of them I can still do with my medium-length hair! This one is perfect for people like me who aren't the best at doing fancy braids on themselves. I can french braid Marlowe's hair no problem, but doing one on myself? Forget about it.
This twisted style mimics the intricacies of a french braid, and keeps your hair pulled back for those hot summer days. The tutorial is in the video below. All you need are several small elastics, a brush, and some hair spray to finish it off, if you'd like it. I also love how my highlights created a natural pattern in the hairstyle. I wasn't expecting that, and it made the style so much more fun!
Let me know if you have any questions!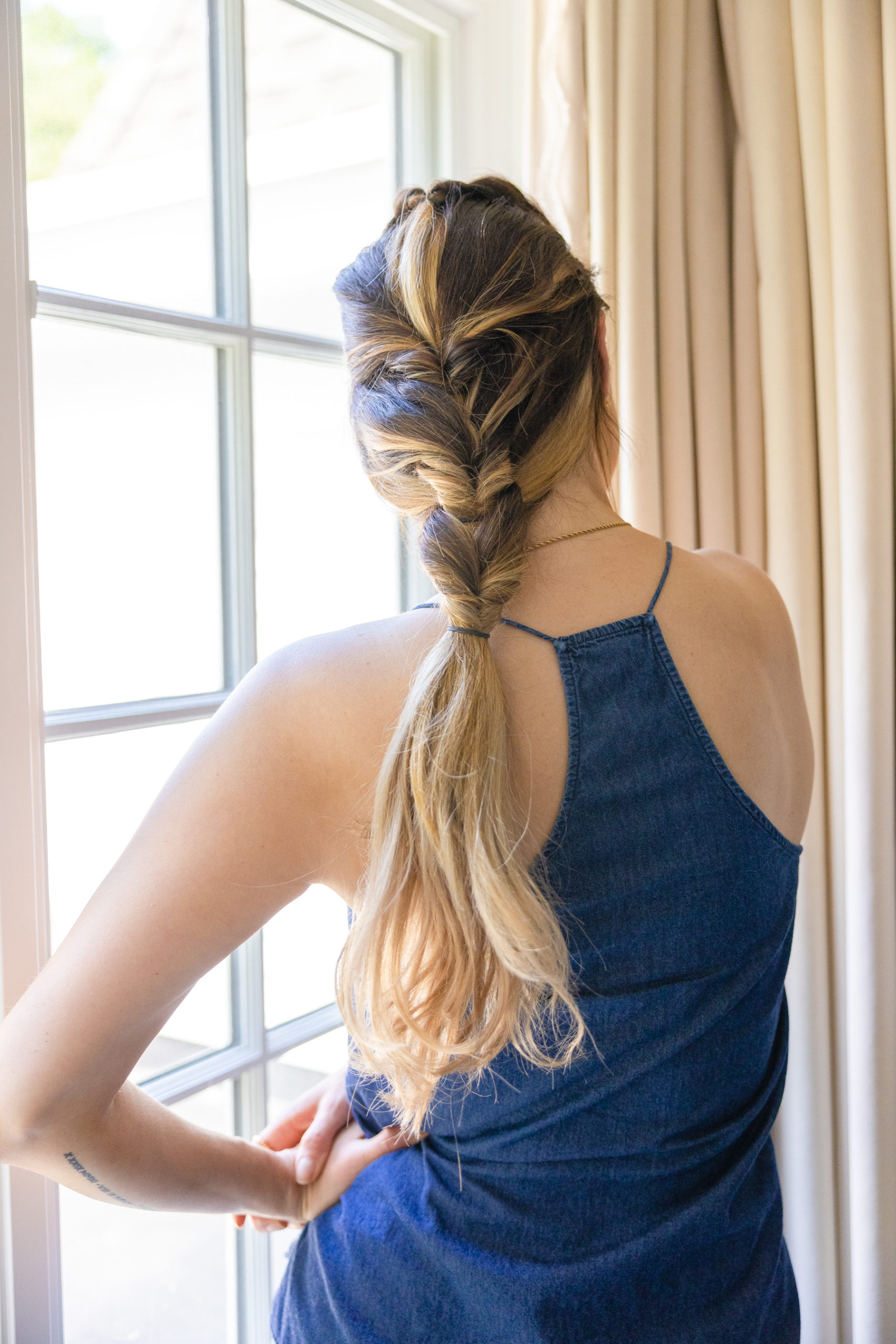 Step 1
Section
Section off the top part of your hair and secure it with a small hair elastic. 
Step 2
Twist
Feed the end of the half ponytail right above the hair tie, so it creates a twist.
Step 3
Add Hair
Grab some more hair from the bottom section and add it to the ponytail, securing it with another elastic a few inches below the first.
Step 4
Twist Again
Feed the end of the ponytail right above the lower elastic so that it creates another twist, just as you did in Step 2.
Step 5
Repeat
Repeat Steps 3 & 4 again as many times as it takes until the bottom section of your hair is completely secured in a ponytail. 
Step 6
Zoosh
Gently tug the ponytail twists until you get the desired volume, et voila!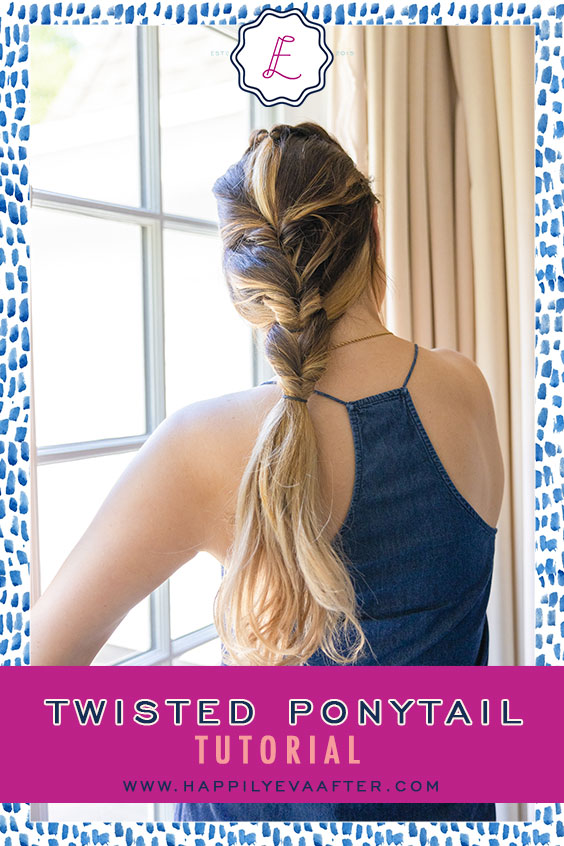 ---
Photographs by Julia Dags | Copyright © 2021 Happily Eva After, Inc. All Rights Reserved.