The following content may contain affiliate links. When you click and shop the links, we receive a commission.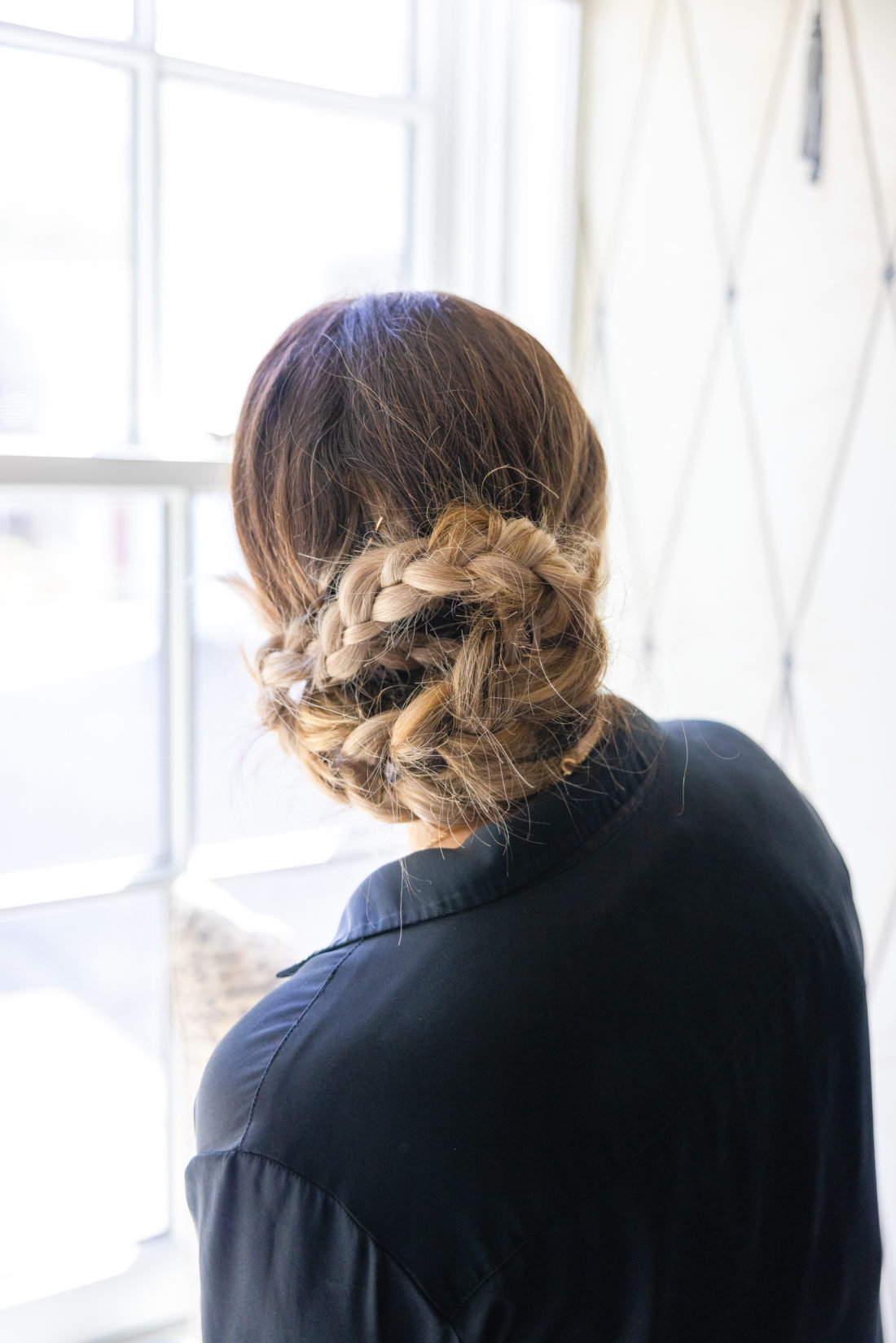 I've been having so much fun with my new hair extensions! It really is different having about 4 more inches of hair on my head, and I've realized that I can do some fun hairstyles that just weren't attainable before! As I mentioned in my blog post about my extensions, the ways I can secure my hair are somewhat limited, and I can't wear my hair in a high bun or high ponytail. I've had to experiment with pretty ways to keep my long hair off of my neck during the day, especially when the temperatures are rising! I've discovered some really cute styles and I definitely want to share some for my long-haired comrades!
The one I'm sharing today is a double braided bun hairstyle. I love this style because it's easy but looks complicated, and can even be a casual updo that would look great at a daytime event like a beach wedding or a cocktail party. The added bonus is that your hair retains the prettiest crimping from the braids once you take your hair down, so it's almost like two hairstyles in one!
All you need for this style is…
Materials…
If your hair is super clean, I recommend spraying some dry shampoo or texture spray through the lengths so that it's easier to work with as you create your bun.
Step by Step…
Step 1: Part your hair in the middle, and secure two low ponytails with hair elastics
Step 2: Braid each ponytail, and secure tightly with an elastic at each end.
Step 3. Working each side individually, take the bottom of the braid, and loop it up towards the base of the braid, creating an oval shape. Secure with a hair tie.
Step 4: Take the braided loop on one side and pull it through the loop on the other side
Step 5. Press the loops against the back of your head, and secure the braids with bobby pins or hair pins. Tuck in any stray hairs, or if the ends of the braids are showing.
Step 6: Spray with hair spray to secure and prevent flyaways
Step 7: Pull out a few strands of hair in the front to frame your face.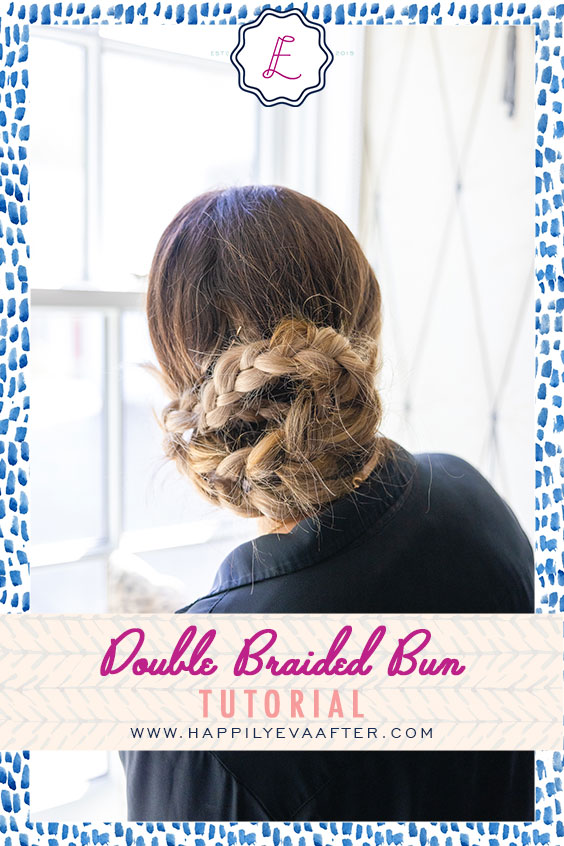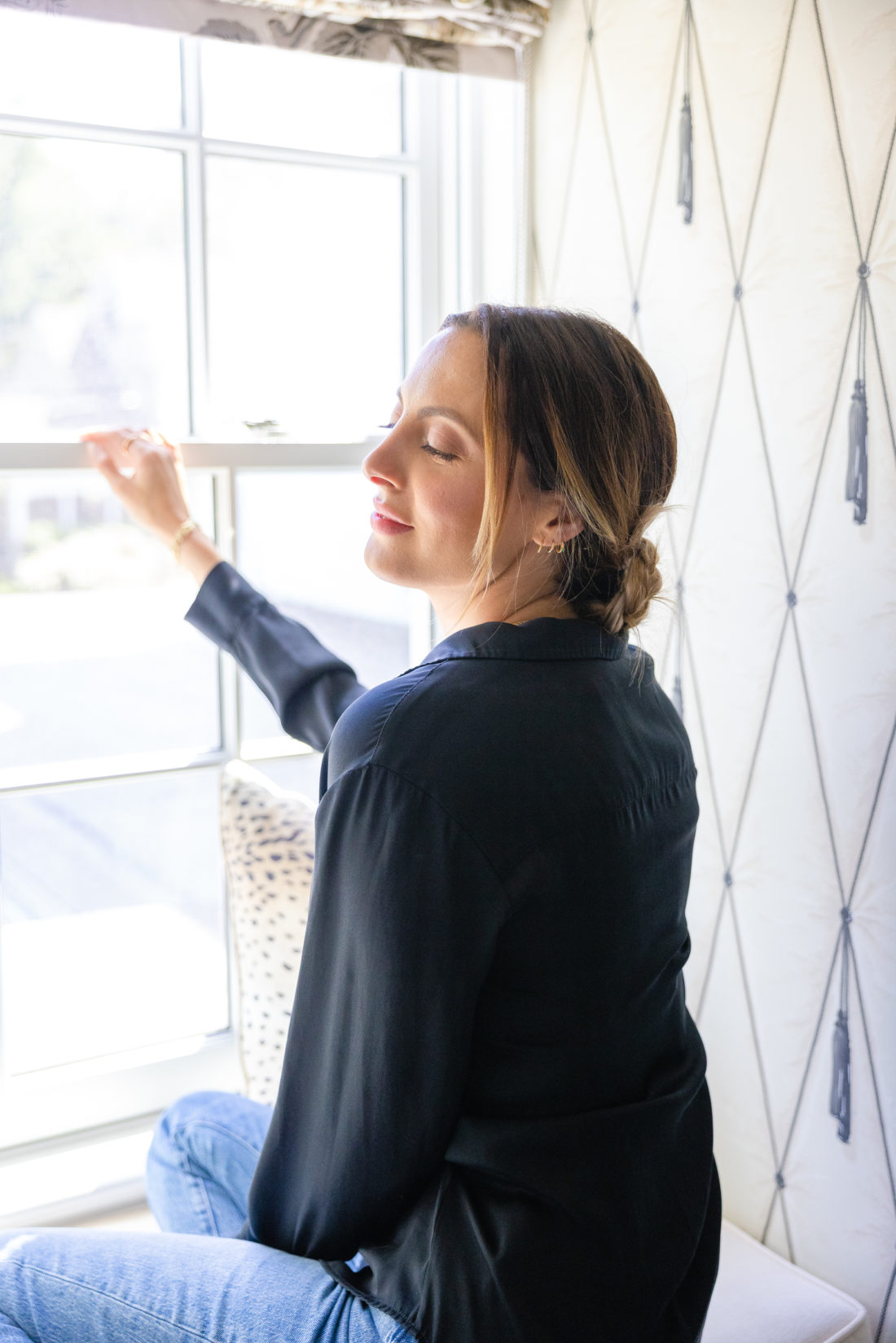 ---
Shop the Post…

Photographs by Julia Dags | Copyright © 2021 Happily Eva After, Inc. All Rights Reserved.