The following content may contain affiliate links. When you click and shop the links, we receive a commission.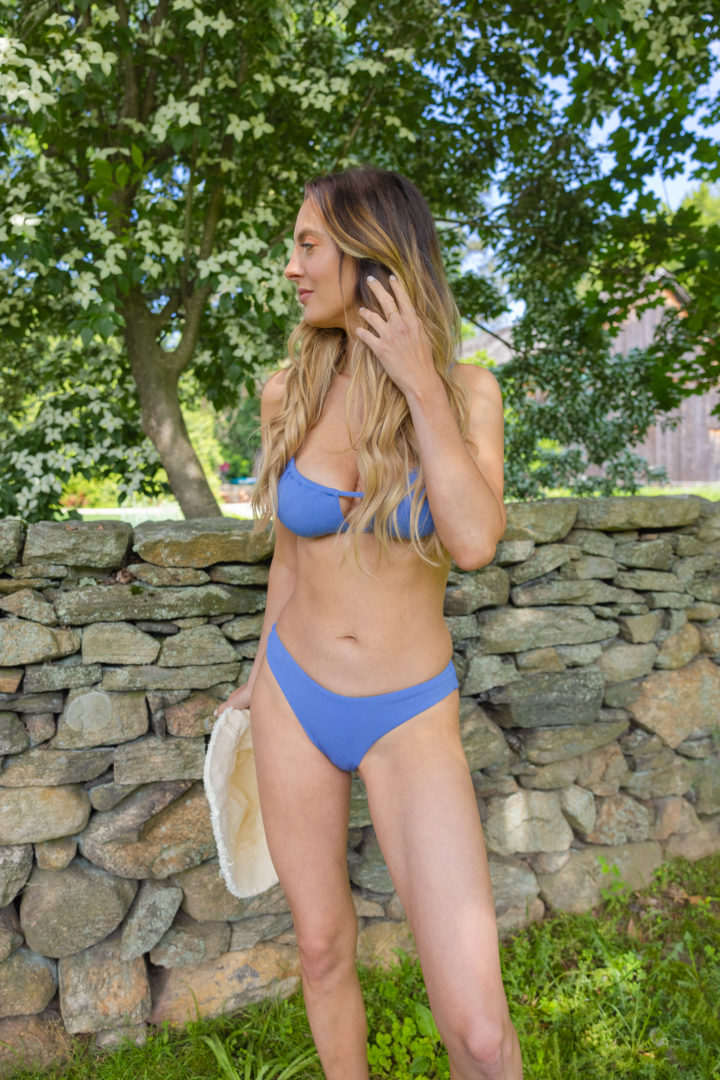 If you know me, you know I LOVE big hair. You would think I was born and raised in the south with my love for hair that is bouncy, curled, and voluminous to the max. And I've always, always had long hair envy! I cut my hair into a "LOB" when I was pregnant with Major, since that was trendy at the time. I had grown my hair out so long when I cut it, and after two days of being into my LOB, I cried about how permanent the change was. I missed my long hair immediately! I've been growing my hair out ever since. With needing to trim it often to keep it healthy, it's been a long process. If the last crazy 18 months have taught me anything, it's that we shouldn't wait to have fun and feel the way we want to feel. I decided it was time to just get extensions and live my best Mermaid Hair life! LOL. 
I'll preface this all by saying that this is NOT my first time with extensions. I've had so many different hair lengths, and when I was acting I'd have to get extensions put sometimes in to adapt to a certain character I was playing. Let me tell ya: not all extensions are created equal. I've had terrible ones and great ones. The thing with extensions is, you get what you pay for. Really amazing quality human hair costs money, but the investment is worth it because the hair looks so much better and wears better when the quality is high. 
I've gotten beaded hair extensions, where each little clump of hair is attached to your own hair with a keratin bead (which caused so much damage for me, and I don't recommend it!), and I've gotten tape in extensions (where two flat pieces of hair extensions sandwich your real hair and then are sealed). It's the easiest and quickest to put in, and didn't damage my hair as much! This time, it was recommended that I get hand-sewn weft extensions since I wanted to go really long and add volume.
The type of extensions I ordered are Donna Bella Hair, and I got them done at Salon Shahin by Trisha! First, I went in for a consultation and explained the look I was going for. My hairstylist, Lindsay, is also at Salon Shahin, so she was able to weigh in on color and the ombré blonde look we were going for. Then, Trisha let me know how much hair she'd need to order, and the price of the entire set with installation, a cut to make the hair integrate with your own, and follow-up care.
After I confirmed, she ordered the hair and I made an appointment to come in a week later and get it put in! The process wasn't too long and took about an hour and fifteen minutes. After putting in all the hair, we cut into all of it to make it look more blended and natural. We left it a bit longer than I had been planning since we can always cut it shorter! I like the length it is, but I may go back and trim it an inch or so for a bit of a more modern look. 
I'll say that having extra hair that is SO much longer has taken some getting used to. The extensions were really uncomfortable to sleep on the first couple of nights, and having extensions is pretty high maintenance. I have to brush them out twice a day, sleep in braids so they don't get tangled, and styling them takes double the amount of time I was used to. That said, I'm happy I got them. I wanted something fun and different for summer, and to just shake up my routine a bit. I was joking around on social media about it, but I really do feel like these extensions came with their own attitude. I feel more youthful, sassier, and more glamorous.
As annoying as it is some days to have to spend more time on my hair, it's also nice to be forced to take more time for myself. I think every mom of three kids deserves to be a diva every once in a while! LOL. 
There have been two major drawbacks to the extensions, however…
The first is that I can't really pull my hair up high on my head into a bun or ponytail without being able to see the weft sewn in. You can do low ponytails and buns no problem, but when you pull everything up and back, the extensions show. I didn't really realize how much I rely on being able to wear my hair up high on my head on hot days or when I'm running errands etc, and it really is annoying that I can't really do it right now. When I had tape in extensions, this wasn't as big of a problem, so take note of that if you want to try extensions but are also committed to wearing your hair up!
The second drawback is how annoying MORE hair is in the extreme heat. We've had a few really hot days recently, and it was so uncomfortable to have all this hair. Even wearing it in a braid didn't help. I guess I didn't really think through the more-hair-in-summer aspect to this, and I think it will change how long I commit to keeping them in. I'm planning on removing them in a few weeks, and then keeping the hair to put in this Fall. I think it'll be fun to switch up my look frequently, now that I've committed to the hair!
In terms of care, keeping the extensions in shape hasn't been hard. I bought a special Wet Brush to detangle them, and I make sure not to overwash them (I only wash my hair 2-3 times per week as is). I braid my hair at night to avoid tangles. I also make sure to wash my hair once a week with a really good purple shampoo to keep the color perfect.
I'll share some of my favorite products I've been using below. Let me know if you have any other specific questions that I didn't answer!
Hair Extensions Home-Care Must-Haves...
Redkin Color Extend Blondage Color Depositing Purple Shampoo
$23
I've been using this purple shampoo and the conditioner once a week to keep the color of my extensions bright, and keeping the brassiness out of the blonde in my real hair. It's the best purple shampoo and conditioner I've tried!
Drybar The Mixologist Interchangeable Styling Iron
$199
Extensions blend the best into your natural hair when there is a bit of curl to them. I love this curling iron set!
Briogeo Don't Despite, Repair! Strengthening Treatment Hair Oil
$30
I like to use a drop or two of this oil through my ends after styling to make my hair shiny and supple, and to protect it!
Slip Small Slipsilk Scrunchies
$39
These silk scrunchies are the best to prevent breakage and dents in your hair.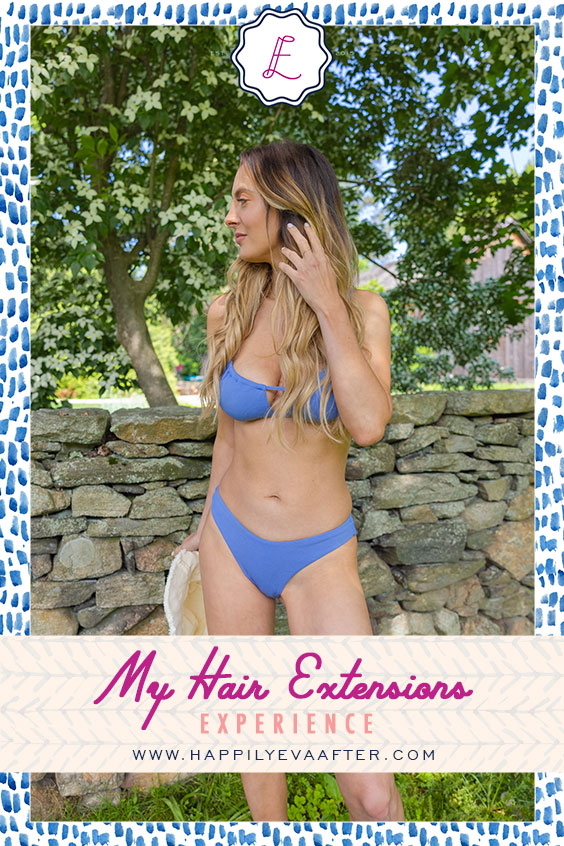 ---
Photographs by Julia Dags | Copyright © 2021 Happily Eva After, Inc. All Rights Reserved.