The following content may contain affiliate links. When you click and shop the links, we receive a commission.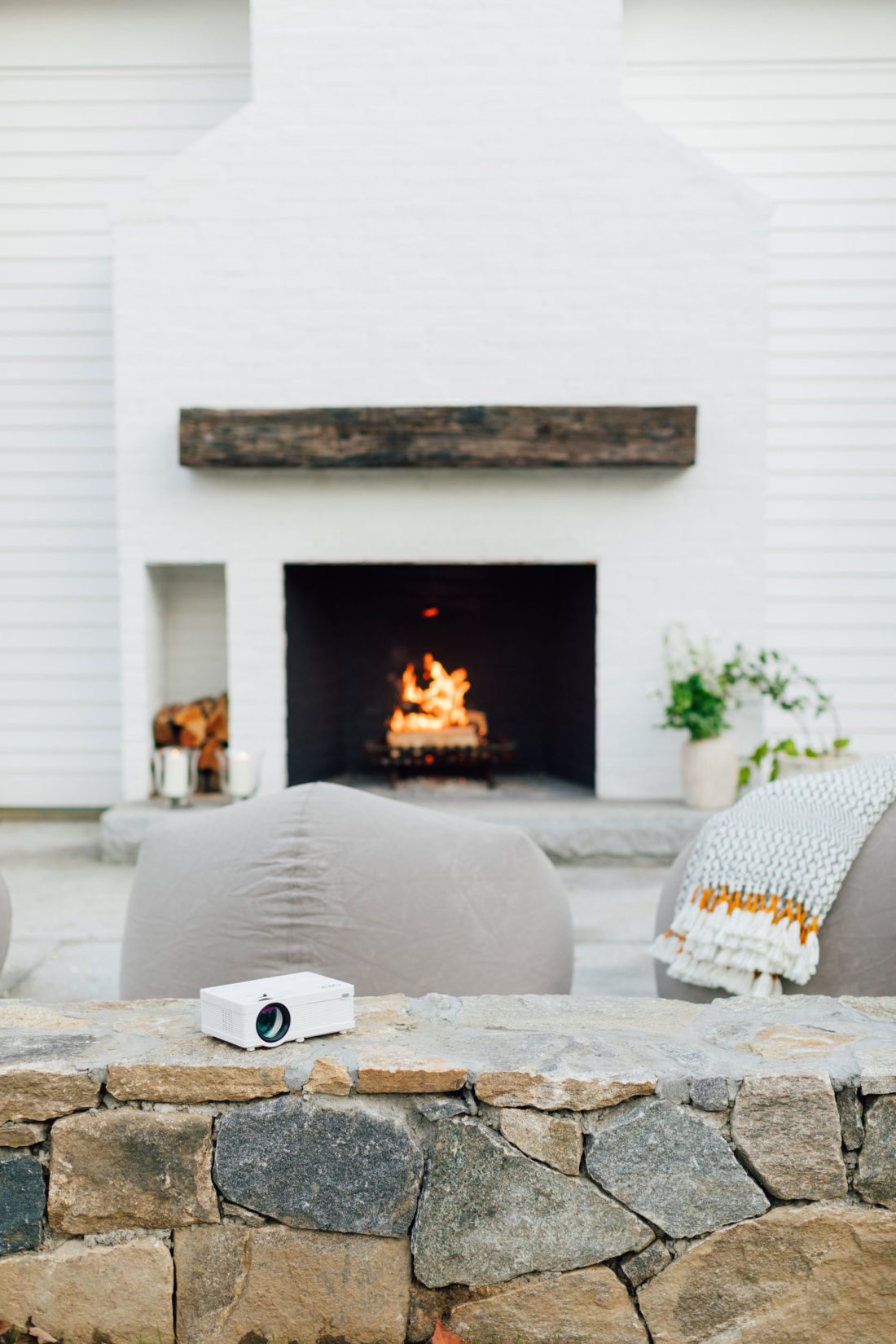 *Many thanks to Swenson Granite for partnering with me on our outdoor space and providing this gorgeous stone! As always, the thoughts and opinions expressed below are entirely my own.
One of the dreams we had for our historic home when we originally bought it was renovating it enough to make it a "family home" that could accommodate lots of fun, friends, and family…but also preserving what was so special about its history. We spent so much energy making sure we struck the perfect balance between old and new in our home– and I continued that with the landscaping and outdoor entertaining space as well! I was SO excited to partner with Swenson Granite on the outdoor areas of this house!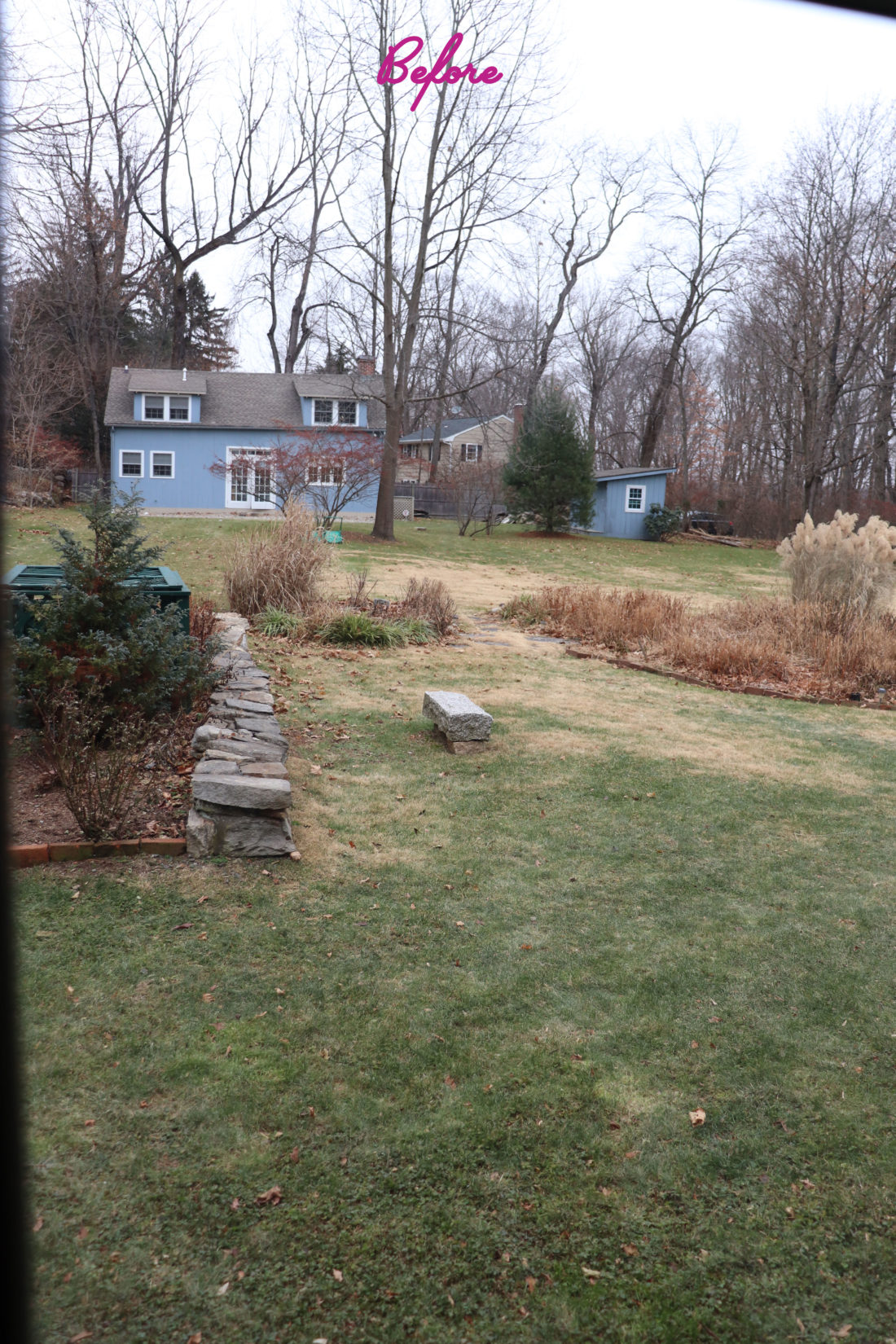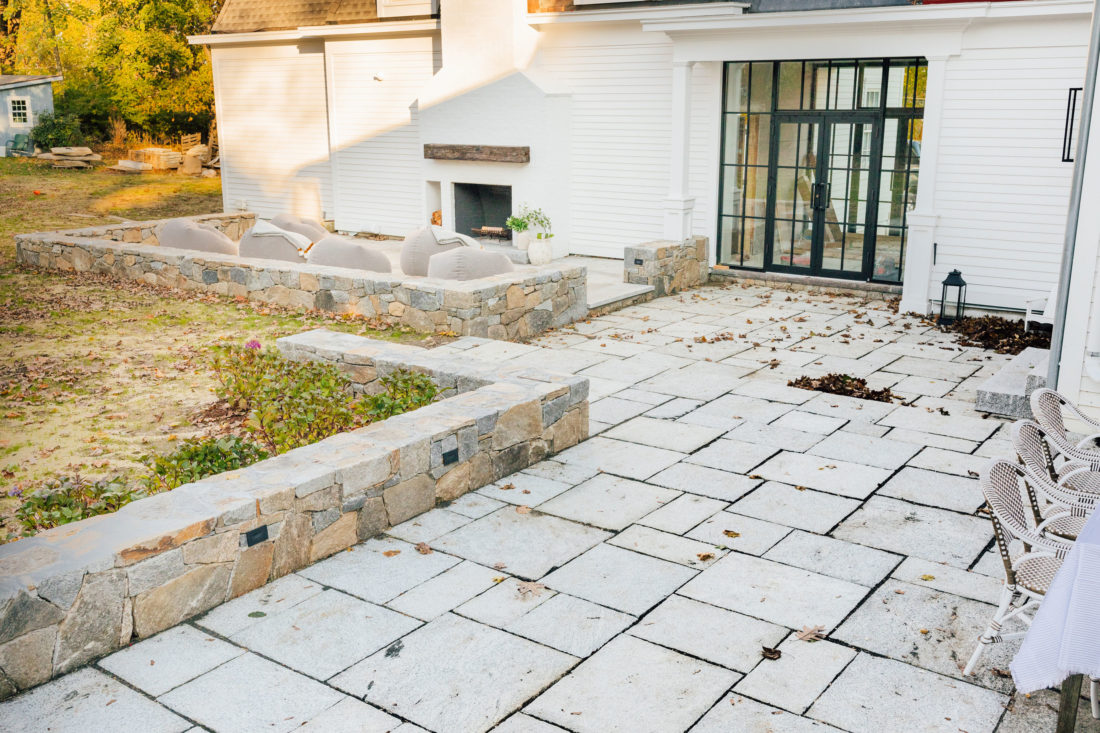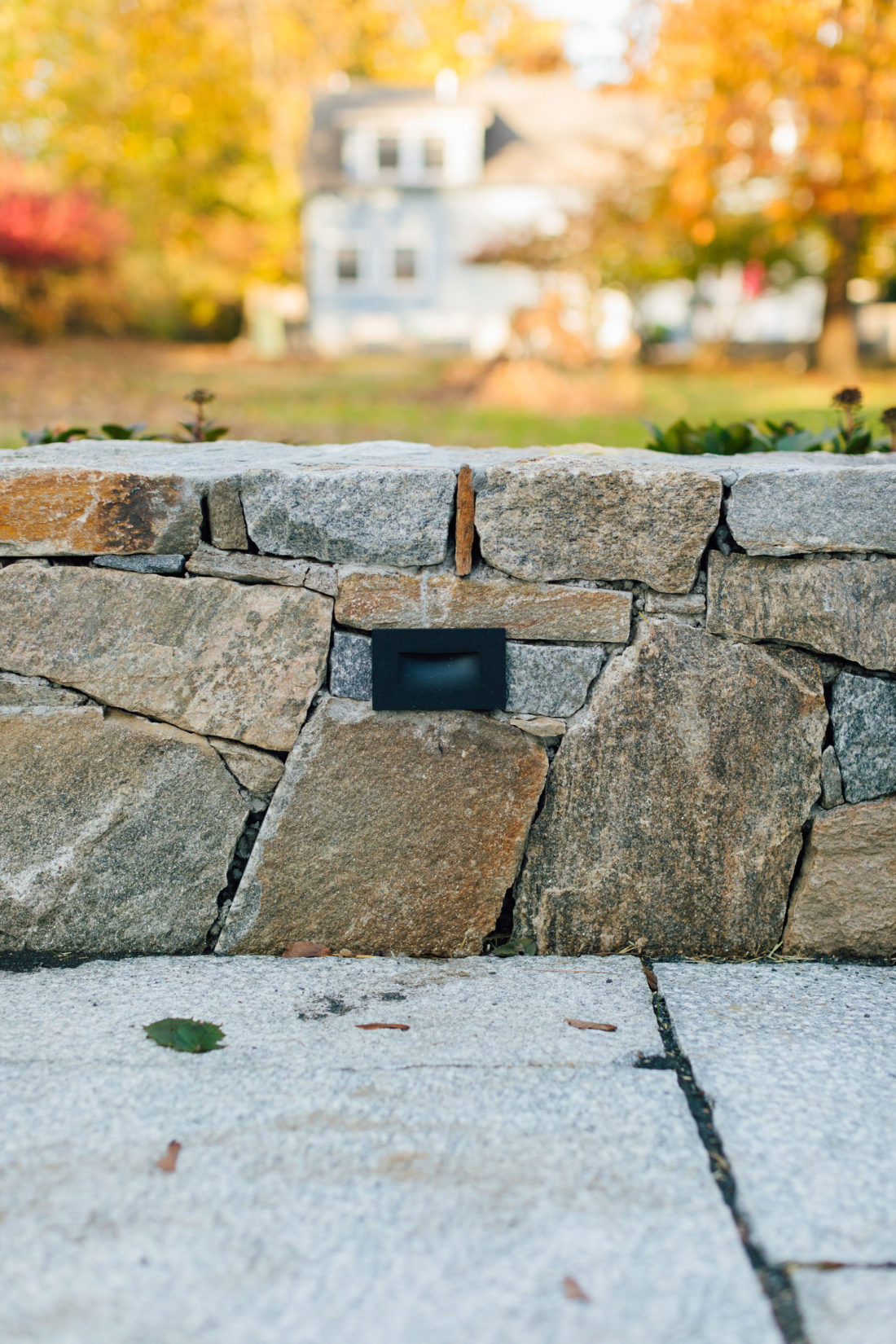 There wasn't much landscaping when we bought the house, and I wanted to make sure that we could live and enjoy our outdoor areas as much as our indoor ones. Swenson is an amazing company because it has a ton of New England history, just like my house! It's a generational family business that has been around since the turn of the century, with over 130 years of dedicated craftsmanship. From quarry to installation, the product is so high quality and beautiful– and I experienced so much passion from the employees when it comes to educating about the rich history of natural stone in New England. I thought it was so cool to be able to use stone in the landscaping that could have been sourced around the time the house was built! It felt so holistic to the design of the house, and to the commitment I feel to mixing old and new moving forward. The good folks at Swenson are also great at advising on projects big and small– from a whole reno like this one, to a granite mailbox post or set of steps. I'm obsessed with how the landscaping is turning out– especially the back patio! It feels so elegant and beautiful, but also really simple and modern. And all with historic stone!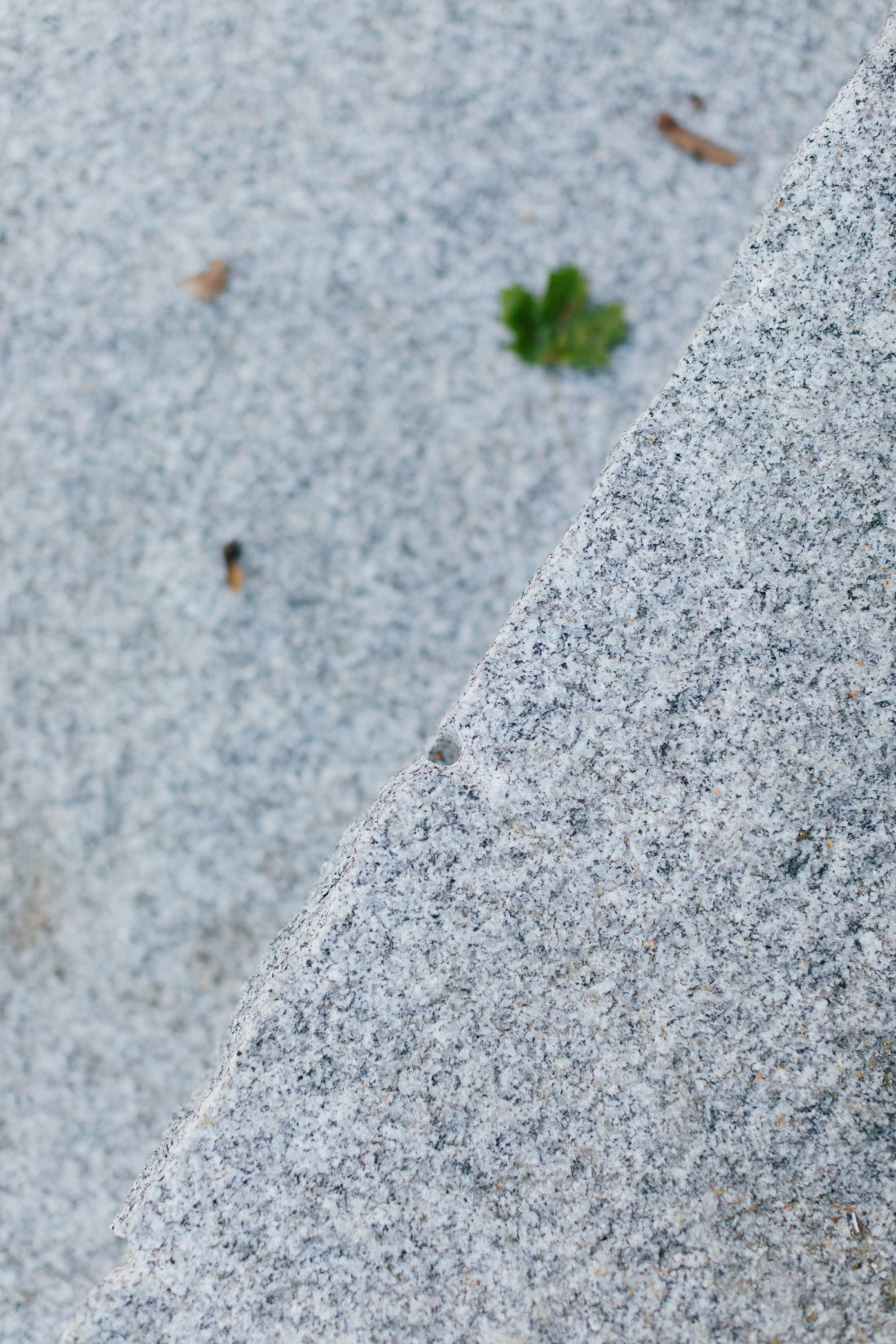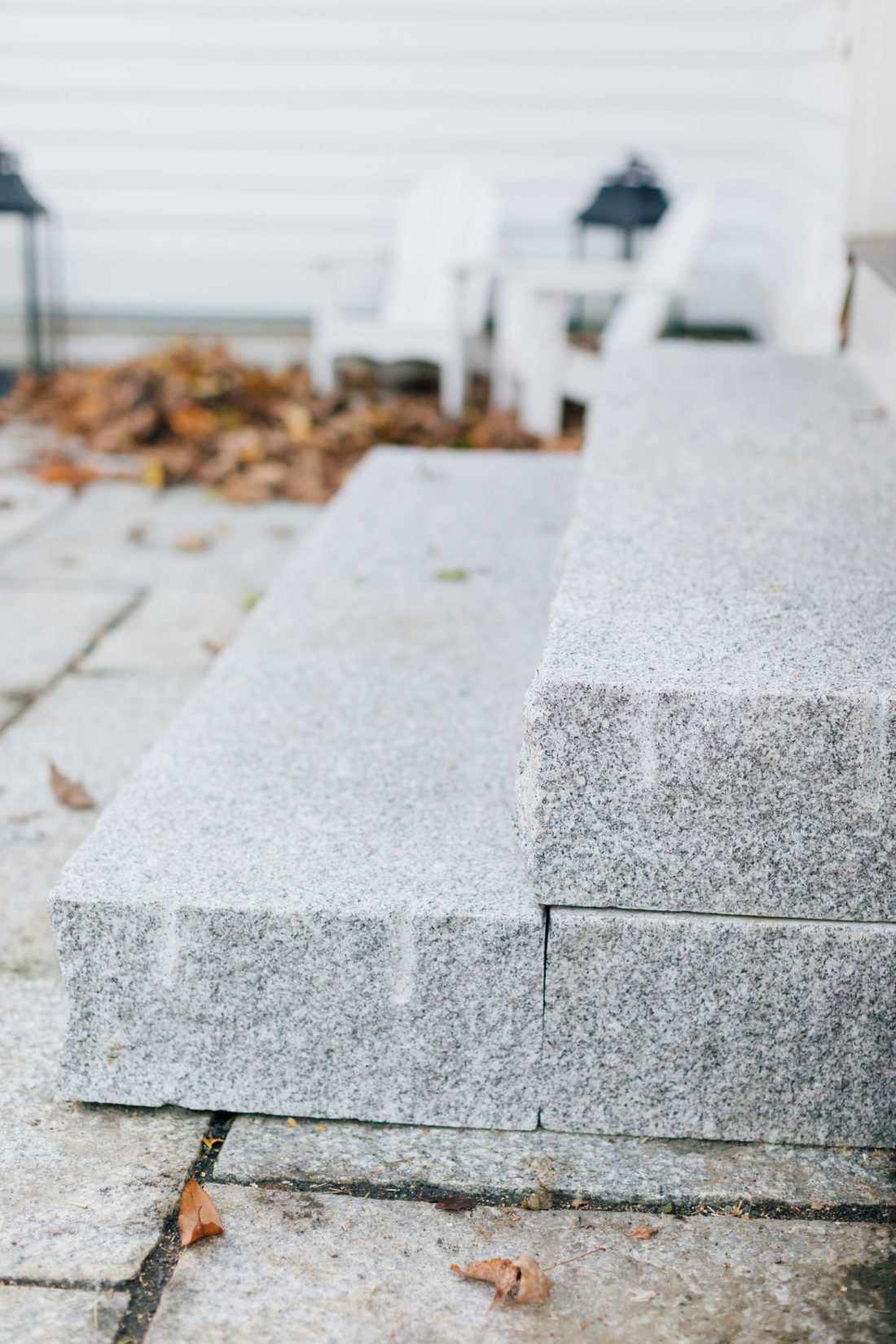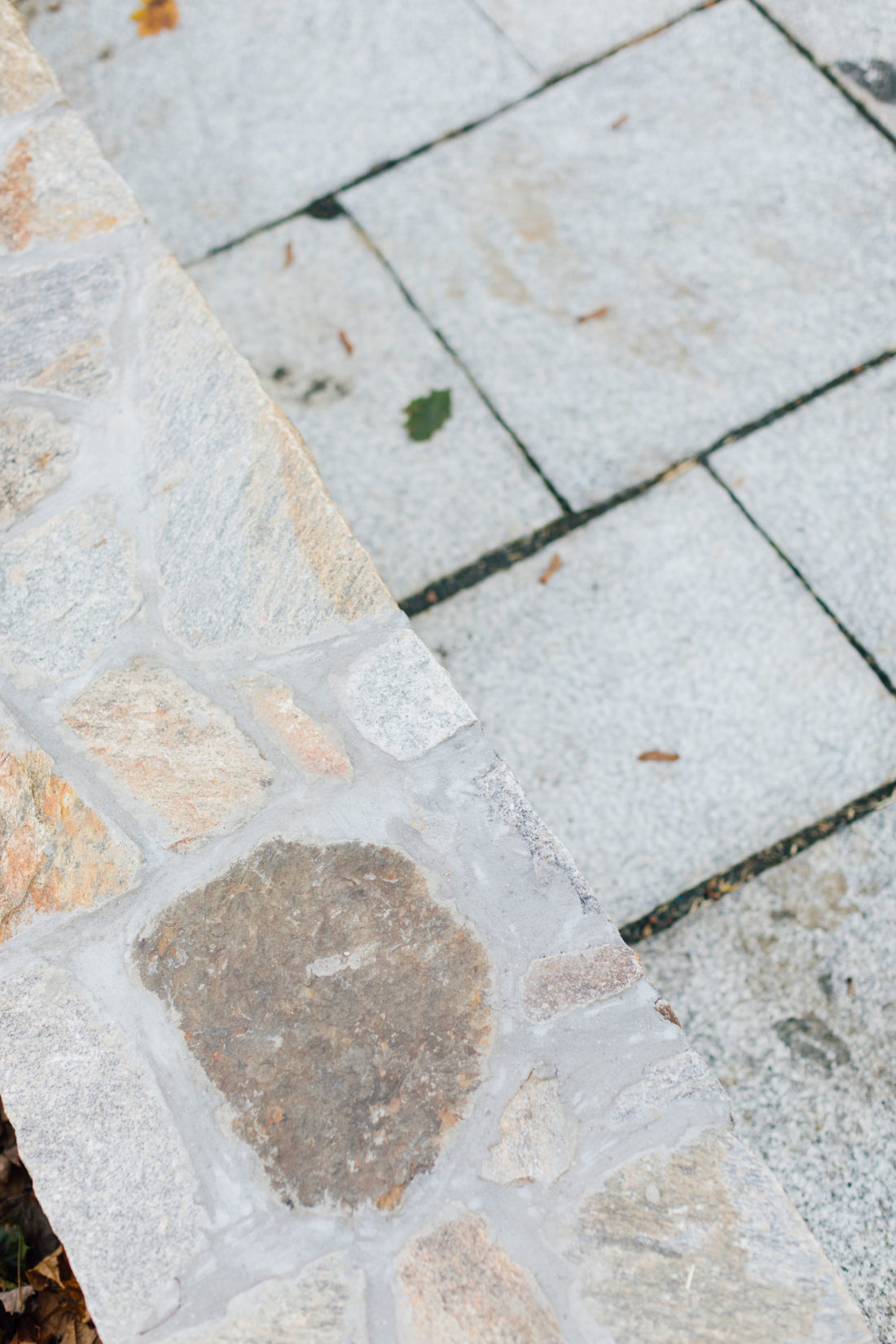 To celebrate the patio being complete, I decided to plan an outdoor movie night. It was such a fun excuse to mix up an Autumn cocktail, create some snacks for our guests, and snuggle up next to our outdoor fireplace. My kids had the BEST time. I love entertaining outside, and now I can really do it in style. I can't wait for this Summer, when the patio will be functioning in full force and I know the kids and I will be living out here and having a blast! Creating a true space for celebration is always something I'll be grateful for and I can't wait to see what the future holds.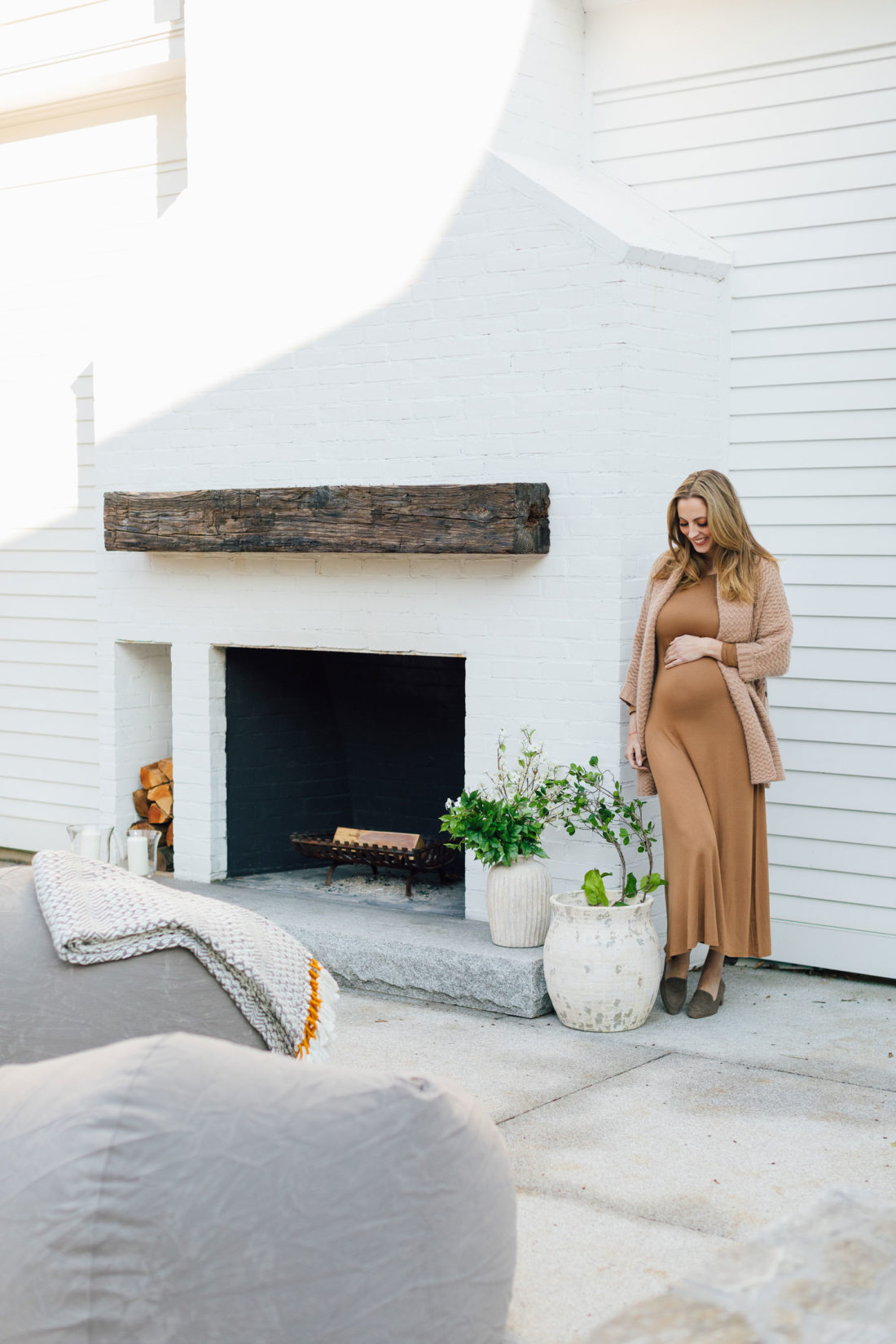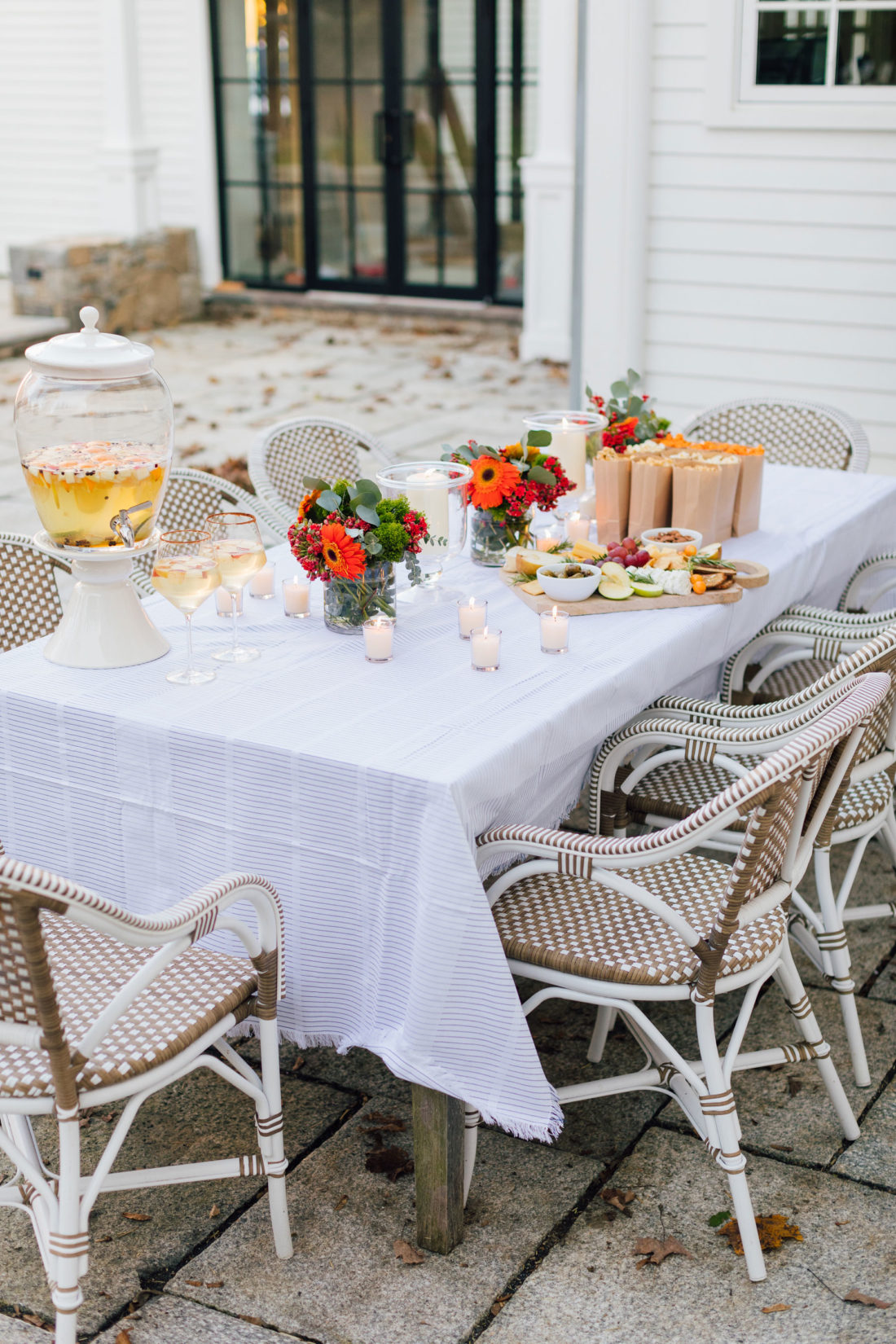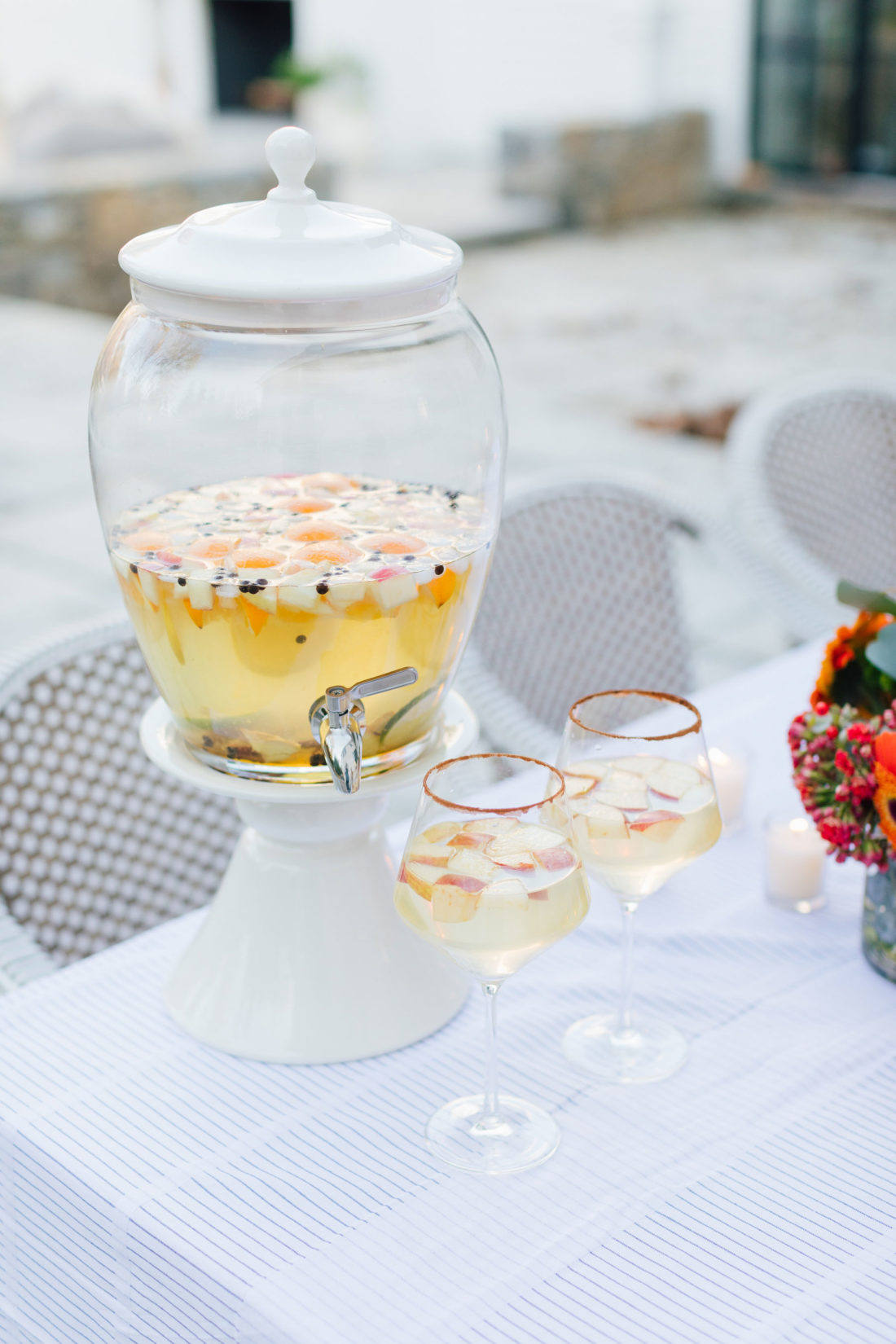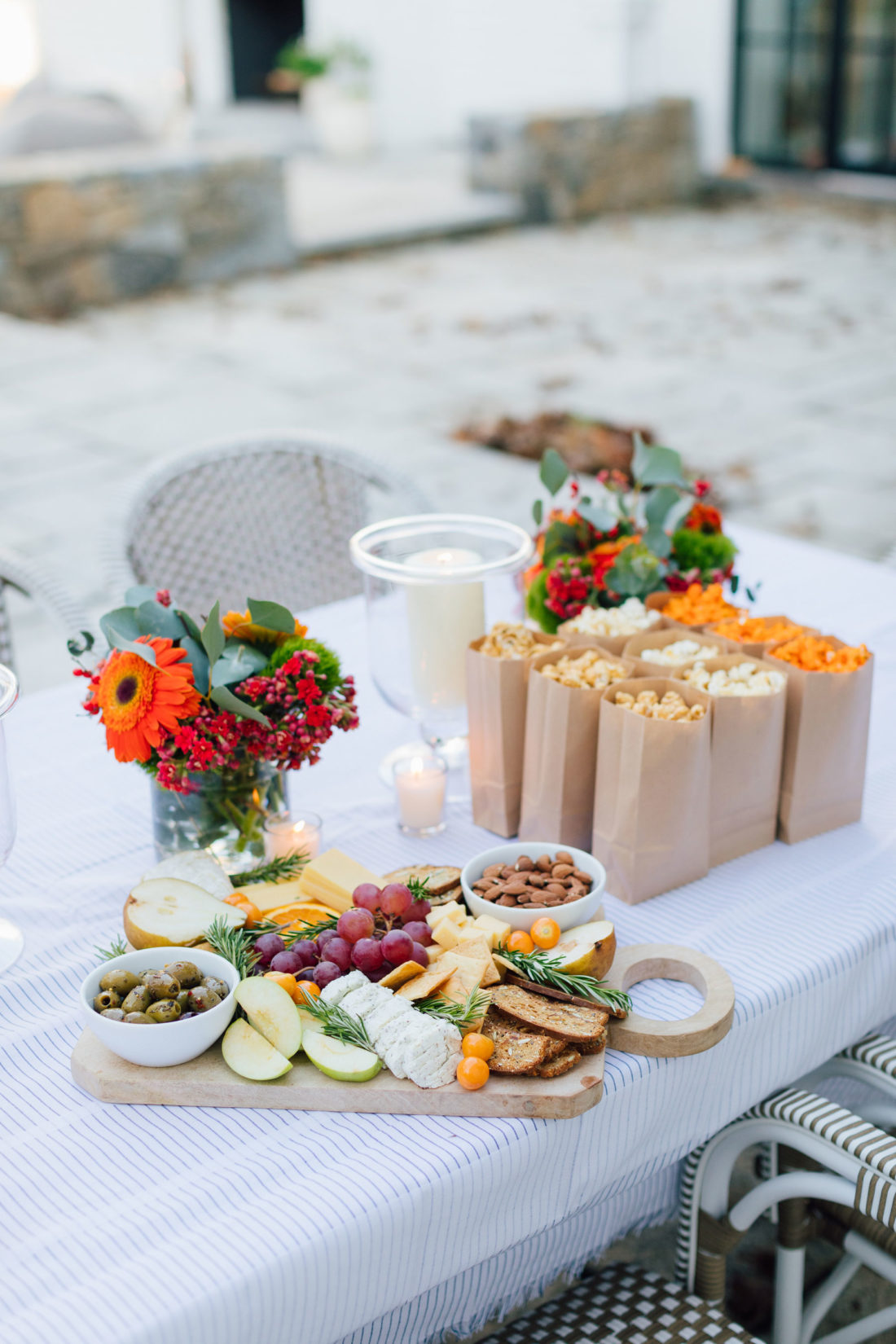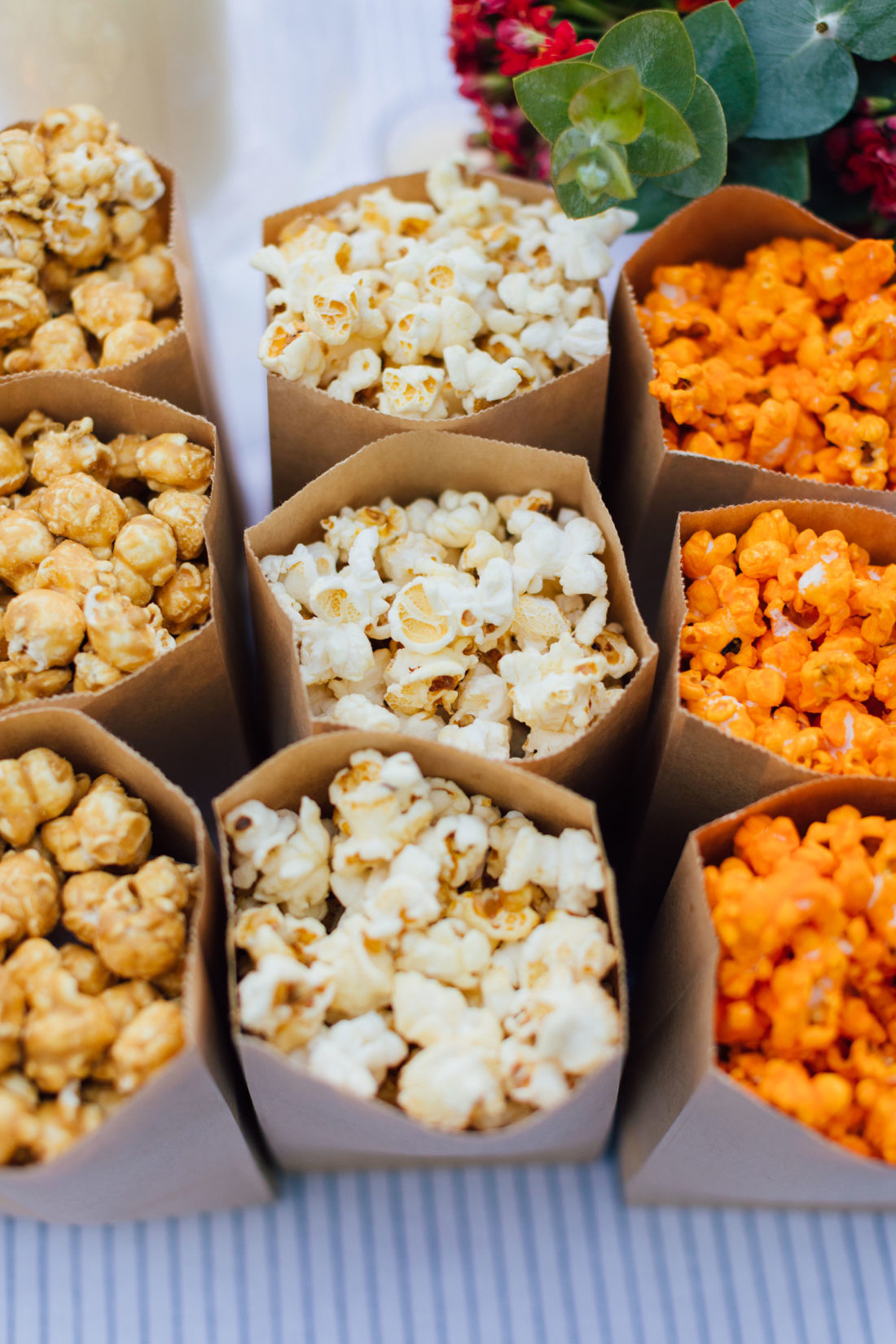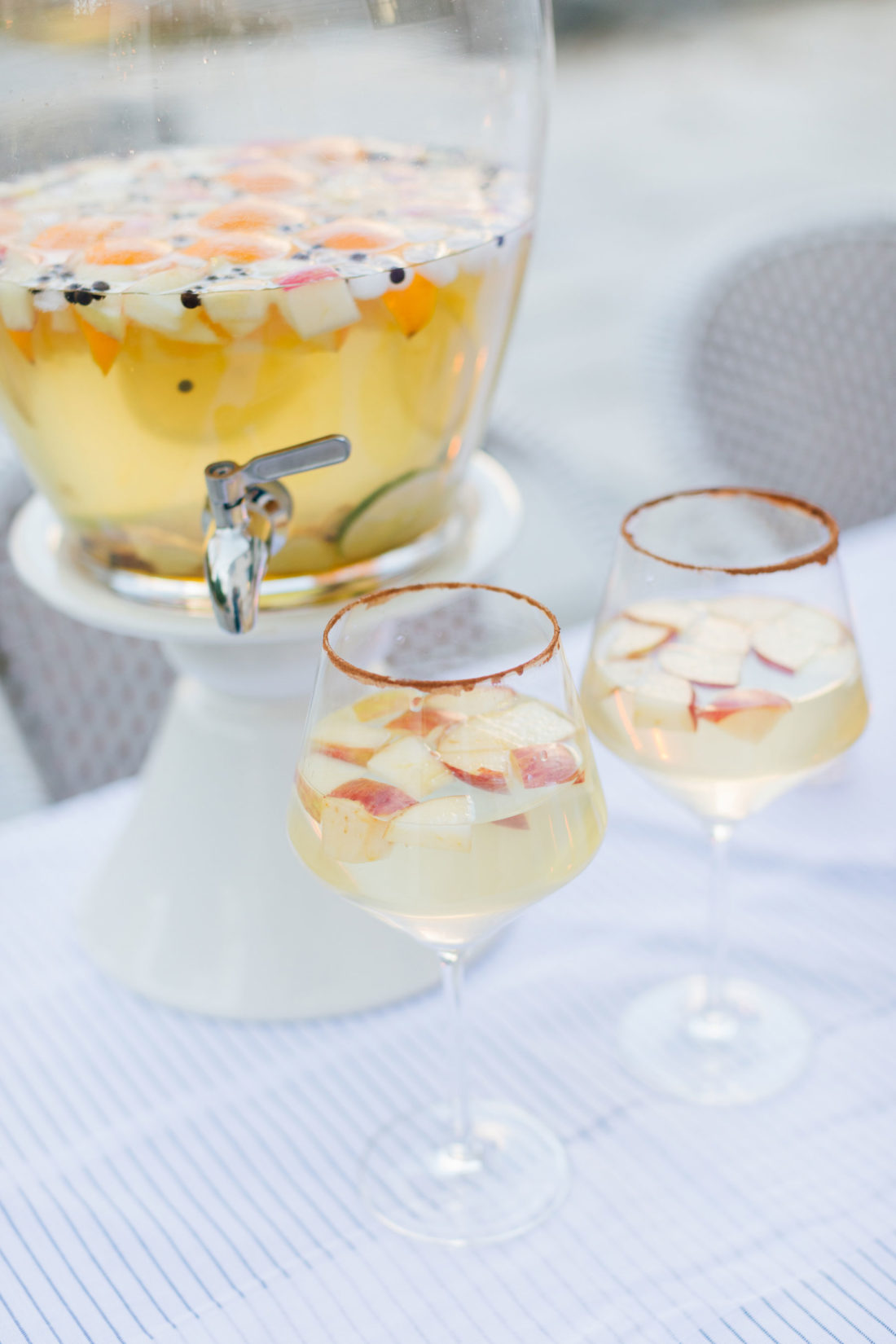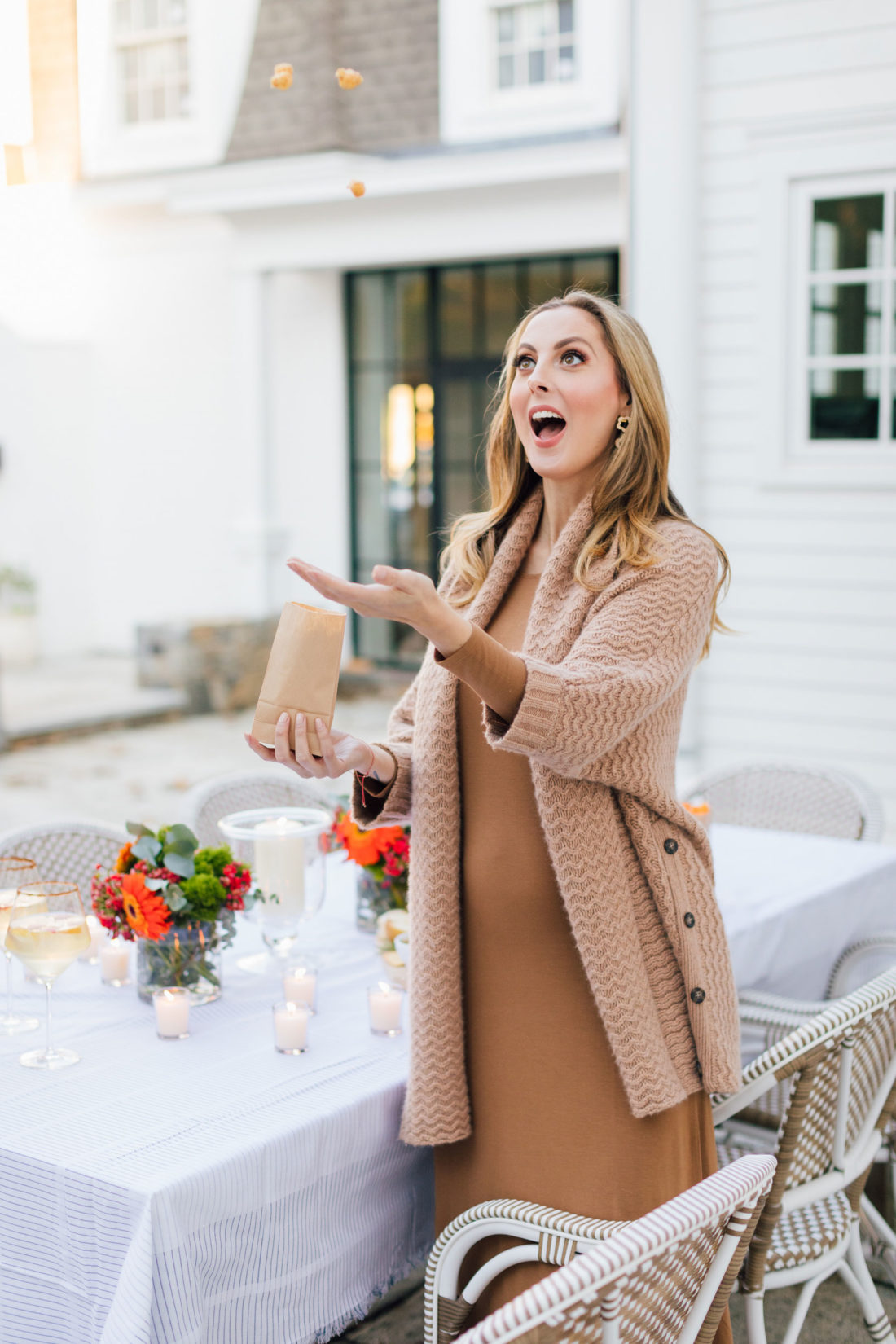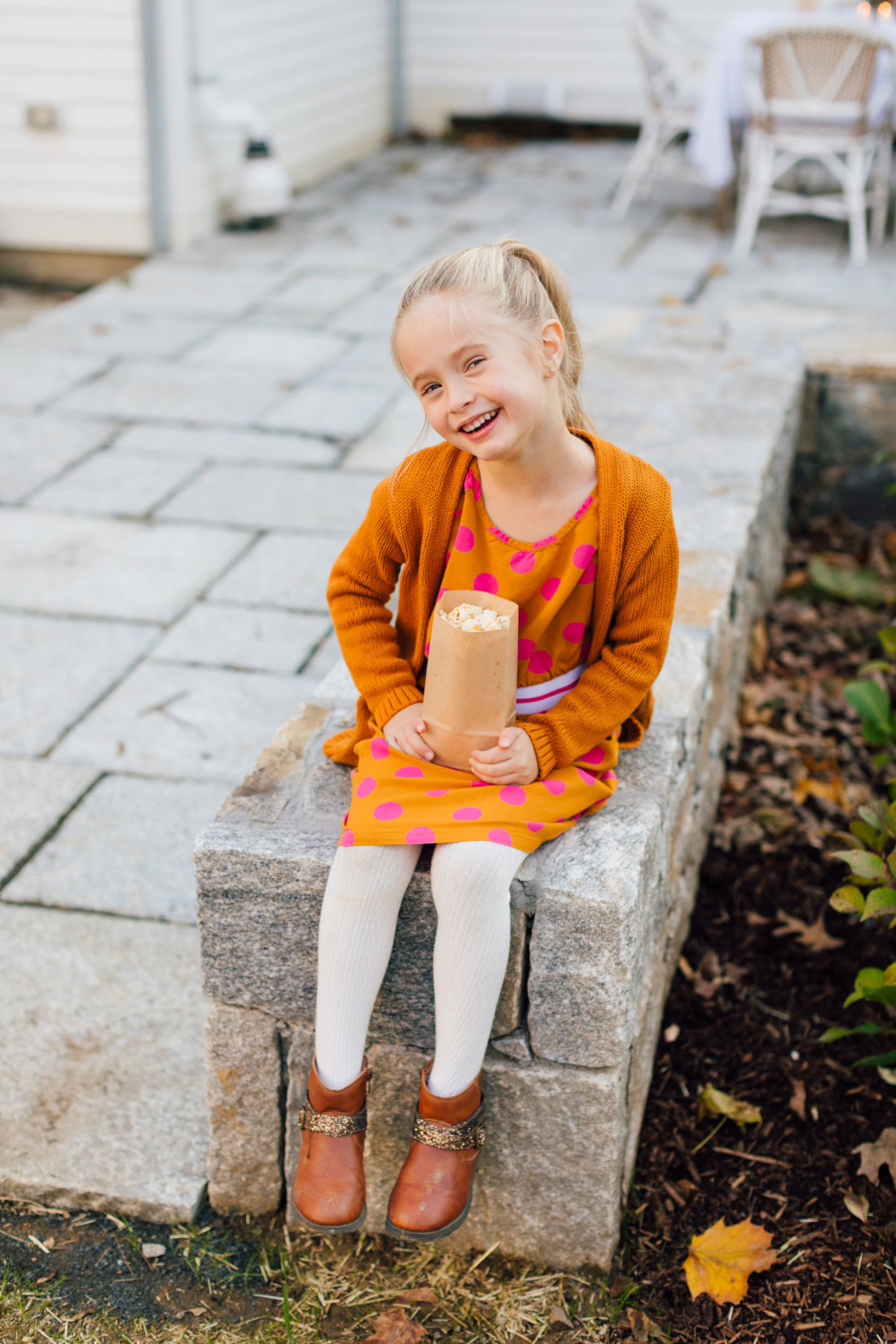 My Outdoor Entertaining Tips…
Create a comfortable space. In the cooler months, make sure to provide throws and blankets. And always have enough opportunities for guests to sit or lounge!
Big Batch Cocktails are a win. I love mixing up a big, delicious cocktail in a dispenser. Pair with unbreakable glasses for safety with kiddos underfoot!
Food that people can walk with. I love serving snacks that my guests can walk around with and enjoy. That way everyone isn't stuck gathered around the serving table!
Creating A Bug Basket is Key. I like to provide guests with a little basket of bug spray and sunscreen to apply as needed.
Set up Trash Bins. I always have at least two trash bins set up at an outdoor party. It's so much easier to clean as you go, and guests hate holding on to plates and napkins longer than they need to. Allow your guests to dump their trash in a correct container, and everyone wins!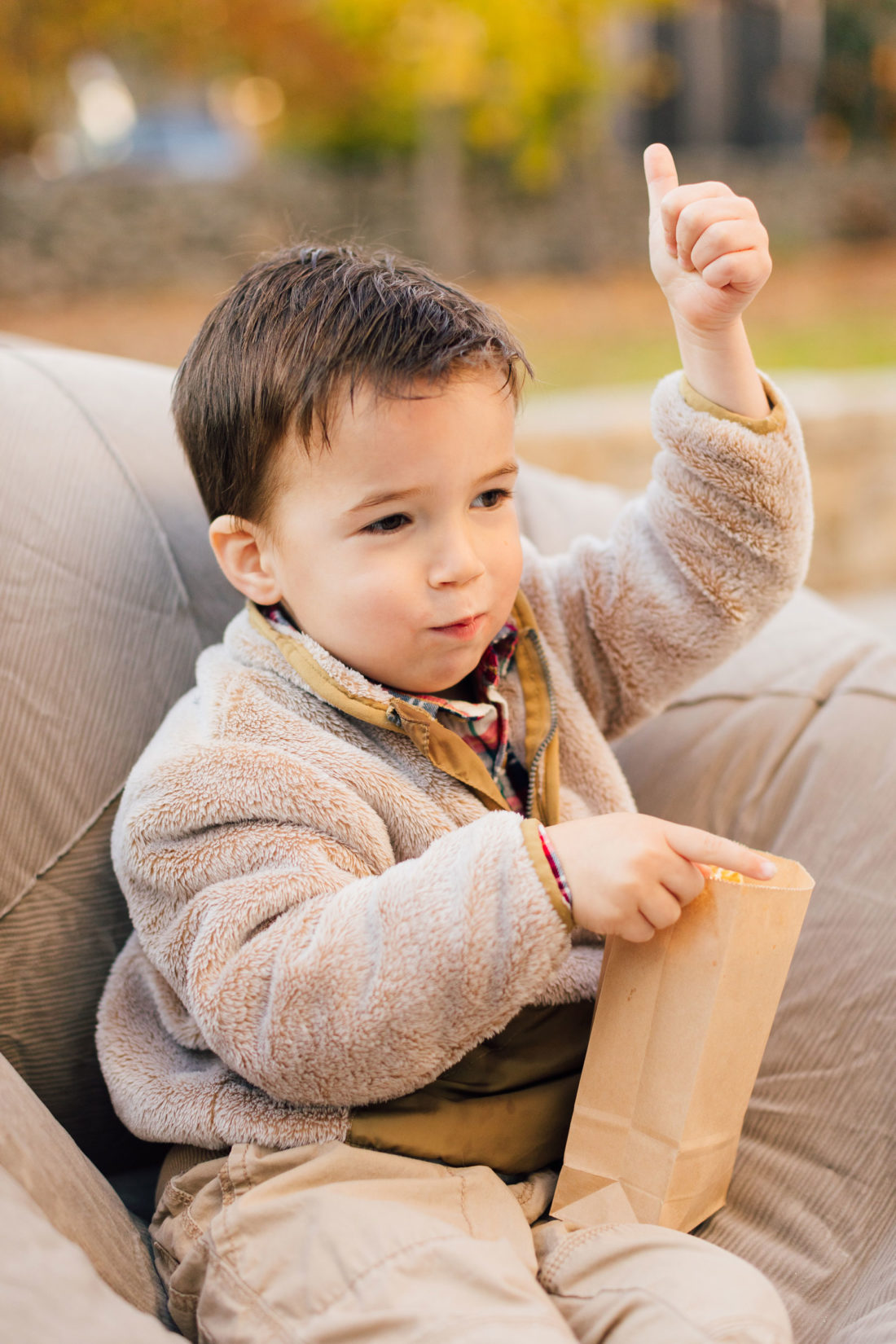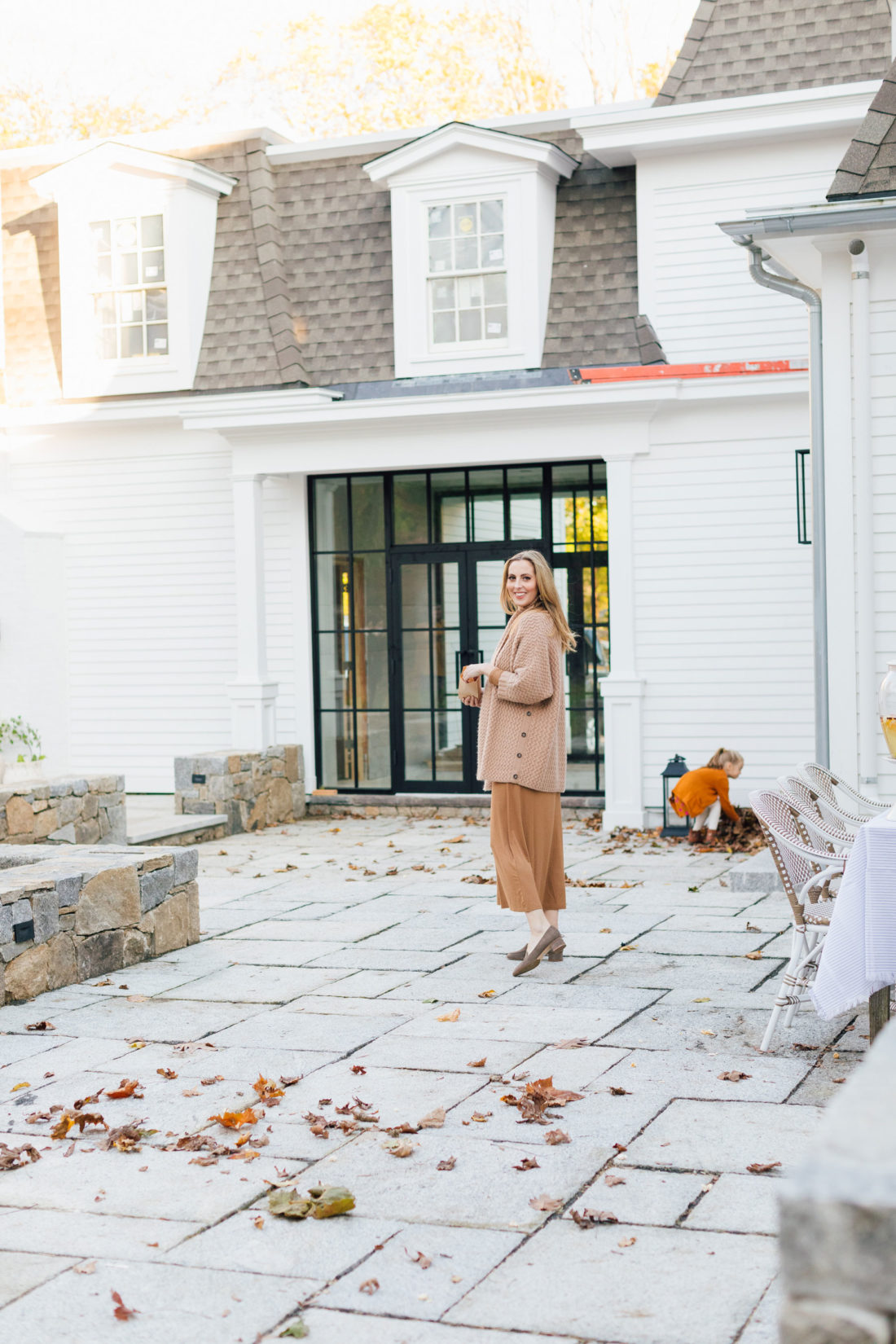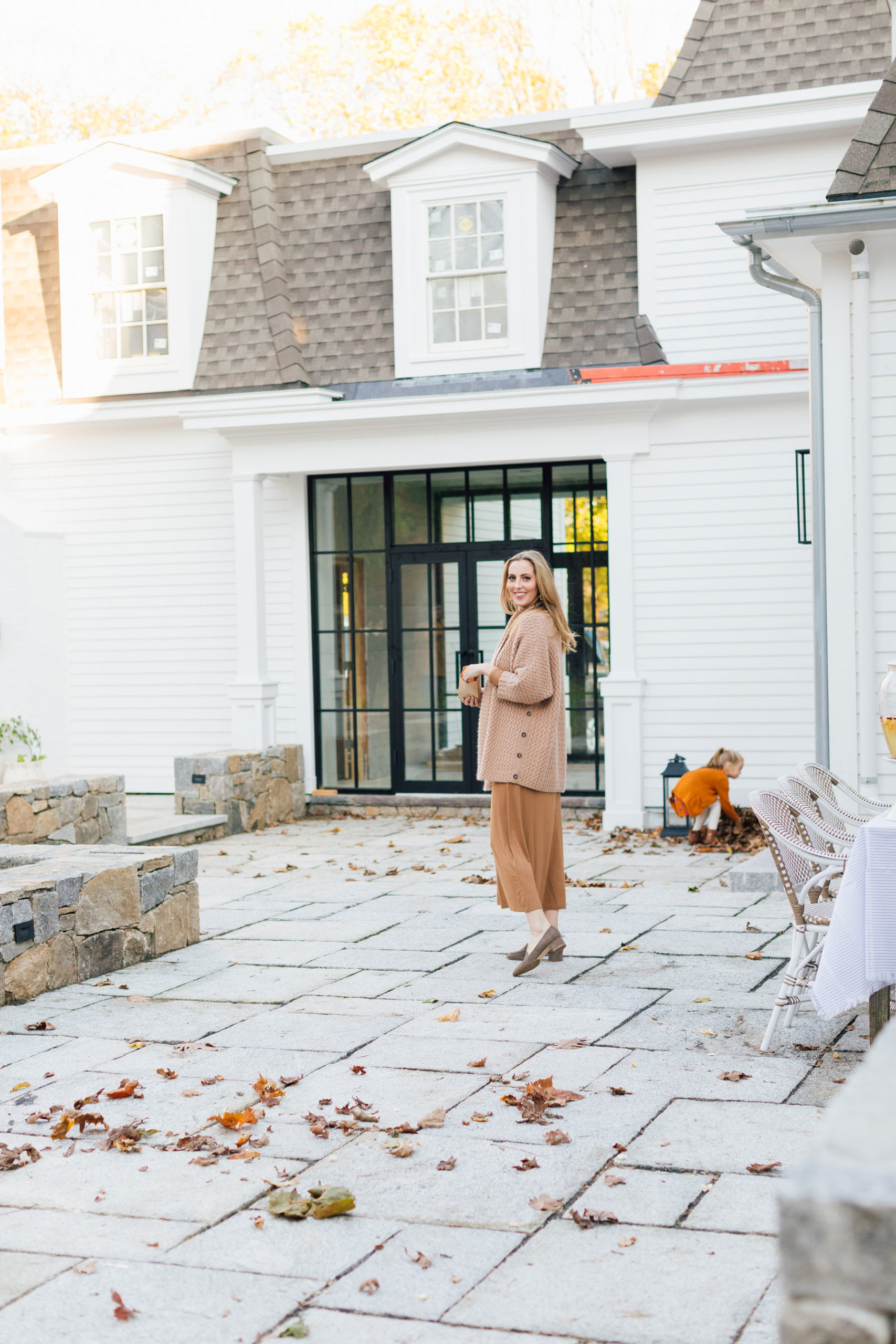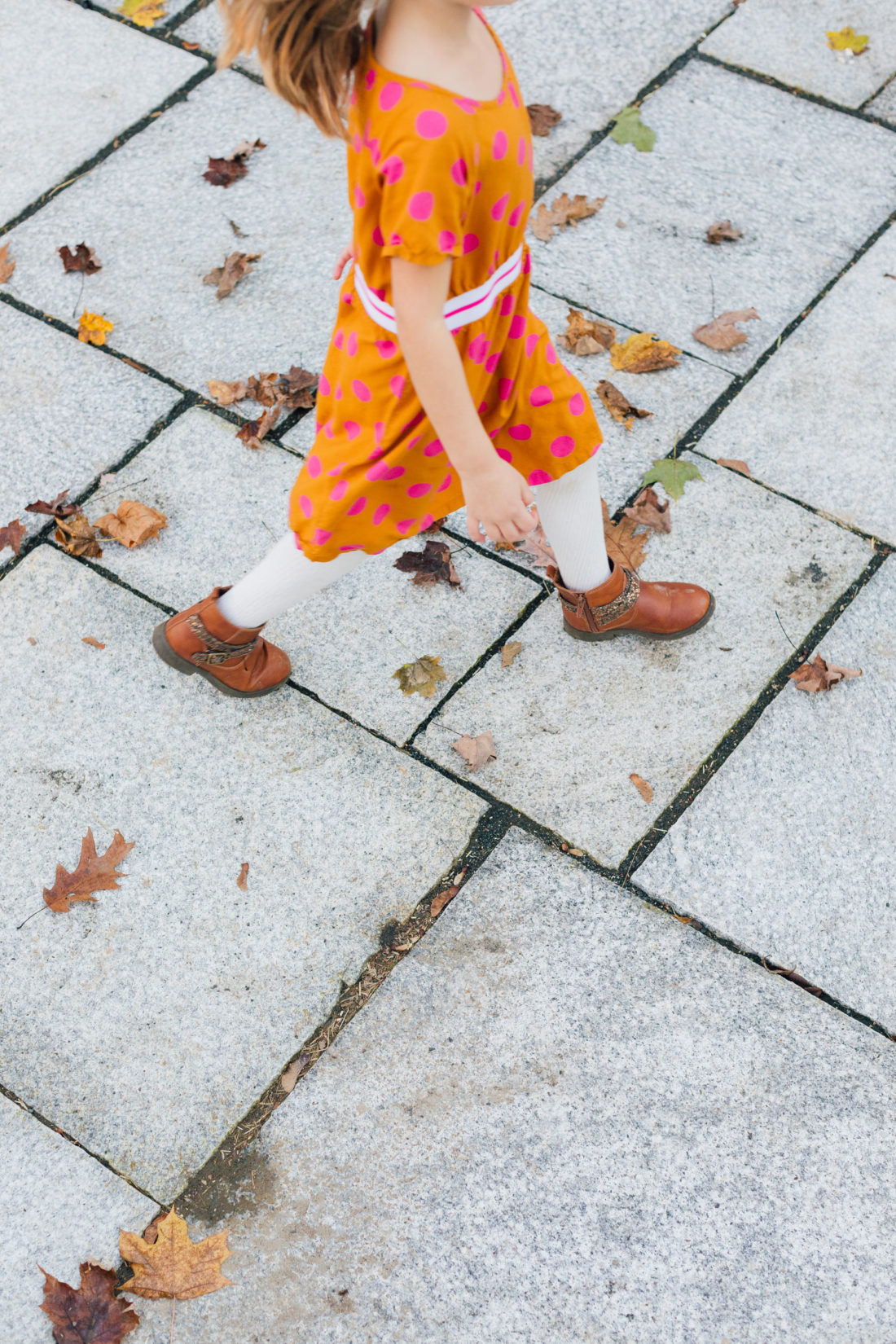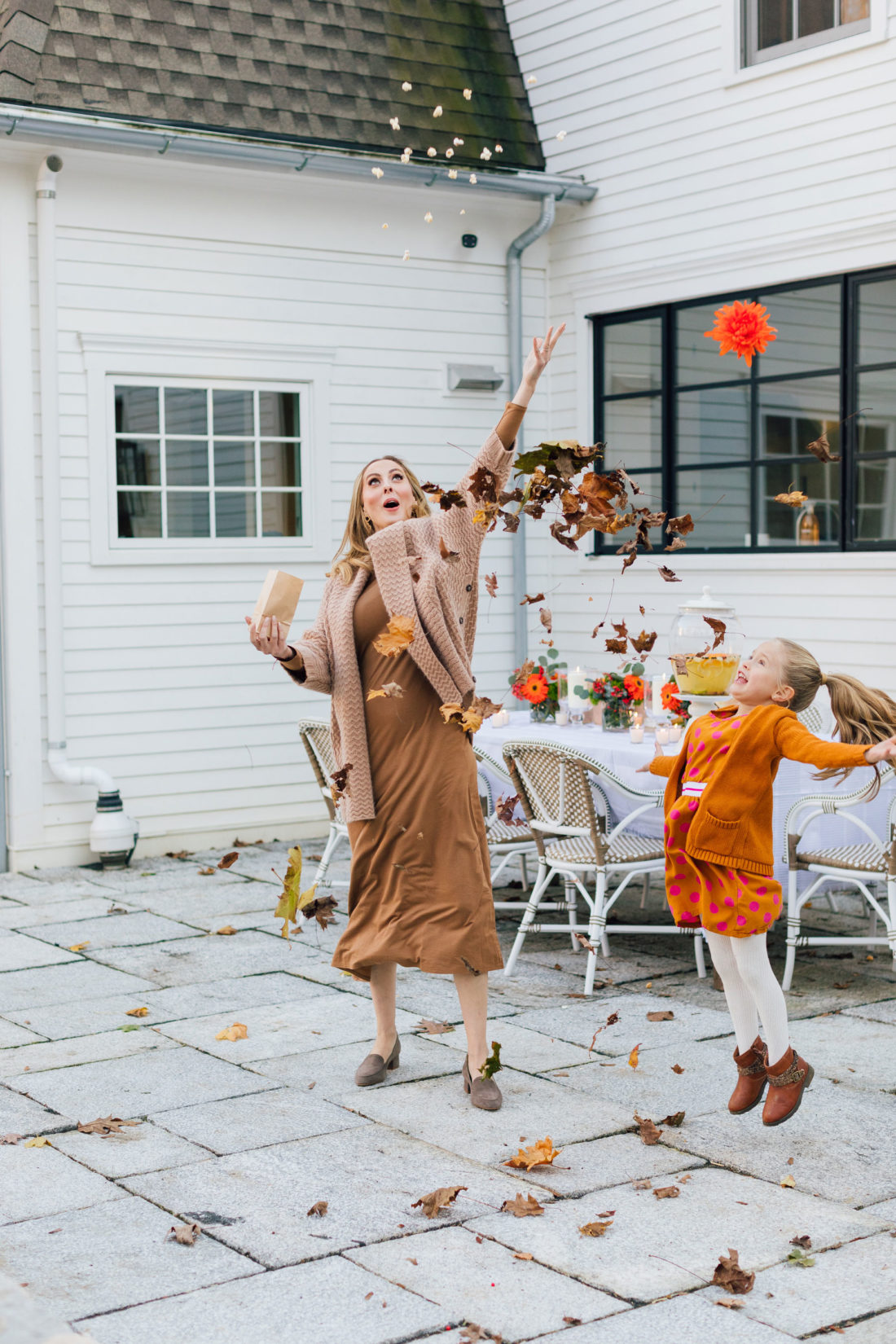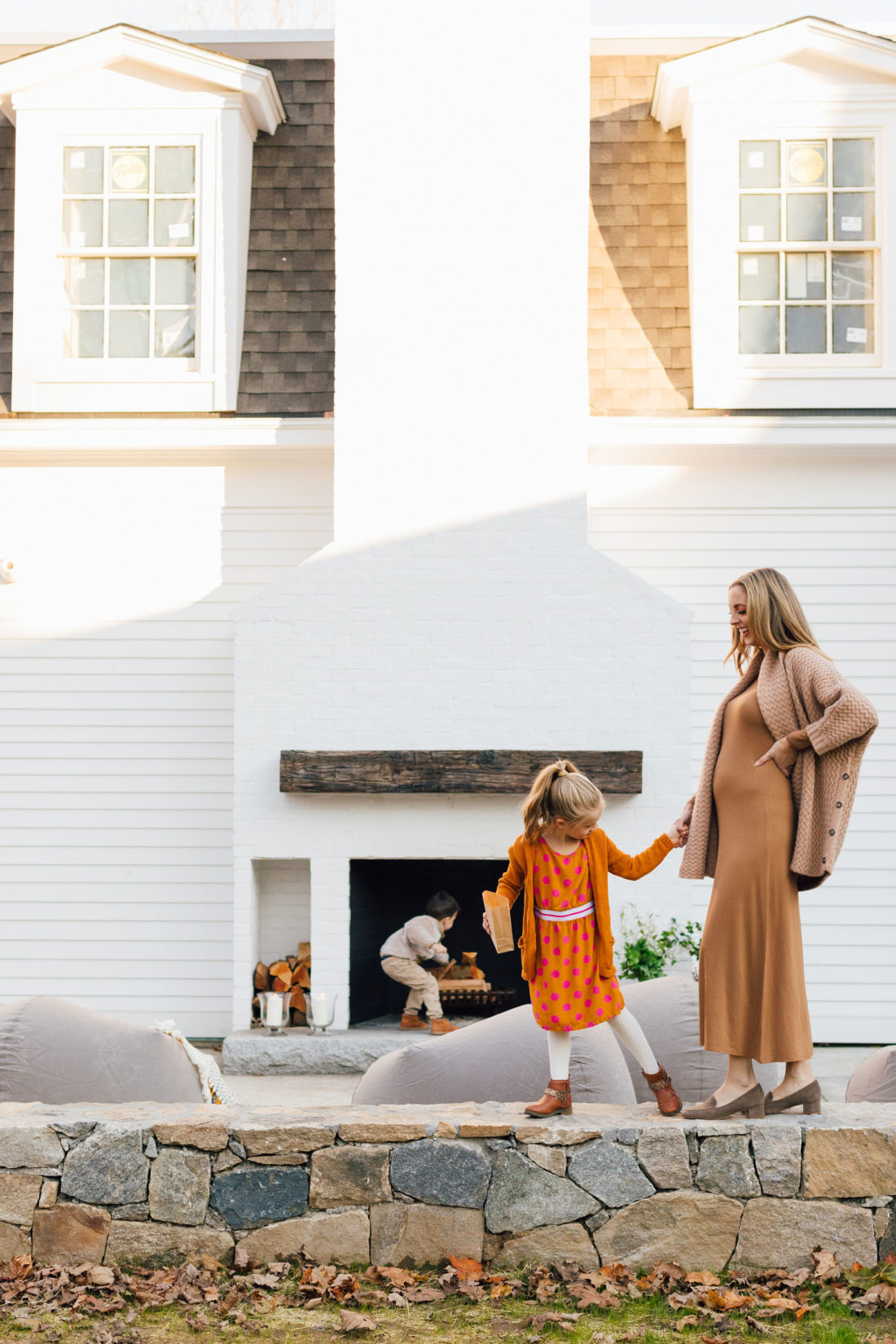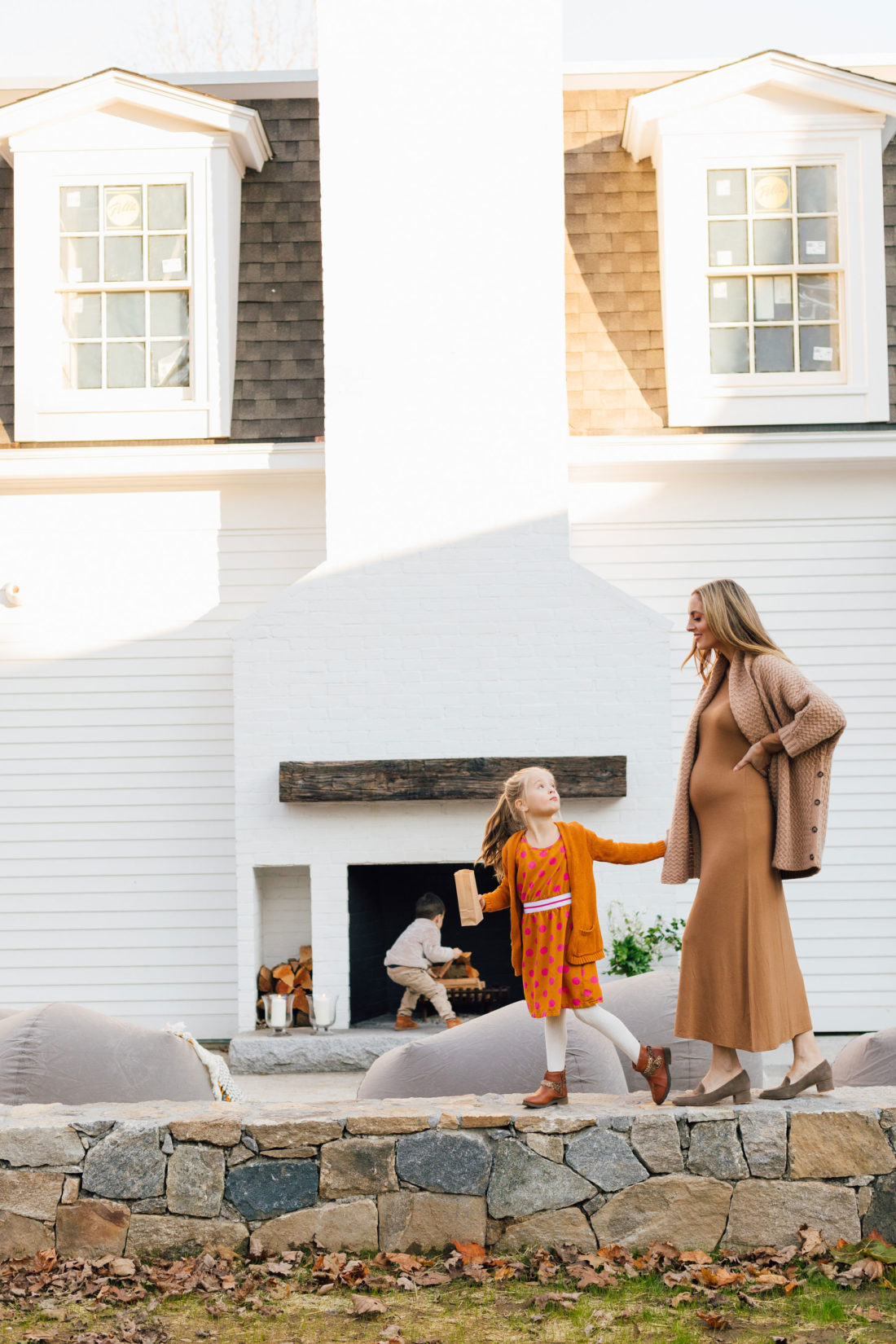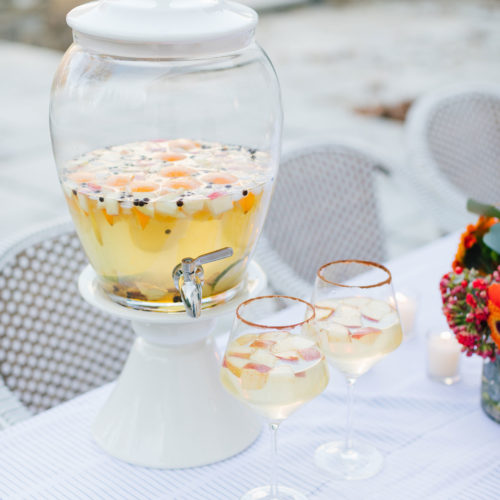 Autumn Sangria
This autumnal take on sangria will become your favorite fall treat!
Instructions
In large bowl or pitcher, combine the white wine, brandy, and honey.

Quarter one of the oranges, the lime, and the lemon and add them to the pitcher.

Peel, core, and chop one of the apples, and add it to the pitcher along with the cinnamon sticks, ginger, and a small handful of cloves.

Stir and refrigerate for at least one hour.

Peel, core, and chop the remaining apple, and peel, section, and chop the remaining orange, and set aside.

Strain the sangria into a pitcher or bowl and add the chopped apple, orange, and 1 or 2 cans of club soda and stir.

Combine the ground cinnamon and sugar on a shallow plate, coat the rim of your glass with water and dip it in the cinnamon sugar.

Serve with ice and enjoy!
Nutrition
Nutrition Facts
Autumn Sangria
Amount Per Serving (8 oz)
Calories 221
Calories from Fat 9
% Daily Value*
Fat 1g2%
Sodium 31mg1%
Potassium 207mg6%
Carbohydrates 27g9%
Protein 1g2%
Vitamin A 98IU2%
Vitamin C 29mg35%
Calcium 45mg5%
Iron 1mg6%
* Percent Daily Values are based on a 2000 calorie diet.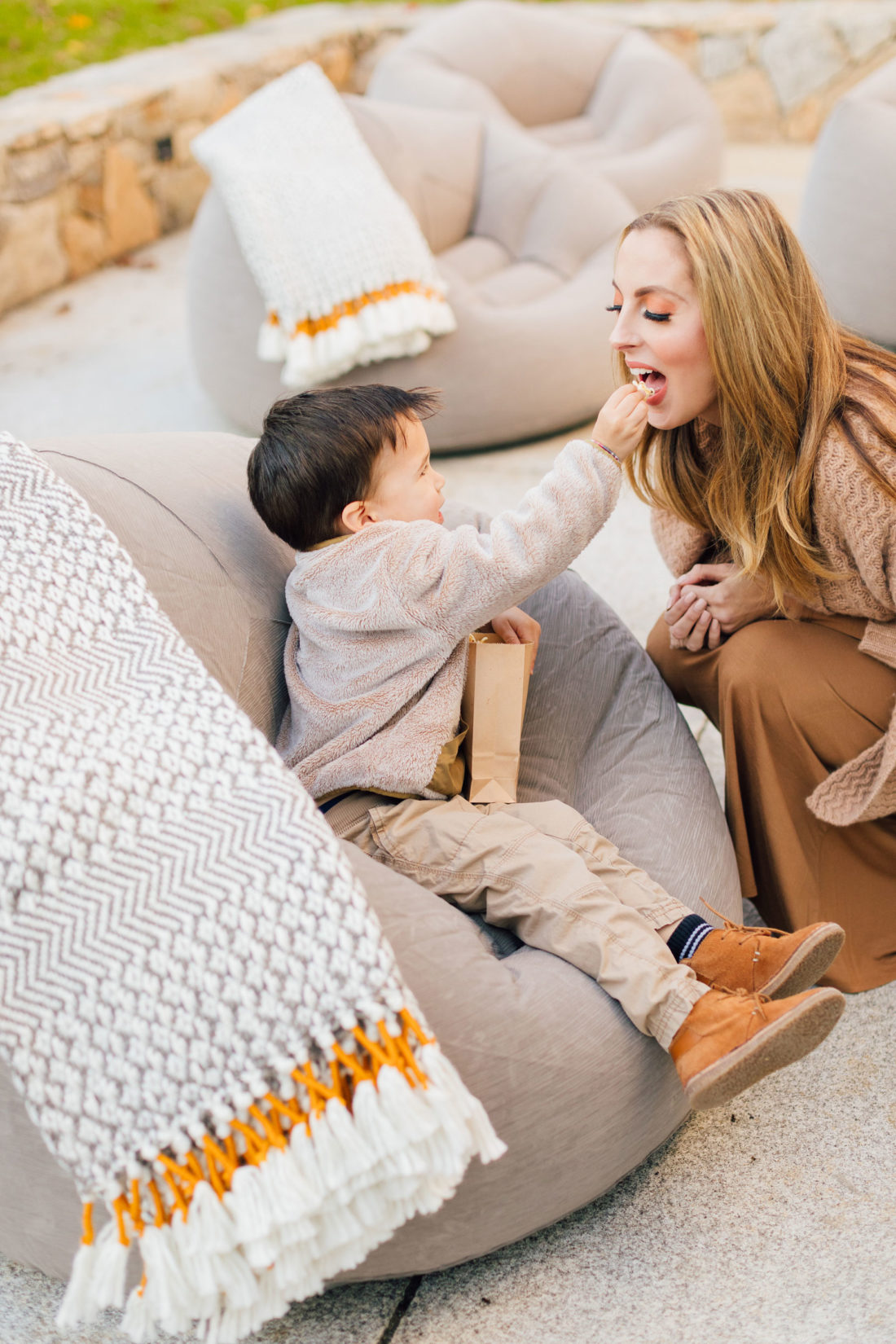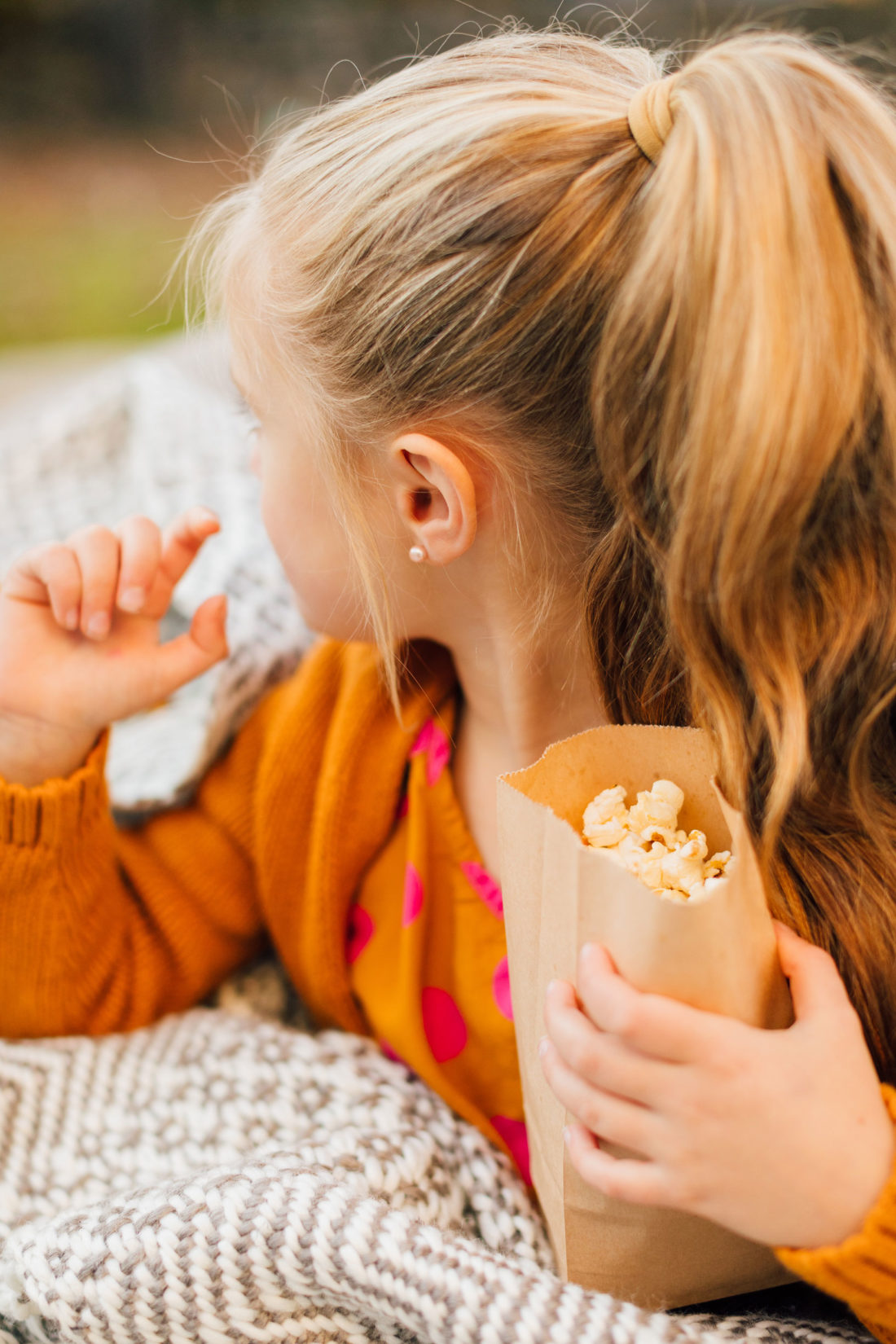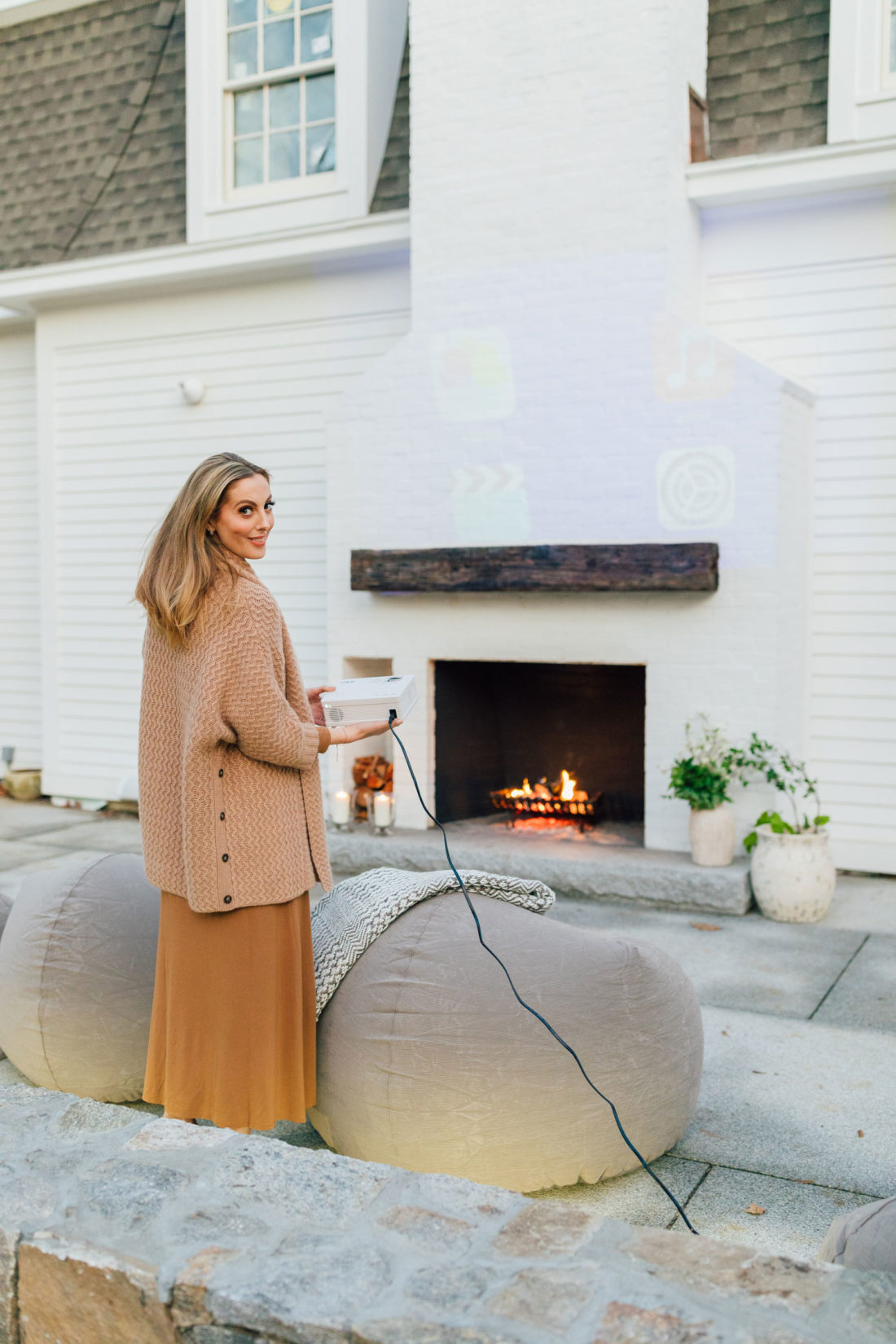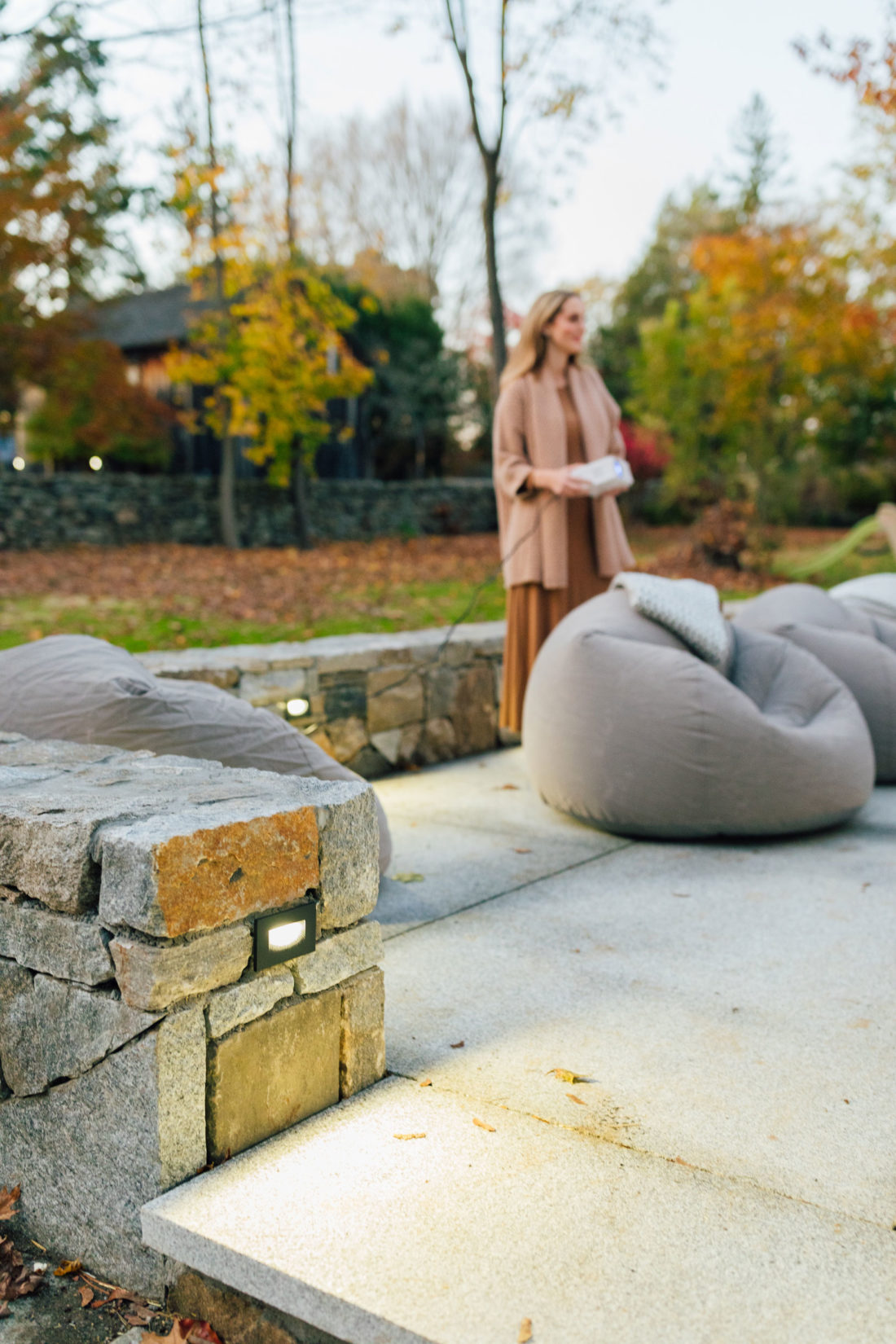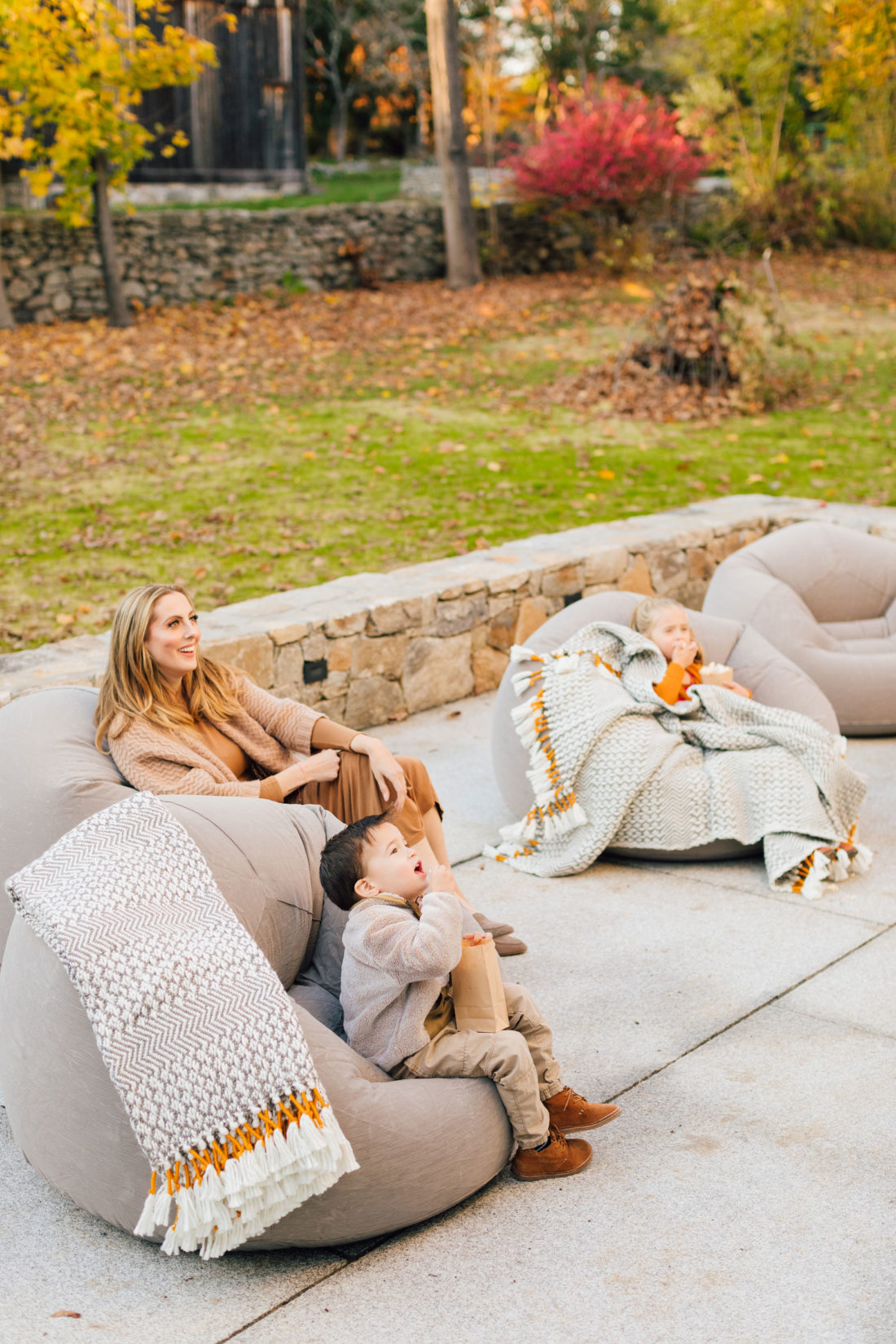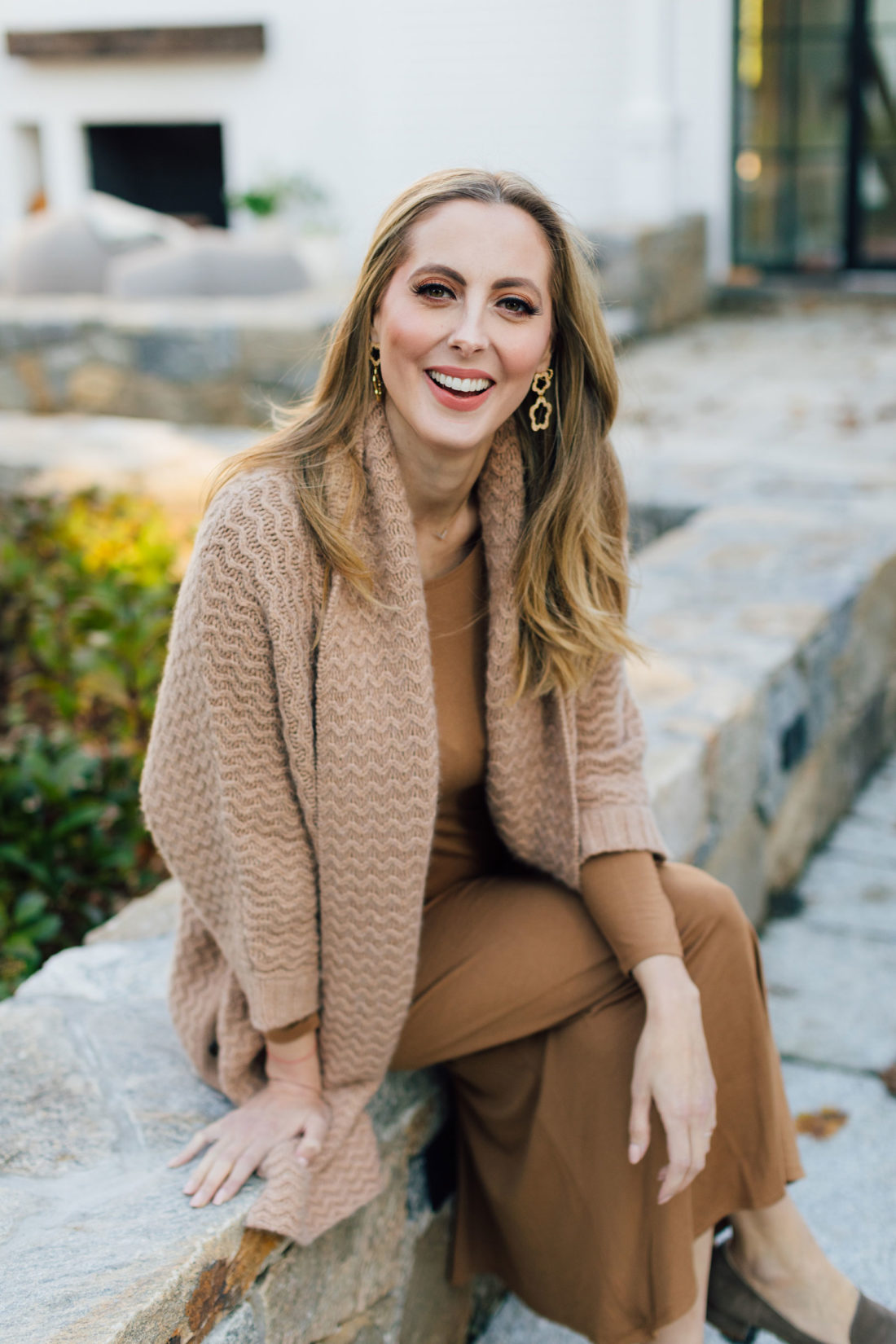 Shop the look…

Photographs by Julia Dags