The following content may contain affiliate links. When you click and shop the links, we receive a commission.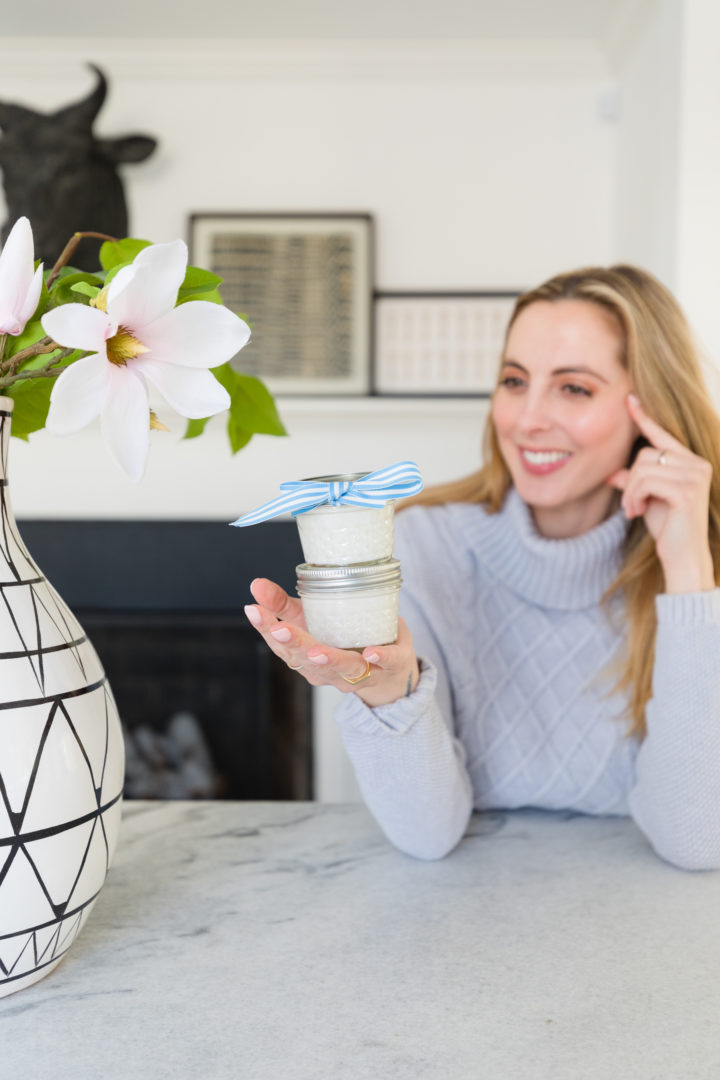 by Eden Cale
Hello faithful HEA readers! I'm Eden, and I'm the Director of Operations here at Happily Eva After. I am also a mama to a 15-month-old boy named Theo, who I was lucky enough to breastfeed for seven months.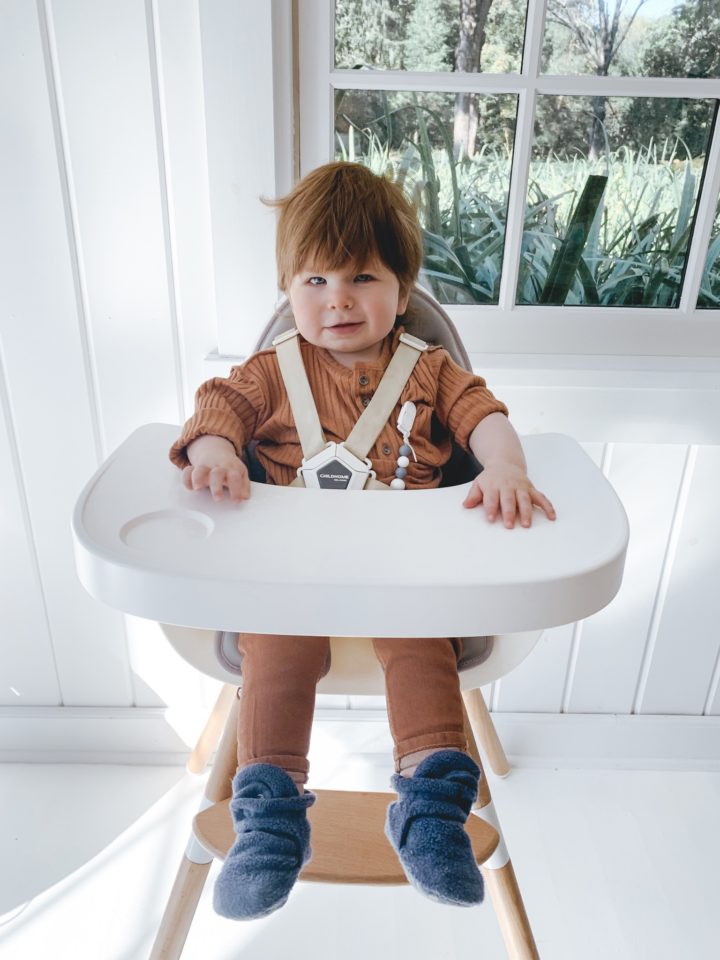 My breastfeeding journey, like so many of yours, was not easy.
I labored with Theo for 12 hours before I ending up having an emergency C-Section after my doctors realized his umbilical cord was wrapped around his neck not once, but twice. Despite his scary entrance into the world, we were very lucky and he arrived in perfect health, with an Apgar score of 9.
What did not arrive, however, was my breastmilk.
The hospital where I gave birth had a phenomenal lactation consultant and nursing team — seriously, postpartum nurses are angels sent from heaven — however, like most C-Section mamas, my milk didn't come in until day three. This meant that, despite breastfeeding around the clock, Theo wasn't actually getting any milk from me, and I was forced to supplement his feedings with formula to ensure that he didn't continue to lose any more weight.
Three weeks, two lactation consultants, lots of nipple confusion, switching from football-hold to cradle-hold, and an enthusiastic OK from Theo's pediatrician later, I was finally able to successfully breastfeed my son. Unlike most women in the United States, I was lucky enough to take a three-month-long maternity leave from my position at Happily Eva After, and I was able to work from home an additional three months while the HEA Studio was under construction. Those combined six months gave me the rare opportunity to be home with my son, where exclusively breastfeeding was possible.
Once the HEA Studio was finally finished, I returned to the office, breast pump in hand. I pumped up in the loft bedroom every few hours, stored my milk in the fridge, and brought it home at the end of the day for Theo to use for feedings while I was at work. After about a month, despite all my best efforts with pumping, my milk production had severely depleted, and I had to make the difficult decision to wean. I ended up replacing my breastmilk with HIPP Organic Formula, (based on Eva's recommendation) and I have no regrets.
My breastfeeding journey left me with a lot; a sense of pride at how hard I had worked to be able to breastfeed my son, gratitude to my body for not giving up on me, and a lot of expired frozen breastmilk.
Like, an entire freezer full.
I absolutely refused to even consider throwing it away. After all the effort that went into making that breastmilk, it probably shaved years off my life, so it was for sure not going down the drain. Unfortunately, I also needed my freezer space back so that I could use it to store all the food Theo was now eating, so I had to find something to do with it all. After polling my mama friends about what I should do with my stash, I thought I would compile a list for other mamas wondering what to do with theirs!
Note: If your stash isn't expired like mine, please consider donating any and all leftover milk to the HMBANA, which is a network of non-profit milk banks that focus on serving "vulnerable preterm and otherwise fragile infants who need human milk as medicine."
---
Make Breastmilk Lotion…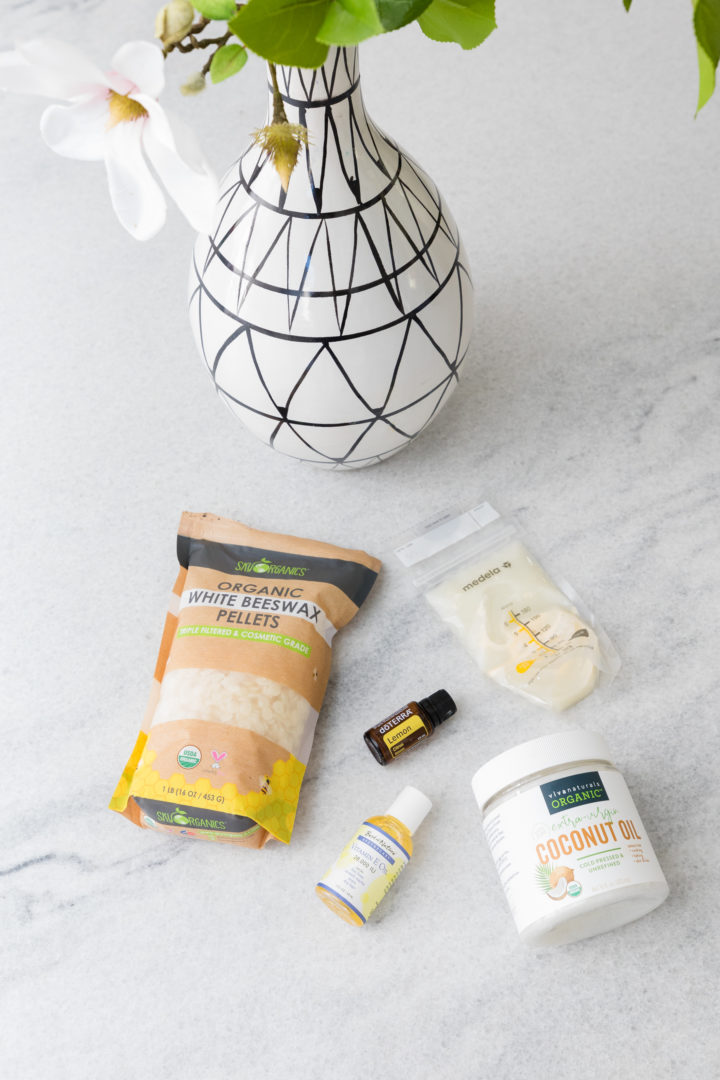 Both my son and I suffer from eczema that can get pretty bad during the winter months. Since breastmilk has been known for its healing properties, I sought out recipes online to make breastmilk lotion, and Eva and I tested them out to see which one we liked best. I have to say, it does help to keep my eczema under control! We've included the winning recipe for you to try out below!
Ingredients…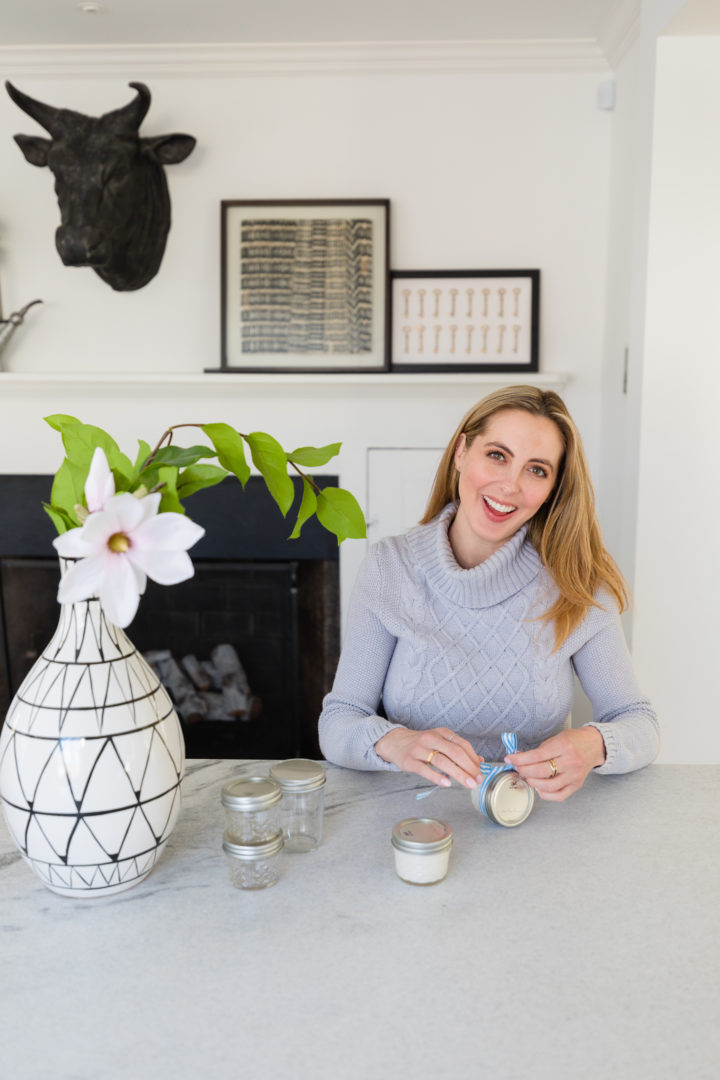 Step 1
Heat the beeswax and the coconut oil slowly over low-medium heat until melted.
Step 2
Slowly add breastmilk, whisking rapidly until the mixture thickens.
Step 3
Add Vitamin E and Essential Oils (if using), stir well, pour into your mason jars, cover and refrigerate until use.
---
Make Breastmilk Soap…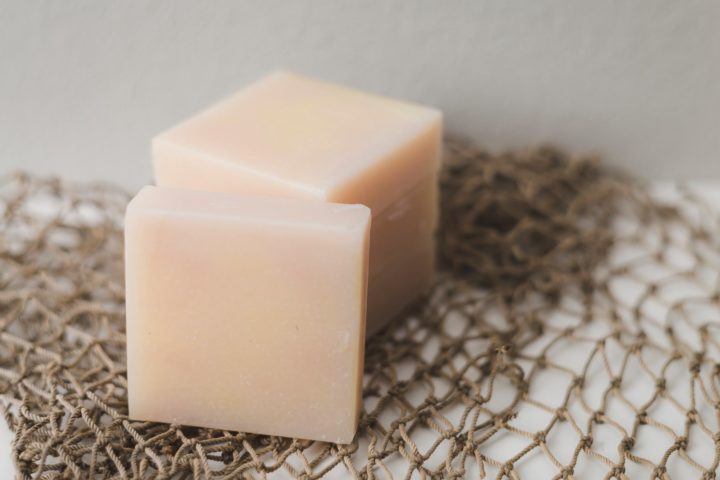 Another great idea is to make Breastmilk Soap! There are tons of recipes for this online, but most of them are either really complicated, or include ingredients like lye that I would rather not have to deal with manipulating as an amateur. Then I found a great hack to cut the lye entirely out of the process!
Ingredients…
8oz of Breastmilk (room temperature)
Step 1
Microwave 0.5lb of the Organic Soap Base for 30 seconds on high, and then in 5-10 second increments until it's completely melted.
Step 2
Mix in the breastmilk, stir until well combined, and pour into your silicone molds. Place the molds in your fridge for 3 hours, and voila!
---
Take a Breastmilk Bath…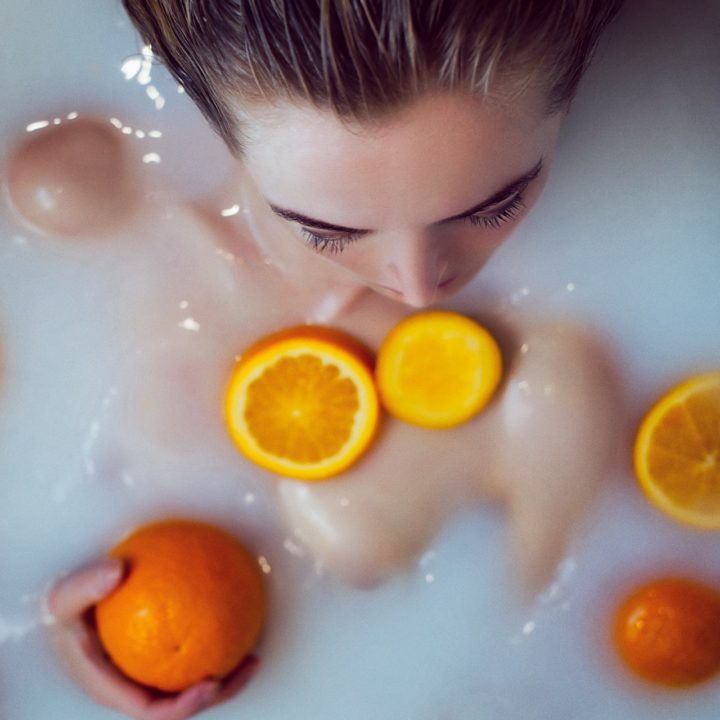 This idea requires no instructions. Draw a bath, pour in your breastmilk, soak your troubles away!
I would love to know if any mamas have other ideas that we could add to this! Please let us know in the comments below!