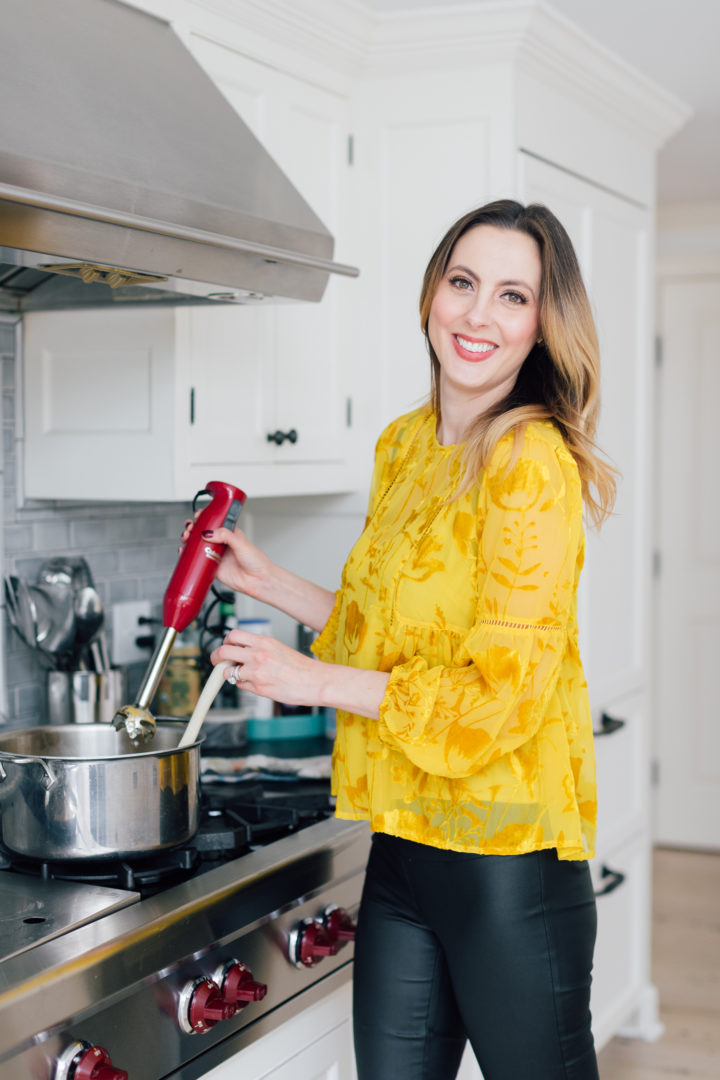 It's soup season in the Martino household, which is kind of the coziest season of all to be honest! I love making big batches of soup in the fall and winter that I can heat up for dinner, lunch, or even for a snack if I'm working late. Soups are so nutritious! I've recently put my perfecting touches on this Vegan Butternut Squash Soup that is so easy to make and really healthy.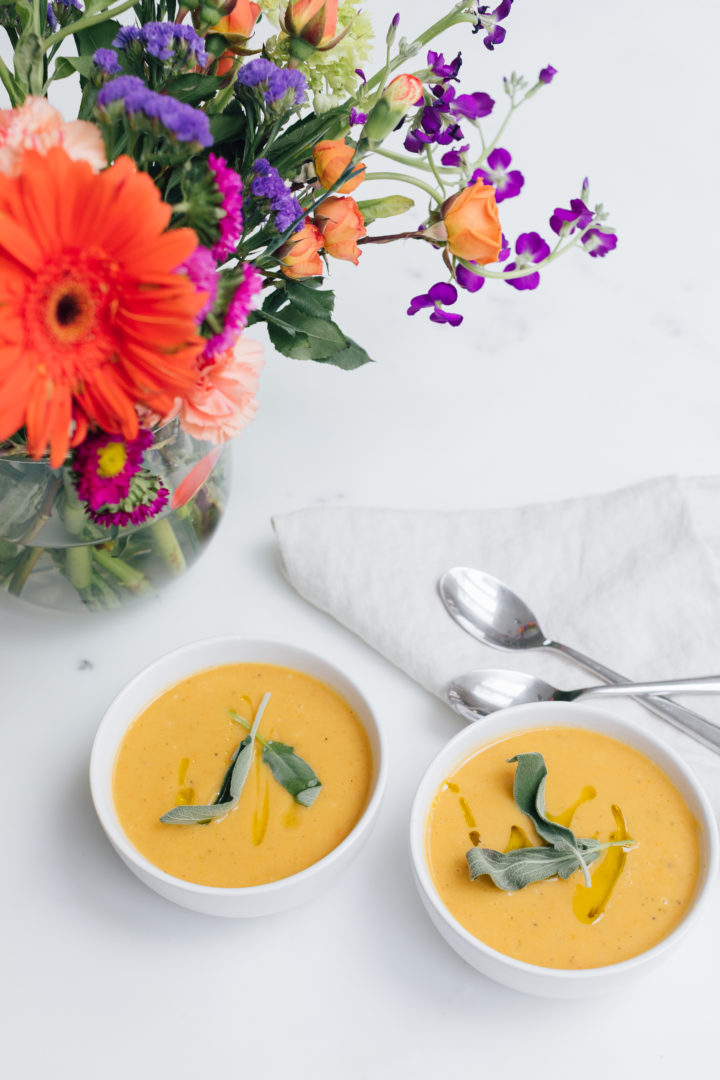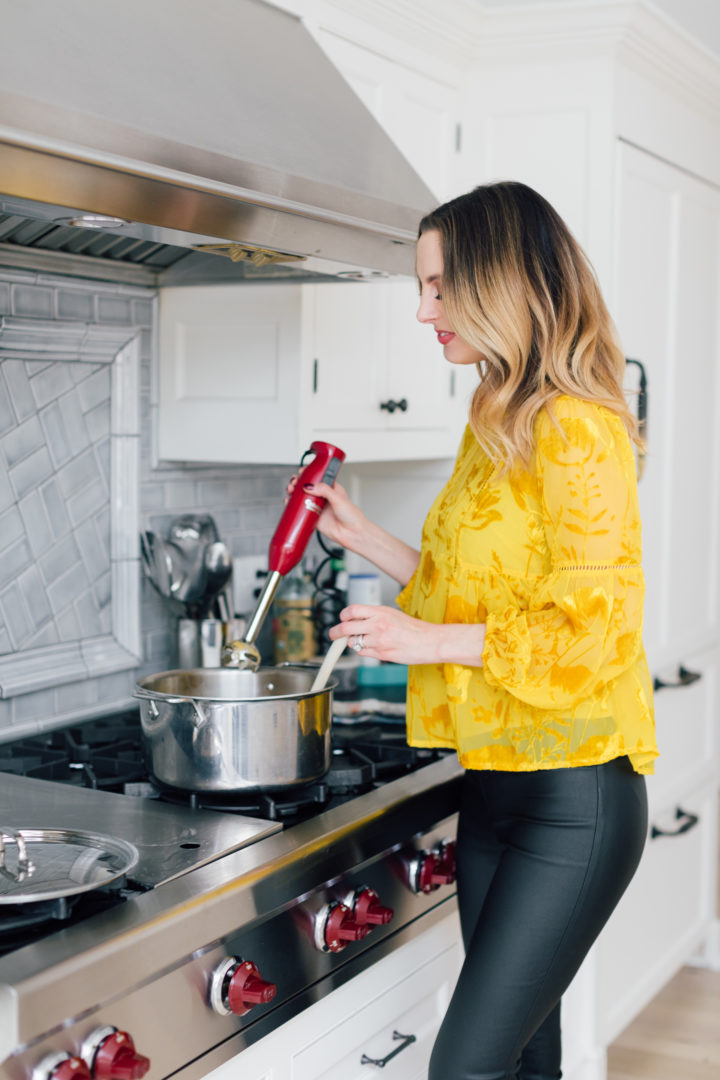 I made a big batch recently and dropped it off to my girlfriends at their front doors, and they were both texting me that night saying how delicious it is! So here is my digital friendship offering to you…make double and freeze some for those hectic holiday weekdays! I would say this recipe serves 4-5.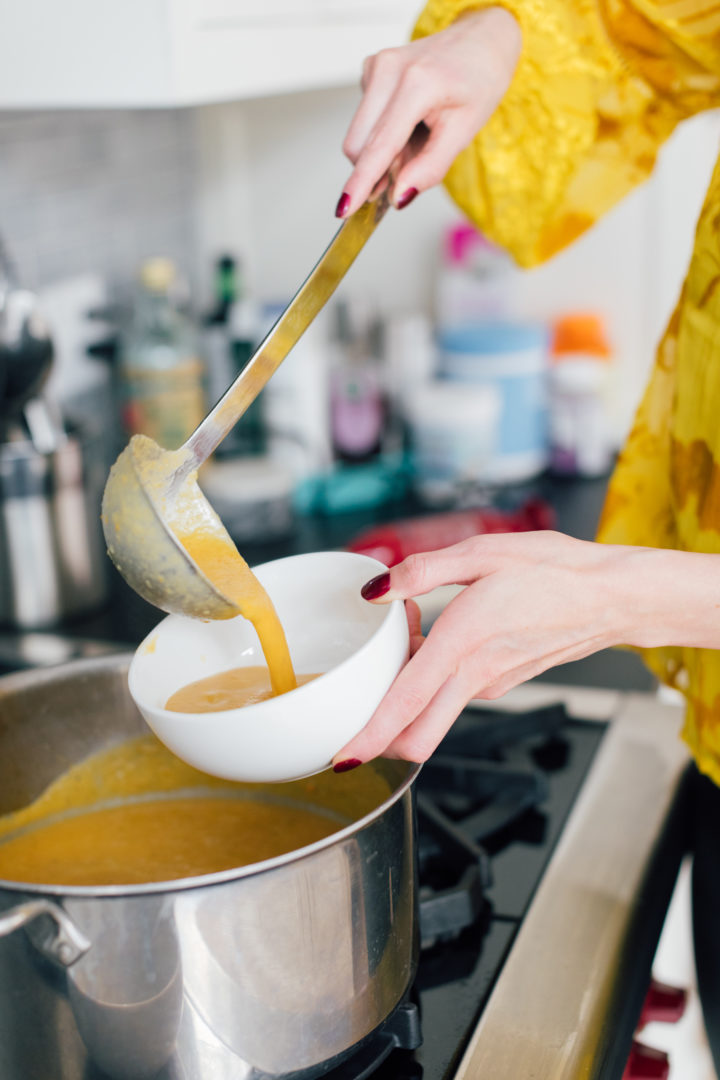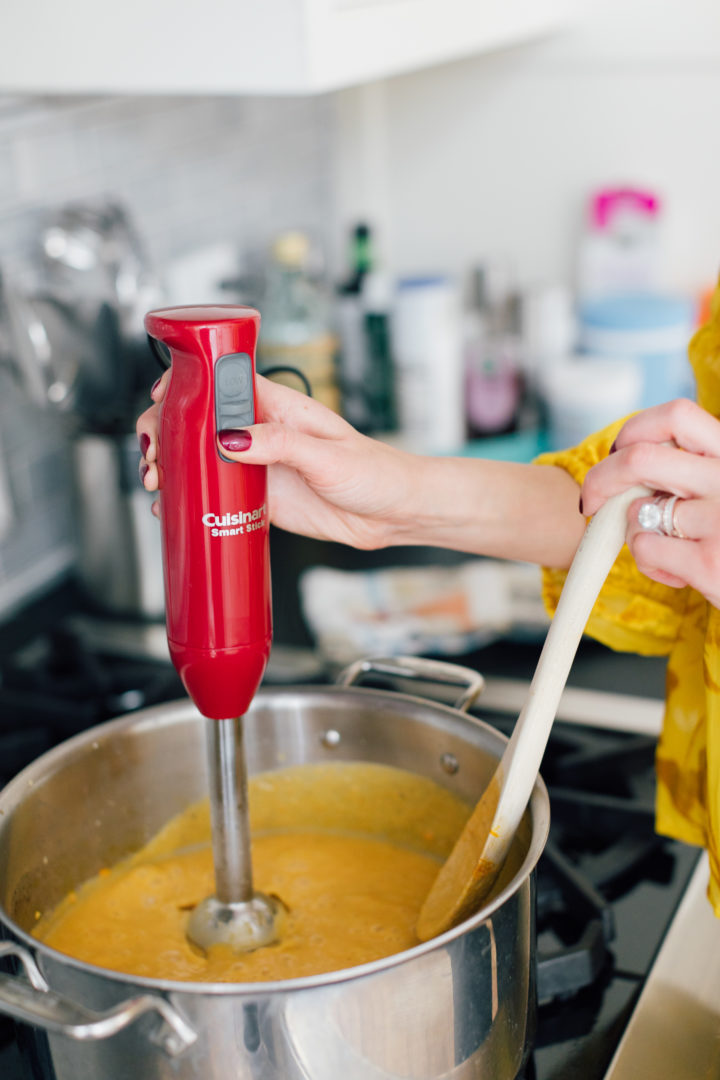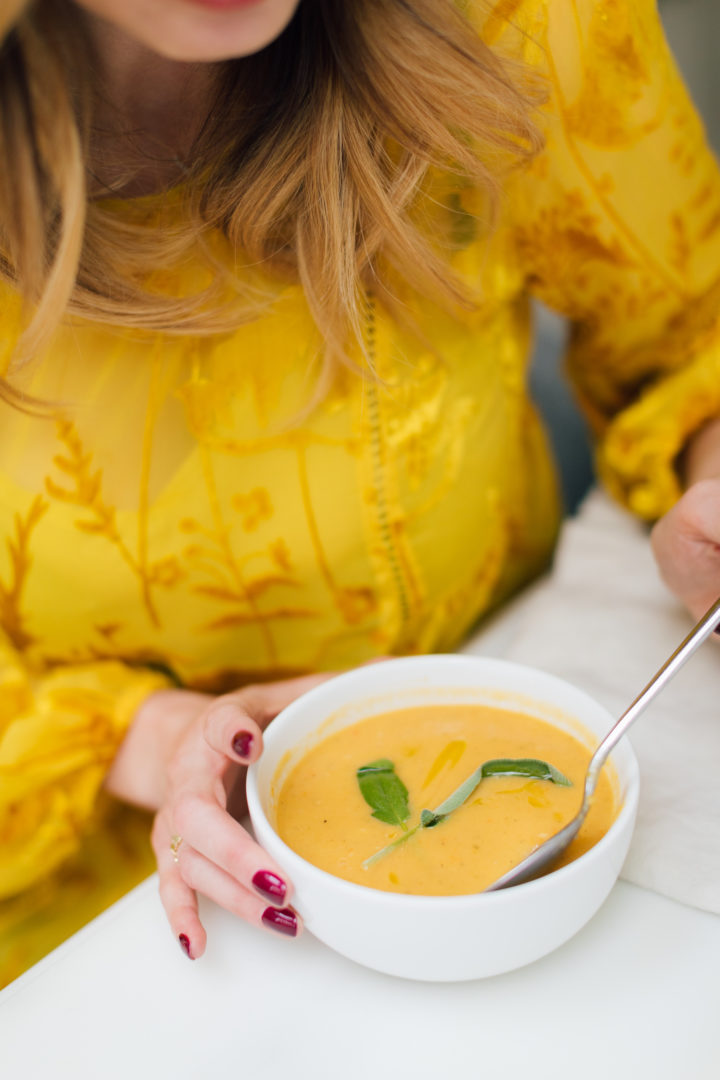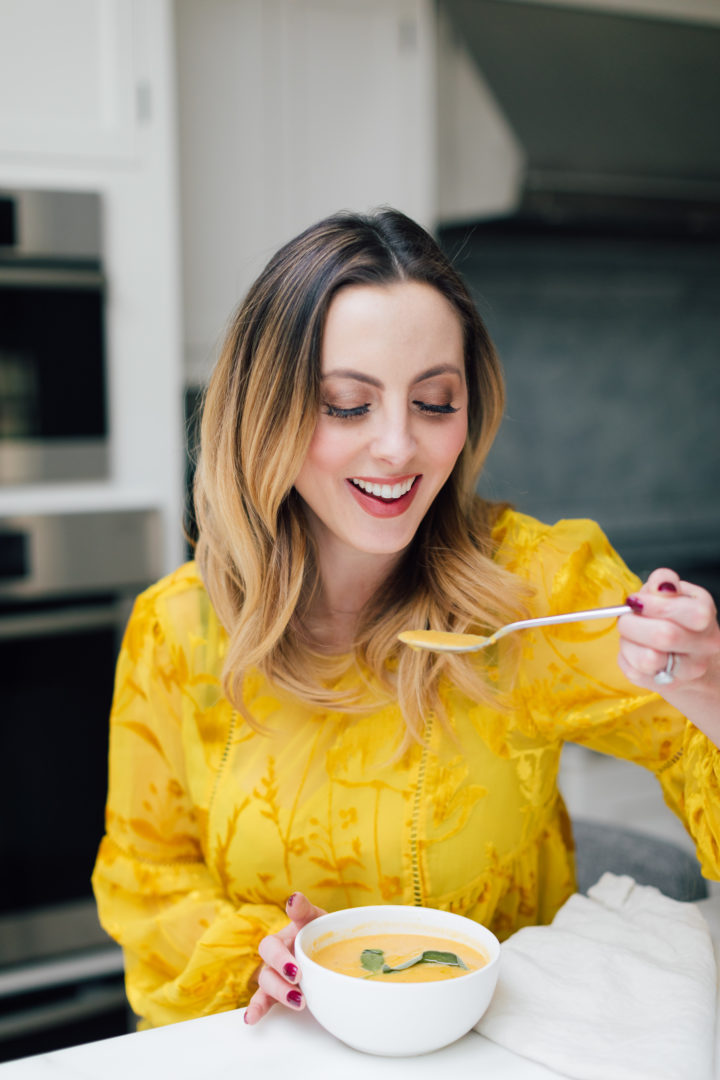 Recipe…
4 lbs fresh or frozen butternut squash cubes

4-5 Shallots, peeled and chopped
2 Carrots, peeled and chopped
1 Apple, peeled, cored, and chopped
5 Cloves Garlic, crushed and chopped
4 Cups Vegetable Stock
1/2 can Coconut Cream
5-6 leaves of fresh Sage, torn, plus more for garnish
1/2 teaspoon paprika
1 Teaspoon Cinnamon
1 Teaspoon Nutmeg
2 Tbs Extra Virgin Olive Oil, plus more for garnish
Salt and Pepper to taste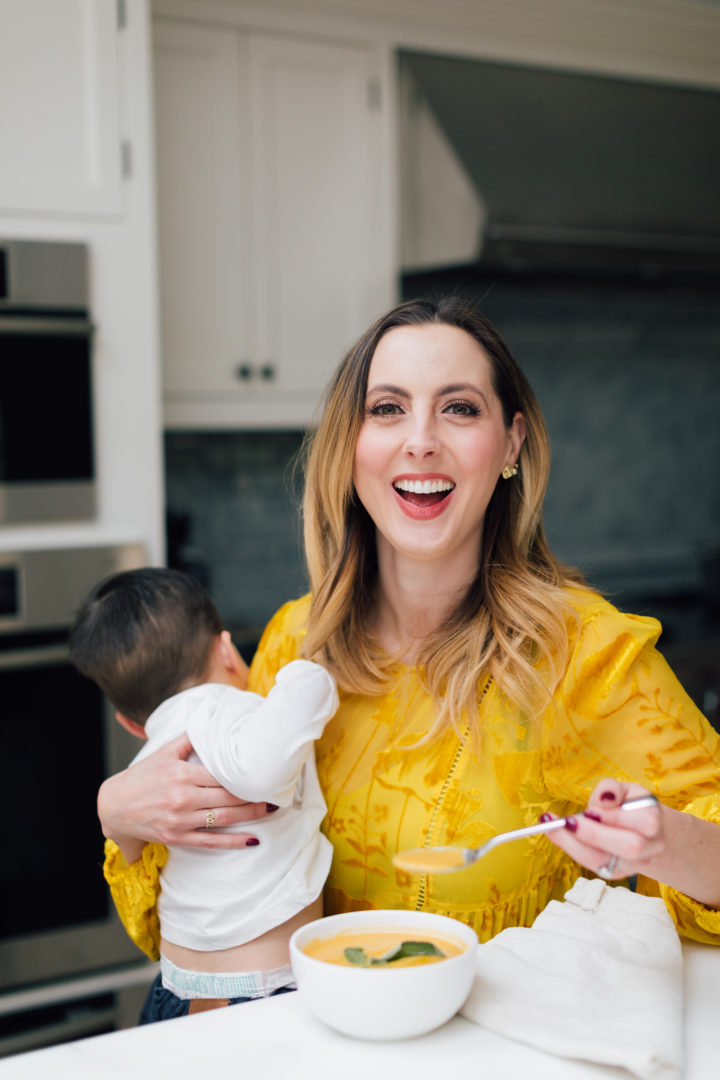 Begin by heating the 2 Tbs Extra Virgin Olive Oil in a large pot over medium heat. Add the shallots and garlic, and sauté until fragrant and translucent (approximately 5 minutes). Add the Apple and Carrots to the pot and sauté 5 minutes more. Add a pinch of salt. Pour the vegetable stock, butternut squash cubes, sage, paprika, Cinnamon, and nutmeg in to the pot. Bring to a boil, lower heat, and set to simmer with a lid on for approximately 25 minutes. You can also simmer for up to an hour. Remove the lid, stir in the coconut cream, and turn off the heat. Using an immersion blender, blend the soup until smooth. You can also blend it in a blender, working in batches BUT make sure the soup has cooled before you blend it! Taste the soup, and add more salt and pepper depending on how you like it. Ladle the soup in to bowls, top with a drizzle of Extra Virgin Olive Oil and a sprig of sage. Enjoy!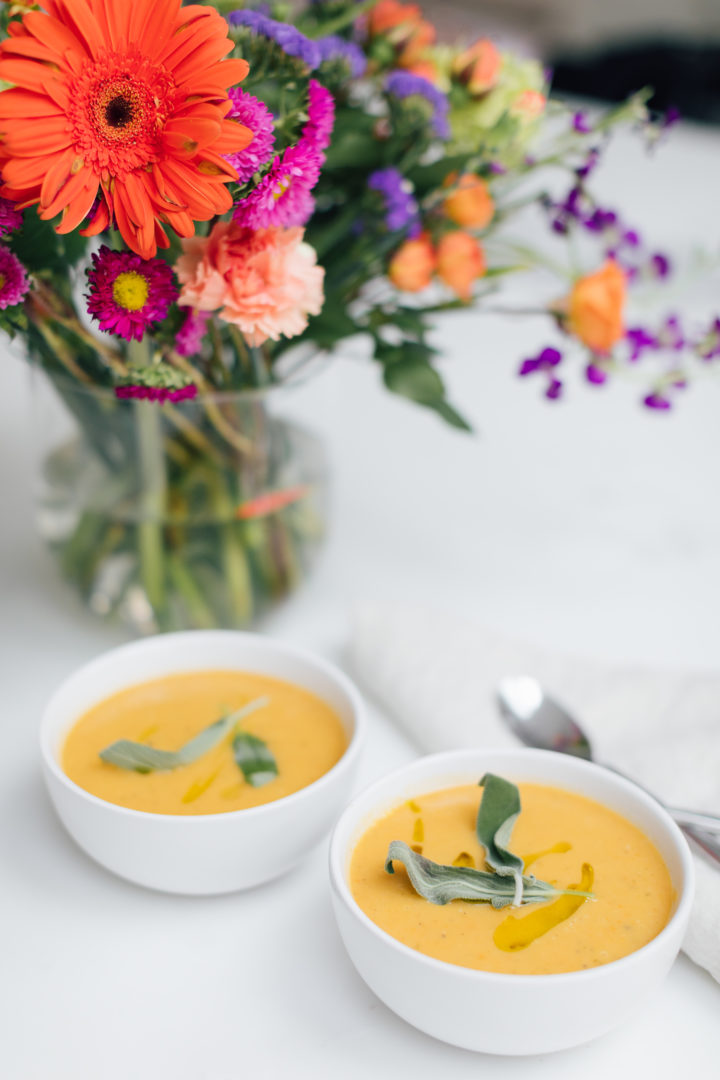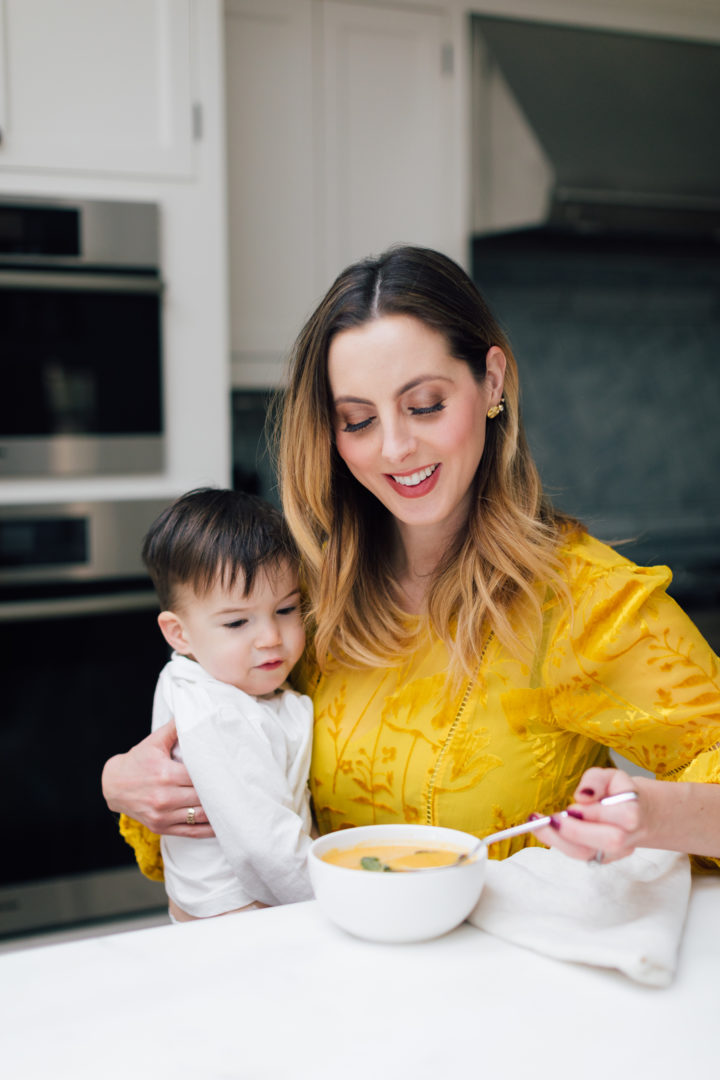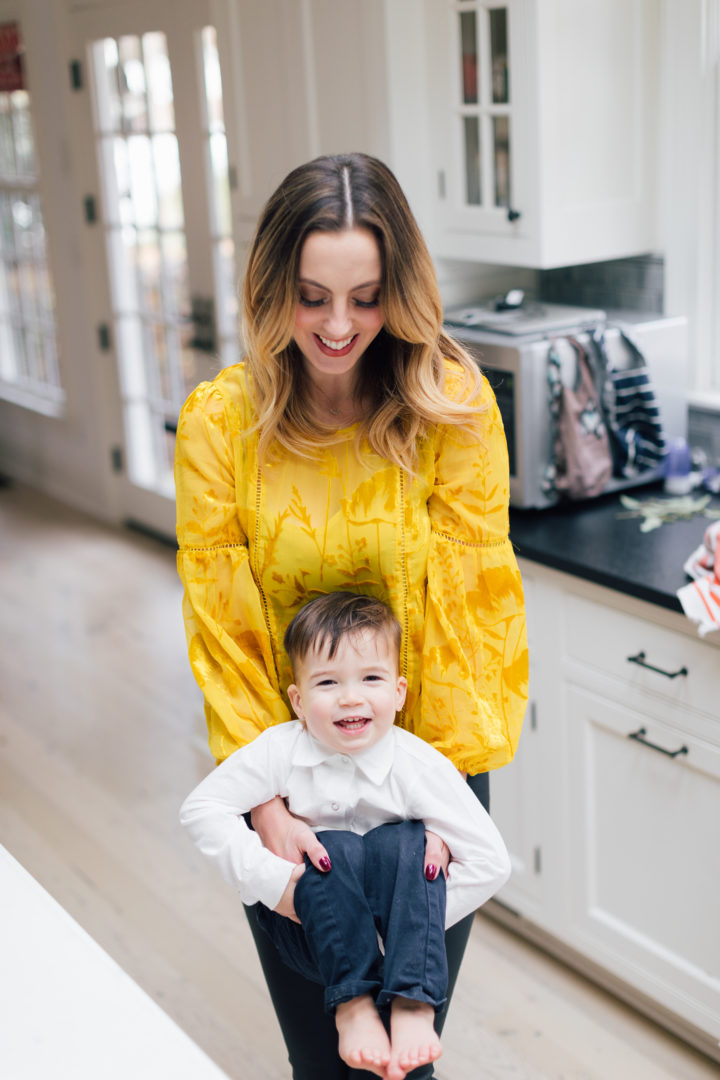 Shop the look…

Photographs by Julia Dags