The following content may contain affiliate links. When you click and shop the links, we receive a commission.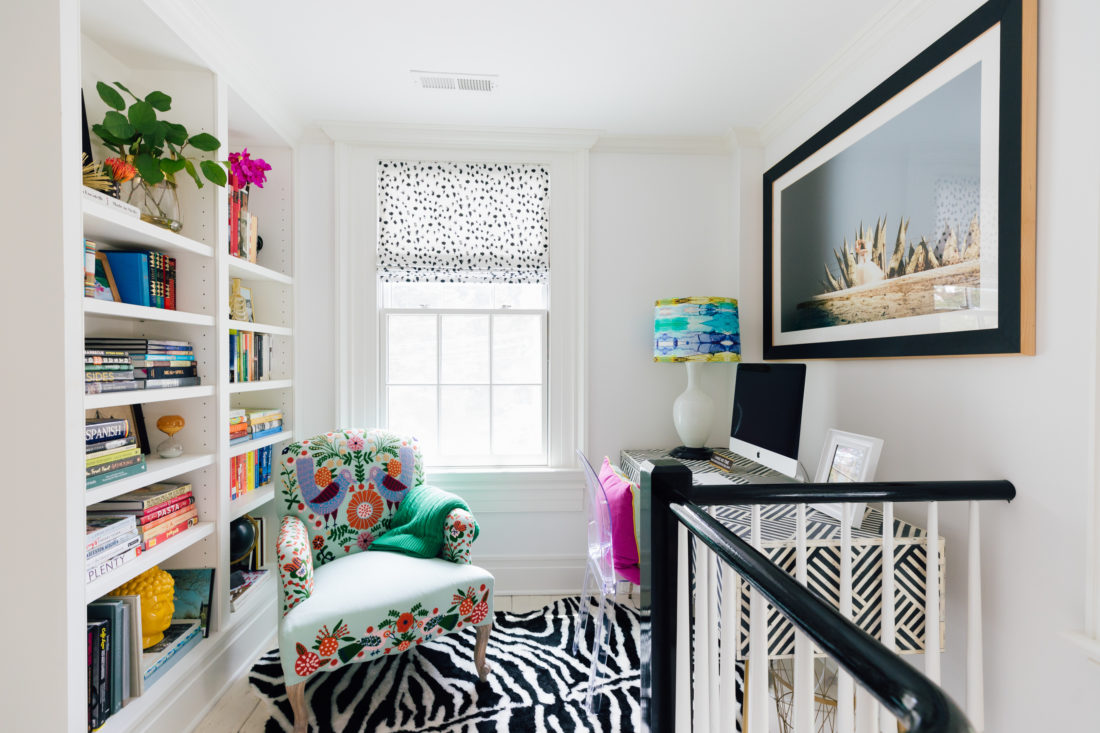 We had a very charming little landing at the top of the centuries-old staircase, right in the oldest part of our historic home. Every time we would come to have renovation meetings, I would stand up at the landing and imagine a little study space for the kids. With a comfy chair to snuggle up and read– and a desk that would house a computer. I know the time will come when our kids will need to retreat to their respective rooms to use calculators and write papers…but those years are a while away…and quite frankly I feel much more comfortable with them using a computer where I can keep an eye on them if needed!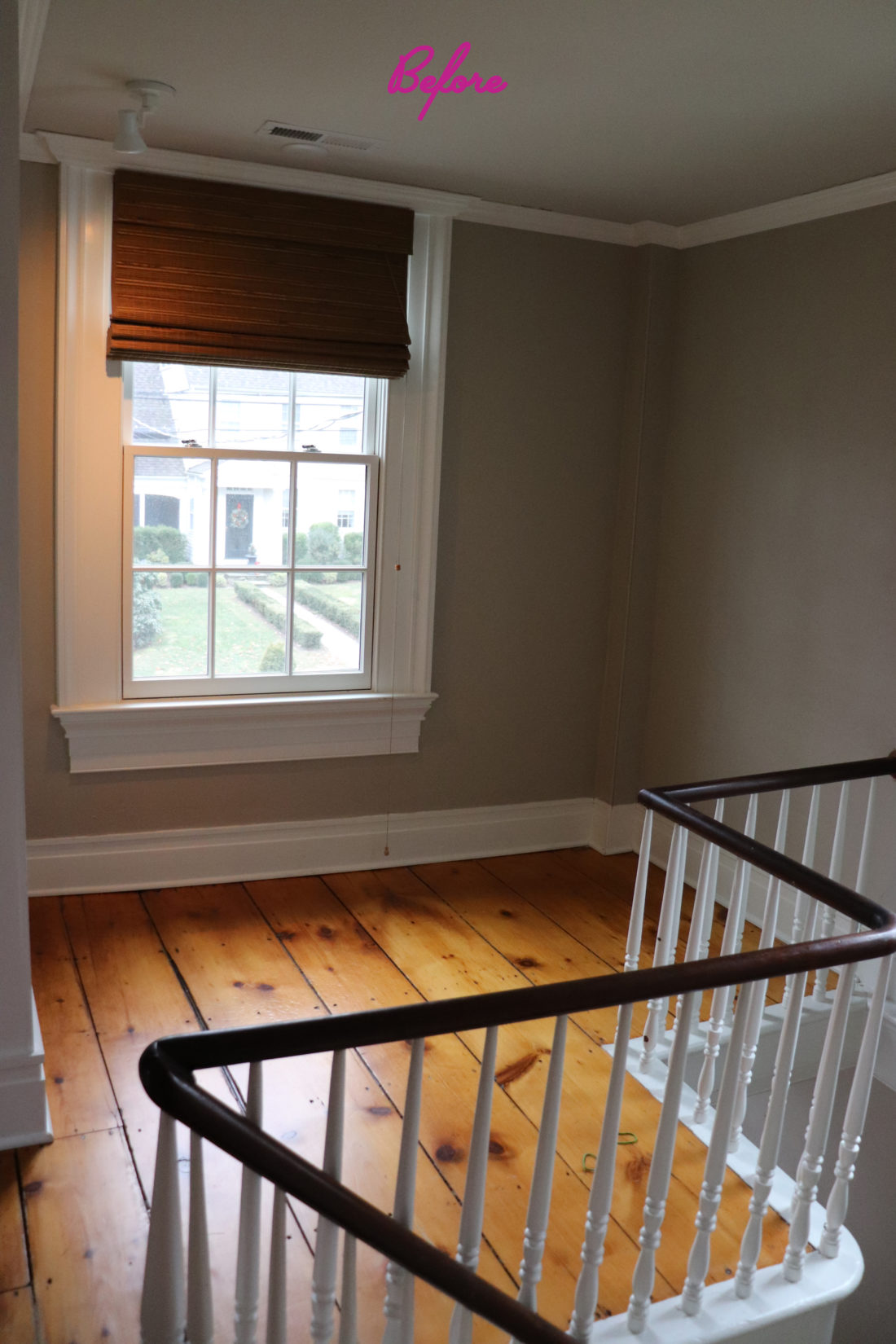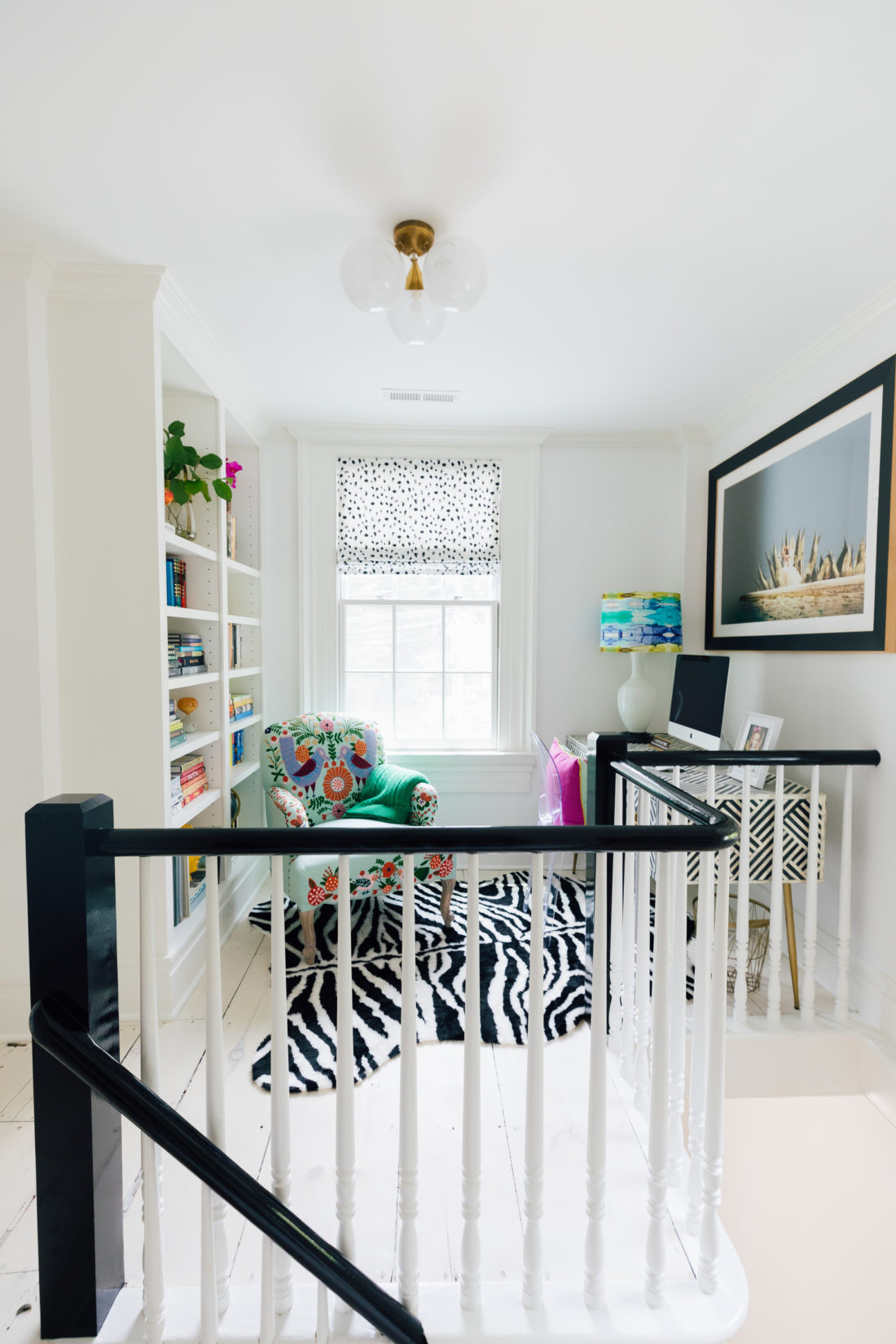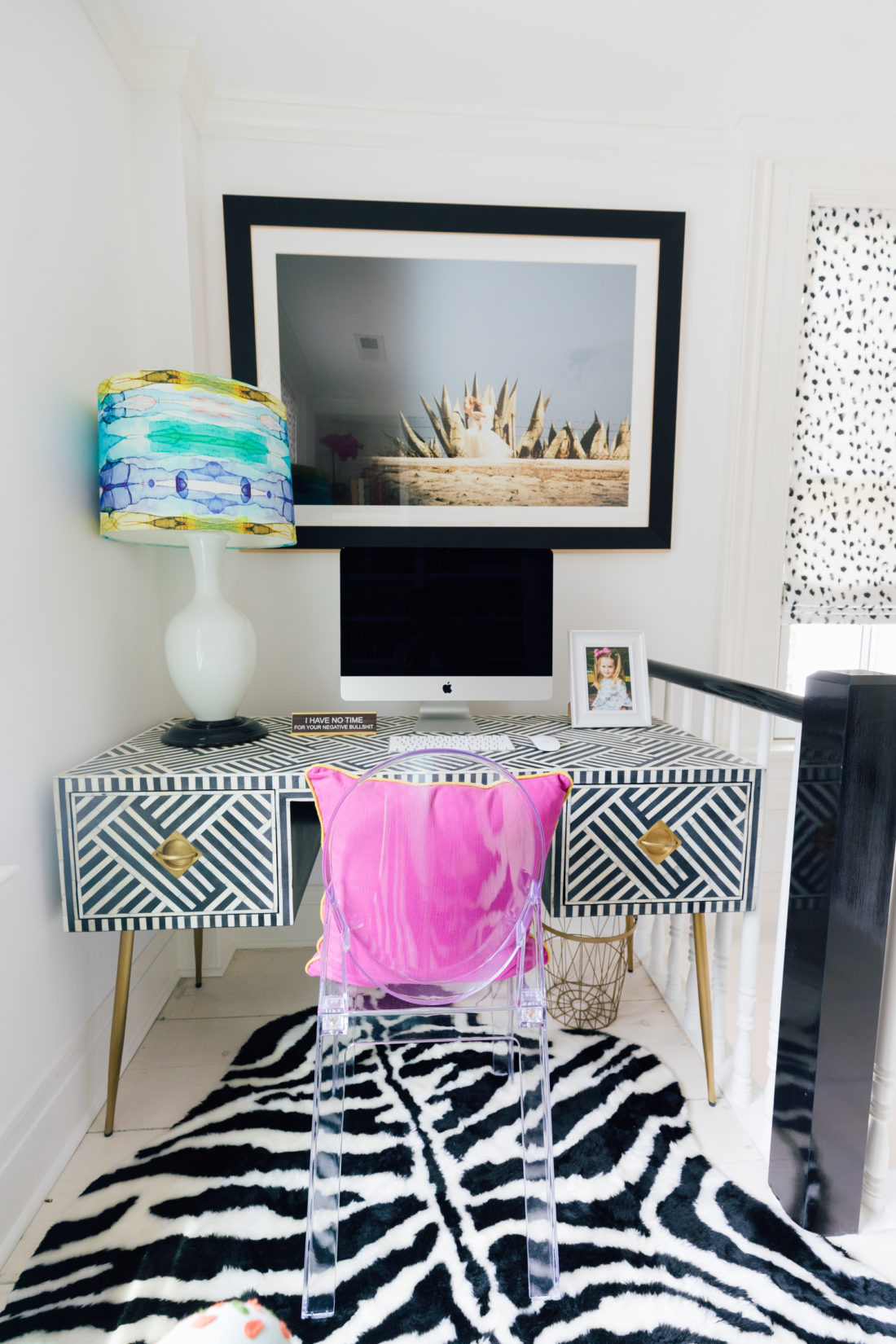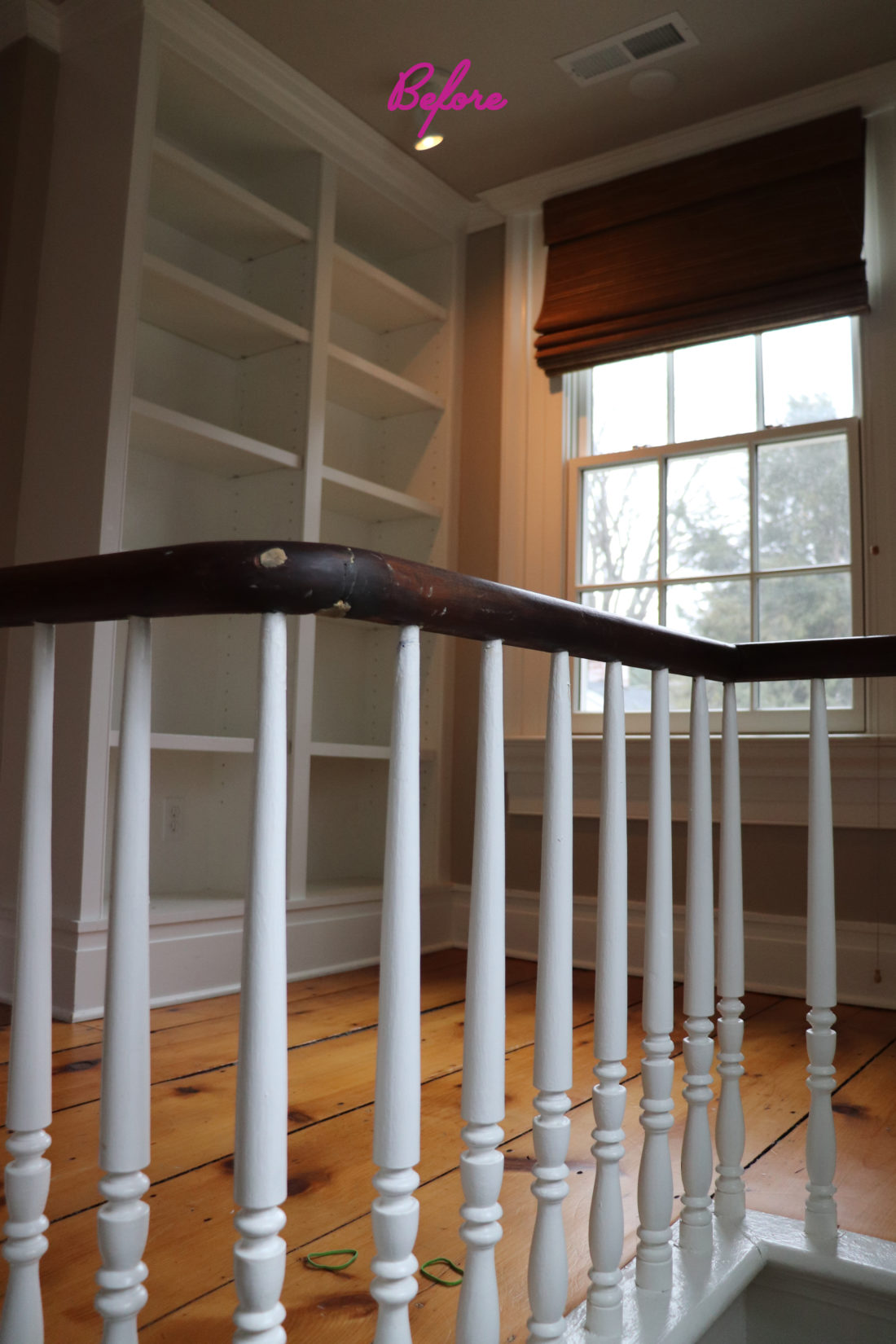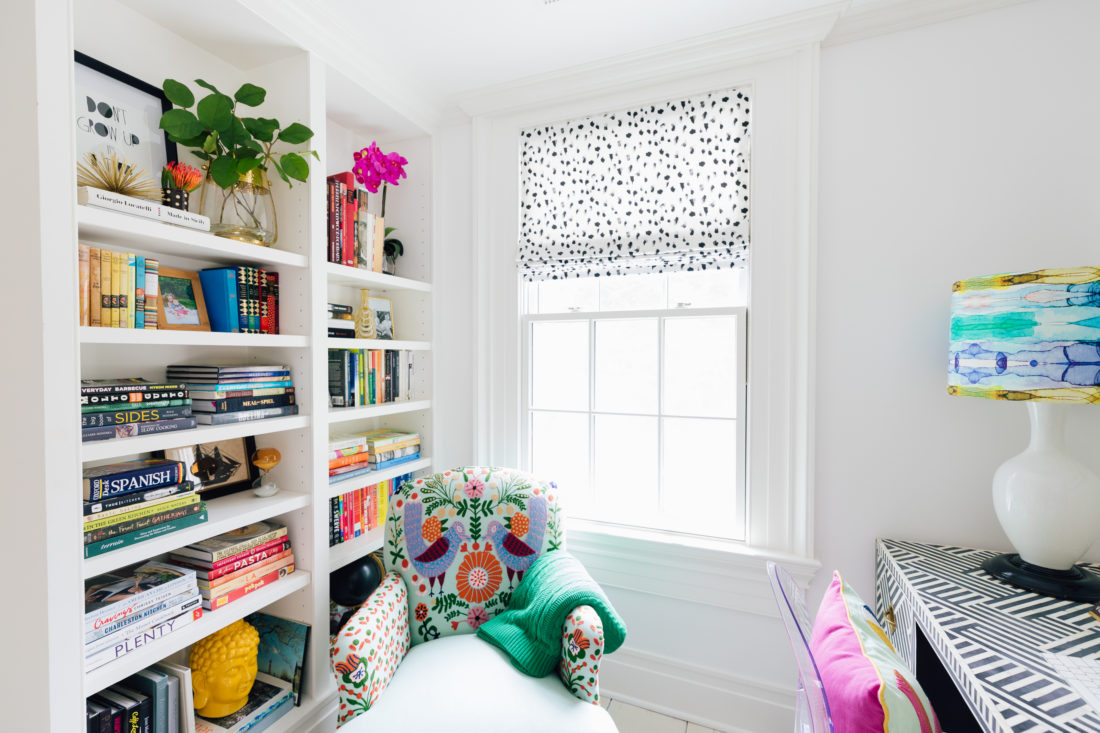 We are building Kyle's office above our new garage, so for the time being Kyle is using this little nook as his workspace. Also don't worry everyone, the desk plaque will be gone as soon as my kid can read…it just gives me a nice chuckle every time I'm working..or responding to crazy people on Instagram. Either, or. Ha! I loved how the bright and layered space turned out. Check out the video below for more about the design process with Prudence!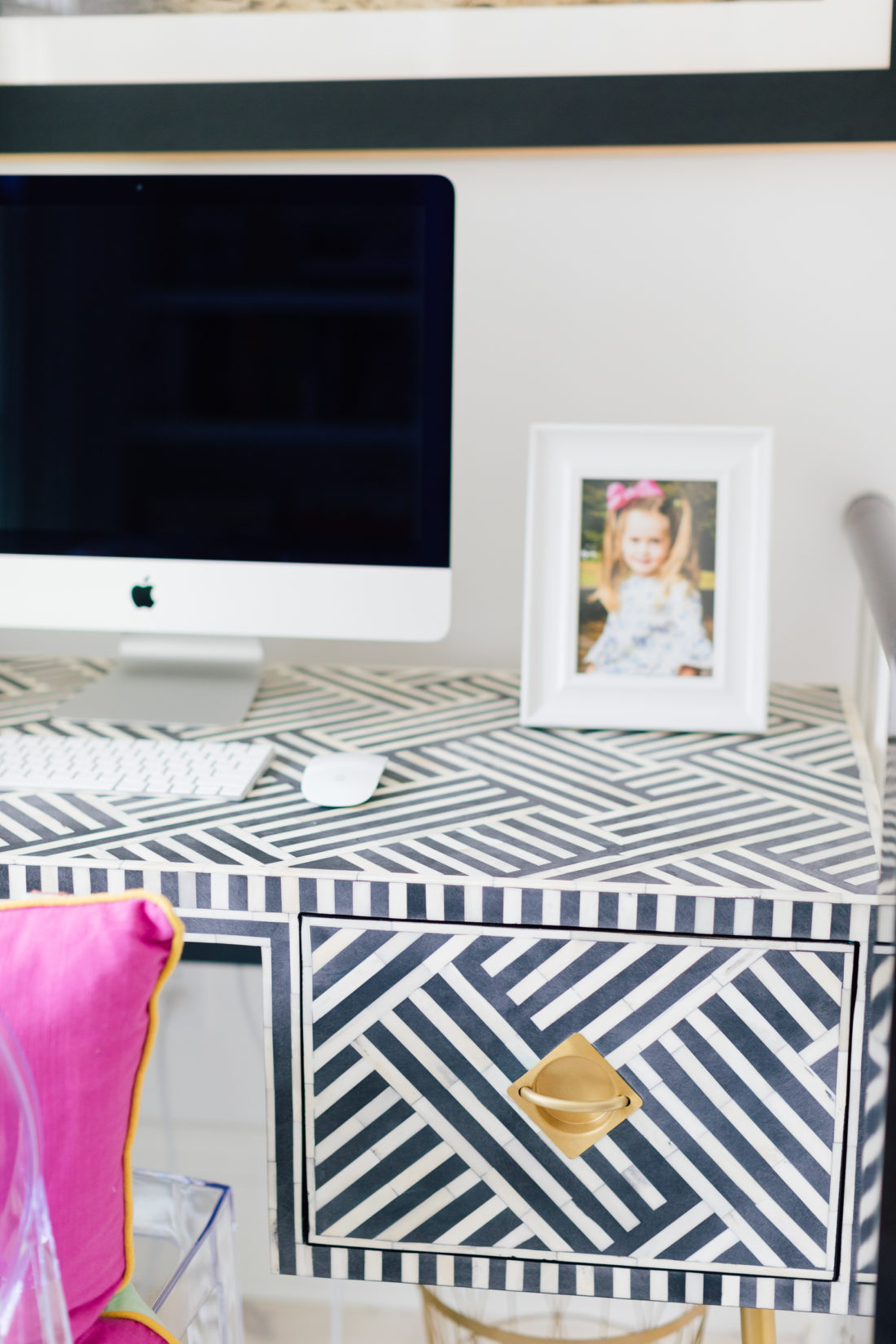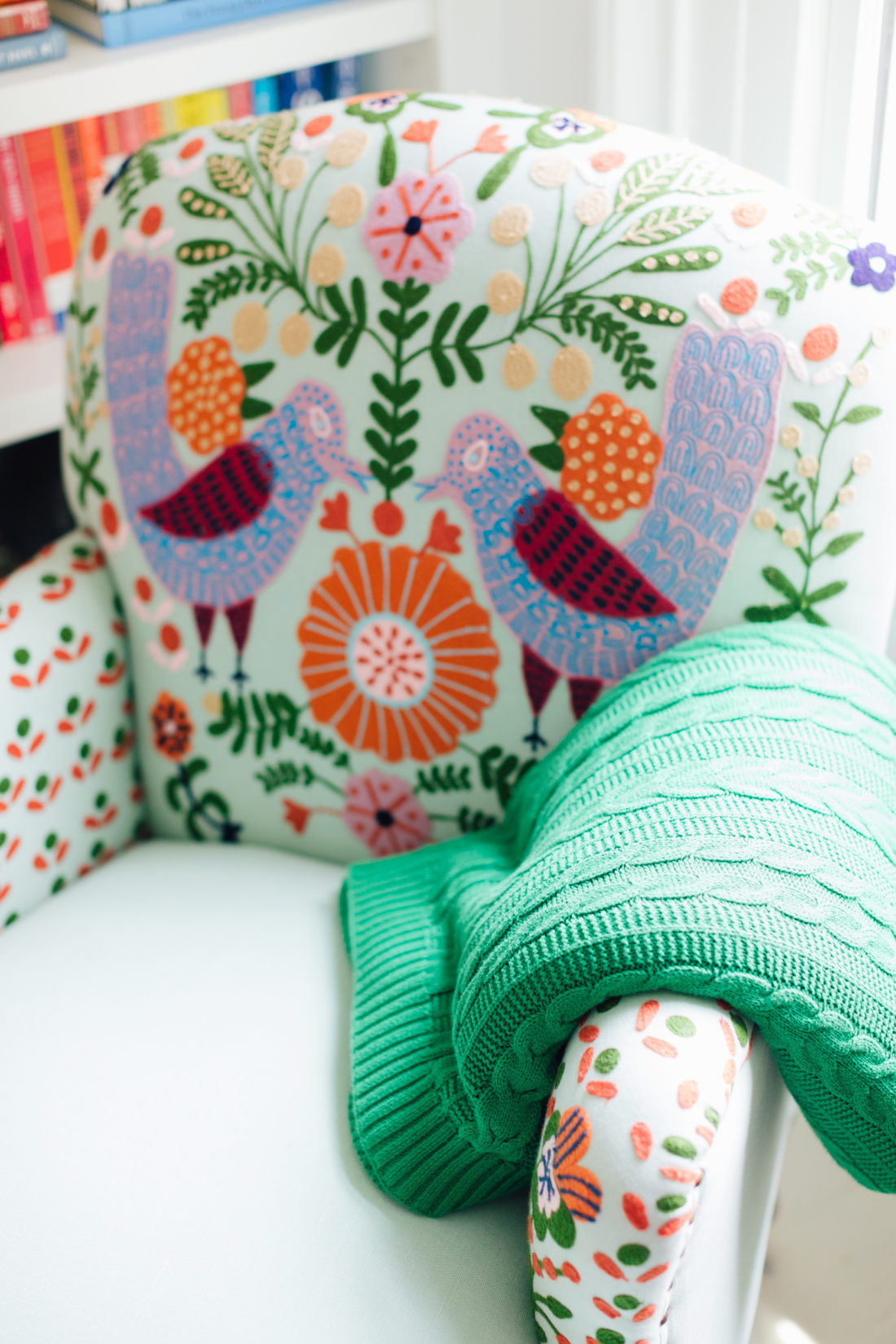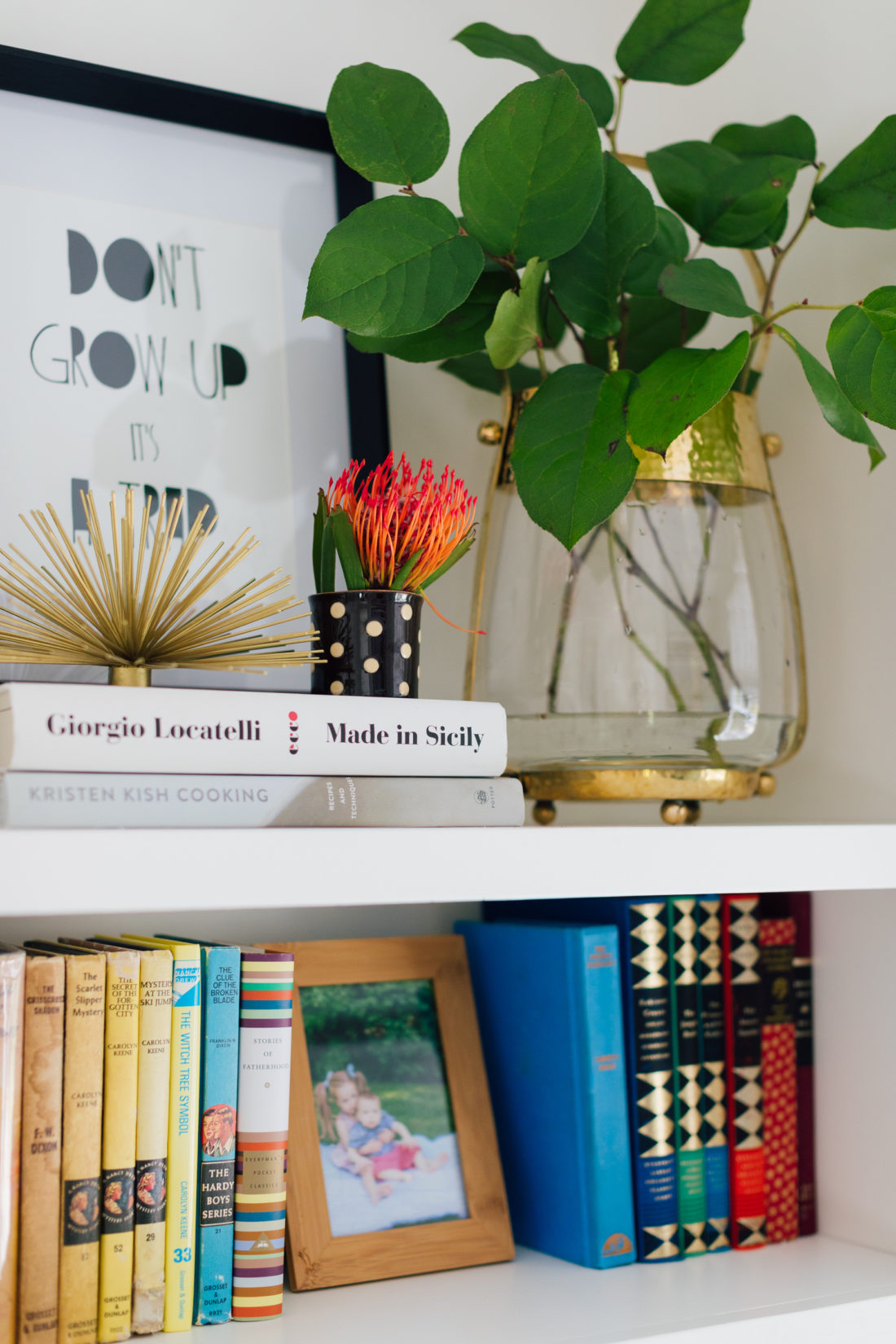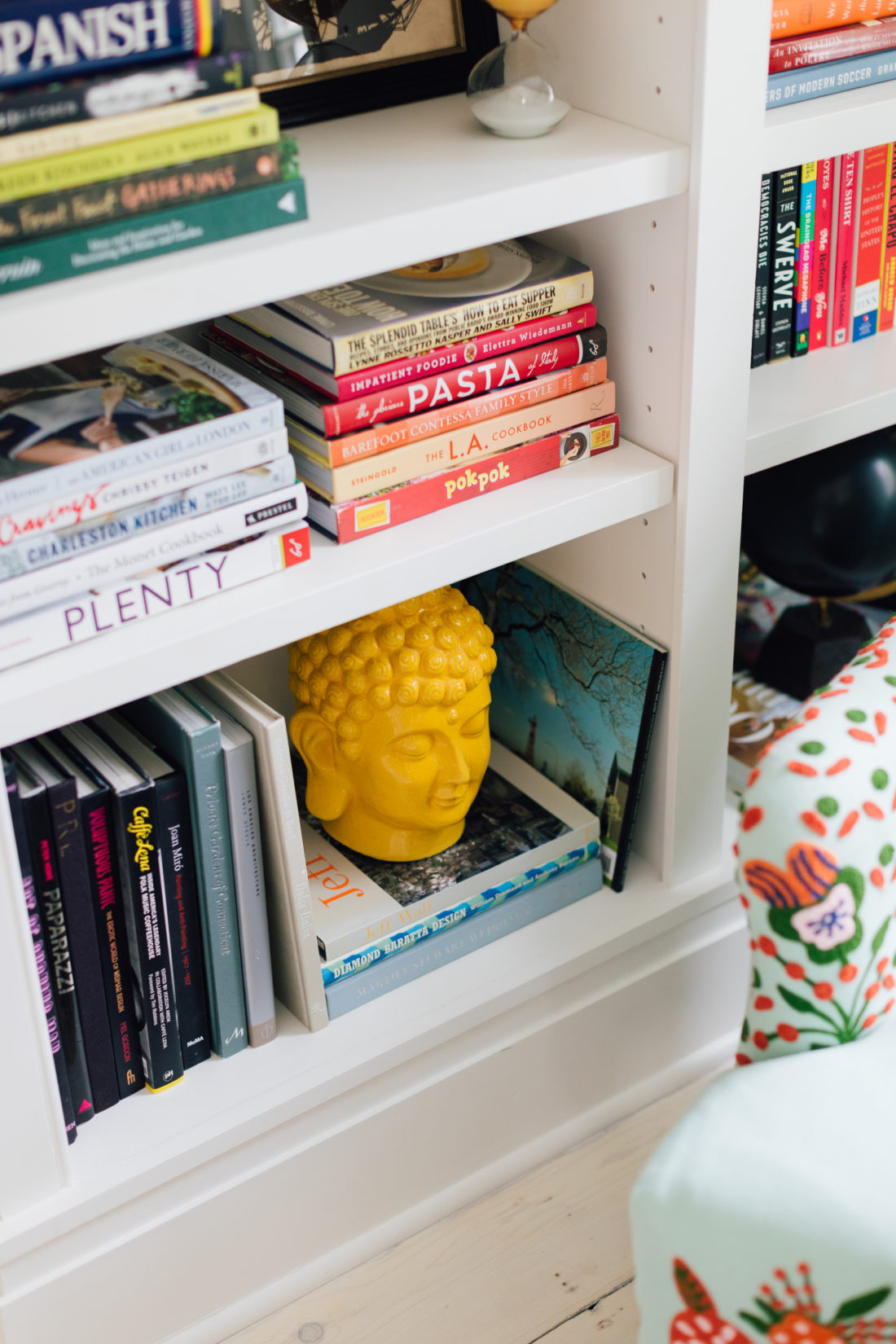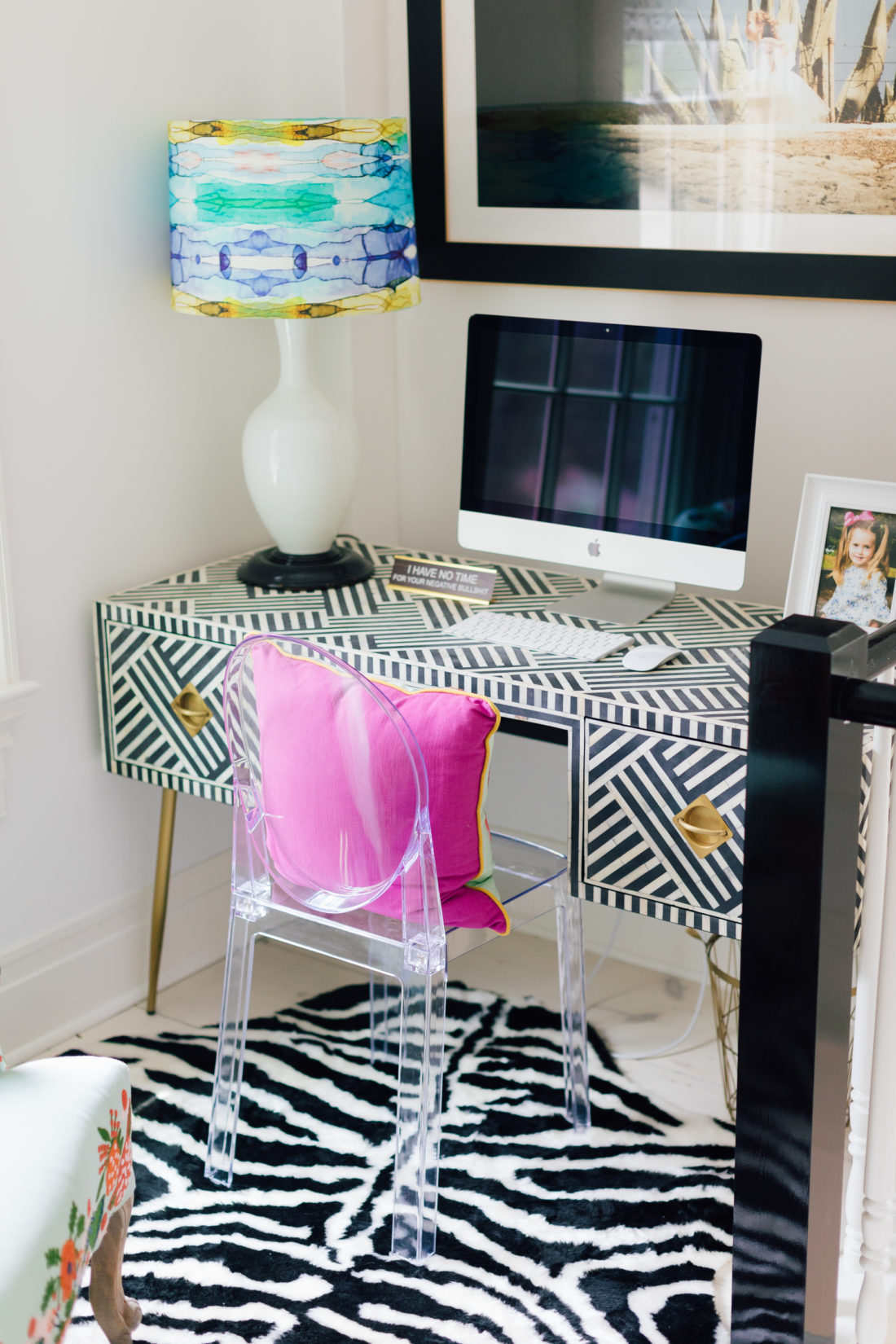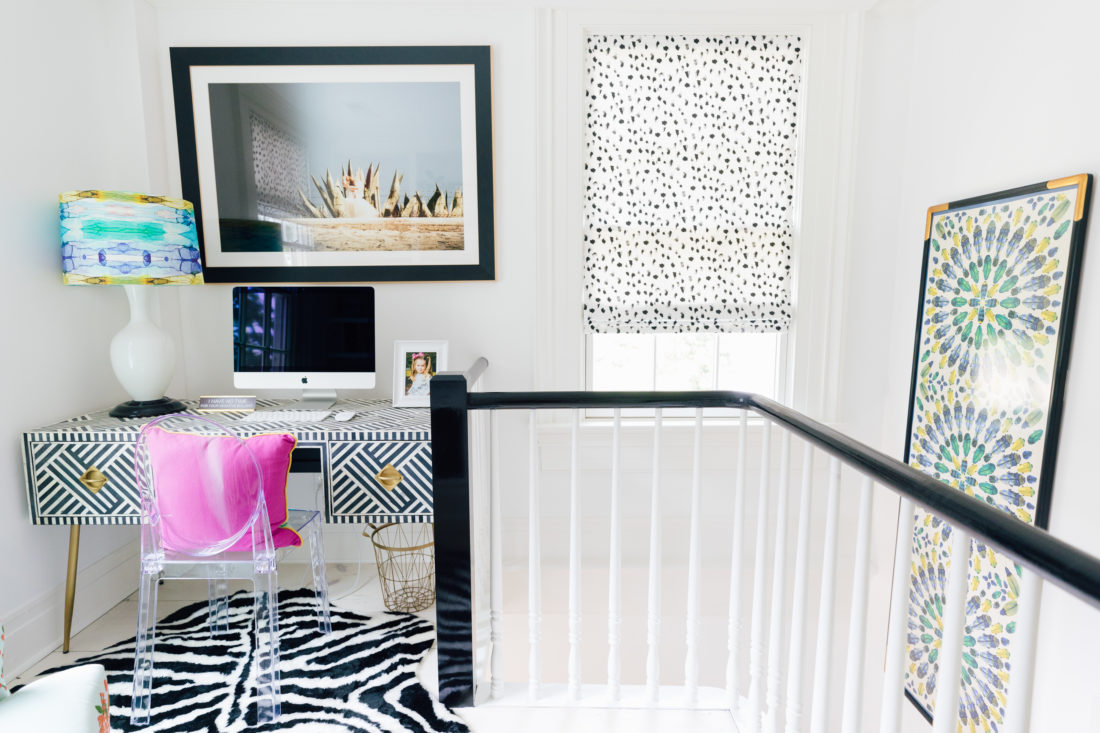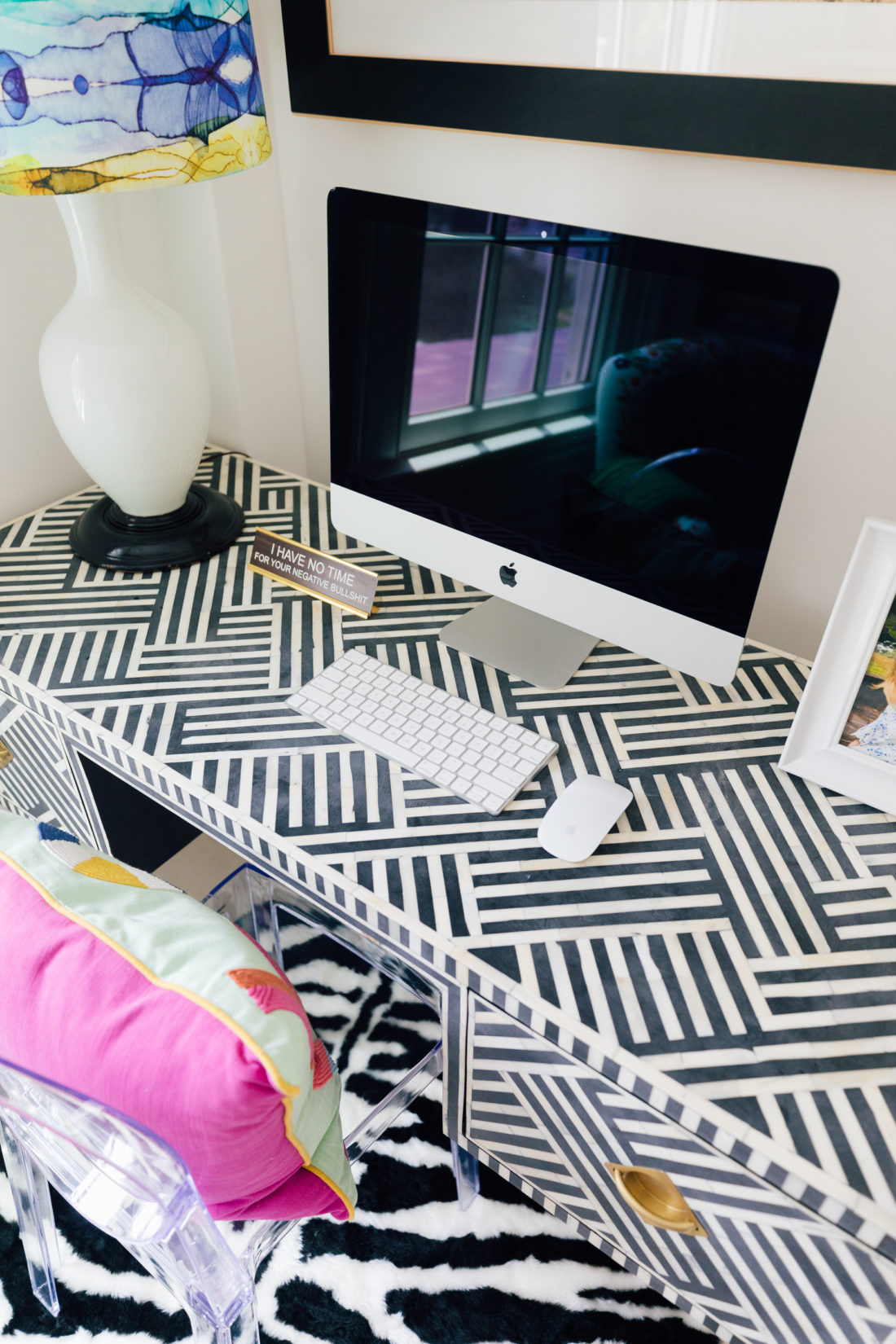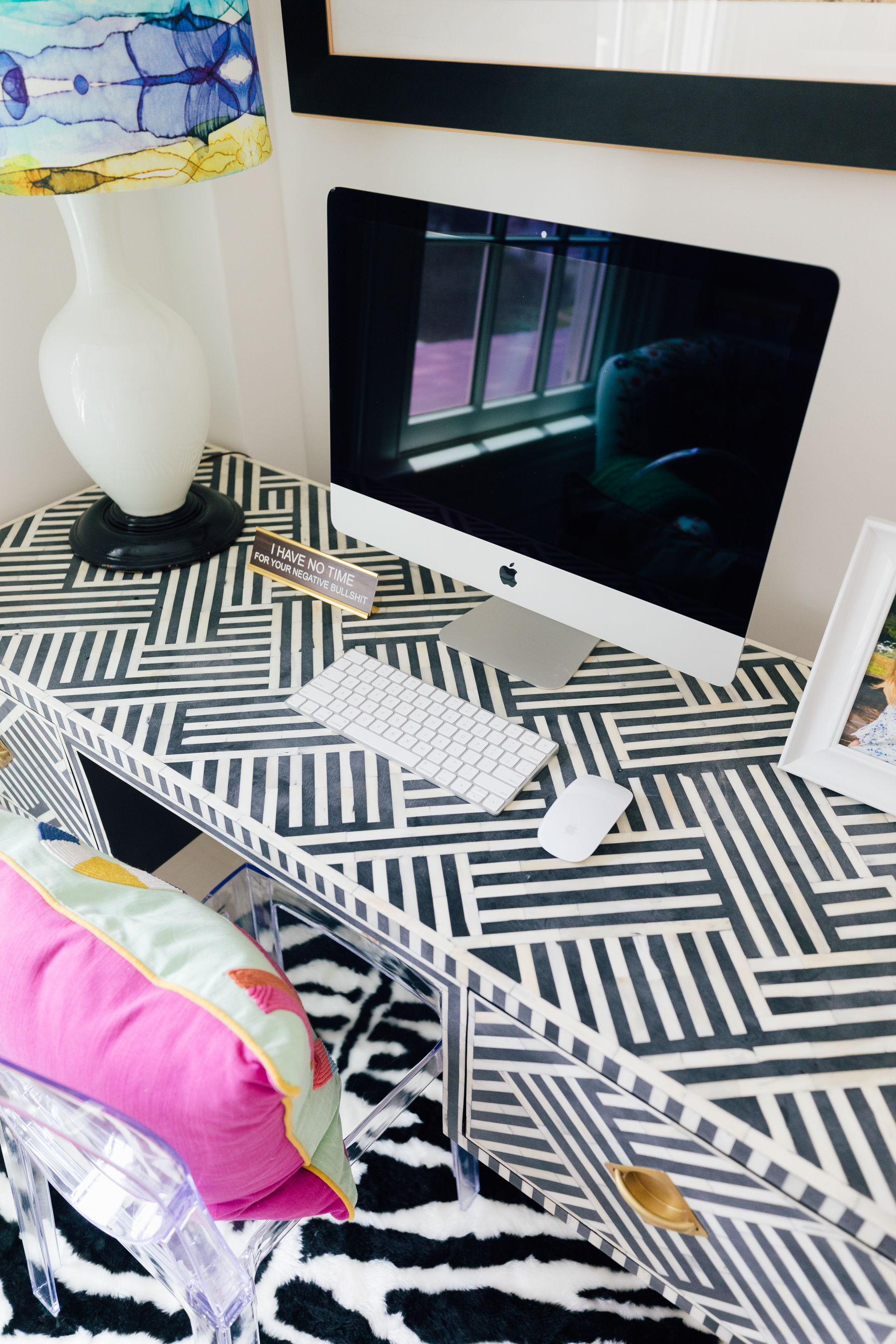 Design Credits
Shop the look…