The following content may contain affiliate links. When you click and shop the links, we receive a commission.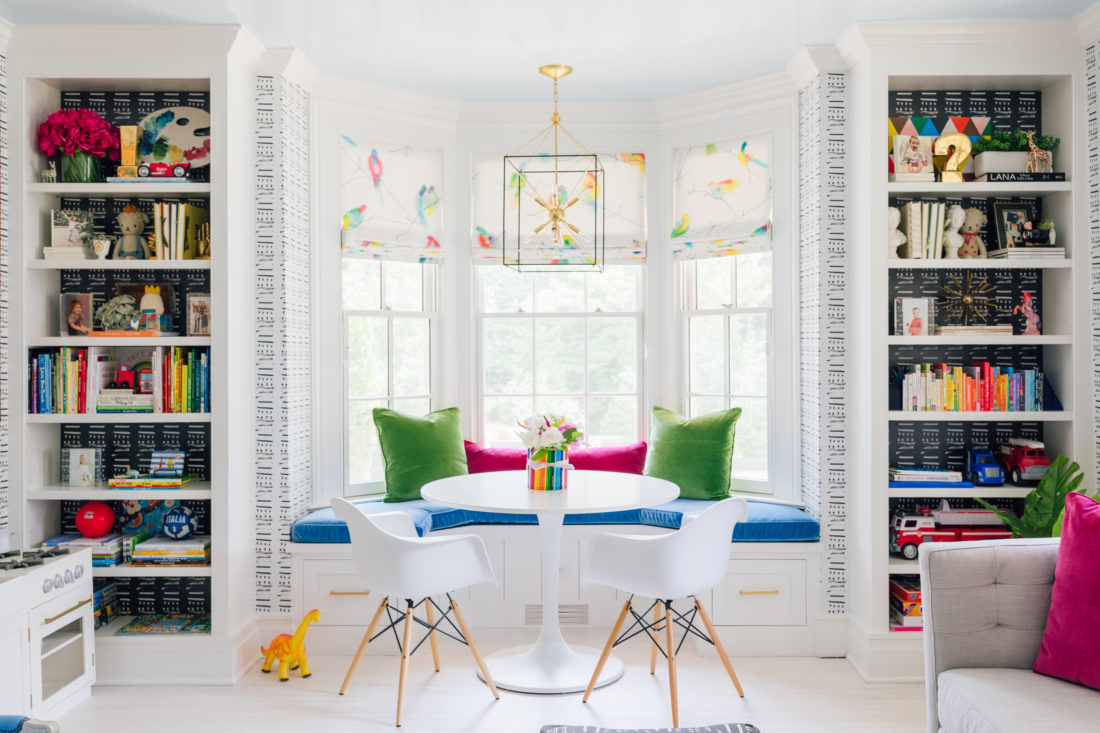 I can't believe the time has finally come to officially reveal the first room in our new home! I wanted to start with the playroom because it's become one of my favorite rooms in the whole house. I absolutely love how it captures the spirit and essence of our family, of my kids, and most of all– of my personal style! Lots of print, color, and brass. Ha! I'll be speaking a lot about her during the next few months of reveals, but I think this first one is the perfect time to applaud Prudence Bailey for knocking this house out of the park!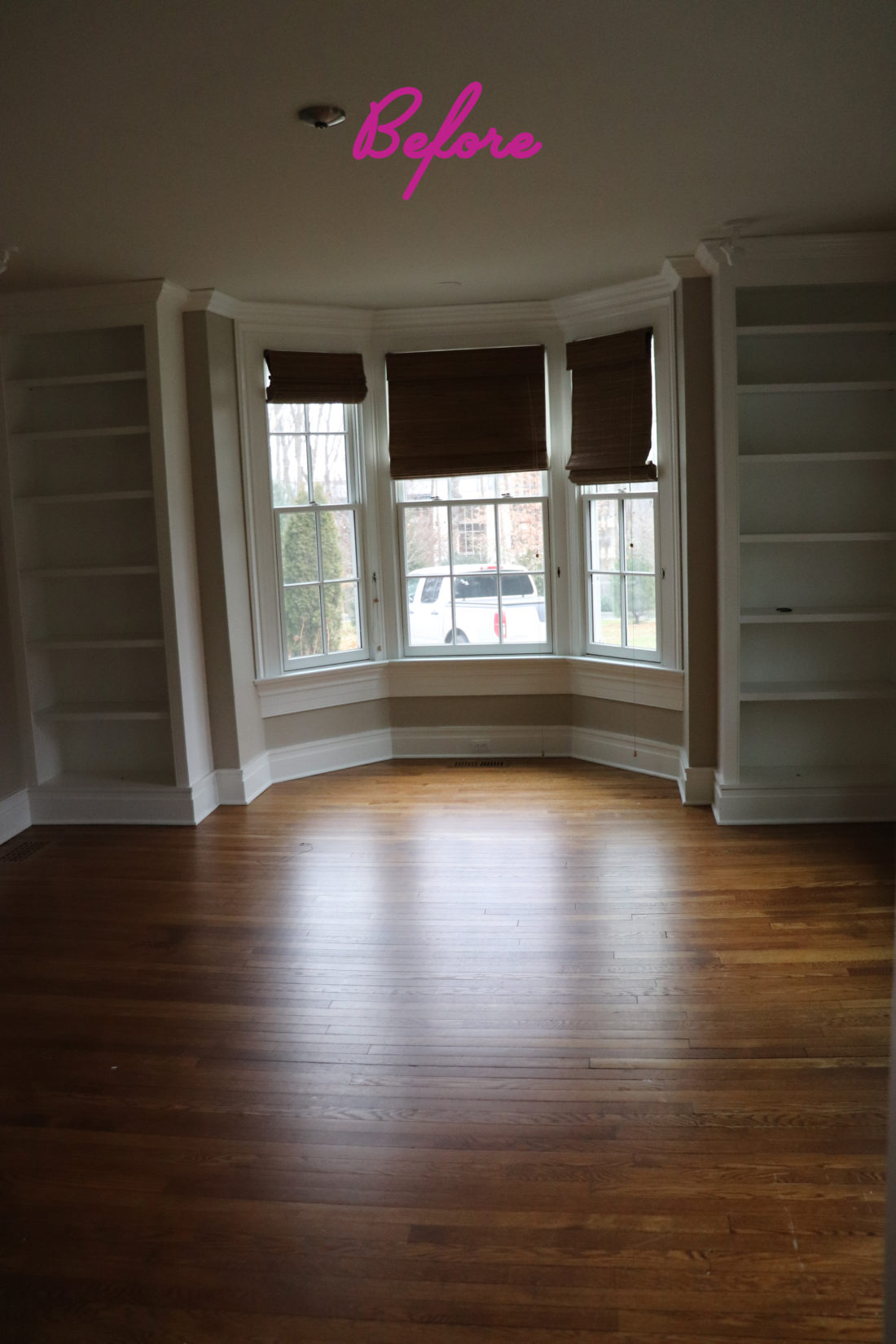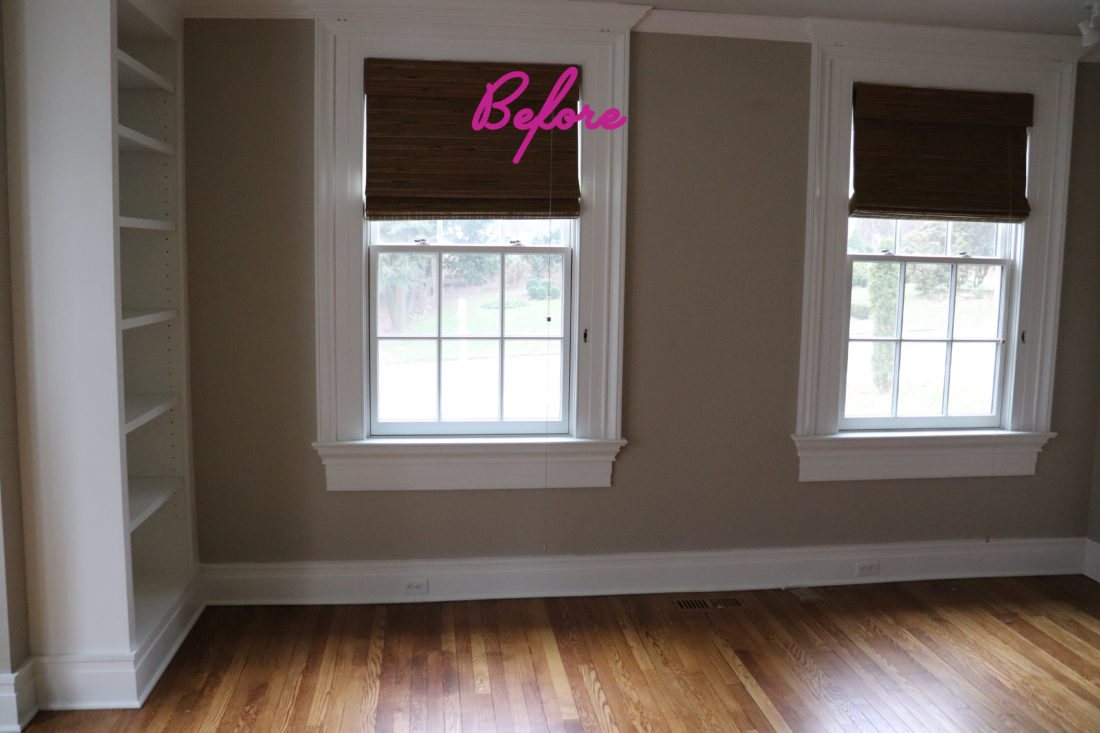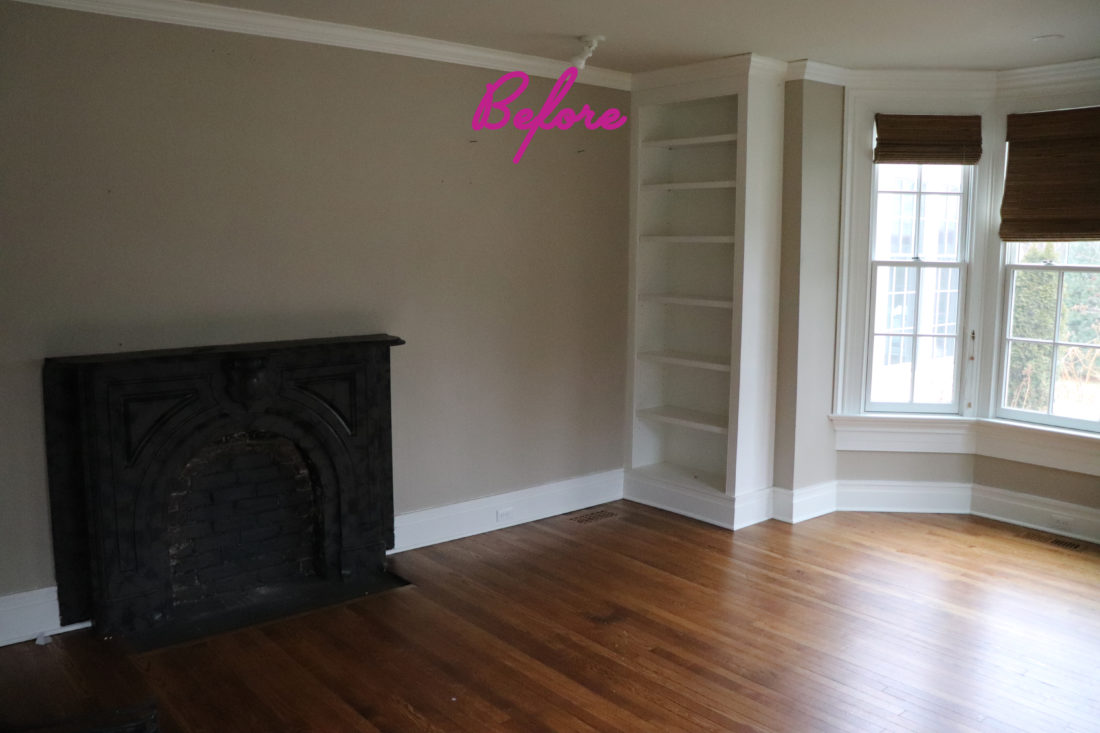 When we bought our home, I knew I wanted to really give it the design love it deserved, and I had never worked with an interior designer before. I knew I needed to find somebody who could help me interpret my vision for the home while also elevating it and sourcing all the most exciting brands and materials. Prudence did all that and more! This has been real labor of love, and I couldn't have done it without her and her amazing associate Whitney. We've had a lot of fun and laughs along the way, too.
We decided to do things a little differently for this house, and film room reveal videos that really go in to depth about our design dilemmas, inspiration for the rooms, and even our favorite elements. Scroll down to watch that– and for the full list of design credits at the end of the post. I also wanted to say a few words about this amazing room first, though! The entire place got a facelift with the lightening of the wood floors. They were achieved by bleaching, and then whitewashing the oak– and I really feel that they gave our historic home a really nice beachy-ness that goes so well with our personal style and makes the whole design concept feel a lot fresher. For our entire home, we got paint and hardware from Ring's End (an awesome local company!), and I'm really excited to reveal all their amazing finishes room by room. I have a lot of white in our home, and the color we chose for all of it is Chantilly Lace, by Benjamin Moore. The incredible high gloss ceiling in this room was also sourced from Ring's End. I also have to shoutout the incredible Kerri Rosenthal wallpaper. It has just made this entire design concept a million times better and cooler. I cannot say enough about her incredible business and their ultra-cool design materials. Check out her wallpapers and fabrics if you're looking to add some real style to your space! She has endless prints– all based on her paintings!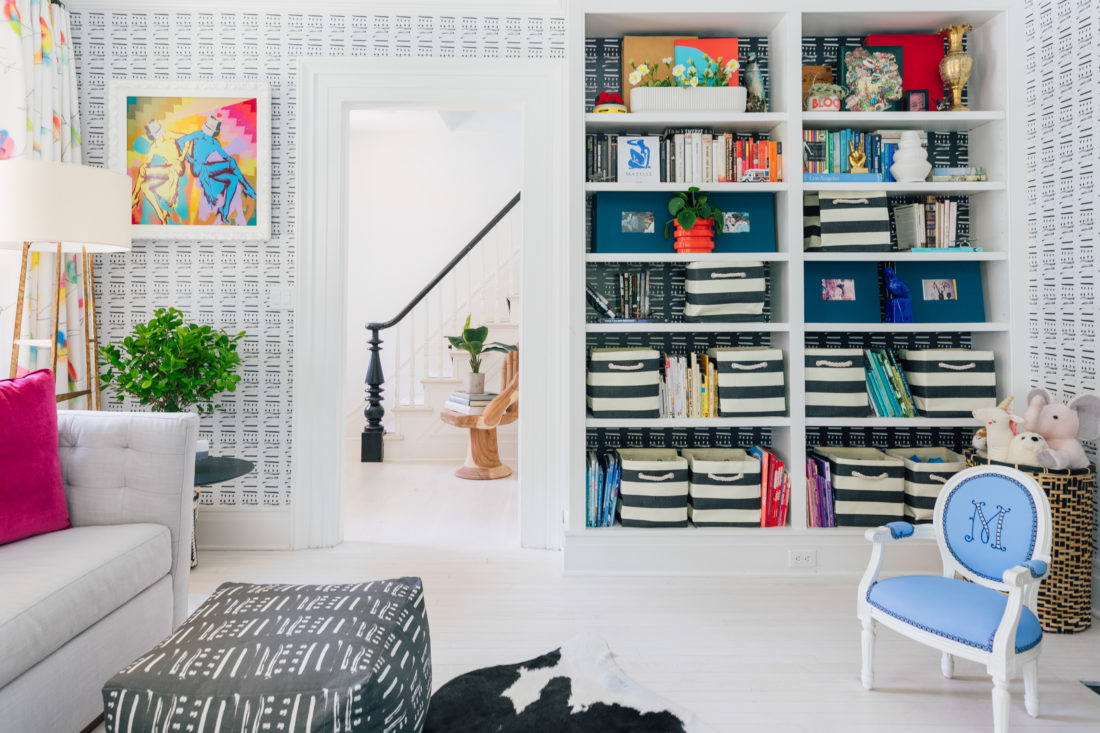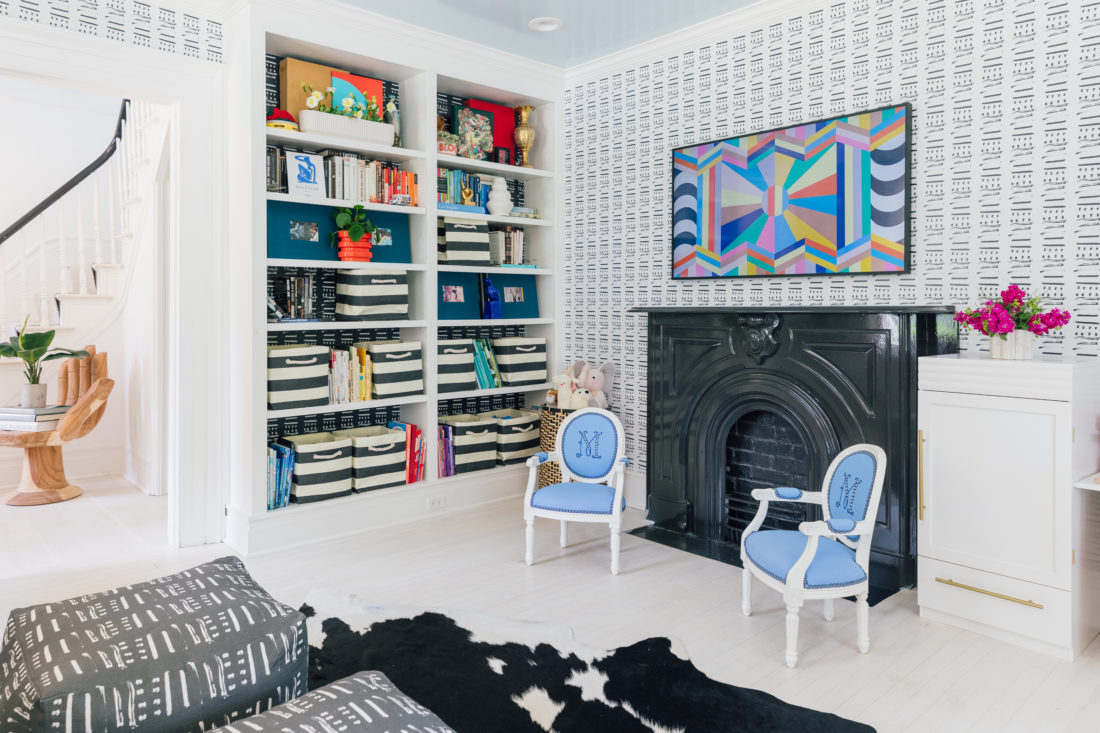 And then the FABRICCCCC for the curtains. I cannot. It's Flat Vernacular, and just so beyond– the print makes my heart happy every time I walk in this room. We have a running theme of birds throughout this home, and I just fell in love with this fabric the moment I saw it. Two really personal touches to the room– that our family will have for generations to come– are the adorable Little Sits custom chairs for Marlowe and Major, and the Sarah Otts Portraits. Both are so elegant, beautiful, and playful– and timeless, really. I can't wait to see how my kids utilize them in their own homes one day. I'll let you watch the video and check the pictures out for yourself, but please share your favorite part of this room in the comments below!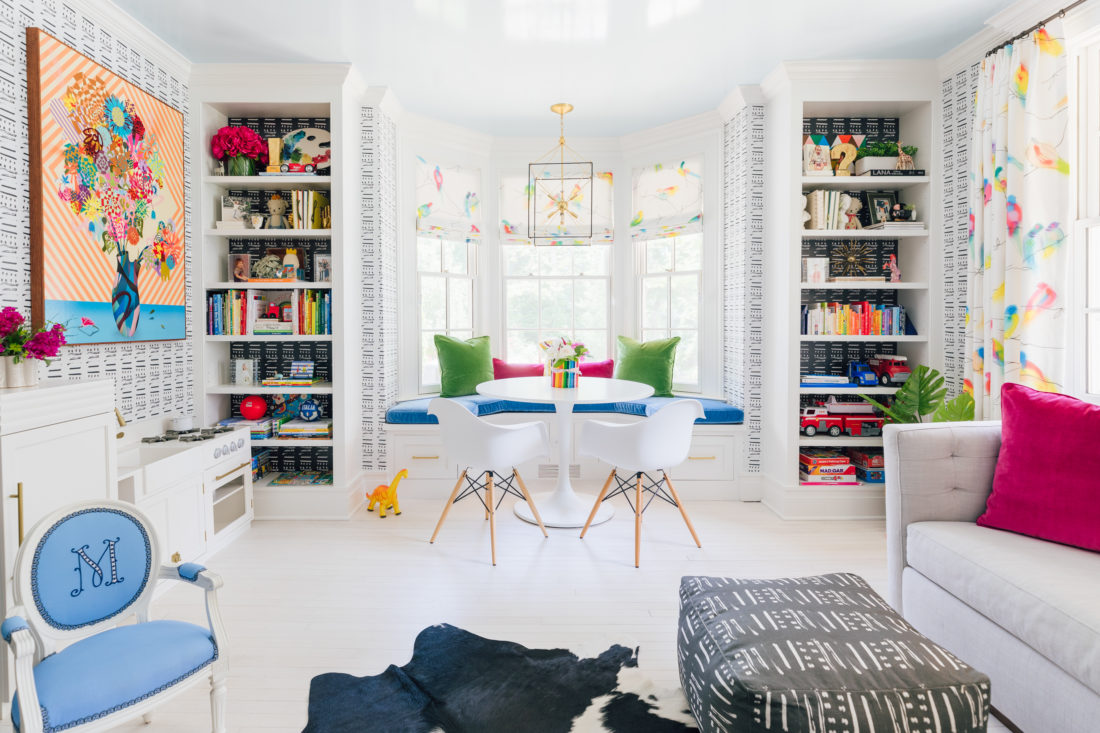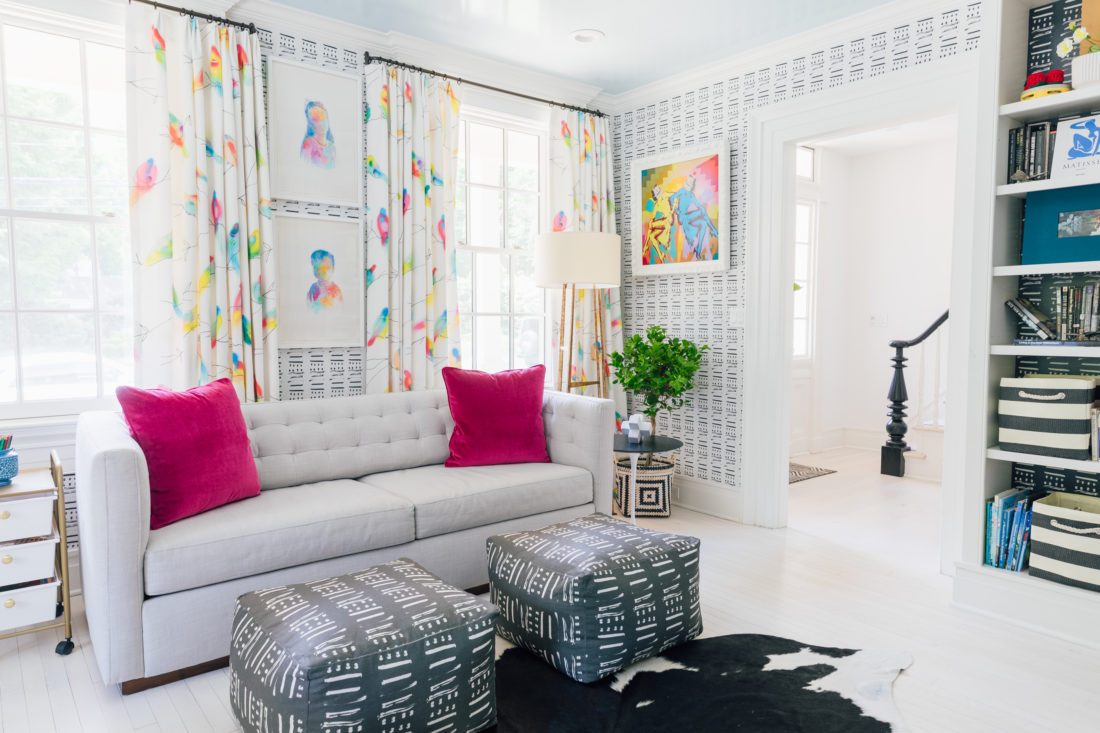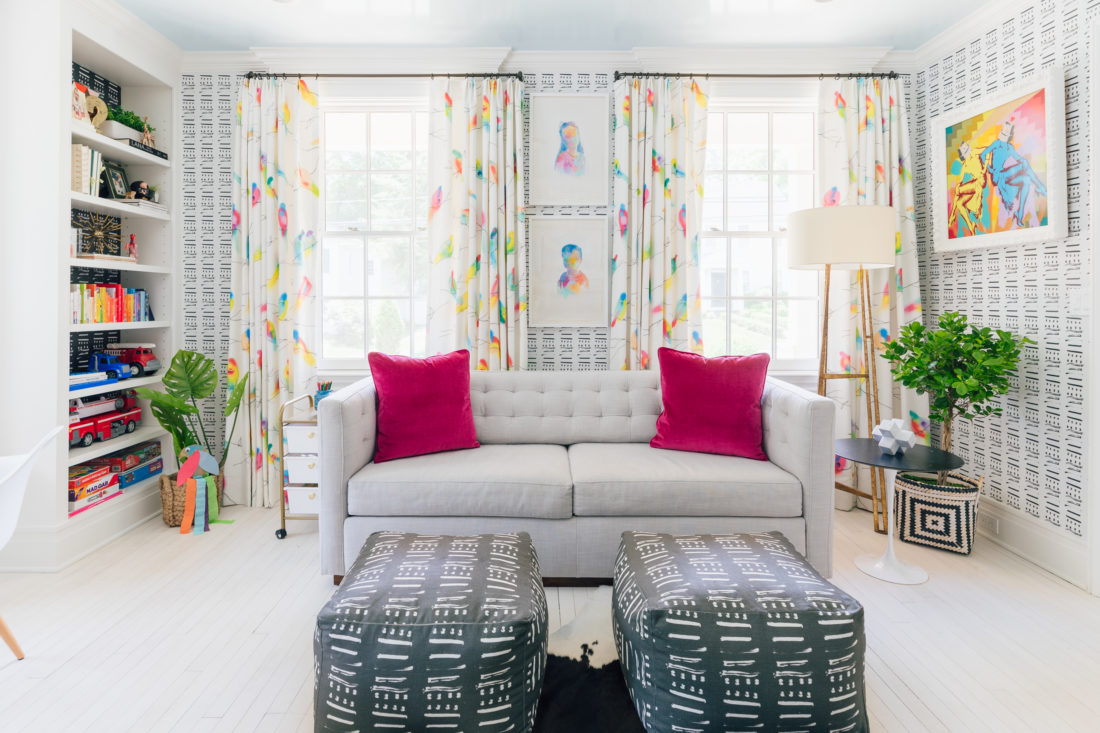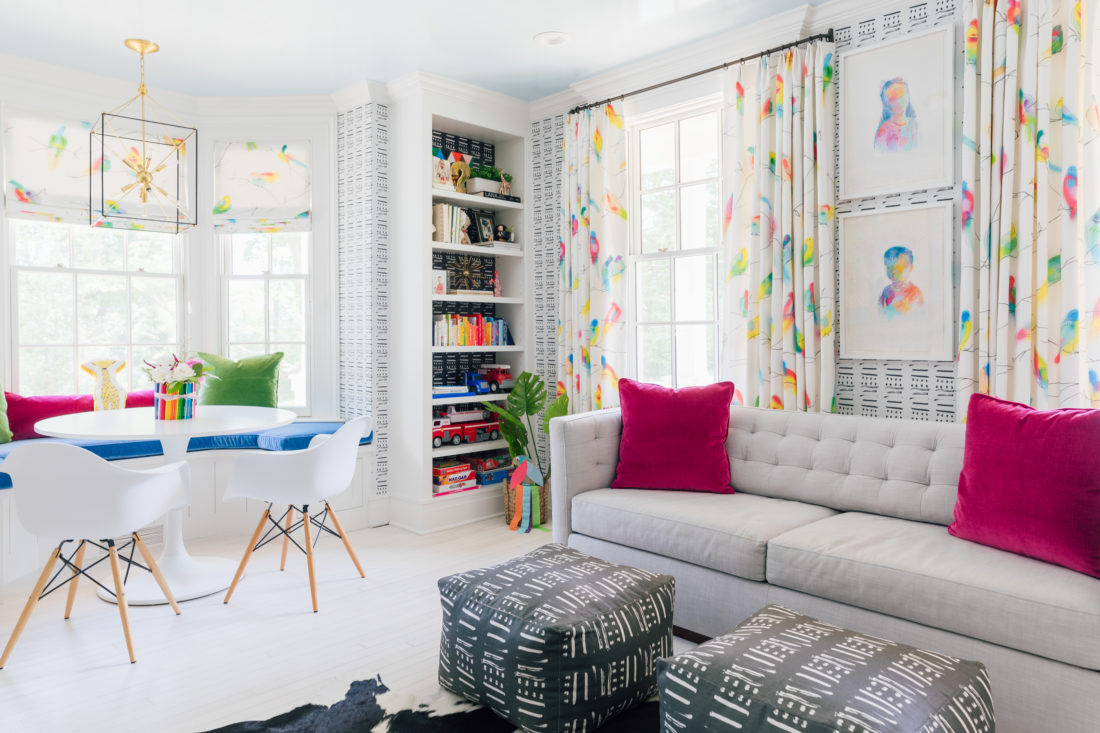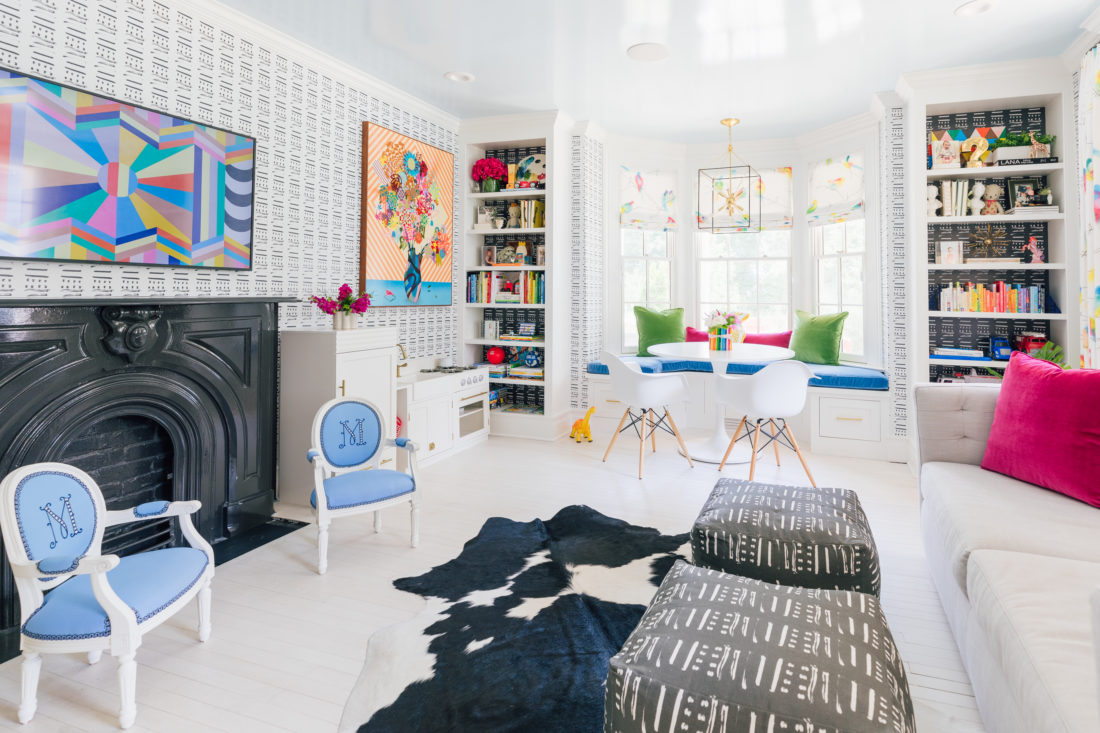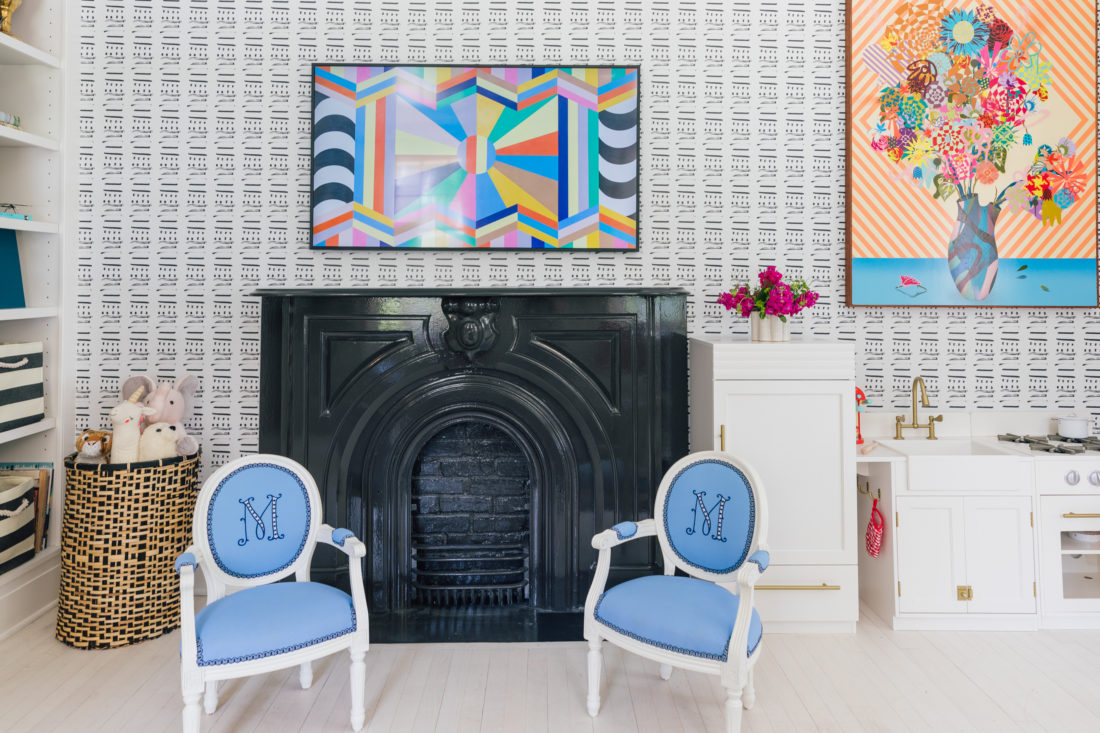 Design Credits…
Shop the look…