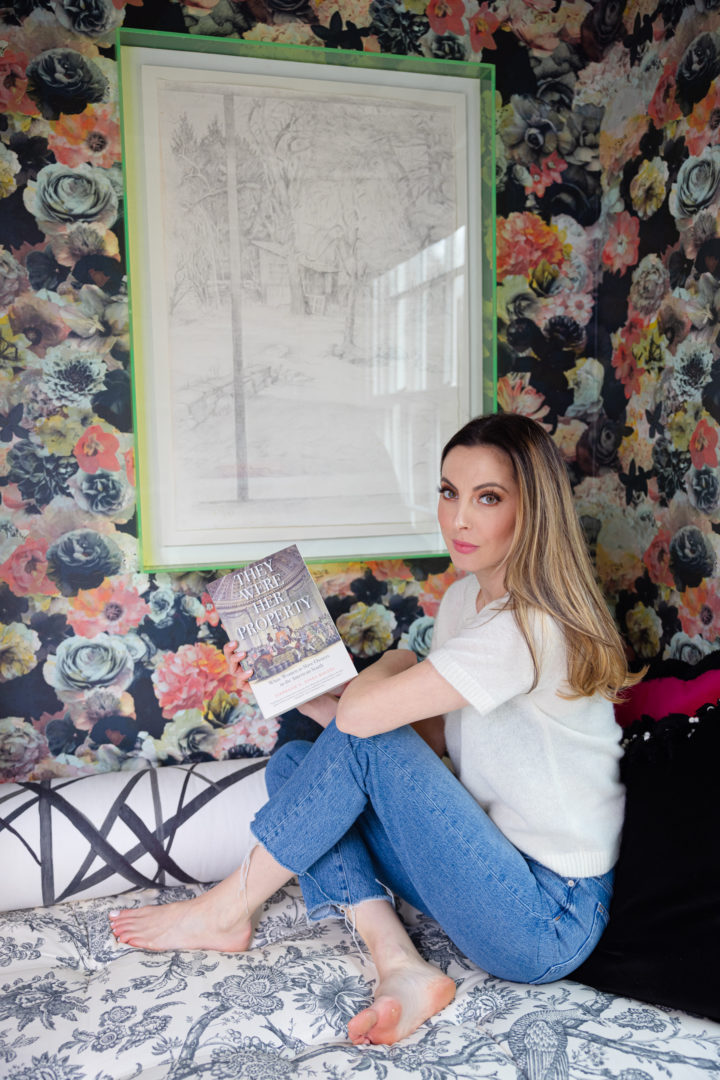 Happy Martin Luther King Jr. Day! I'm taking today to really self-reflect on how I can do better to be actively Antiracist in my life. I've realized over the past year that if I'm not actively working to be a part of the solution, then I remain a part of the problem. And I know that if I truly want to ally my BIPOC community, then I need to be continually educating myself and facing hard truths about White Supremacy. I thought today would be the perfect day to introduce the latest installment in my HEA Antiracism Reading Book Club. This month, we are reading They Were Her Property by Stephanie Jones-Rogers.
This book examines the role of the White Woman in slave culture, and exposes just how active white women were in the culture of the times in upholding White Supremacy. As I examine my role as a white woman in culture today, it's important to me to understand my whiteness in a historical context, and I'm really looking forward to exploring that more with this book. As per usual with this book club, I expect this month's reading to be challenging– but I'm looking forward to pushing myself further outside my comfort zone. I hope you join me on this journey!
I've tried to do Book Club meetups on IG Live, and even in a dedicated (and private) Facebook Group, but sadly I haven't gotten many people to join in the discussion with me. It's really important to me not to center myself in these discussions and surrounding this topic, so I've made the decision to end the discussion groups. It's just not a discussion if there is only one person discussing! LOL. I'm sad about this because I was really looking forward to the discussion portion of this book club, but I'll add my thoughts to the book club blog posts after reading the book instead. Then I'll give you all a heads up on IG that this blog post has been updated. I hope you read along with me and share your thoughts in the comments as well!
Photographs by Julia Dags | Happily Eva After, Inc. © 2021 All Rights Reserved