The following content may contain affiliate links. When you click and shop the links, we receive a commission.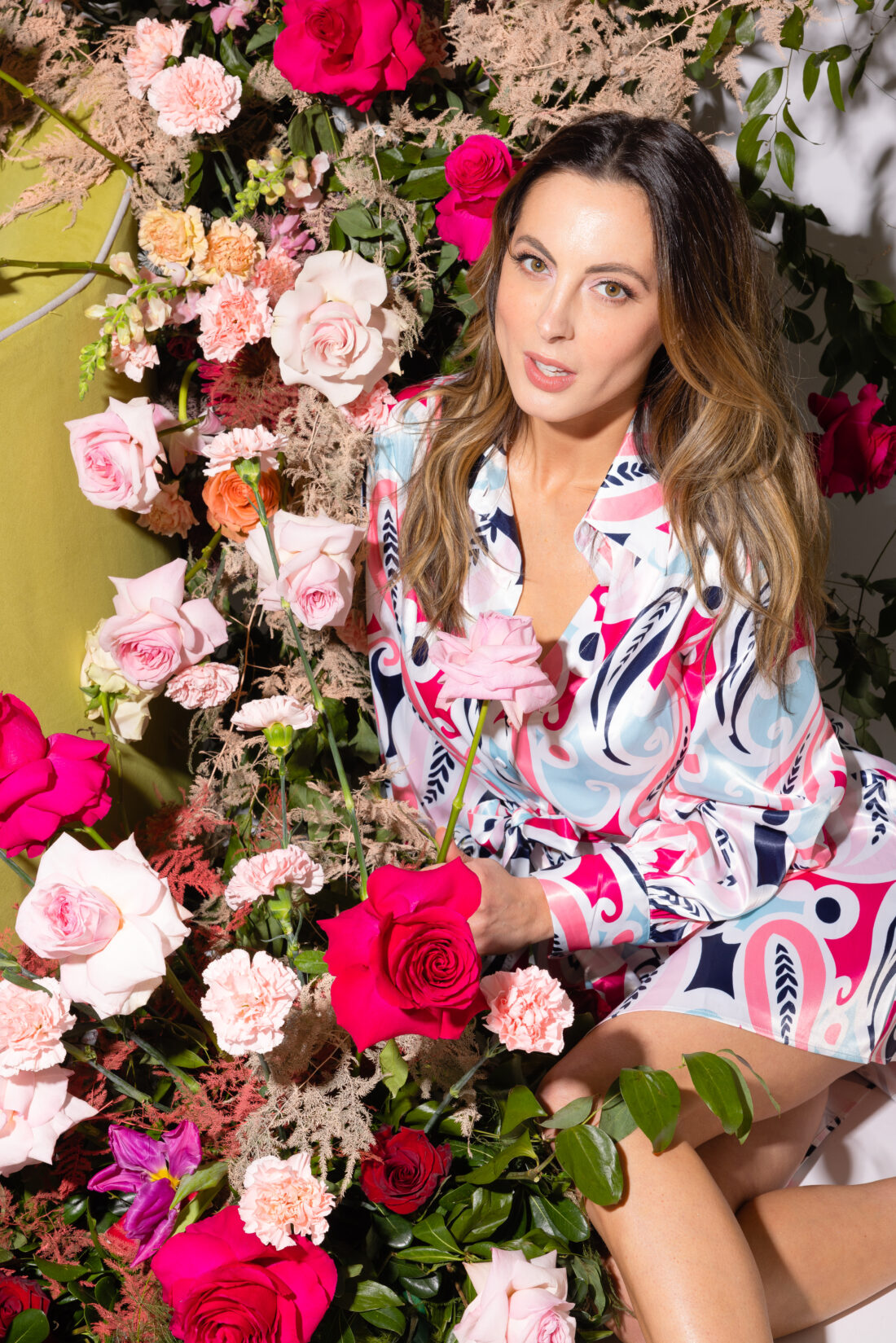 Today is the day that we officially get to show you all angles of the new Happily Eva After Collection 'La Femme Èlectrique' Series! As I mentioned in my last blog post, this collection is all about celebrating the energy and vibrance of femininity in all its many forms…especially as we come out of a long, hard winter. I wanted this collection to embody the hope and joy of Spring– and the new beginnings that it promises. I absolutely love how this series turned out, and I hope you do too! The collection will launch on Thursday, February 17th, at 12pm EST. You can CLICK HERE to sign up to be a HEA Insider and get early access 1 hour before the general public! As with our last series, this one is limited edition and will not be restocking ANY pieces or sizes, so make sure you grab the ones you want when they become available.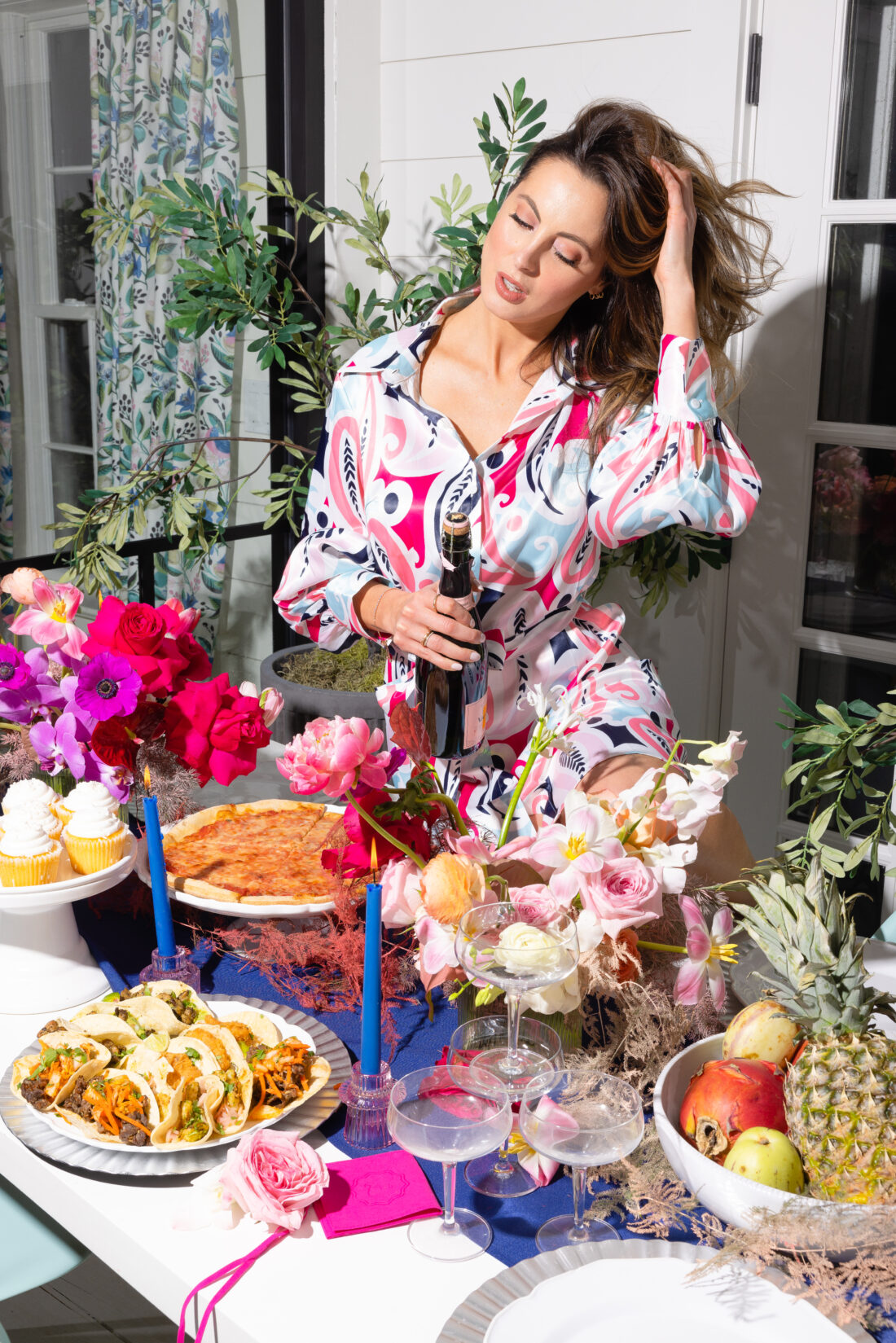 Below is our official Lookbook Video, which shows you some of the pieces in motion! You can also take a look at the line sheet, which breaks down the pricing for all the pieces. As a reminder, the clothing is available in sizes XS-3X. The bathing suit is available in sizes XS-4XL. Scroll down more for my own take on what I love about each piece!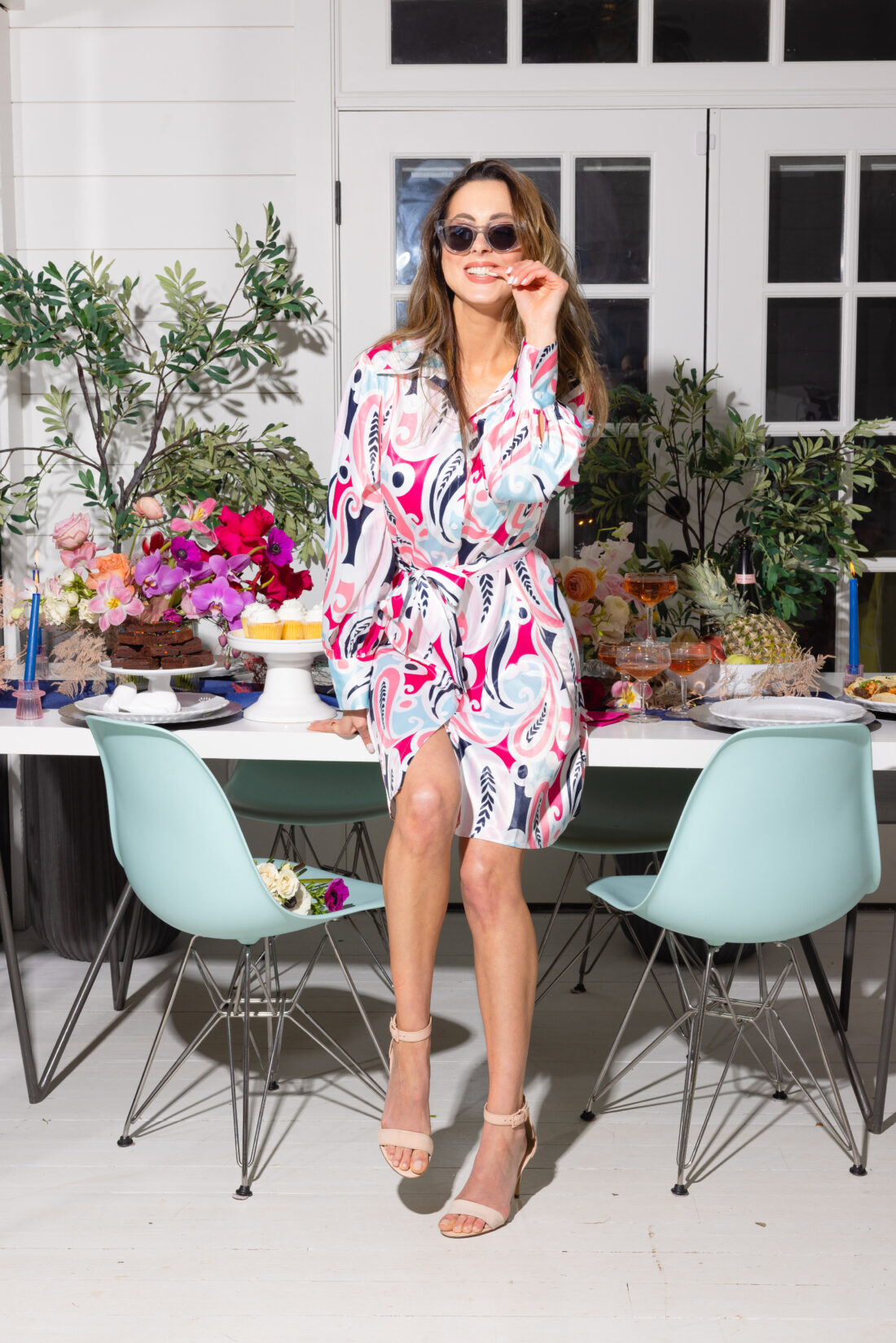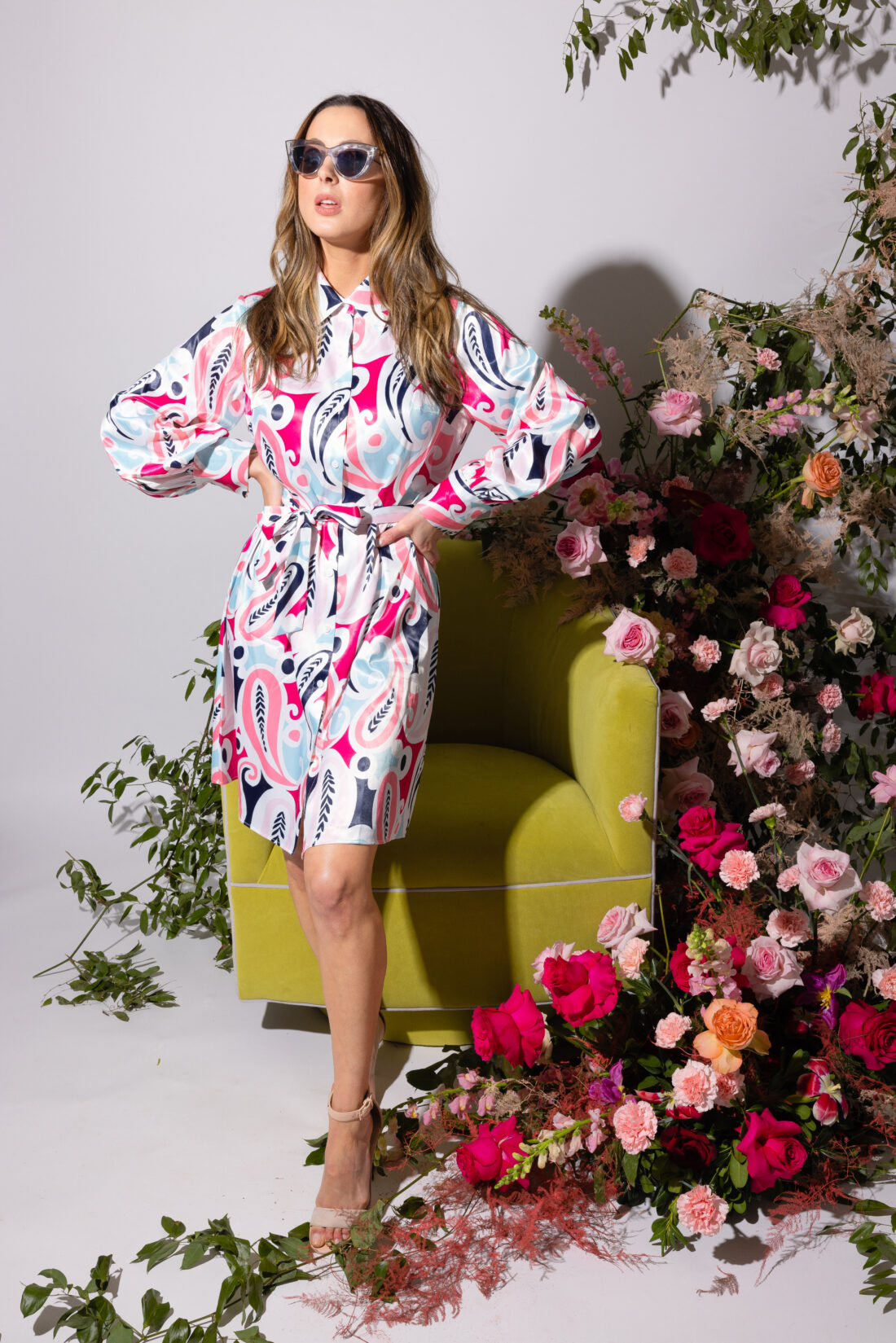 The MARLOWE Dress
Ahhhh this dress! The first thing I envisioned when designing this dress was making a piece that felt like a party dress but was easy to throw in a bag for a weekend getaway, and could be styled multiple ways…even as a bathing suit coverup! I knew I wanted the bathing suit to have the same print as the dress, and I LOVE the look of a matchy-matchy pool or beach moment. I am obsessed with how this dress does double duty. I was also really inspired by the super Mod prints that are coming back into fashion. I ended up designing this fresh and fun paisley print with an ultra-chic print studio in Paris, and I'm LOVING how it turned out. It feels modern and joyful, and the colors are so fun!
Let's talk about the fit. I LOVE the fit on this dress. It comes with a self-printed belt so you can add some shape, but it's a great swing shape without the belt too! The sleeve has a bit of a bell. It's meant to blouse a bit for that ultra-femme look. I did NOT want this dress to feel tight, since you can adjust the cinch with the belt, so it's a bit roomier in the fit, which I think feels more elegant. I've seen this dress on so many body types now, and I'm telling you, it makes everyone look BANGIN.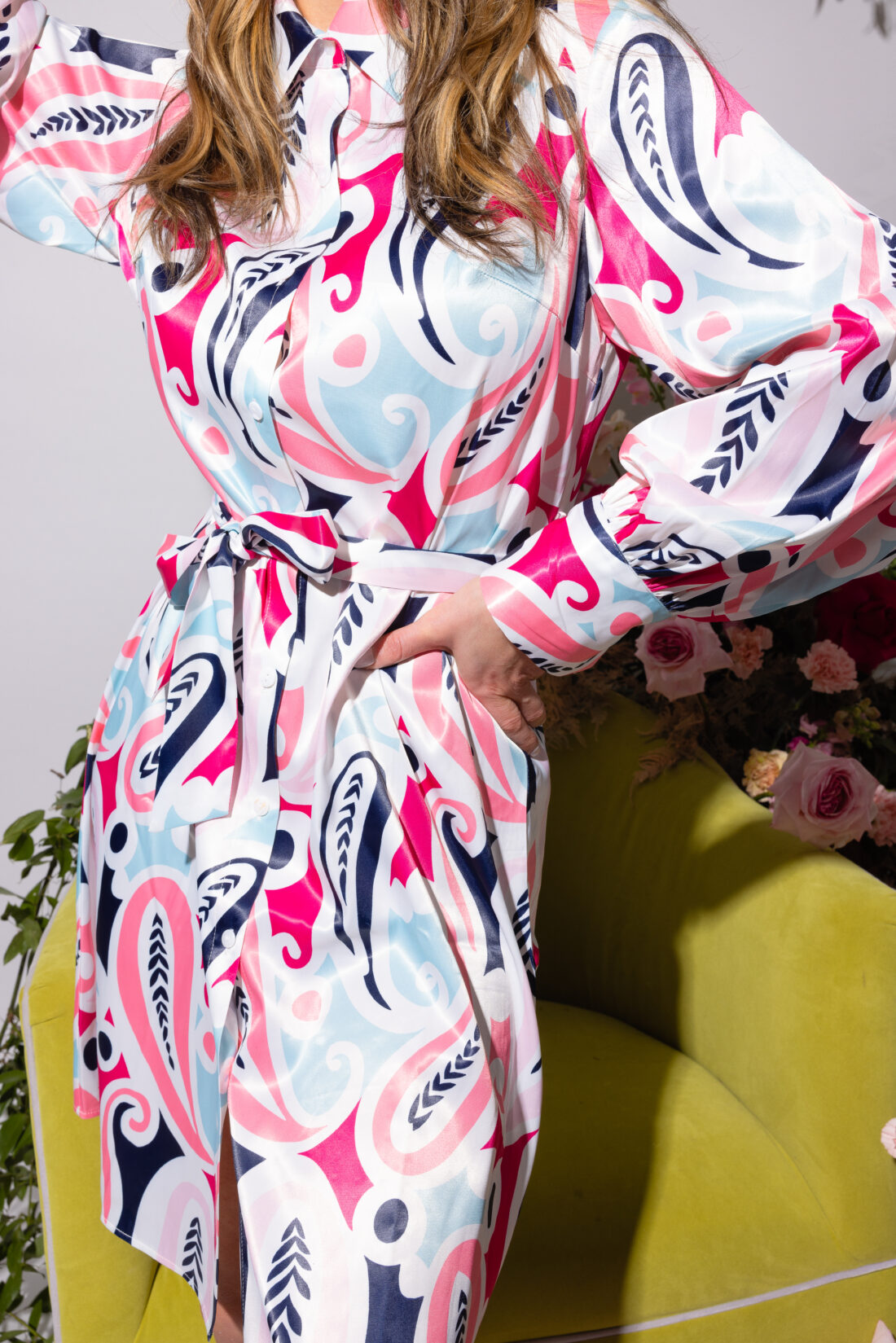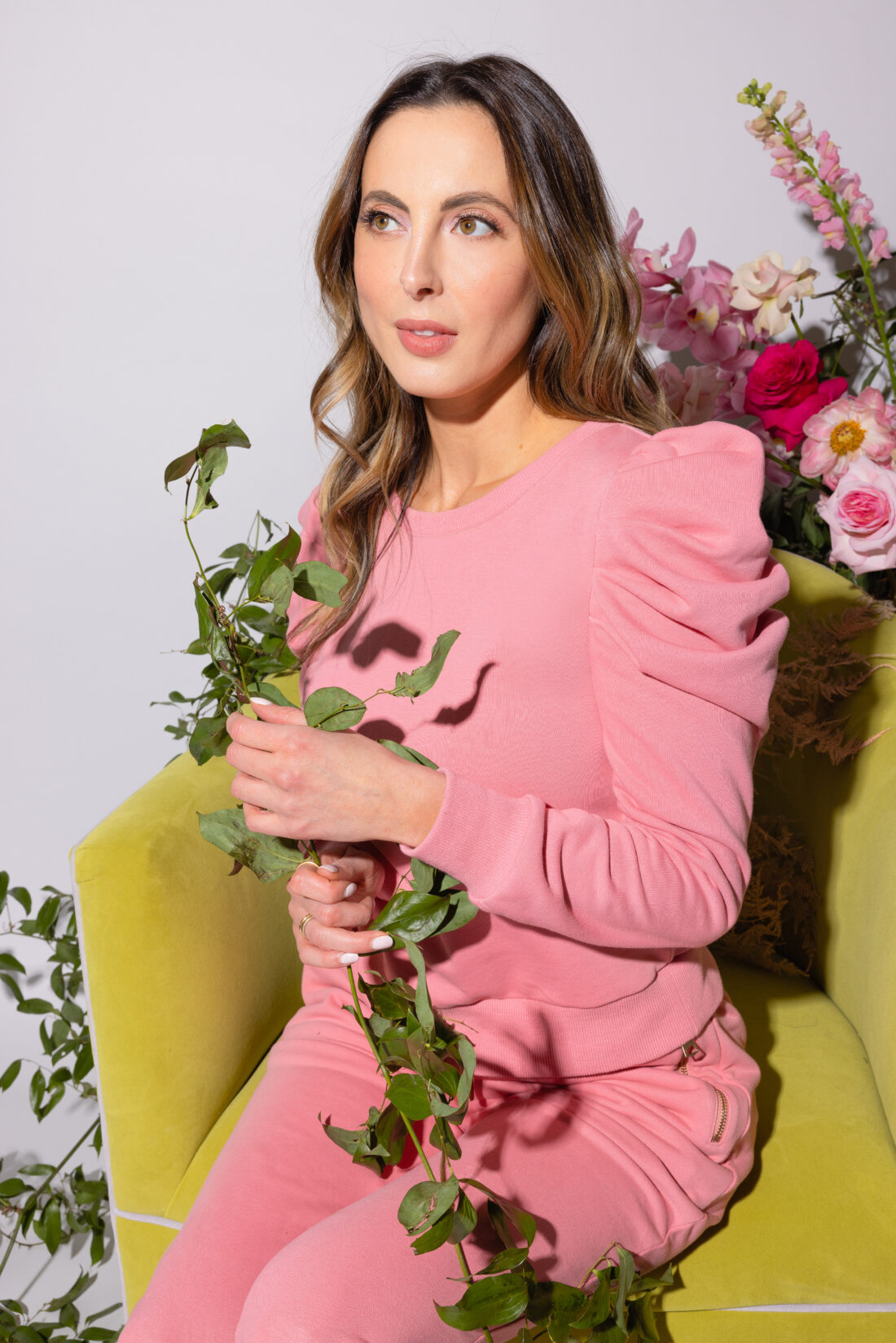 The TALLULAH Sweatshirt
If you've ever wanted to be in sweats but look like you're in a full lewk, this sweatshirt is for you! I love this as much with a pair of jeans and booties as I do with the matching sweatpants. It's such a cute fit, and the sleeve feels romantic but not overpowering. I love the puff sleeve trend, but many of them feel so cartoon-ish to me, and this one evokes more of a Victorian-era in my opinion! The fabric on this set is also really thick and luxe, you'll be thrilled with it!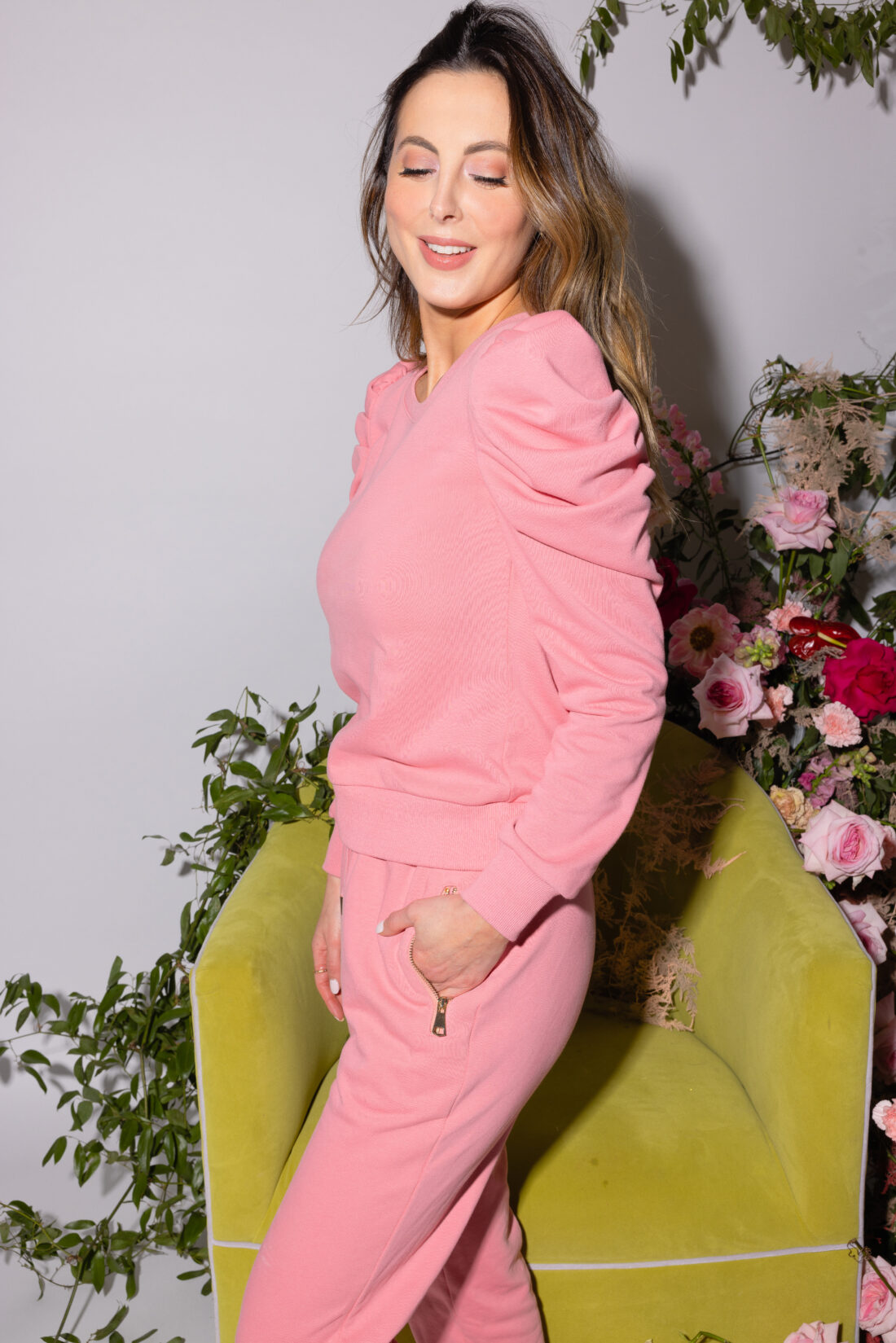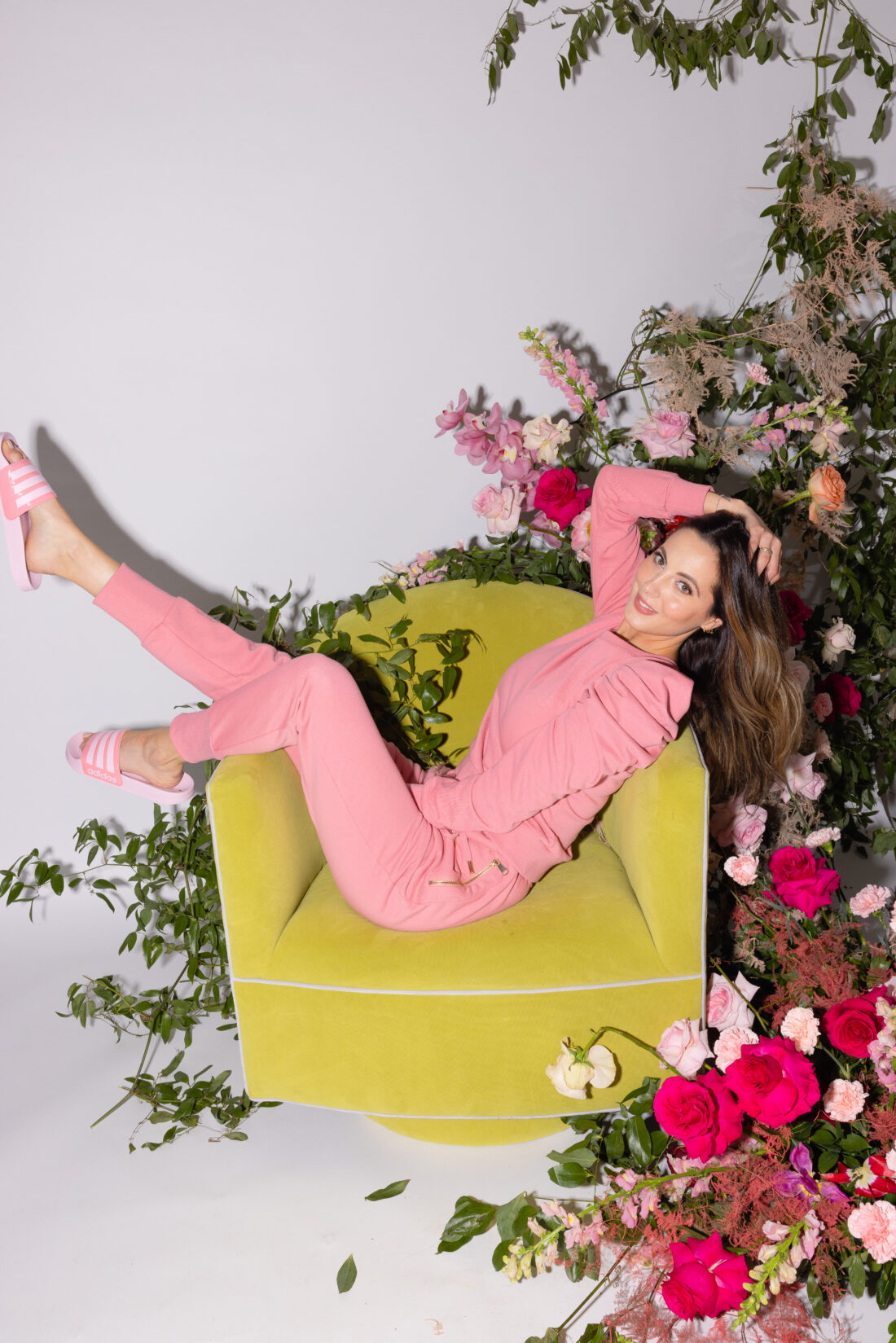 The RUBY Sweatpants
Every elegant sweatshirt needs her elegant sweatpant counterpart! If you know me, you know how much I love matching sets, so obvi I had to make one. I thought a lot about what I enjoy from a sweatpant: Thick terry, a slightly high waisted fit, and luxe hardware. I also wanted a pair of sweatpants that had pockets that zip so that I could ACTUALLY put things in them and not worry about them falling out! These sweatpants accomplish all that and more. I love love love the gold hardware.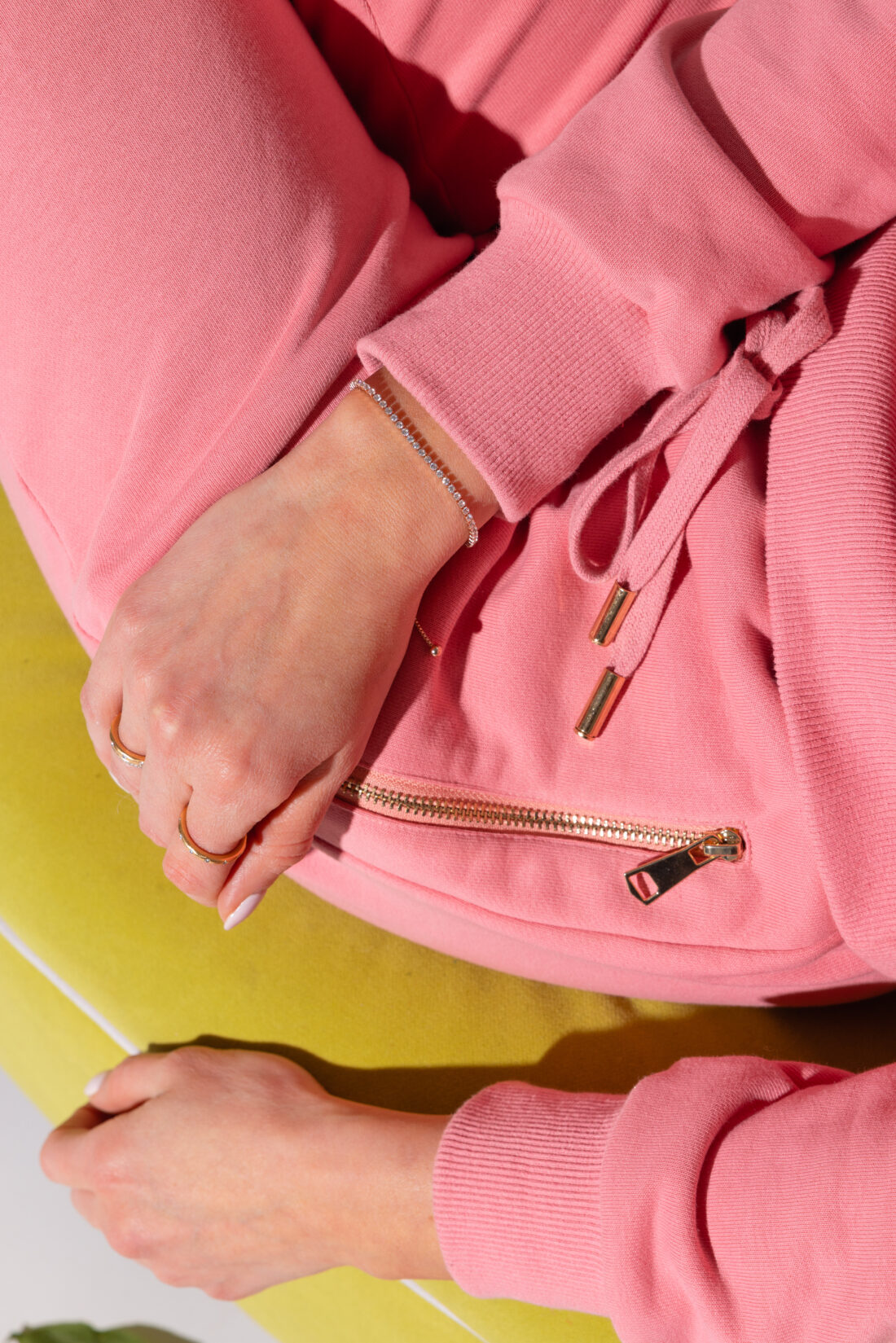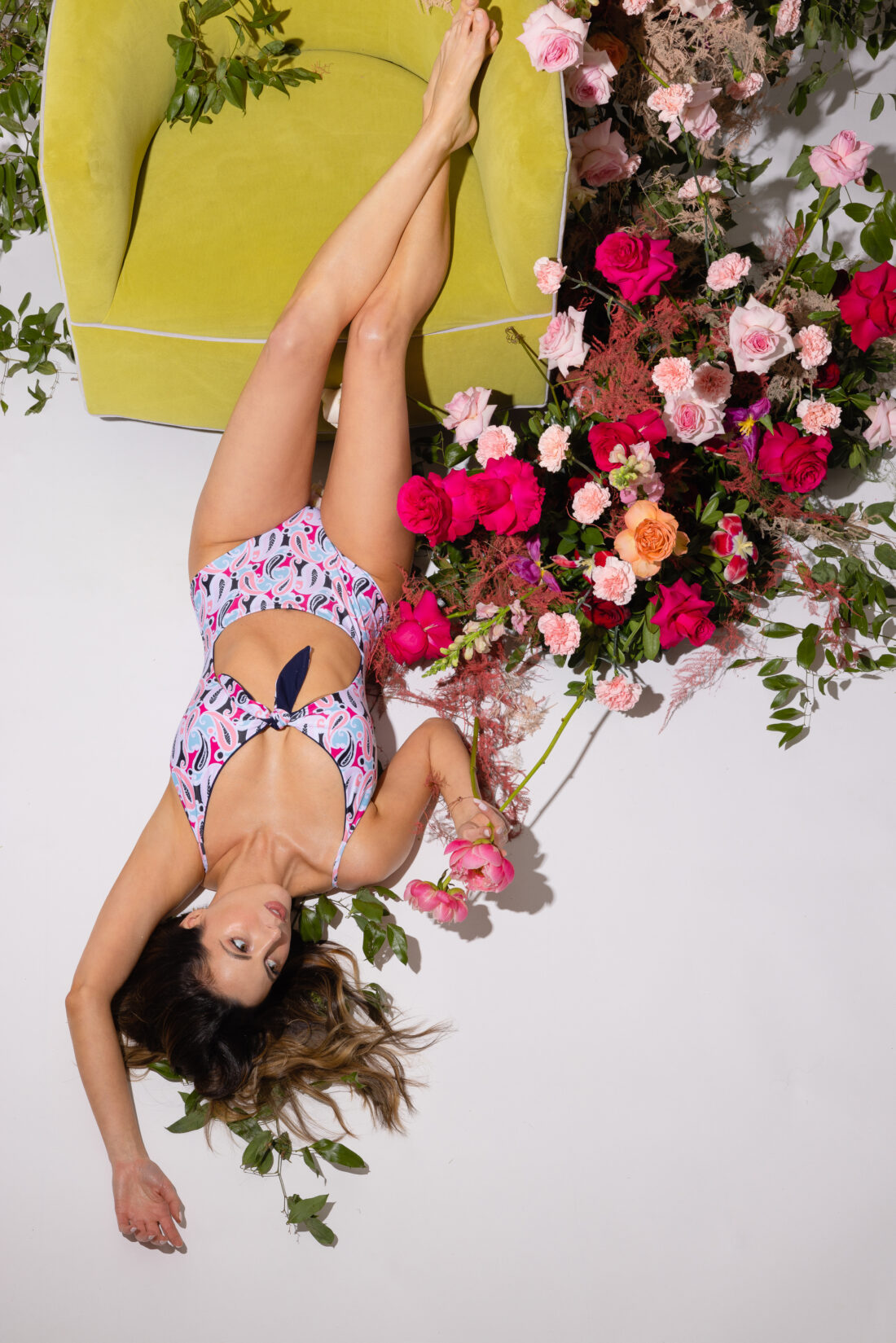 The Reversible HEIDE Swimsuit
I call this suit The Sisterhood Of The Traveling Bathing Suit because it really, truly looks fantastic on every single body I've seen it on. It's also highly adjustable and REVERSIBLE! I was solving a personal problem with this suit that I feel like a lot of women can relate to: I fluctuate weight-wise, particularly in my chest. I have bathing suits I bought two summers ago that I could wear last summer because my breasts wouldn't fit in them! Also, as a Mom who has nursed three babies, my breasts are not nearly as perky as they used to be. I wanted a way to adjust my own cleavage in the bathing suit as needed!
This bathing suit unties in the front, which helps with all of this. It's easy to cinch it in tighter for a little support, or a smaller chest, and then it's easy to let out as well if you grow a bit. It's also, obviously, very fabulous for breastfeeding mamas. The straps are also adjustable. I love that the one-piece style supports and lifts in all the right places, while also showing a bit of skin so you feel cute! It's so hard for me to find one-pieces that aren't frumpy looking on me. This one is THE suit you need this Spring and Summer…plus it's two suits in one! Patterned on one side, and solid on the other.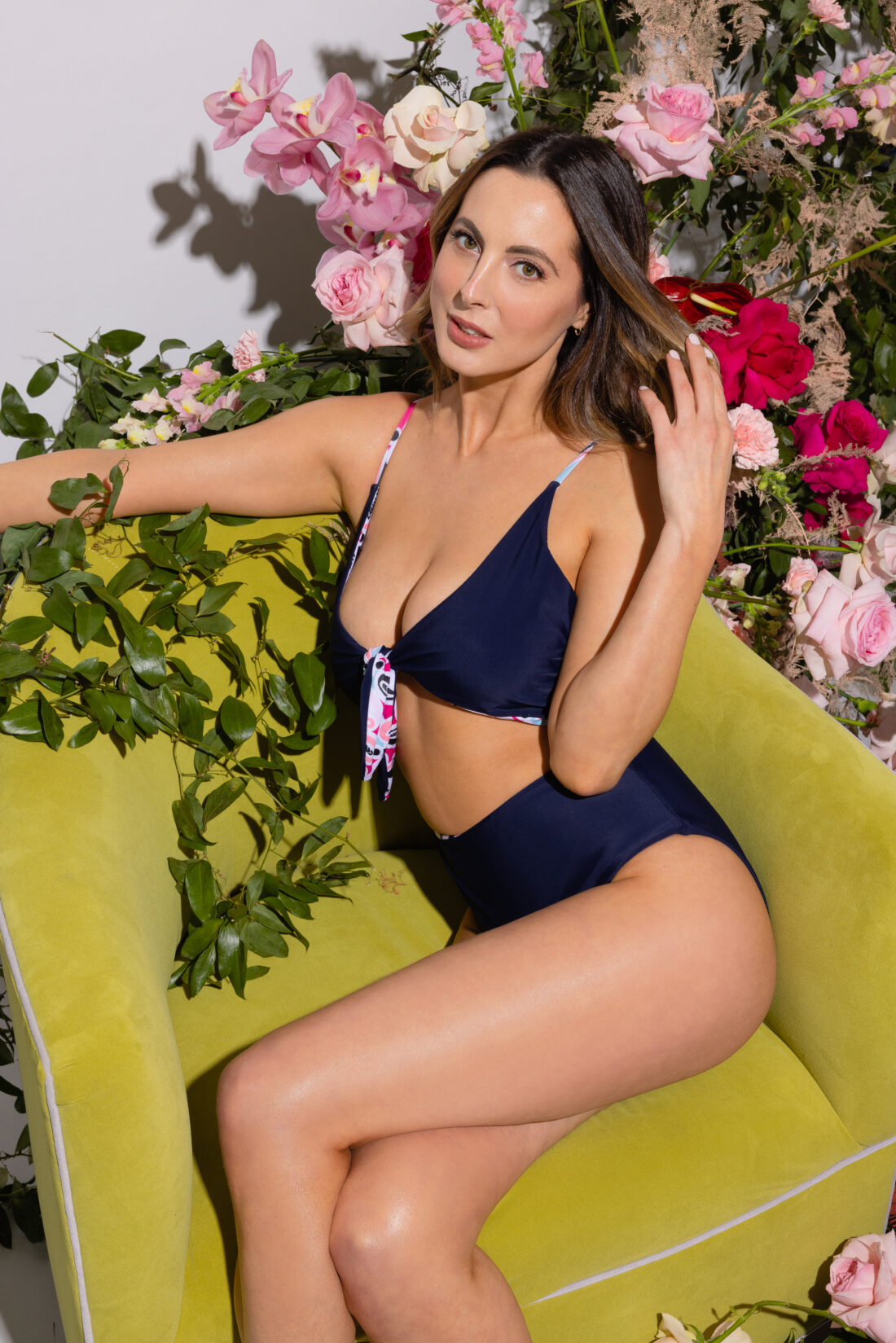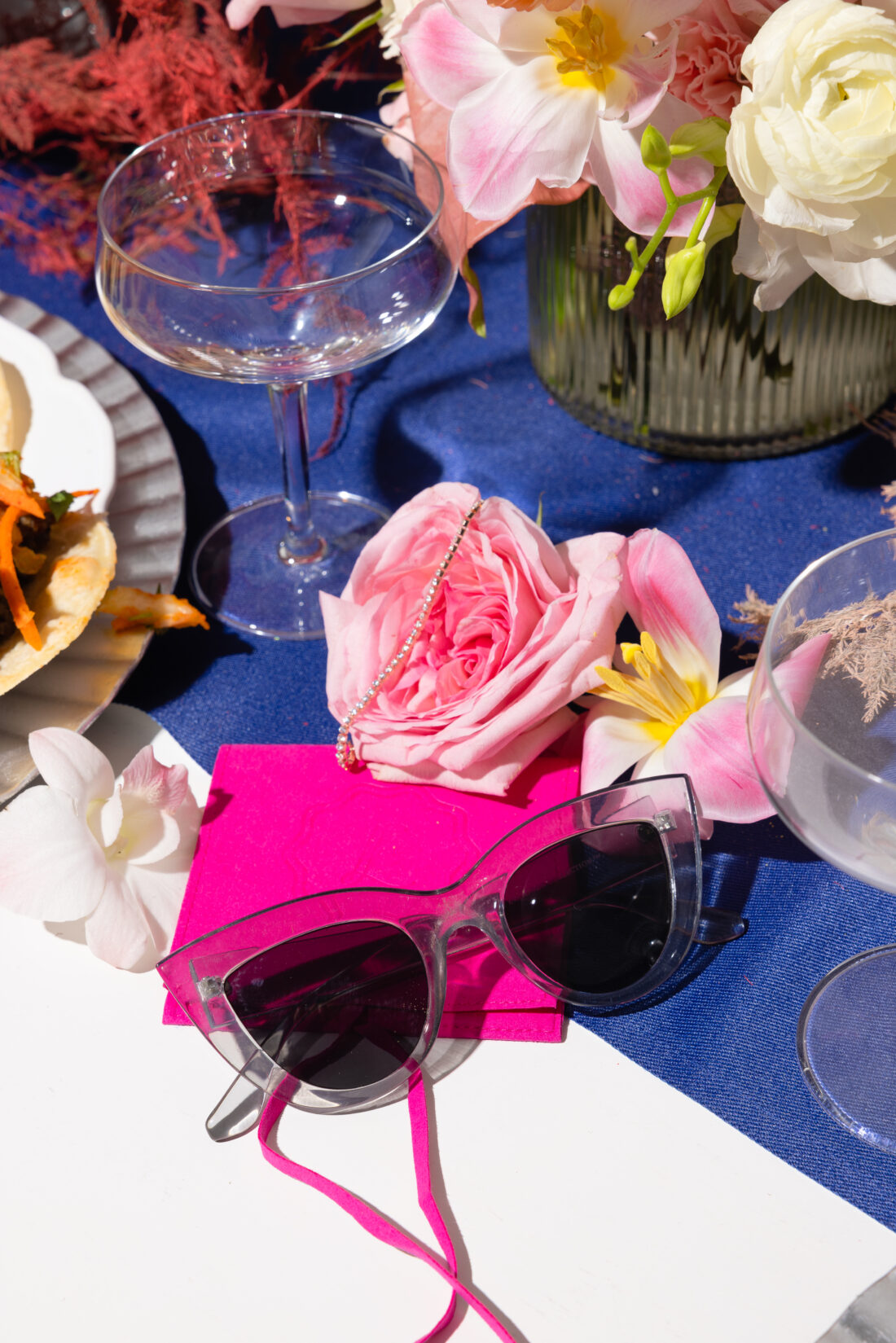 The EDEN Sunglasses
These sunglasses are so chic, and look good with any outfit, I swear! I've been wearing them nonstop for months, and I've had to dodge lots of questions about where they're from. LOL. Now you know! I love that the shape is a tad oversized and has that cool taper, without being a "cat-eye". Super flattering and elongating to the face!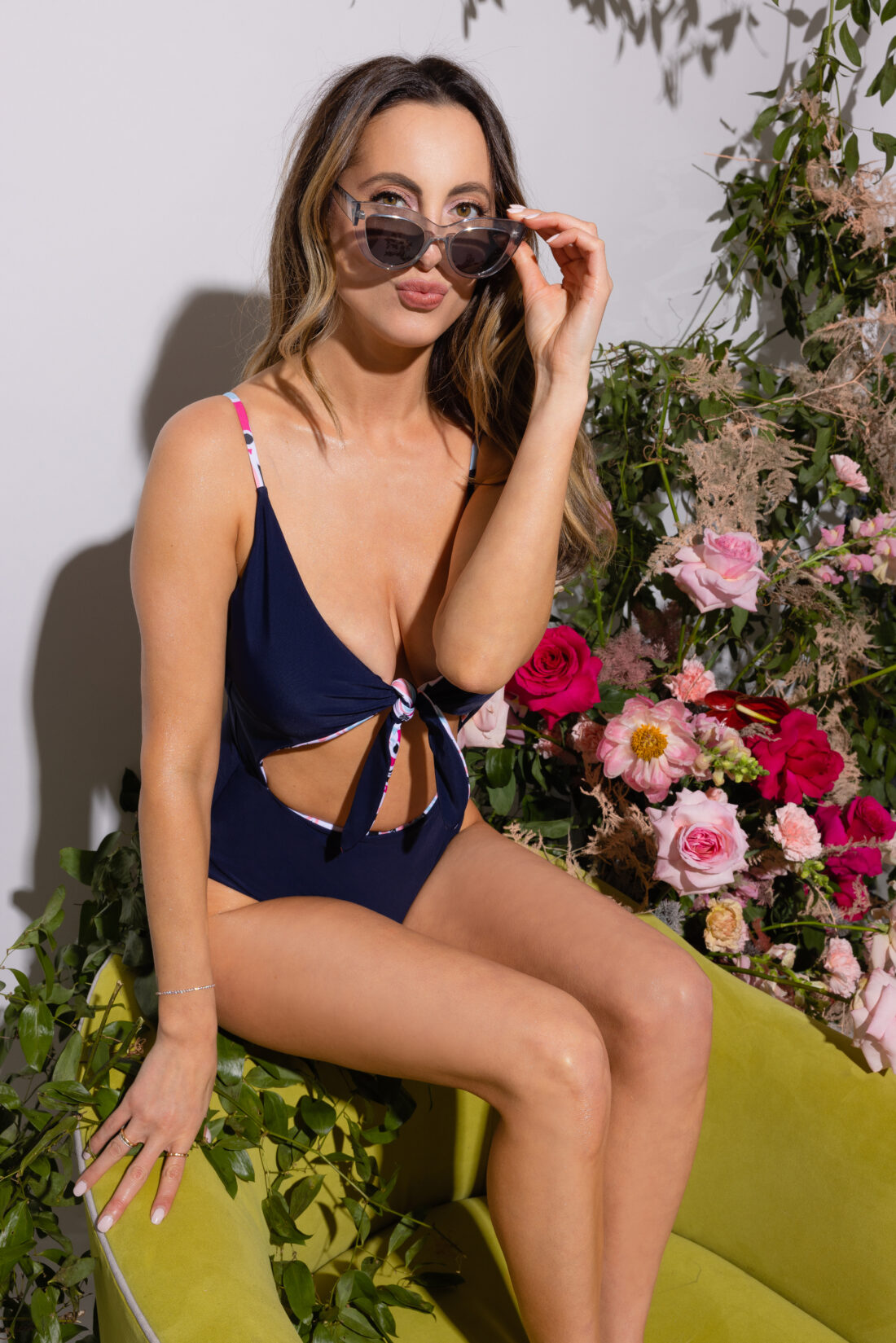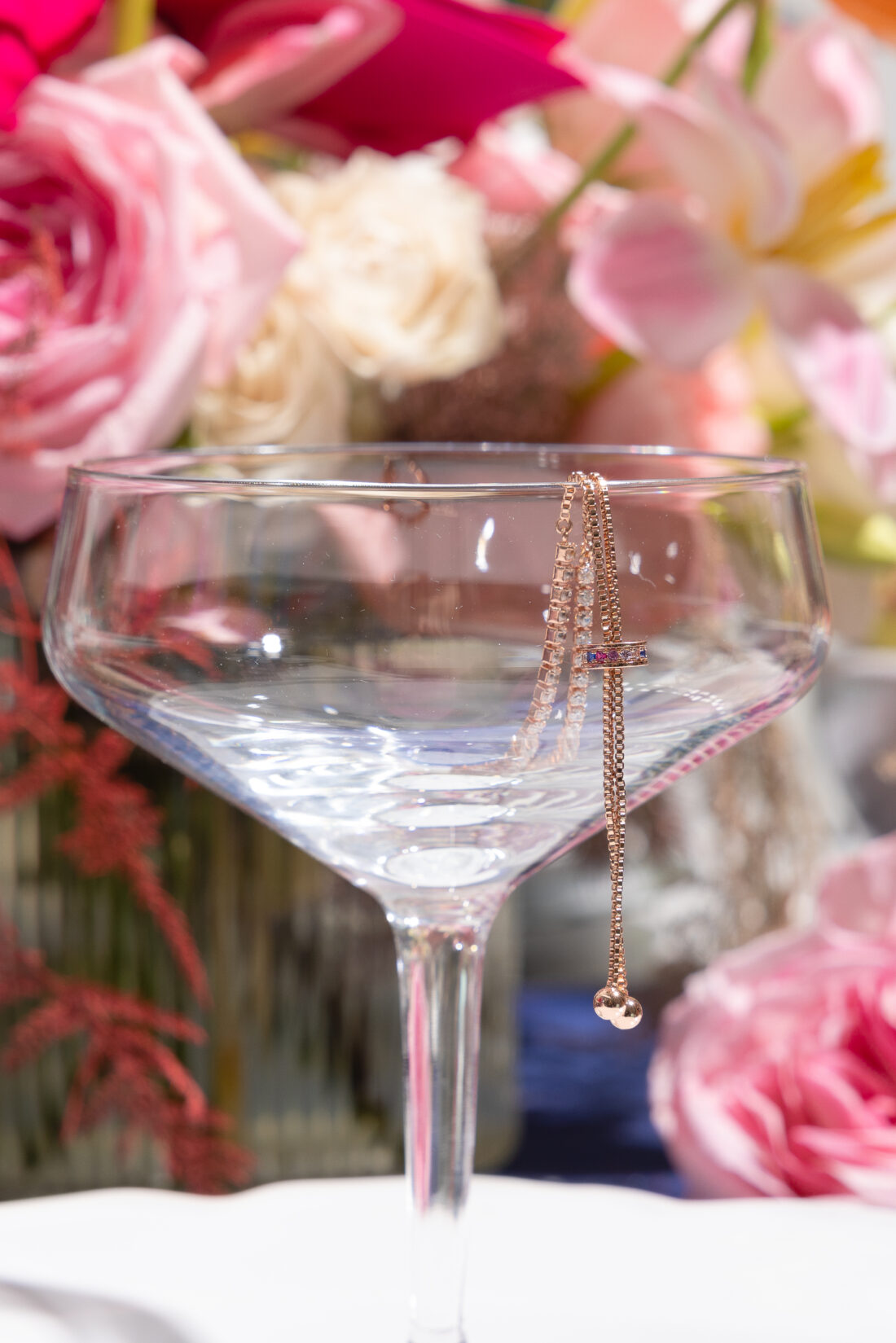 The HONEY Bracelet
I'll be honest, I've been lusting after a real diamond Tennis Bracelet for years now…I'm just not there yet. Sigh. I love the way the thin row of sparkle looks on its own or layered with lots of other bracelets– or a watch. I love me some "arm party"! I realized that I'd love to create an accessible version of a tennis bracelet to share with all of you! This one is so delicate and beautiful, and it's adjustable so you never have to worry about ordering the right size… or it being too loose or too tight. It's 14k gold plated, but has that great price tag that makes us feel like we're treating ourselves without breaking the bank!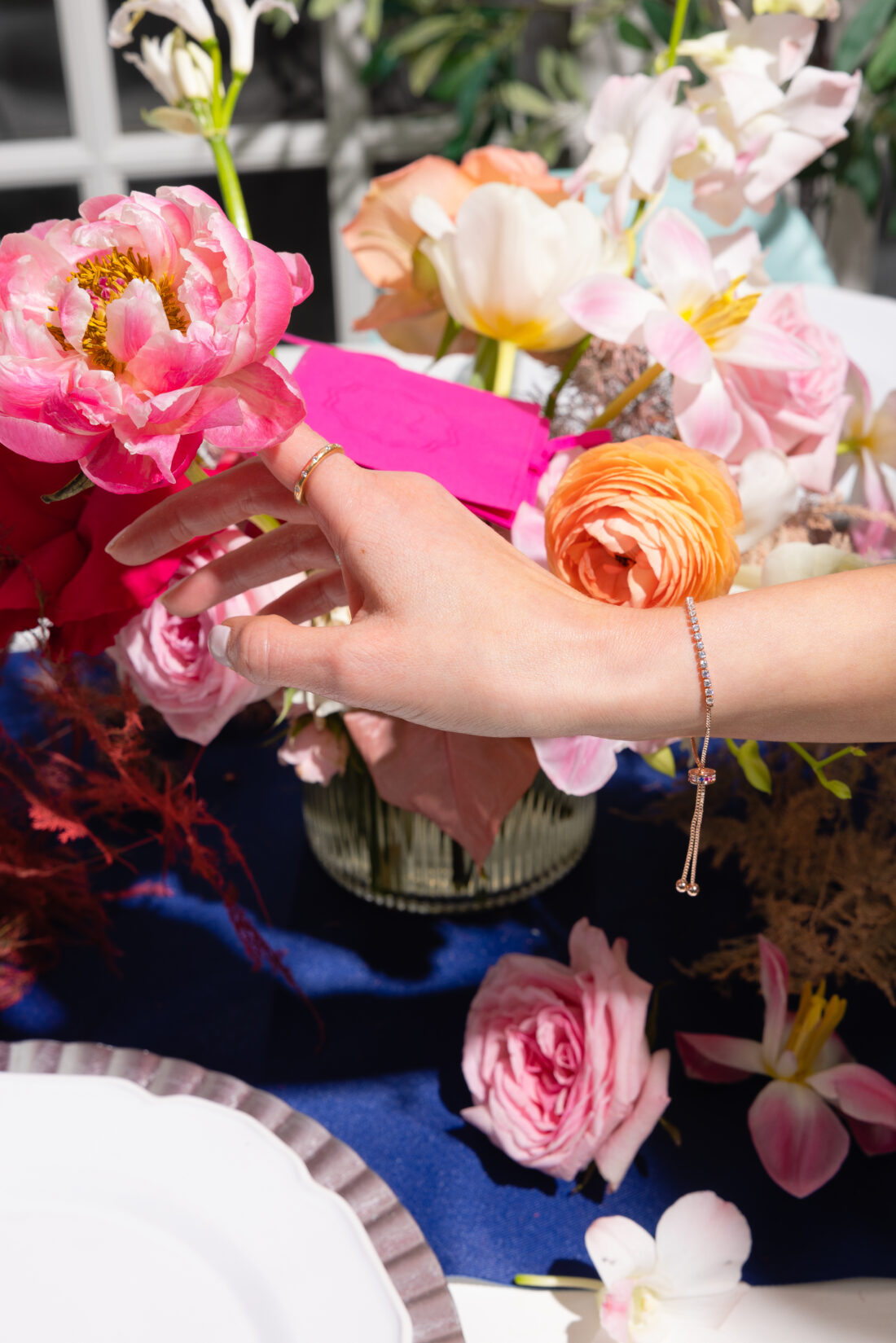 I hope you love these pieces as much as I do! Now I'd love to hear from YOU! Which ones do you have your eye on?
The 'La Femme Électrique' Series Lookbook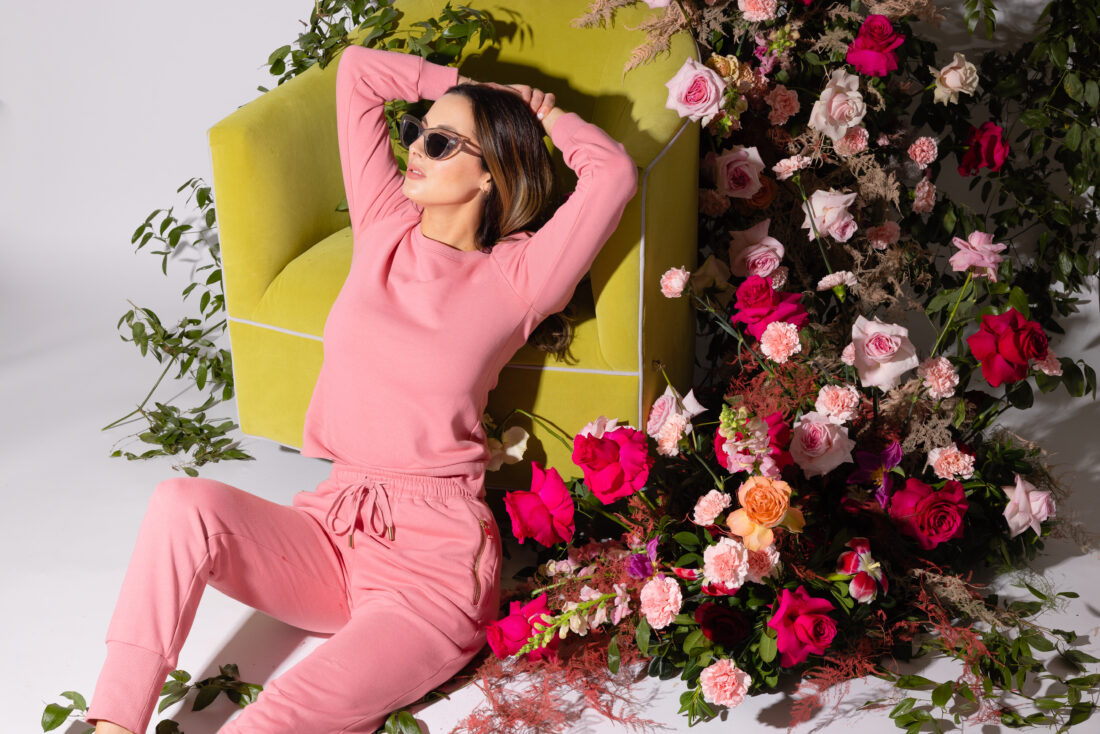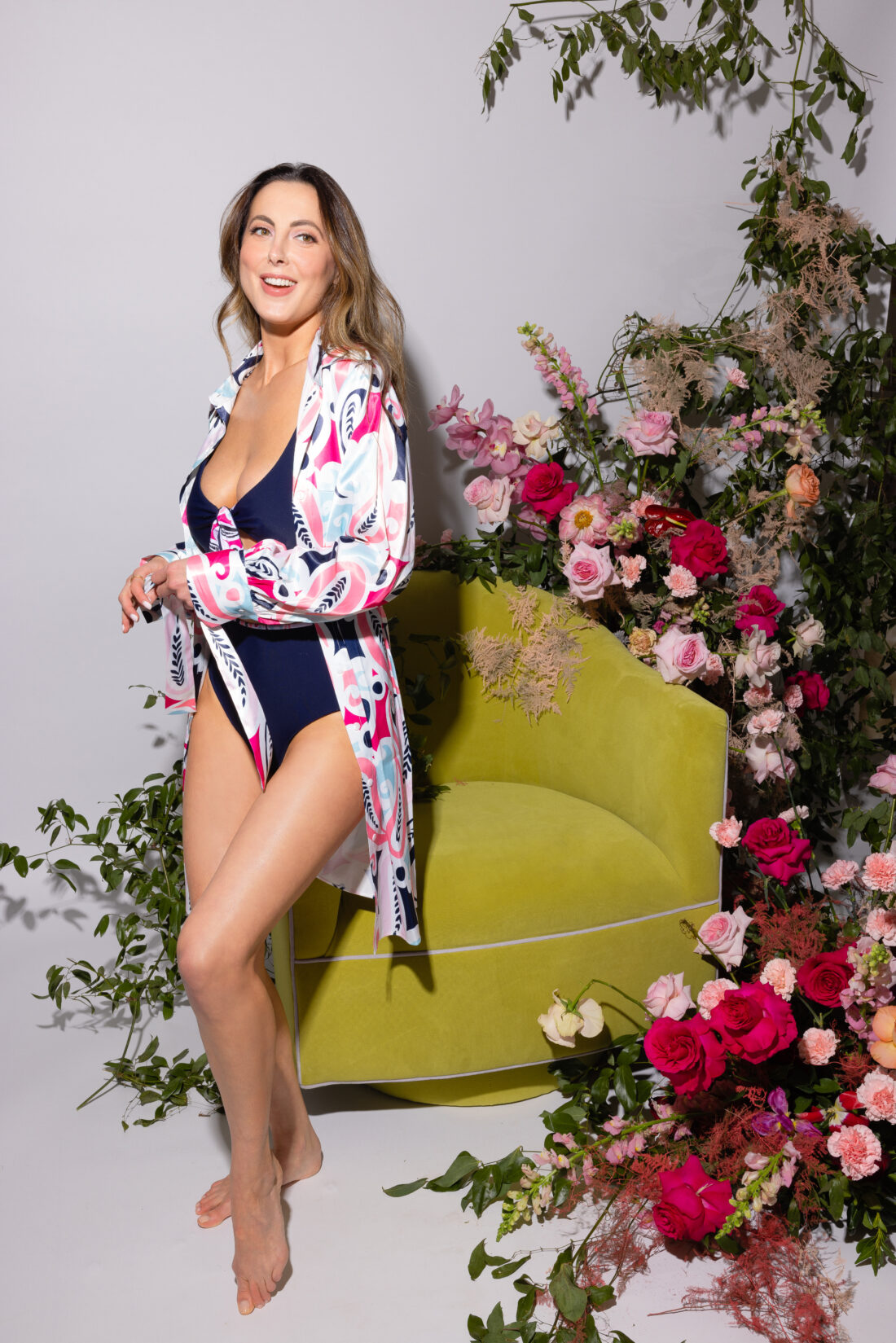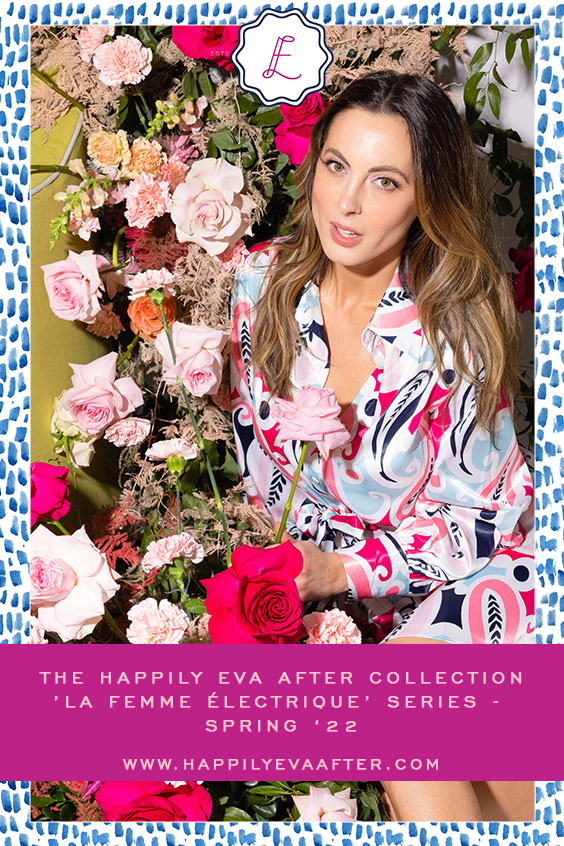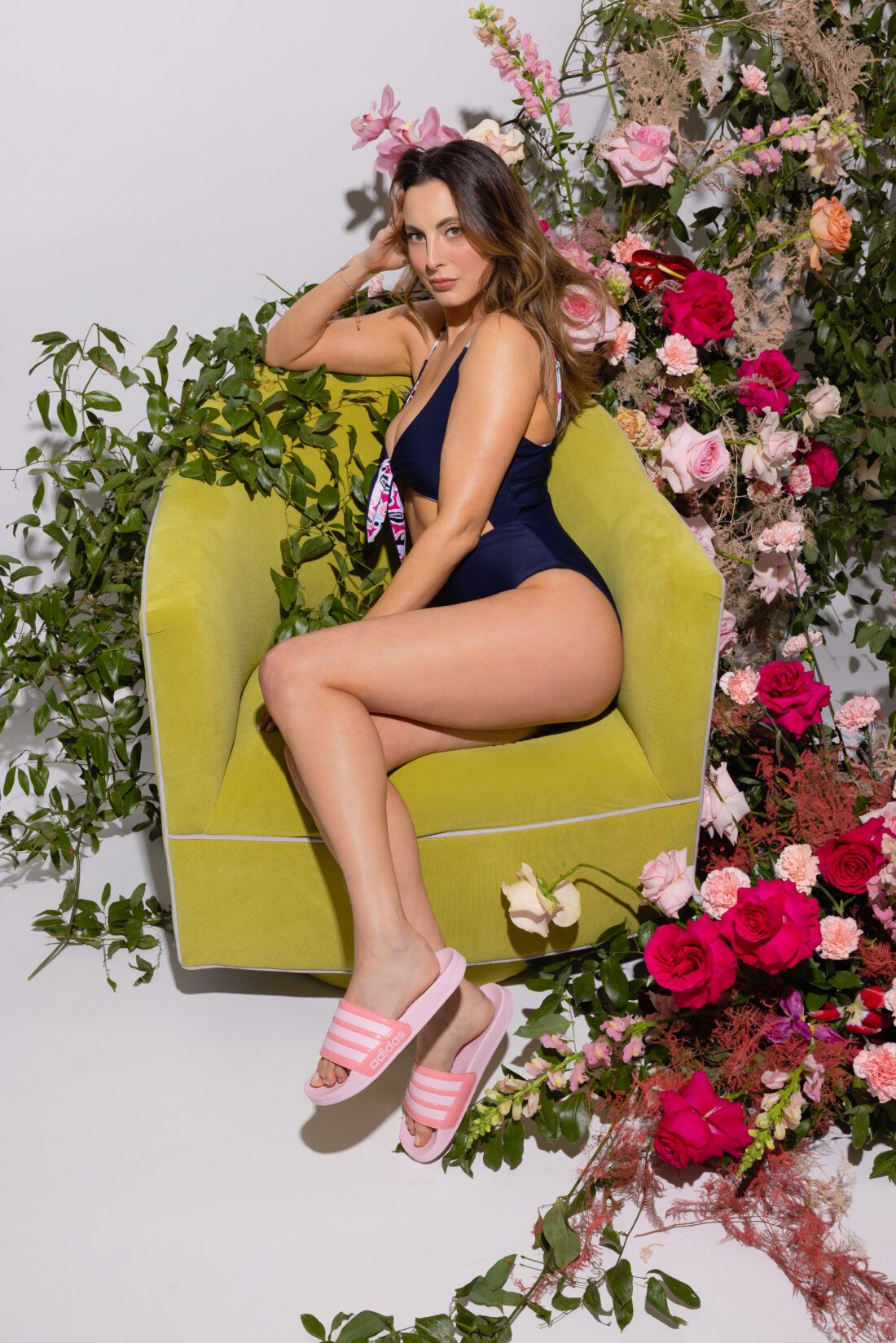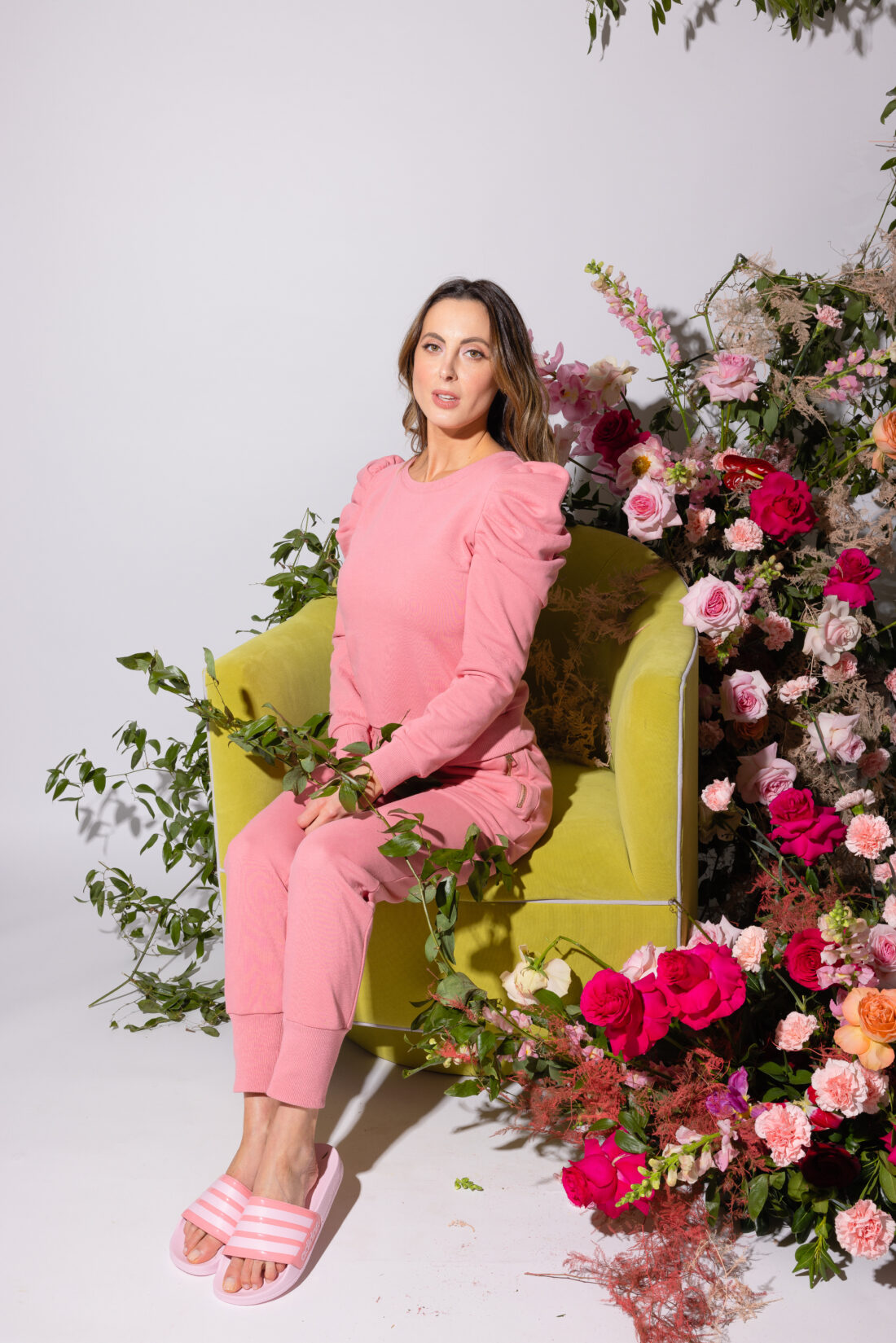 ---
Photographs by Julia Dags | Copyright © 2022 Happily Eva After, Inc. All Rights Reserved.