The following content may contain affiliate links. When you click and shop the links, we receive a commission.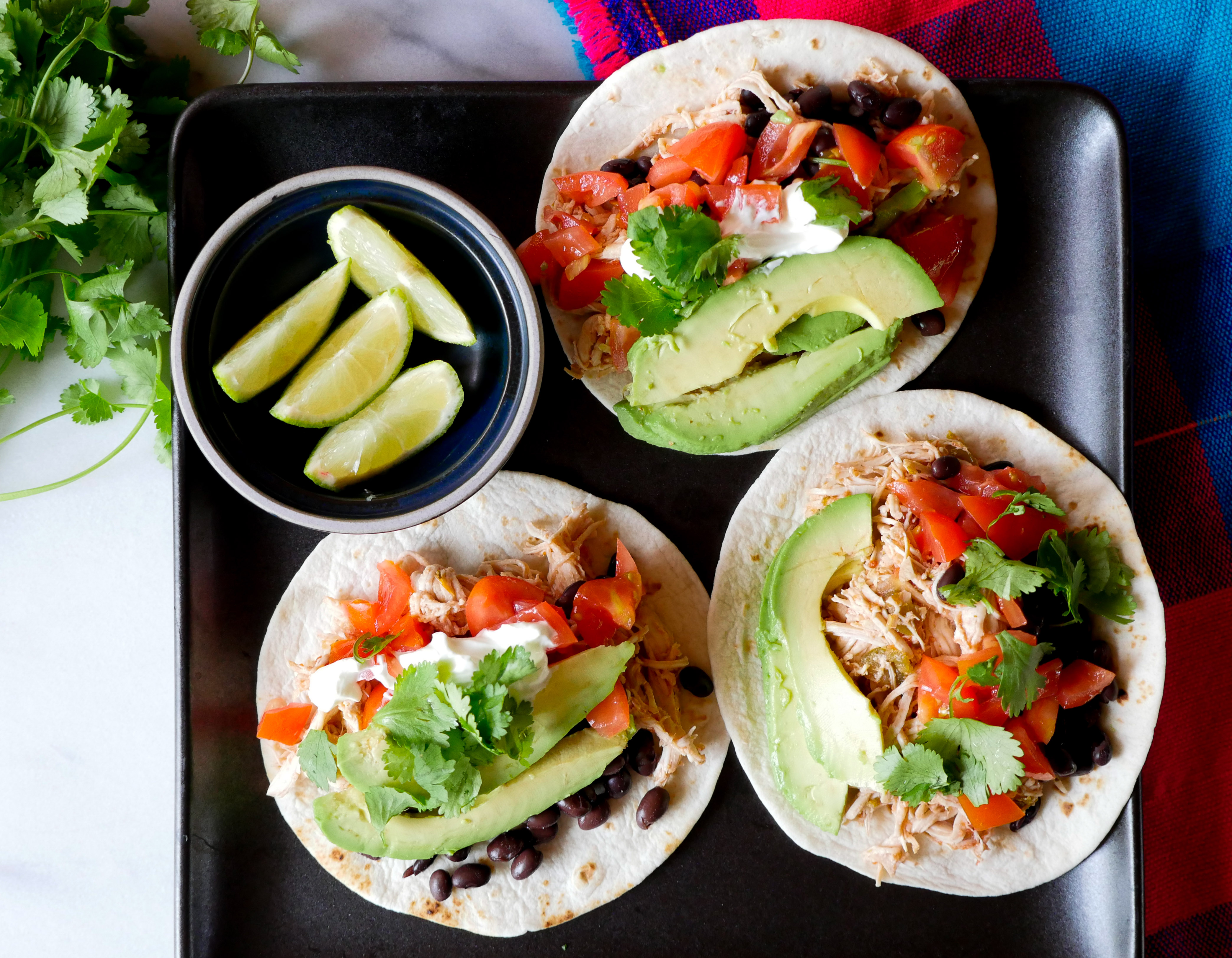 Yesterday was Cinco De Mayo, and it reminded me that tacos are great– which reminded me of this recipe!  Not to be overly dramatic, but I'm about to save your Weekday Meal Planning Liiiiiife.  This recipe is so easy, so healthy,  so delicious, and can be served with any fixings you want (aka stuff you happen to have in the pantry, or more exotic fixings you picked up in advance especially for the occasion…I'm lookin' at you, pickled Jalapenos).  My favorite part?  The prep time is about thirty seconds.  Yep.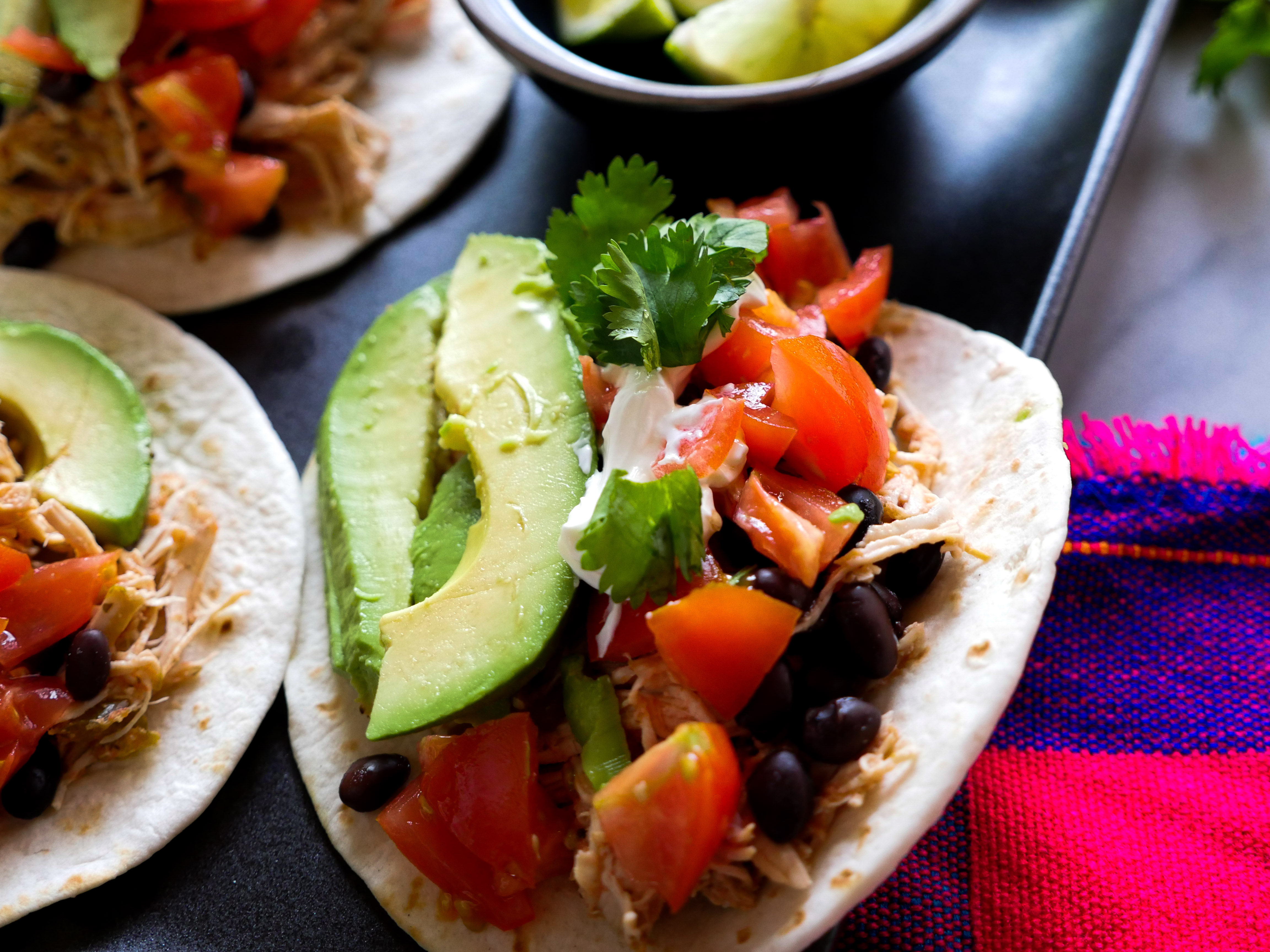 The secret pièce de résistance of this meal is of course the Slow Cooker– A busy person's best friend.  I love a Slow Cooker because you prep your food, toss it in to the cavity, set it, and then literally forget it.  When you get back from work or the school run, dinner is just sitting there waiting for you like your name is Betty Crocker.  I recommend investing in a high quality Slow Cooker as it really makes a difference.  I had the same $40 Slow Cooker I bought at Walmart in college (it had a big dent in the side) until about a year ago when my Dad took pity on me and got me this one which is like Hercules.  There are a bunch of Slow Cooker recipe books you can buy which are mostly all great– I use them often. This recipe doesn't come from one of those kind of books because it is so easy that it would be embarrassing to put it in a book.  It's like putting "How To Make A Glass Of Water" in a cookbook.  I hope you try this and love it.  I hope it gives you an extra hour or two hanging out with your family, or watching Real Housewives, or finishing your thesis, or online shopping.  You know, the important stuff.  Happy Taco making!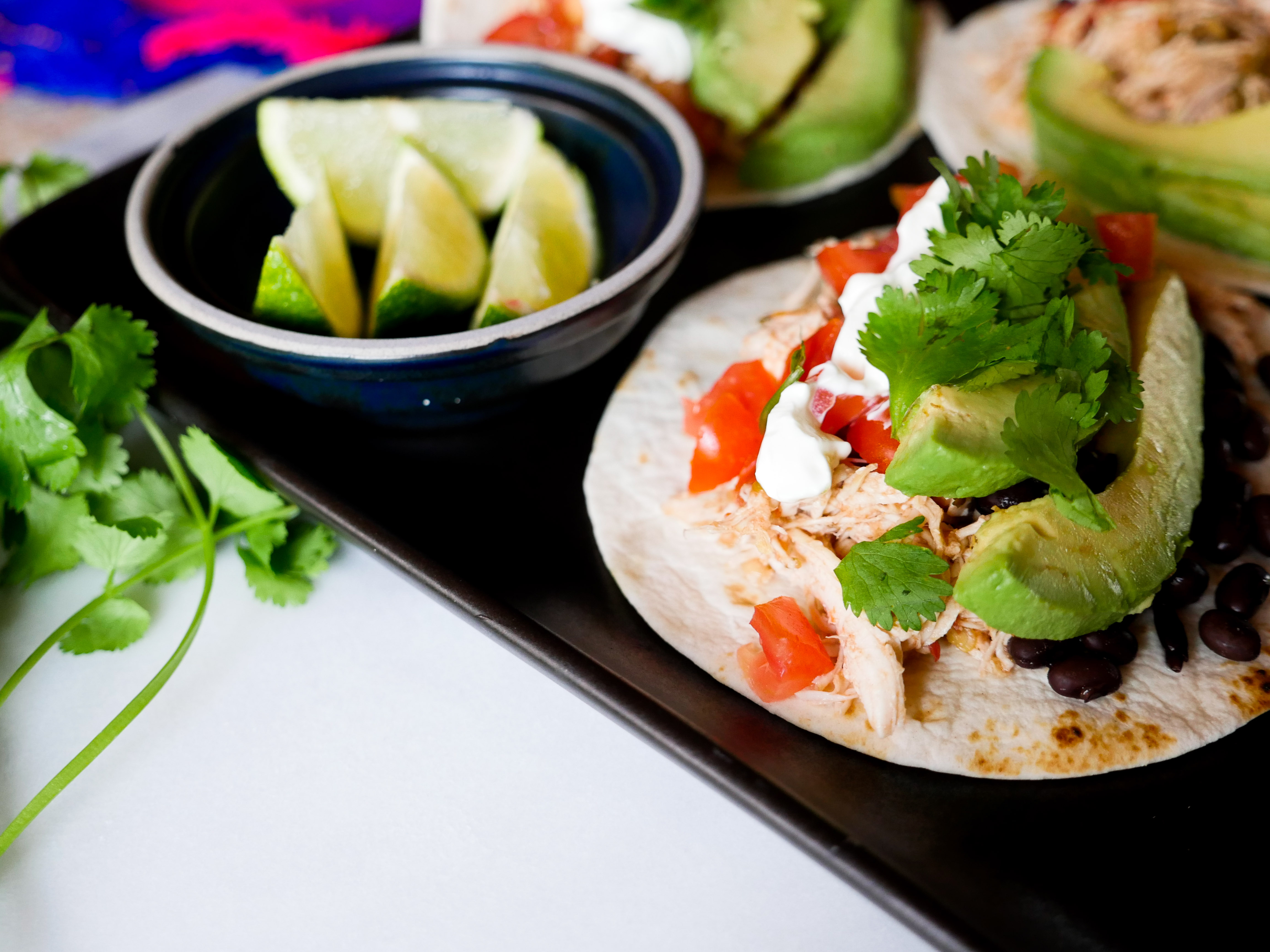 INGREDIENTS (Makes 4-6 Tacos)
Place the chicken breasts in the slow cooker.  Season generously with salt and pepper.  Dump the entire jar of salsa over the chicken breasts.  Set the Slow Cooker (I prefer the low setting for extra tender chicken).  Walk away.  4-5 hours later, take two forks, and shred the cooked chicken. It should come apart very easily.  Transfer the shredded chicken to a bowl, add a couple tablespoons of the cooking liquid/salsa to the chicken mix, and blend well.  Cover with foil to keep warm.  On a low flame, heat the tortillas directly over the stove burner.  Flip with tongs, about ten seconds per side.  Place a generous amount of chicken in each tortilla.  Top with the tomatoes, beans, and which ever other toppings you prefer.  Finish with a squeeze of lime.