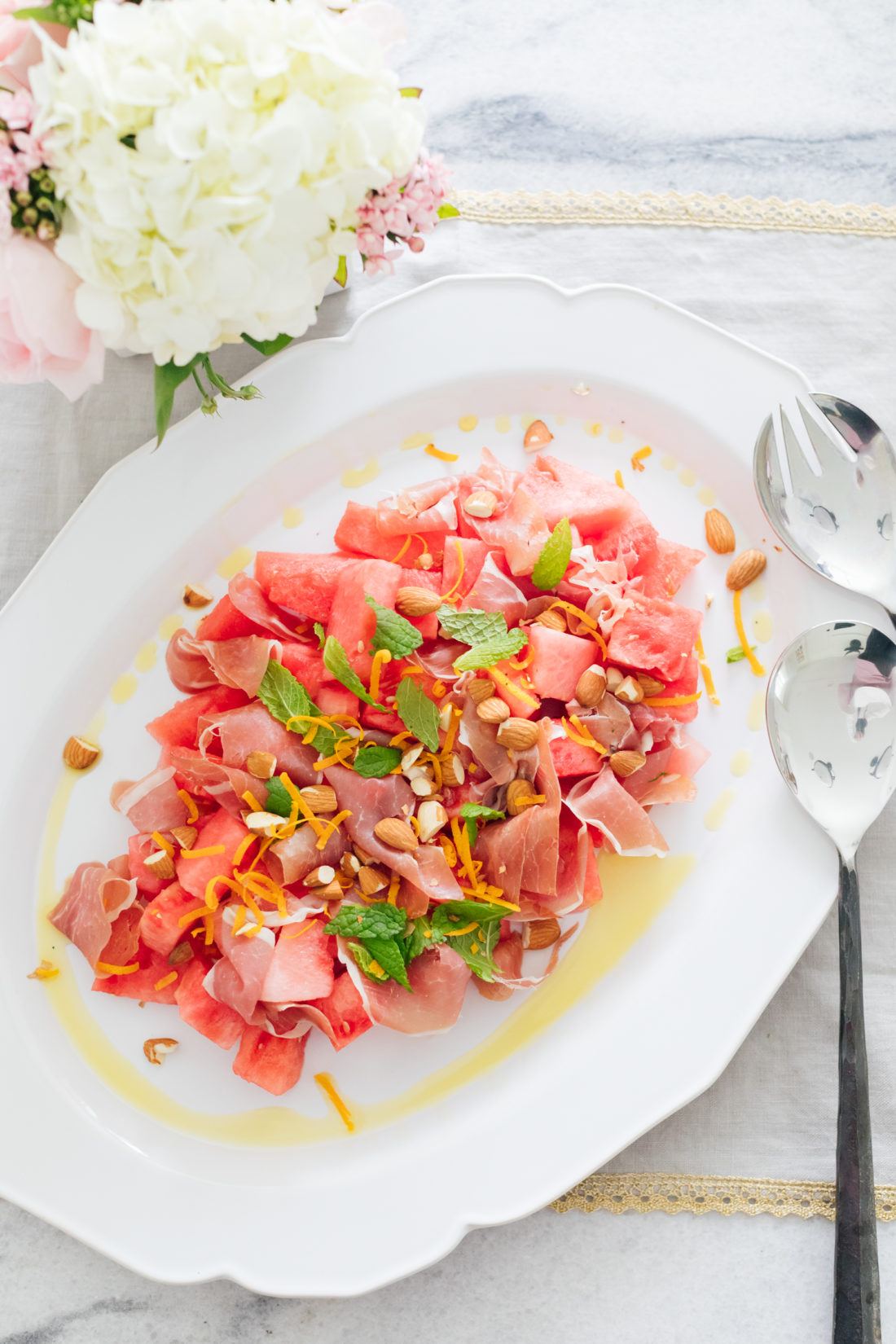 I'm a total sweet and salty flavor gal. I just love that umami combo of all the sweet and salty goodness combining in my mouth to form the best treat for the tastebuds! And this salad encapsulates all of it and then some. I served it with my Mother's Day brunch, but it would be just as good as a side salad next to a big pasta dish, or even a potluck crowd pleaser.
I would also say that you would be able to easily swap out some juicy peaches in summer time for the watermelon and have an equally delicious salad. Plop some fresh mozzarella balls on top if you'd like to add some creaminess! This recipe creates a platter to share between 4-5 people.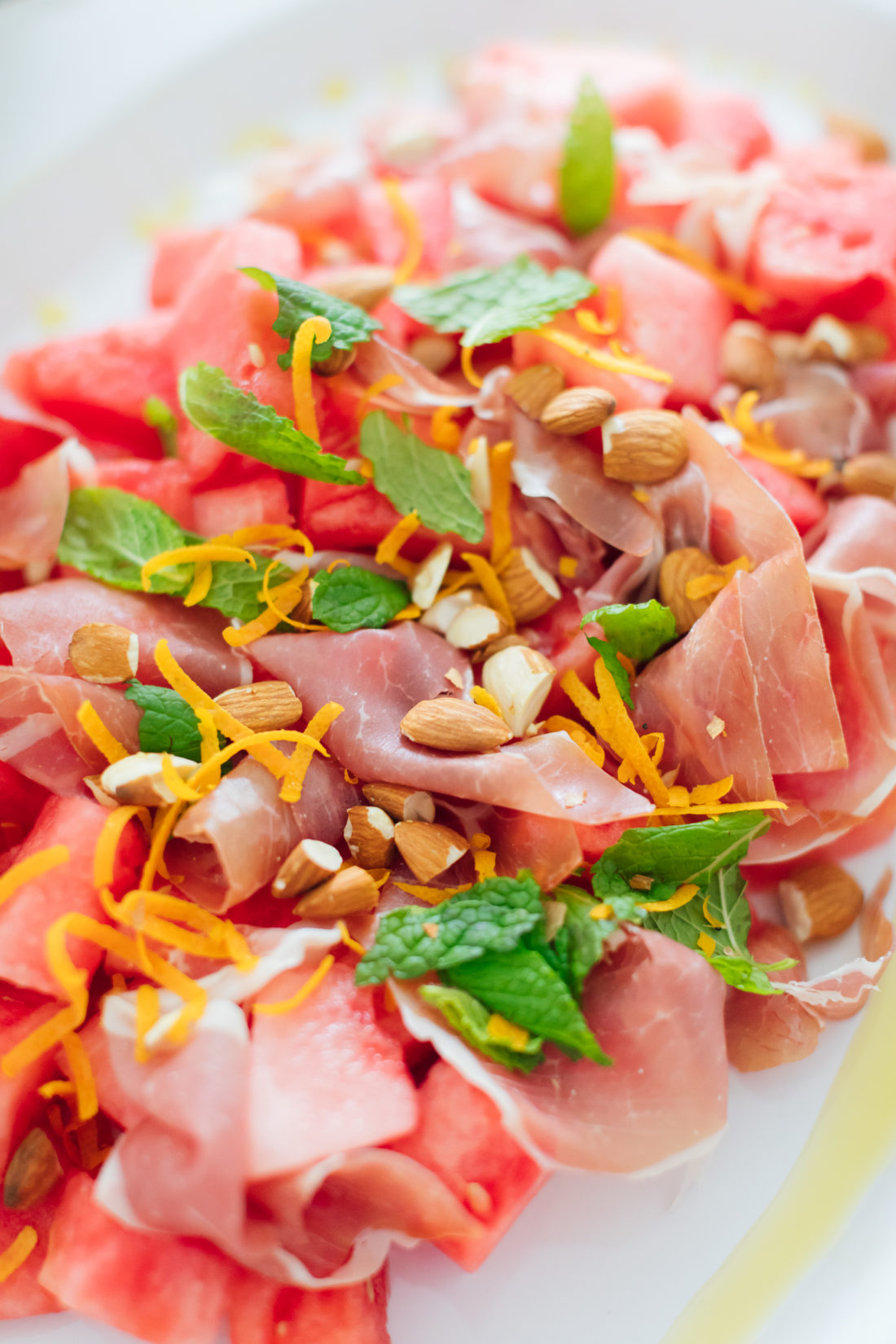 Ingredients…
1 lb seedless watermelon, cut in to bite sized pieces, or long skinny strips
1 package (about 10 slices) Prosciutto, torn in to bit sized ribbons
1 Tablespoon Extra Virgin Olive Oil
1 Tablespoon Seasoned Rice Vinegar
Pinch of Maldon Salt
1/2 cup roasted almonds, chopped
1/2 cup mint leaves, chopped
3 Tablespoons fresh orange juice
2 teaspoons freshly grated orange zest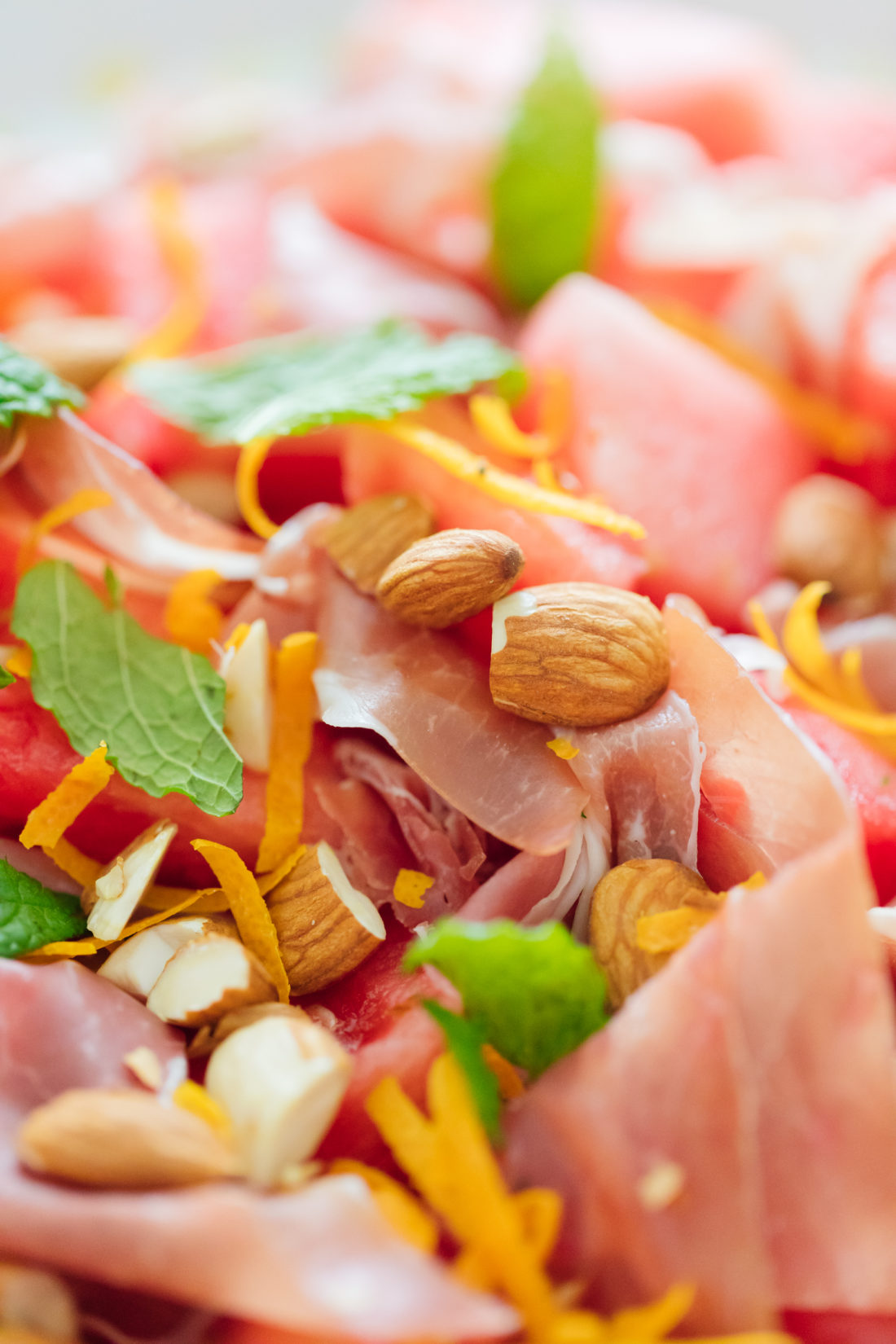 Mix the Olive Oil, vinegar, salt, orange juice, and orange zest in a small bowl. Arrange the watermelon and prosciutto on a platter. Top with the mint and almonds sprinkled over. Drizzle the dressing on top, and serve immediately!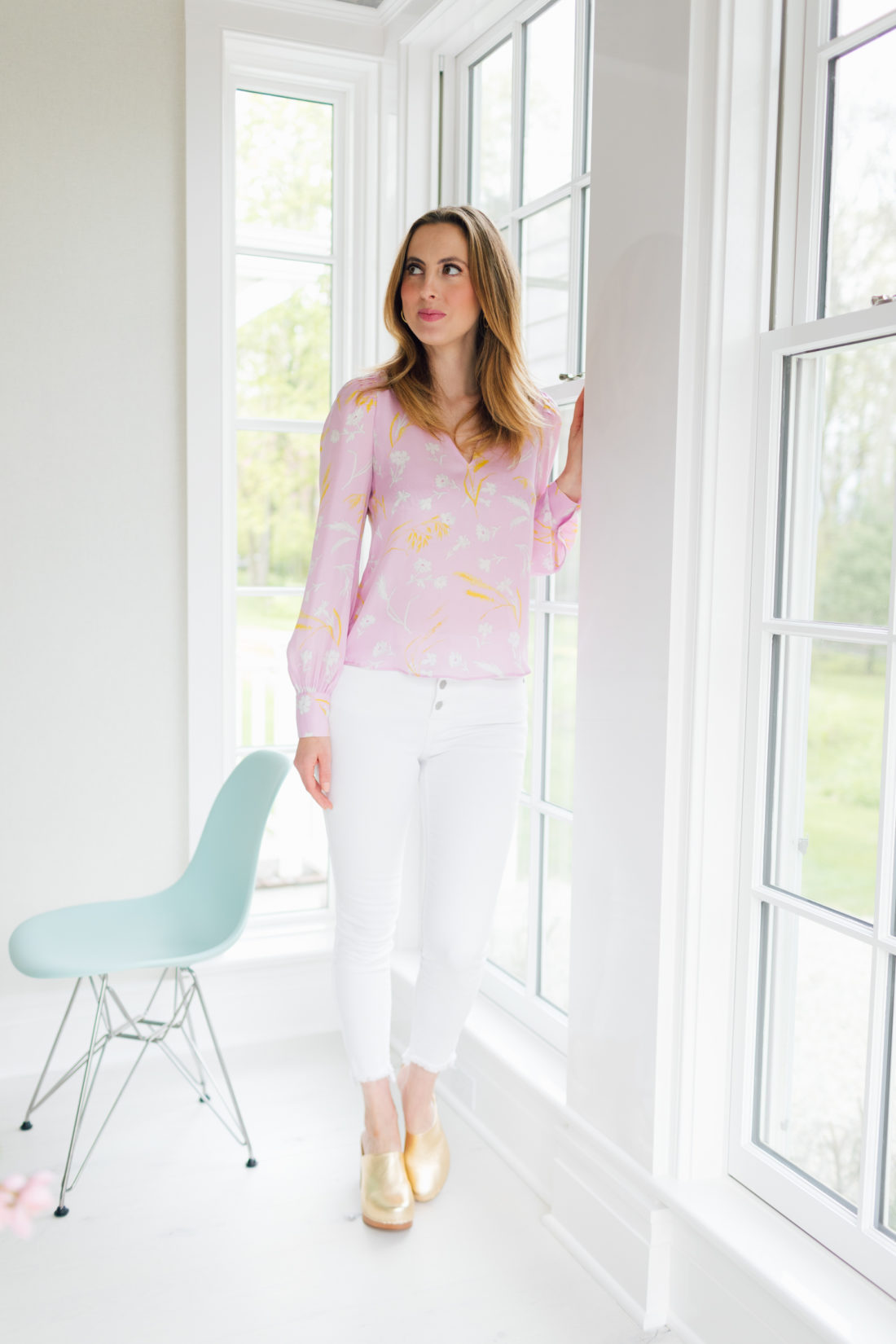 Photographs by Julia Dags