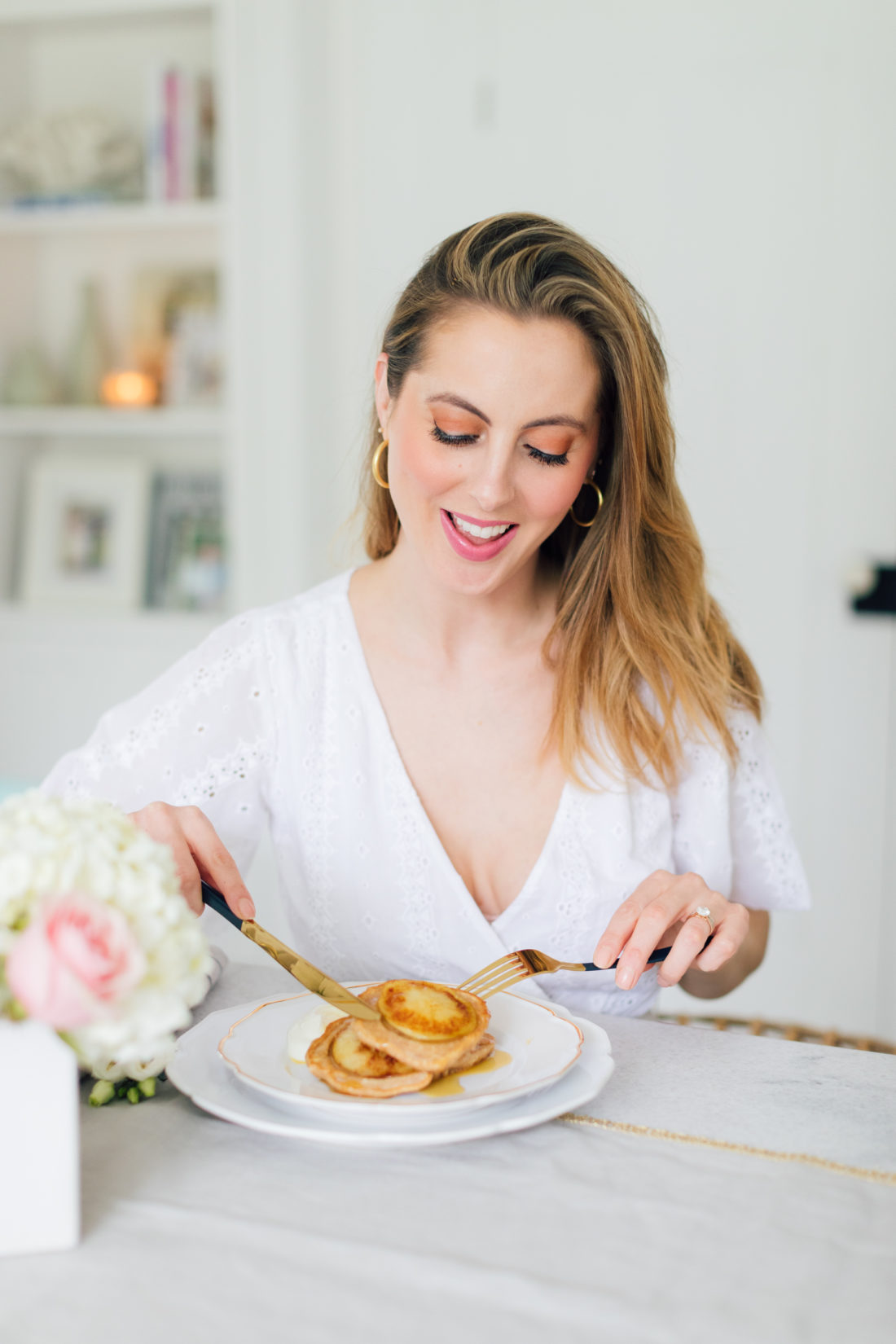 Pancakes: the essential brunch food! I wanted to cook up these special Apple Glow pancakes as a sweet and filling part of my Mother's Day brunch this year.  I just love pancakes, and these have a special twist– I include a scoop of collagen peptides! That's where the glow comes in, my friends.  I would argue that a Mama loves any treat mixed with a healthy dose of skincare! 
These pancakes are also a total crowd pleaser. Make a large batch if you'd like to feed an army of Mom Friends, or just a few for you and the kiddos. This recipe serves 3-4.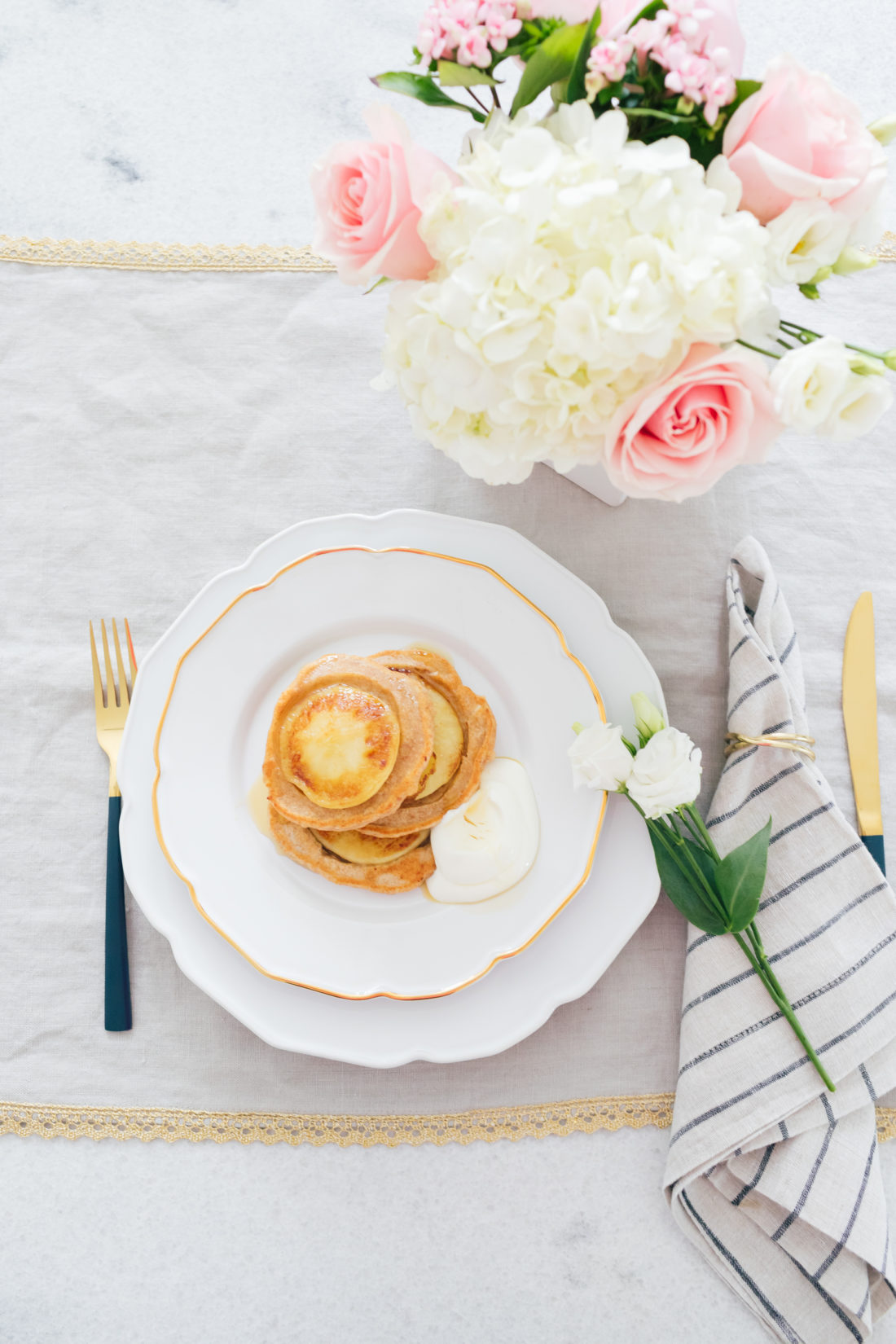 Ingredients….
1 cup whole wheat flour
3⁄4 cup old-fashioned oats
1 teaspoon baking powder
1 teaspoon baking soda
1 Tablespoon collagen peptides powder
1⁄2 teaspoon ground cinnamon
1/2 teaspoon Kosher salt
1/4 teaspoon nutmeg
1 large egg
1 3/4 cups buttermilk
2 1/2 Tablespoons Pure Maple Syrup
1 1/2 Tablespoons virgin coconut oil, melted
1 granny smith apple, peeled, cored, and sliced 1/4 inch thick
Plain Greek Yogurt for serving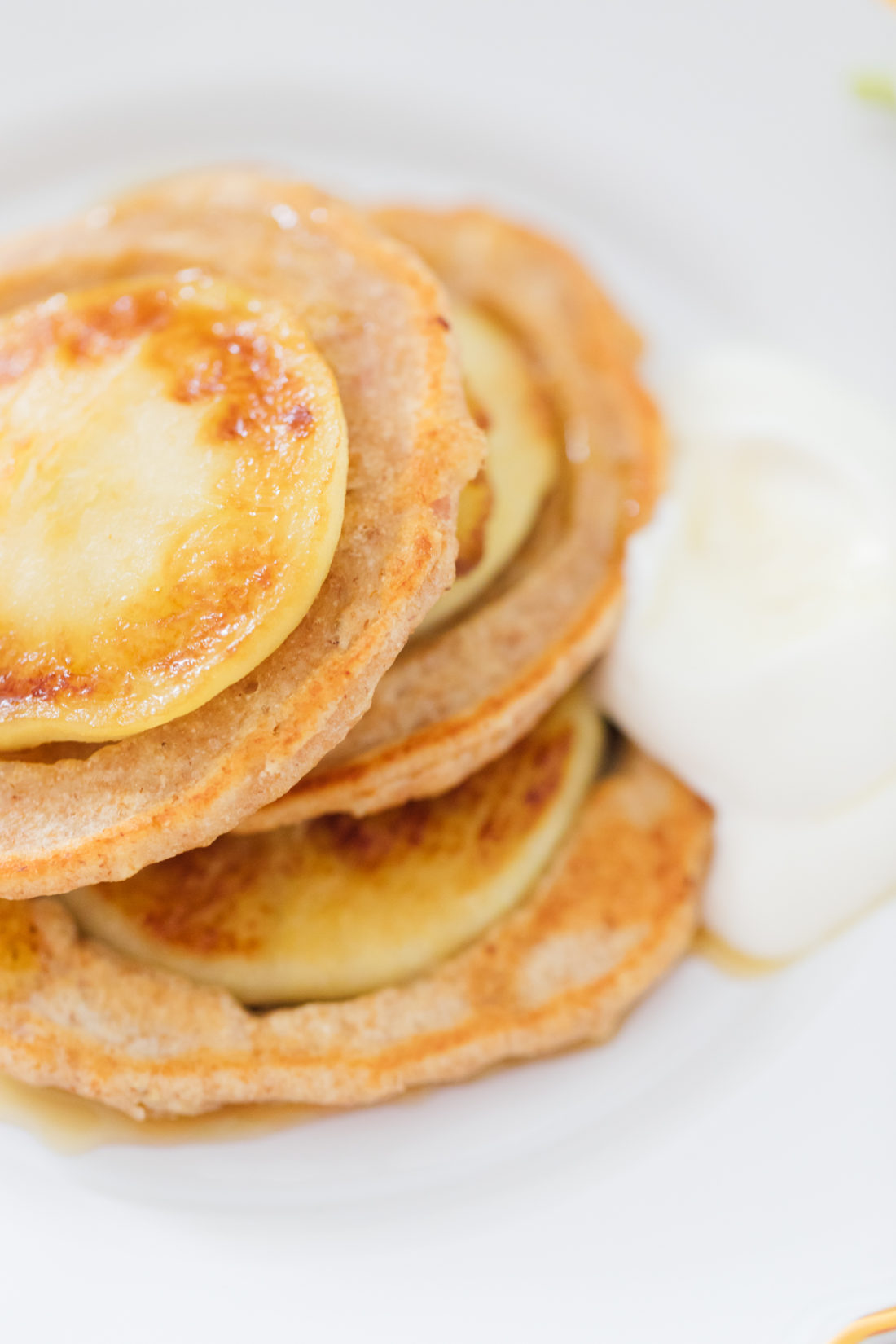 In a medium nonstick pan on medium high heat, begin by browning your apple slices in a little coconut oil on each side– approximately four minutes on each side. Remove from the pan, and place on a plate. Meanwhile, mix together the flour, oats, baking powder, baking soda, cinnamon, salt, nutmeg, and collagen powder in a bowl. In a separate bowl, whisk together the egg, buttermilk, maple syrup, and coconut oil. Mix the wet ingredients in to the dry until just mixed together. Heat a griddle over medium high heat, and coat with a bit of coconut oil. Place a cooked apple slice or two on the griddle, and top each with a ladle of the pancake batter. Cook under browned on one side and bubble form at the surface, approximately three minutes. Flip and cook for two more minutes on the other side. Repeat with extra batter and apple slices. Create a stack of pancakes, top with maple syrup, and serve with a dollop of greek yogurt. Enjoy warm!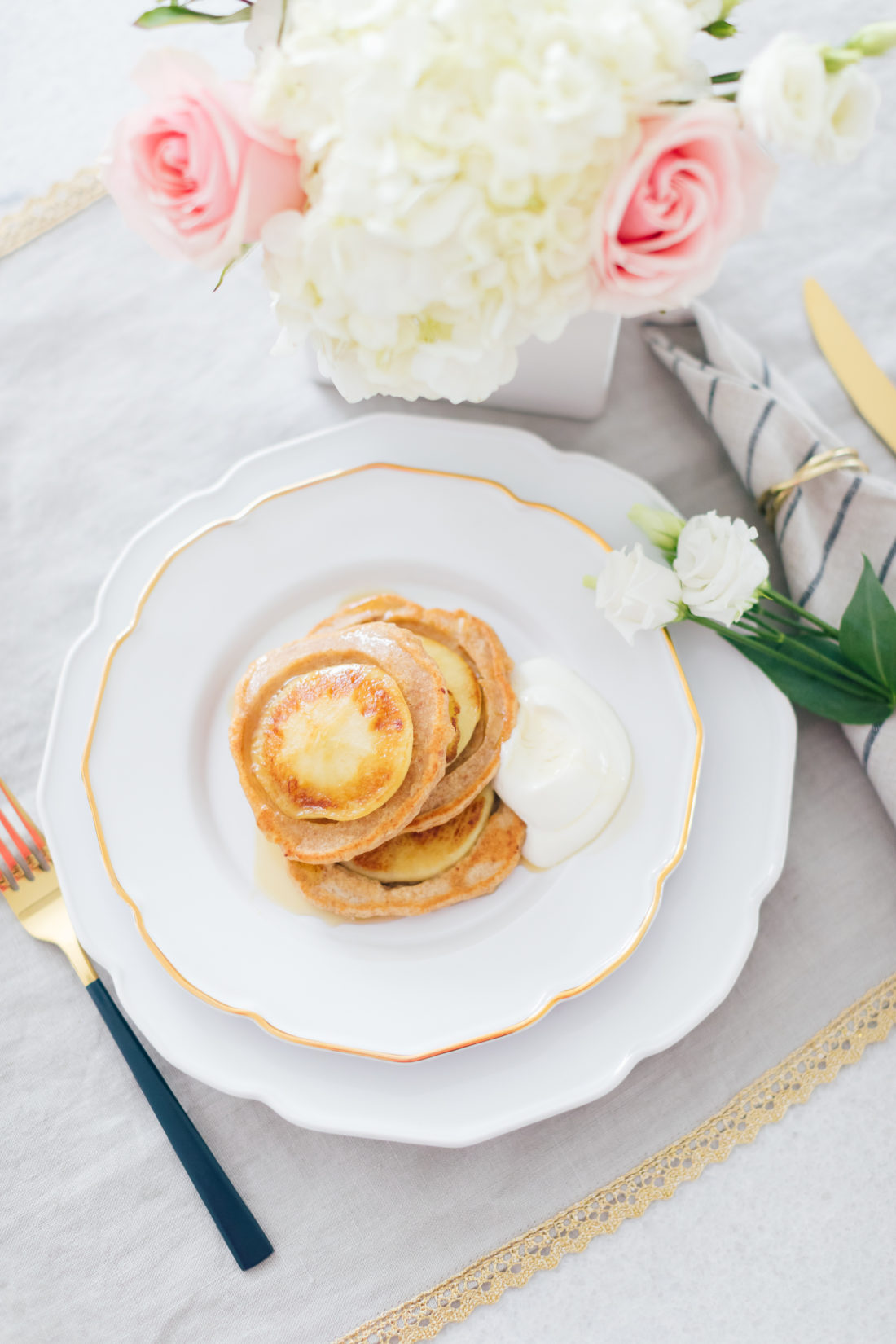 Shop the look…

Photographs by Julia Dags