The following content may contain affiliate links. When you click and shop the links, we receive a commission.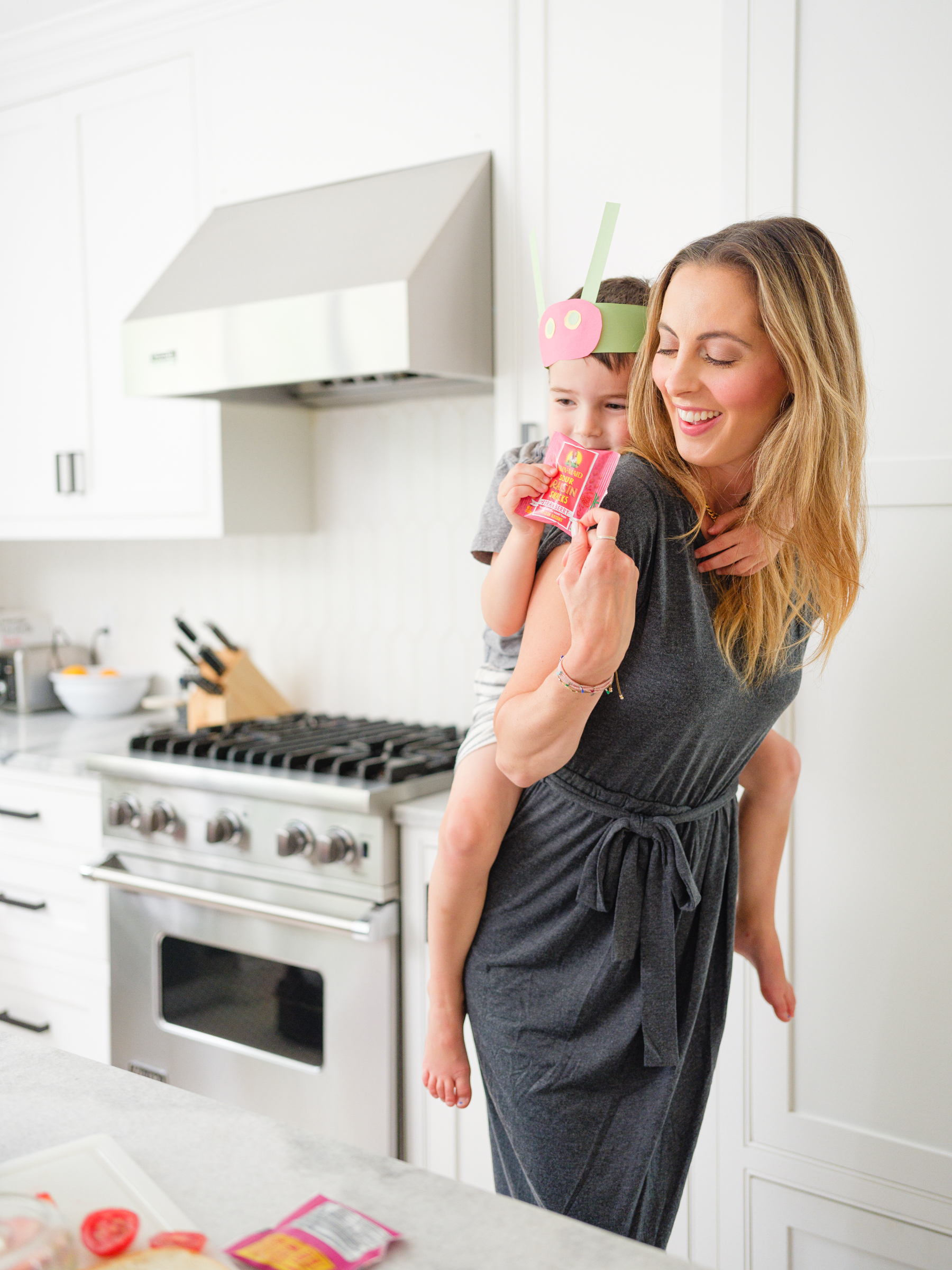 **Many thanks to Sun-Maid for sponsoring this post. As always, the thoughts and opinions expressed below are entirely my own.**
So many of us still don't know exactly what will happen this school year. My kids go "back to school" next week, but on an edited schedule, with a mix of home and physical school time — and no guarantees that we won't be exclusively distance learning eventually. It's an unsure time for all of us in our country…but the one thing centering and grounding me as a parent right now is reminding myself and my kids that CHILDHOOD is ALWAYS in session. No matter what. I'm trying to make our routines as fun and creative as possible, so that I can keep my kids' minds active whether they are back in school full time or not.  One way I've been doing that is supporting them with love through their lunchboxes — and making it a fun activity we can do together. Sun-Maid Sour Raisin Snacks are helping me bring the fun and deliciousness to their snacking every day!
My kids have been really obsessed with Sour Raisin Snacks for about a year now, and I love them too because they are a convenient, better-for-you, whole fruit lunchbox snack that are so easy to eat anywhere. They are real golden raisins, flavored with other natural flavors. I even eat them! They're the perfect amount of sweet and sour, and totally satisfy my sweet tooth during the day without eating candy. Sour Raisin Snacks have no added sugar, and nothing artificial, and they're available in Blue Raspberry, Mixed Berry, Watermelon, and Strawberry flavors. The Strawberry Sun-Maid Sour Raisin Snacks are my personal fave!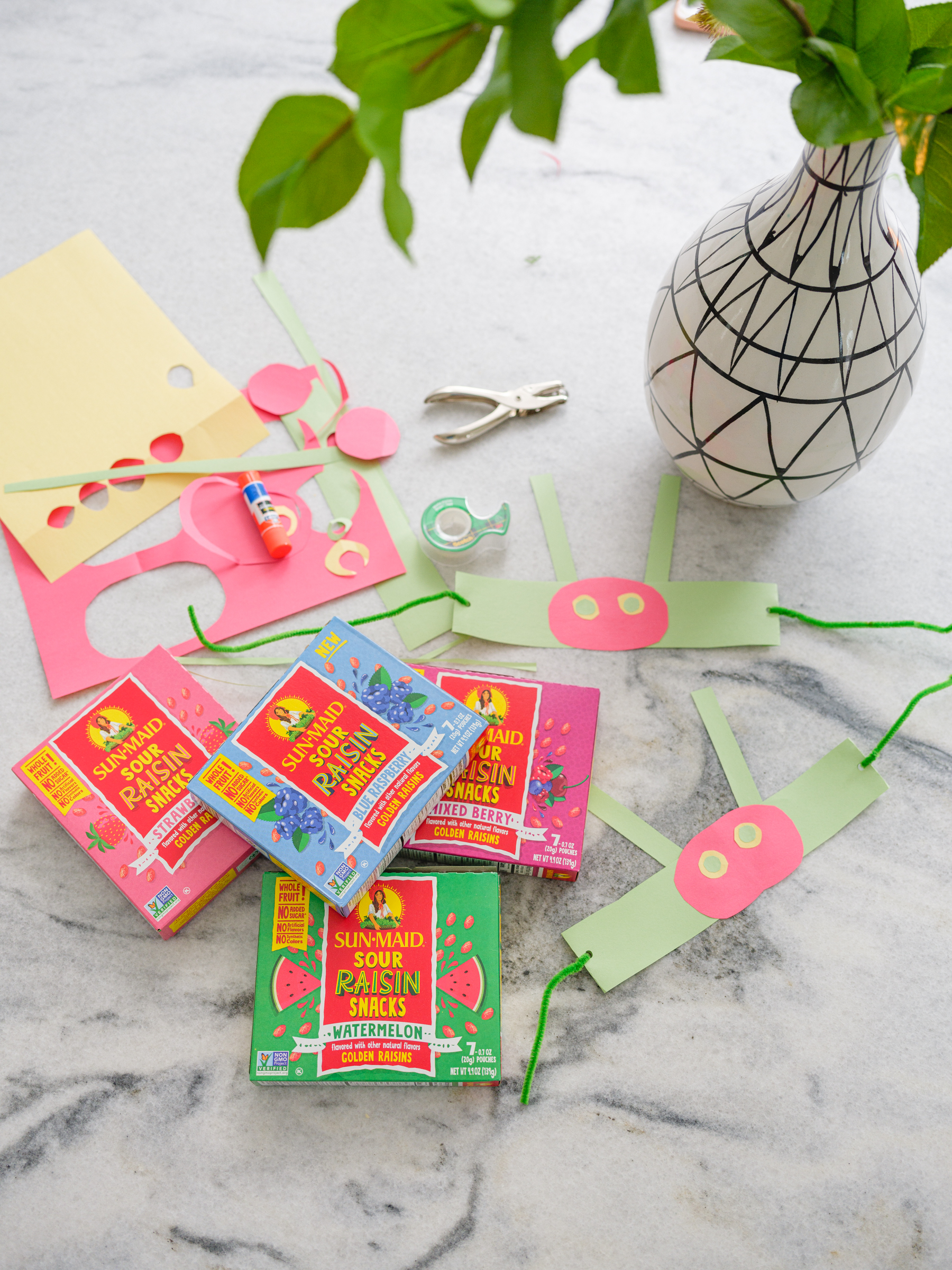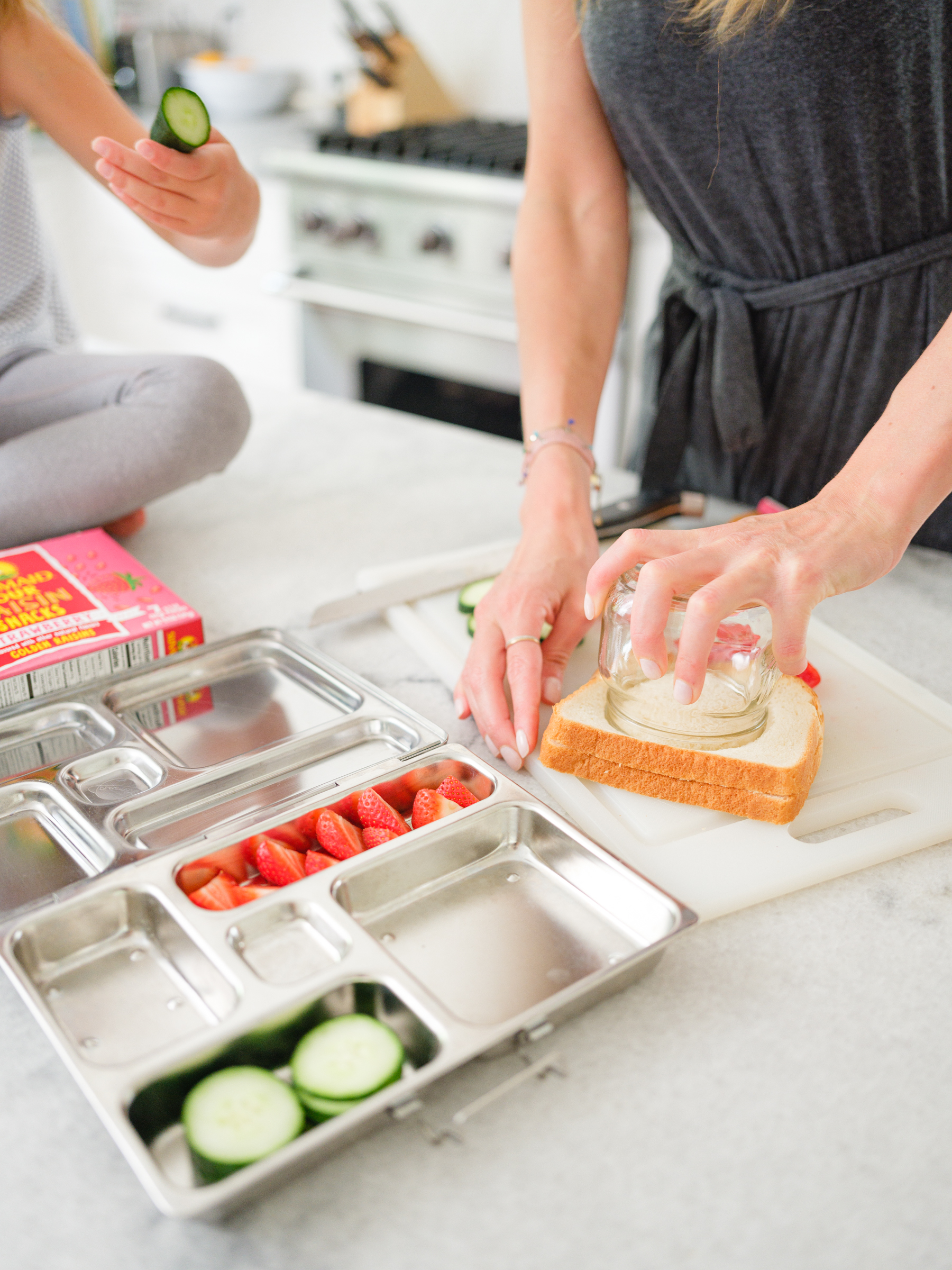 I like to create a really fun, themed lunchbox for my kids once or twice a week that we can all participate in.  I think keeping the routine of packing a lunchbox is really great for my kids to have some normalcy through all of this, and we love coming up with cute ideas. Even if the lunchbox gets eaten at the dining room table or on our porch instead of at school! A recent fave was our Very Hungry Caterpillar lunchbox!  We read the book together, made caterpillar crowns, and then Marlowe and Major each picked out their favorite healthy food that the Caterpillar eats through– strawberries and cucumber! We also included a cheese sandwich that I cut in to a circle using the top of a mason jar. We added tomato and cucumber eyes to make the caterpillar's face. It was such a quick and easy way to add a little magic to the morning, and I got lots of extra snuggles in– which always make me feel better too, if I'm being honest. Then each of them picked their favorite Sour Raisin Snacks flavor to add to their lunchbox. Major is really into Blue Raspberry Sour Raisin Snacks right now, and Marlowe has always loved the Watermelon Sour Raisin Snacks.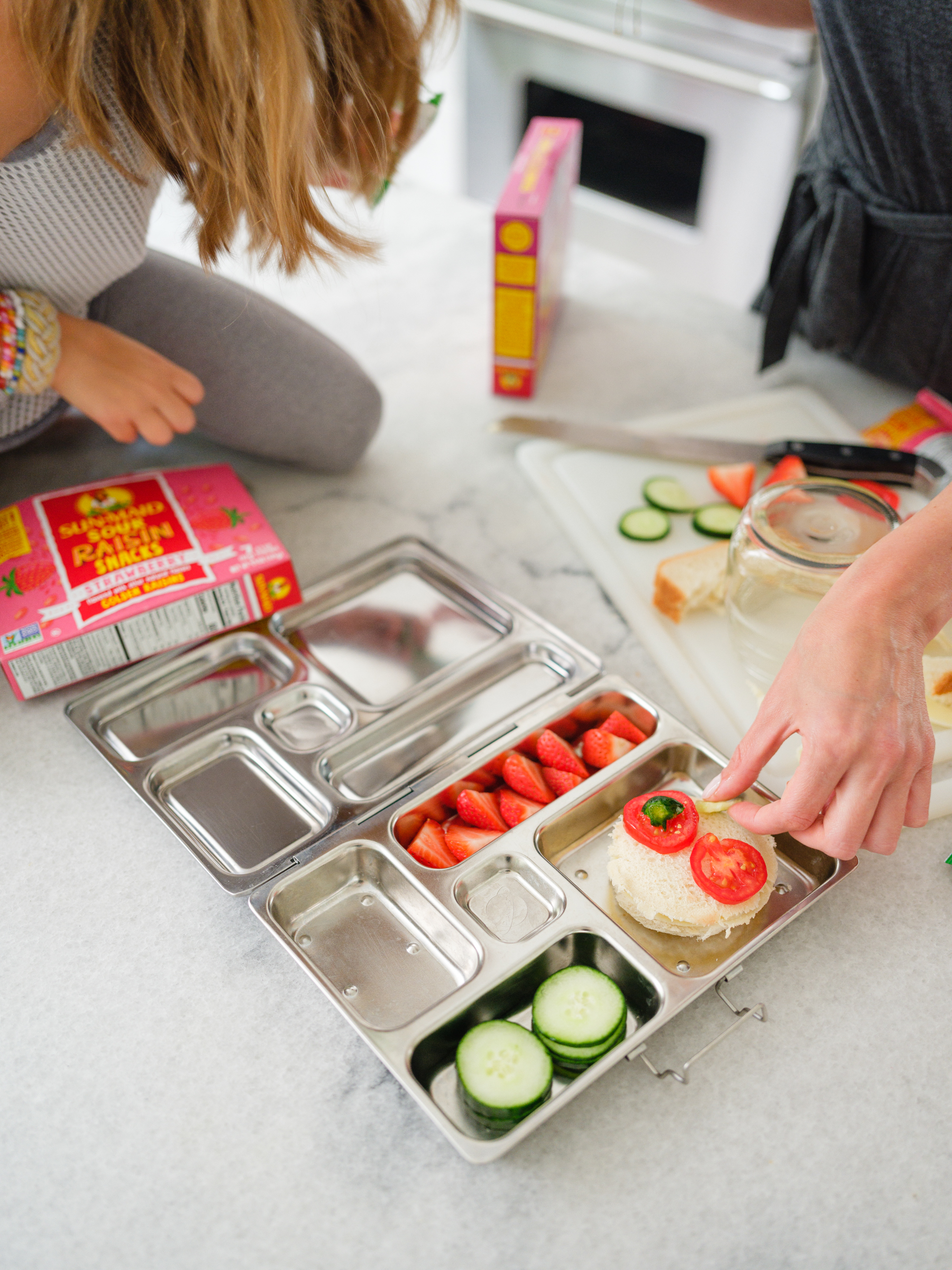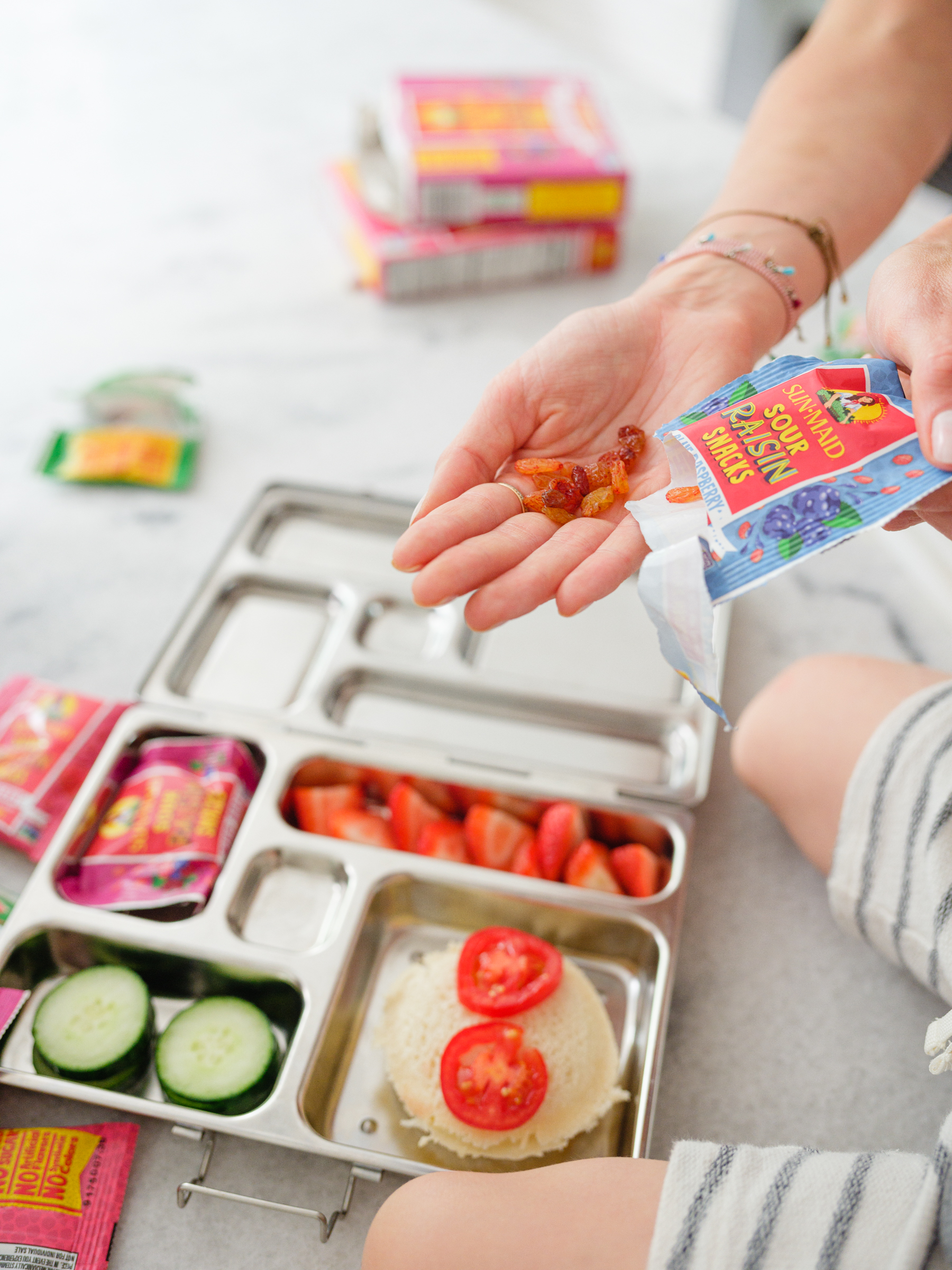 I told the kids how I've been eating Sun-Maid raisins since I was a kid just like them! I love that for more than 100 years, Sun-Maid has stayed true to its roots with its commitment to whole fruit products that kids crave, and parents approve of too. I think it's really cool that as snacking has changed, Sun-Maid has changed with the times and made these delicious snacks that are as dynamic as the kids are today. I'm so happy to bring some timeless magic and nutrition to my kids' daily life this school year– and to send them off with a smile and the reminder that being a kid is something to be celebrated no matter what else is going on.
Have you tried Sun-Maid Sour Raisin Snacks? Which one is your favorite flavor?!