The following content may contain affiliate links. When you click and shop the links, we receive a commission.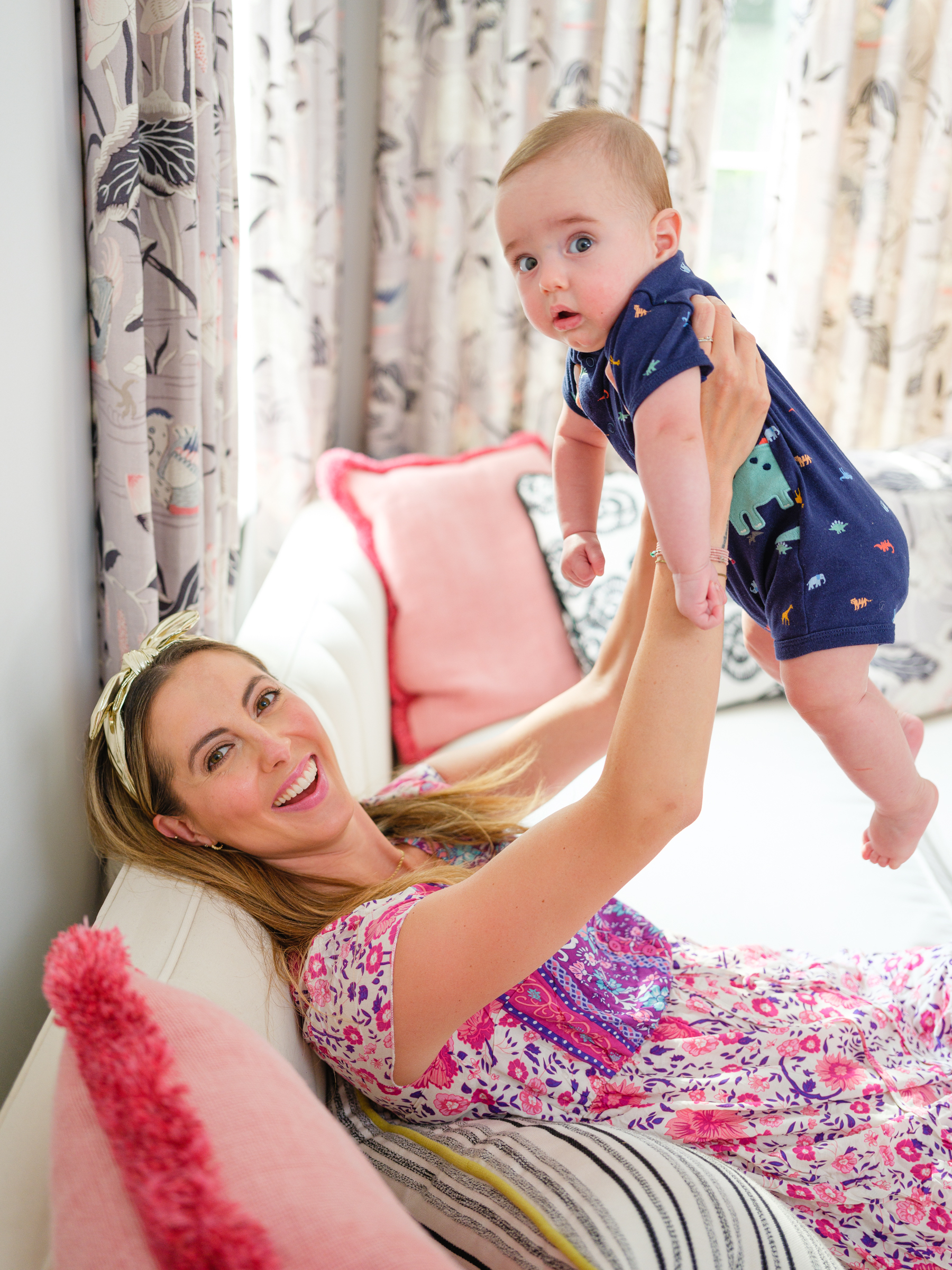 Mateo's schedule has shifted a bit recently, so I thought I would give you a little update, and the second installment in his schedule series!
I'm writing this as Mateo just turned five months old, and clearly I don't have a crystal ball to see all the way to six months, but I don't anticipate his schedule changing much in the next month. I'll update you if it does!
At around four months old, I started noticing that Mateo's wasn't going back to sleep very easily at bedtime after his third nap of the day. I decided to stretch-out his awake times, and remove the third nap.
It took a few days of getting used to, but by putting him down a bit early for bed the first few nights, and then slowly moving his bedtime back up towards 7pm by 15 minute increments each day, he was totally on schedule after a week.
Introducing him to solids has helped with this as well, since he now is more full and sleeps longer at nap times. I'm not sure if this would effect babies who are exclusively breastfed at the same ages.
In between meal times and nap times, Mateo hangs out with us, practices tummy time, and plays!
Feel free to ask any further questions you may have in the comments below!
SCHEDULE…
7am: Wakeup Time! Curtains opened! 6 oz. of formula in a bottle.  (I use HIPP Hungry Infant formula!)
8am: Breakfast! (Right now, Mateo is enjoying baby yogurt mixed with some puréed fruit, or baby oatmeal mixed with fruit.)
8:30am-9:30am: Play Time!
9:30am-12pm: Nap Time! (He sleeps with a sleep sack, and a sound machine on.)
12pm: 4-5 oz of formula in a bottle.
12:30pm: Lunch Time! (Right now, Mateo is enjoying puréed vegetables at this meal.)
1pm-2:30pm: Play Time!
2:30-4:30pm: Nap Time!
4:30pm: 4-5 oz of formula in a bottle.
5pm: Dinner Time! (Right now, Mateo is enjoying veggie purée mixed with baby oatmeal at this meal.)
6pm: Bath Time! (I still bath him individually, after I bathe the two older kids together.)
6:30pm: 6-7 ounces of formula! (fed in his bedroom, darkened room, sleep sack and sound machine on.)
7pm: Bedtime!