The following content may contain affiliate links. When you click and shop the links, we receive a commission.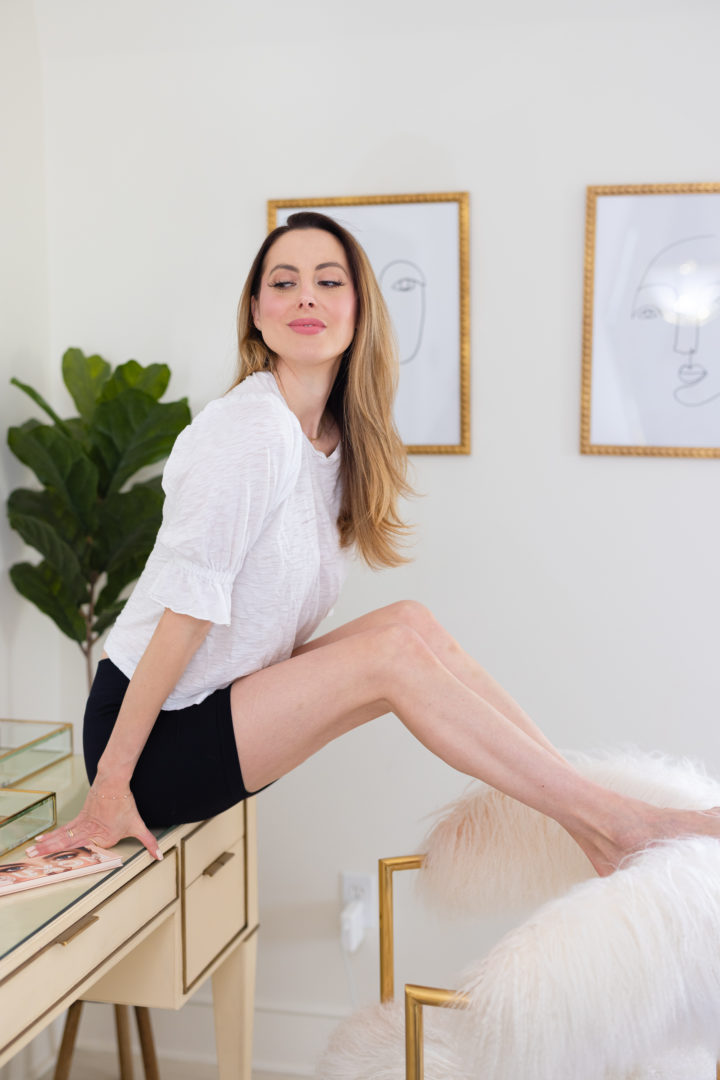 I LOVE makeup. Like, a lot. And not because I think women have to wear a ton of makeup to be beautiful. Actually quite the contrary. I feel more beautiful now in my own skin than I ever have. I love makeup because I think it's such a fun outlet for creative expression. I love how we can glorify our best features with makeup, enhance our natural glow, and get creative with fun new tricks. Plus, I just love the packaging. I always tell my kids that Mommy's makeup collection is MY fun toy that I love to play with. I find the whole application process to be such a zen experience. I truly do count it as "me time". I hadn't gone and picked up a new haul of makeup in a while, and I just went the other day! I figured I'd share what I got! Check out my whole Spring Makeup Haul below, plus a video talking you through each product and applying it to create a full face. 
Let me know if you like this makeup haul video and if you'd want to see more! 
BUXOM WHITE RUSSIAN PALETTE
$39
This palette has a really restrained, neutral color vibe with a slightly pink undertone that I just LOVE. It's a few eyeshadows and two blushes, both of which I've used and love. I needed this palette in my collection!
TULA FACE FILTER PRIMER
$34
This primer is all-natural, inexpensive, and has a beautiful shimmer in it that gives me a nice glow! Plus, it's formulated with probiotics and superfoods!
MAC EXTRA DIMENSION BLUSH IN DILLY-DOLLY
$31
This blush is from the MAC cherry blossoms spring collection, and I love the shimmery pink! Such a pretty and subtle glow if you like that sort of thing (I mean, who doesn't).
FENTY BEAUTY EAZE DROP FOUNDATION
$29.50
This is the new-new Fenty, and it's grand. It's a skin-mimicking super lightweight foundation that can be layered for extra coverage. I'm wearing shade 3.
MAC BRUSHBLACK BRUSHSTROKE 24 HOUR LINER
$22
This beautiful liner pen is super easy to use, creates a dainty flick, and really stays. 10/10!
BUXOM FULL FORCE PLUMPING LIPSTICK
$20
I haven't bought a new lipstick in so long, but this plumping nude is TOP. It's so moisturizing and plumps the lips for an easygoing but sexy pout. Love the pinky nude shade!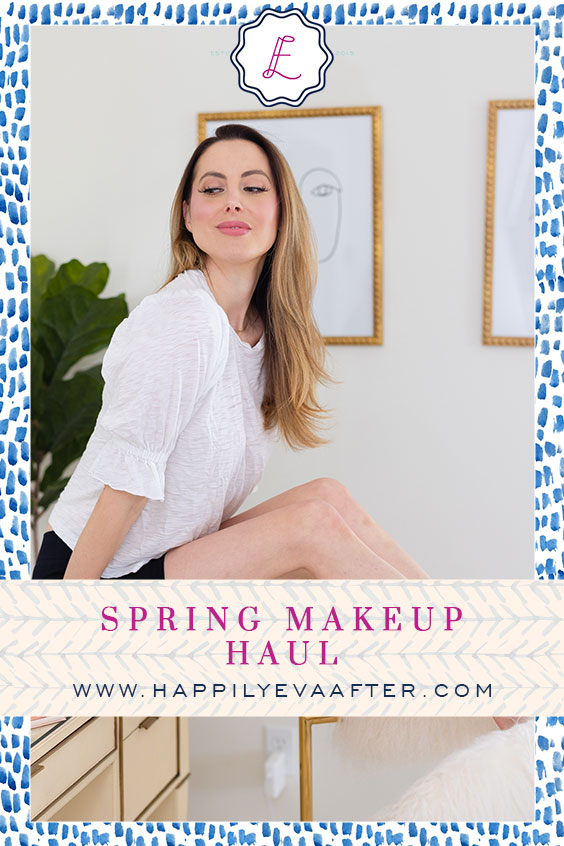 Photographs by Julia Dags | Happily Eva After, Inc. © 2021 All Rights Reserved