The following content may contain affiliate links. When you click and shop the links, we receive a commission.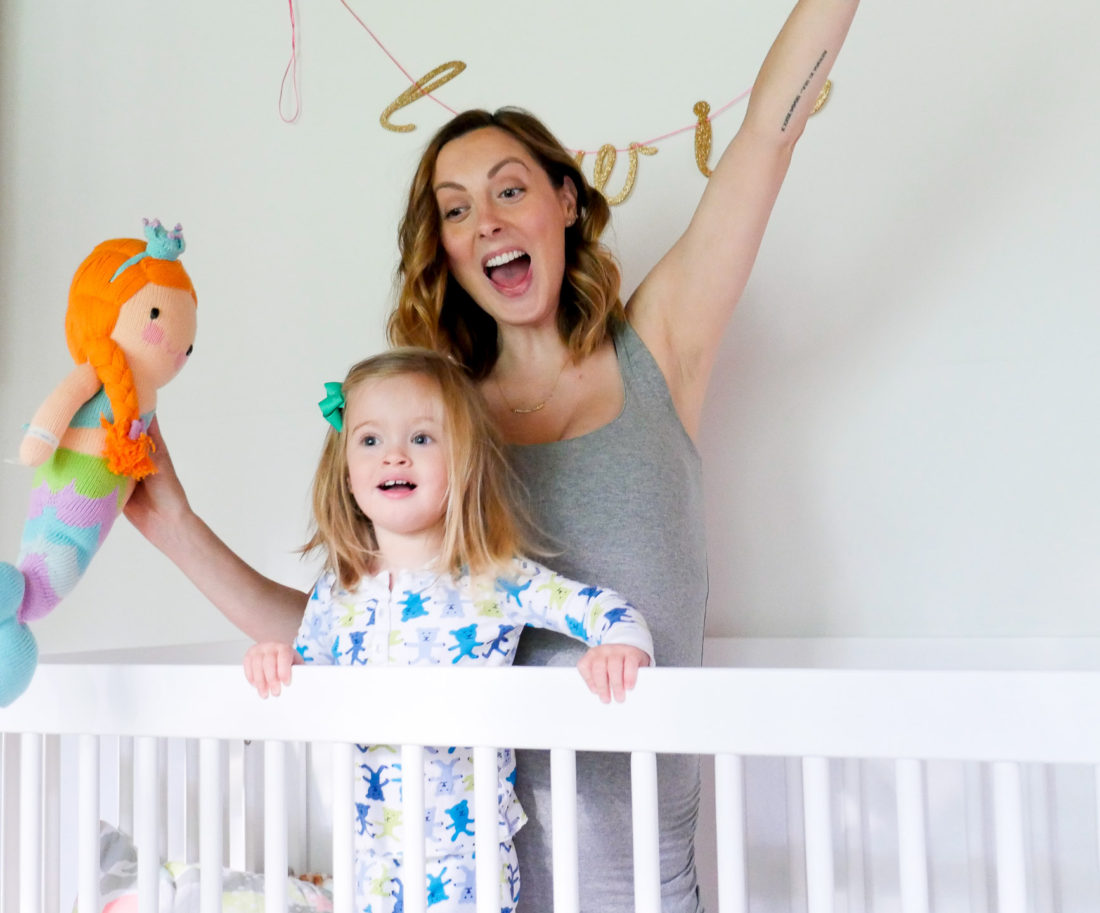 Music has always been a big part of family life for me. I grew up dancing with my whole family to music after Dinner, and Kyle and I have played music to Marlowe since before she was even born. Our daughter is a little spitfire, and she loves dancing and turning up the volume to hear her favorite songs. Research has shown that singing, speaking, and reading to your kids are extremely important for their development and can help build vocabulary that sets them ahead of the pack for years. Engaging in fun activities like dancing and singing together foster early childhood development­– and that special Parent-Child bond! With Marlowe about to become a Big Sister and share the spotlight, spending quality time together that will be good for her intellectually and emotionally has been at the forefront of my mind.
I recently got in to streaming Spotify on my phone and computer to listen to music at home (it's AMAZING if you haven't tried it) and they have a new feature that makes hanging out with your kids and engaging with them so much easier! Spotify has certain channels that are specifically created to foster this kind of fun interaction with your kids. There are so many to choose from, and they not only have tons of recognizable and fun songs for kids of any age, but they have interactive parts to them also! Talking voices throughout the playlists encourage engaging activities and ways of looking at the next song that you might not have thought of yourself. For example, before the next track is played, Marlowe and I are asked to listen for all the different instruments and call them out when we hear them! It's almost like having your very own playtime coach– which I SO appreciate. After a long day, sometimes I can feel like I'm on autopilot and listening to one of these Spotify playlists really helps me shake things up and keep Marlowe engaged and having fun.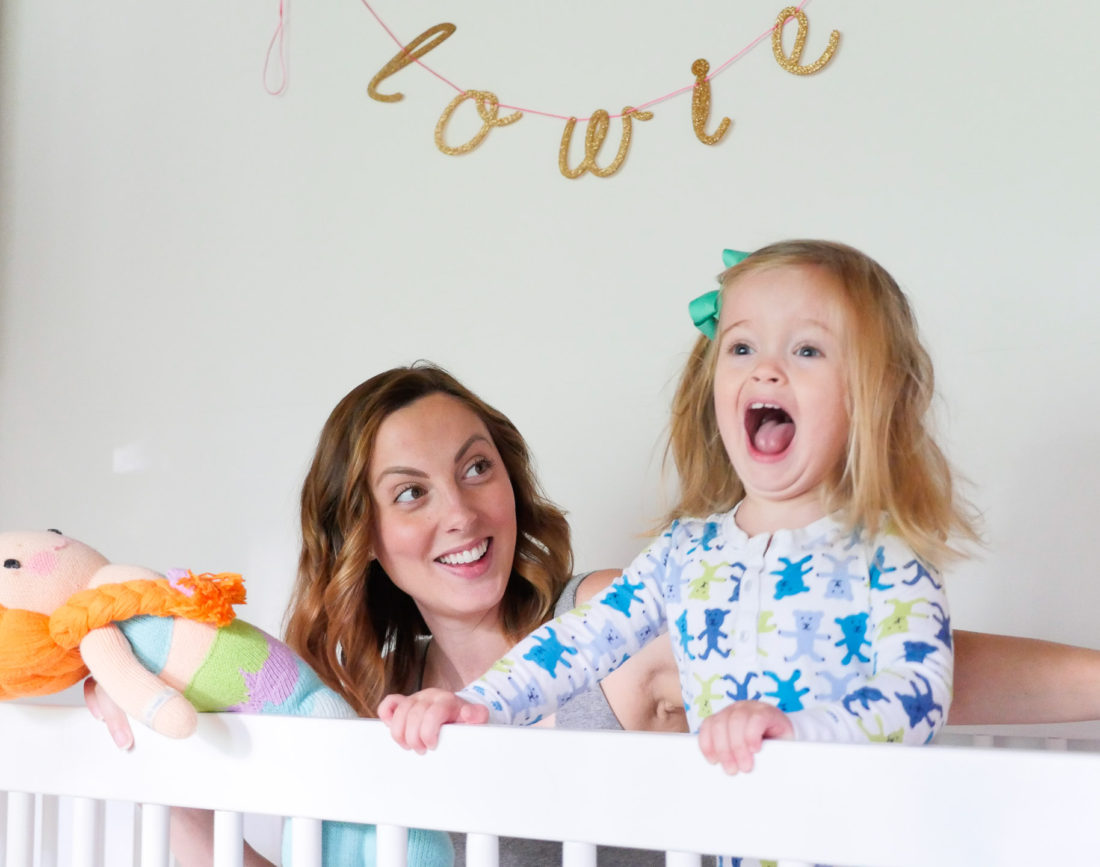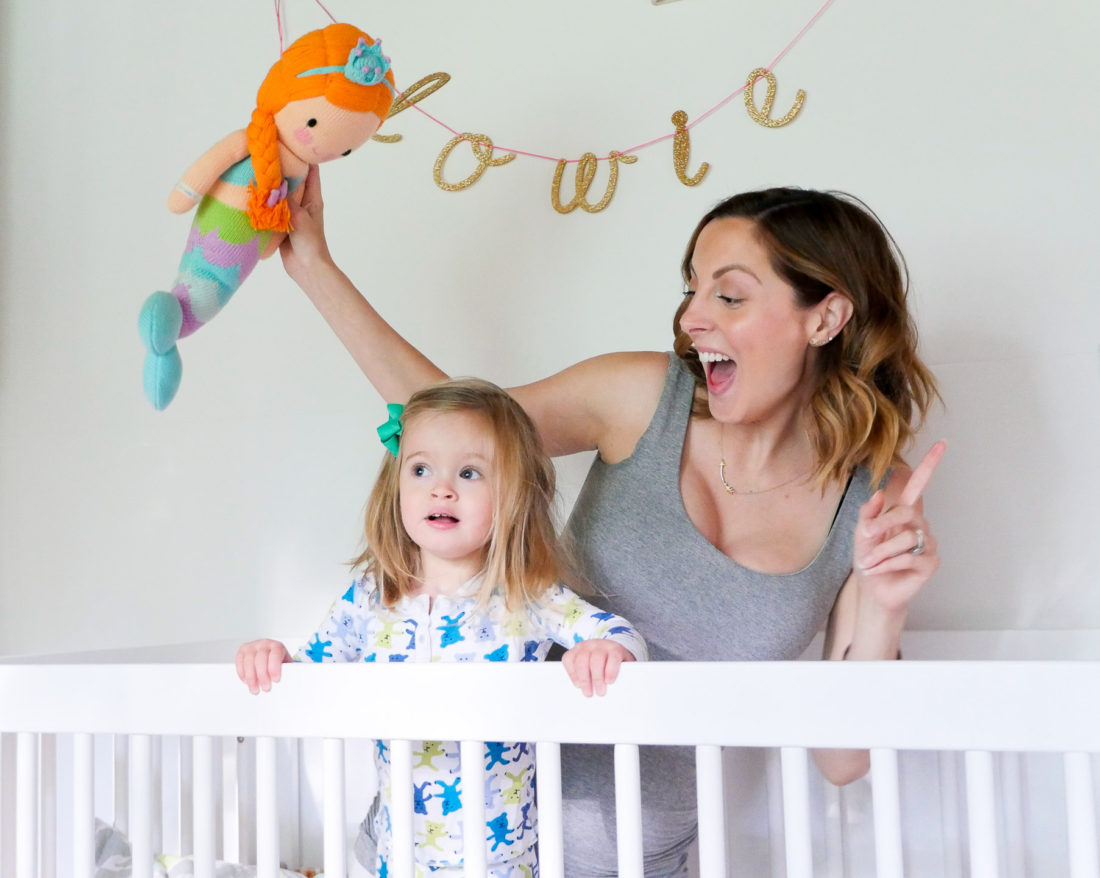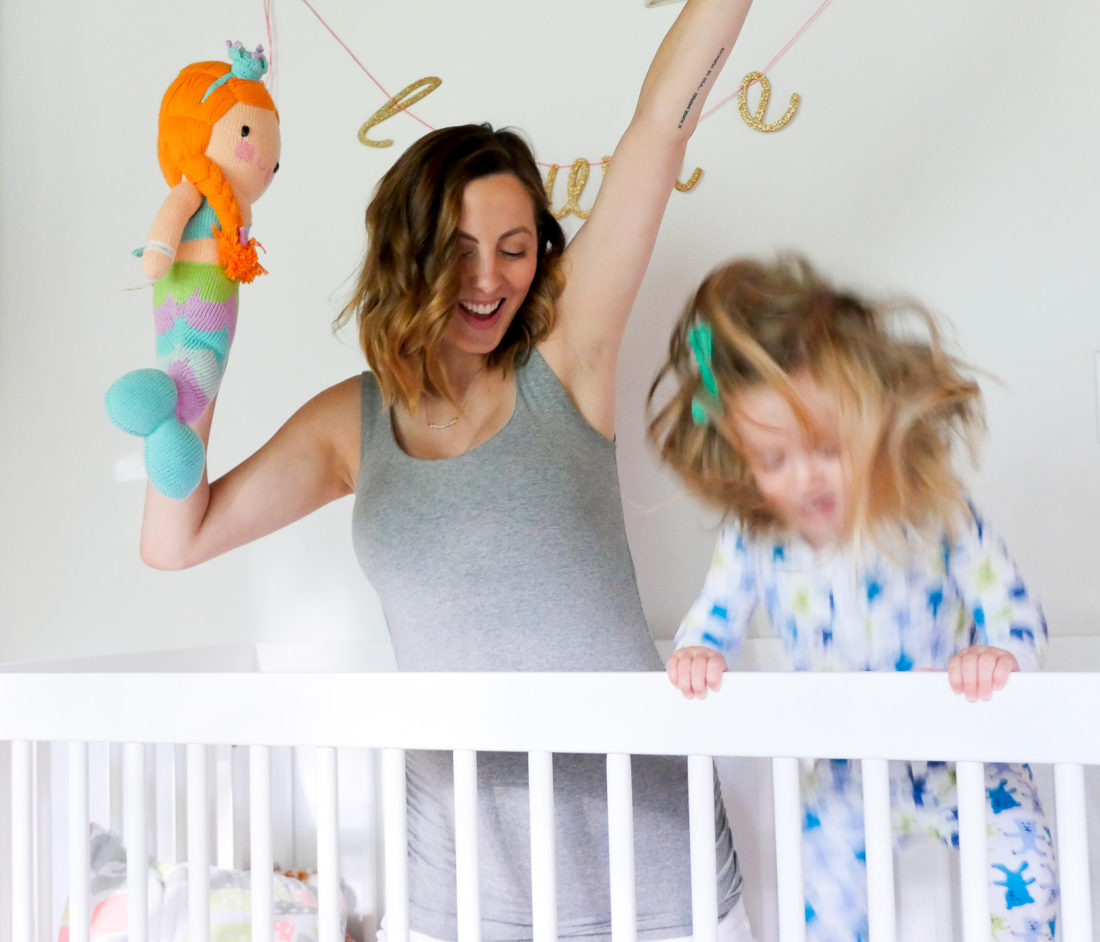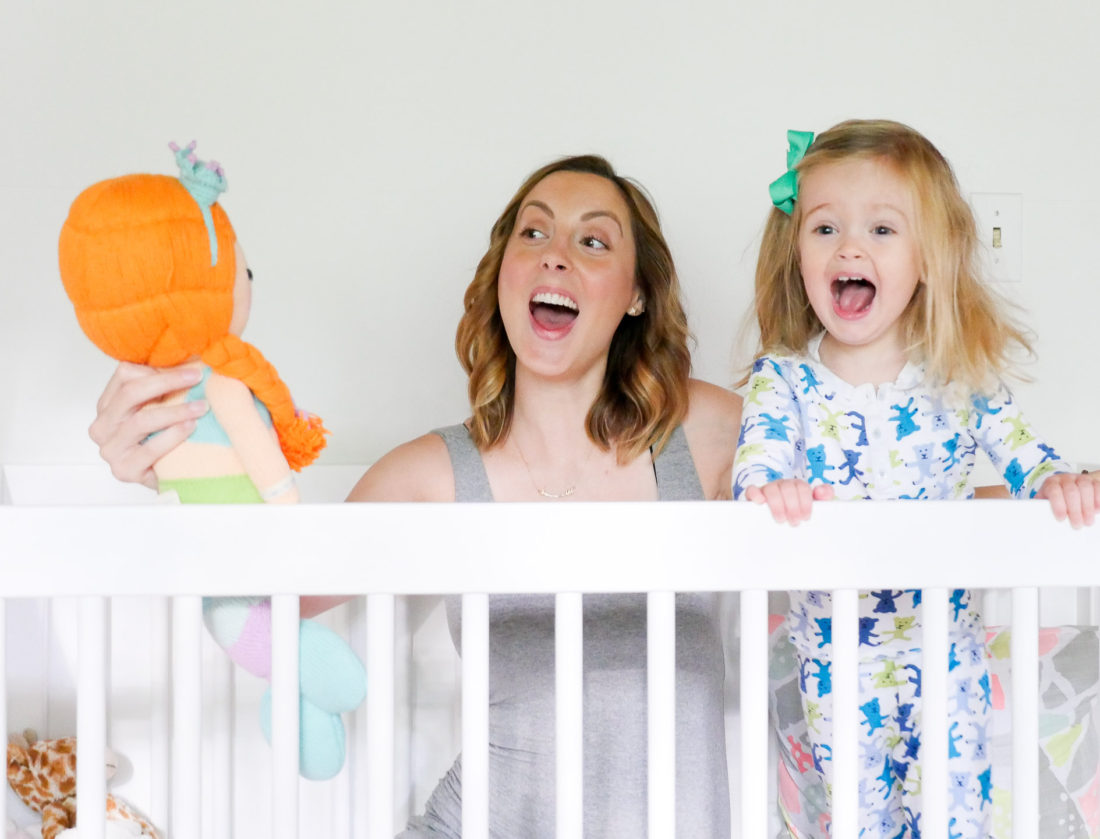 Listening to music together has become such a big part of our day. She's a little sluggish in the morning when I'm trying to get her up and ready for school, but I just put a Spotify playlist on for her and it helps motivate us both to get moving with the day. Sometimes we play the Monkeys Jumping On The Bed game while we dance and listen in her room. I'm definitely too pregnant to be playing this game….Ha!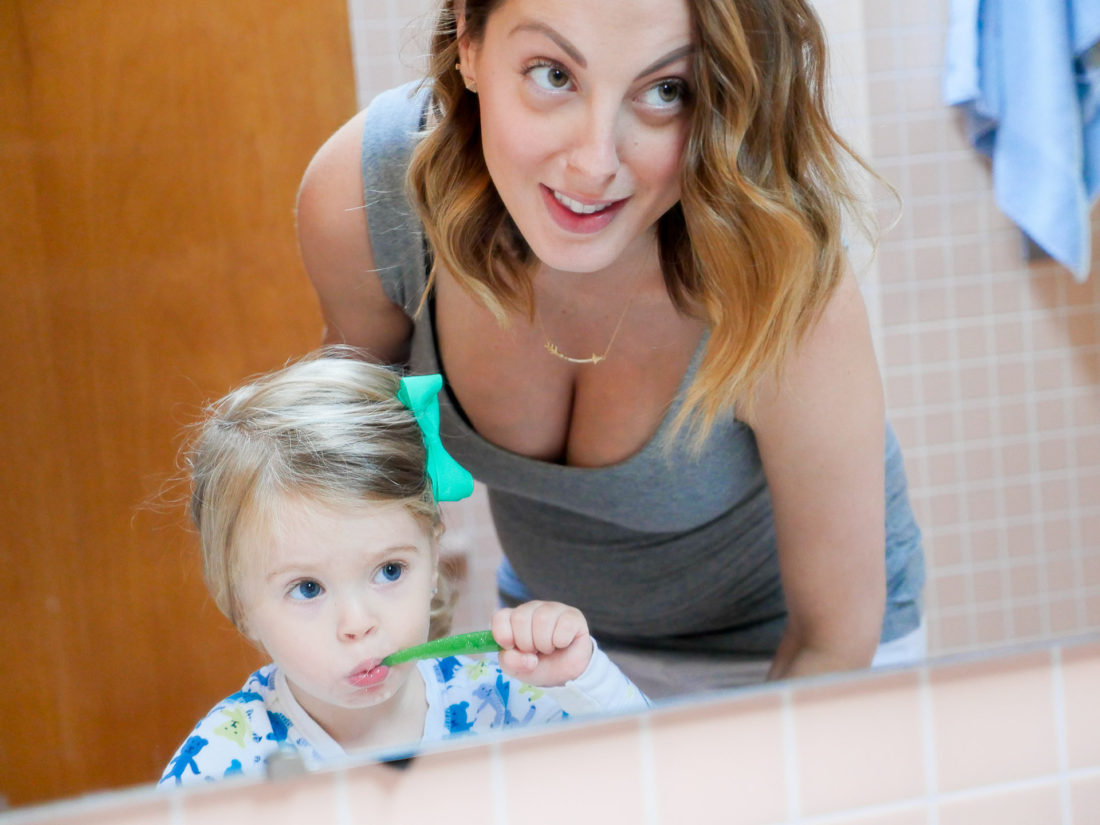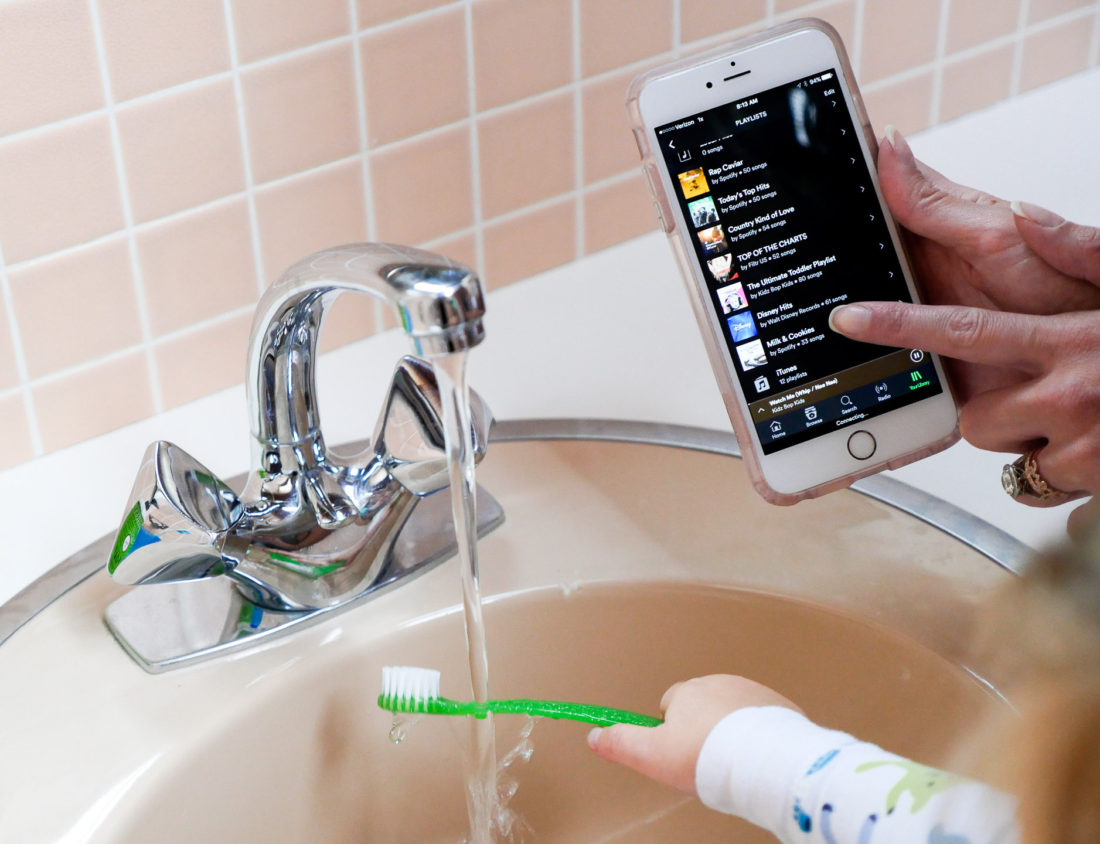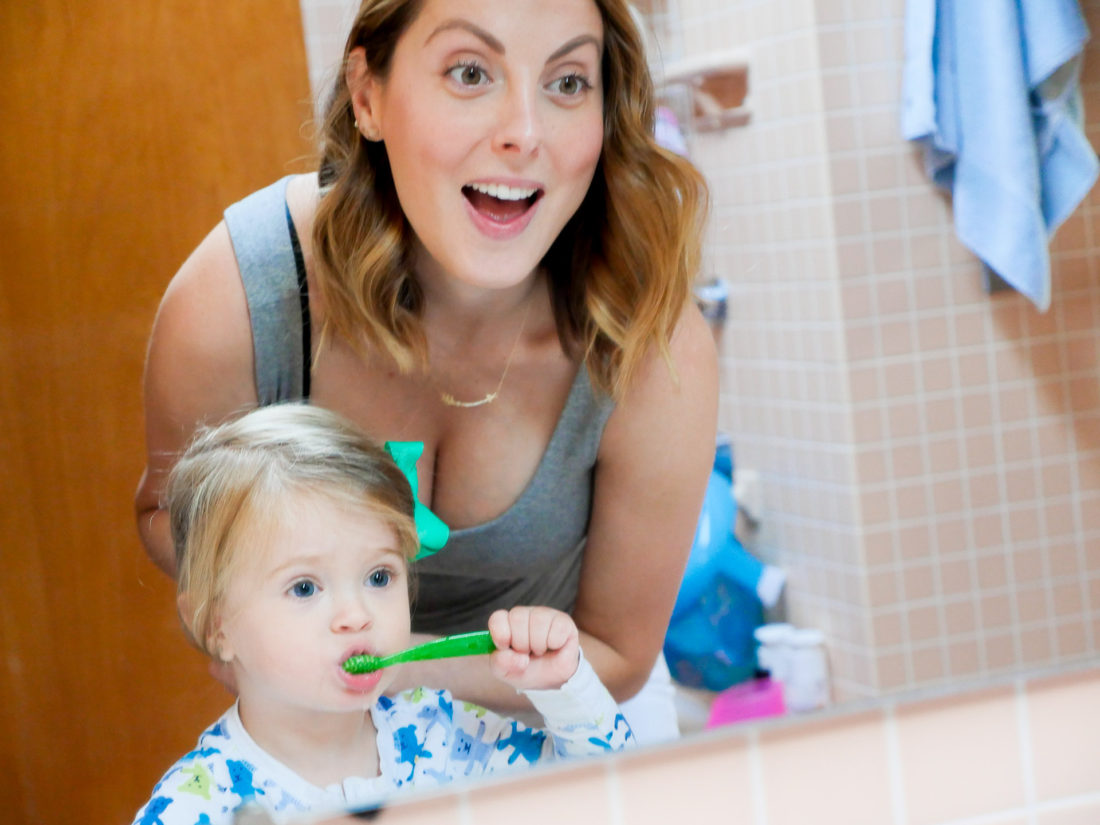 We even brush our teeth and eat breakfast to music! It's really easy to navigate the app and choose a playlist– and it's been so cute to watch Marlowe start to pick out her favorites and recognize certain songs that she didn't know the words to before. Her favorite Spotify playlists right now are "Family Party", "Playtime" and "Disney Hits".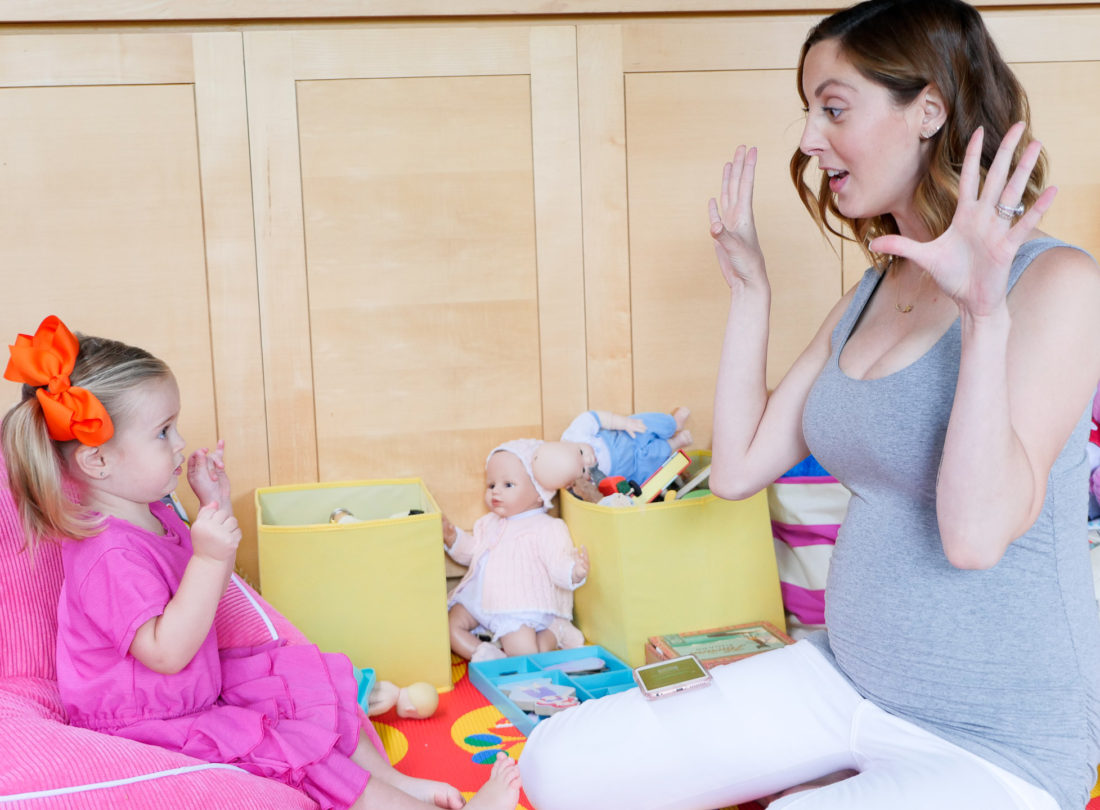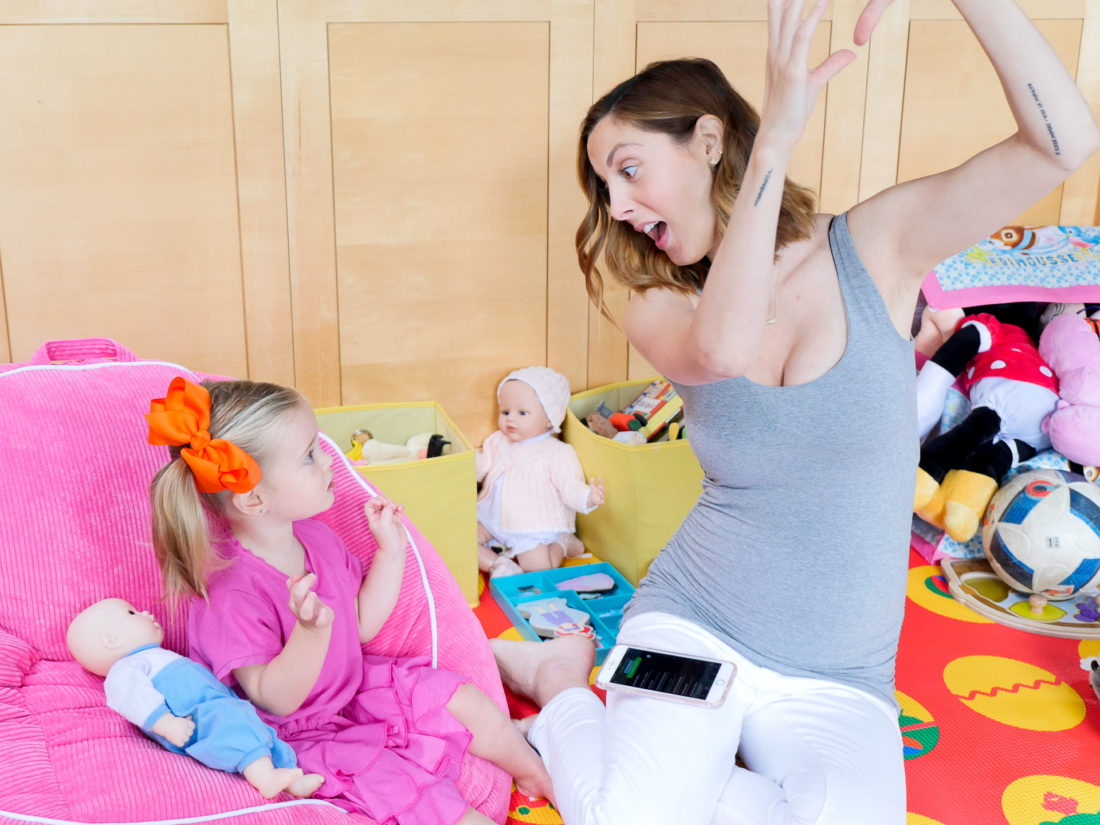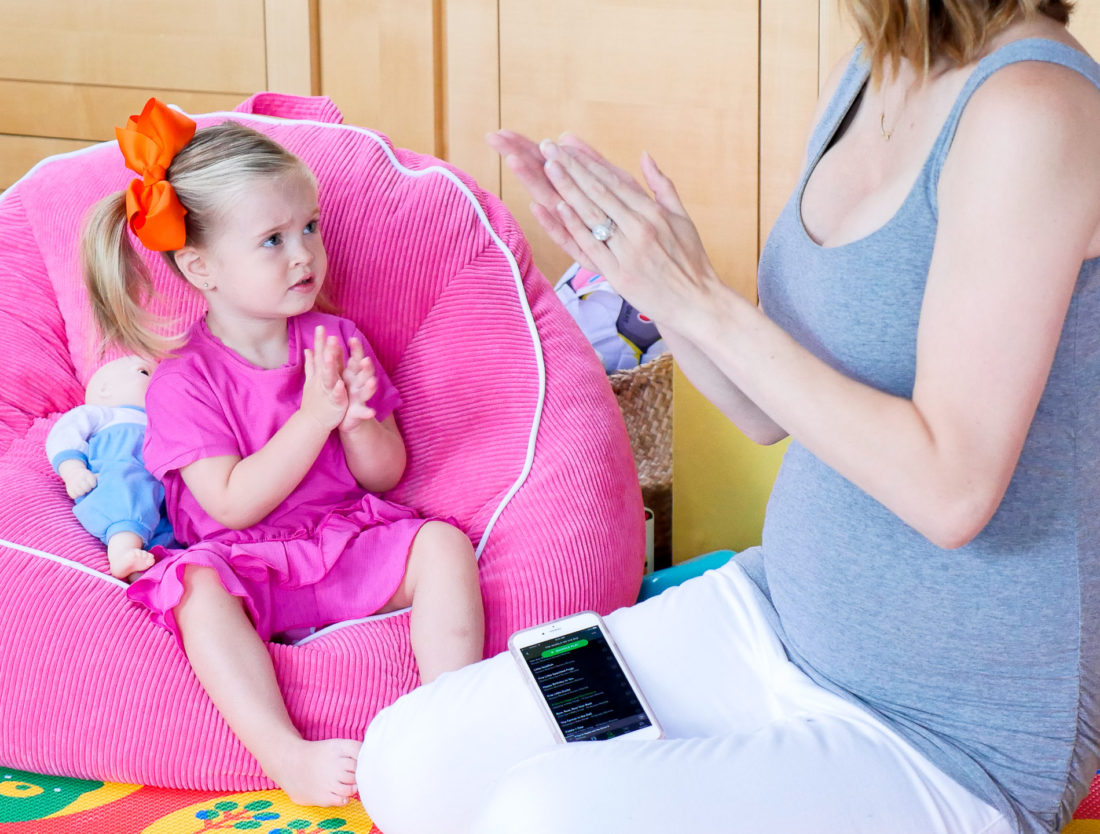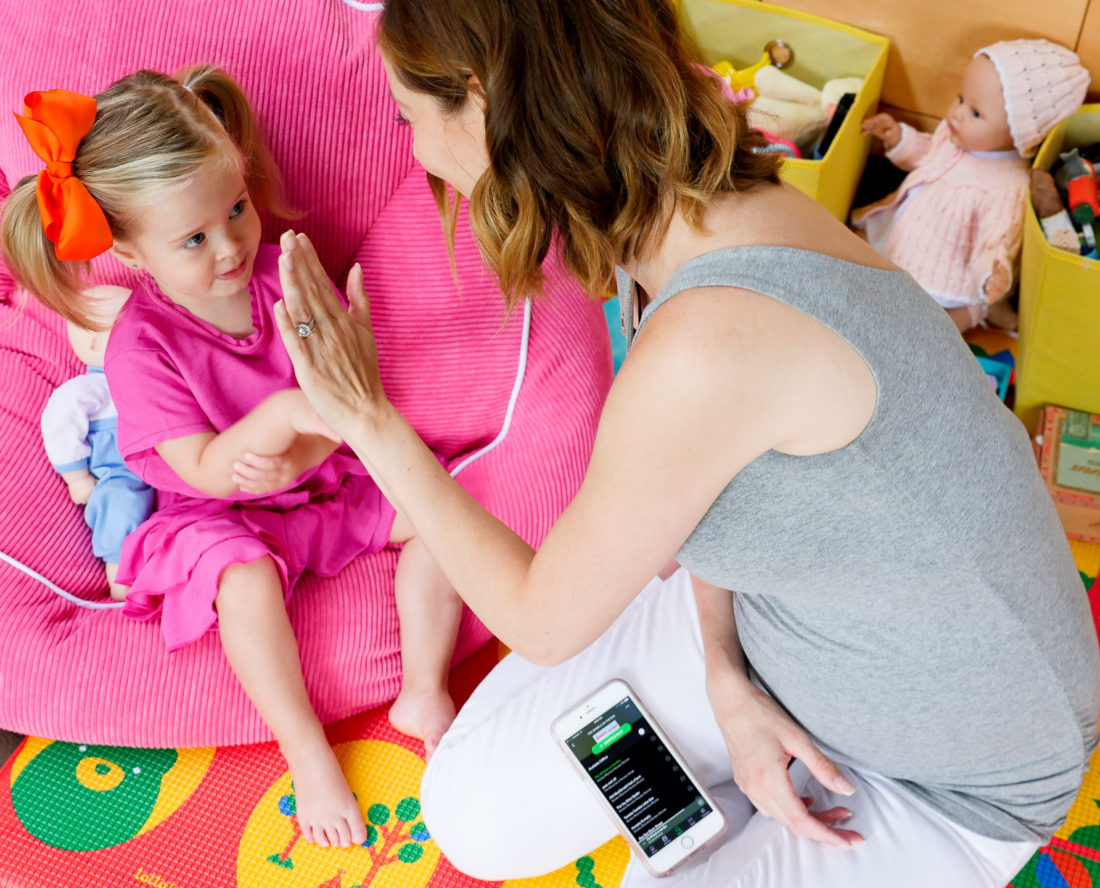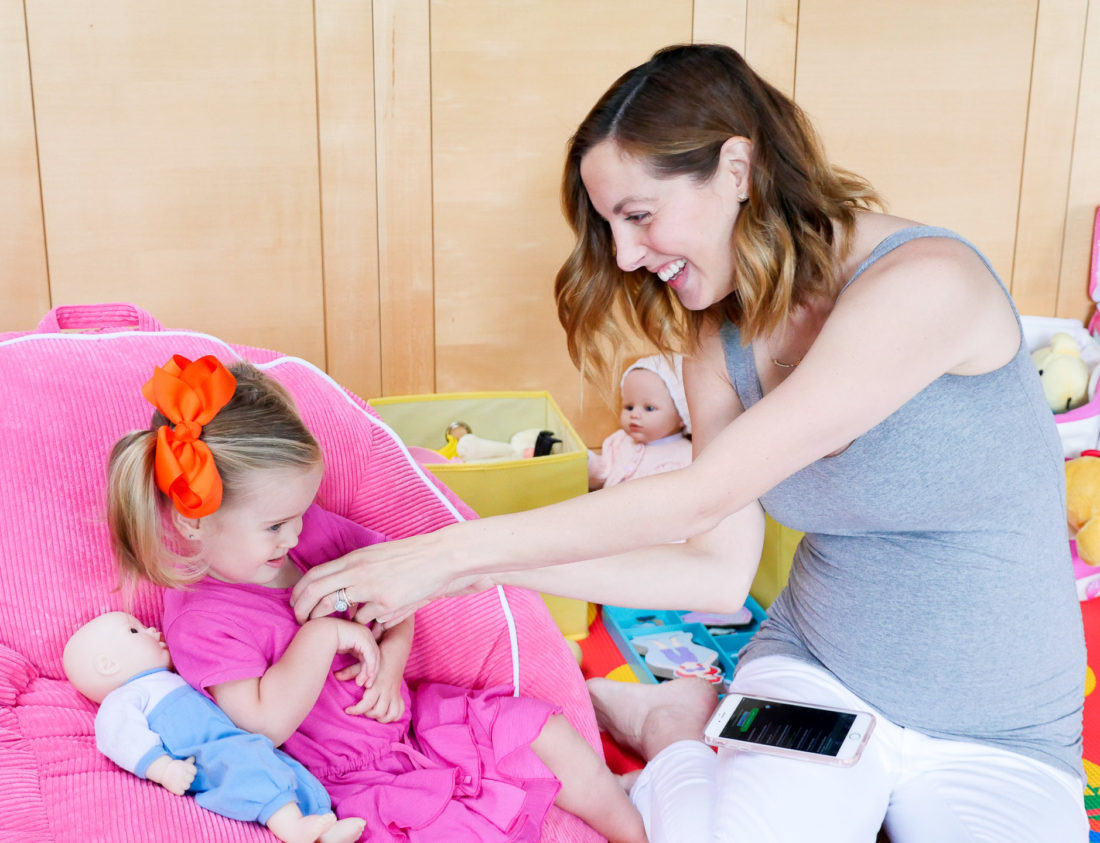 When Marlowe gets home from school, we put a fun playlist on and spend some quality time together dancing and singing. Her absolute favorite song right now is "Wheels On The Bus". She could sing it all day…and does. LOL. By the time dinner is ready, the situation has usually escalated in to a full on dance party– with special guests. Cookie Monster can really get down to the sick beats, if you didn't know. I'm always so thankful to get Marlowe's wiggles out before we sit down to dinner, and she has normally worked up a great appetite.
Connecting through music really helps bond us as a family and make us all a little happier– but it's nice to know that it's helping Marlowe's development at the same time. And watching her adorable little dance moves is the absolute sweetest. I can't wait until Baby Boy Martino can come out and join in on the action!!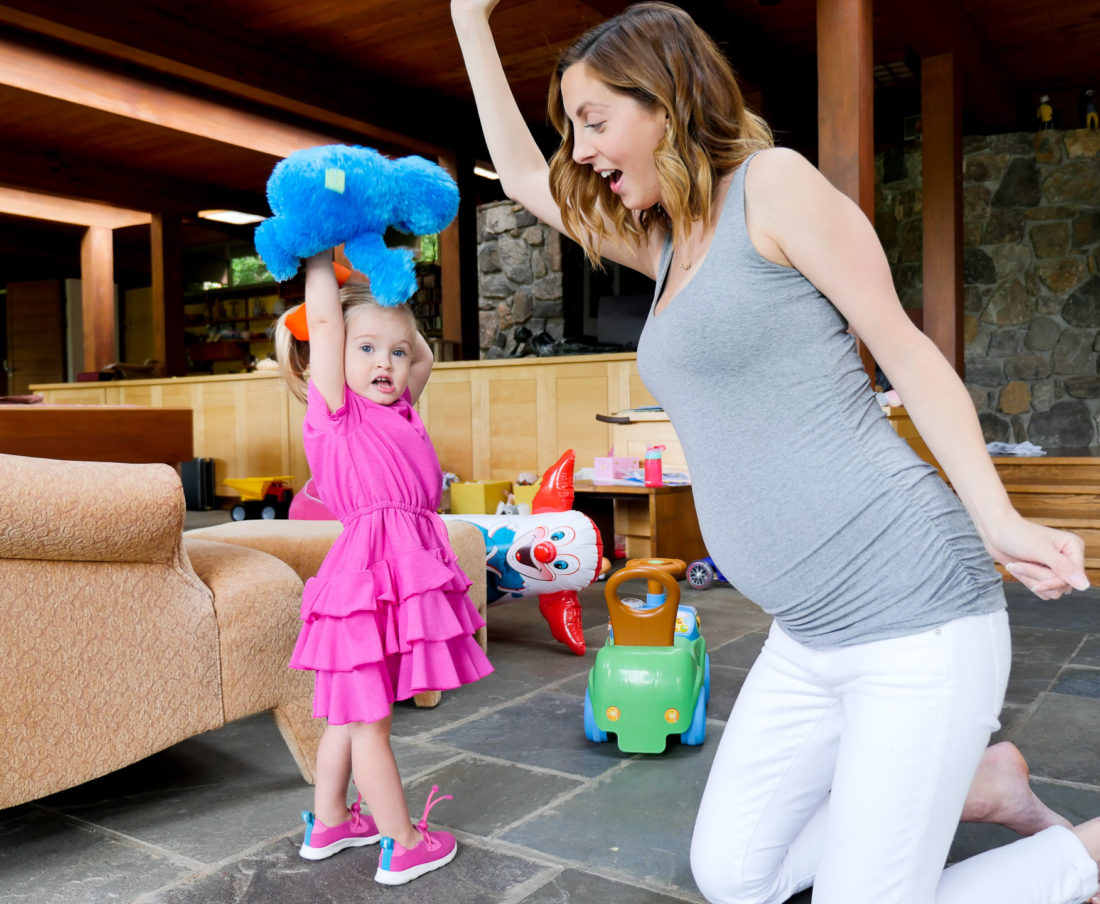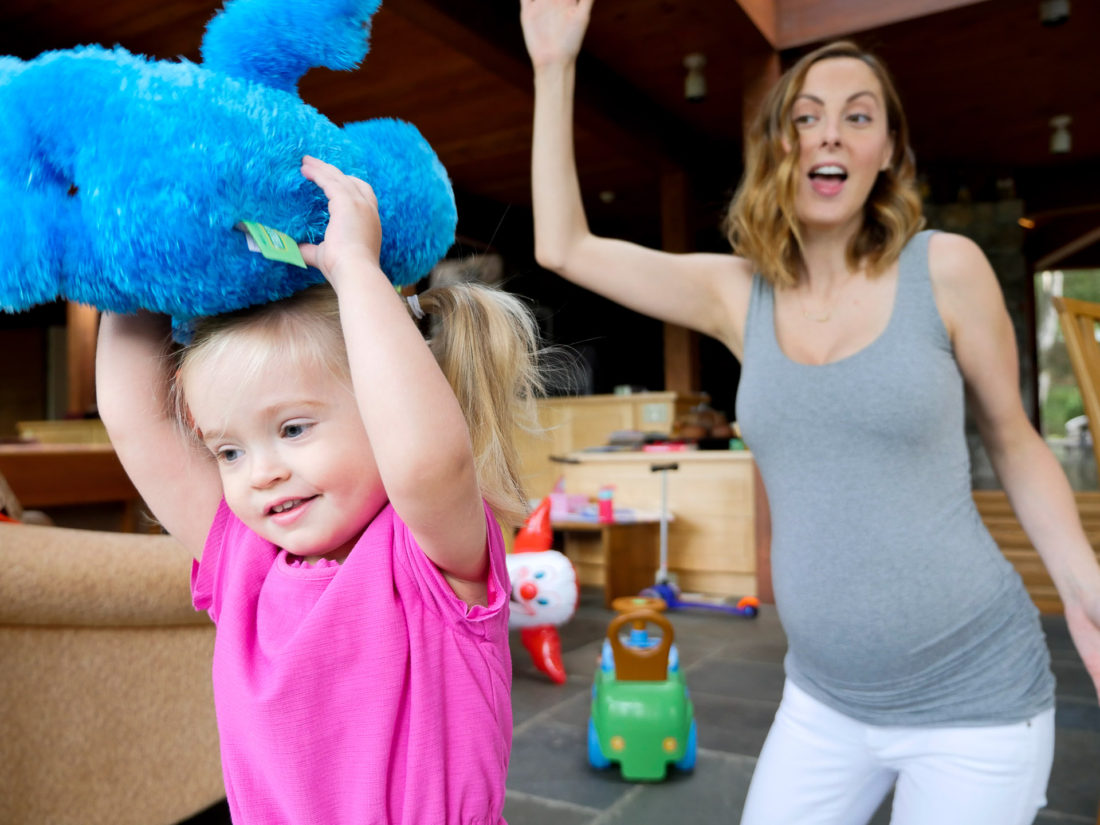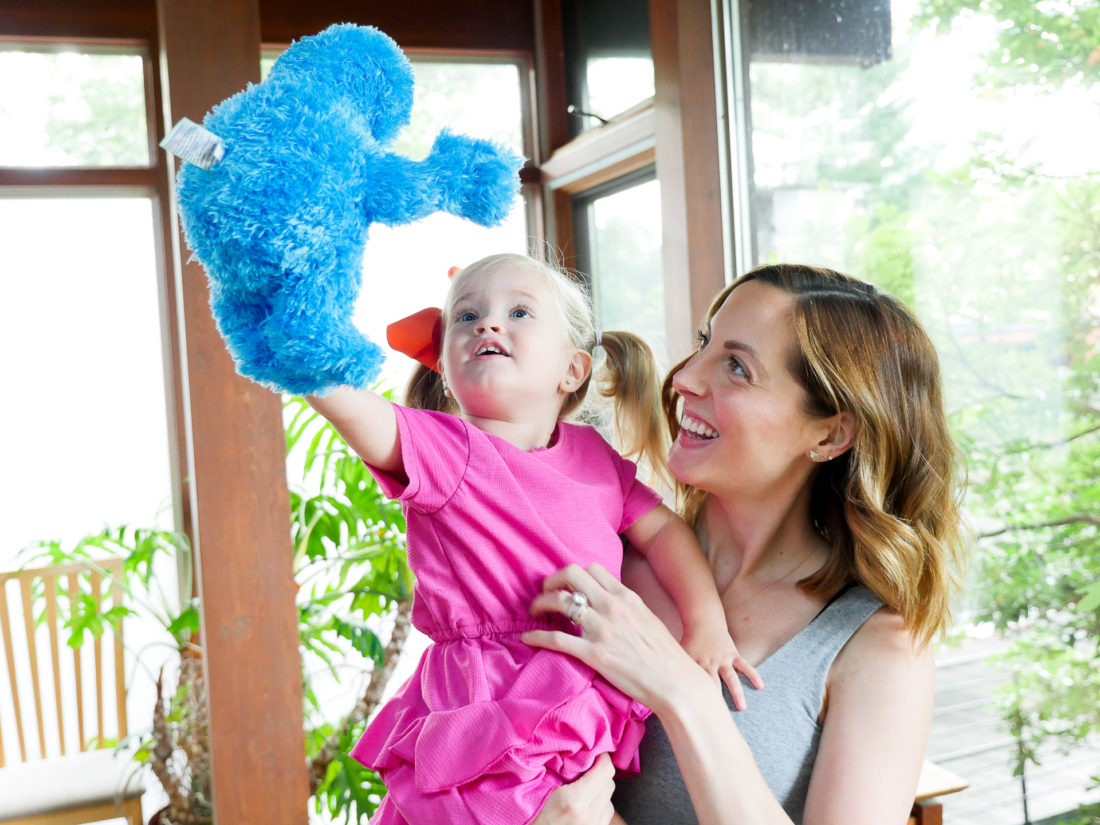 **Many thanks to Spotify for sponsoring this post! As always, the thoughts and opinions expressed above are entirely my own.