The following content may contain affiliate links. When you click and shop the links, we receive a commission.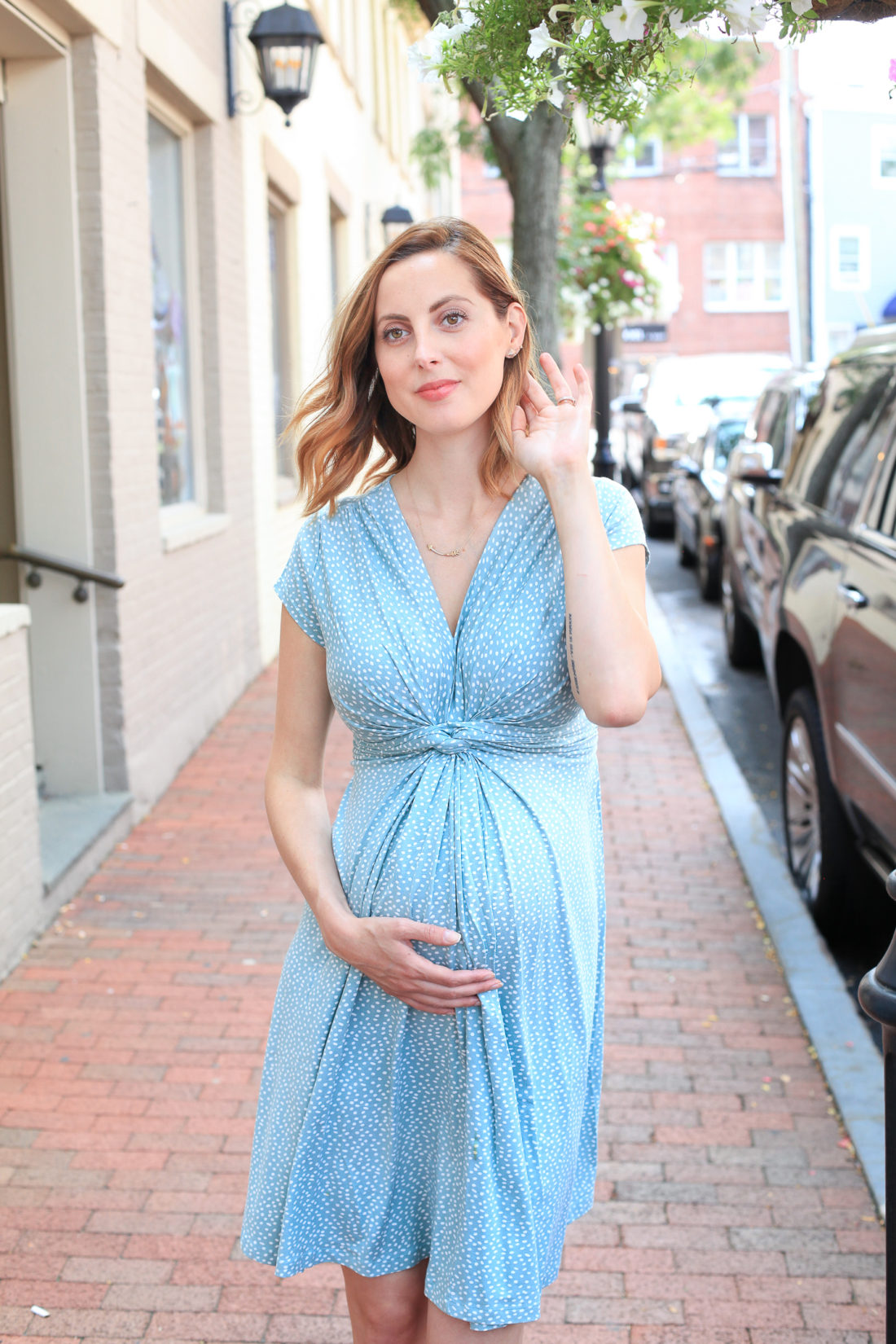 Monday was a pretty hard day.  It wasn't catastrophic, nothing absolutely terrible happened, and everyone I love is still standing.  Those are the important things.  But on Monday, I had a disappointment that brought up a lot of feelings and made me realize a few things about how I'm ACTUALLY doing these days.
I'll start from the beginning.  As you may or may not know, when you decide to Homebirth, and proceed through the process with Midwives, you receive a lot less ultrasounds.  In fact, you receive two ultrasounds: one at around 10 weeks, and one at 20 weeks for your anatomy scan.  If there isn't a specific medical reason for them to check on the baby after that, then that's pretty much it.  Since I switched to Homebirth late in the game during my pregnancy with Marlowe, I happened to have a lot more than two ultrasounds.  I had like ten. I love ultrasounds– I find it so fun and amazing to watch my baby growing and to get a peek in to his or her little world.  While I was in labor with Marlowe, I kept holding an image of her in my mind from the last ultrasound we had with her, and it really helped me visualize and see the proverbial light at the end of the tunnel during my SUPER LONG birthing experience.  I just felt so connected with Marlowe during that pregnancy– besides the fact that I was seeing her a lot more on the ultrasound screen, I was also going to prenatal yoga twice a week, reading about pregnancy and labor nonstop, and spending lots of quiet moments daydreaming about what my baby and Motherhood would be like.  By the time the day came to bring her in to the world, I felt strong and prepared–  I was confident in the bond I already had with my baby.
Cut to my second baby (and third pregnancy) and things are just a teeeeny bit different from that first go around.  Like, as different as Strawberries and Bacon.  I have been having such a harder time connecting with my pregnancy and with my baby this time around– mainly because I literally do not have the time in the day.  Now I have a toddler, I have a business, I have a house that I'm designing and renovating.  I have a cross country move to a town I'm unfamiliar with.  What I definitely don't have is free time and what I'm definitely NOT doing is laying around daydreaming– about anything.  I know that this experience isn't unique, of course.  Almost every second time Mama I know could go on and on about how much more hectic and removed the second pregnancy feels than her first.  But as somebody who used every ounce of the strength of my connection with my baby to get through the intensity of my first labor experience, I can't help but feel a little nervous about making sure that I cultivate some kind of emotional handle to hold on to during my next birth.  Homebirth is really intense and now that I "know what I'm getting myself in to" I know not to mess around.
I'm a planner, of course, and so I knew exactly what I'd do! When I was just 20 weeks pregnant– after a happily successful 20 week anatomy scan ultrasound– I made an appointment for a 3D ultrasound that I would have at 30 weeks pregnant.  I set it on my calendar, circled the day, and literally have thought about it every single day since.  I'm not exaggerating when I say I counted down the days.  Why? Because after everything we've been through recently, our big move, and the hectic nature of life these days, seeing my baby son's face on a TV screen IN 3D (!!!) became the most glowing carrot at the end of the stick.  I wondered what he looked like– would he be just like his sister? Would he look exactly like me or Kyle, or be some kind of mix? What kind of cute things would he be doing in there when we finally saw him? Is it possible that he would already be sucking his thumb like Marlowe? Any time I had moments of stress in the last ten weeks, I thought about finally having some pictures of my little boy to hold in my hands and I immediately felt better.  I feel like you know where this is going…
On Monday, the day of my 3D ultrasound appointment, I lay down on the exam table and watched for an hour on the screen while my son faced towards my back with his arms over his face.  That was it.
I tried everything.  I ate candy from a basement vending machine! I did yoga! I walked around! I moved the chair up down and sideways! I turned on both sides! I talked to him! I sang to him! I drank cold water!  We jiggled my belly with the ultrasound wand! But nothing made him move.  He was lounging and cozy just where he was, and he wasn't going to show his face to us for anything.  During all of this, I had the strangest feeling.  The entire day I had been feeling particularly emotionally raw and had just chalked it up to excited nerves that it was finally the day to "meet" our son.  But as more time passed and the baby wouldn't turn, I began to feel desperate, even childlike.  I felt like a kid who lost their Mom in the department store– I had a nauseous pit in my stomach and every light seemed too bright, every person too loud.  I could feel the ache of tears in the back of my throat as I quietly pleaded with the ultrasound technicians to "let me try one more thing".  They were really nice about it, but as the time slowly reached an hour and my bag of tricks expired, they turned to me with pity in their eyes and told me it just wasn't going to happen today.
The cherry on the top? The baby is also Breech.  They encouraged me to make an appointment in four to five weeks time to check on the Breech positioning and try again for a picture.  So now I wasn't only leaving without the pictures I had been dreaming about for almost three months, but I also got to leave with the anxiety that I somehow needed to convince this kid to turn completely upside down.  Fantastic.  While I made my appointment for the end of September with the receptionist, I could feel the hot tears in my sinuses and behind my eyes.  I clenched my teeth and prayed that I could make it out of the office before I totally fell apart.  Outside of that office building, in my hot and messy car, I had a complete meltdown.  I just couldn't stop crying. I felt so disappointed, so let down, and so worried.  I wanted so badly to have a picture of my baby in my hands, I wanted my baby to be positioned "normally",  but what I also wanted was to feel that all of this work I had been doing– all of this growing and caring and carrying– was turning in to something great.  I needed that affirmation, and I didn't feel like I had gotten it.  I hadn't cried like that in a long, long time.  I started taking deep breaths to calm myself down, and what started presenting itself to me was Fear.
What I suddenly realized was how scared I was not to have those pictures.  I think I had been associating my prenatal bond with Marlowe so much with the success of my labor and delivery that the idea of not forming the same kind of bond with my son was making me fear that things wouldn't turn out the same way.  This intense but amazing birthing experience that I've been planning for the past thirty weeks? All of a sudden, I was scared that I couldn't do it.  That I wouldn't be able to make it through.  I had so clearly envisioned all the tools I needed to "go in to battle" during this labor, and I had emerged instead from my appointment with no image of my unborn son to visualize with and a malpositioned baby.  If I'm being honest with myself, I can see now that the hectic-ness of this pregnancy had been adding to this insecurity the entire time– that somehow because this pregnancy was so different than my first, that it would mean that my labor would be worse than my first and that my bond with my child would be worse than my first.  I allowed myself to really feel those fears for the first time in eight months.  In my heart, I just felt lost.  The internal strength that I usually feel had disappeared.  I felt weightless, spent. I felt like somebody could have scooped up my entire body with one swoop and put me in their pocket.  I felt small.  I reached for my phone to text my husband, and I looked at the date on the screen:  August 15th.
It was exactly one year to the day of my Miscarriage.  I froze. A huge wave of sadness washed over me and I finally knew why my heart and my body had been on edge all day.  I didn't know how I hadn't remembered that date.  Clearly my body had remembered, and had been holding on to anxiety and feelings about it all day long.  There are so many things that happen during a pregnancy after a loss– the growth of a new life, of course, but also the acceptance of what could have been but wasn't.  The physical healing, and the emotional healing as well.  Our bodies are incredible vessels for our even more incredible souls– but we are making a mistake if we think that we are in charge of them.  Our bodies do so much without us asking it of them– they carry us through life and work even while our minds are restful or sleeping.  Our bodies remember their own histories just as our minds do.  In that moment I understood that I had hardly been giving my pregnant body enough credit, had hardly thanked it enough for all that it had gone through on that heartbreaking day a year ago– and for all that it has accomplished and endured since. I've had a lot of judgements for my body during this past year, and not nearly enough gratitude.
I may have a more chaotic life than I did during my first pregnancy– but my body knows what it's doing.  It can show up for me when I need it, and it can work wonders no matter how many times I've seen my child's face before his birth.  All of a sudden, I knew that I had to find a way to change my thinking.  I had just lay down on a table in a doctor's office, watching my perfect and healthy baby boy rest peacefully in his Mama's belly.  He didn't want to move– because he was happy right where he was.  He trusts me, he believes in the safety of my womb, and I need to find a way for that to be enough– to trust myself as much as my son already does.  I'm so very lucky, a year after our terrible loss, to be growing our third baby in my belly.  Nothing can take that gift away from us, no matter how few minutes in the day I have to celebrate him before his birth.  It's a tricky thing to deal with disappointment, especially when it comes to something you've been counting on for so long– but I think that re-framing it from a place of Gratitude really helps.  Now I'm determined to trust my body and my son unconditionally– to understand that they have wisdoms that my mind does not, and that they alone will guide me through my birthing journey.
Pregnancy is a really raw and emotional time for any woman.  It's important to check in with yourself often and ask yourself how you're REALLY doing.  How are you ACTUALLY feeling? Even if you don't share your feelings with the world (or even your partner), just the acknowledgement of the areas you're struggling in can bring along a lot of relief.  Birth and emotion are tightly intertwined– that mind/body connection is incredibly powerful.  I hope that this experience reminds me not to allow the chaotic demands of everyday life to get in the way of the communications from my inner, more quiet voice.  It's OK to be upset when things don't go as we planned, we're only human.  Let's just try not to forget how many even more magical things might be waiting for us outside and beyond our plans…
xoxo
EAM
Photograph by Anel Dzafic