The following content may contain affiliate links. When you click and shop the links, we receive a commission.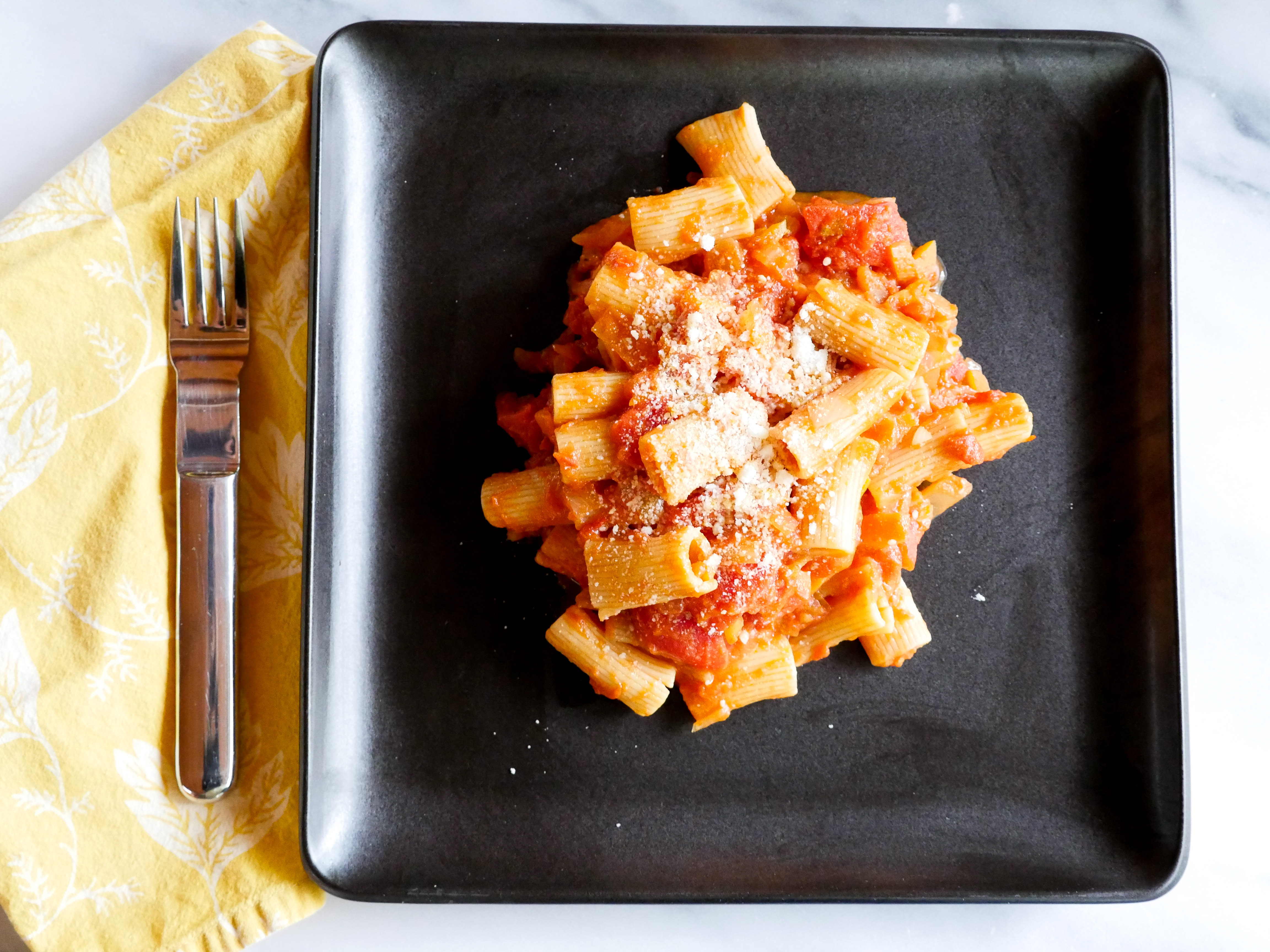 Have I mentioned that I'm Italian? And I don't mean in the "of Italian descent" way– I mean in the way that Italian is actually my second language and I split my time growing up between Italy and America.  I even studied at an Italian University for part of college!  We Italians take pasta very seriously (obvi!), and a ridiculous, plate-licking Red Sauce is something that has GOT to be in the recipe arsenal.  This one is based on a family recipe, and whenever I cook it for company I end up jotting it down for people to bring home.  It's also my Go-To to bring over to families who have just welcomed a new baby, by the way.  Now you can find it here!  Everybody wins!
I love cooking this Red Sauce with Rigatoni, and serving it with a nice green leafy salad and crusty bread to soak up the extra sauce.  This sauce is also amazing on Chicken, or omit the cheese and thin it with white wine to toss with freshly steamed mussels and a hunk of baguette!  In other words, this recipe is extremely versatile.  Double it and freeze a bunch for when you're feeling extra lazy!
FUN FACT:  I made a bunch of this sauce along with some meatballs when I was nine months pregnant with Marlowe and stuck it all in the freezer for my Midwives, Doula, and Husband to eat while I labored! Everyone loved it when the time came, and it was nice to be nourishing them with something I made while they supported me in Marlowe's birth.  Plus, it ended up being necessary to feed everyone– my labor was 36 hours long!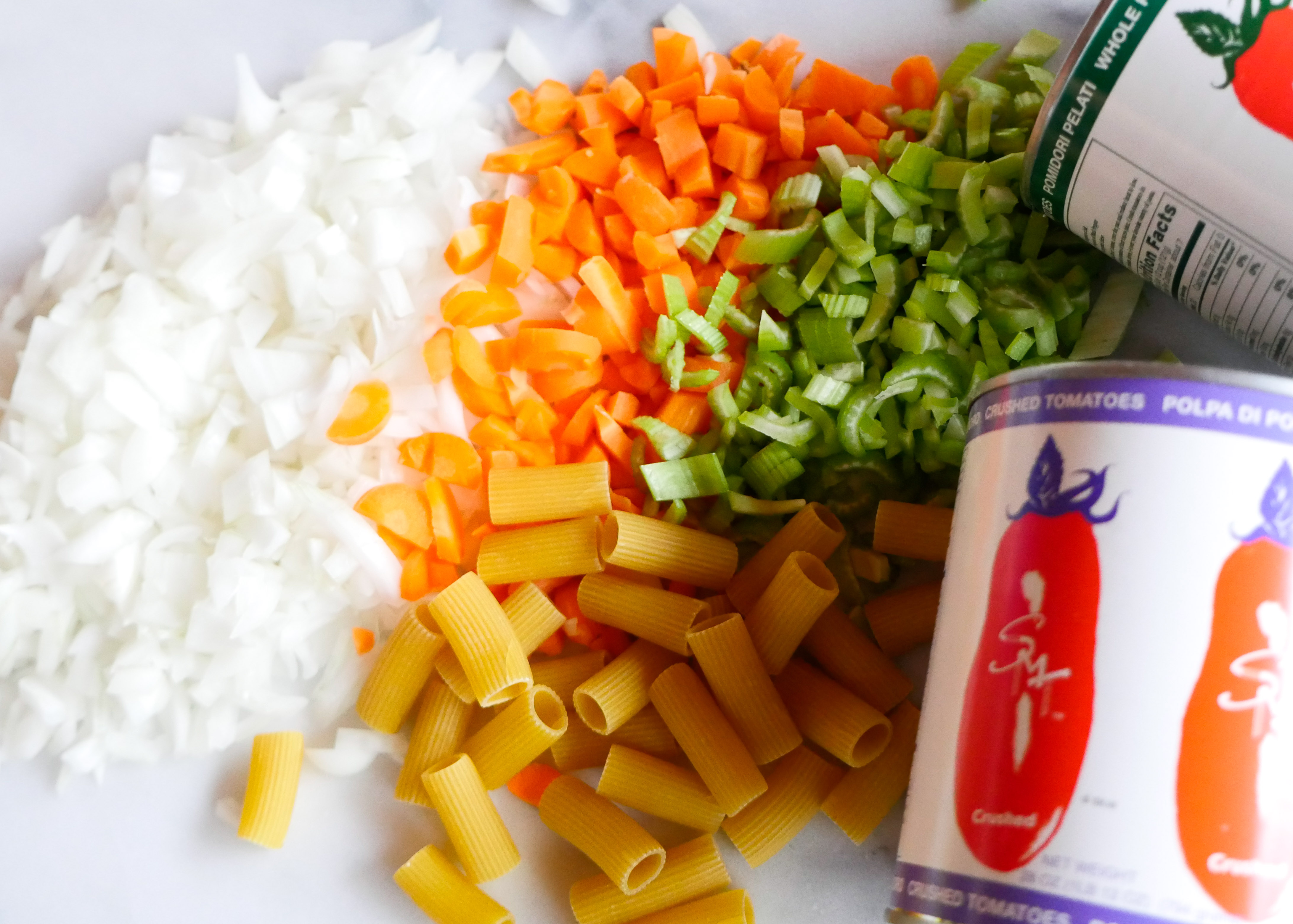 Ingredients (serves 4)
1 box Pasta (I prefer Rigatoni with this), cooked according to package directions
1/4 cup extra virgin Olive Oil
1 28 oz. can of Crushed Tomatoes (I prefer San Marzano)
1 28 oz. can Whole Peeled Tomatoes (I prefer San Marzano)
2 large Carrots, peeled and diced
2 large stalks of Celery, diced
1 medium Onion, diced
4 cloves garlic, diced
1 cup dry white wine
1/2 cup grated Parmesan cheese, plus more for serving (I use Pecorino Romano because it's sheep's milk and I have a Cow dairy allergy)
1/2 Teaspoon red pepper flakes
1/2 Tablespoon Kosher Salt, plus more to taste
1 Teaspoon fresh ground Pepper
4-6 fresh Basil leaves, torn (Optional)
1/2 cup reserved pasta cooking liquid from the pot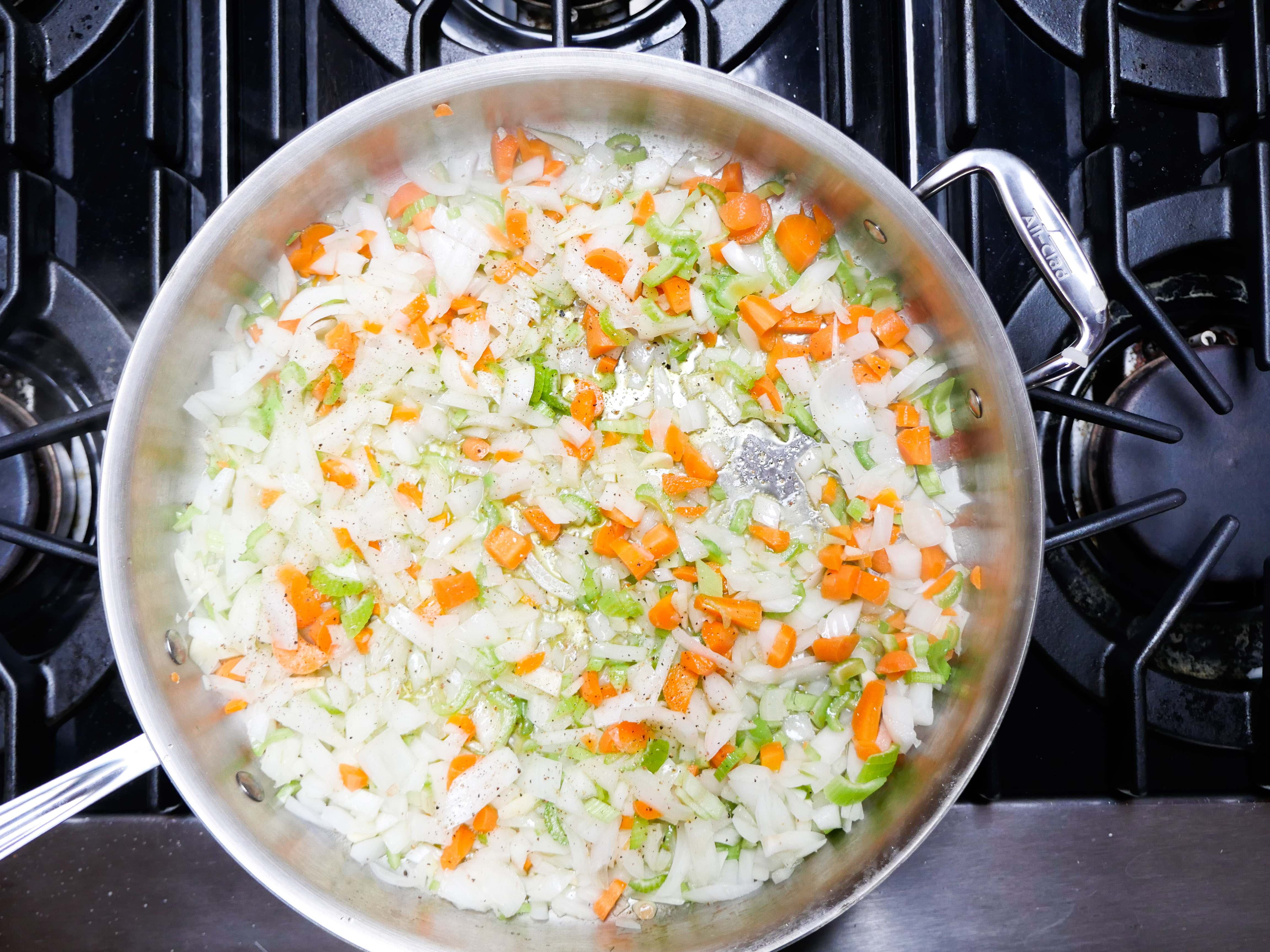 Directions
Heat your Olive Oil in a large saucepan with a rim over medium heat.  Place the Garlic, Carrot, Onion, and Celery in the saucepan.  Add the salt and Pepper, and sautée until the onion is turning translucent– approximately 8 minutes.  Add the wine to the pan, and turn the heat up to high.  Steam Sautée the veggies until the wine is almost evaporated– approximately 5 minutes.  Now, add the cans of tomatoes to the pan (with their liquids) and turn down the head to medium-low.  If you'd like to add the basil leaves, add them now.  Cook the sauce uncovered for forty-five minutes, stirring often.  Cover with a tight fitting lid, turn the heat down to low, and cook for an additional hour and fifteen minutes, or up to three hours longer.  Make sure to stir often.  The longer you cook this sauce the more delicious it is!  If you check on your sauce and it seems too thick, add a bit of water a tablespoon at a time.  When you are ready to serve, uncover the sauce, and add the reserved cooking liquid from the pasta (make sure you take this from the pot right before you dump the pasta).  Stir gently to combine.  Now, add the 1/2 cup of cheese to the sauce, stirring gently to combine.  Season to taste with salt and freshly ground black pepper.  Purée in the pan a little with an immersion blender, or remove half from the pan and blend in a blender until smooth.  I only like to blend it a bit since I enjoy the "paesano" chunkiness of the sauce– but if you prefer a smoother sauce, blend away.  Enjoy immediately! And again, and again, and again…