The following content may contain affiliate links. When you click and shop the links, we receive a commission.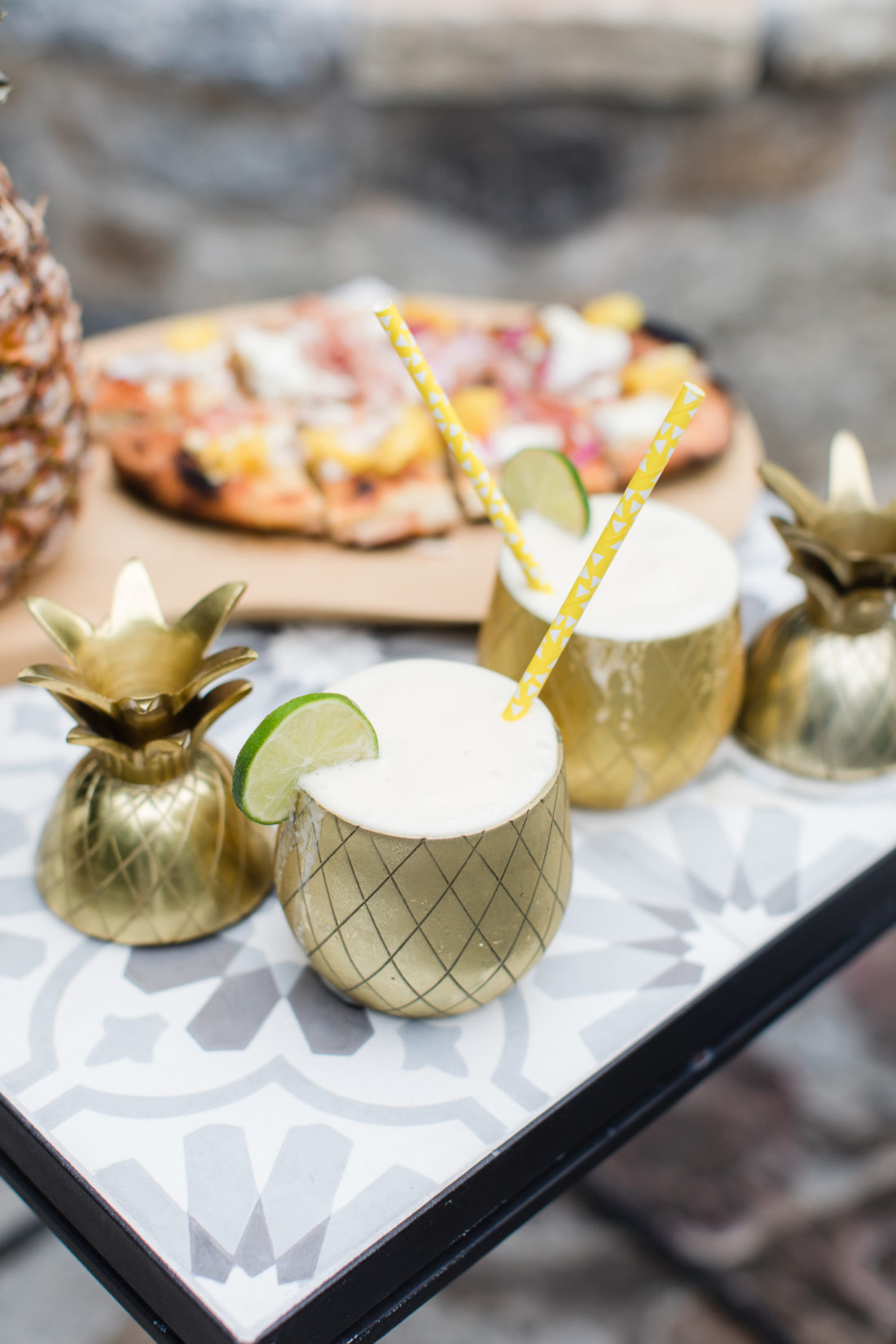 I'm pretty obsessed with pineapples.  The pineapple is the traditional symbol of hospitality, and have also become synonymous with good time summer vibes.  I love eating fresh, juicy pineapple in the summer.  I grill it, chop it in to salsas and salads, blend it in to cocktails and smoothies– and eat it fresh and plain.  A ripe pineapple is a prize! I even have stone pineapples that sit atop the pillars of the gate to our property, welcoming guests and promising a laid-back and jovial time spent among friends.  This summer I was determined to host a delicious and festive Pineapple-themed Happy Hour!  For my Happy Hour, I served a signature Frozen Pineapple Daquiri cocktail, and paired it with a Hawaiian grilled pizza.  And then to be totally honest, Kyle and I repeated this combo the next few nights in a row.  It was THAT good! LOL.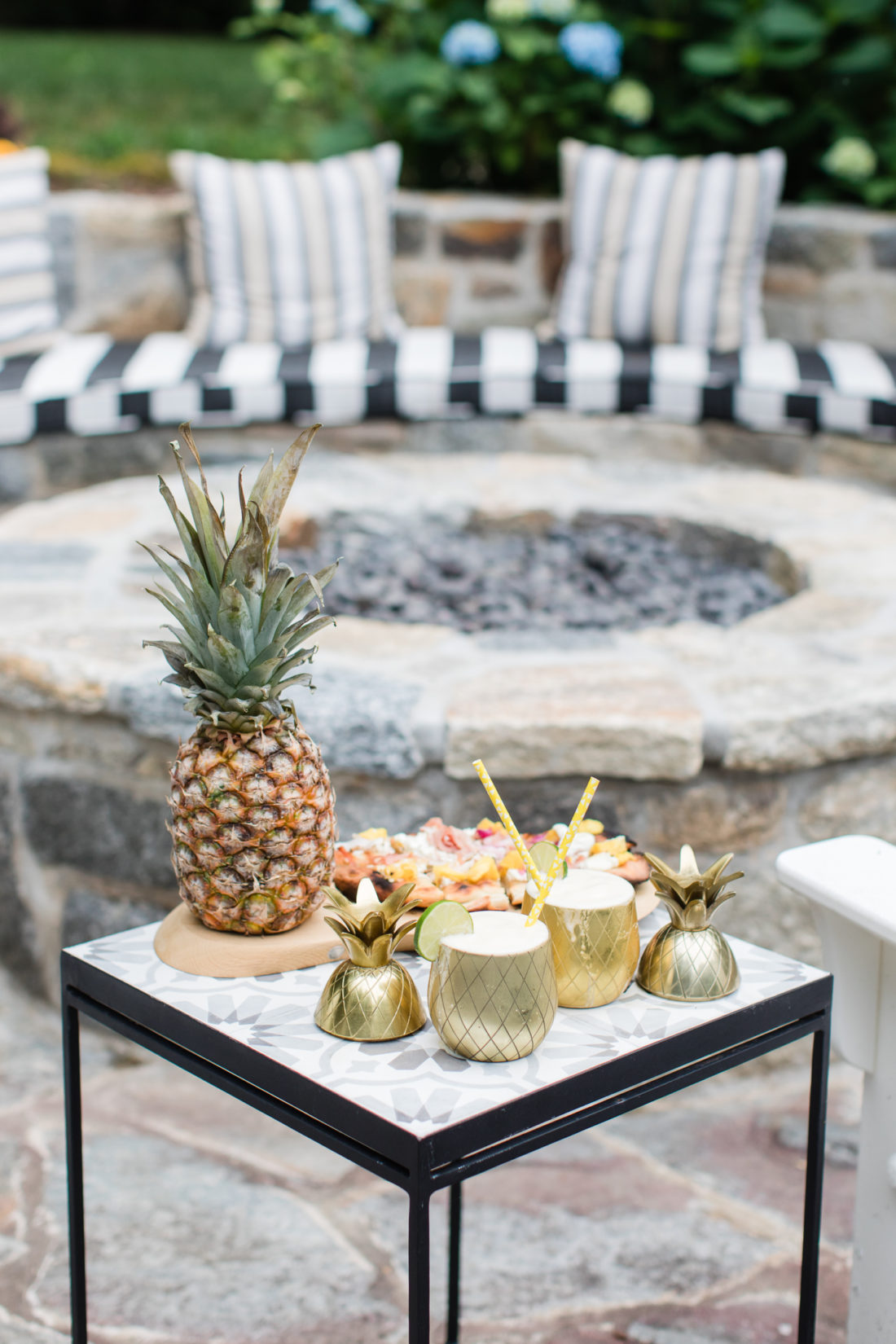 Frozen Pineapple Daquiri
2 Cups fresh Pineapple, cut in to chunks
1 cup Ice
3/4 cup Coconut Milk
Juice of 1 Lime
4 shots of Rum
Add the ingredients in to a blender and blend on high until smooth.  Pour in to each glass, and garnish with lime! Drink responsibly (serves 2)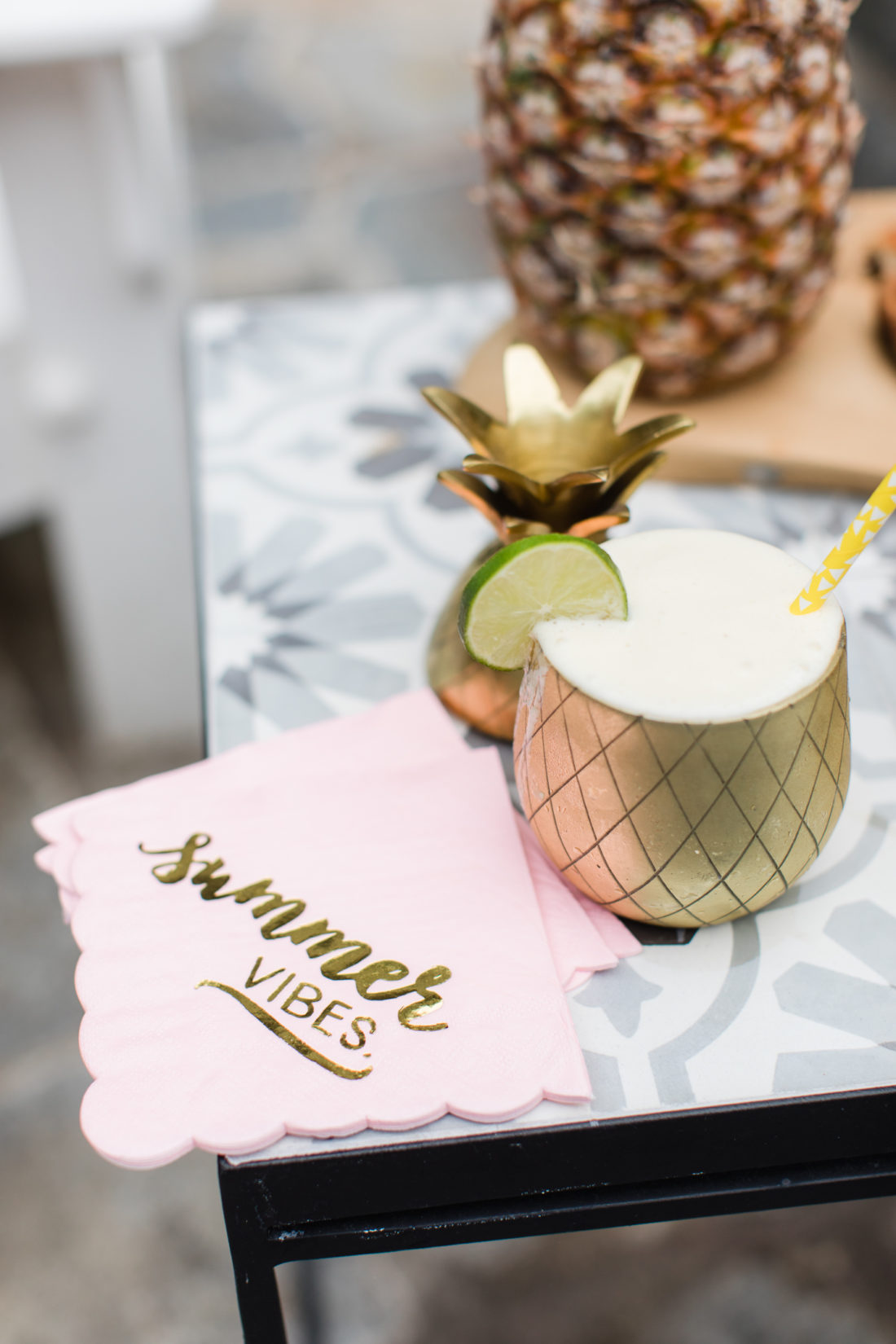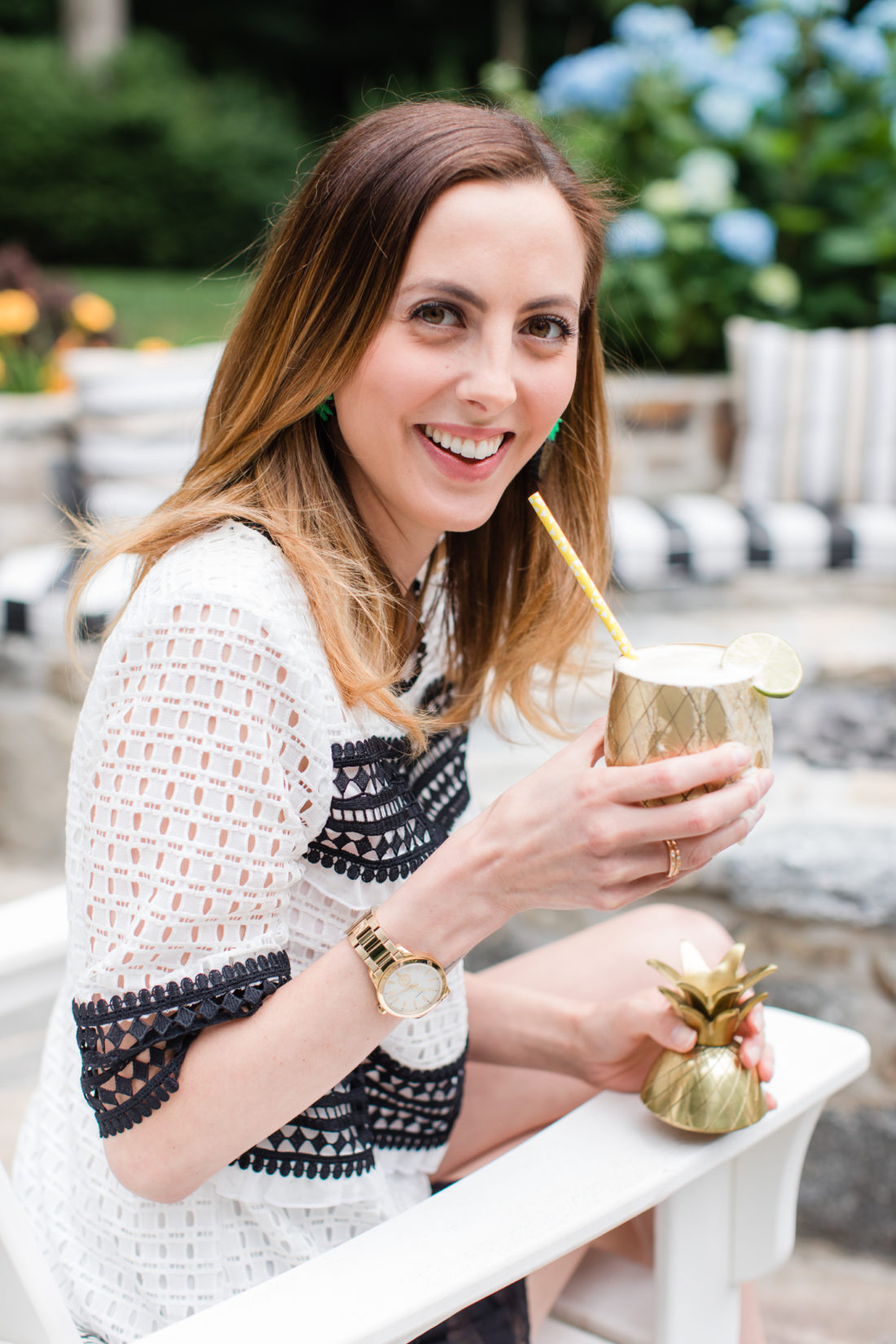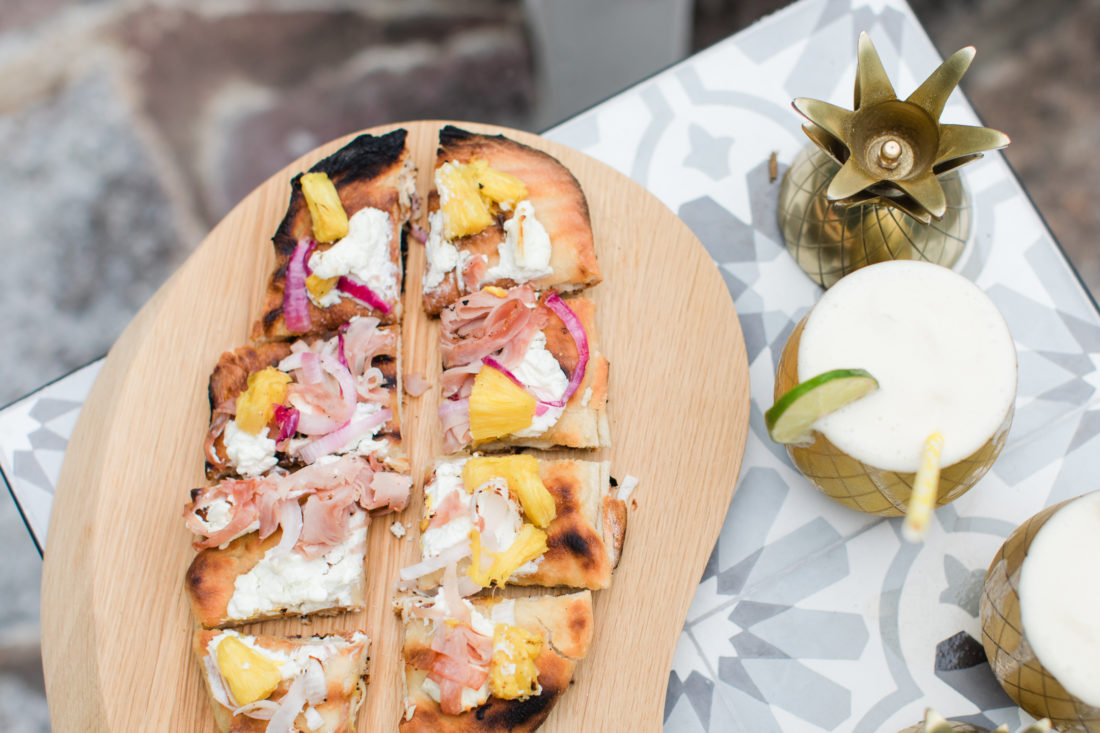 Grilled Hawaiian Pizza
1 ball of premade Pizza Dough (of course you can make dough yourself…but who wants to be a hero?)
1 cup fresh Pineapple, coarsely chopped
1 small log fresh Goat Cheese
1/4 red onion, sliced thin
1 cup ham, sliced in to thin ribbons
2 Tbs Vegetable Oil (for grilling the dough)
Preheat a grill on high for approximately 30 minutes.  Bring your ball of dough out of the fridge and let it come to room temperature. Then turn the grill down to medium.  In the meantime, dust the bottom side of a large sheet pan generously with flour.  With floured hands, roll out and manipulate the ball of pizza dough on the back side of the sheet pan.  You want it to be about a quarter of an inch thick at the most.  Continue to dust the sheet pan with flour as you manipulate the dough to make sure it doesn't stick.   I like my crust to be in the shape of a long oval.  Now it's time to grill the crust! Put your vegetable oil in a small bowl, and using a set of tongs dip a folded up paper towel in the vegetable oil and grease the grill.  Carefully, slide the pizza dough on to the grill.  Grill one side until golden, with slight grill marks (approximately 5-7 minutes).  Flip the dough over with tongs.   Next, dress your pizza.  Crumble the goat cheese first, then the ham, pineapple, and red onions right on top of the pizza crust.  Close the lid and allow to cook approximately 5-7 minutes.  If the toppings are not cooked after this time, turn the grill down to low, and close the lid until the toppings are sufficiently cooked/melted.  Remove the pizza carefully with a spatula on to a sheet pan.  Allow to cool for a few minutes, and then sliced in to squares with a pizza wheel.  Enjoy!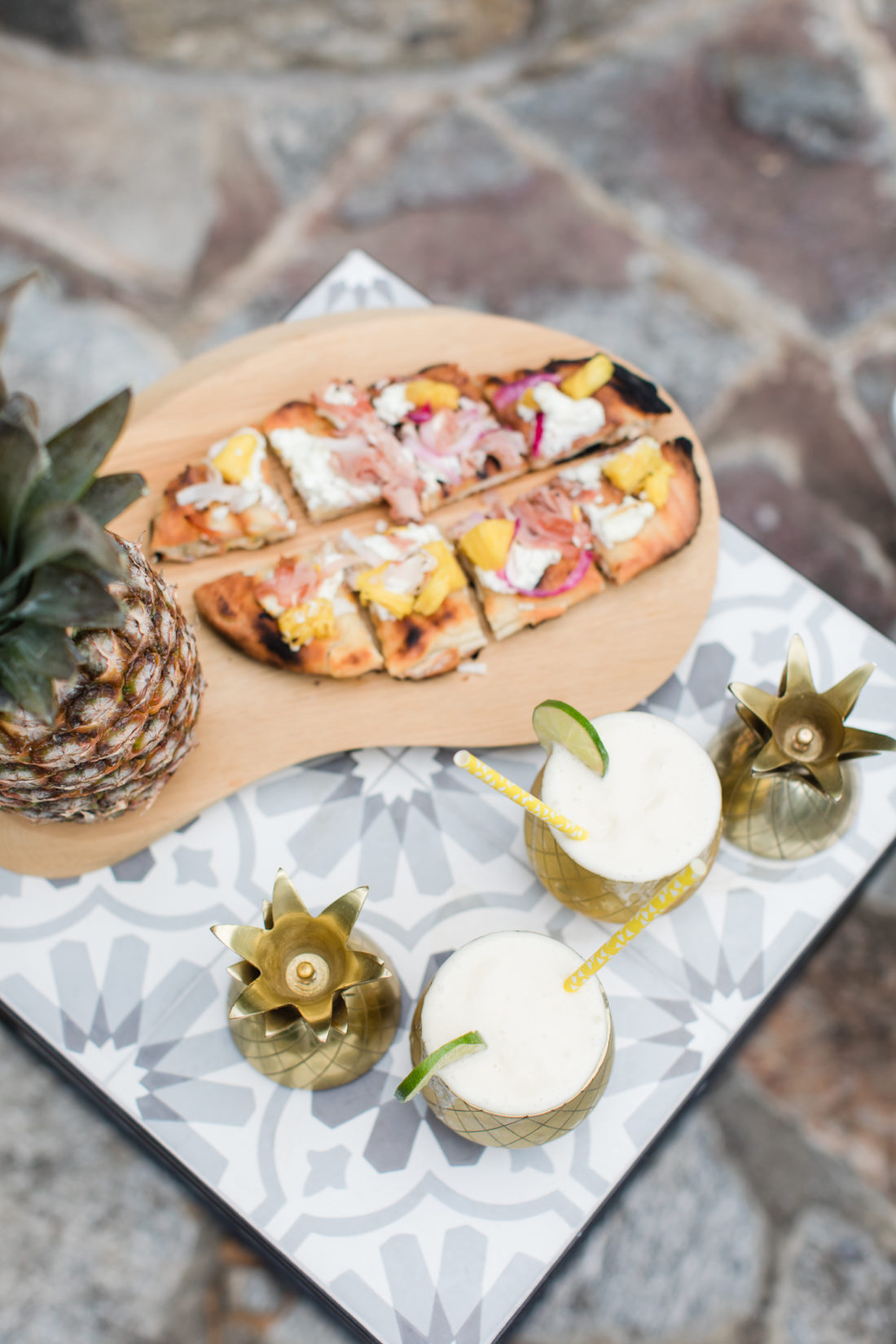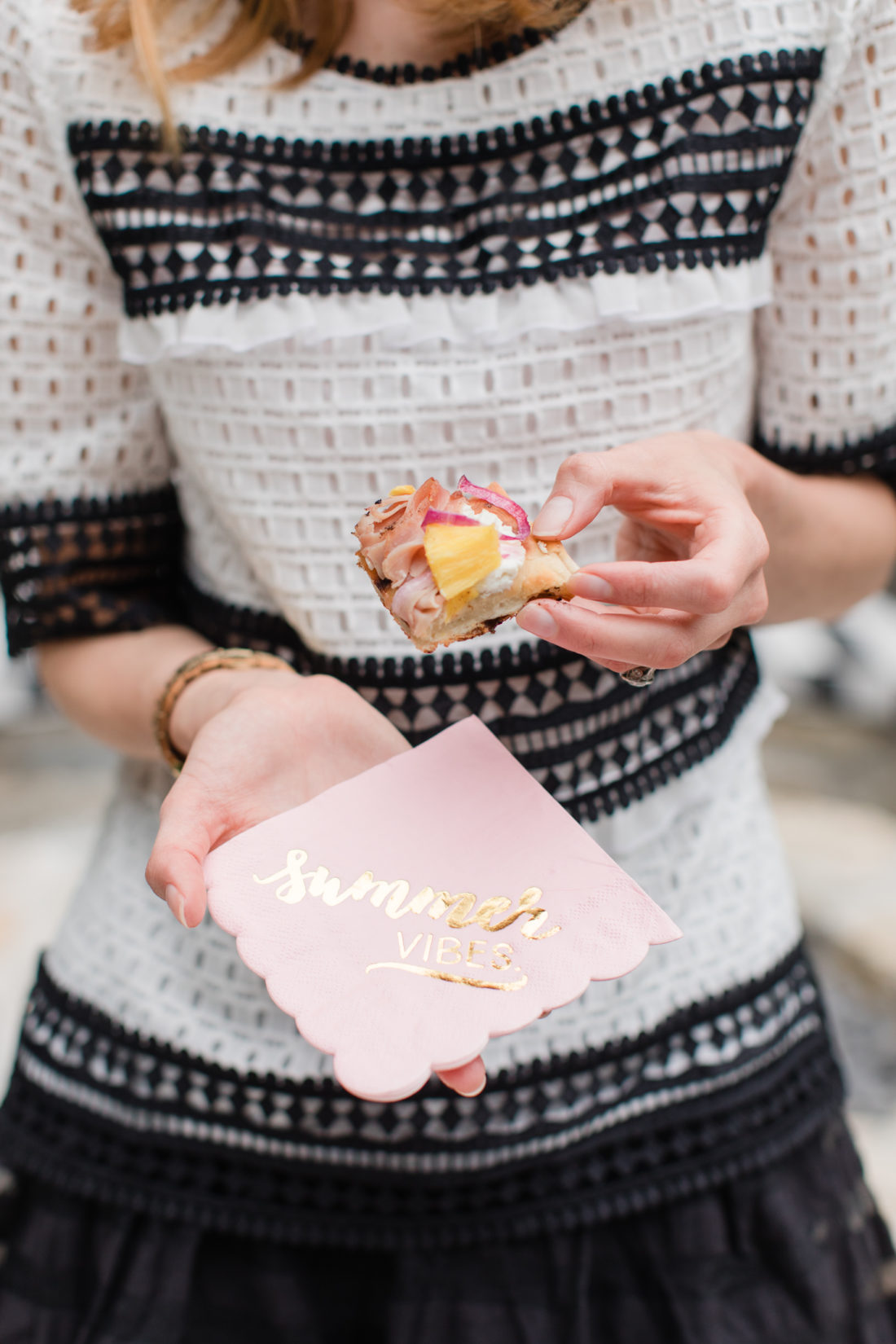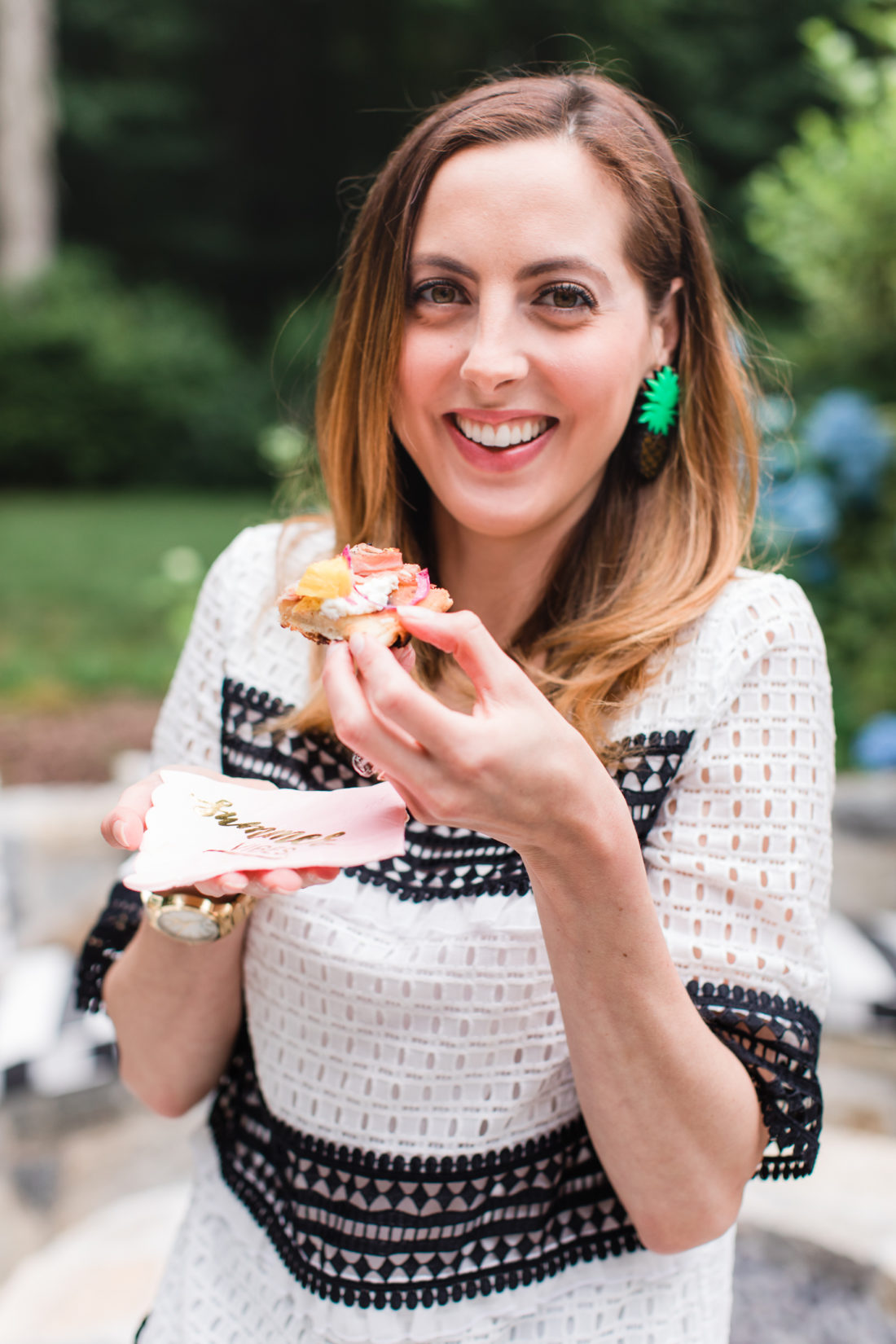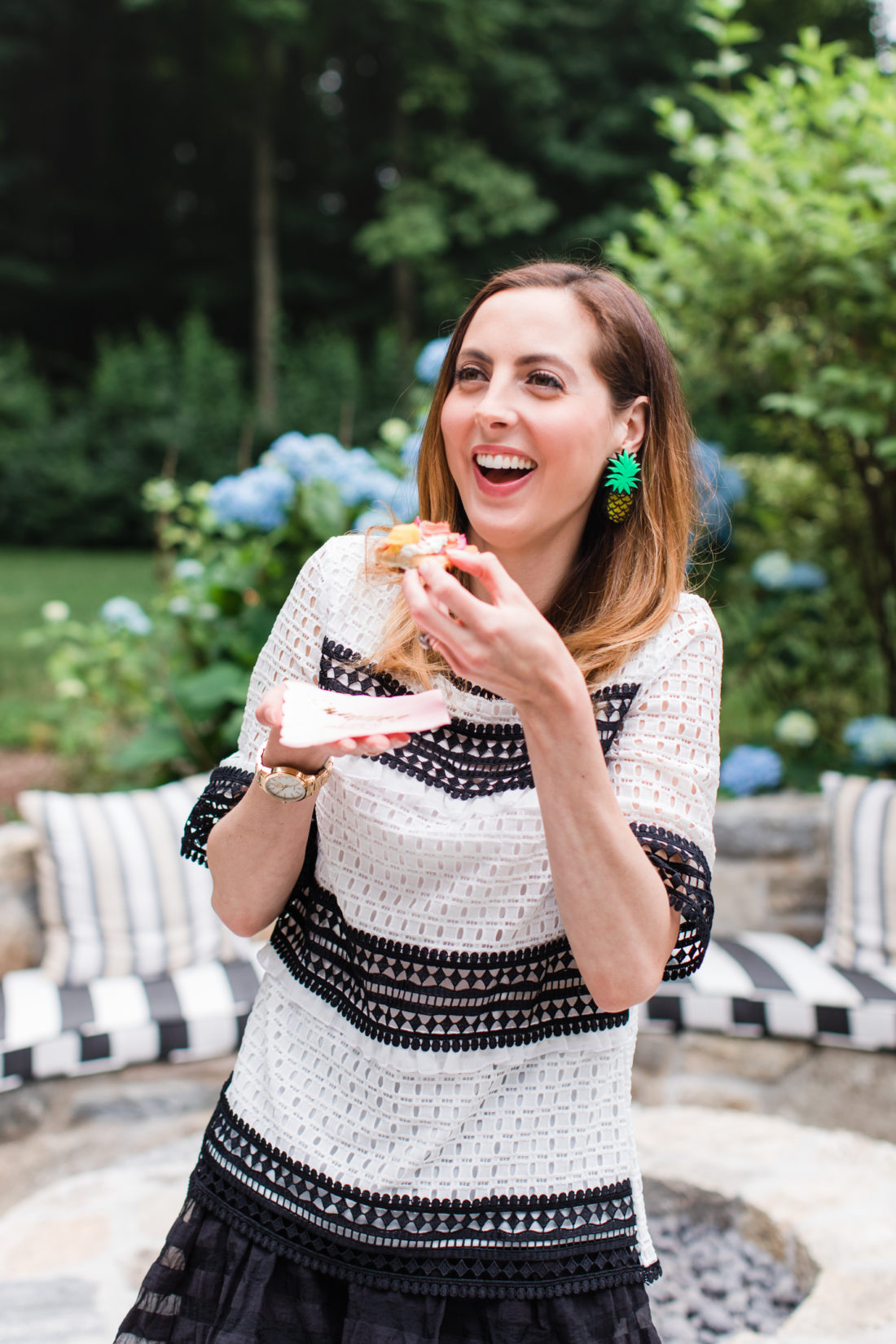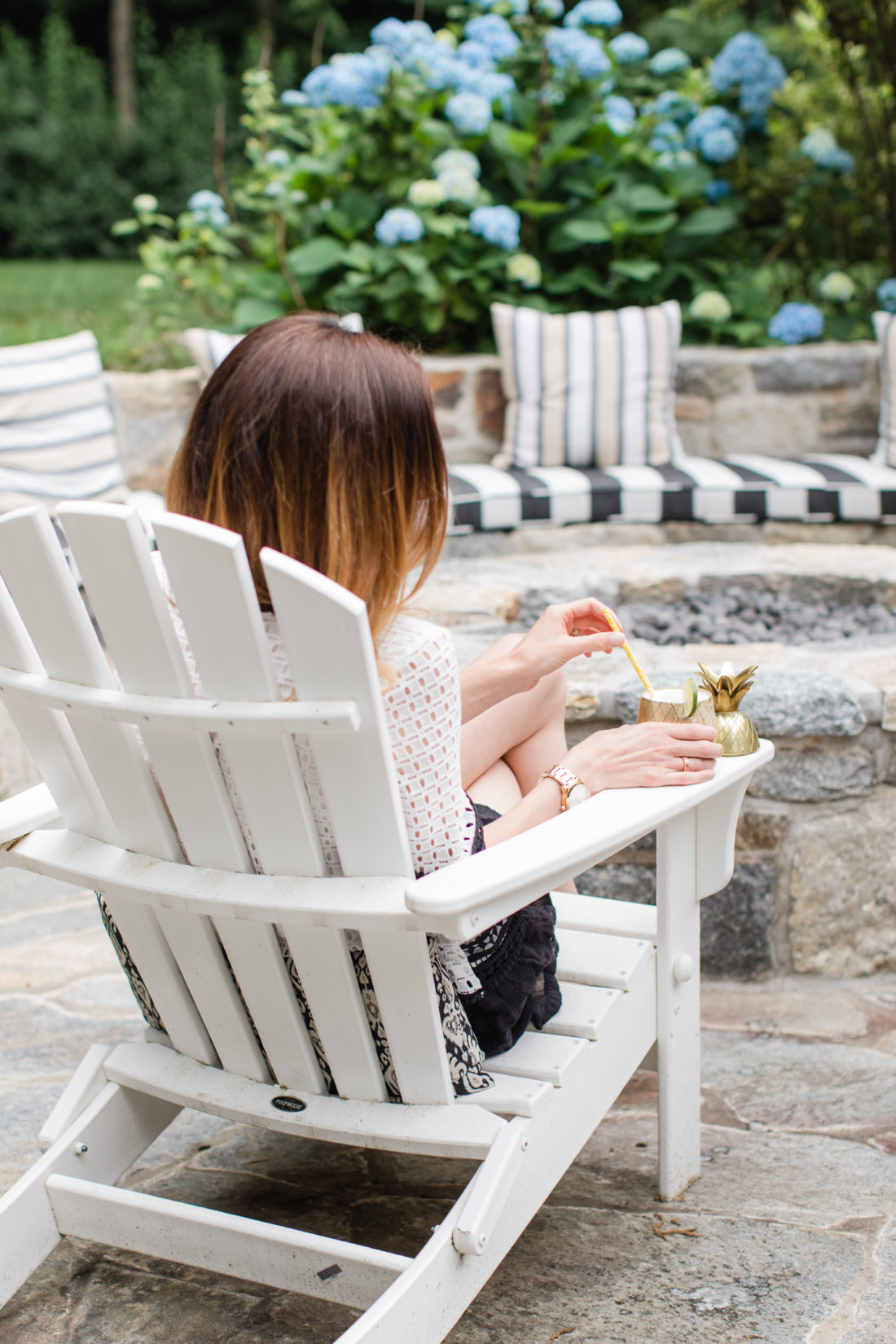 Photographs by Courtney Ann Photography
Save
Save