The following content may contain affiliate links. When you click and shop the links, we receive a commission.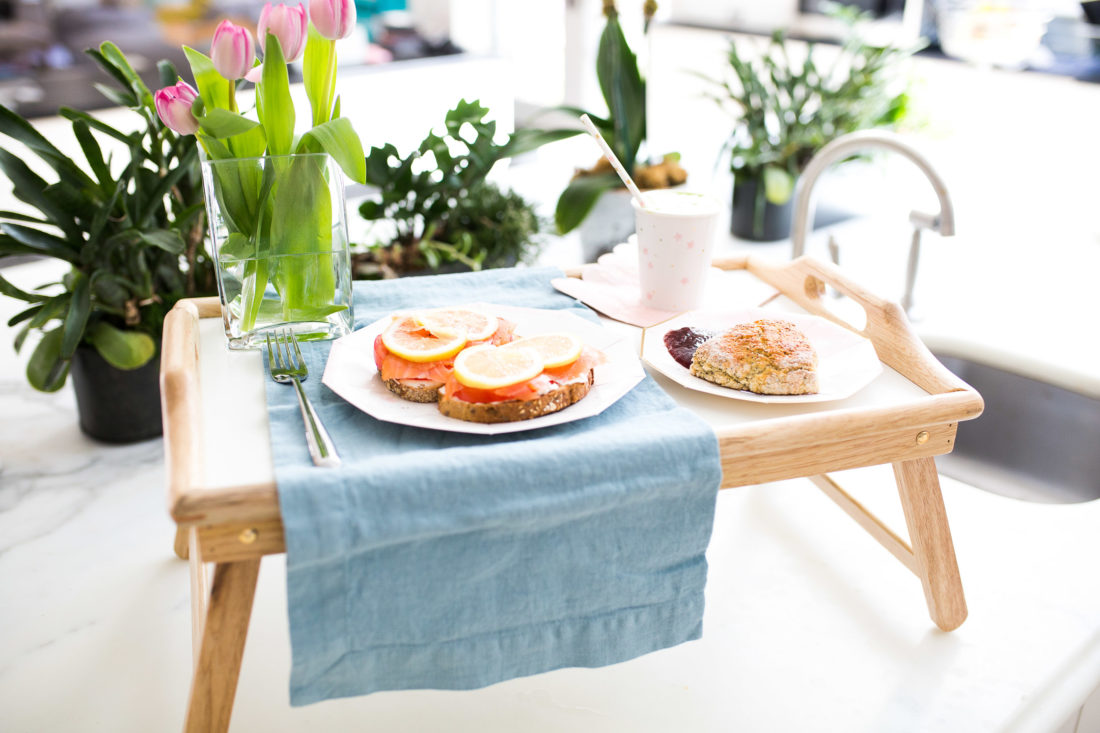 Mother's Day is almost upon us, and you're not alone if all you can think about when you hear mention of this holiday is PRESSURE.  We all want to celebrate the Moms in our lives– and feel celebrated ourselves– but sometimes it can feel paralyzing when you wonder where to start.  Between buying a gift and planning the "perfect day" how do you succeed?  This year, I'm sharing a really easy plan that will always be appreciated and is really simple to pull off: Breakfast In Bed!  I have a few recipes for a foolproof morning that pampers Mom, feeds her, and makes her feel loved and special– all without leaving the house.  So if you're looking for a little inspiration, or want to *cough* pass on this inspiration to somebody else *cough*, look no further!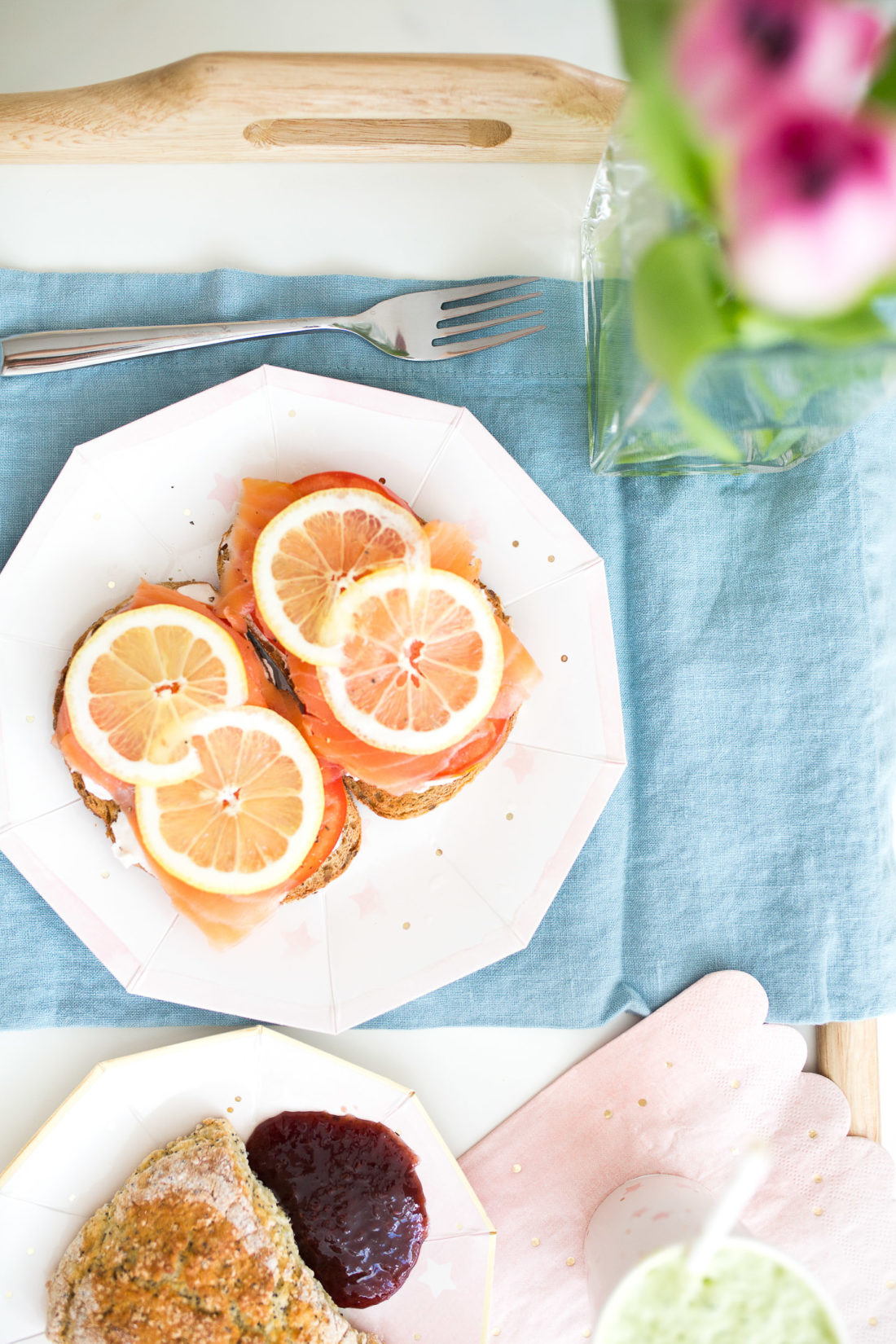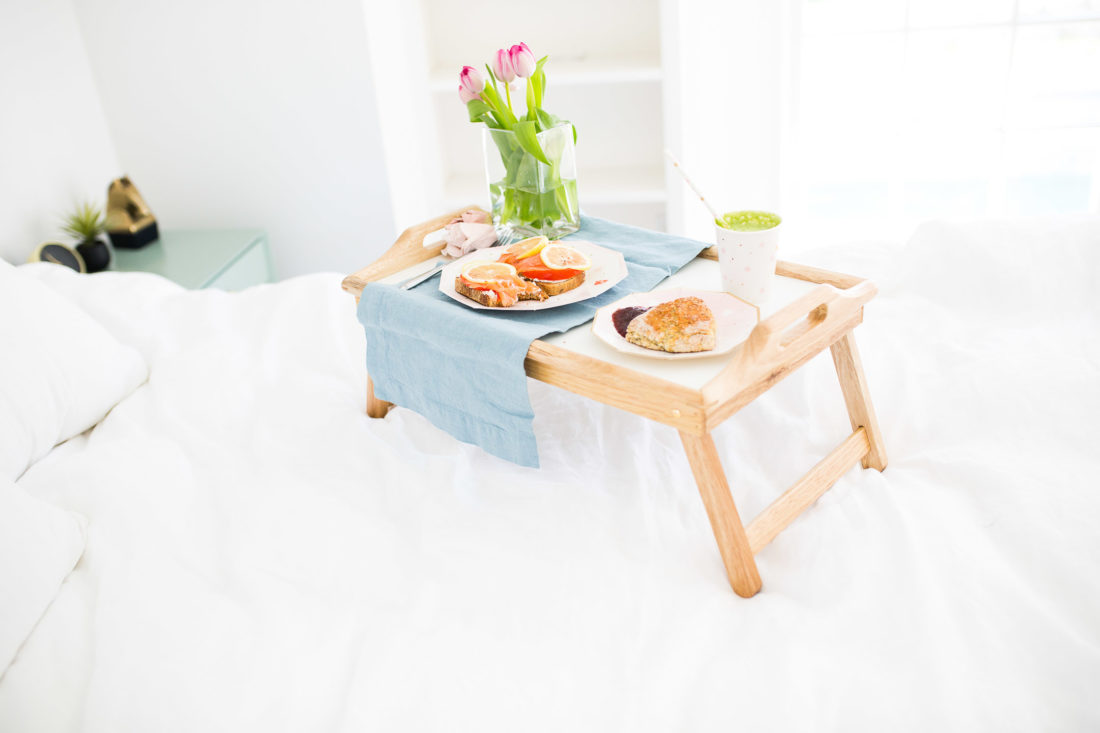 The perfect Breakfast In Bed begins with a sturdy and simple tray.  Then, you dress it up! I love using really pretty disposable plates so that there is ZERO cleanup to be done when Mama is done eating.  No dishes today, please! (I love the disposable eating implements HERE and HERE) Next, add some flowers.  Tulips are so sweet for Spring and very inexpensive! Now come the recipes.  I've included a yummy and healthy Salmon Toast recipe, some simple make-ahead Lemon Poppyseed Scones, and a Tropical Green Smoothie.  If Mama likes her brunch with a side of booze, a fresh OJ Mimosa or Peach Bellini always does the trick!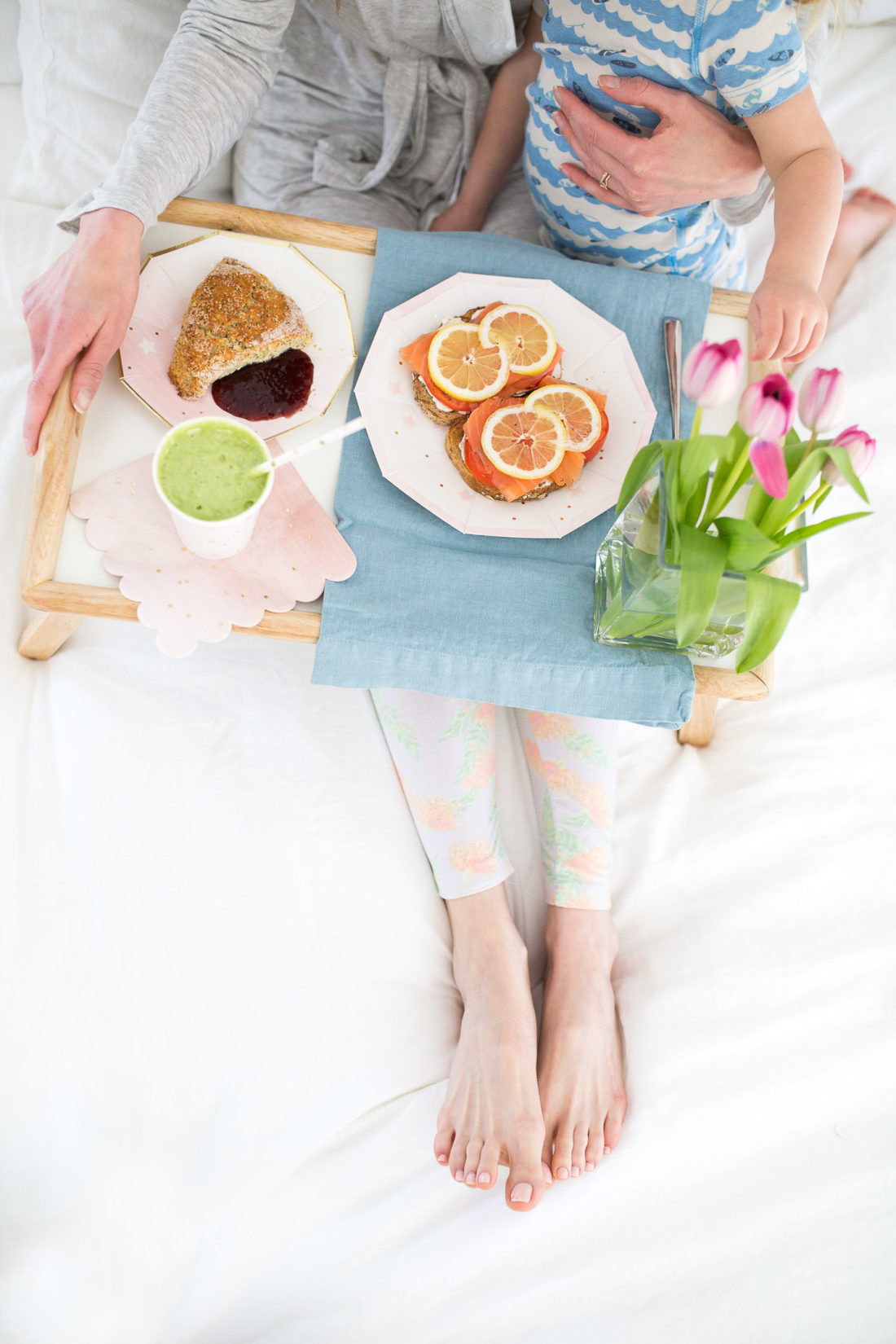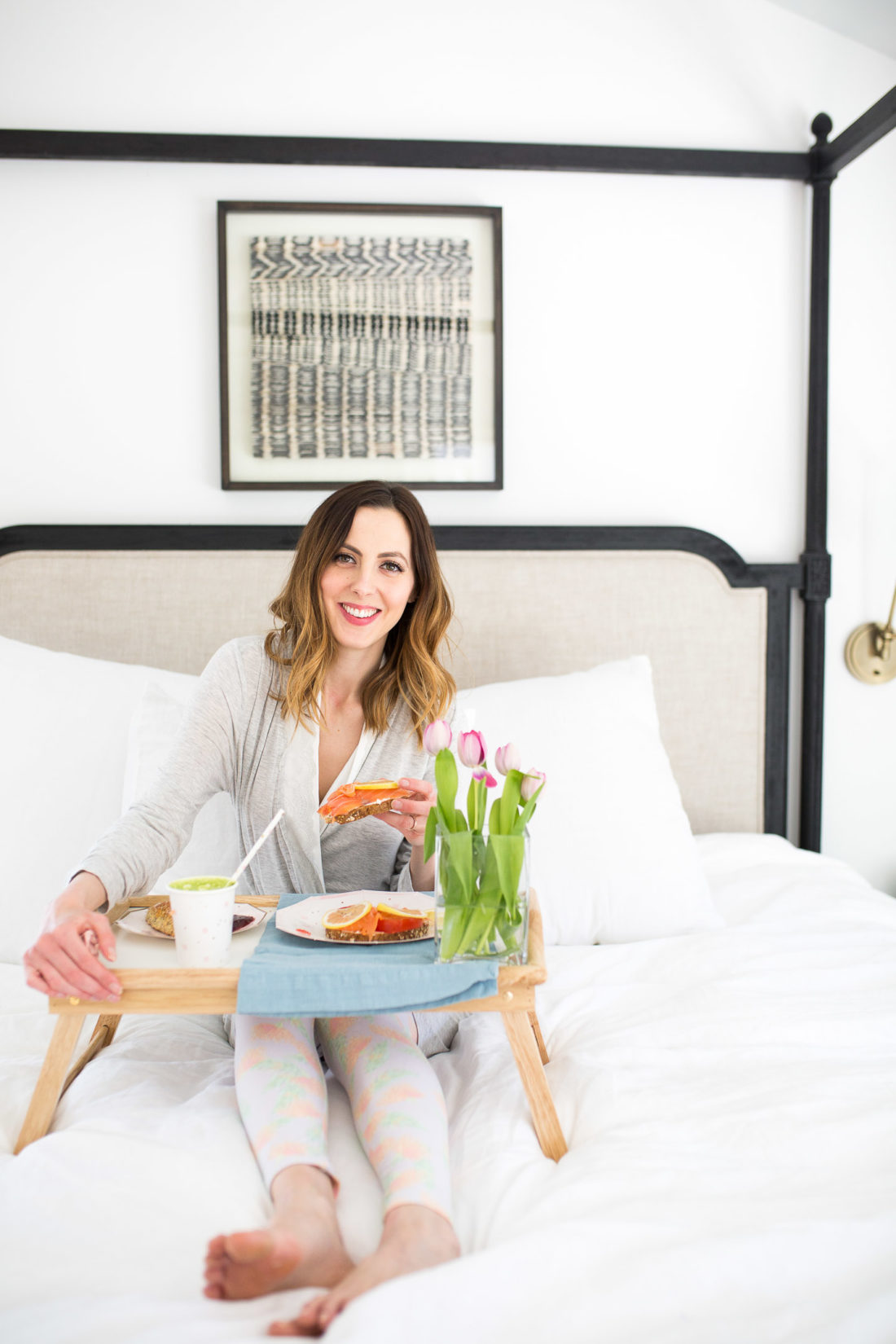 Smoked Salmon Toast
2 Pieces of multigrain bread, toasted
4-6 slices of Smoked Salmon
4-5 Tablespoons of lowfat Cream Cheese
1 Tomato, sliced thin
1 lemon, sliced thin
1 Scallion, green part sliced thin (should yield 1 Tablespoon) *optional
Fresh Ground Pepper, to taste *optional
Mix the fresh scallion in with your cream cheese and spread on both halves of the toast.  Next, layer with sliced tomato, and top with smoked salmon.  Top each toast with the lemon slices.  I like a generous grinding of pepper on top! (note: Marlowe does NOT appreciate a generous grinding of pepper on top.  LOL)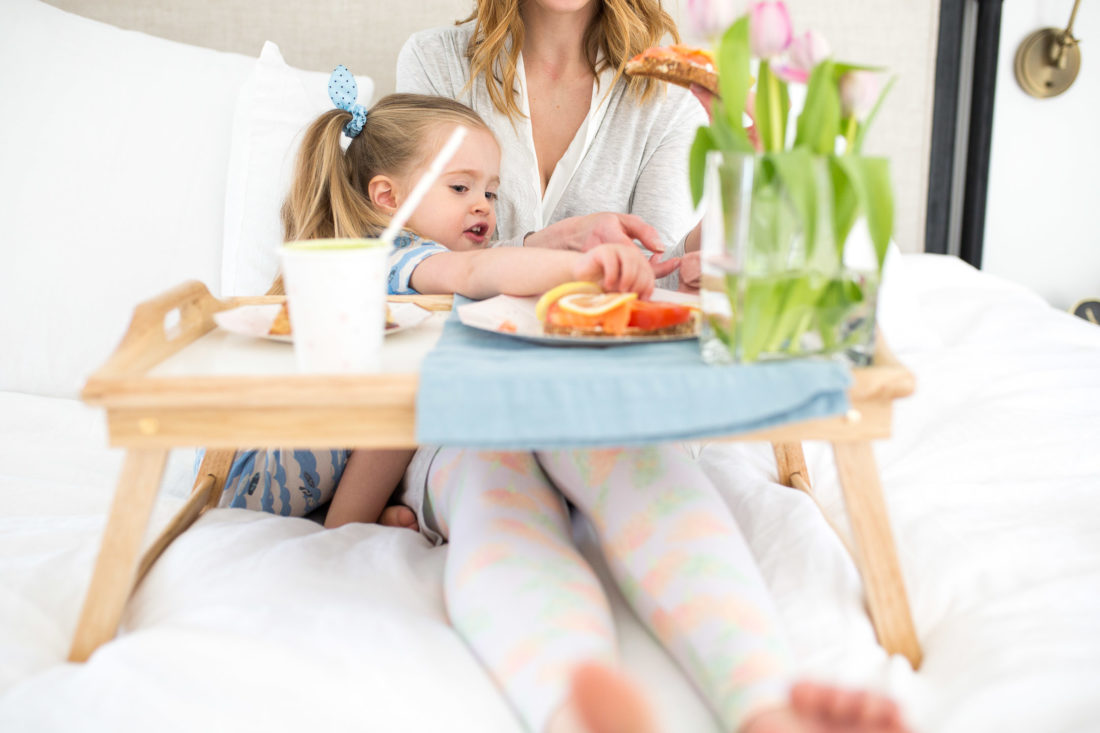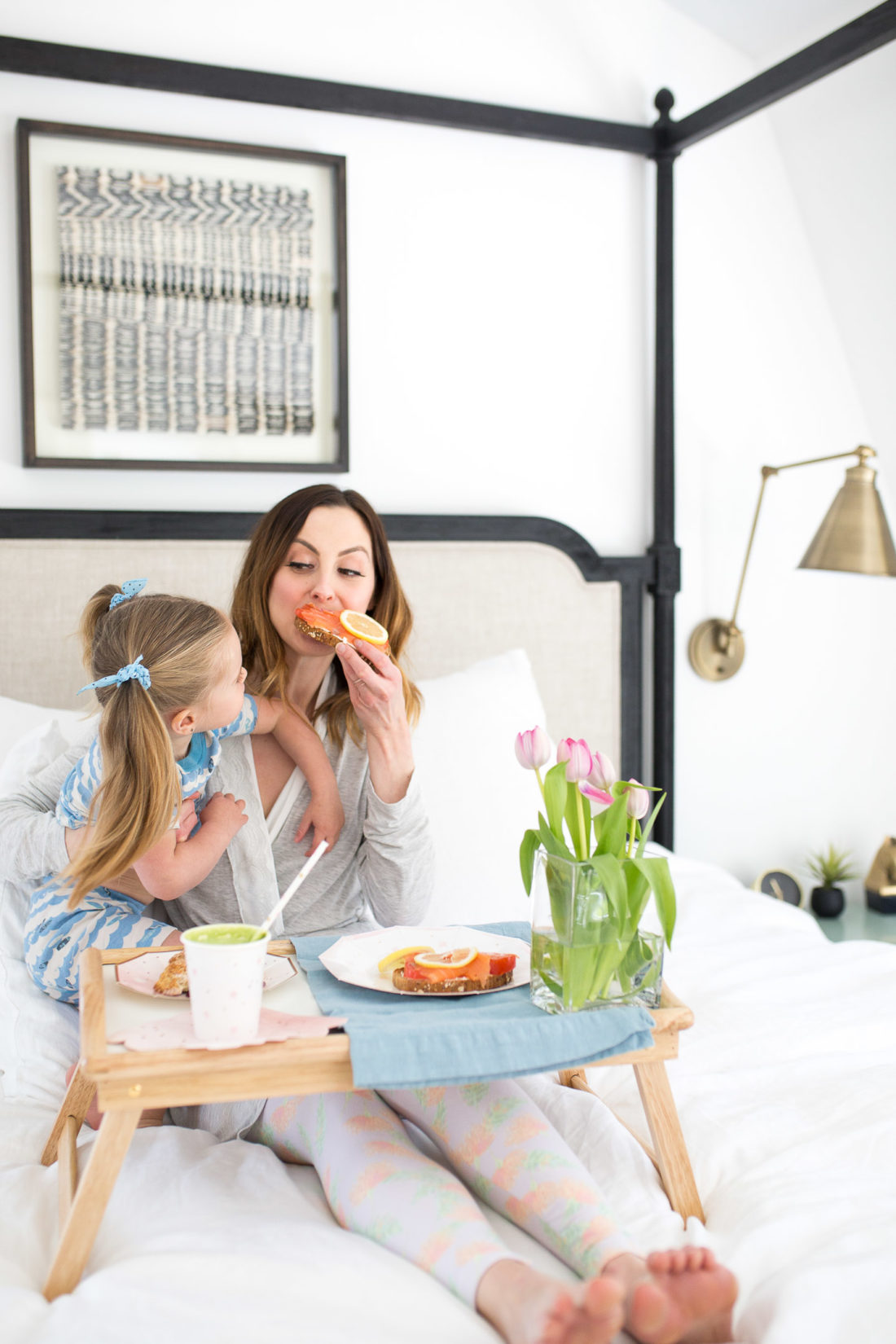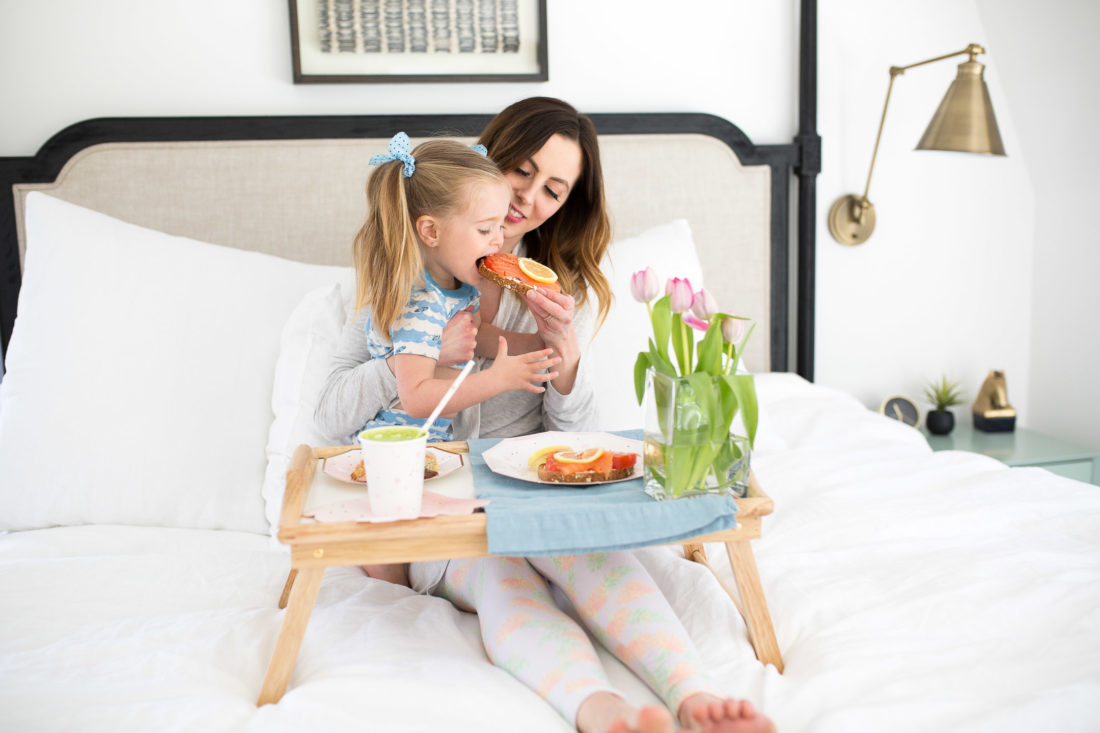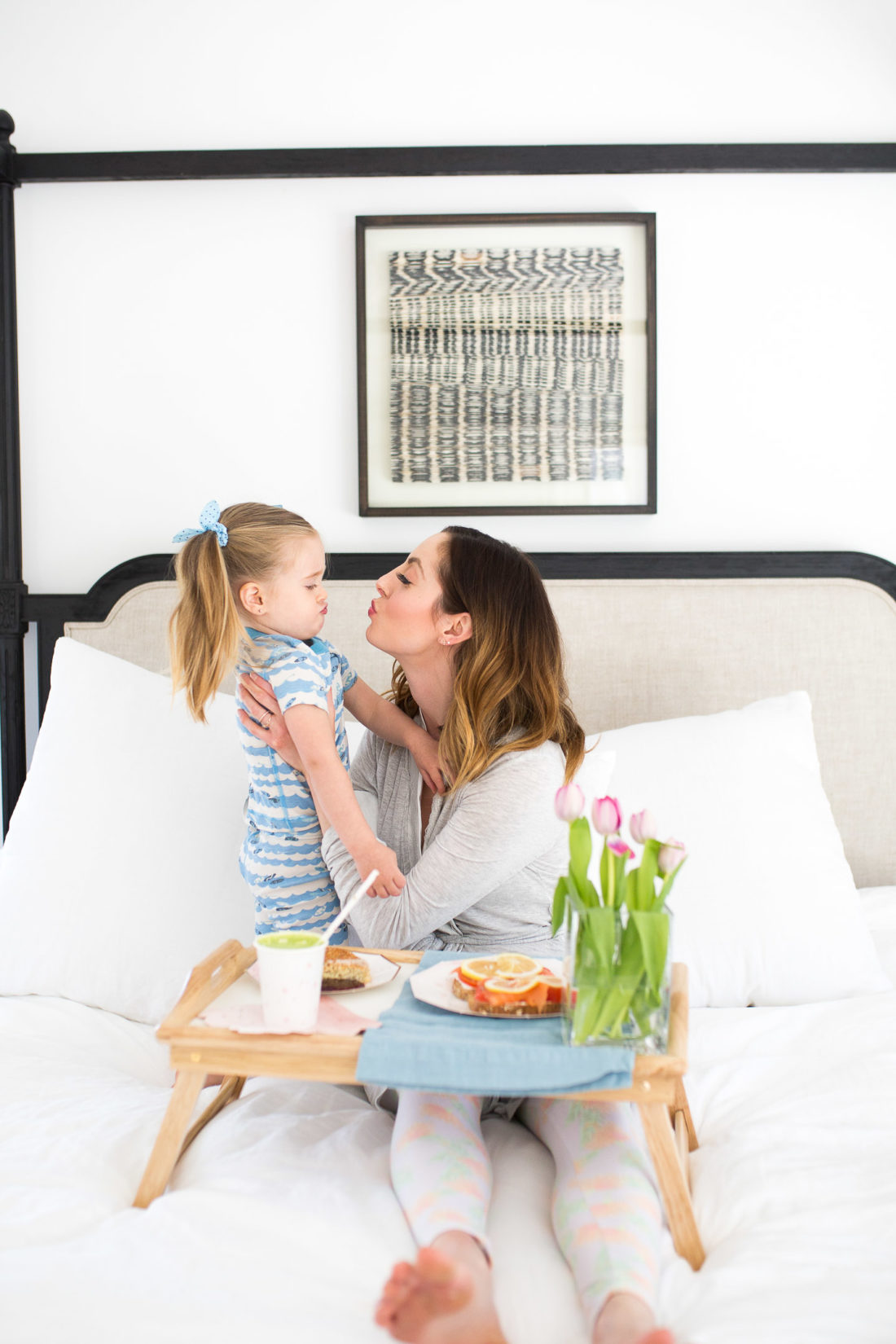 Mama's Tropical Green Smoothie
8 oz Coconut Milk
1 cup fresh spinach
1/2 frozen banana (if using unfrozen banana, add extra ice!)
1/2 cup fresh pineapple
1 kiwi, peeled and sliced
2-4 ice cubes
Throw all the ingredients in to a blender, and blend on high for two minutes, or until very smooth and frothy! Add ice until desired consistency is reached.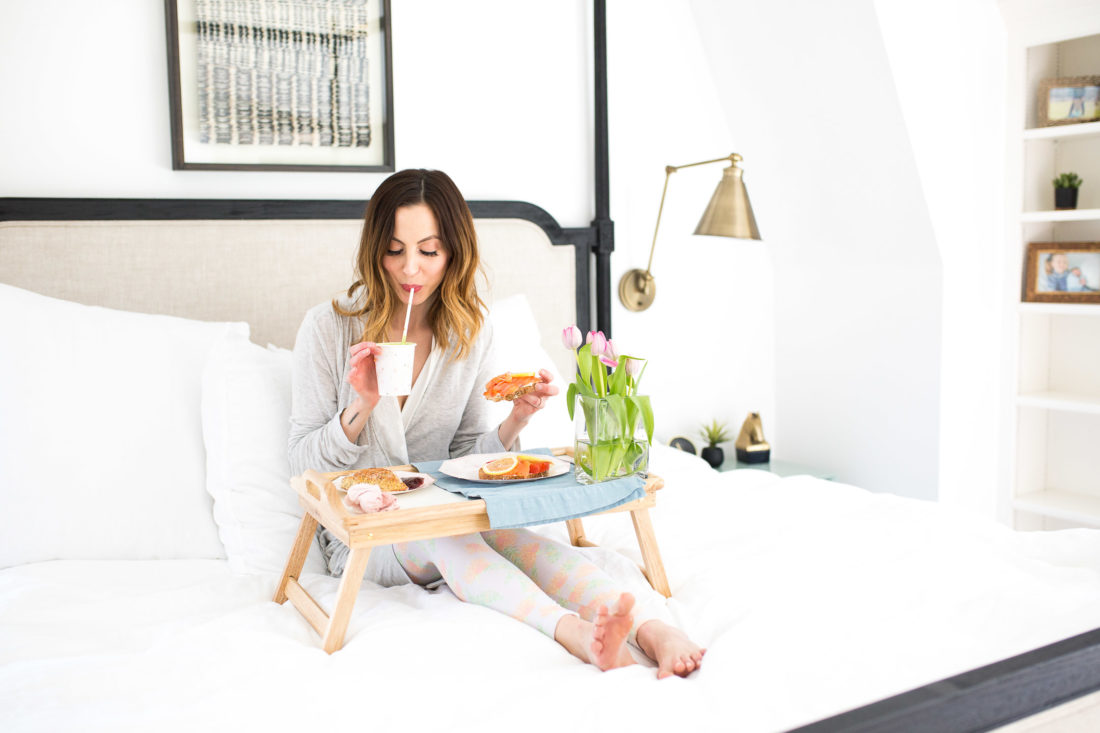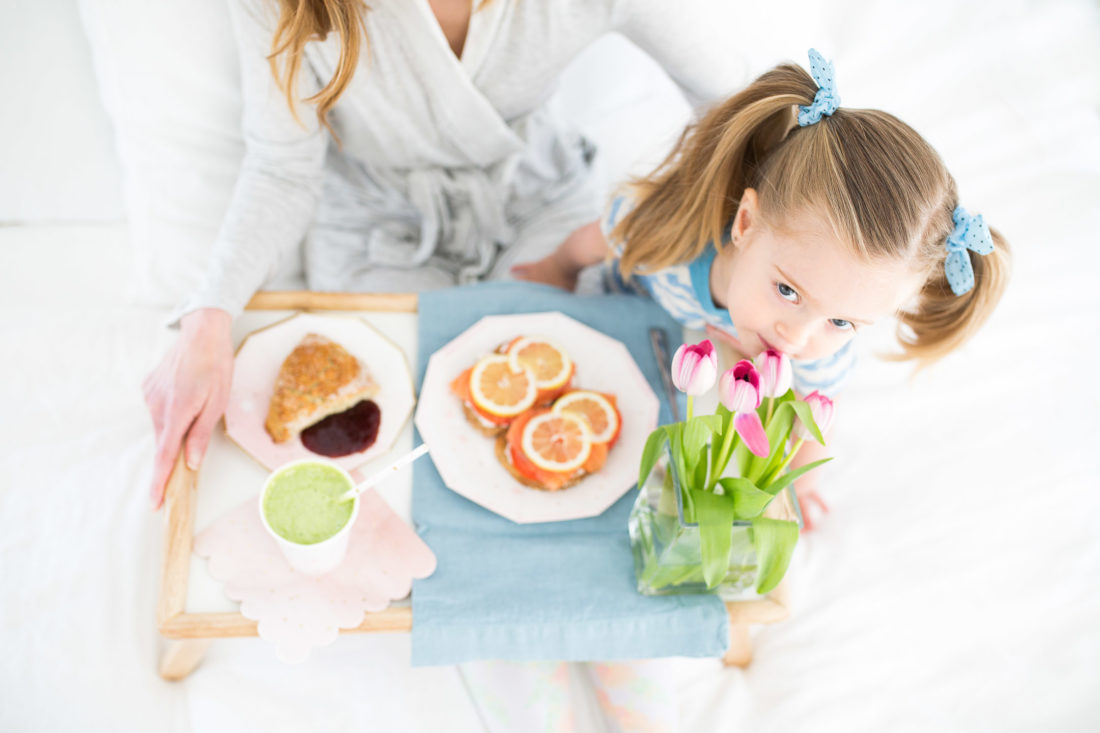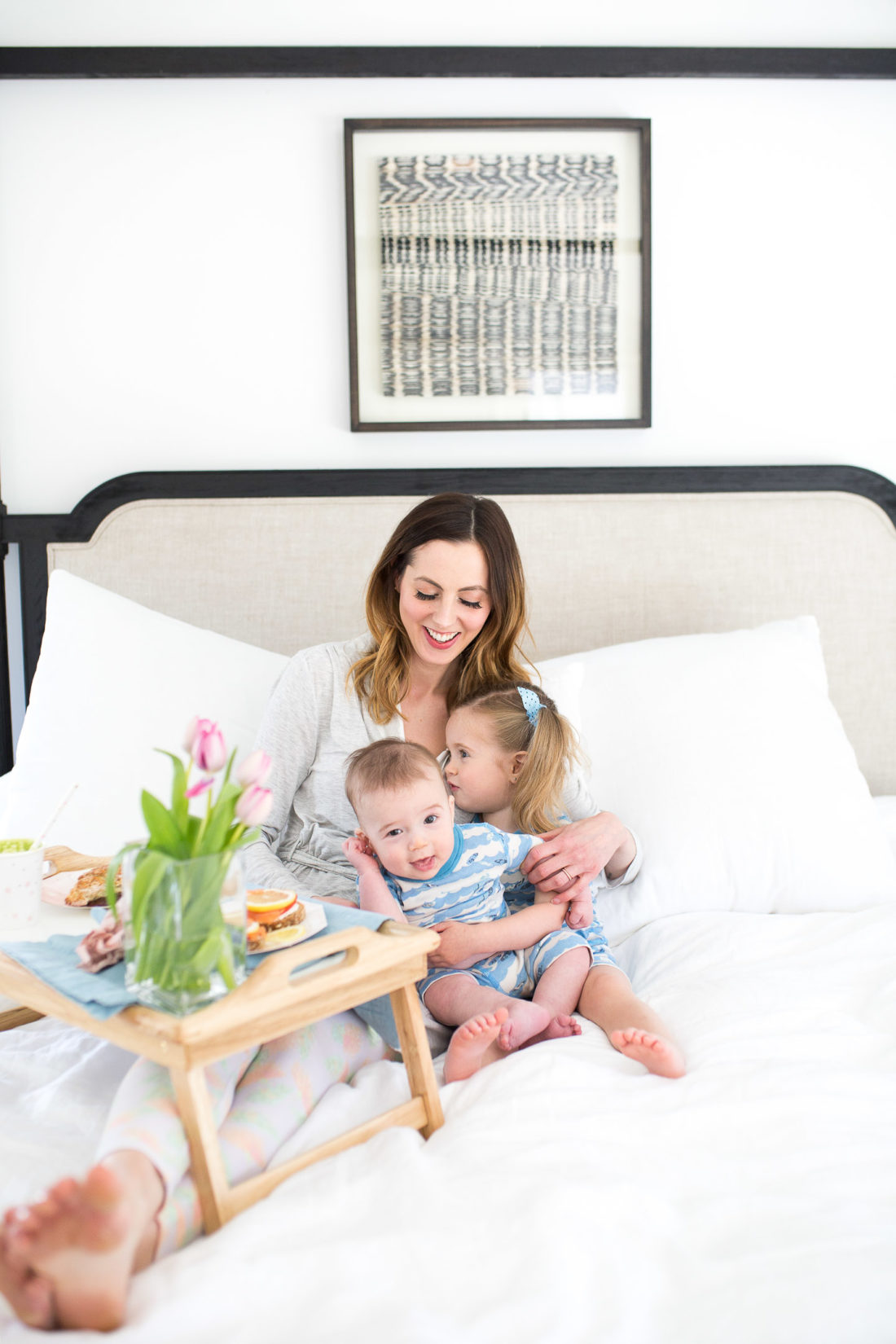 Lemon Poppyseed Scones
3 Cups All-Purpose Flour
1 Cup White Sugar
1 Tablespoon Baking Powder
1.5 Teaspoons Salt
2.5 Tablespoons Poppy Seeds
3 Teaspoons grated Lemon Zest
2 Tablespoons fresh Lemon Juice
1 Egg
1/3 Cup Whole Milk
10 Tablespoons cold, unsalted butter
Preheat Oven to 350 Degrees. Grease a baking sheet with butter.  In a large mixing bowl, mix together the flour, sugar, baking powder, salt, poppy seeds, and lemon zest. Add the butter, cut up in to small pieces, and cut in until a coarse meal forms.  In a separate, smaller bowl combine the egg and lemon juice whisk to blend.  Add this to the flour mixture.  Using a fork, mix together until soft clumps form.  Add the milk and mix together until the dough comes together.  If it is too dry, add more milk 1 Tablespoon at a time. Flour your hands and your work surface, and form the dough in to a ball.  Flatter with your palm, and cut in to 8 wedges.  Transfer your scones to the cookie sheet. Bake until scones are golden brown, approximately 30 minutes.  If storing, allow to cool completely and then place in a large ziplock bag.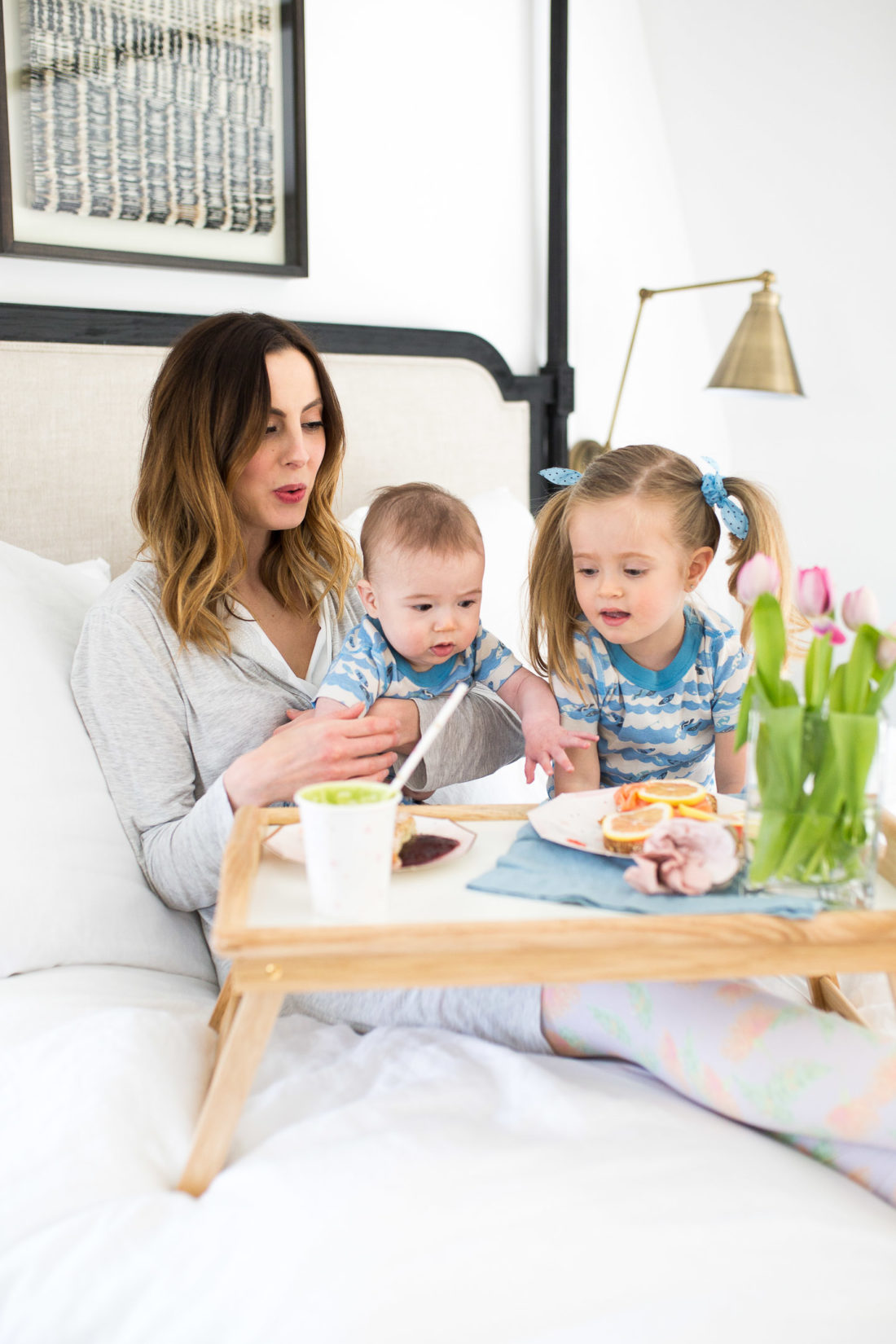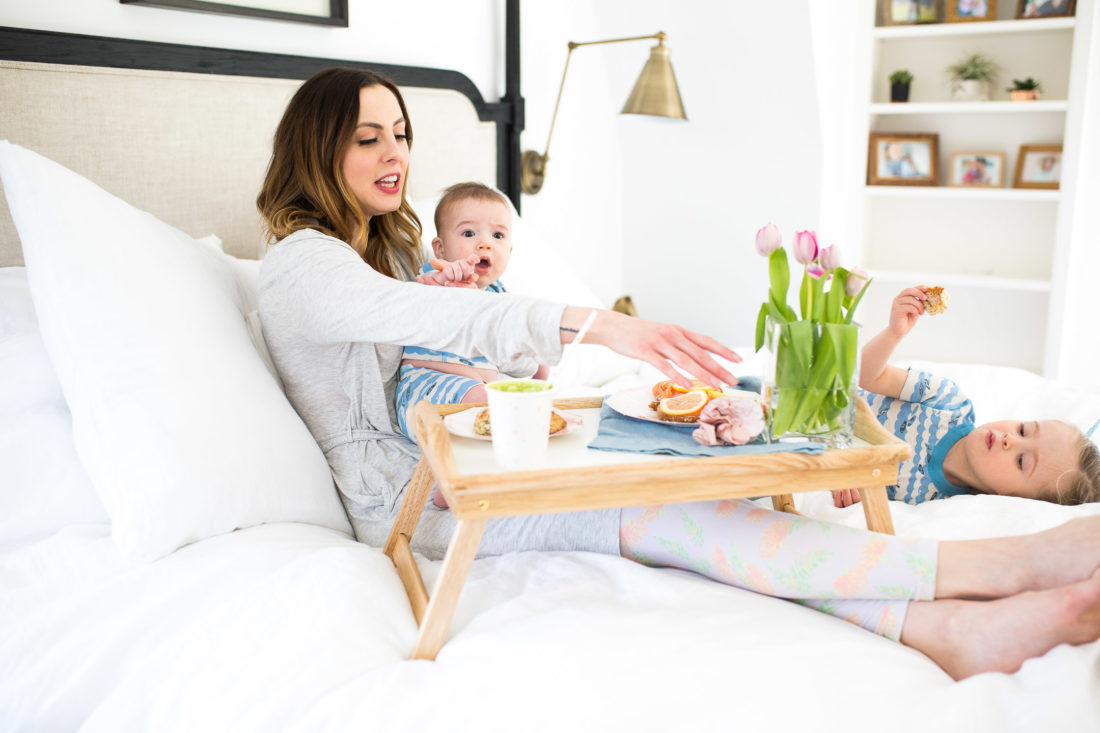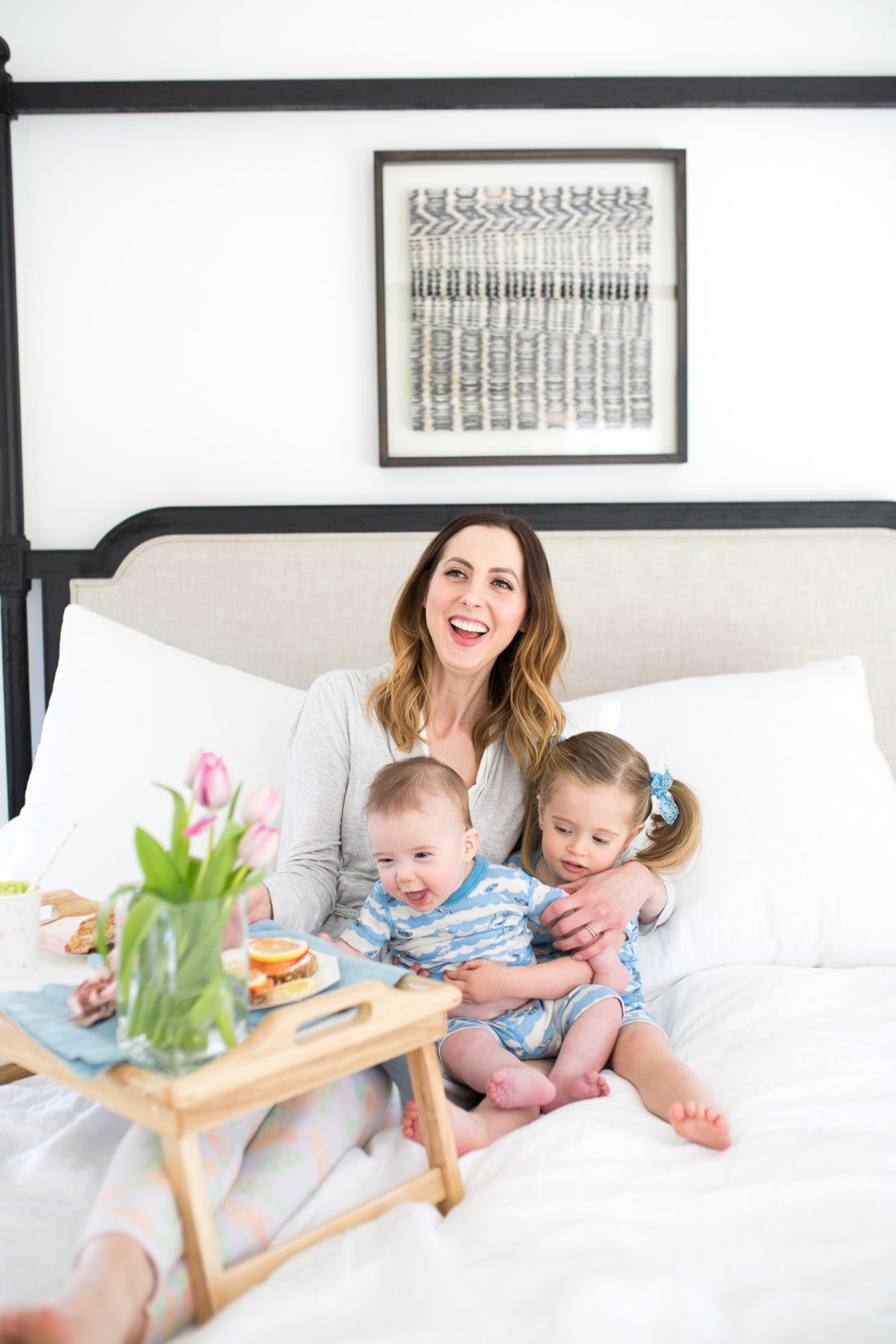 After eating with your babes, make sure to snuggle a bit.  For me, true luxury with kids is the feeling of really relaxing together– cozying up with no place to be and enjoying each other's company.  I find that on the "special occasions" when we try to plan too much, I always feel frazzled and totally depleted by the end of the day.  For Mother's Day, I like to take any stresses off the table and just enjoy Motherhood! No bad moods! No rushed brunches! No Logistics! Just "us" time.  What is your favorite way to celebrate Mother's Day for you or for the special Mama in your life? Let me know in the Comments below!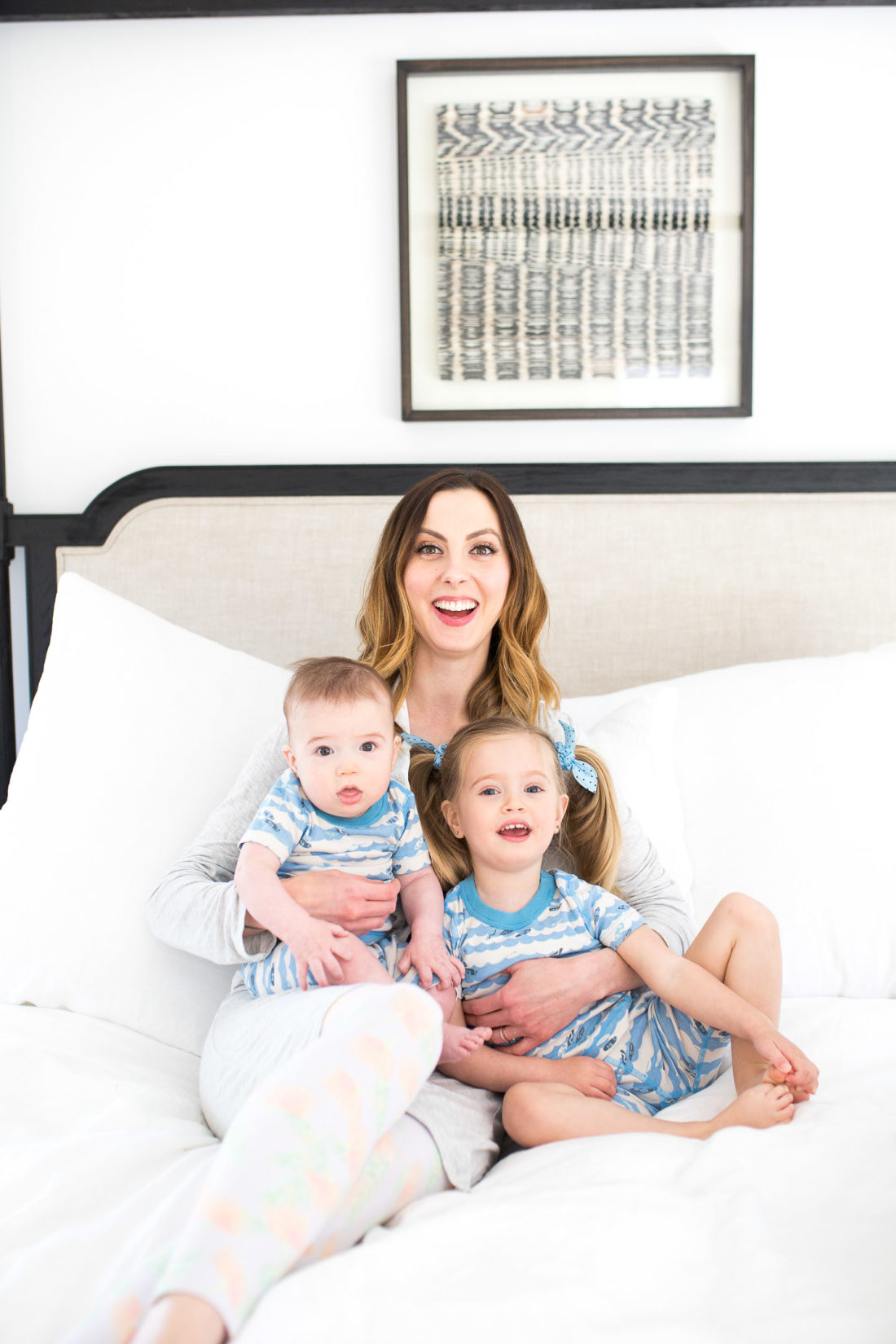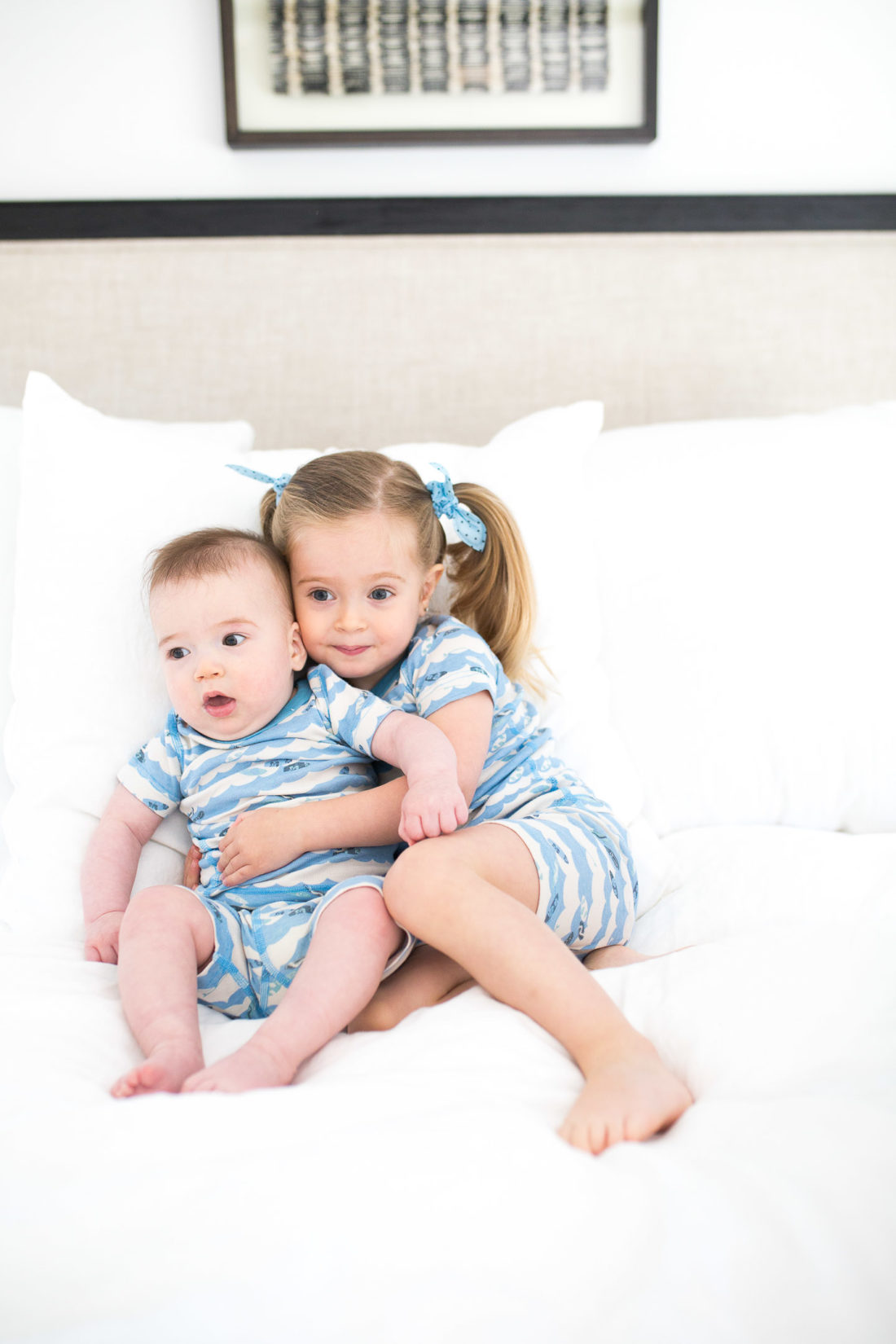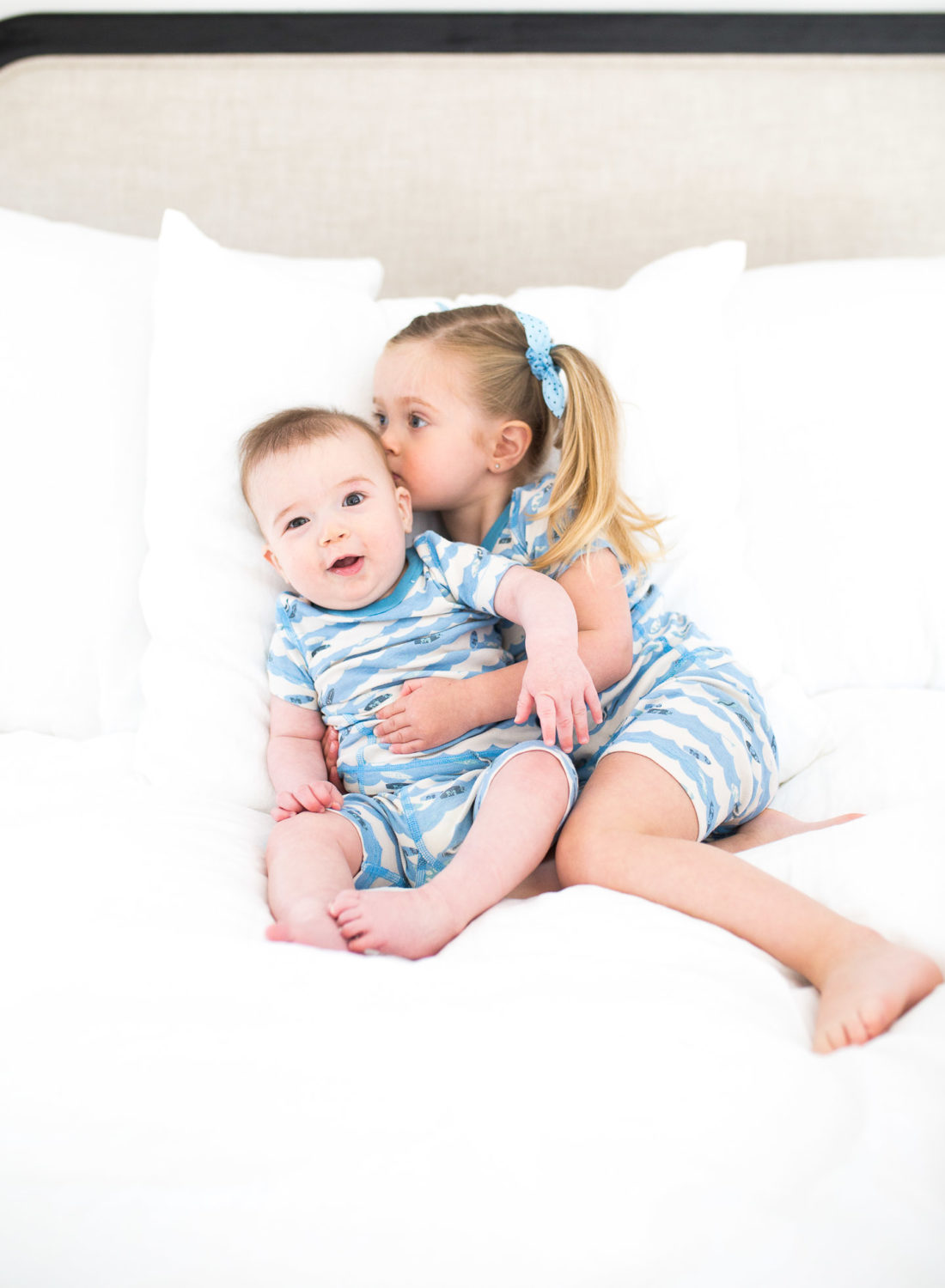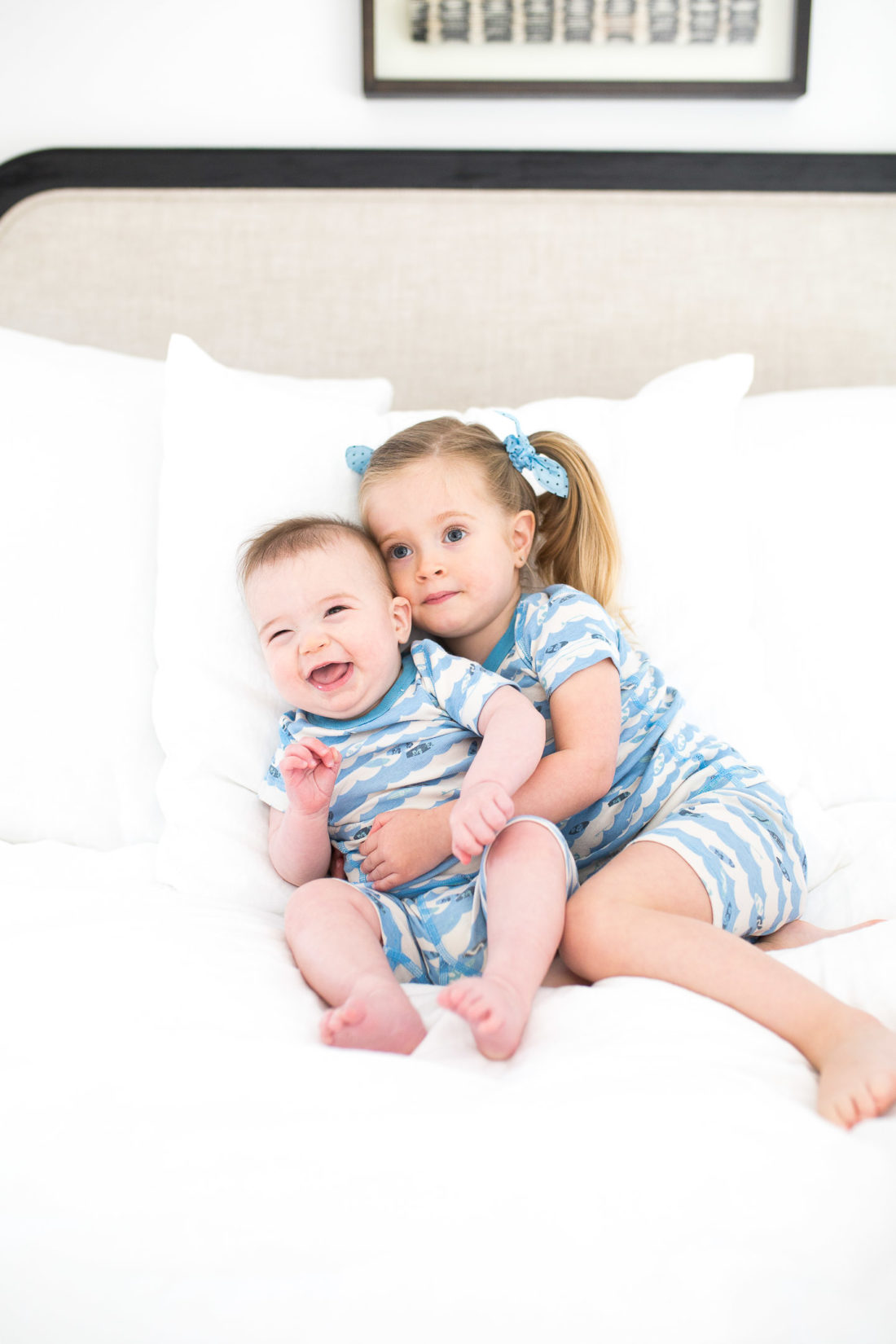 Photographs by Stephanie Elliott Photography
Kids' Pajamas by Skylar Luna
Save
Save