The following content may contain affiliate links. When you click and shop the links, we receive a commission.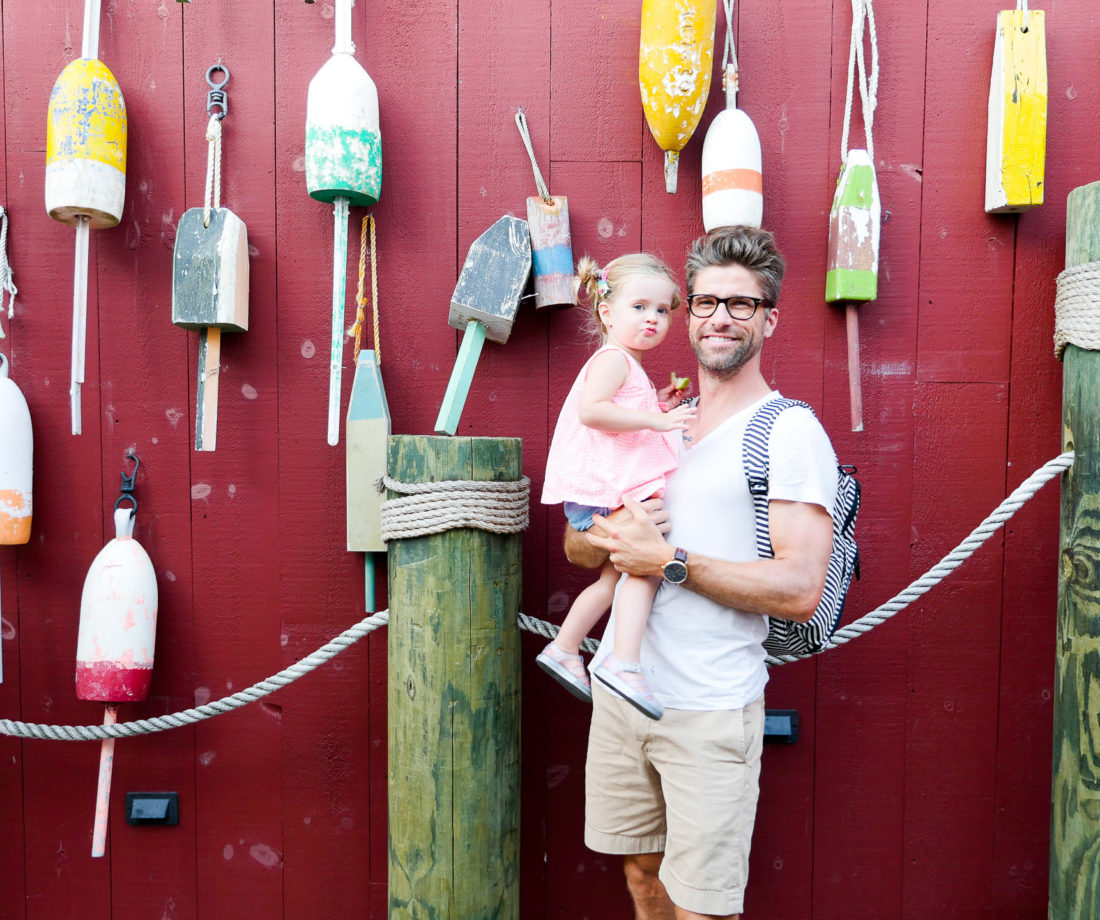 Well, I've officially crossed something off my Bucket List.  Last week, I visited a place with my daughter that I grew up visiting as a little girl with my parents and brothers…and that my Mom grew up visiting with HER parents and siblings as well.  Three generations! What an amazing and surreal feeling.  There is so much great, loving, family energy at our Lake House in Bar Harbor and I was thrilled to be able to introduce Marlowe to a location I adore so much and that is so rich with family history! My Mom camped there as a kid almost every summer with all nine (yeah NINE) kids in the family, and when my Grandpa retired she bought him a cabin on his favorite lake.  My brothers, cousins, and I grew up coming to that cabin to visit him during special occasions and summers.  After he passed away, she renovated it to make it a much easier place for all the members of our family to enjoy with their kids and grandkids.  There is no cell or internet service at the lake house either– which makes it all about togetherness and making memories.  Don't worry though– I found time to sneak in to town and post a few Instagrams, as well as "Tap To Retry" all of my daily Snapchats.  I am living in the 21st century after all…Ha!
For our week away, we had our good friends join us who are just about the greatest, cutest, and most fun family around.  They have two adorable and hilarious little girls (aged two and four) who play so well with Marlowe, so it was the perfect scenario!  By the end of the weekend, Lowie was referring to Teddy and Esme as "Sisters" which totally cracked my heart open and made butterflies and ponies come out.  We all spent the days exploring Bar Harbor and the neighboring towns– clocking lots of outdoors time and hunting down the locally famous Lobster Rolls.  Our house is right near Acadia National Park, which was celebrating its 100 year anniversary during our stay! At night after putting the kids to bed, the Moms and Dads stayed up hanging out, chatting, rehashing the day, eating various kinds of pie, and doing jigsaw puzzles.  We finished an extremely epic map of Maine puzzle that completely consumed us.  Nothing more satisfying than finishing a challenging puzzle! We all went to sleep early and woke up with the sun.  I must say that the vacation felt SO regenerative and relaxing which is NUTS considering there were three kids under four years old with us.  But I think it had more to do with the great company, the zero agenda…and the fact that the kids had each other to torture and chase after.  Or maybe it was the Nutella-on-the-go packs we let them eat for dessert.  If you ever want to see your child spend a perfectly good hour getting every speck of Nutella out of a 2 oz. plastic container, give that a shot!
Below, you'll find a scroll through of the first half of our vacation! There are lots of captions with a few extra details.  Stay tuned for Part 2 which will post tomorrow. If you have any other specific questions, just let me know in the comments below, and I'll do my best to answer!
Save
Save