The following content may contain affiliate links. When you click and shop the links, we receive a commission.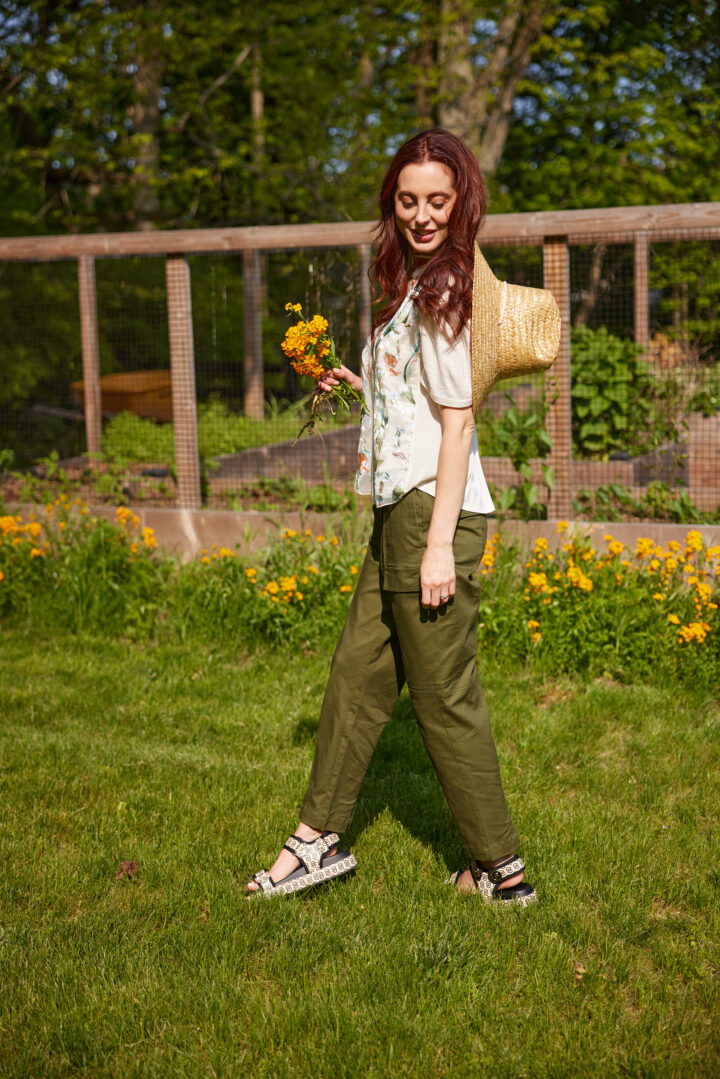 Our Summer vacation is officially starting today! The kids have a half day of school (their last at this school before they start at a new one in the Fall), and we leave on our first trip of the summer this weekend! It's no secret that Summer is my favorite time of year for so many reasons. I love the hot weather and the warmer evenings. I love days spent by the ocean, and the loooong daylight hours. I love all the amazing fresh produce in season, and how great it feels to eat straight from the garden. I love how there is just such a great energy in the air, and family time seems to come more easily and be more relaxed. Last year we were in a big period of flux within our family. I wrote a whole blog post about it, but last summer was just WEIRD, and it was kind of a let-down. I'm really excited to be at the beginning of our new chapter this year, and to make up for the weirdness that was last summer. And I'm very excited to be traveling with the kiddos! Today I thought I'd share a bit about our summer plans. I'd love to know what you're most excited for, too!
LONDON + ROME
Our first trip of the season is a visit to both London and Rome! My stepdad is in London working, and we'll spend a week with him and a week with my Dad and Stepmom in Rome. Two of my sisters will be passing through Rome at the same time, too! I'm SO excited to bring the kids back to Italy, and I'm also excited to explore London more since I don't know it that well! London Kid-Friendly tips greatly appreciated!
WE MEET OUR NIECE!
Ian's sister had a baby six months ago (she is so stinkin cute), and they live in Chicago. We still haven't been able to meet her in person. They're coming to visit Connecticut the first week of July and we are ALL so excited to squeeze her and get to spend some quality time. The kids are really excited about having a new cousin, it's so sweet. Marlowe is looking forward to starting her Flower Girl training with her, apparently! LOL
THEATER CAMP
The two big kids are doing two weeks of theater camp this summer, and will be putting on two stage shows! They did a week of the same camp last year and loved it, so we doubled up this year. There are a lot of older kids in the camp, which both Marlowe and Major love.
TOWN DAY CAMP
The big kids are also doing a few weeks of town camp, which they both enjoy! I'm looking forward to them meeting some more kids from the new school they're starting this Fall. A few more familiar faces can only be a good thing.
SOCCER CAMP
Major is doing soccer camp for a week this summer! Since he's so passionate about soccer, we decided to have him try a week of camp and see if he liked it. If so, he may play rec soccer in the fall.
TAP LESSONS
Major is starting Tap at his dance school this Fall, and since he is starting later than a lot of the other kids in his age group, he's going to do some tap lessons over the summer to catch up. He's SO super excited for Tap since there is a lot of tap dancing in Newsies!
BEACH DAYS
We love spending time at Compo Beach as a family, and we will definitely be there a lot this summer. It's so nice to be in a small town where you always run into friends no matter what time of day you go there. The kids love how social it is, and the beach has a great playground.
FAME-ISH
My friend Beth Behrs is performing with Tichina Arnold in a cabaret show called "Fame-ish" at 54Below for 2 weeks only this summer! I'm so excited to go see it, and you should go if you can, too!
IAN'S BIRTHDAY
I have a really fun surprise planned for Ian for his birthday this year. That's all I'll say about that, but stay tuned on social August 6th to see what I've got up my sleeve!
MARLOWE'S GOLDEN BIRTHDAY
Marlowe is turning 9 on August 9th this year! We've promised her a really special party, and I think she's leaning towards bringing a small group to Lake Compounce for the day. It's fun to lean into her summer birthday and do something that involves swimming!
BIG WORK NEWS
I've been hinting at this for months and months now, but I've had a BIG work thing cooking for a while that I've kept totally secret. This summer we're finally going to be able to announce it and I'm really exciteddddd. I think you guys will be, too!
MAINE
We're going up to our house in Maine for a week this summer like we always do! I'm just really looking forward to Lake Life being MUCH easier with Mateo the older he gets. Fingers crossed that he will actually walk on hikes this year instead of making us carry him. ::eye roll::
MYSTIC, CT
Ian and I are doing a romantic long weekend in Mystic to finish out the summer this year. We plan to walk a ton, eat everything in sight, and reflect on a summer well spent. Mystic is one of our favorite weekend trips, so I'm really looking forward to it!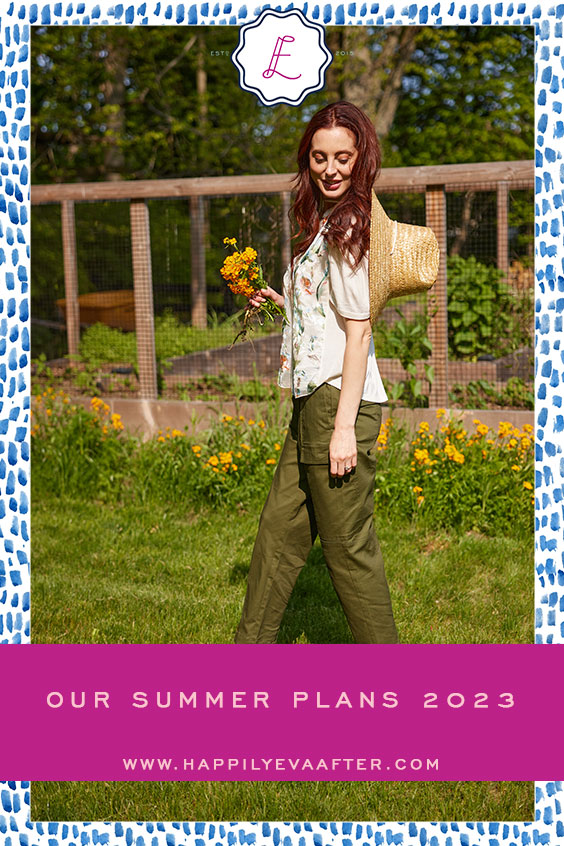 ---
Shop the post…

Photographs by 

Julia Dags

 | Copyright © 2023 Happily Eva After, Inc. All Rights Reserved.