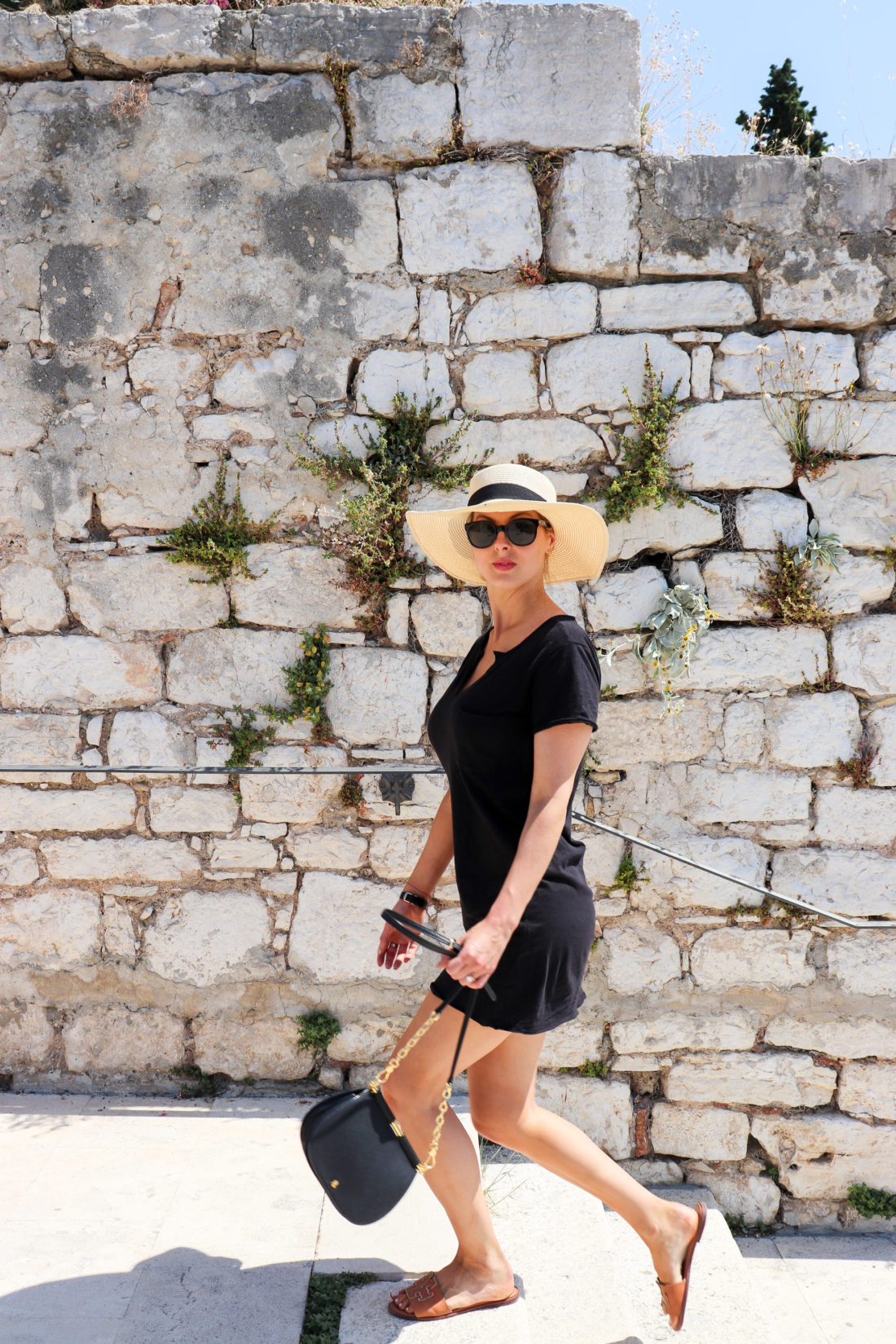 Right at the tail end of our Italian Vacation, Kyle and I hopped over to Croatia for one of my best friend's weddings! The trip was super short (only 48 hours), but was really special and since we were sans kids it felt much longer than two days! Today I thought I would share some pics and info from our quick trip to Croatia, since I was so struck by the beauty of the town we visited!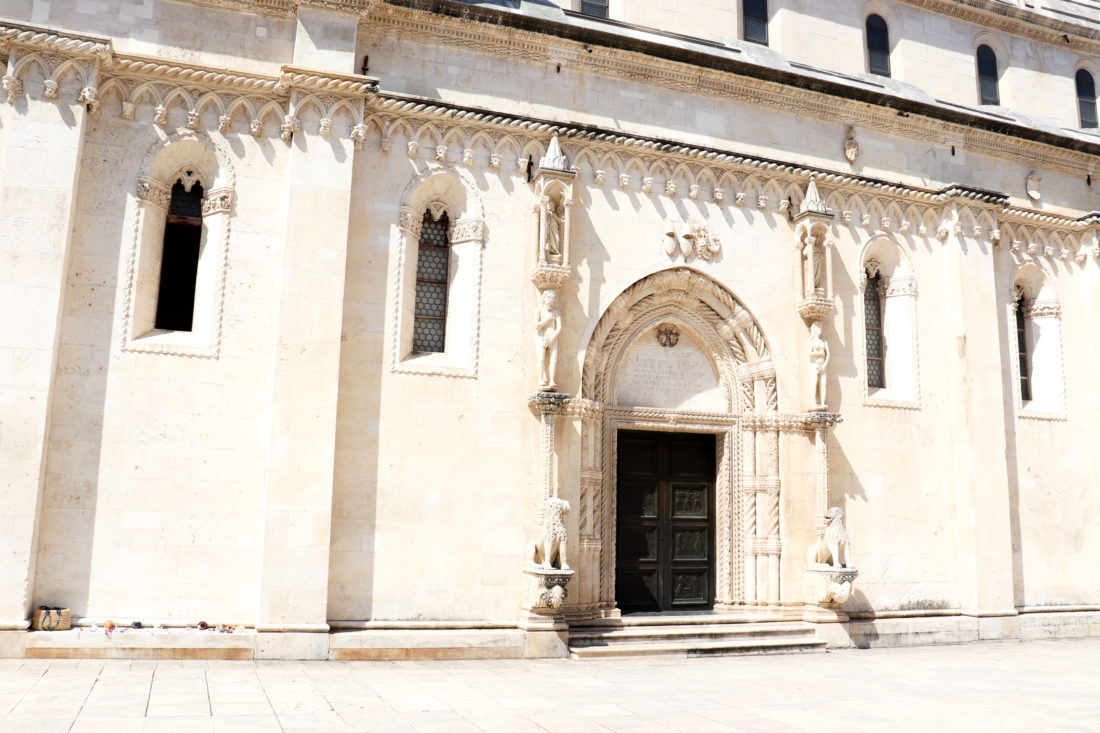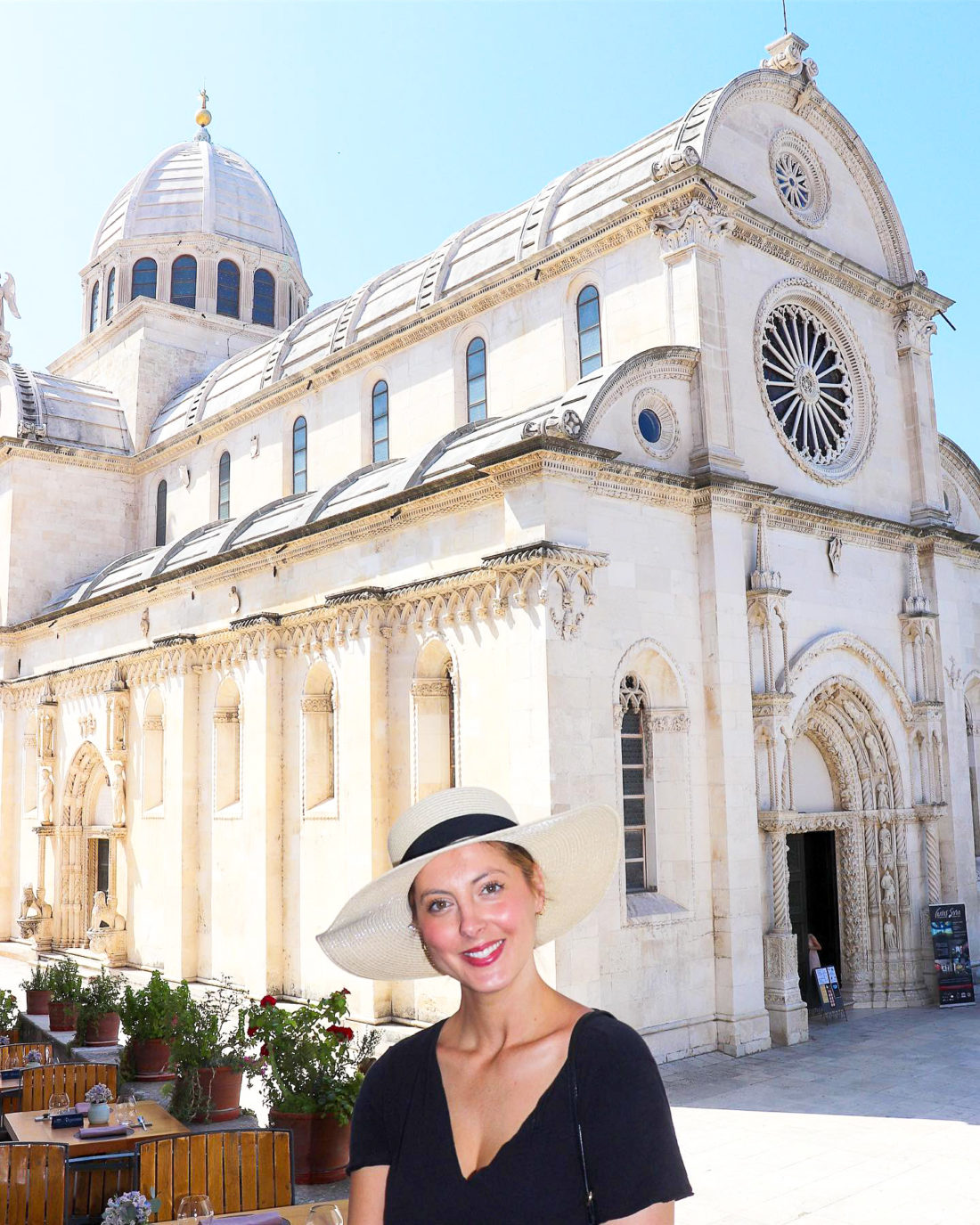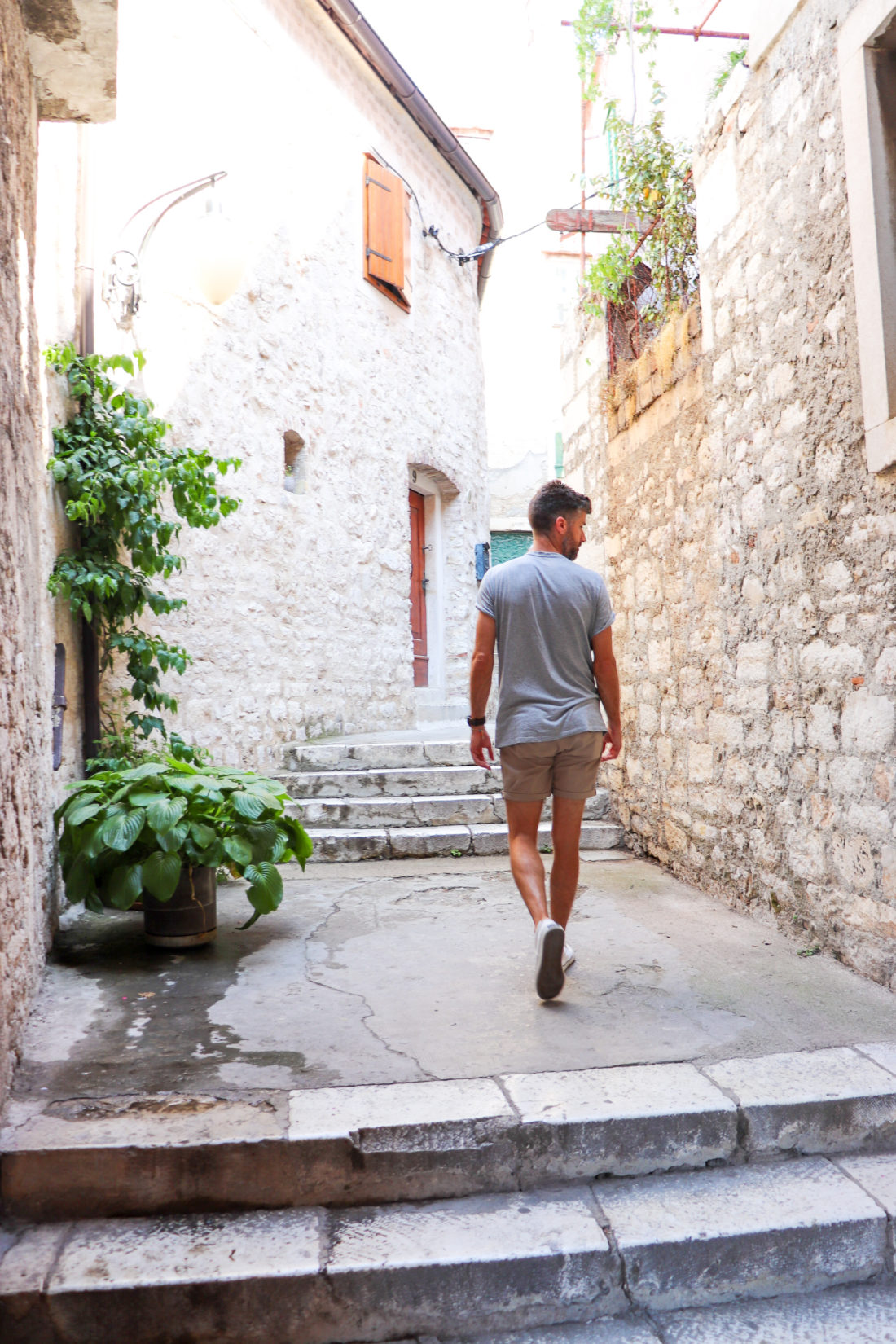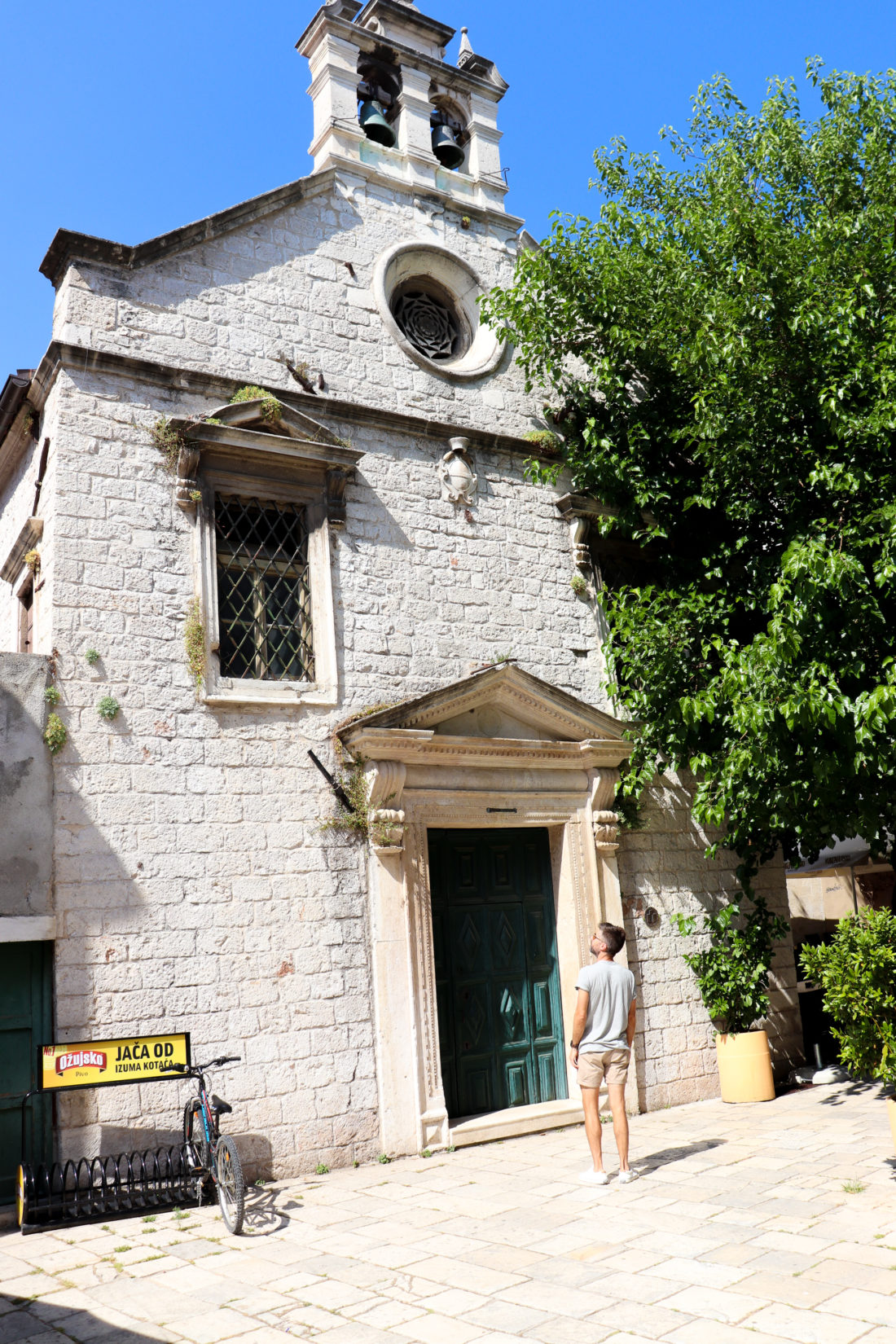 First of all, Kyle and I arrived with our party pants on. LOL. We were in Croatia to attend my friend Damon's wedding to his fiancé, Zeev. Zeev is from Israel, and Damon is from New York, so they wanted to find a beautiful location someplace in between that wasn't too tricky for friends and family to travel to. They had gotten engaged in Sibenik, Croatia the summer before and had loved the vacation they'd been on– so they went with that! Kyle and I wouldn't have missed the wedding for the world, and neither of us had ever been to Croatia, so we had the plans for about ten months by the time we went.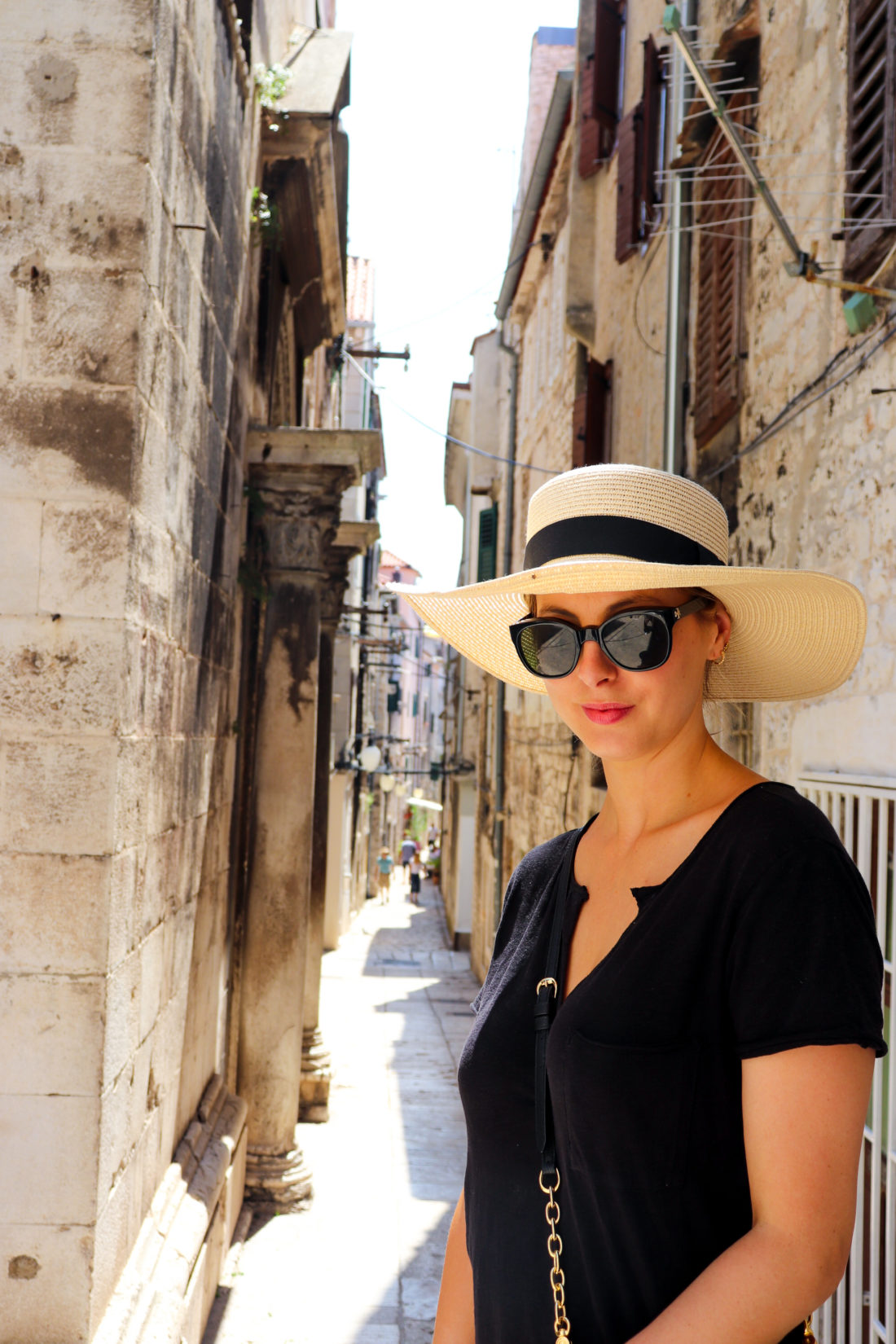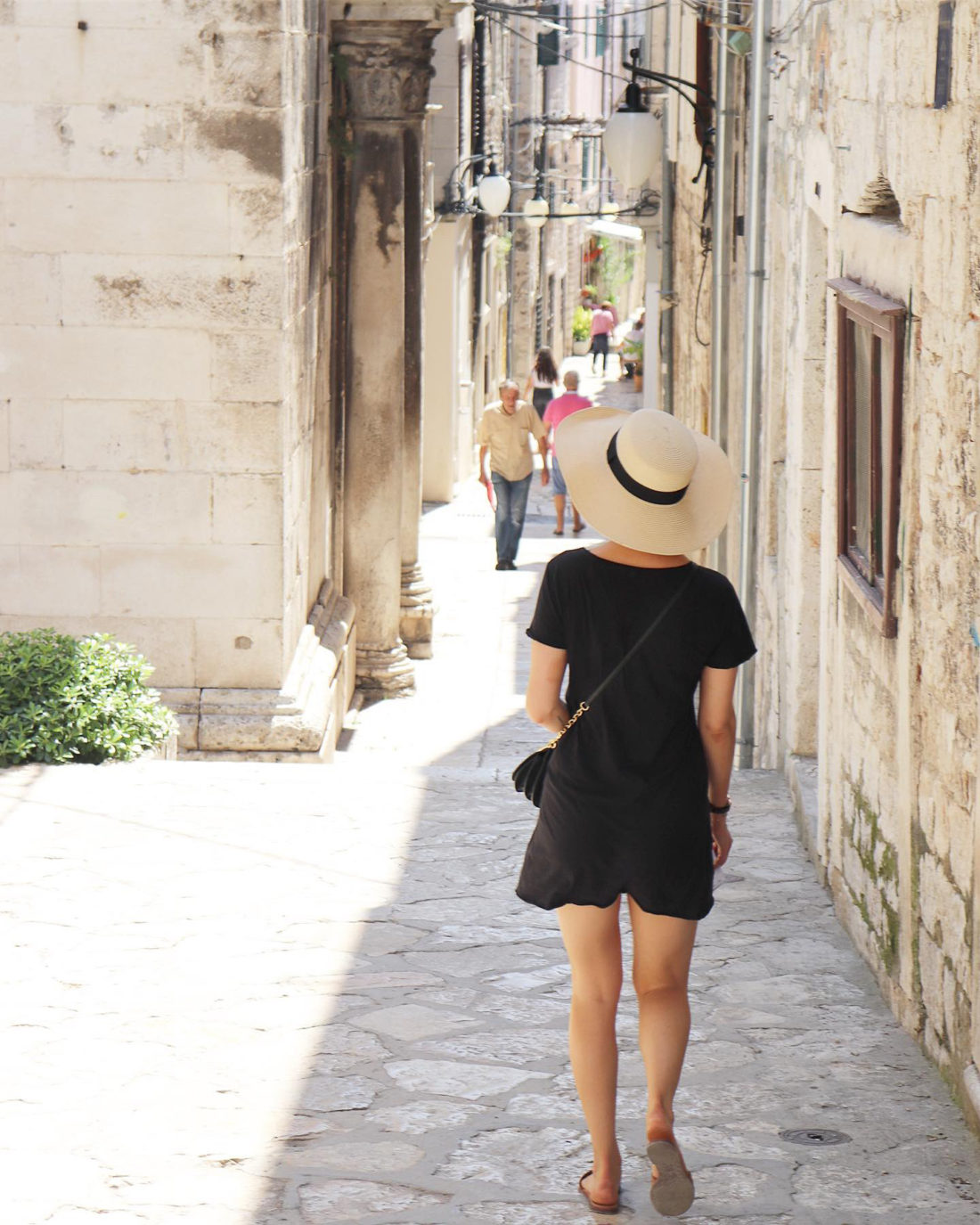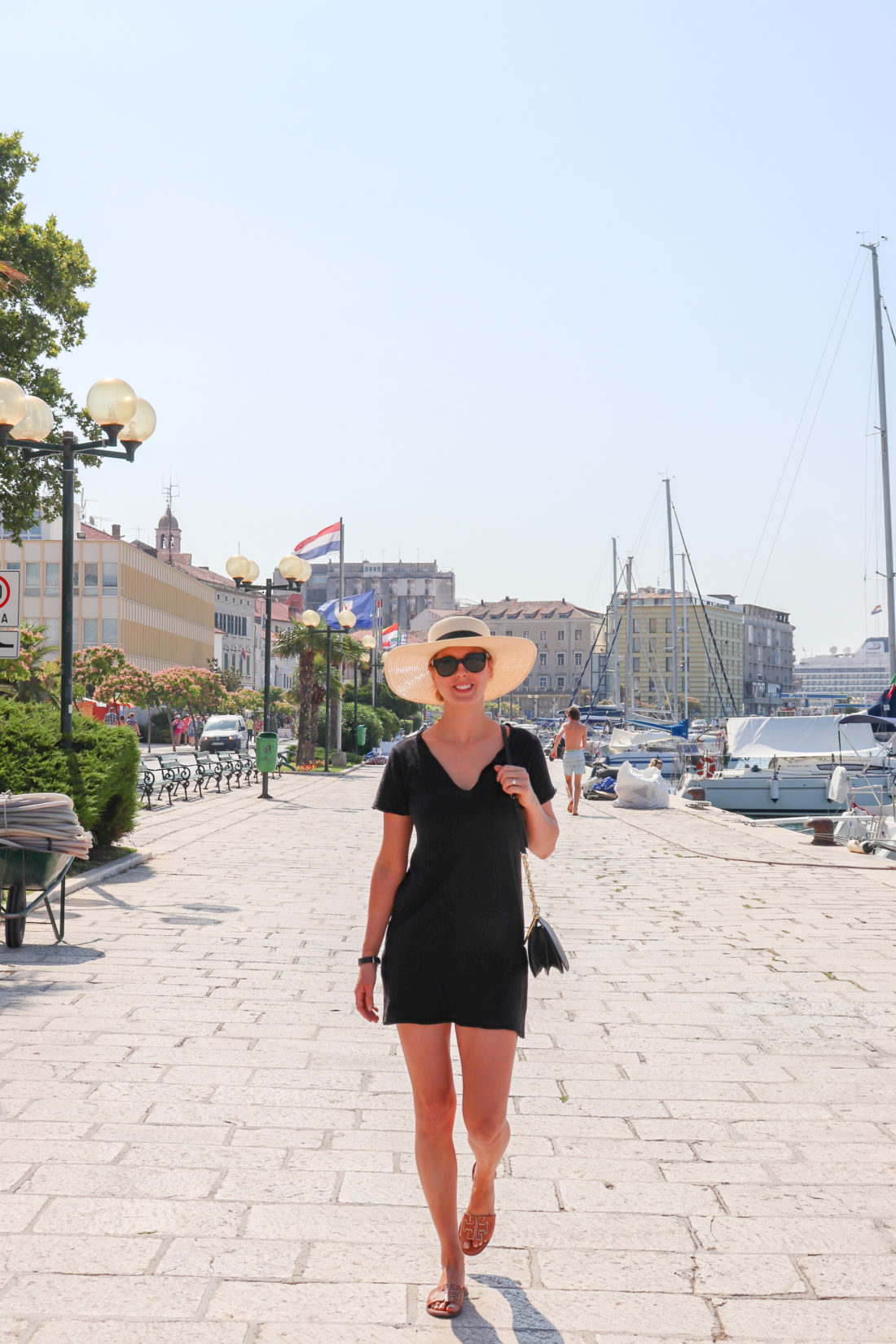 Then, lo and behold, when we were visiting with my Nonna in Rome before our trip to the Amalfi Coast, she asked about our plans while in Europe. We told her that we planned to take a quick trip to Sibenik for a wedding before heading home to the states and she was shocked. "Did you know that's where your great grandmother was born?!" I couldn't believe it. I hadn't known that, and now we were going to the exact little town where I had roots! It seemed totally meant to be. When my great grandmother was born there, it was still technically "Dalmatia", though, which later became Croatia. Kyle now has the great pleasure of telling me I'm part Dalmatian. LOL. But I digress…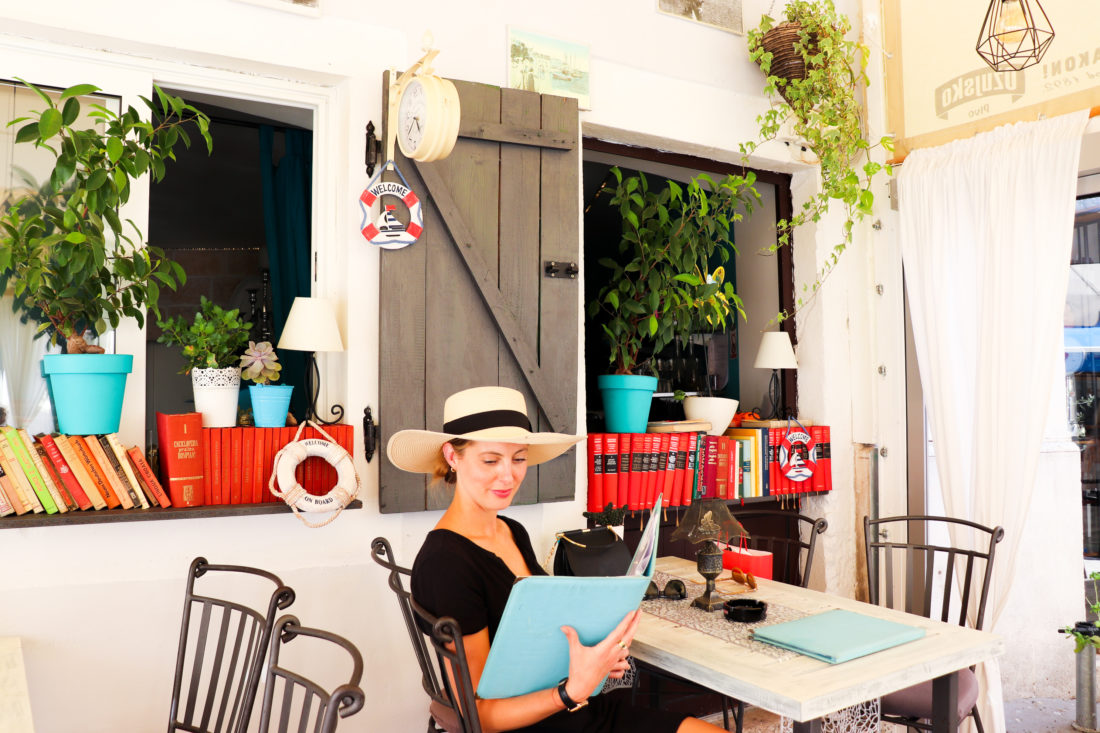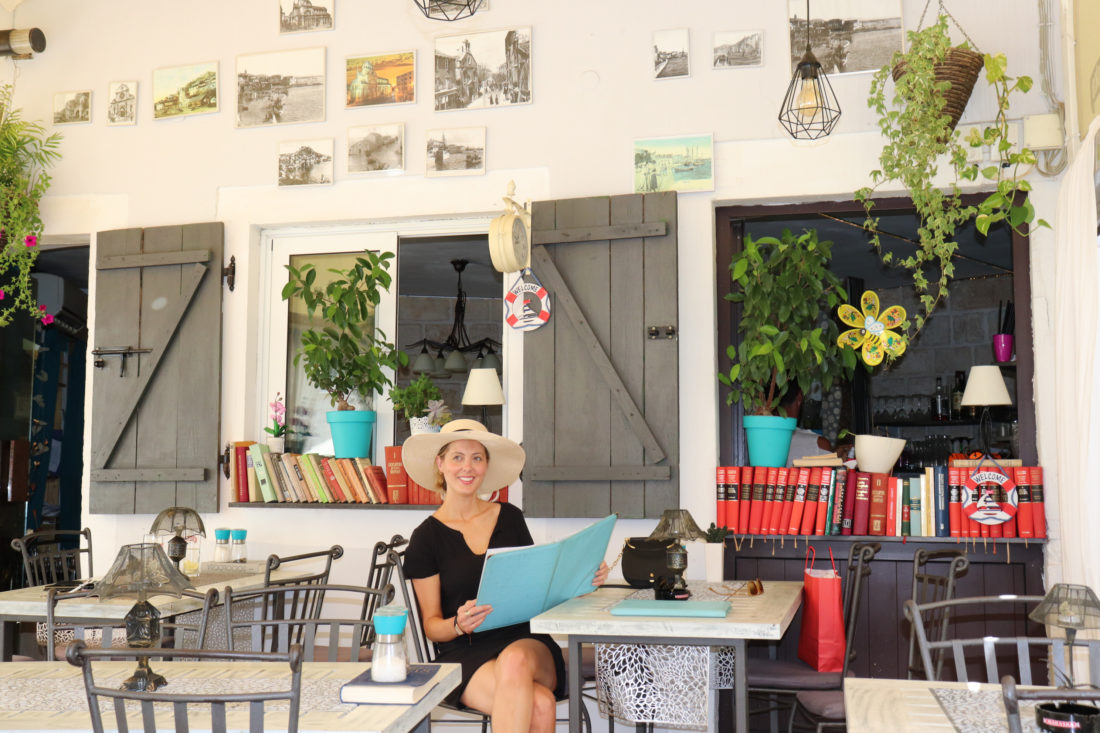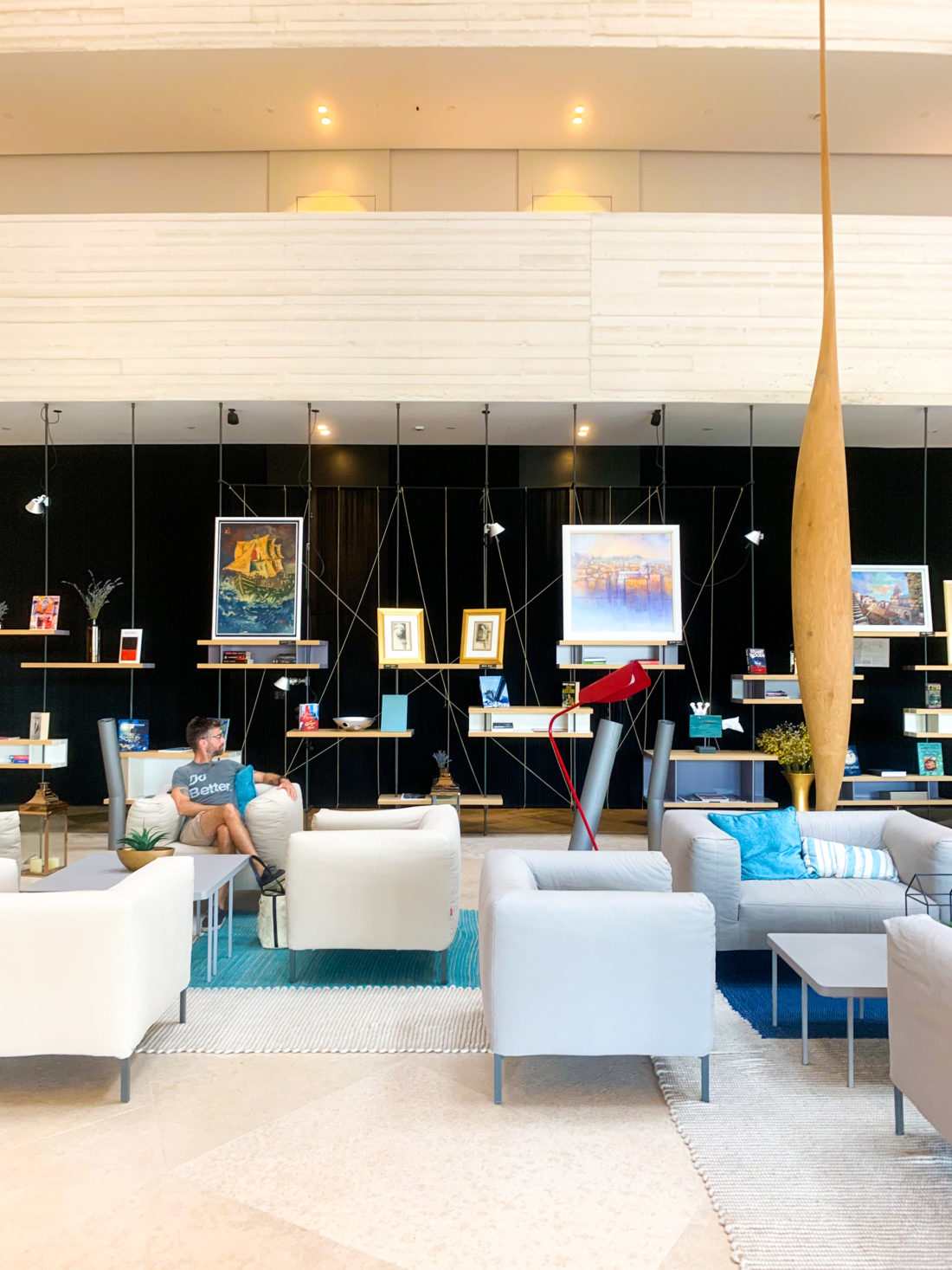 I was just so charmed by Sibenik. It's right on the water, and has total medieval vibes without a lot of the gentrification and tourist trap feeling of more famous European towns. It's a harbor town, and you can take water taxis everywhere! Kyle and I had the best time walking around, shopping, stopping to eat at cute little restaurants, and exploring the old fortress at the top of the town. Croatia is known for its lavender, and there were beautiful handmade lavender sachets and soaps around every corner. I even found a really cute Croatian boutique that had the cutest clothes and accessories! It's called The Swan Atelier, and I highly recommend it!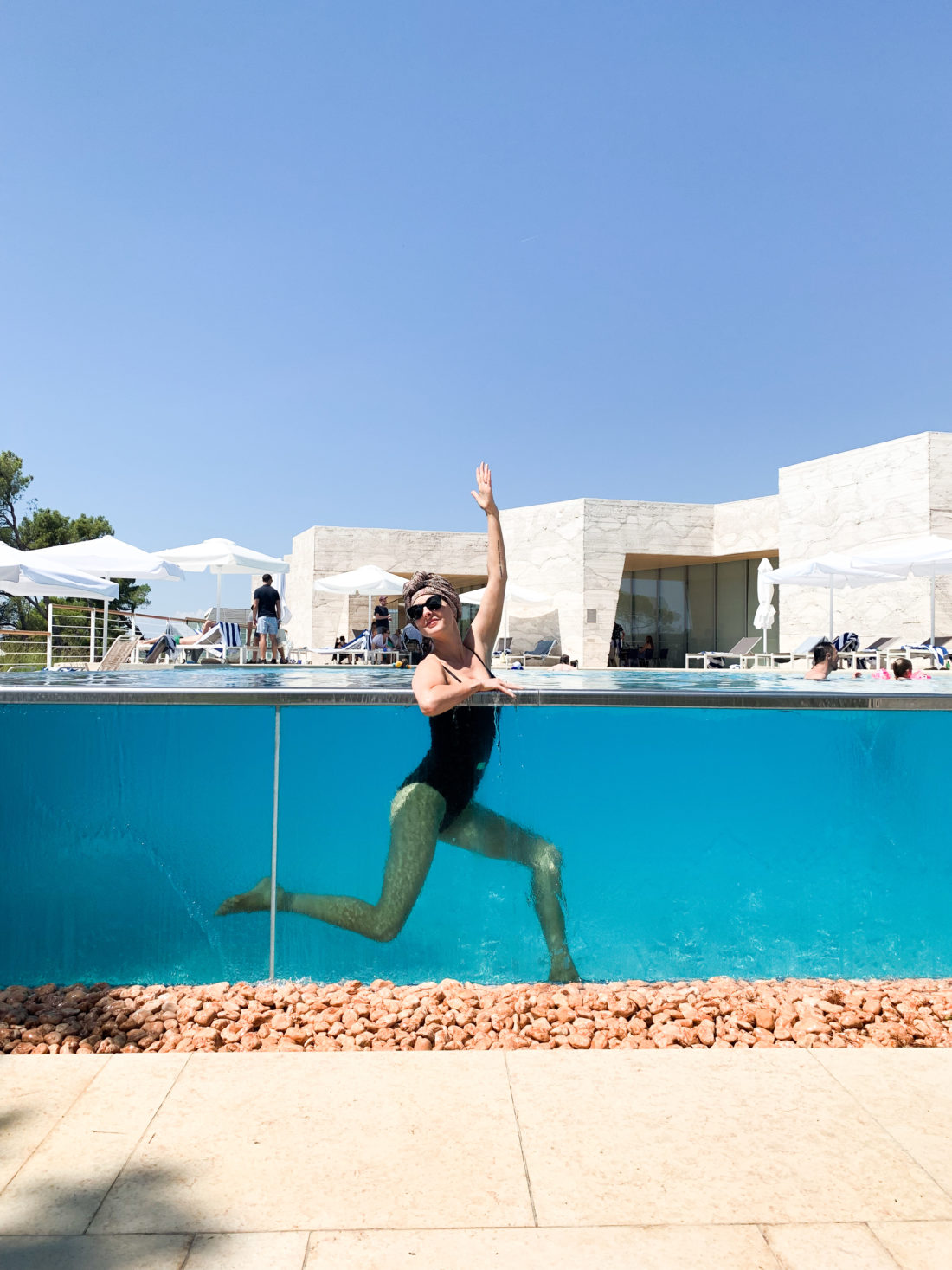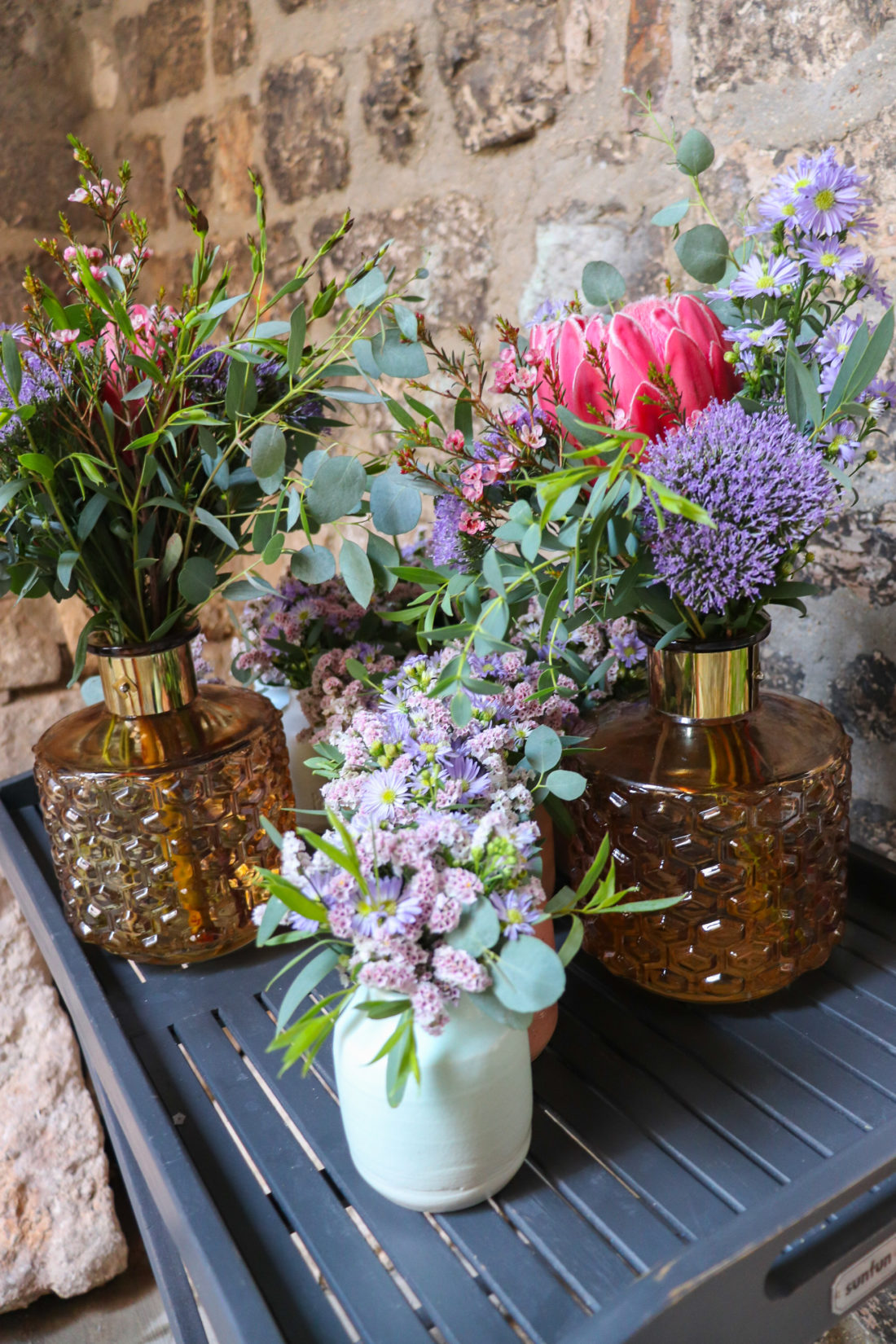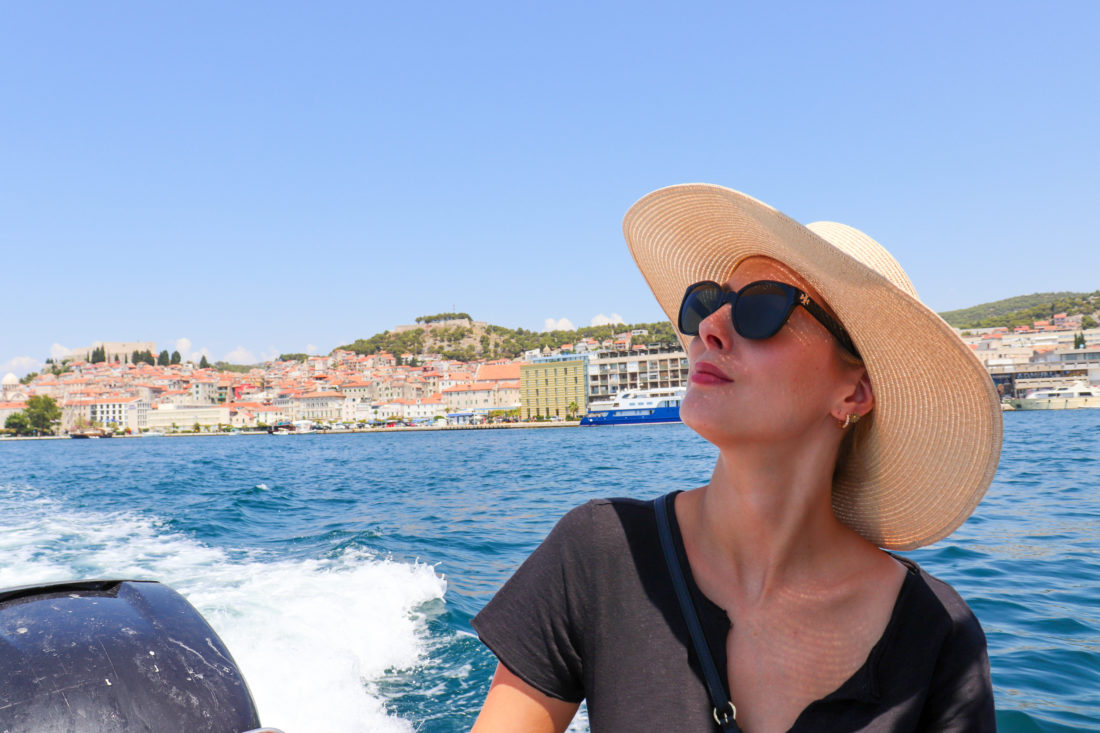 We also really loved our hotel, The D Resort Sibenik. It's a very modern, convenient, and nicely run hotel in a marina in Sibenik with gorgeous views and really cool amenities. It also seemed really kid friendly! The best part of the whole trip, though, was watching our dear friends get married. Their venue was a beautiful vineyard outside of Sibenik, with delicious local food, rosé and a stunning sunset. Then the entire wedding became a dance party until four in the morning! We even brought swimsuits and turned it in to a pool party at a certain point. Just don't ask me what point that was, because I'm not to clear on that. Bahaha! Fun times had by all! I would definitely be interested in returning to Croatia soon with the kiddos! Have you visited? Please let me know your recommendations in the comments below!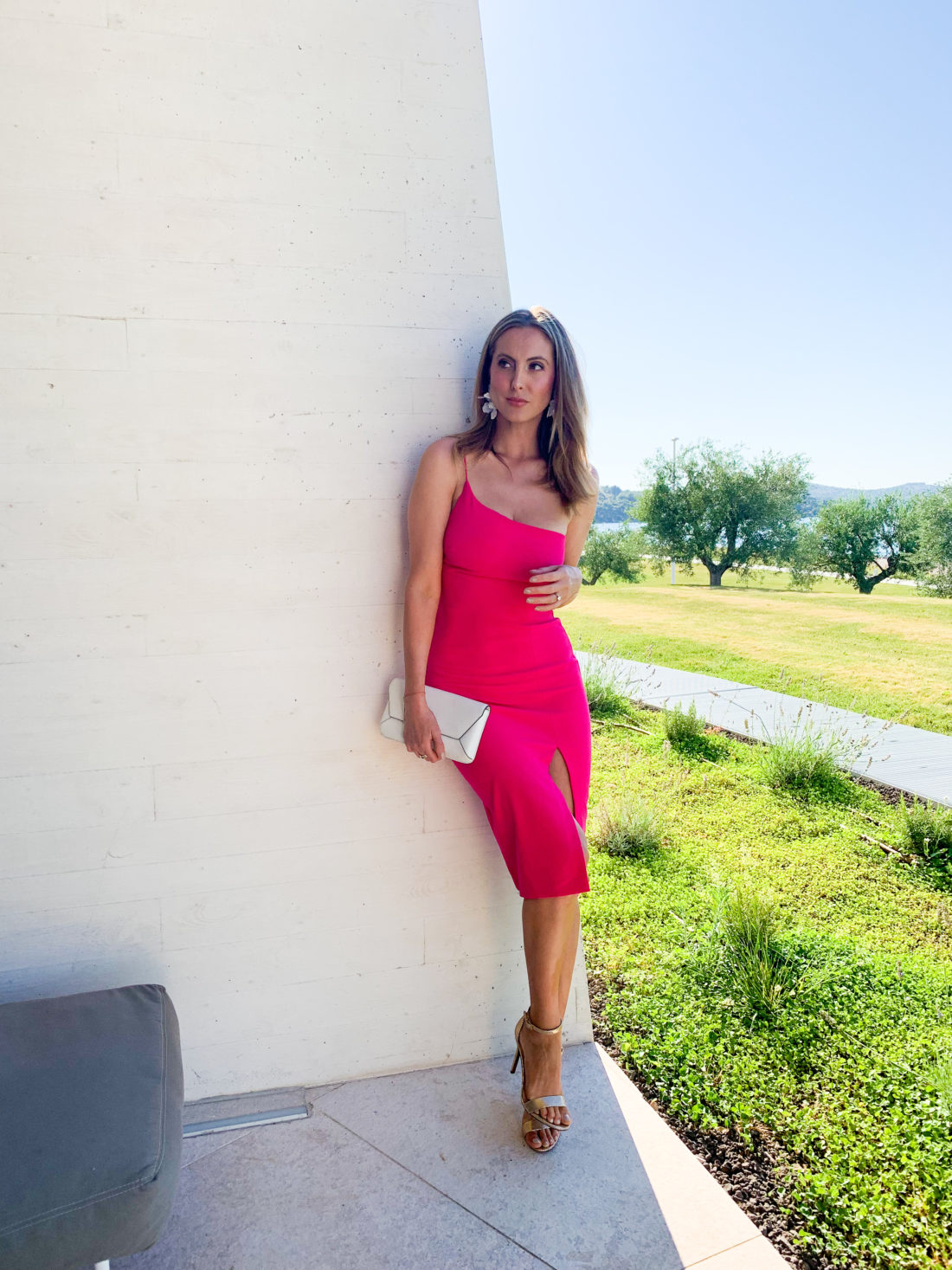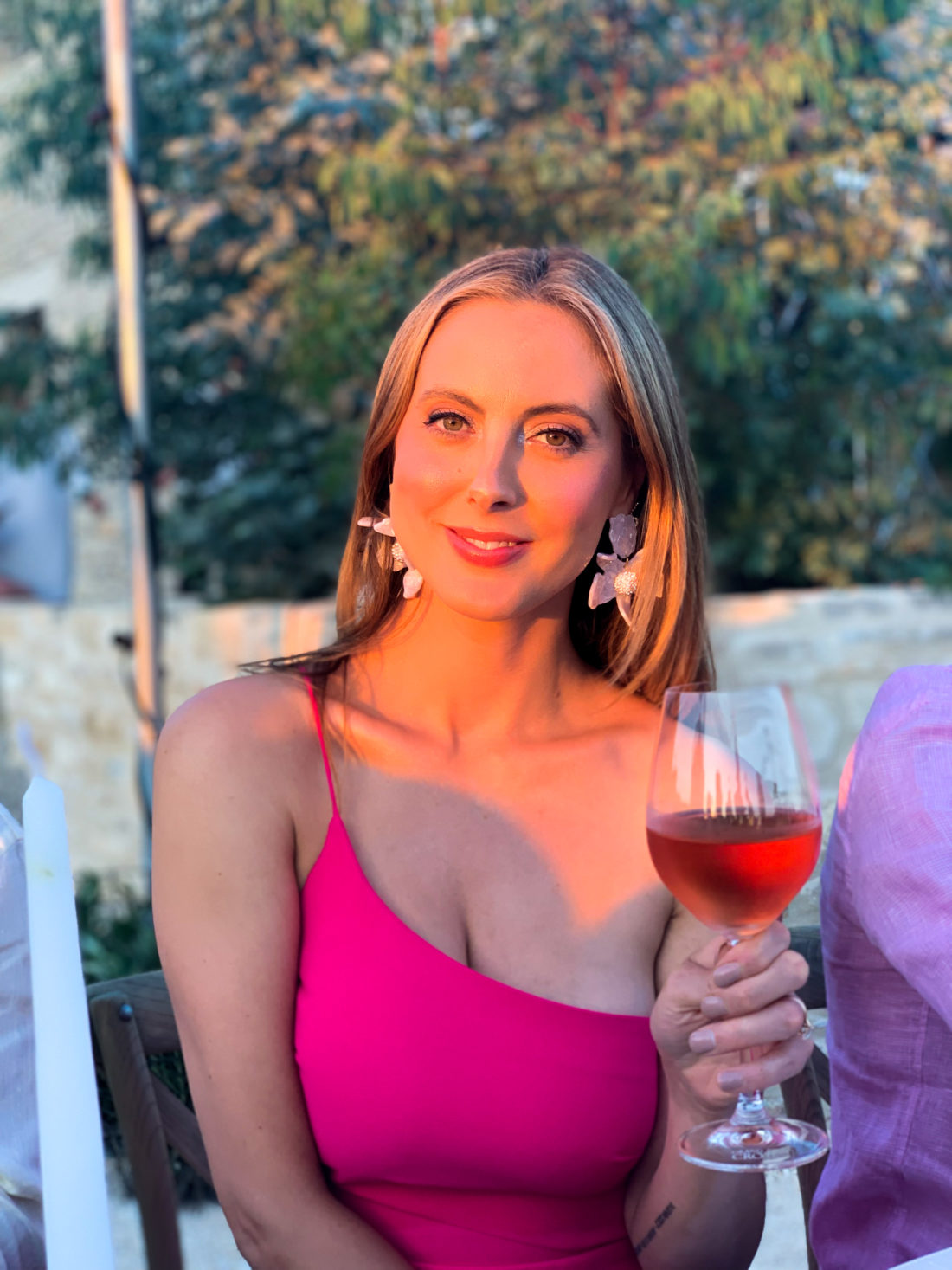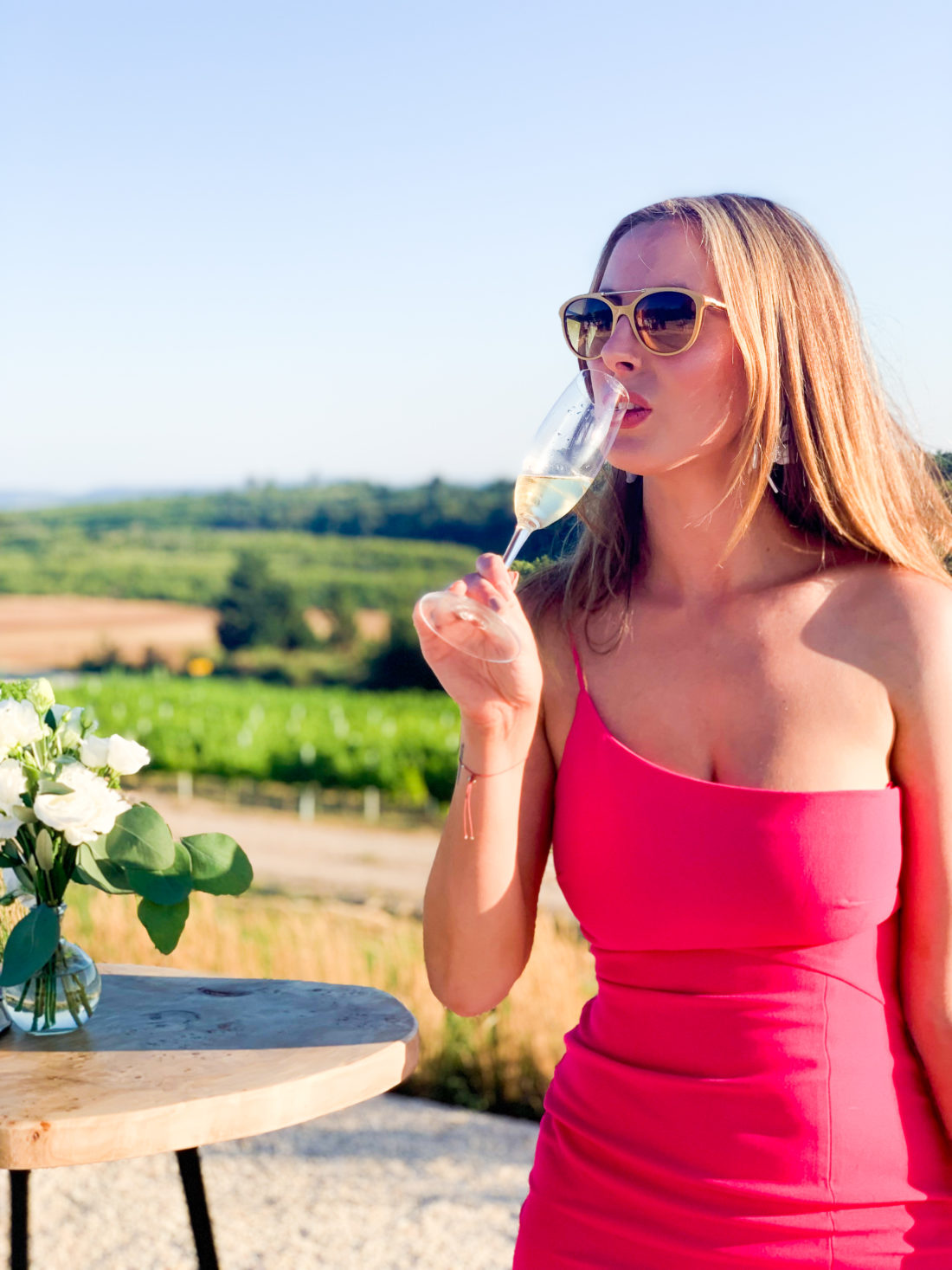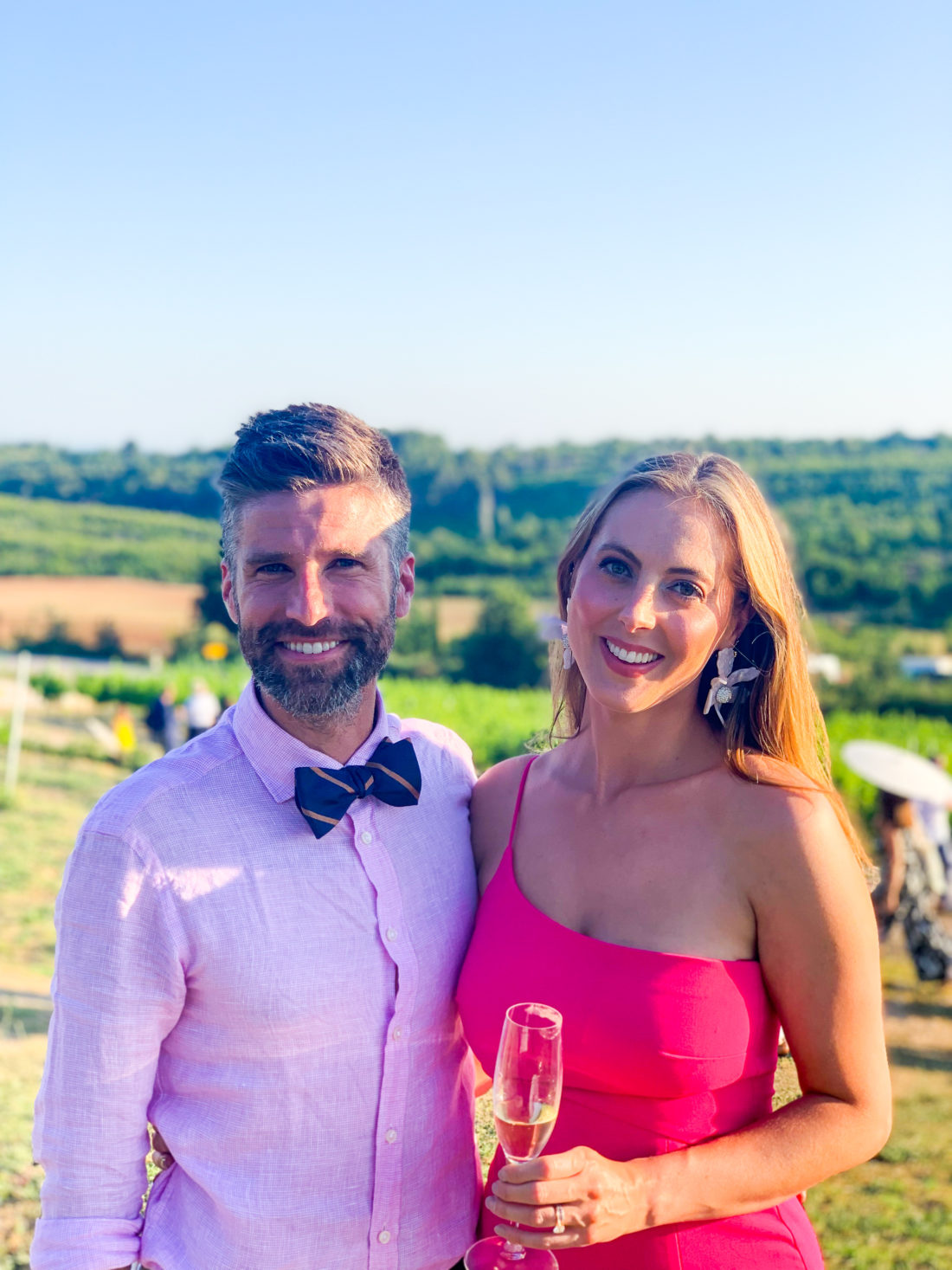 Shop the look…