The following content may contain affiliate links. When you click and shop the links, we receive a commission.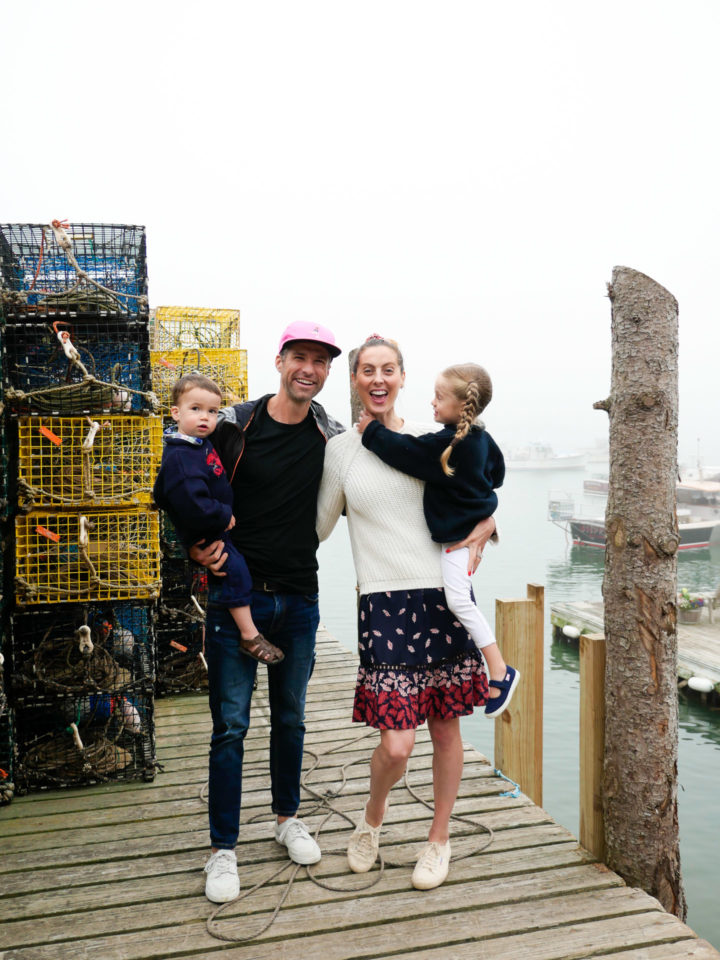 We got home from our annual trip to our family home in Bar Harbor a few days ago, and reflecting back I can definitely say it was our best ever.  It's always so special being back at the exact location where I spent so much time as a kid, but seeing my kids on the same shores, in the same lake, hiking the same trails, and downing ice cream cones from the same shops really is a dream come true for me.  There aren't many parenting moments that live up to the hype you create in your mind before your actual children are born (those perfect children you envision when you're pregnant who sleep all the time, never get sick, and do everything you tell them to…LOL) but for me there have been a handful of moments that are just as magical as I always envisioned them to be.  And seeing my kids in Maine is one of them!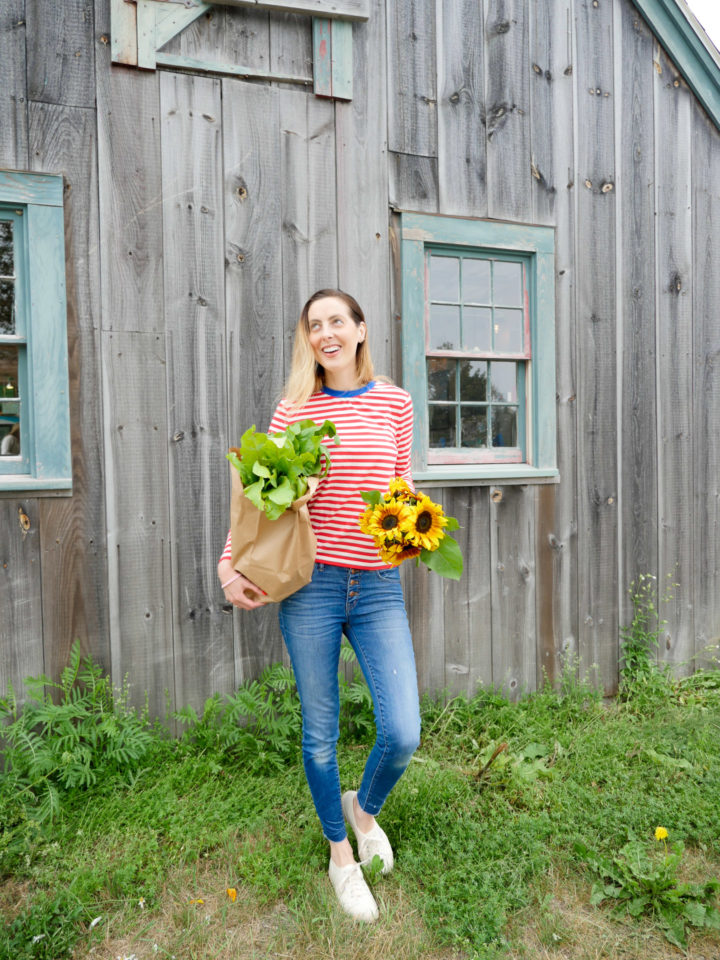 I think this year was extra special because it was the first year as a completed family of four where Major could actually participate in activities with us, and was fully aware of his surroundings.  Looking back at my post from last year's trip, he looks like a legit BABY– it's so weird! This year he was paddling a kayak! (I mean, in four inches of water with Kyle right next to him BUT STILL).  We took it pretty easy on our trip, and we had our friends with two girls right about the same age as our kids to hang with– but we still hit up some of our favorite local activities!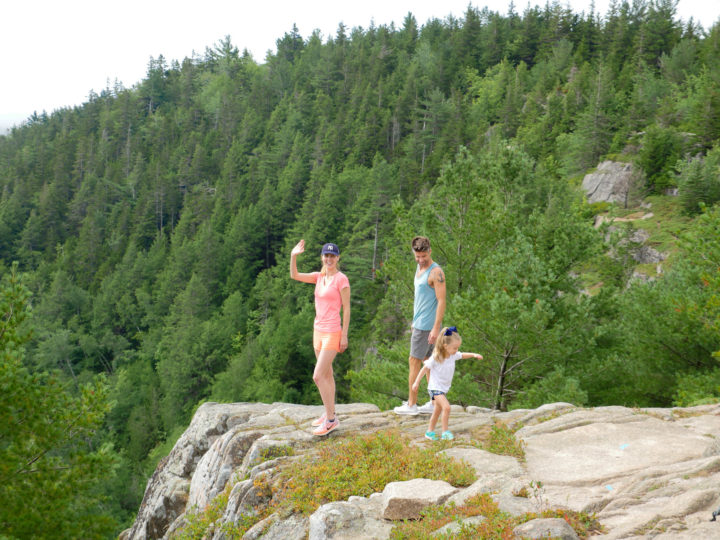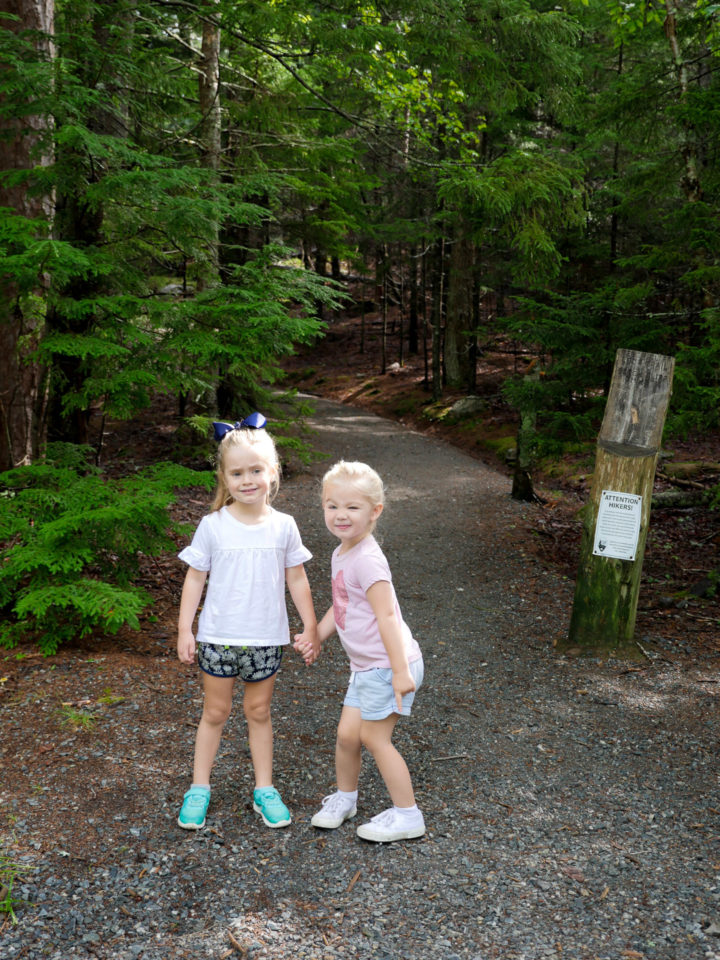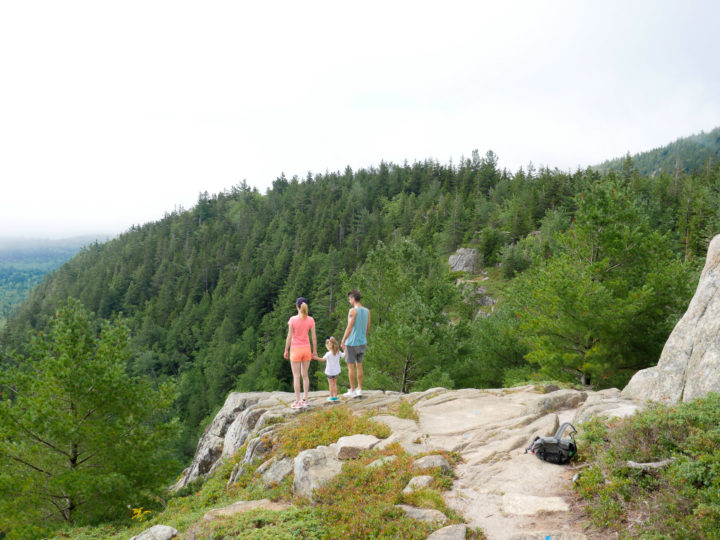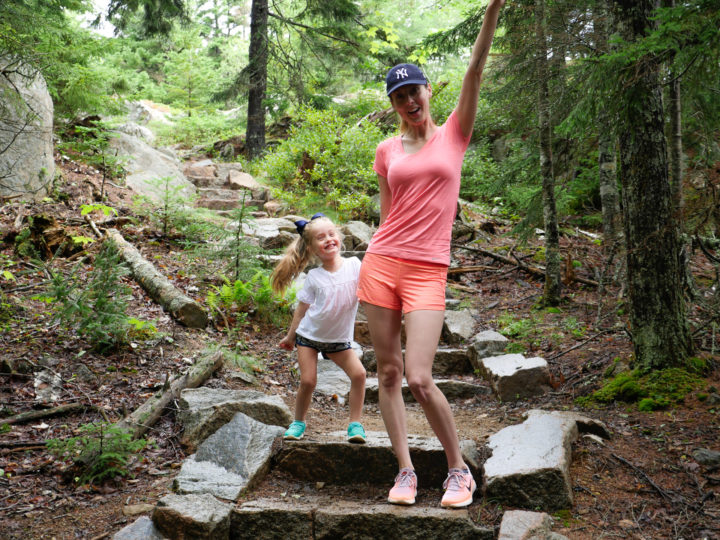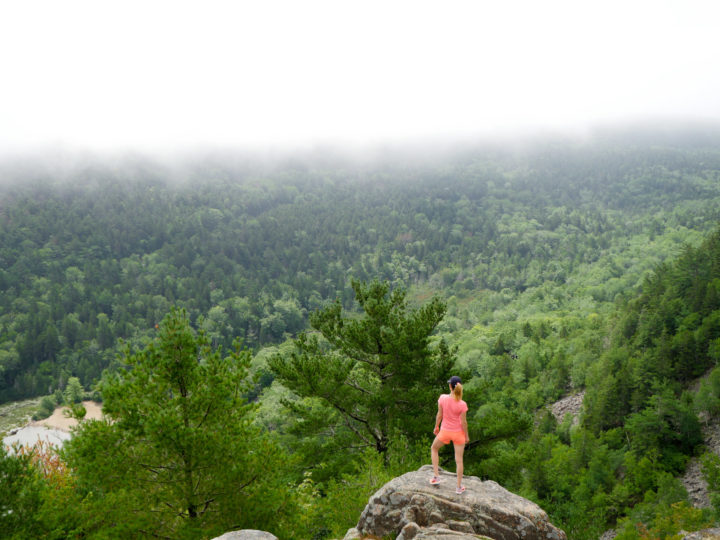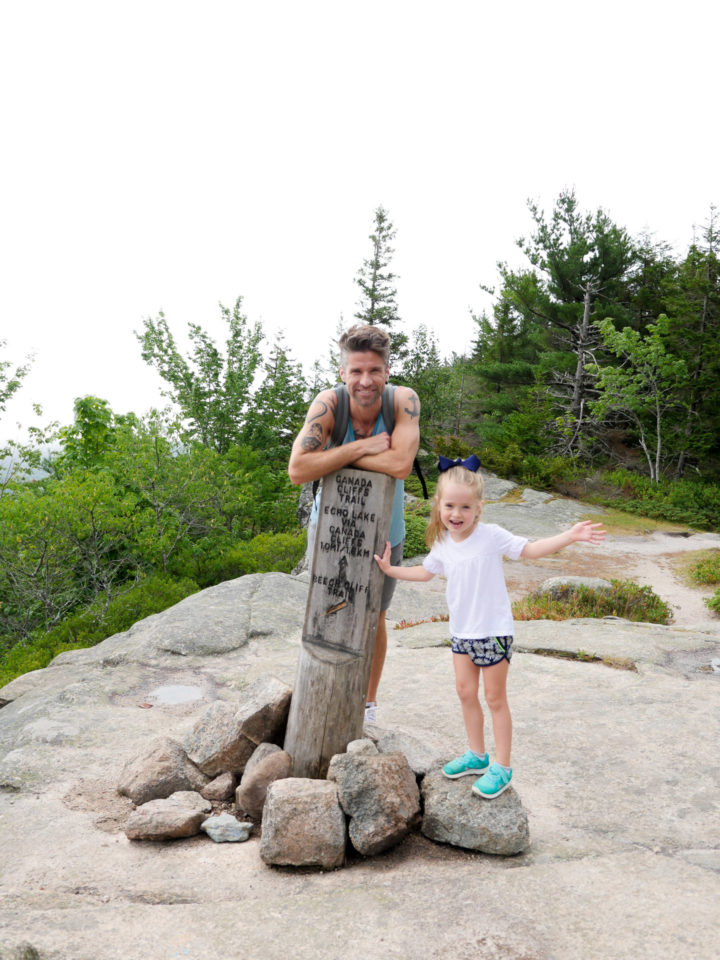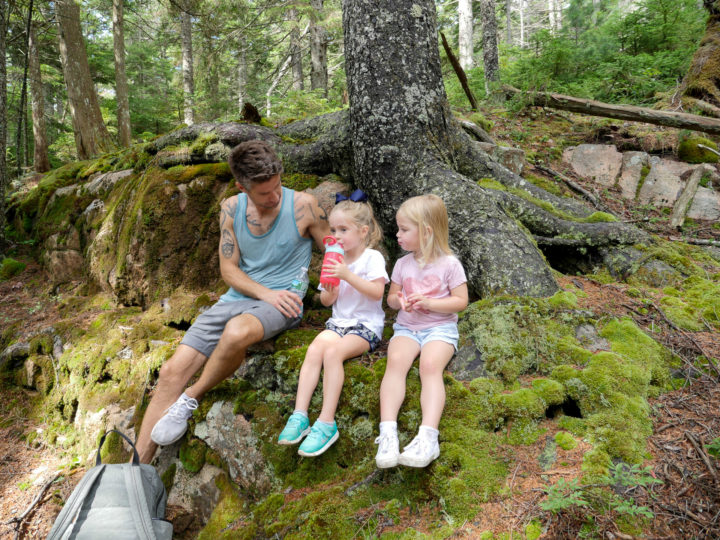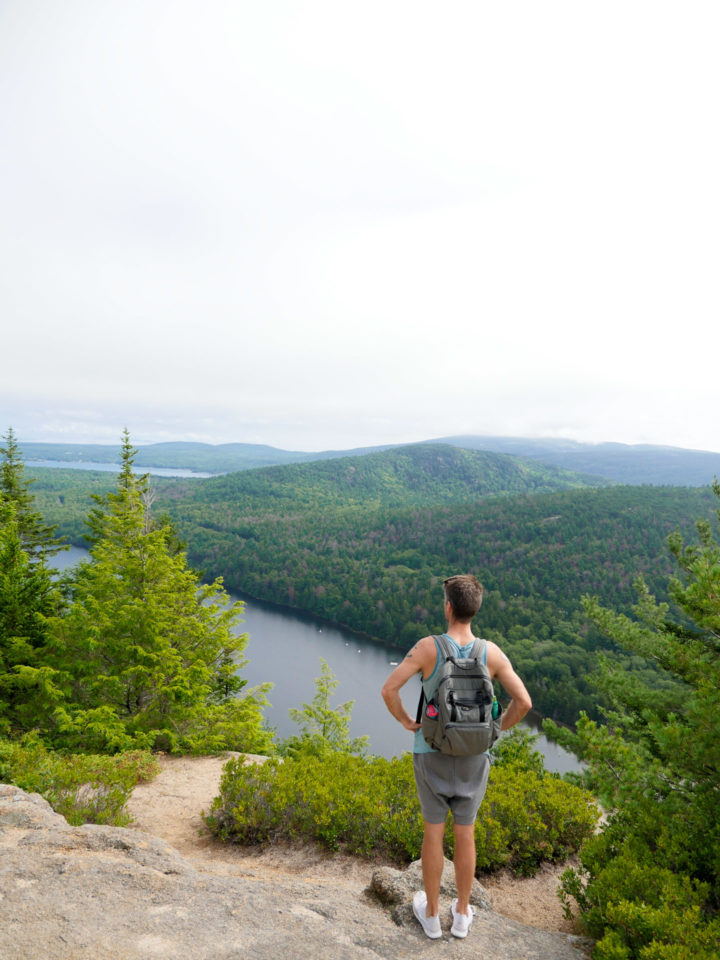 We always go hiking on the same trail in Acadia that is kid-friendly and also insanely picturesque.  There are little blueberry bushes along the trail and Lowie loves picking them for a little snack along the way! This year, I couldn't believe how fast she was bounding along the trail– she was like a little mountain goat.  It really showed me how much she's grown up in the past year.  We decided not to bring Major on the hike since he's sort of in between being carried in a hiking backpack (he would NEVER let that happen) and being able to navigate the trails on his own, and we didn't want it to take away from Marlowe's experience.  Ultimately, it was such a special way for Kyle and I to spend some quality time with Lowie doing something all three of us really enjoy.  I can't wait for a few years from now when both kids can do even longer hikes with us!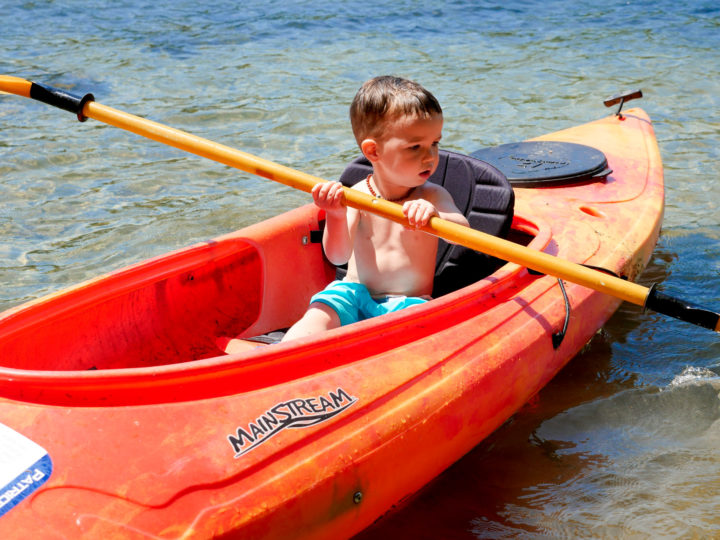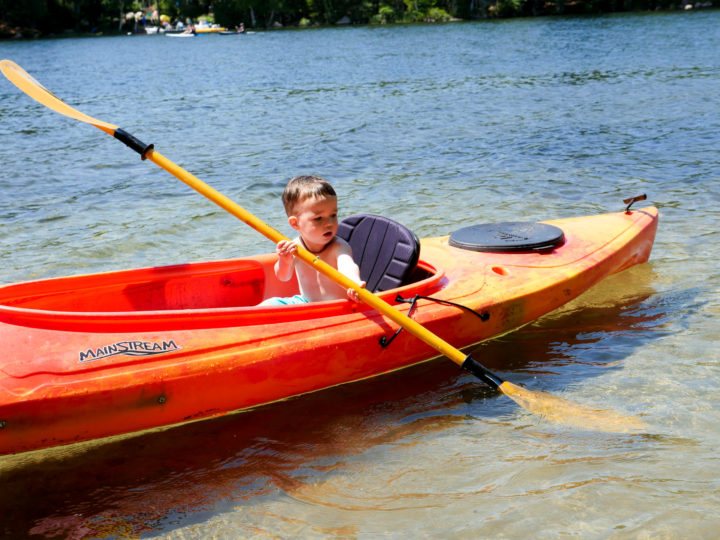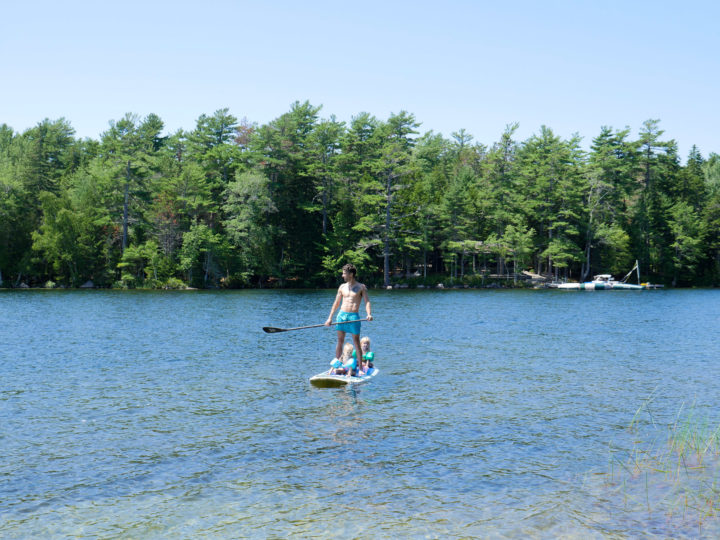 We also spent lots of time by the lake. Our house has its own little beach, and it was so nice to just relax, take the paddle boards and kayaks out, and enjoy the weather.  We had a couple unseasonably warm days (thank you, Maine!) so it was nice to float around and watch the kids enjoy it.  I personally prefer the ocean and lakes to swimming pools, so I was very happy! Exploring town and shopping a bit is another one of our favorite past times! I linked some of my favorite shops in last year's post, but this year I was blown away by the Kids/Toy shop Stone Soup.  It's right there on Main street and has the BEST selection of toys, games, costumes, and even clothes for kiddos and babies.  It's a must if you're passing through!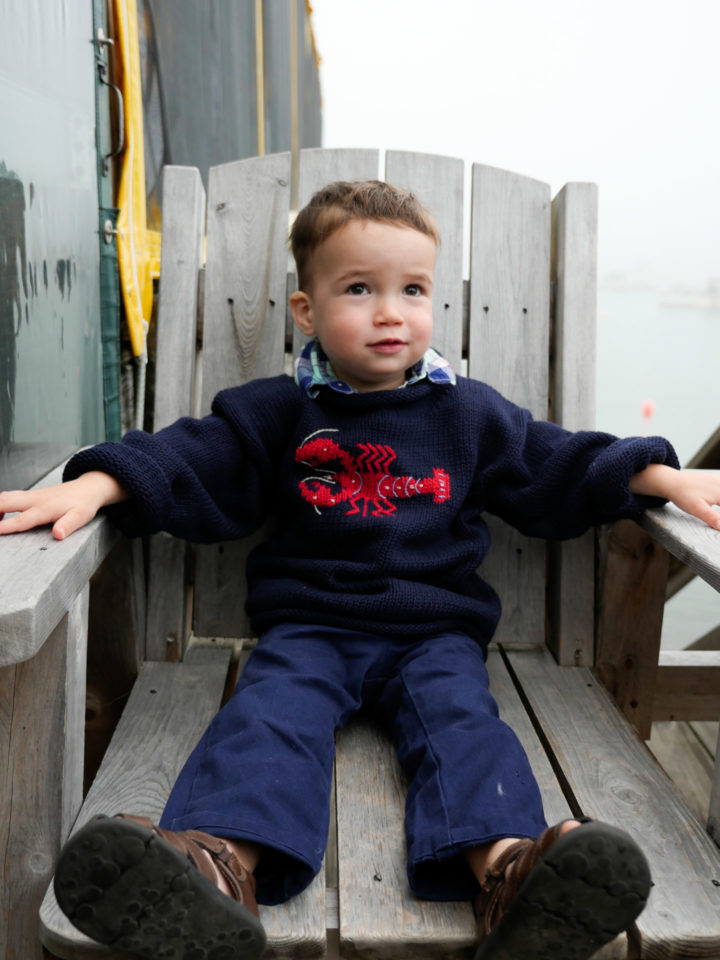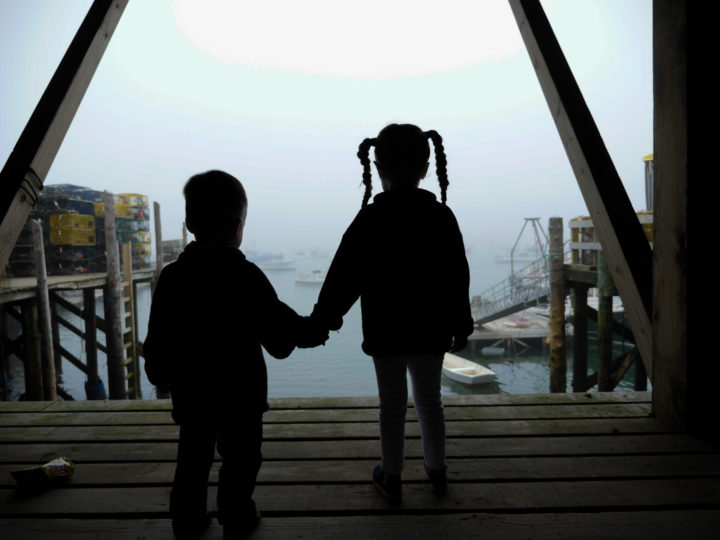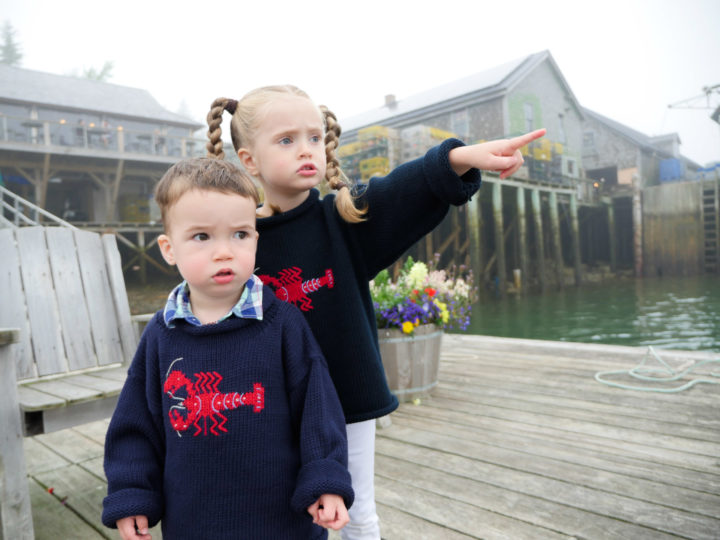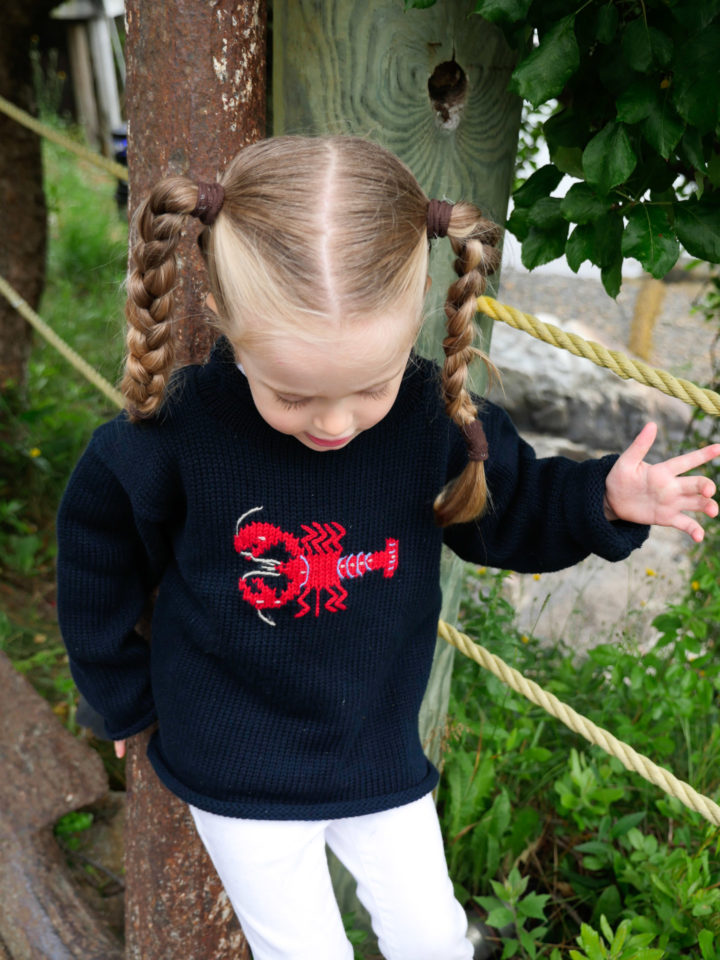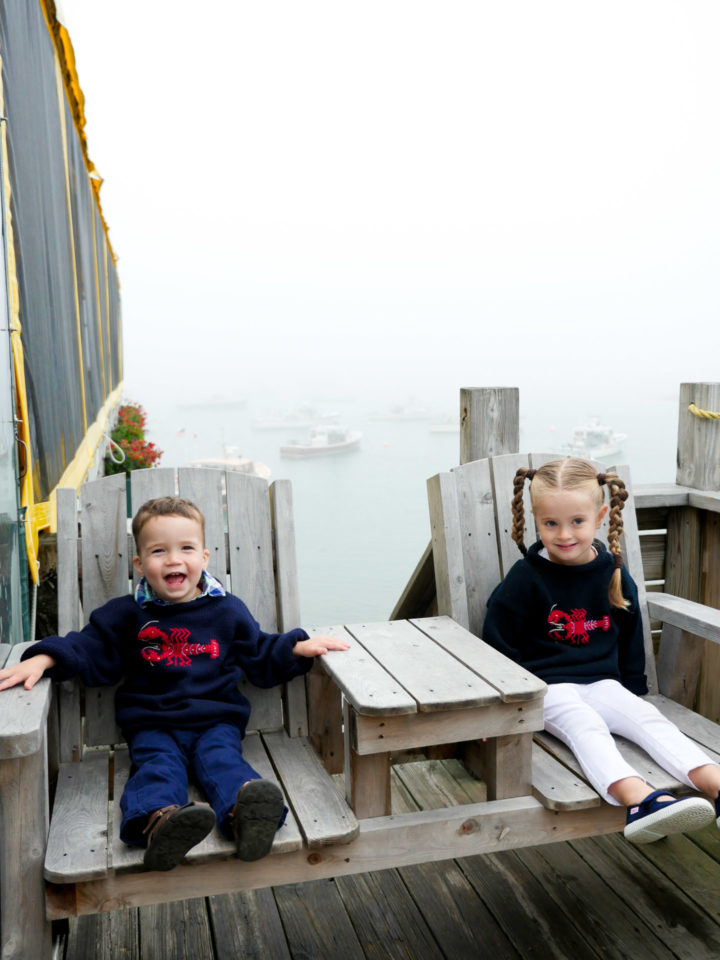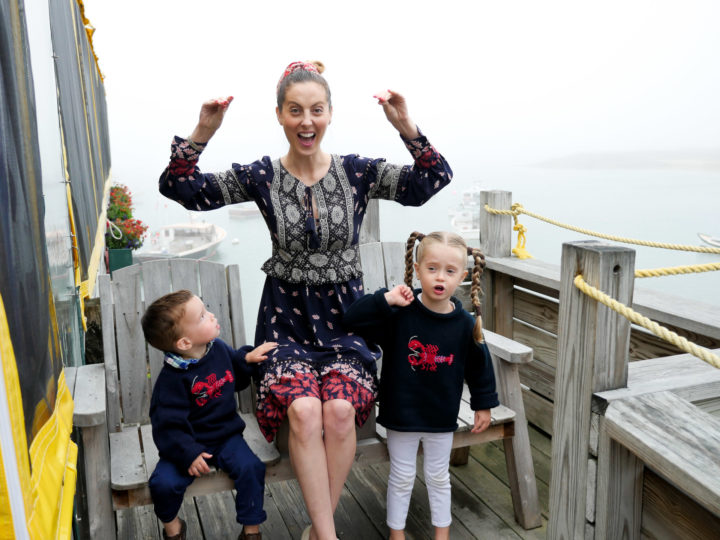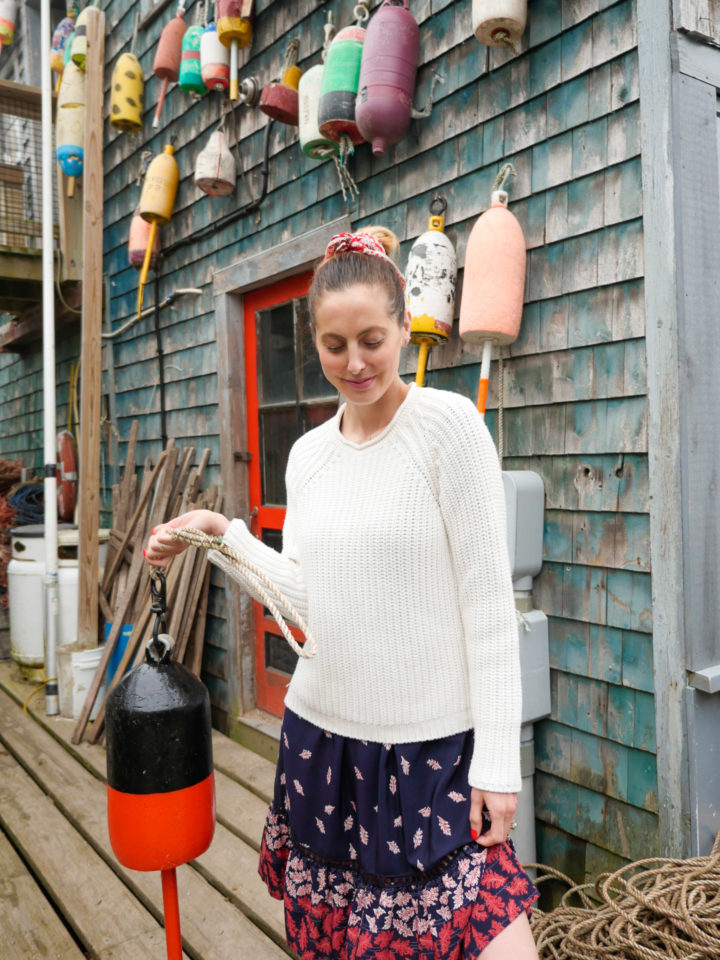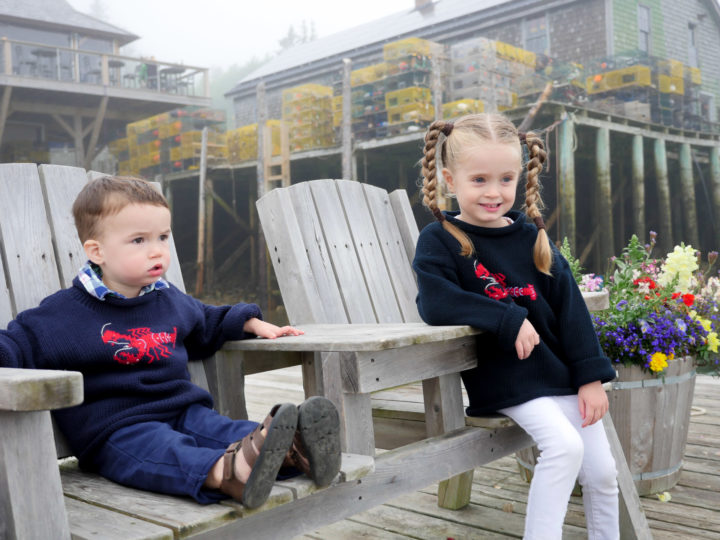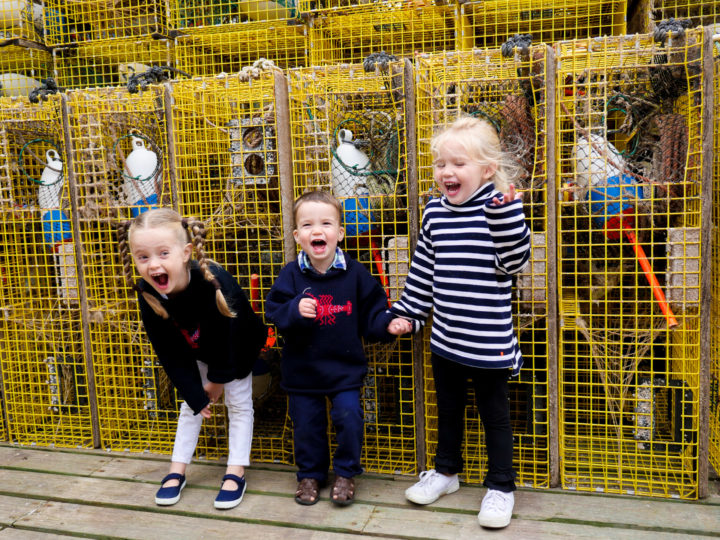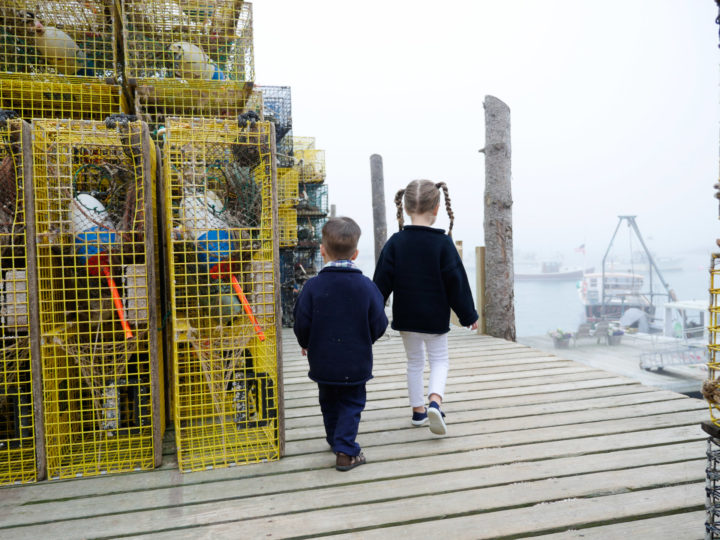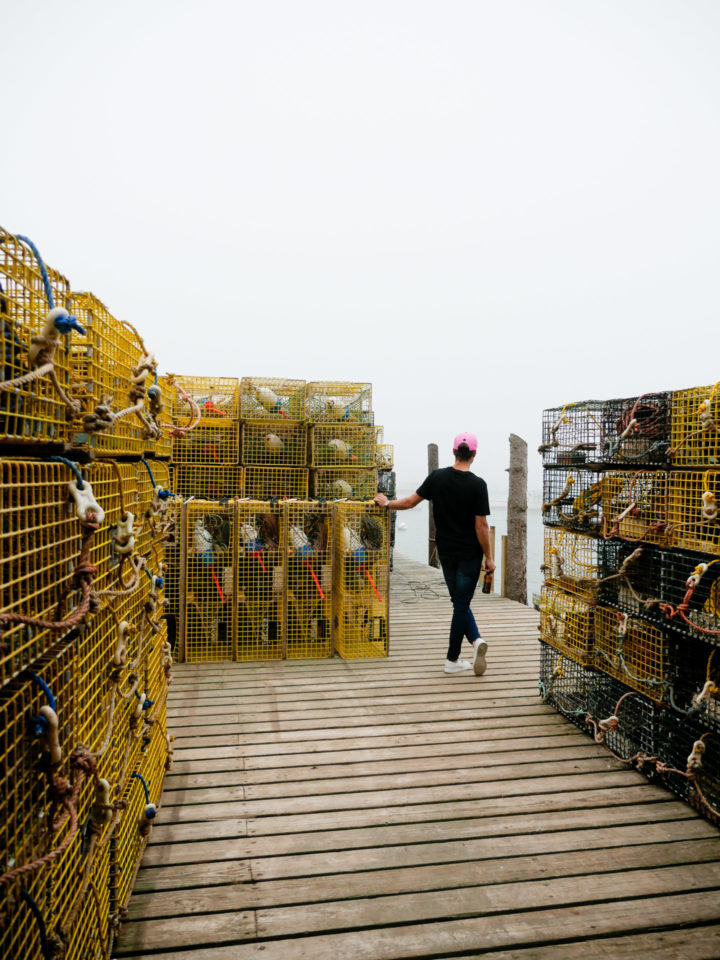 In terms of food, our favorite every year is Thurston's Lobster Pound.  I just love the lowkey, family vibe– and the setting is spectacular.  Plus they have the MOST delicious lobster dinner. My kids were really in to the visual of their parents wearing plastic bibs, obviously.  On our last night, Kyle and I started a tradition last year of visiting the Cranberry Isles and having dinner at the Isleford Dock Restaurant.  Not only is the boat ride over a great way to see the coastline, but the restaurant once you get there is in the most beautiful location and has REALLY good food.  Unfortunately this year it was super foggy boating there and back so it didn't have the full charm that we normally enjoy but it was a good time anyway.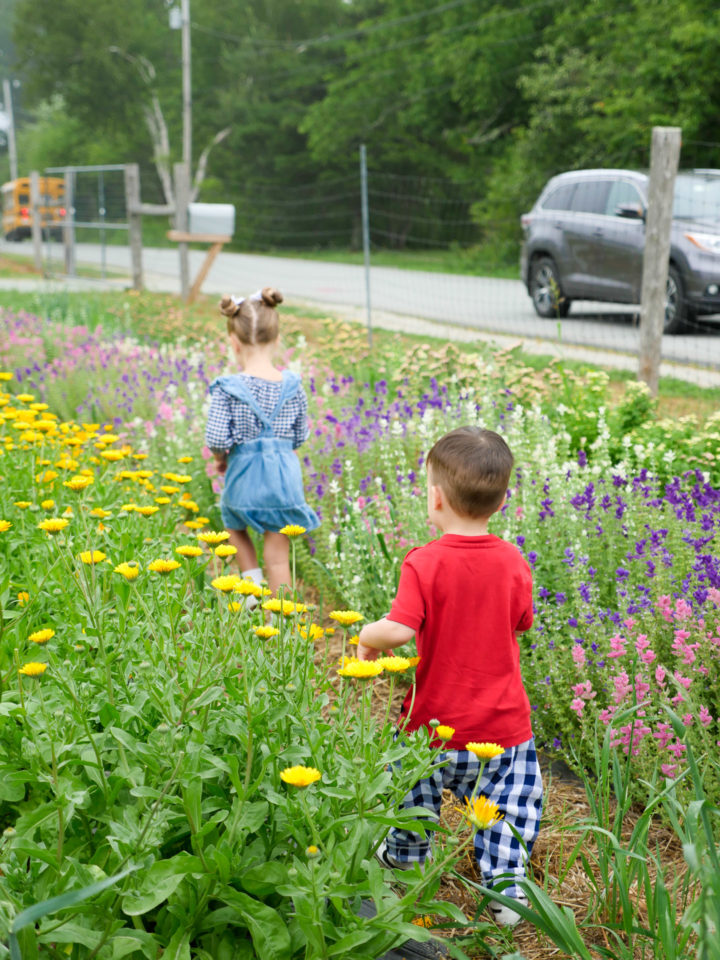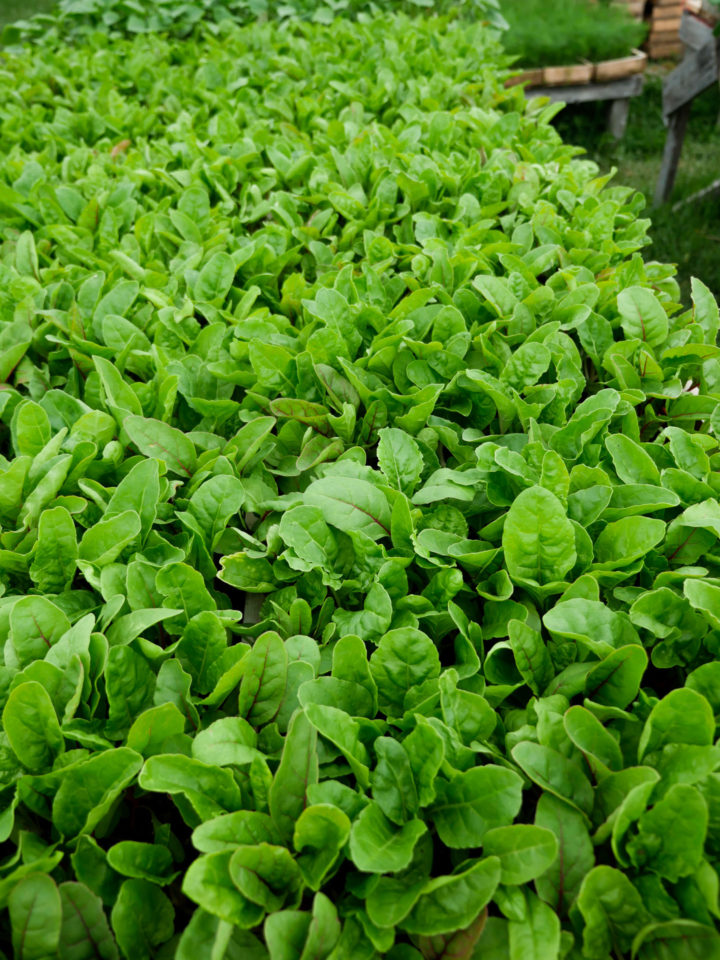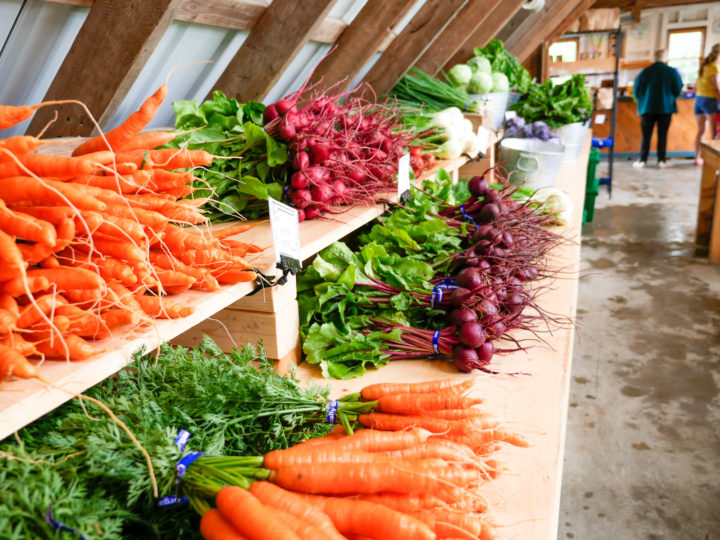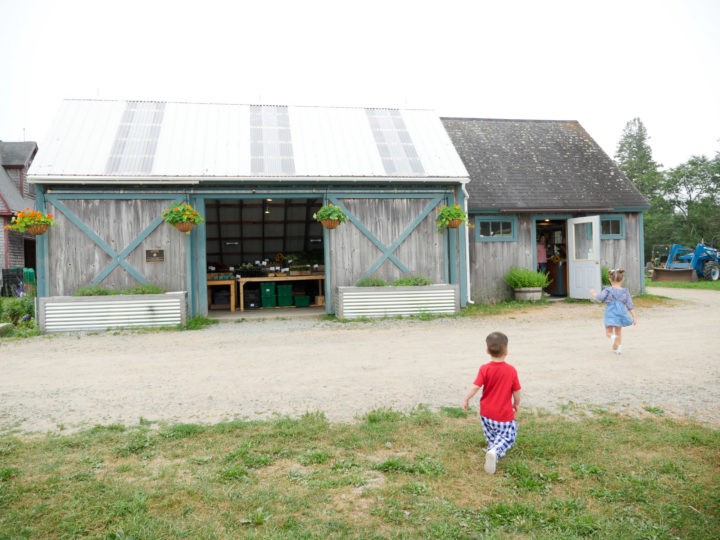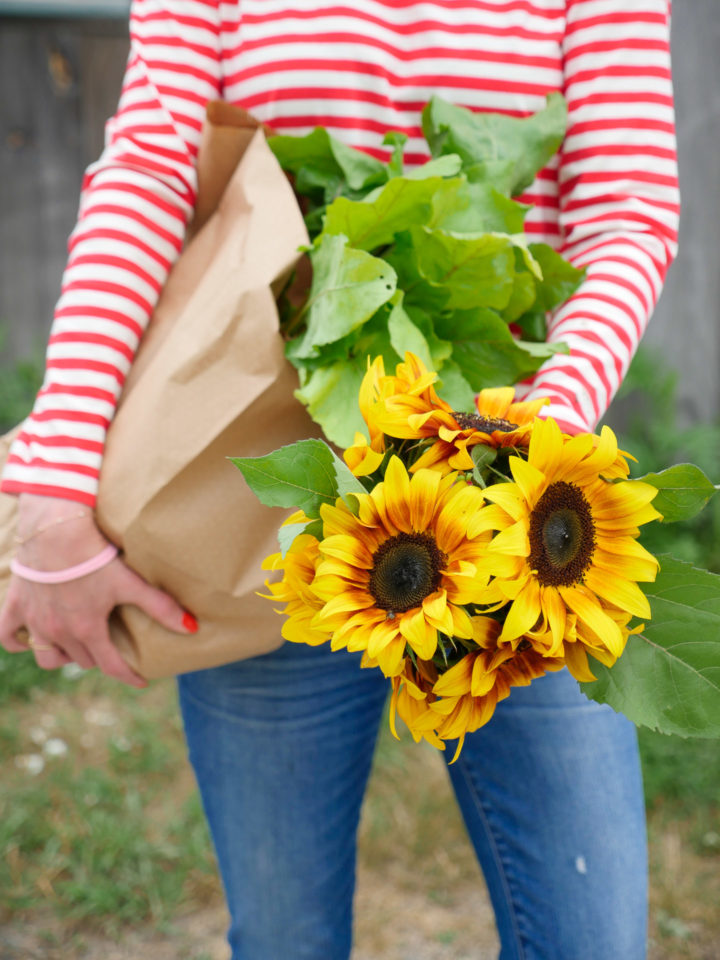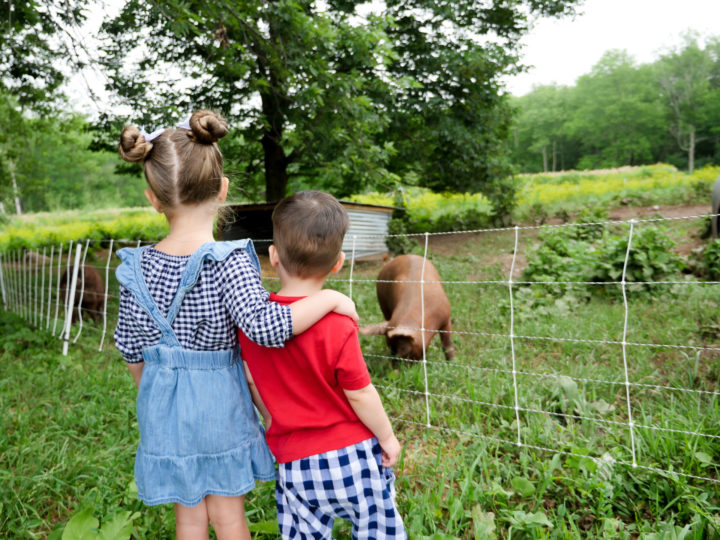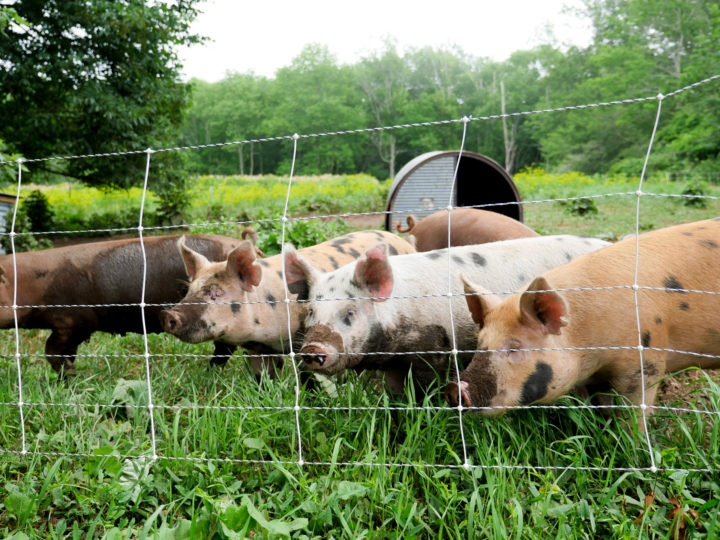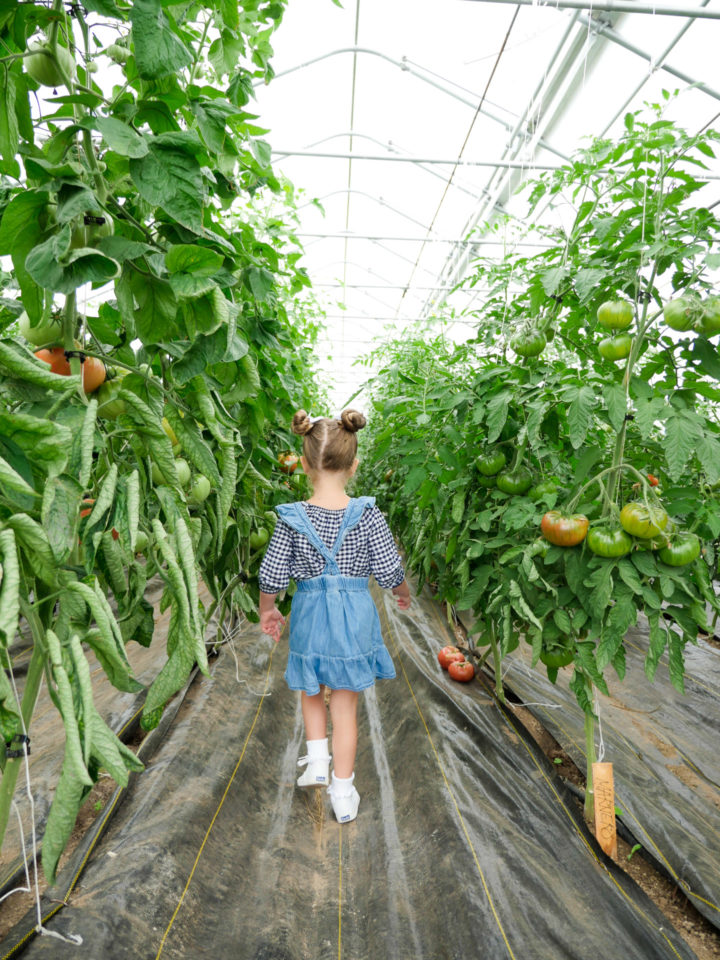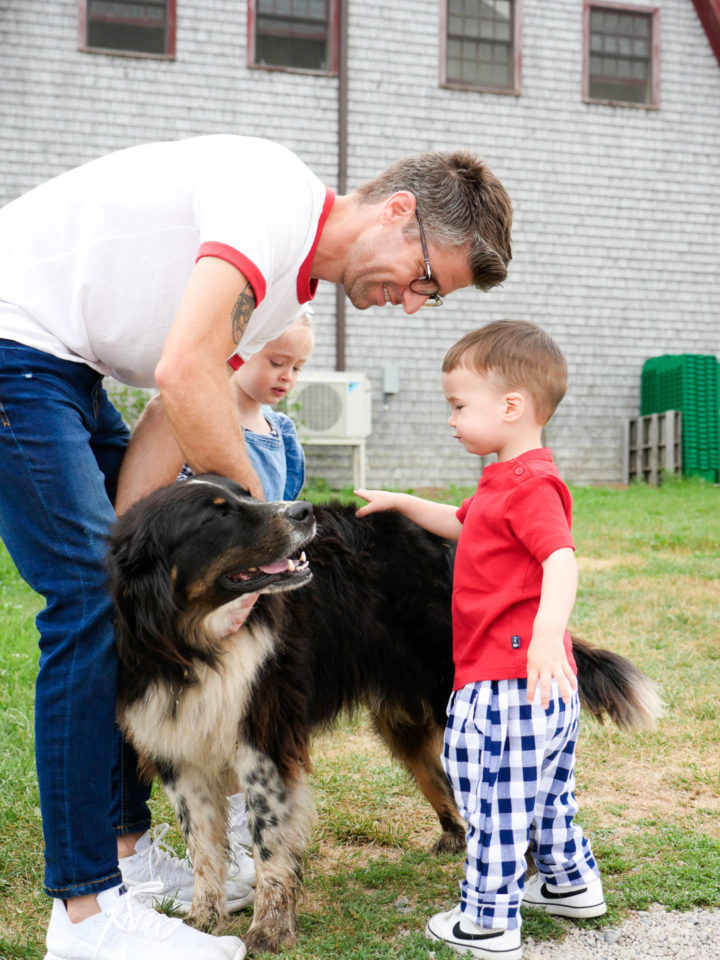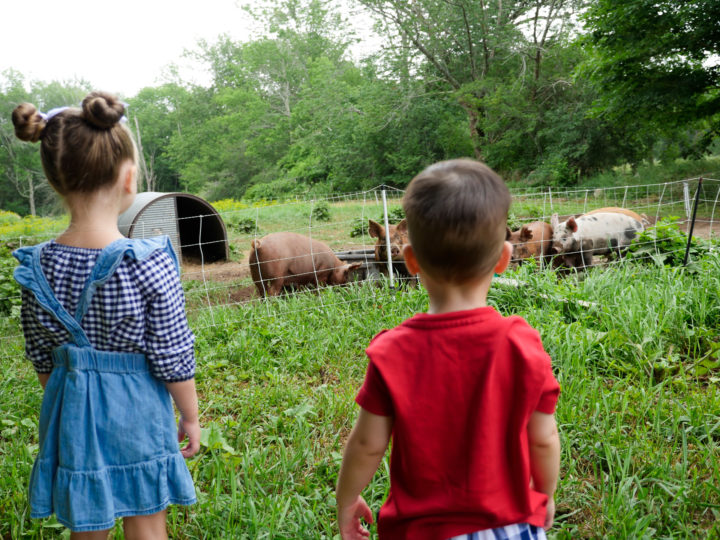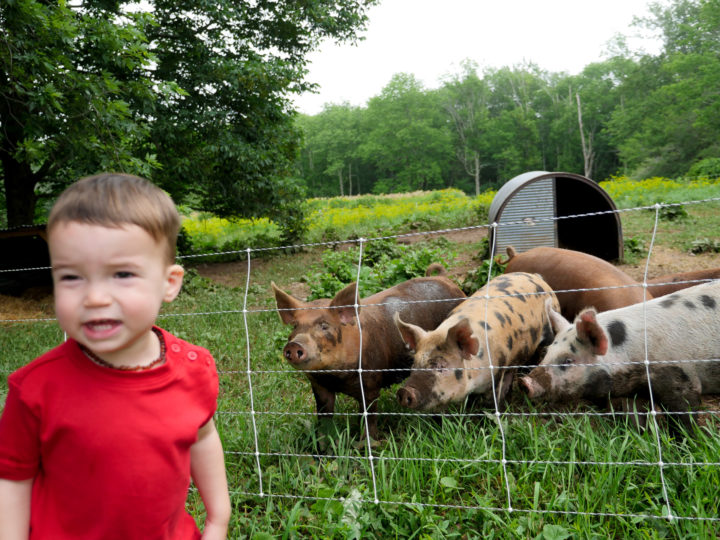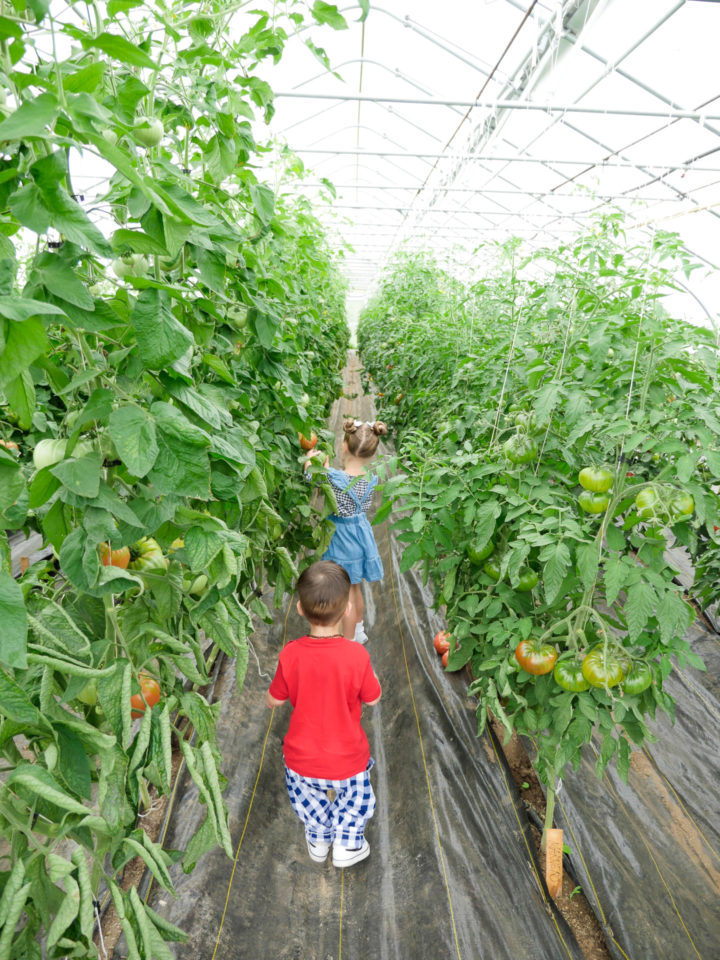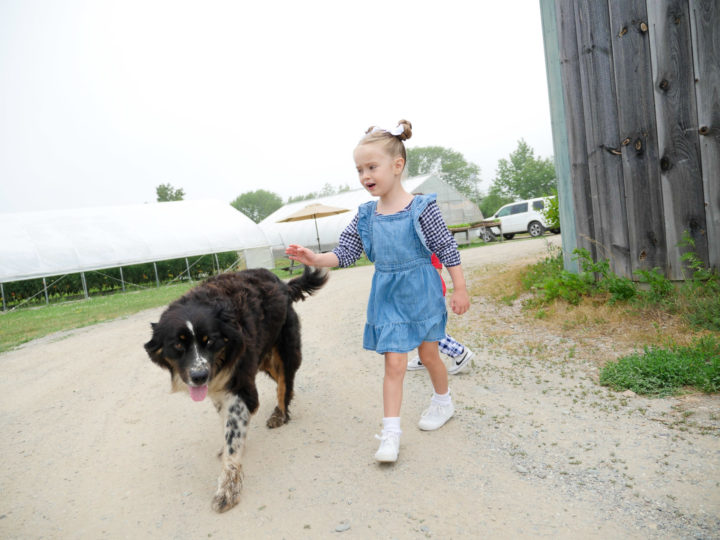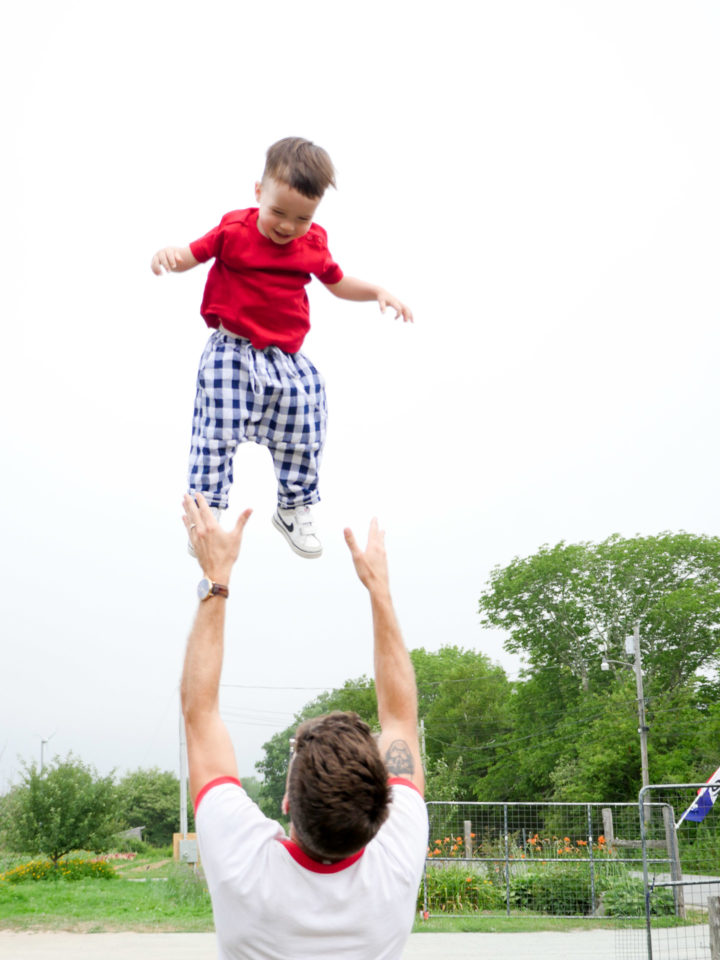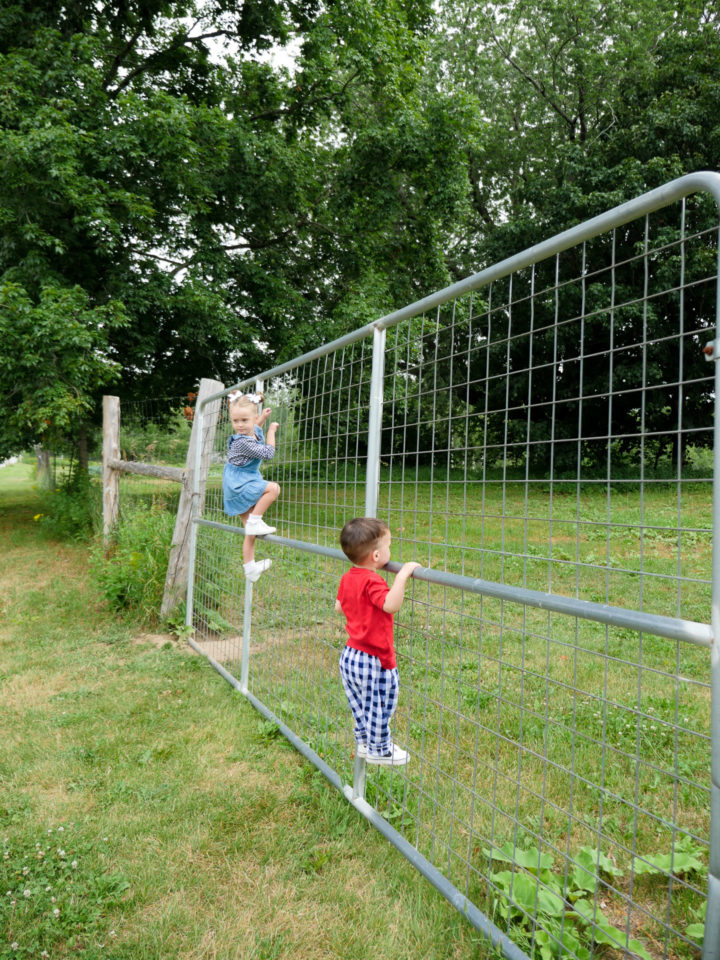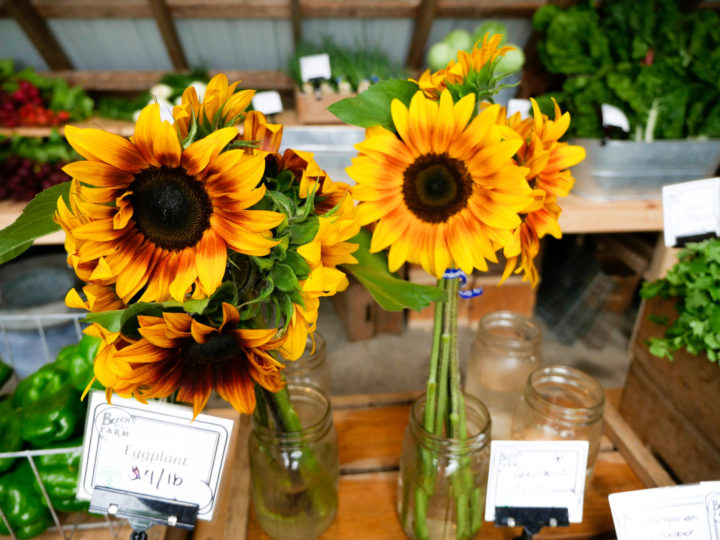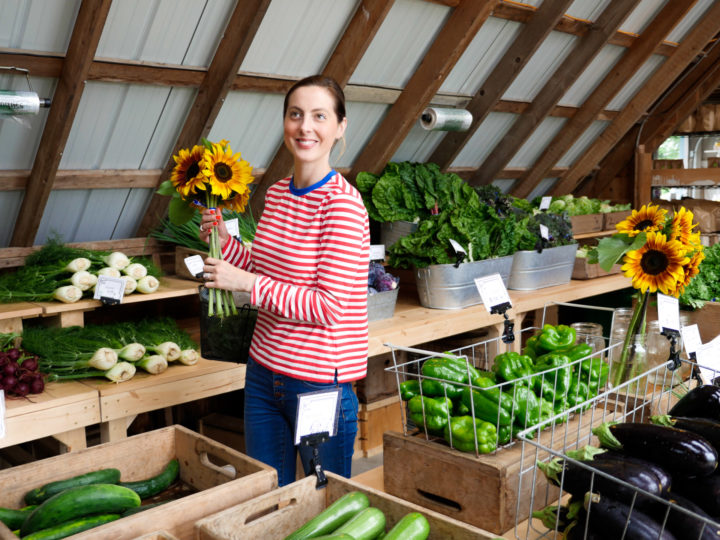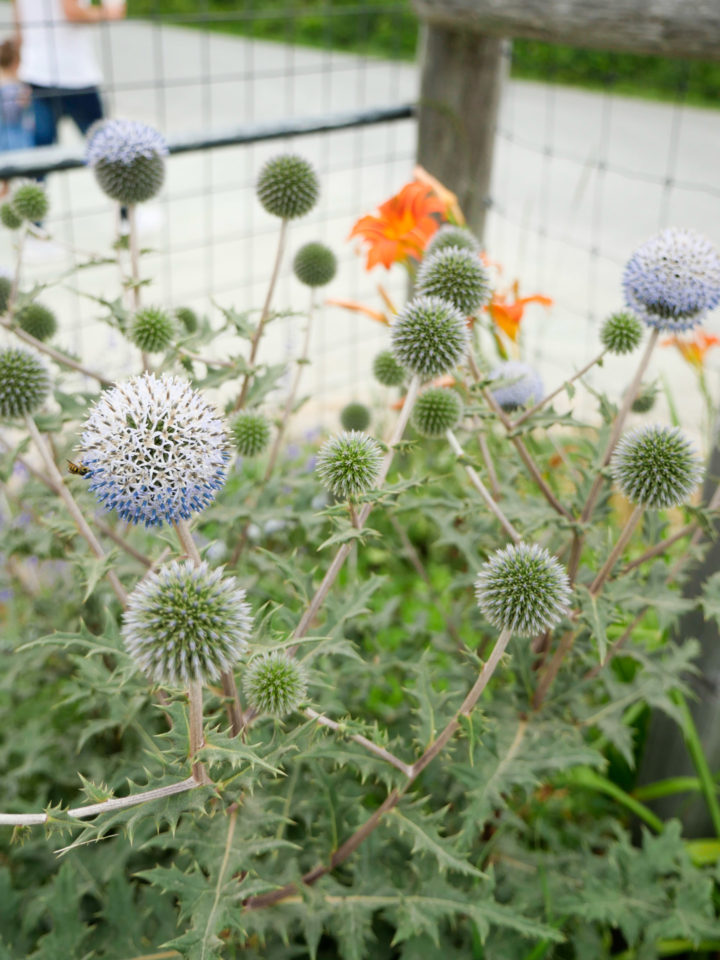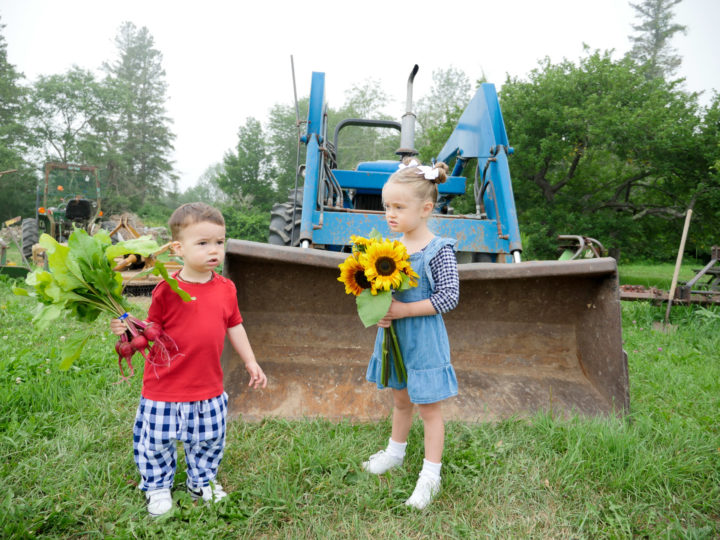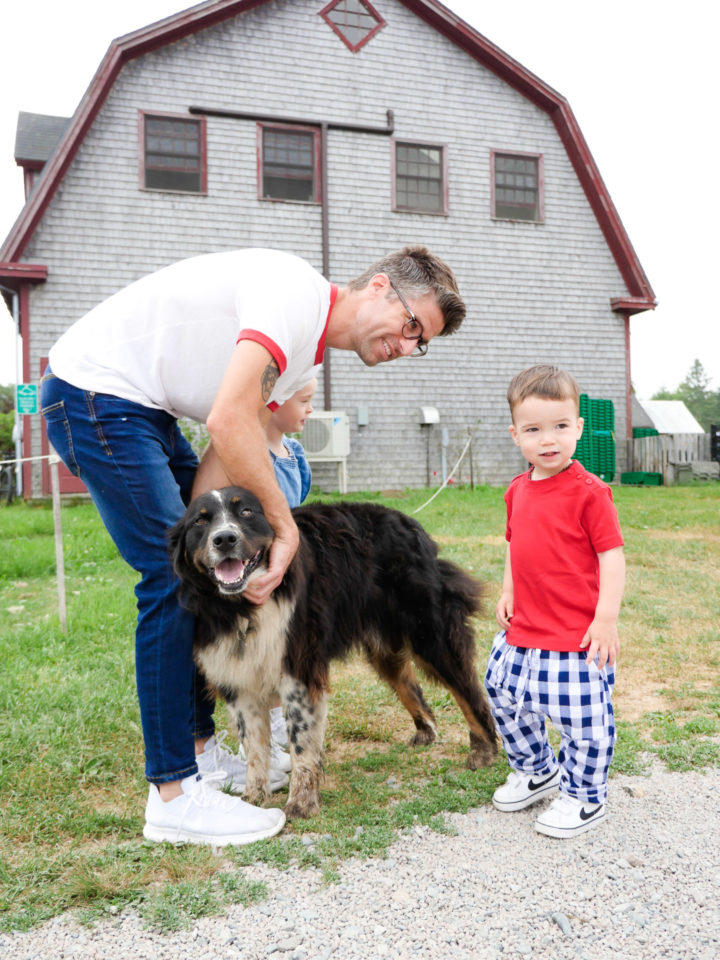 This year was our first time ever driving to Bar Harbor from Connecticut, and it was surprisingly not as bad as I anticipated.  We started driving at bed time on the way there, which proved to be much smarter than the extra long, extra mind-numbing trip back in Summer Sunday afternoon traffic.  FAIL! I don't think we'll ever do that again, but all things considered the kids did great, and the prep I did for the trip totally worked in our favor.  I will write a blog post about my family road trip tips to share my tactics!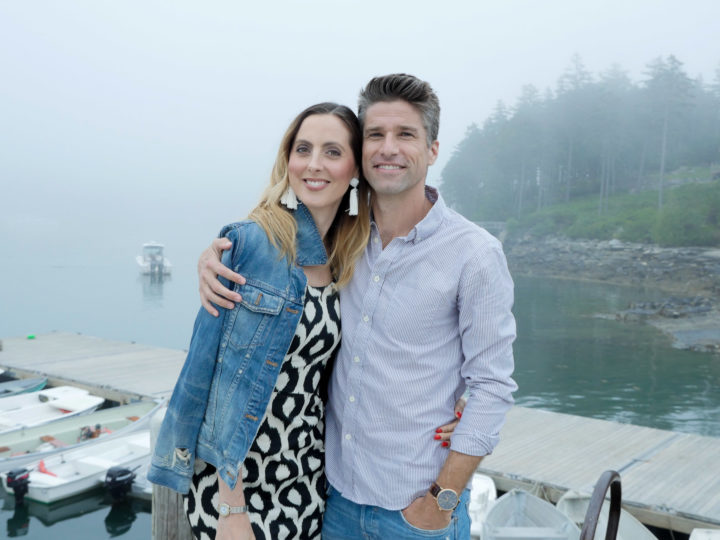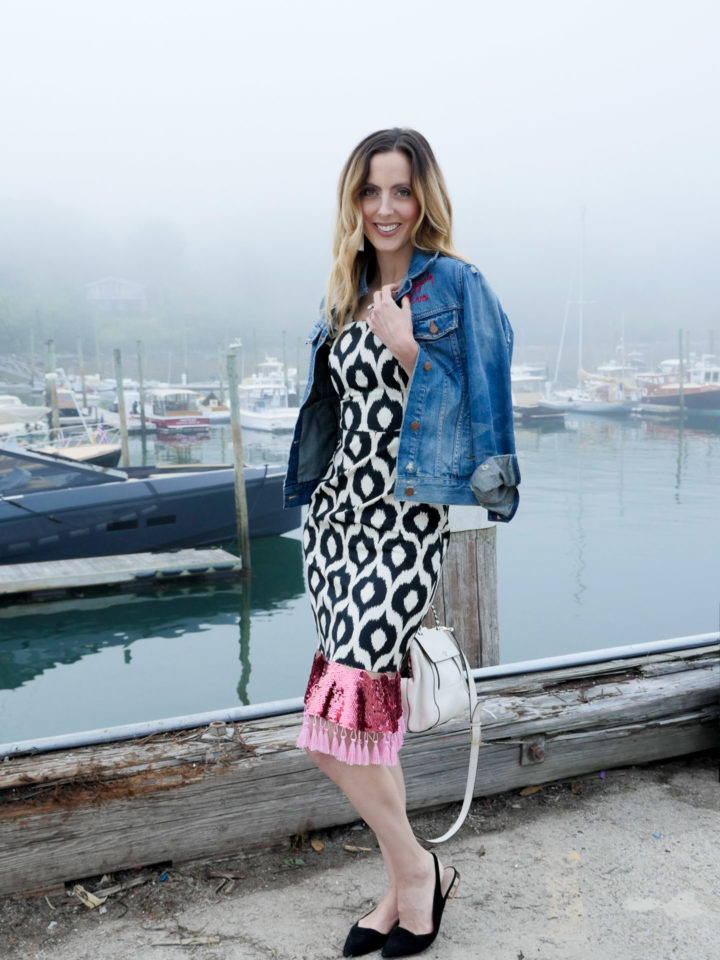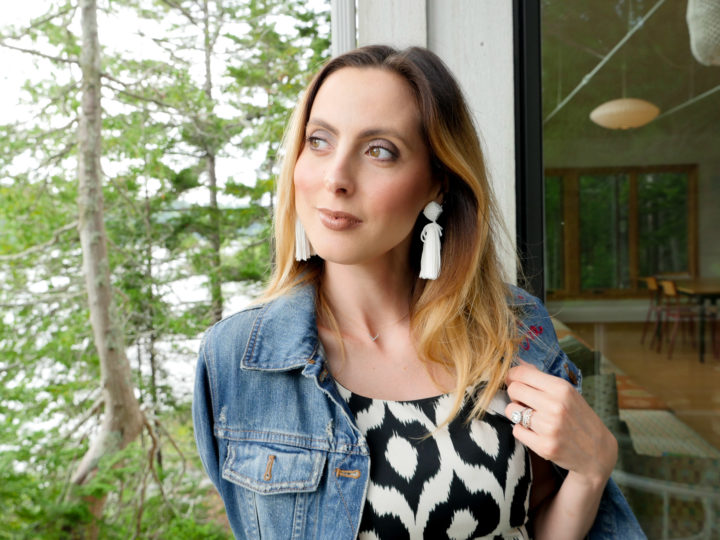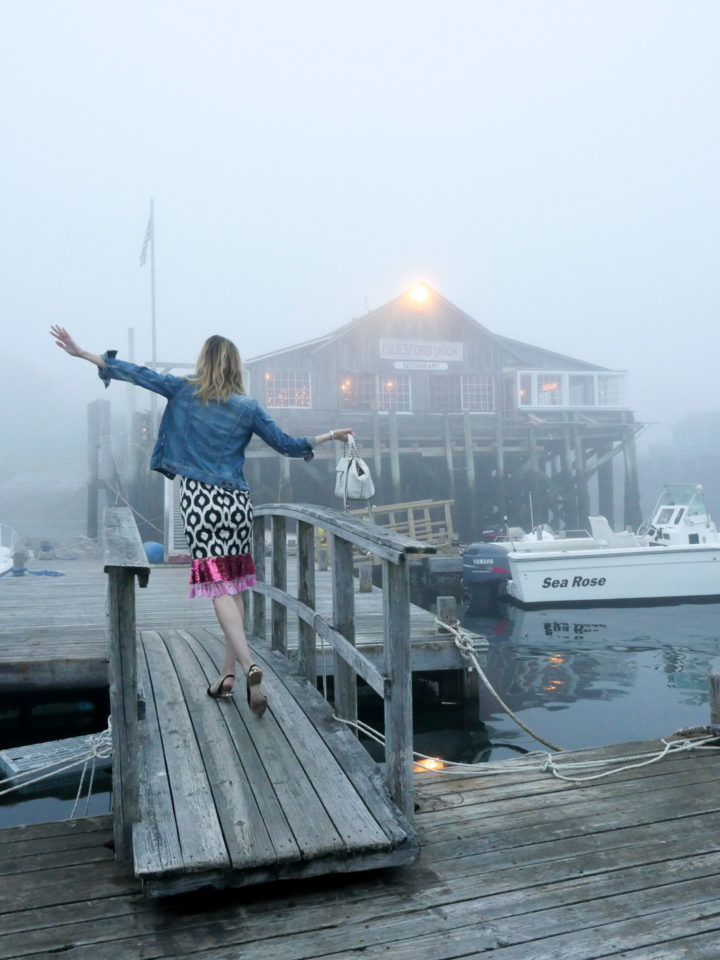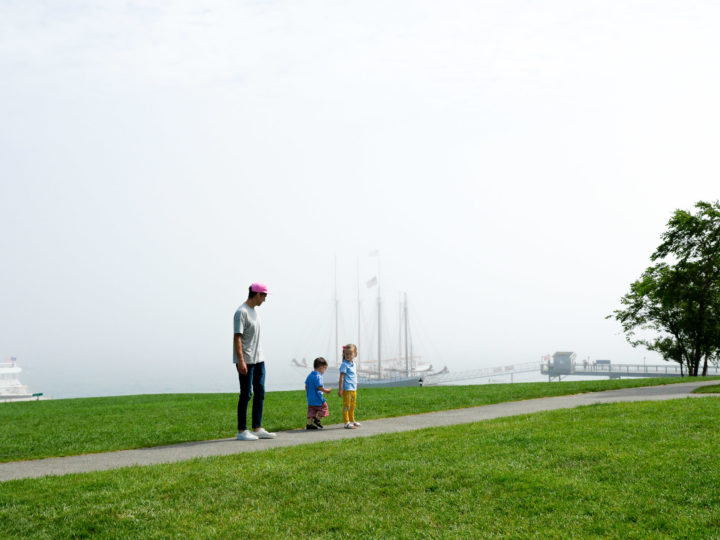 It seems that each year one of the gifts of our annual vacation is seeing and noticing how much our kids are growing and changing in just those short 12 months.  I can't imagine what next year will bring but I do know that I can't wait to get there! I never imagined that bearing witness to the "growing up" would be one of my favorite parts of parenting.  I'm always in awe of my two little souls and the people they are becoming.  I hope they continue the annual trip to Bar Harbor when they have families of their own!