The following content may contain affiliate links. When you click and shop the links, we receive a commission.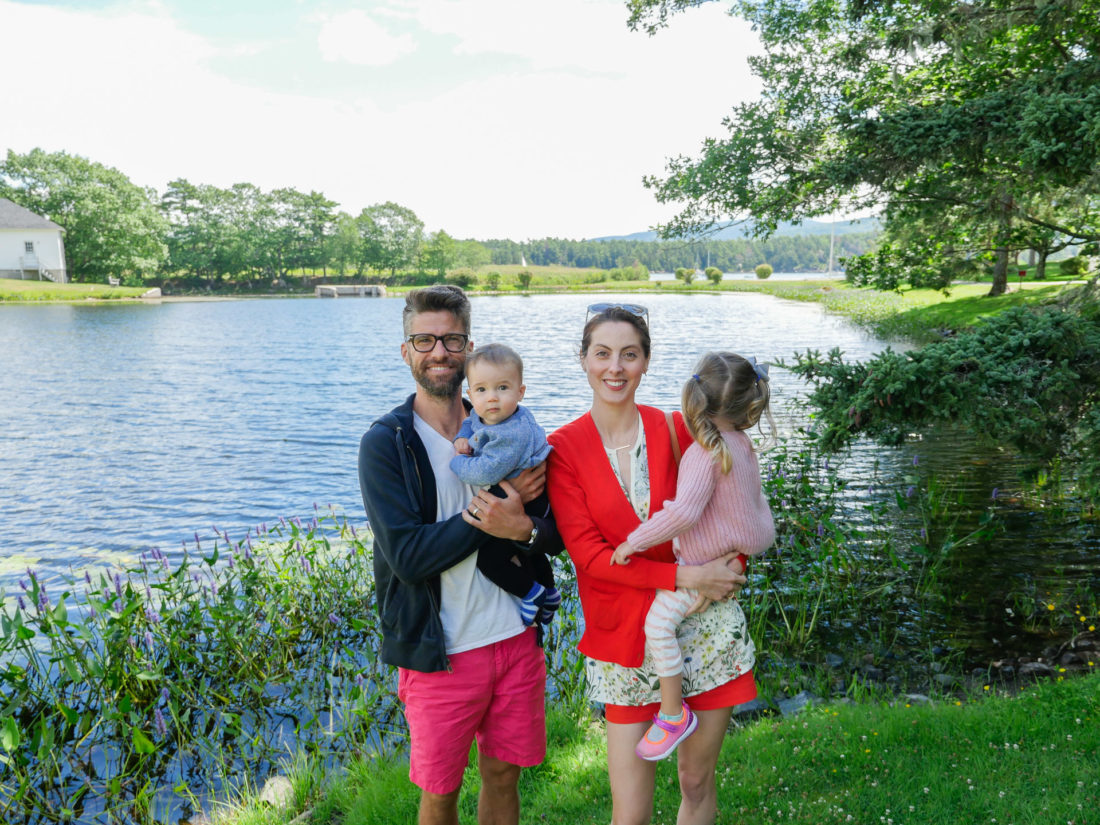 Our family trip to Maine this year was extra special– it was our first year visiting our lake house as a completed family of four! Our home on Mount Desert Island (right by Bar Harbor) has been in our family for decades– my Grandfather lived there from when he retired until he passed away.  After he passed, my Mom renovated the cabin to update it, expand within the constraints of the property footprint, and arrange the layout to make it optimal for everyone in our family to continue visiting for generations to come. (Just not at the same time– it's not nearly big enough! LOL)  I have over 35 cousins (and counting!) and we all take turns signing up for time to visit the property.  I love visiting towards the end of the summer, when the lake is nice and warm (enough) to swim in, and the daily weather isn't too cool to spend the days outdoors.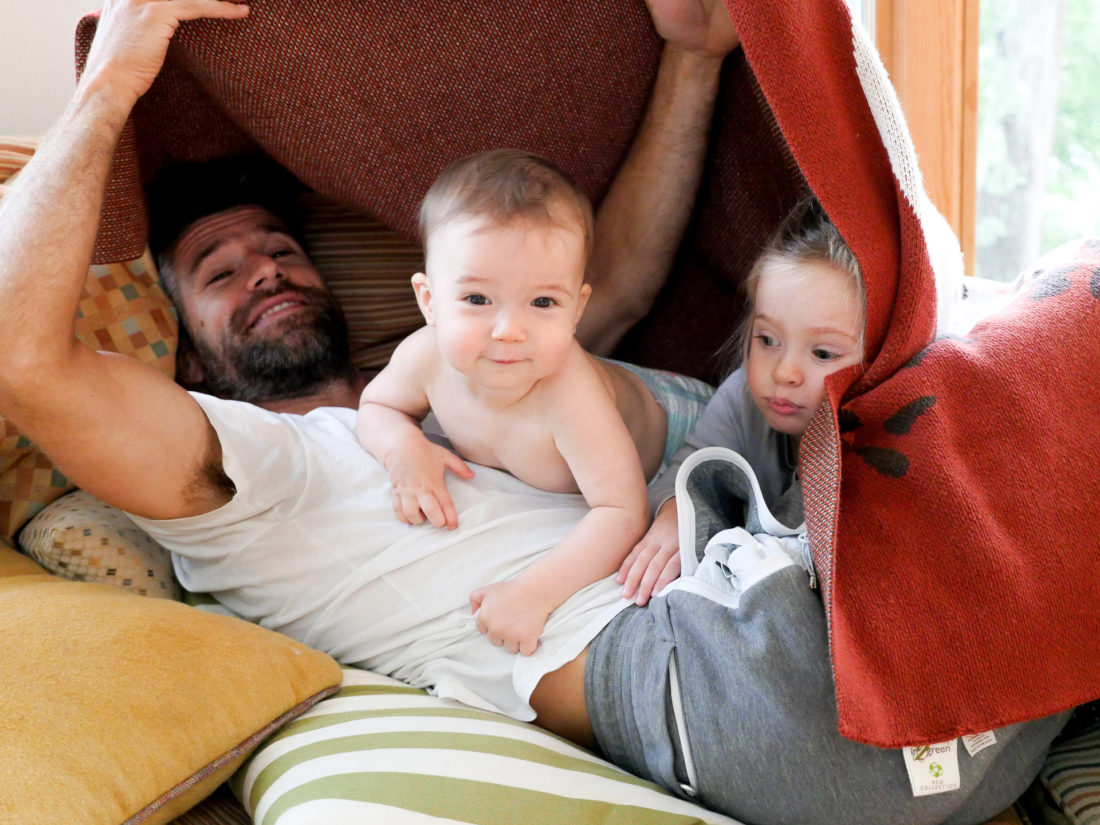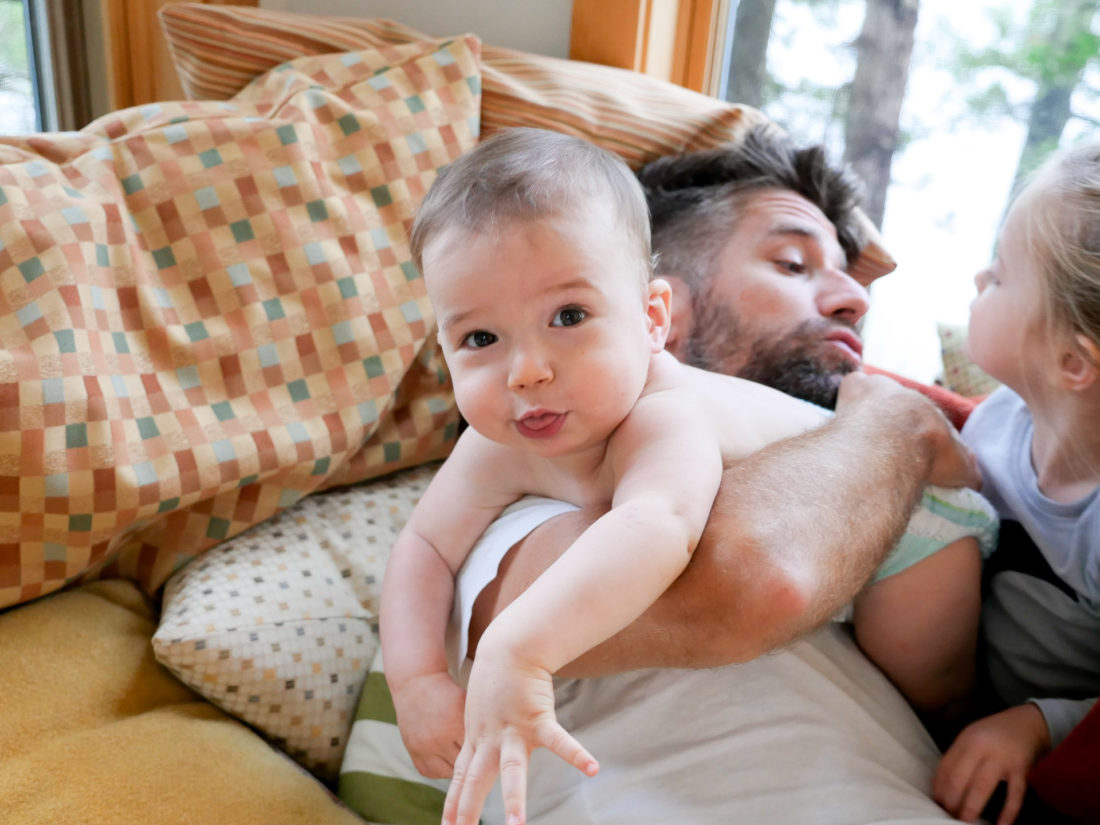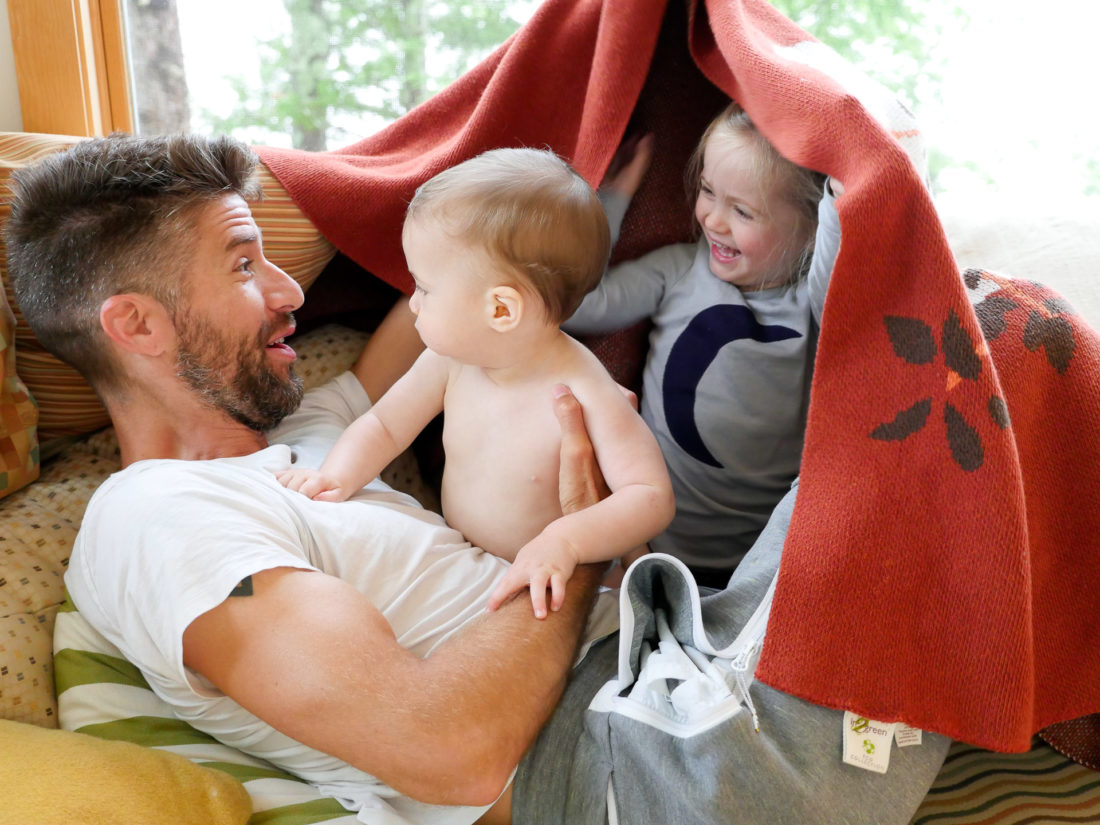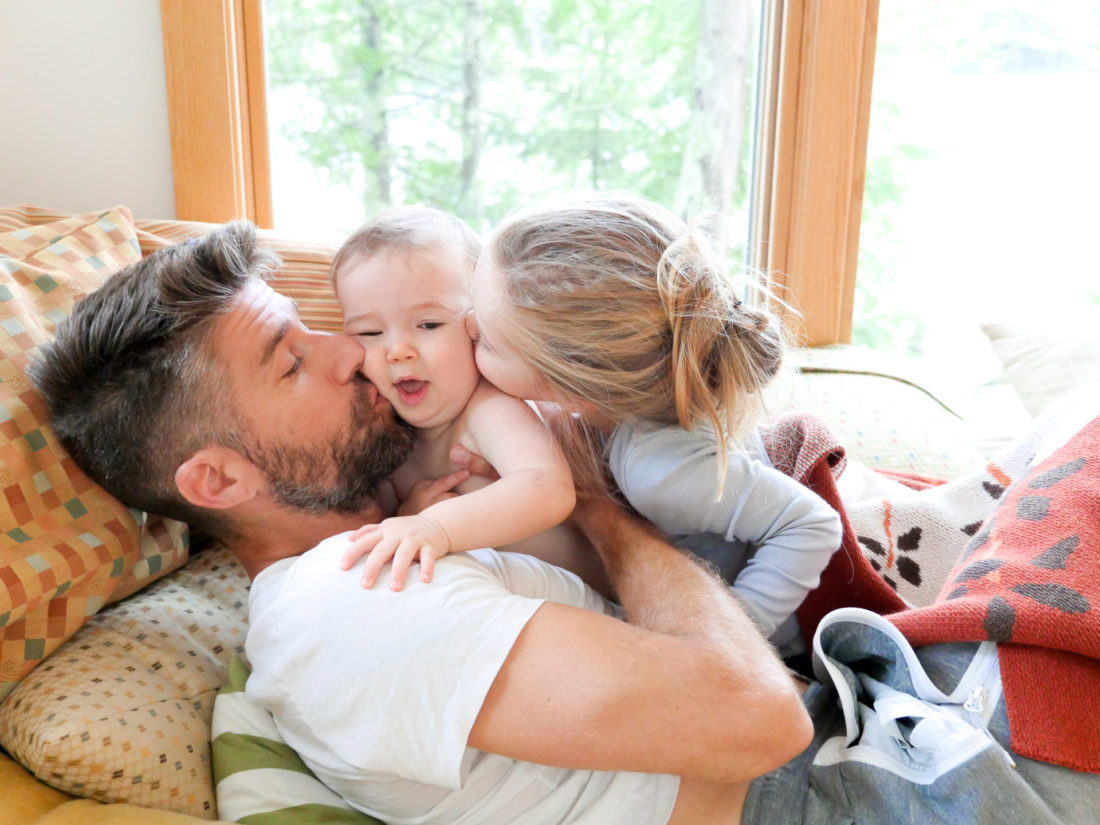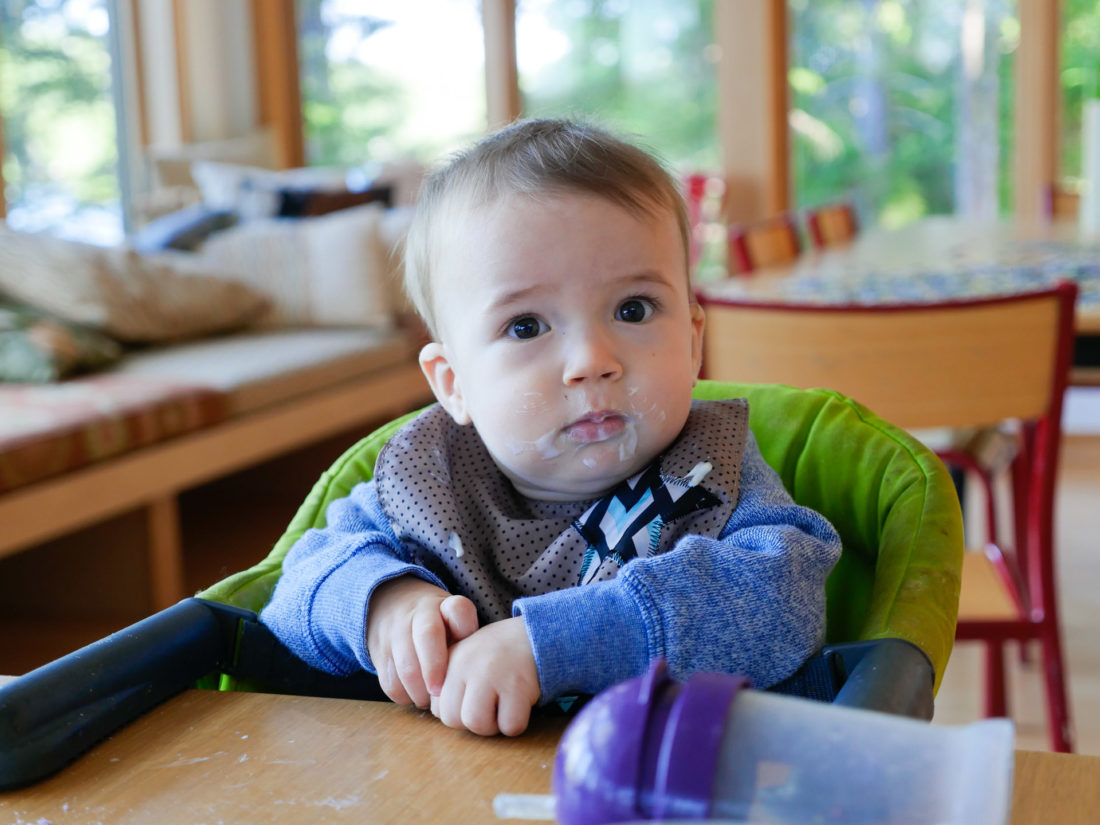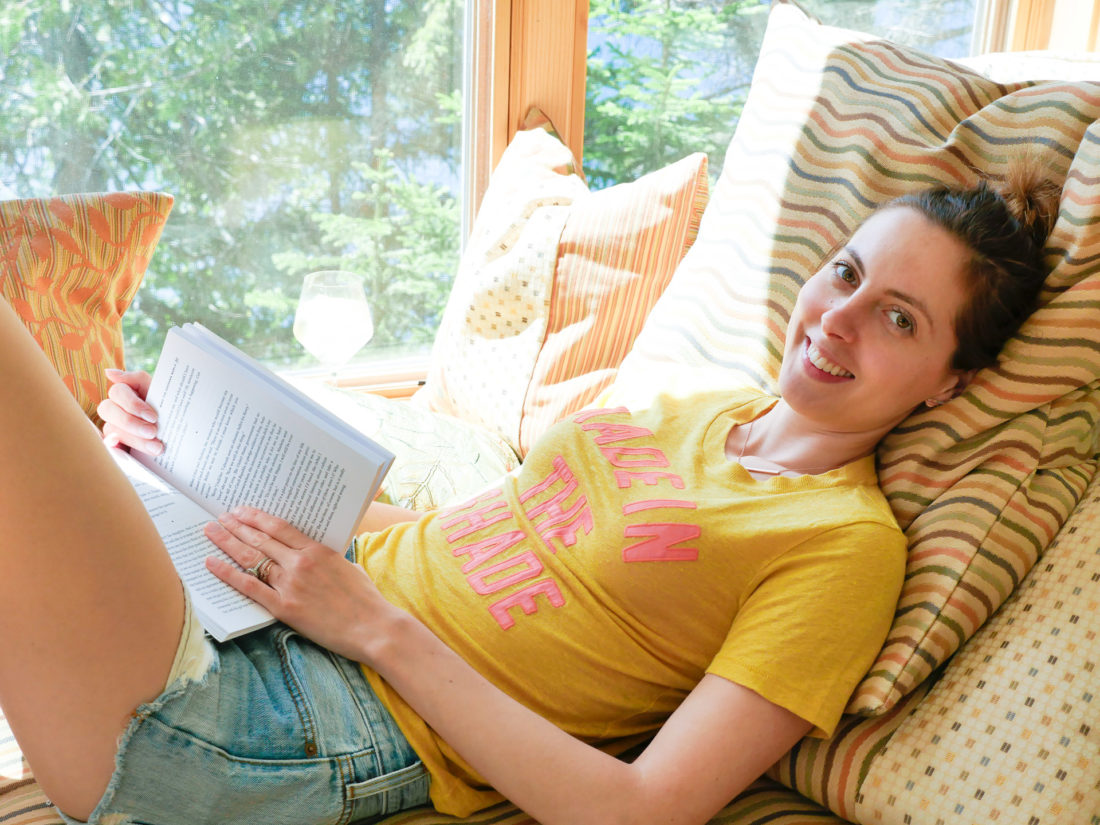 Last year during our trip, I was seven months pregnant with Major.  At the time, I remember sensing how much he loved being at the house and in Maine– and this year it was remarkable to see how much that was truly the case! He seemed to adore our time there more than any of us.  He just loves being outside, and he would get so calm watching the lake and being surrounded by trees. It was amazing to see both of our kids in that house, and know that they will be visiting the same place for years to come.  The very same property that I have been lucky enough to spend my summers visiting since I was a child as well!  I love a meaningful tradition!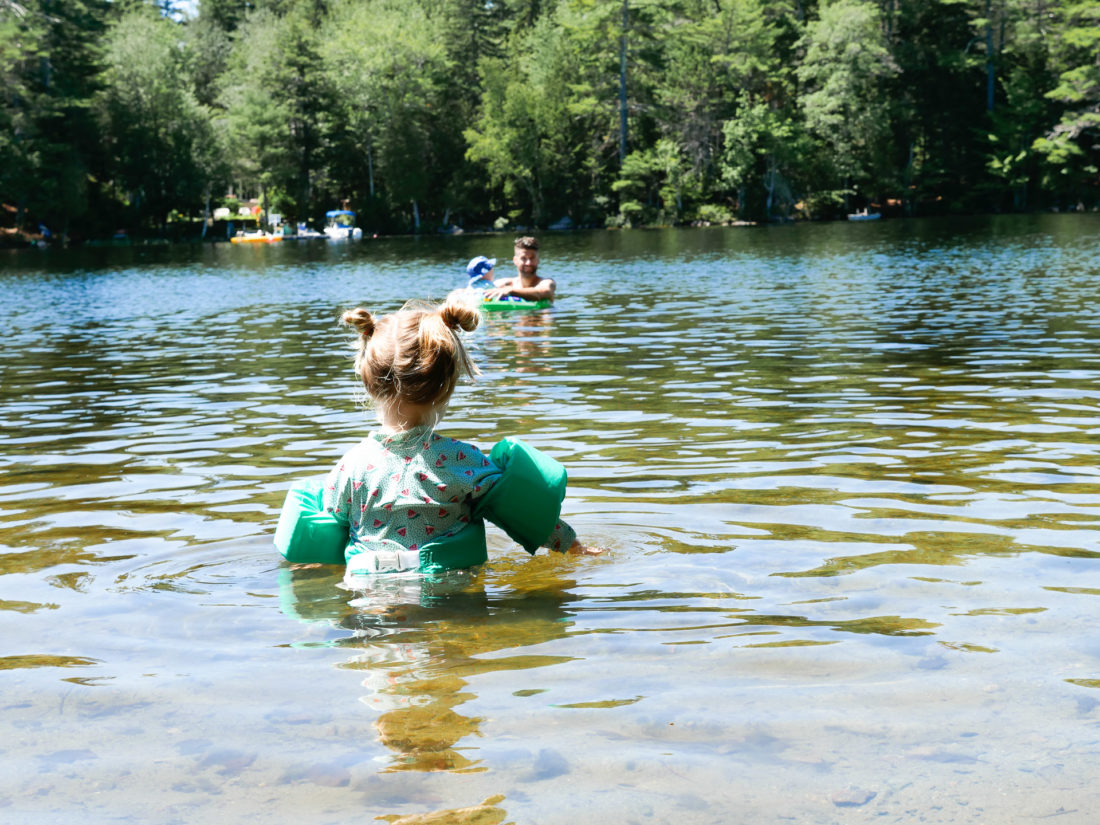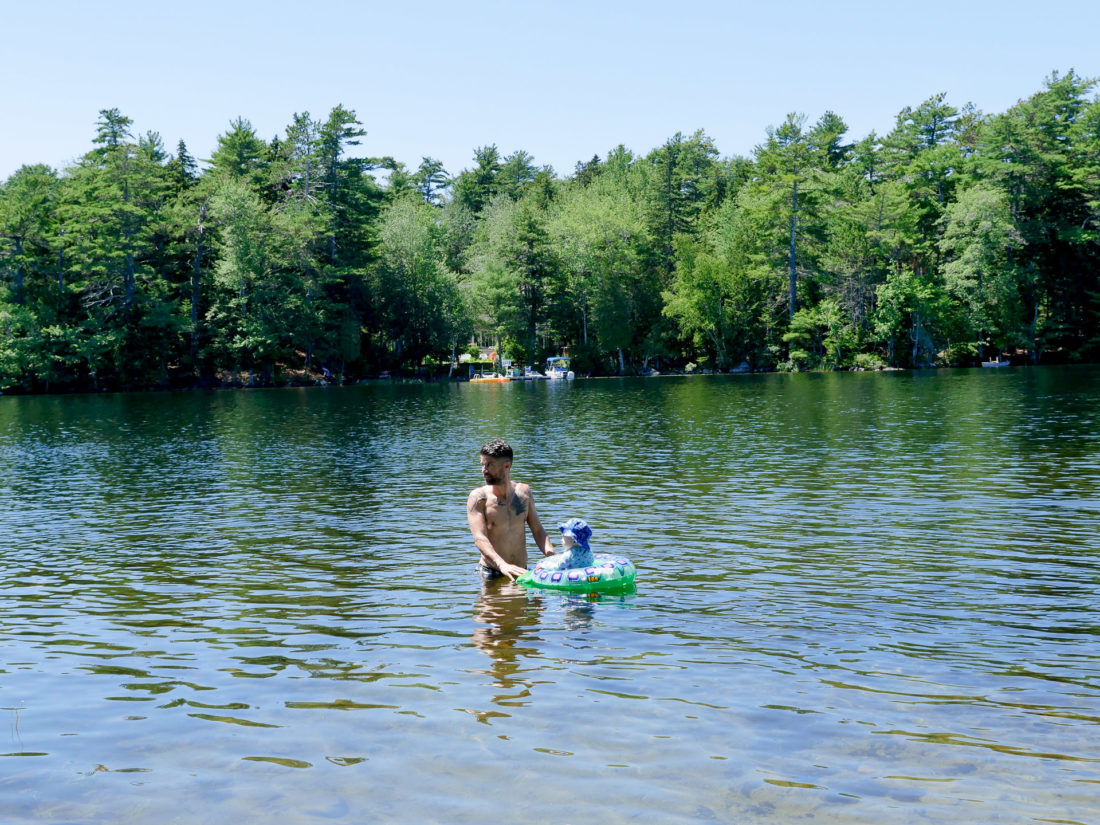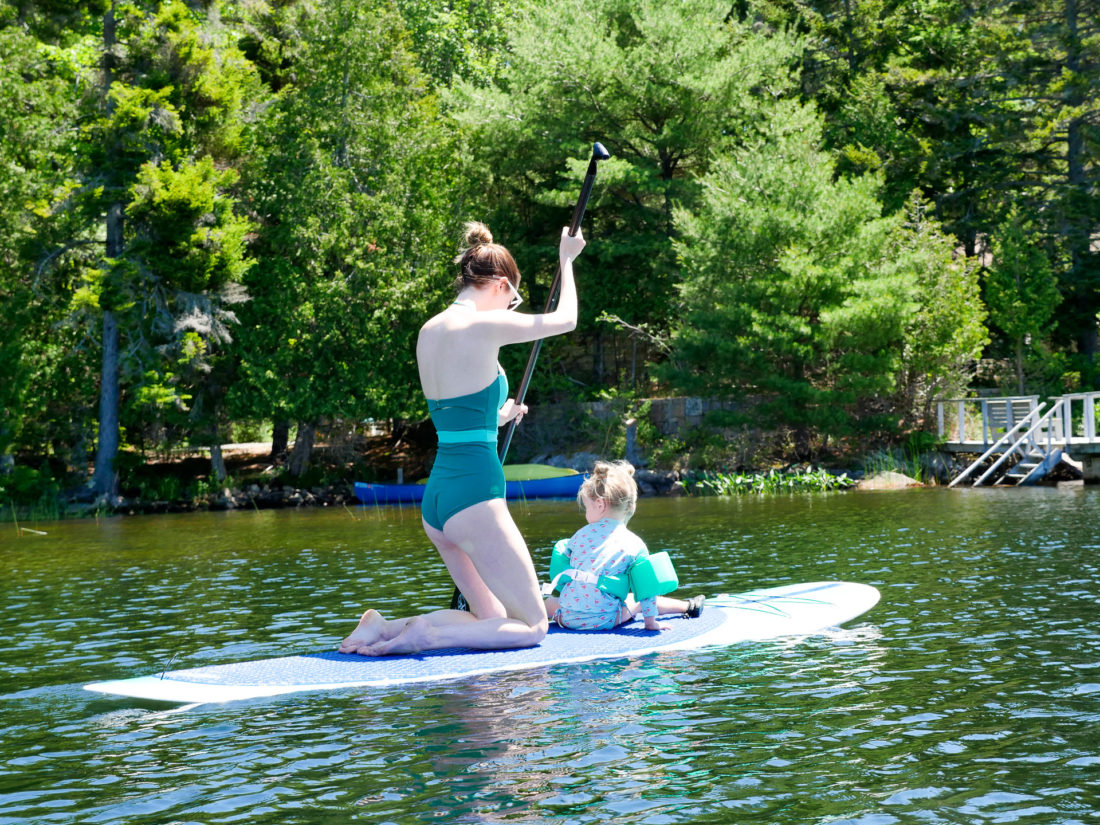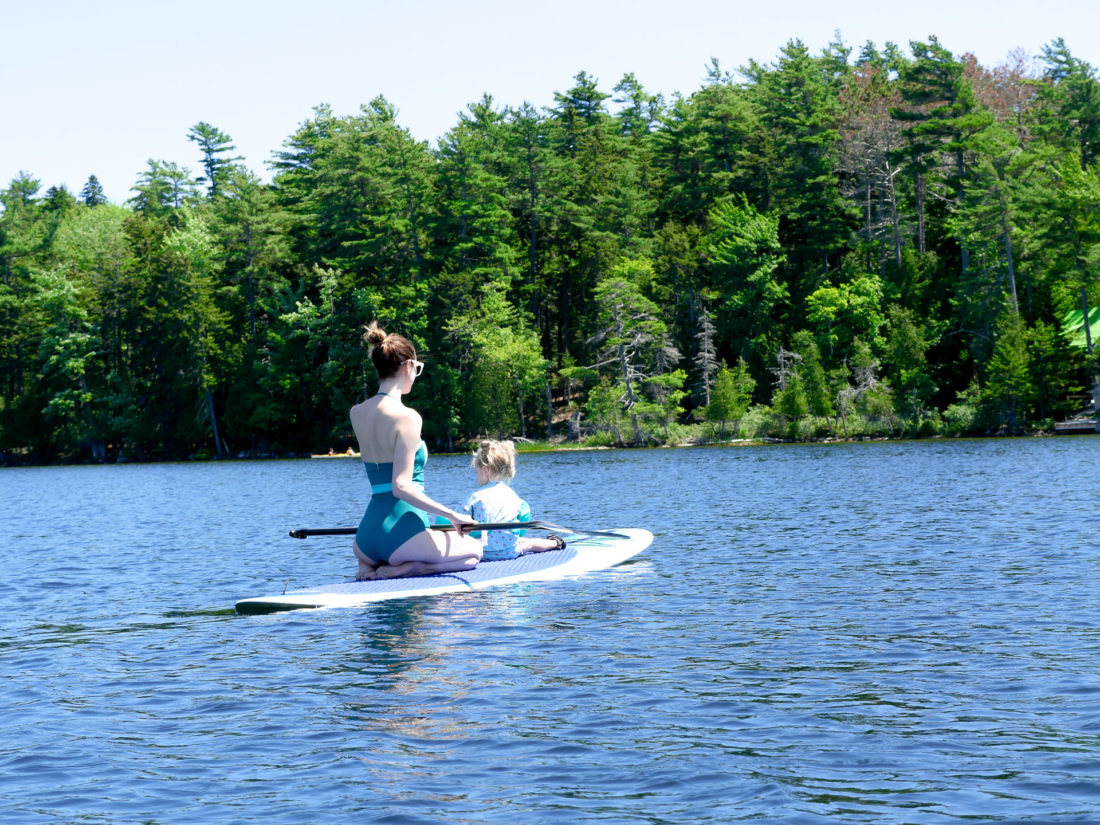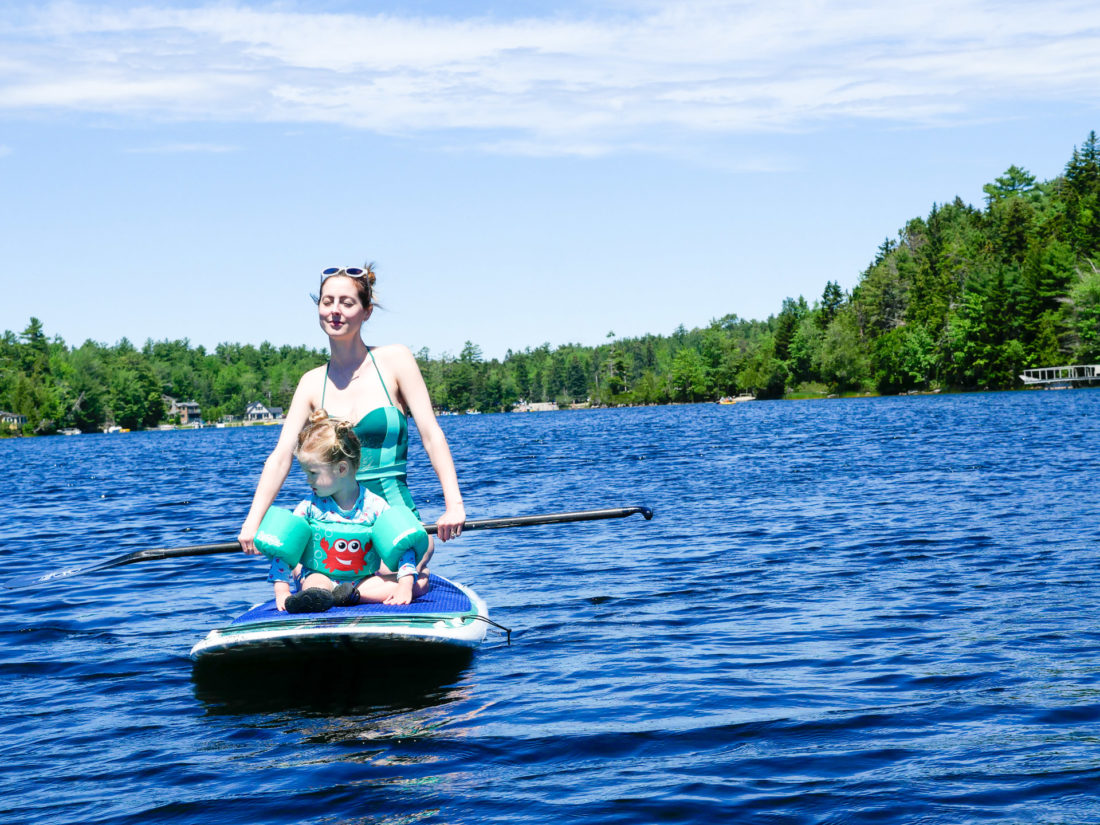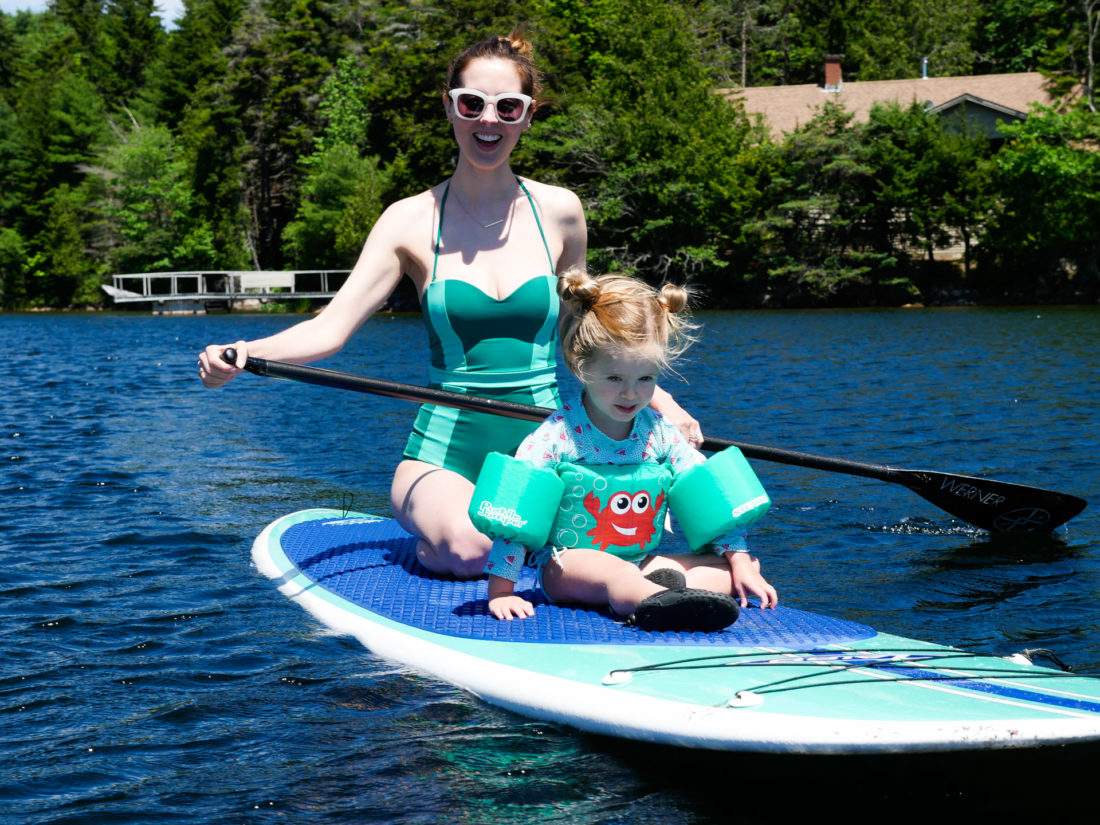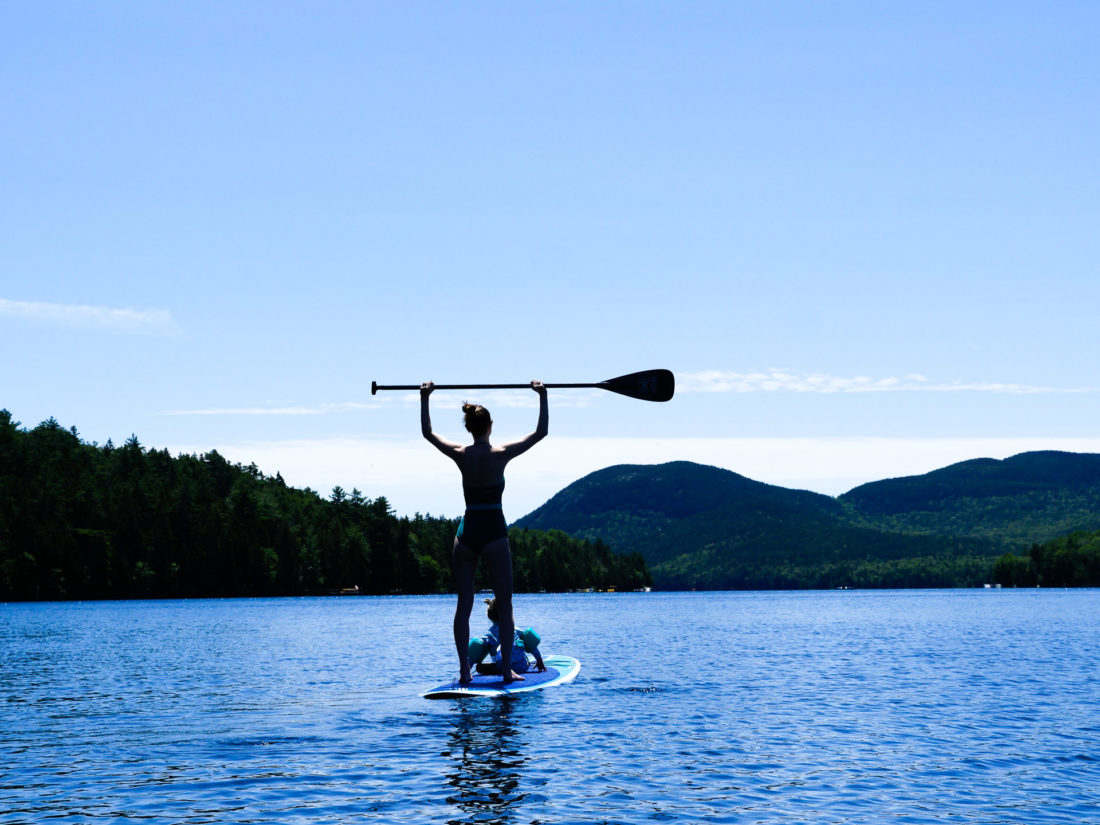 Our days were pretty chill while in Maine.  We would normally wake up early and make a big breakfast, and then sometimes if the weather was good Kyle and I would go out on the lake for a little early morning Paddleboard workout.  I usually got a little blonde stowaway on my Paddleboard. Ha!  I love the mornings on the lake because the water is so still and clear– you can see all the way to the bottom, and it's easy to paddle long distances really quickly and easily without too many boaters around.  Then, when we got back the whole family would go out on an adventure!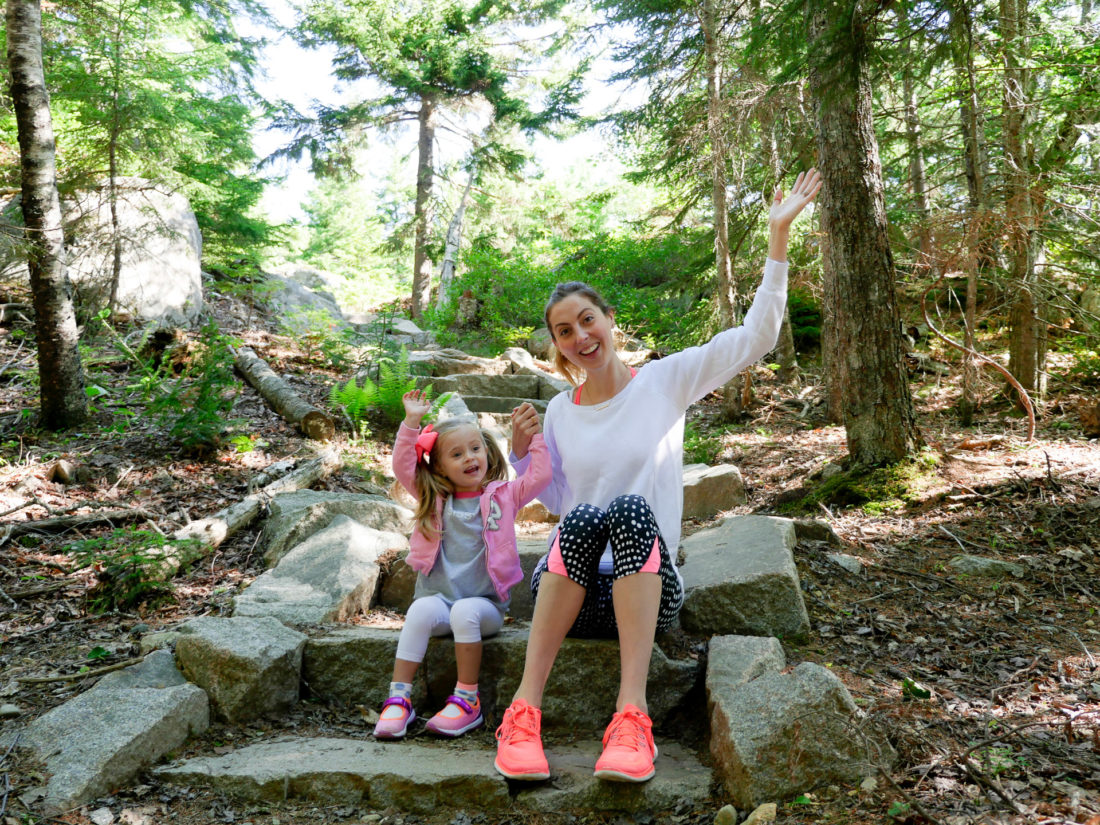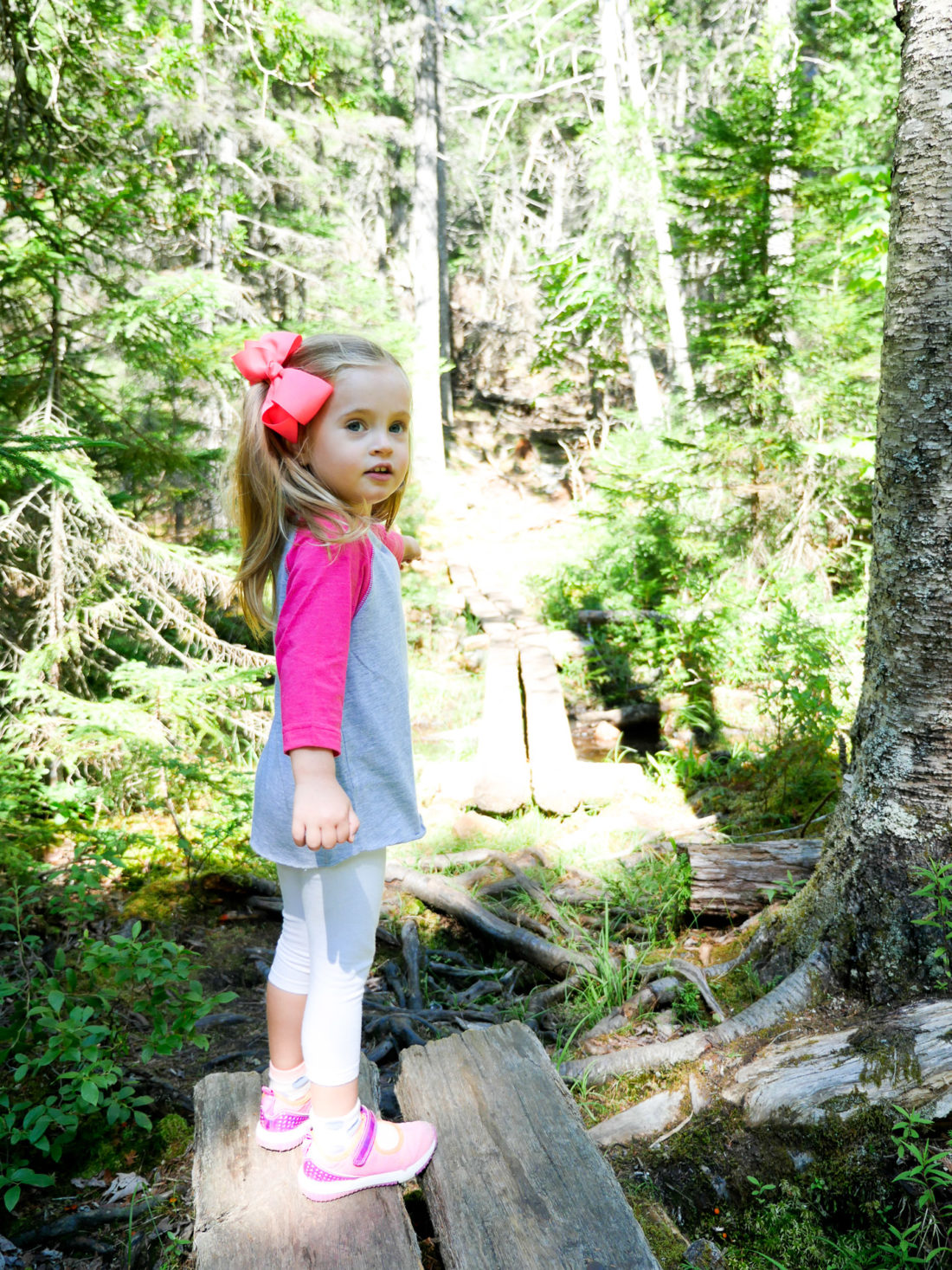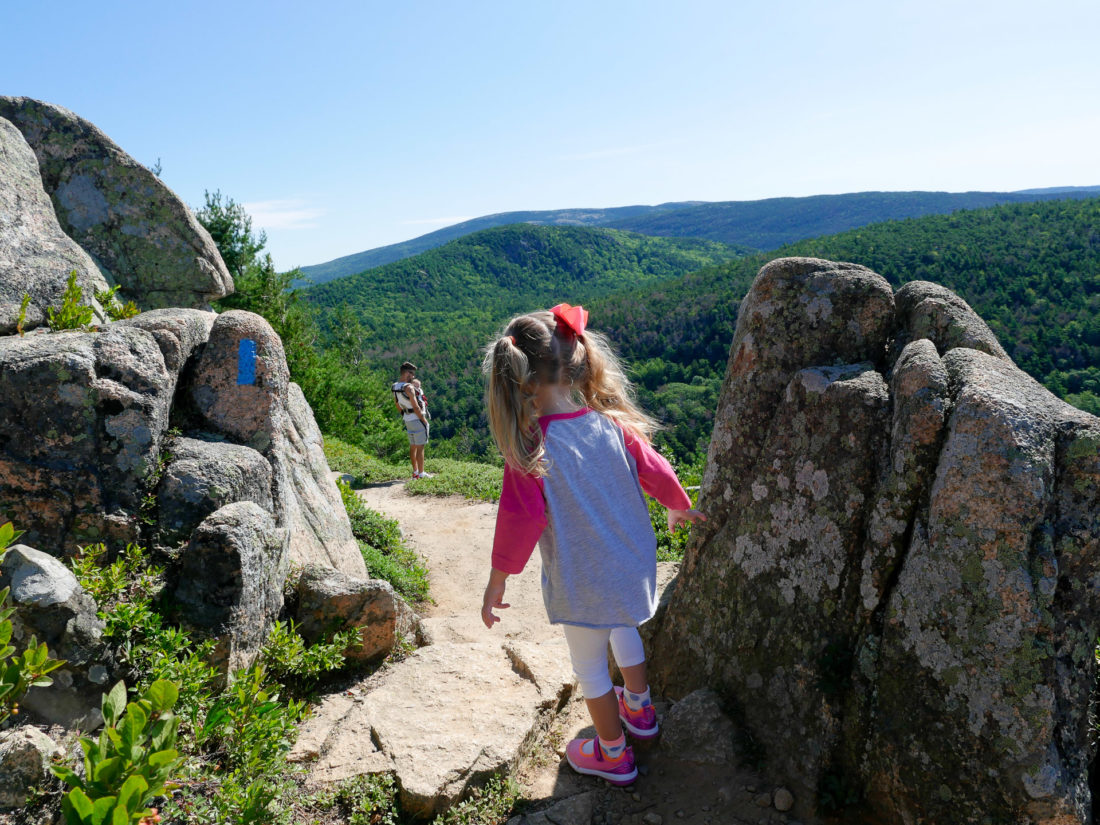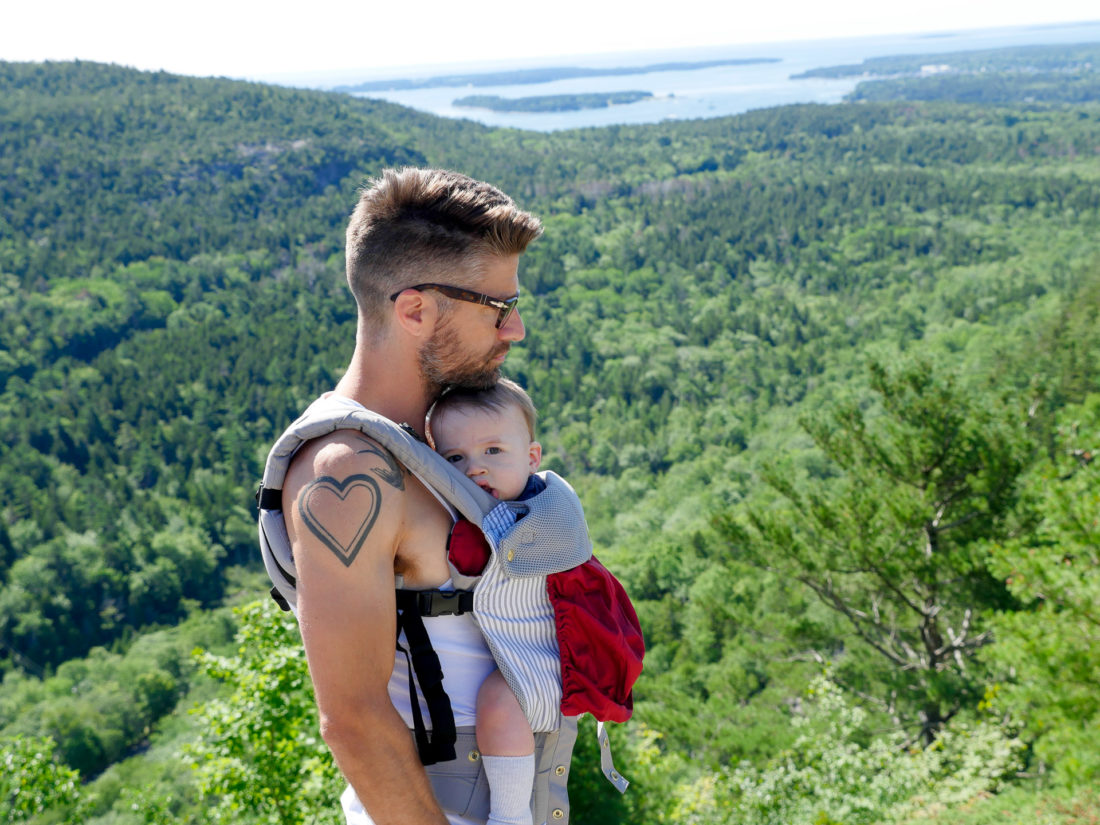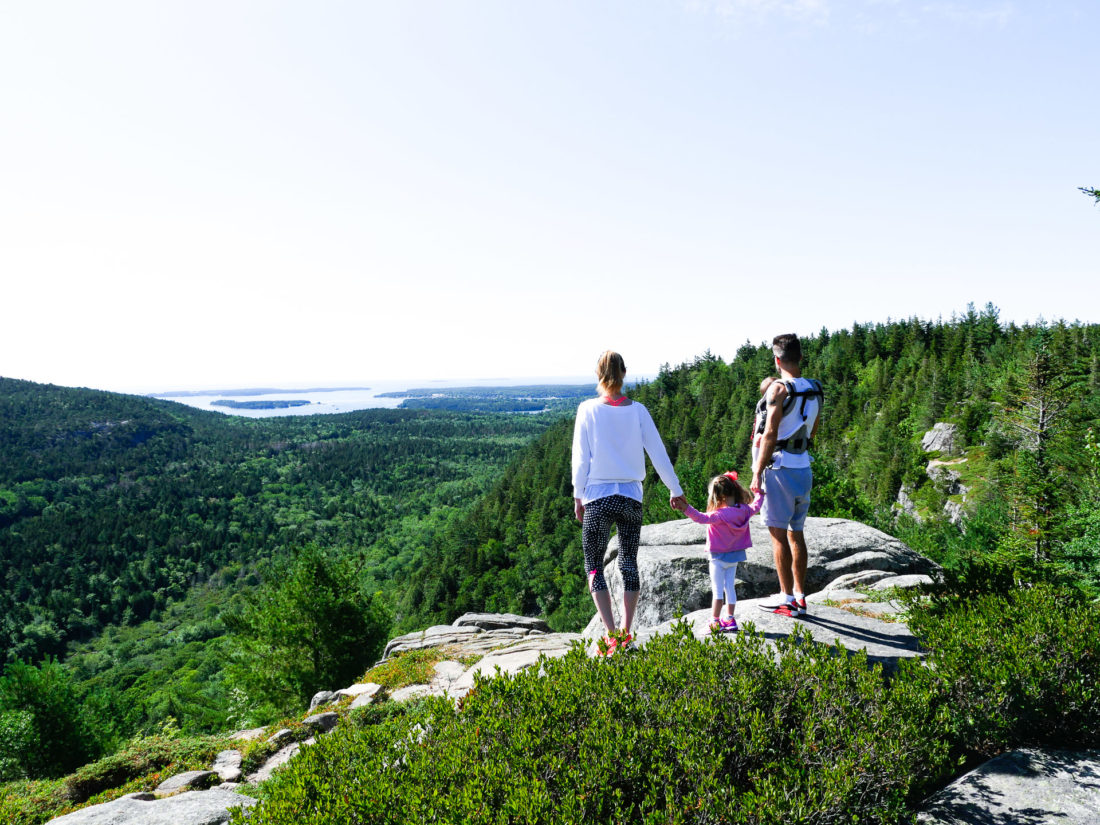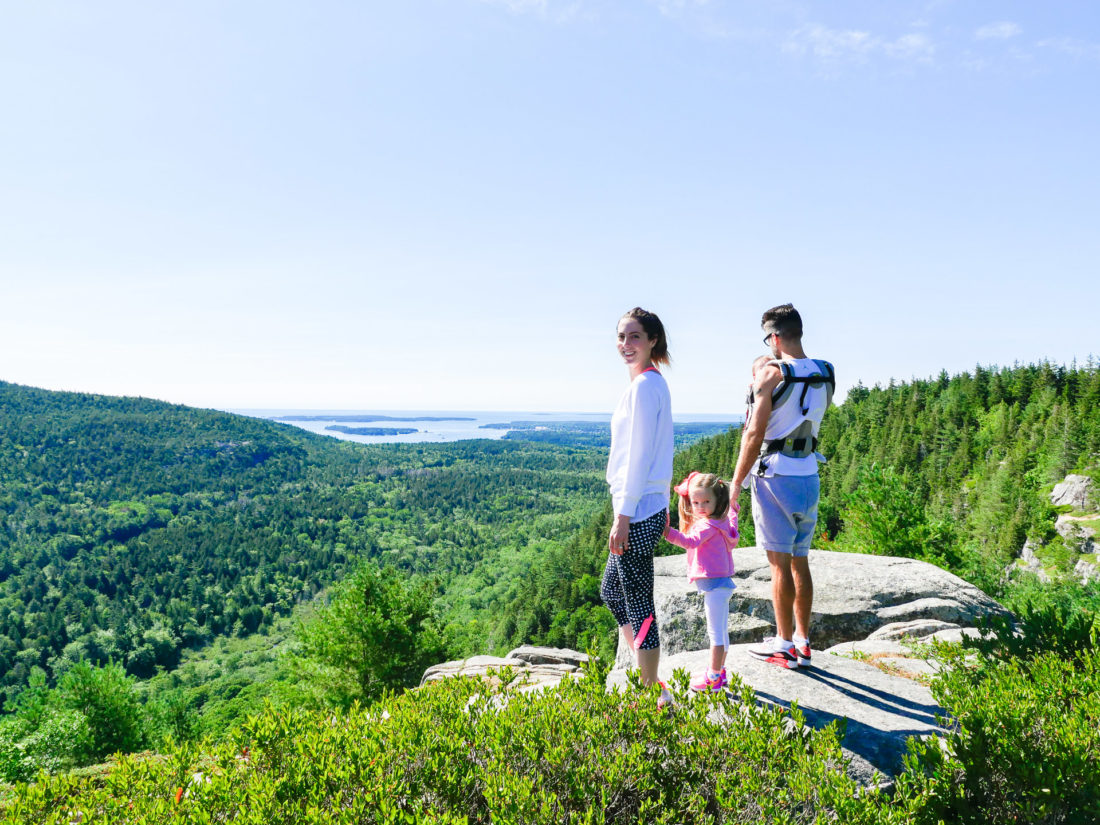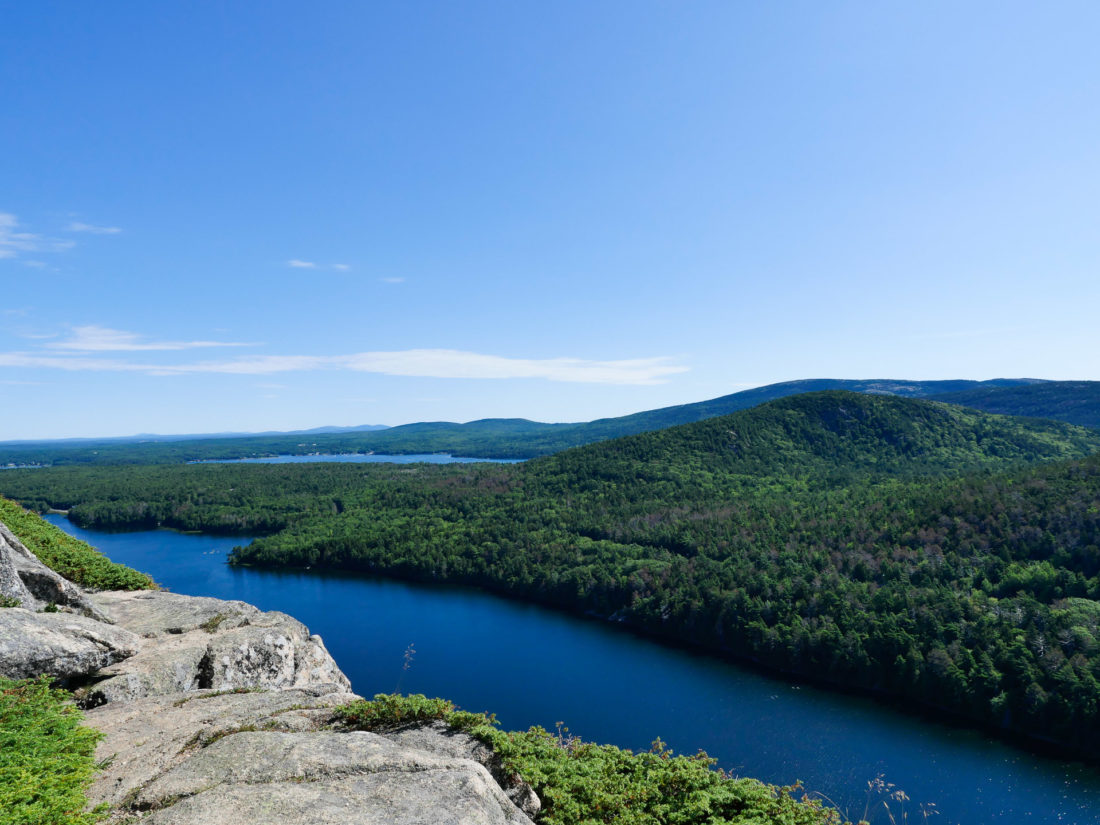 We did some absolutely gorgeous hikes while in Bar Harbor area.  Acadia National Park is huge (obviously) and there are tons of fun hikes that are pretty doable with kids.  We would normally pick one that was around two miles, and pack snacks and water.  There were always wild blueberry bushes on the trials to nibble from when we needed a bit of a break and a snack, too! I was absolutely amazed by the natural beauty of Maine, and almost equally amazed by how down for the adventure Marlowe ALWAYS was on the trail.  She hiked on her own the entire time, and was always the first one bounding up the stairs or rocks or hills.  It makes me really happy that we can all exercise and explore together as a family– and I can't wait until the kids are a little older and we can go on more complicated adventures.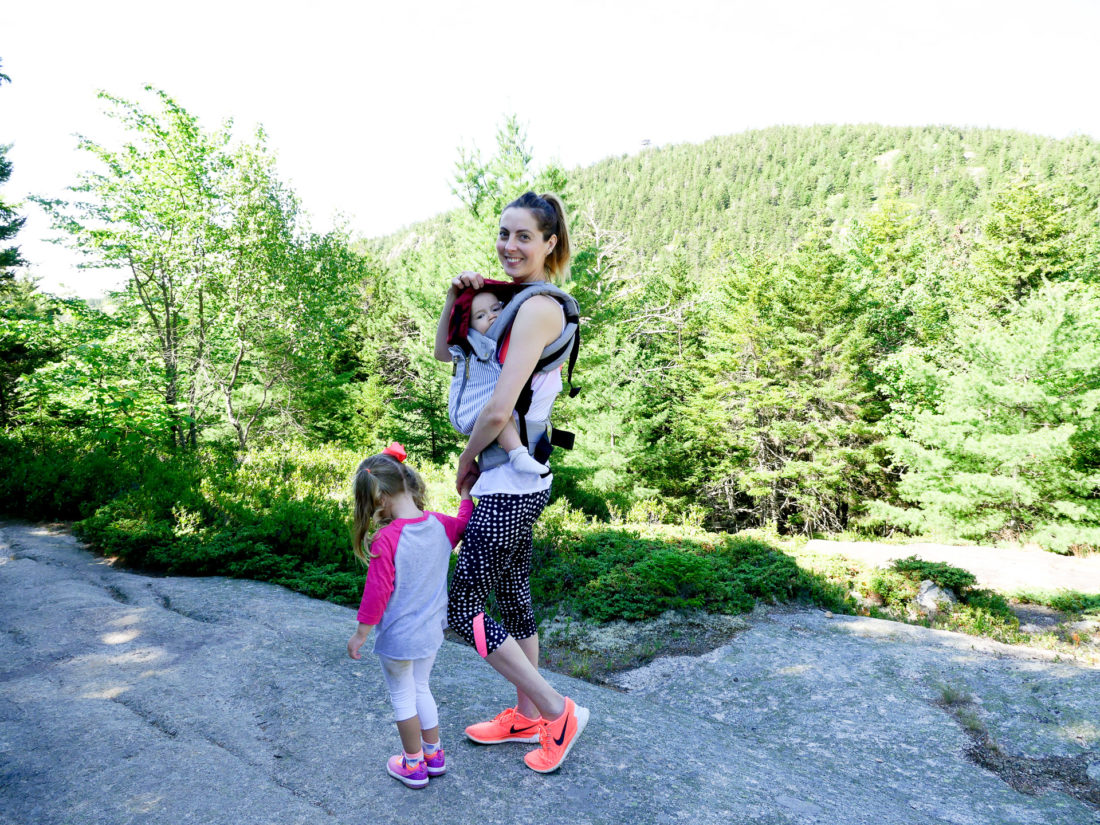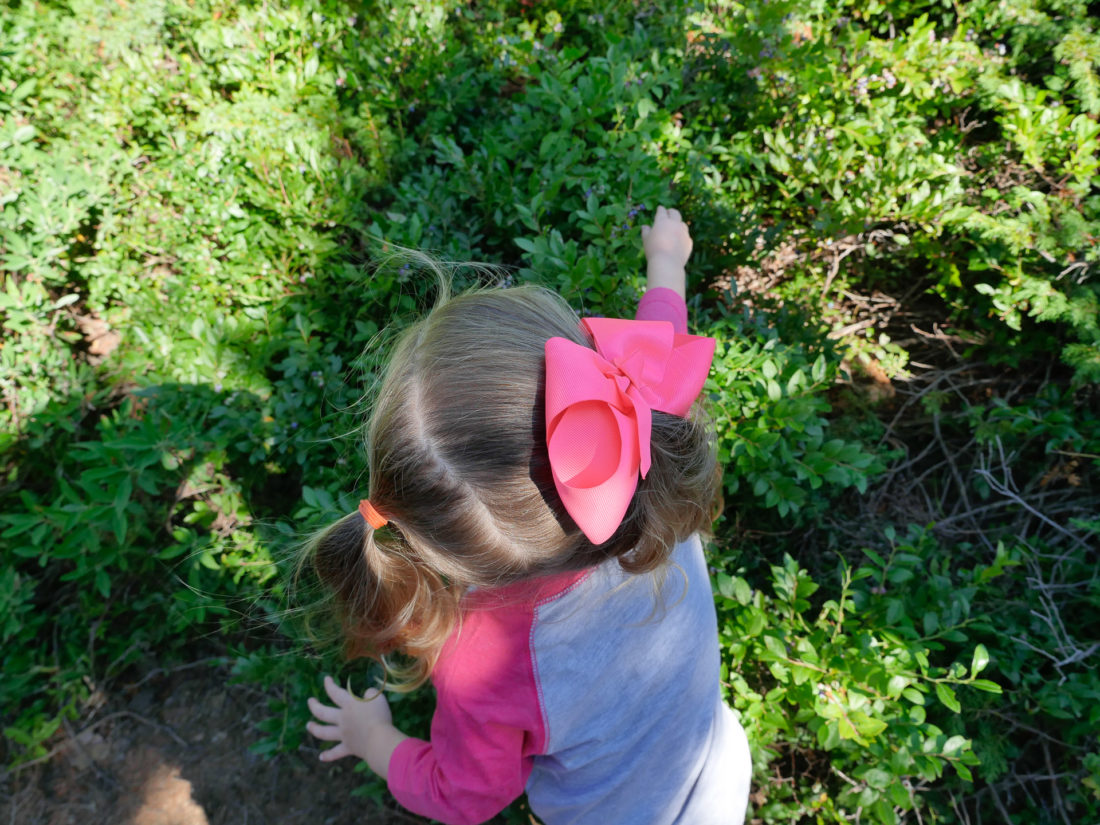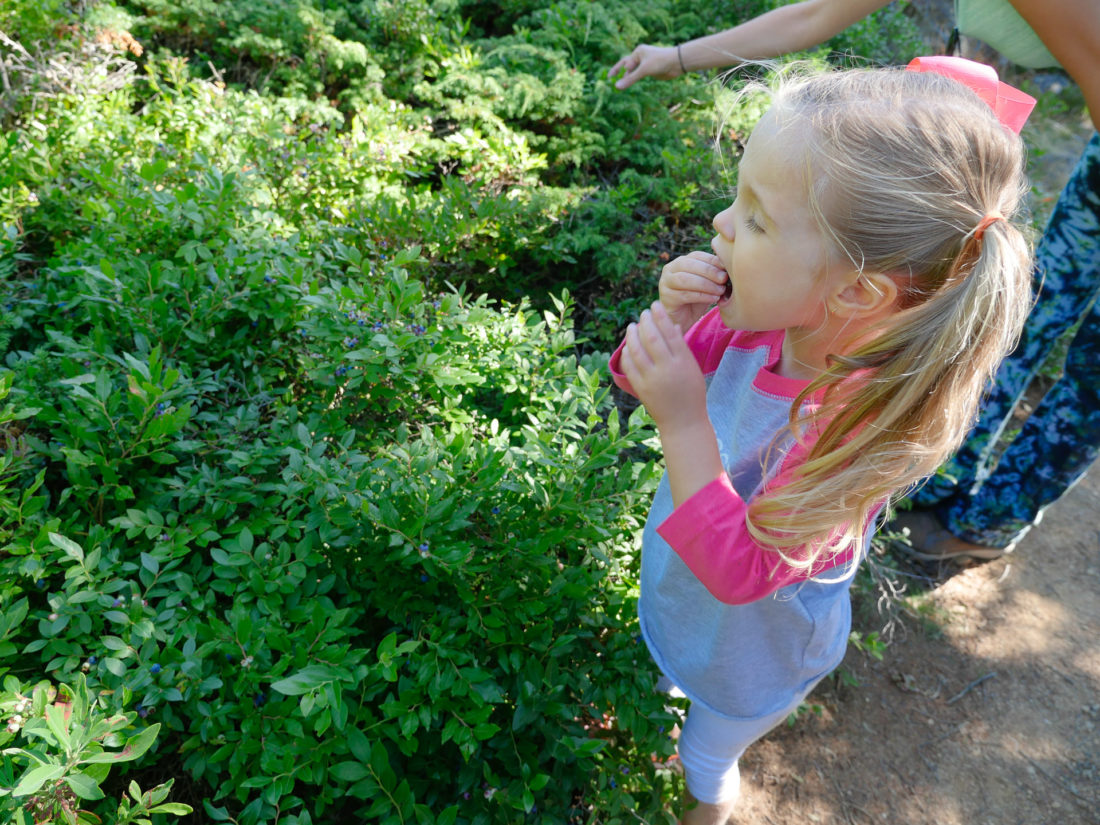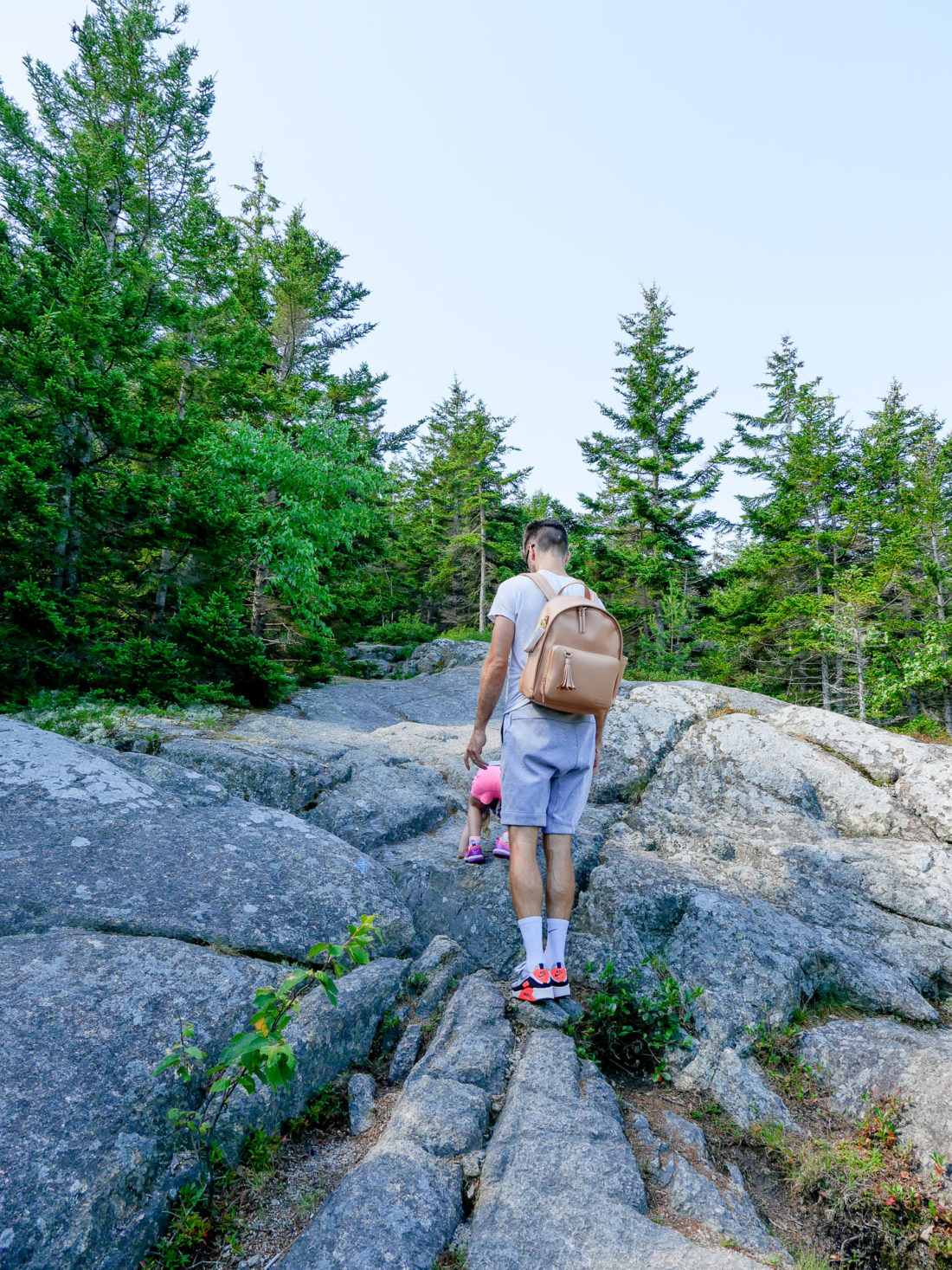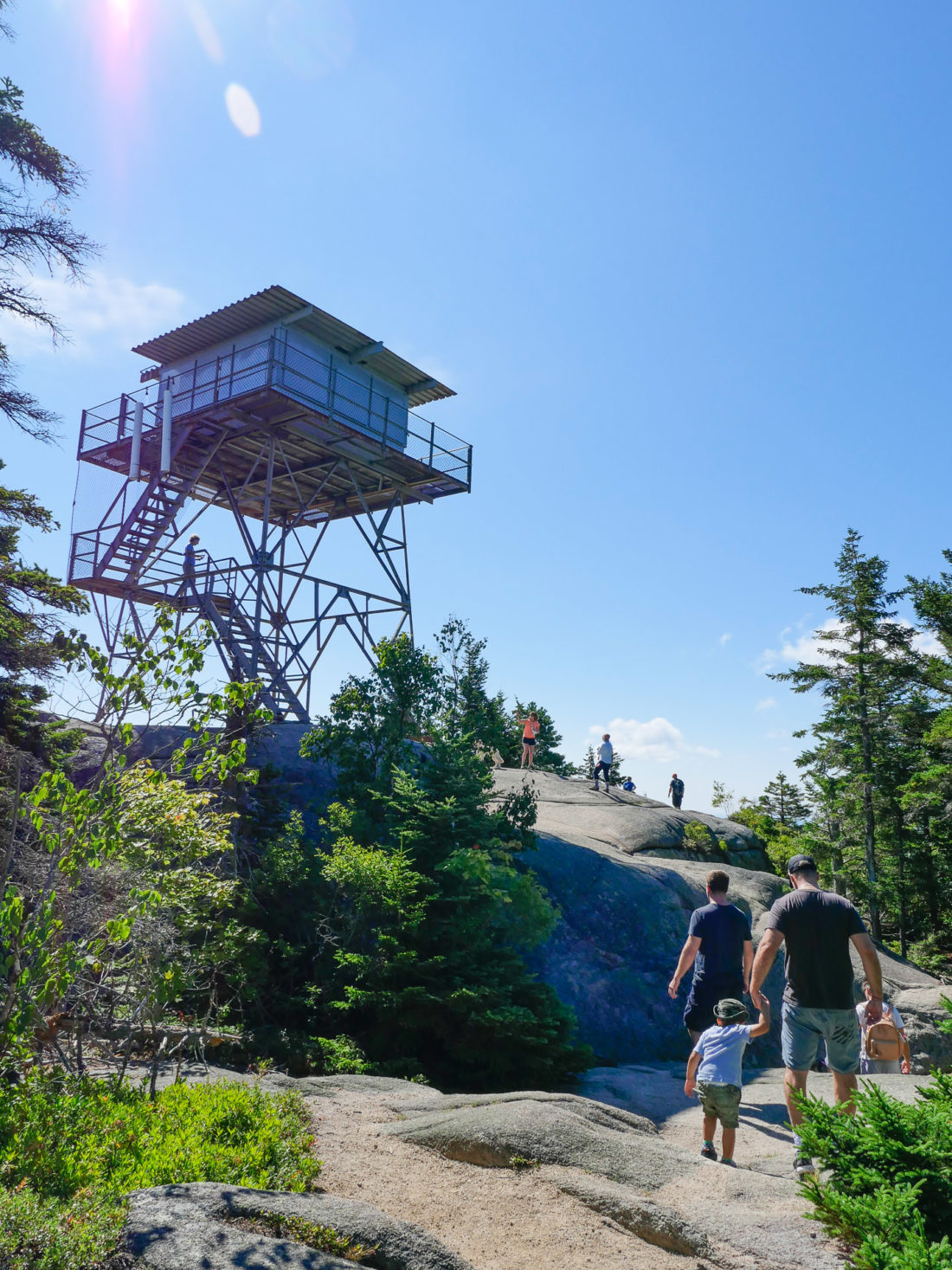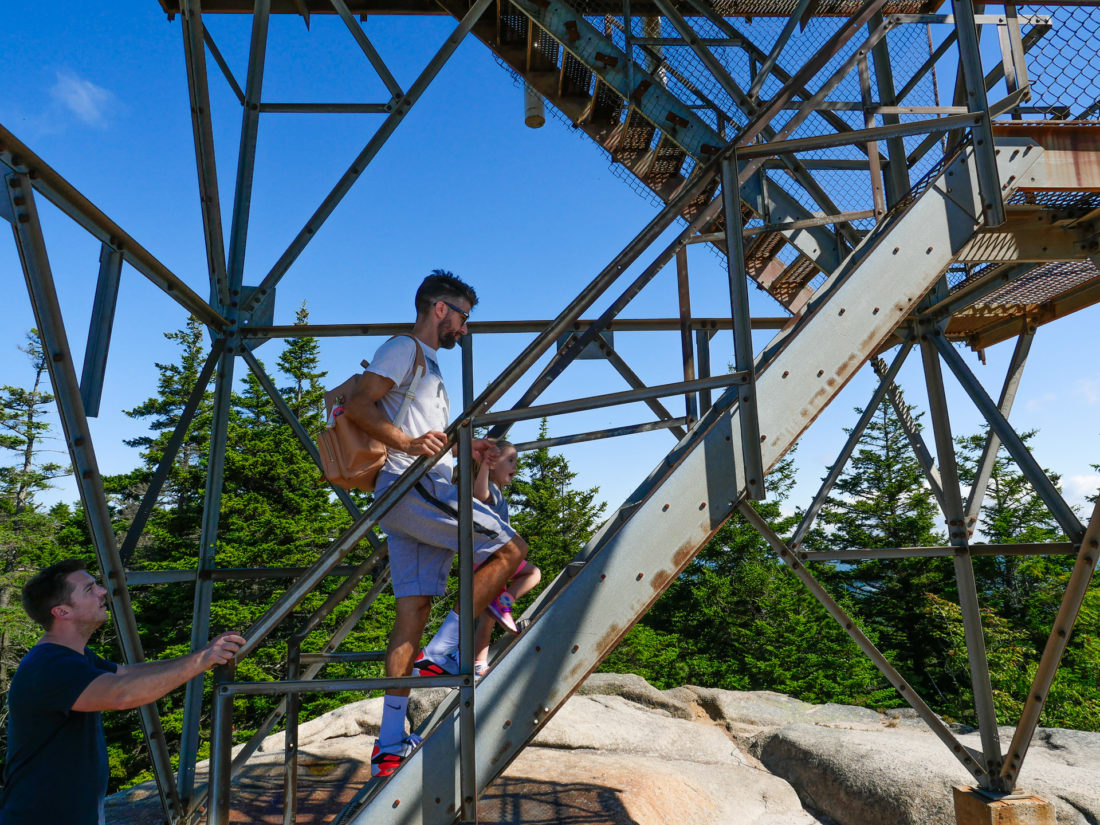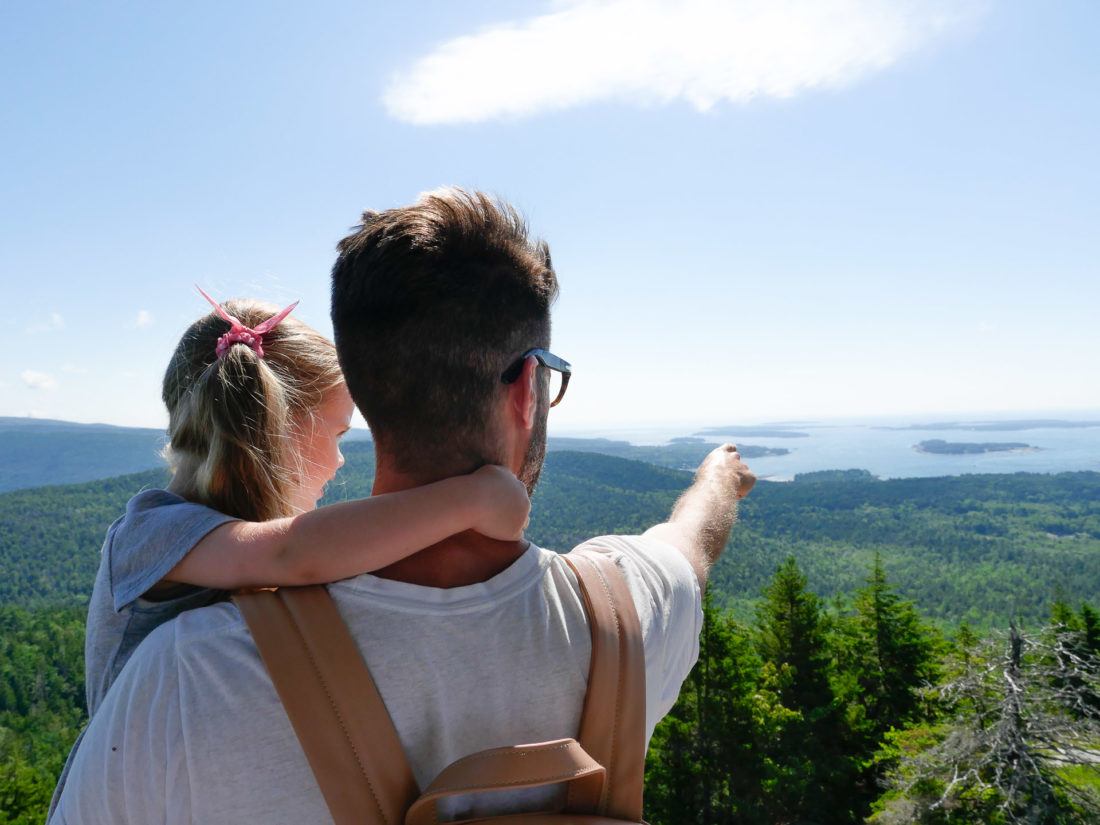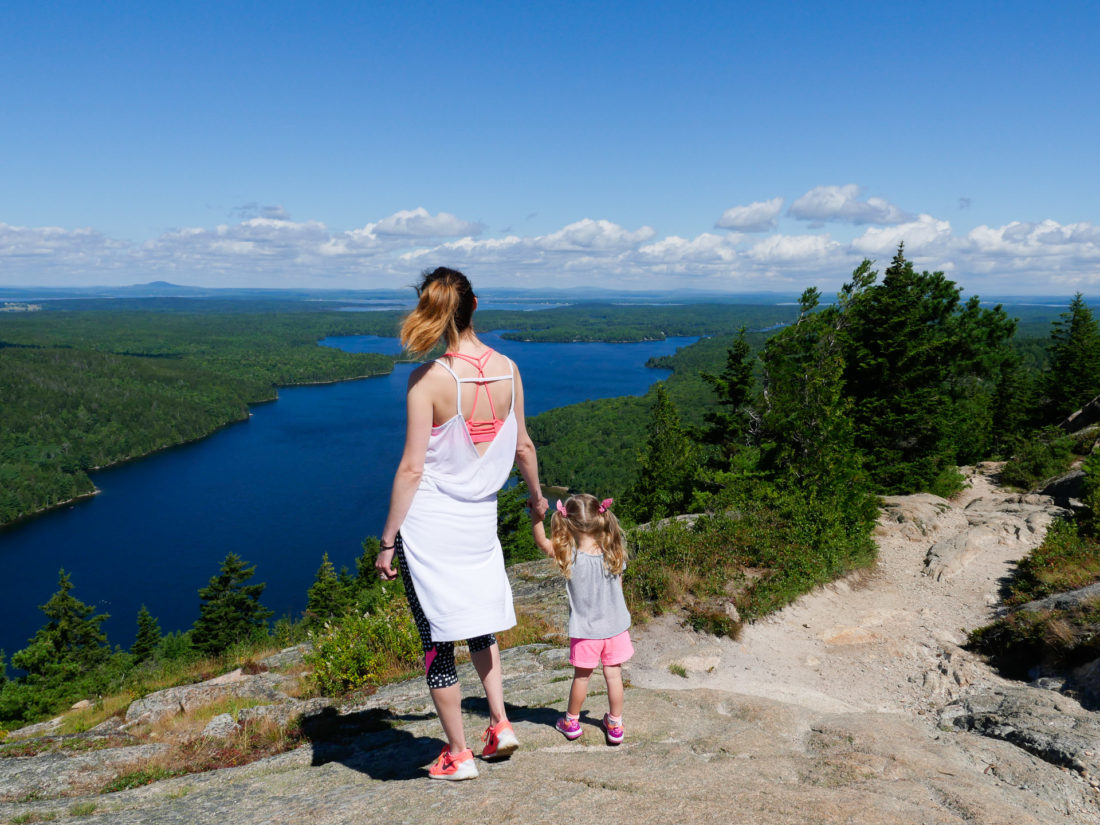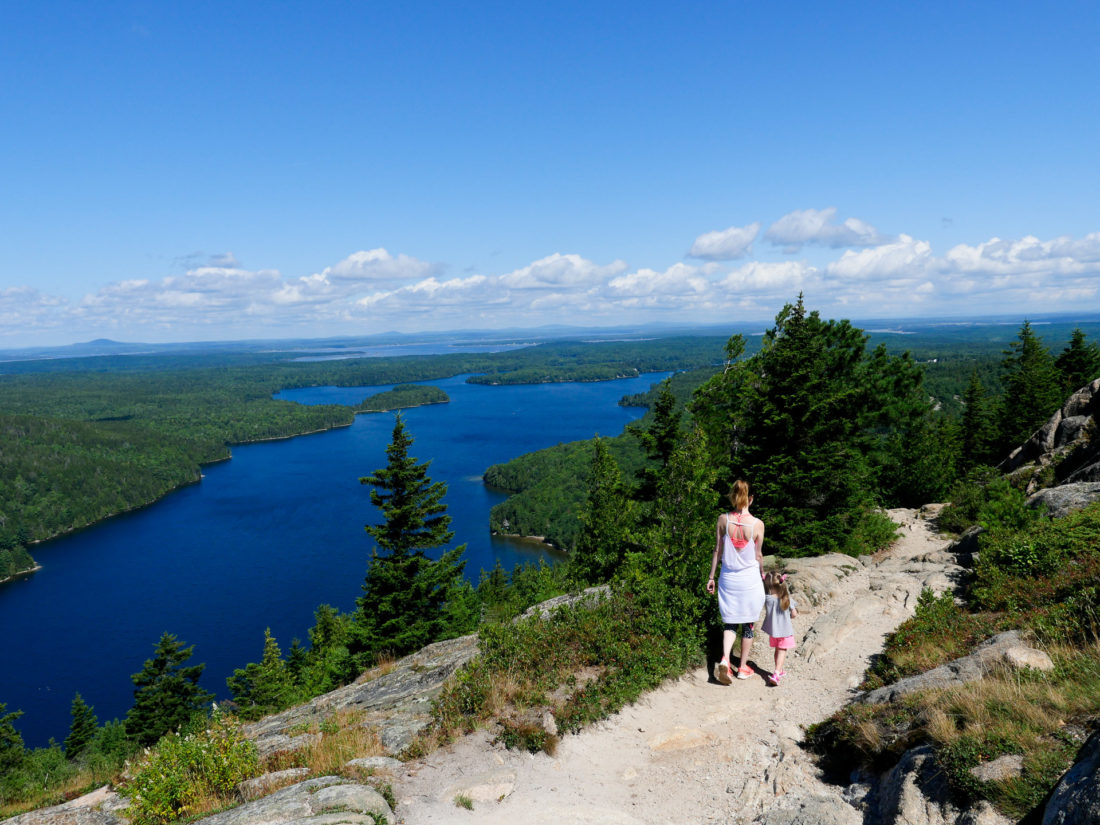 After Major's morning naps, we liked to go explore town in the afternoons. Bar Harbor town is so cute and quaint– but with the awesome addition of having great restaurants and bars added in.  It's like the best of all worlds.  We usually shopped around a little bit, exploring the town square and playgrounds– and ended our afternoon with an ice cream cone.  We've tried every parlour at this point, but our favorite is Mount Desert Ice Cream! Their flavors are really inventive and yummy.  Marlowe's go-to is their hand-churned Strawberry ice cream.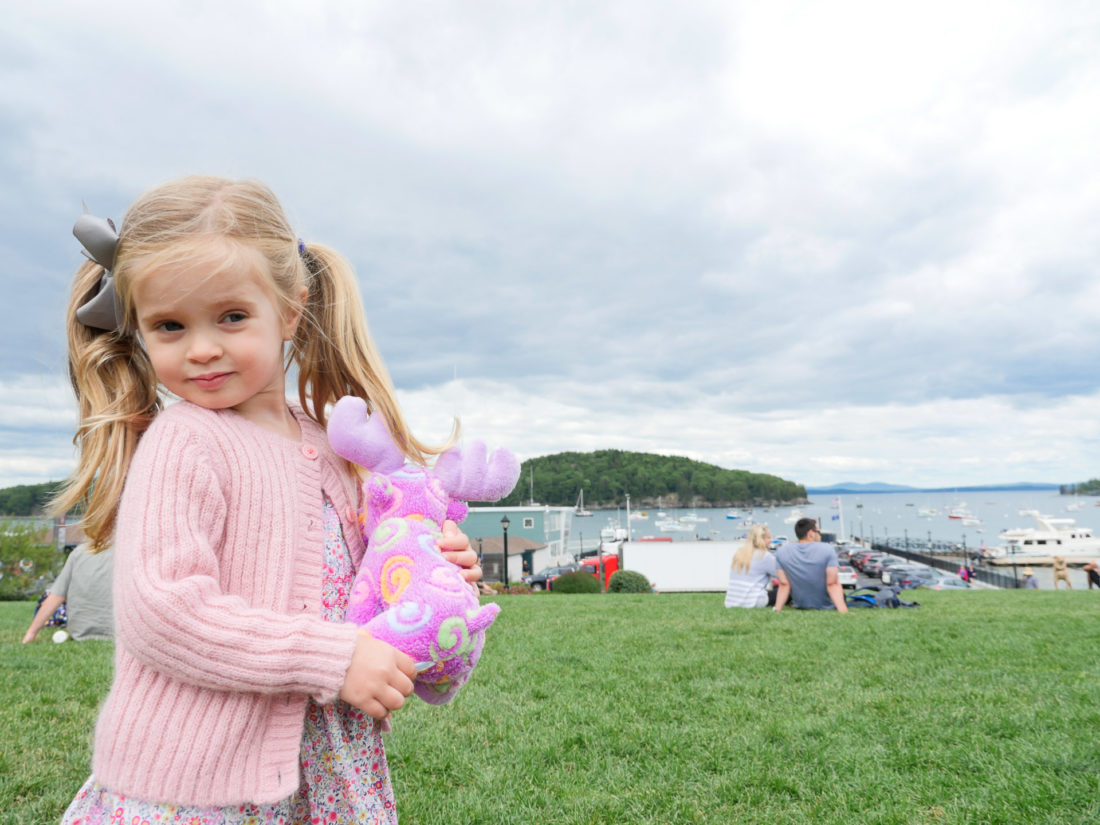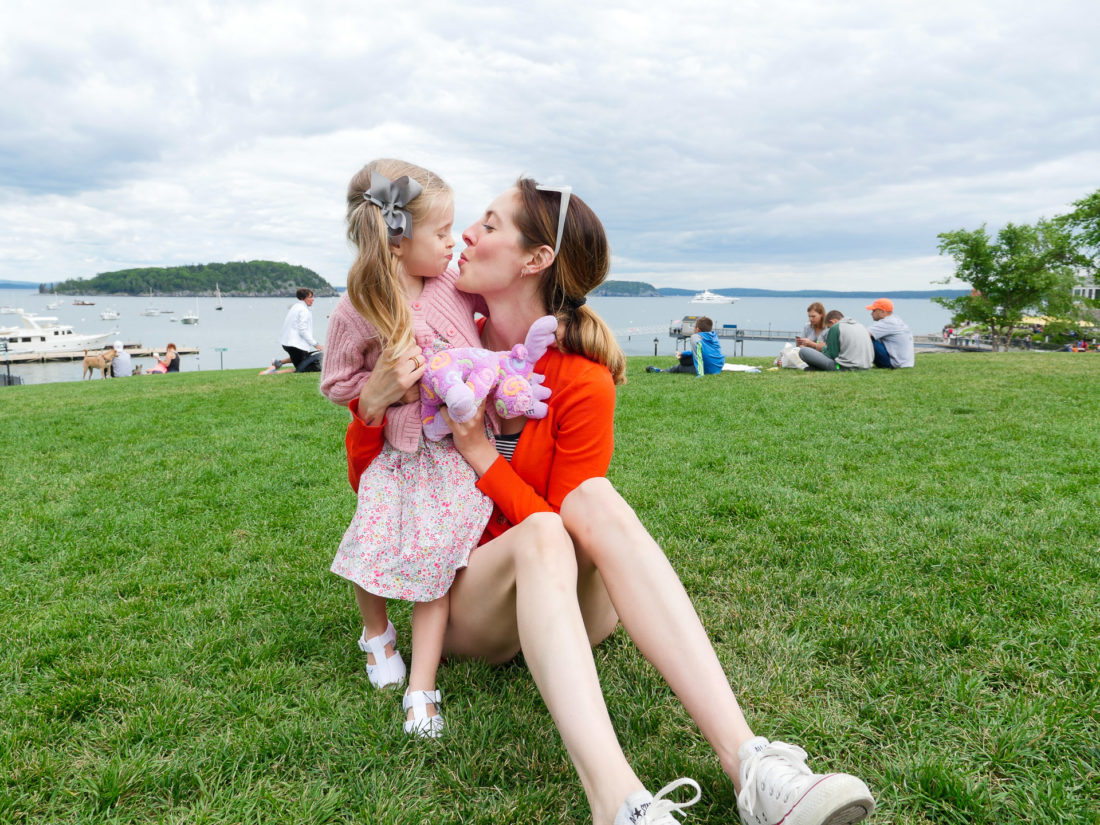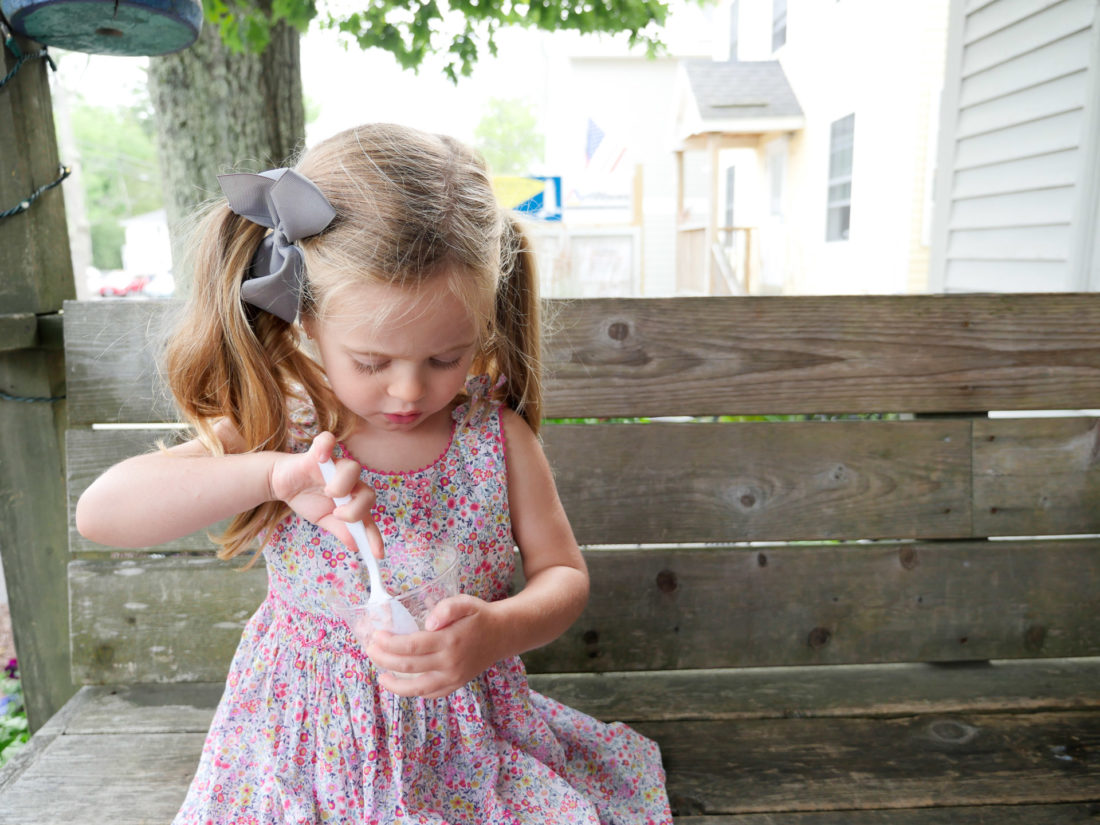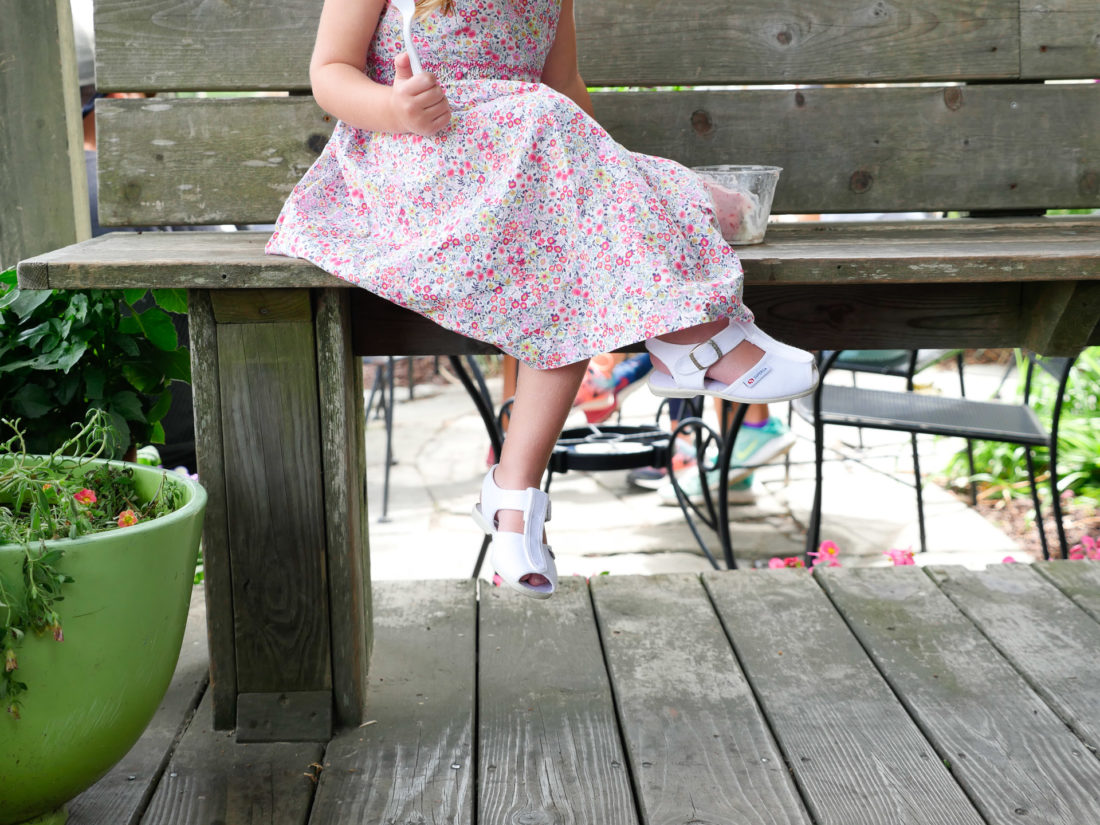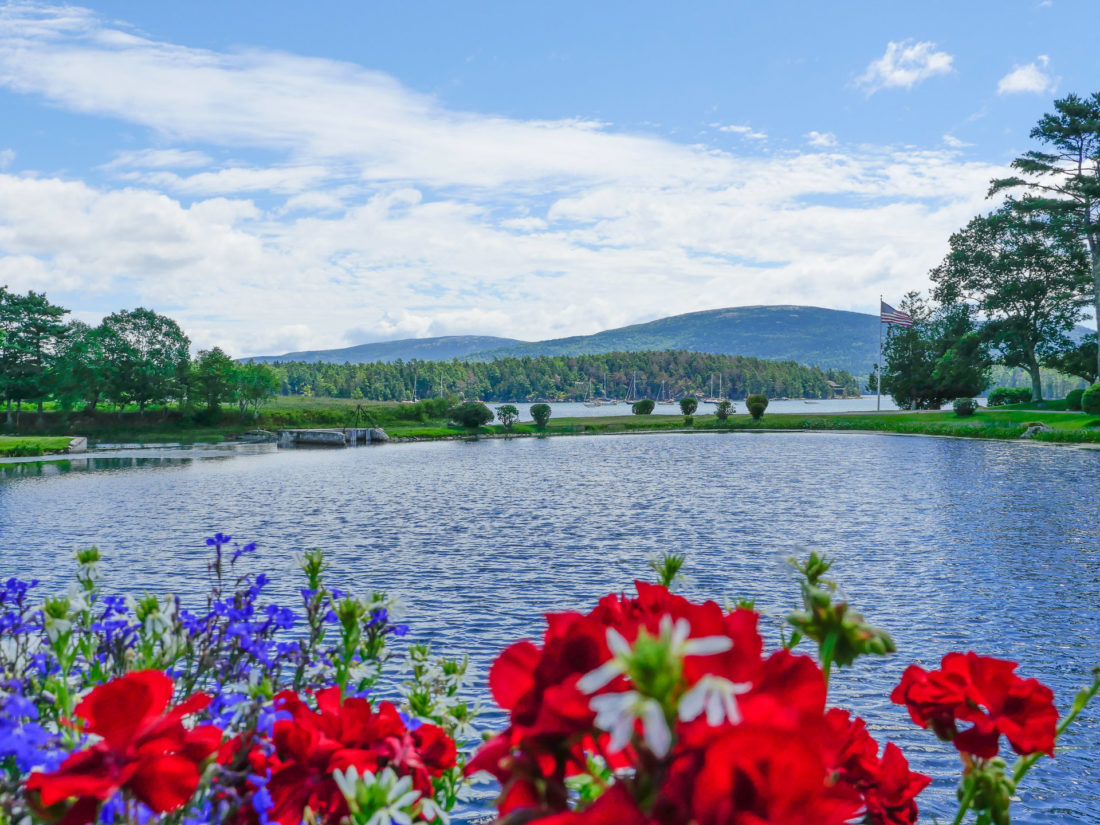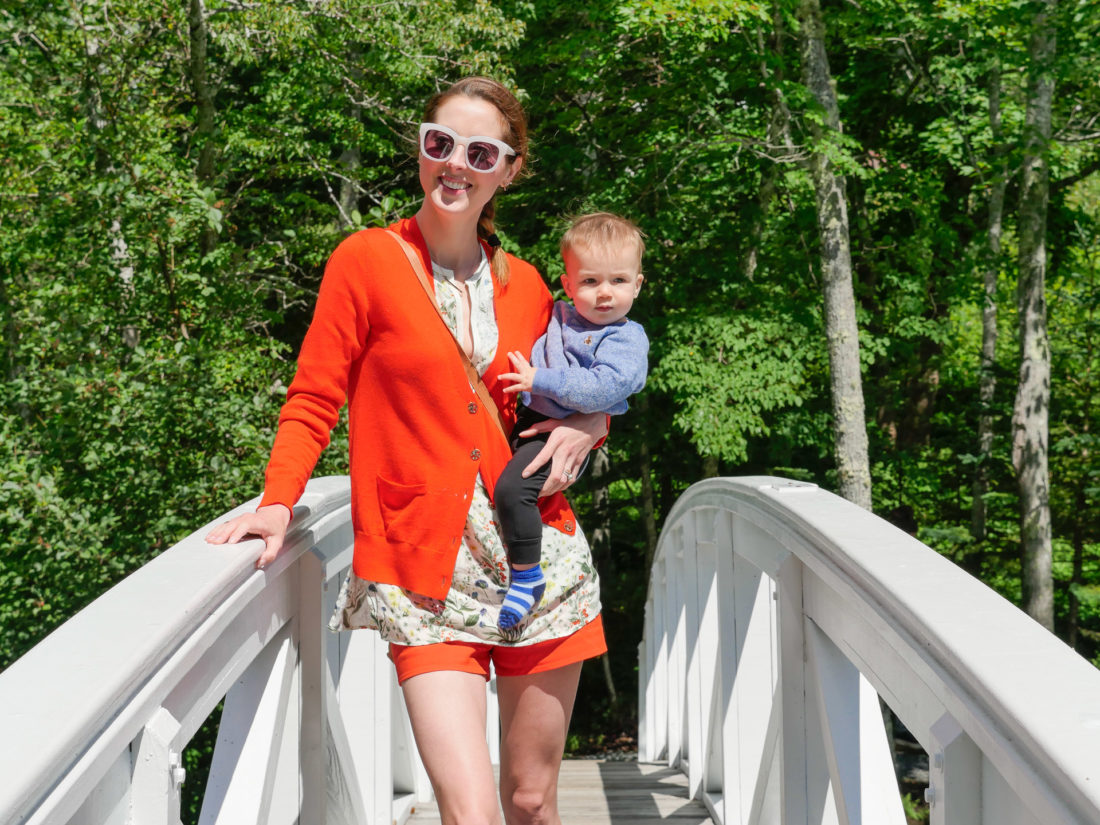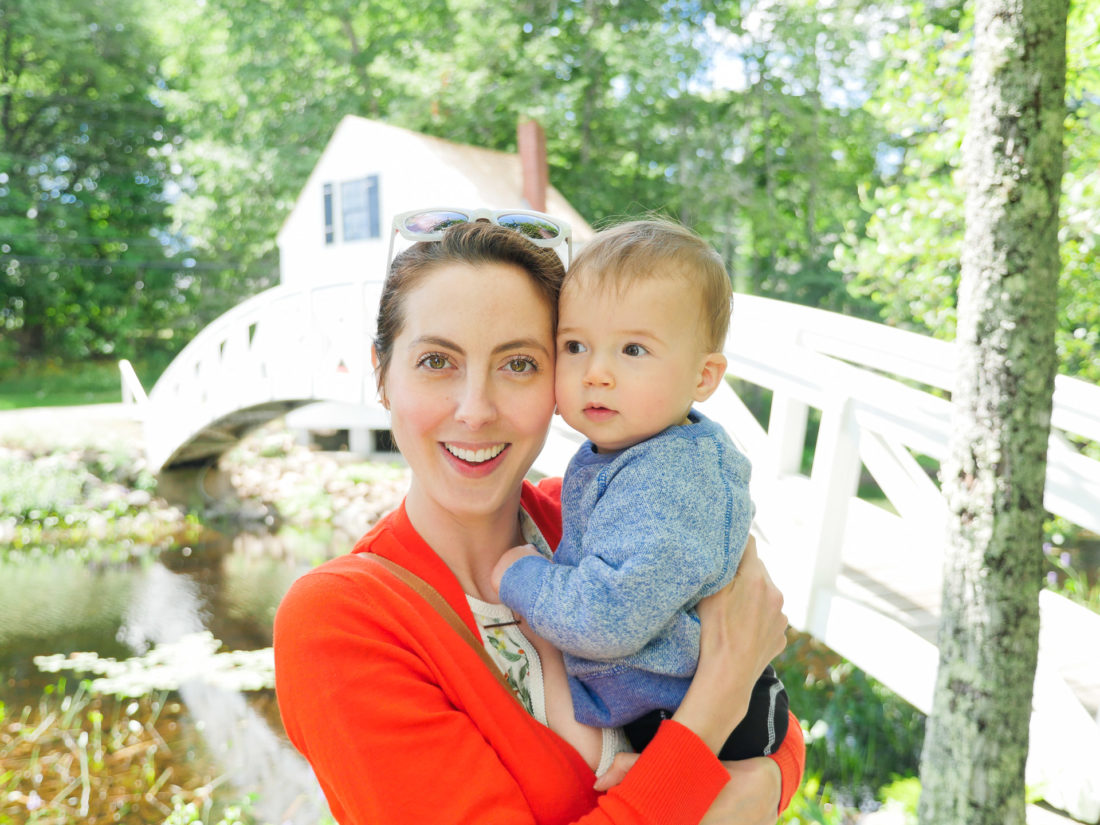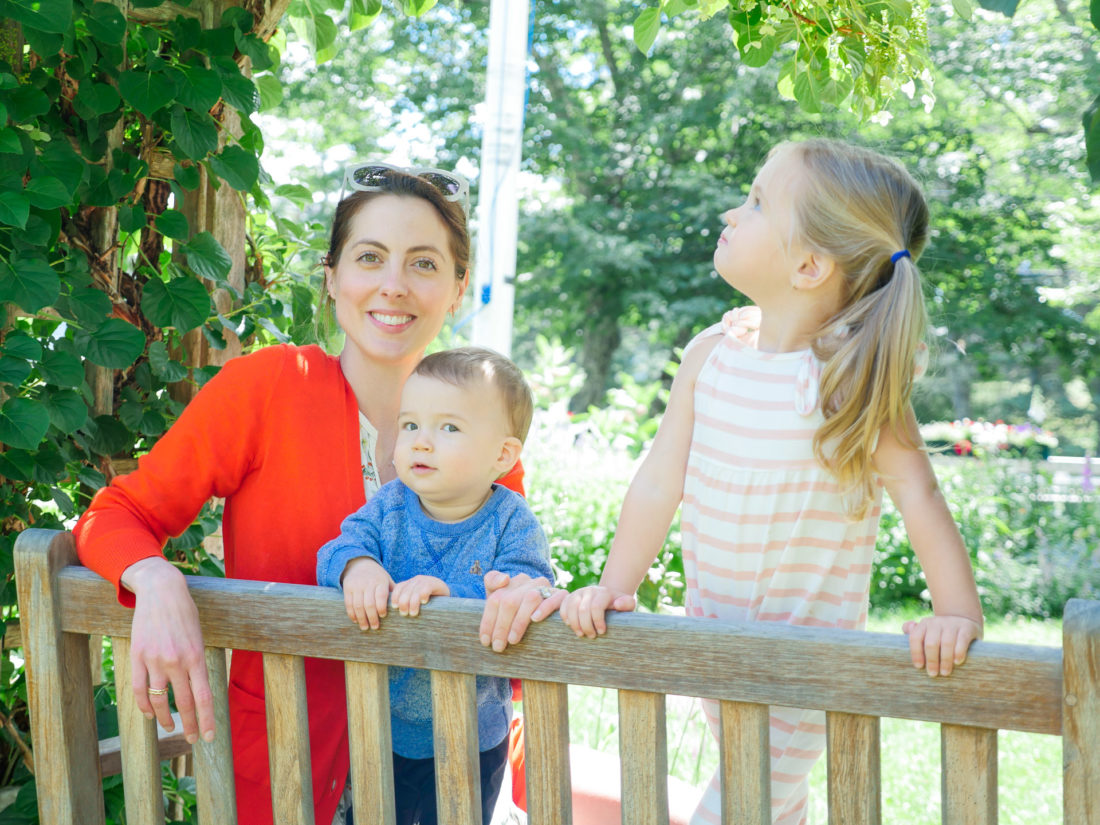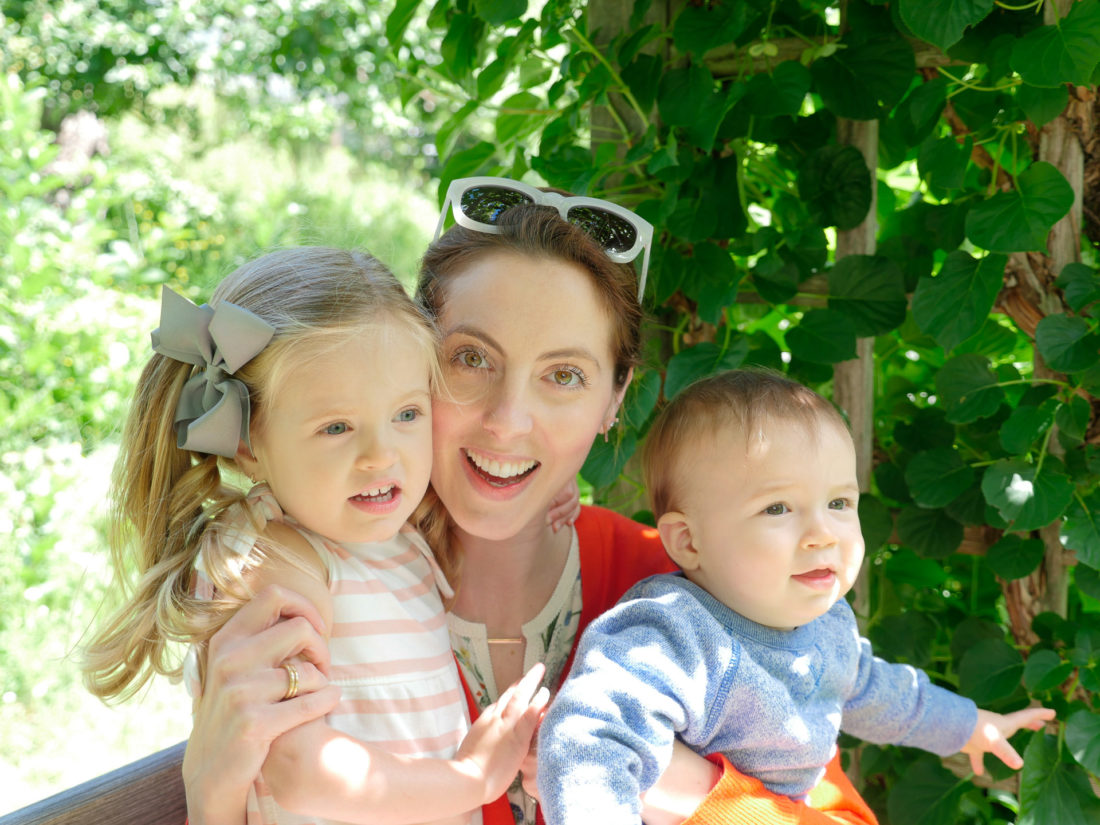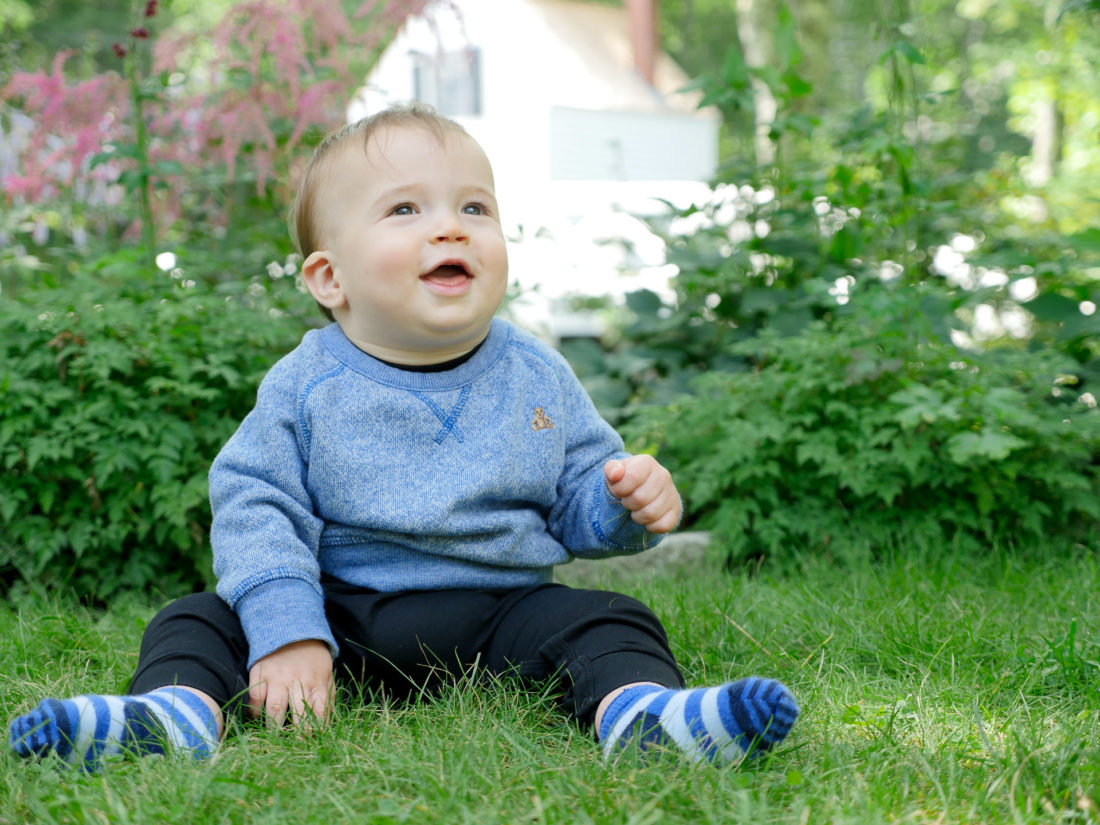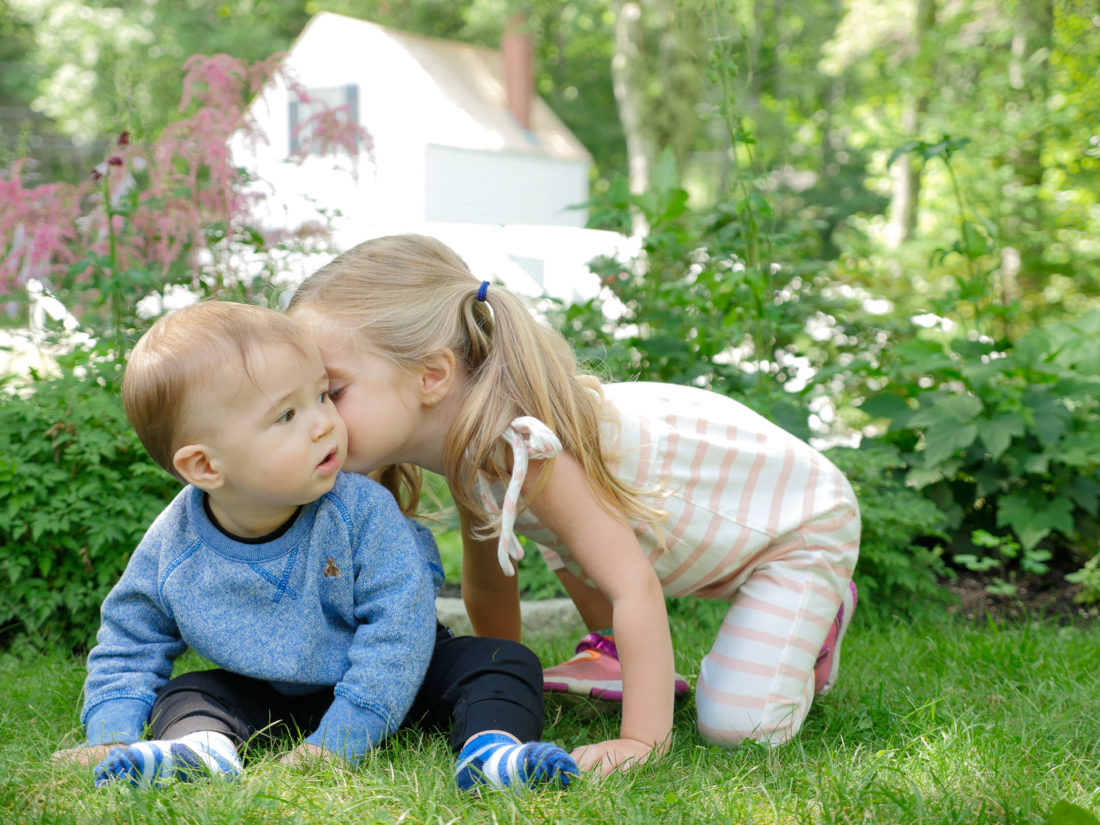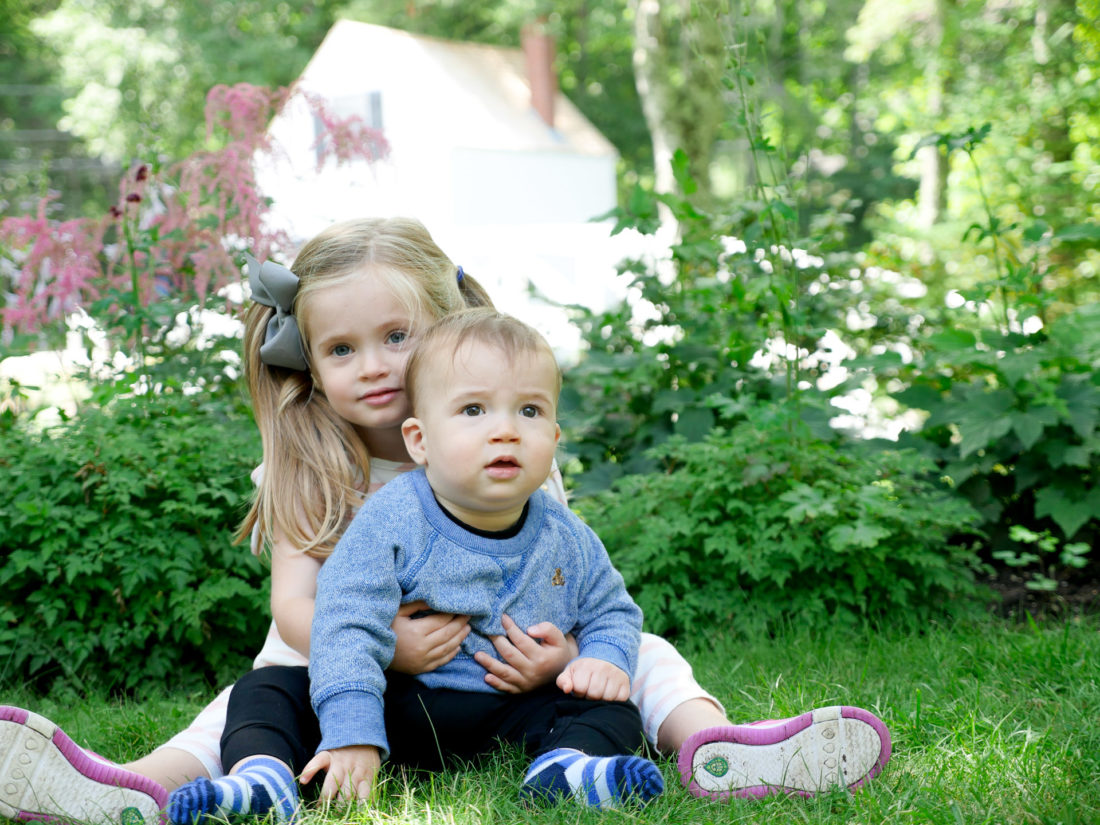 Bar Harbor is filled with farm stands and next-to-the-road dining and small businesses– but the one that stole our hearts was Beech Hill Farm.  They have a farm stand 5 days a week that is so fabulous, plus the farm itself is just magical! They are so sweet there, and were always game when Marlowe went around to explore.  Every year I pick up some canned goods and honeys to take home as a little souvenir of our trip.  My favorite this year was a jar of pickled fiddlehead ferns!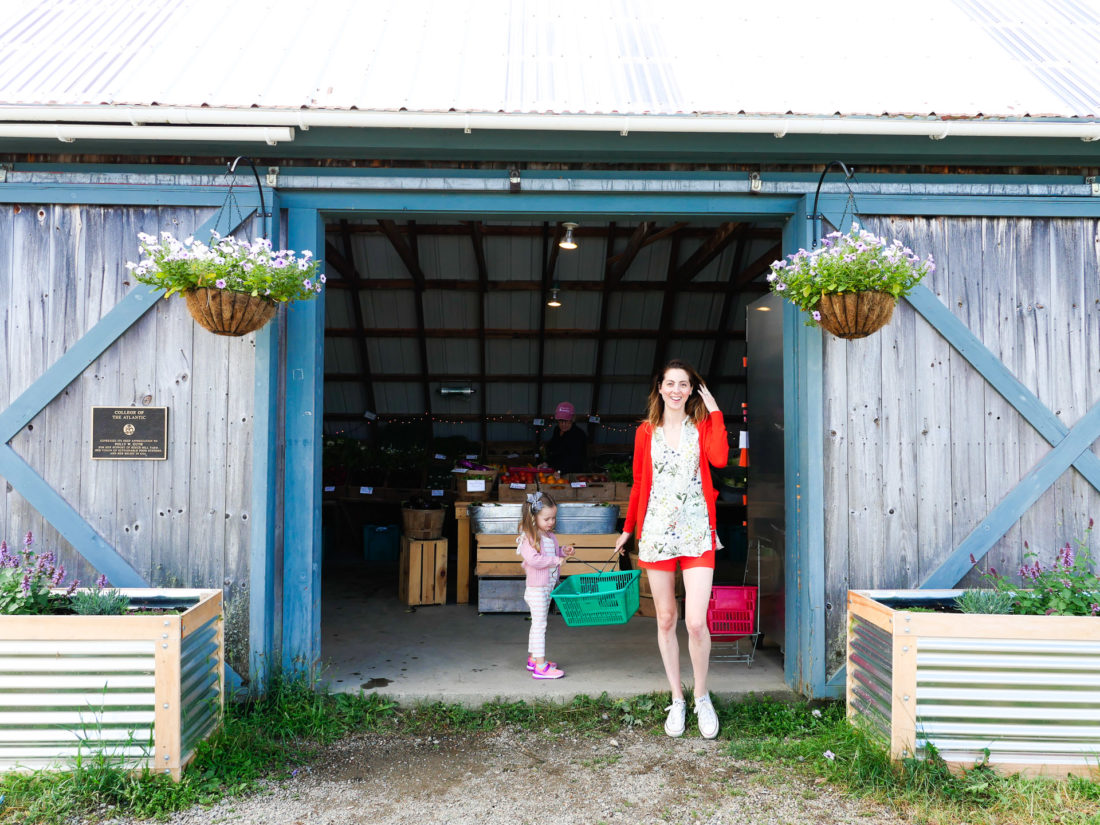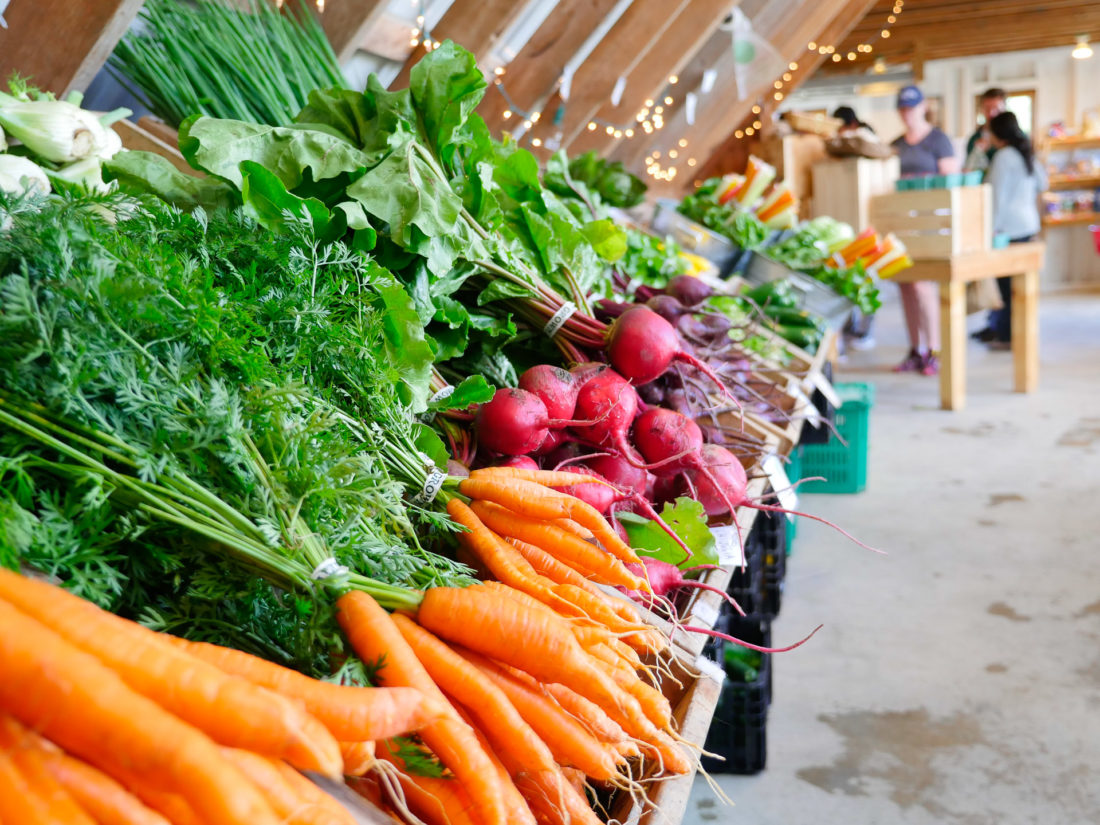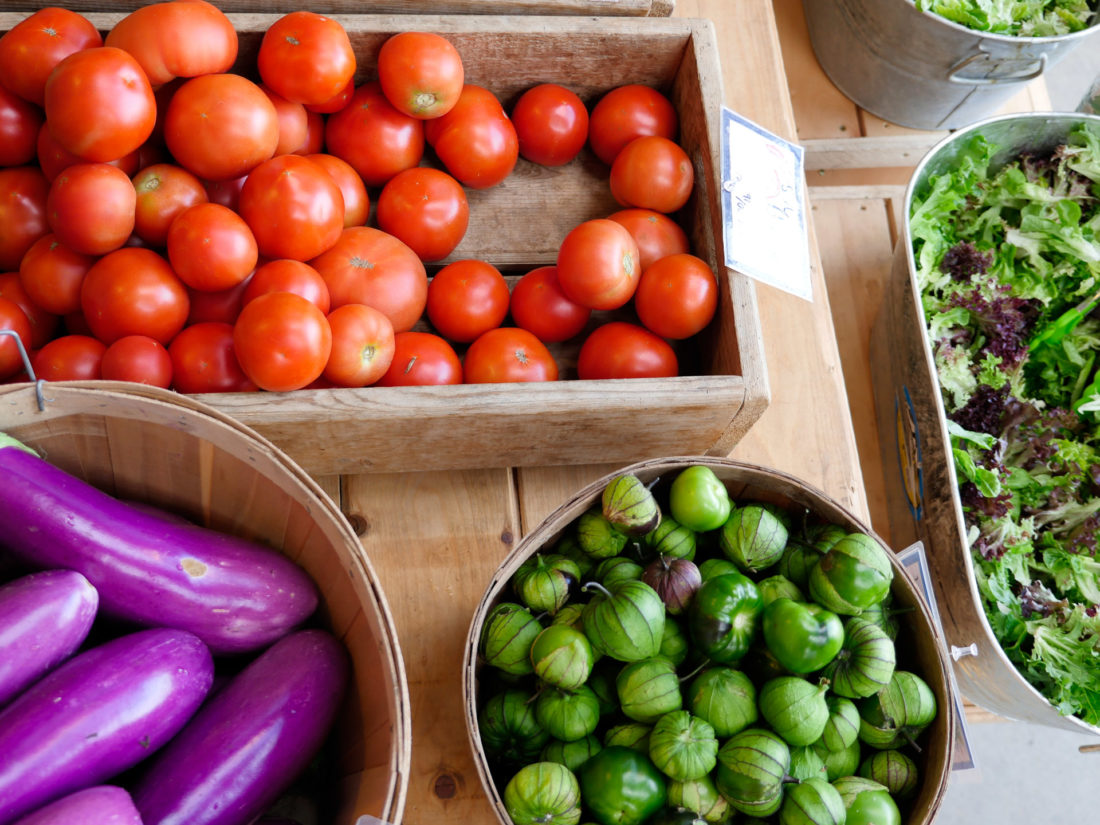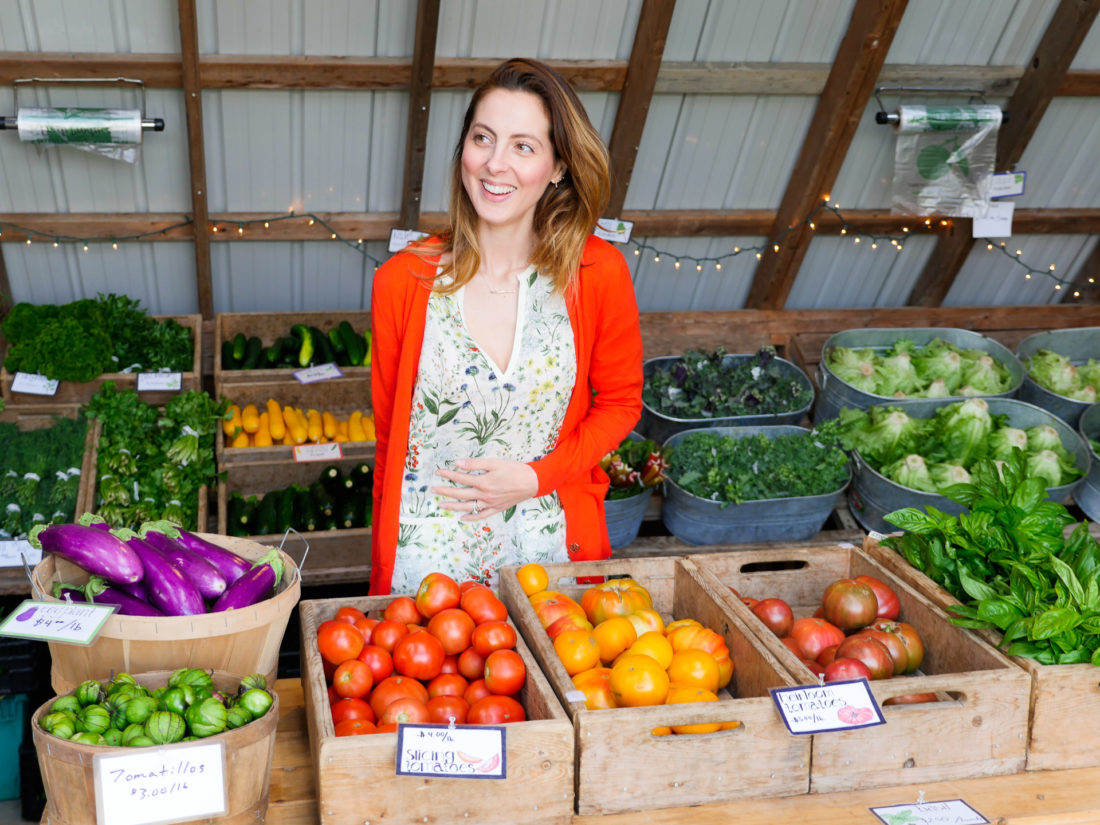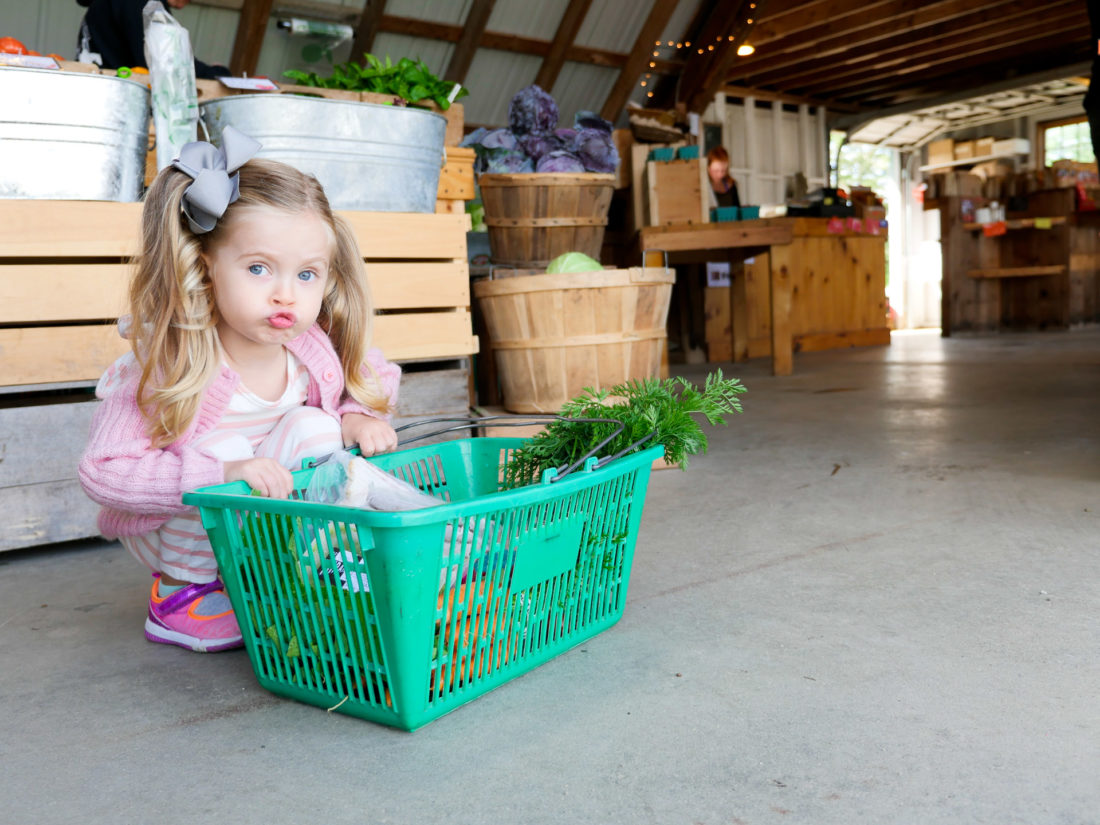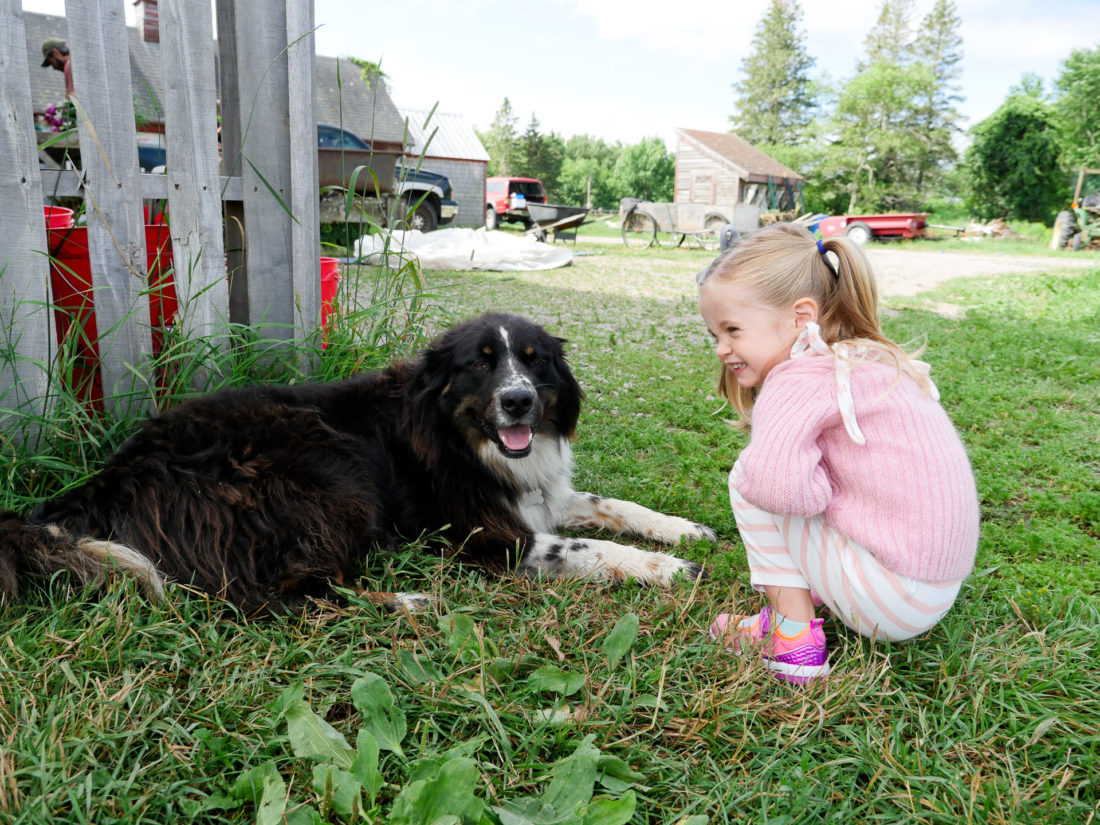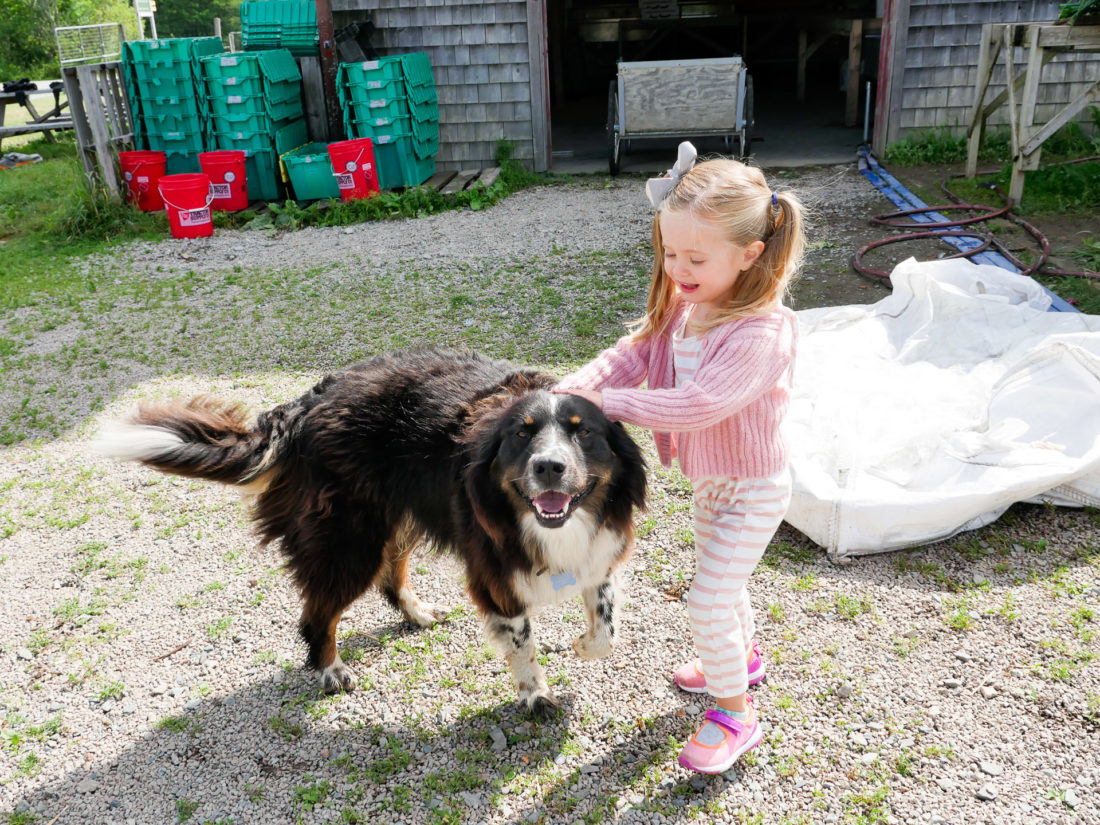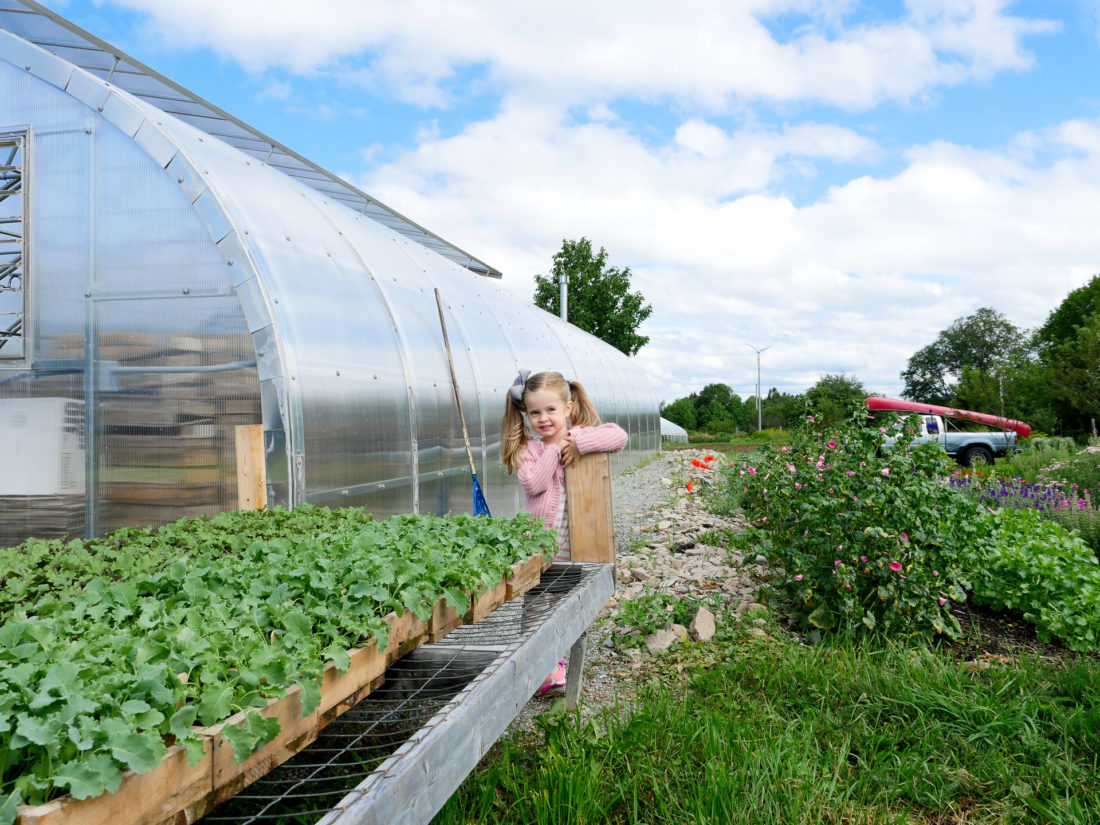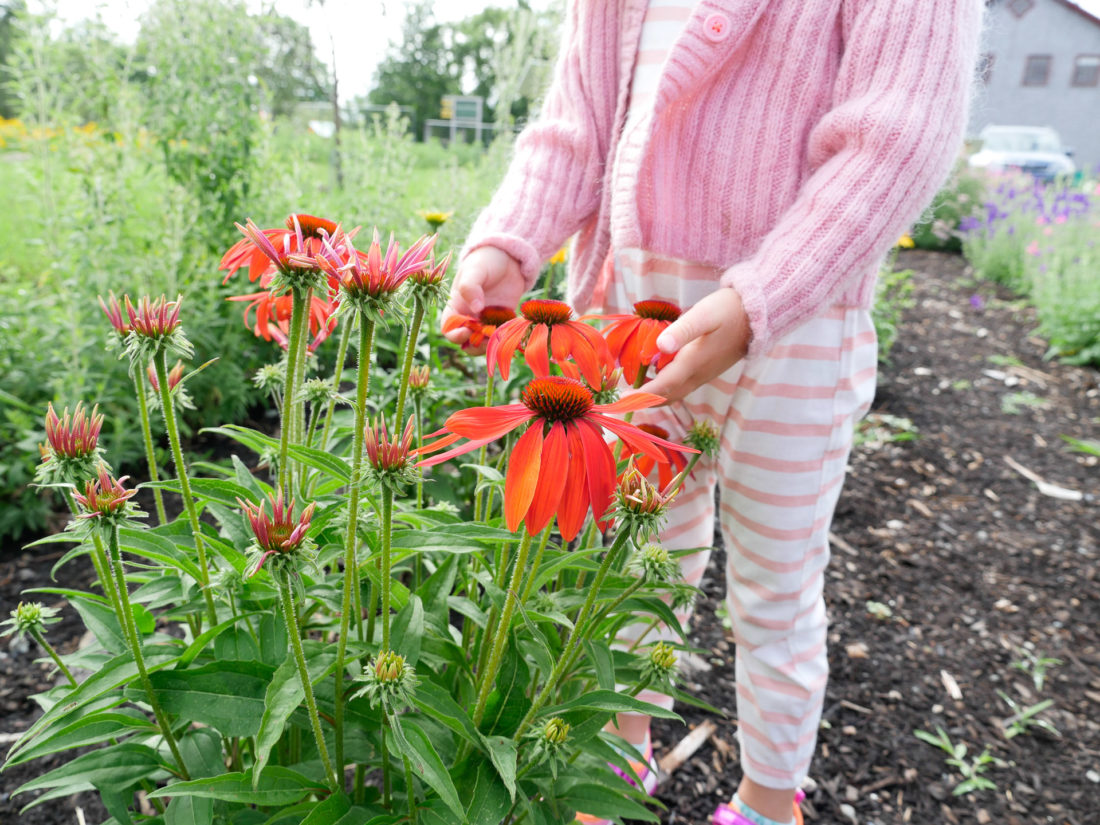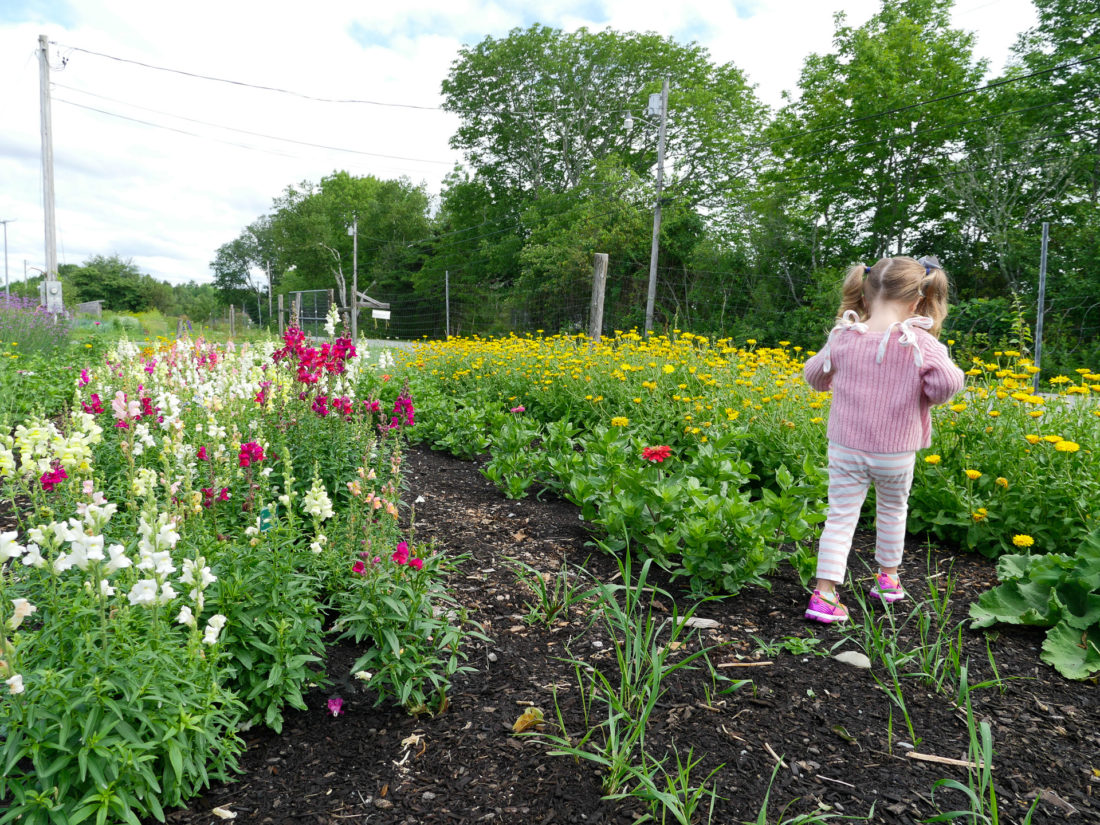 Generally, when we travel as a family our trips are all about the food! LOL.  We ate at some great places (stay tuned below for a list of my faves), a few of which have been in rotation since I was a little kid.  I'm a HUGE lobster fan– lobster rolls for sure, but full steamed Lobster dinners in particular.  Marlowe even tried a lobster roll for the first time this year! I don't think she's quite made the connection between the real, live lobsters that she loves petting and the food version though!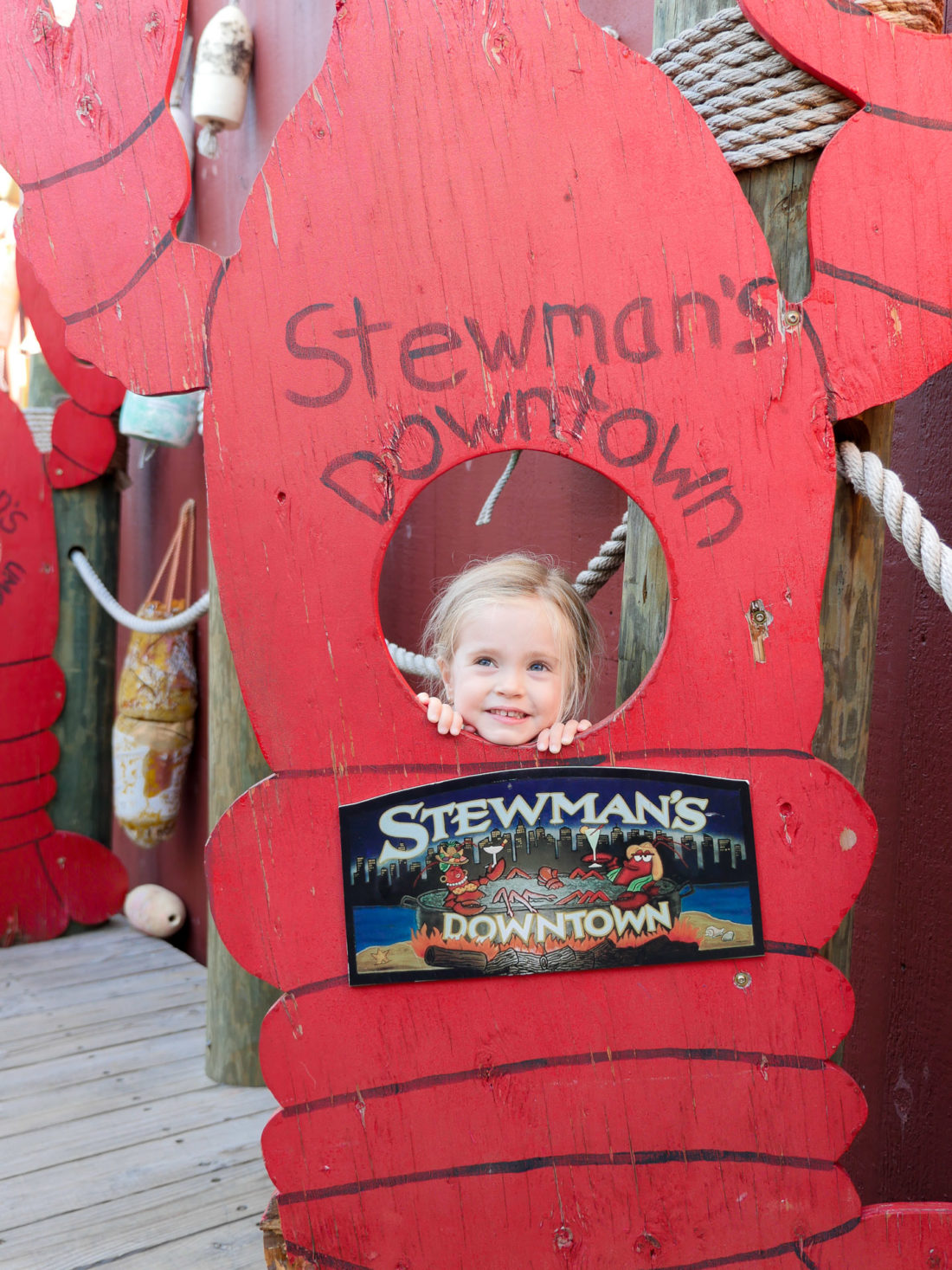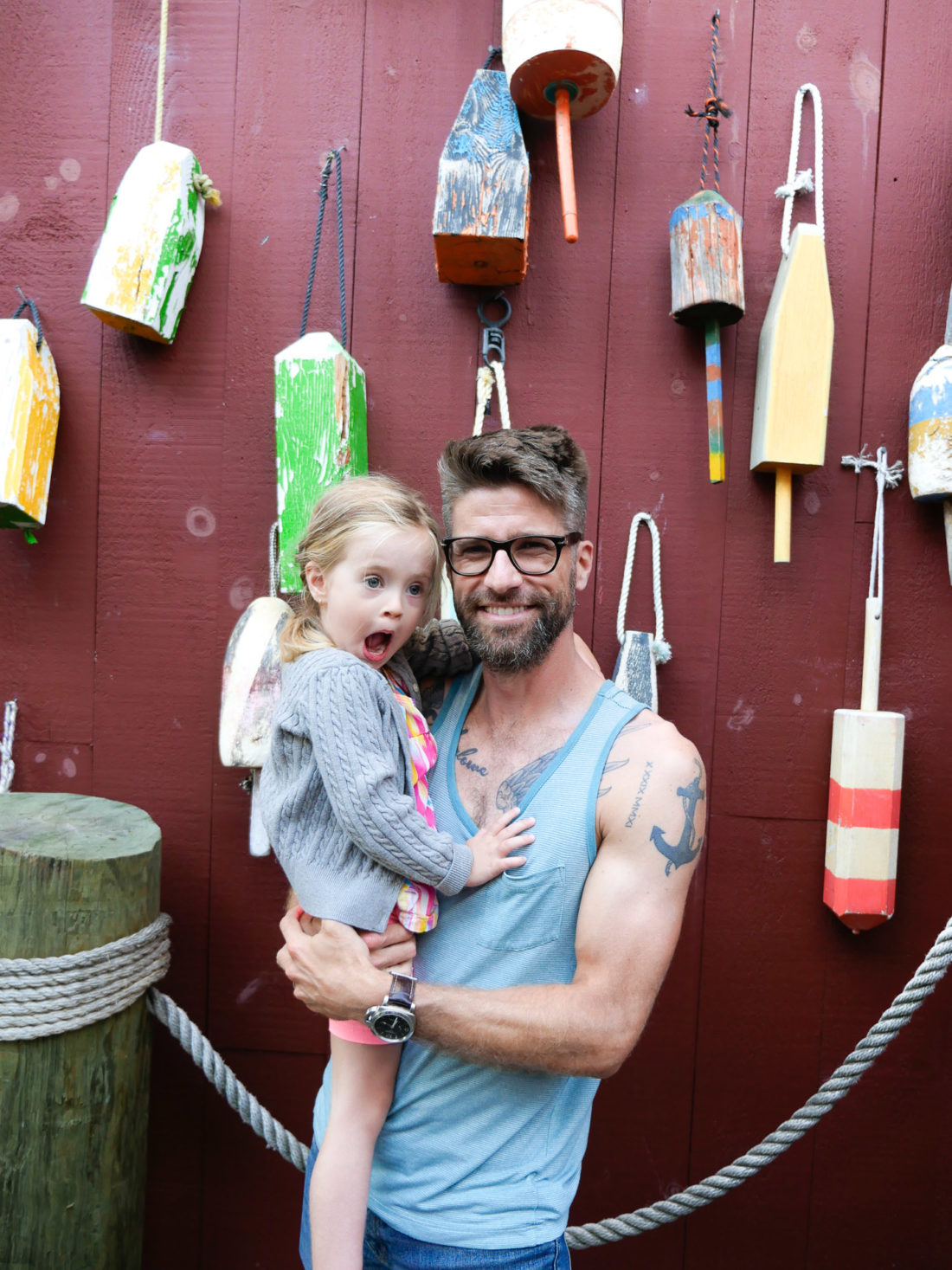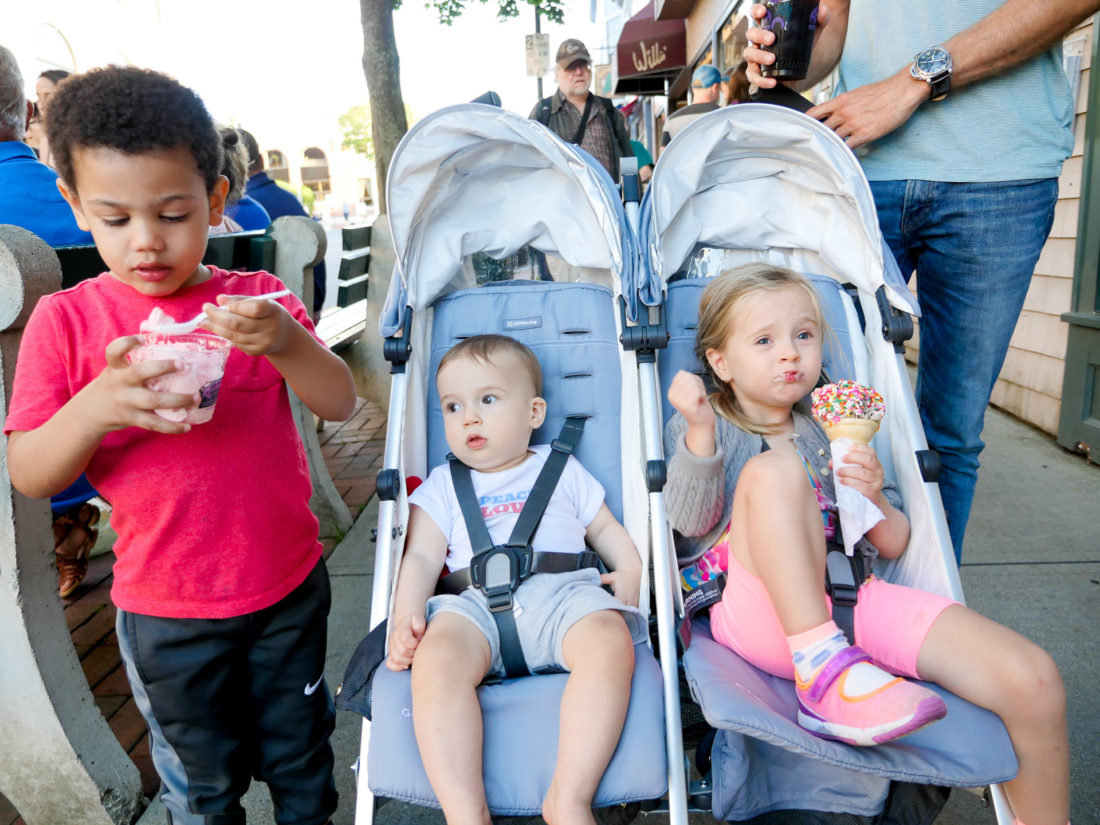 It seemed liked everywhere we went in the Bar Harbor area there was an opportunity to explore and learn.  One afternoon, it was drizzling all morning.  Finally at lunch time, we had enough of entertaining the kids in the house (my cousin was also visiting with his three year old) so we decided to go in to town to eat and get a change of scenery.  On the way, we suddenly started driving by a gorgeous and totally deserted beach! It was still dreary out but had stopped drizzling for a few moments.  I convinced Kyle to pull over and we all got out to explore.  I'm so glad we did because it turned out to be one of my favorite moments of the trip! We found so many cool tidal pools, and could show and teach the kids about different fish and animals.  Marlowe loved finding things to toss in the pools, of course.  The girl loves a splash! LOL.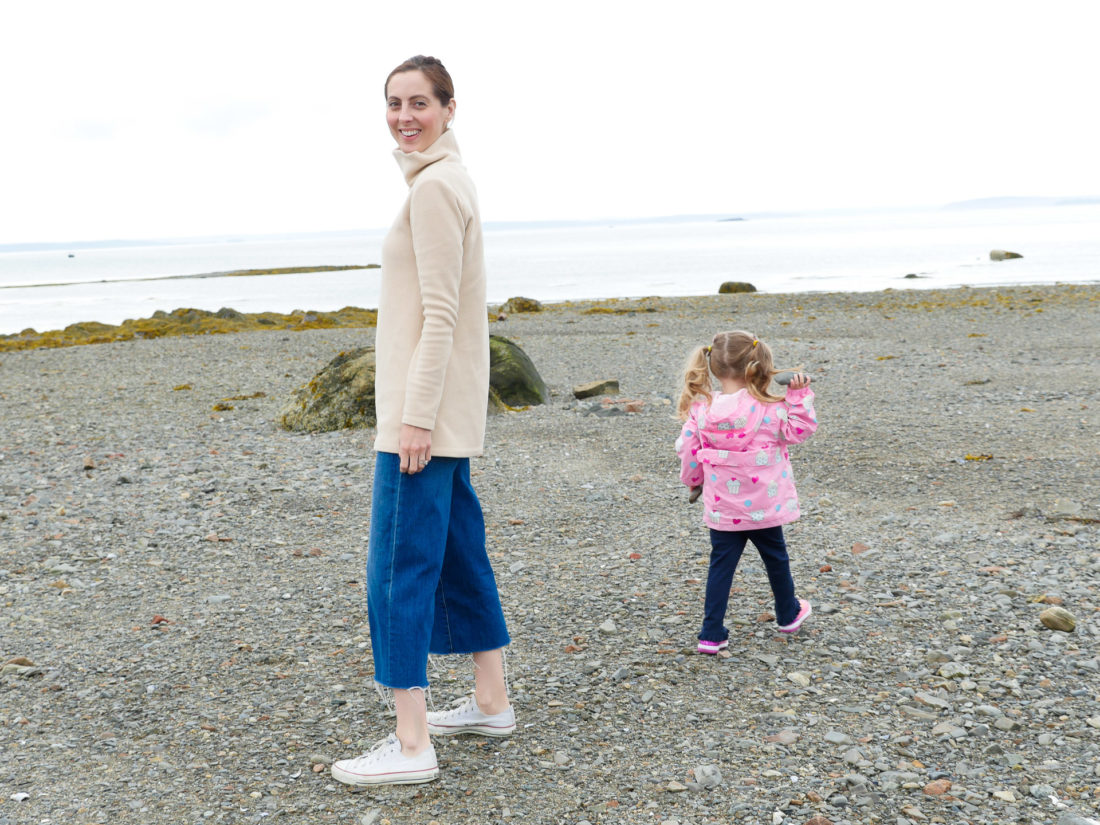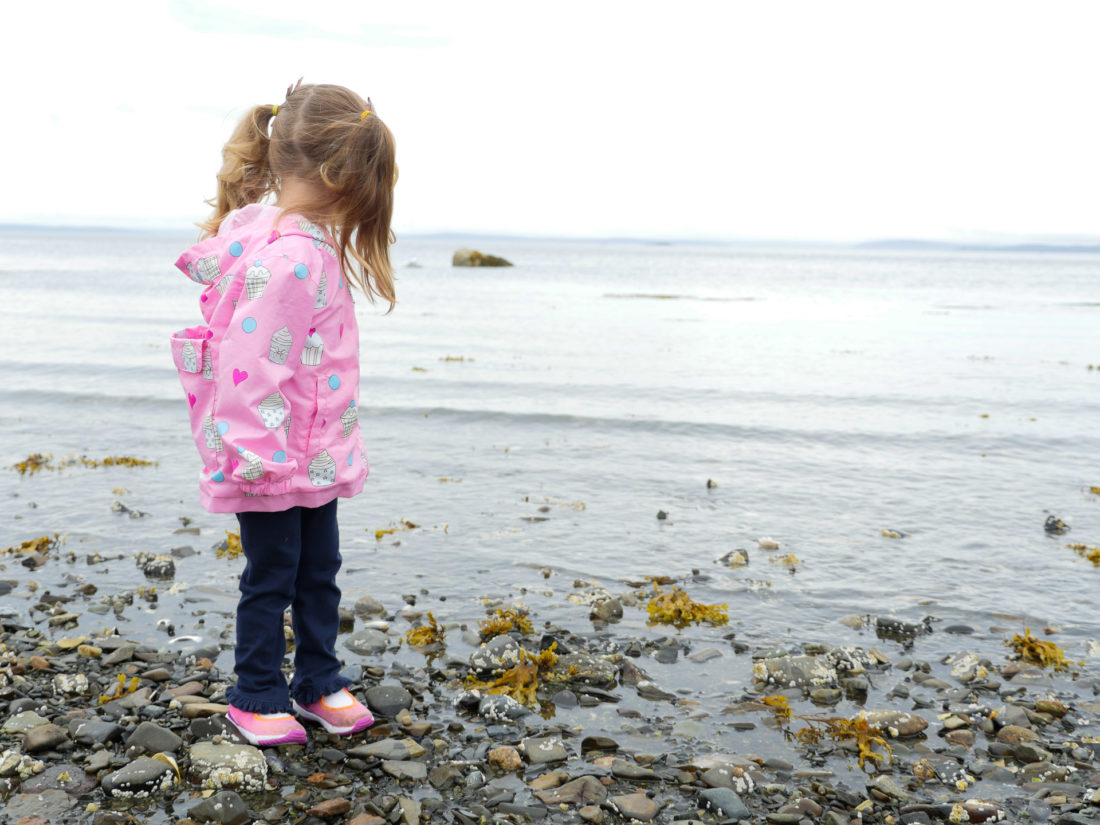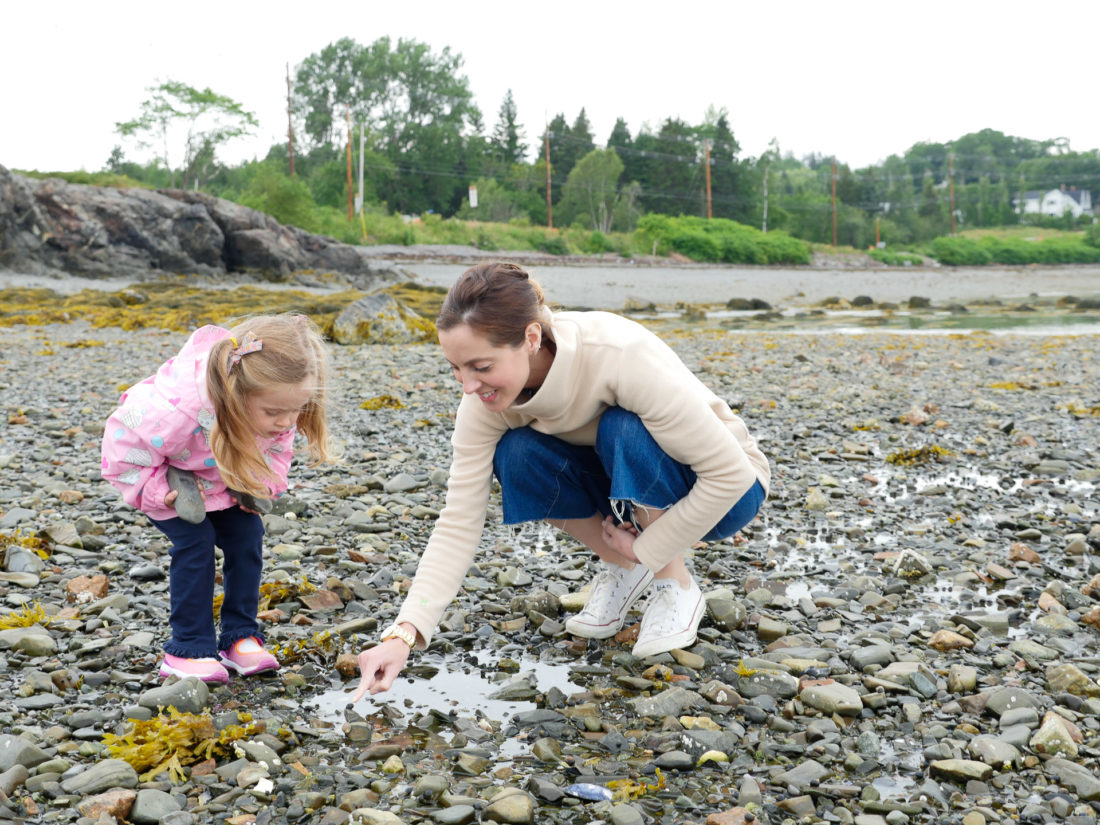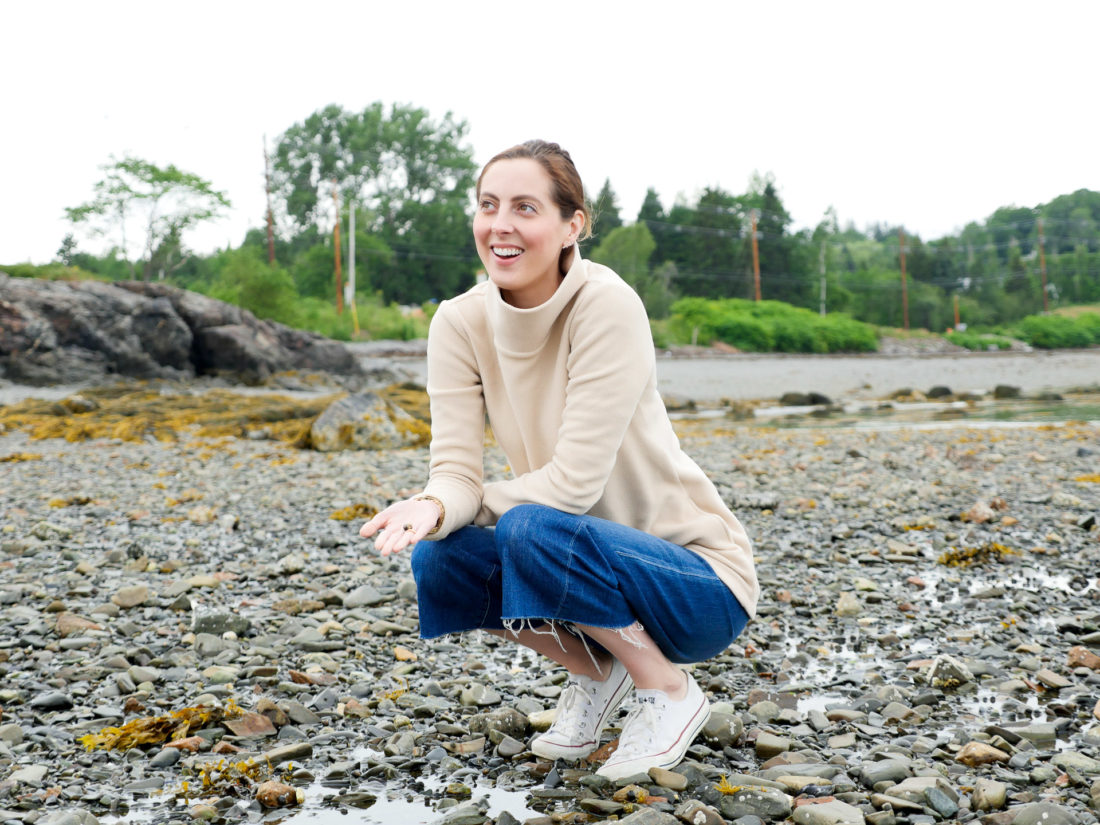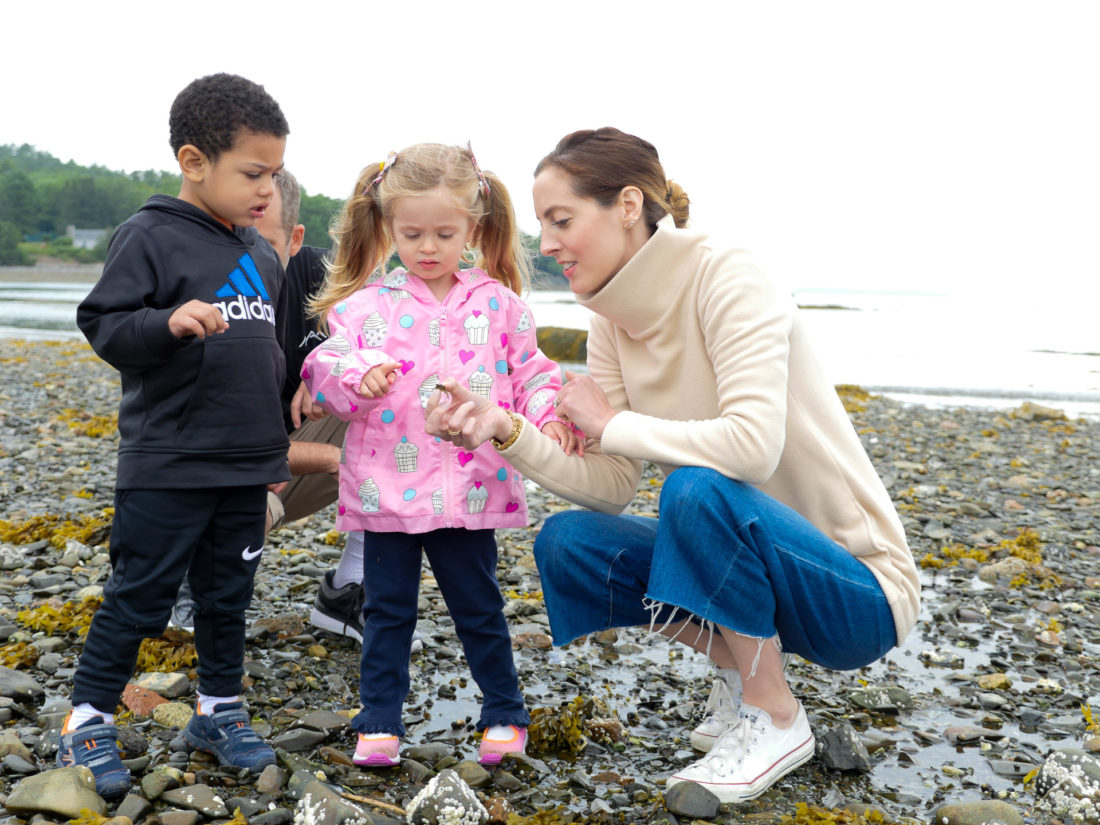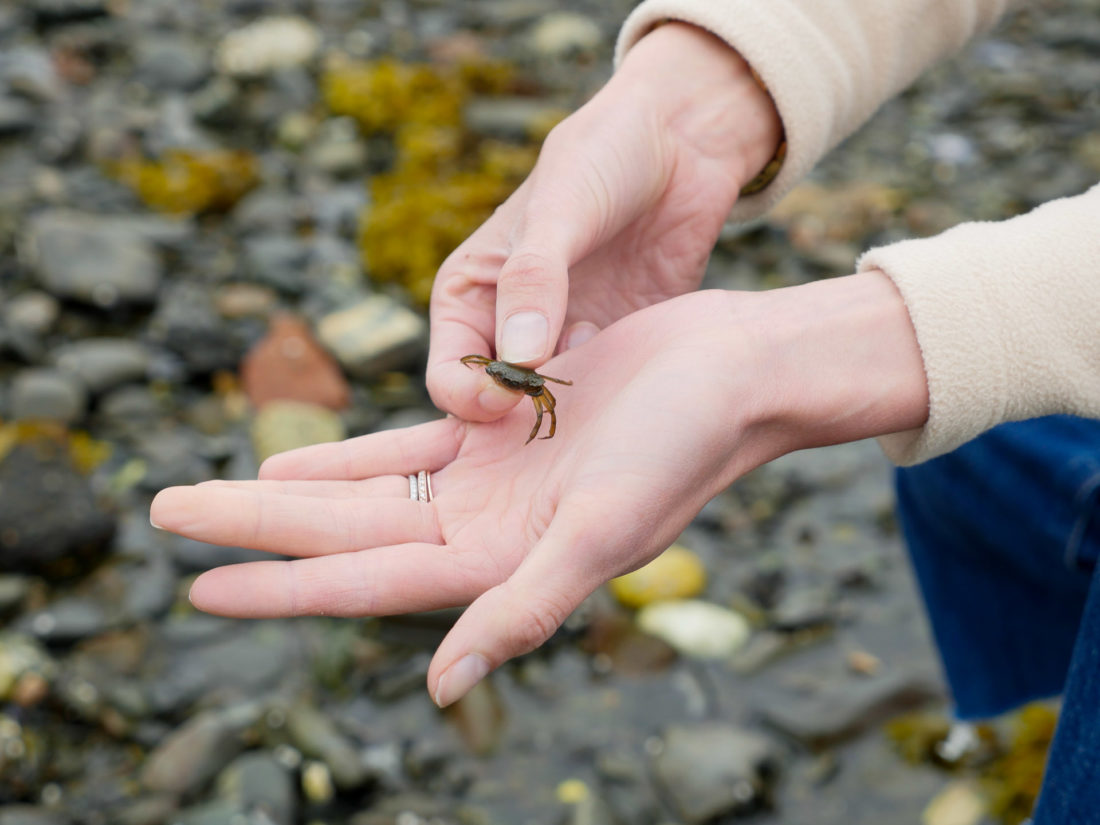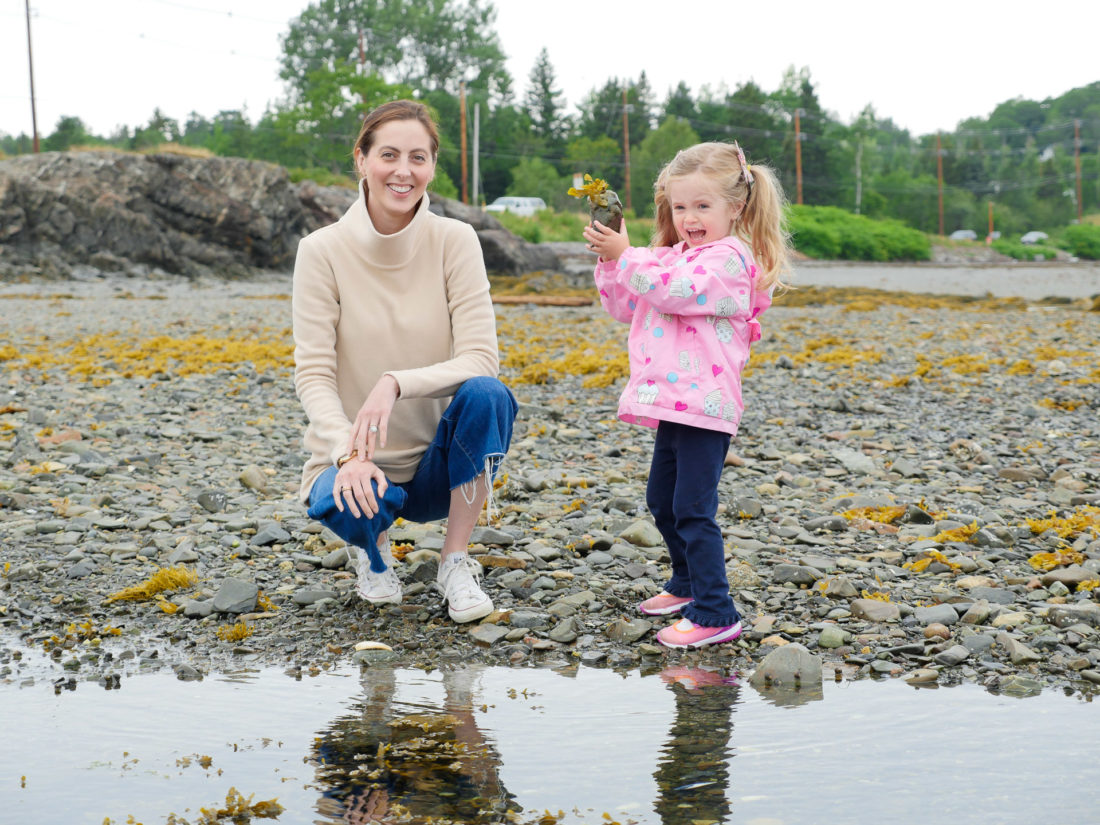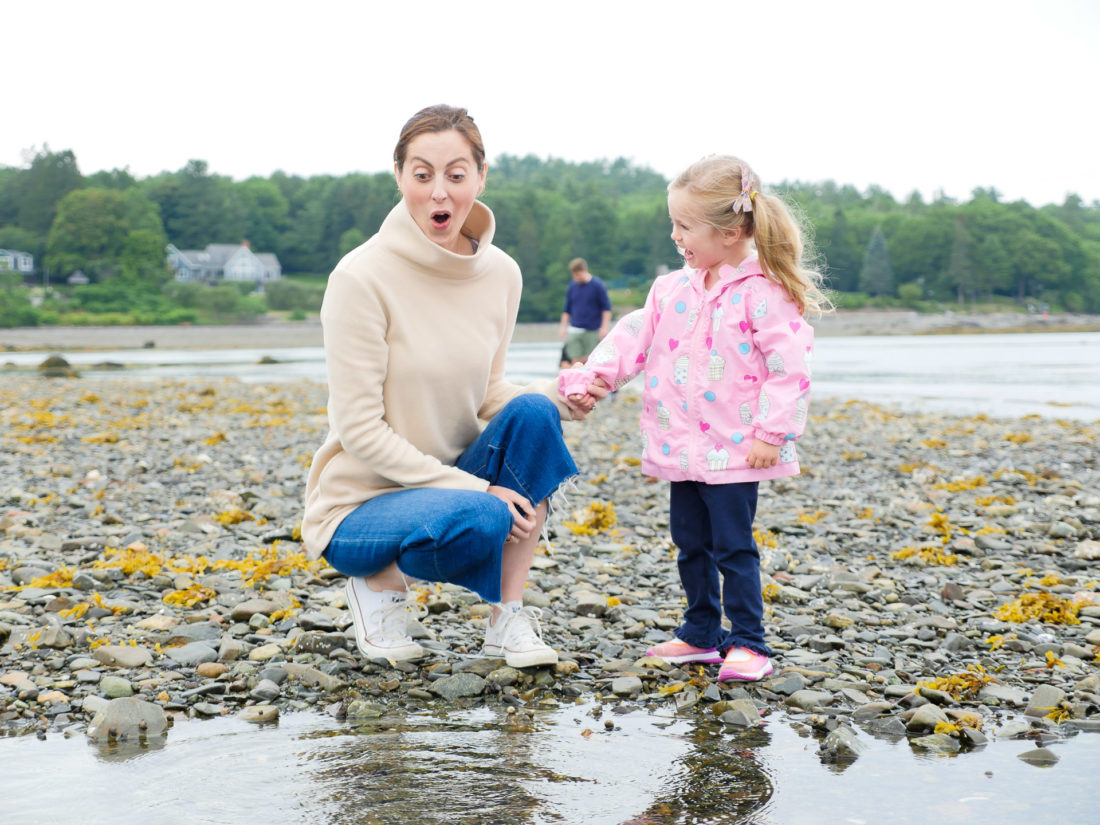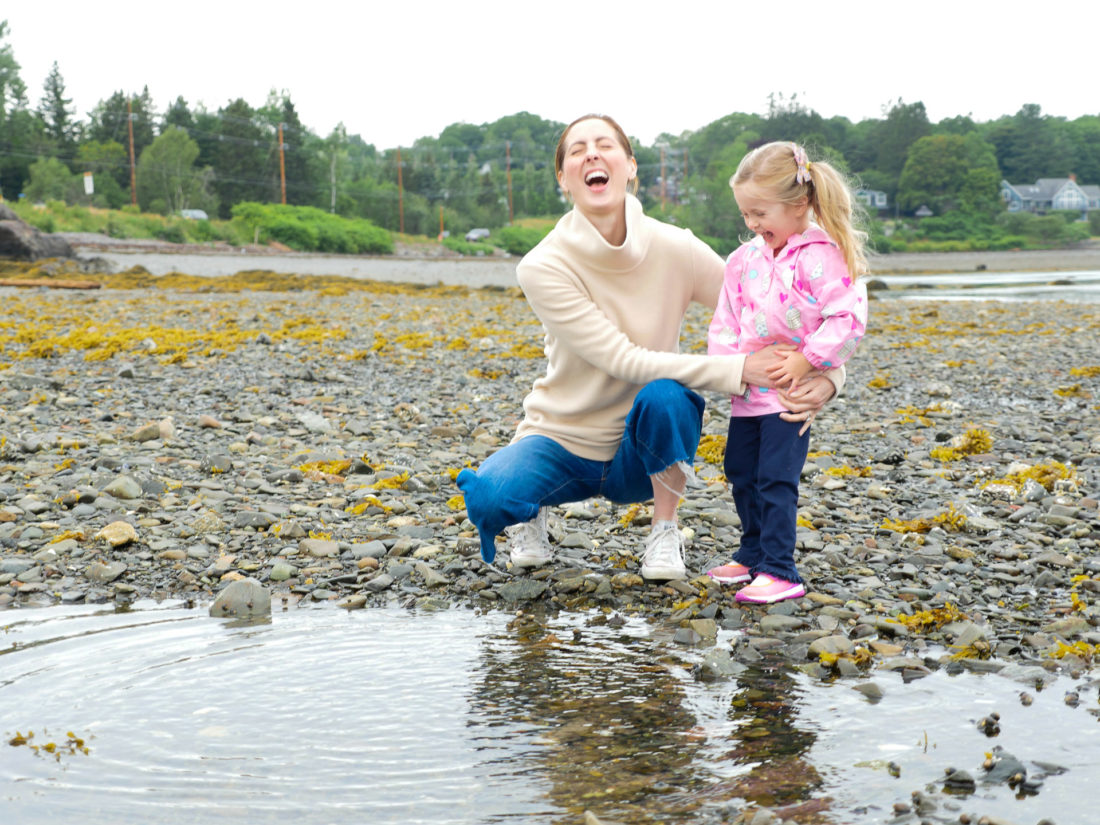 Overall, the trip was really regenerative.  I think we all needed a bit of time away from work and technology to just be together and connect with our environment.  Since I've become a Mom, I've found that my favorite trips are the ones where it feels ok to move at a slower pace and really allow our moods to dictate what we feel like doing.  I love Maine for this because there are so many ways to explore the area, and when you just get outside you end up being so entertained.  It's nice to breathe in some truly fresh air every once in a while, too! While traveling with kids is always exhausting no matter what (helloooo), I'm so glad we have been continuing my family tradition year after year.  The picture of Kyle and Lowie in front of the buoy wall is an exact replica of one we took last year (see the album here), and I can't wait to create even more photographic markers as the years go on. It's crazy to see how much bigger she is in just 12 short months, and I can't even imagine where Major will be developmentally by next Summer! Paddling on a paddle board? LOL.  We will see you next year, Bar Harbor!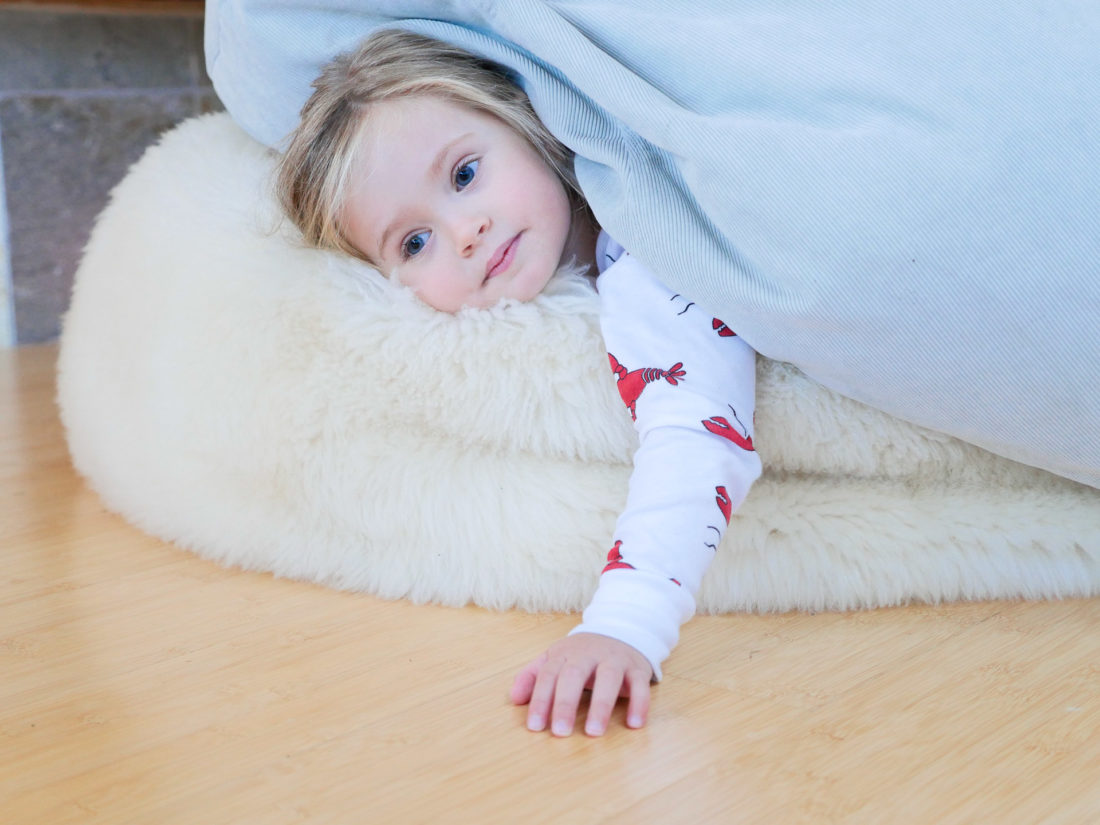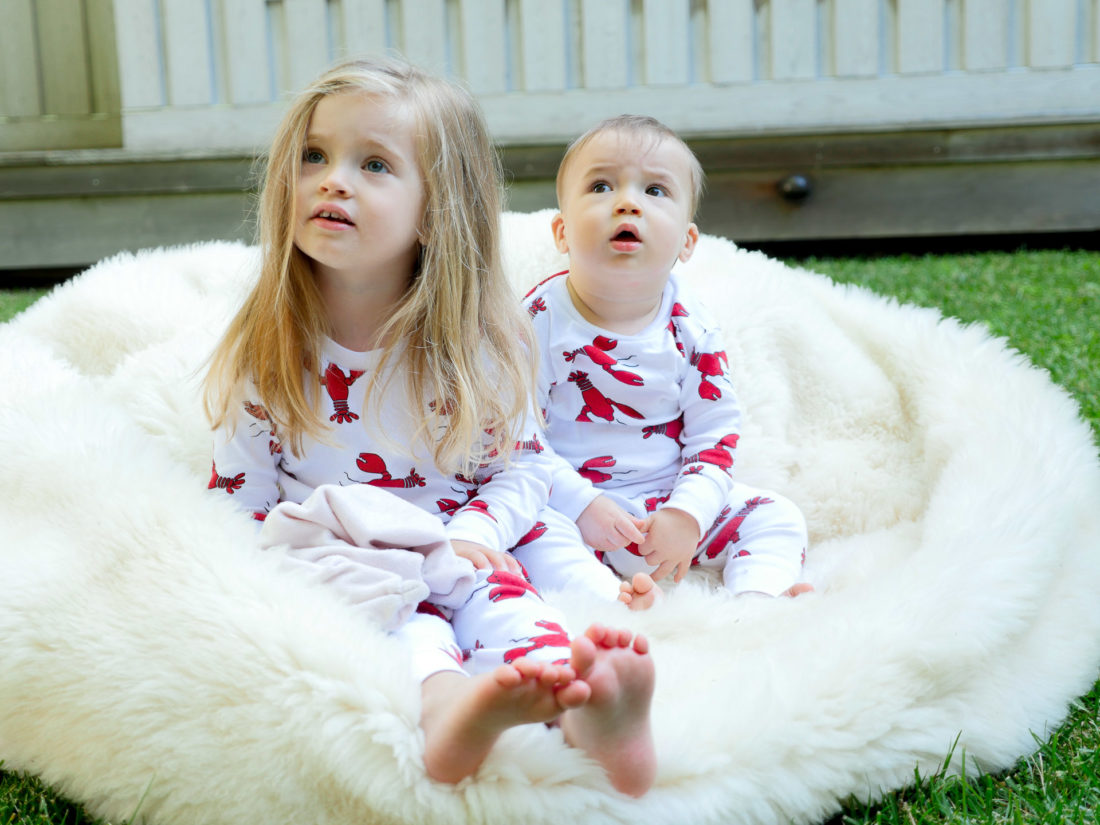 My favorite food…
Beech Hill Farm
Stewman's Downtown
Thurston's Lobster Pound
Blaze
Havana
Mount Desert Ice Cream
Isleford Dock Restaurant & Gallery
My favorite shops…
Fair Trade Winds
Cool As A Moose
Spruce + Gussy
The Chocolate Moose
Save
Save