The following content may contain affiliate links. When you click and shop the links, we receive a commission.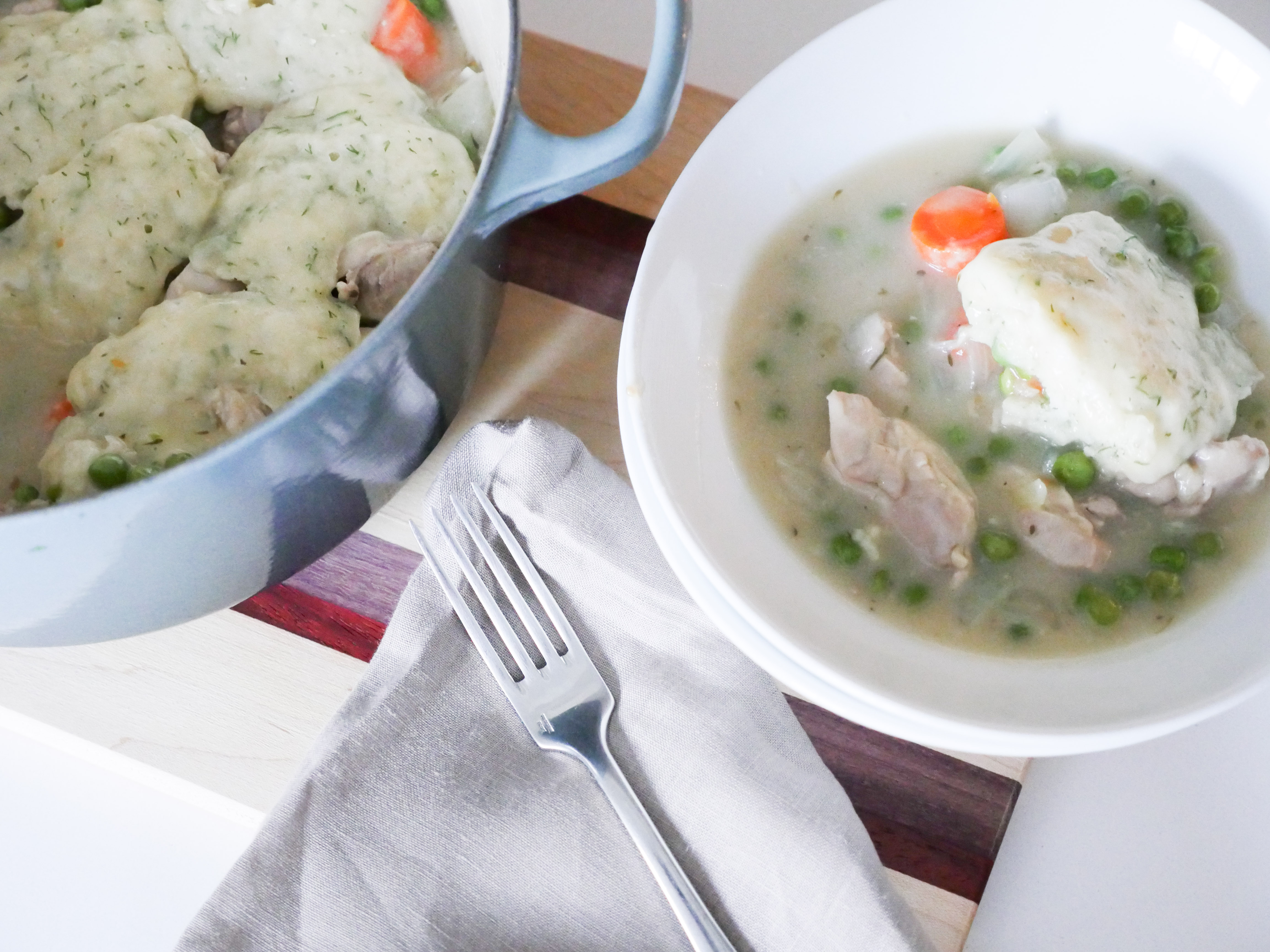 This chilly weather has had me craving some tried and true Comfort Food.  And what screams Comfort Food more than some good old fashioned southern Chicken and Dumplings?! One pot meals are kind of my go-to: a little effort at the beginning and then you just leave it alone.  And ONE pot to clean? What could be easier than that.  Judging from Marlowe's reaction to this recipe, I have quite a few pots of Chicken and Dumplings to clean in my future…
I had never made Chicken and Dumplings before, so I called on my Homegirl, Martha Stewart.  She has this recipe, which turned out great! (hilarious side note: if you click on recipe link, you will see that she and I cooked this dish in the EXACT same Dutch Oven.  Magical powers, much?) Here are some photos of the process, so you can follow along visually, too! I subbed in Earth Balance for butter, and goat milk for regular milk.  For all you cow dairy allergies out there, these substitutions didn't affect a thing.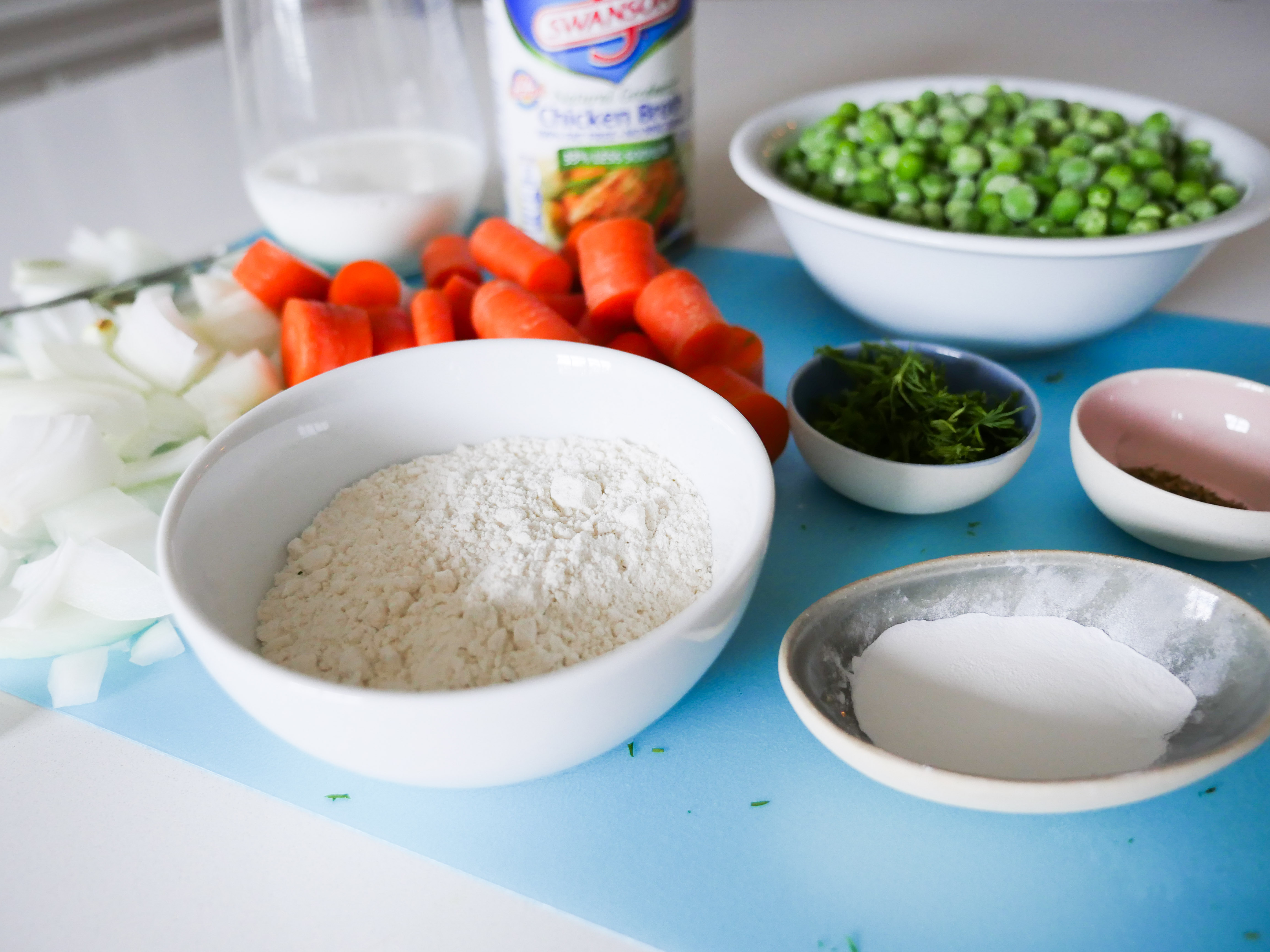 Do you love Chicken and Dumplings? What are some of your favorite comfort foods?? Let me know in the comments below!!
xoxo
EAM