The following content may contain affiliate links. When you click and shop the links, we receive a commission.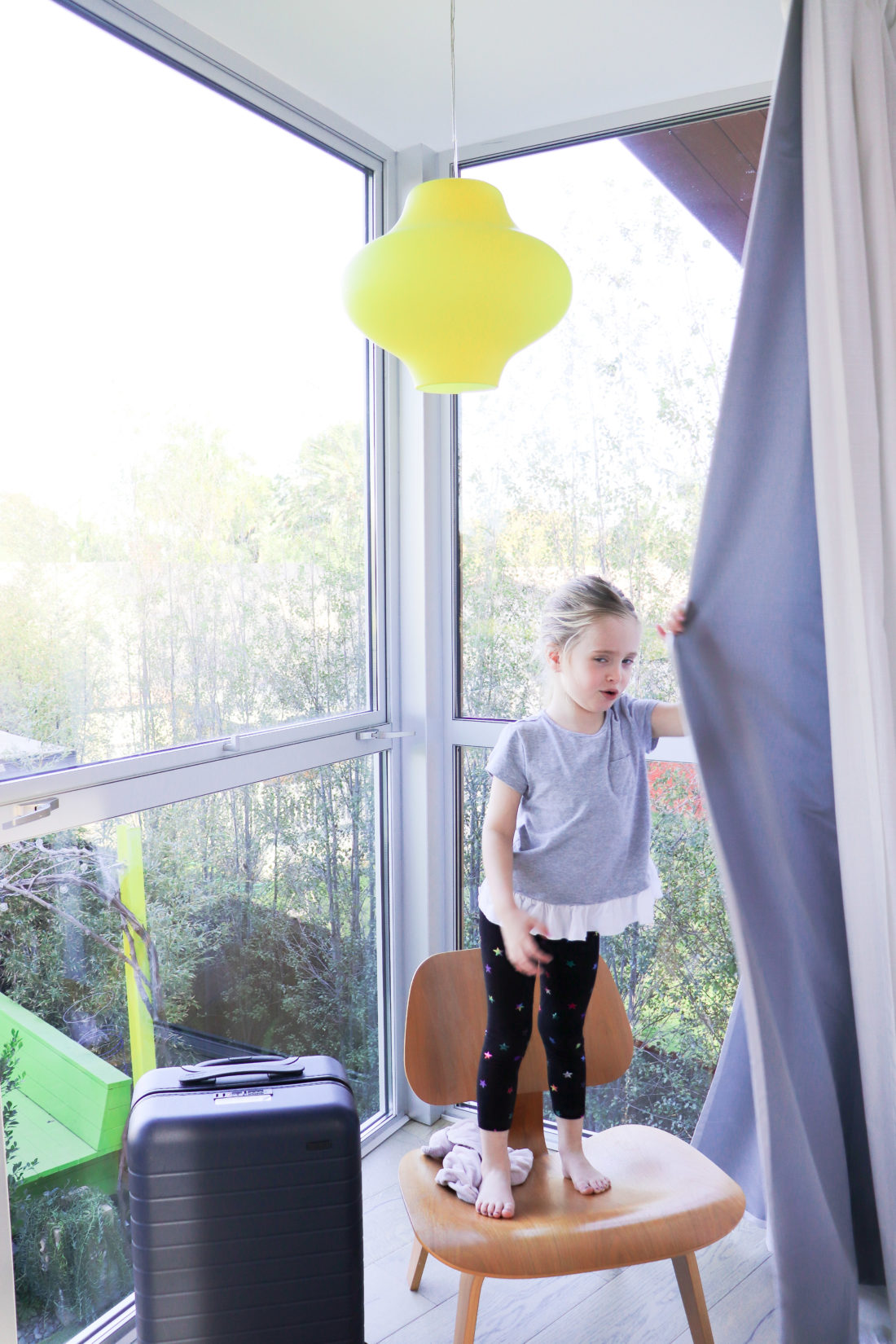 When we were flying out to Los Angeles with the kids, I was reminded of the blog post I wrote about traveling with a baby a few years ago– and the fact that I haven't updated it since! I realized that as great as those tips were, traveling with toddler-aged kids is a whole other animal. And I've done a lot of it the past few years! I've figured out some great tips and tricks along the way that I thought I would share with all you parents out there. Most importantly, remember that traveling with kids is HARD and that nobody wins an award for doing it seamlessly. You just have to get from point A to point B in once piece, it doesn't have to be graceful!
Use Individual Backpacks
Whether you're traveling with one toddler or multiple, it really helps to pack a tiny backpack that they can be responsible for. I put each child's essentials in his/her backpack, as well as a few surprise little dollar store toys they haven't seen before. Each backpack contains: 1 lovey, 1 water bottle, 1 snack, 2-3 little toys, 2 sheets of paper, 1 pen, 1 small book.
Pack Their Suitcase With Packing Cubes
I've spoken about my love for packing cubes before, but they are a must when packing children, especially if you pack multiple children in one suitcase like I do! Normally I divide the packing cubes as follows: 1 for Major's clothes, 1 for Marlowe's clothes, 1 for both of the kids' pajamas and swimwear, 1 for sweaters/outerwear, 1 for Toys & books, 1 for Loveys, 1 extra for dirty laundry.

Bring Along Comforts From Home
Whenever we travel, I always pack a few things that I know my kids love, and that remind them of home. I gather a few toys (no stuffies, mostly packable small ones. Magnatiles are great for this!) and about 5-8 lightweight books and pack them in the suitcase. They're always so happy to see some of their own toys when I unpack at our final destination, and it keeps us from buying cheap unnecessary toys while traveling.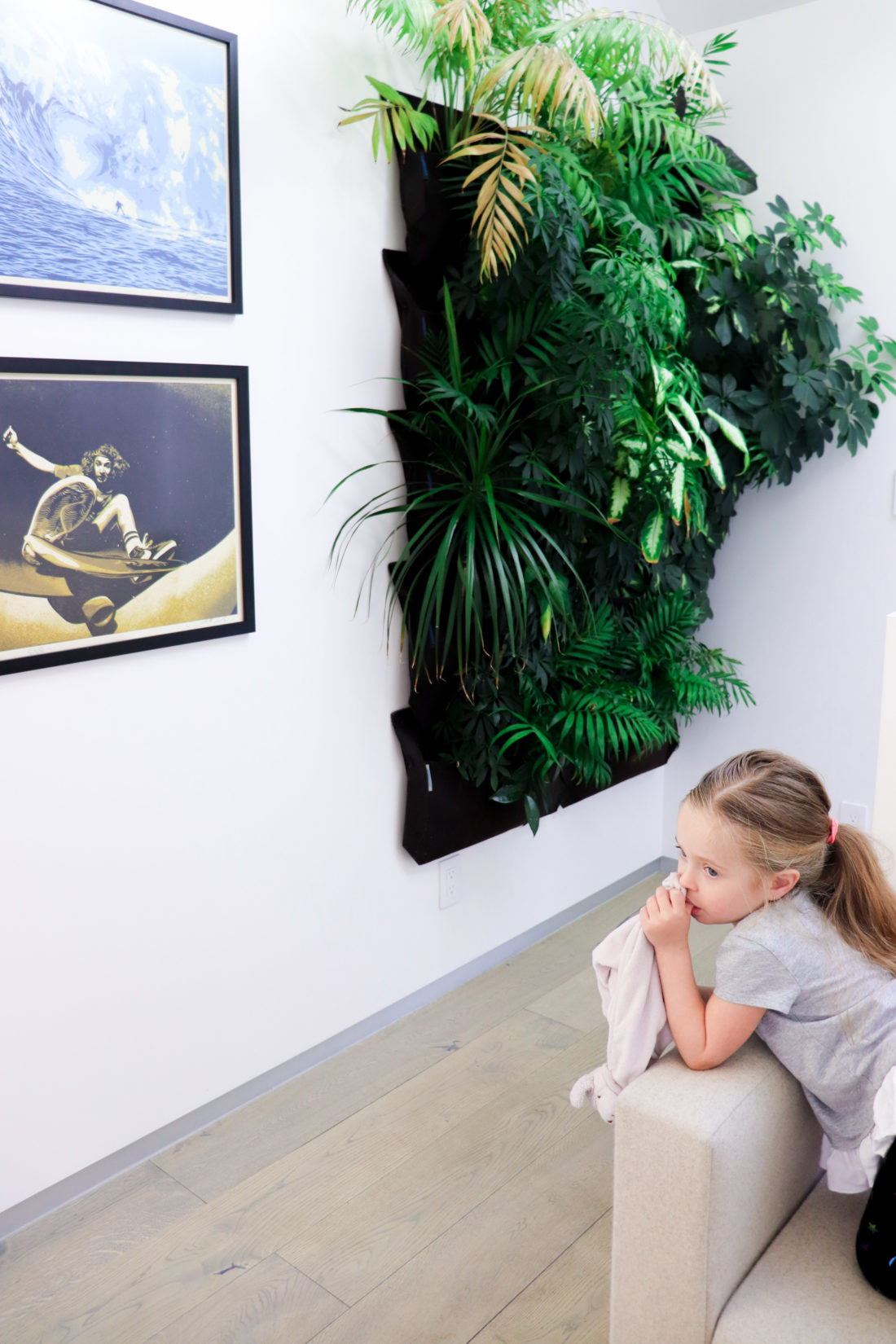 Bring Along A Strategically Packed Carry On
I never travel with my kids without an "emergency" carry on roller suitcase. I've been with the kids traveling when the airline has lost our suitcase for a day or two and it was a total disaster, mostly because I had all of the kids' comfort objects and necessary sleep items in the suitcase! It only took one time for me to get smart and guard against it in the future. In this carry on suitcase I pack: My laptop, my camera, 1 extra set of clothes for each child, 1 extra lovey for each child, a few extra diapers, a sound machine, a change of clothes for me, a phone charger, 2 plastic bags. I also pack any valuables I may be taking with us in this bag so that they never get checked through on to the plane. I had a lot of jewelry stolen from my suitcase about 11 years ago and vowed never to let it happen again!
Clean The Seats
My kids are very tactile in general, and especially it seems, on airplanes! I've watched as Marlowe licked the window. Multiple times. My go-to on planes with the kids is to take a few minutes at the beginning of the flight and wipe down the arm rests, window area, tray tables, and remotes with gentle disinfecting wipes. I love these by Herban Essentials because they use essential oils instead of harsh chemicals, and smell fantastic. I also like to take a separate wipe and clean each of the kids' hands before we take off as well.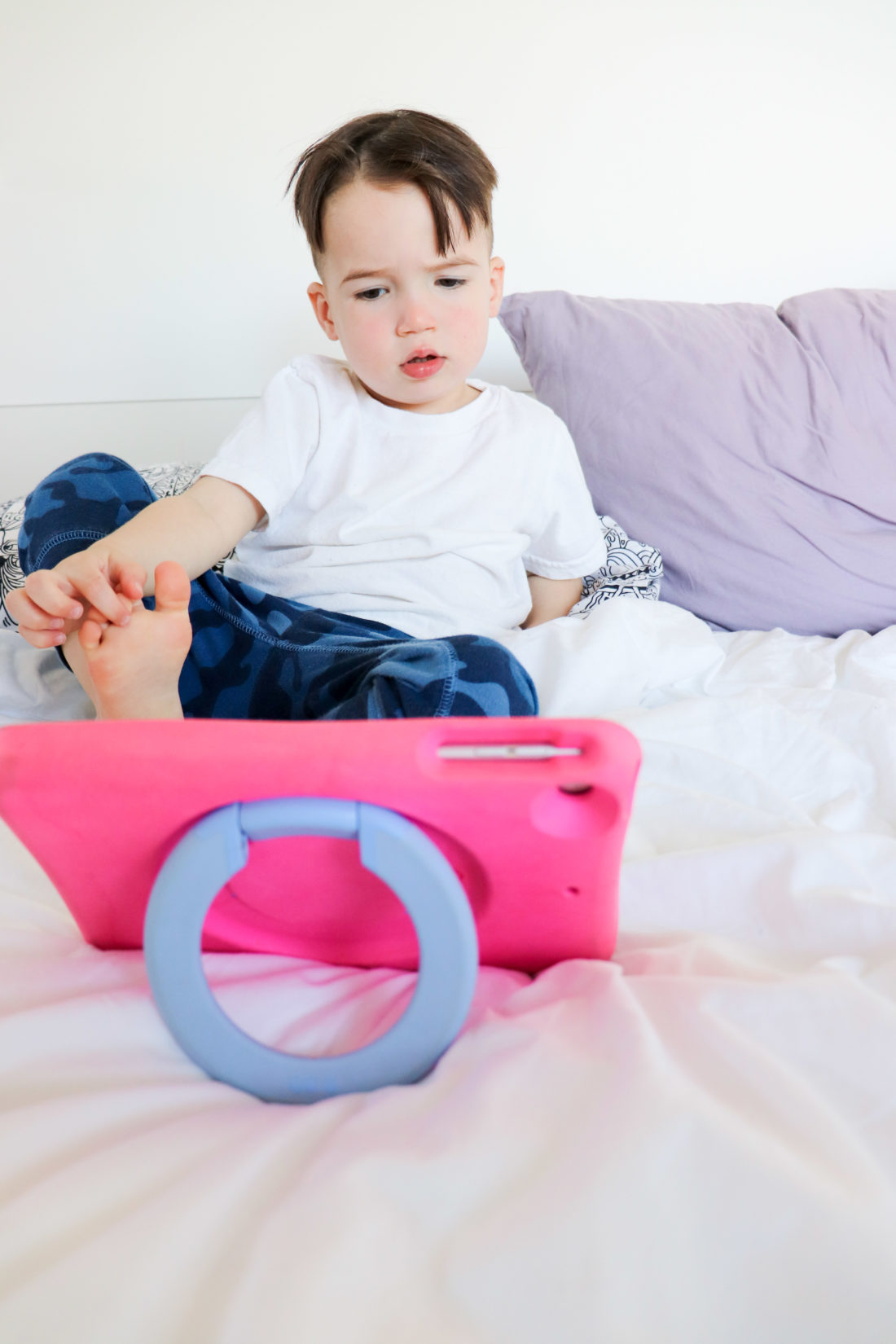 Keep Them Fed & Watered
One sure thing about my kids is if they're fussy they're probably hungry. Whenever we travel, I keep a big ziplock bag of snacks for them in my bag, as well as snacks for Kyle and I. I try to pack these from home instead of buying them at the airport because they tend to be crazy expensive if you buy them there. Granola bars, raisins, apple sauce pouches, and trail mix are their faves right now. I also bring two packages of gummy snacks to use as a bribe/last resort because both of my kids will ALWAYS flip for a gummy snack.
Keeping the kids hydrated is also a must for me! I bring their water bottles from home– but word to the wise: cabin pressure can make sippy cups explode water when you open the spout after takeoff! Make sure to gently unscrew the top to release pressure before you open the spout. I had Marlowe pop open her sippy cup to have a drink after takeoff and literally the entire cup of water spouted four feet in the air and in to the lap of the guy sitting in front of her. He was not pleased.
Bring Over-Ear Headphones
We've learned the hard way that traditional free earphones on flights don't fit in kids' ears. And airlines don't let your kid watch an ipad without earphones! We make sure to pack over-ear headphones for each of the kids so that they can either plug them in to the airplane system, or take turns using the ipad.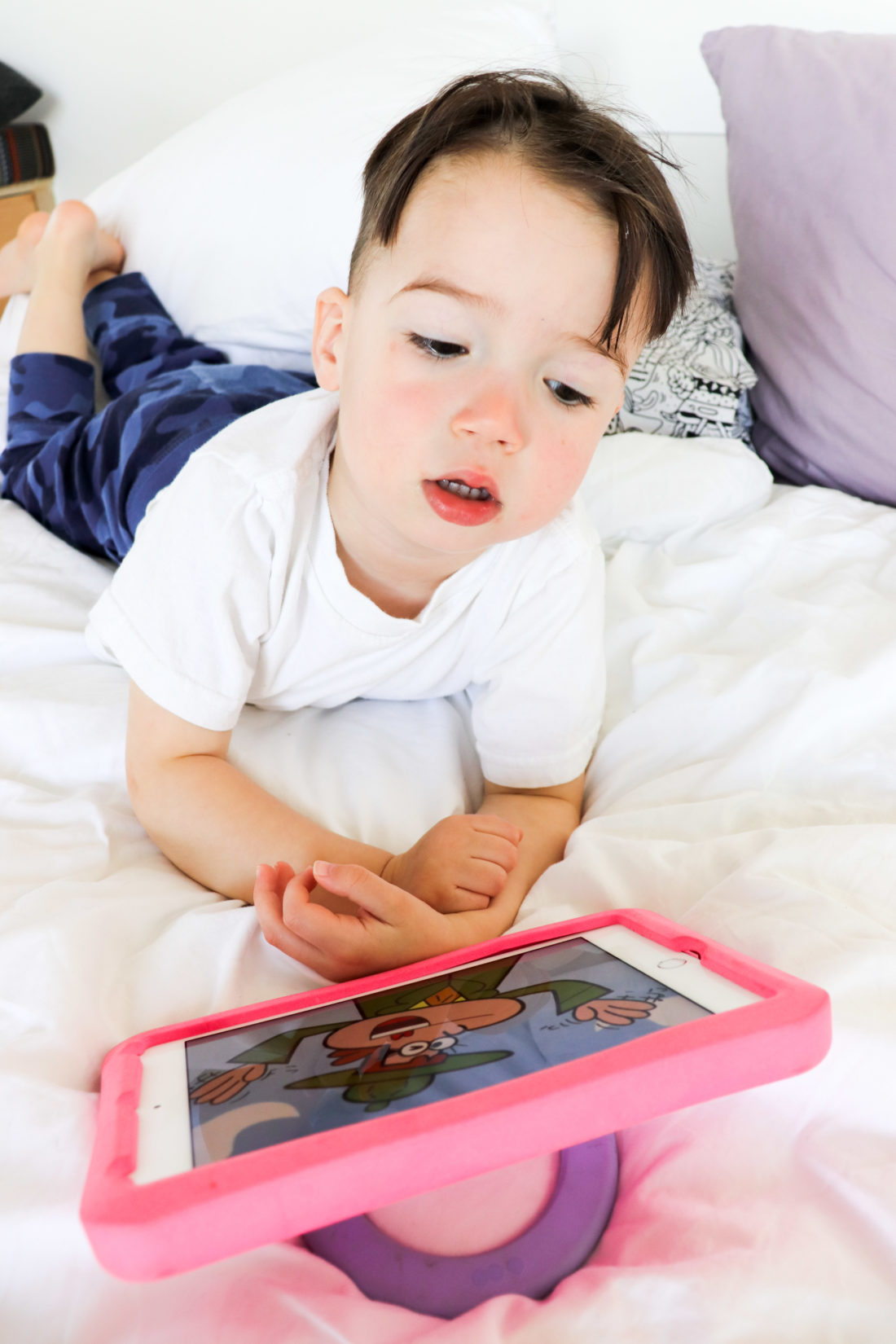 Always Pack A Travel Med Kit
Anyone with kids knows that when it comes to coming down with something, kids always seem to get sick at the least opportune times. And for us, it's usually on vacation! Before leaving home for more than a night or two, I always pack a little medical kit with a few essentials: 5 bandaids, 1 Neosporin, 1 Ace Bandage, 1 Thermometer, 1 children's ibuprofen bottle, 1 Children's tylenol bottle, 1 adult bottle of advil, 1 new bottle of saline spray, 1 travel pack of tissues, 1 Travel pack of tums, 1 Travel pack of immodium, 1 travel pack of pepto bismol tablets, 2 packets of travel-friendly Pedialyte mix. This sounds like a lot, but I promise it fits in to a fairly small zip pouch– and we've had to use every item in it at one point or another!
Keep The Kids On Whatever Time Zone Is Useful To You
We do it differently on every trip, but a lot of how we choose to adjust our kids to time zone has to do with our intentions for the trip. If it's easiest for us to bring them to dinner with us at a later time, then we keep them up, and have them sleep in. If we are going someplace a few hours difference and want them to acclimate, then we try to get them on that time zone the first day or two for sure. I do this by having them nap the first day so they can stay up later (if needed), or by planning an activity with a lot of walking or playing if I need them to go to bed earlier. It usually takes my kids three full days to adjust to a new time zone. We are going to Europe this summer, and I plan on having the kids adjust to a later schedule since we are used to eating dinner around 8 or 9pm when there!
Commit To The Fact That It Won't Be Perfect
Getting out of our routine with the kids always used to freak me out a lot. As somebody who has a lot on her plate, the idea of my kids not sleeping, or acting up, because we switched things up on them used to intimidate me so much that I wouldn't want to take them anywhere. But then I realized that I wasn't going anywhere either. LOL. And I decided that making some family memories was worth getting out of our comfort zone a bit! Now when we go on trips as a family, it helps me to remember that we are creating memories, and that it doesn't have to be perfectly relaxing or "vacation-like" every step of the way. It's ok if they're up super late one night, or eat ice cream three times a day the next. As long as the overall feeling of the trip is 70-80 percent great that's all that matters!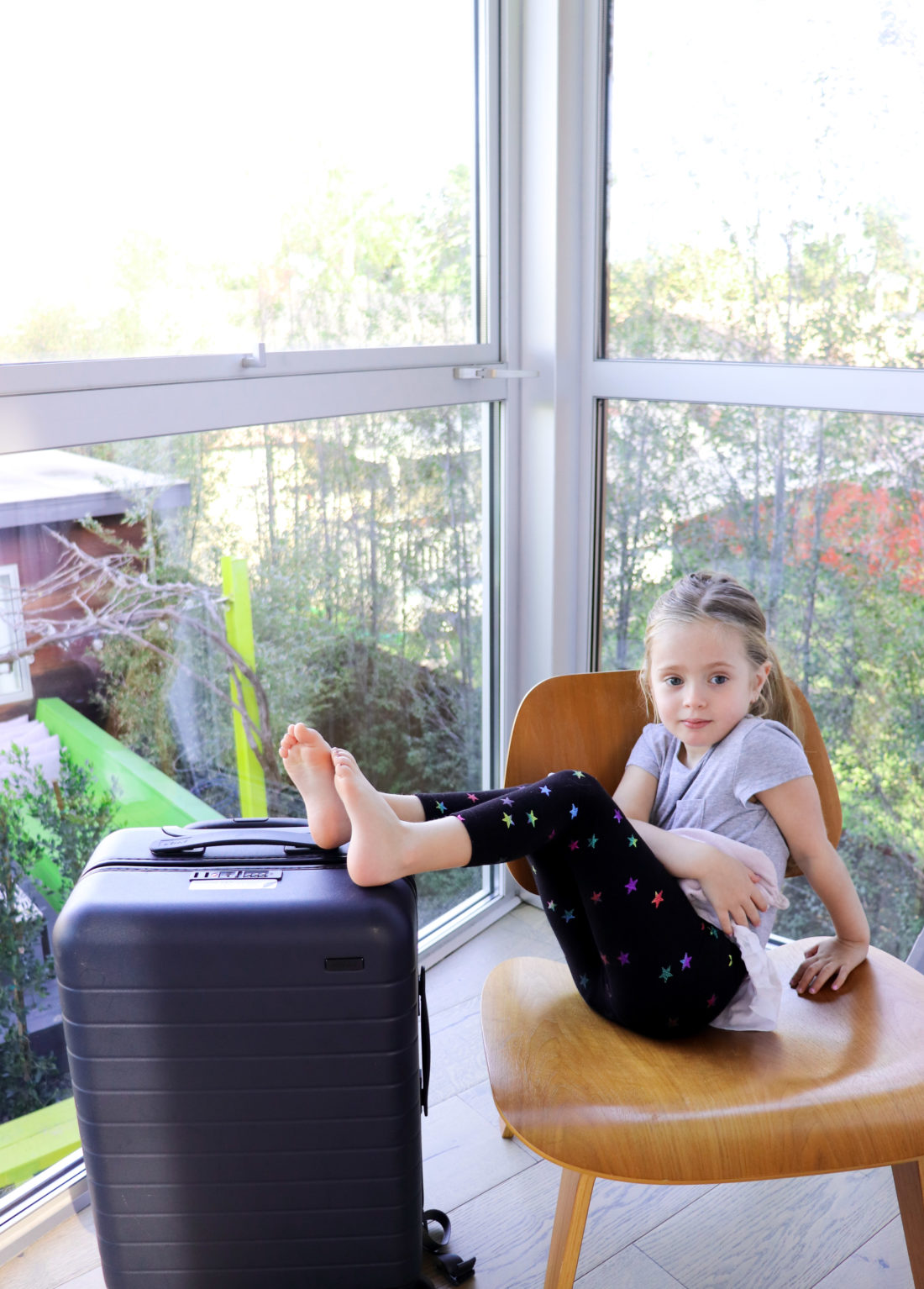 Do you have any great travel tips with Toddlers? Please share in the comments below!