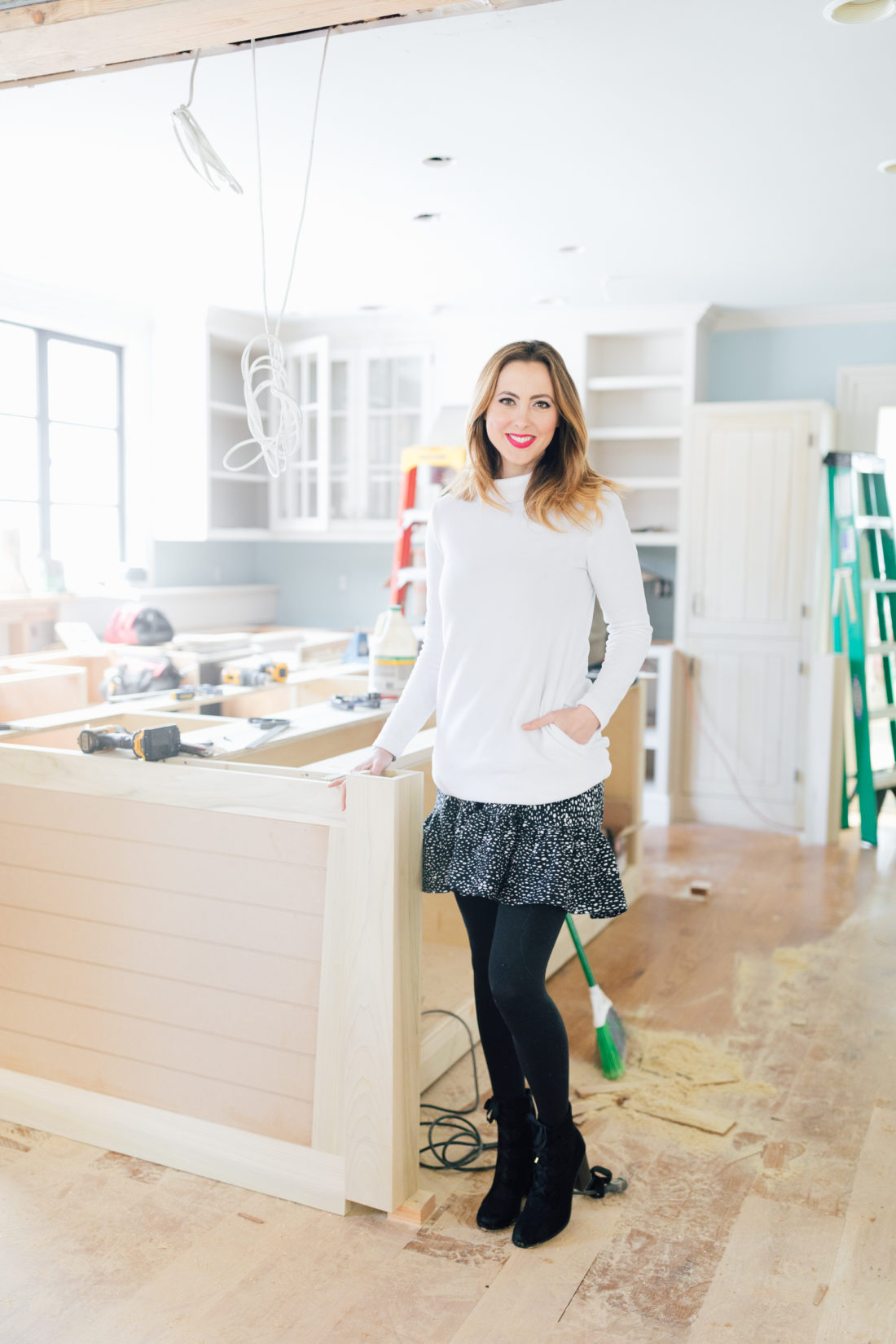 We are over halfway done with our interior renovation! I almost can't believe it. The house is really starting to take shape now, and all the big pieces have been set. Over the past two weeks, some big changes have happened– including paint, floors, and the beginnings of our third story bathroom! Today I wanted to give you a little insight in to the latest phase of our historical home renovation, and I also want to apologize profusely that there is no video this week! Don't hate me. When I went to the house to take the video and pics, there were so many workers there and the place was buzzing (literally). The sound would have been impossible, and I also wouldn't have been able to film without breaching the privacy of the workers. I opted not to post video this week, but next update I'll make sure I delegate some time in the house on my own so I can get video for you guys!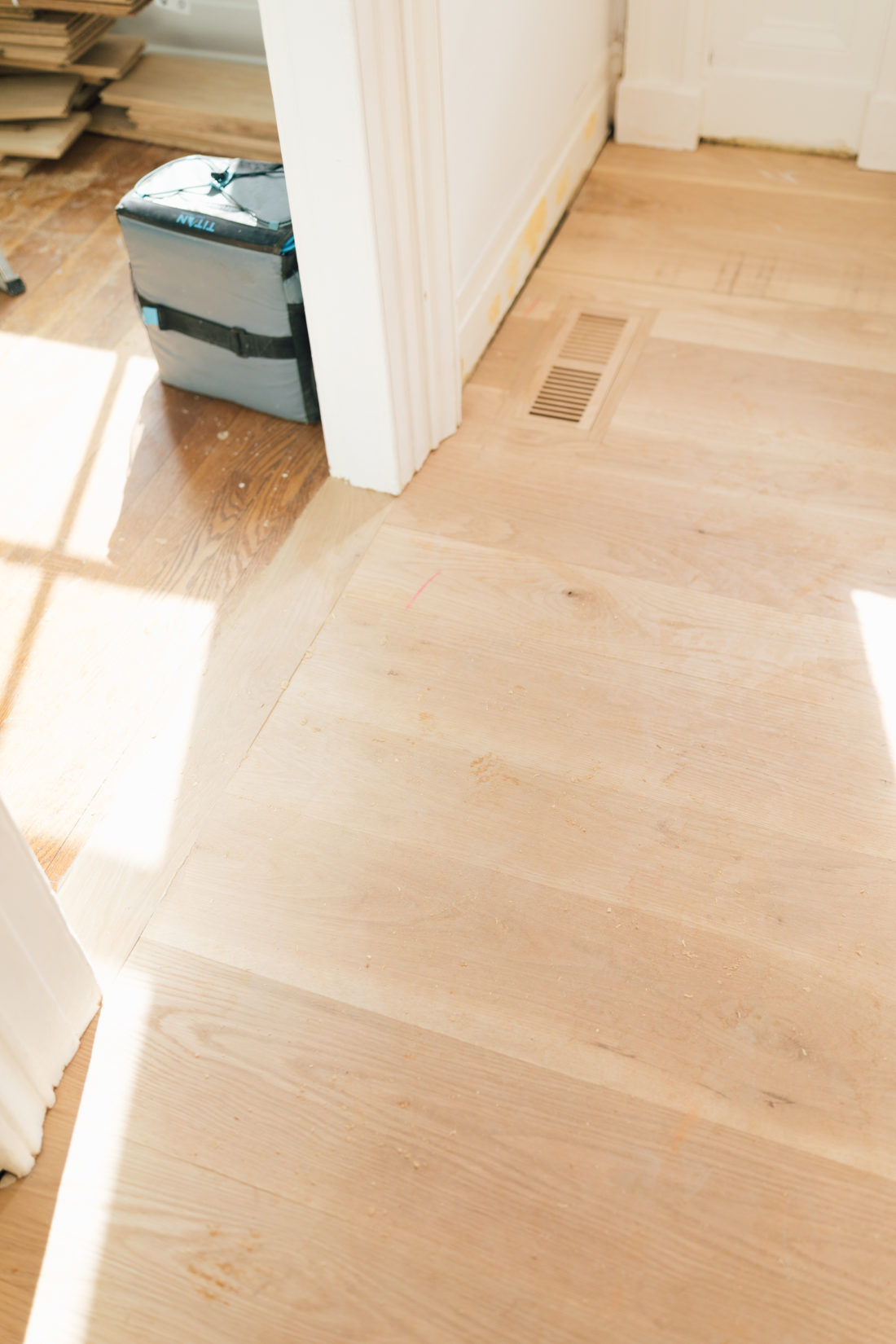 A big recent change was new wood in the family room and foyer. When Kyle and I took down the wall in between the kitchen and the family room, the entire house breathed a sigh of relief– but we noticed once the dust settled that the floorboards in the two rooms were going in opposite orientations. Our goal ultimately is to seamlessly meld these two rooms, so having the clear delineation with the wood was really aggravating. After a lot of deliberation, we opted to tear up the family room floor to put in new wood that went the same direction as the rest of the downstairs area. And when we did that, we got a huge surprise! 300 year old floorboards underneath! It was so cool to find them, and everyone got excited, including the workers and our contractor. We had a wood specialist come in to see if we would be able to refurbish them, but ultimately he told us that the wood quality wasn't good enough. We opted to remove them to use in another aesthetic way in our decor, and then put in new boards in the family room and foyer. I'm so glad we have some amazing, super old, reclaimed wood now though!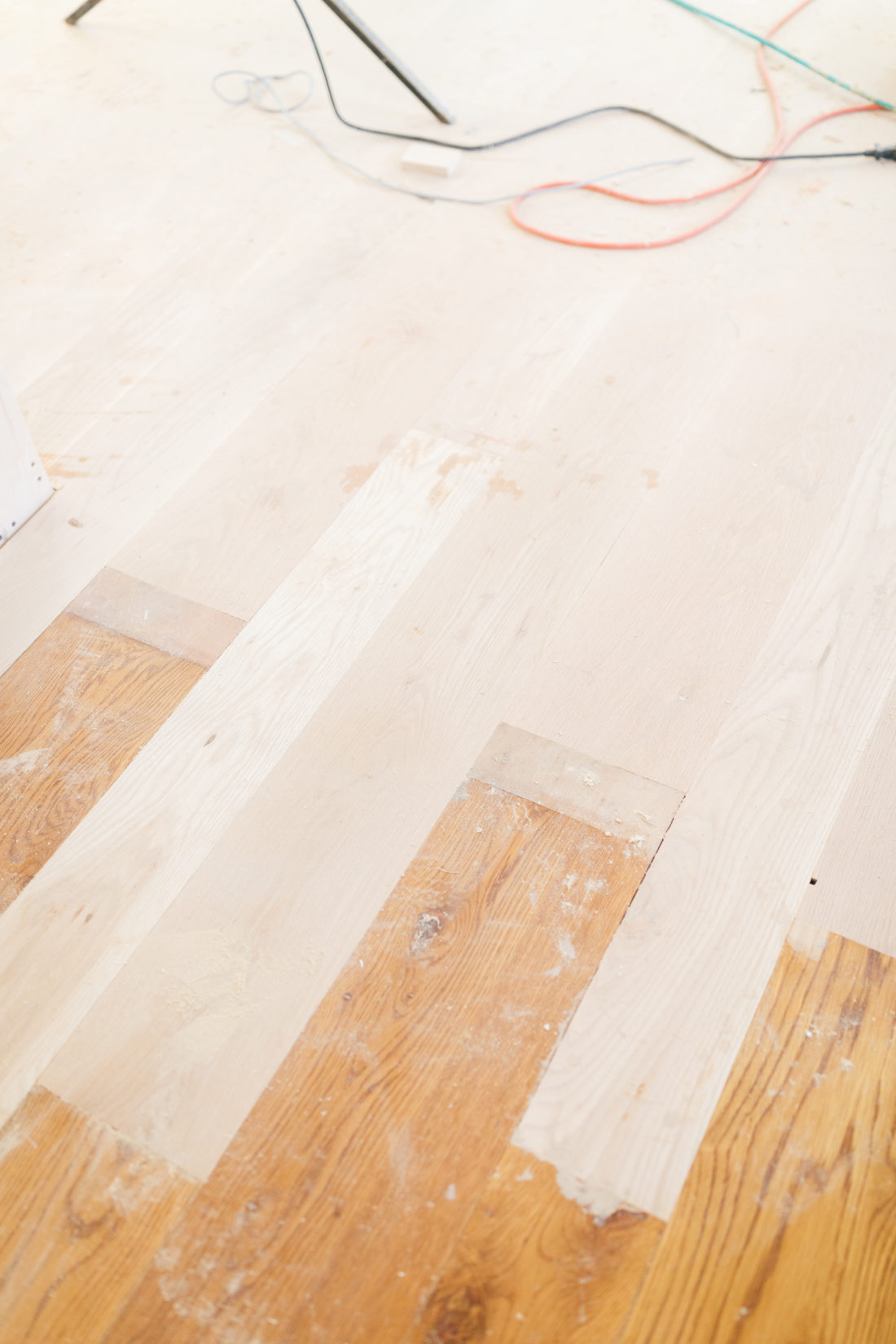 The third floor bathroom is also underway now. We are building it completely from scratch and it gave us some plumbing hurdles initially. We opted to raise the level of the floor in the room in order to hide our plumbing underneath– which was fine since the floors are so high on our top floor. If they hadn't been we might have needed to scrap the entire idea!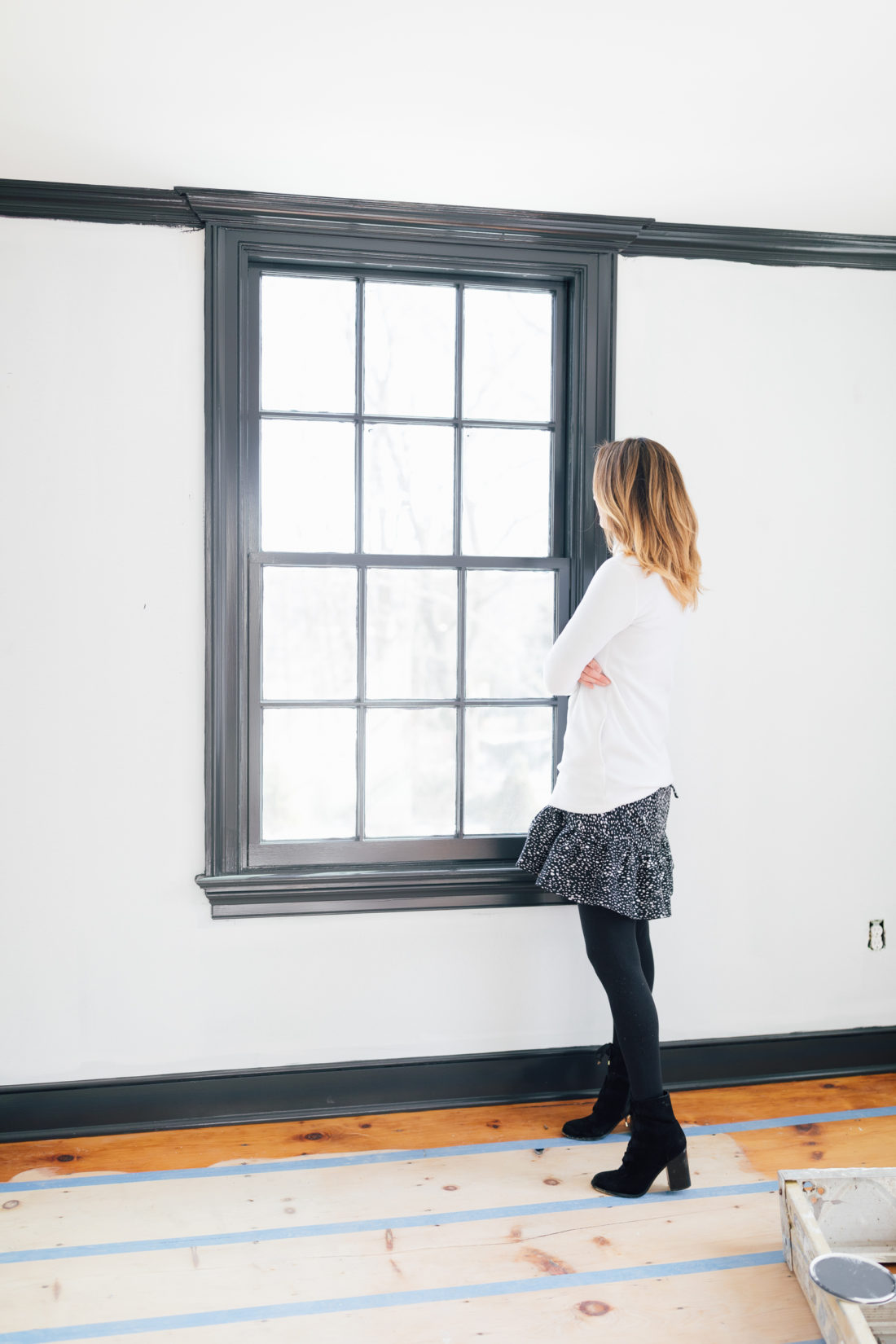 We've had huge leaps and bounds in the painting of our home as well. Most of the walls and ceilings that aren't going to get wallpapered have already been painted, and it's making me so happy! The biggest change was Major's bedroom! We have a high gloss black on the trim in there, and I am swooning over it! So fun. I also have a really pretty color on the room of my bathroom that I can't wait to share with you guys.
The "boxes" (as they call them) are finally getting finalized for our island and cabinets, and the kitchen is being built this week! I think once that's done it will be a signal that there isn't much time left in the process. I can't wait to see our brand new kitchen and big marble island in action! I'm going to do another update once we're back from Los Angeles so you can see a video of all the changes.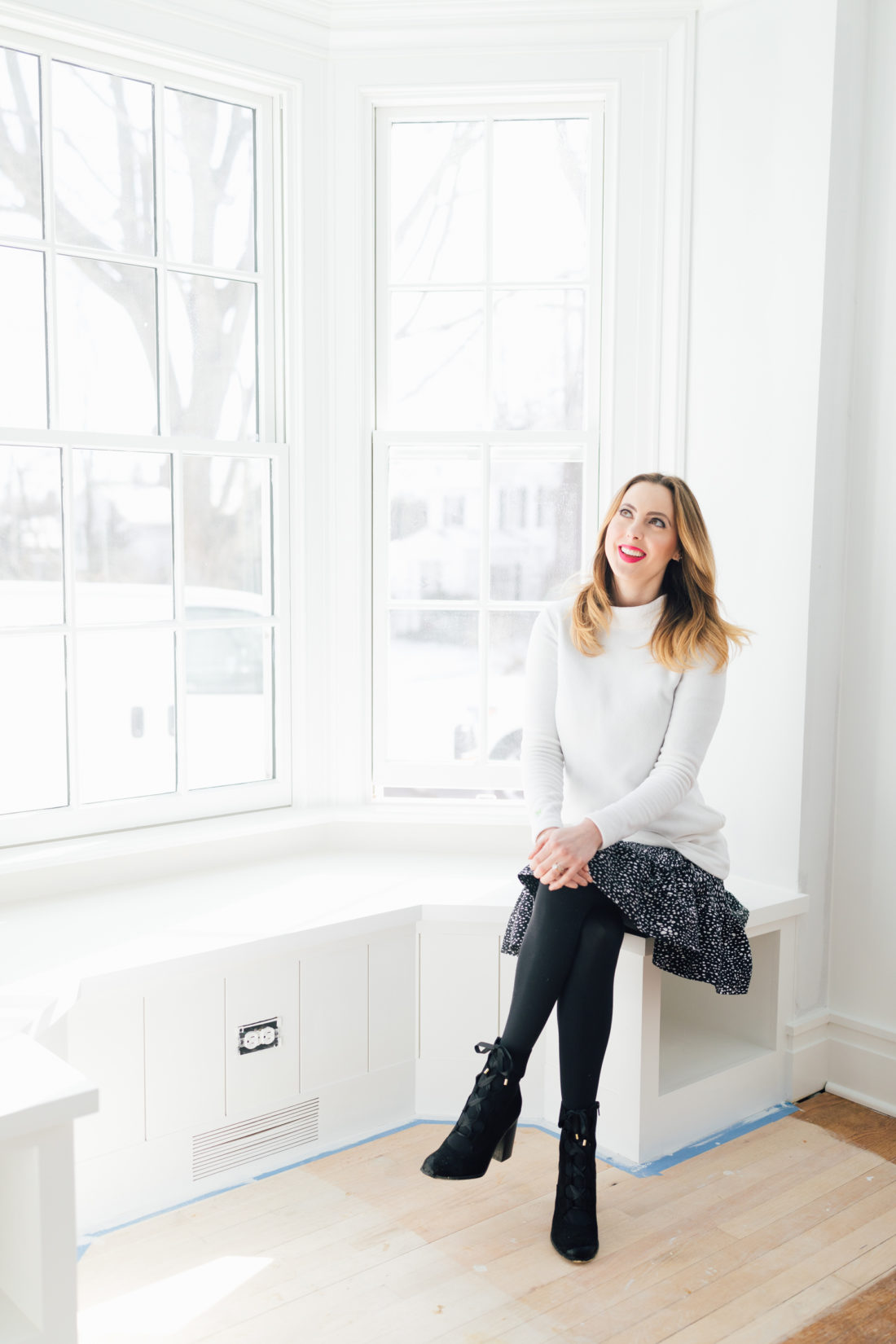 Shop The Post…