The following content may contain affiliate links. When you click and shop the links, we receive a commission.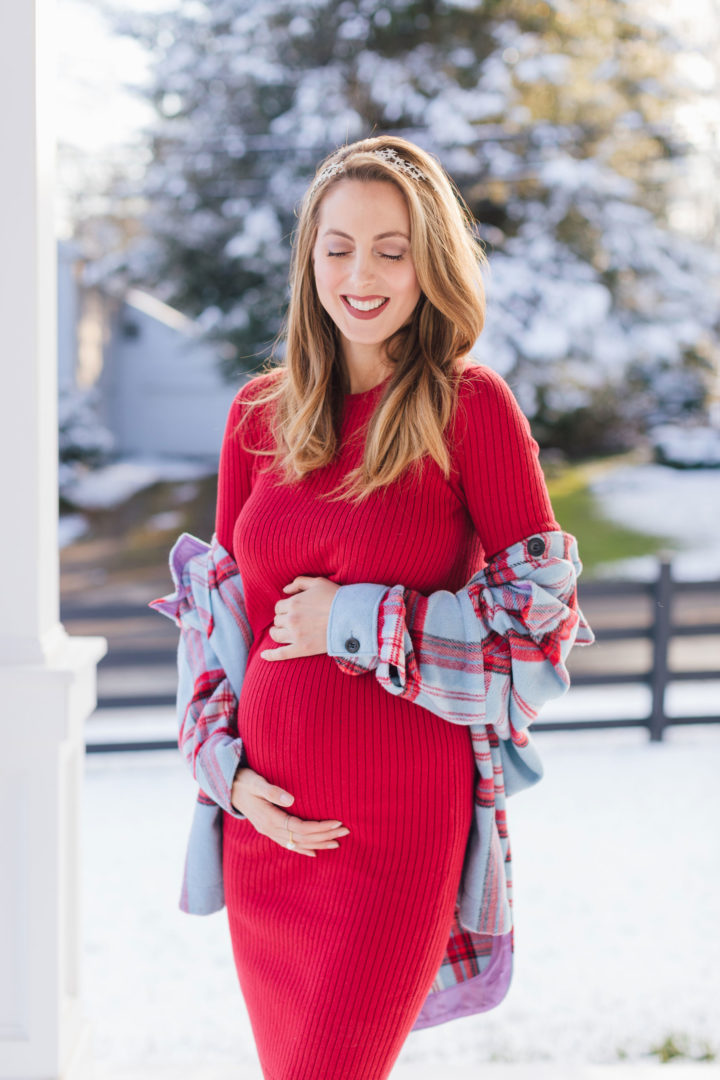 I can't really think of a time that has been more stressful or overwhelming in my life, and it perfectly coincided with the second trimester of this pregnancy with my third kiddo! To say that this has been a hard time for me is a vast understatement.  My main priority has been taking care of my kids (internal included), and myself, and trying to cultivate as much joy, positivity, and perspective as possible.  This is a challenging time, but it is just a time.  This too shall pass.  It's important for me to remind myself EVERY day that as "short" as life is, it is also mercifully long, and allows us many opportunities for reinvention, growth, and opportunity.  As I head in to this last bit of pregnancy, and look forward to meeting my baby boy (!) I'm focusing on that! Today I thought I would share more about what's been going on pregnancy-wise as I enter in to my Third Trimester.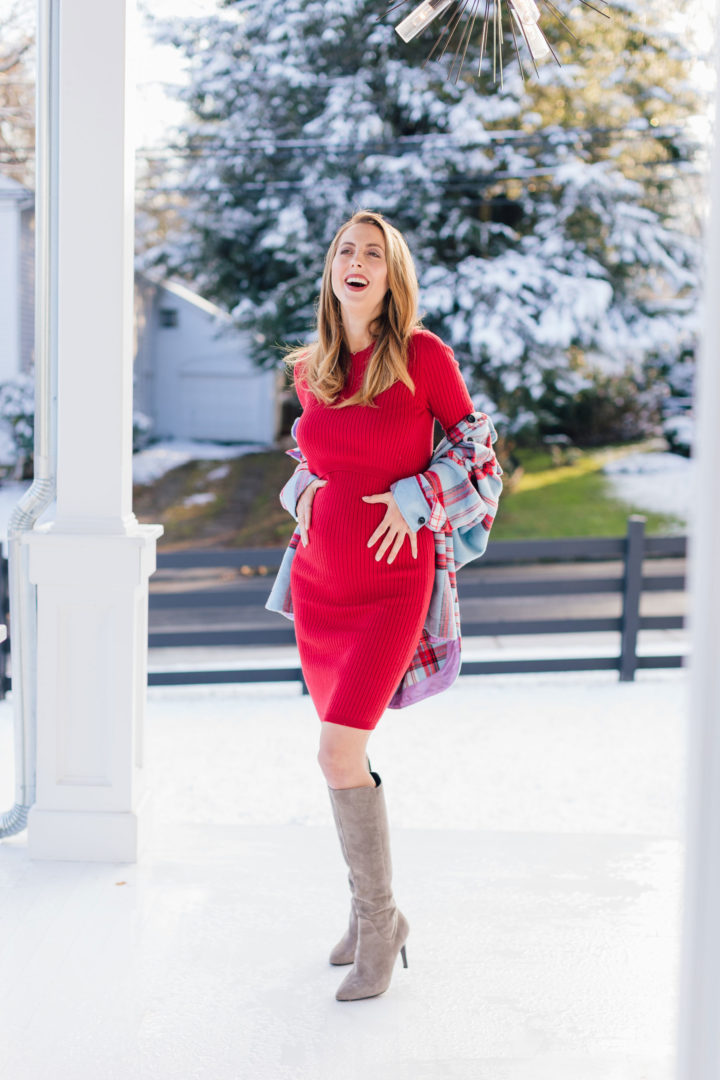 First of all, I just want to note how lucky I feel that this pregnancy has been complication-free and that I've had a safe and healthy Second Trimester. I don't take that for granted at all, especially considering circumstances, and I feel really grateful to my sweet little boy that he's been hanging in there with me and giving Mama an easy time while I figure out life right now! I had a really good 20 week anatomy scan, that showed us we are structurally looking at a healthy pregnancy with this little guy.
I've been feeling tons of movement since 17 weeks, and he has been just as active as his older siblings– especially around the kids' bedtime! His little legs and arms will pop out of my tummy, and his entire butt and back shifts up in to the air– it's wild! It's been so sweet to watch all three of them interact before bed.  The "Bigs", as I've been calling them, have been really feeling connected with their little brother and talk to him all the time even when they don't want to talk to me. LOL! It's been making me feel so much more centered during this time to focus on this baby boy entering our family and completing it– and how excited all four of us are to meet him.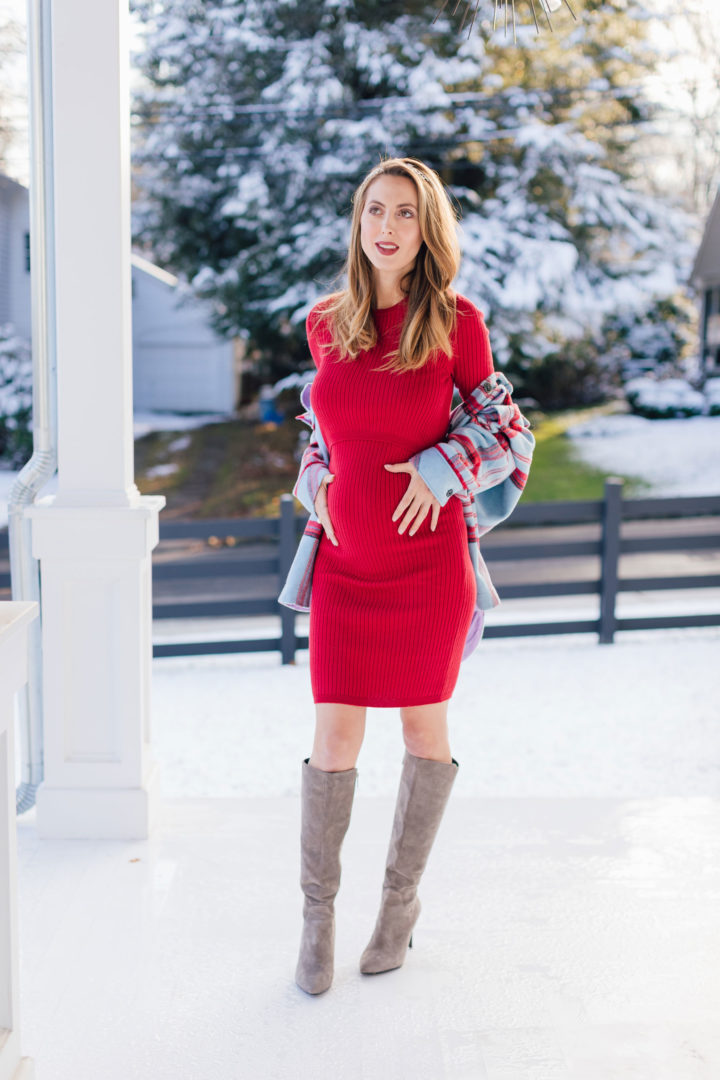 Every appointment I have, this baby has been growing and thriving, and I'm really looking forward to my final ultrasound in my Third Trimester when they turn on the 3D imaging for me and can show me his sweet little face! Best day ever! In not so great news, I was alarmed to find during the past couple months of stress that my weight was plummeting. I'm somebody who has always had a hard time finding an appetite when I'm going through a lot– and even with force feeding myself, I was dropping weight. I spoke to my doctor and midwives, though, and they assured me that as long as baby is thriving it is ok. To just spend time and energy making sure that I'm resting and eating as much nutritious food as possible.  I've been focusing on that, and luckily it's been working to get me back on track.  I'm just glad that our sweet babe has managed to stay happy and healthy during this time of transition.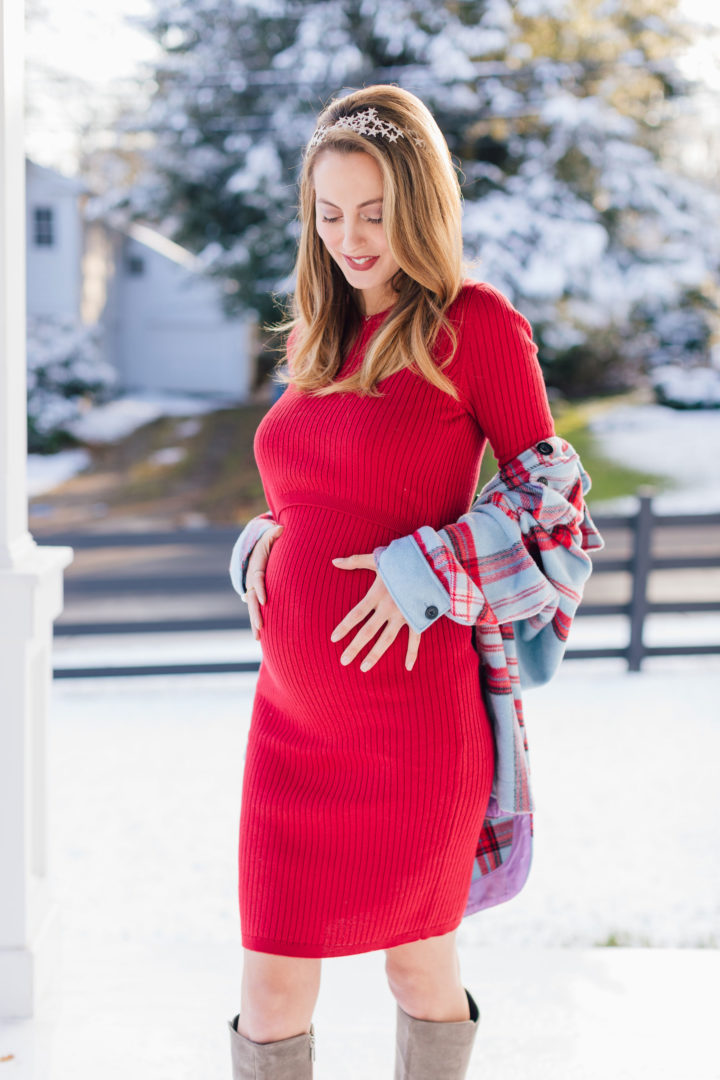 Speaking of happy and healthy, I recently made a big decision to hire a Doula for my labor– and she is so lovely, and I feel so connected to her that it's taken a big load off of my mind.  I hadn't been planning on using one this time, but with the shift in Kyle and my relationship, we both agreed that it would be a nice personal support for me to have somebody especially for me during my approaching Homebirth. (I will also have a certified Nurse Midwife present to actually deliver the baby, obviously!).  I've been nesting as well, and the baby's crib is all set up– with his glider chair on order as well.  It's been helpful for me emotionally to slowly but surely set my world up for newborn life– even though I've had a series of little mini meltdowns along the way about being "ready".  I just try to breathe through those moments of uncertainty and know that all will be ok.     I'm putting some examples below of my most worn items during this past trimester in case anybody is curious! I've been getting questions about that so I wanted to offer my faves. 
January brings the last few months before the arrival of our newest family member! Welcoming whatever this next chapter brings with open arms. I'd love to hear from anybody else who has gone through a separation or divorce while pregnant. Can you share any tips? Thanks!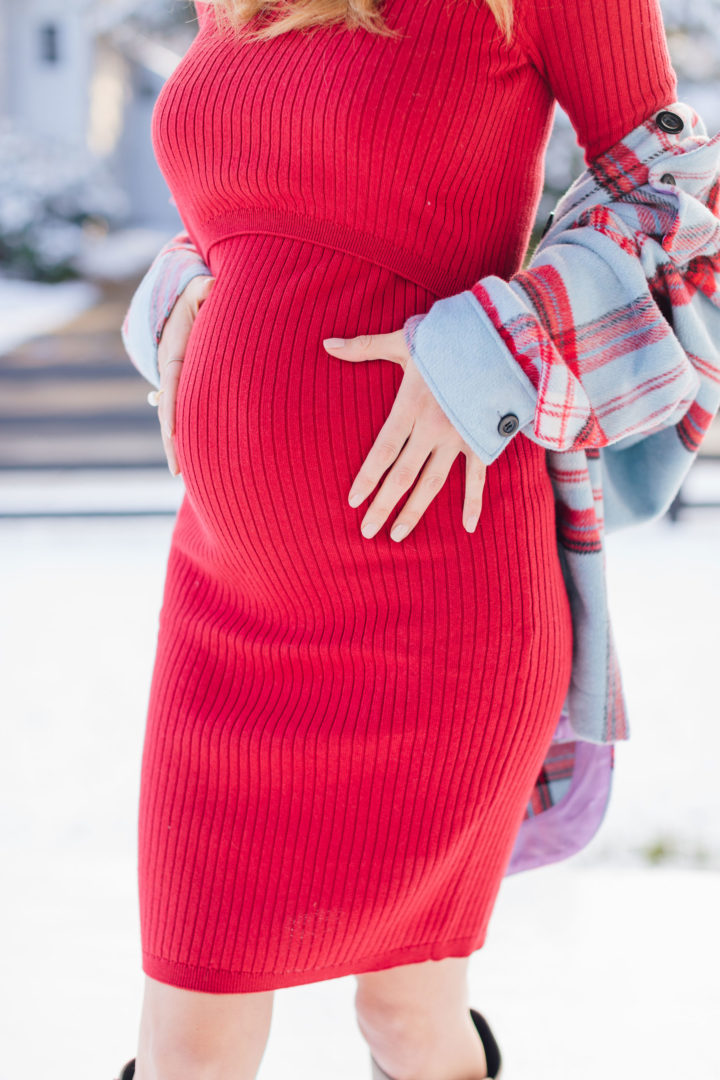 Photographs by Julia Dags