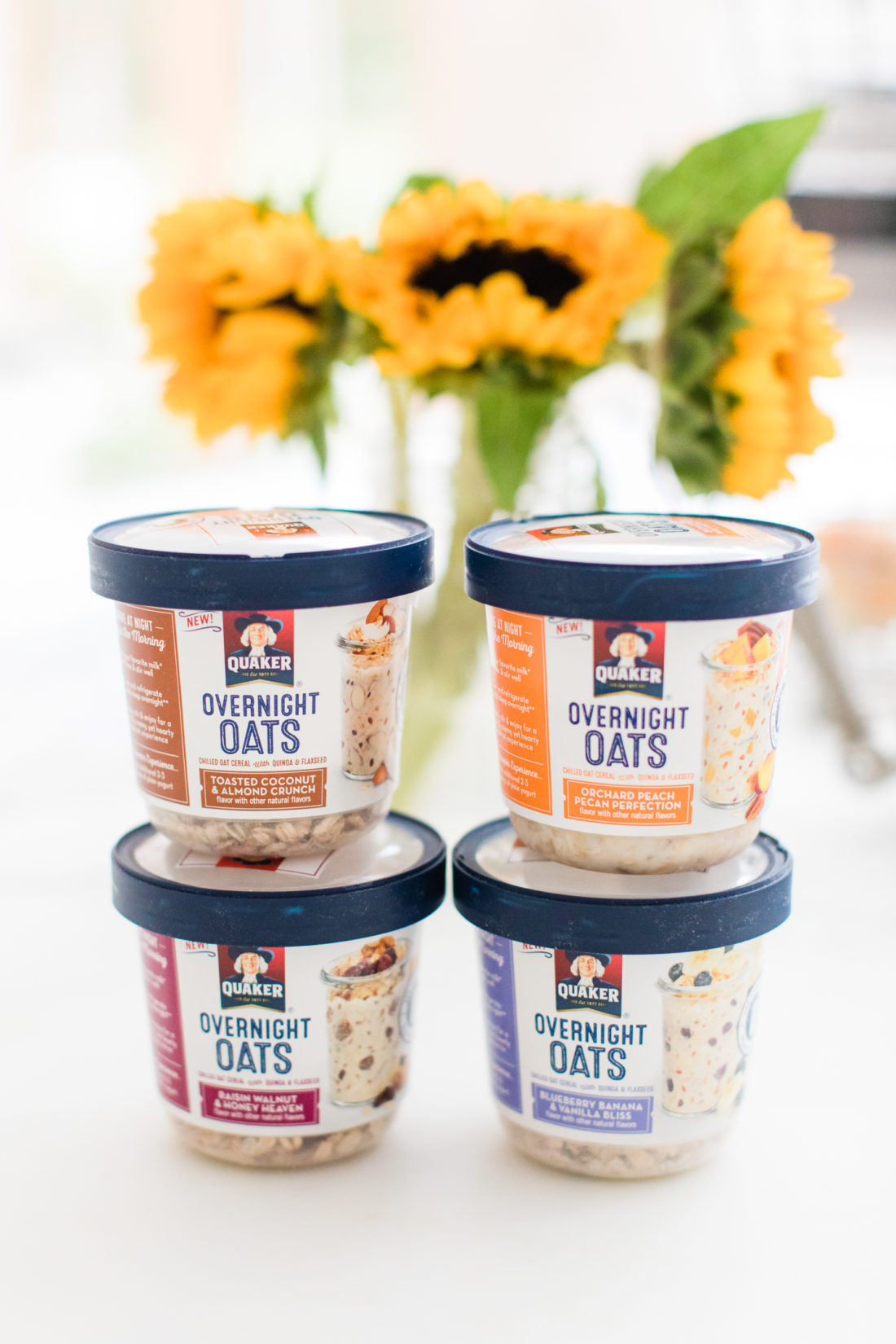 Many thanks to Quaker® for sending me the delicious Overnight Oats to try, and for sponsoring this post! As always, the thoughts and opinions expressed below are entirely my own.   
Fall in the Martino household is officially in full swing– which means REALLY busy mornings and days! Between getting Marlowe off to school, prepping lunches, planning Major's day, and getting myself ready for work, it can feel a little overwhelming first thing in the morning.  I've found what really helps get me moving with a much calmer demeanor is making sure I'm fed and happy by the time the kids wake up! Is it just me or does "Hangry"-ness happen so quickly in the AM? Ha! I always make sure I'm waking up to eat a nutritious breakfast before the kids wake up.  But who has time to make breakfast so early in the morning? That's why I'm totally obsessed with Quaker's new Overnight Oats!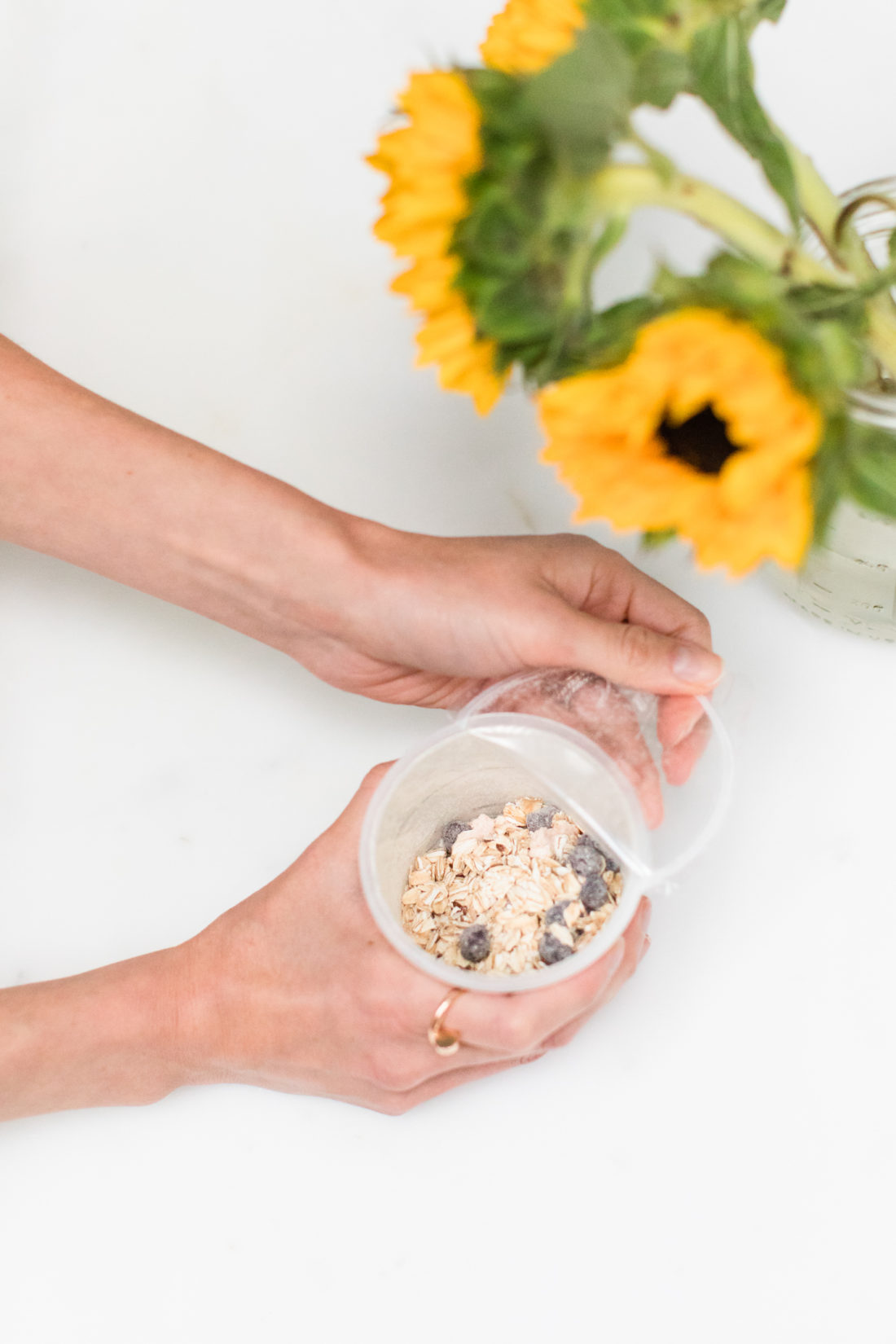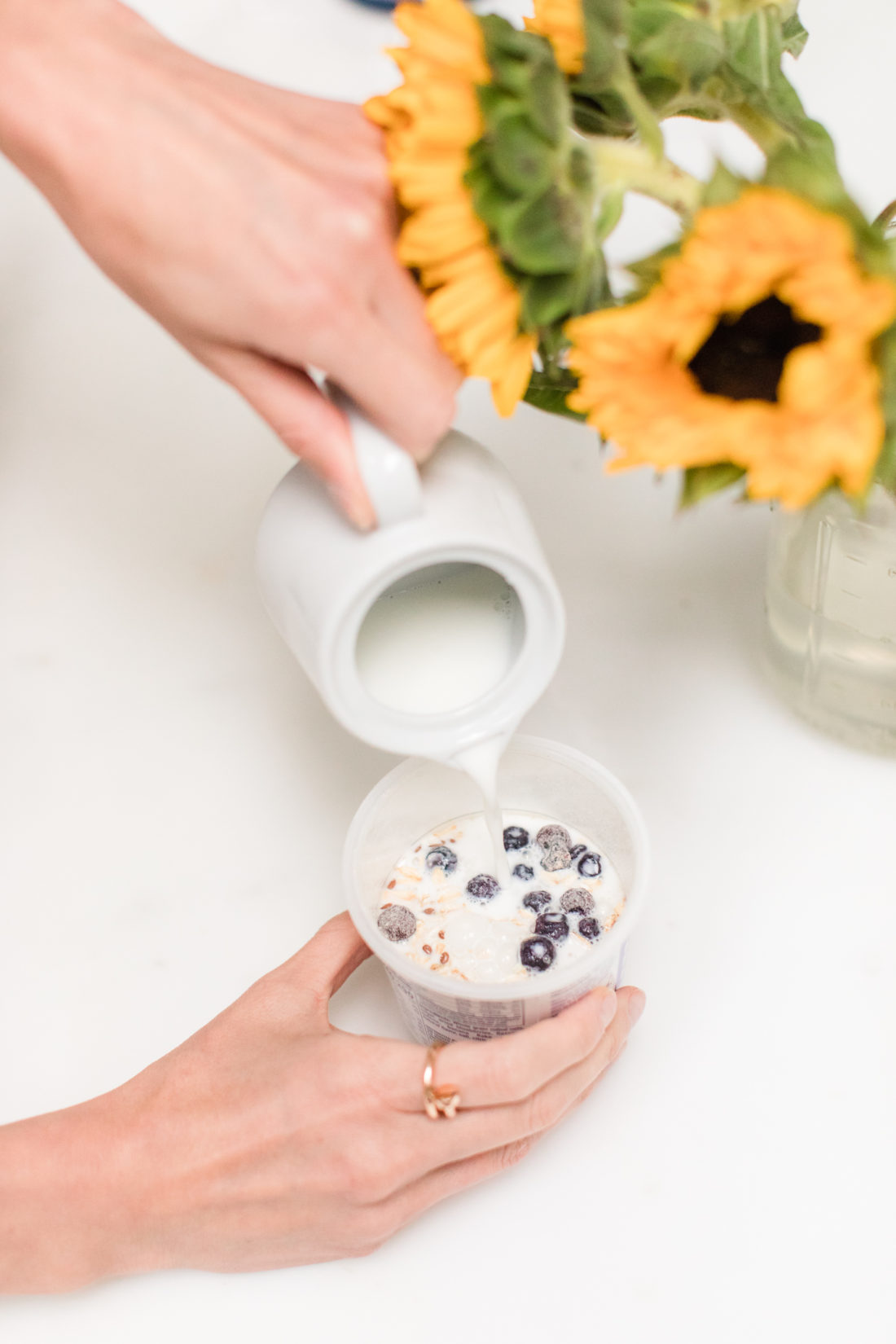 I have to say that I had always been really intrigued by the concept of Overnight Oats– the process is cold-steeping the oats overnight in a milk of your choice to be ready to eat by morning! But the process seemed really daunting to me.  Trying to organize a breakfast out of loose oats, add toppings, find a container with a lid, etc.  It was enough steps to keep me from trying them.  I absolutely love that Quaker does all the work for you! Their Overnight Oats containers are so cute, and easy to use.  Plus, they come in four delicious flavors: Blueberry Banana & Vanilla Bliss, Orchard Peach Pecan Perfection, Raisin Walnut & Honey Heaven, and Toasted Coconut & Almond Crunch.  My fave is the Orchard Peach & Pecan! Sooooo yummy.  I really love getting little bits of peach and pecan in every bite– the texture of it is great. Kyle loves the Toasted Coconut one!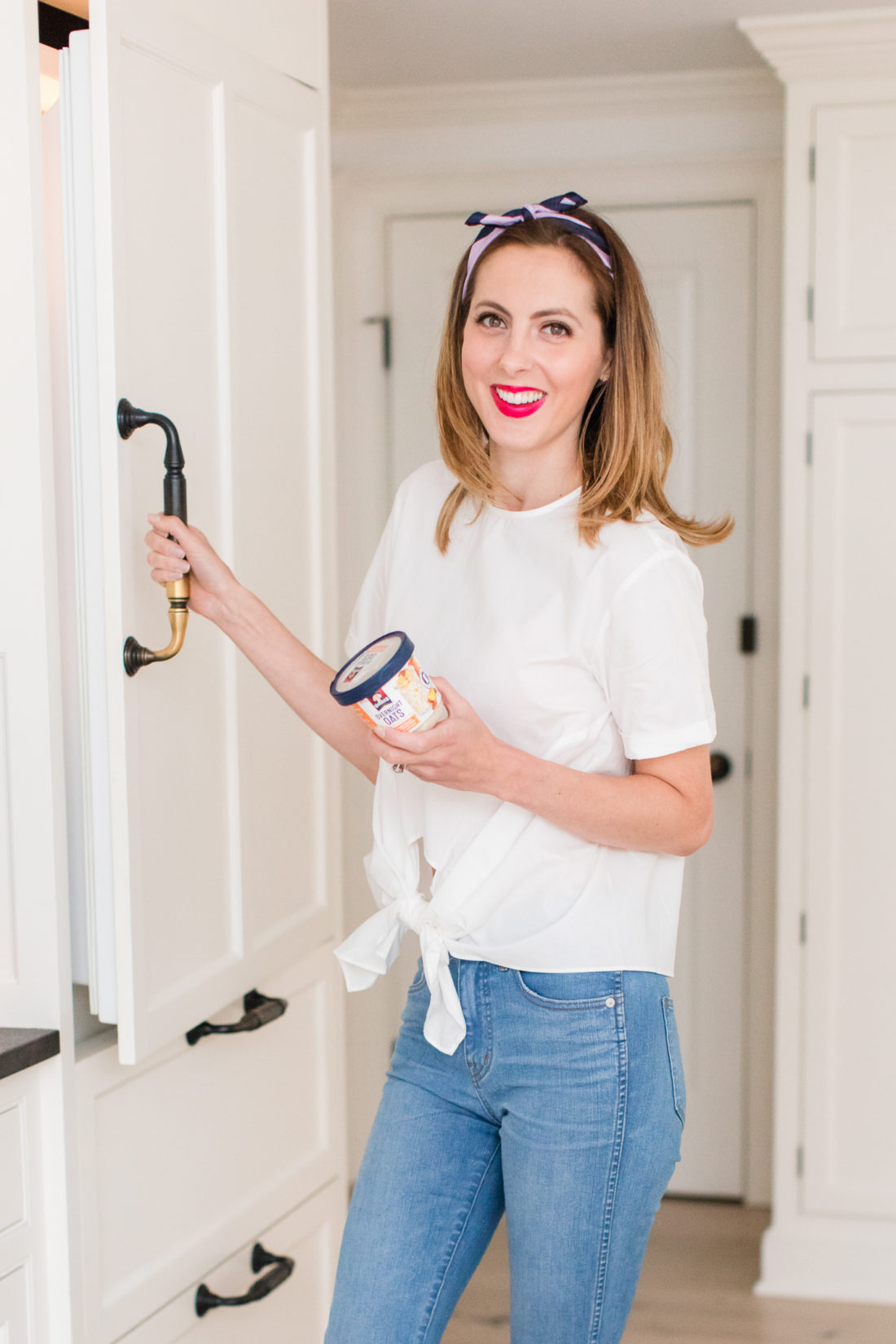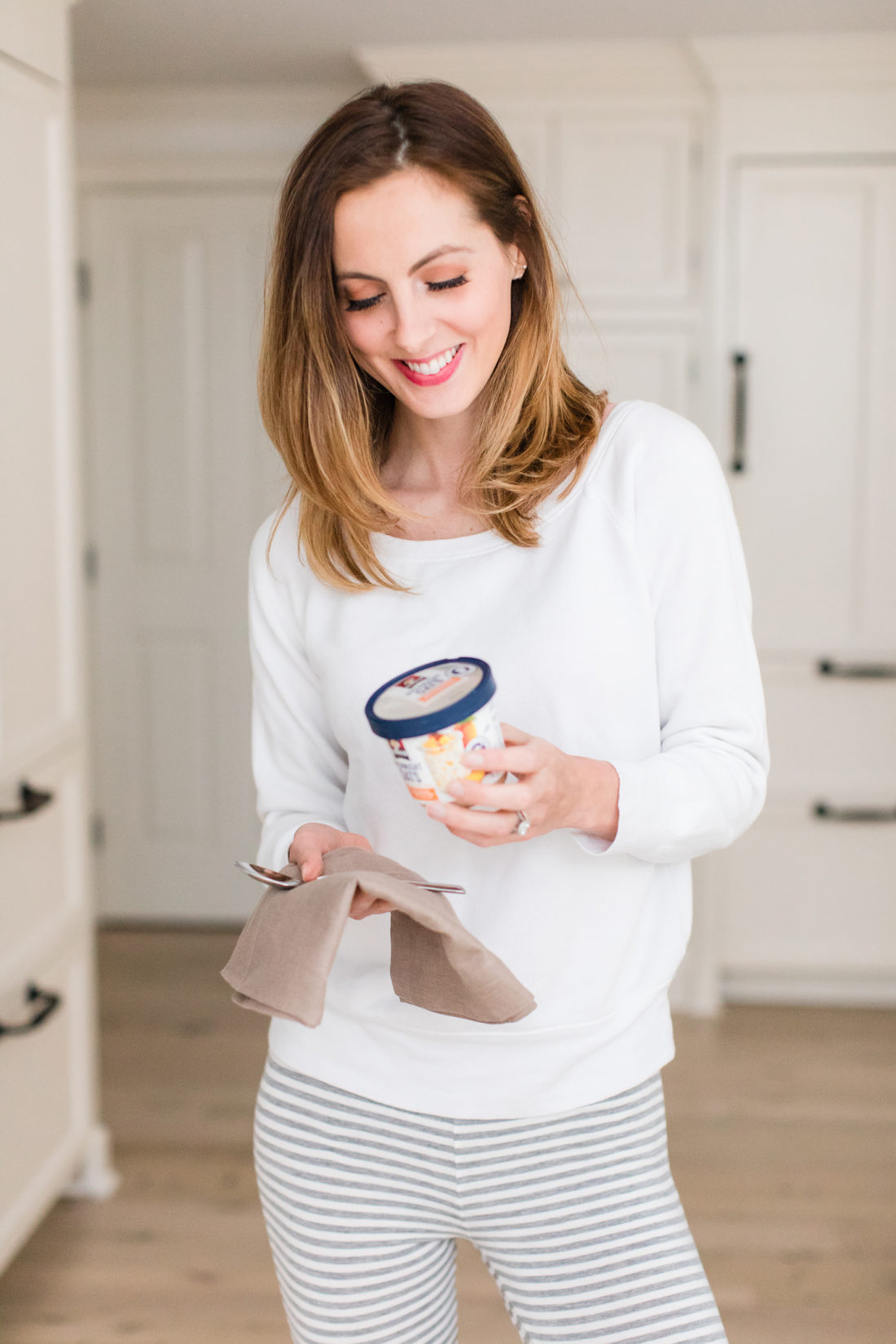 To make, I simply open the lid, pour in the milk of my choice (I use either Whole Goat Milk, or Almond Milk) up to the designated line, and then cover.  Place in the fridge overnight.  THAT'S IT.  I wake up in the morning about 20 minutes before the kids so that I can enjoy my Quaker Overnight Oats in peace! Haha.  I like to actually sit at the table (this is a big deal in Mom Land. LOL), eat my oats, and wait for the coffee to brew.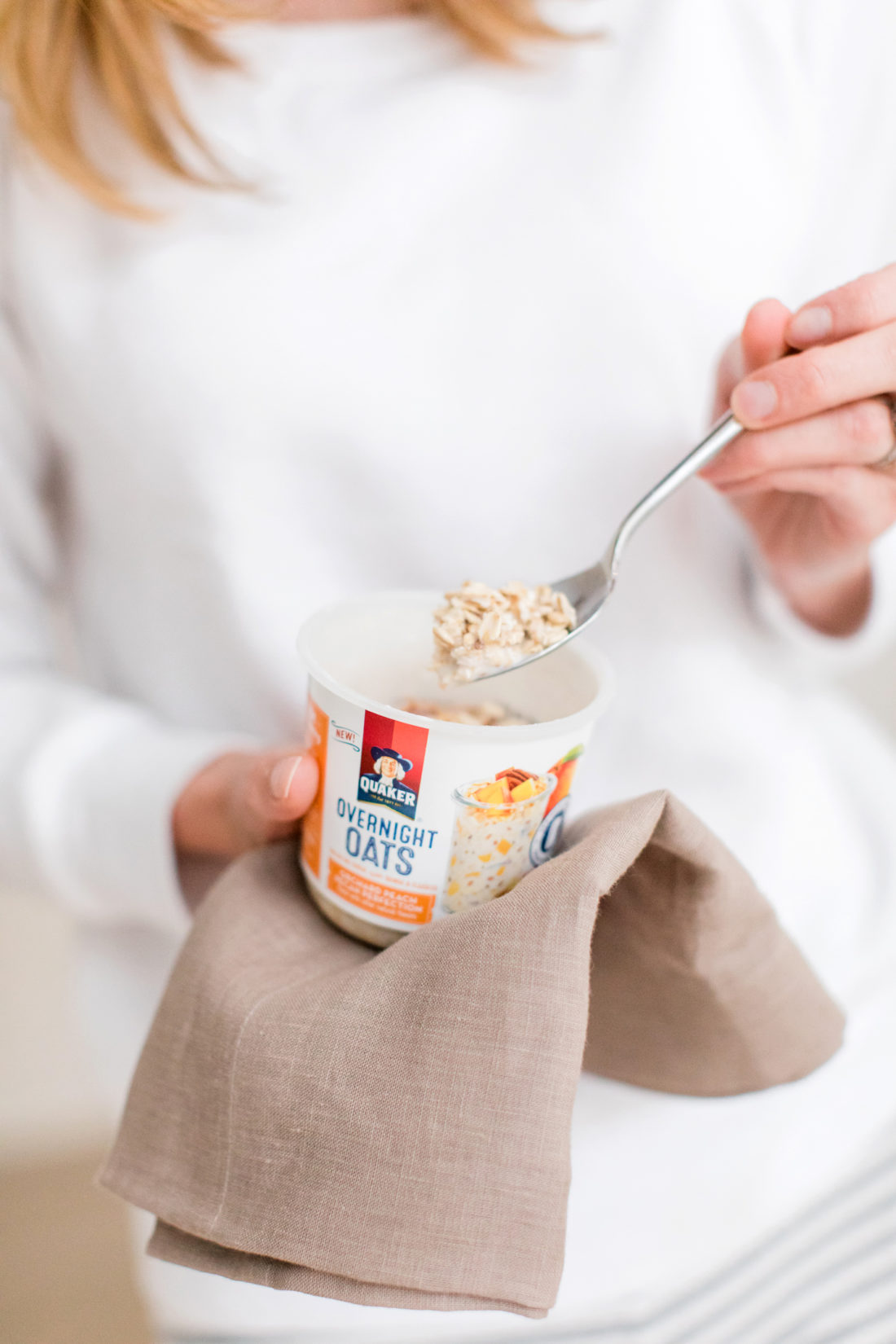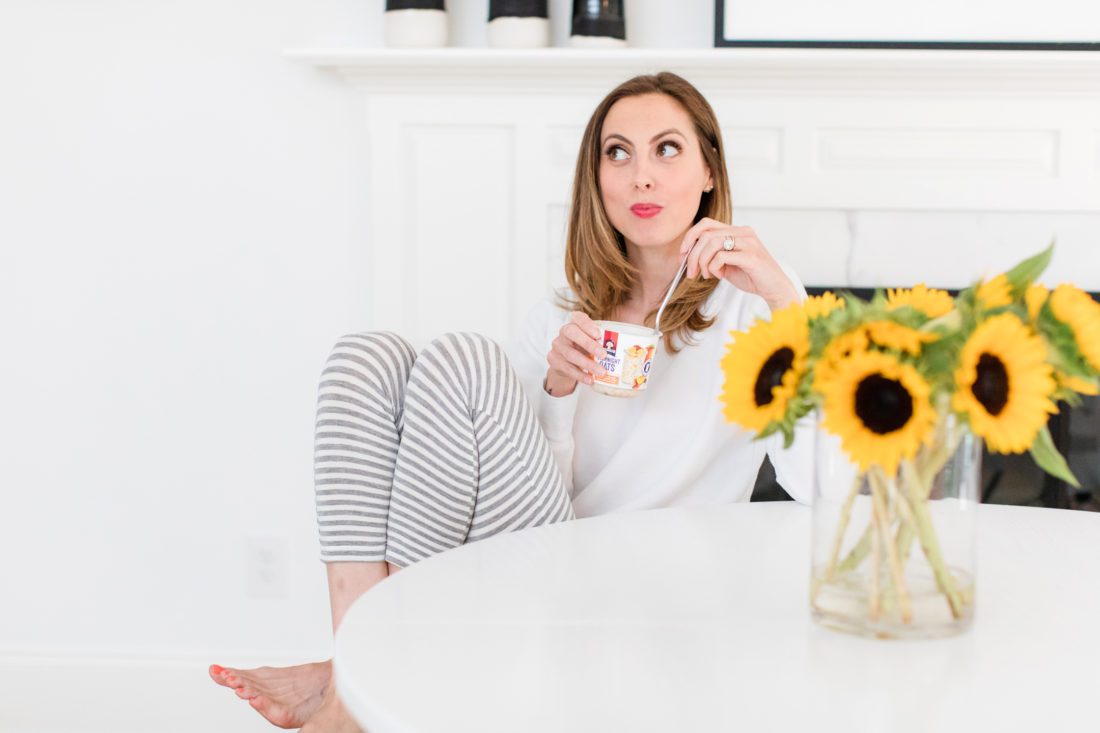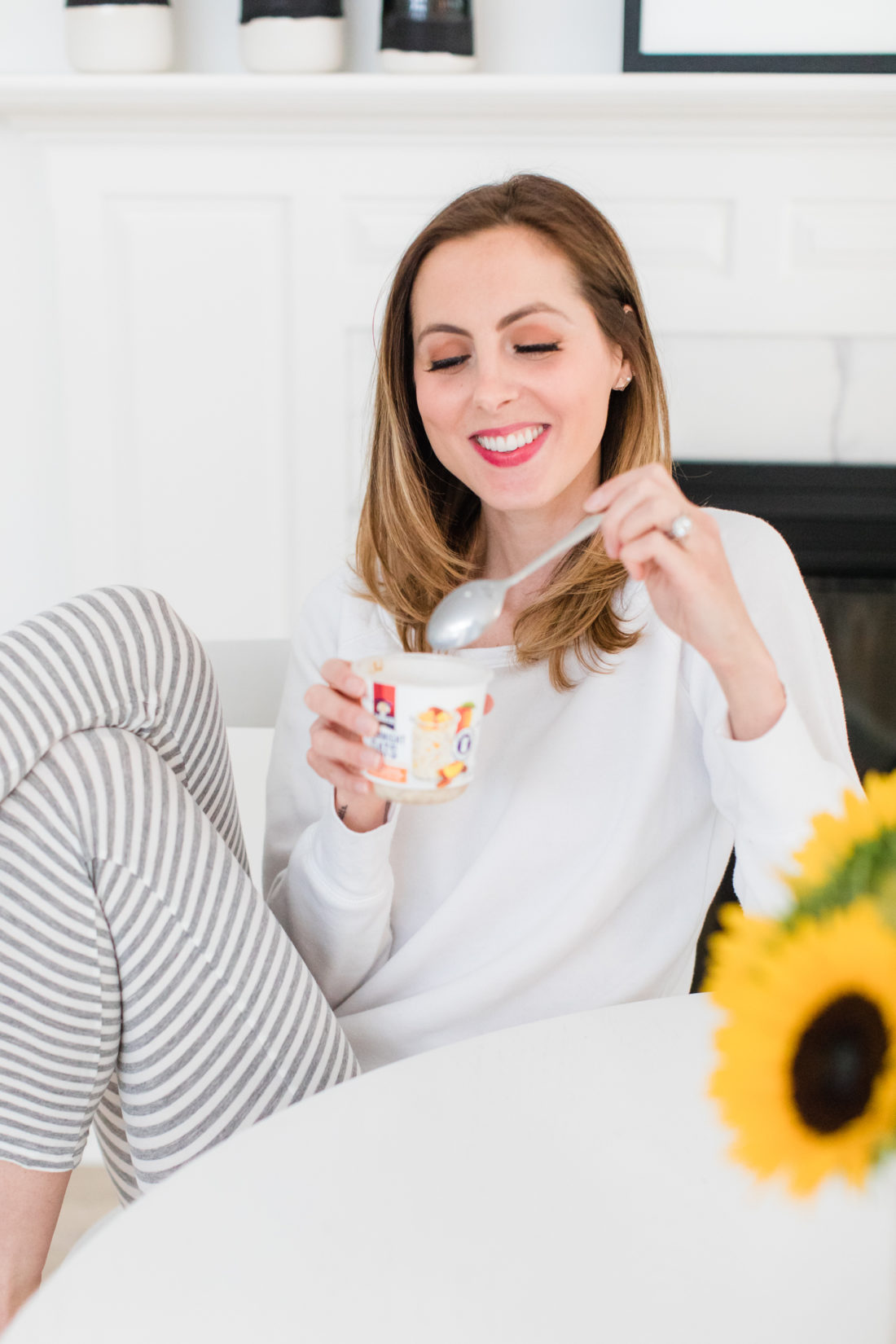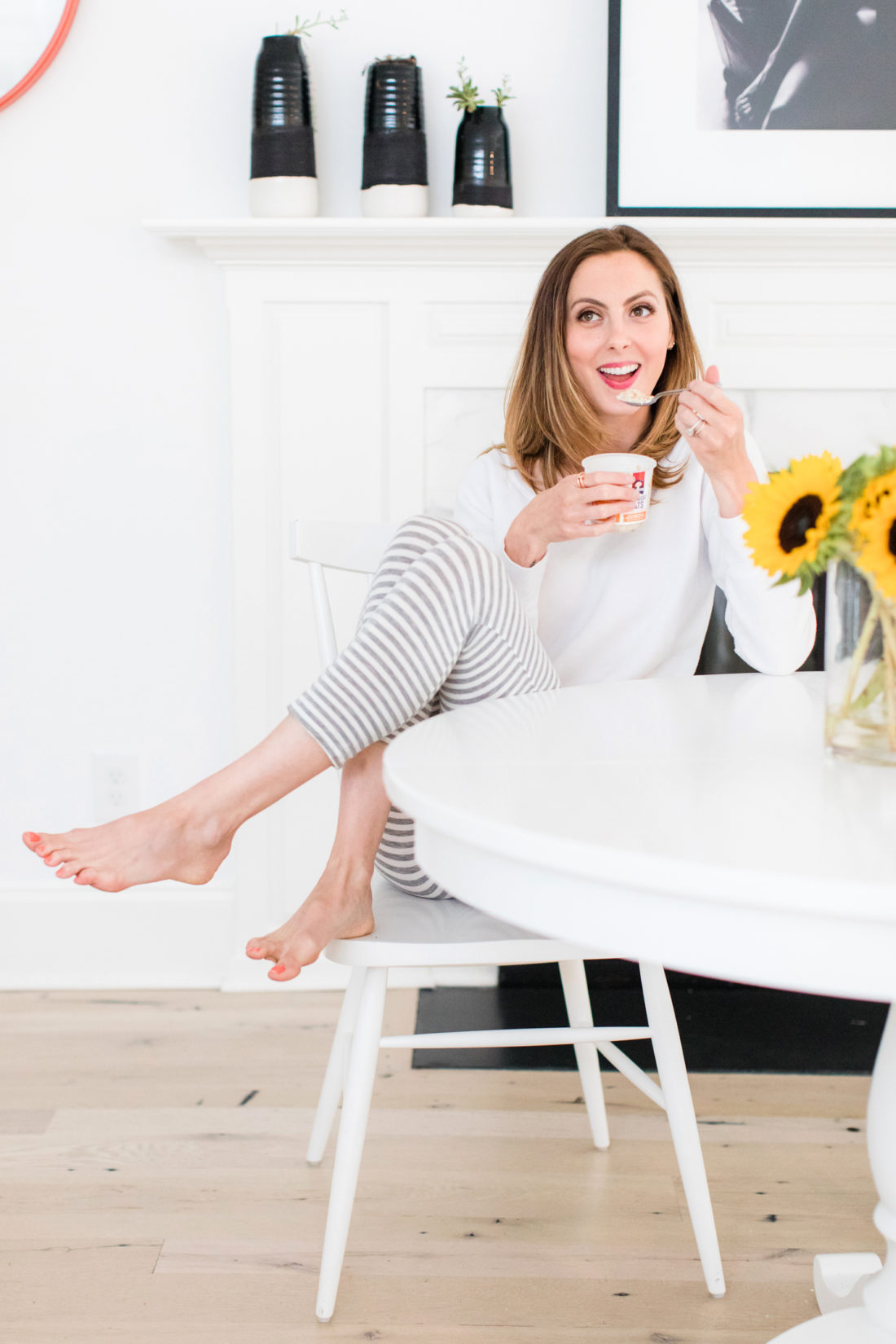 Once I'm finished with breakfast, one or both of the kids have just started to wake up, and I go up to bring them downstairs.  It makes me so much more relaxed not to be hungry while I go through our morning routine.  My kids are both SO sweet in the mornings, and it's nice to spend that time together in a more relaxed way.  I know these days and years will continue to go by so quickly– I always want them to remember me as enjoying the everyday moments with them as much as possible.  As I age, I realize more and more that the things I remember about my childhood are actually not specific times or events, but more like how my parents made me feel during those days and years.  I hope my kids remember how much I cherish them– and the safety and joy of those morning snuggles!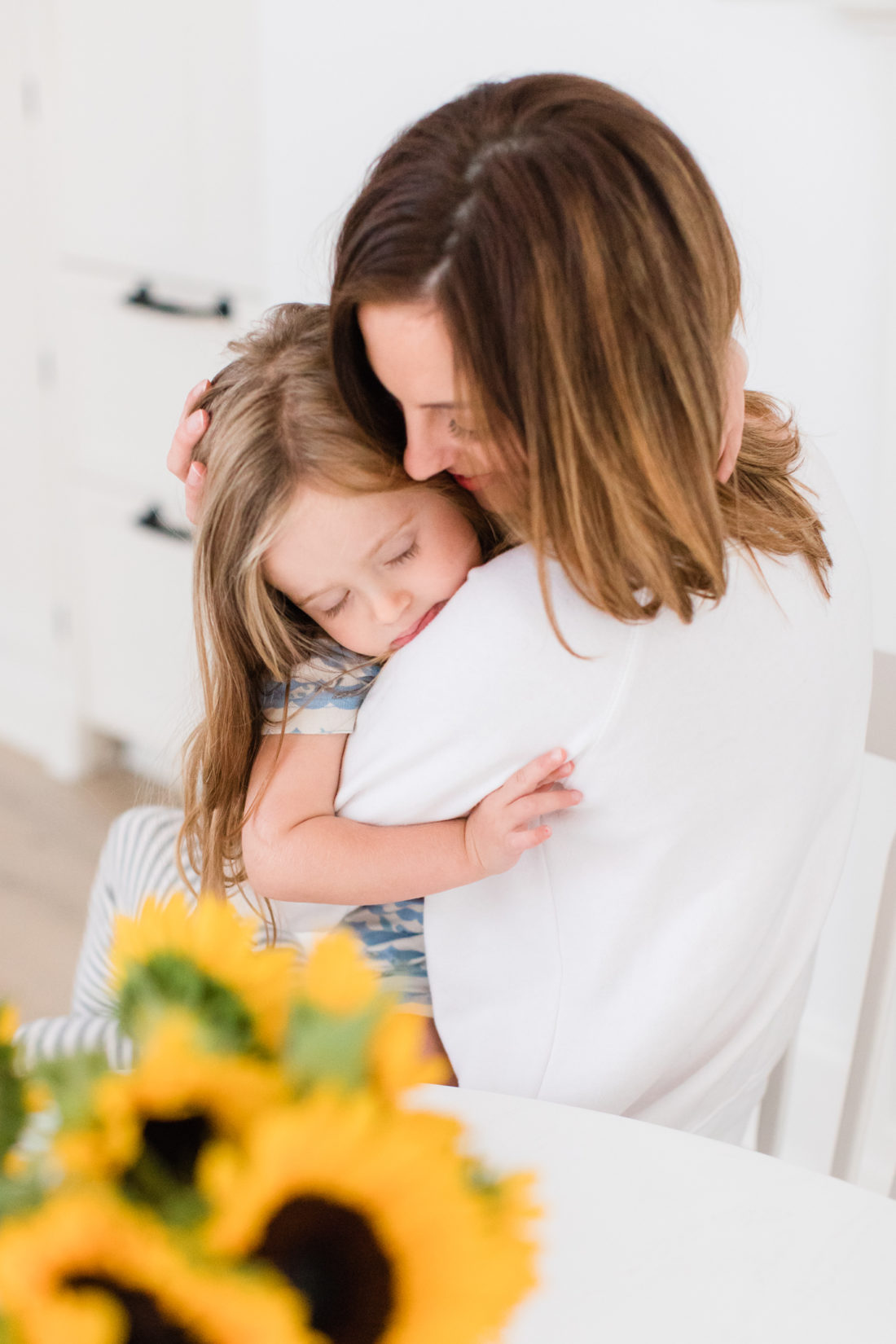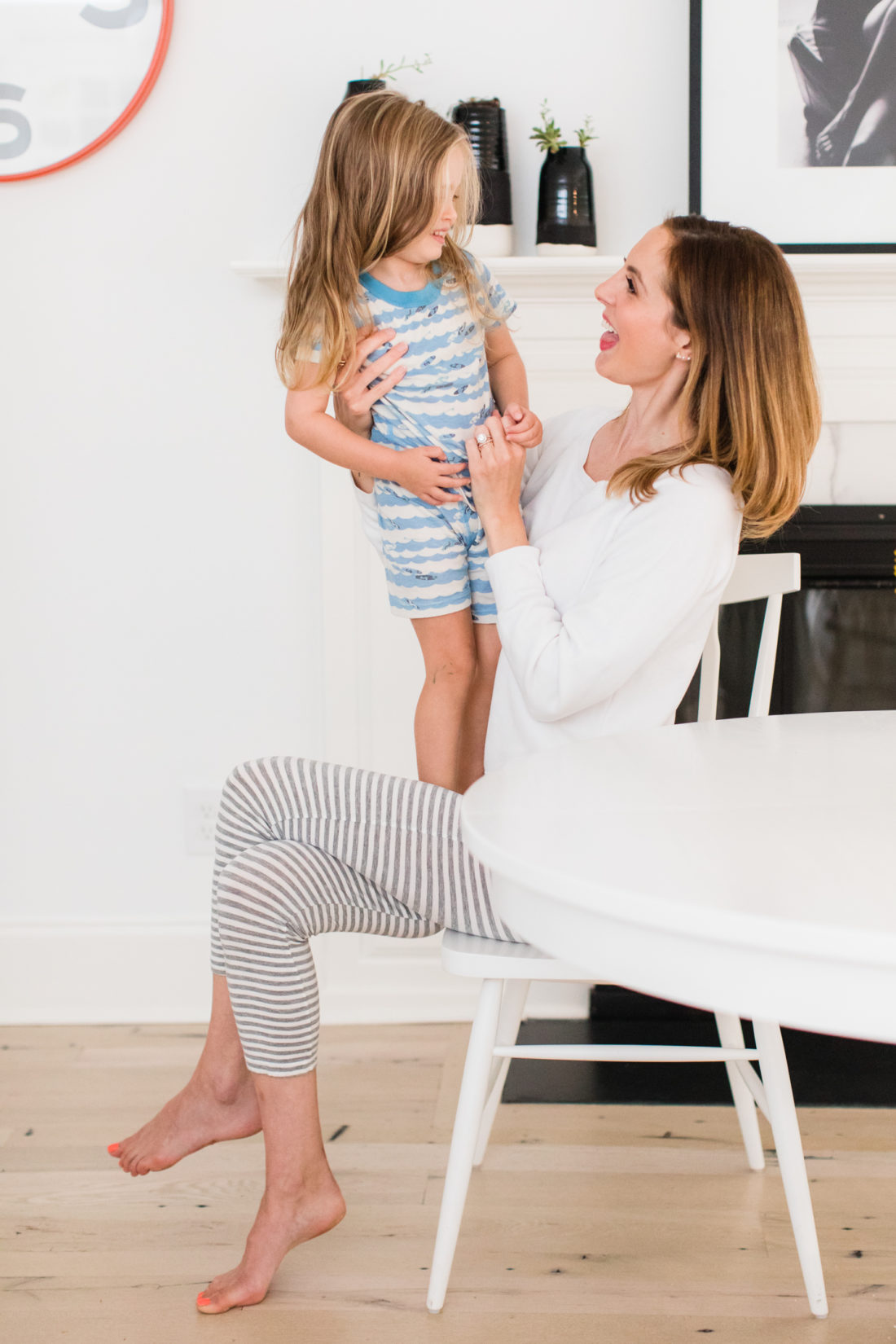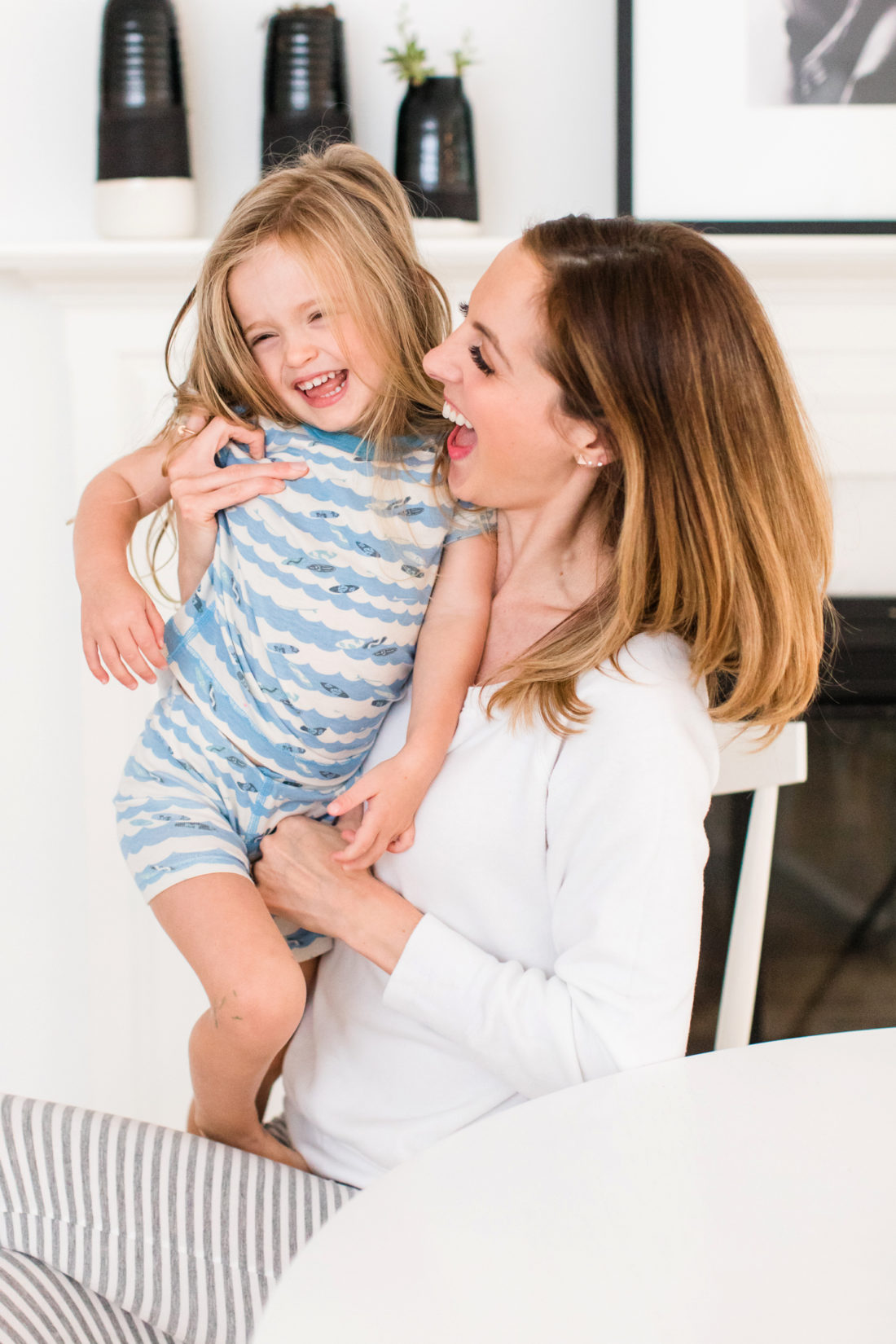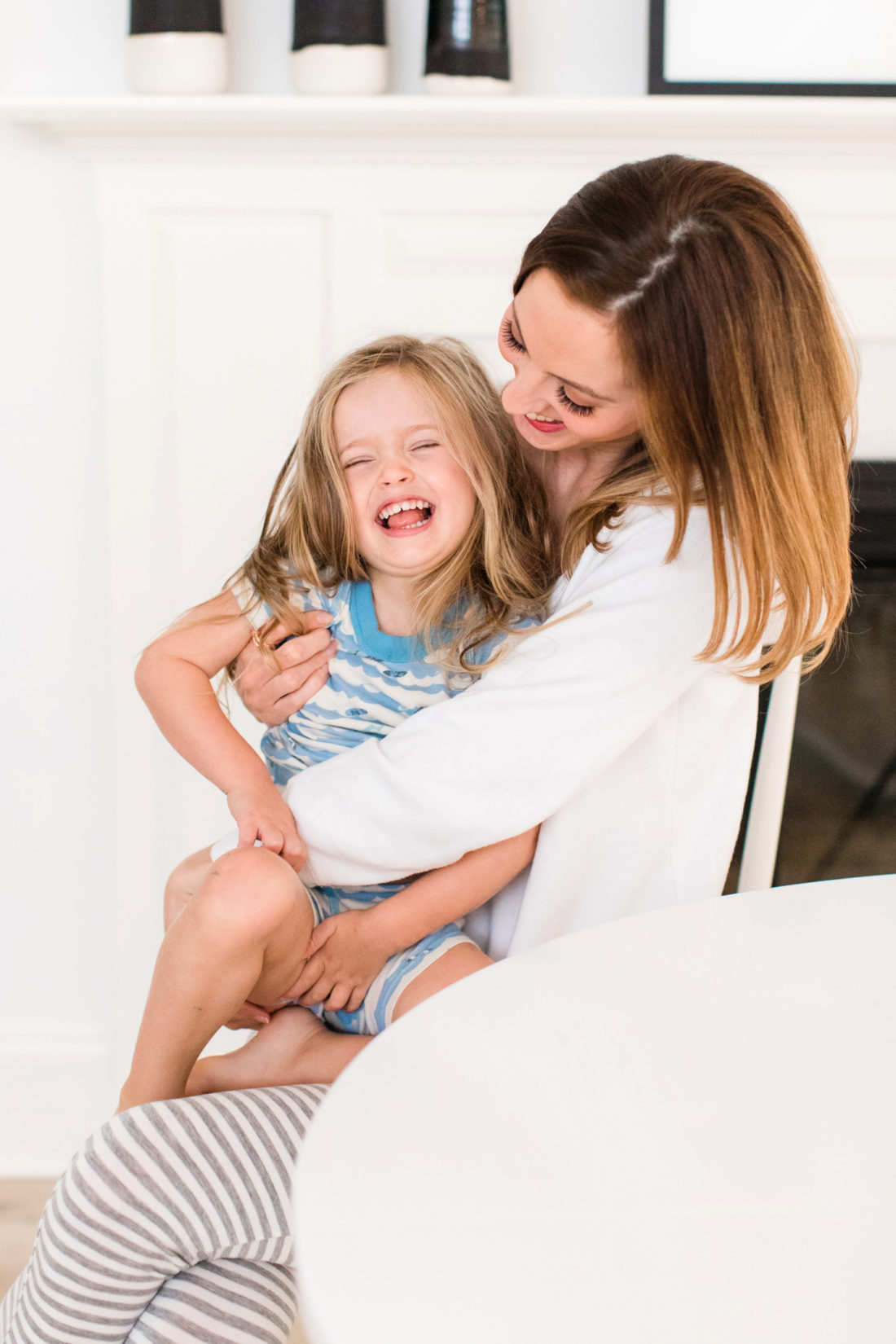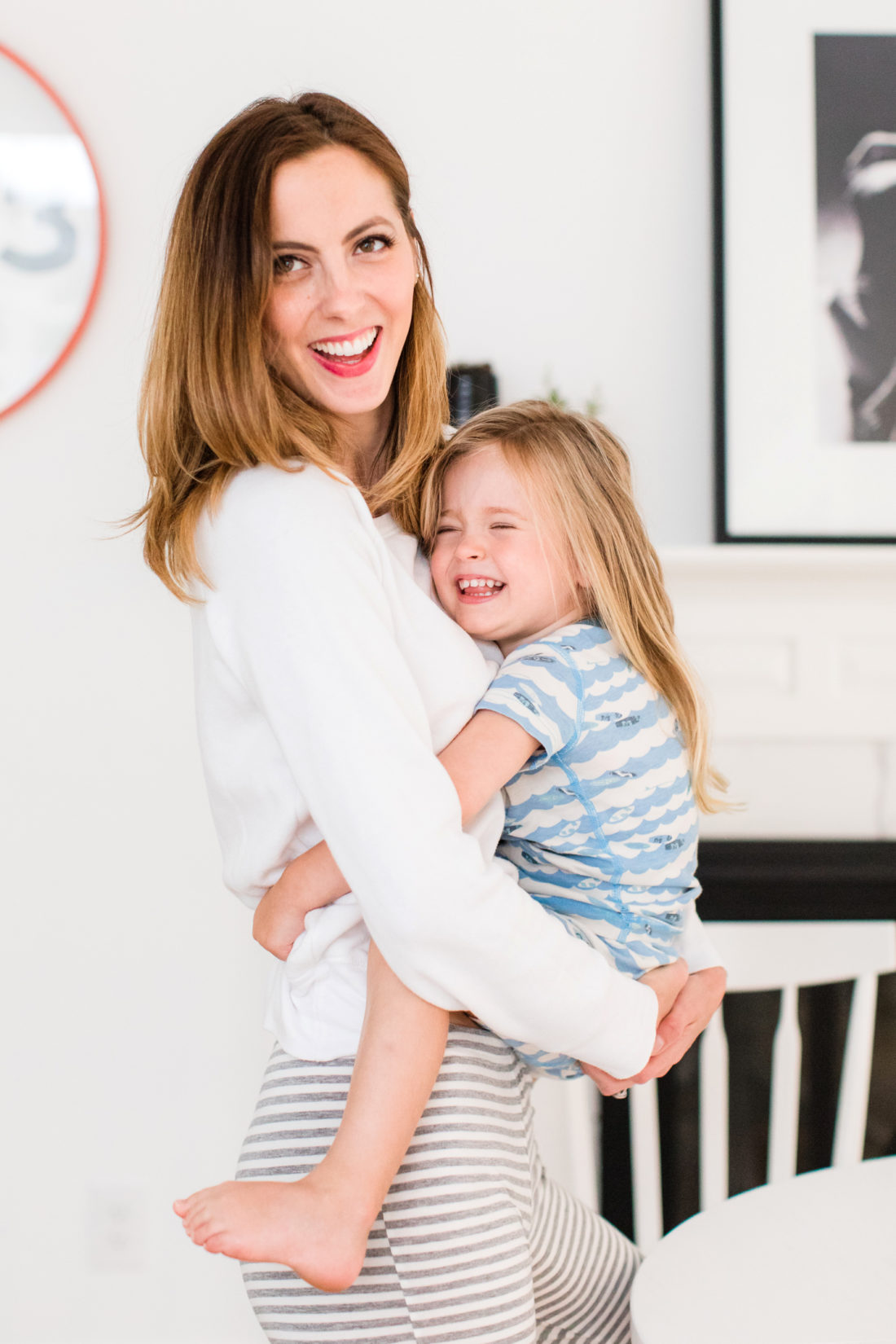 Have you tried these awesome Quaker Overnight Oats?  Which flavor is your fave?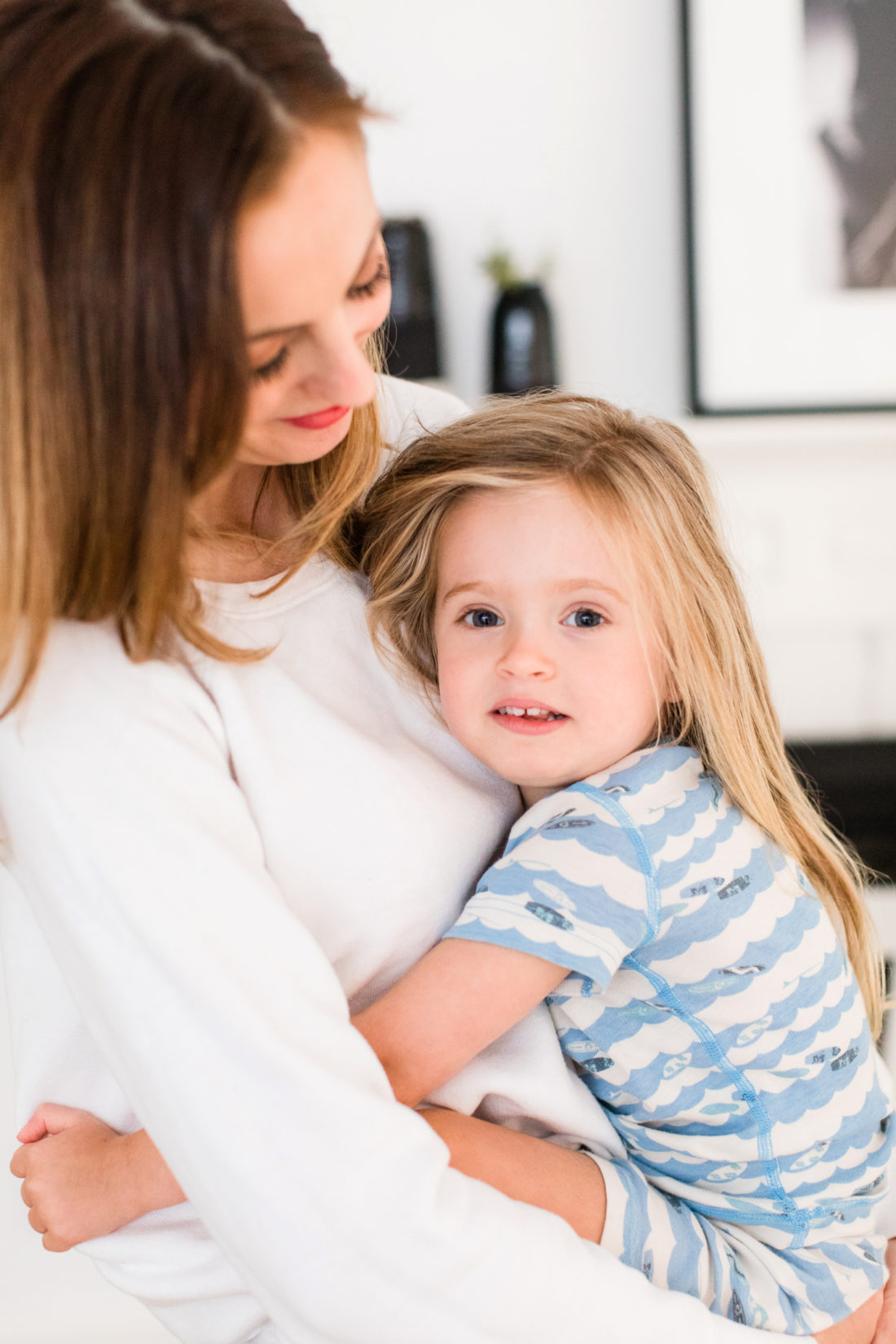 Photographs by Courtney Ann Photography