The following content may contain affiliate links. When you click and shop the links, we receive a commission.
I'm definitely in a mood to celebrate every holiday to the max this year. The holidays were SO depressing last year, and everything just felt insurmountable to me in terms of getting to a better place as a nation. Now, I see our road is still long but there are lots of little steps back to normalcy and for that, I am SO grateful. Halloween is first up on our list of celebrations! If you have been following this blog for a while, you know that Halloween is a big deal for our family. It was a huge holiday tradition when I was growing up to have a party at our house before all the kids would go trick-or-treating, and I'd look forward to the party all year. My parents would really go all out for their Halloween costumes, and ours, and just get into the spooky spirit so intensely. LOL. We'd have decorations up everywhere.
It was such a fond memory of mine as a kid, that it was super important to me to continue that tradition in my own family. We used to have big parties when we lived in Los Angeles, and we even had a couple the first years we were in Connecticut. The last couple of years we haven't done much, though. I'm hoping this year we're still allowed to gather outside by Halloween time. I'm planning to have friends over to have food and drinks before heading out with the kids to trick-or-treat through the neighborhood. It's been amazing to live in such a tight knit community the last couple of years. It's so cool to watch all the neighborhood kids traipse around together on Halloween!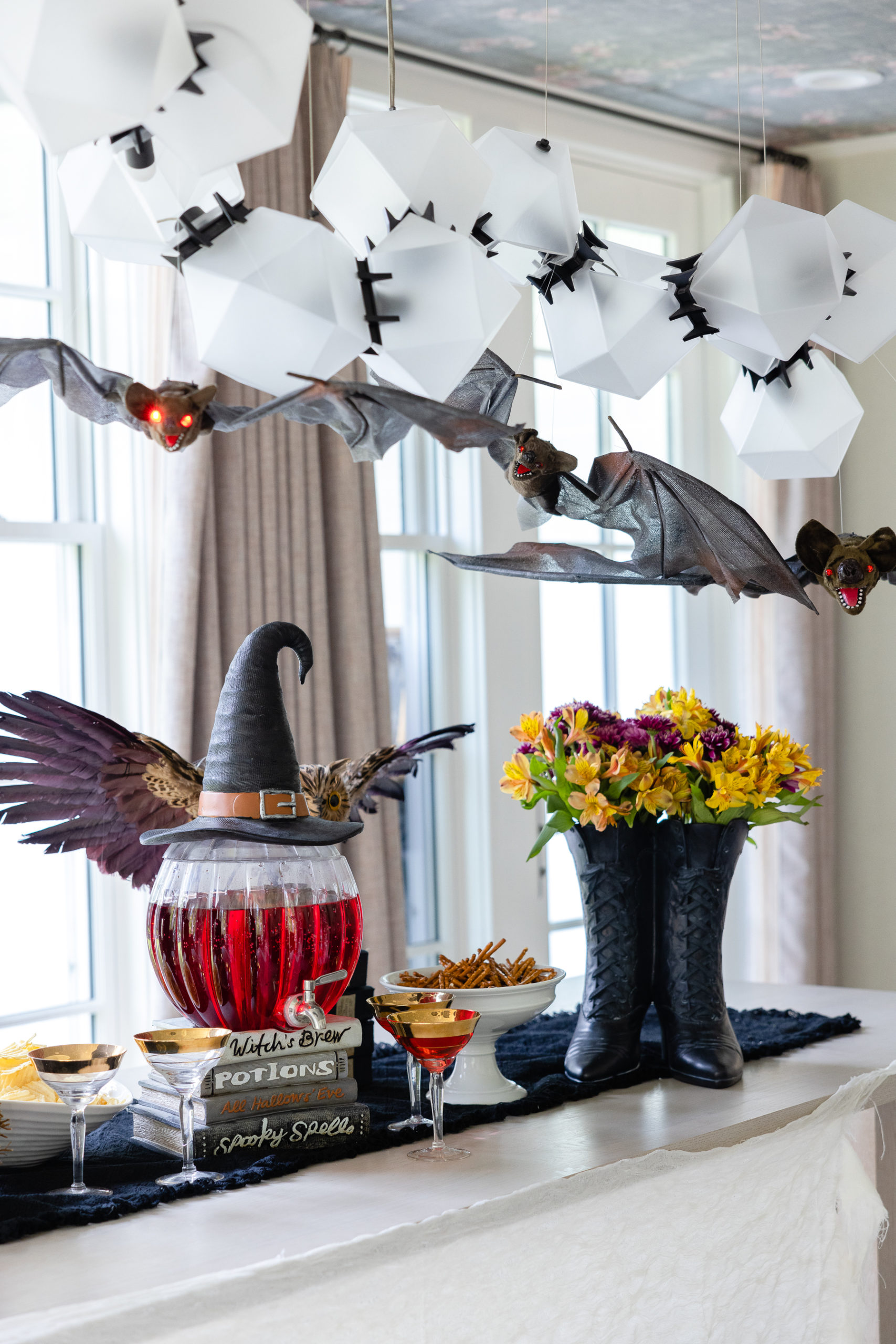 I'm so excited for our Halloween decorations this year! I traditionally will have the house and front door decorated for a few weeks leading up to Halloween, and then I put up the outdoor decorations a day or two before. The kids LOVE helping me with that part. They always want our house to be the spookiest one on the block! Ha! Today I'm sharing a look at how I'm decorating our table to entertain for our Halloween party, and a look at our Front door decorations. It's a tradition for me to get everything from Grandin Road. I worked with them when I was pregnant with Major and just fell in love with their fun and festive Halloween stuff. I hope you love it as much as I do!
---
Shop this post…

Photographs by 

Julia Dags

 | Copyright © 2021 Happily Eva After, Inc. All Rights Reserved.