The following content may contain affiliate links. When you click and shop the links, we receive a commission.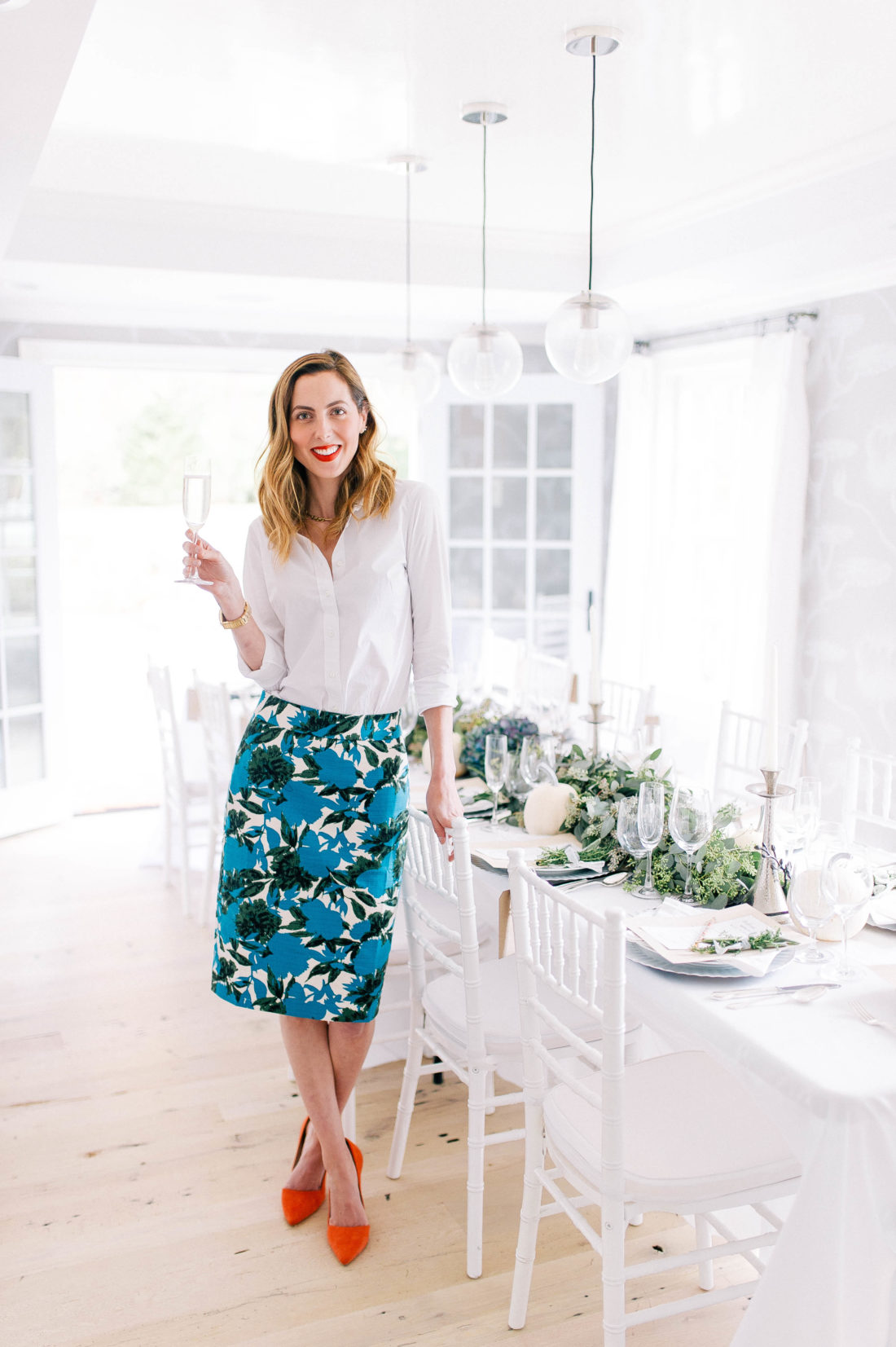 Many thanks to No Kid Hungry for inspiring me to host this Friendsgiving and for sponsoring this post! As always, the thoughts and opinions expressed below are entirely my own.
Hosting around the holidays holds a special place in my heart– there is something so magical in the air, and everyone shows up wanting to have a wonderful, festive time. And Thanksgiving for me is the real kickoff to the winter holiday season. But this year, I wanted to do something special to give back and make my hosting a bit more meaningful– I hosted a Friendsgiving to support No Kid Hungry!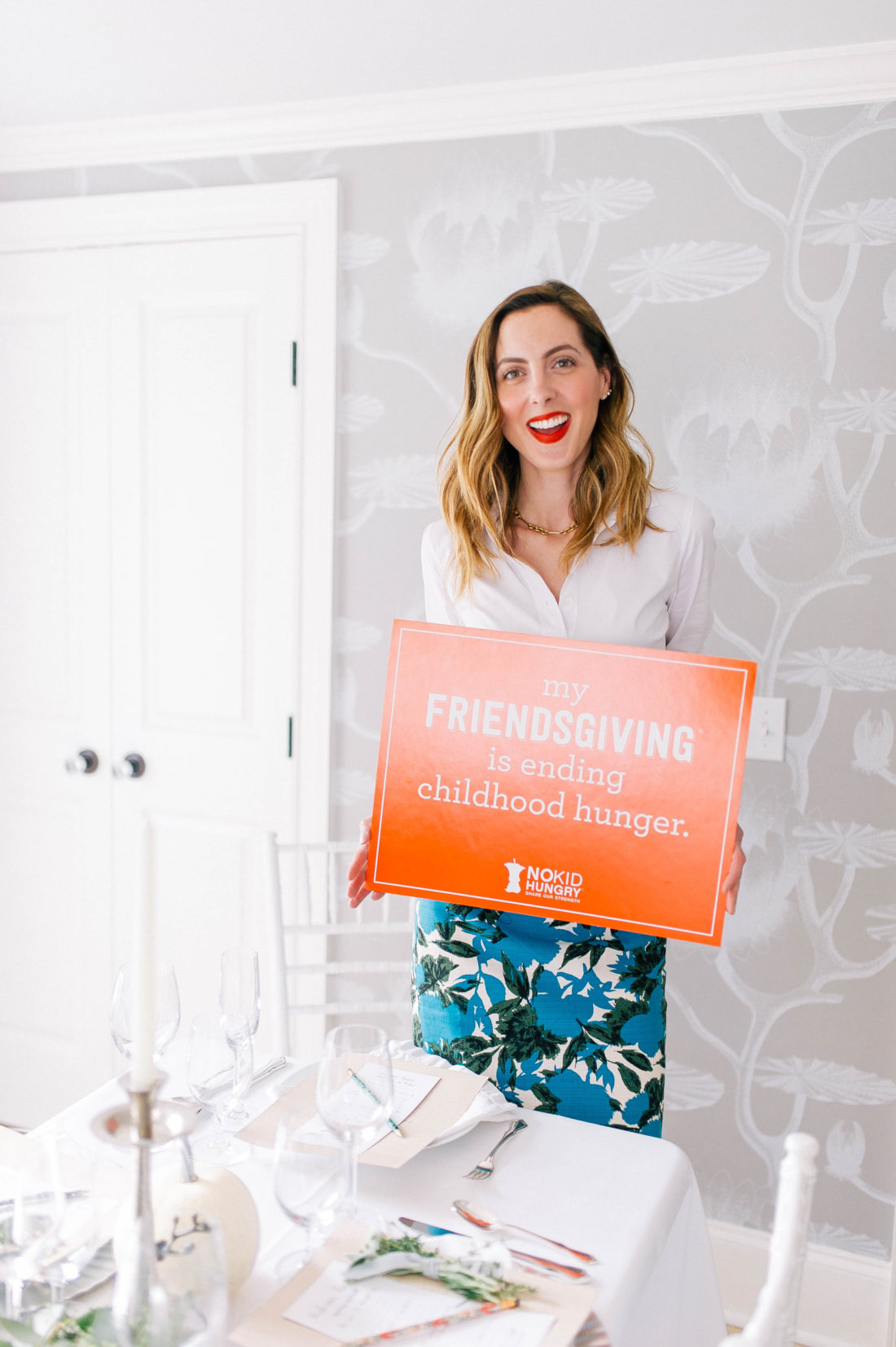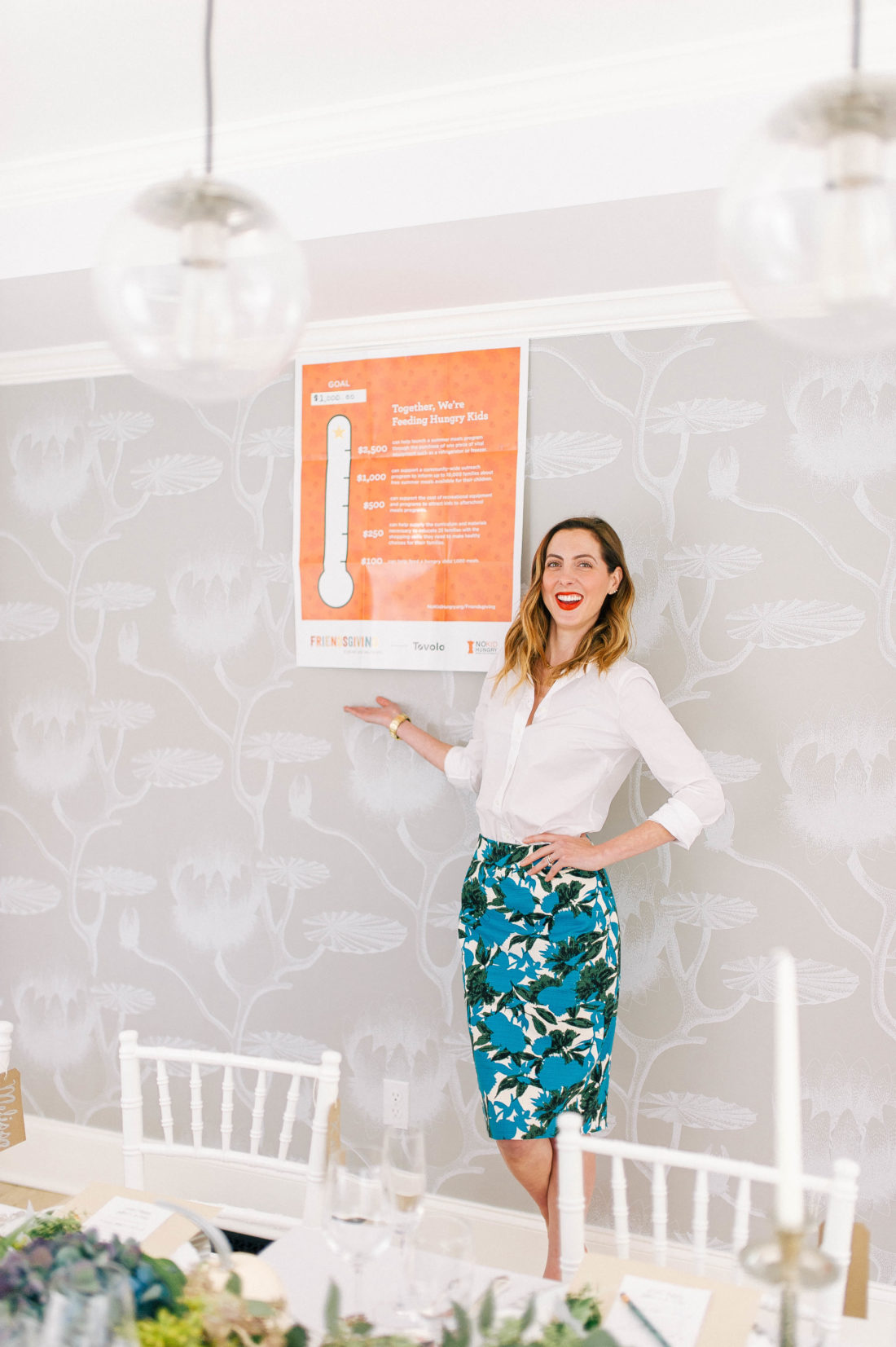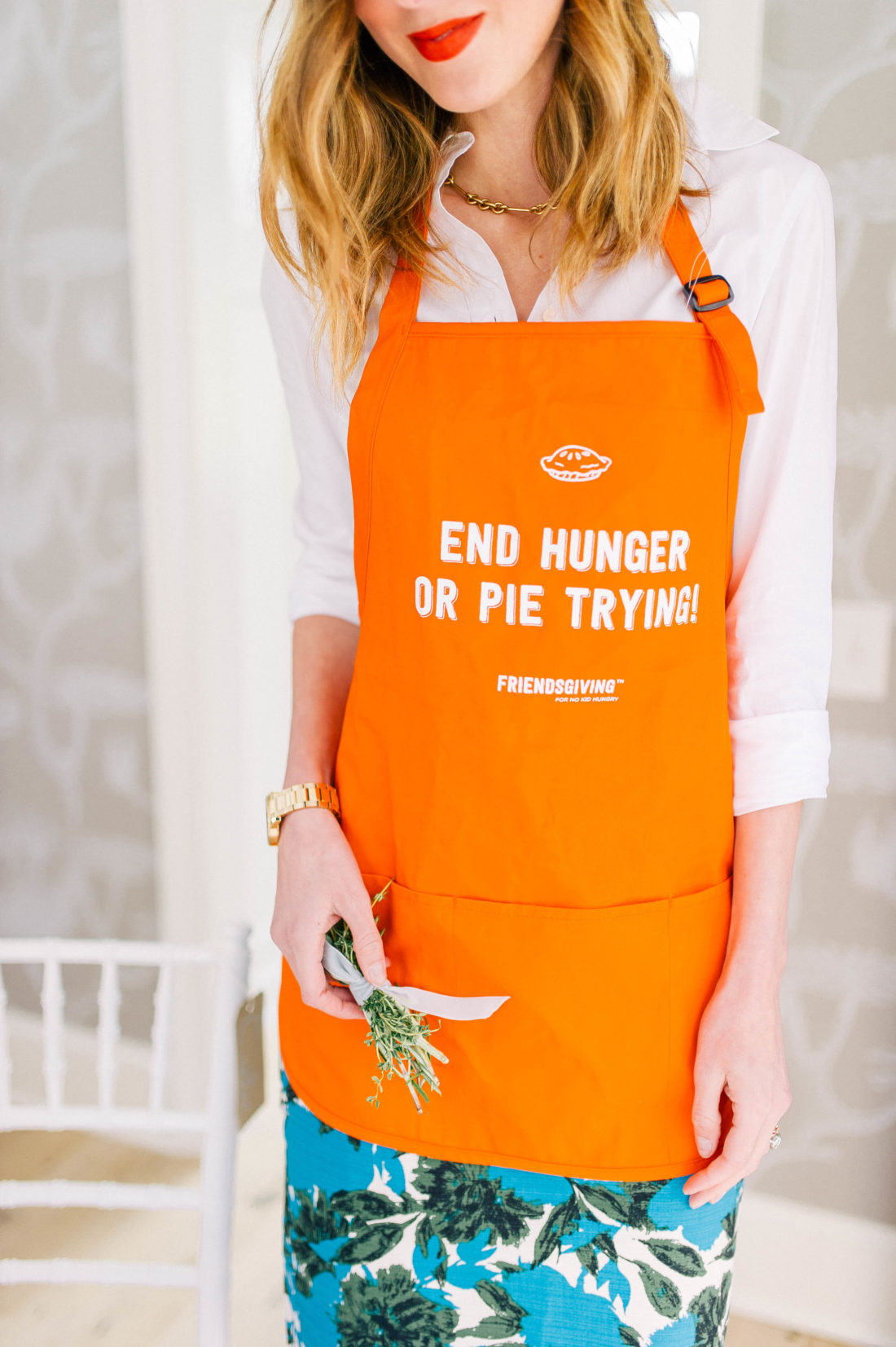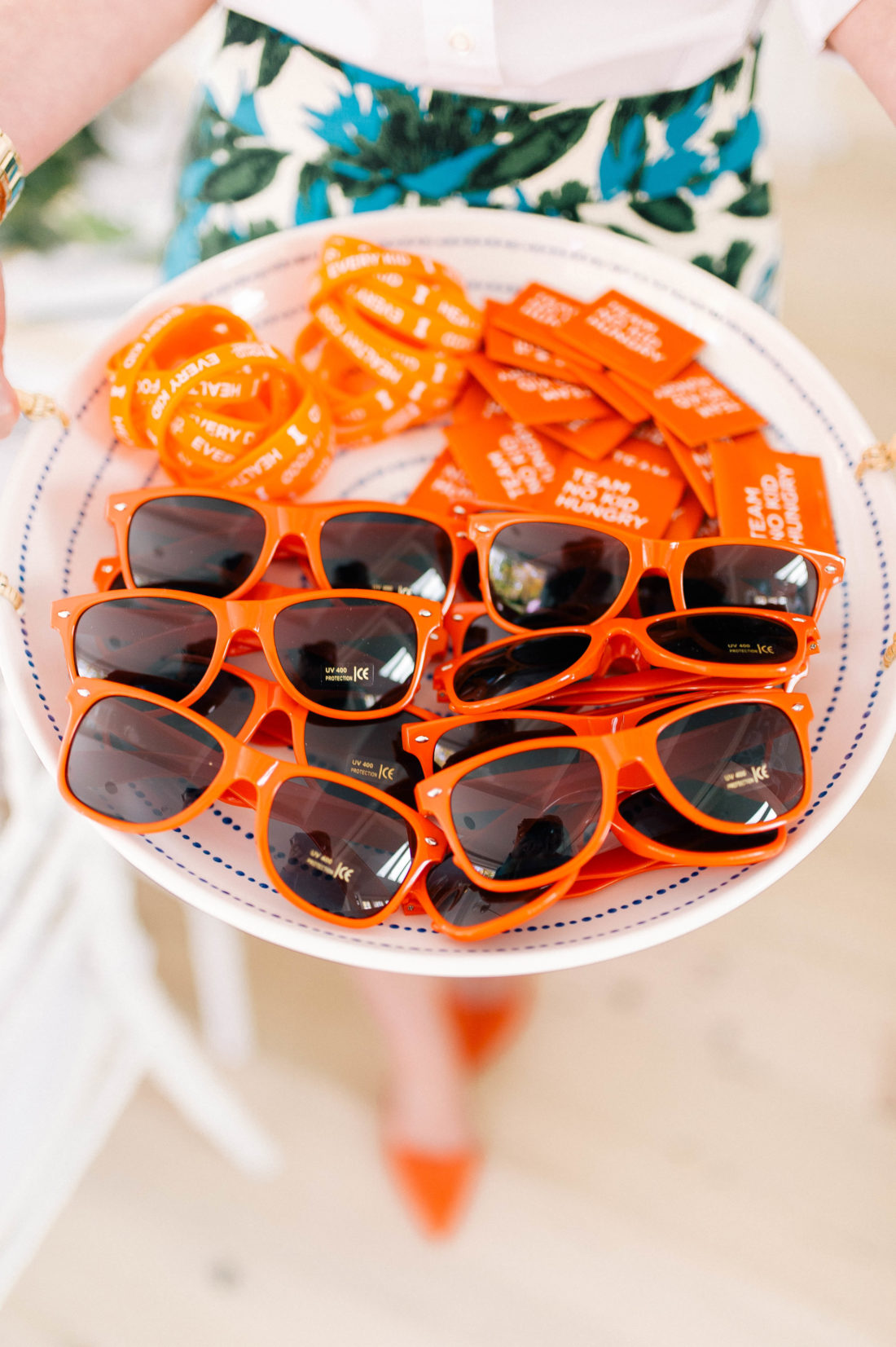 No Kid Hungry is an organization I've admired and supported for a while. Their simple mission is to eradicate childhood hunger in our country– a heart-wrenching yet very solvable plight affecting us right here at home in the USA. The statistics are so sad: 1 in 6 kids in our country is struggling with hunger today. And that means that almost as many parents are overcome with worry wondering how to get food on the table to provide for their families. I can't even imagine what a heartbreaking feeling that would be as a parent, and what a huge hurdle that would be for a child. No Kid Hungry is an organization built by problem solvers who are getting out in to communities and removing obstacles that contribute to childhood hunger. They are not only working to implement free breakfasts in schools nationwide, but also after school meals and nutritional education for families struggling with poverty. Helping families learn to provide healthy and nutritious meals for their children on a budget is just as important as providing meals for them! I really love how industrious and solution-oriented No Kid Hungry is, and I was thrilled to partner with them to bring awareness to their new Friendsgiving initiative!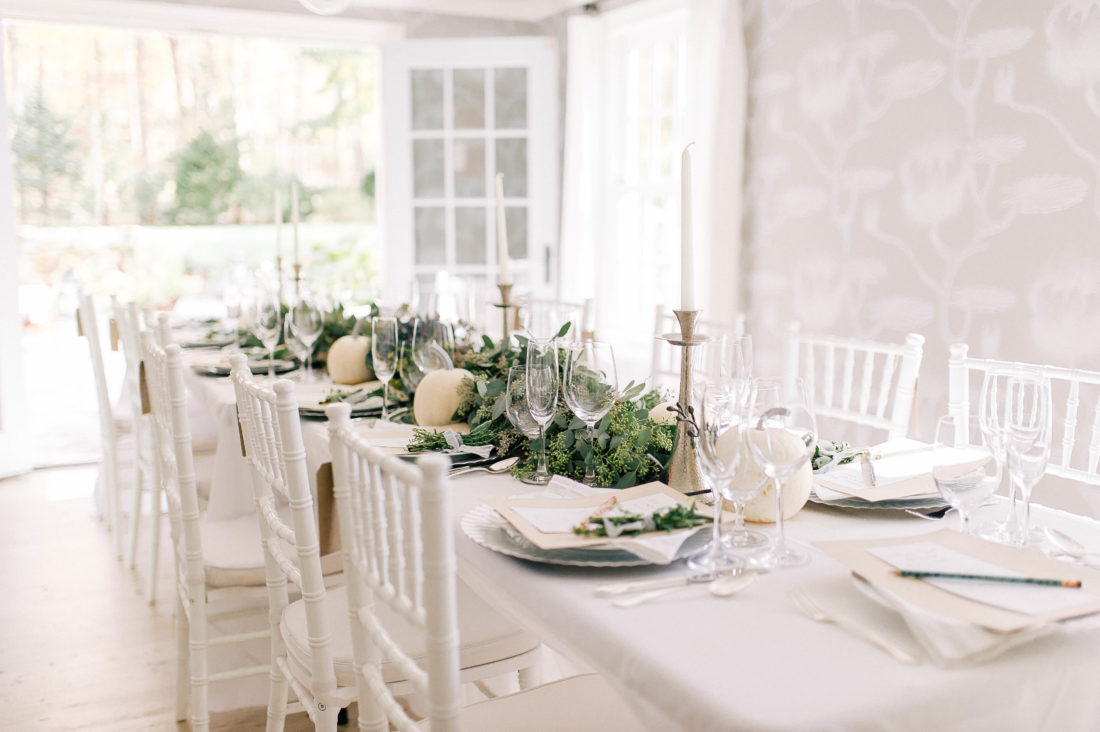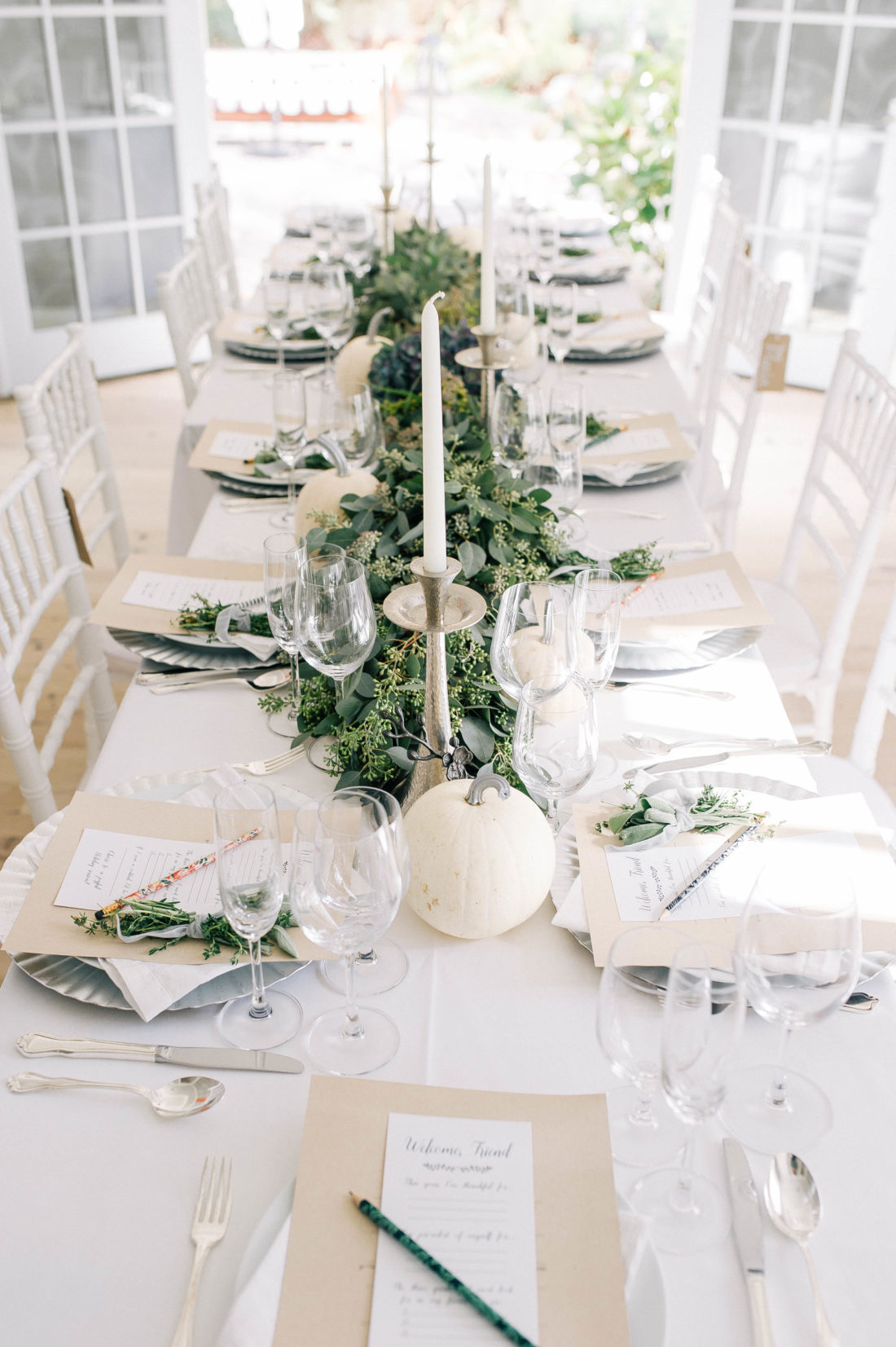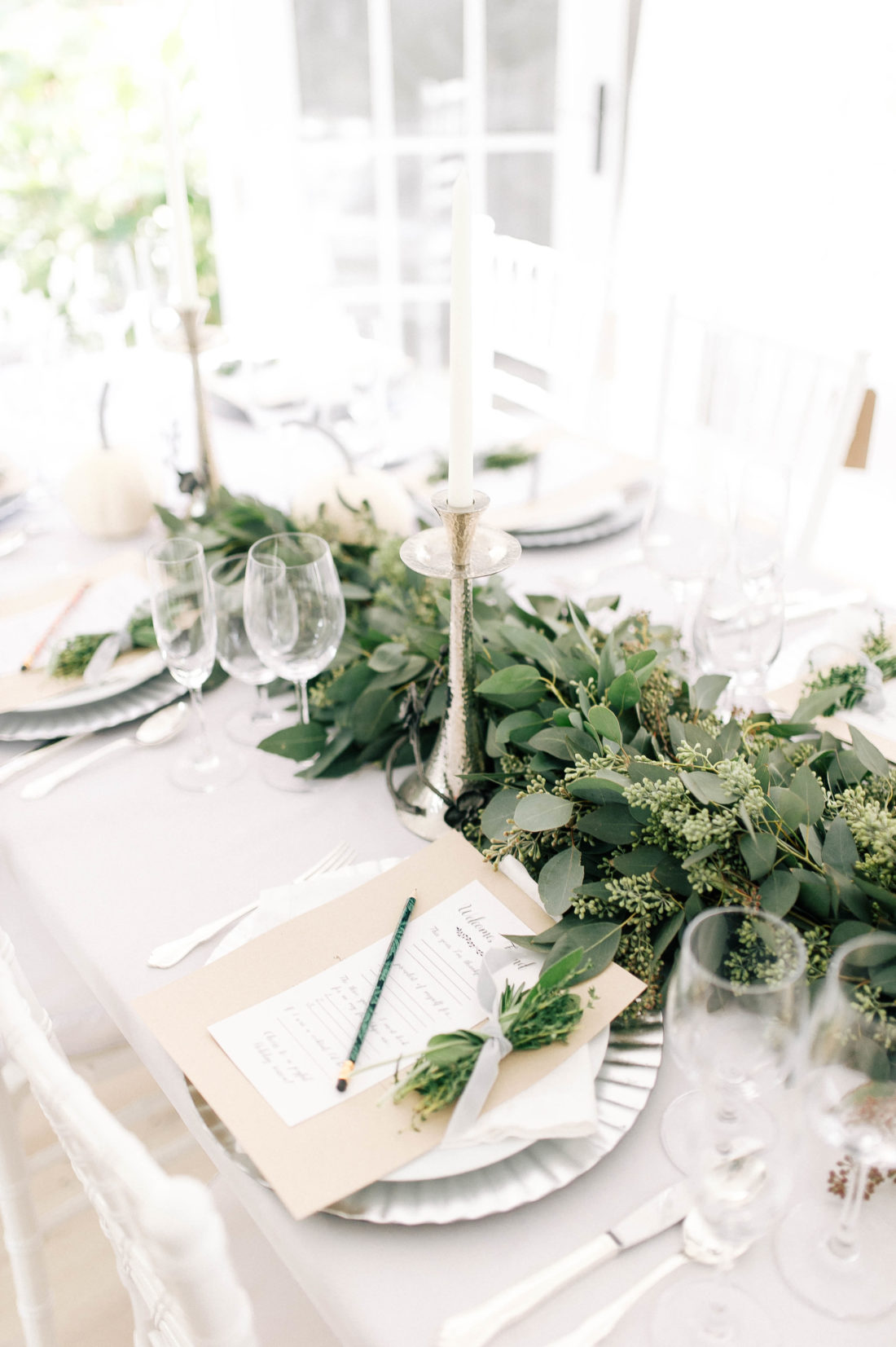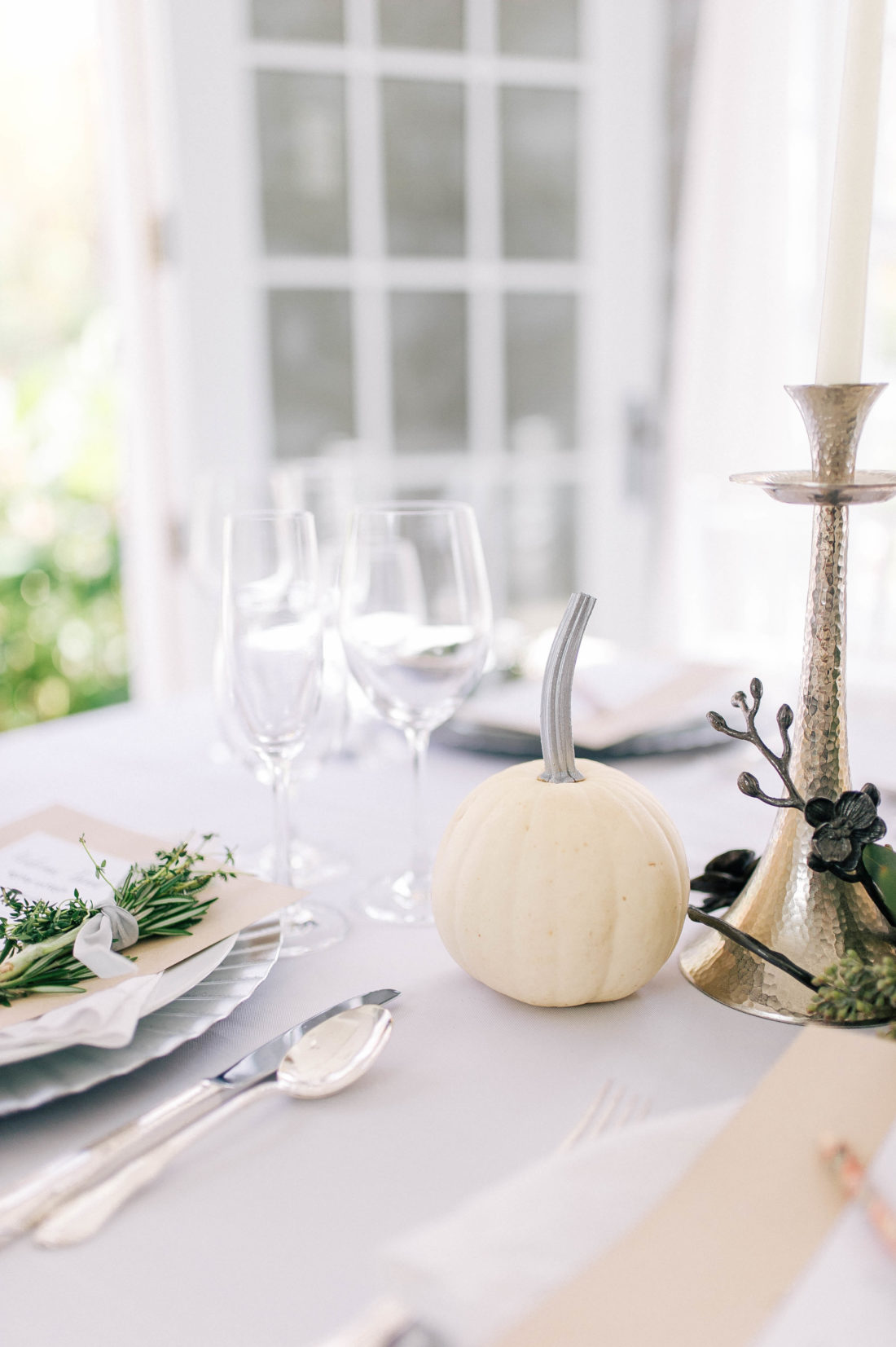 Share Our Strength's No Kid Hungry campaign invites all to kick-off the holiday season by giving back to kids in need. Friendsgiving for No Kid Hungry encourages holiday hosts to set a seat at the table for the one in six kids in America struggling with hunger by adding a fundraising component to their celebration. You can fundraise at your actual Friendsgiving, and additionally online on your own Friendsgiving fundraising page! Every $1 donated to No Kid Hungry through Friendsgiving connects a child in need to 10 meals. And raising $2500 can help launch a summer meals program through the purchase of vital equipment such as a refrigerator or freezer! Any bit of fundraising truly helps.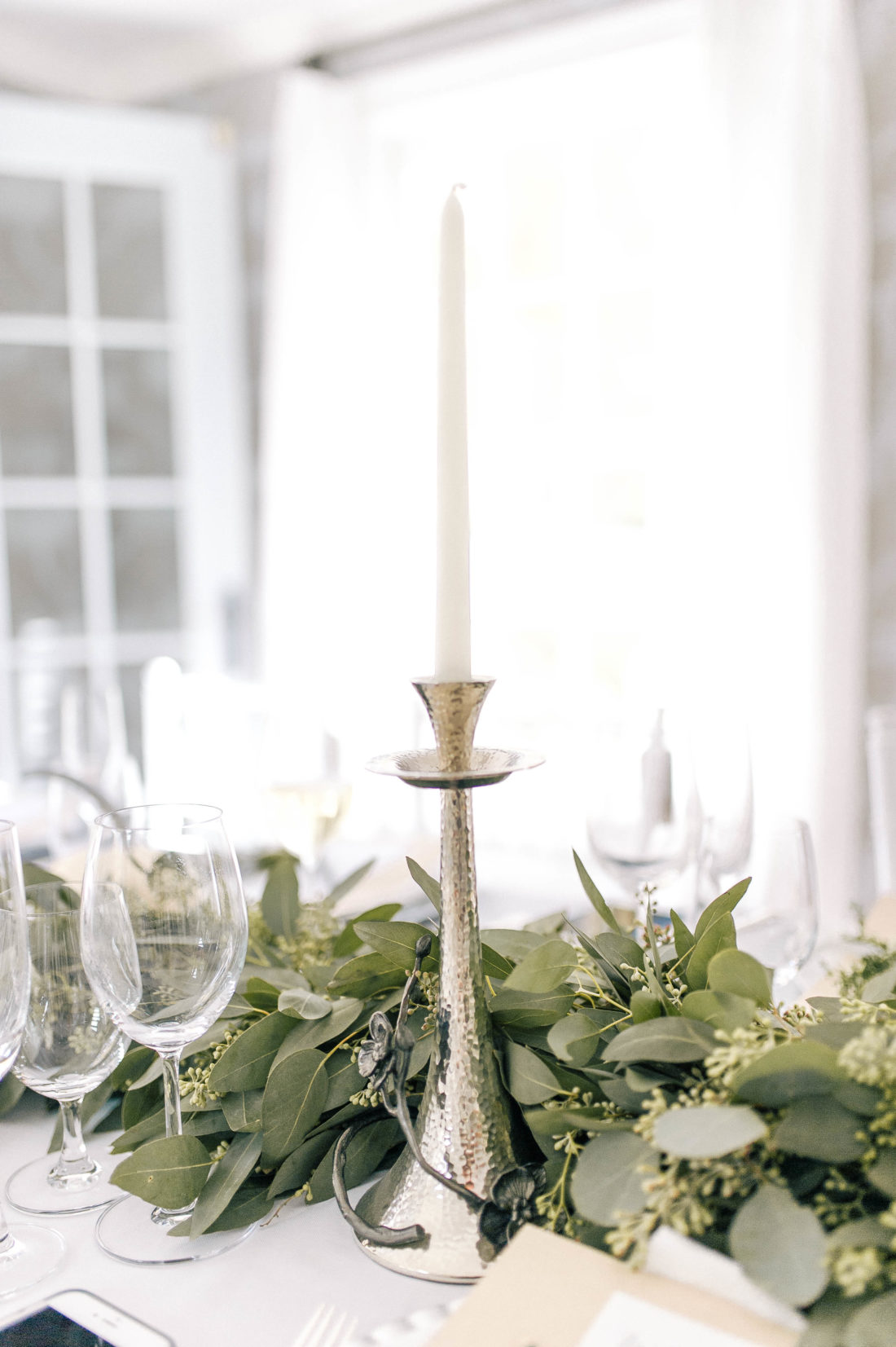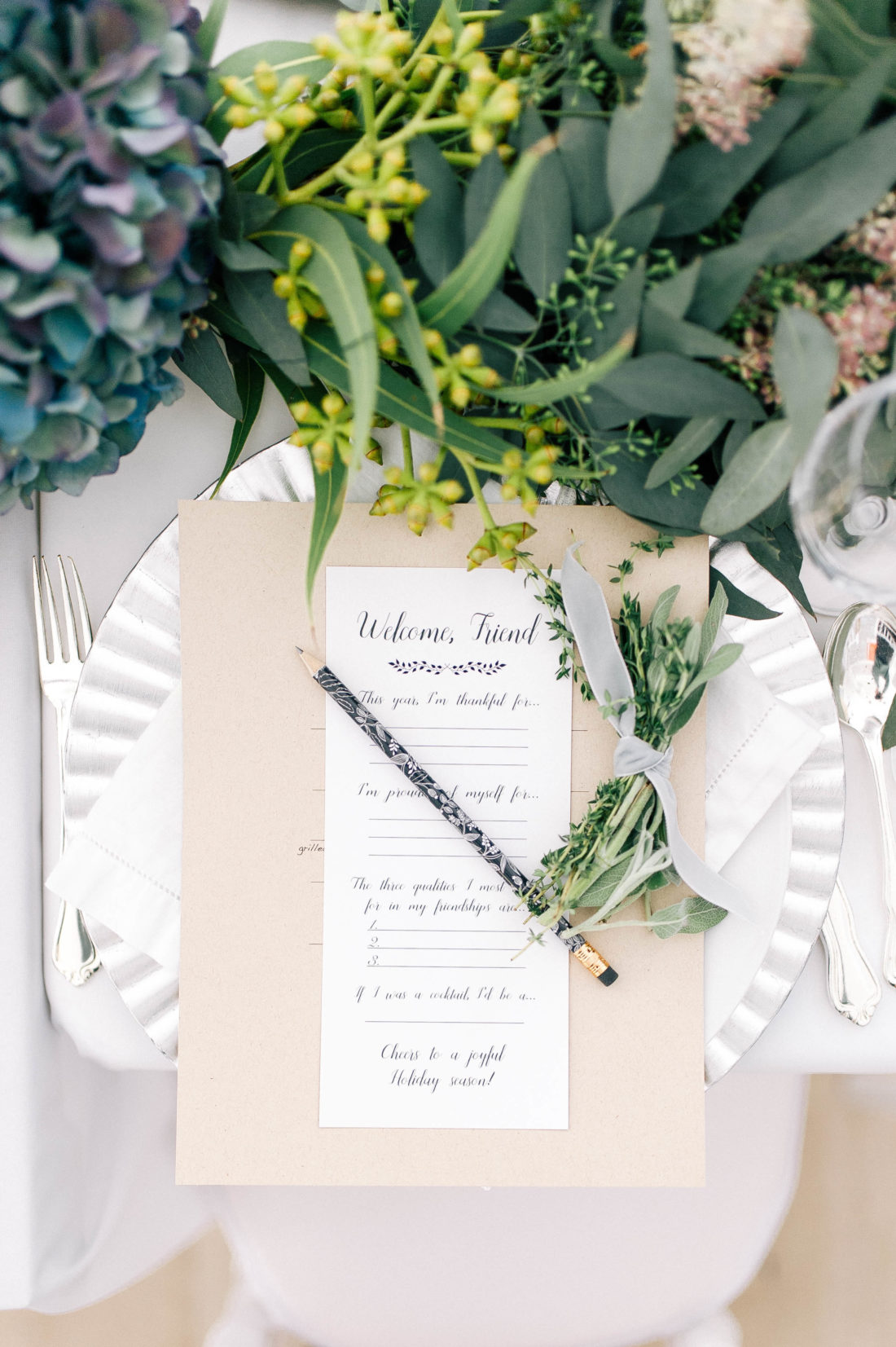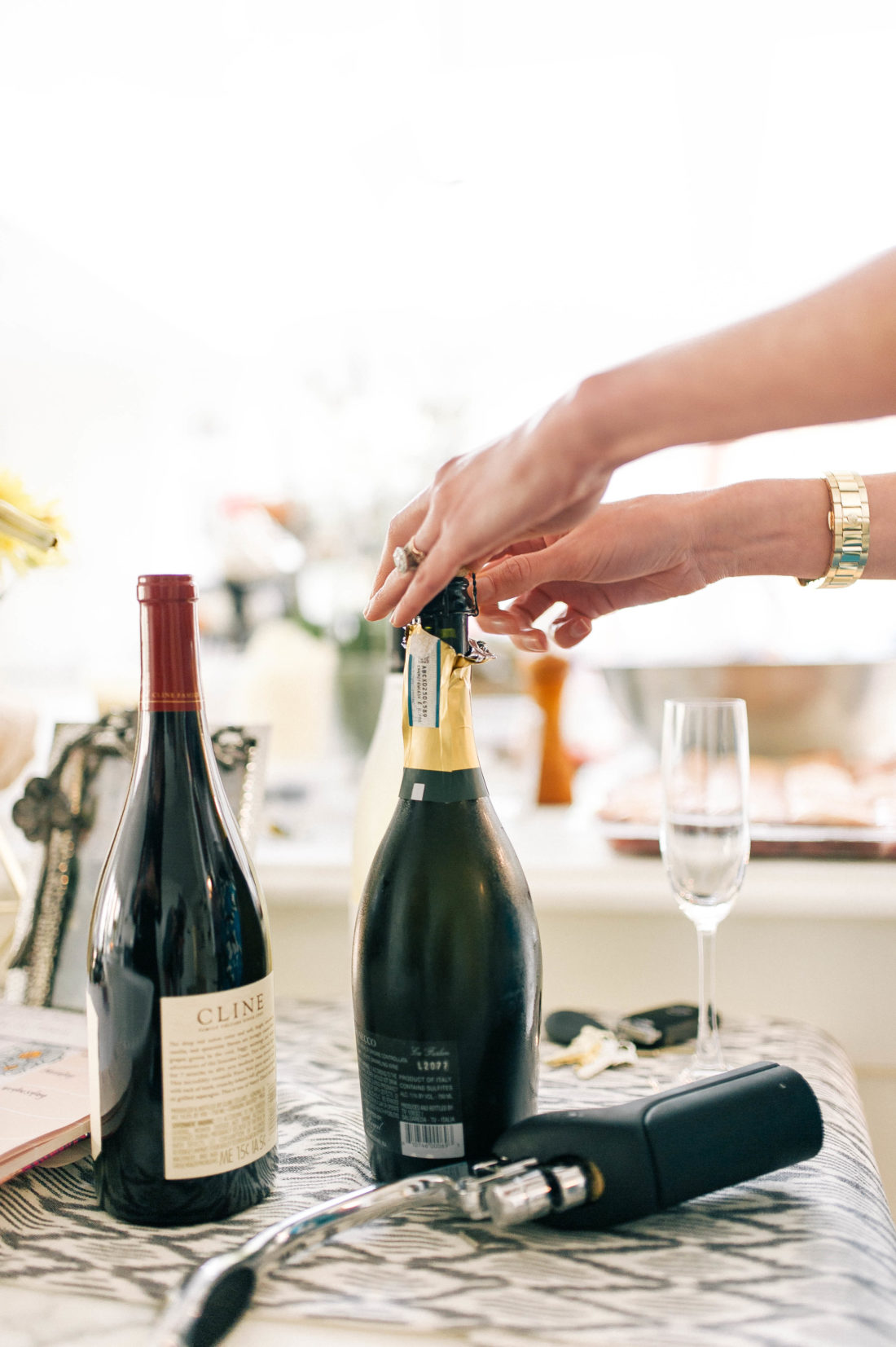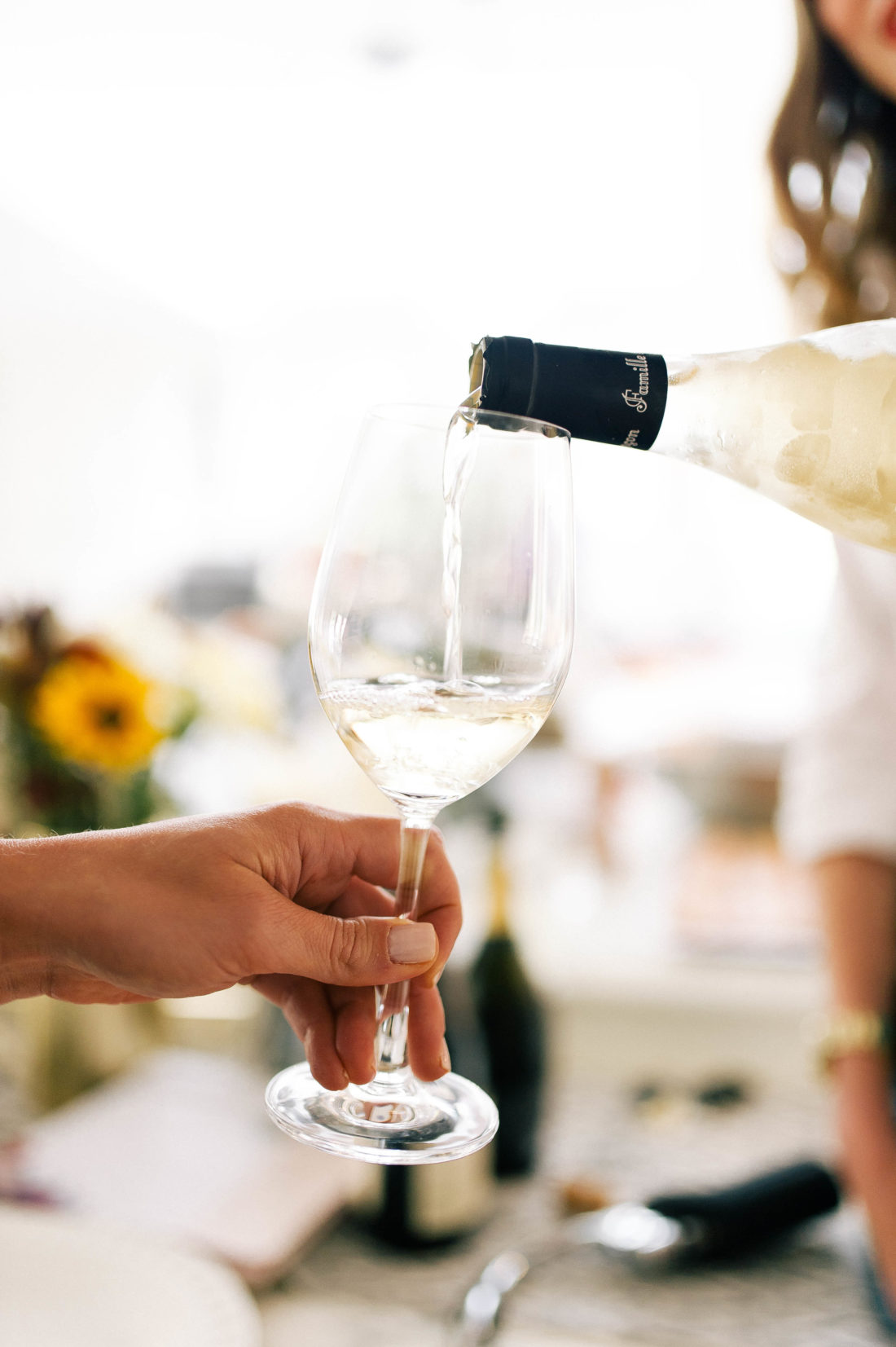 By signing up to host, individuals receive access to extensive resources needed to execute a successful Friendsgiving event and inspire others to donate to their fundraiser, including décor templates, fundraising tips, a planning checklist, support from culinary experts, fundraising prizes and more. No Kid Hungry wants to make sure all of the Friendsgiving hosts are supported so that their events can be as helpful as possible to the ultimate goal: feeding hungry kids this holiday season.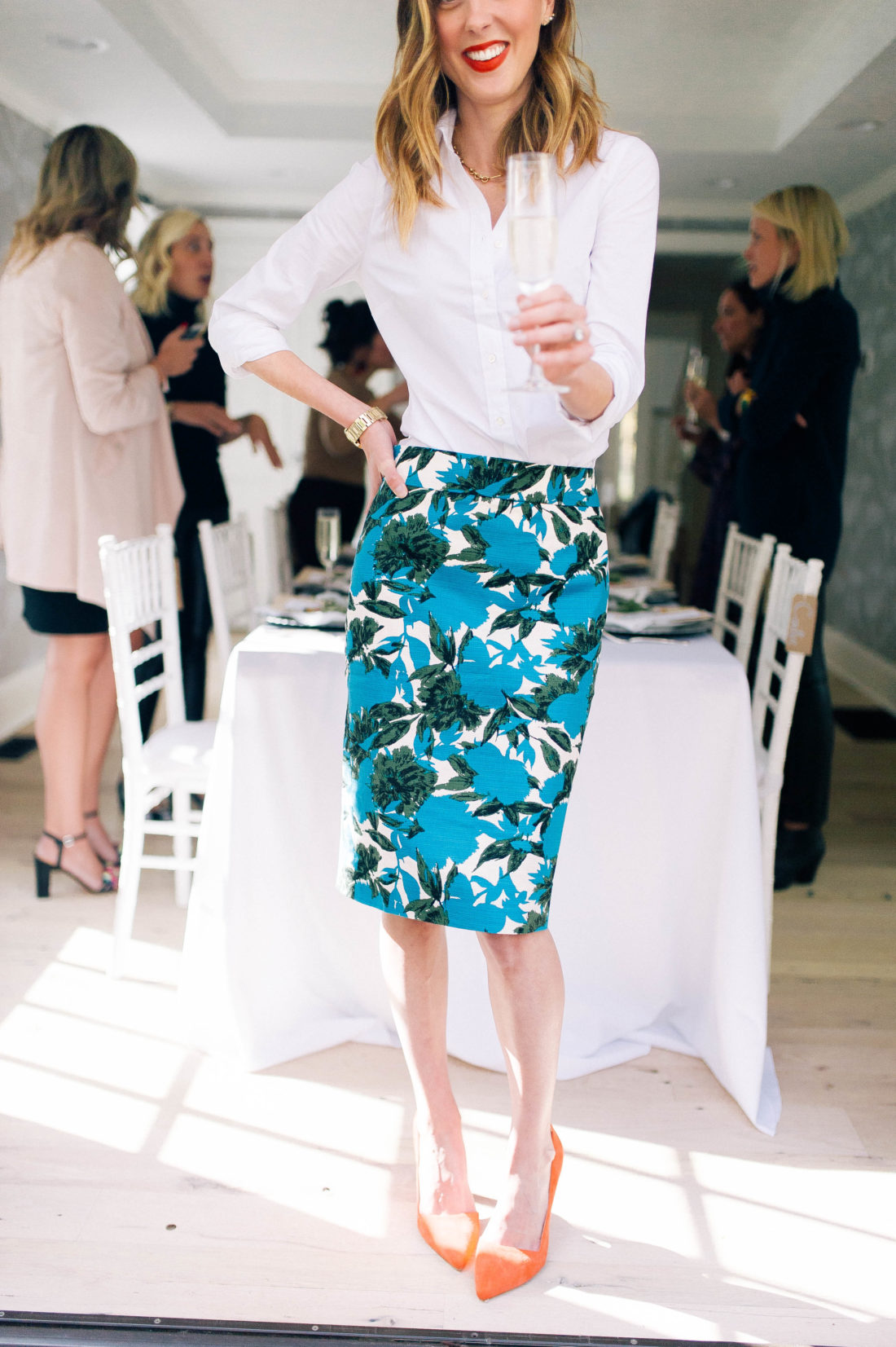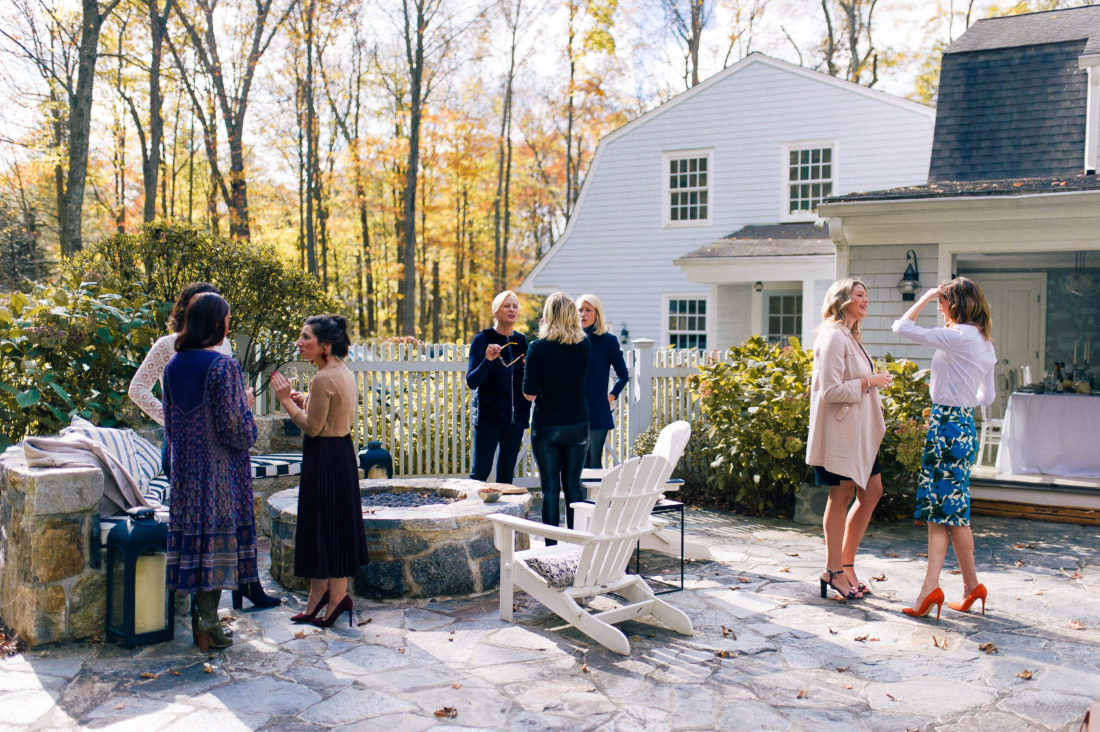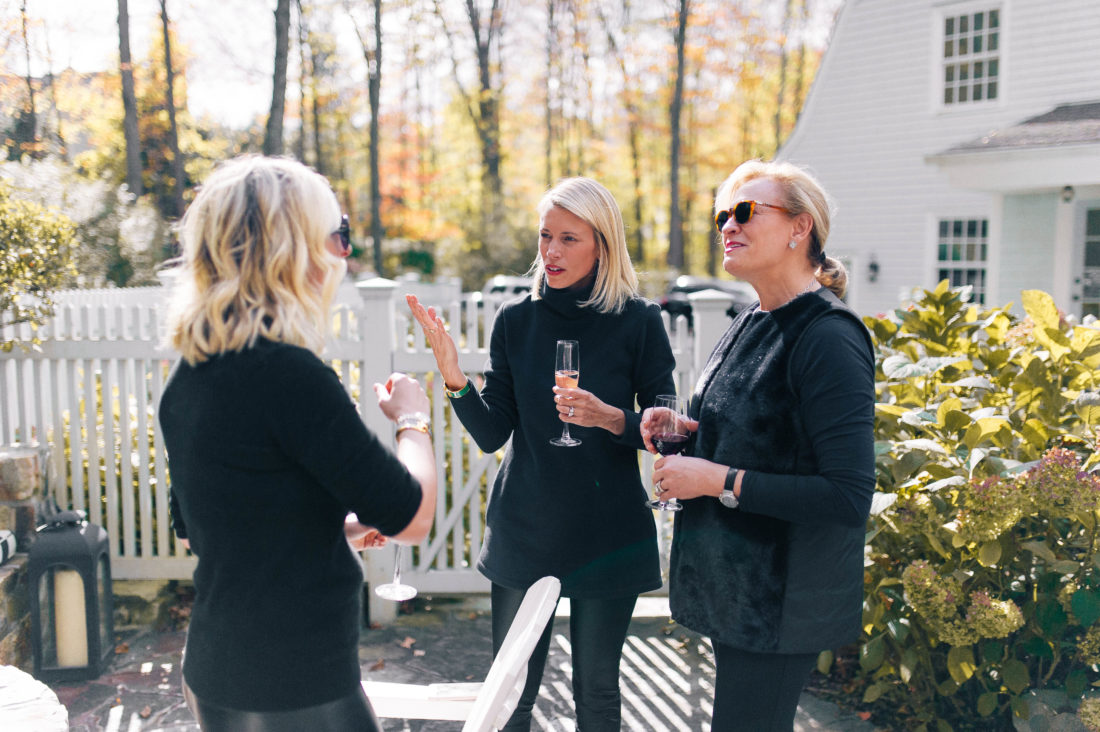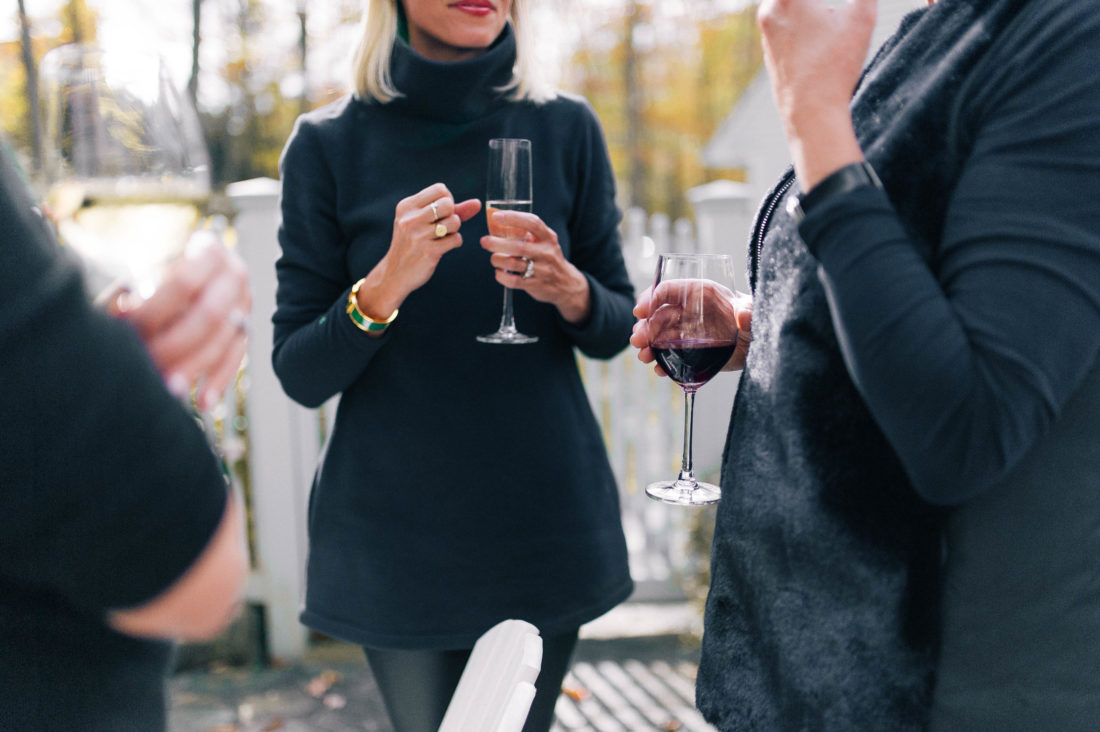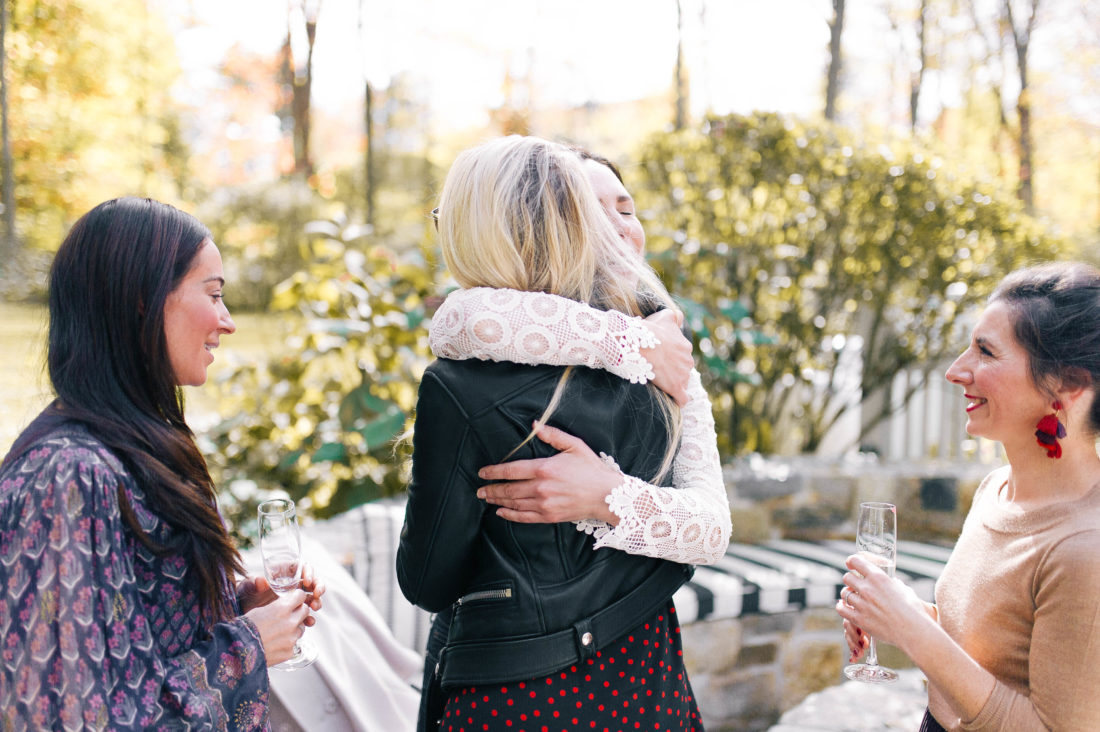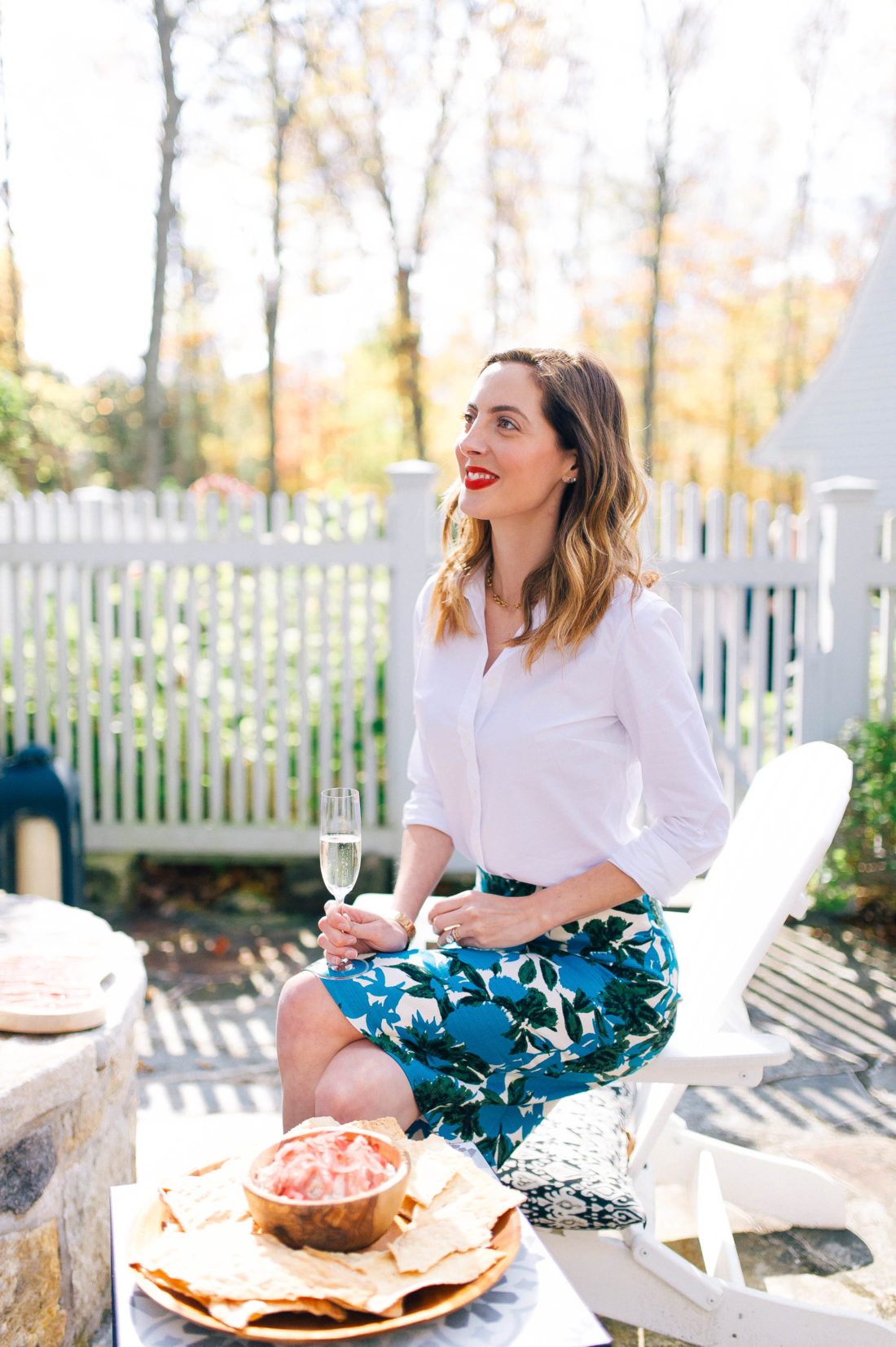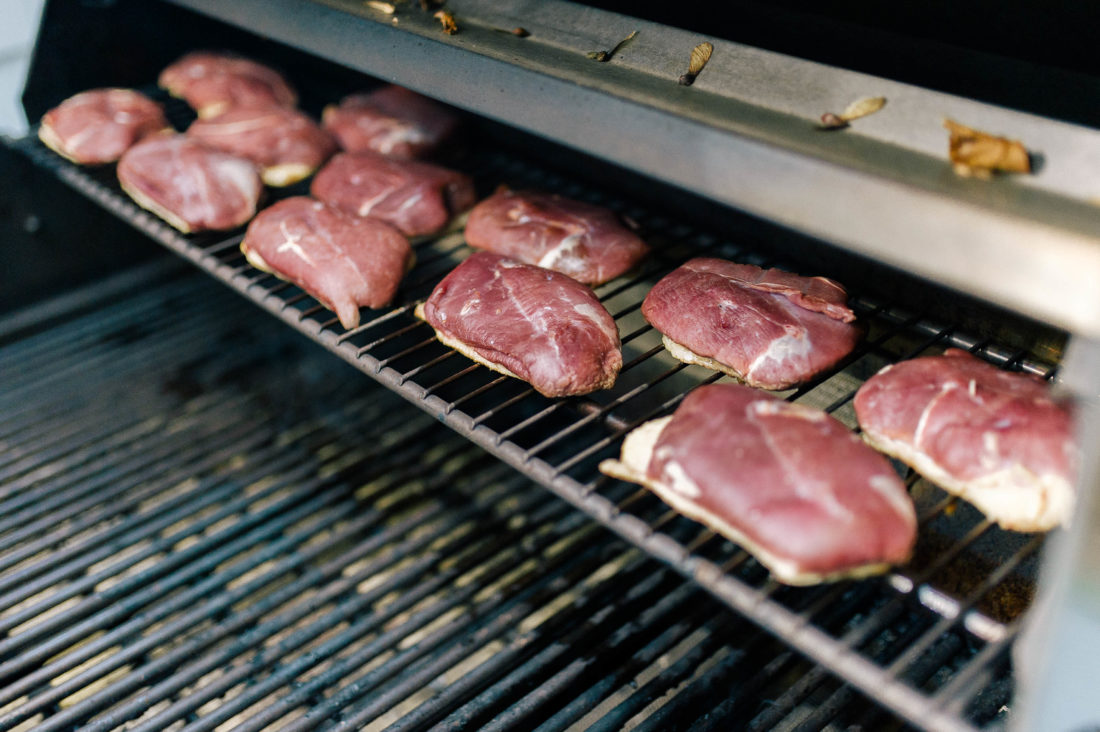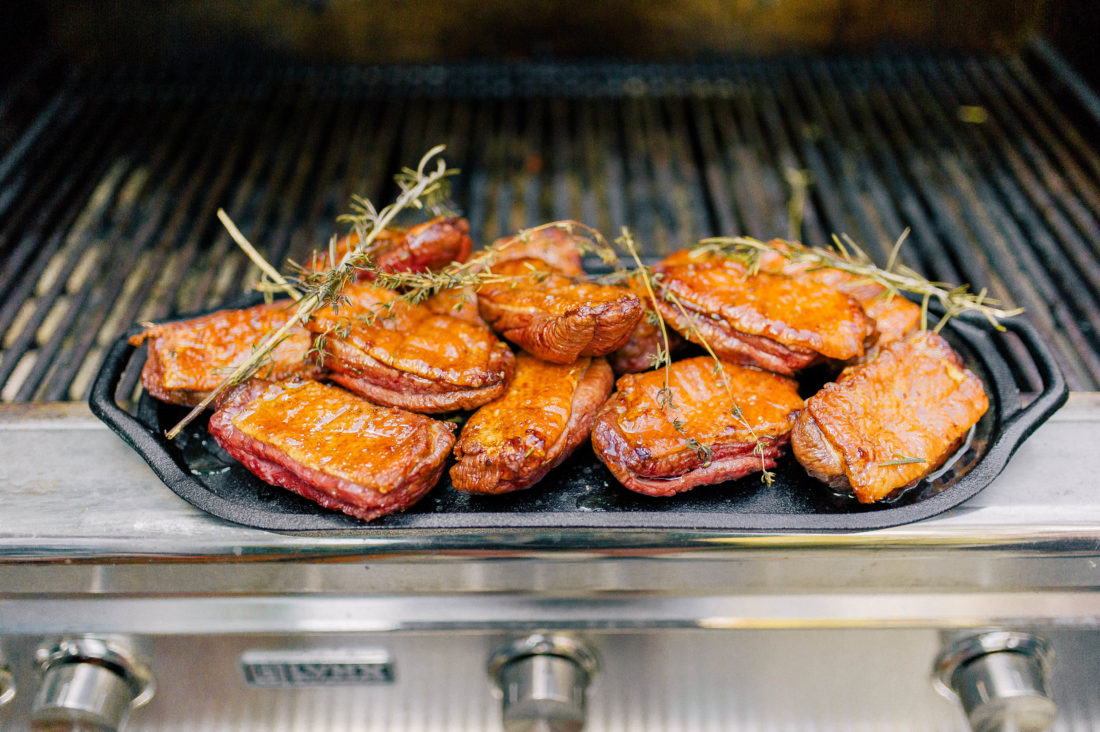 For my Friendsgiving, I decided to have a women-only get together that celebrated the power for change that women can inspire when we all get on the same page! I wanted to harness all the entrepreneurial and nurturing energy of the women in my community to help eradicate an issue that is important to all of us: childhood hunger. I had a luncheon at my home on a sunny and crisp Saturday, and honestly it was an absolute blast. I went with a modern and clean white, silver, and green theme, for a fresh take on an autumn vibe. A fresh eight foot Eucalyptus and hydrangea garland lay across the table, and I gave each guest a bundle of fresh poultry herbs tied with velvet ribbon to take home. Silver and white pumpkins tied in the Thanksgiving vibes. After a cocktail on my patio, it was time to sit for lunch and get started. It felt incredible to get together with some of my girlfriends in my community, without our own children (LOL) and focus on the task at hand. I showed them a video and spoke a bit about my involvement with No Kid Hungry and how passionate I feel personally about their message.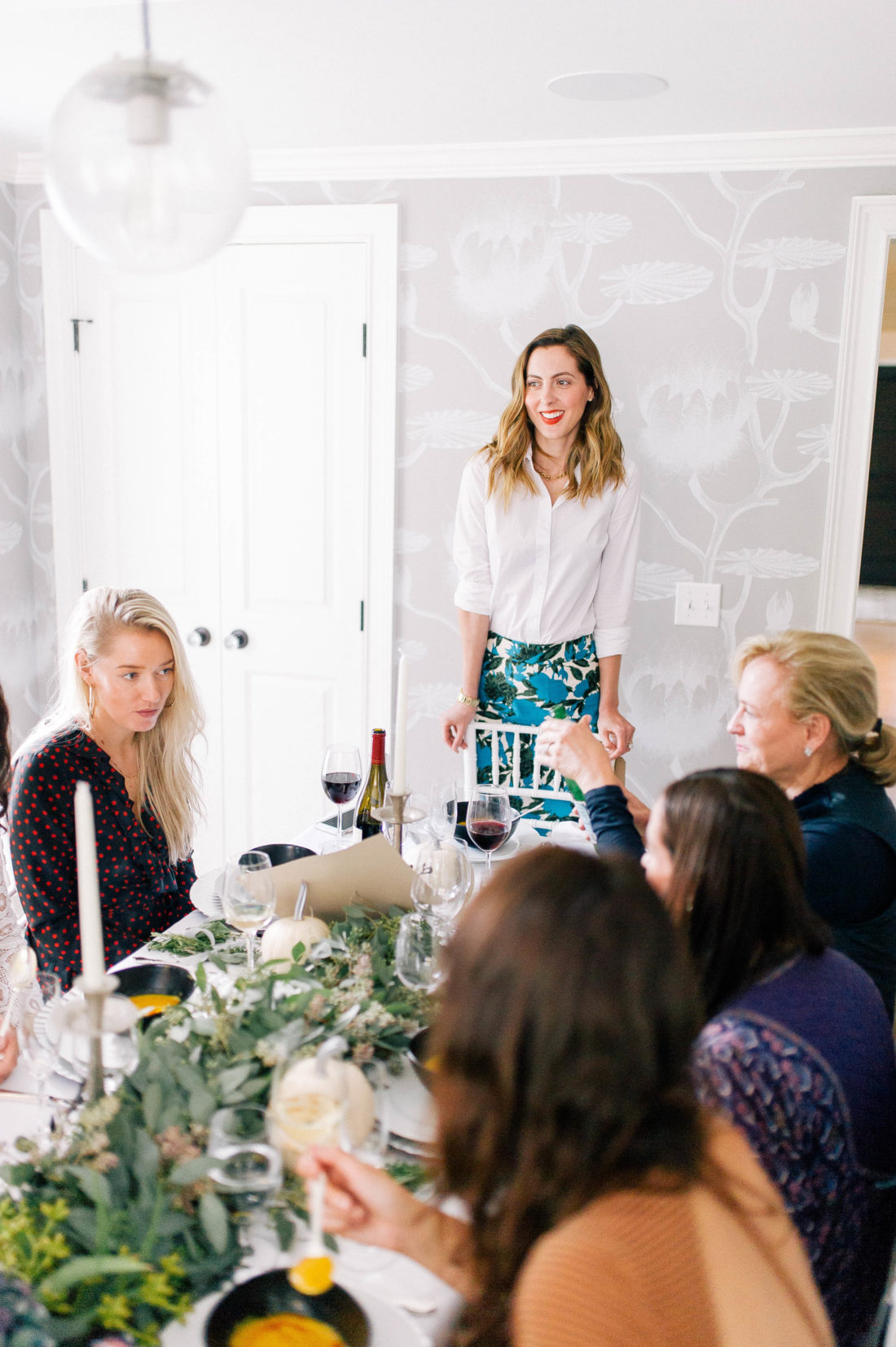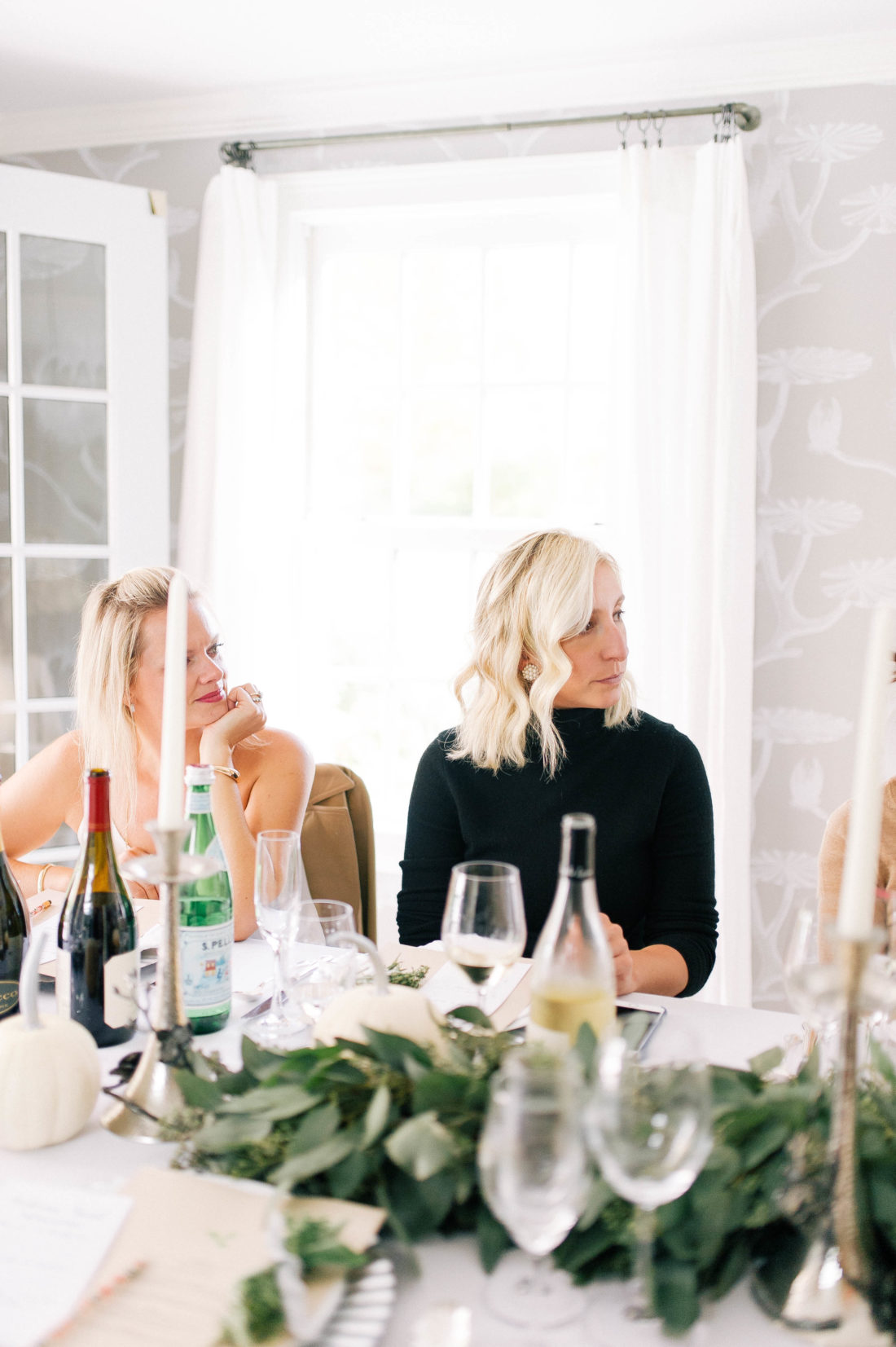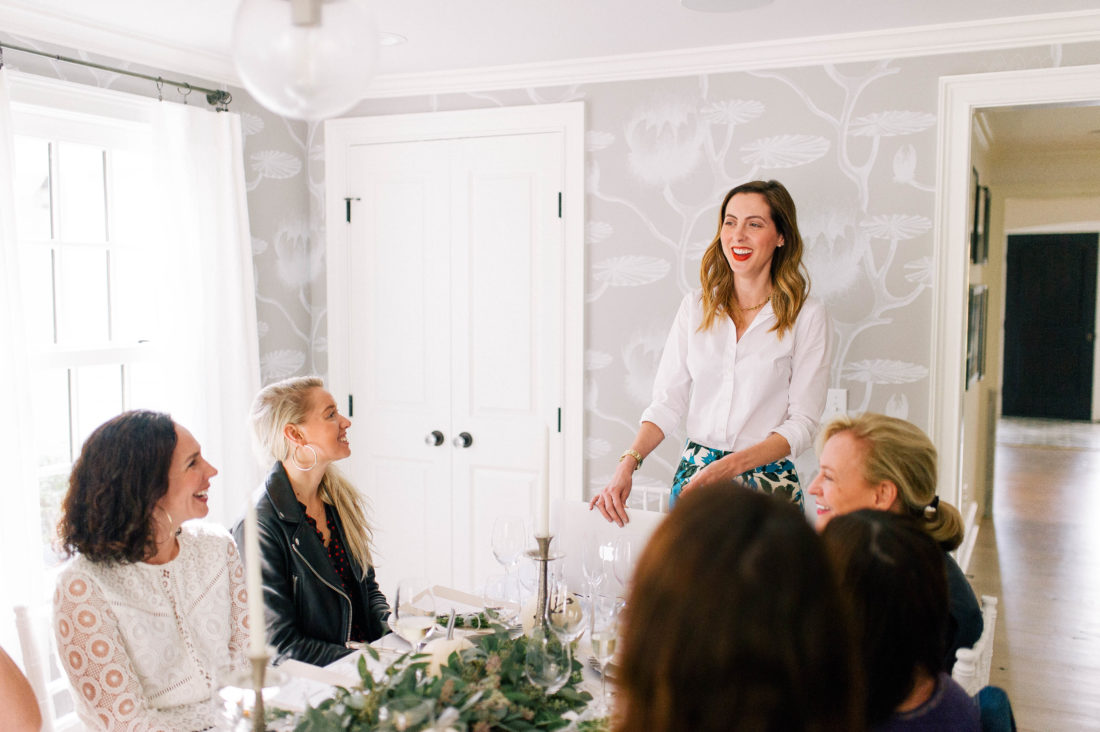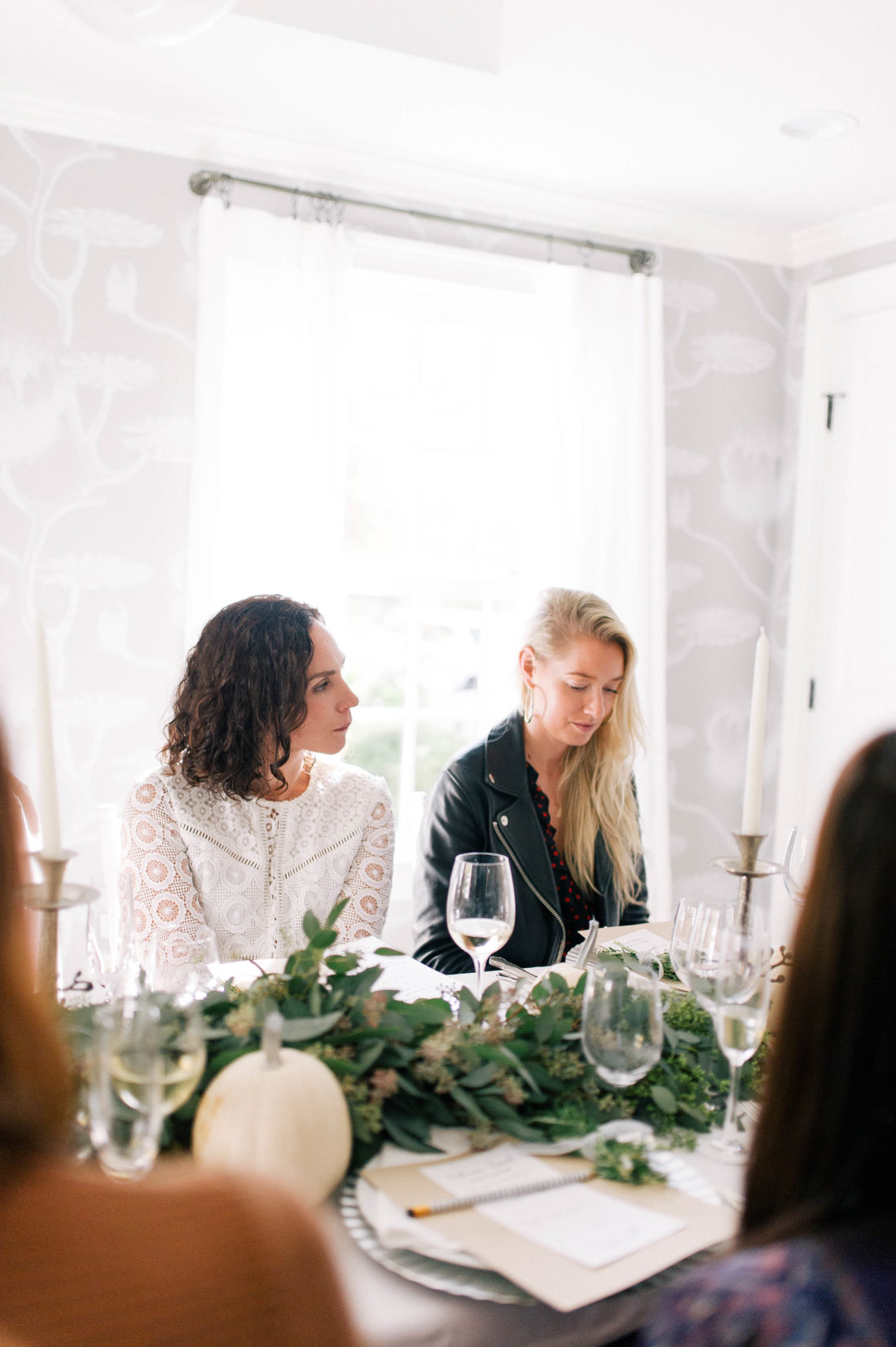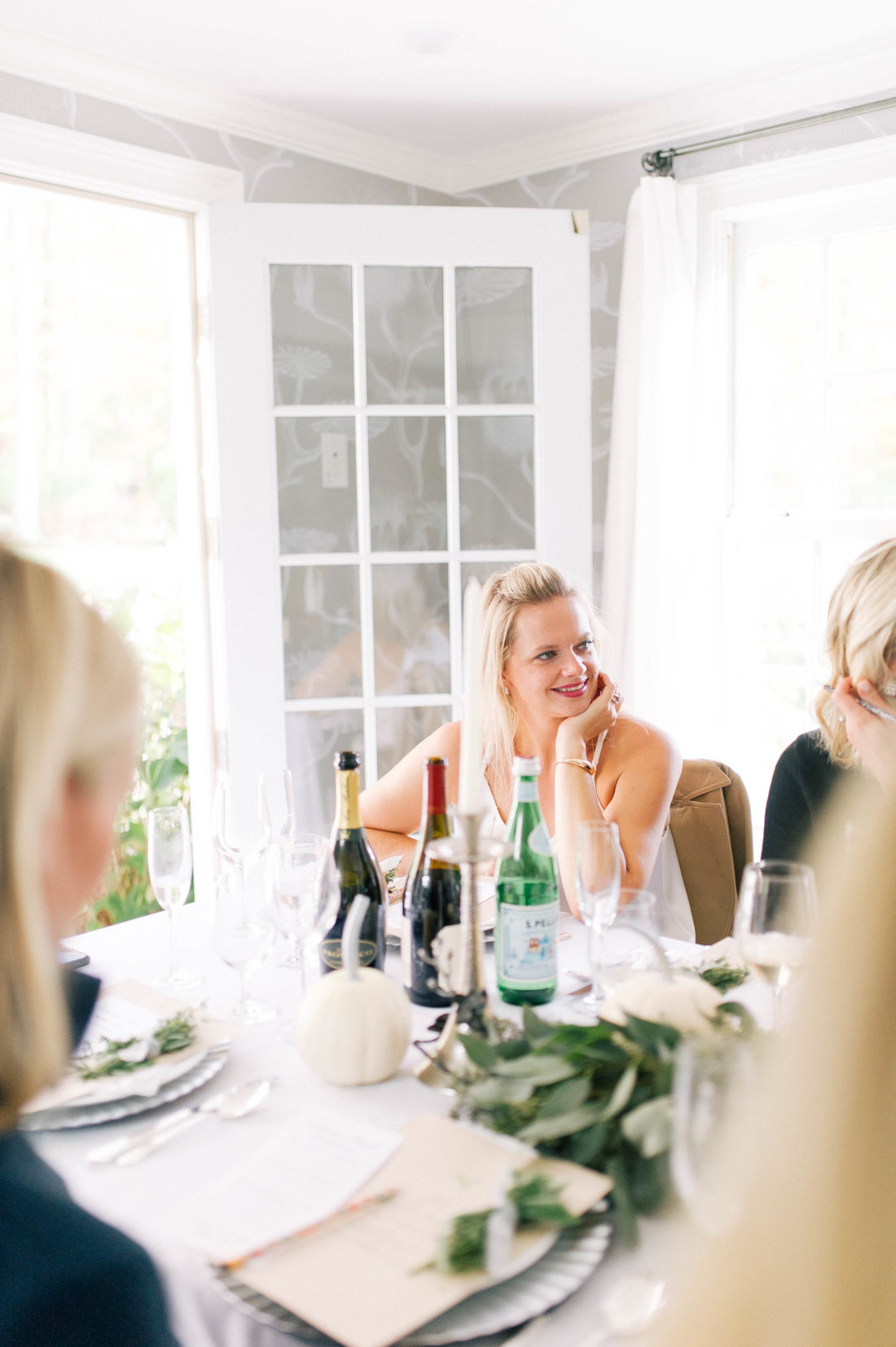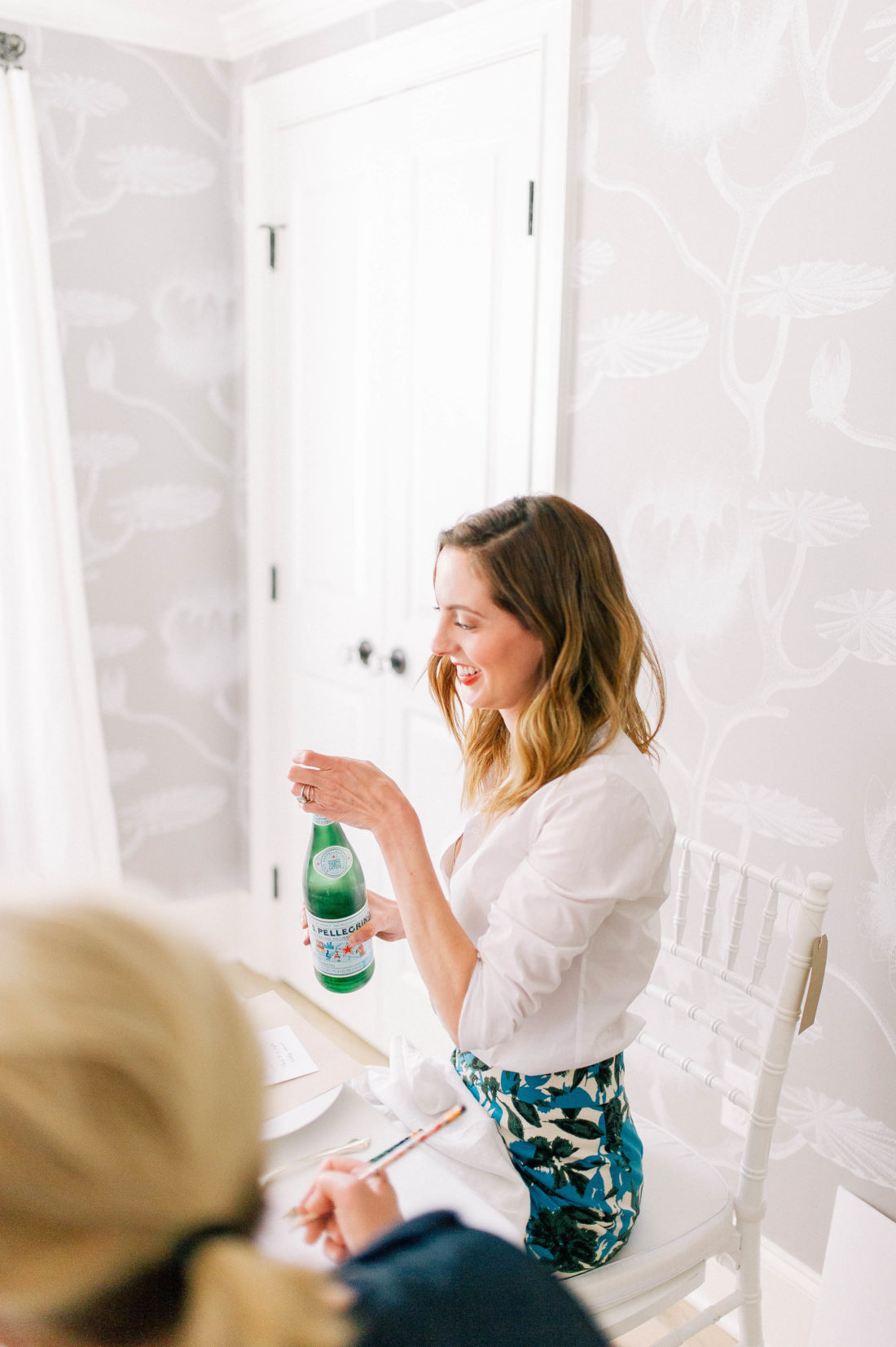 We sipped on some delicious wine, and feasted on some unbelievably yummy food by Chef Luke Venner of Elm Restaurant in New Canaan. He served Jamon Iberico, spiced nuts, and a trout dip as snacks– and then we moved on to a meal of soup, duck breast with grilled grapes, wild mushrooms, butternut squash, fall salad, and (my fave) potato cakes with shaved truffles. Such a special meal! As we chatted, and plotted on how to get No Kid Hungry's message out far and wide, my friends filled out little ice breaker questionnaires on their plates– I had quite a few women coming together from different corners of my life and not everyone knew each other. It was so fun to go over them together!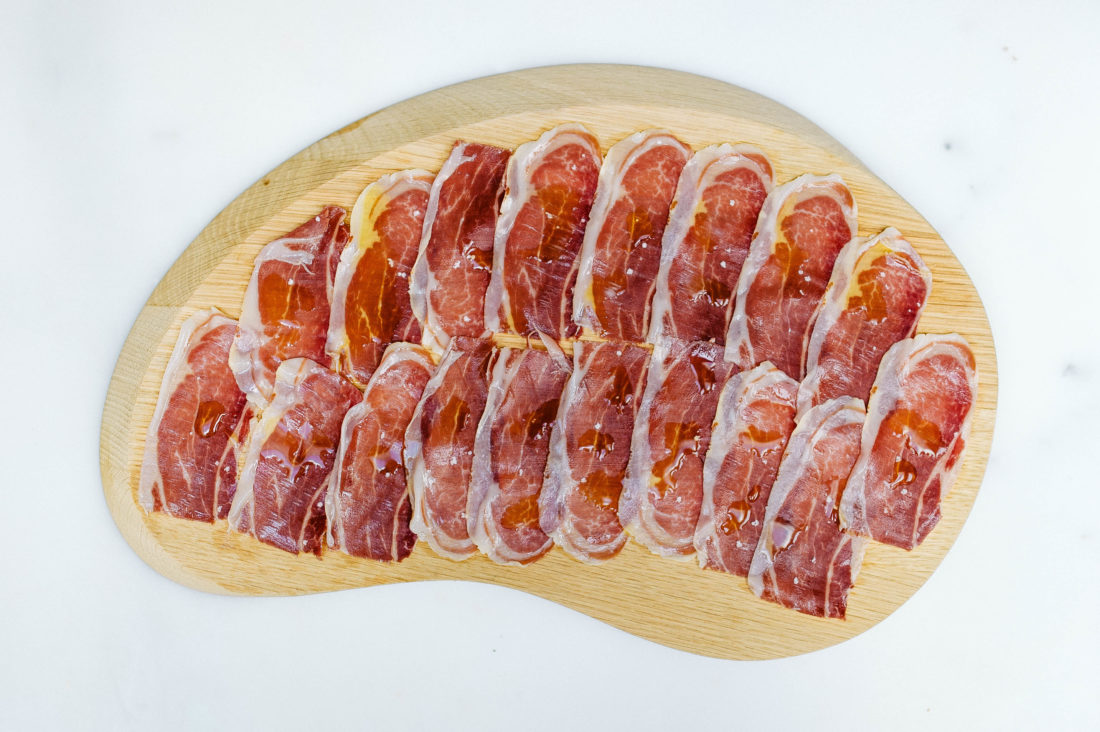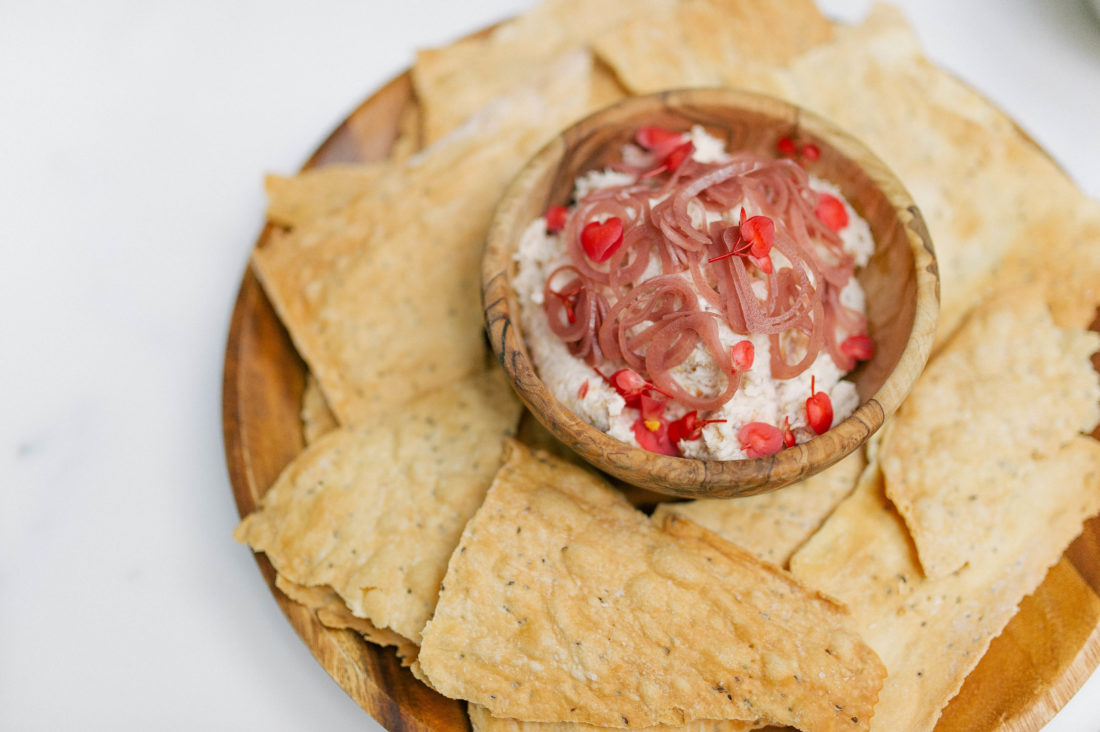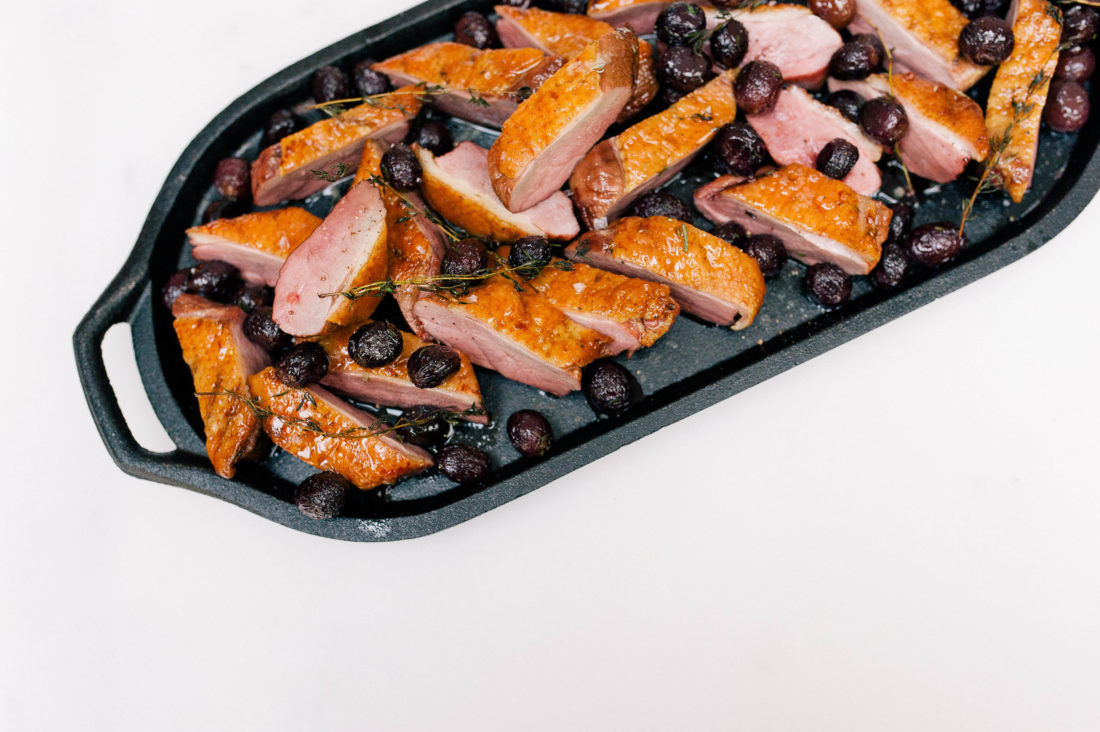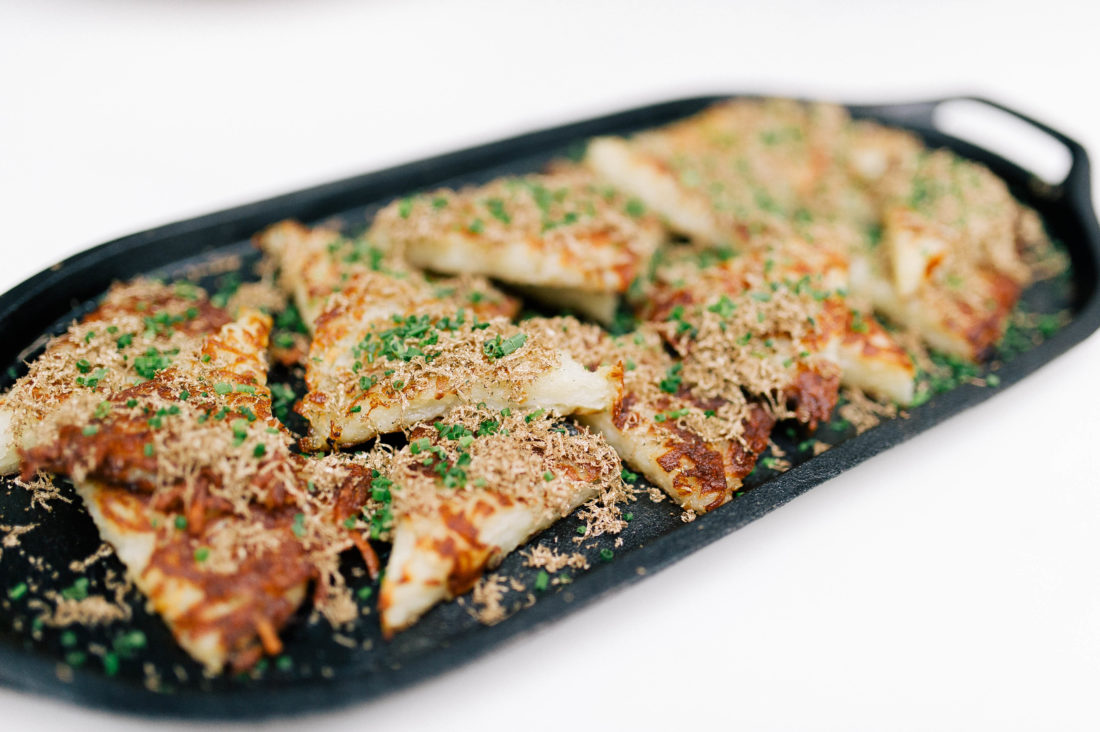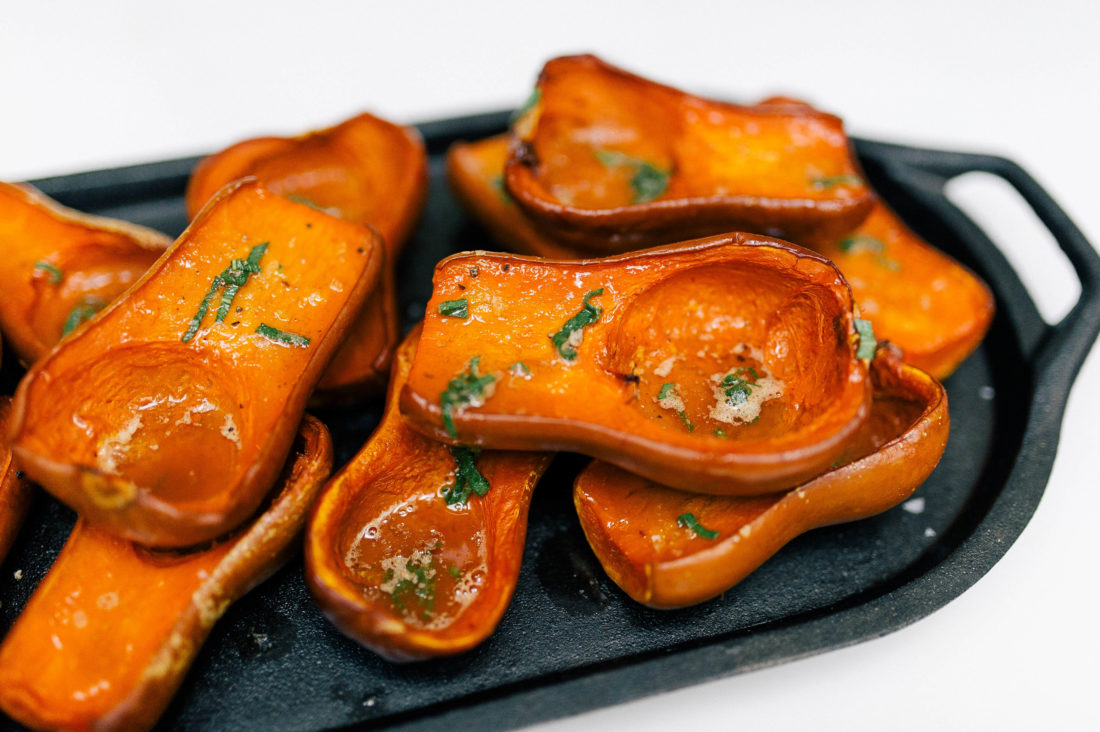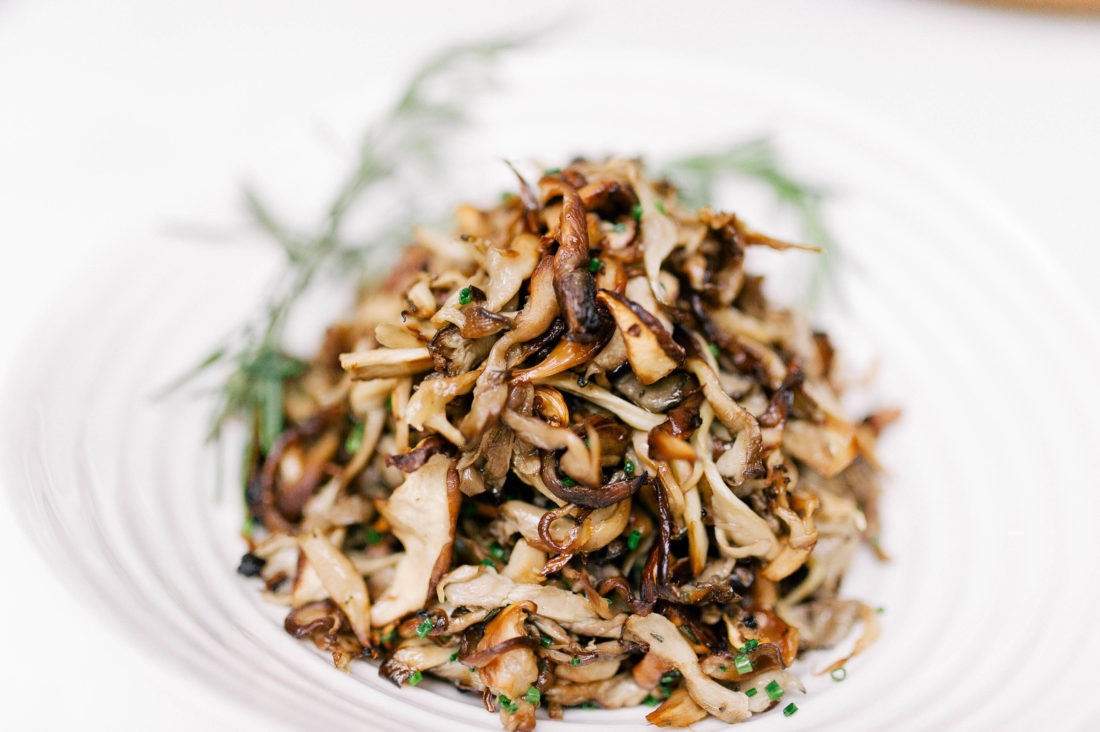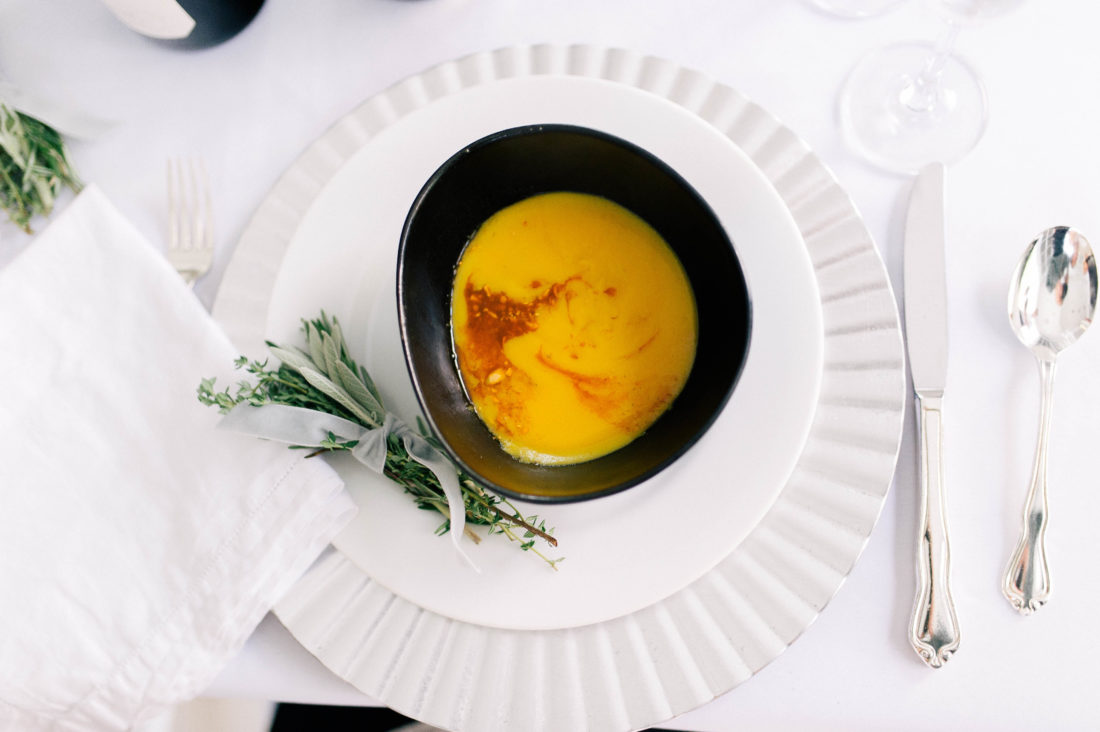 One question on there was especially important to me to include: "I'm Proudest Of Myself For…" I really wanted all of these amazing women to take a moment to think about and declare their proudest achievements. I think as women we sometimes gloss over the moments in life when we feel the best about ourselves and what we have accomplished, and I want this holiday season to support our efforts and recognize them. I love going in to the end of the year knowing that I'm doing all I can to give back to those in need, and to celebrate that!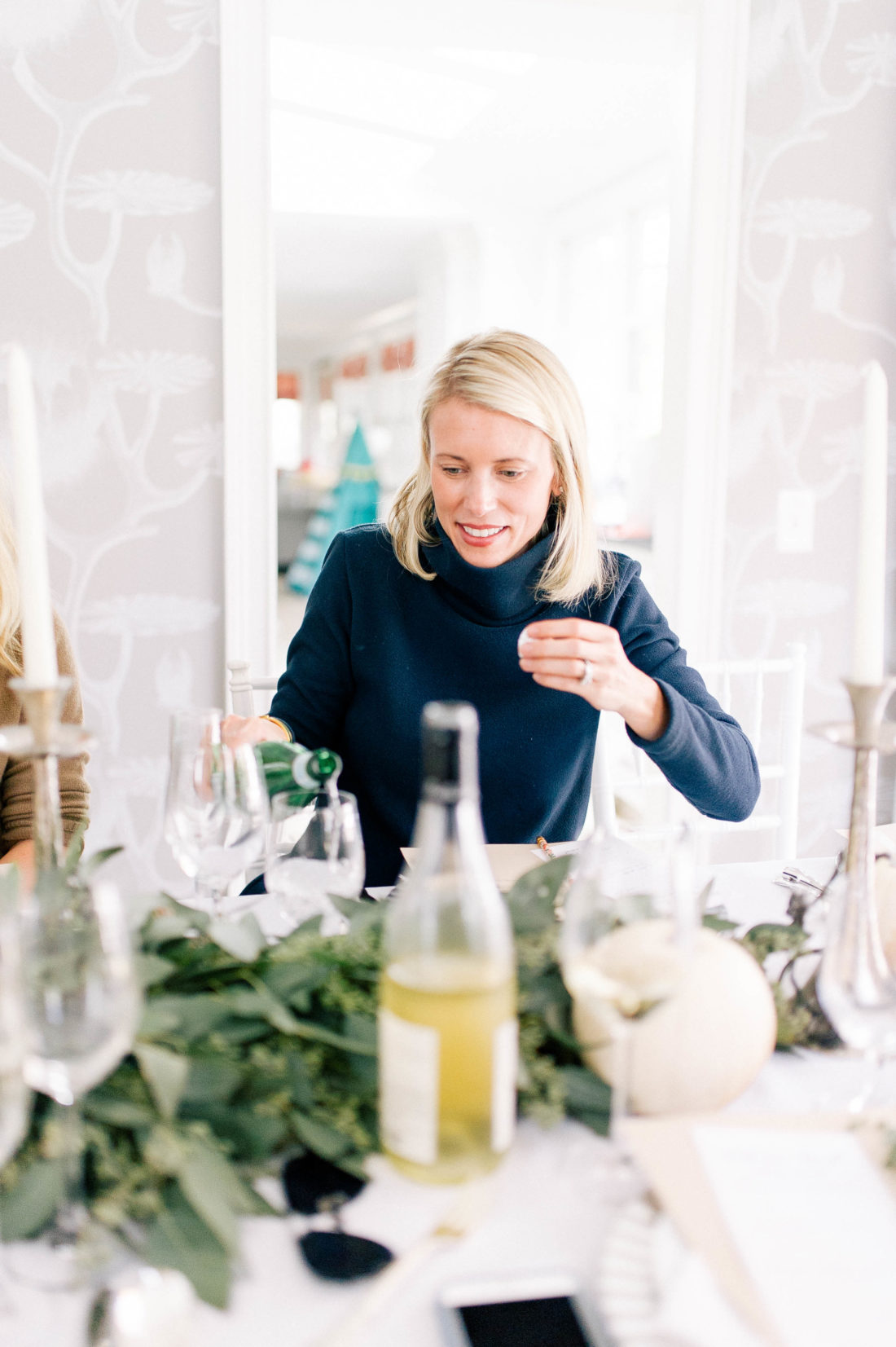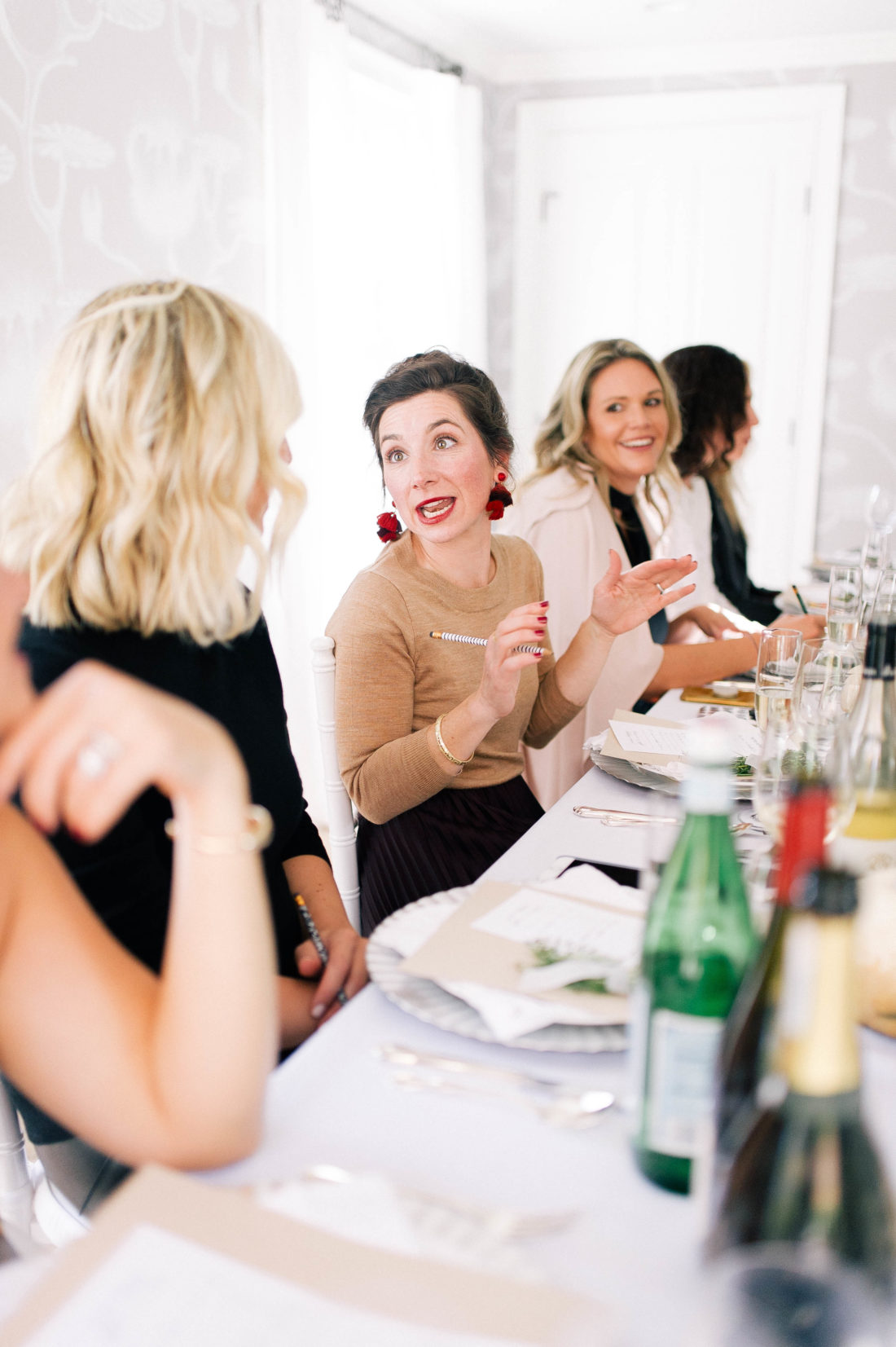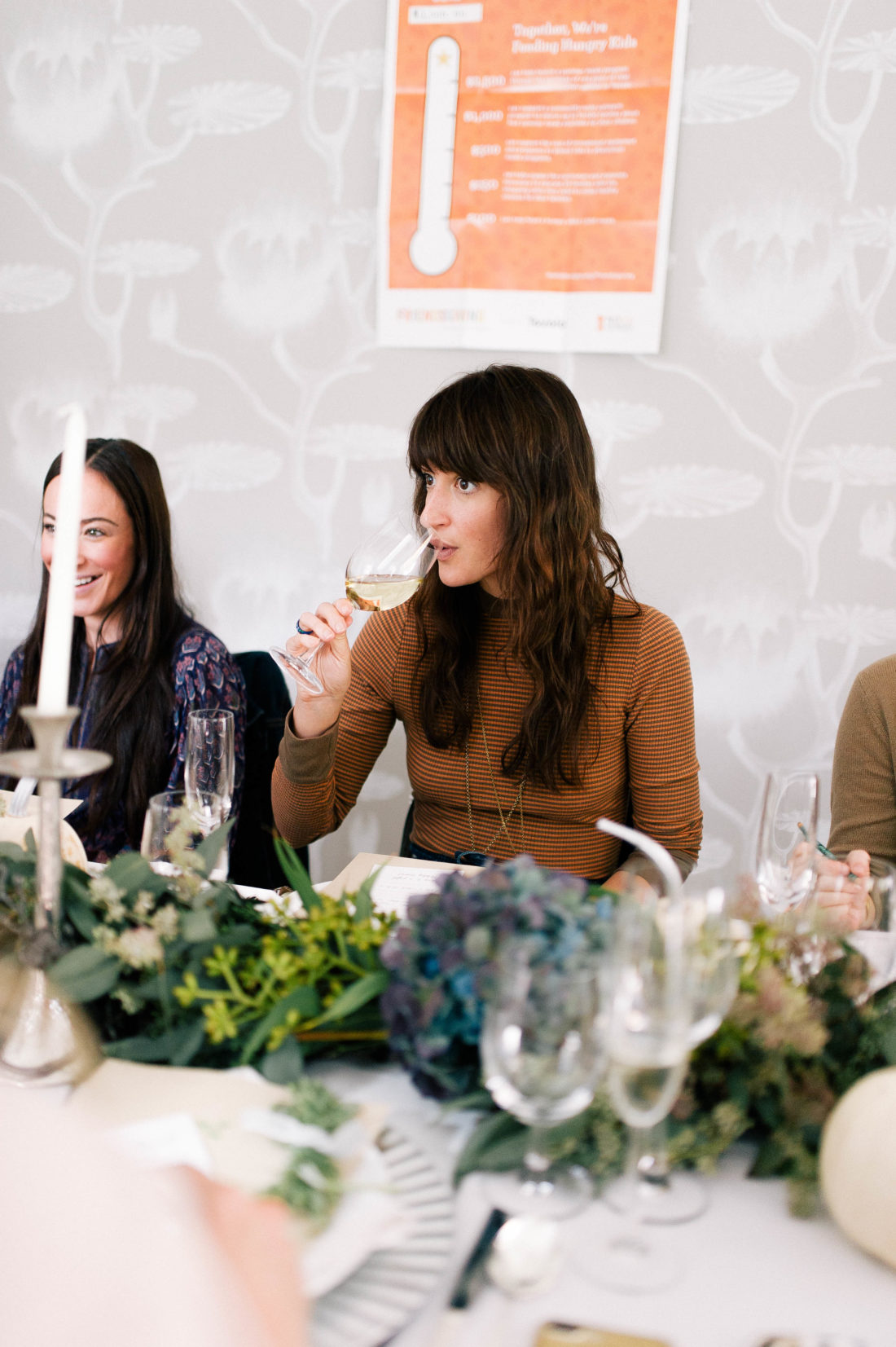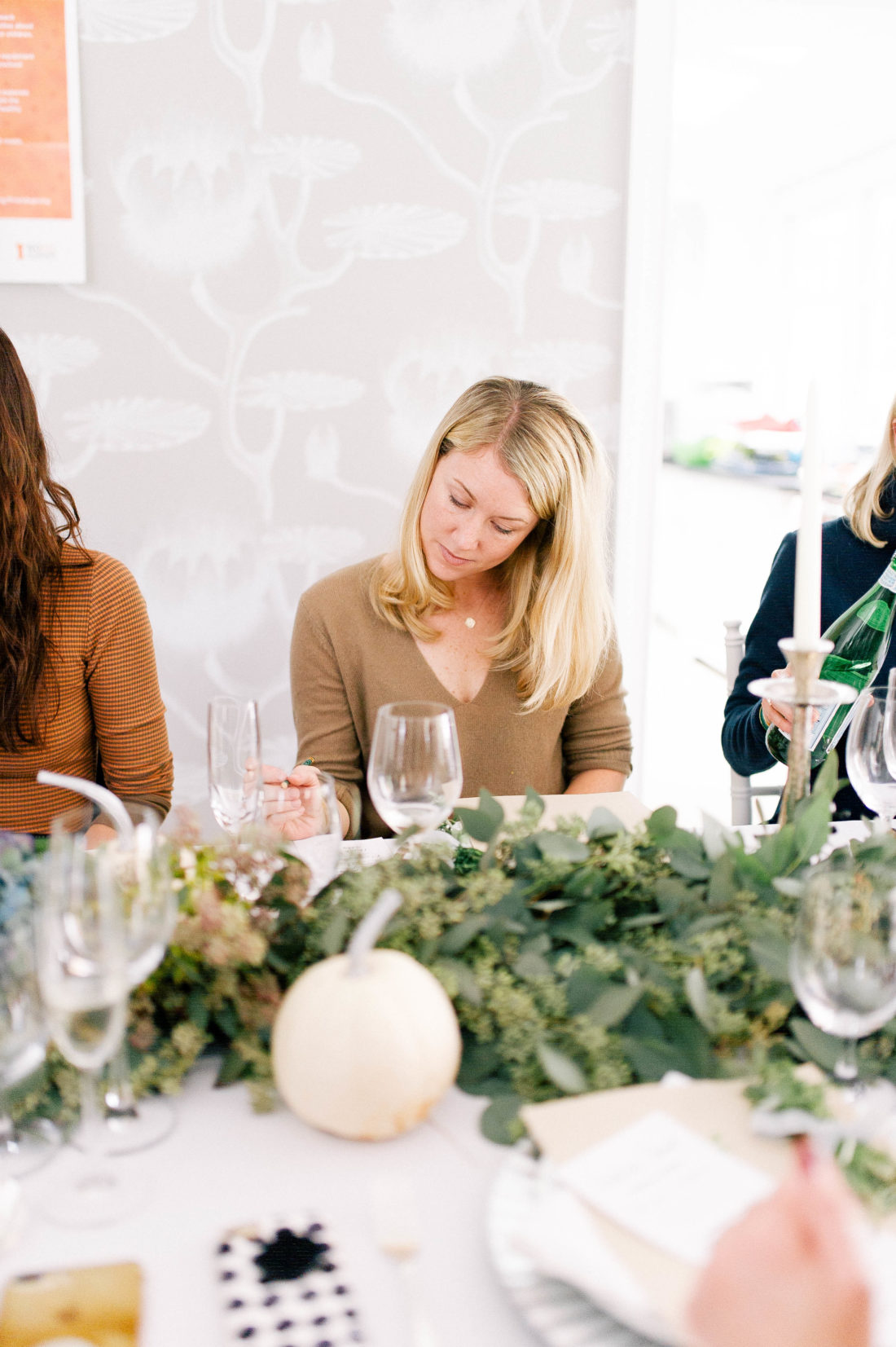 We had such a lovely time at my Friendsgiving for No Kid Hungry, and I sincerely encourage you to host one also– big or small! You can host a traditional Friendsgiving with couples, a "Girls" celebration like mine, or even turn your weekly playdate meetup or Book Club in to a No Kid Hungry Friendsgiving opportunity!
Please check out my No Kid Hungry Friendsgiving Fundraising page here, and I would be so honored if you decided to even donate $1 to the cause. Please tag me in your #Friendsgiving photos on social media, too, if you decide to host! I would love to see them!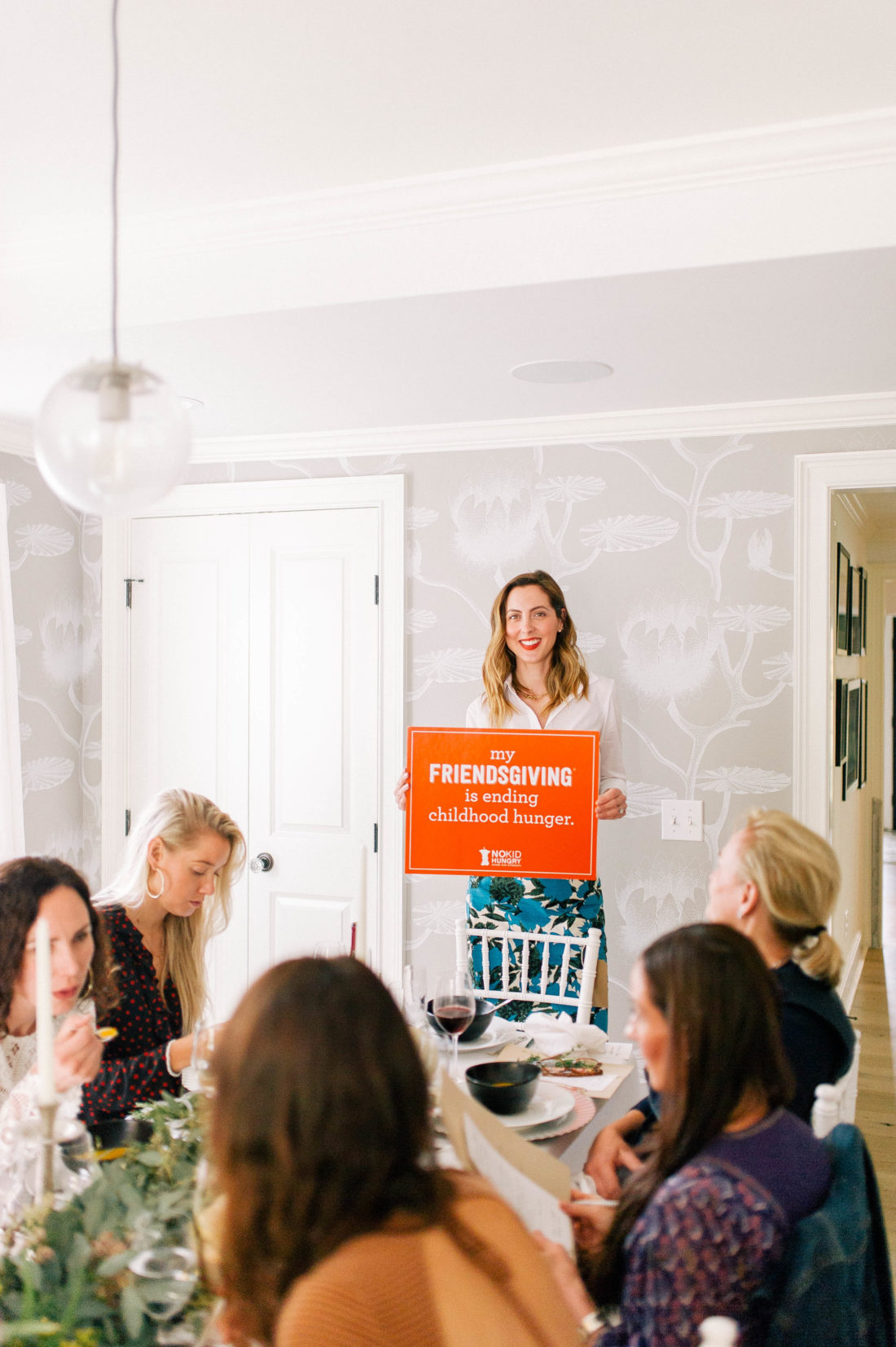 Shop the look…

Photographs by Carter Fish
Save
Save
Save