The following content may contain affiliate links. When you click and shop the links, we receive a commission.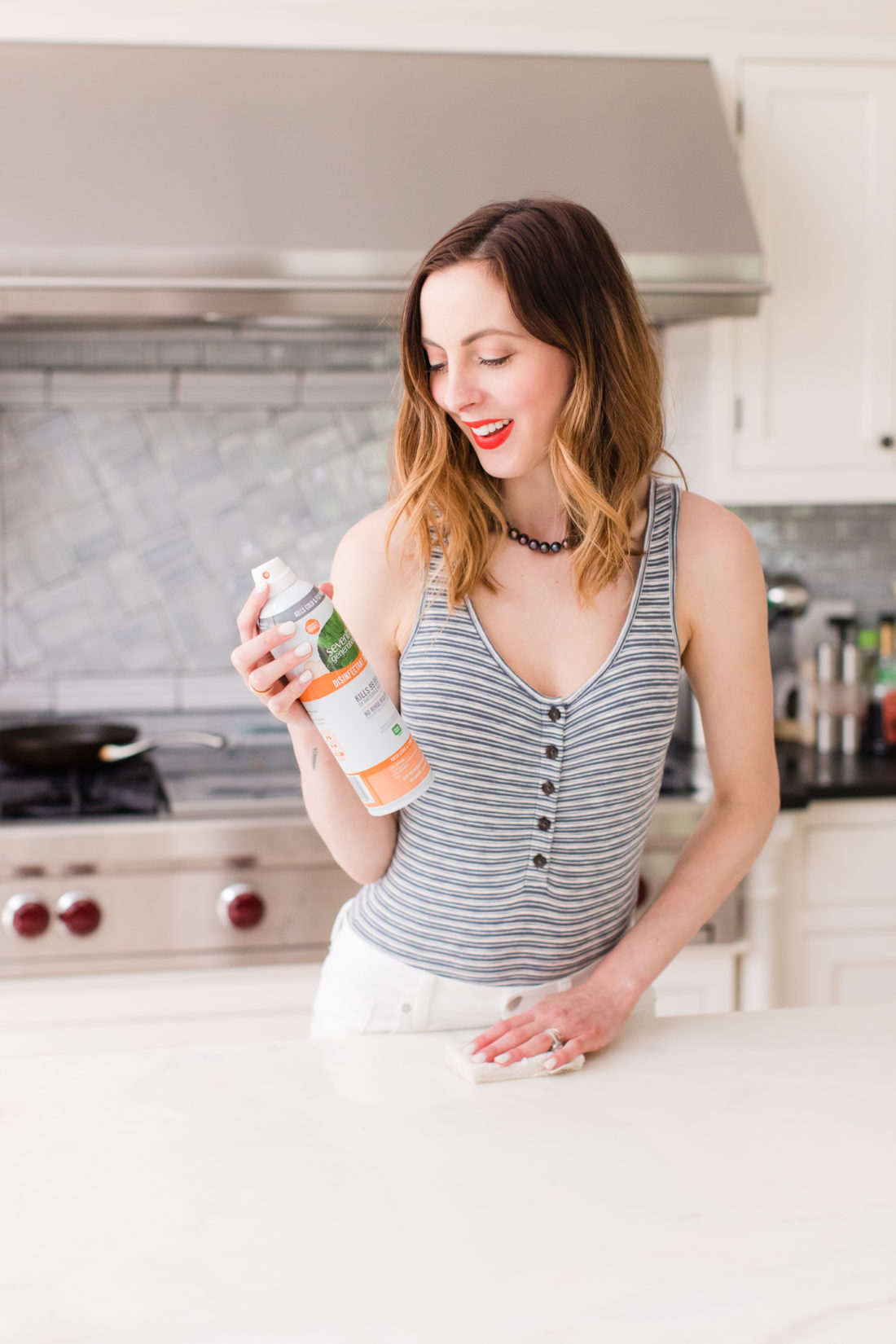 Many thanks to Seventh Generation for sending me this disinfectant spray to try and for sponsoring this post! As always, the thoughts and opinions expressed below are entirely my own.
Sometimes a company comes out with a new product that I truly feel like was made for me– this is one of those times.  I am totally, completely OBSESSED with the new Seventh Generation Disinfectant Spray. So, as you obviously know, I have two small children.  And with two small children, come the germs.  THE GERMSSSS.  So many germs!! My parenting style is definitely not one that encourages keeping my children in a hermetically-sealed bubble– in fact we love getting out in to the world and getting down and dirty with our kids!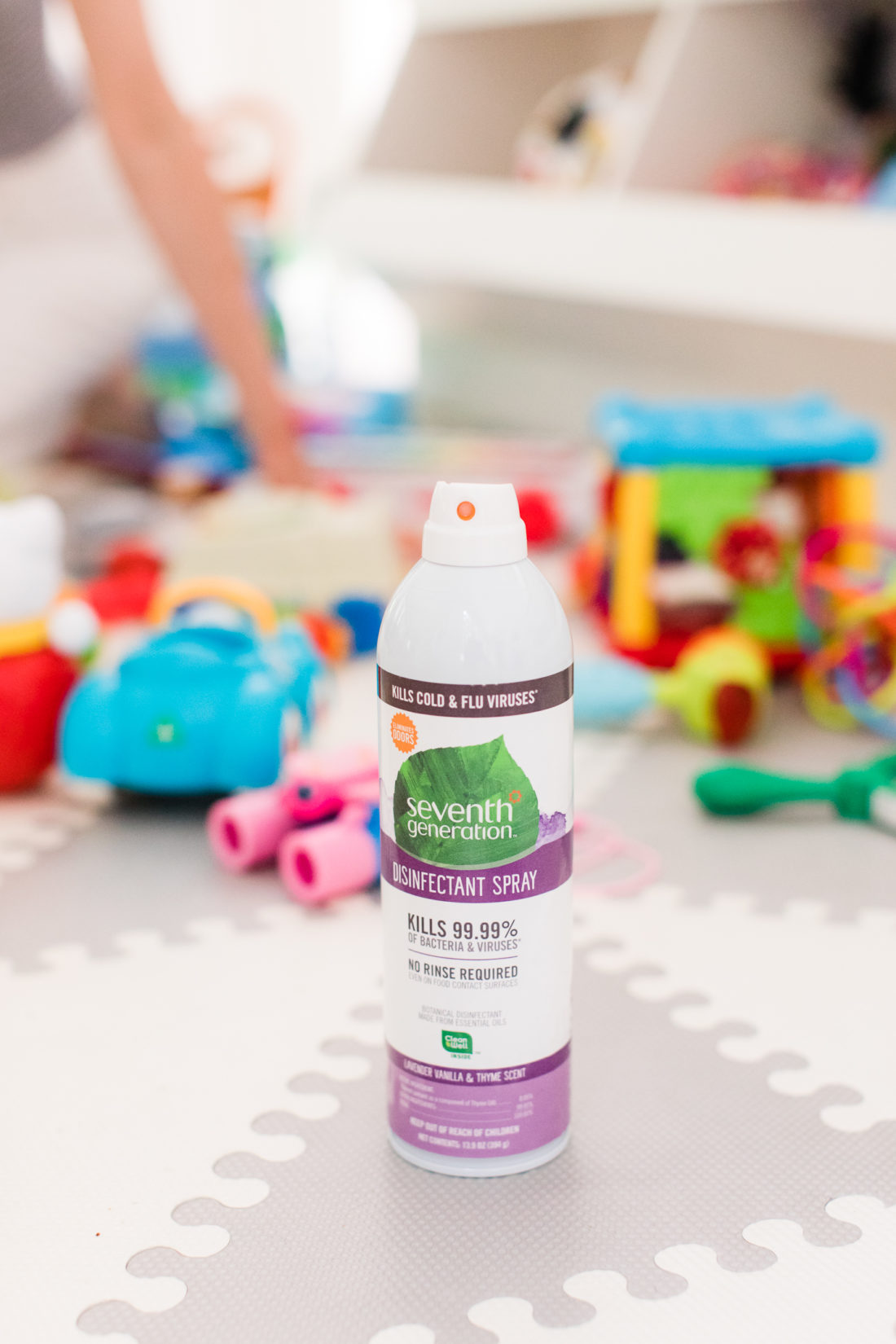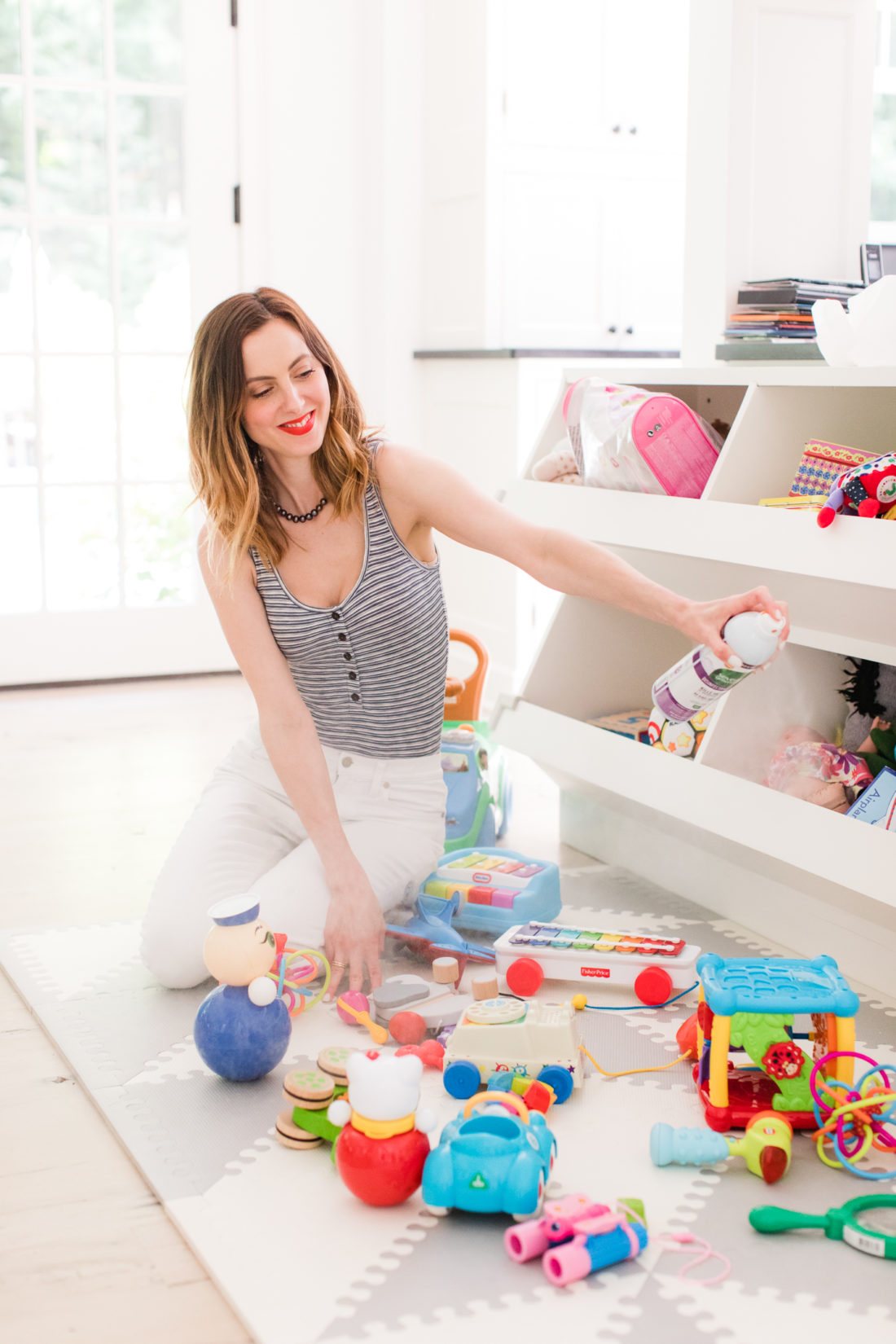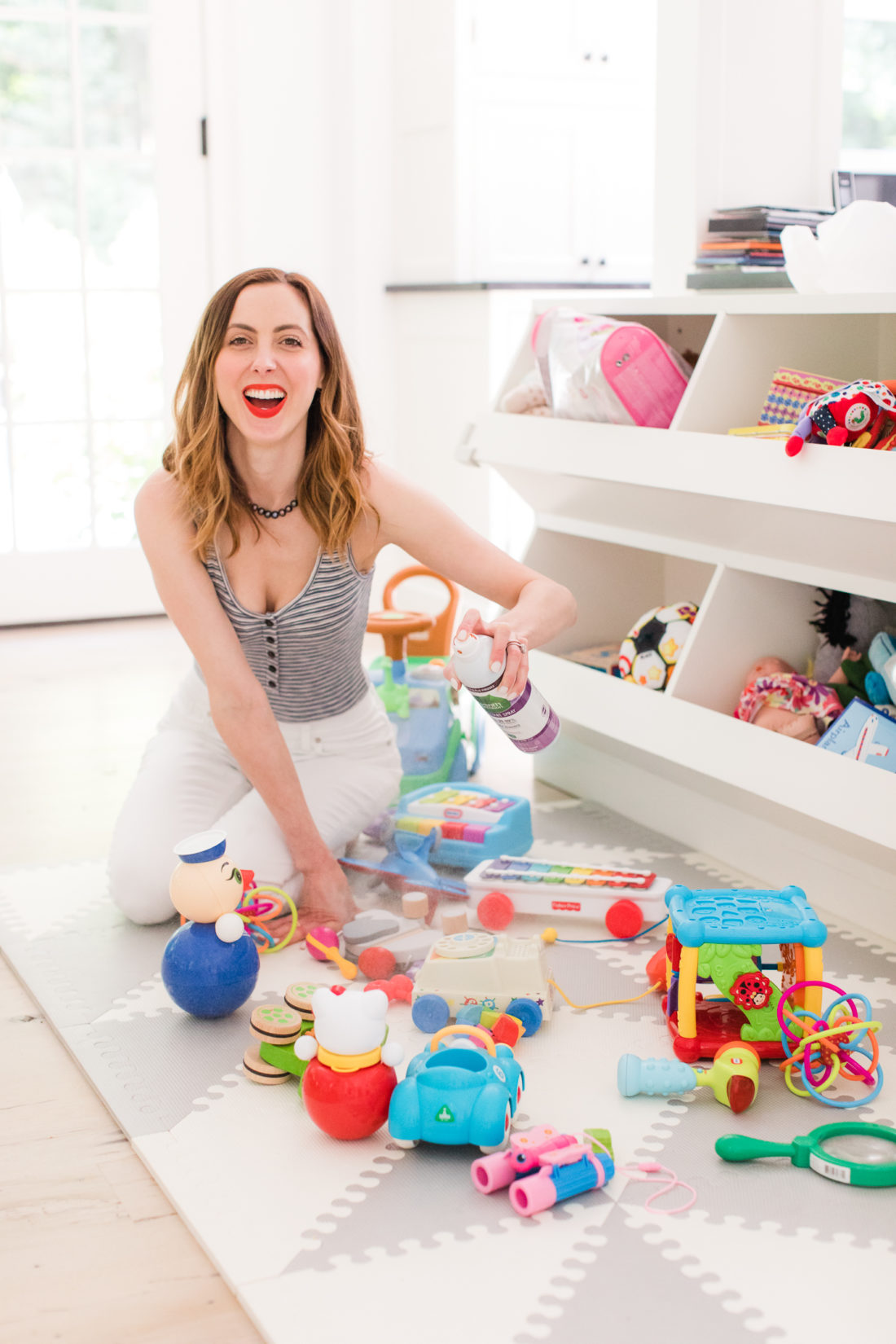 When I was trying to get pregnant with Lowie, I switched to botanical cleaning products and it's become a part of our routine ever since.  Keeping our home clean and tidy without other products hasn't been difficult at all, but when it comes to disinfecting the mountains of toys and all the surfaces when my kids are sick…that's another story.  A few months ago, we got two stomach bugs back to back– all of us– and as I was scrubbing every last toy in my sink filled with hot water and soap at midnight it two-day-old sweatpants, I kept thinking "There has to be a smarter choice." Why isn't there a convenient aerosol format, to reach the nooks and crannies of your hard surfaces, and kill germs using a botanical formula? WHY HADN'T SOMEBODY THOUGHT OF THAT?! Well folks, I'm about to rock your world: now they have.  And this is it.  This Seventh Generation Disinfecting Spray has totally changed the game at the Martino household.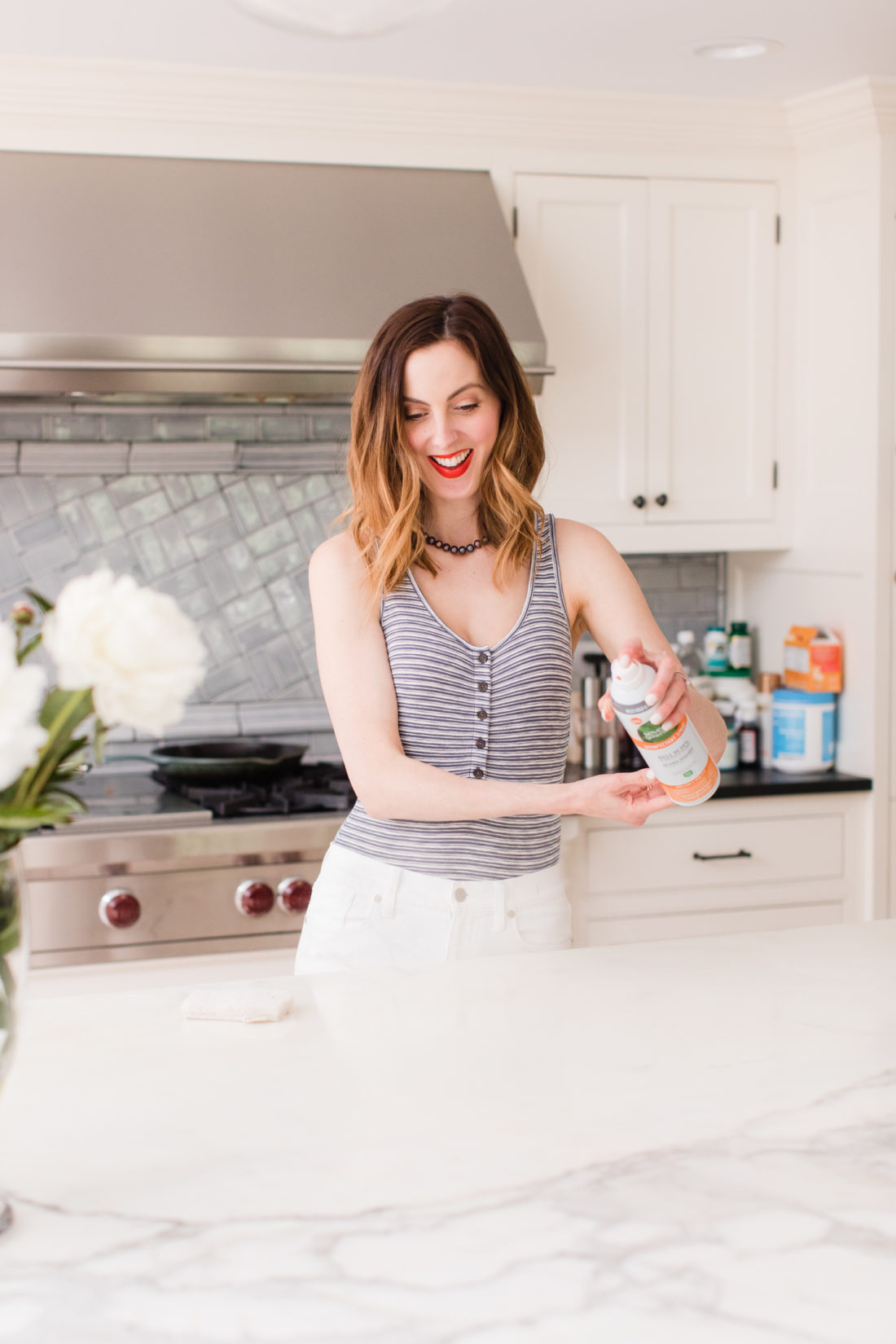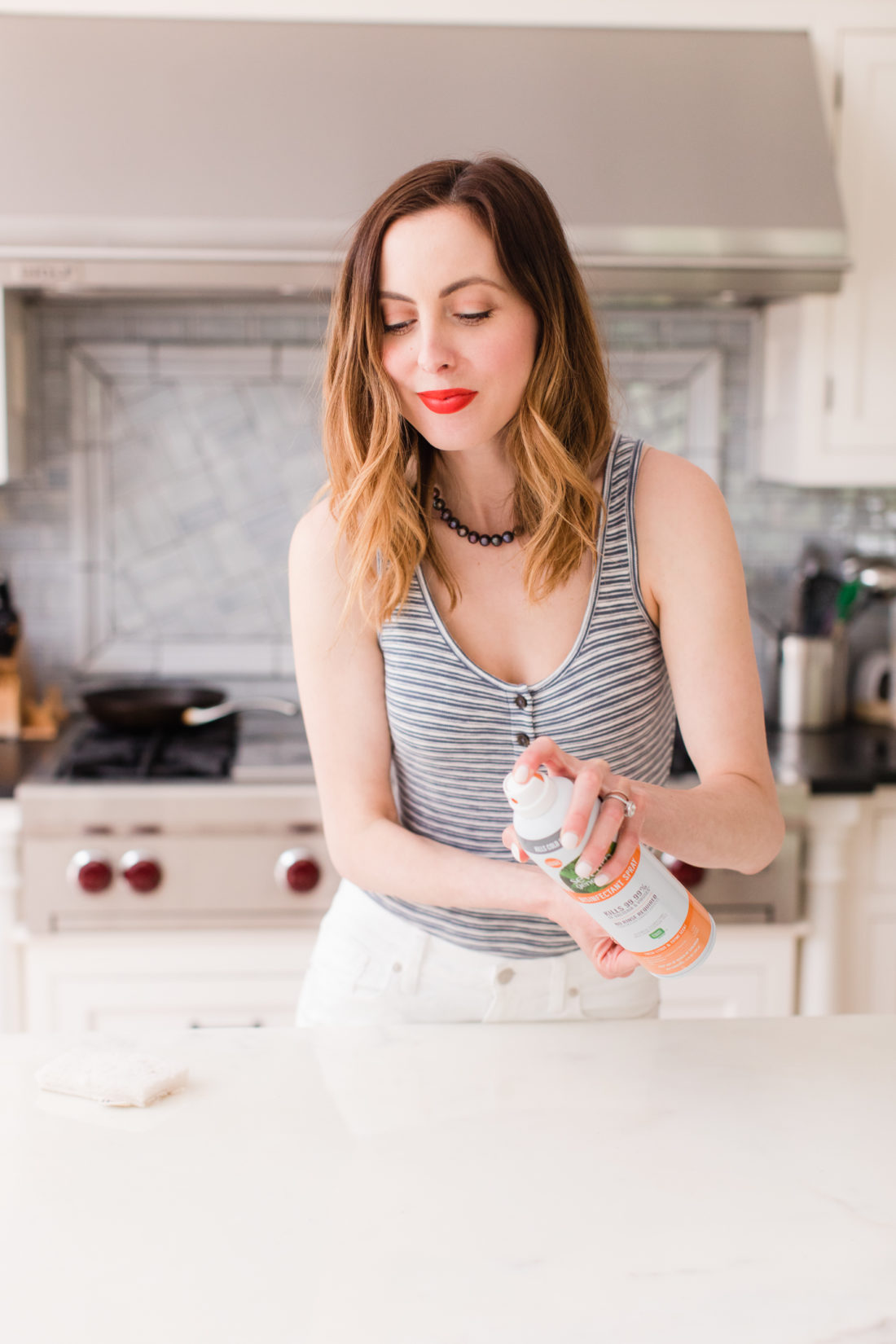 My kids recently got a really bad cold. You allow the items to dry for ten minutes, and that's it!  The spray kills 99.99% of household germs botanically and there is no rinsing or wiping required.  It's even safe for food surfaces.  I spray Major's high chair tray and our kitchen table and countertop every single day now after the kids are in bed to help fight the spread of germs. When the kids are under the weather, I go around the house spraying all the doorknobs to make sure the germs doesn't linger.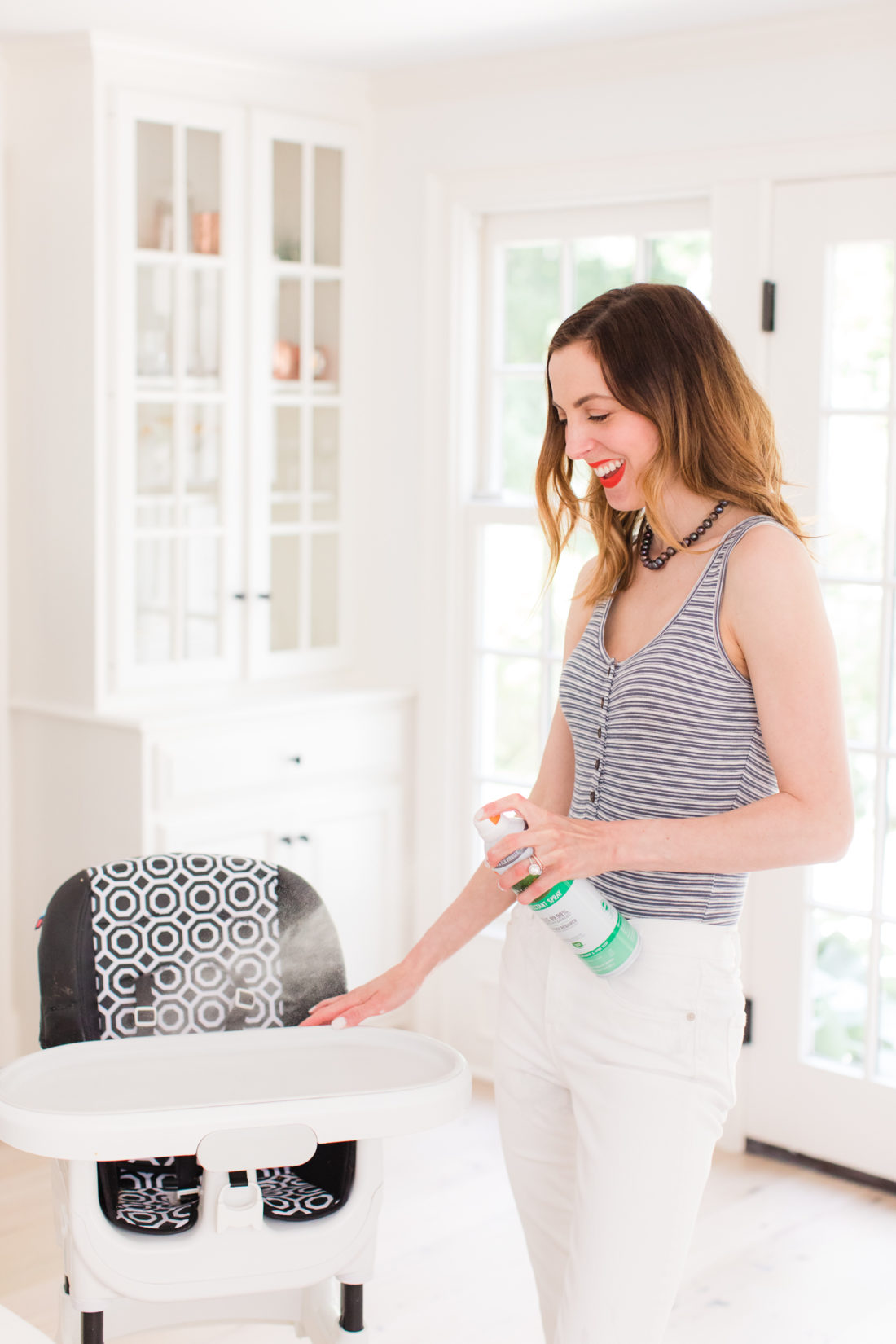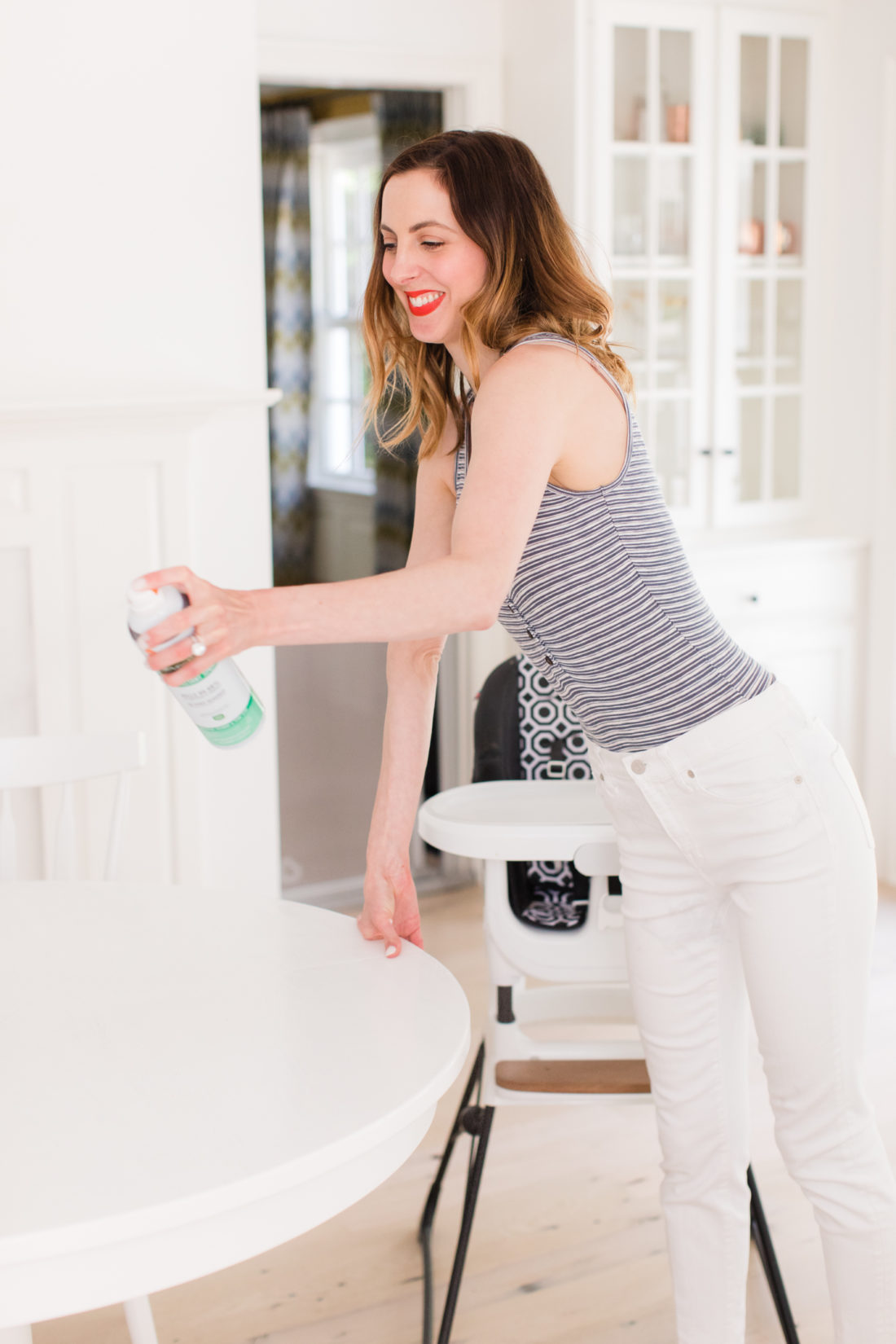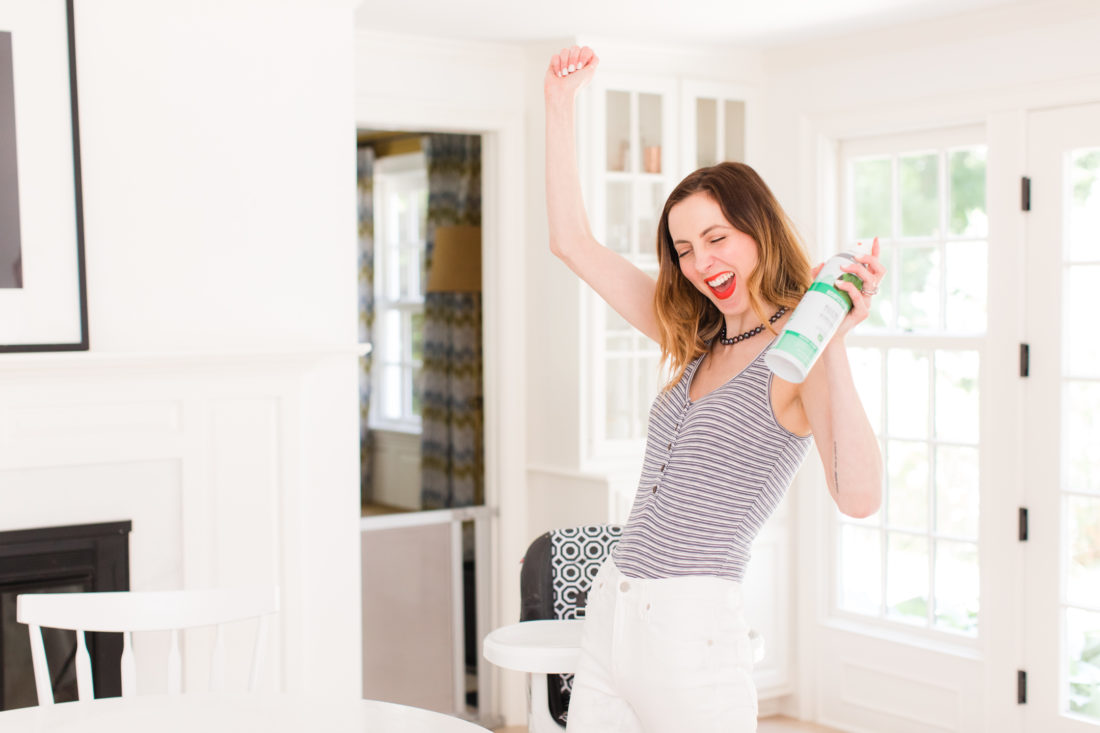 What's even better, Seventh Generation's Disinfectant Spray is powered by compressed air. Furthermore, it doesn't contain a flammable propellant!  It eliminates odors and the scents are made with essential oils and botanical extracts.  My favorite one is the Lavender, Vanilla & Thyme scent.  I can't recommend this spray enough (we go through cans and cans of it), and I am so excited that I have Seventh Generation Disinfectant Spray as we head in to cold and flu season! Household Germs begone!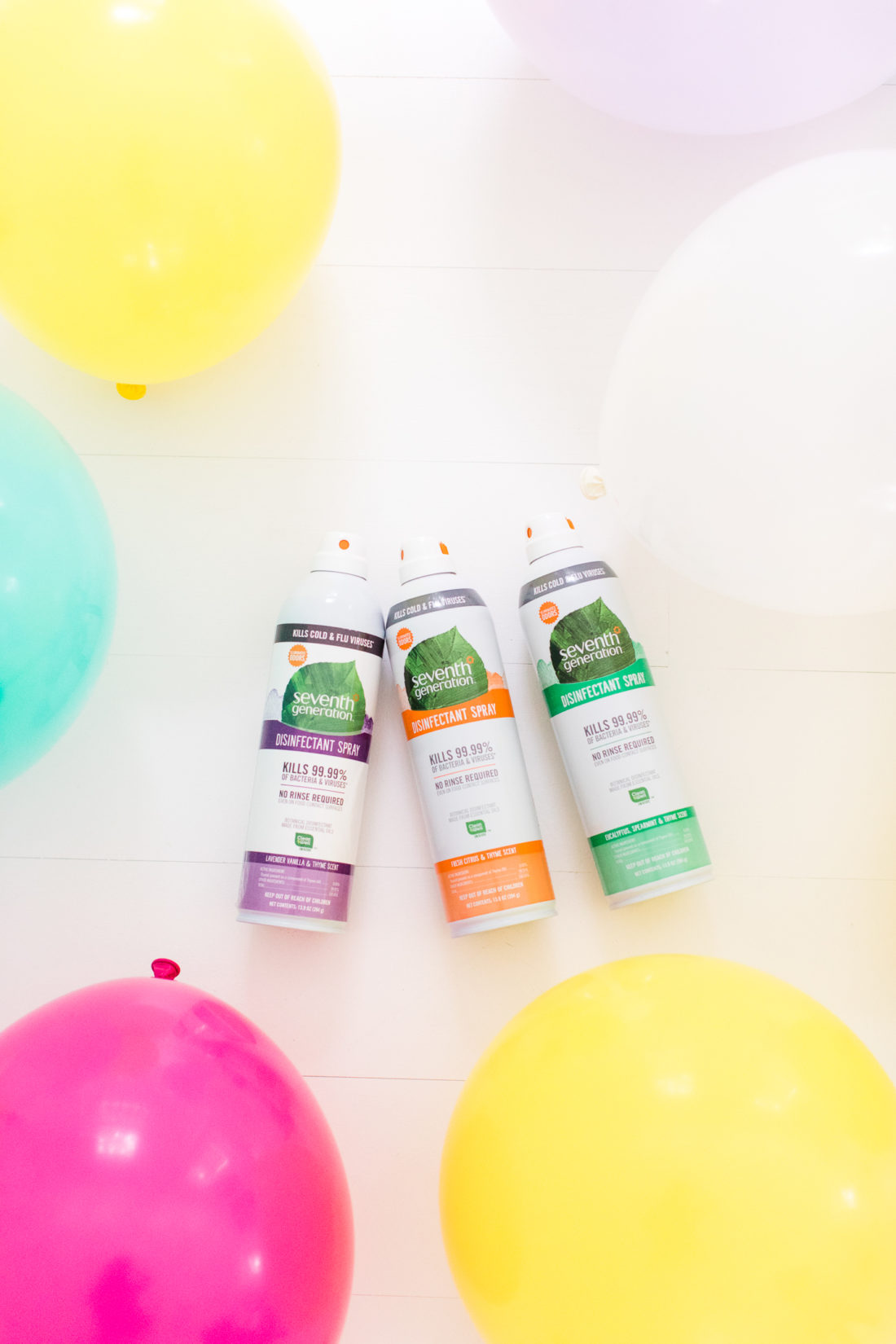 Photographs by Courtney Ann Photography
Save