The following content may contain affiliate links. When you click and shop the links, we receive a commission.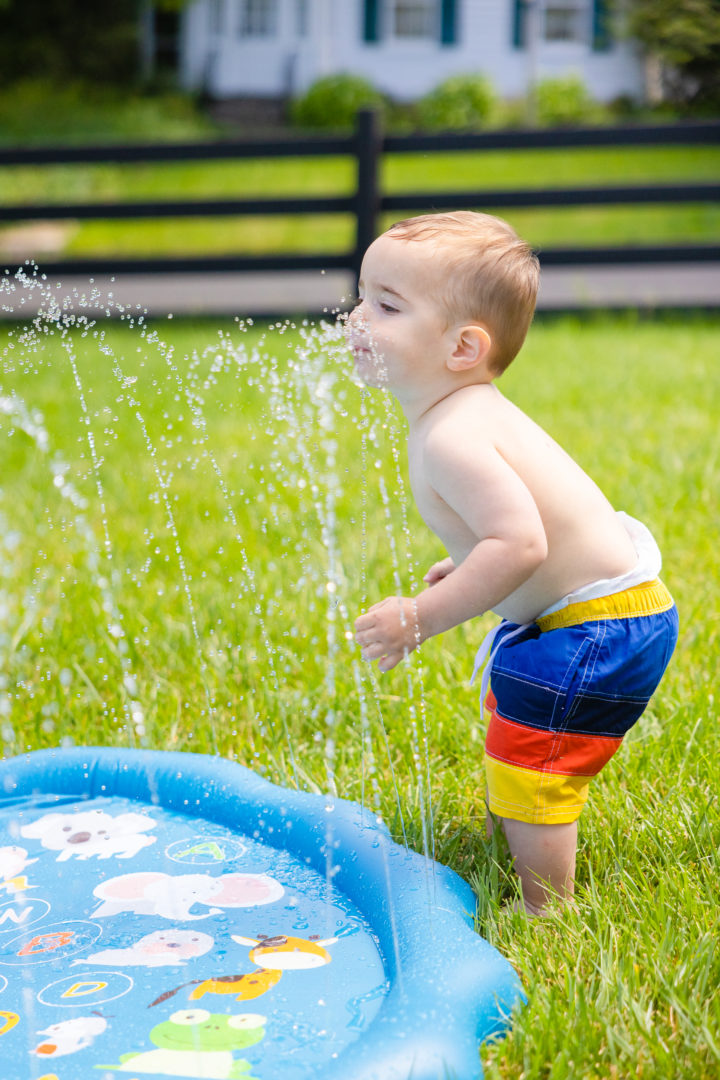 This summer has been a scorcher by anybody's standards! We've still been spending lots of time in our yard this year, because of Mateo's afternoon nap. It's just easier to play at home and cool off than to drag everyone to the beach for the whole day and try to figure out how Mateo is going to sleep. Plus, we all know a toddler who hasn't napped is the opposite of a Dreamboat. LOL.
It's funny because all three of my kids have completely different personalities when it comes to water. Marlowe is such a water baby, and loves swimming and splashing, but will approach all water activities relatively cautiously at first. Major is skeptical, will absolutely not go into deep water without floaties, and will ask to change his bathing suit to a dry one if he's been in it for more than fifteen minutes. Even if we're at the beach LOL. Mateo is my heart attack in the body of a toddler. He will cannonball into the pool, no problem. He swims underwater, approaches everything headfirst, and will scream with anger if he doesn't get to do what the older two are doing. Needless to say, we have run quite the gamut of water accessories and activities in this family!
I did a roundup of our favorite water toys a few years ago, but I figured now would be the perfect time to do a little update and share what we've been loving. Check out our new favorite summer water toys, and don't forget to look at my kids' swimsuit roundup on LTK if you're looking to add to your collection! I've found the cutest options out there recently. 
3-in-1 Splash Pad
$16.99
We use this splash pad nonstop in the summer months. So fun, and even Buggy can join in!
Little Tikes Spiralin' Seas Waterpark Play Table
$50.32
We have this water table for Mateo, but I'll be honest…the big kids use it too. Such a great activity for the patio on a hot day
Water Blaster Soaker Guns - 4-pack
$15.98
I love these water "guns" because they're easy for little kids to use, and they don't look like actual guns. 
Elephant Wiggle Sprinkler
$19.99
We have this sprinkler that attaches to our hose, and we set it up WITH the splash pad on super hot days. My kids love it!
Play22 Kitchen Sink Toy
$23.99
This toy sink is the BEST for toddlers. It occupies mine for an hour. Plus, Marlowe likes to wash her animal figurines and dolls in there!
15-Ft Surf 'N Slide Inflatable Kids Backyard Water Slide
$84.99
I just bought this for the kids and I can't wait to set it up! It looks SO FUN. 
Inflatable Rainbow Sprinkler
$159
If your child is more comfortable with spraying water coming downwards than upwards (I know from Major that this is a thing), then this rainbow sprinkler is beautiful to look at AND fun!
Pirate Boat Inflatable Sprinkler Play Center with Pump
$119
This pirate ship sprinkler and play set is SO cool, and comes with a pump!
Splash Outside the Lines Inflatable Pool
$45
Lastly, if you're looking for a classic "kiddie pool" these are aesthetically pleasing AND well made. Highly recommend!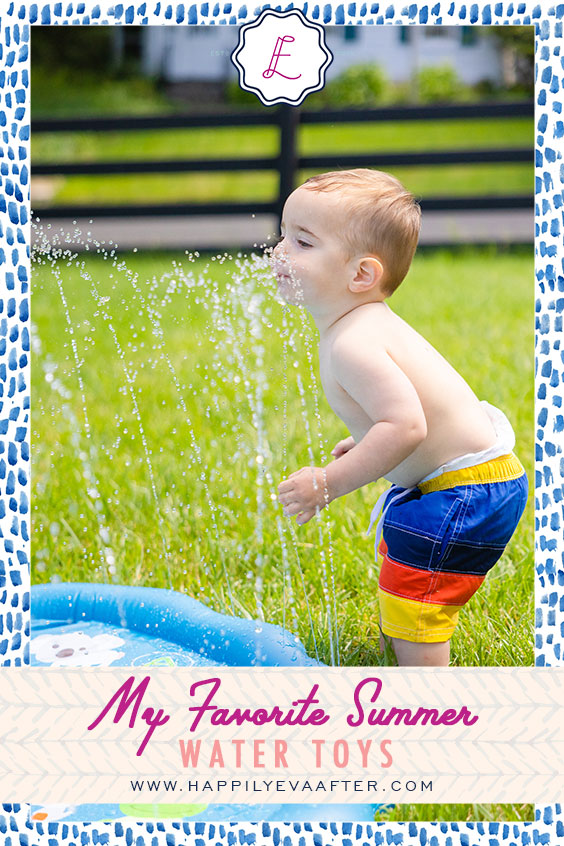 ---
Shop the post…

Photographs by Julia Dags | Copyright © 2021 Happily Eva After, Inc. All Rights Reserved.