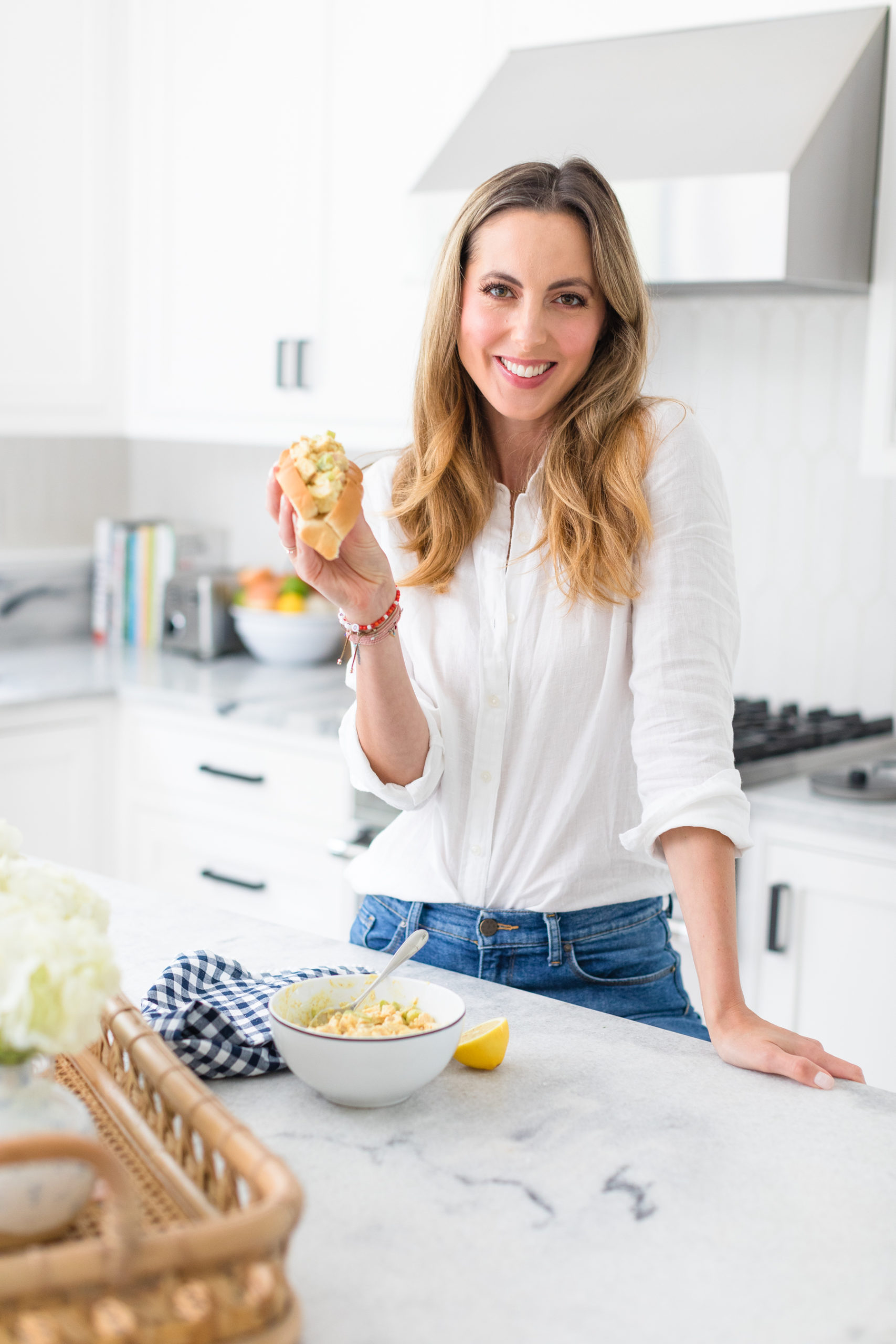 I'm not somebody who can ever really get it together to FULLY "meal prep" the week ahead — maybe in my next life!
But I do like to create some simple and delicious salads that I can keep in the fridge to toss with greens or pair with a crusty slice of bread. It makes grabbing and eating so much easier, and I find that I eat healthier and save money — as opposed to ordering or grabbing to-go food.
One of my favorite salads to make and keep around is this Curry Chicken Salad recipe!
I first became obsessed with Curry Chicken salad in college — up at Brown there was a cafe right on Main Street that had a pretty simple deli menu — and my favorite thing ever to get there was a big green salad with two scoops of curried chicken salad on top, and balsamic vinaigrette on the side. It was so delicious, full of protein and veggies, and the spice of the curry made it also feel like comfort food. I still remember the taste perfectly!
A few years ago, I started experimenting with curry chicken salad recipes to recreate it — since the ingredients to make it are so inexpensive — this is a recipe that you really overpay for when you buy it from a restaurant.  The version I've settled on and love has celery in it for a great crunch, raisins for texture and sweetness, and a squeeze of lemon and dash of mustard to keep it tart.
I love piling this Curry Chicken Salad on greens with slices of veggies (topped with balsamic dressing, of course), or with a loaf of crusty bread. One of my best hacks, though, is piling it on a potato hot dog bun! It makes it so easy to eat on the go for a light lunch or a protein-packed snack. Let me know if you make this recipe and enjoy it!
Ingredients…
2 cups cooked chicken (I used baked chicken breasts, but you can also use leftover rotisserie chicken!), chopped into bite-size pieces
½ cup light mayonnaise
1 tbsp dijon mustard
1 tbsp curry powder (or more, depending on how I'm feeling)
2 tsp honey
Juice of ½ lemon
½ cup celery, chopped
1⁄3 cup raisins (I prefer golden)
2 tsp Maldon salt
1 tsp black pepper
directions…
Step 1
Combine
Add all ingredients into a large mixing bowl, and combine until uniform.
Step 2
Refrigerate
Refrigerate at least 2 hours to chill and blend the flavors before eating.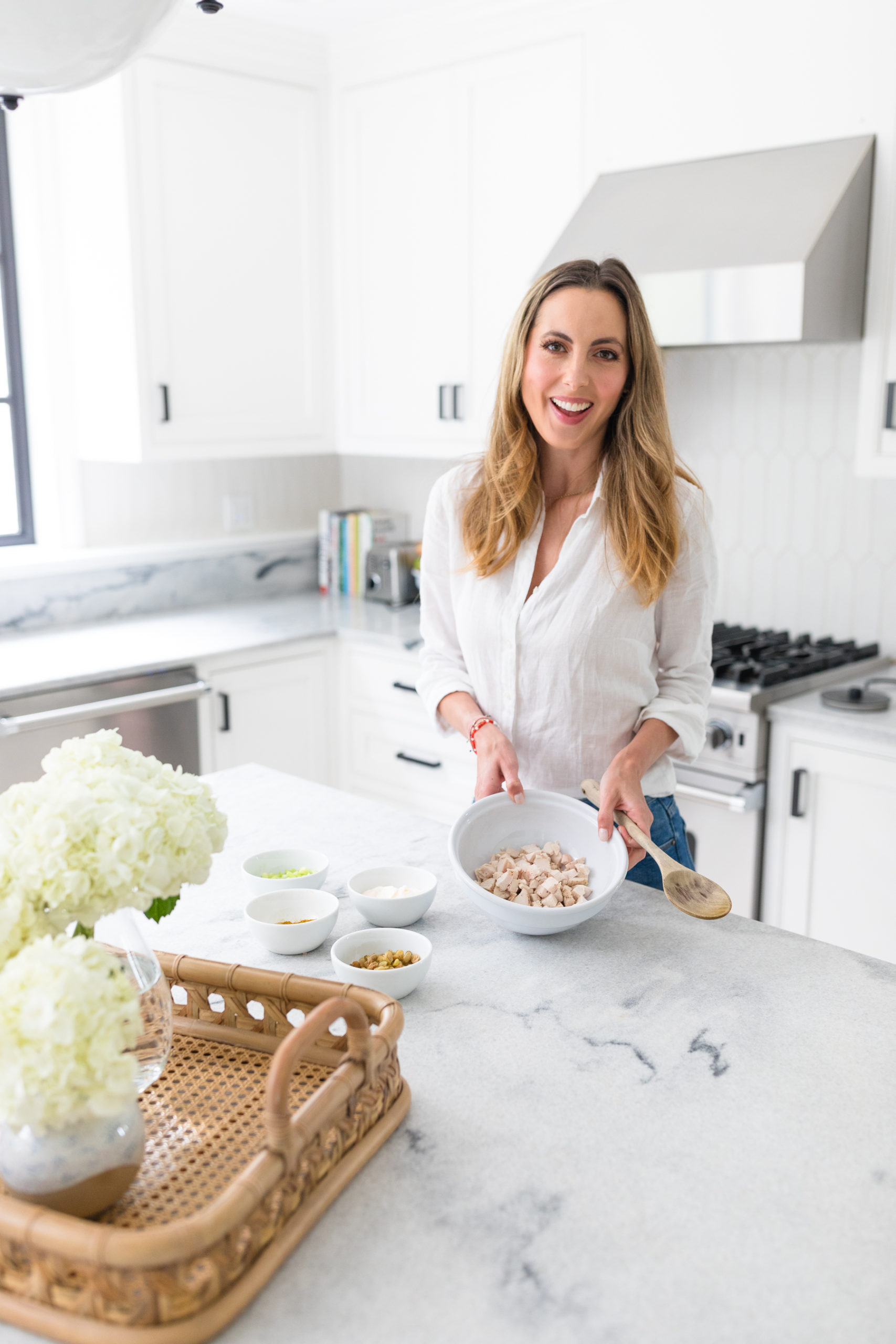 Photographs by Julia Dags