The following content may contain affiliate links. When you click and shop the links, we receive a commission.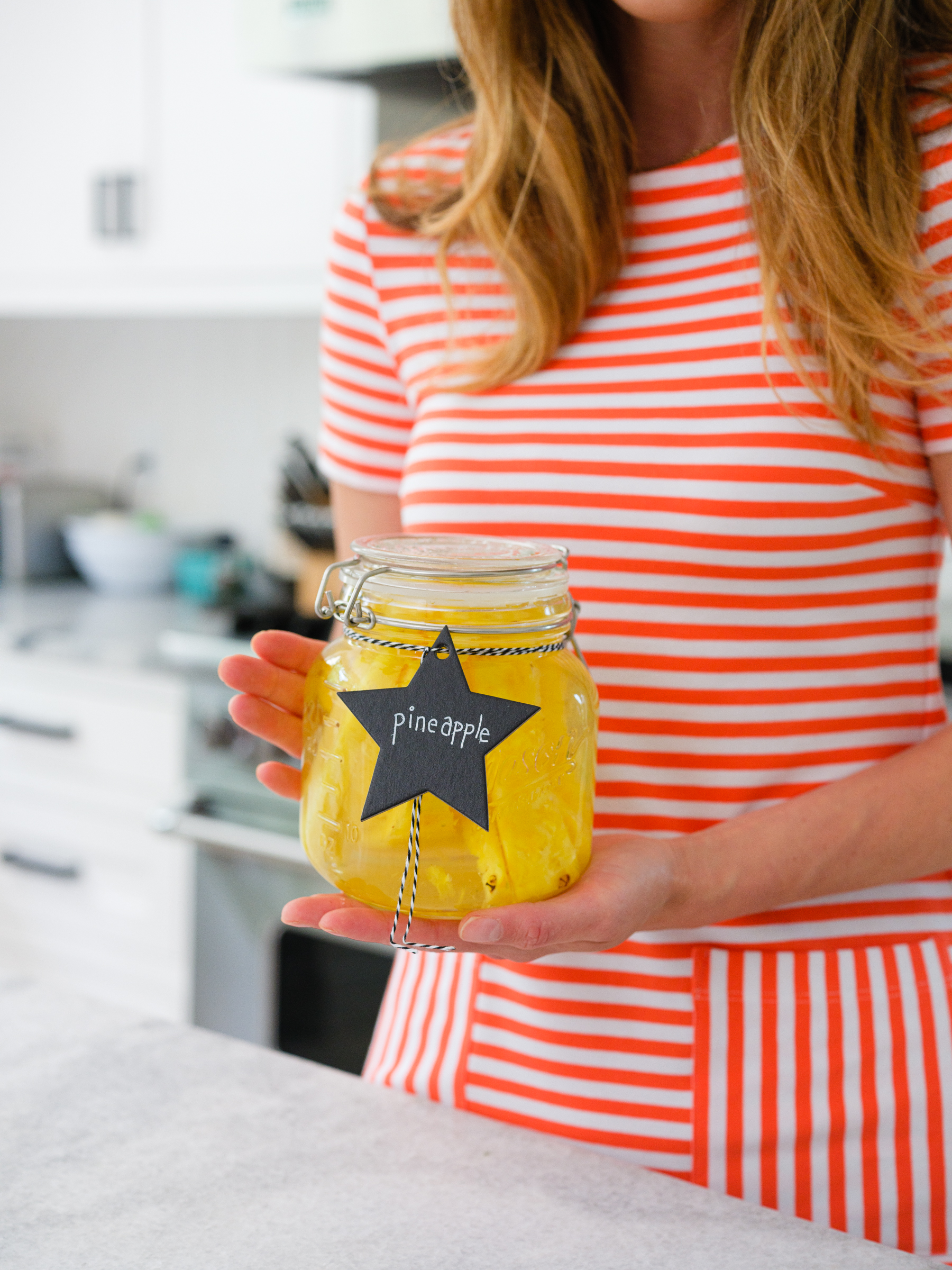 *You must be 21 years or older to make this recipe. Please enjoy responsibly*
Since so many of us are DIY-ing our cocktail experience these days (and probably saving money while doing it!) I thought I would try some ways to brighten up the drinking-at-home experience.
It's sometimes nice to have a cocktail at the end of a long day that feels special! I shared my Summer Berry Mojito Bar last month, and this month I tried something that pays dividends even into the cooler months, since it lasts:
Infused Tequila! 
I've seen fruit infused tequila at bars before but had never tried it myself, but let me tell ya — I'm so glad I did! This is the easiest and cutest little hack that makes the tequila itself flavored naturally — and allows you to make delicious "skinny" cocktails without added sugar.
These also make a great gift!
I gifted a couple of mason jars of strawberry tequila to friends, with strawberries I had picked fresh from the strawberry patch. Talk about the perfect hostess gift!
Store your fruit infused tequila in mason jars in a cool, dark place for up to six months. I prefer the fridge! Make sure to use blanco tequila. I love Casamigos, but whatever you like is fine!
For my infused tequilas, I decided to go with Strawberry, Pineapple, and Jalapeno versions. I LOVE a spicy marg so I thought this would be fun.
These turned out DELICIOUS, and to be honest the pineapple one is already gone. LOL.
I recommended infusing for at least 3 days before using.
To create a cocktail, add the mixers of your choice, or just add ice, juice of a whole lime, and top with club soda like I did! So good.
Materials…
Fresh fruit
Labels or Tags
Step 1
Cut & Pour
Cut up your fruit, (peel first, if necessary) and place in a clean, dry Mason Jar, and cover with Tequila.
Step 2
Seal and Store
Seal the jar well, and store in a cool, dry place. I prefer the fridge!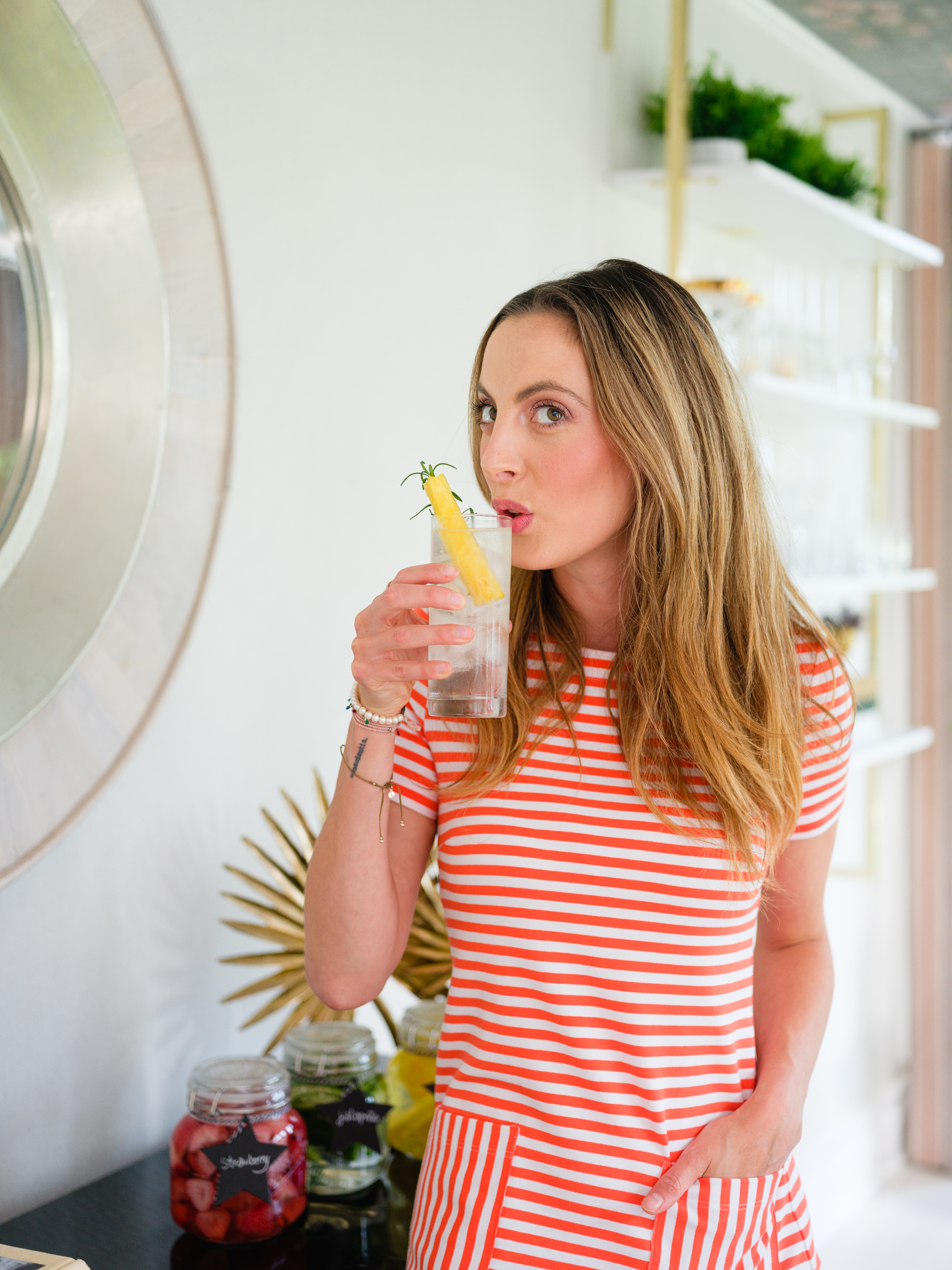 shop the look…

Photographs by Julia Dags