The following content may contain affiliate links. When you click and shop the links, we receive a commission.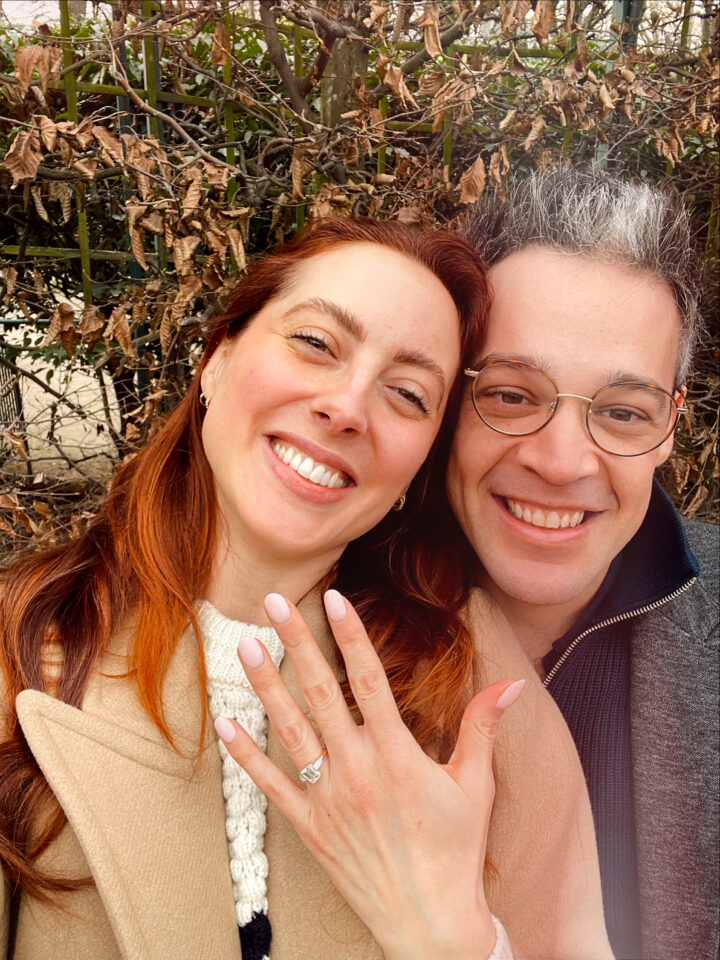 Our trip to Paris was such a whirlwind that it still feels kind of surreal. What we had planned as a romantic getaway to one of our shared favorite cities in the world, turned into our ENGAGEMENT TRIP! It was such a special way to make that promise to one another, and Paris really does feel like the most romantic city in the world. There are no bad angles, no bad meals, and every single place in the city feels exciting and elegant in its own way. It couldn't have been a better place to spend some
quality time just the two of us
. Our main focus points of the trip were exploring and eating…and we did lots of both! Even though our trip was five days in total, it truly did go by in the blink of an eye. I think having the time difference to contend with, and the jetlag contributed to how fast it all went also. Unfortunately, Ian got food poisoning (really, really badly) halfway through our trip and was totally knocked out for a day and a half. We keep saying Paris owes us 36 hours! We will get it back someday! LOL. All in all, the trip was so fun and inspiring, and romantic. We even got to take some engagement photos with
Katie Donnelly Photography
, which I know we will treasure always. I'll definitely share another post with all of those when I get them! Today I thought I would share some photos from our trip, as well as some places to eat, drink, shop, and visit that we LOVED.
Firstly, we stayed at Hotel Rochechouart, and absolutely loved it! It's in the Pigalle district, right down the hill from Montmartre, and at the border of some amazing streets for food and shopping. The vibe is very chic and elegant, and the rooms are small but well-appointed. I recommend the Executive Suites! Breakfast is definitely worth paying for, it is wonderful and served in their gorgeous dining room. Hot Tip: The hotel is home to the Makado Room, which is a Latin dance club on the weekends! On Saturday night, the restaurant filled up with very cool, young Parisians who all went downstairs to dance. I was dying to go, but we had cabaret tickets that night! Try to go and report back if you make it to Paris!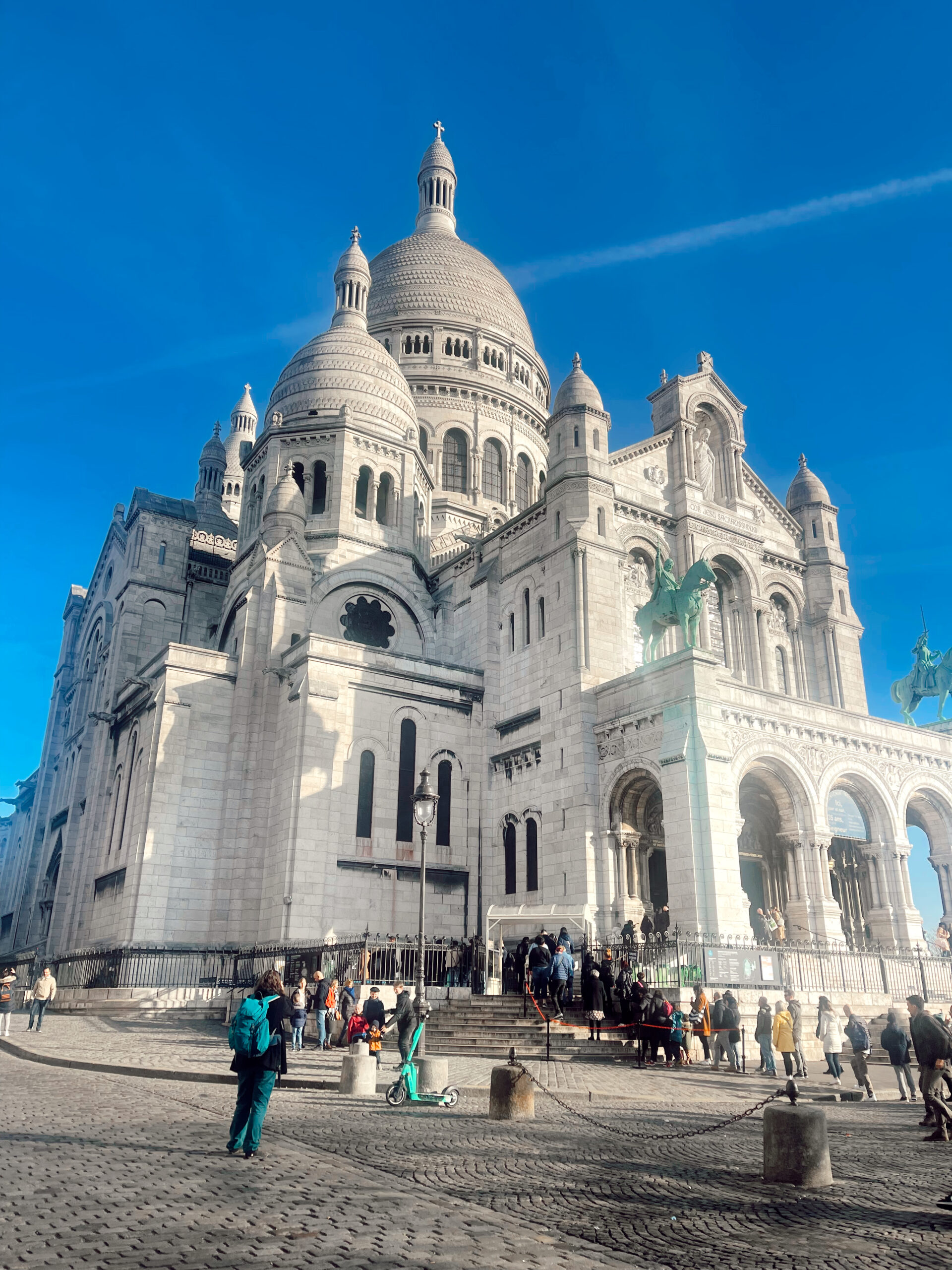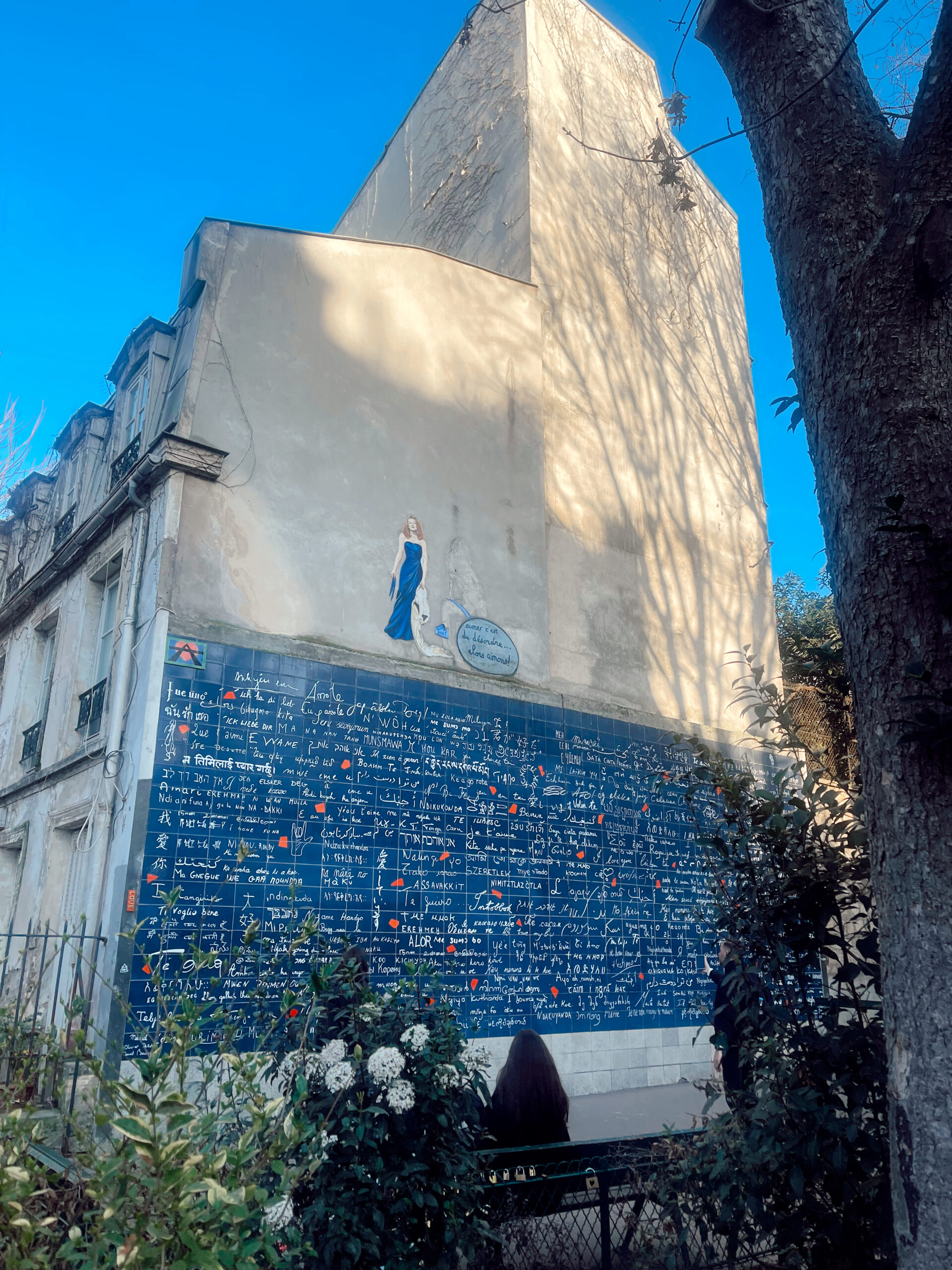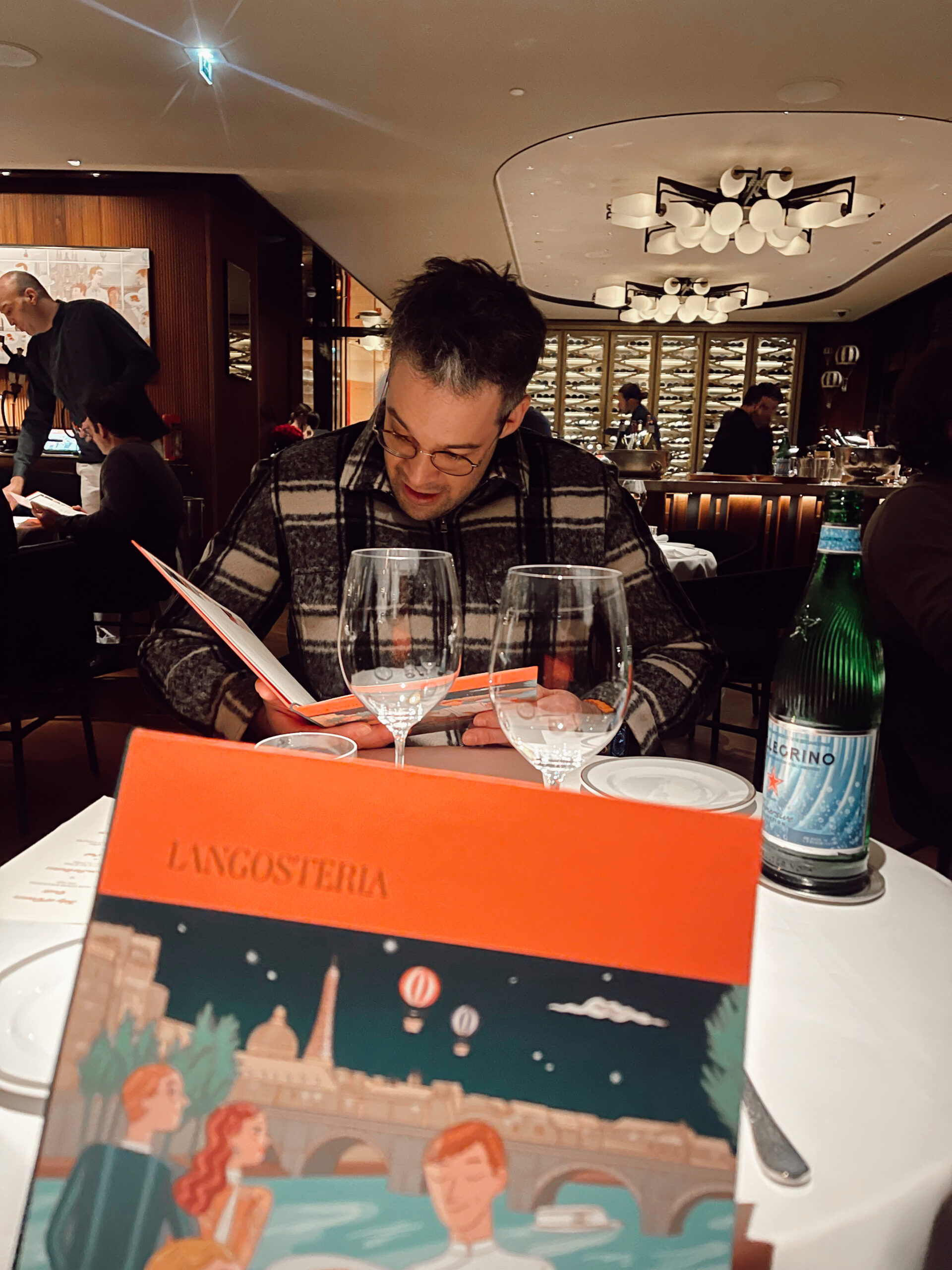 TO DRINK
Lavomatic: This super cool speakeasy bar inside a "laundromat" is such a cool experience!
Monsieur Bleu: DO NOT EAT HERE (food poisoning alert!) but I had to include it for drinks because they're delicious, and beyond gorgeous, and the outdoor patio has the most stunning, close-up view of the Eiffel Tower.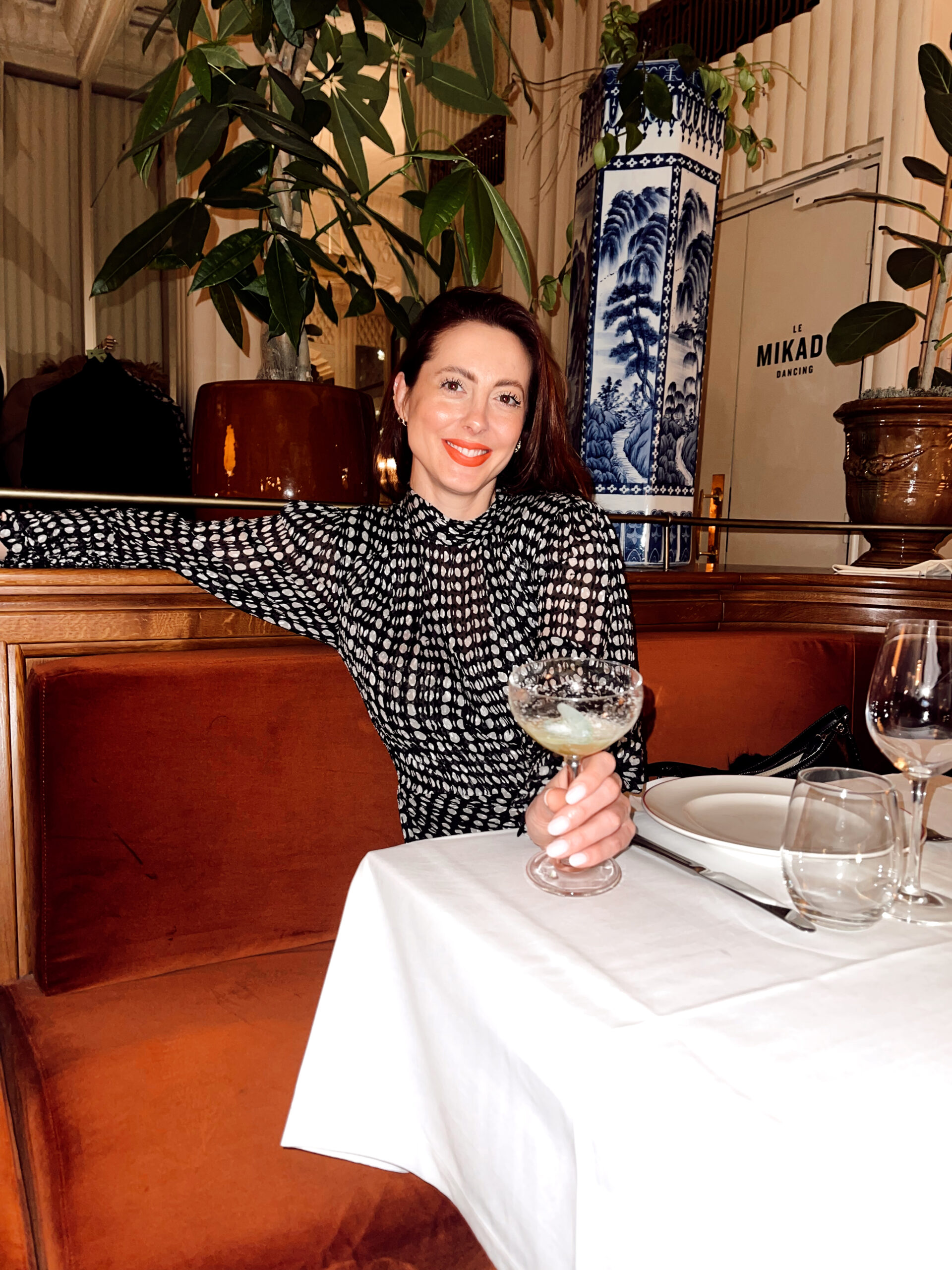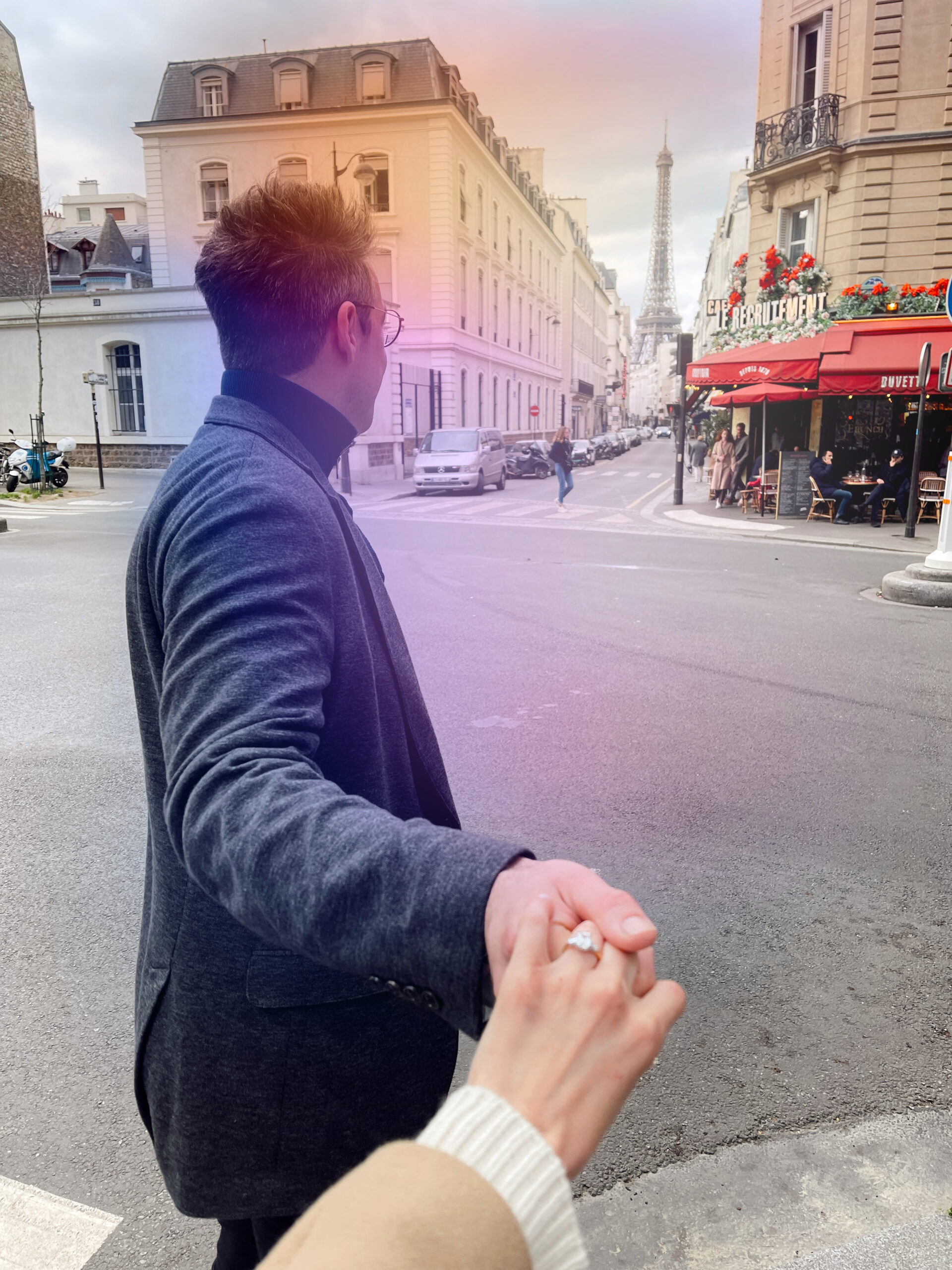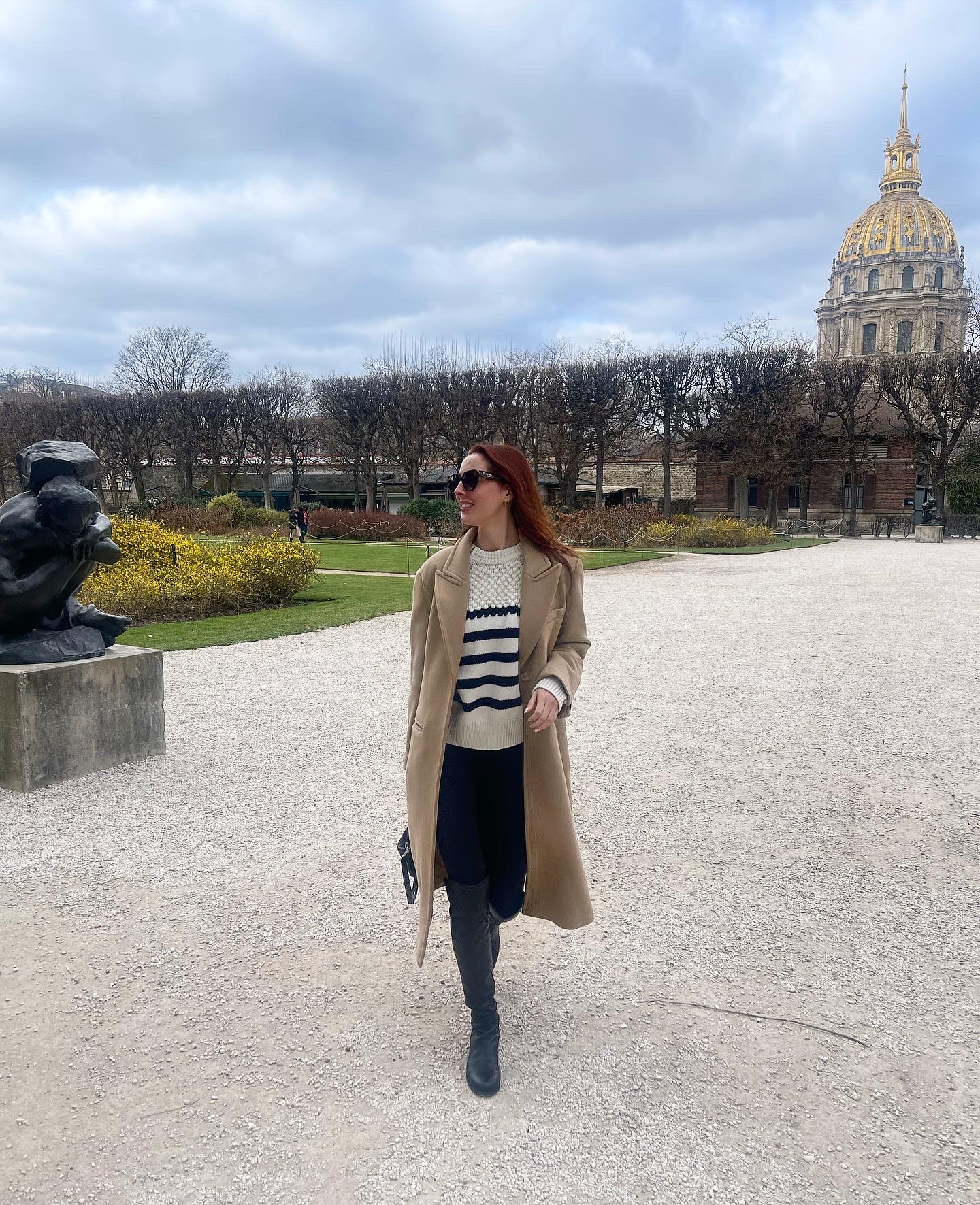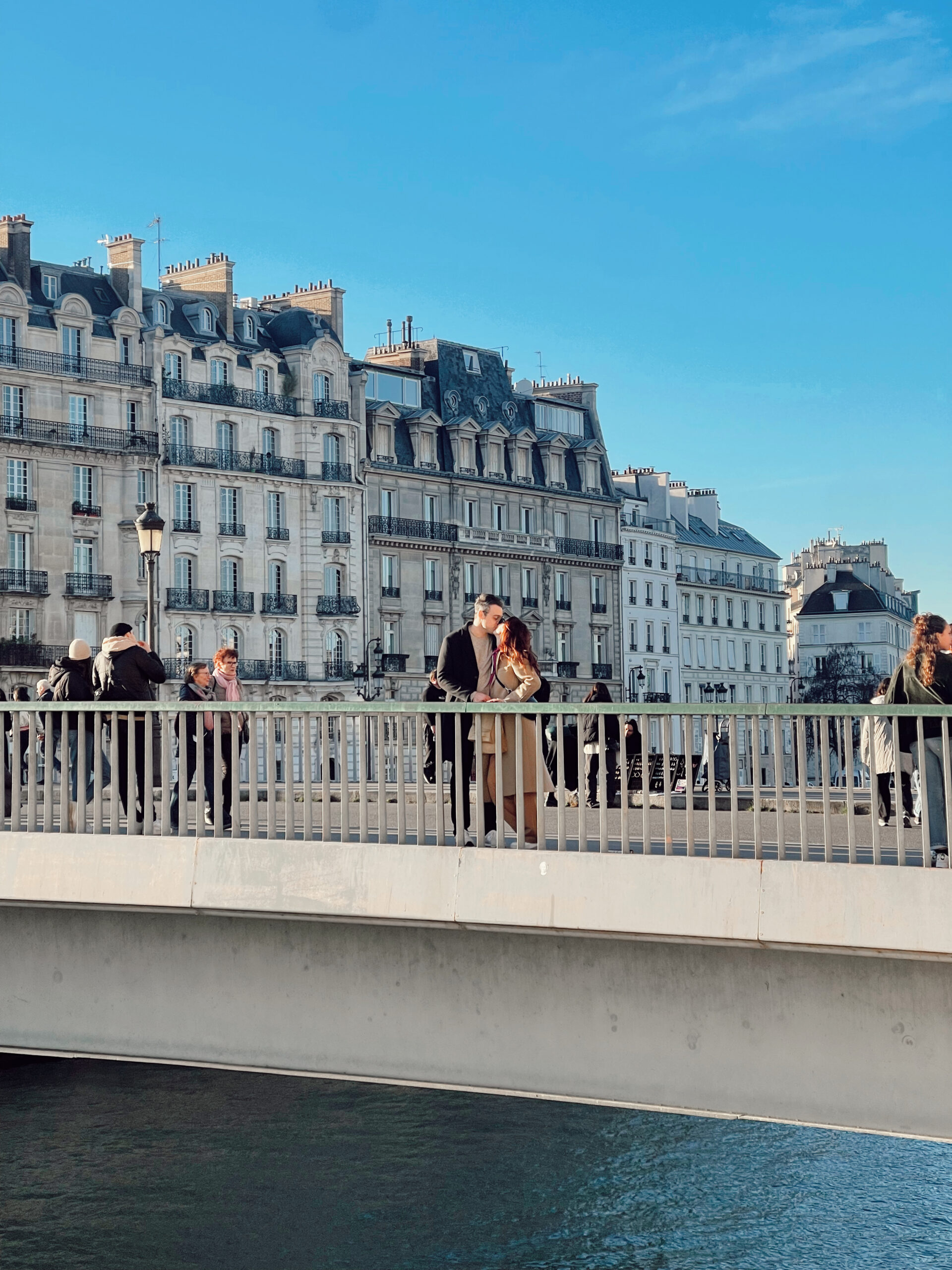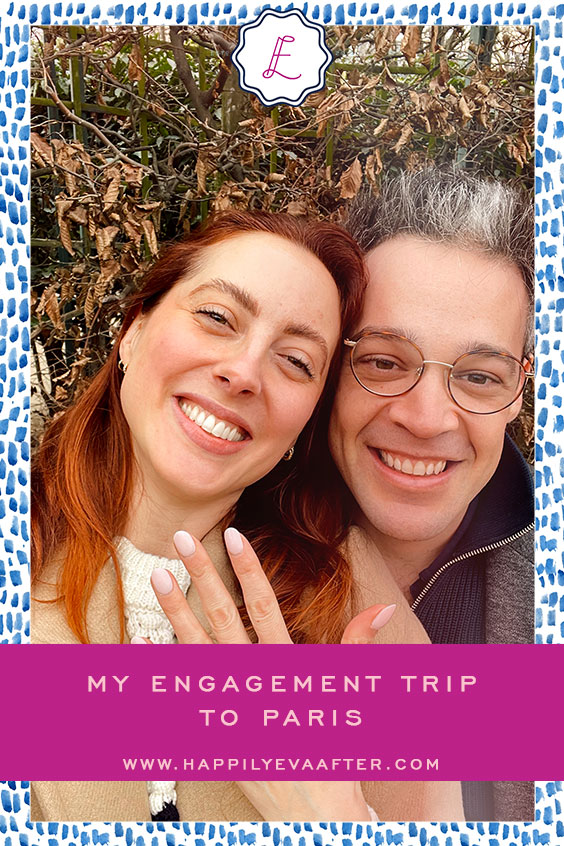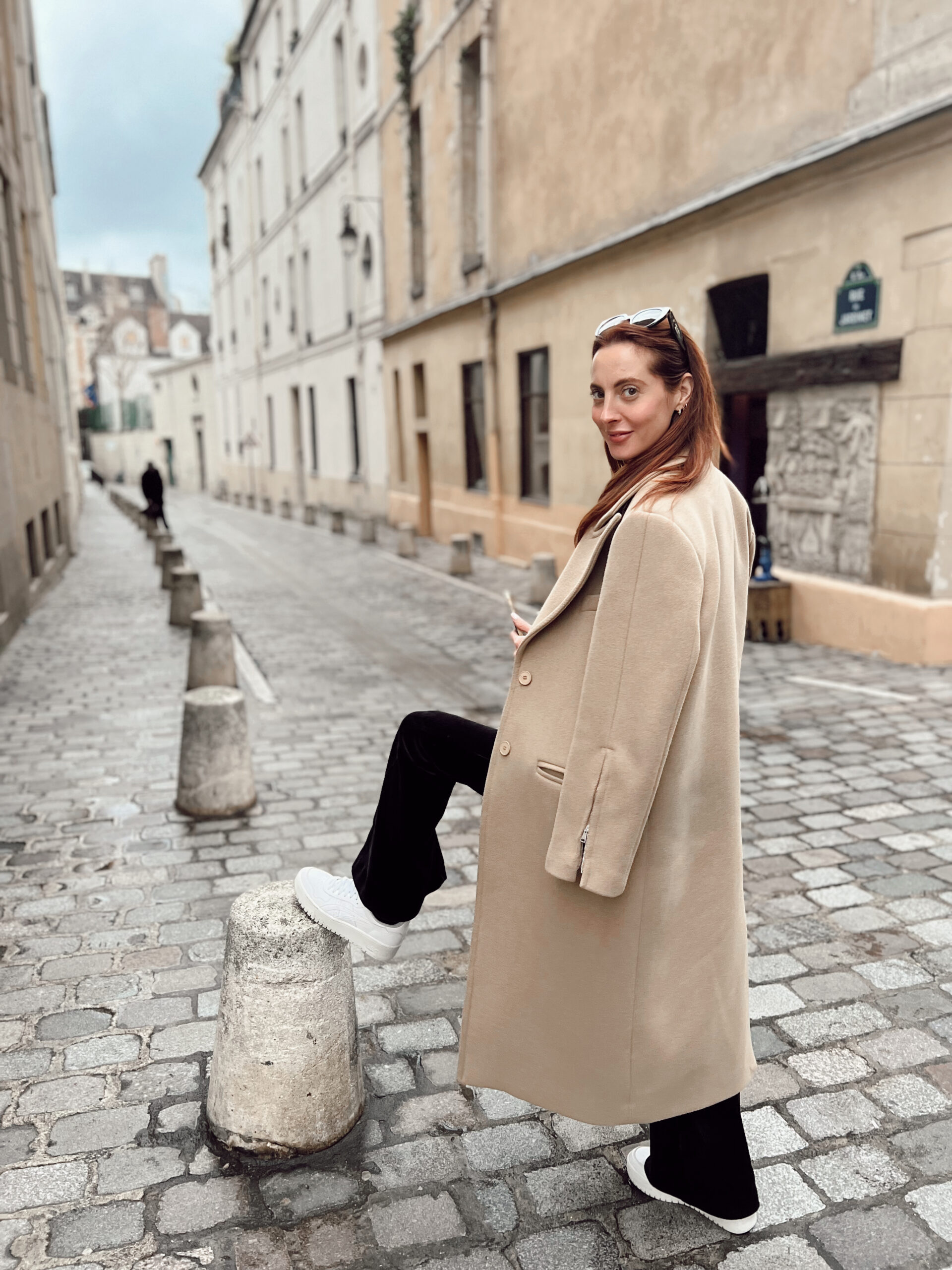 ---
Shop the post…

Photographs by 

Julia Dags

 | Copyright © 2023 Happily Eva After, Inc. All Rights Reserved.