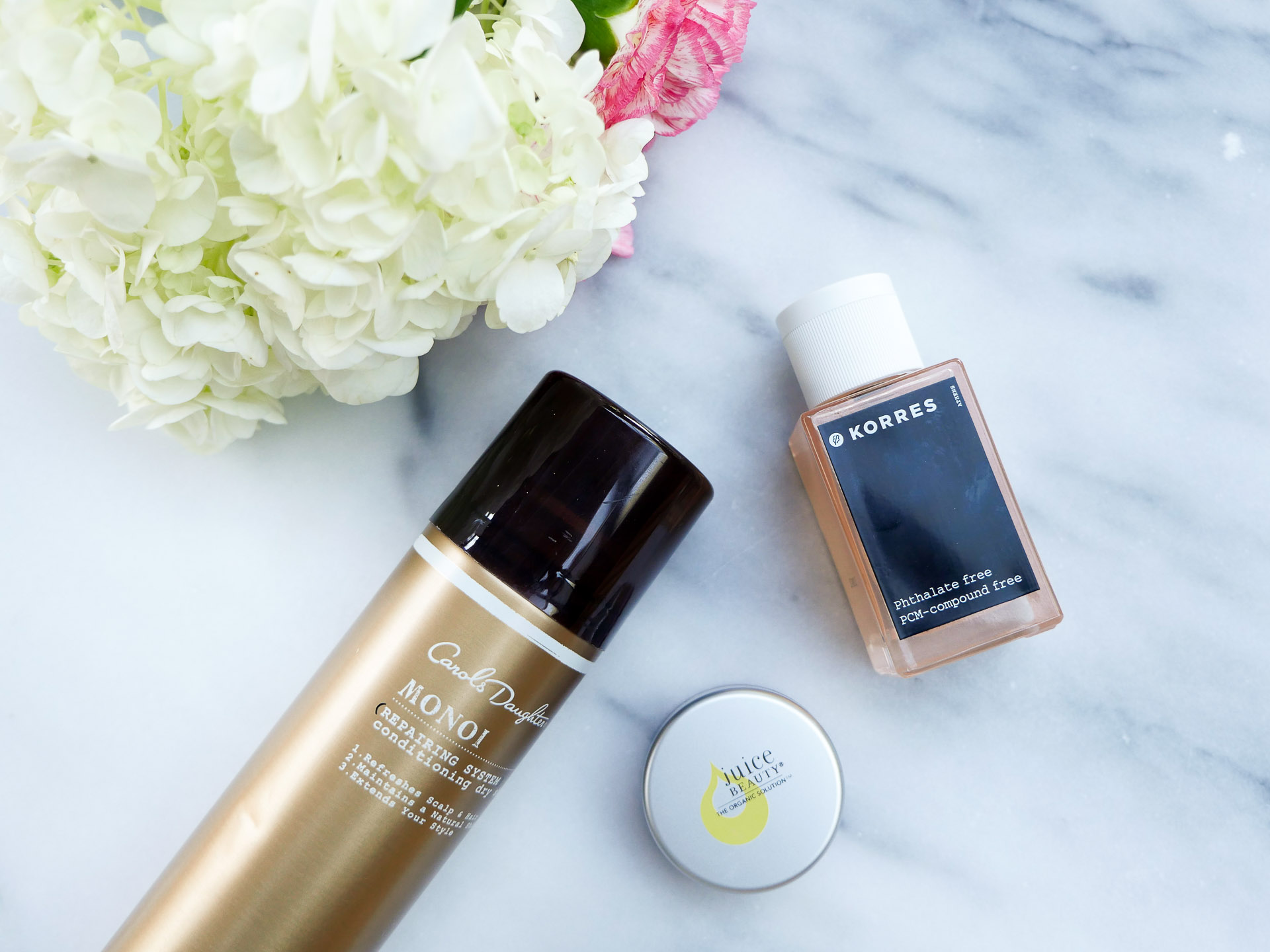 I can't believe July is already here.  Am I the only one who feels like this Summer is already slipping by way too fast?! Since I'm (still) super pregnant I've been investigating loads of products that will keep me feeling pretty and effortless throughout my pregnancy without sacrificing health and safety.  After all, they don't call it a "pregnancy glow" for nothing! I found another round of great low-chemical products to help enhance any woman's natural beauty, and I can't wait to share them with you today!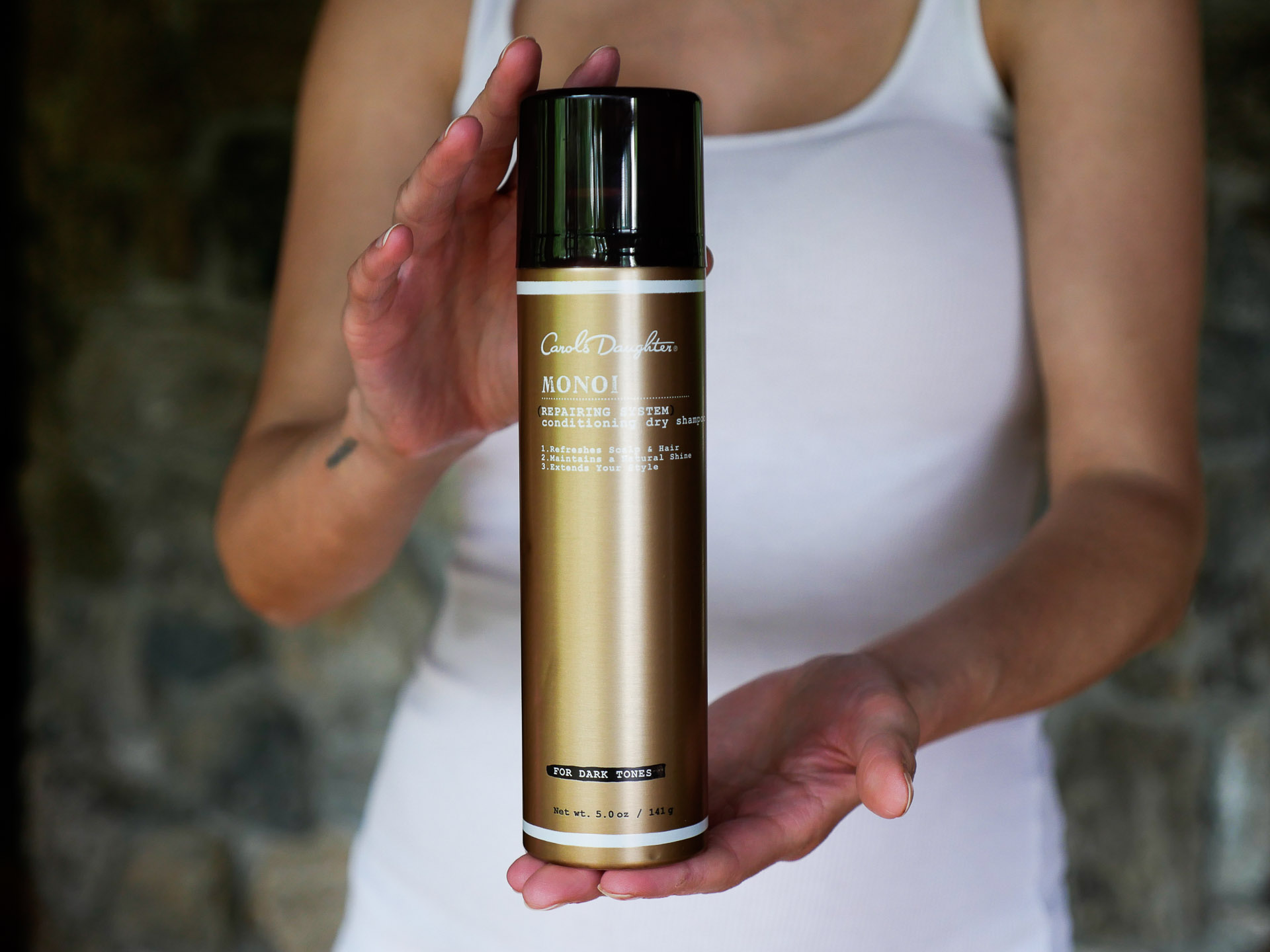 If you know me, you know my love for Dry Shampoo.  I think any Mom (or Woman who doesn't have time to shampoo and style her hair every day!) can relate to this one.  I'm always looking for new dry shampoos to try, and this one by Carol's Daughter is definitely my new favorite.  Some Dry Shampoo can leave your hair feeling like straw once it soaks up the oil, but this one is really moisturizing and just comfortable– which I love.  Also let's talk about the SCENT.  I am dying for this scent.  It's so tropical and lush, with rich notes of Honeysuckle, it's like my hair is going on a Hawaiian vacation whenever I use it! Just spray throughout your hair at the root in sections, work it in to the scalp, leave briefly,  and then brush out.  I use the Dark Tones version (for my pregnancy roots) but you can also get a Light Tones version.  No Parabens, Mineral Oils, or Petroleum!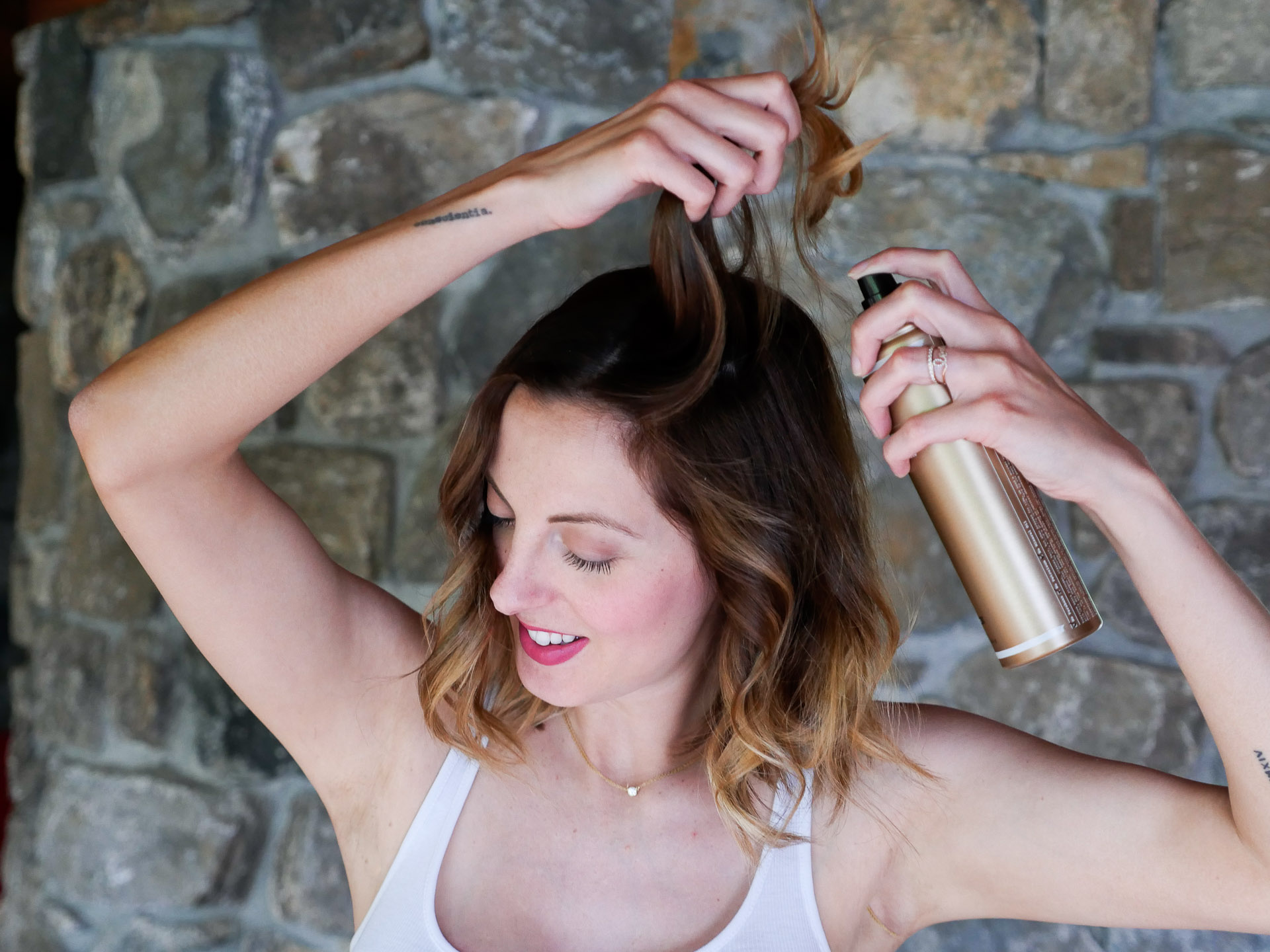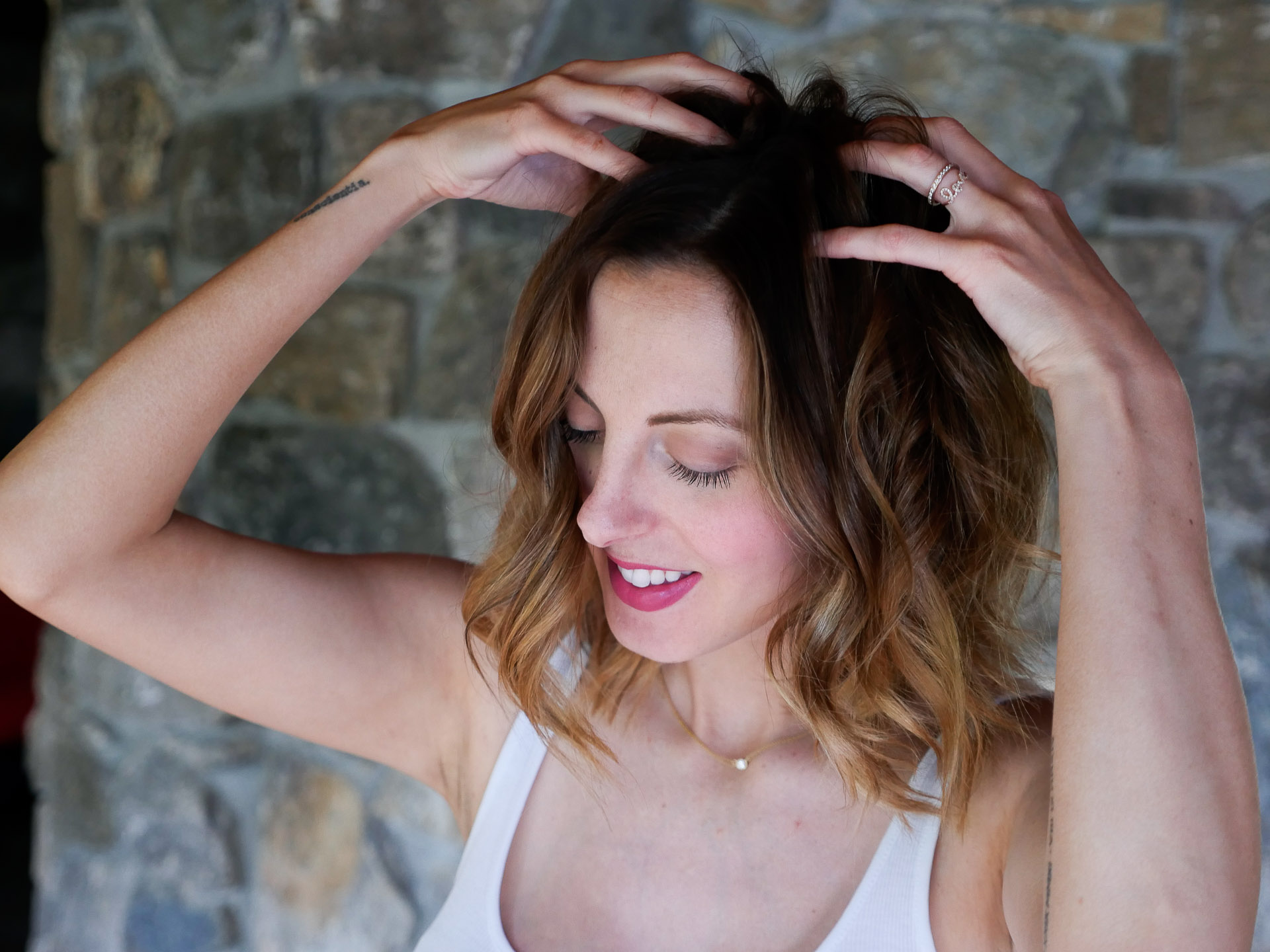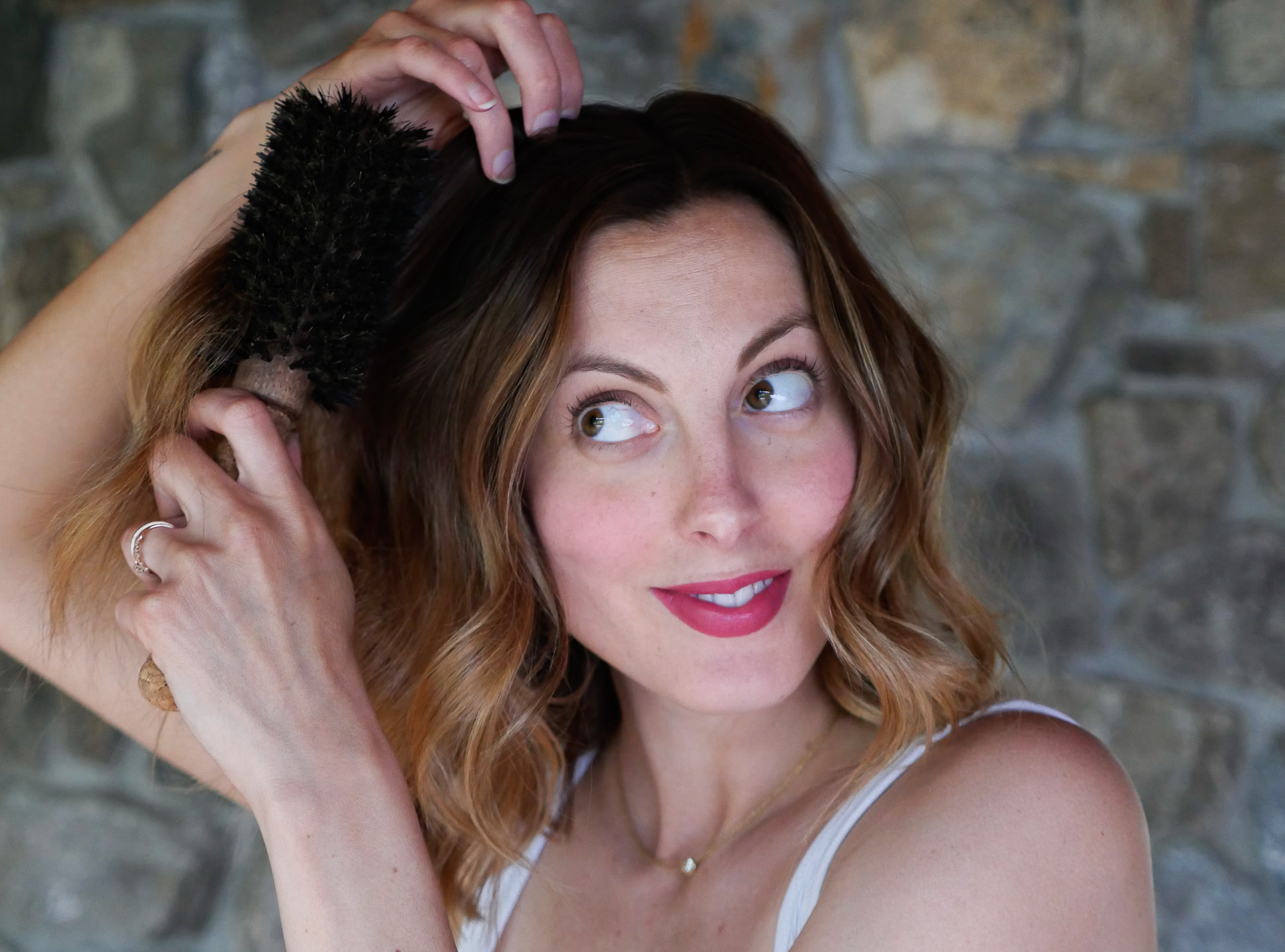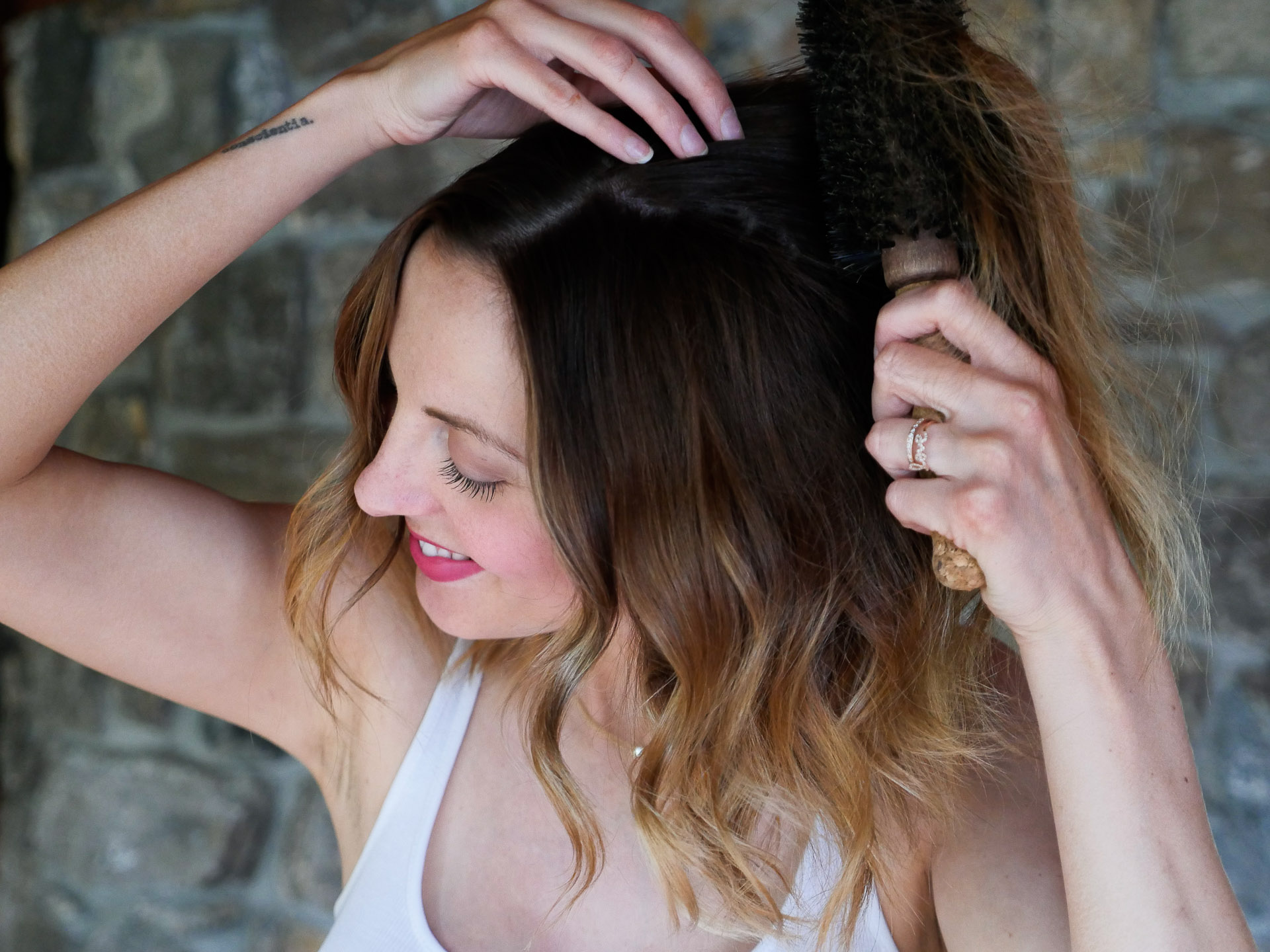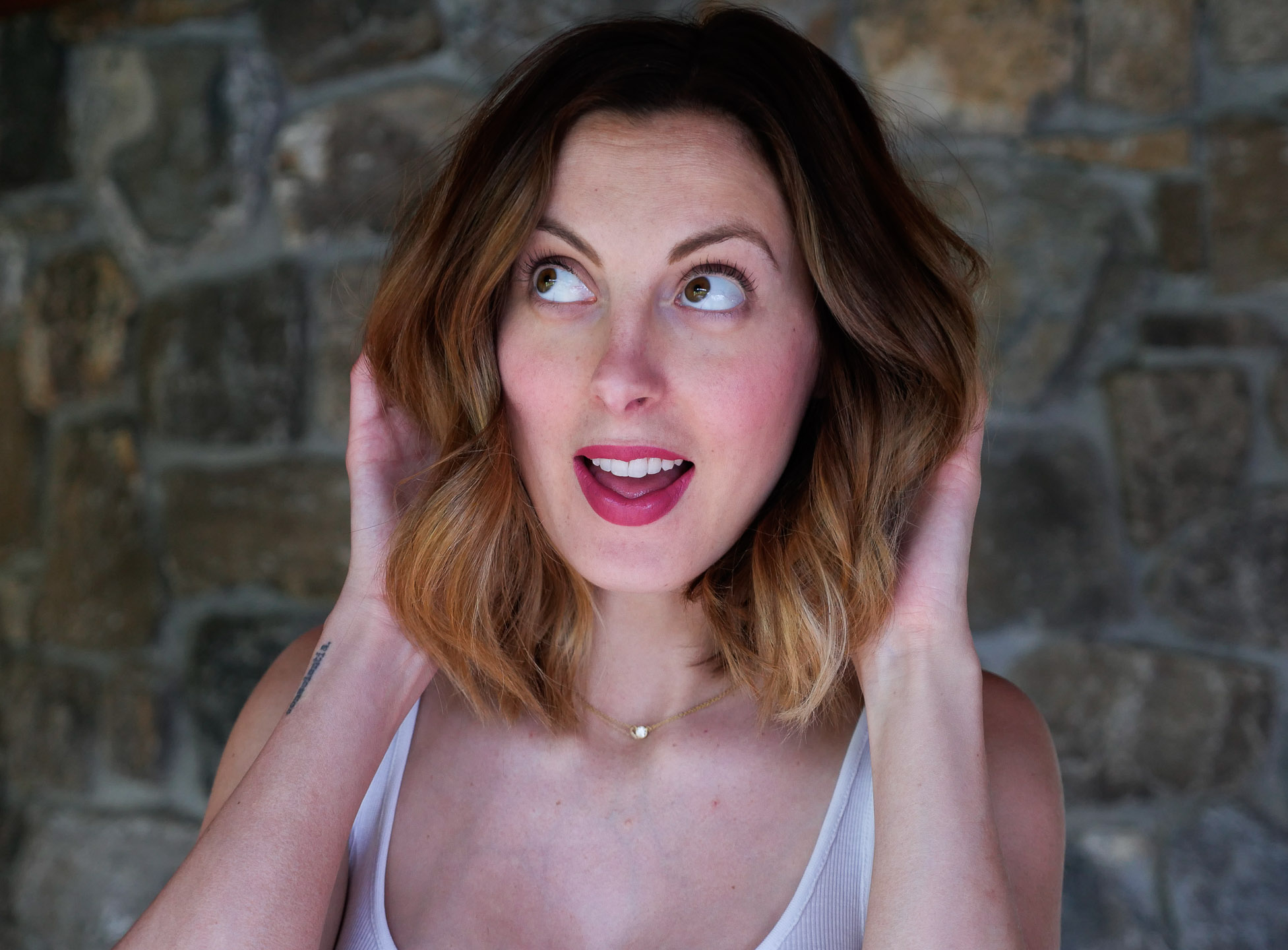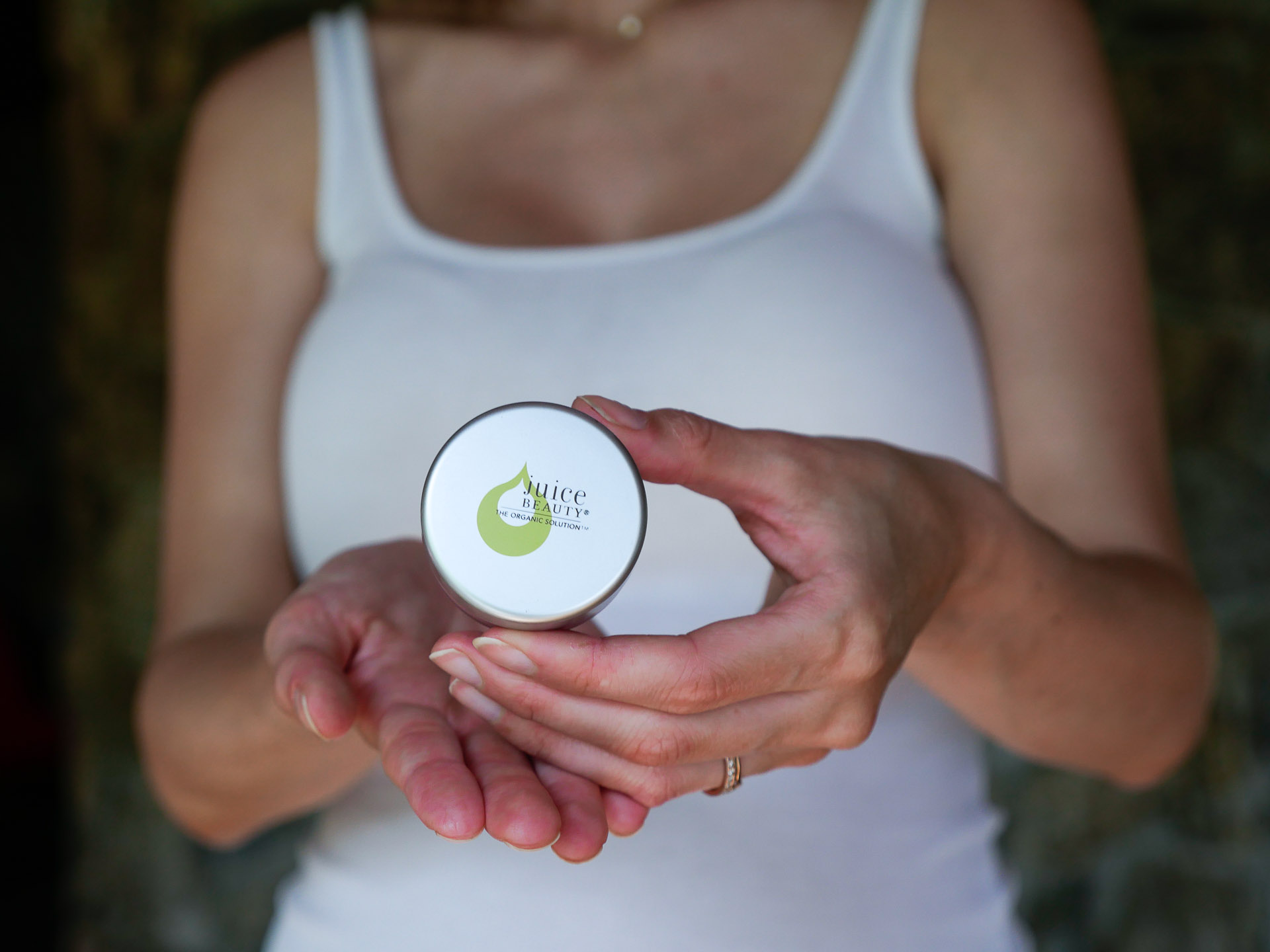 Juice Beauty recently got a major reboot thanks to gorge and glowing Gwyneth Paltrow who signed on to be creative director of the line.  I have been loving this sheer and glowy cheek color that has a hint of shimmer.  I'm not normally big on shimmer in blush or eyeshadow (I like to add highlighter later in a separate step) BUT the Summer months allow for a lot more glowy, sparkly vibes.  I think this is the perfect color to complement a tan, and it is totally chemical and yucky-ingredient free!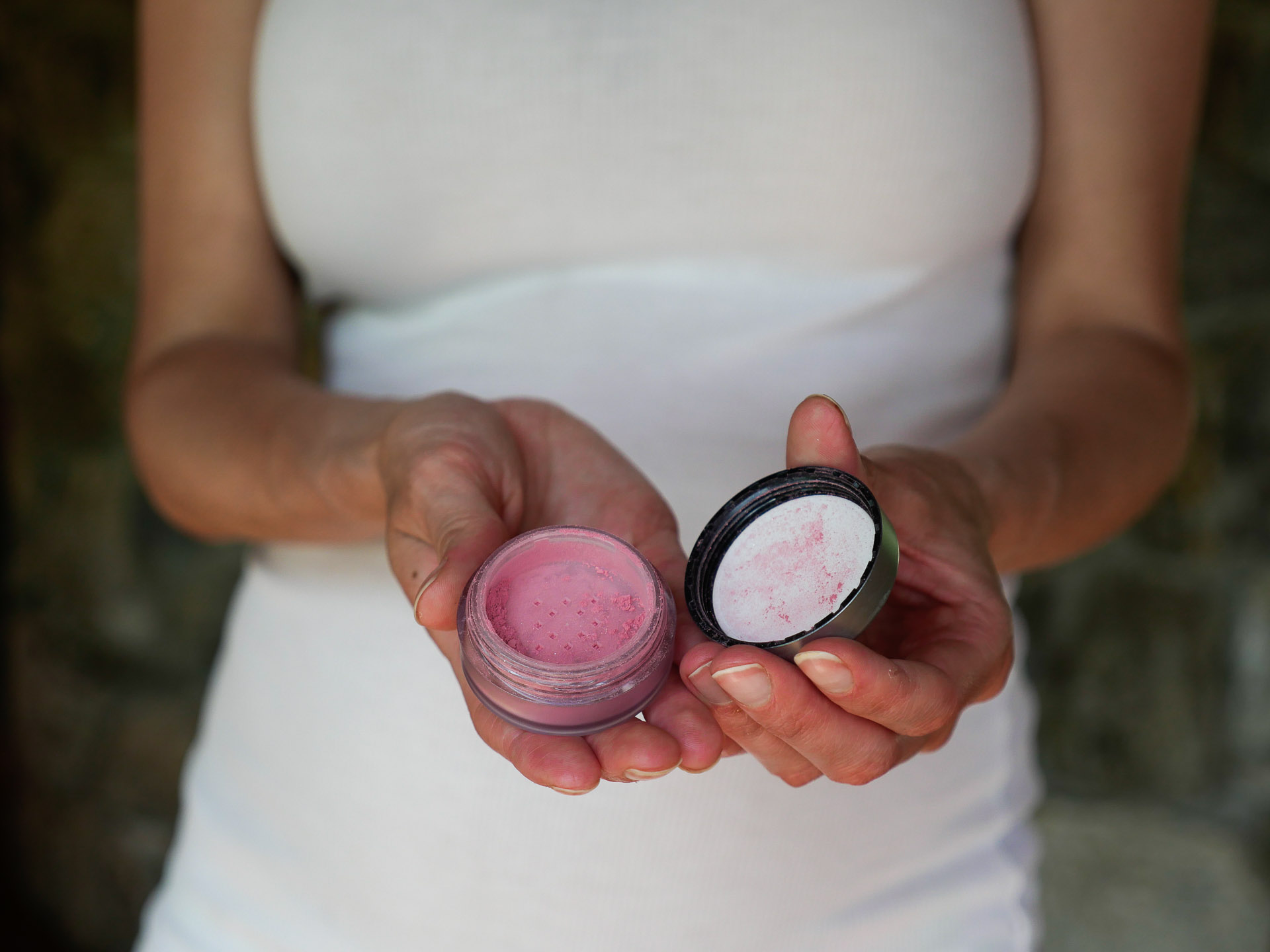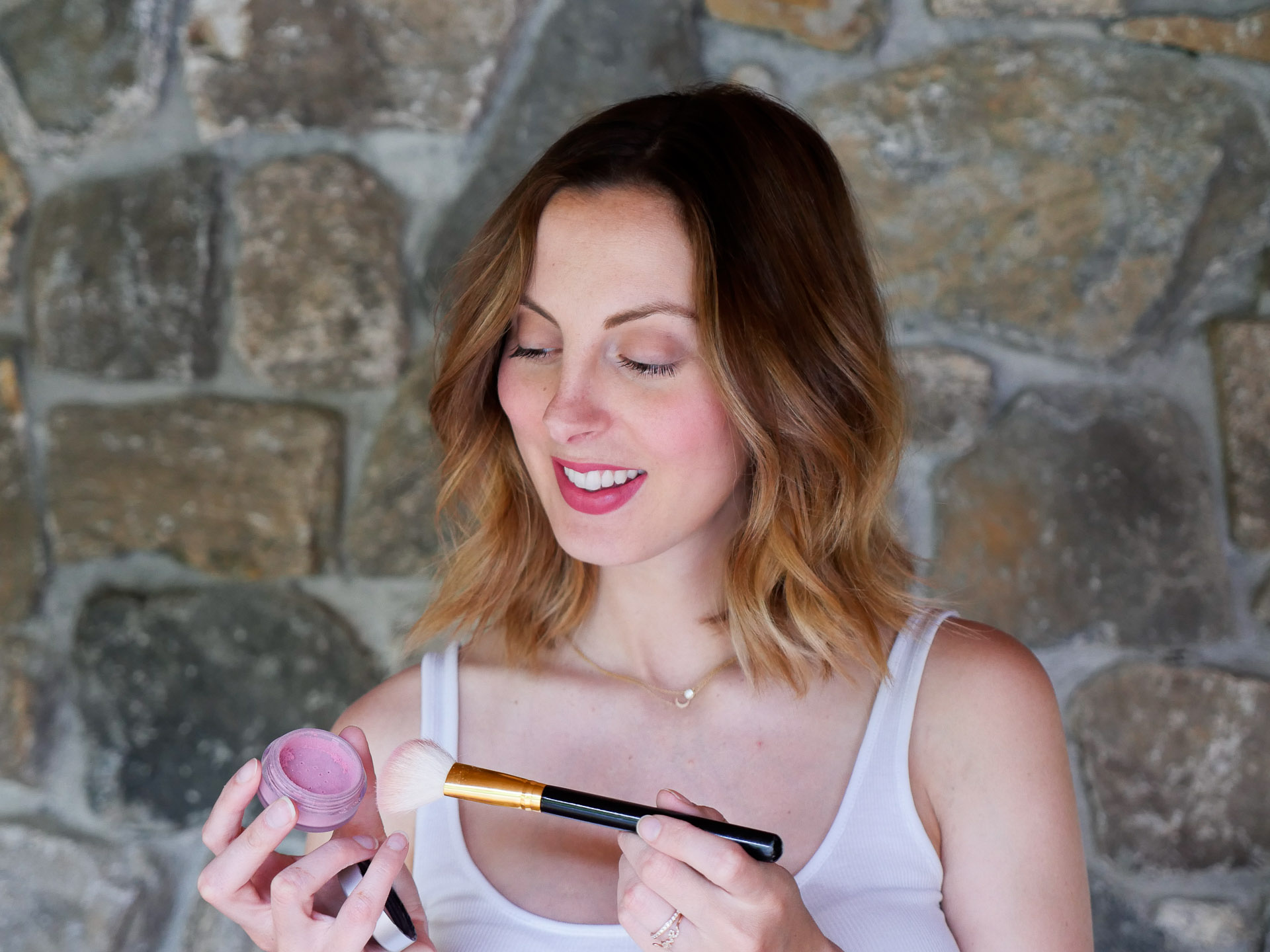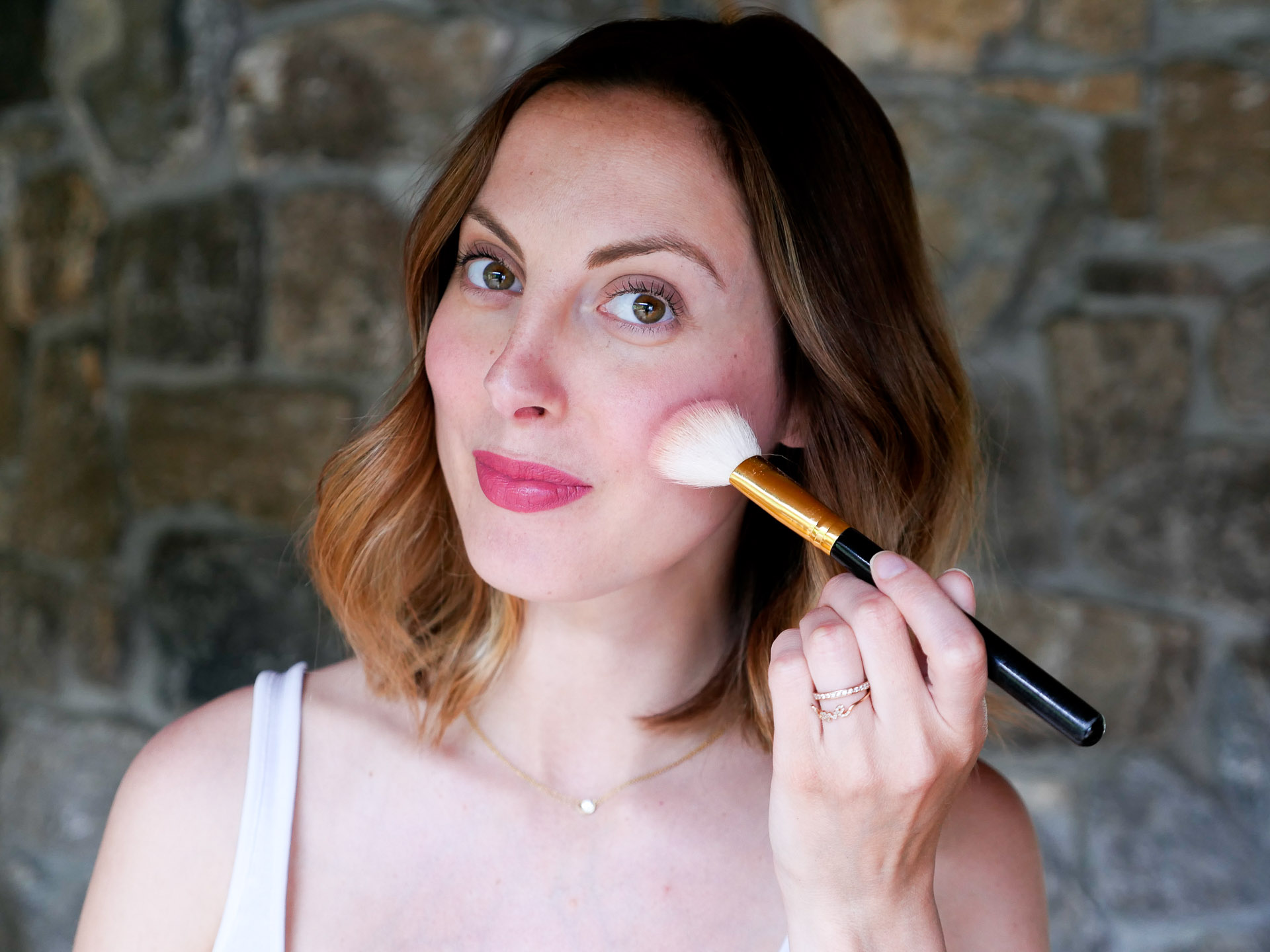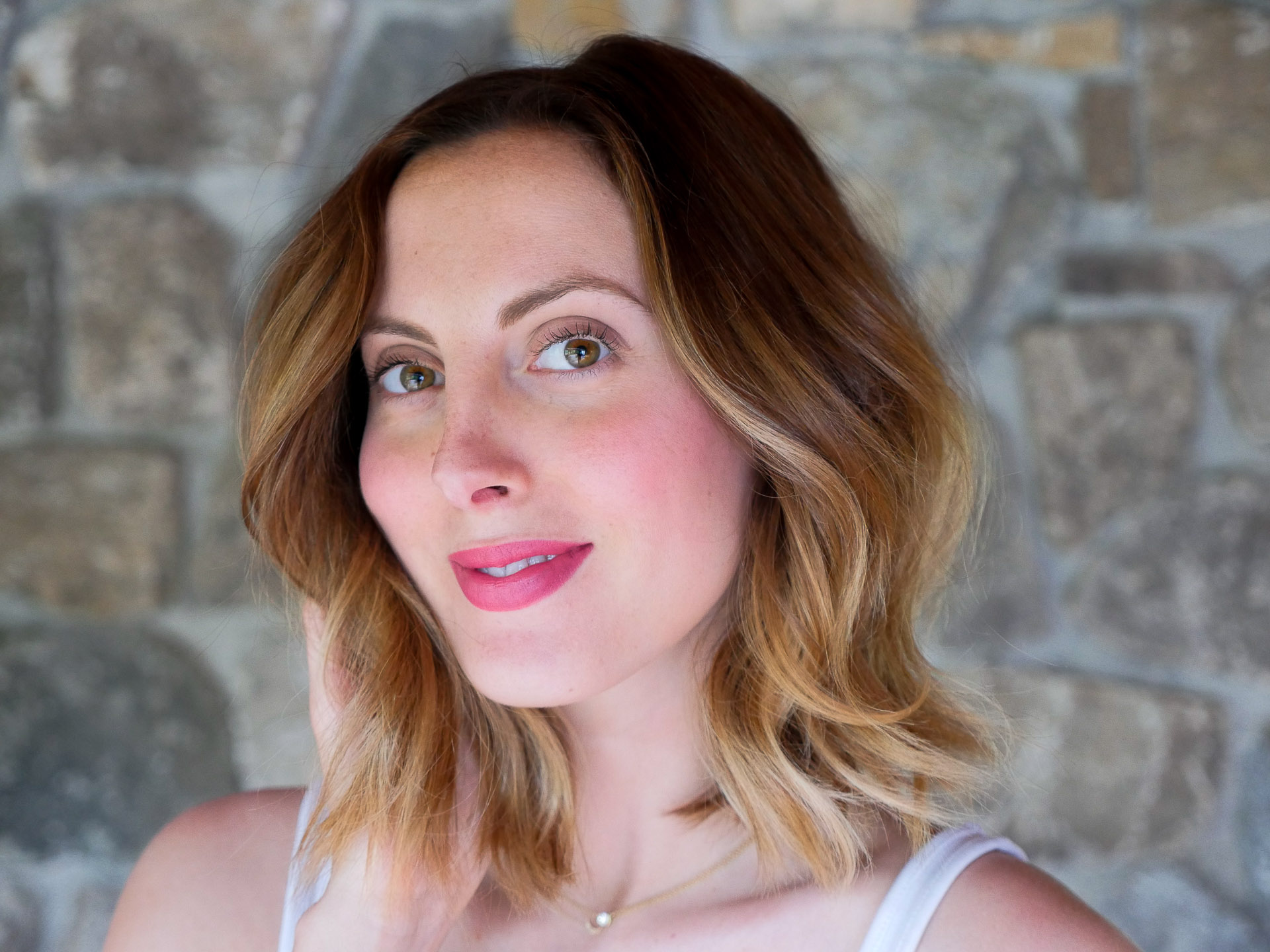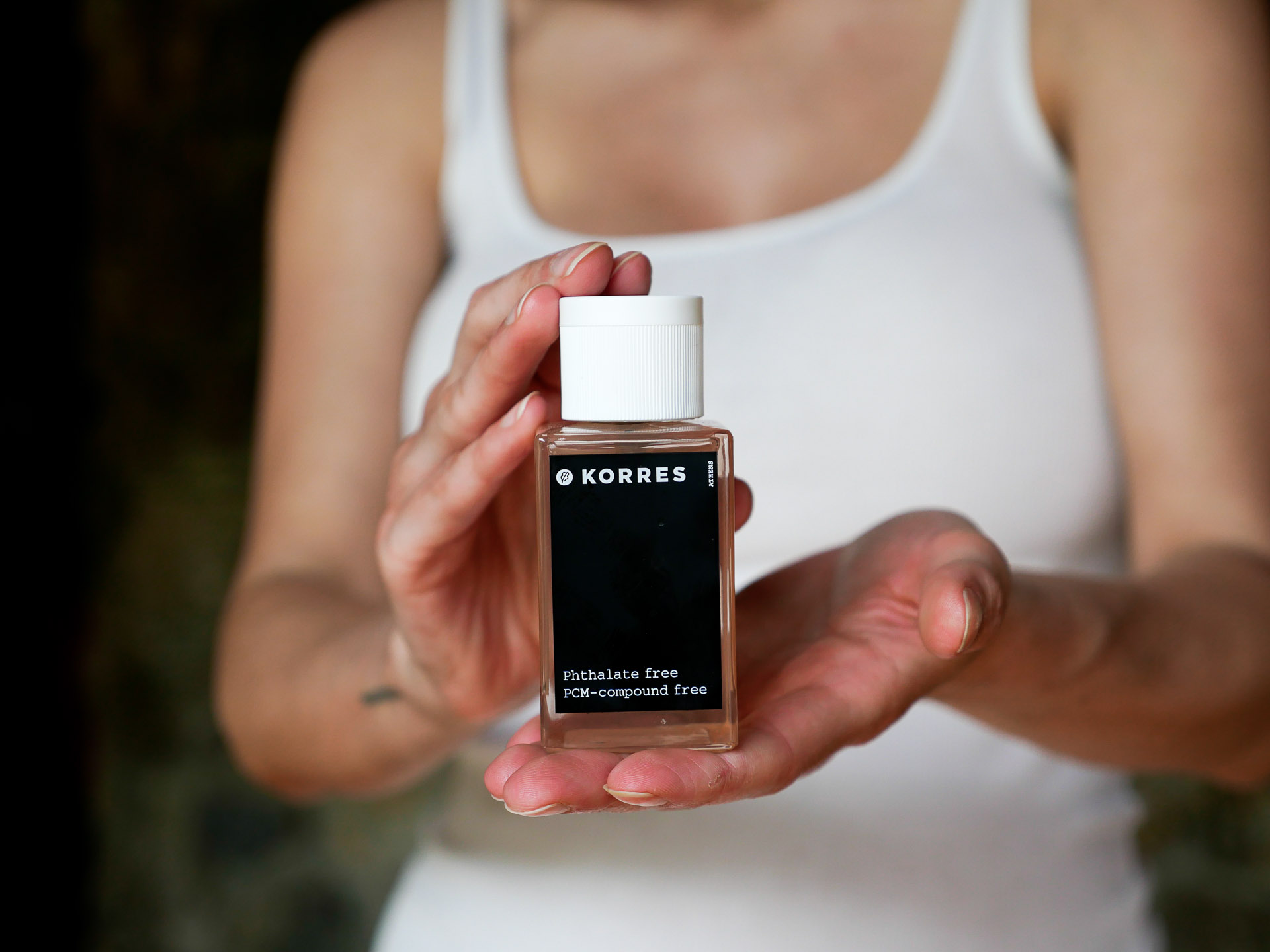 I'm a big perfume person– I just love how scents can evoke such specific emotions and really make you recall a time, place, or person as if you were there in the moment.  I always remember a Woman's scent! I think building a scent wardrobe as you would build a wardrobe of classic clothing pieces to keep forever is such a sensual and feminine pleasure, and I love discovering new scents.  The only drawback is that many scents have lots of chemical compounds in them which I always feel strange about spraying all over me during pregnancy.  The KORRES line of Eau De Parfum doesn't have Phthalates OR PCM-compounds, which makes me feel so great about smelling great! This spicy but feminine Orris, Violet, and White Pepper combo is divine.