The following content may contain affiliate links. When you click and shop the links, we receive a commission.
Sometimes I'm just in the mood for a cute hairstyle that feels fun! Enter: Space Buns.
If you have followed this blog for a while, you probably remember that Marlowe used to wear space buns every single day when she was three. It was just the easiest way to keep her hair out of her face and off her neck, especially in the summer months! But they looked so cute and, to be honest, I was envious! I like to do full space buns on myself from time to time (highly recommend them for a day at the beach or water park), but these mini ones are really fun for changing your hair up a little, but not fully committing. I love how they keep my hair out of my face in the front, but feel a little more special than just throwing my hair in a ponytail or bun. 
Check out the video below to see how I do it! All you need are a couple of hair elastics and several bobby pins for each side. I like to create a little wave in my hair for some texture when I do these Mini Space Buns! It's a great style for second-day hair.
Let me know if you have any questions!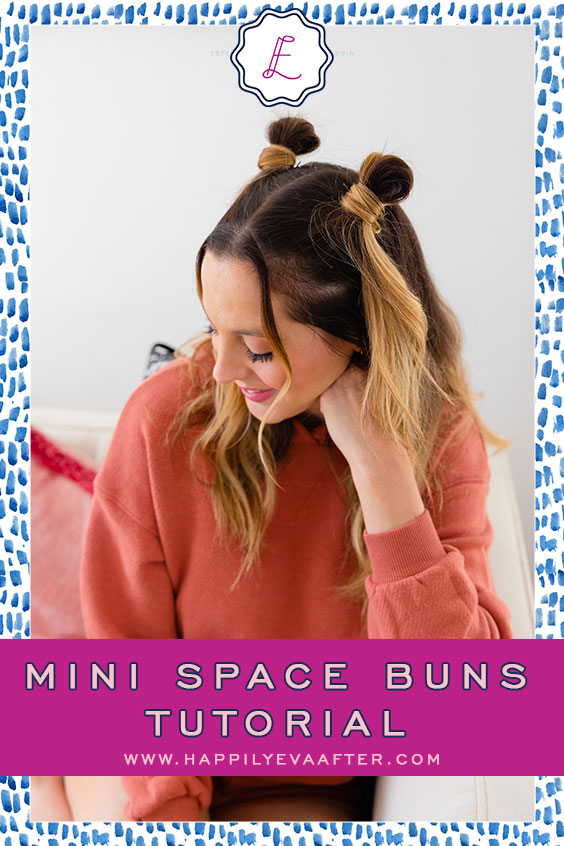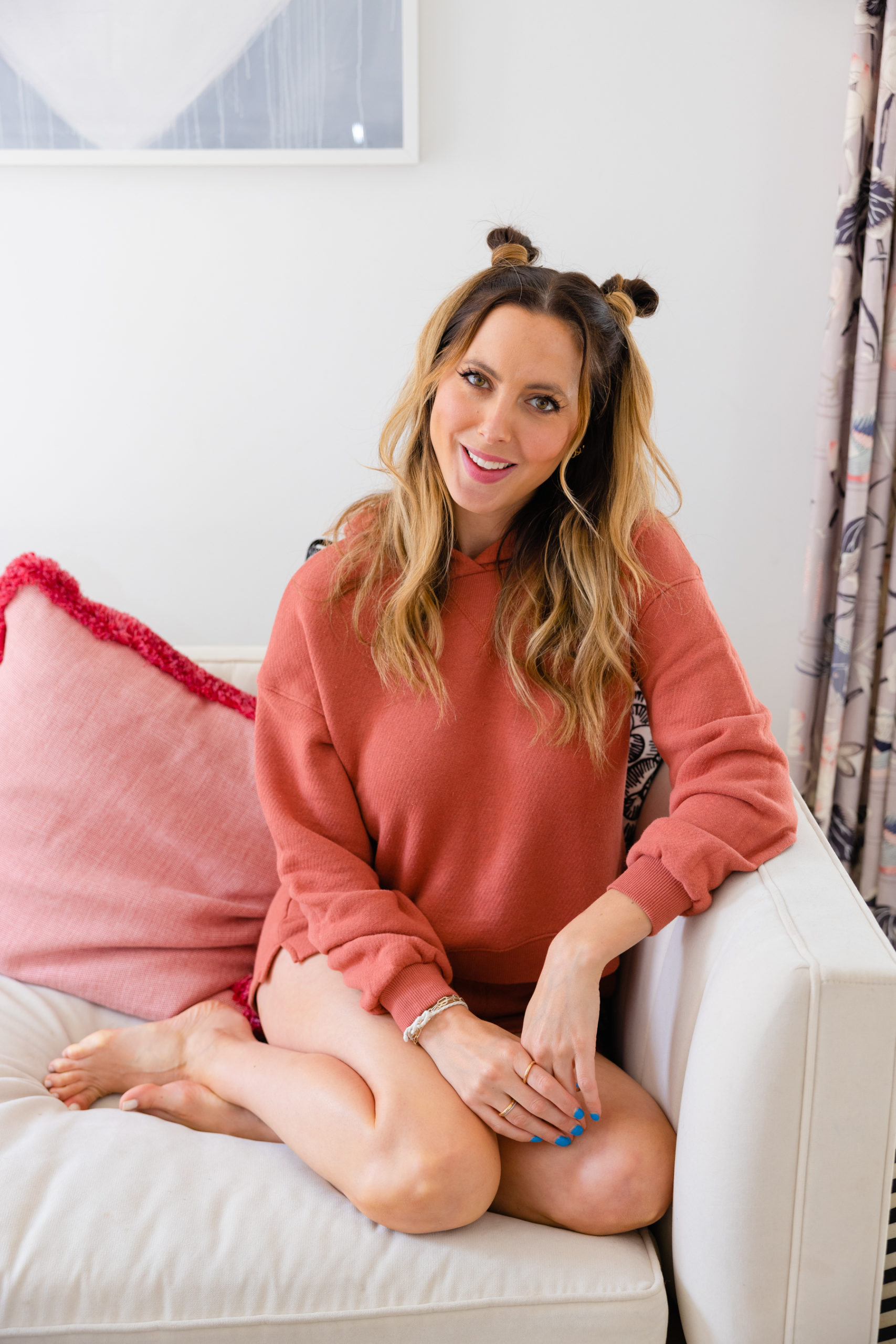 ---
Photographs by Julia Dags | Copyright © 2021 Happily Eva After, Inc. All Rights Reserved.