The following content may contain affiliate links. When you click and shop the links, we receive a commission.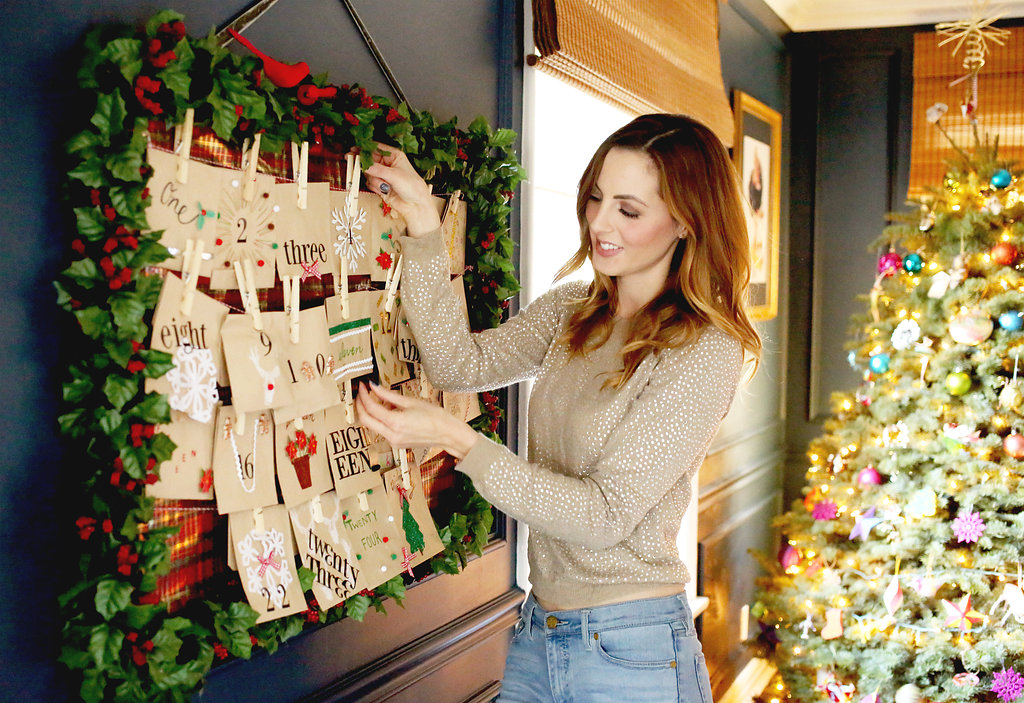 This blog post was originally published on December 17th, 2015.
UPDATE
With so much time planned at home this holiday season, I'm definitely planning to DIY my way through Christmas. I made this DIY Holiday Advent Calendar for Marlowe her very first Christmas and I loved how it turned out so much. I feel like my kids will enjoy making one, even more, this year, since they can actually participate in the crafting! I hope you enjoy it as well! Let me know if you have any questions about it in the comments below!
---
Today I thought I'd share with you guys how our family is counting down the days until Christmas for Marlowe:  My DIY Holiday Advent Calendar!  I have always loved Advent Calendars, but I wanted to come up with one that Marlowe and I could decorate together, and that could be hung on the wall (Those ornament trees or little numerical villages are great, but I have a toddler.  Nothing that can be pushed or pulled down, please!) With just a quick trip to the craft store, and a bit of imagination, we made a Holiday Advent Calendar that I can't wait to use for years to come!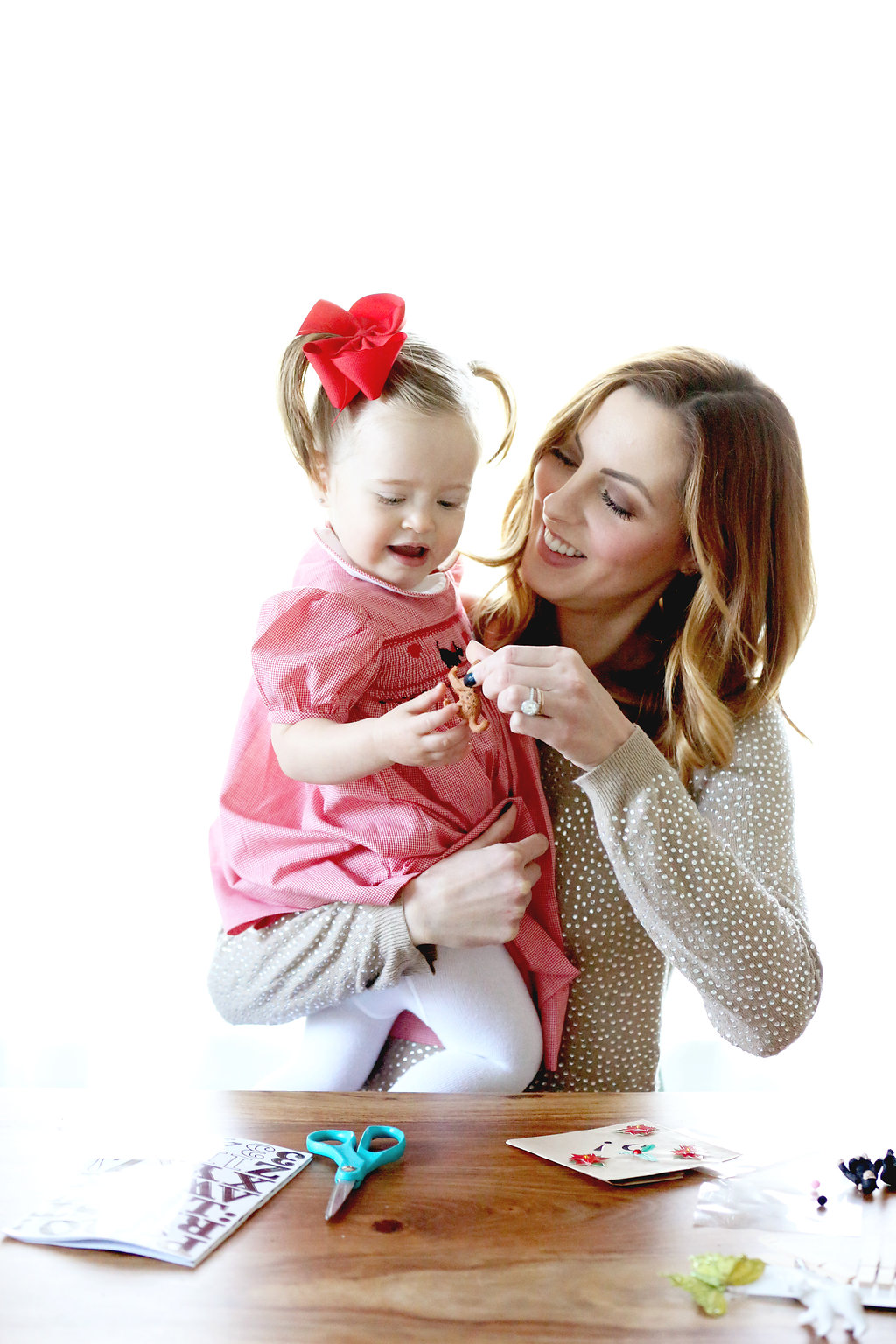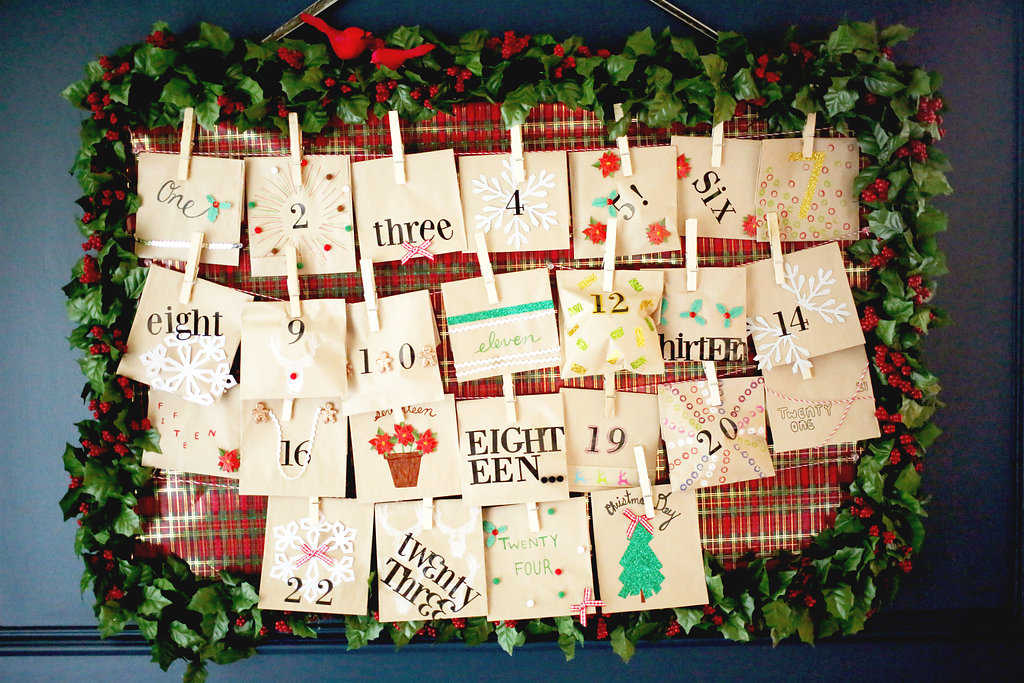 Materials…
1 large rectangular corkboard
festive wrapping paper
Treats for the countdown bags! (ornaments, figurines, candy, etc)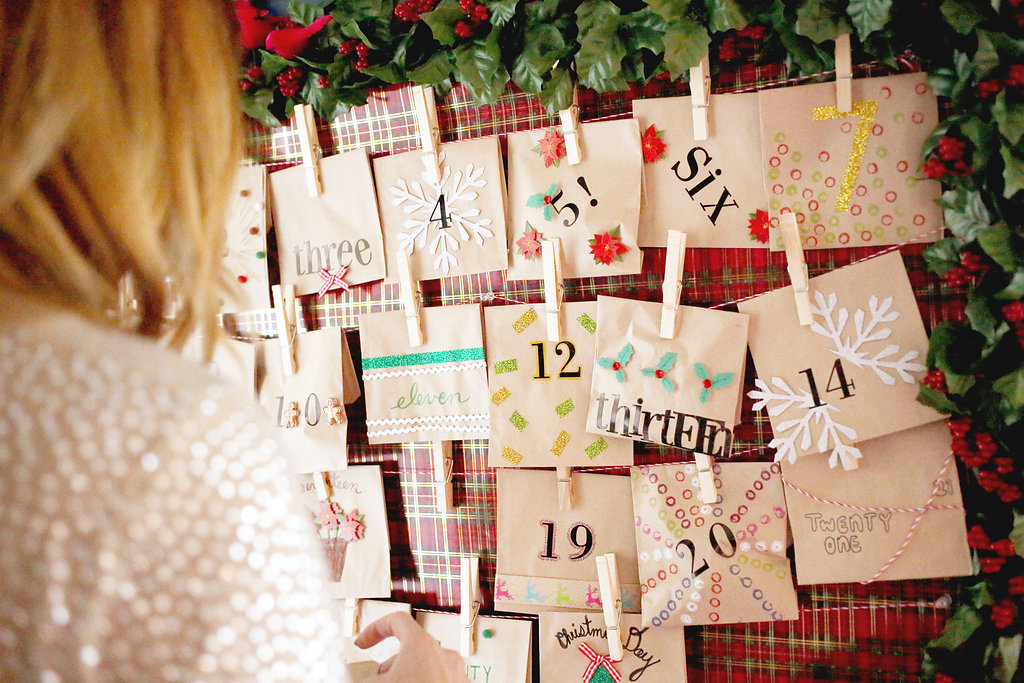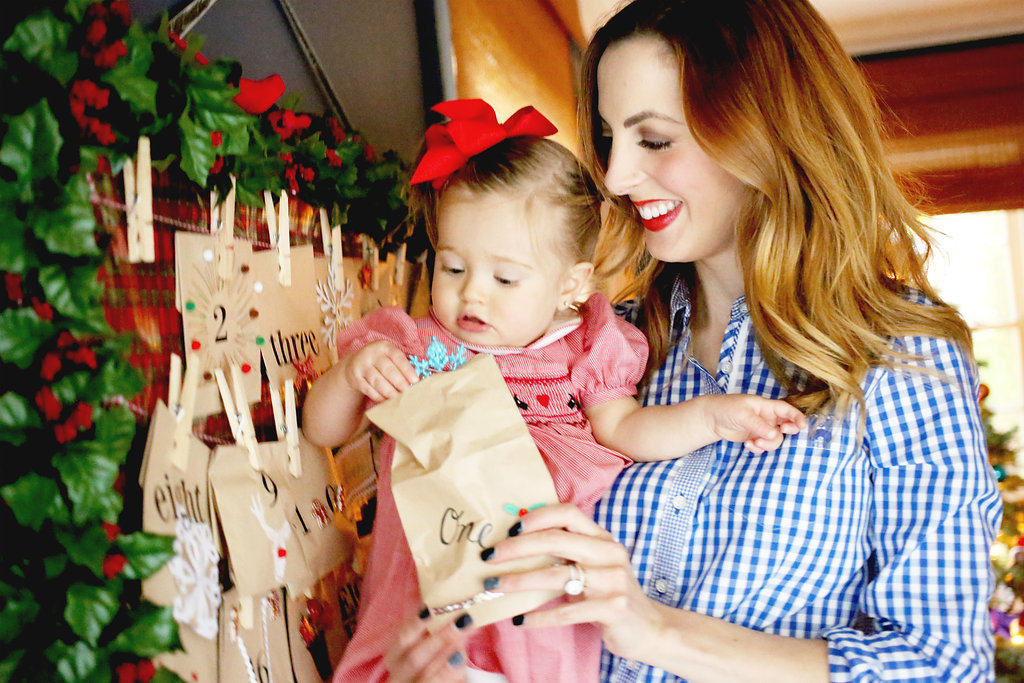 Directions…
Start with your corkboard: Cover it in your festive wrapping paper as if you are wrapping a present.  Make sure there aren't any seams on the cork "front" visible.
Use the hot glue gun to glue the garlands around the perimeter of the corkboard.  Add a festive little figurine or two! I glued two little red cardinals on the top ledge of the board.
Now, decorate your treat bags! Make sure you line them up as you're making them to spread out the stickers, decorations, etc so that there aren't groupings of the same looking stickers in one place and that the decorated bags look good as a cohesive whole.
Now, hang the string! Figure out how many rows you will need for your size corkboard, and secure lines of string across the board using thumbtacks.  The foliage around the rim will hide the tacks.  Place them as close to the frame of the corkboard as possible, and then wrap the string so it is very tight and taut.  I used three lines of bakers twine wrapped into one for extra strength.
Hang up your Advent Countdown Bags in order! Secure each one on the "line" with a clothespin. I love the natural wood look of bare clothespins but you can always paint them to match your festive paper, or use washi tape to cover the wood!
Let the Countdown Begin!
Do you guys make your own advent calendars? What do you put inside? Marlowe was very happy with the days so far that have included CANDY.  Hahaha.
Shop the post…

Photographs by Nina Suh for Love And Lemonade Photography | Happily Eva After, Inc. © 2020 All Rights Reserved