The following content may contain affiliate links. When you click and shop the links, we receive a commission.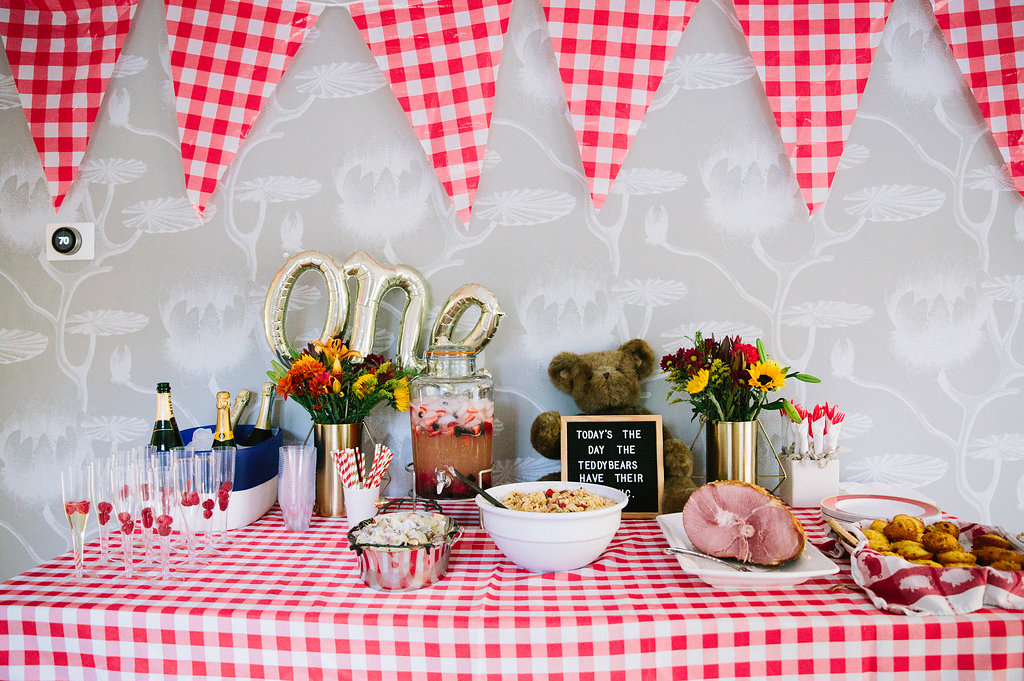 In case you missed it last week, our sweet baby boy turned the big ONE! I had tons of thoughts and emotions running through my head, and wanted to make sure I planned a really special and fun party for our very last Martino baby! Major has always been the snuggliest and sweetest little guy, and I've often referred to him as our little teddy bear– I thought it would be fun to have a Teddy Bear Picnic themed birthday party for him! The weather here in Connecticut has been gorgeous recently, so I figured if it held out we could have an indoor/outdoor flow right here in our home.  I wanted to keep it small, especially since we were going to have the celebration on Major's actual birthday– which happened to fall on a weekday.  We had to make sure to have the party in the evening so guests could attend after work! We wanted to keep it small, with just a few family members and family friends– but of course knowing me I still went all out.  It's not every day that your final baby turns One! Cue all the tears…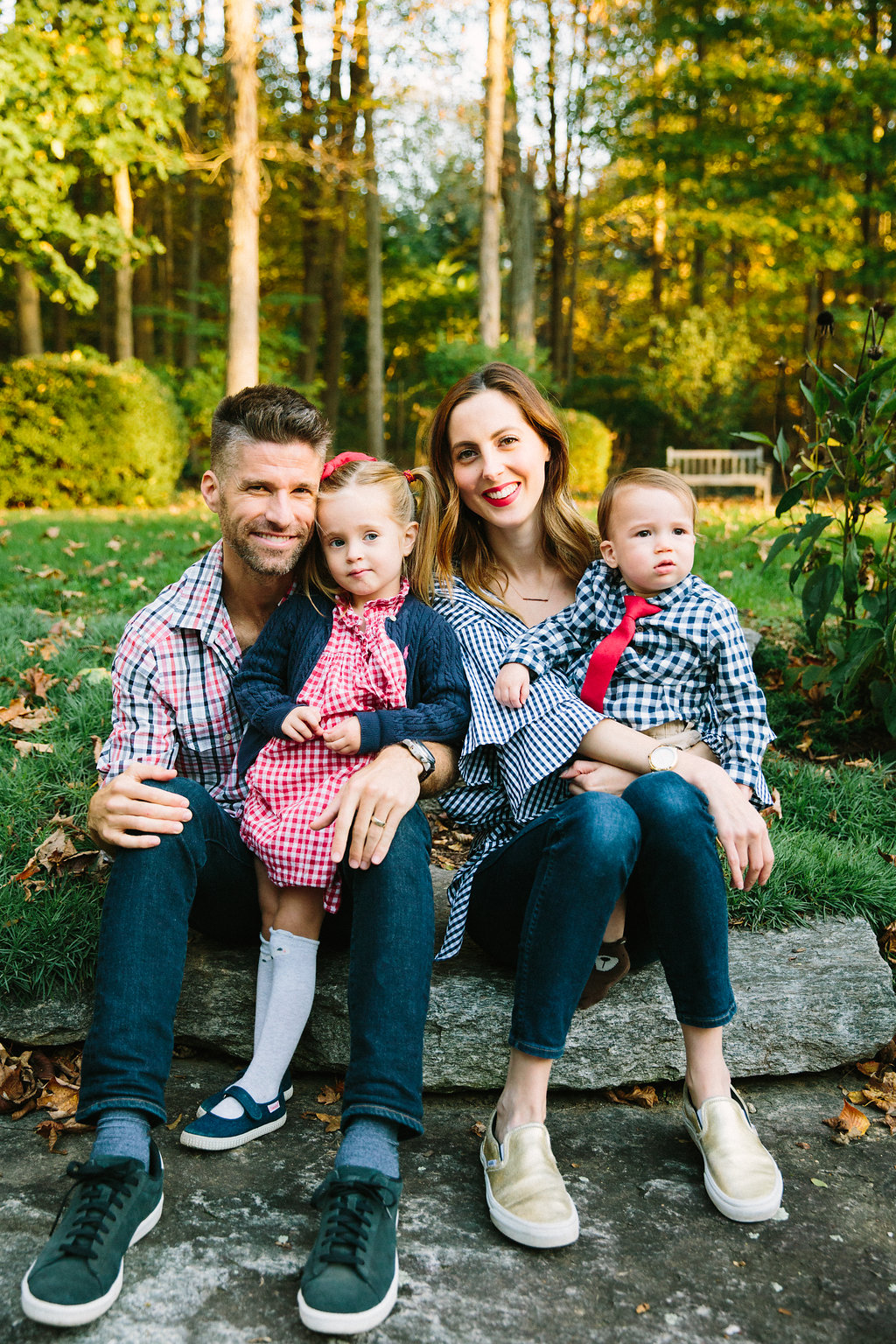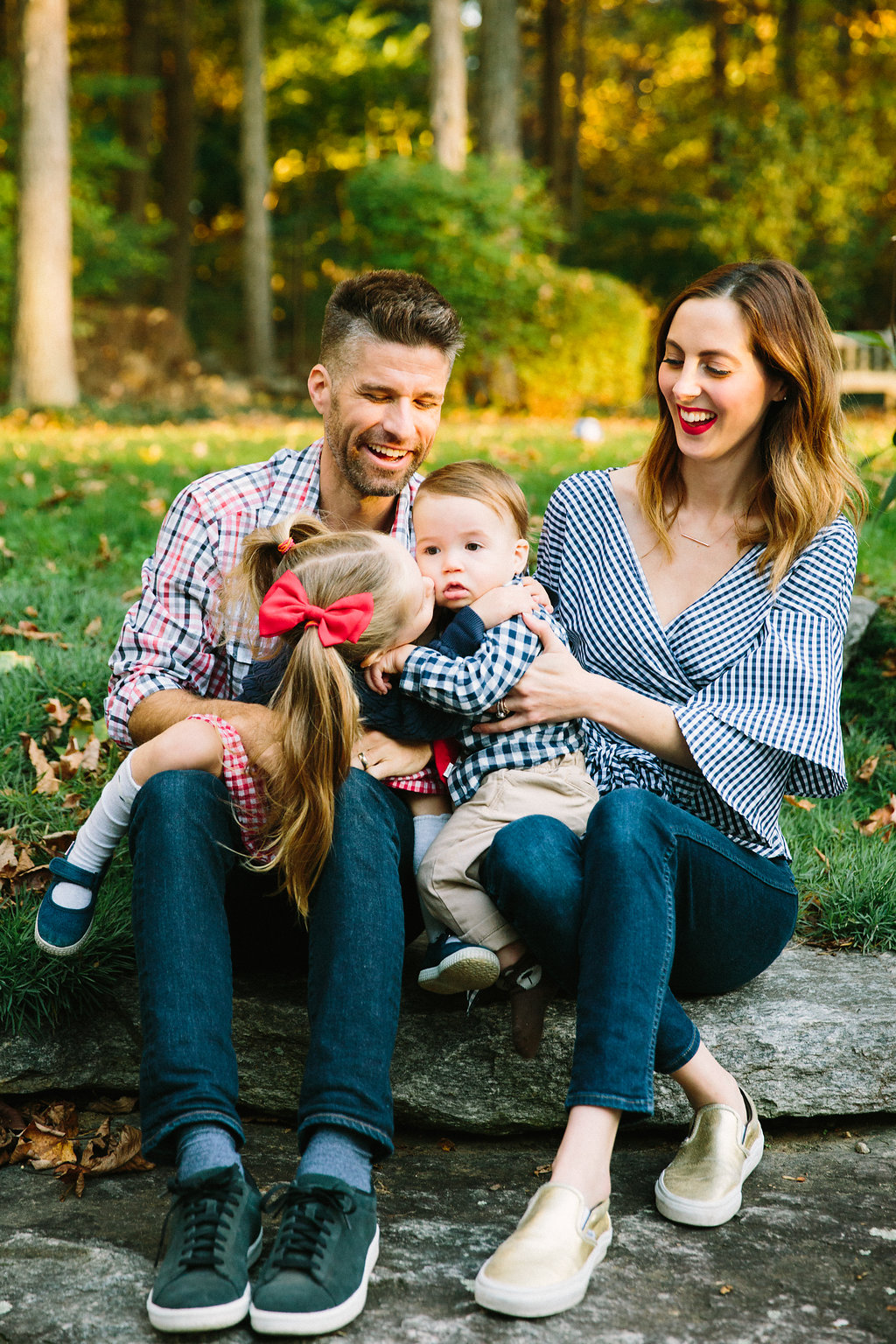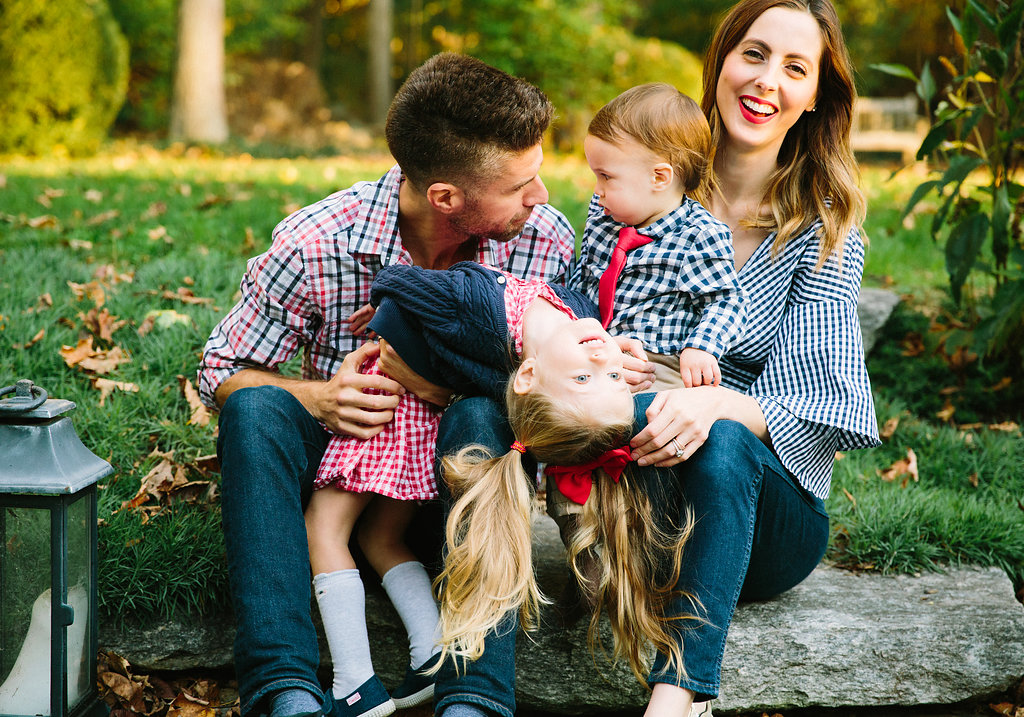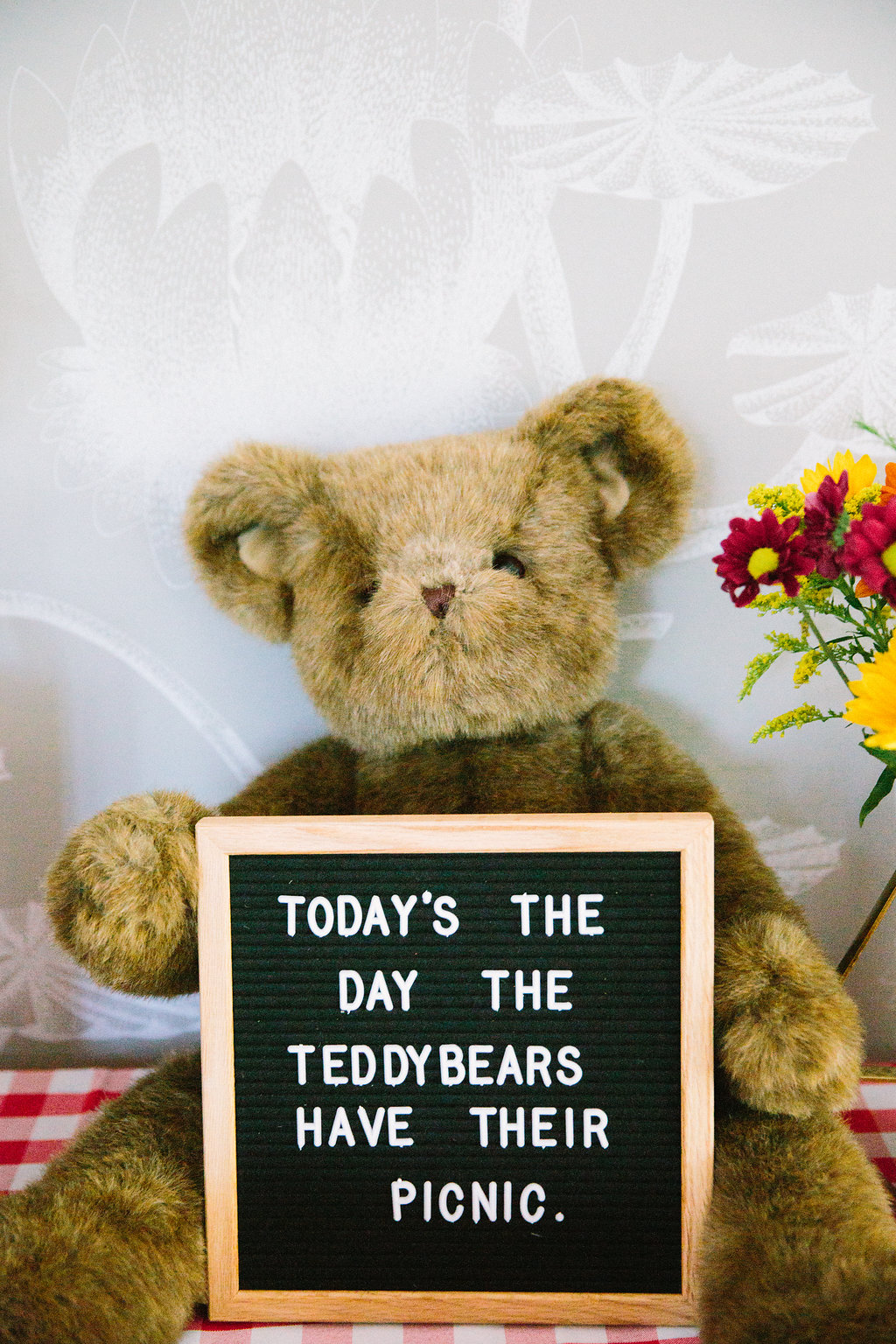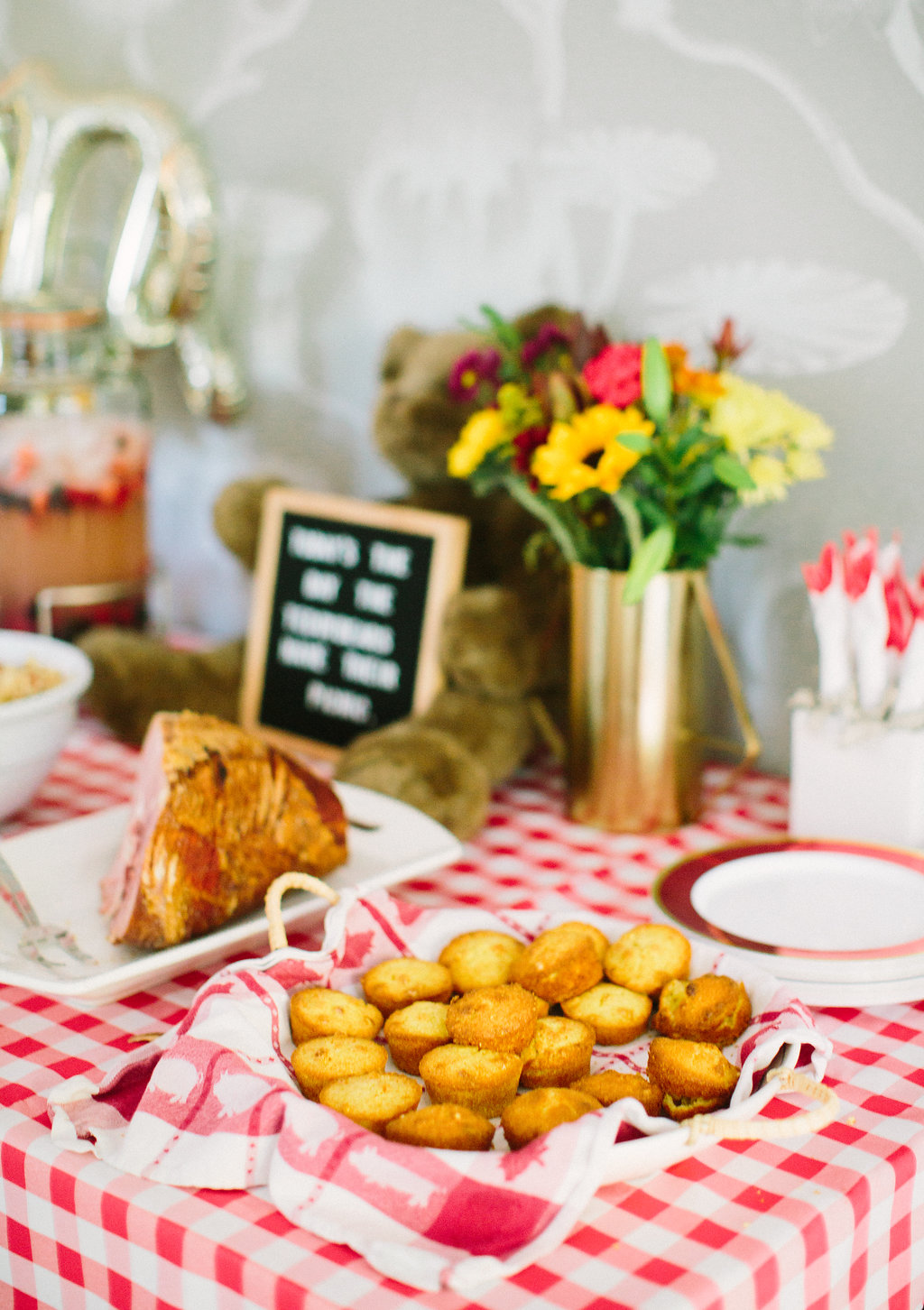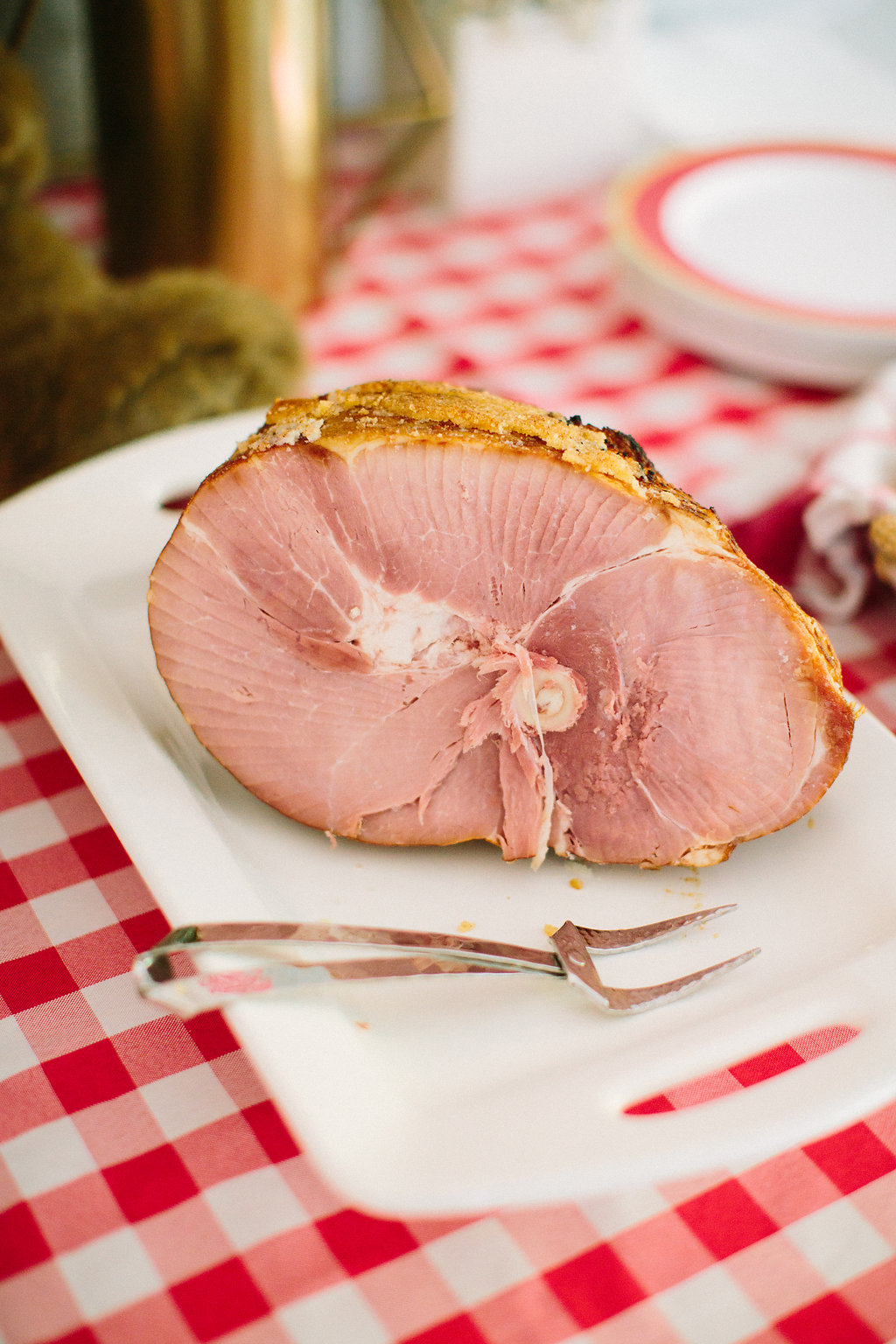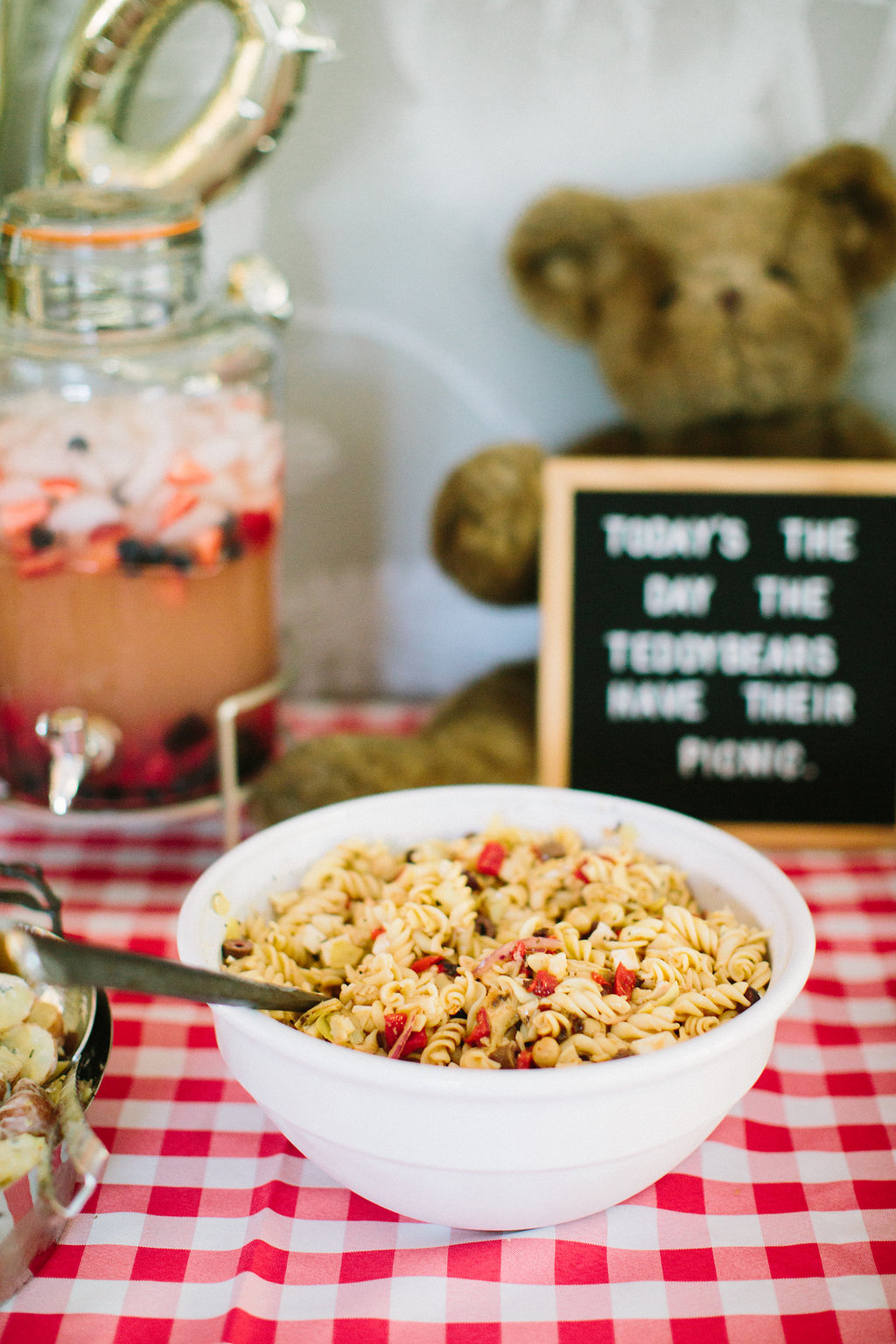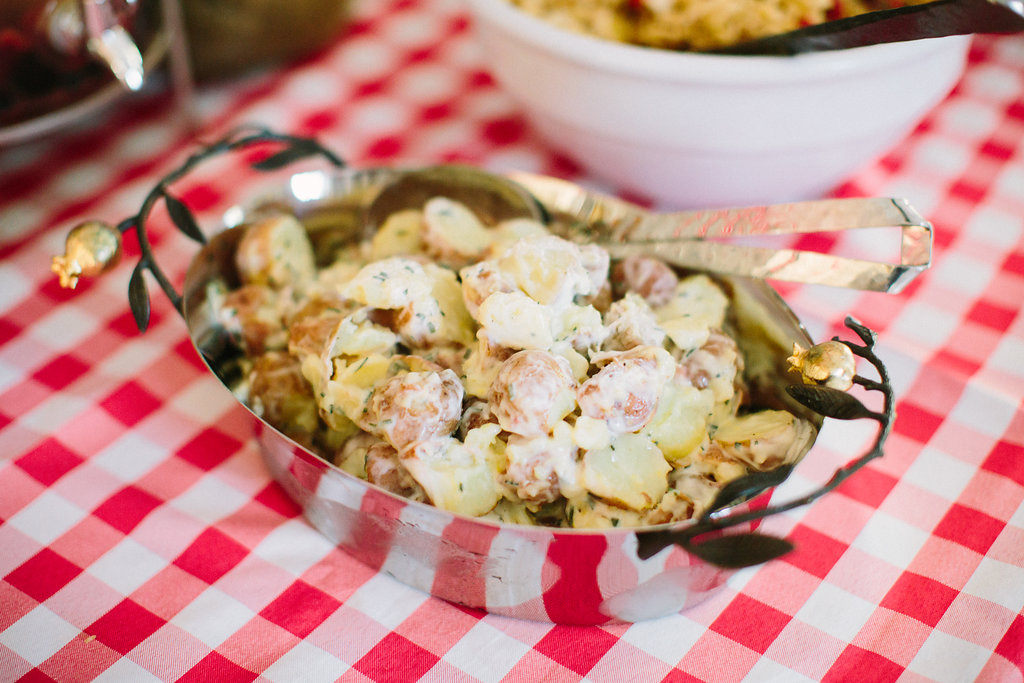 I wanted to play up the teddy bear picnic theme by utilizing a lot of red and white check and gingham with offsets of gold, and serving classic picnic food– and champagne of course!  You have to break out the bubbly for the first birthday party! I also wanted to offer a few fun desserts, and a beautiful and simple smash cake for Major.  Our little family unit even wore coordinating tops to go with the gingham theme. Marlowe wore a dress that had been mine when I was her age! I'm still so obsessed with the top I got especially for the party and will definitely wear it again– I loved the ruffles and wrap bow detail! Also as you'll notice in these pictures, the joys of throwing a party at your home is that you can keep your slippers on until the last minute when guests actually start walking through the door– Ha! I should have just kept them on the entire time.  You live and you learn LOL.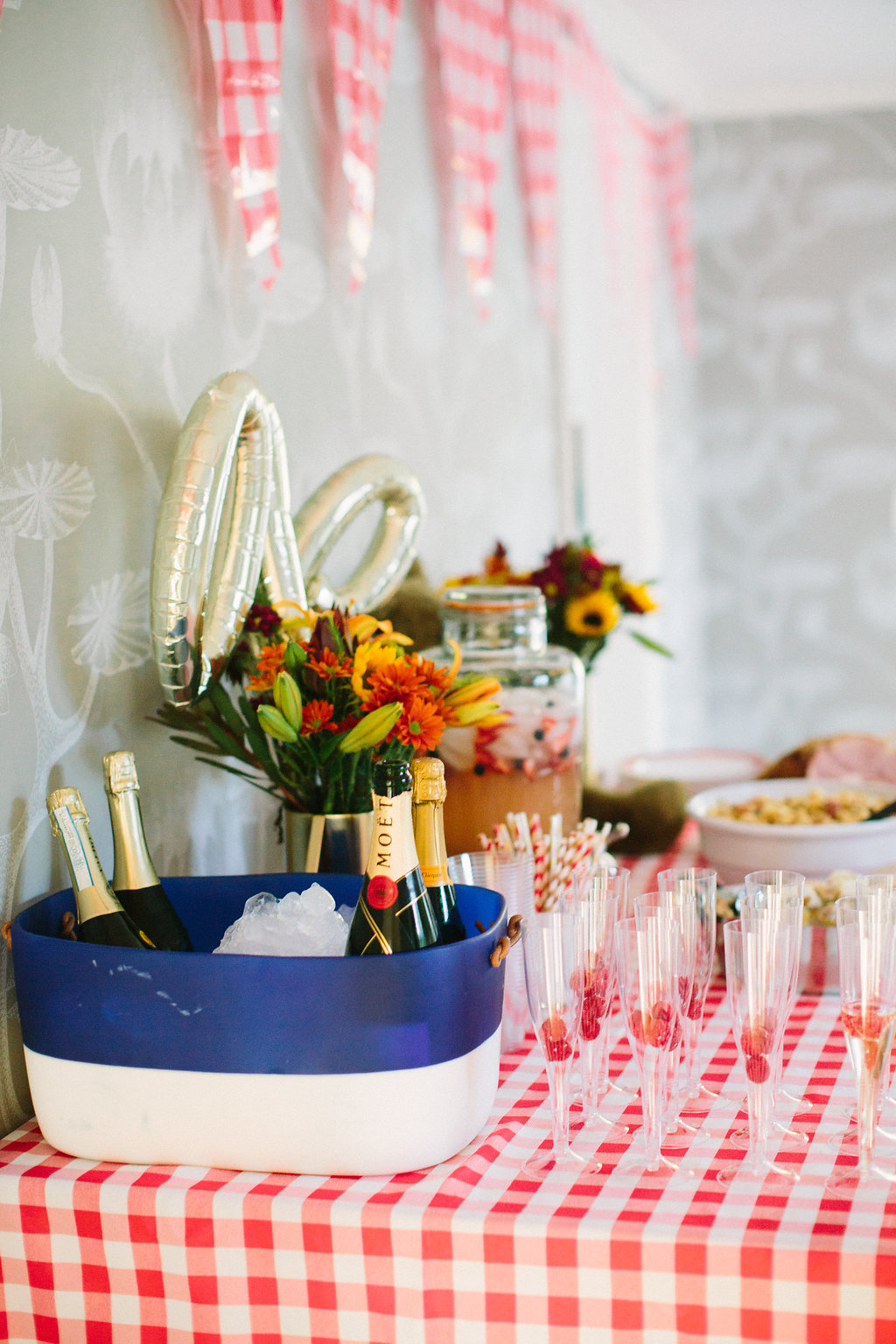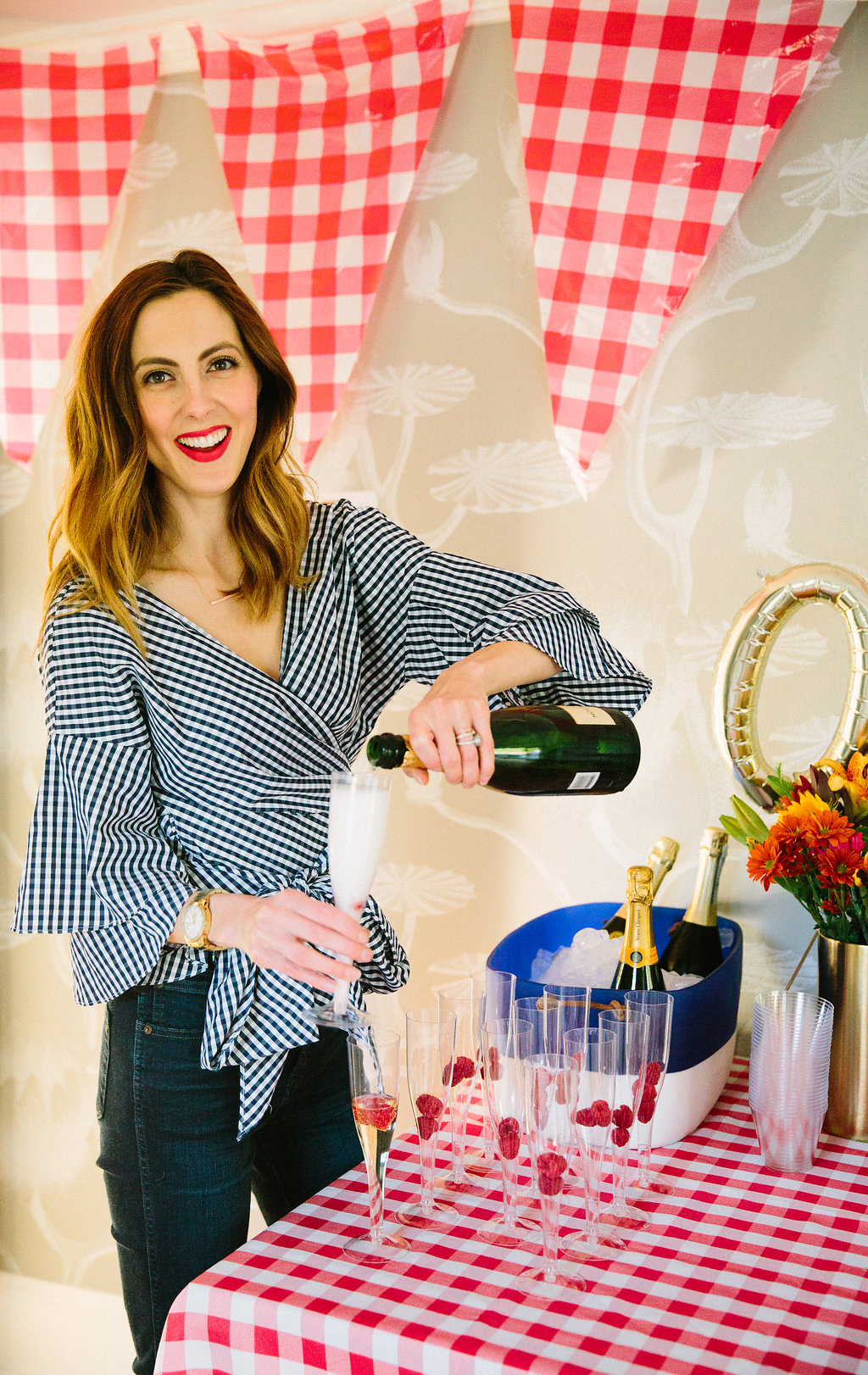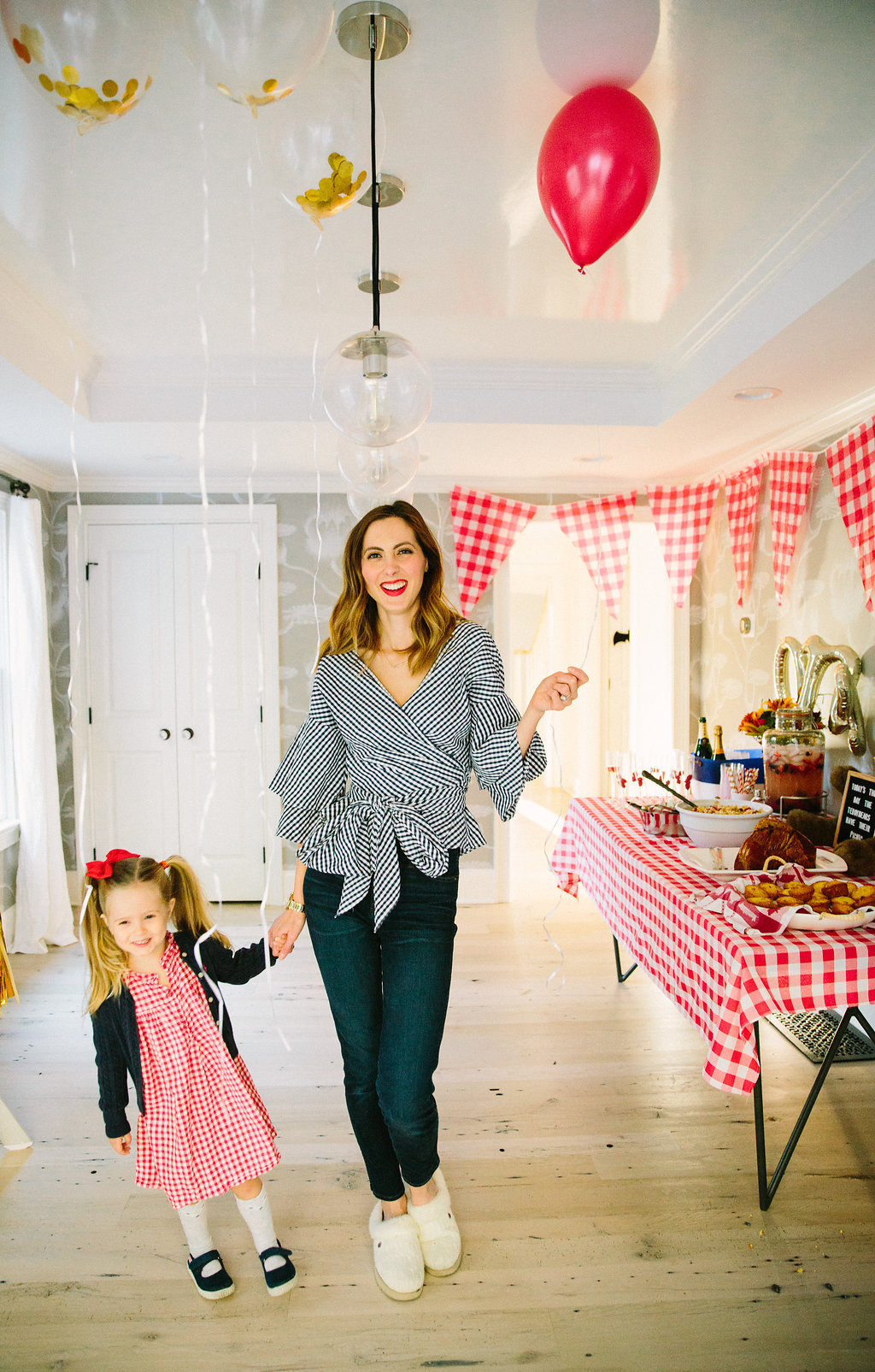 I made most of the food myself (cornbread muffins, italian pasta salad, lemon & chive new potato salad) but I gave a little nod to my own childhood by ordering a Honeybaked ham! We grew up eating them for most special occasions, especially around the holidays– and since slices of honeybaked ham went so well with my picnic theme I couldn't resist! Besides champagne cocktails, I served a mixed berry lemonade that kids of all ages could enjoy. For dessert we had teddy bear cupcakes, chocolate truffles, and chocolate covered almonds, and a little birthday cake.  I made the flag bunting on it myself with some pretty craft paper and bakers twine.  Everyone was sent home with a special custom cookie from The Painted Cookie to commemorate the day!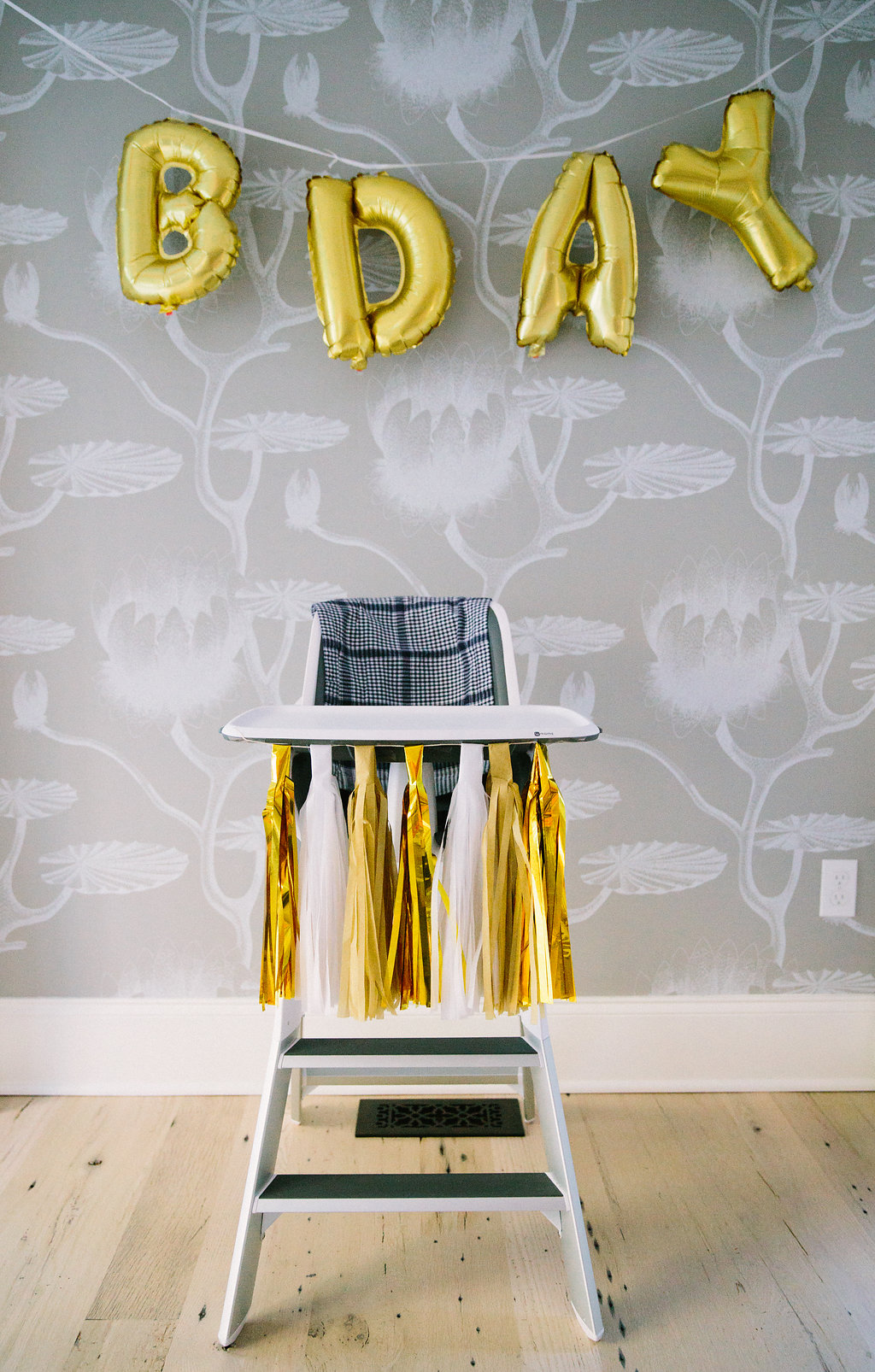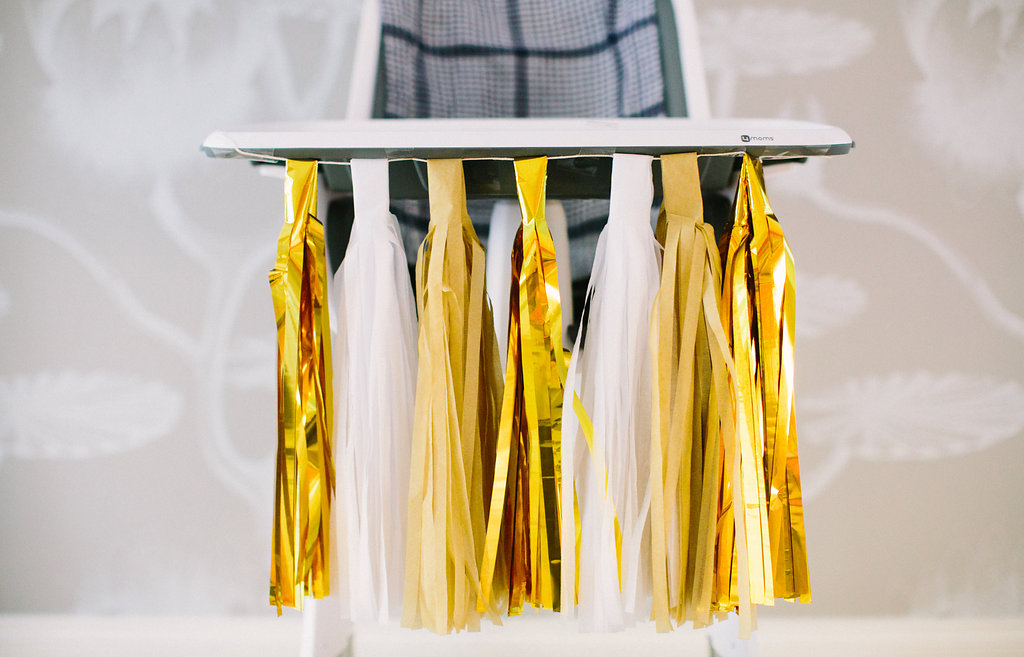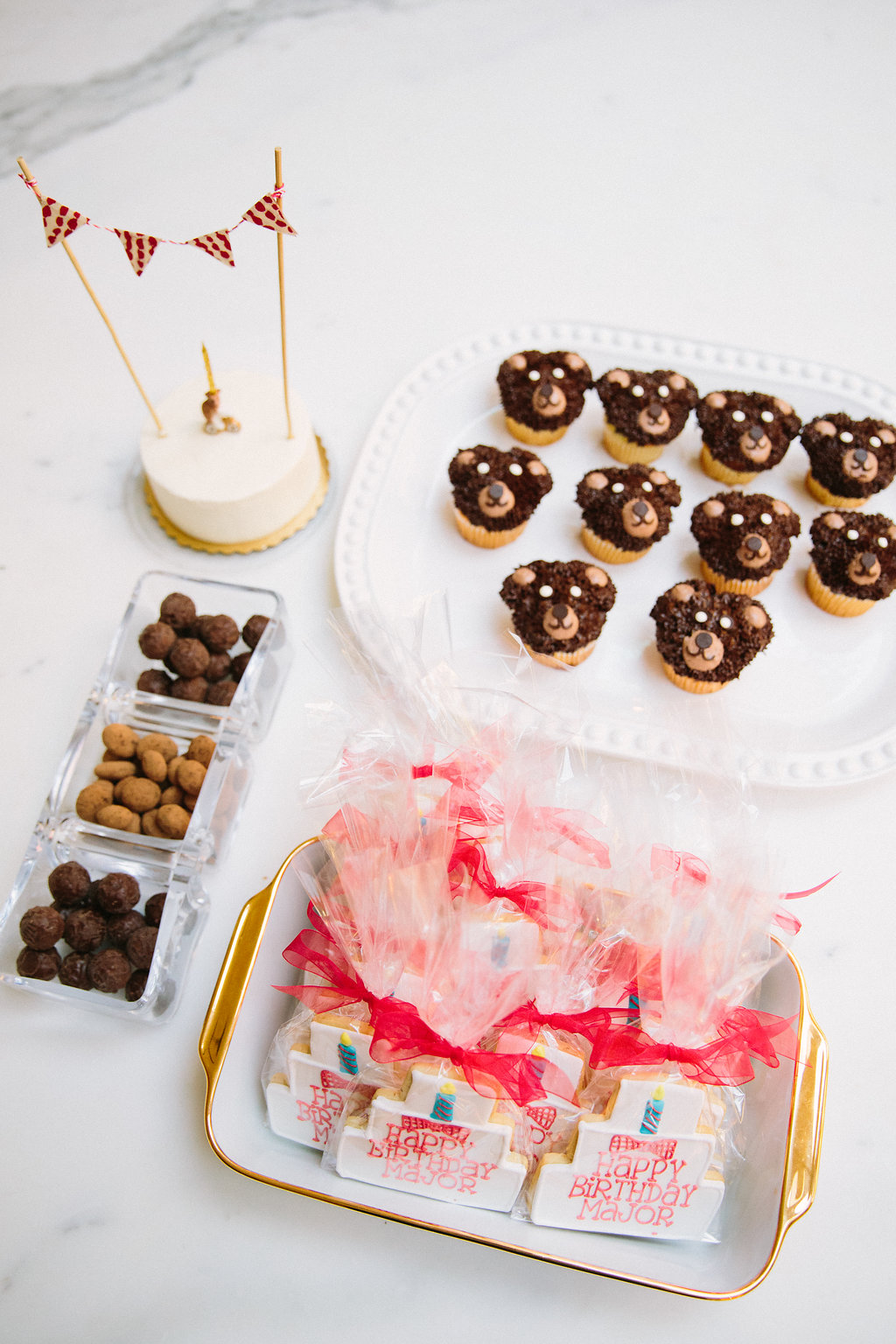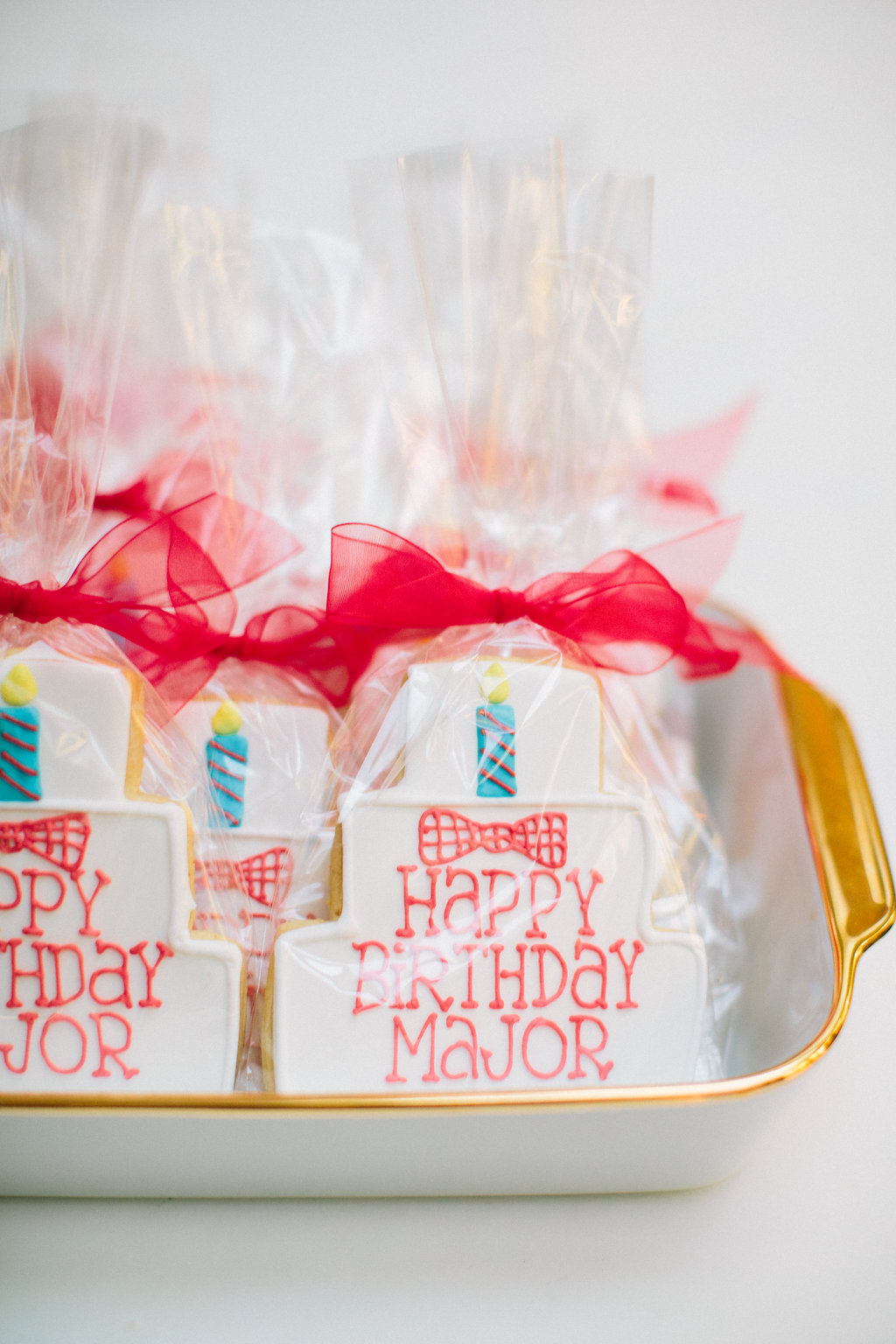 It was so nice to clink our champagne glasses, eat some simple and delicious food, and hang around our backyard with a few of our nearest and dearest.  The party was short and sweet, but it meant so much to us as a family.  I could tell that Marlowe was so proud of her little brother, and she totally took the reins when it came to helping Major explore his first cake! It's hilarious to me how different children are when it comes to their smash cakes! Major just kind of smiled and laughed and inspected it.  Then I told Lowie she could give him a taste of the icing so he knew it was edible and yummy! LOL. She gave him some and he said "Mmmm!" but then he just kind of sat there, happy and looking back at everyone.  Just the chillest little guy.  He couldn't even be bothered to smash his cake!! Ha! In the end we cut it up and gave it to some of the other kids, and Major went back to crawling around in the yard and visiting with everyone.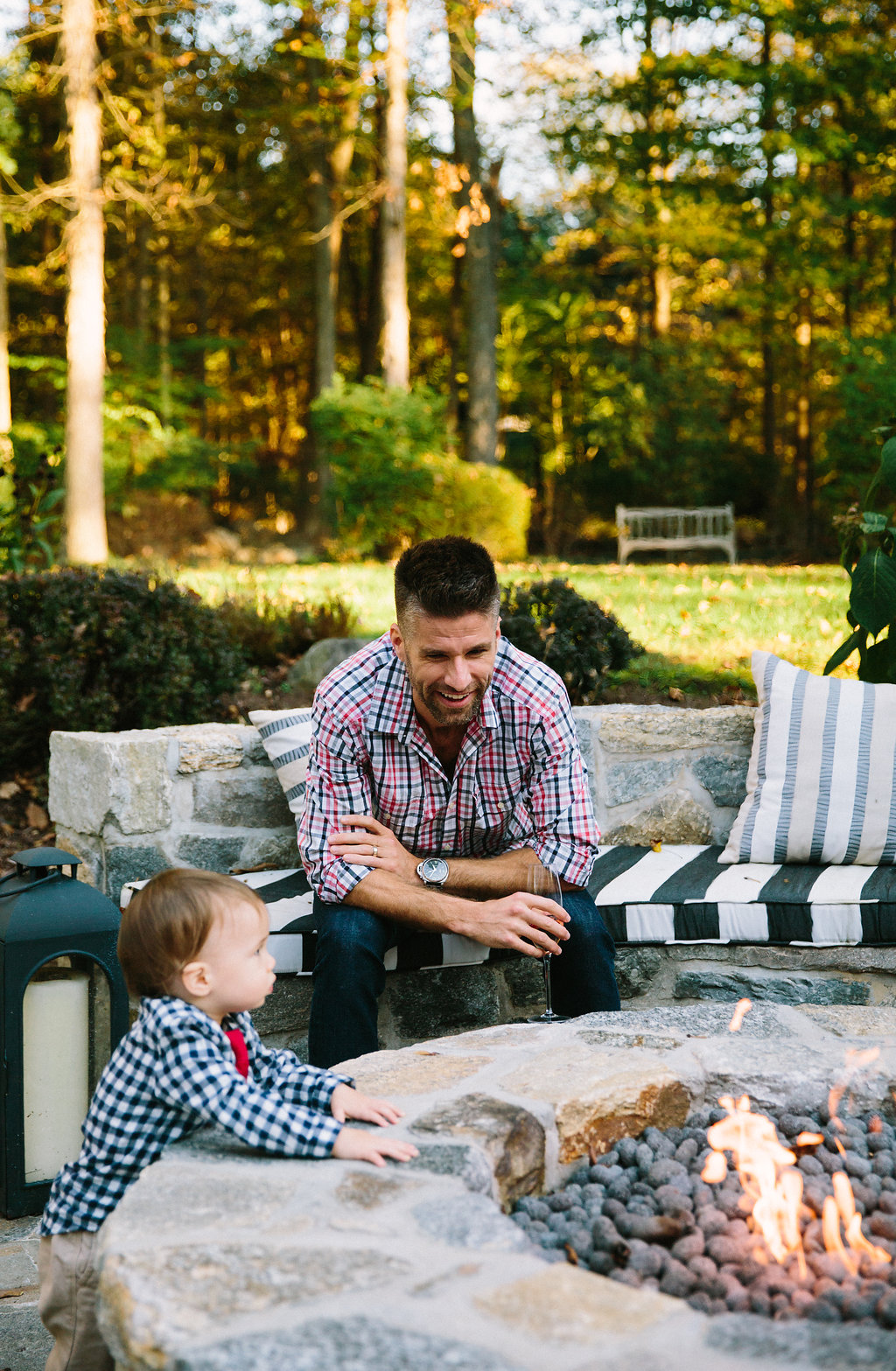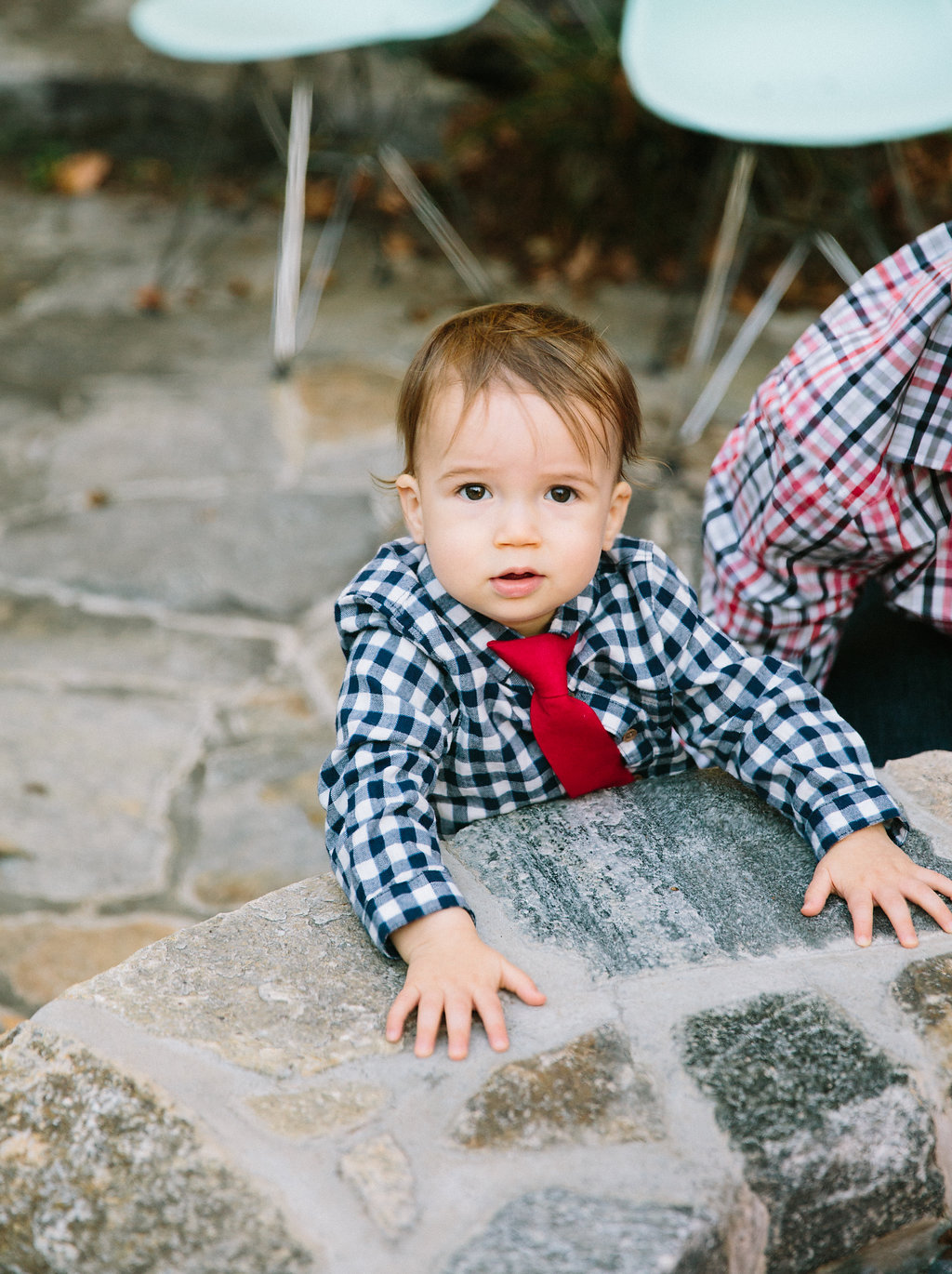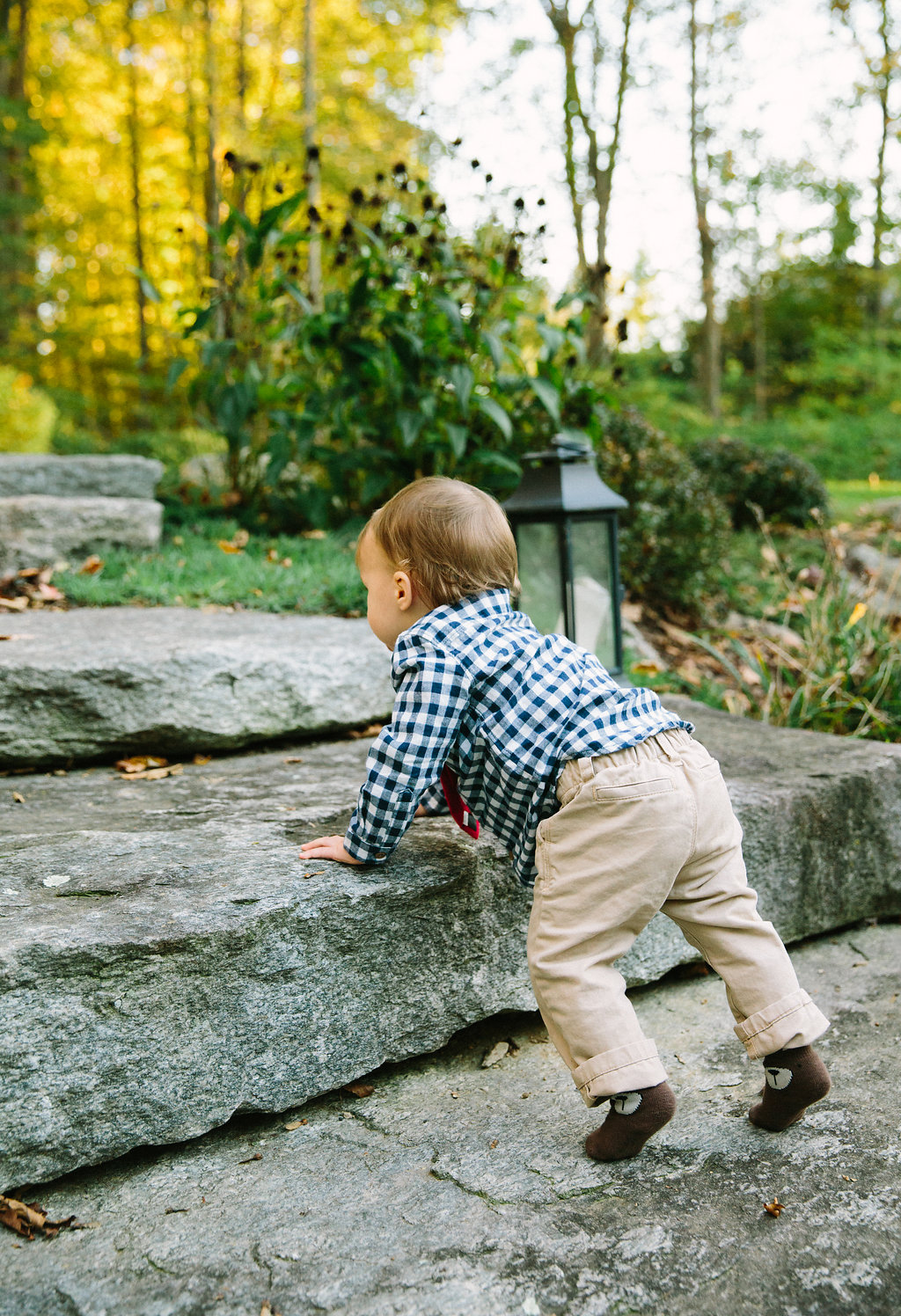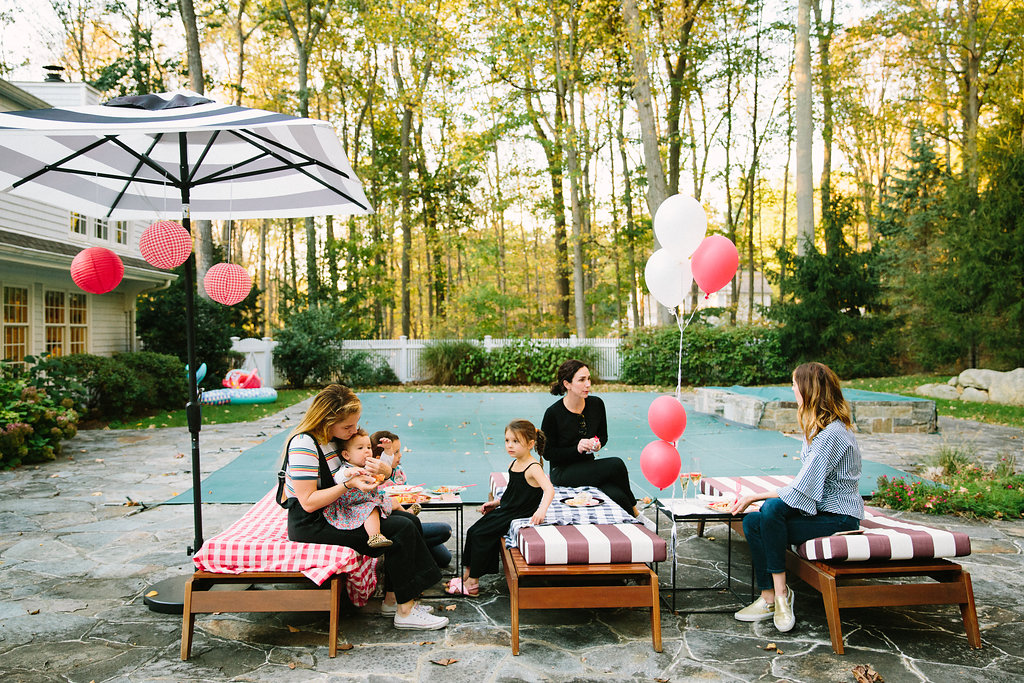 I'm emotional even thinking that our last first birthday party is complete– but it really did remind me how far we've come and how strong a community both of my kids have around them.  On to the next chapter of life as a family!
P.S.- The Lemon & Chive New Potato salad is a recipe of mine that I make all the time and absolutely love.  If you'd like the recipe, make sure you're signed up for my Newsletter! It comes out every Friday and will include this yummy recipe tomorrow!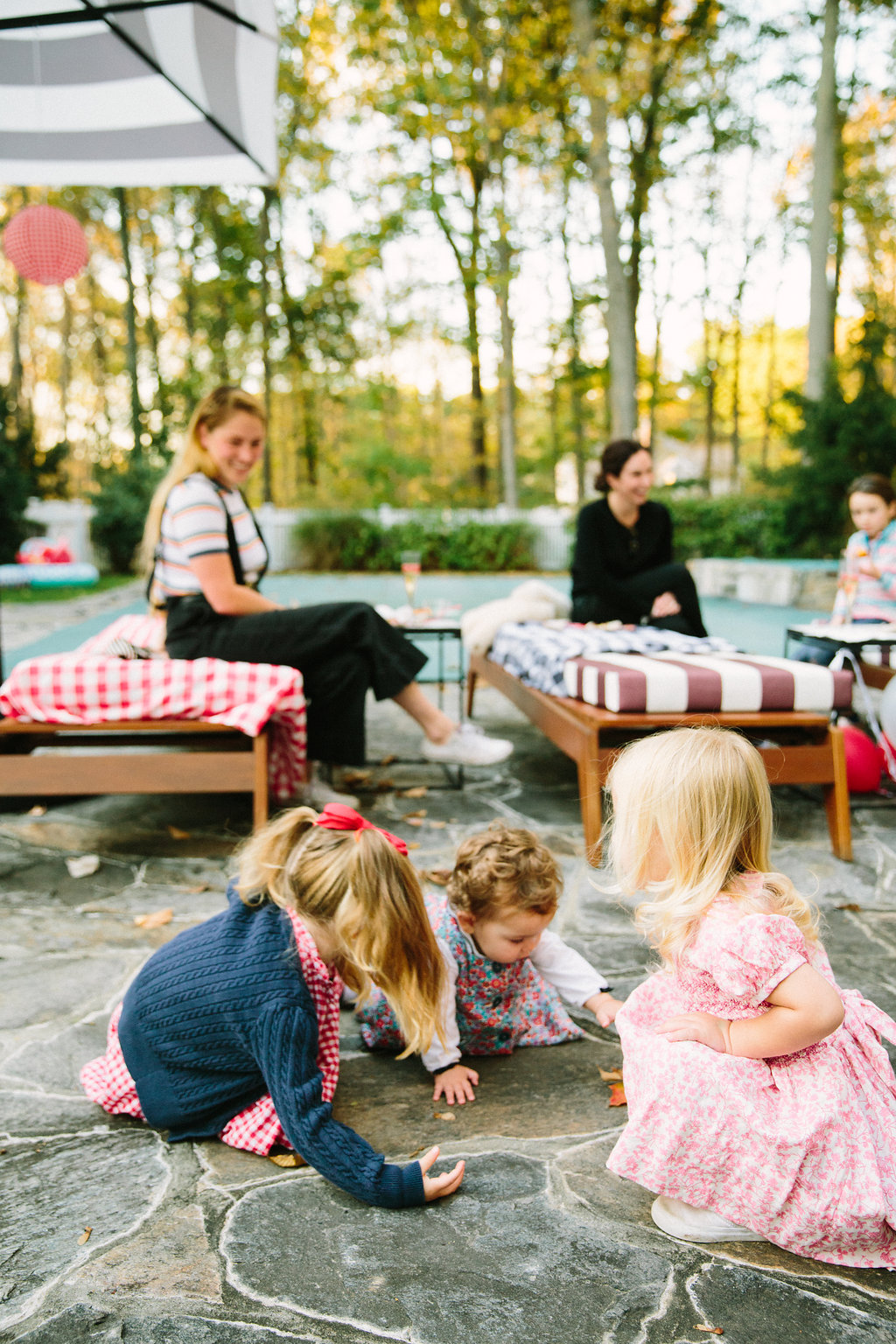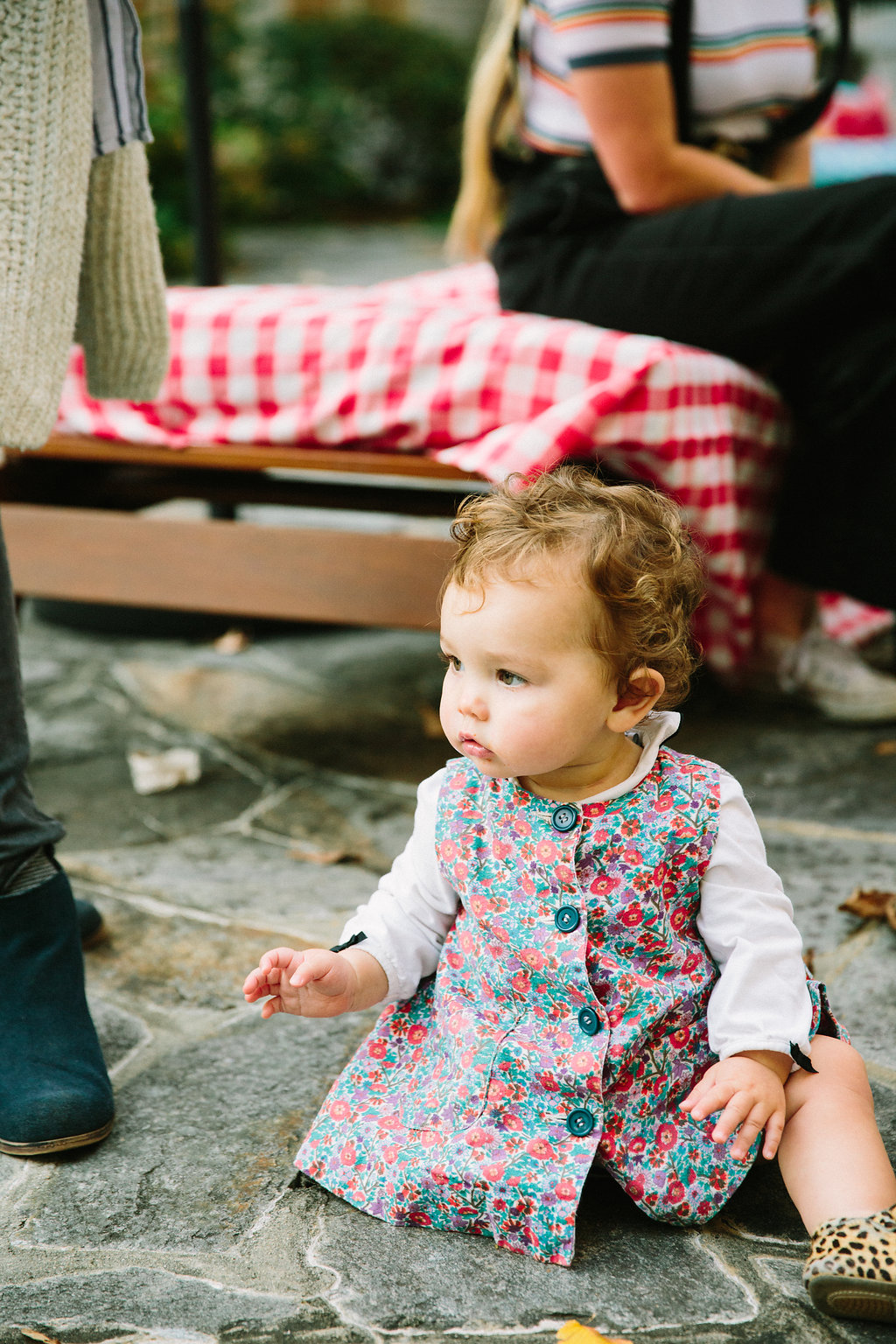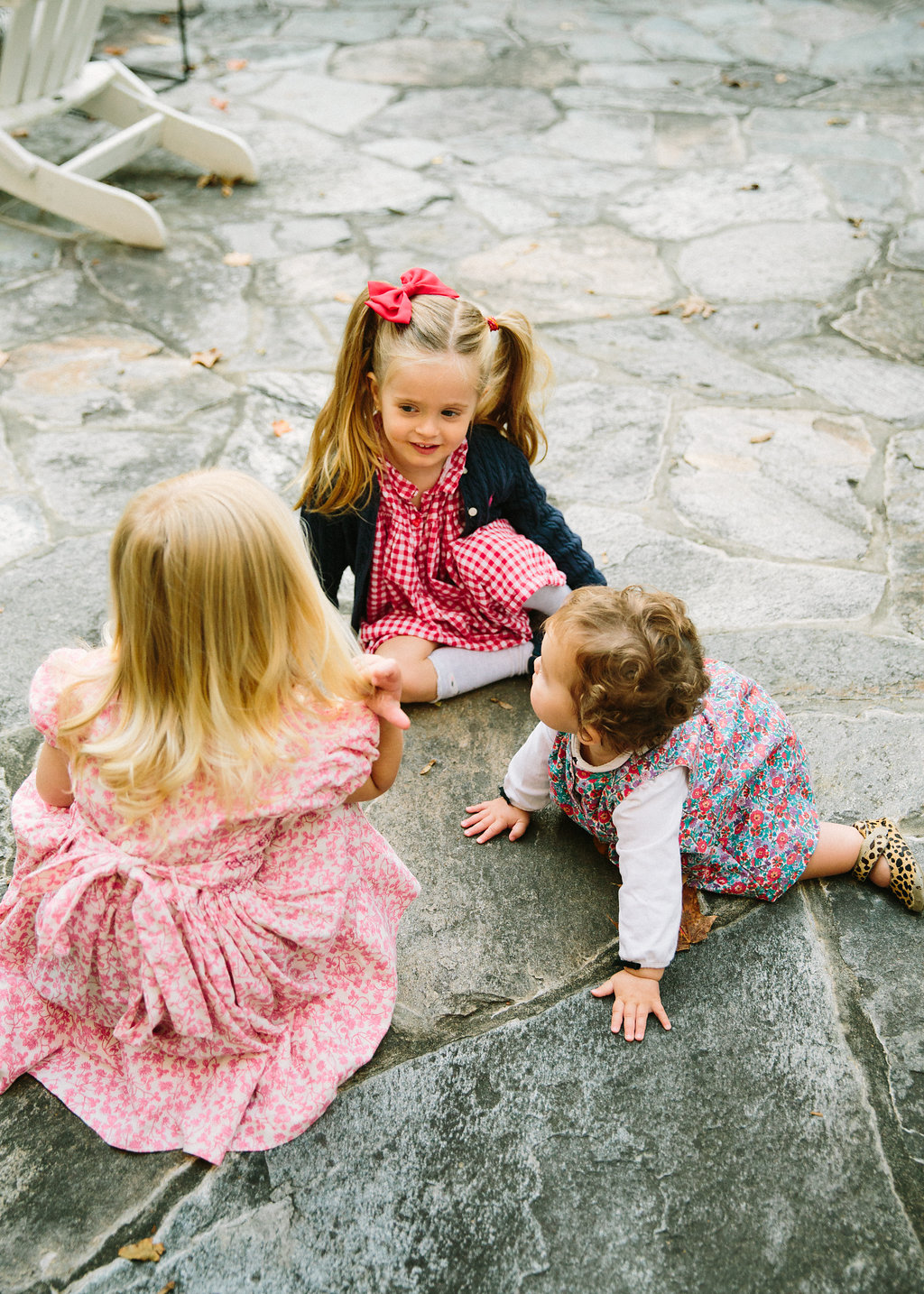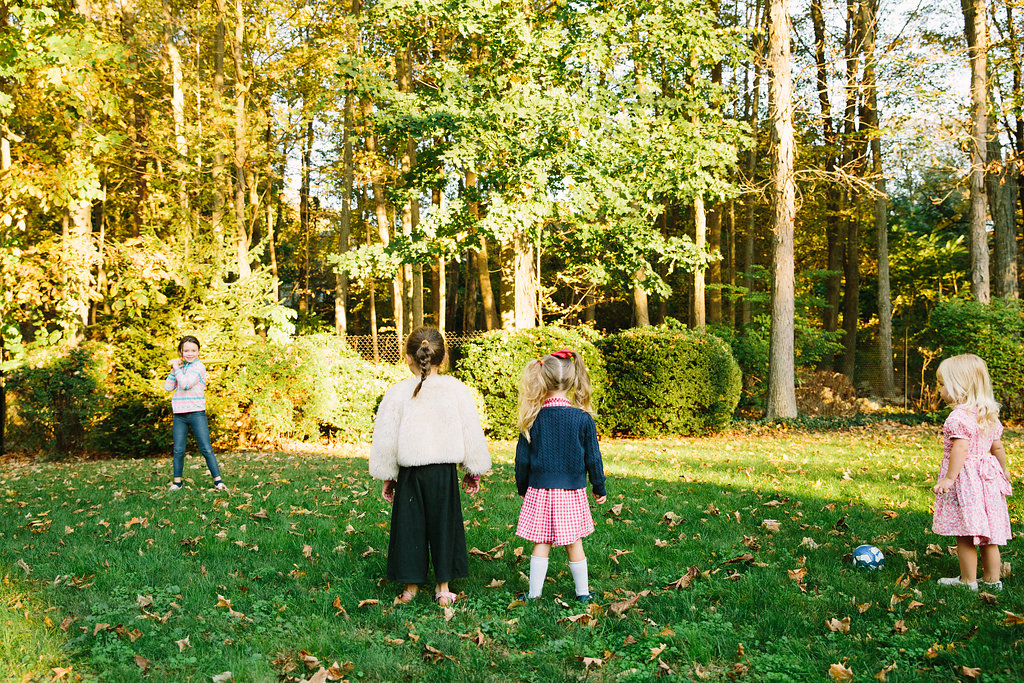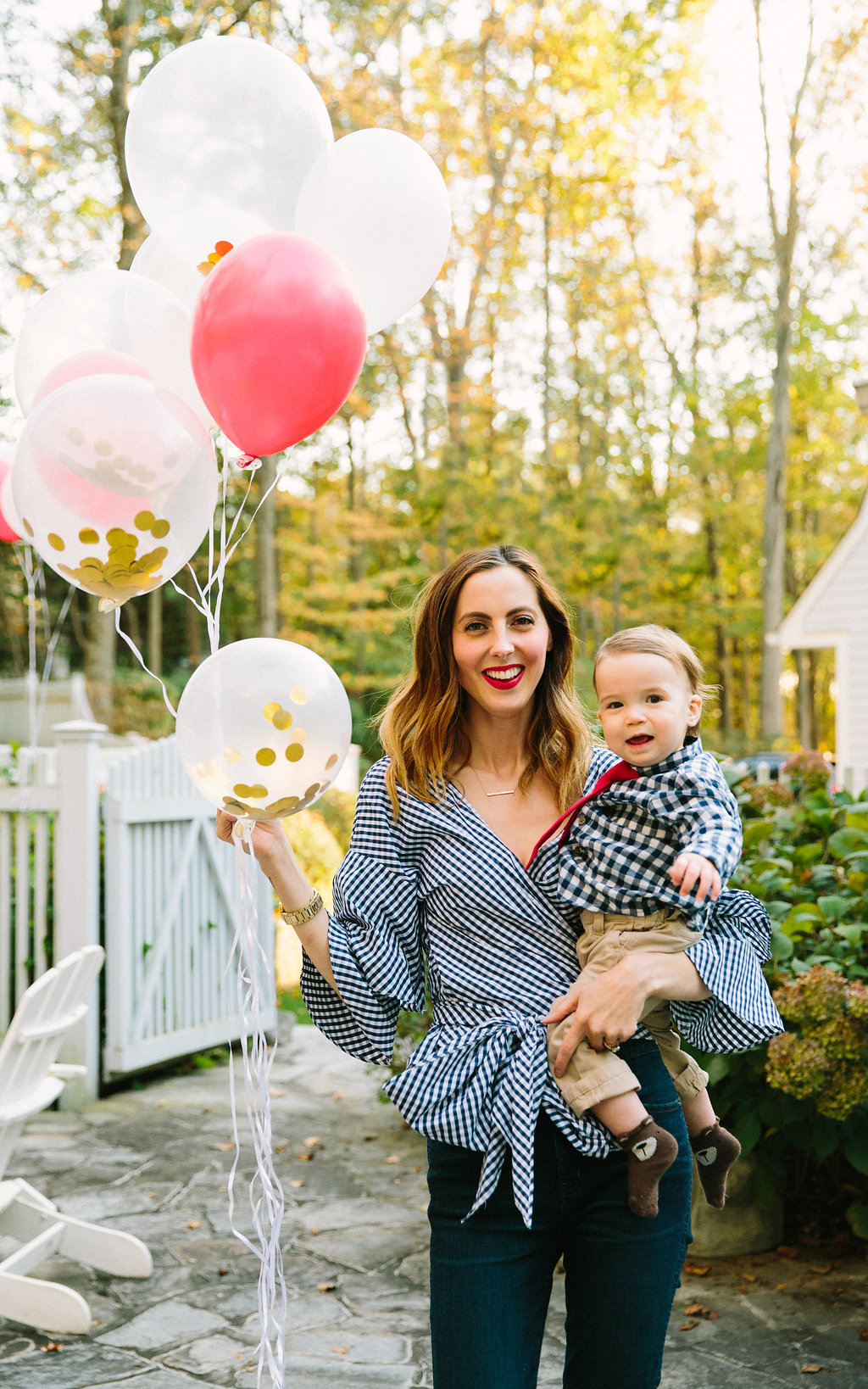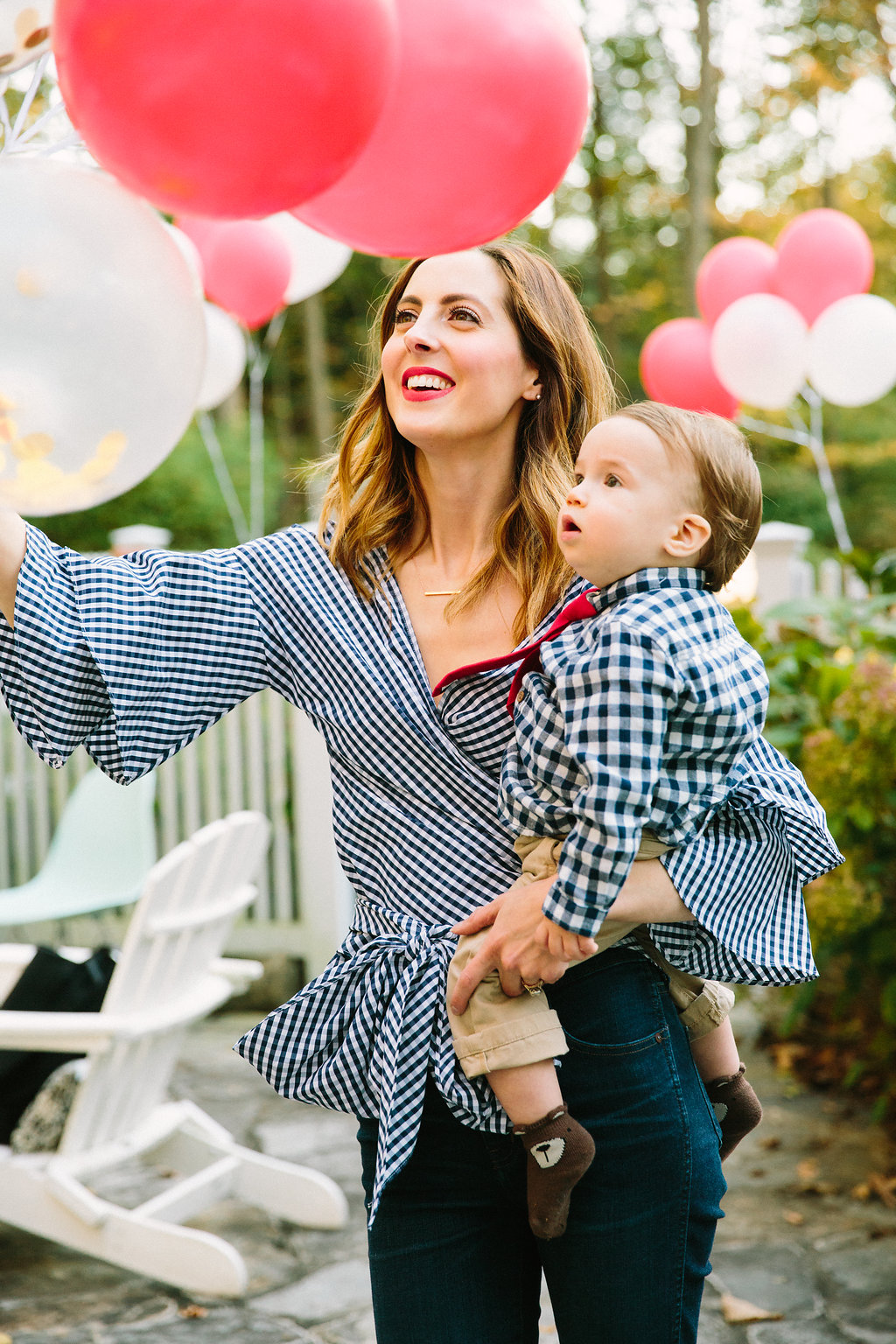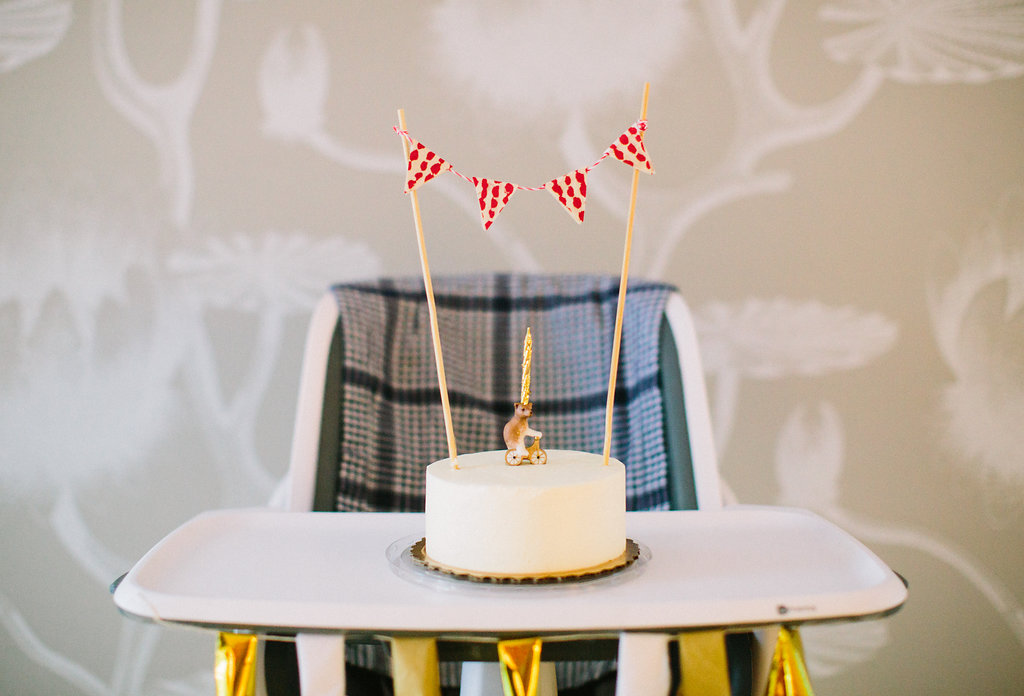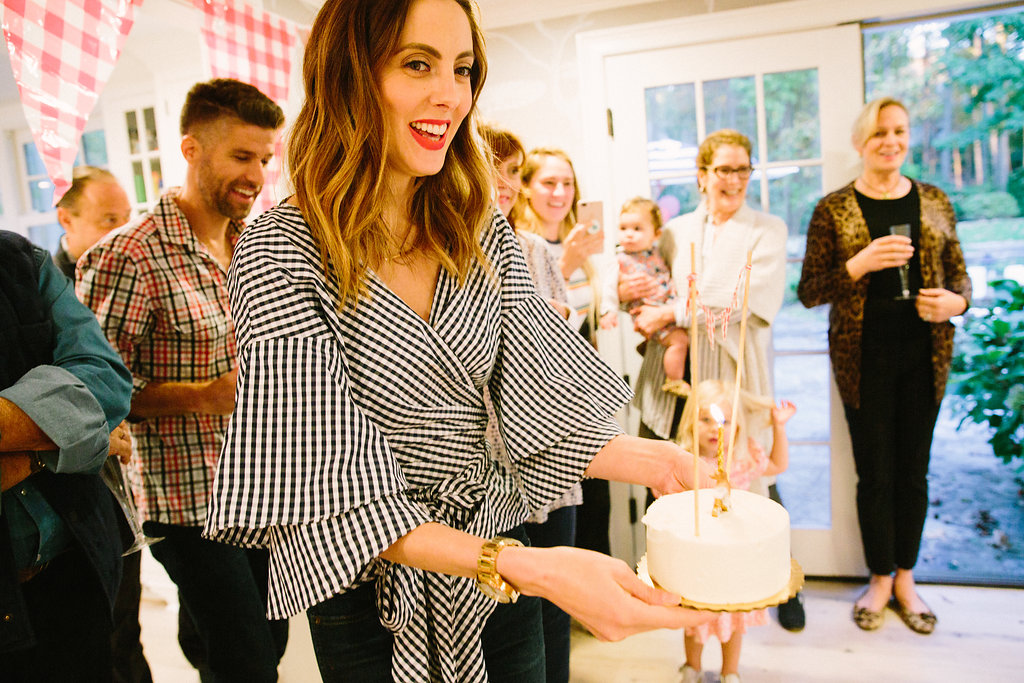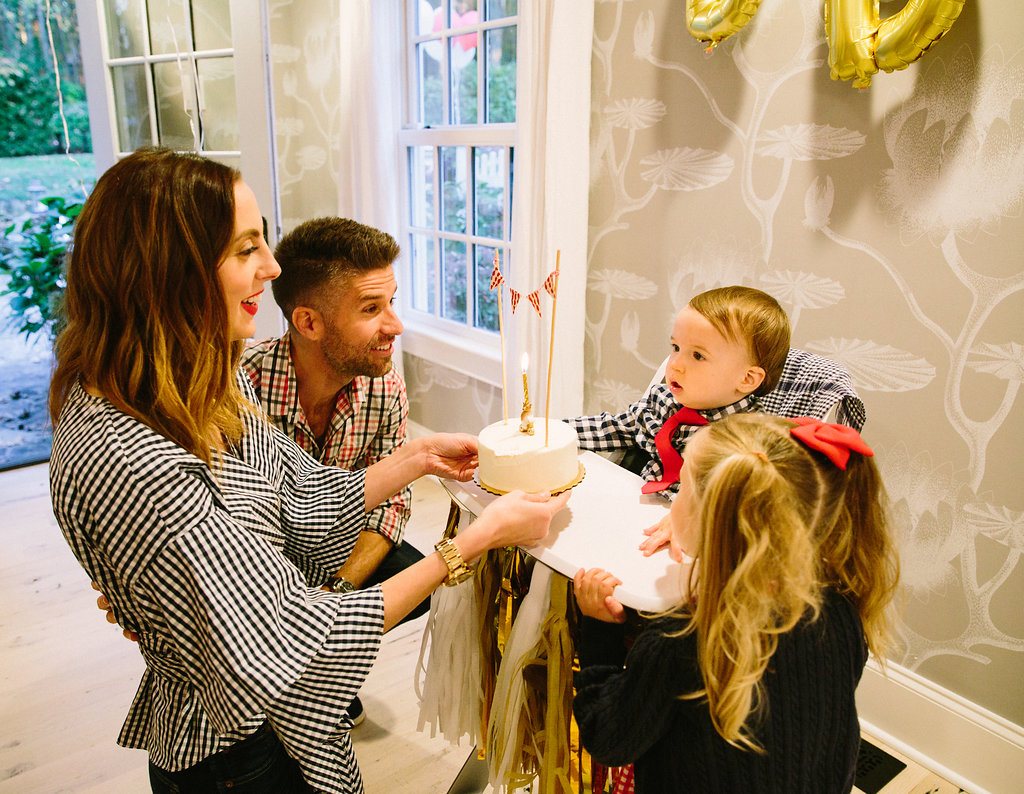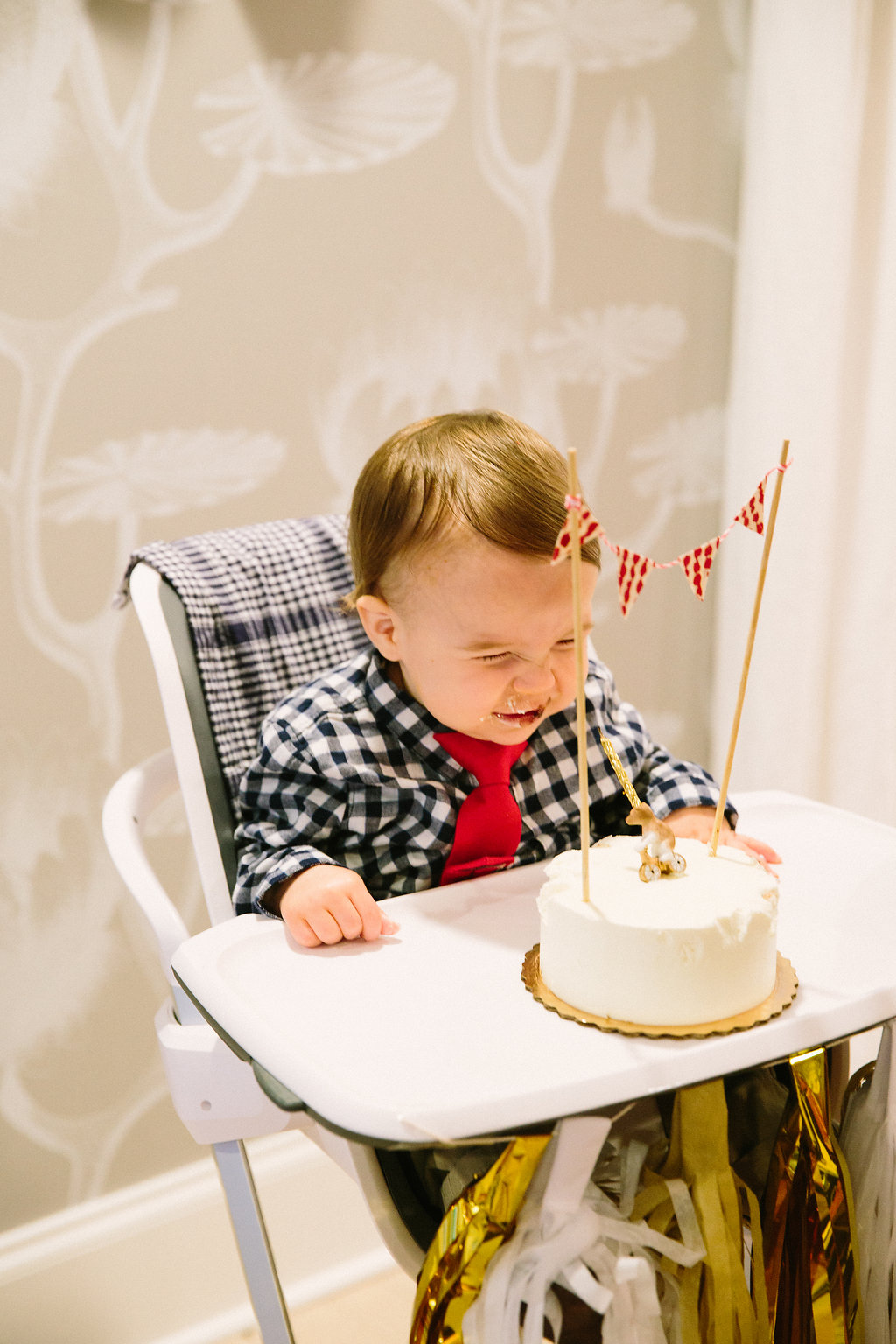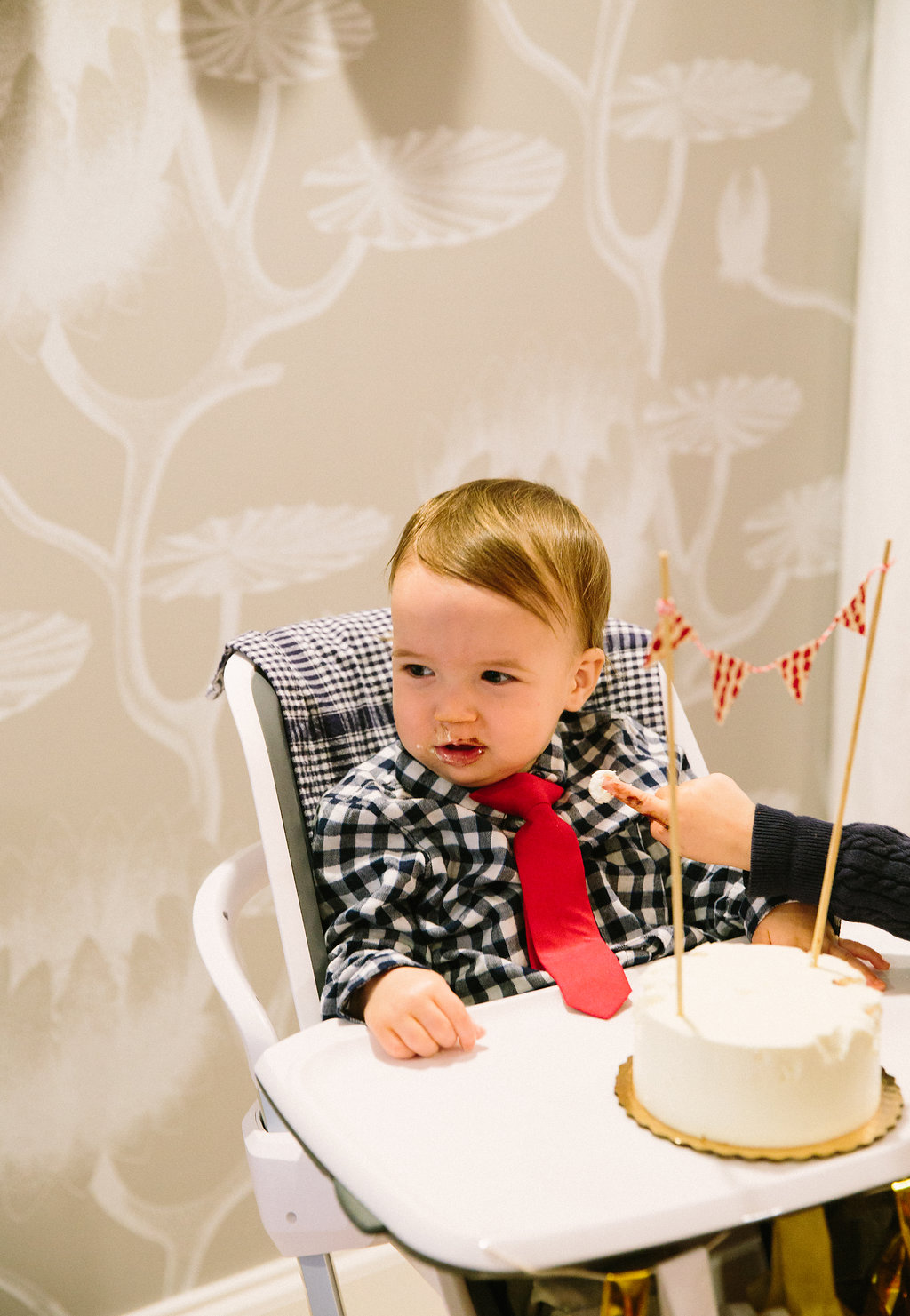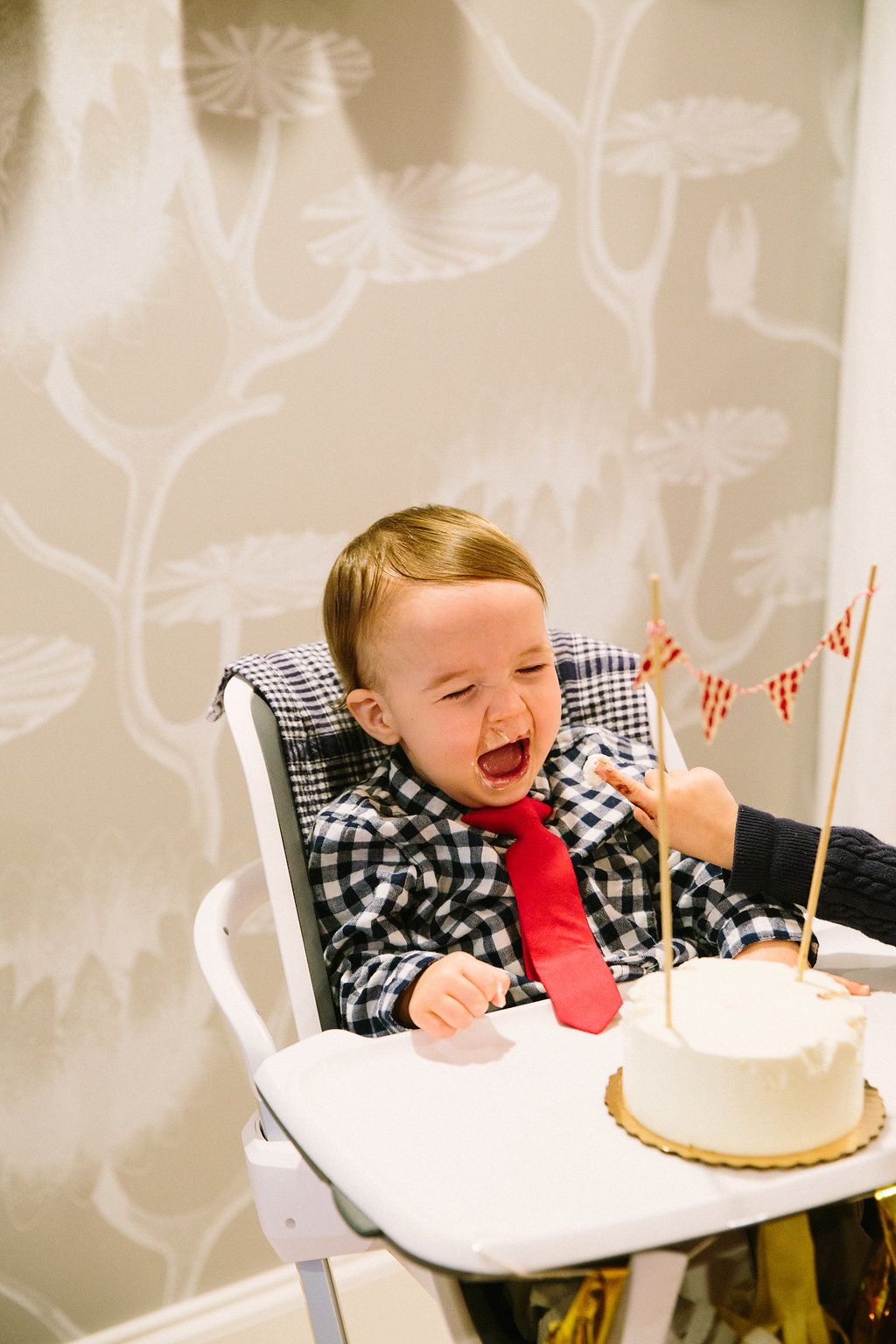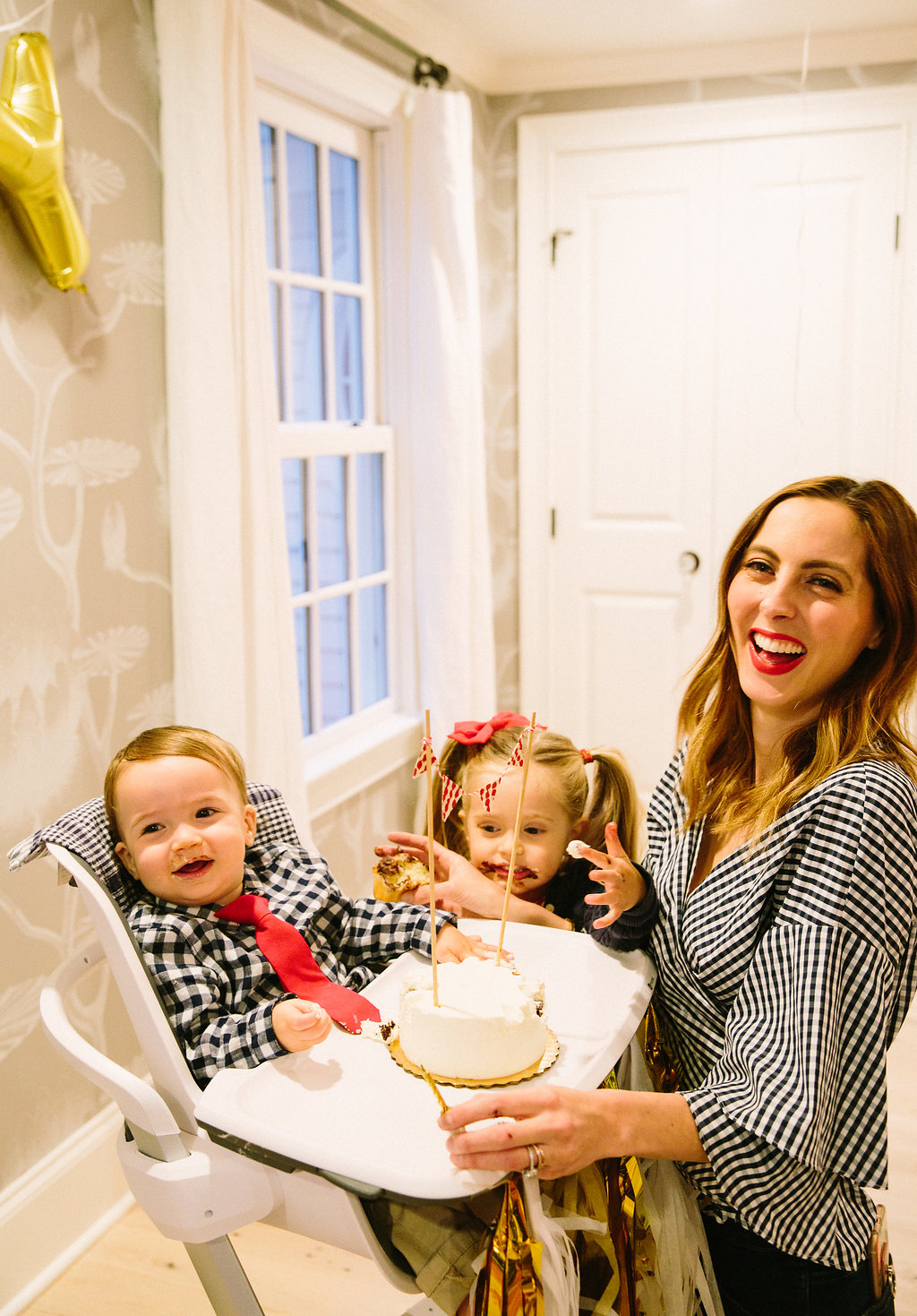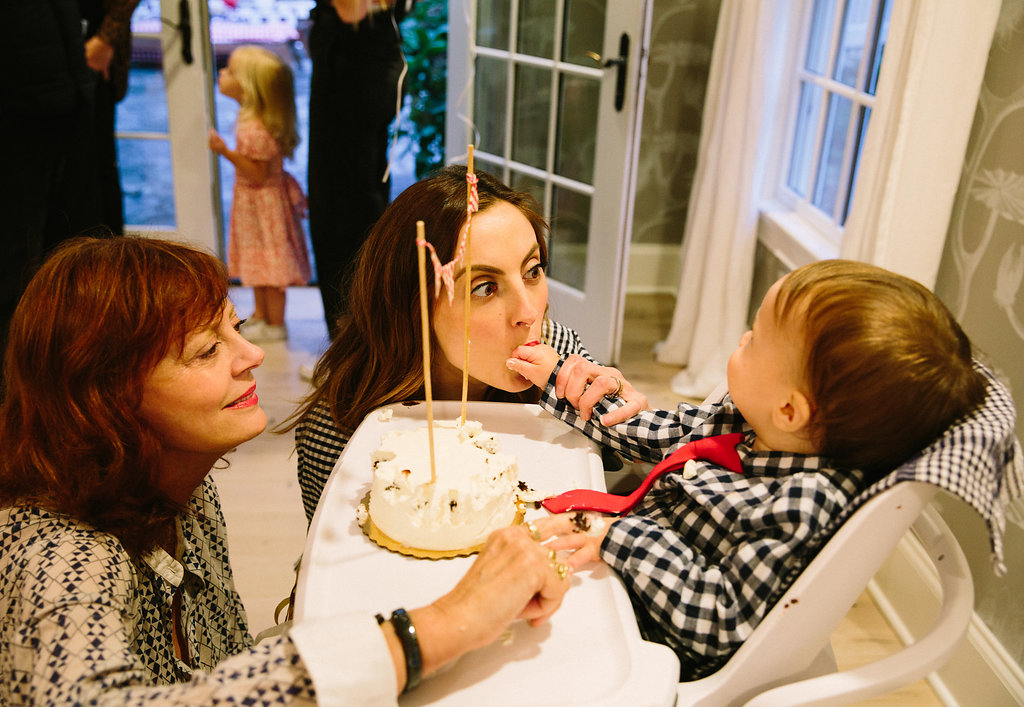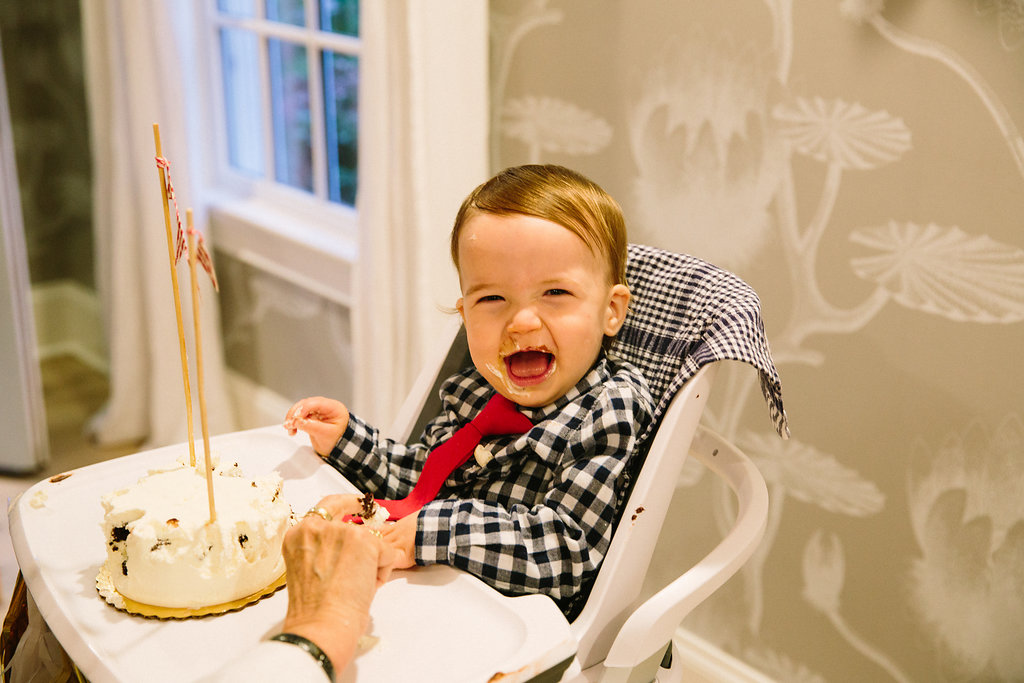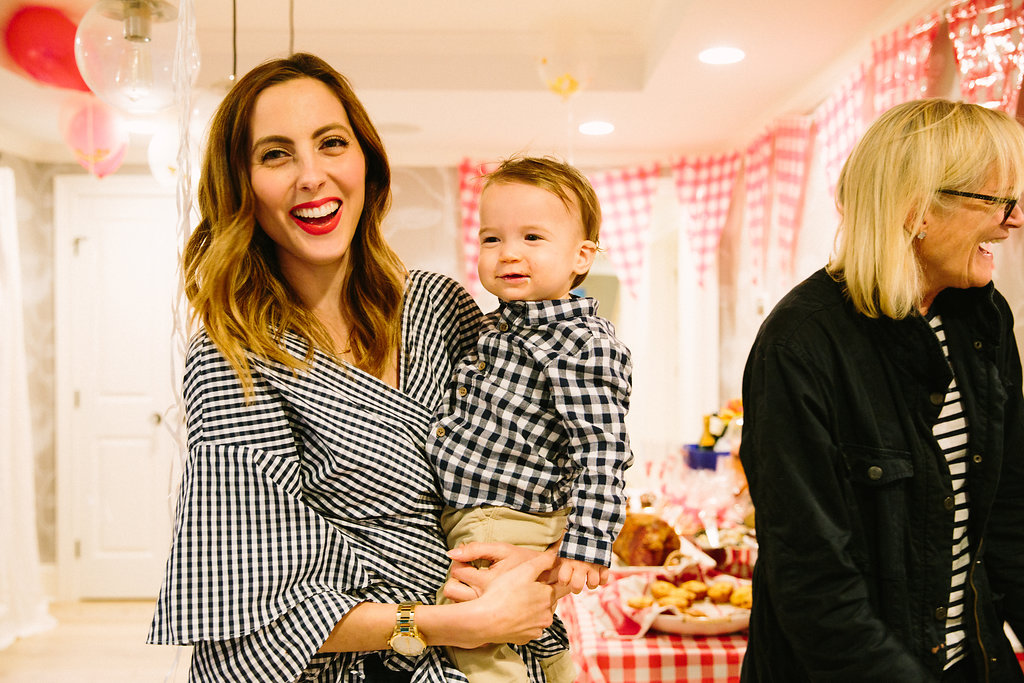 Shop our birthday looks…

Shop the party…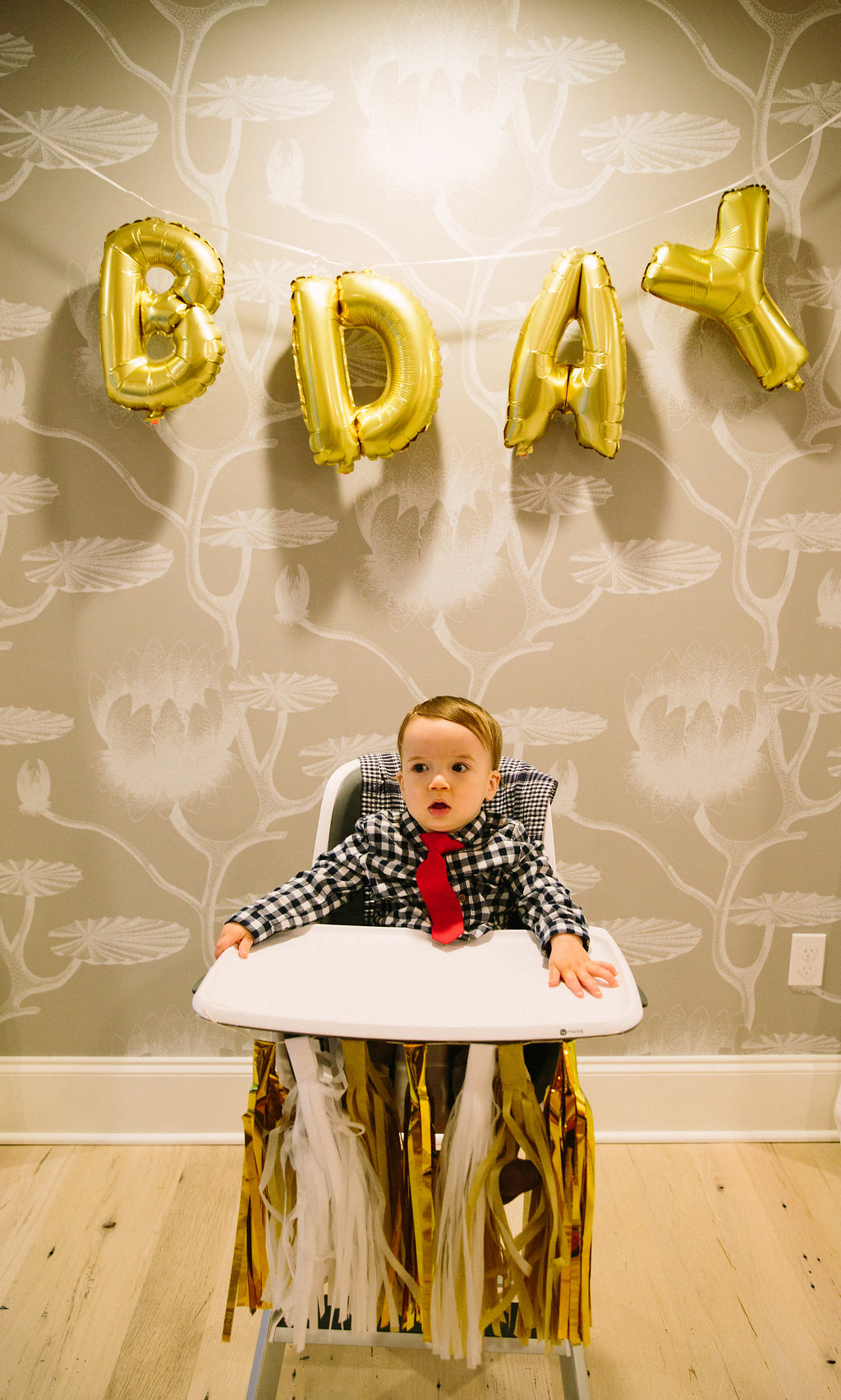 Photographs by Lindsay Madden Photography
Save
Save