The following content may contain affiliate links. When you click and shop the links, we receive a commission.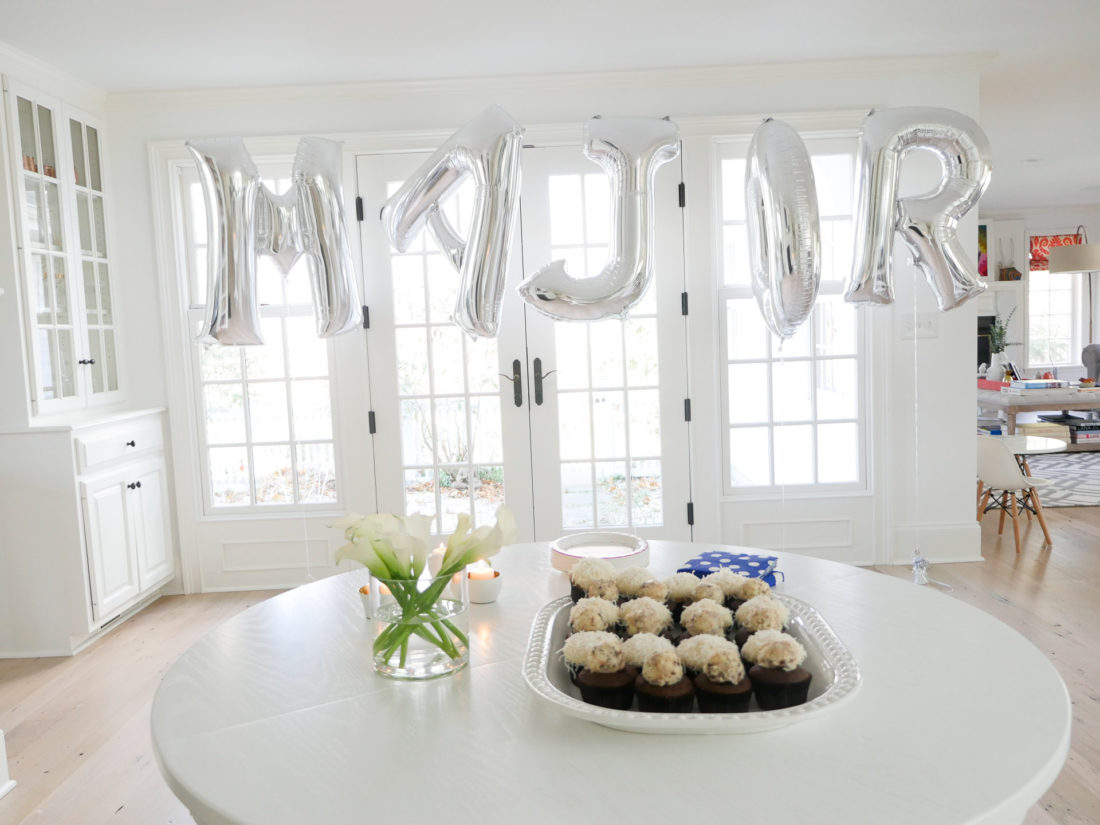 Last weekend, Major was finally ready to make his big debut. And by "finally ready", I mean that Kyle and I were finally ready– the embargo was over! This pregnancy, Kyle and I decided that we would implement a two week No Visitors policy when it came to our newborn. We got a little overwhelmed during our postpartum experience last time around, and we wanted to make sure that we had two weeks this time to just bond as a family and make sure that Marlowe was really settling in to her new normal before we invited other people in to our nest. It was the best thing we ever did, and I highly recommend it– IF you can pull it off without your friends and family wanting to kill you. Luckily, ours were understanding and supportive– but I can't make any promises for yours. Ha! To celebrate the time that our loved ones could finally meet our baby, we decided to have a little "Sip And See" in Major's honor! If you're not familiar with a Sip And See, it is basically a genius kind of party that is a tired parent's best friend. Instead of having a constant wave of visitors coming and going, you just throw one party for a few hours one afternoon, and everybody who wants to meet the baby comes over! Fifty birds with one stone!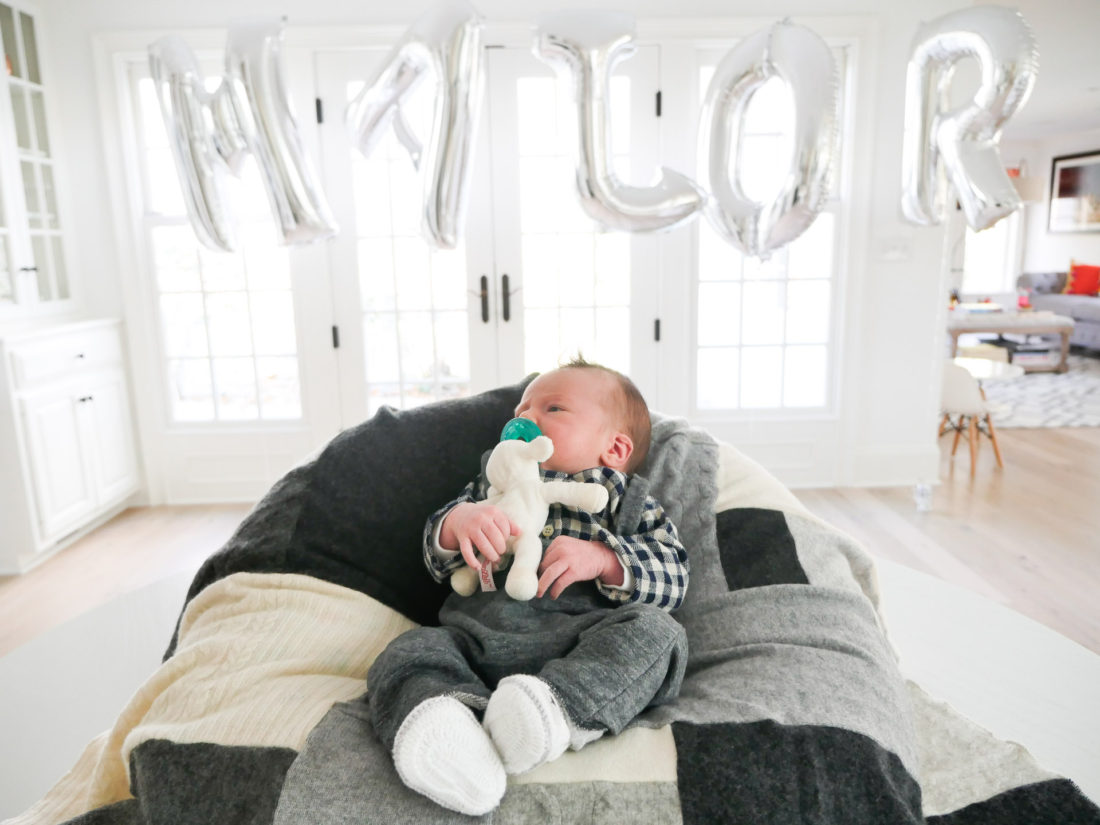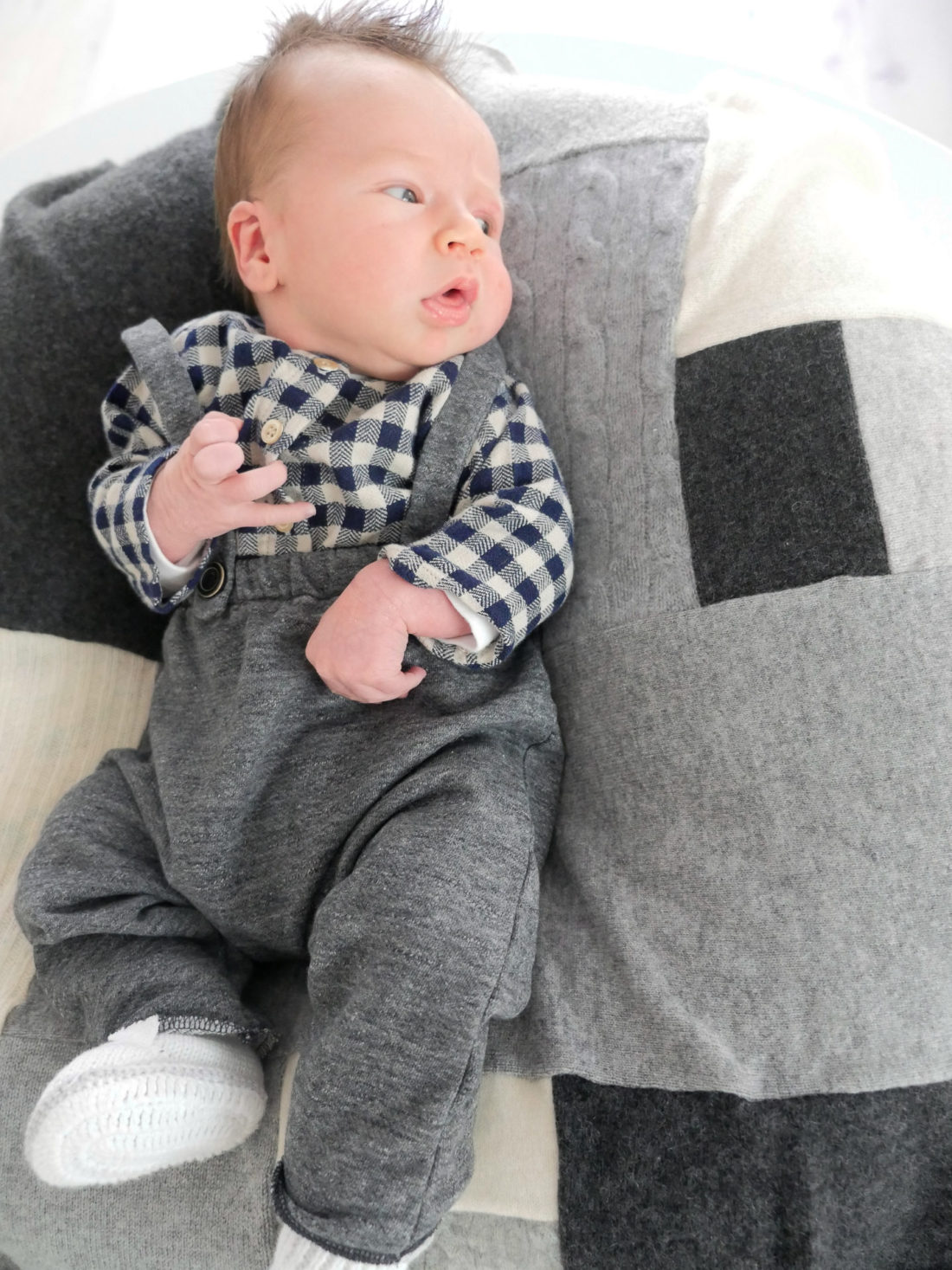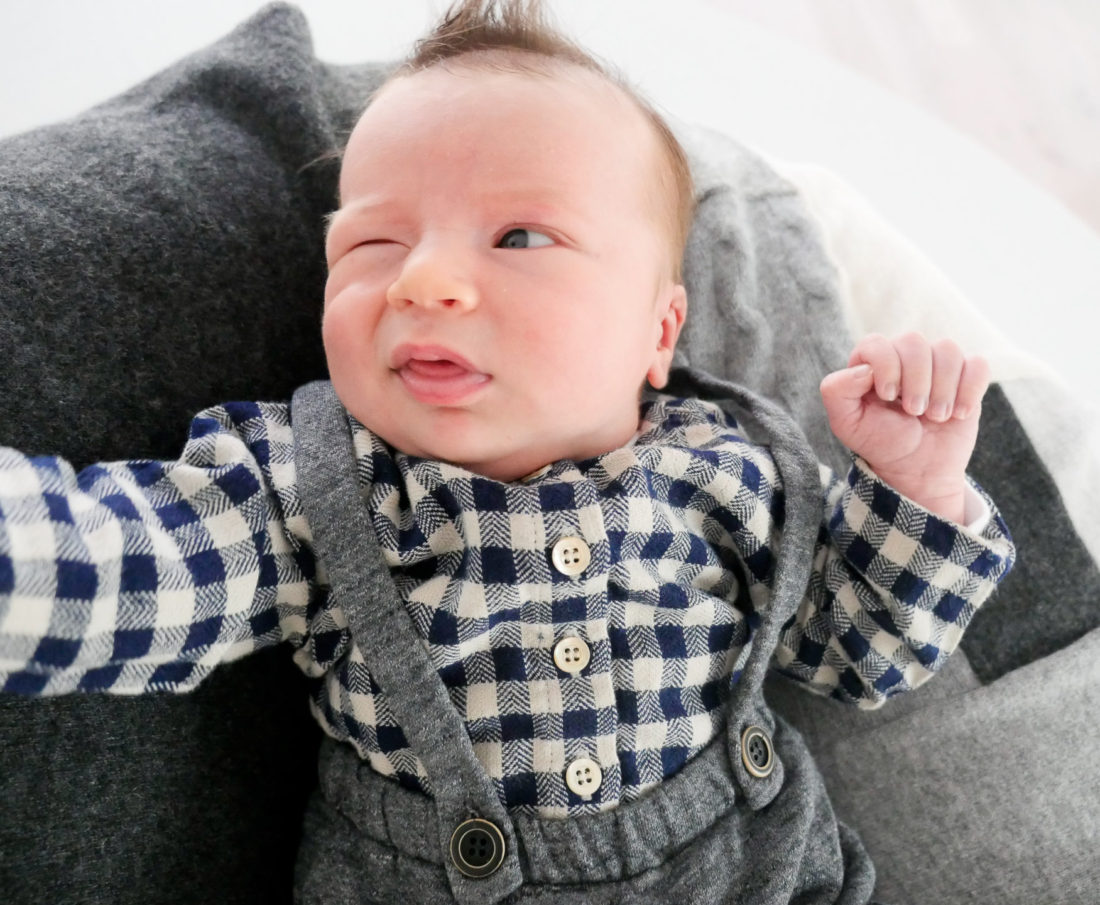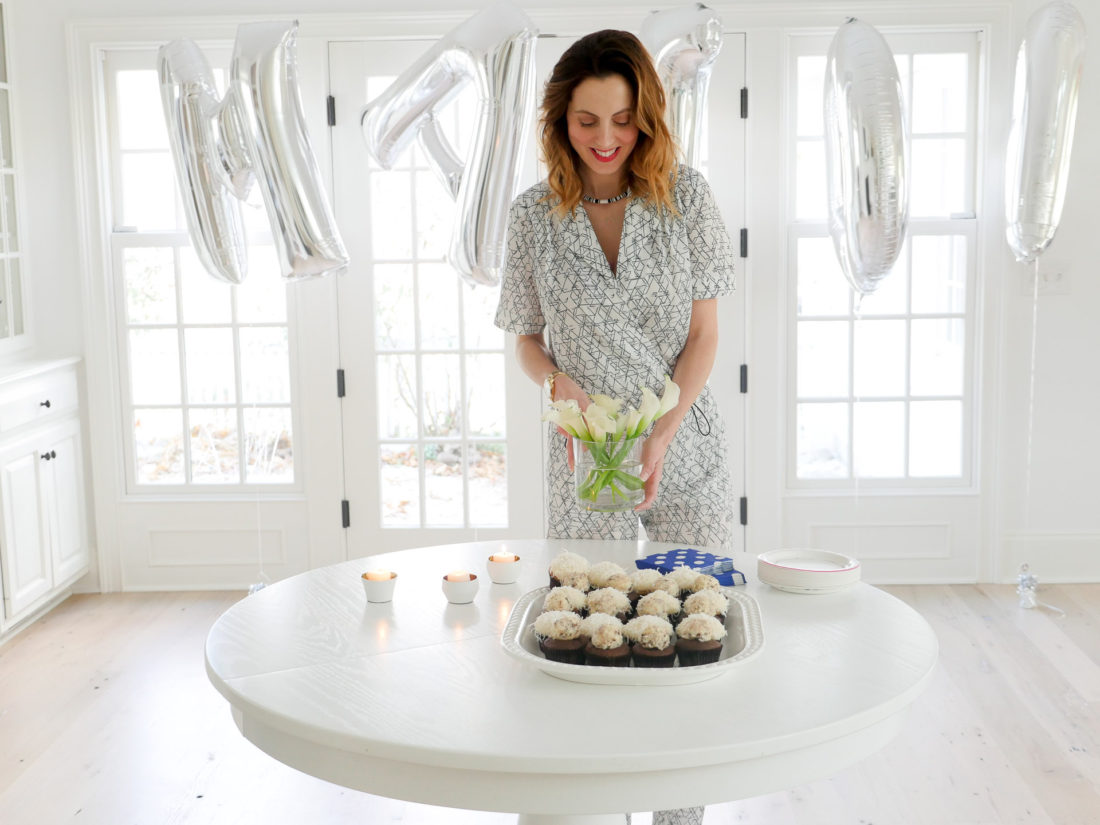 For Major's party, I wanted it to be super family-friendly and fun– with great food and yummy drinks. We had the food catered by an awesome local Mexican restaurant, and for dessert I served two types of cupcakes: Vanilla Coconut and Cookies & Cream! My one party mistake was probably putting the cupcakes on a table that was head level for the kiddos. I saw quite a few sticky little monkey paws sneakily grabbing second and third cupcakes from the corner of my eye– sorry to all the parents who battled disastrous sugar highs that day! Ha! And then for my most important party planning detail– the cocktails! It was officially my first time in almost a year that I could enjoy a drink with my friends! HALLE-FREAKIN-LUJAH!! So in honor of that, I decided to serve MY favorite drink– Rosé! My dear friends started an insanely delicious wine company with a sense of humor (because taking booze too seriously is, in the words of Hilary Duff, "So Yesterday") and their "White Girl Rosé" is my fave. To make matters even more perfect, they launched a canned sparkling Rosé this summer called "Babe"! It's beyond yummy. Serving cans of Babe at my own little babe's Sip And See was a natural no-brainer.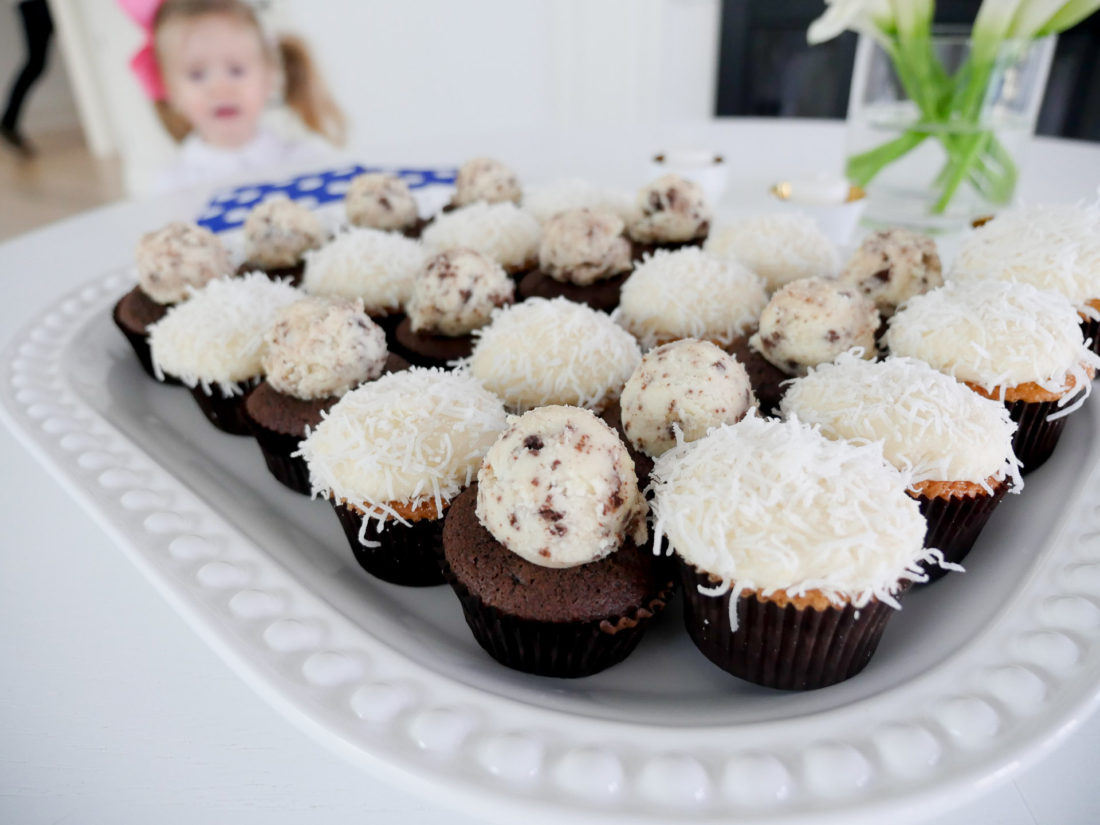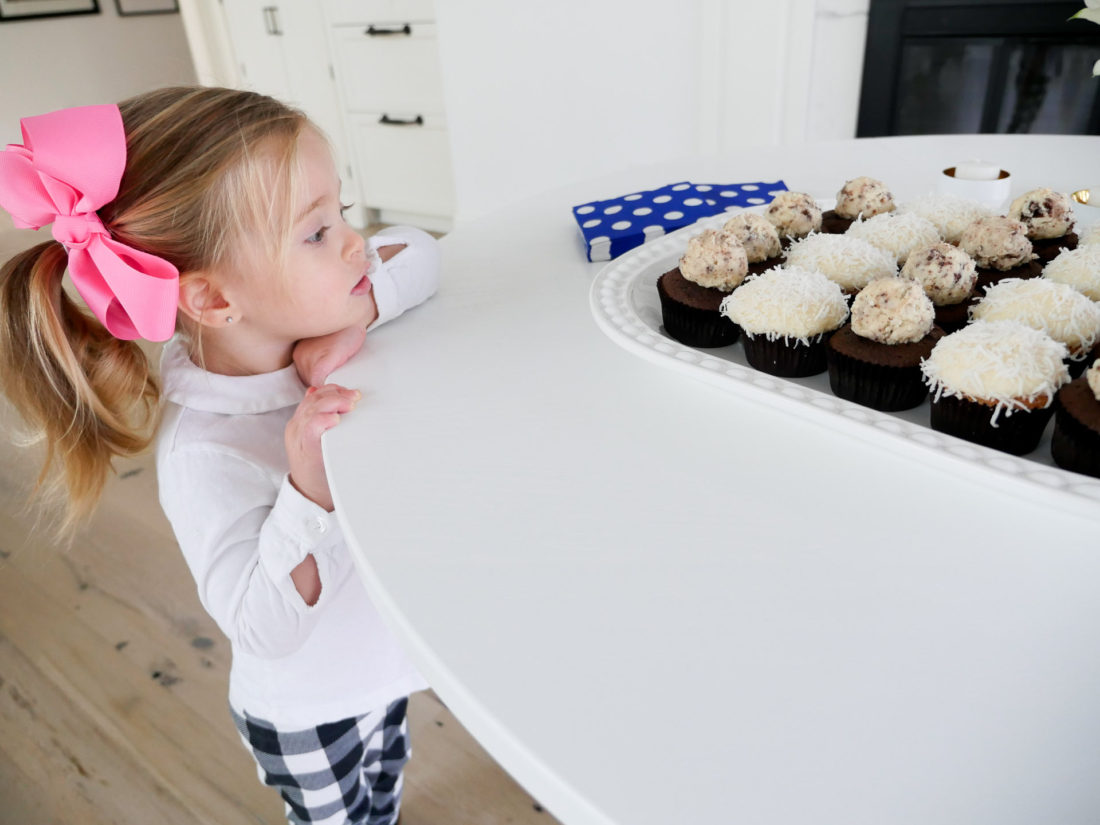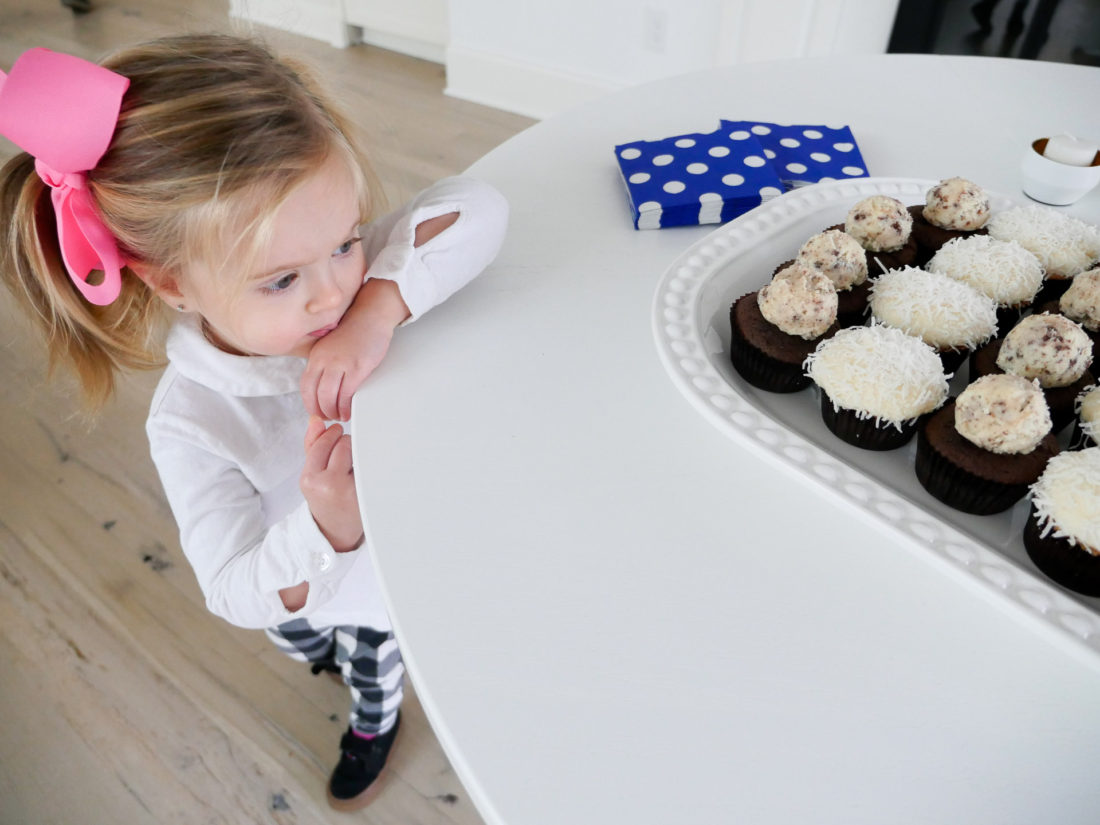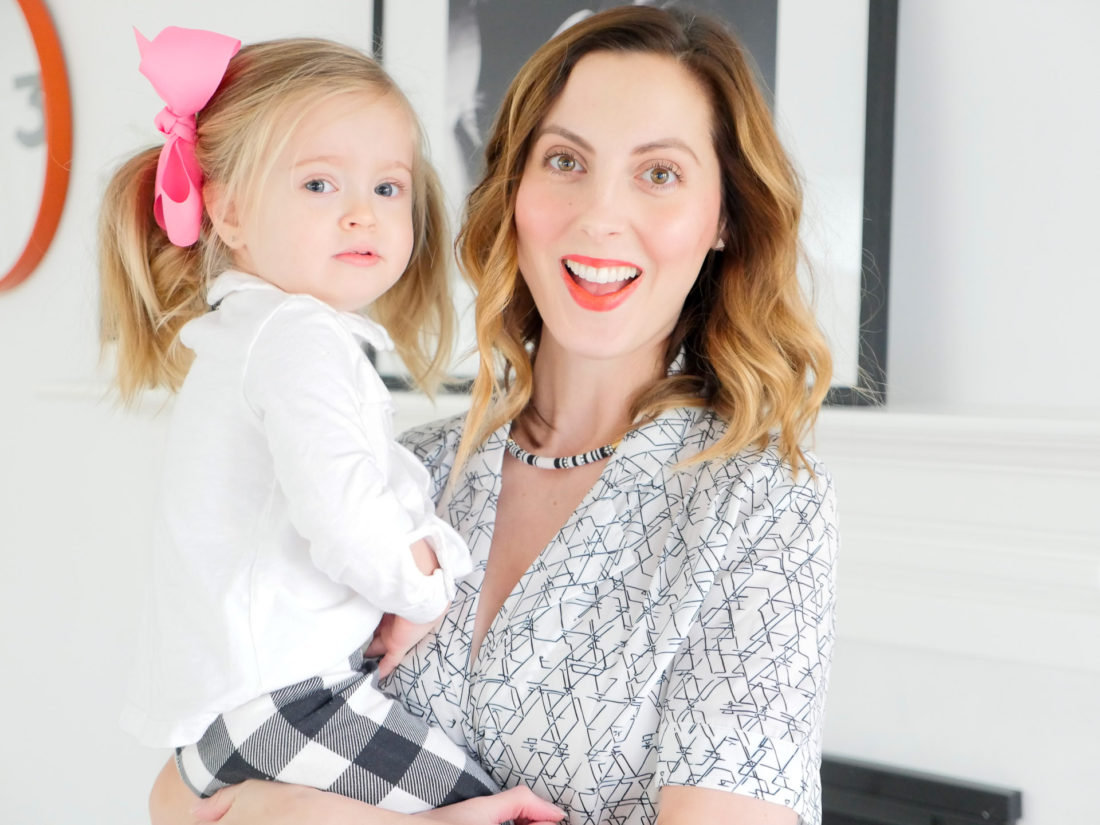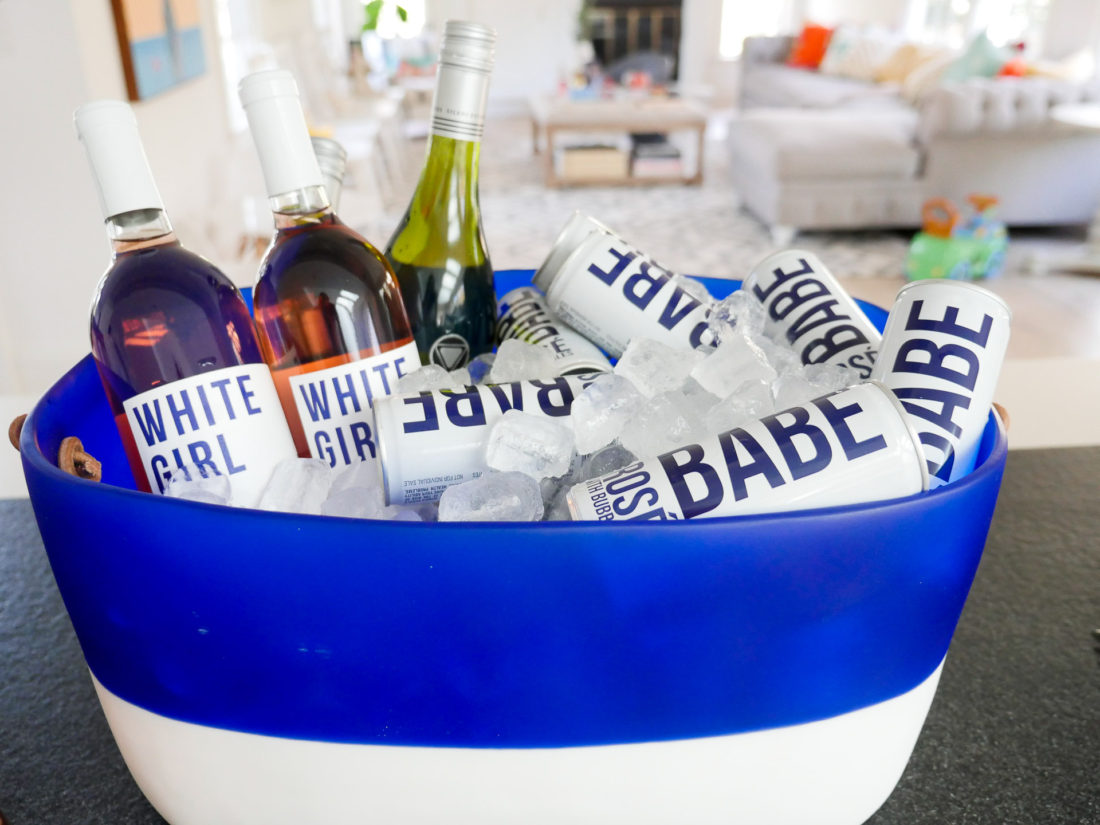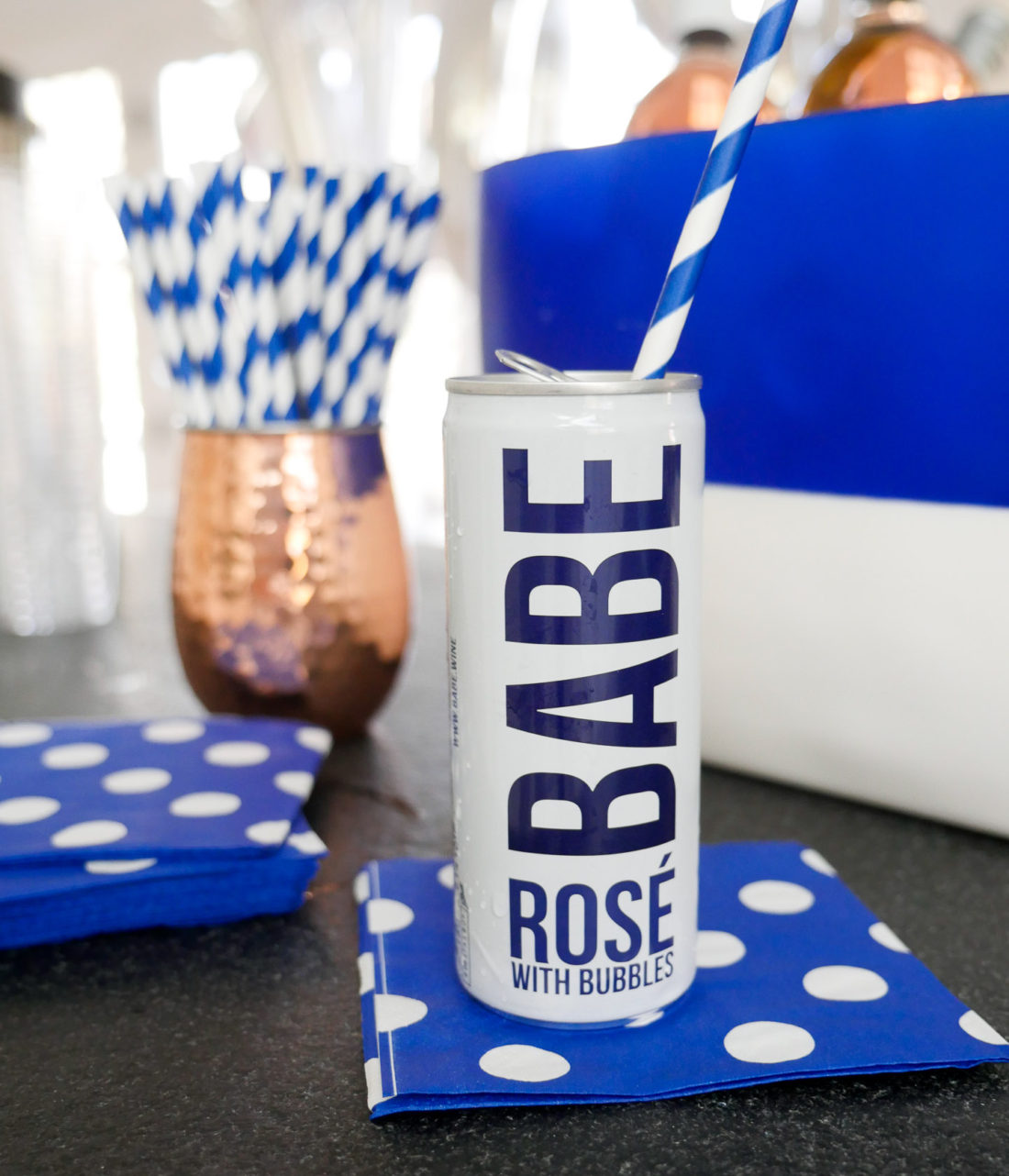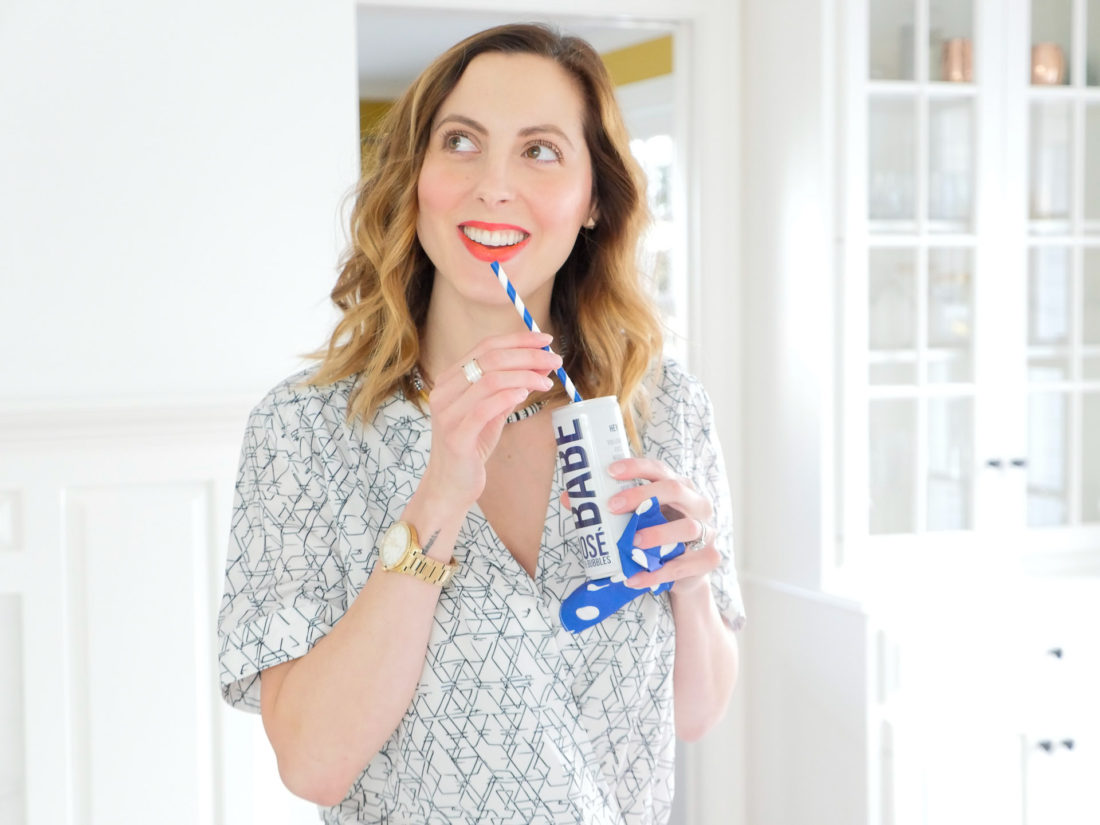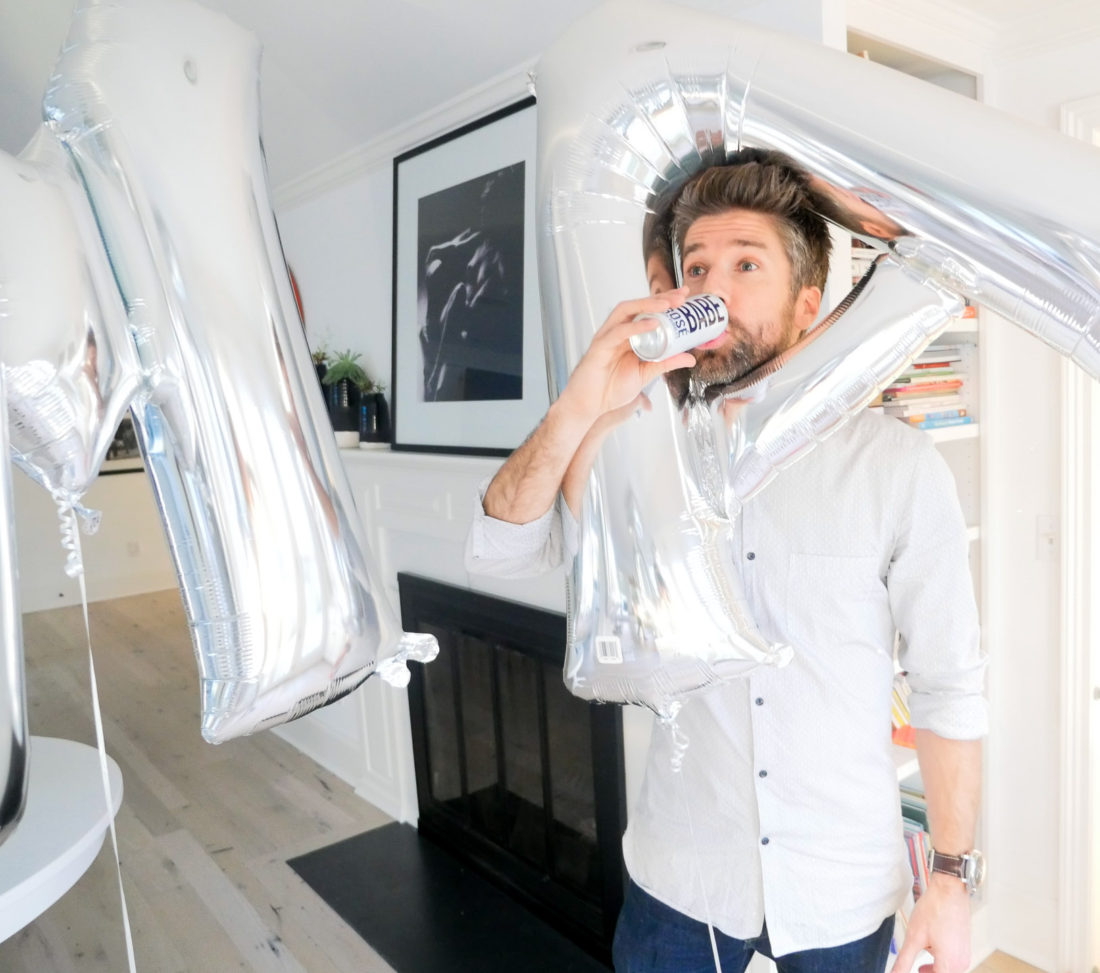 Marlowe helped me set up the party, and even made sure to rearrange the "Major" balloons multiple times in to unidentifiable words and groupings. SO HELPFUL. On the plus side, I probably burned a lot of calories of baby weight walking back and forth to rearrange them before guests arrived. She also made sure to place a stuffed animal on every single chair in the house. You never can have TOO many guests at a party, especially of the stuffed variety.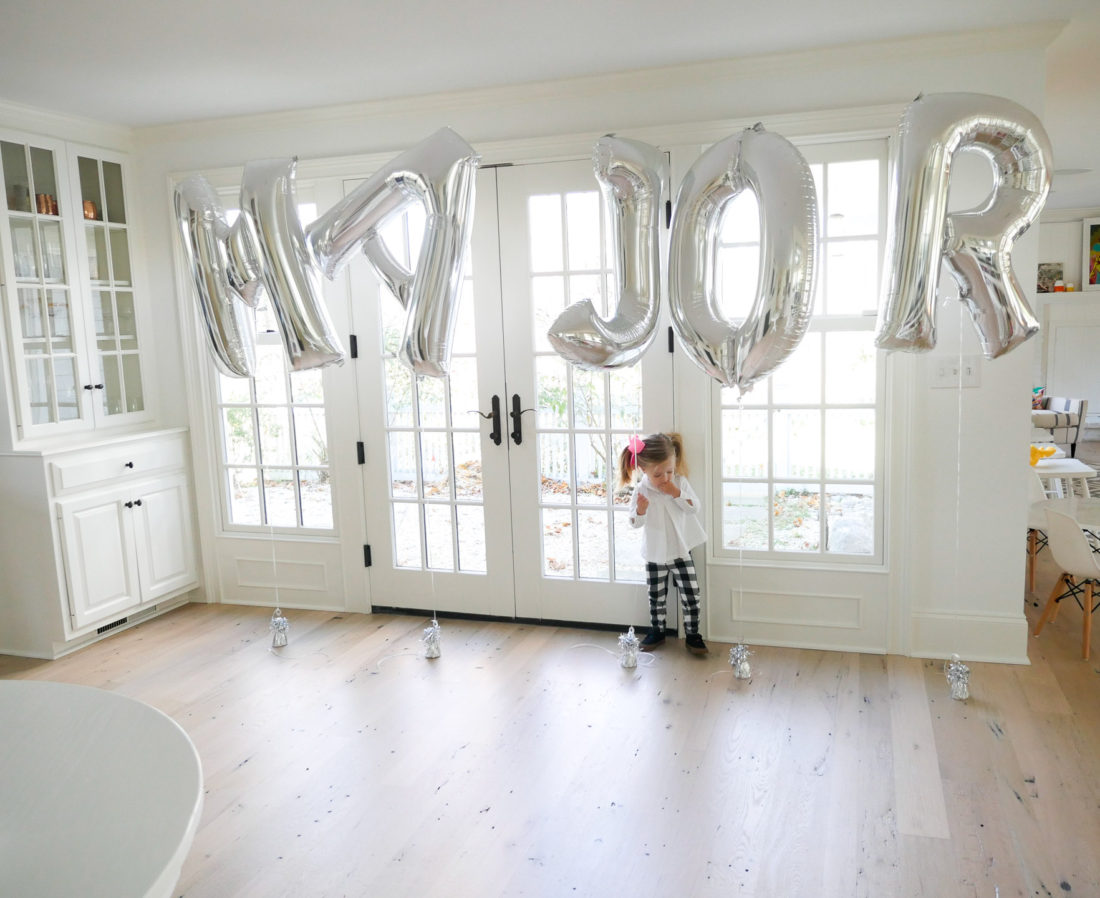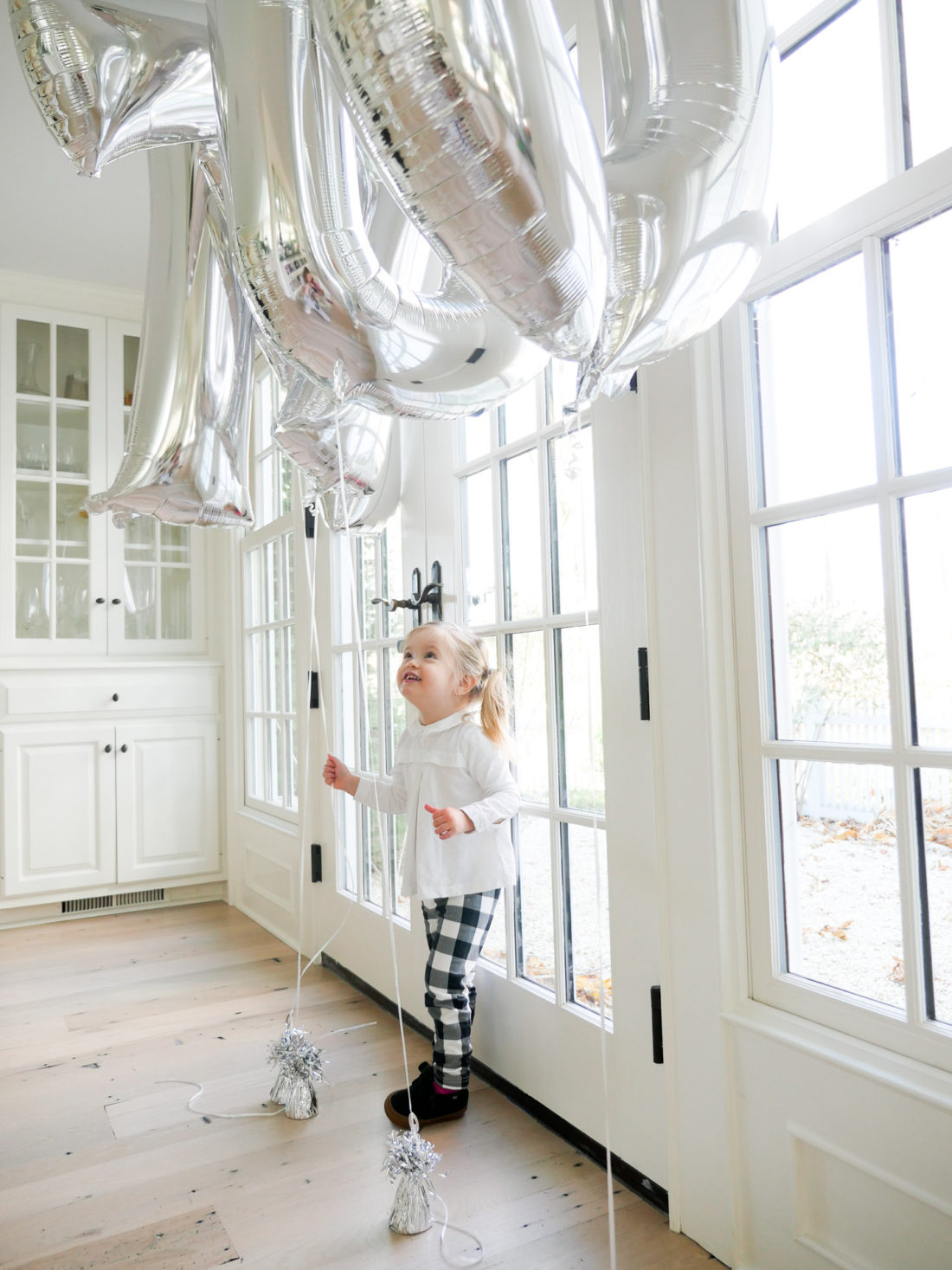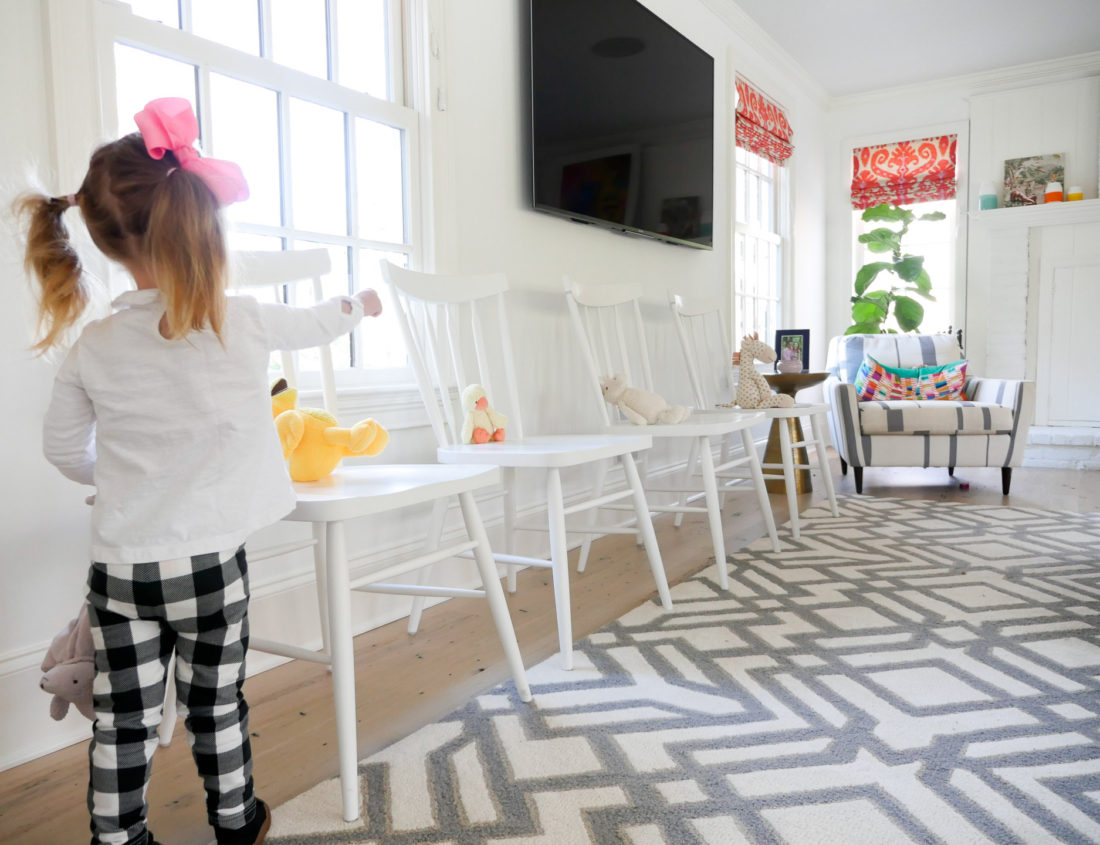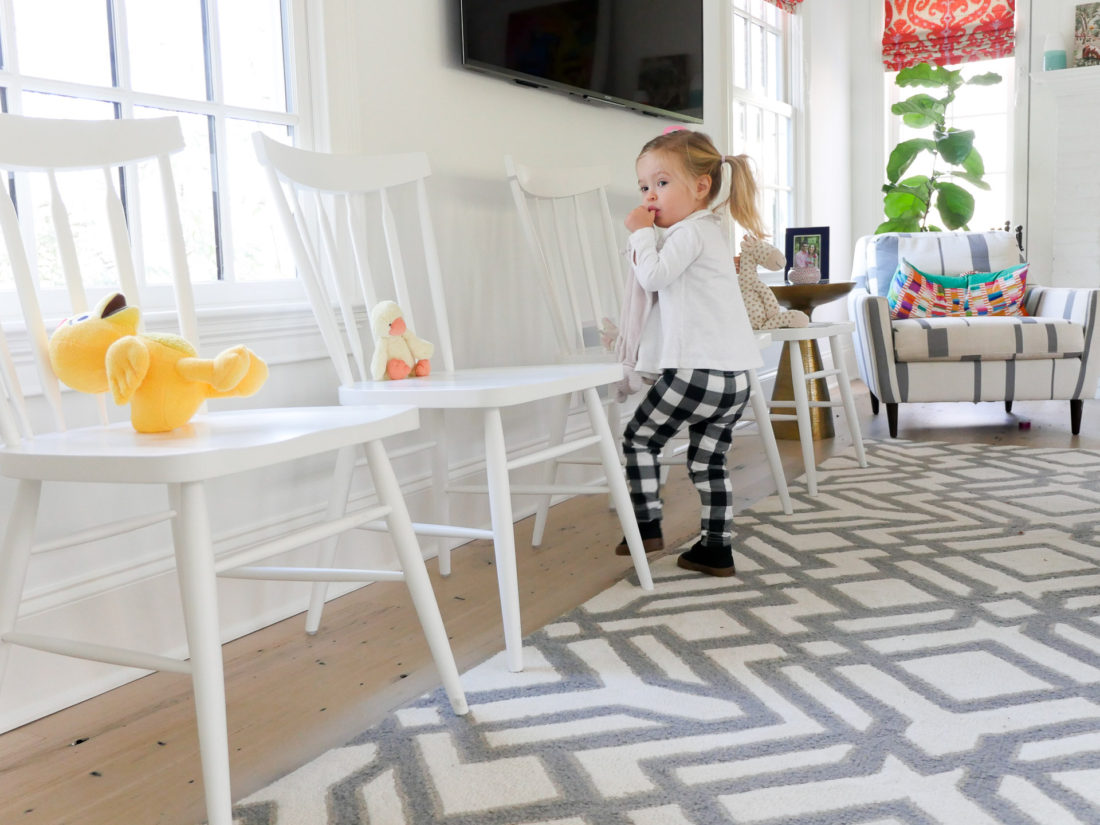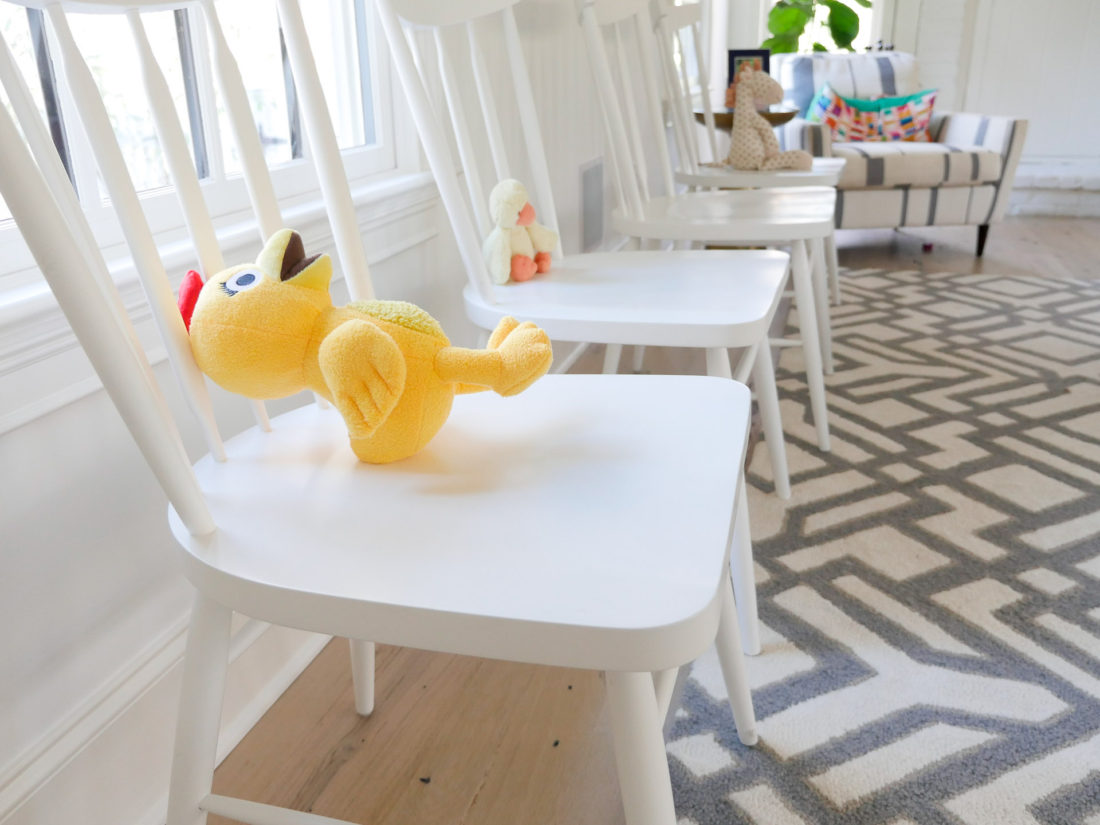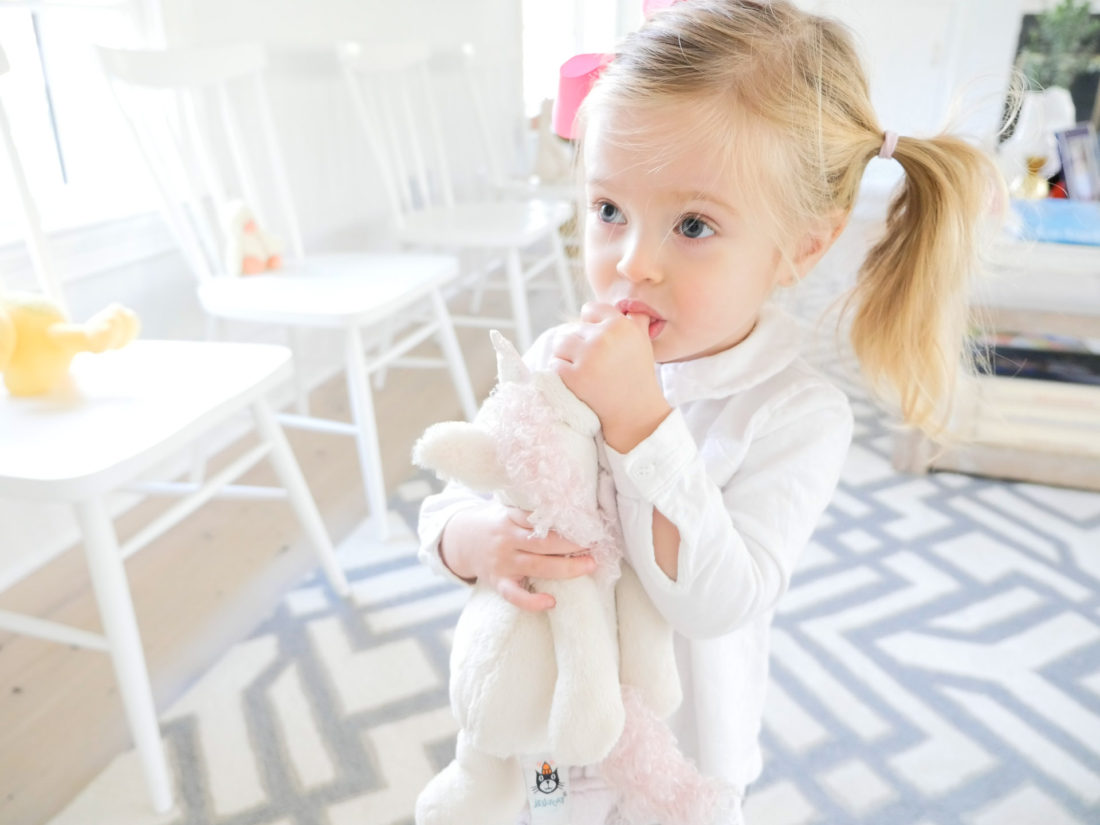 I thought that having so many people over at once right after having a baby might stress me out a lot, but surprisingly I felt so zen the entire time. Even as about twelve small children took every single toy out of every single cupboard and scattered them all over every square inch that they could find. Maybe it was the Rosé that suppressed my silent screams. If I'm being honest, it was probably the tacos. Whatever it was, I had the greatest time catching up with friends, introducing them to our son, and watching Marlowe run around with so much pride written all over her face. It's moments like those that I remember what a badge of honor she carries now as the Big Sister in the family. It was also so fun for her to have a bunch of her own friends over! She and her besties (who are both about to become Big Sisters as well!) ran around in a little pack, and finally settled (with cupcakes) under the balloon banner. It was like we had bought a time machine and were watching them at about sixteen years old wrecking havoc together. So cute and so terrifying. Ha! At one point, Major started fussing, and she announced to everybody that he absolutely needed his paci– and went off to look for it. I've been so amazed by how sweet, caring, protective, and generous she has been with Major so far. It really has reinforced the thought I was holding on to during the tough times while pregnant, that siblings are gifts for one another to walk through life with and cherish.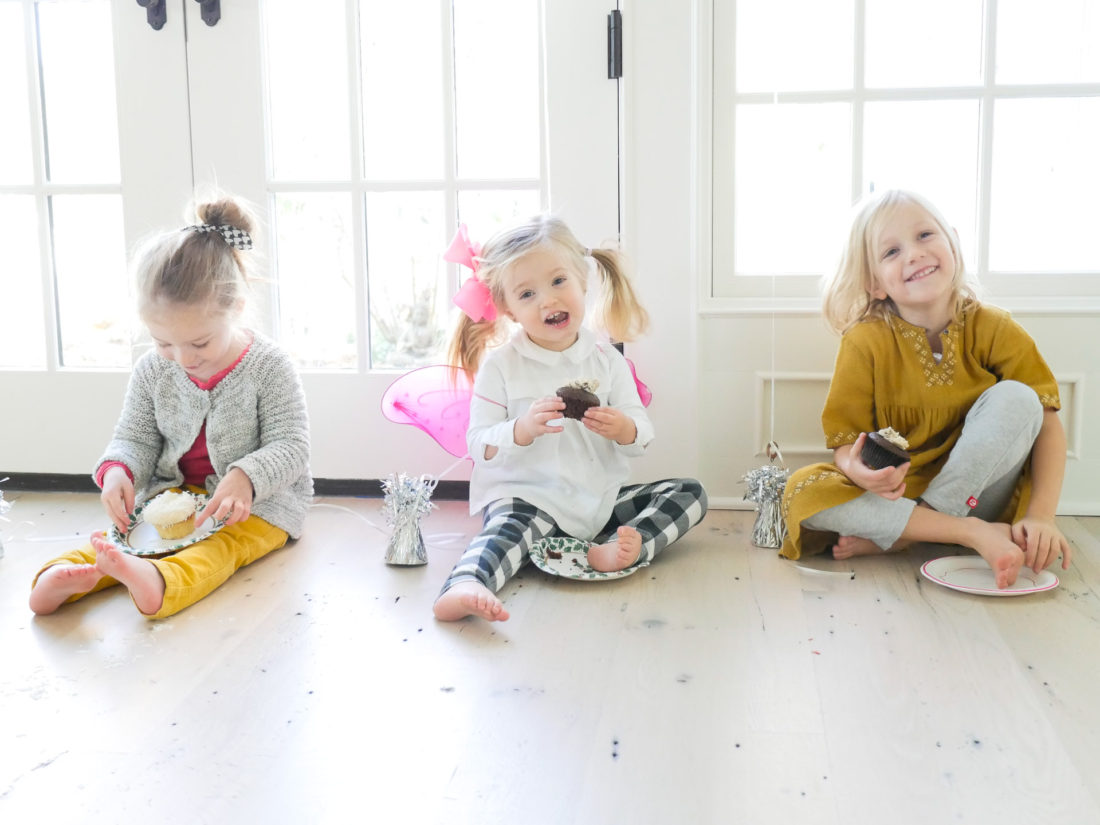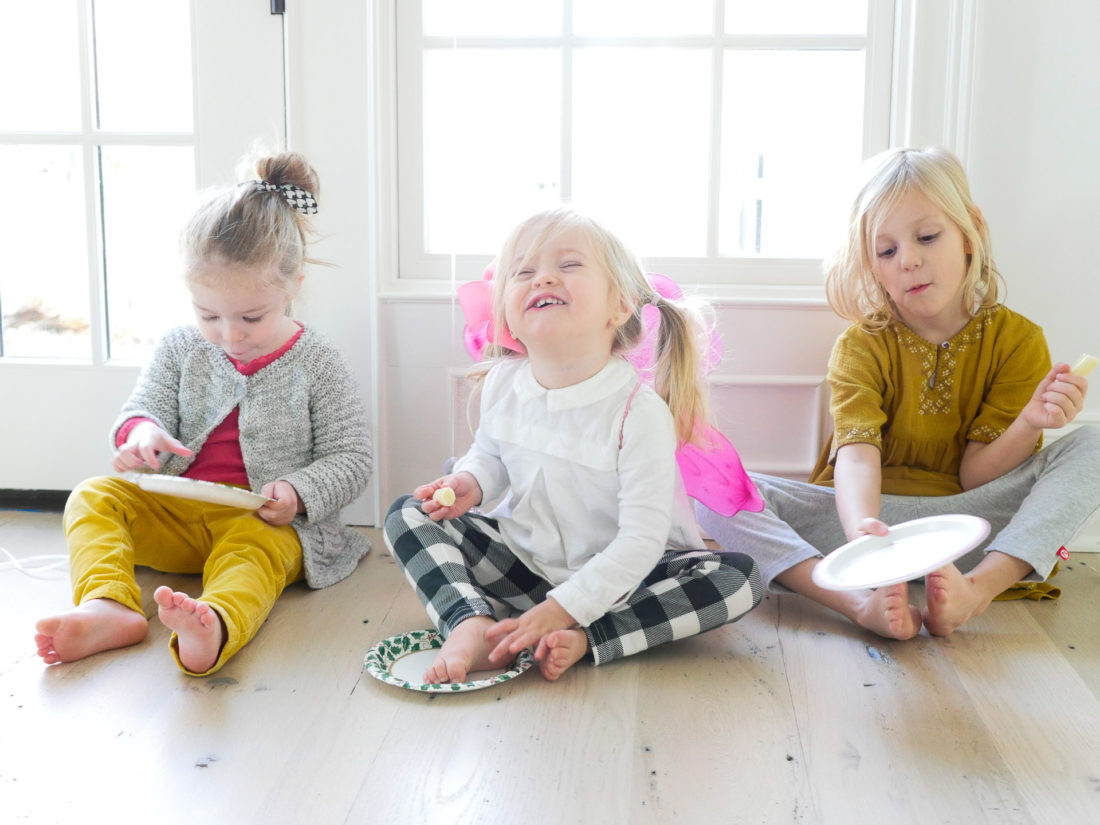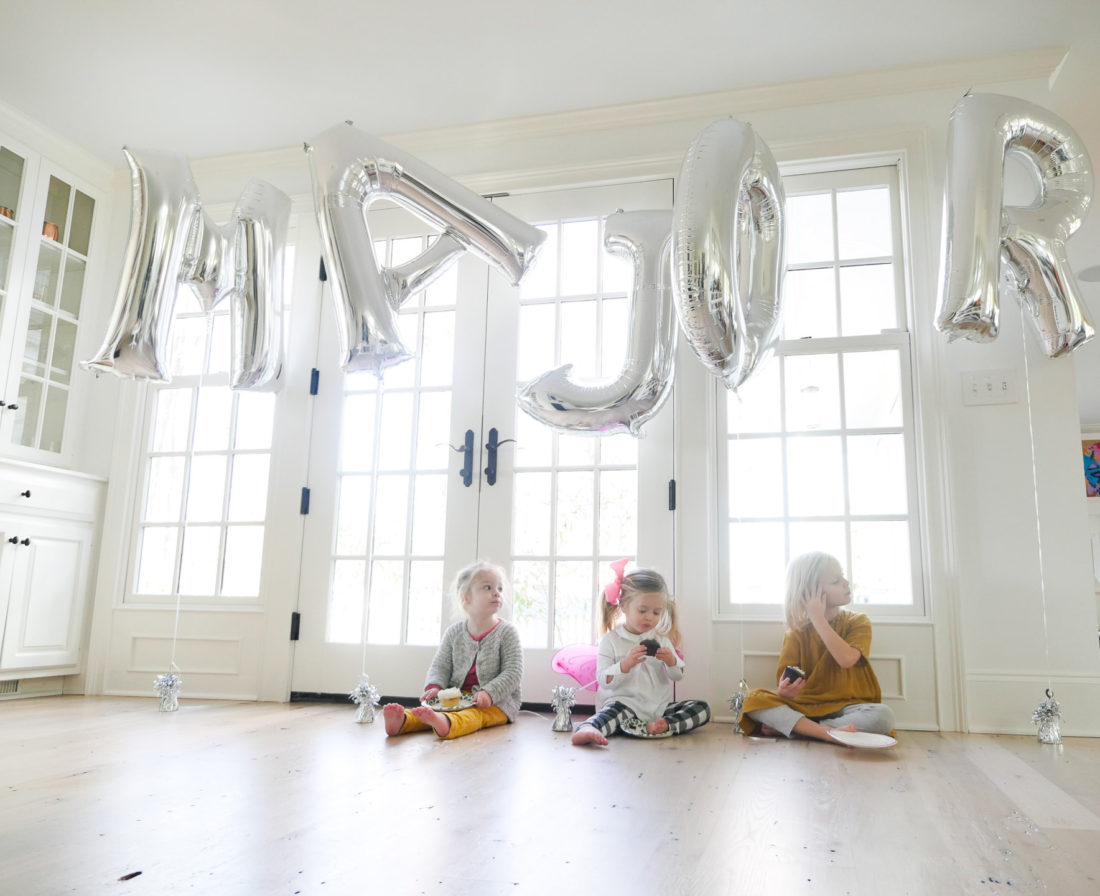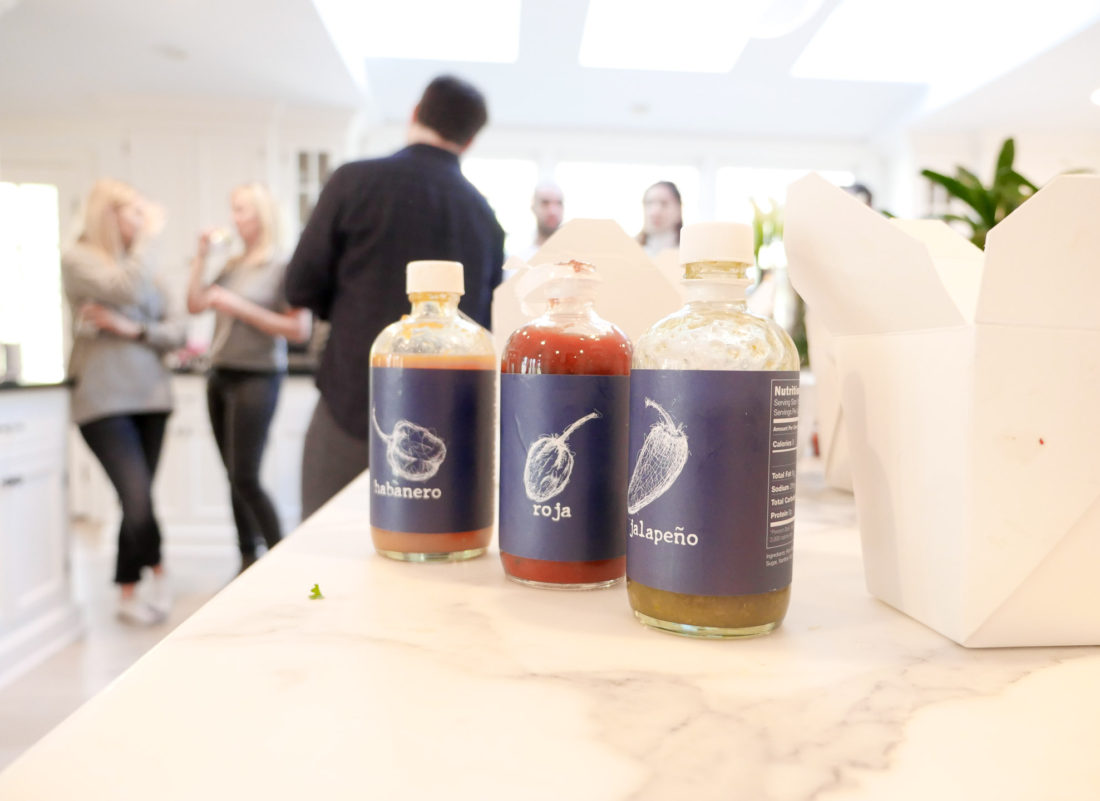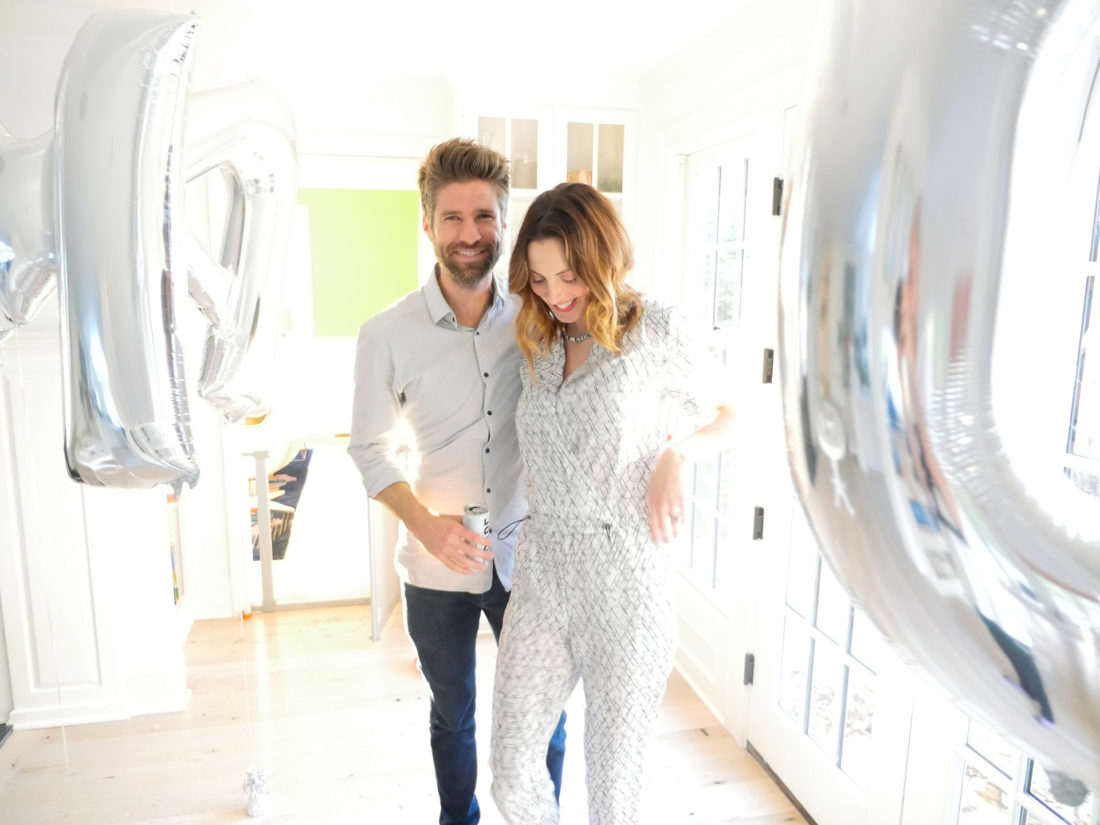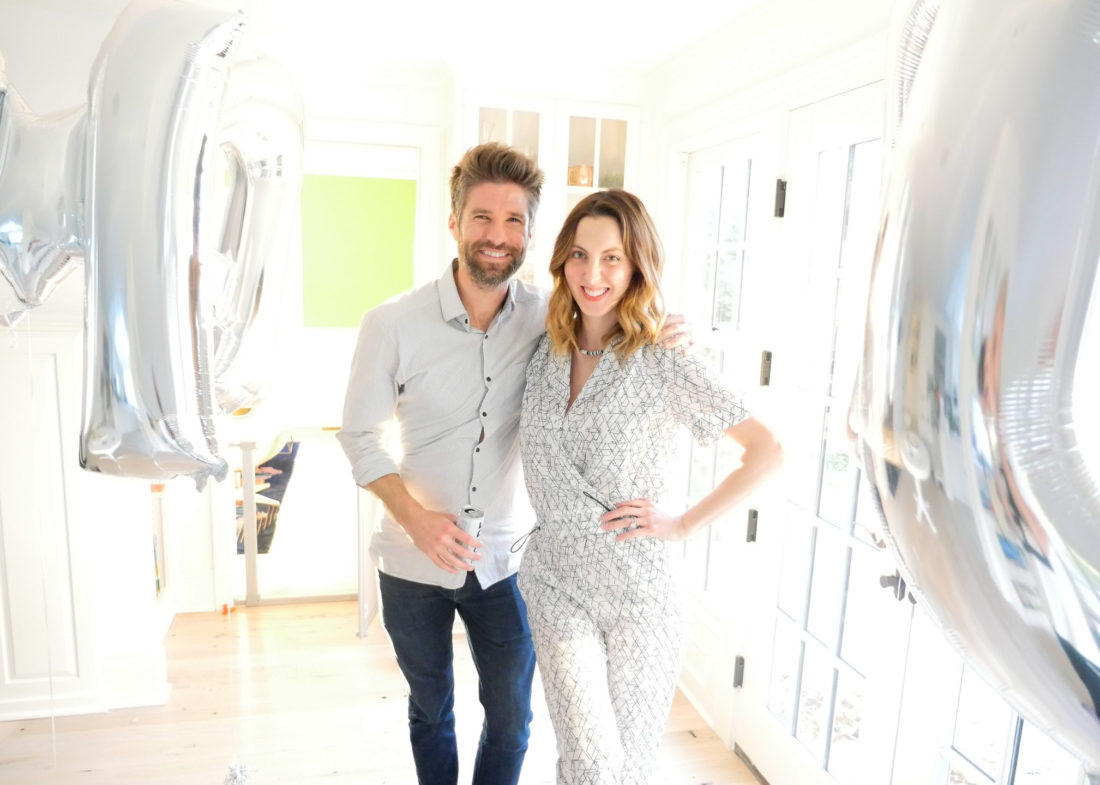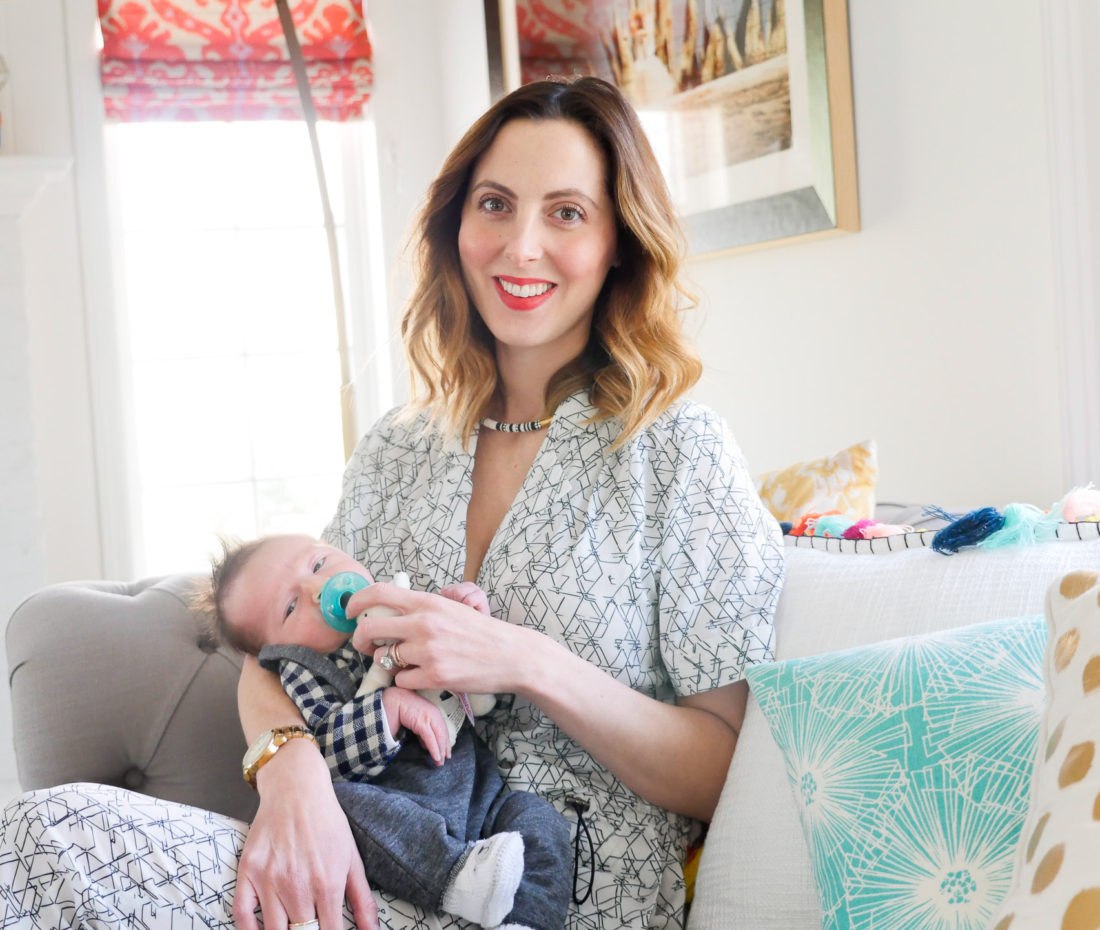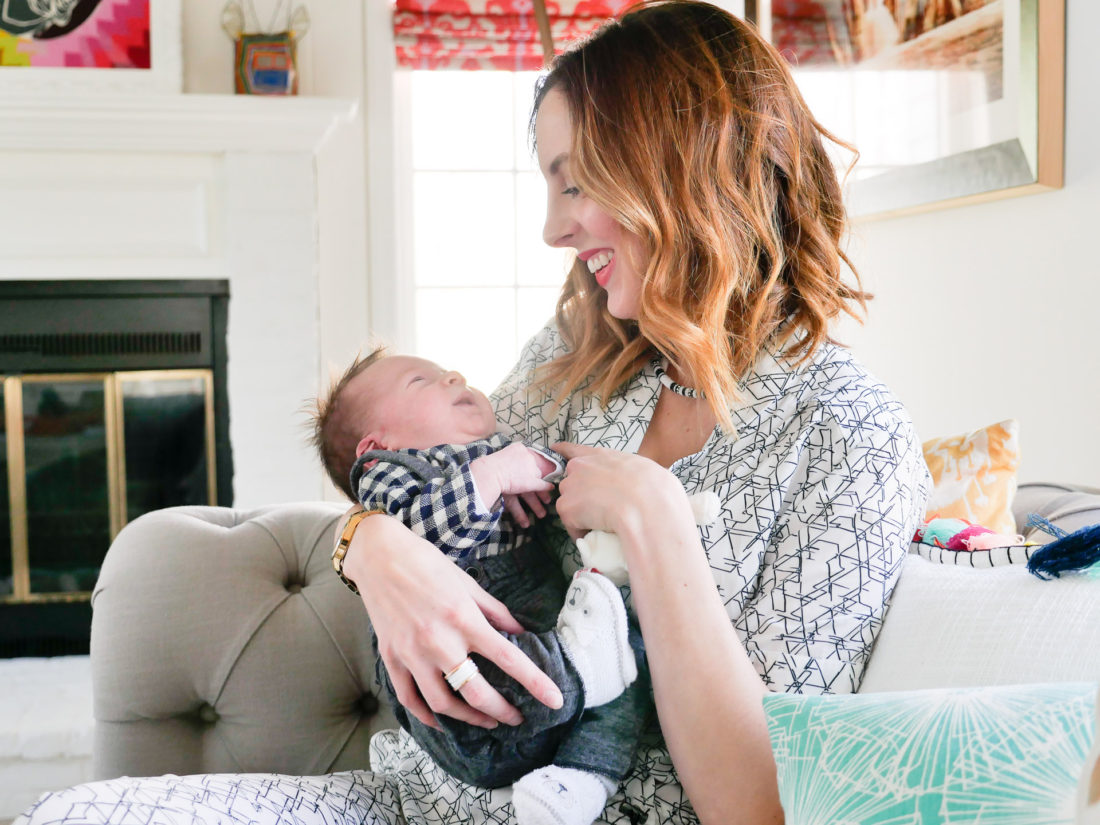 We basically needed an industrial strength vacuum cleaner, a case of paper towels, and two bottles of All Purpose spray when everyone had cleared out after Major's first rager– but our hearts were so full. And our refrigerator was full of Mexican food for about eight days. I think I still smell like tamales. Not complaining. It was such a fun way to kick of Party Season, and I'm so glad we got to show off our sweet boy in style!
Did you have a Sip And See for your little one? Are you as obsessed with them as I am? Let me know about your experience in the comments below!
Marlowe's Outfit: Top by Morley, Pants by Carter's
Major's Outfit: Checked Top and Overalls by Babe & Tess
My Outfit: Jumpsuit by CO + CO, Necklace by J.Crew
Save
Save
Save