The following content may contain affiliate links. When you click and shop the links, we receive a commission.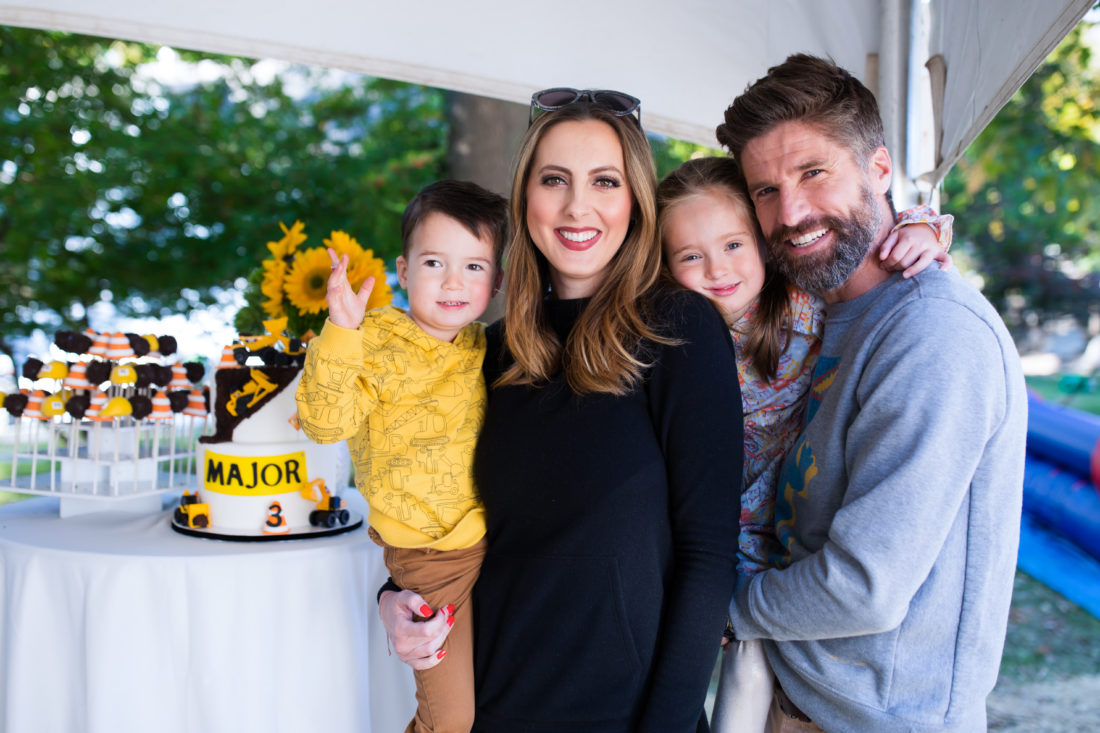 In case you missed it, Major James turned three last week!! And in case you missed the last year of my life, we have been living in a construction zone for a third of my son's life. So it should have come as no surprise that all Major wanted for this third birthday party extravaganza was a construction themed birthday party. I heaved a big 'ol sigh of relief when he told me that one, since it is still legitimately a construction zone at my house. Easy decor! Ha! He's so obsessed with all things construction: the trucks, the cranes, the excavators, and all the tools under the sun. So, a construction birthday party is what we had– and boy it was a blast!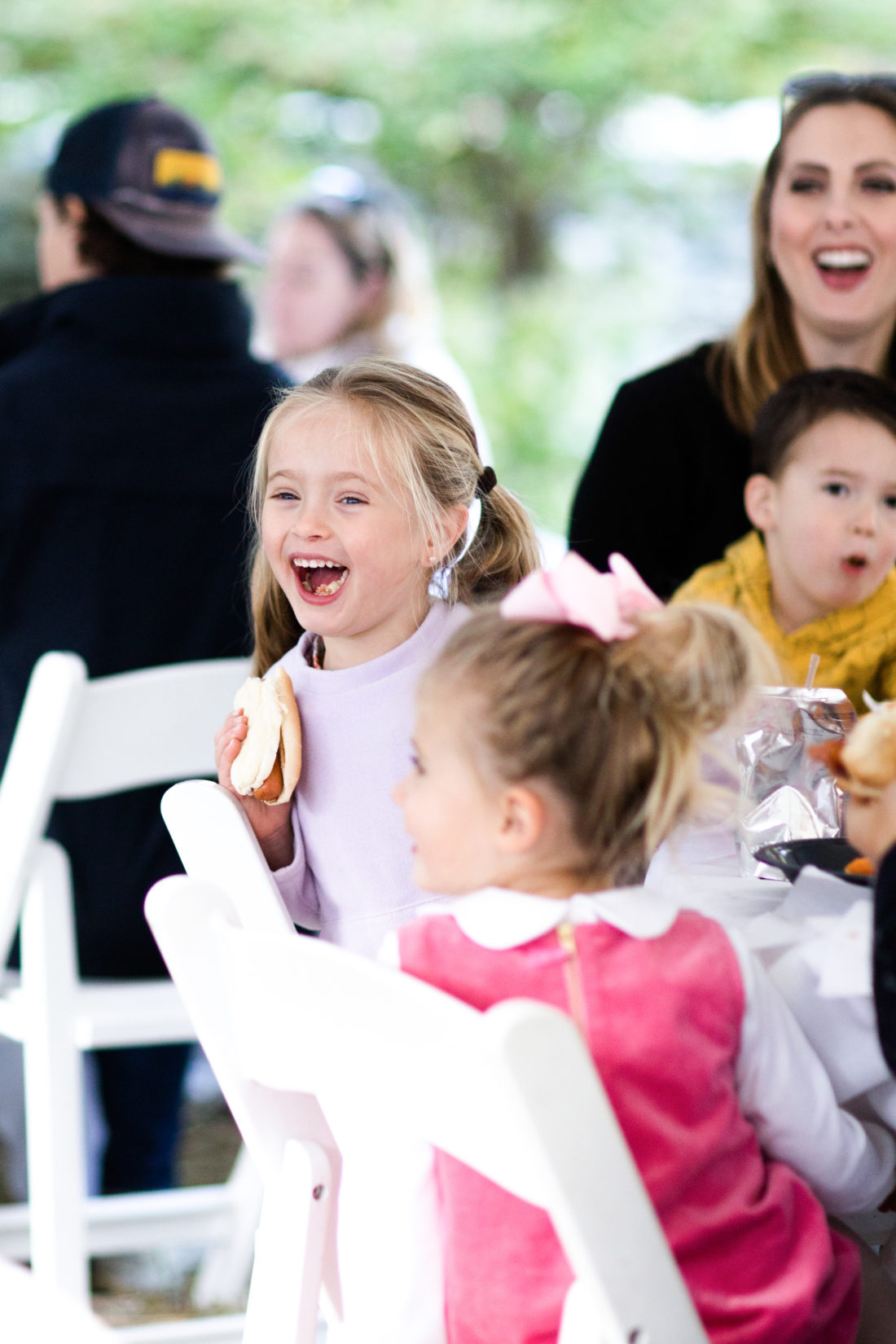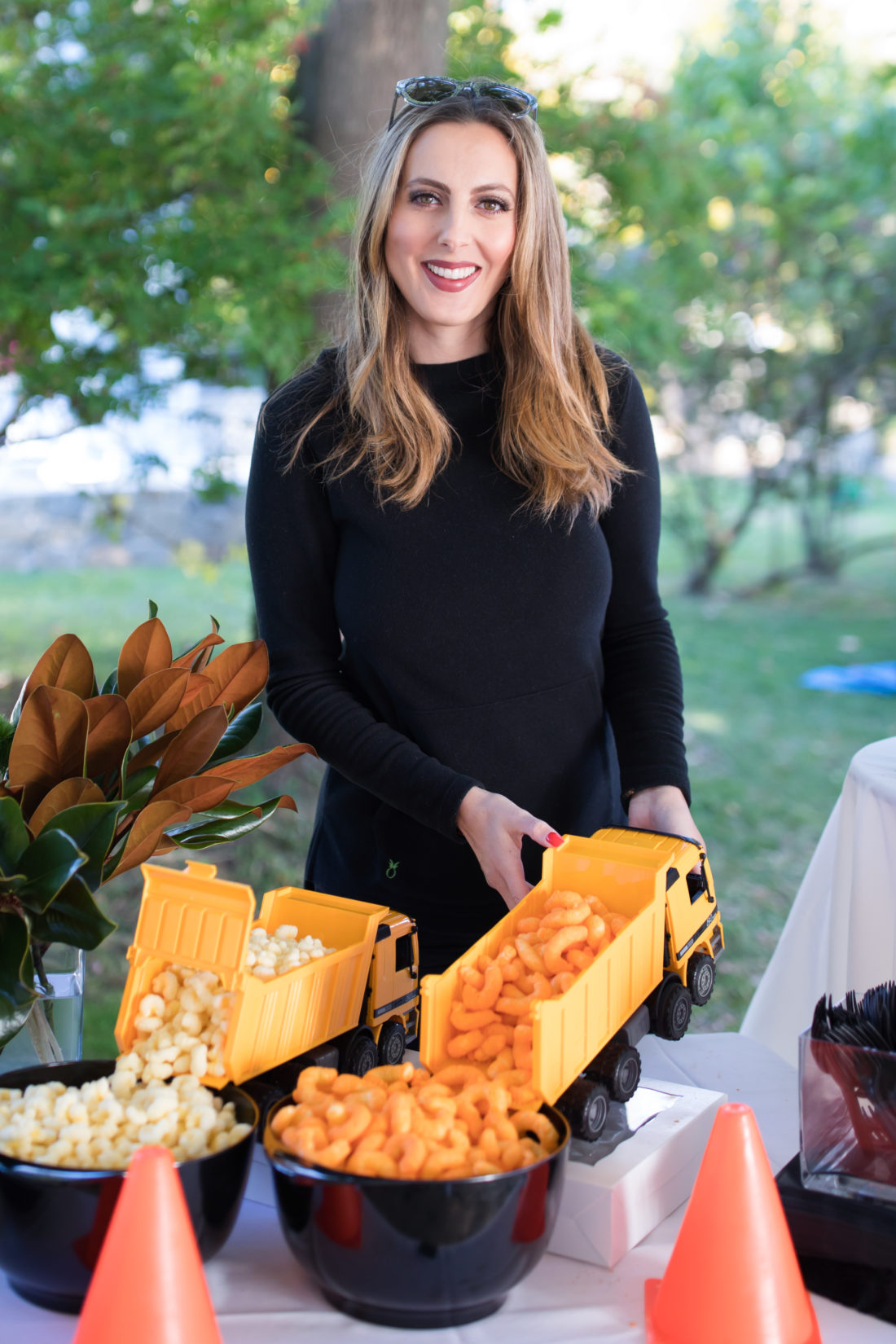 My number one requirement when I throw a party is great food (It's always important to me to serve a full meal, not just snacks) and a bar setup of course! We like to do our parties in the late afternoons so that Kyle can make it on his way home from work (He works every weekend until the late afternoon). I really love the dynamic created by a late afternoon/evening party, though! It was born out of necessity but I don't think I would change it. I love that the kids get to run around, everyone eats dinner, and then the parents can load them in to the car right in time for bath and bed time. Everyone wins! We love the Super Duper Weenie truck, it's so yummy and they take care of set up and clean up so beautifully. I also set up some snacks near the bar…being dropped off by some handy dump trucks of course…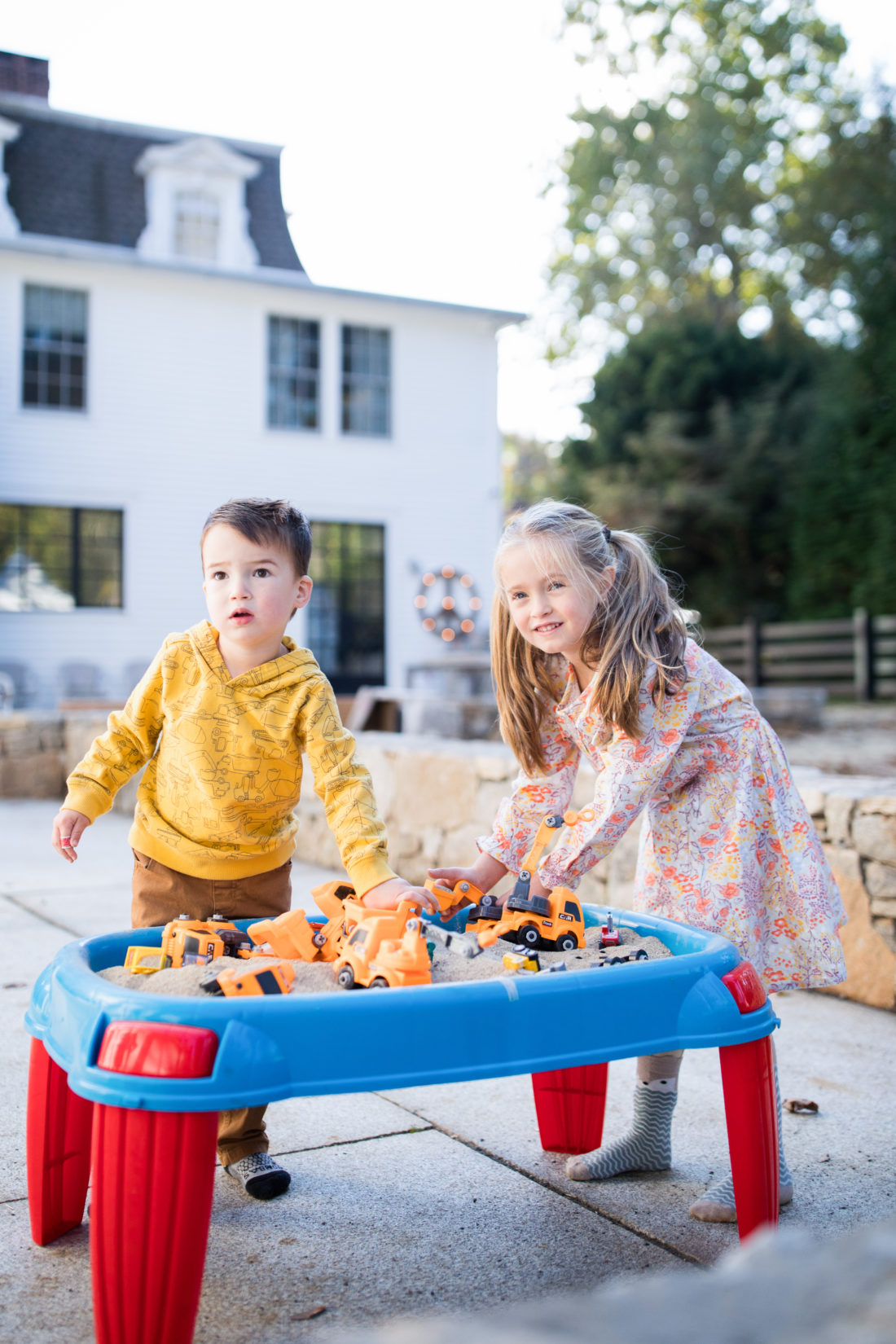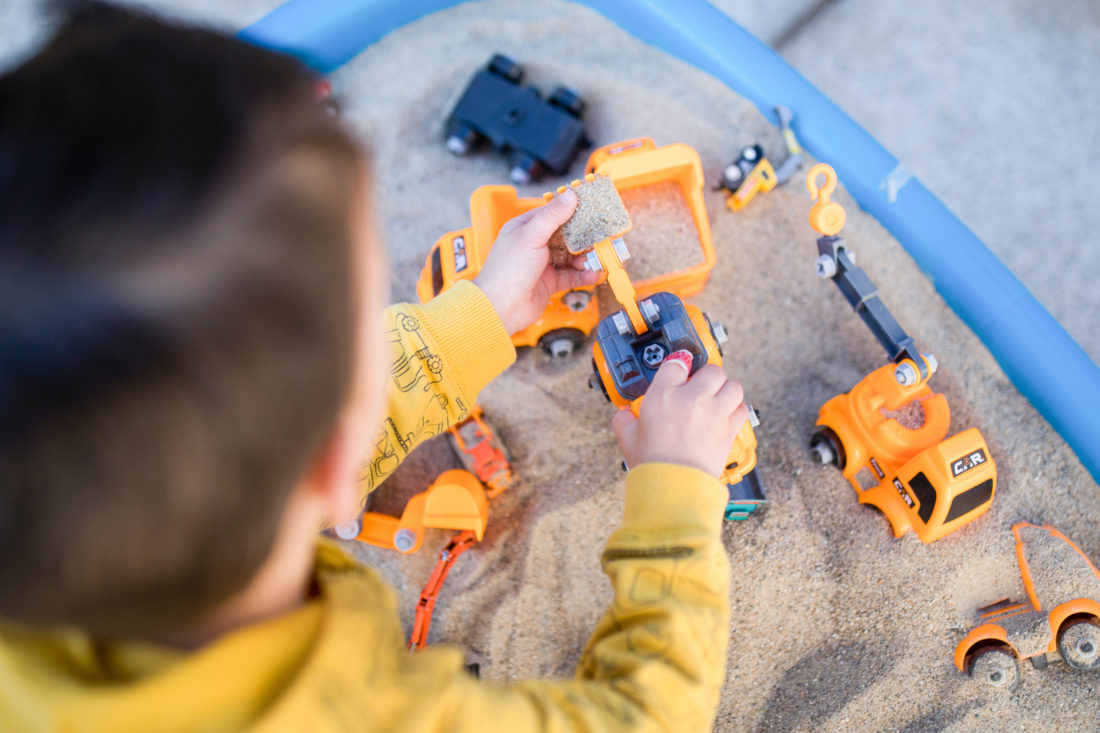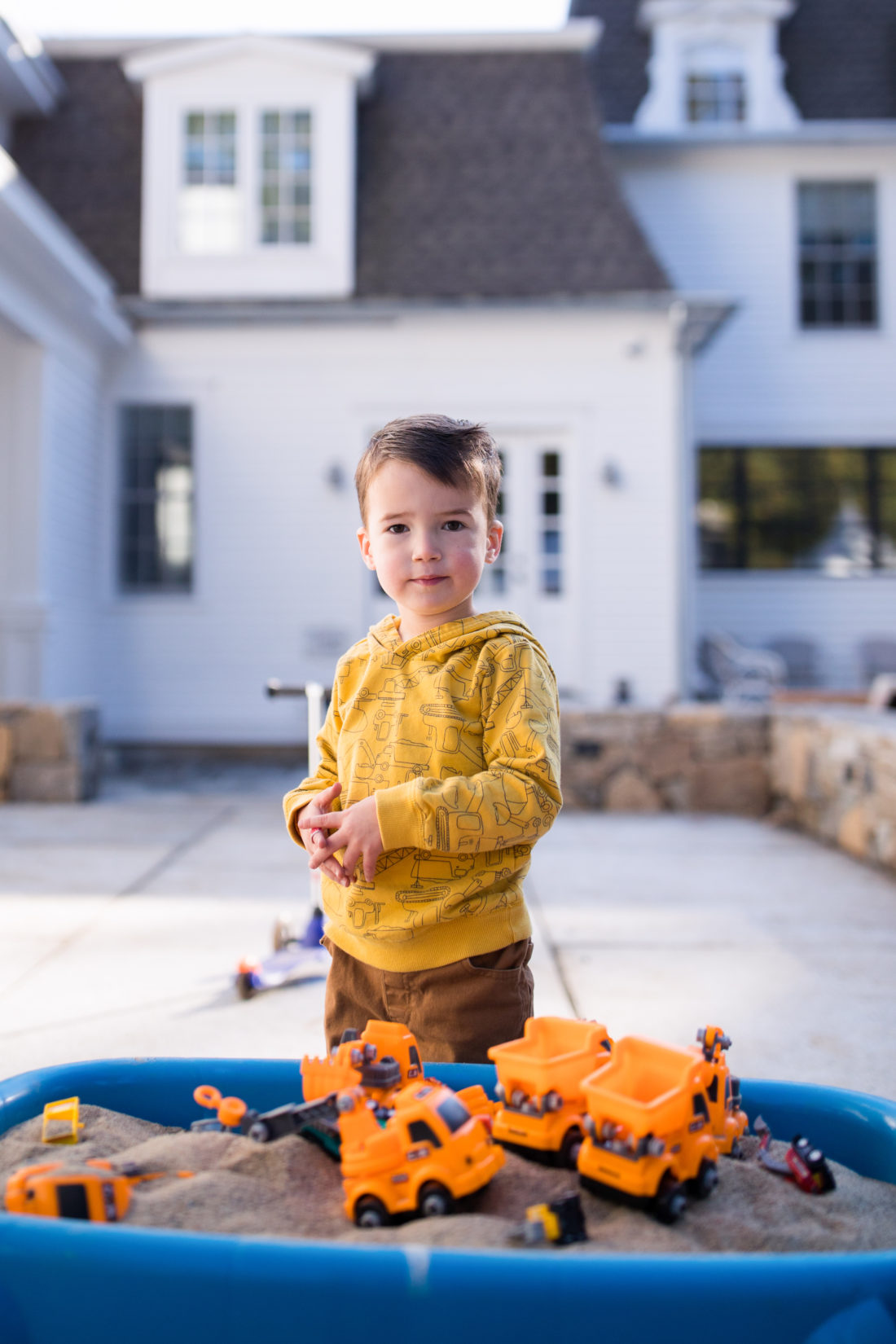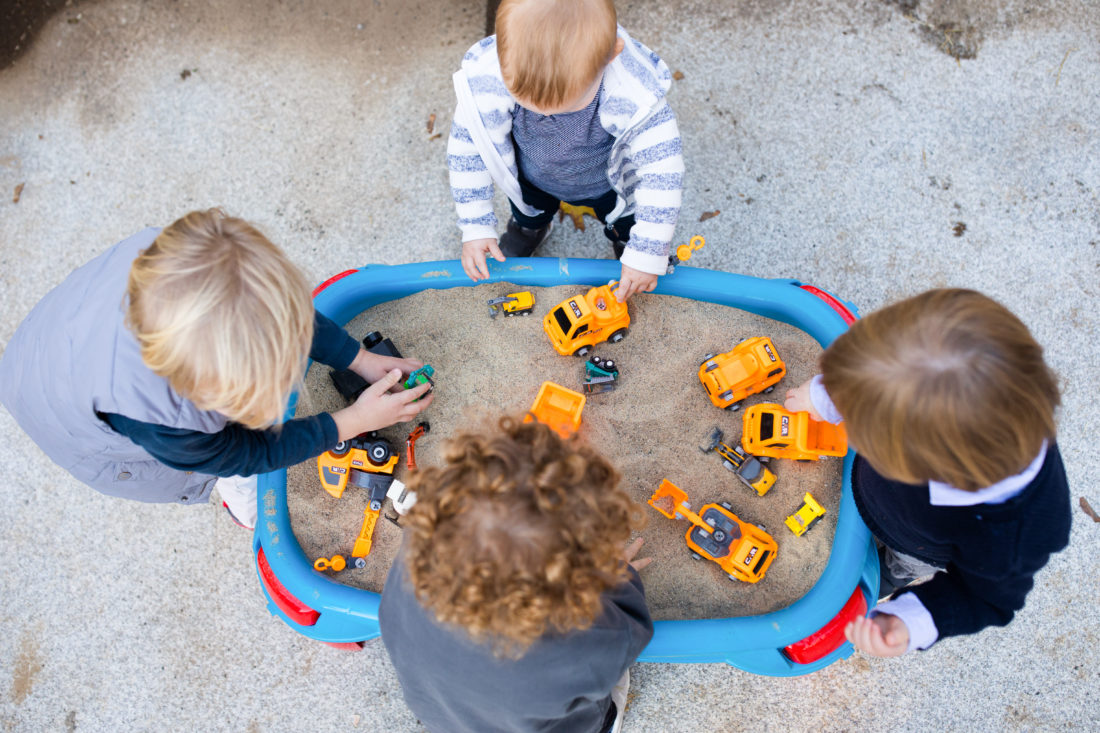 We had a sand table for the smaller kids with little vehicles to play with, two real construction vehicles for the kids to climb all over and sit in (touch-a-truck style), and a big jumpy house with slides! I also set up a tent with tables to eat and chill in. Last but not least, we had a balloon artist making balloon creations for the kiddos!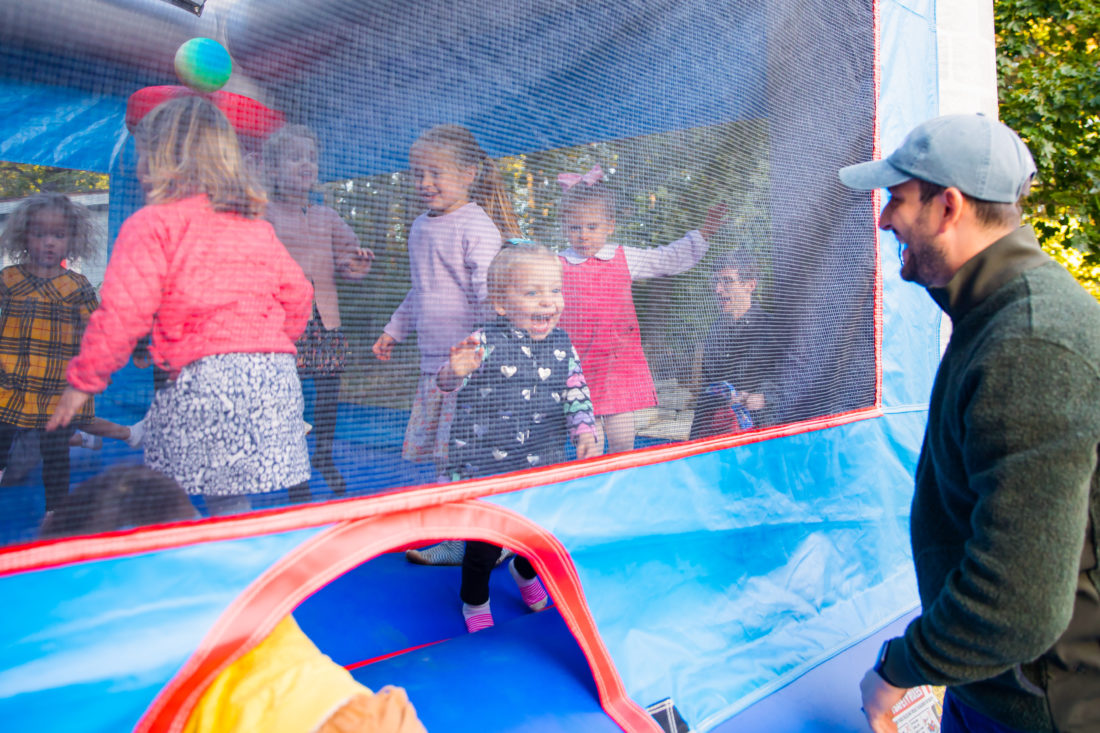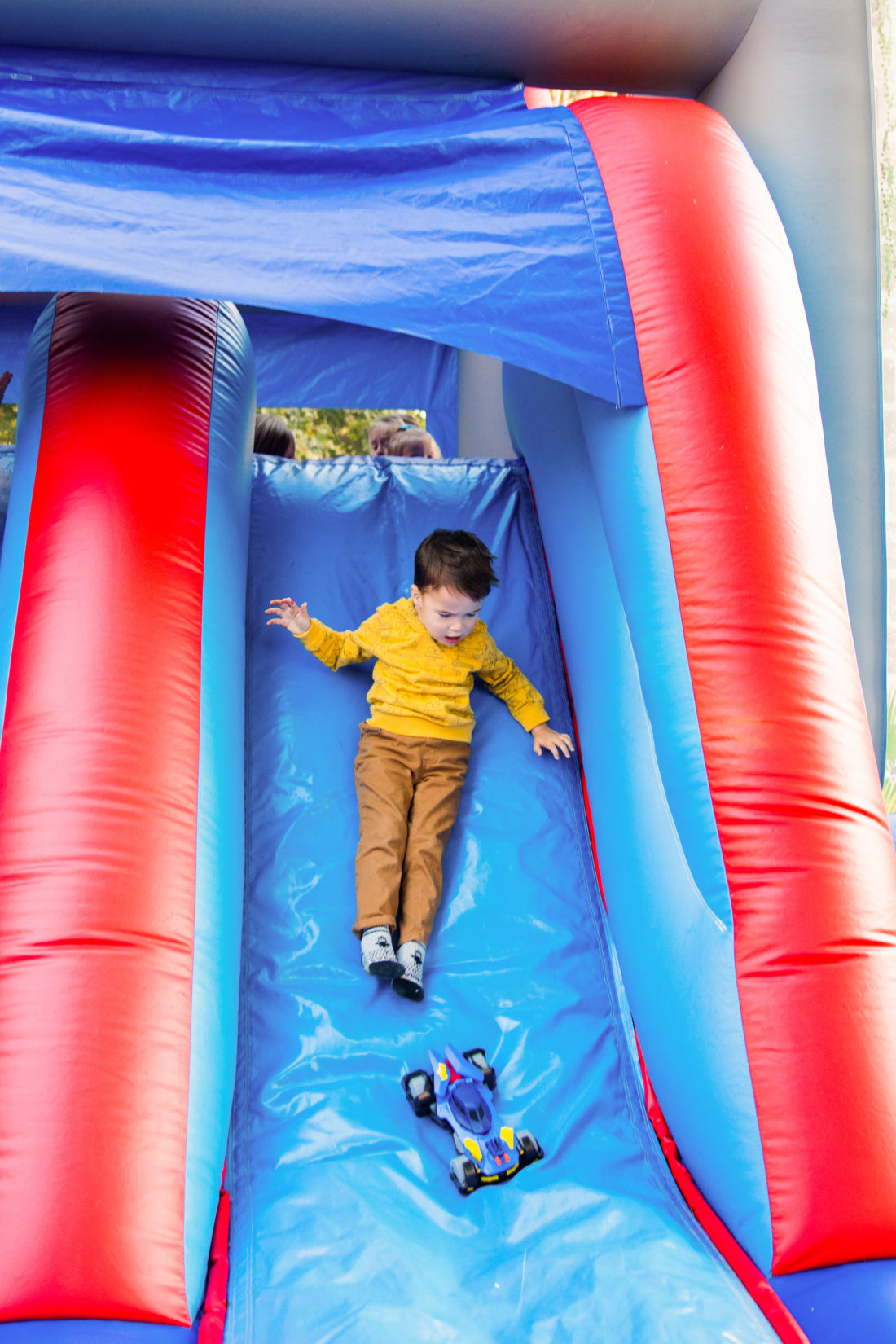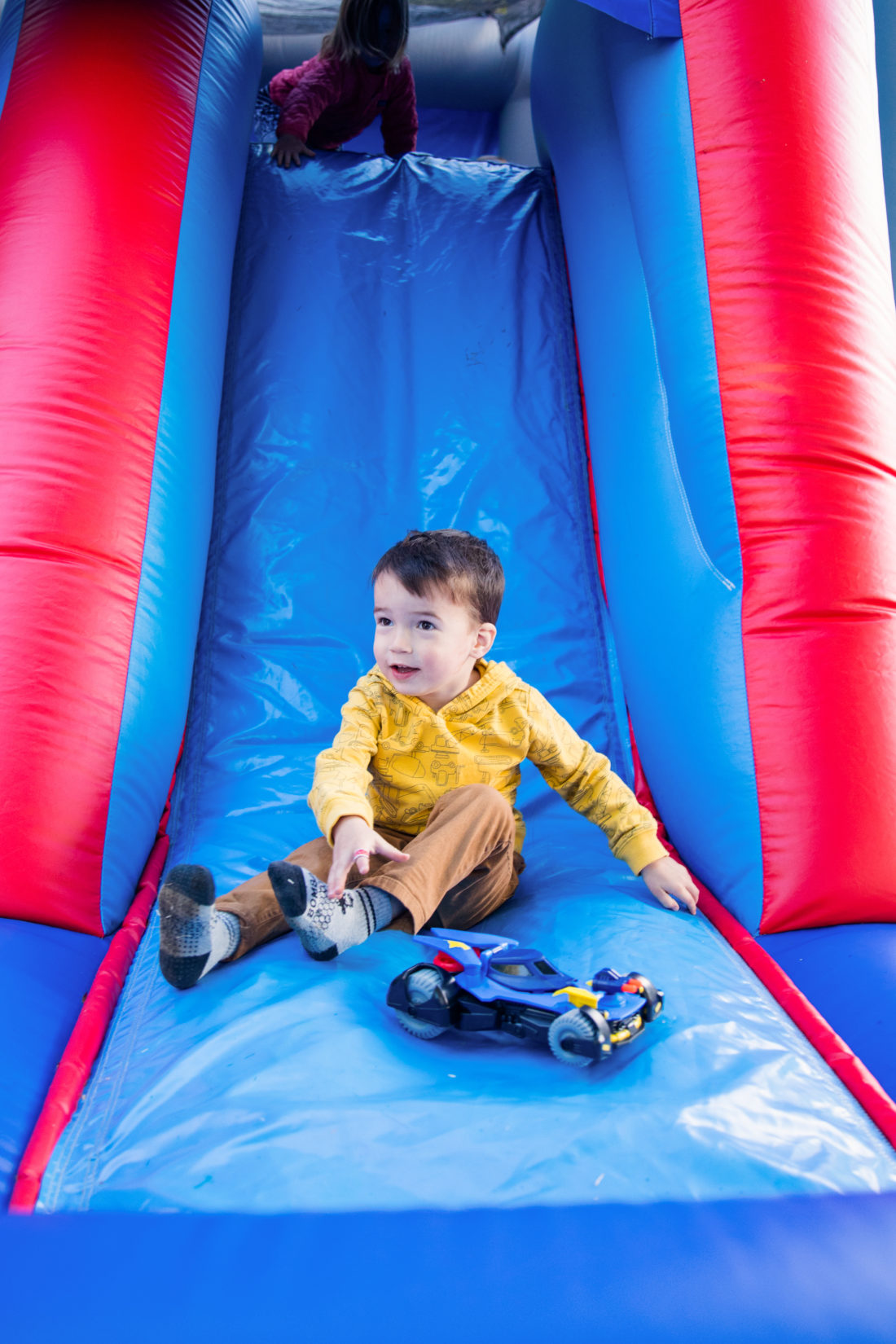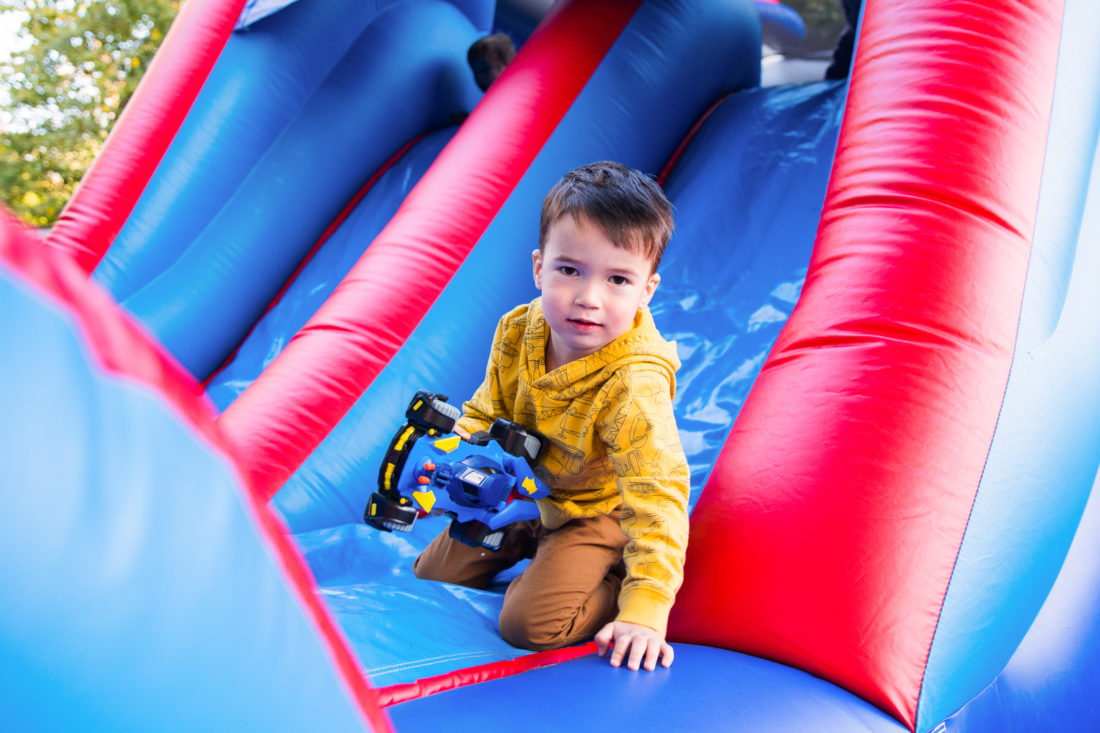 It was so fun to see Major having a total blast at his party– and it was the first time I really saw him fully interacting with all of his friends from school. It was beyond adorable! As the "little brother" he normally gets to tag along with all of Marlowe's friend groups, and I hadn't really noticed until the party that this is the first time he has his own friends! I kept looking over at him and smiling watching him having the time of his life. After playing and eating for a bit, we had the kids crack open a truck piñata, and then went right in to cake time. I was legitimately in love with Major's cake this year. Crystal from Confections by Crystal always hits it out of the park, but this construction vehicles cake was so chic AND adorable. We chose a chocolate cake with cookies and cream filling. She also made the cutest cake pops in the shape of dirt balls, cones, and construction hats.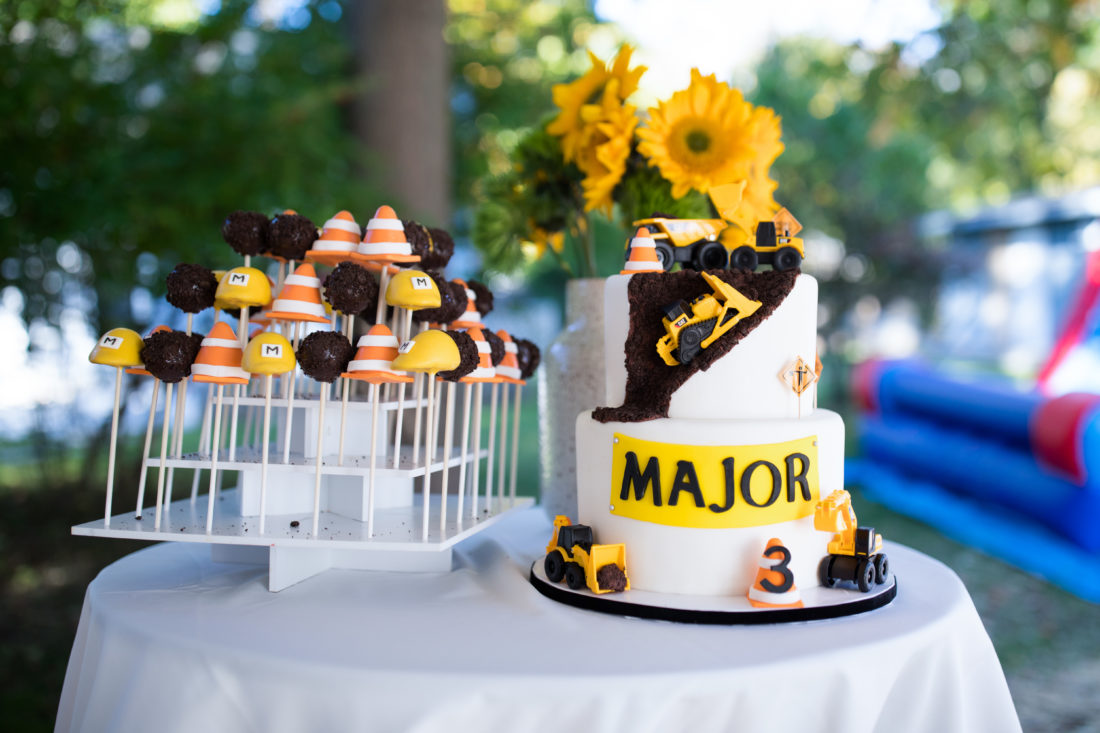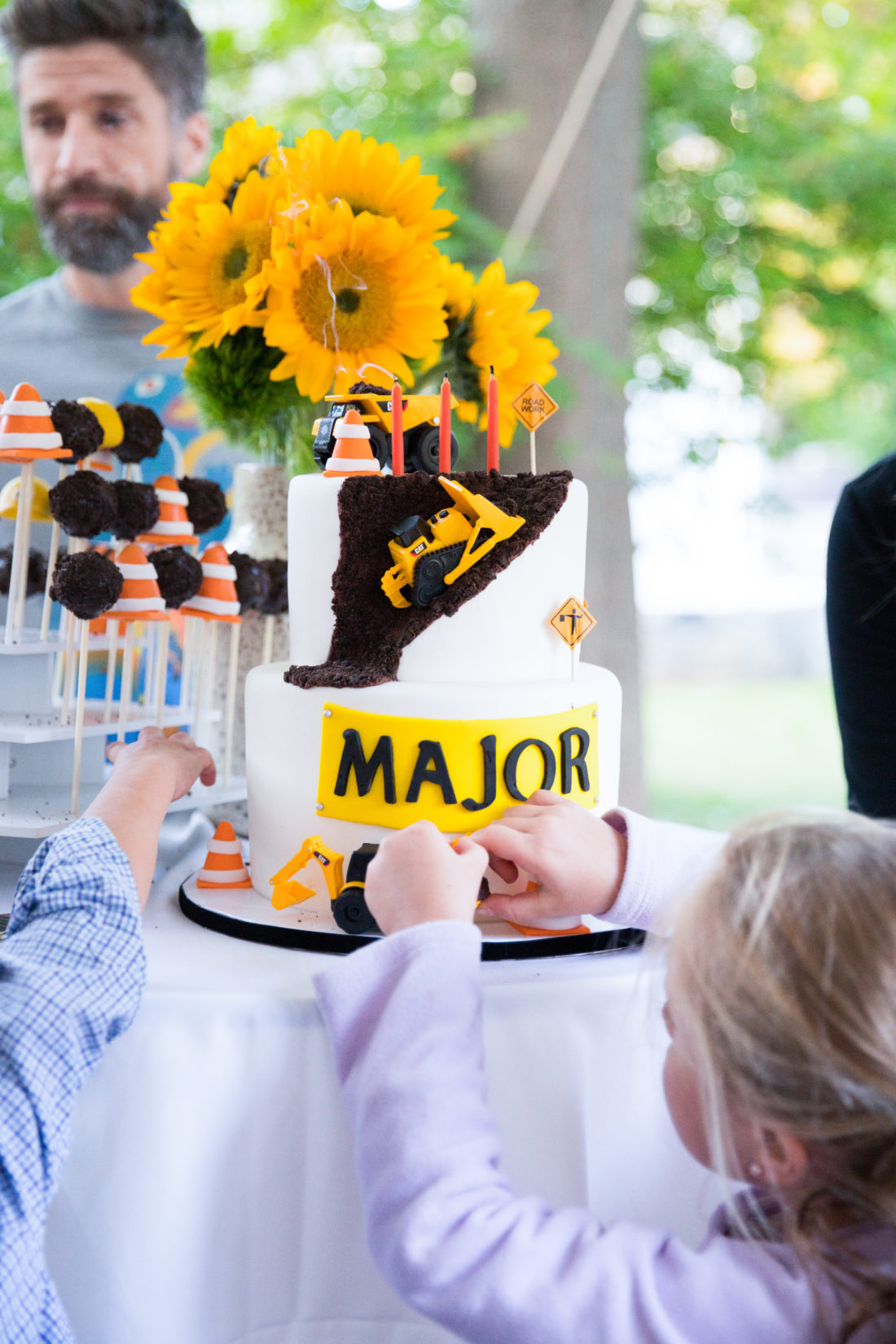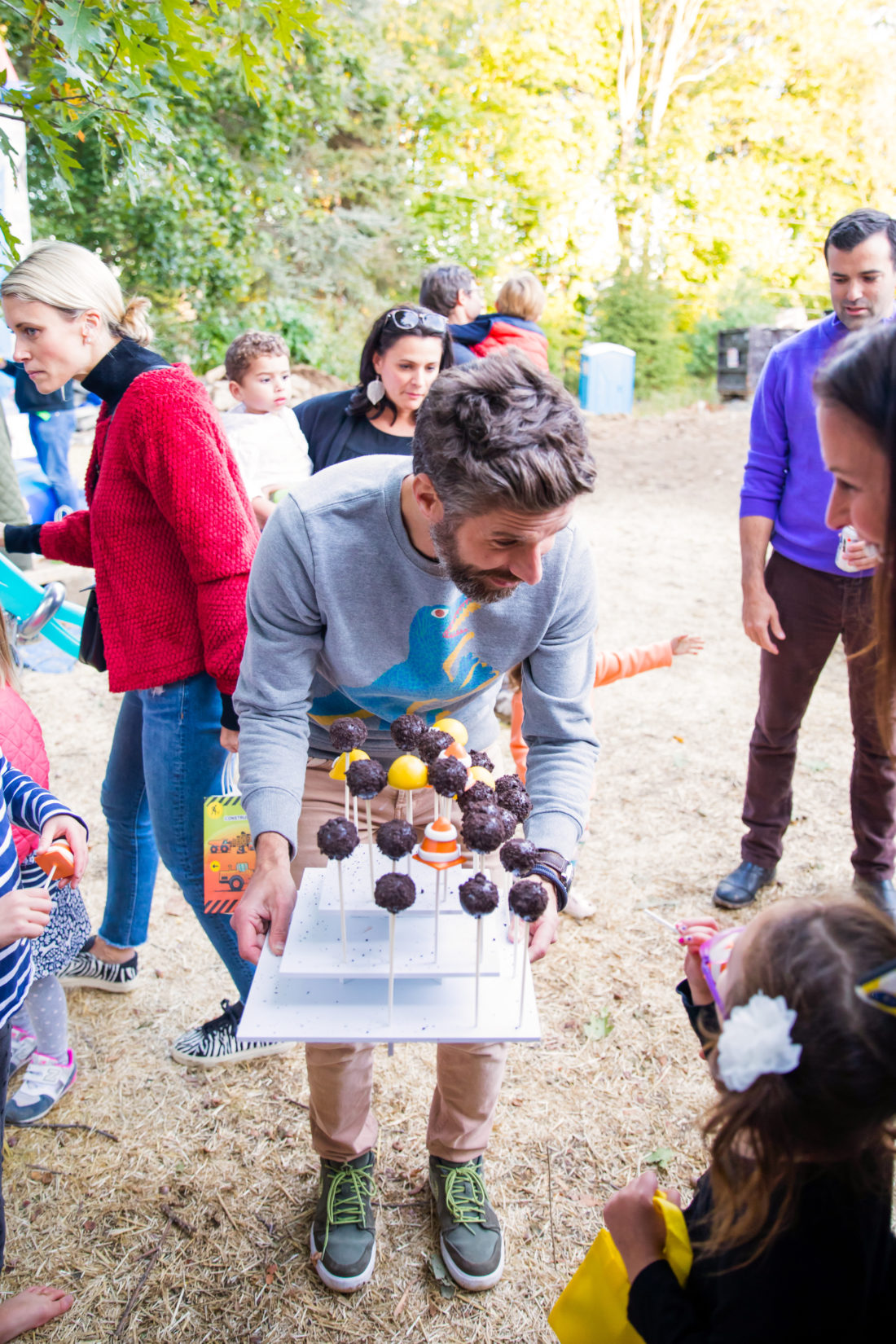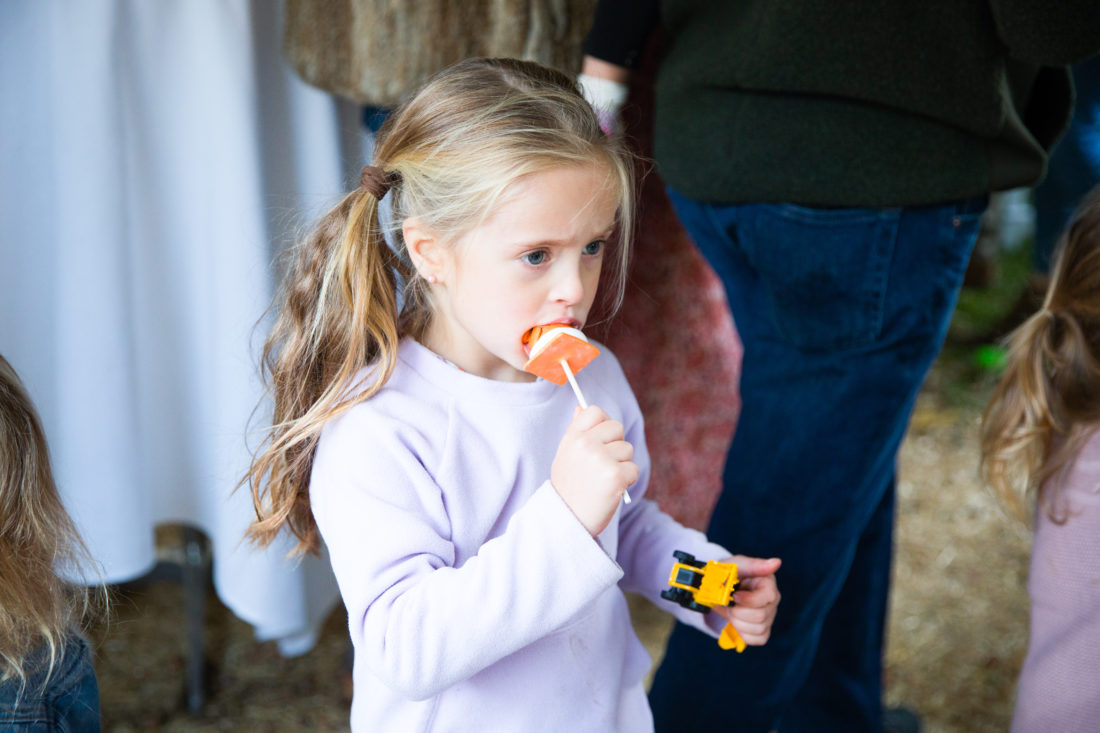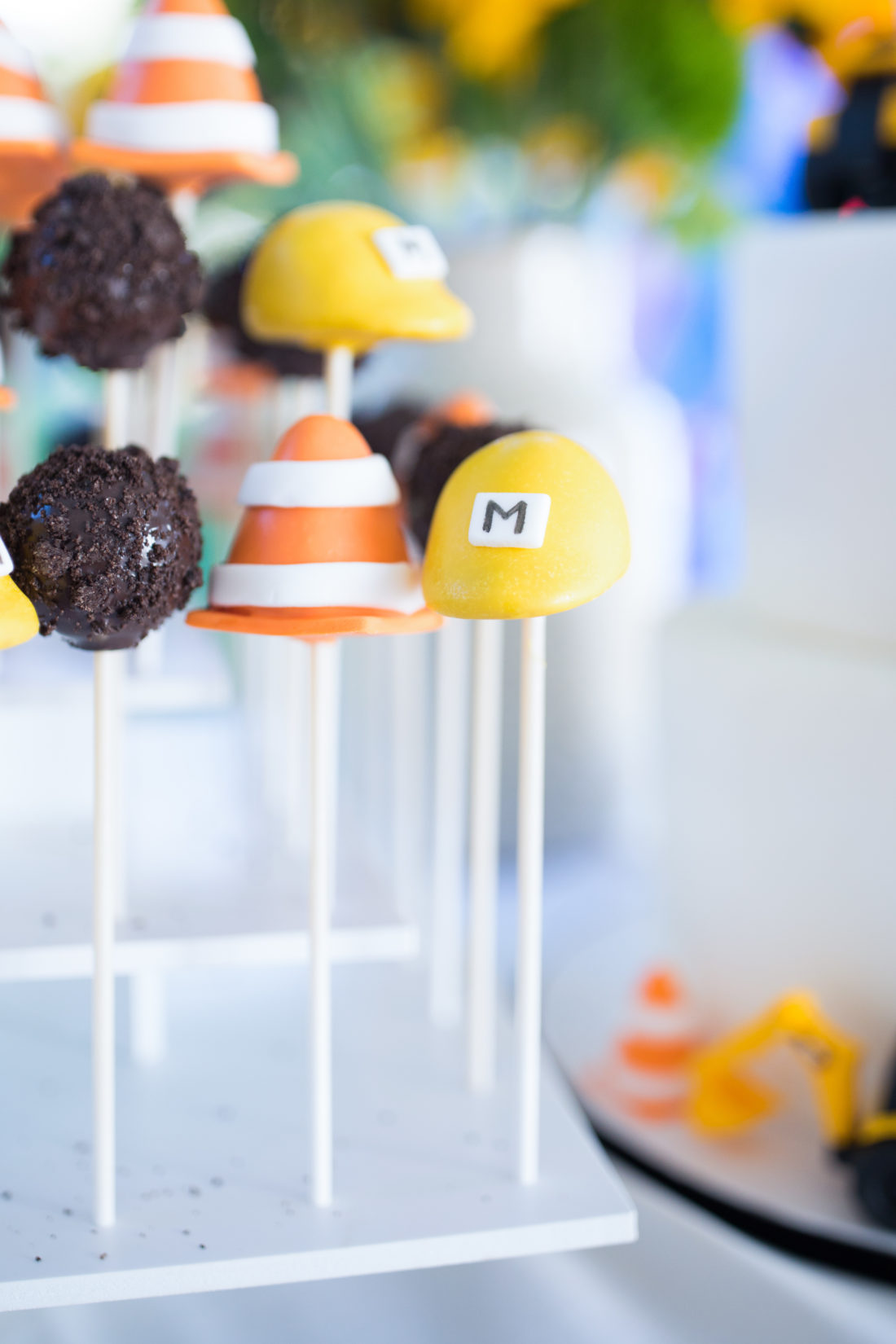 As everyone was leaving we handed out a "family favor", which was a construction themed puzzle and one of Major's favorite books "Goodnight Goodnight Construction Site". It always makes us happy to send our guests home with some of our favorite things. Kyle and I sat down at the end of the night after the party and both said how much it meant to us to have that celebration for our sweet Major boy. As the youngest sib, now turning in to our Middle Child, he ends up with a lot less attention and having a super special day to celebrate everything magical about him really did so much for the two of us also. We are so proud of our little man, and I can't wait to see what theme he chooses for next year's festivities! LOL.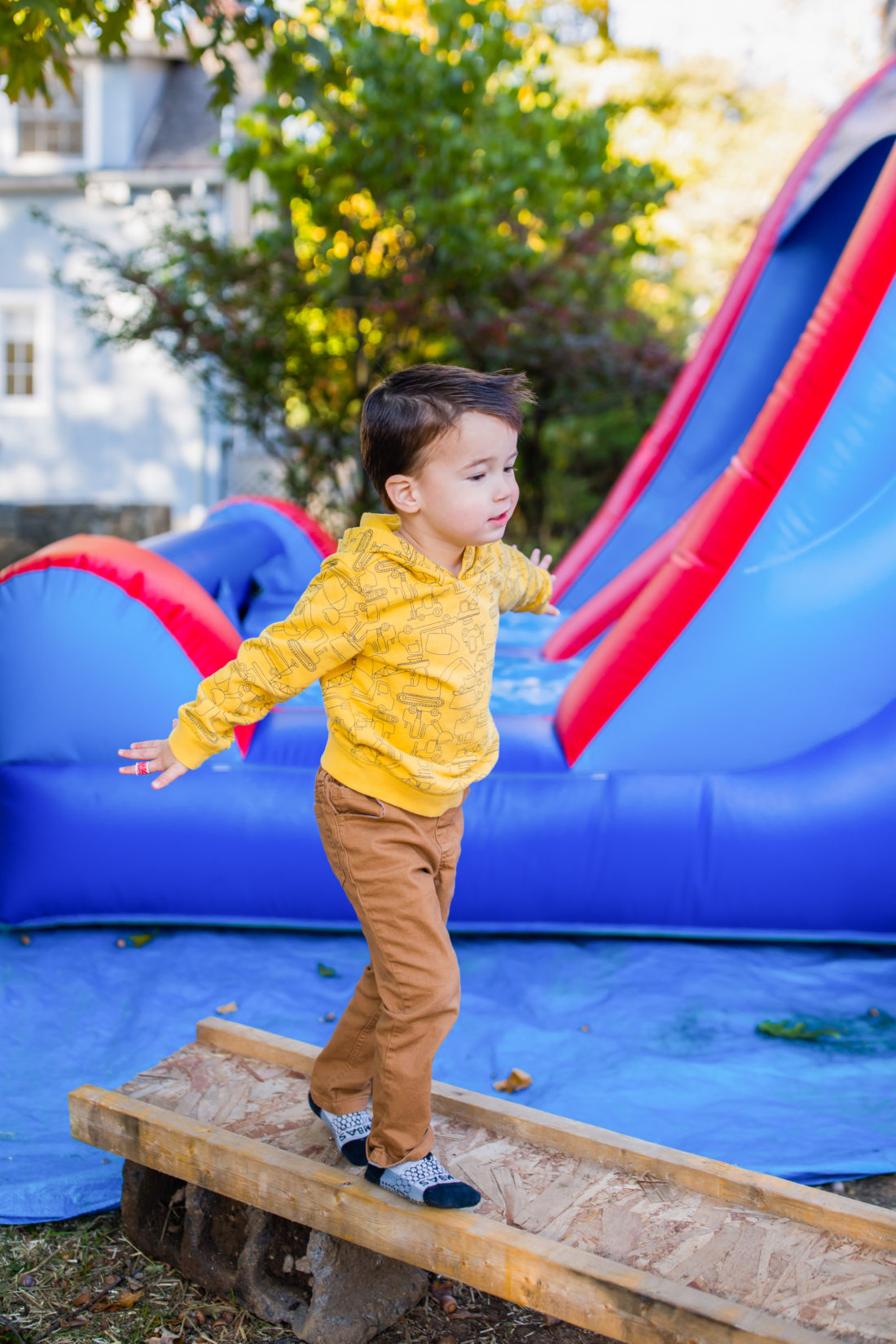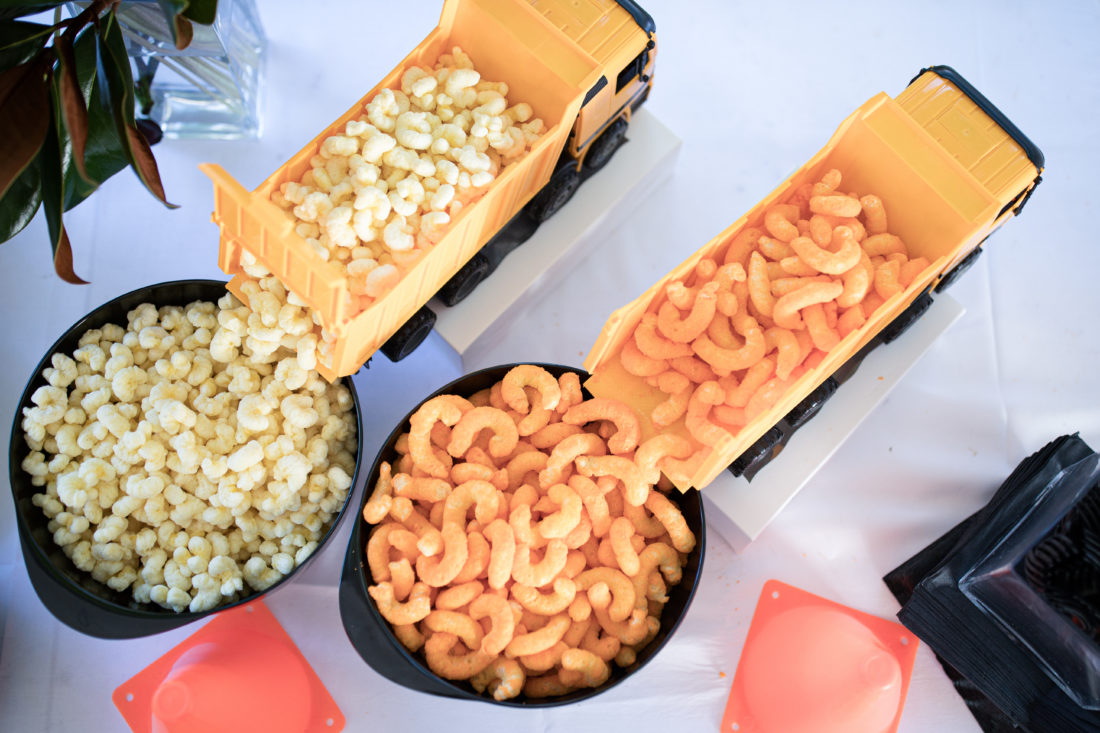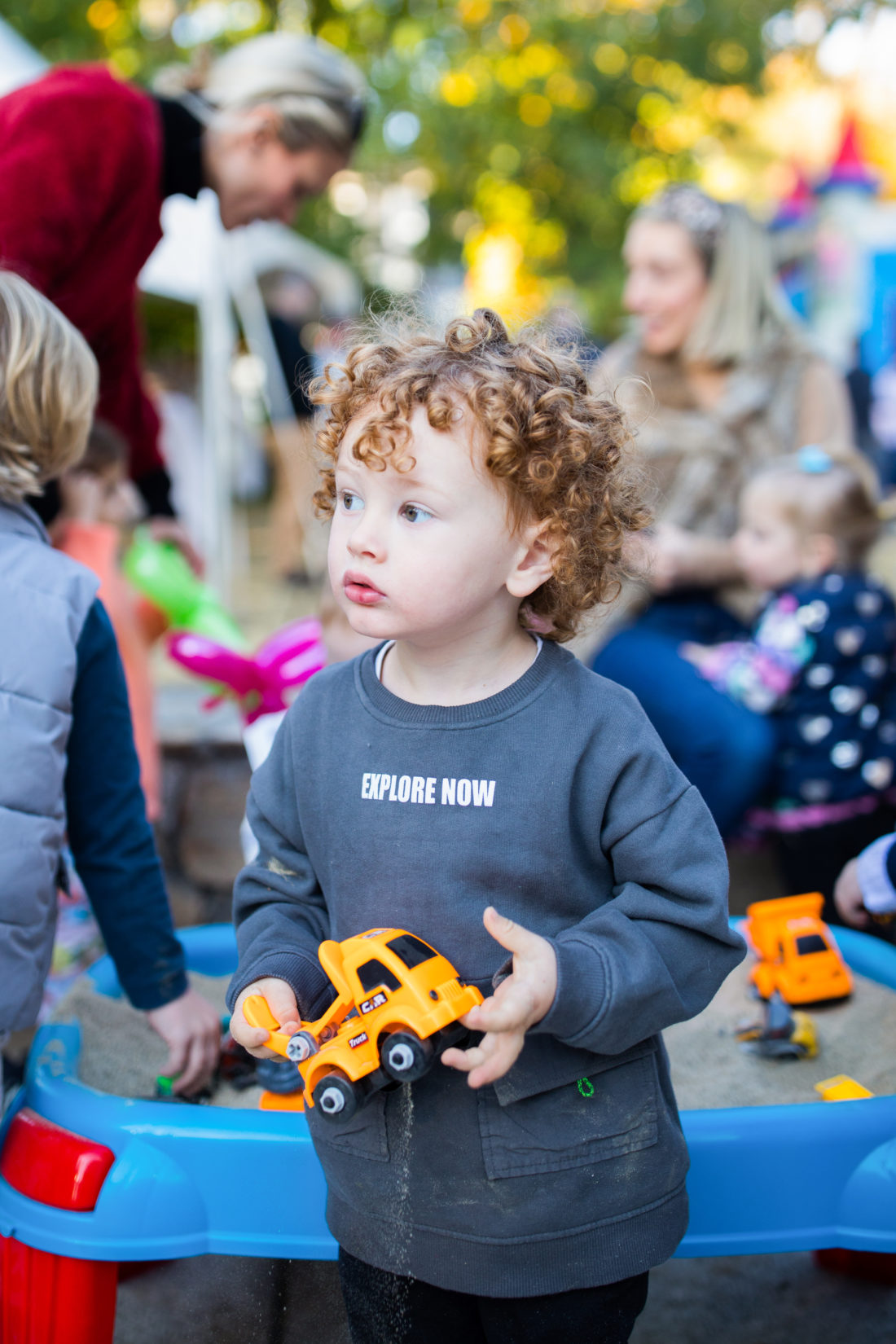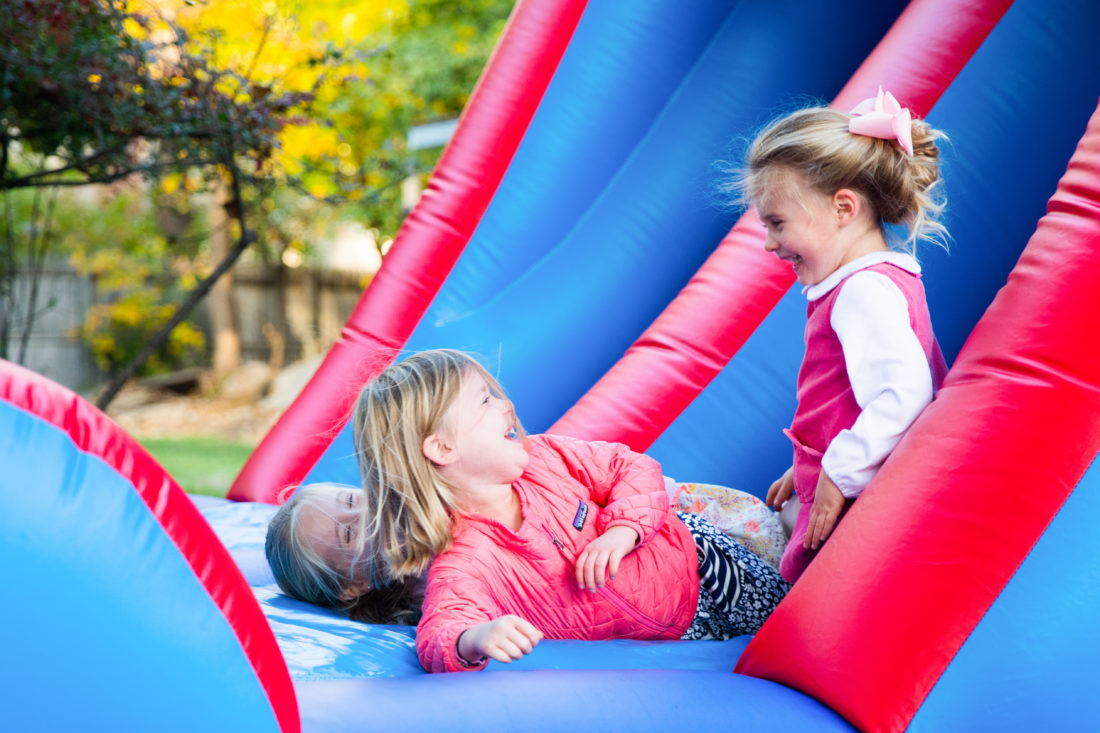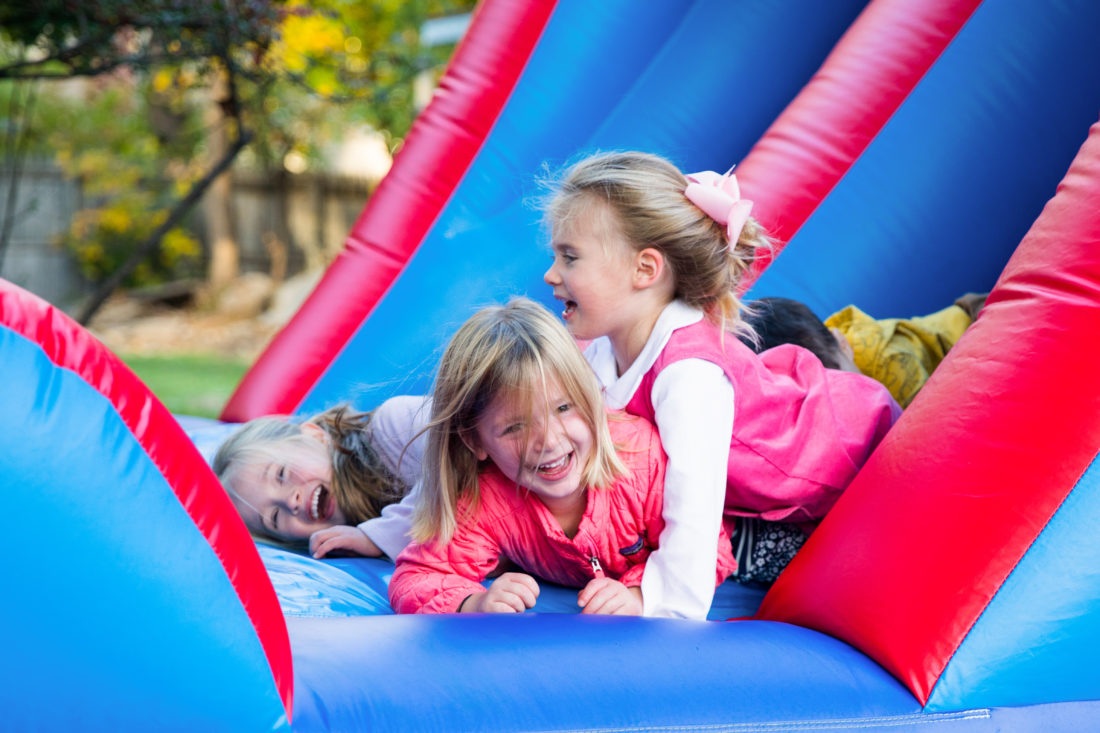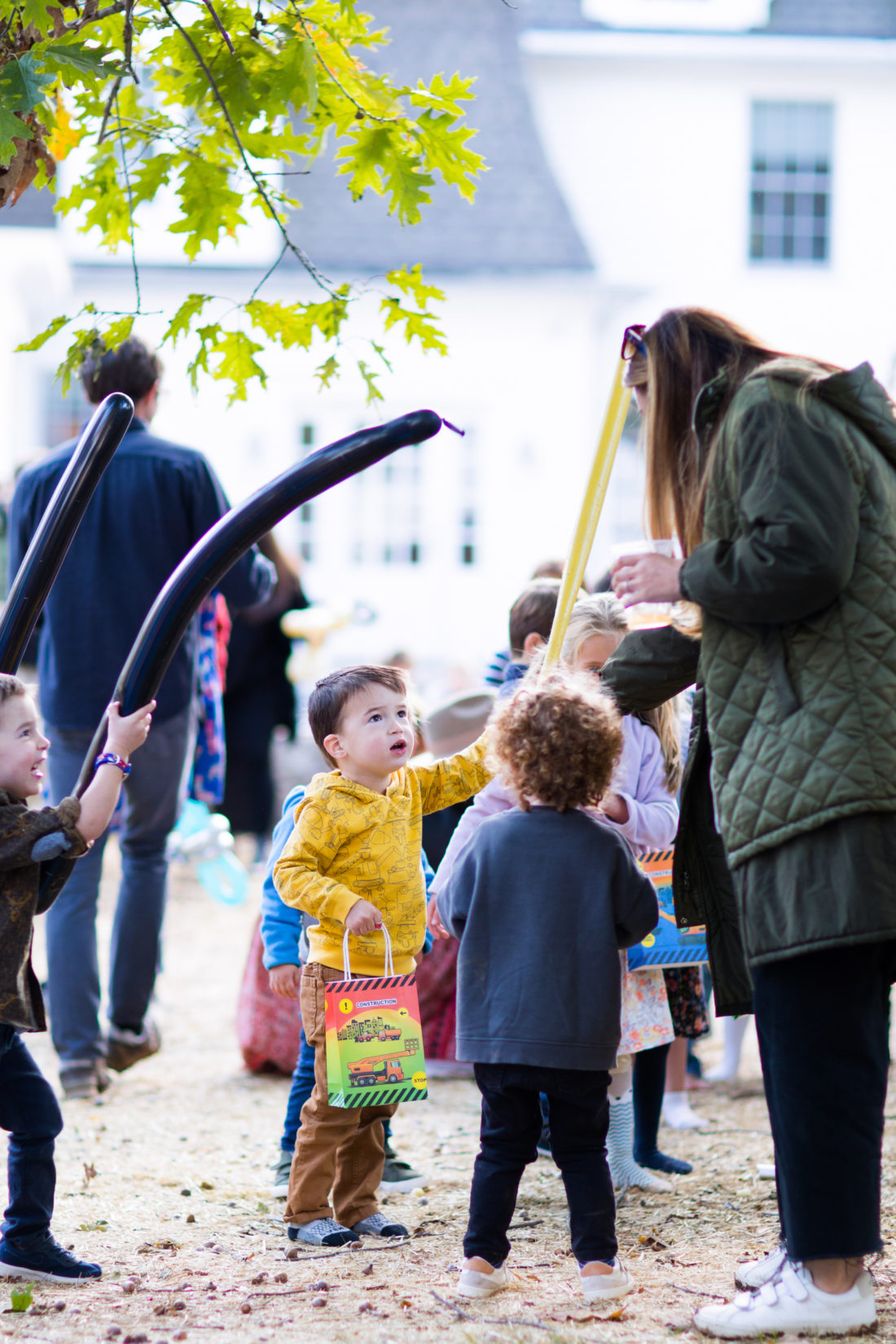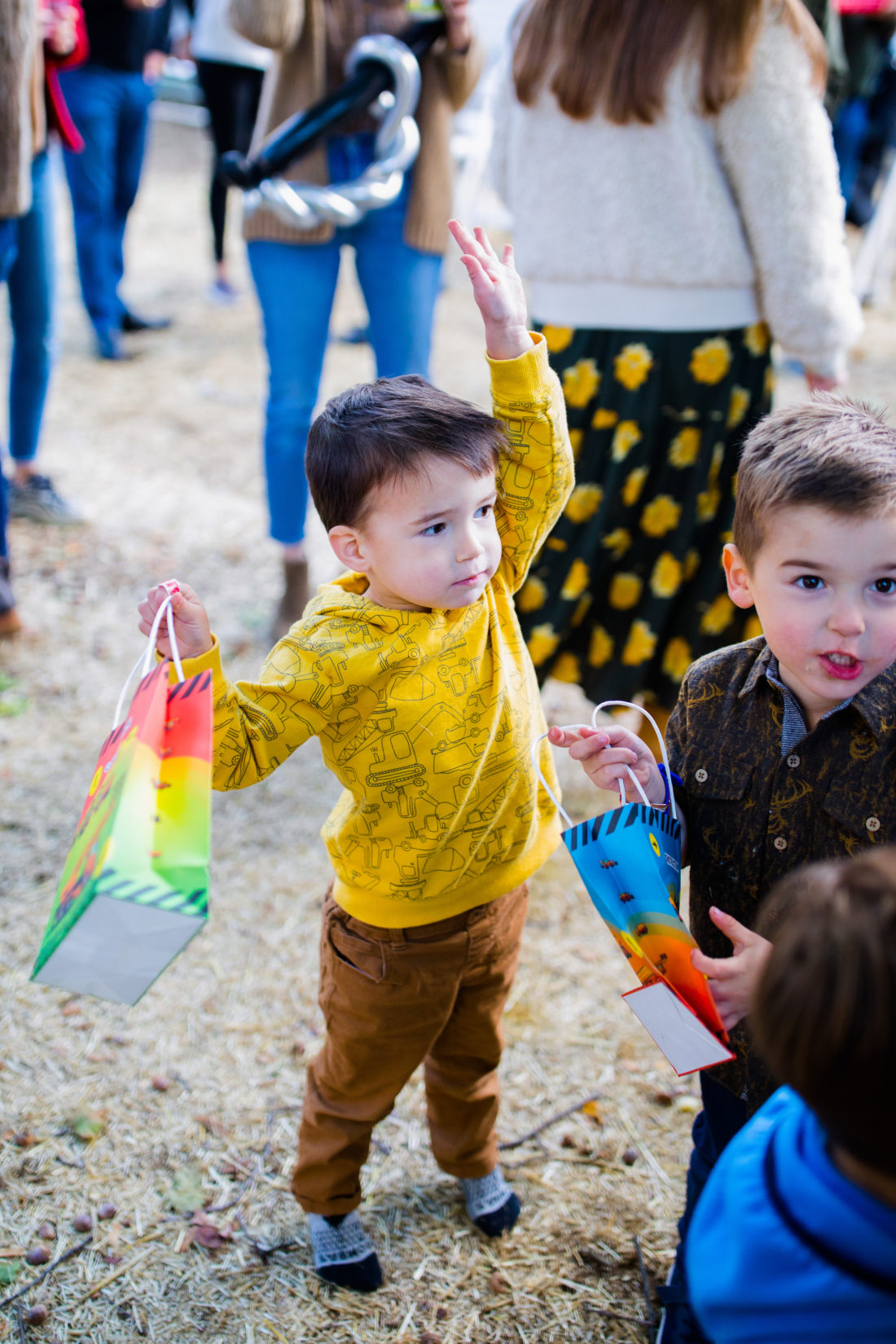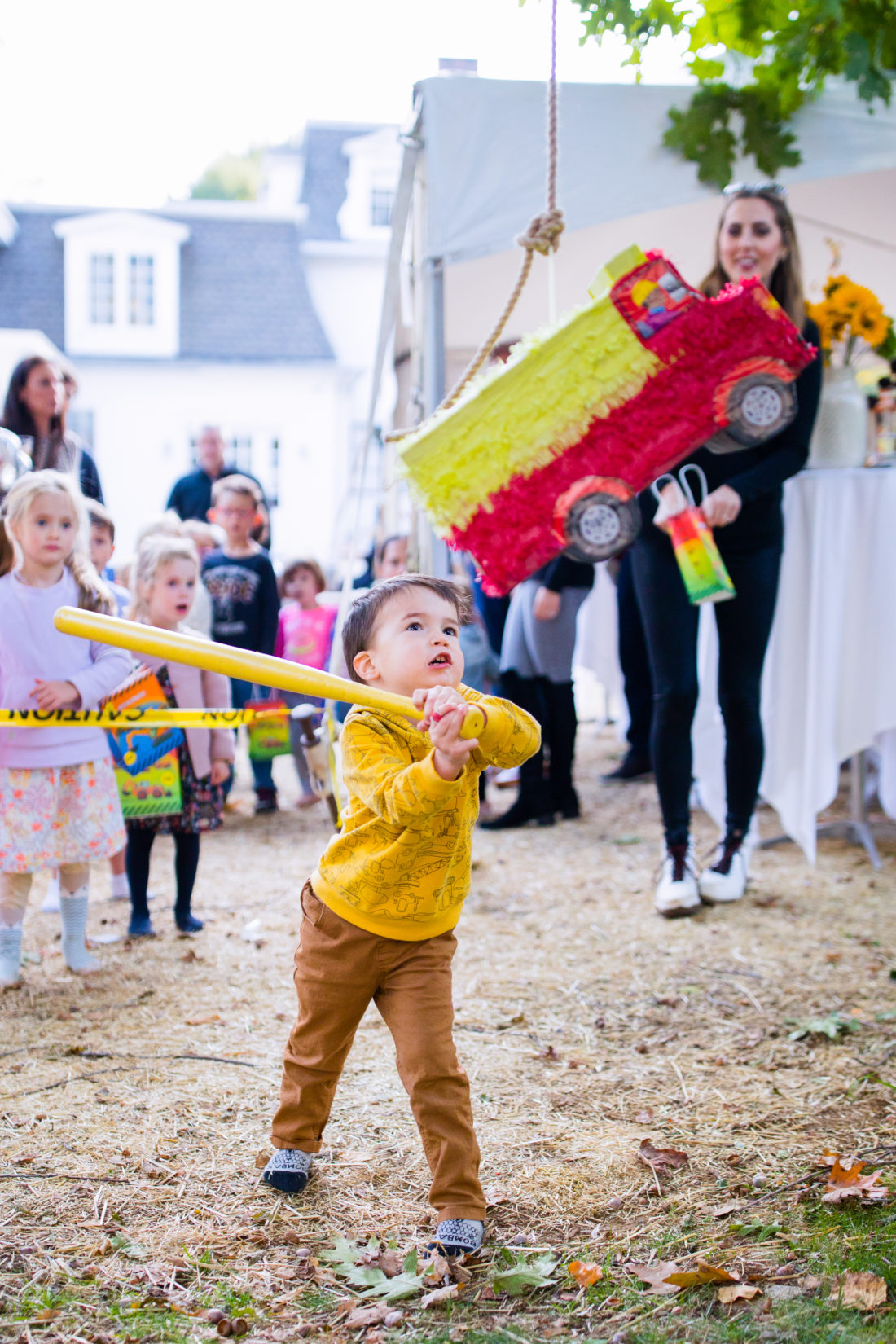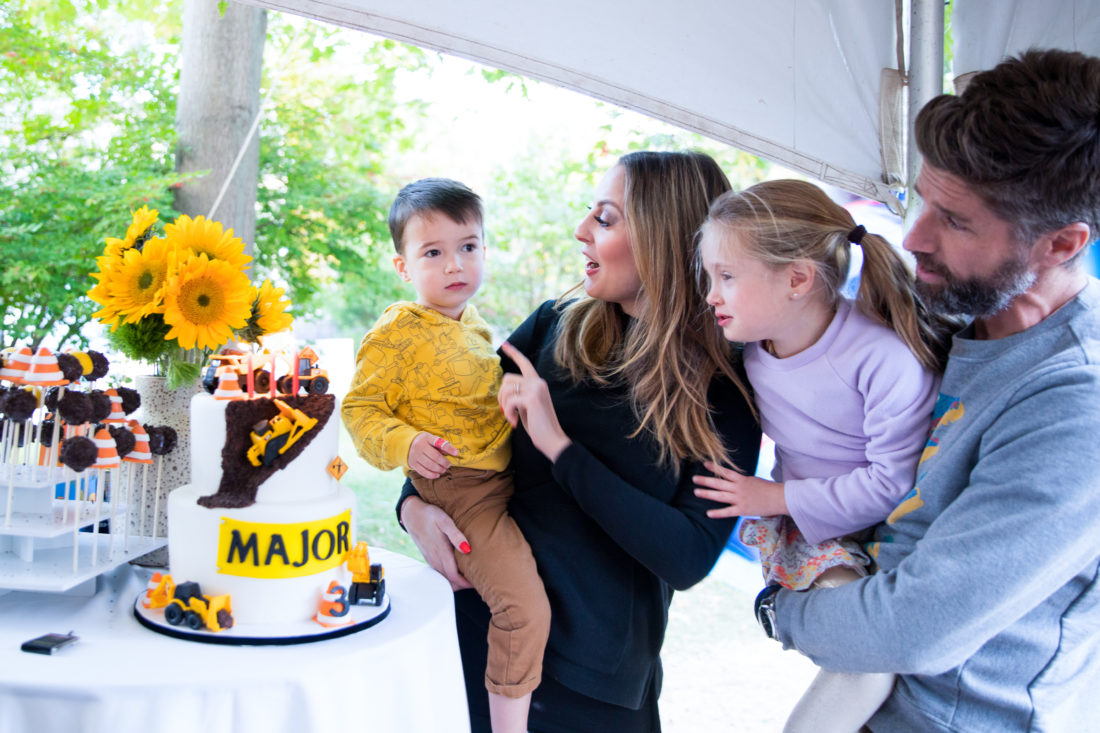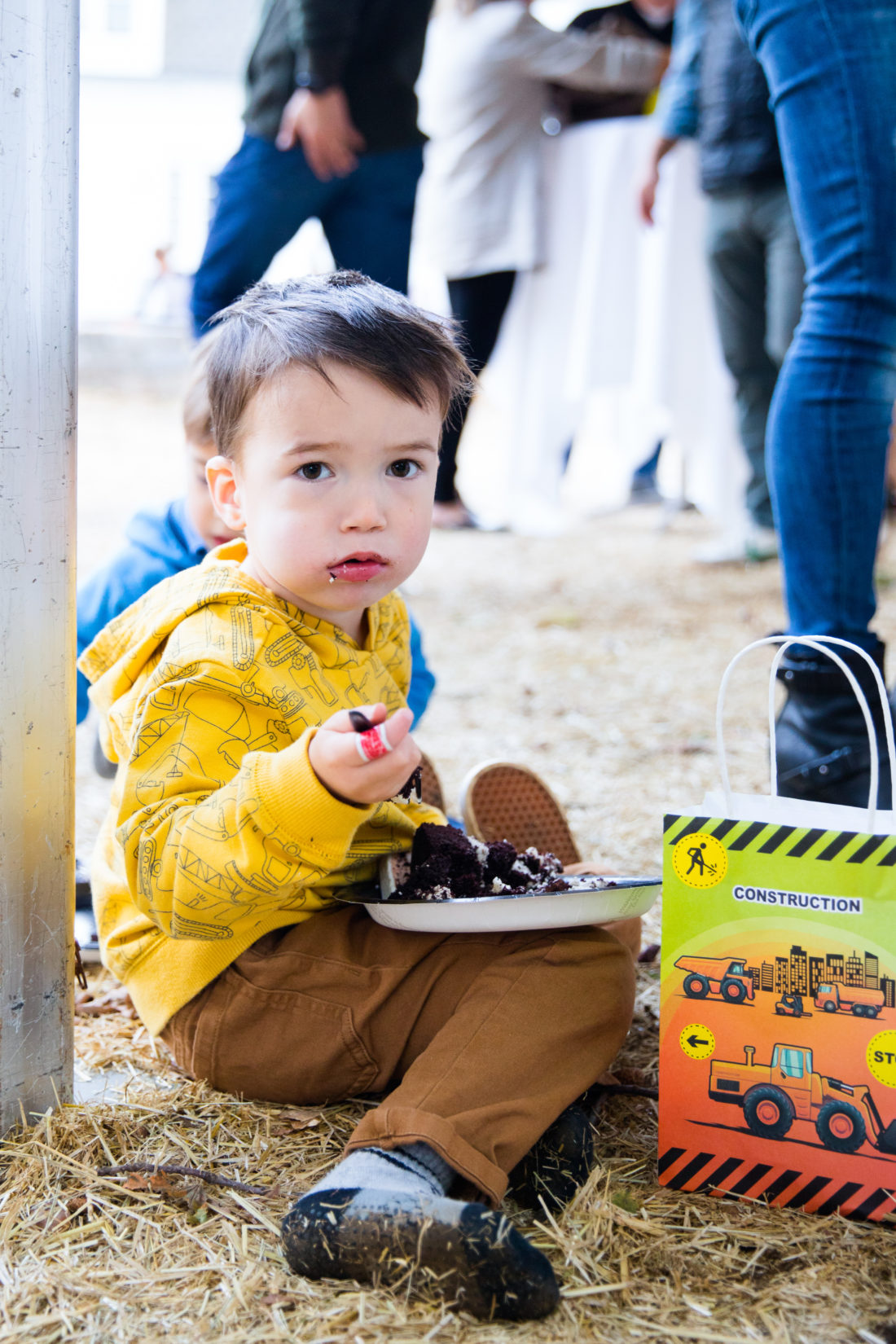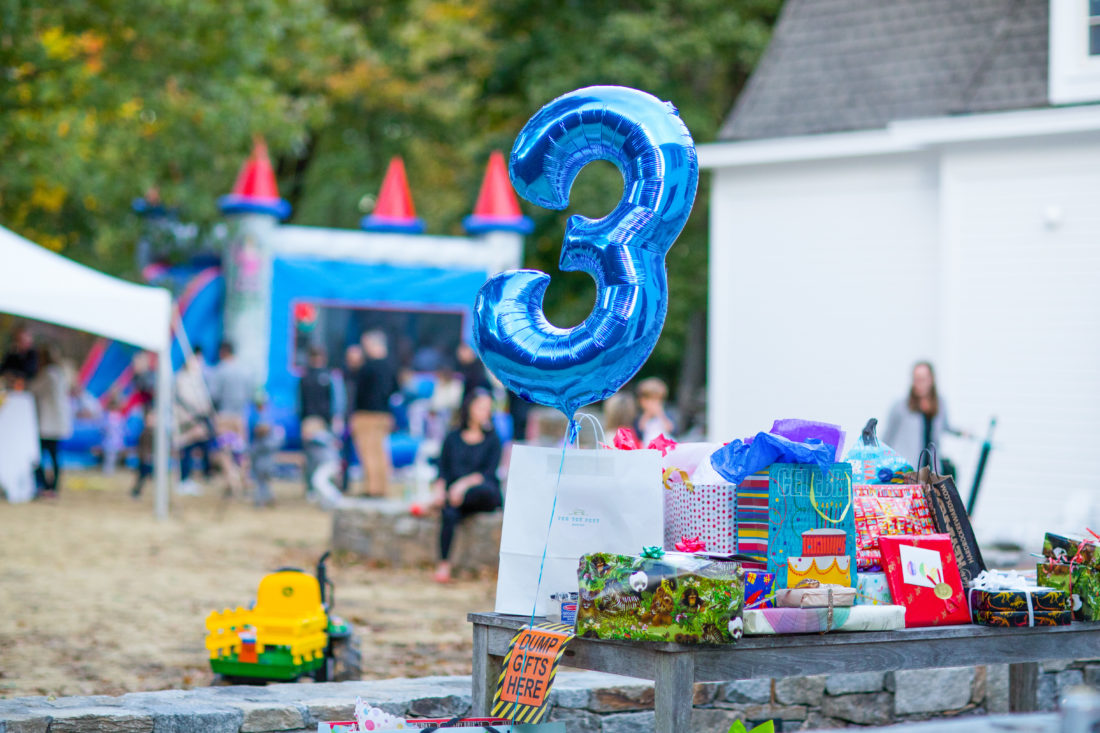 Shop the look…

Photographs by Ellyett Photography