The following content may contain affiliate links. When you click and shop the links, we receive a commission.
Major's bathroom across the hall from his bedroom was one of the first things I fell in love with when we toured our home for the first time. I just loved the original black and white tile floors, and the original porcelain door knobs. Swoon! Prudence and I wanted to continue the vibe of Major's fun, colorful bedroom in a sophisticated way that would last well in to his teen years.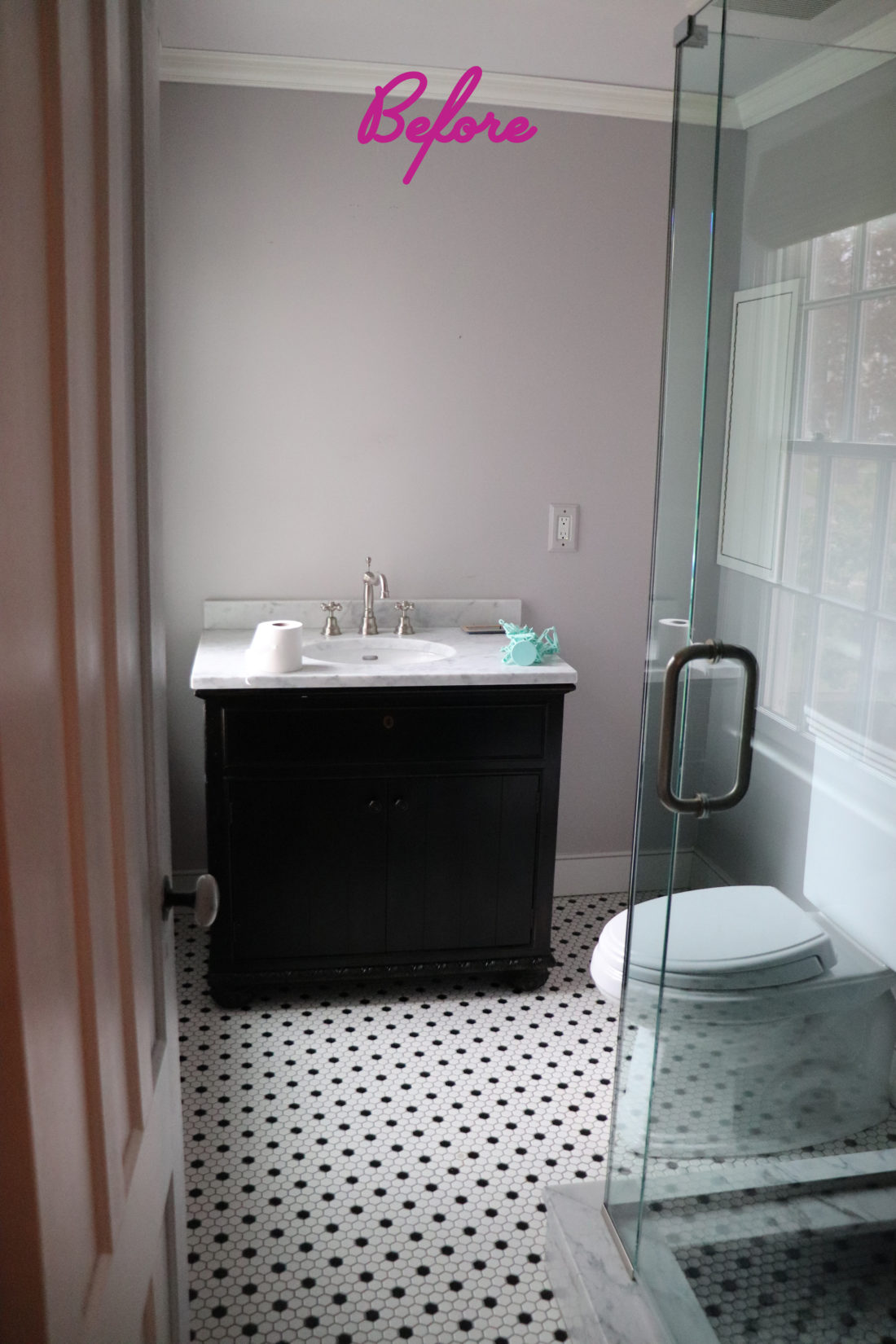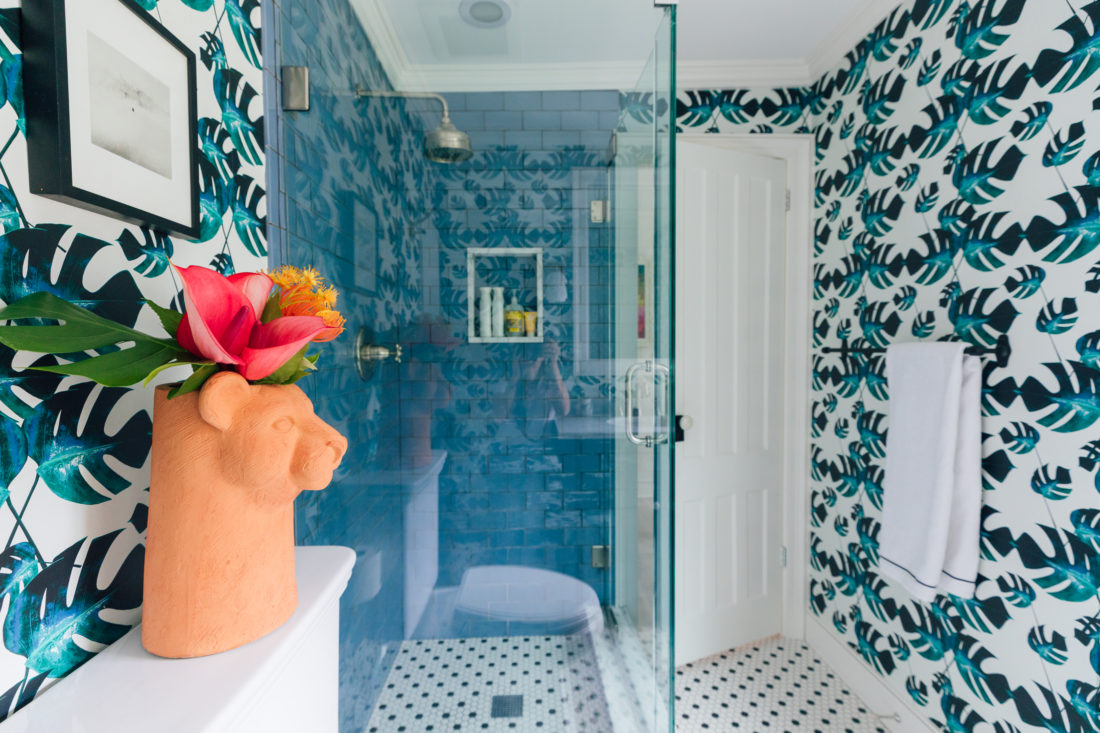 We fell in love with this wallpaper by Katie Kime, and felt that it fit perfectly with Major's room. Plus, who doesn't love a palm print?! LOL. I really love how the wallpaper brings out the color of the shower tile, also, which was already there when we bought the house! Knowing me, we had to mix some prints in there, and the Kerri Rosenthal Mr. Sharpie fabric for the shades was just so perfect!
Let me know your favorite parts in the comments below!
Design Credits
Photographs by Julia Dags